In the world of hip hop, few artists have risen to the level of critical and commercial success that Kendrick Lamar has achieved. The Compton-born, 2Pac-inspired MC has long been a beacon of hope for a community that has been plagued by poverty, crime, and social inequality.
From his early mixtapes to his groundbreaking studio albums, K.Dot has always used his music to tell the story of his life, his community, and his culture. His debut album, Section.80, brought him to the attention of hip-hop fans around the world, but it was his major-label debut, good kid, m.A.A.d city, that cemented his place in the pantheon of great lyricists. With its cinematic storytelling and its unflinching depiction of life in Compton, good kid, m.A.A.d city was a masterpiece of modern hip-hop, and it instantly put Kendrick in a league of his own.
Since then, Kendrick has continued to push the boundaries of what hip-hop can be, with genre-bending albums like To Pimp a Butterfly and the more straightforward but equally impactful DAMN. And now, with the release of his latest album, Mr. Morale & the Big Steppers, Kendrick has once again proven that he is one of the greatest rappers of all time.
In celebration of Kendrick's incredible career, we have compiled a list of the top 50 best Kendrick Lamar songs of all time. From "HiiiPower" to "The Art of Peer Pressure," "Hood Politics" to "Mother I Sober," this list covers it all. So sit back, relax, and enjoy the lyrical genius of Kendrick Lamar, the greatest rapper of the 2010s and beyond.
50. "XXX." feat. U2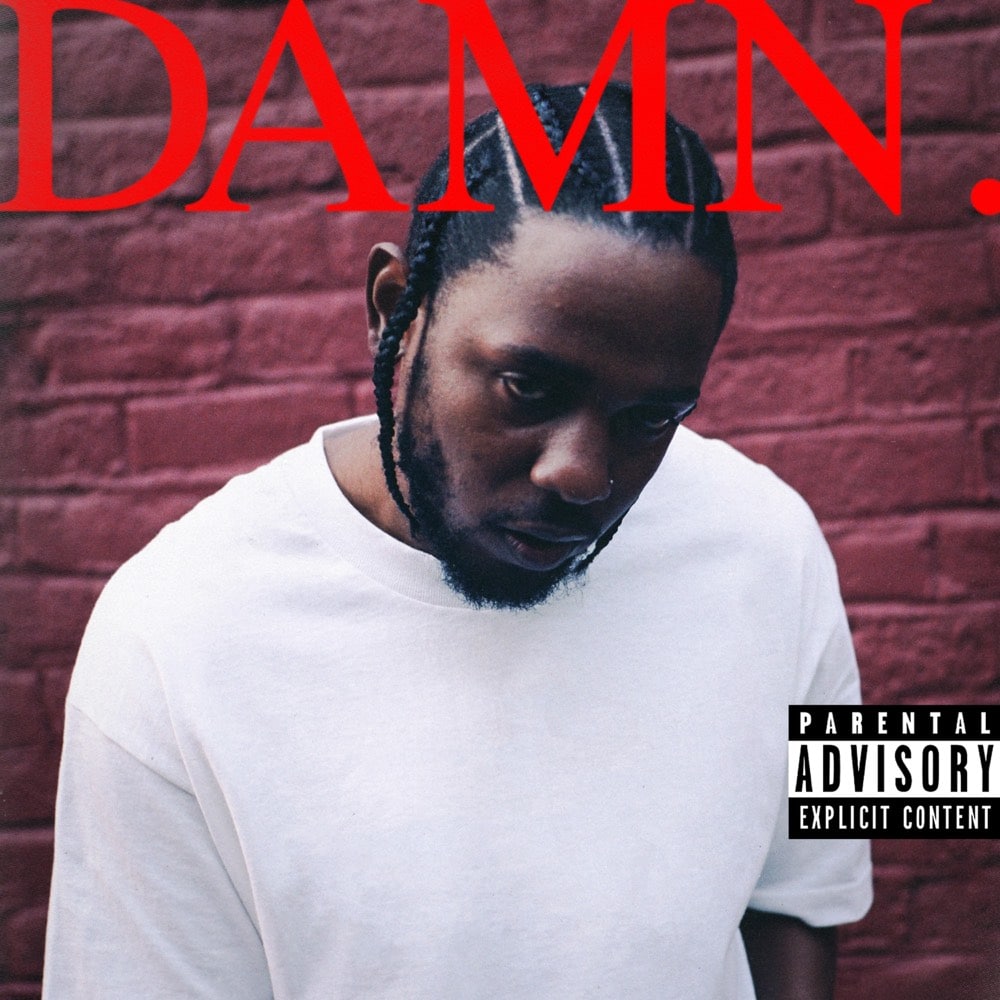 DAMN. is Kendrick's most accessible album by a mile, but it still has its mind-blowing left-field moments, and "XXX." might be the most left-field of them all. The song is like a mashup of different songs, with a sudden transition from this fast-paced trap beat to a laidback acoustic backdrop. The strangest detail of all is the U2 feature at the end which adds to the cool atmosphere as the track closes.
49. "Untitled 07 | 2014 – 2016"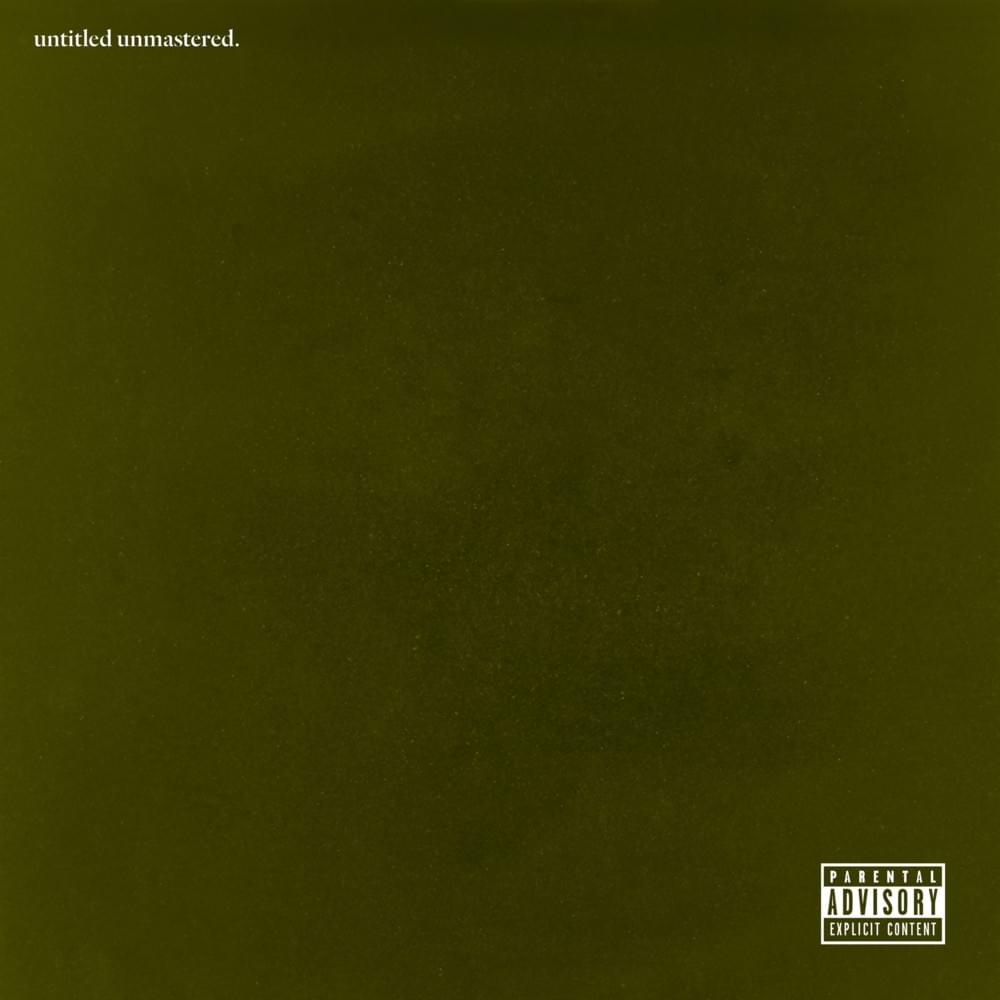 This song plays out like a movie, with three different beats that change with the narrative as Kendrick raps about his ego and influence. Kendrick is no stranger to rapping about his own career, but it rarely sounds as chaotic as this. "Untitled 07" was a crucial song for K.Dot, with the first part of the track being released as the lead single for the underrated record, Untitled Unmastered.
48. "You Ain't Gotta Lie (Momma Said)"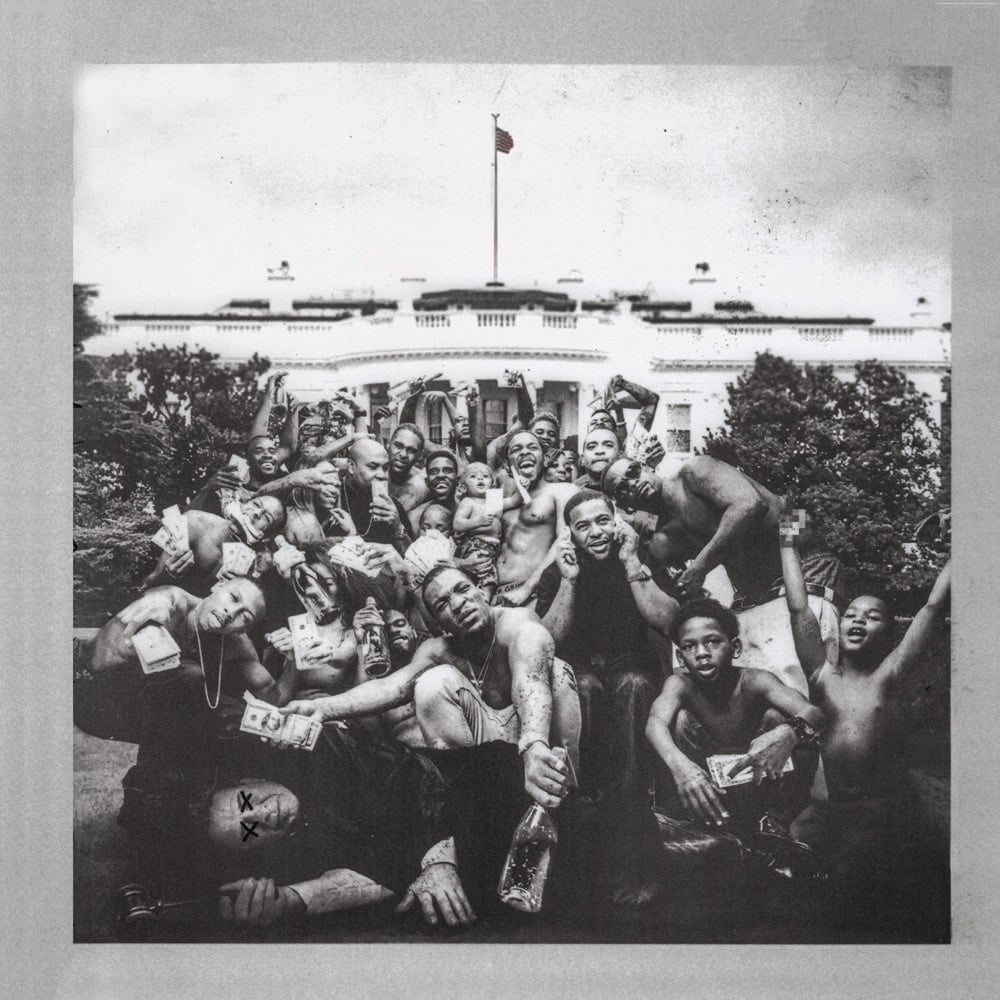 You can tell To Pimp a Butterfly is a masterpiece when even its weaker tracks are some of Kendrick's material. The theme of sticking true to yourself is one thing, and the summery jazz beat is another, but it's the rapper's delivery that makes "You Ain't Gotta Lie" special. He spits each verse with a different inflection like all the different voices in his head are passing the mic.
47. "Westside, Right on Time" feat. Young Jeezy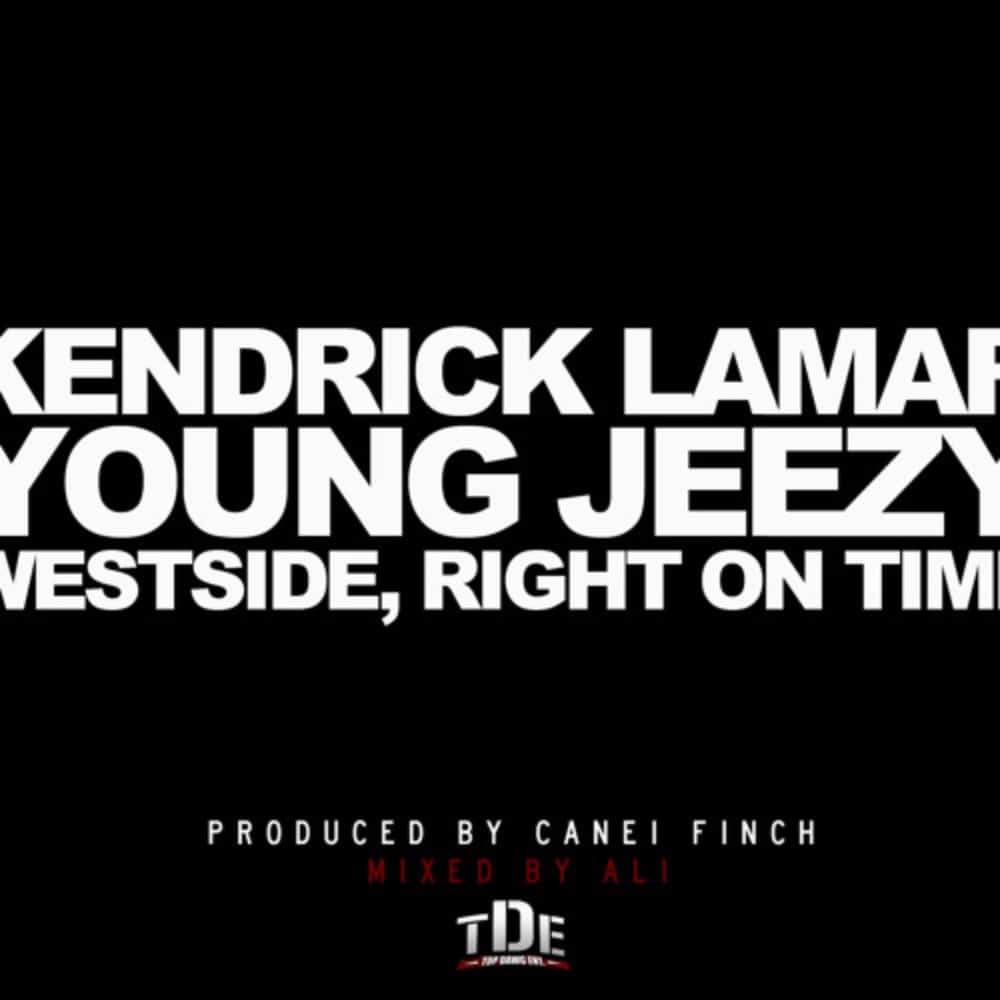 On this West Coast anthem, K.Dot and Jeezy spit some swaggering verses about legends of the Westside. It captures the same glamour as vintage West Coast rap but with a modern polish, like Kendrick went in a time machine and stole this beat from the '90s. What's most impressive is that he got the Southern legend Jeezy on the track – one of his biggest collaborations at the time.
46. "Sherane a.k.a Master Splinter's Daughter"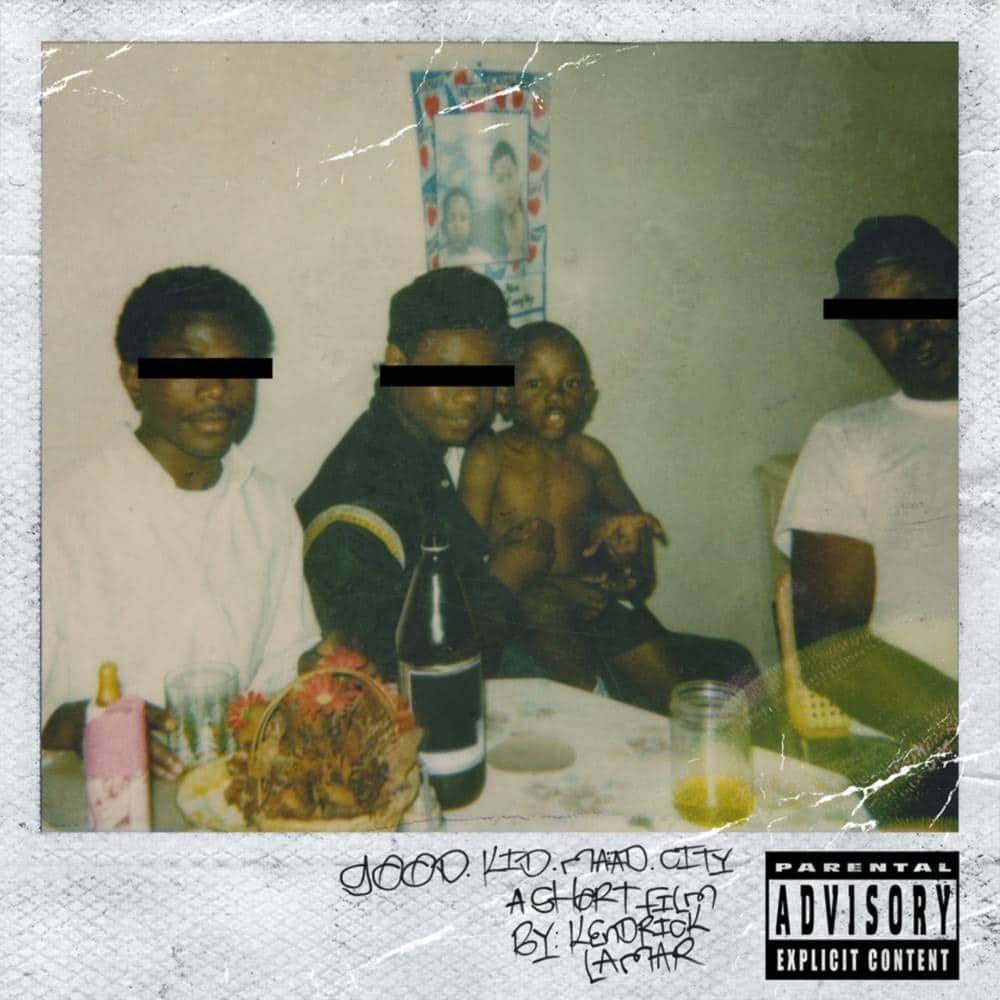 There aren't many album openers better than this. On "Sherane", Kendrick makes you feel like you're in the cinema watching the first scene of a movie, introducing all these characters and setting up the crime story that is good kid, m.A.A.d city. He can tell a story like an author, giving the listener just a taste of his storytelling ability to ease them into this classic album.
45. "The Recipe" feat. Dr Dre
Kendrick was already a rising star, but getting the seal of approval from Dr Dre is what made him a West Coast legend. The two go back and forth like they've known each other for years, rapping about the recipe to a good life in California – women, weed, and weather. "The Recipe" was also the lead single to good kid, m.A.A.d city, the album that made K-Dot a household name.
44. "We Cry Together" feat. Taylour Paige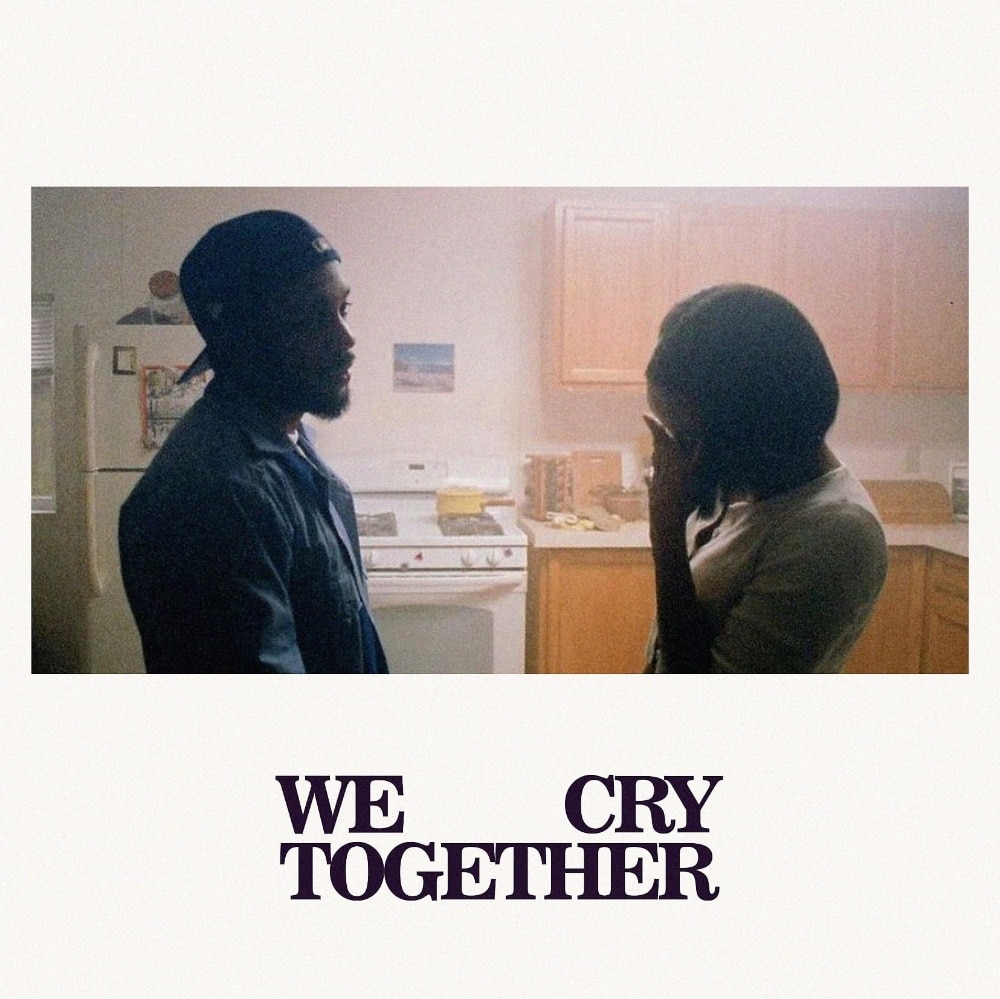 How many MCs could have an argument on the mic and make it sound this good? On "We Cry Together", Kendrick and Taylour have a shouting match over a disjointed Alchemist beat, screaming about their toxic relationship in such detail that it feels like the listener is eavesdropping on a private conversation. The duo act so well they deserve Oscars as well as Grammys for a performance like this.
43. "Fuck Your Ethnicity"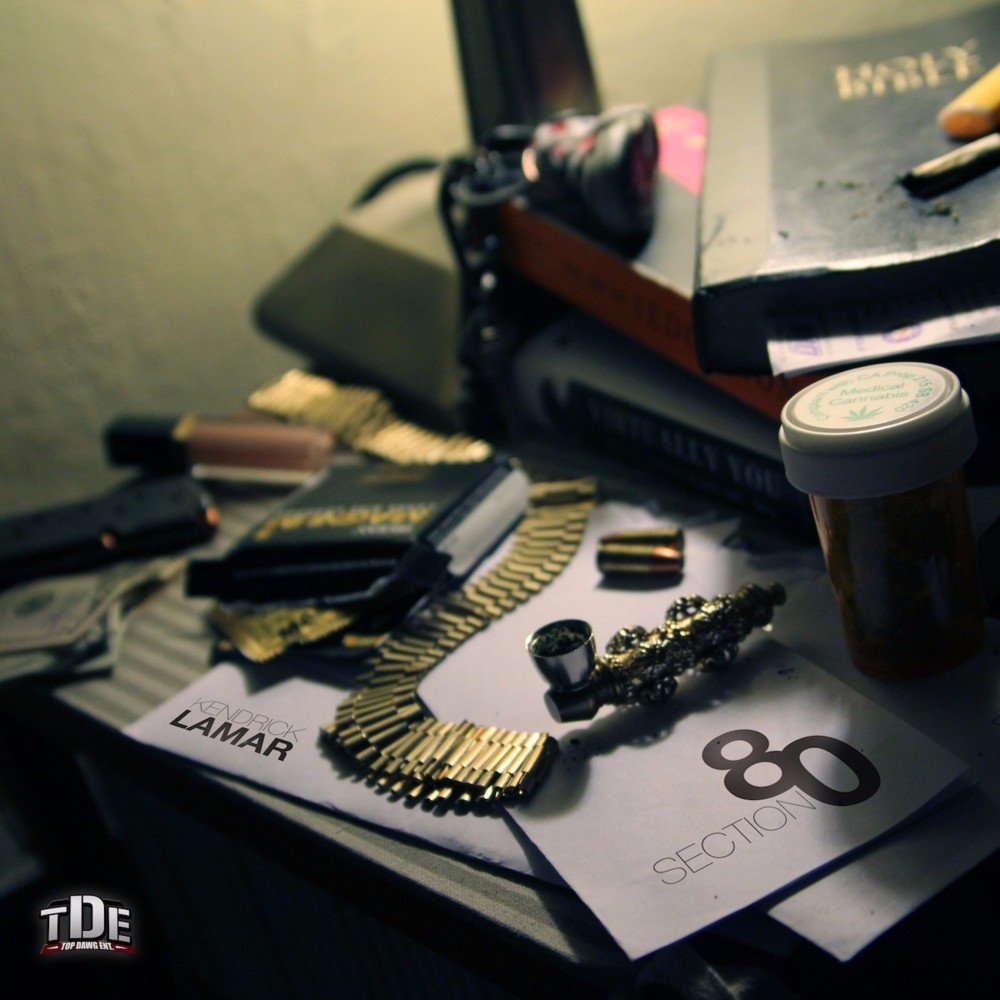 With a choir in the background, a detailed piano beat, and no shortage of passion, there was no better way Kendrick could have started his debut album. As the intro to Section.80, this track was vital for the Compton MC to show the world his sound. With his buttery flow and sharp pen, rapping about the fight against racism, it would be an understatement to say he impressed the culture.
42. "Keisha's Song (Her Pain)" feat. Ashtro Bot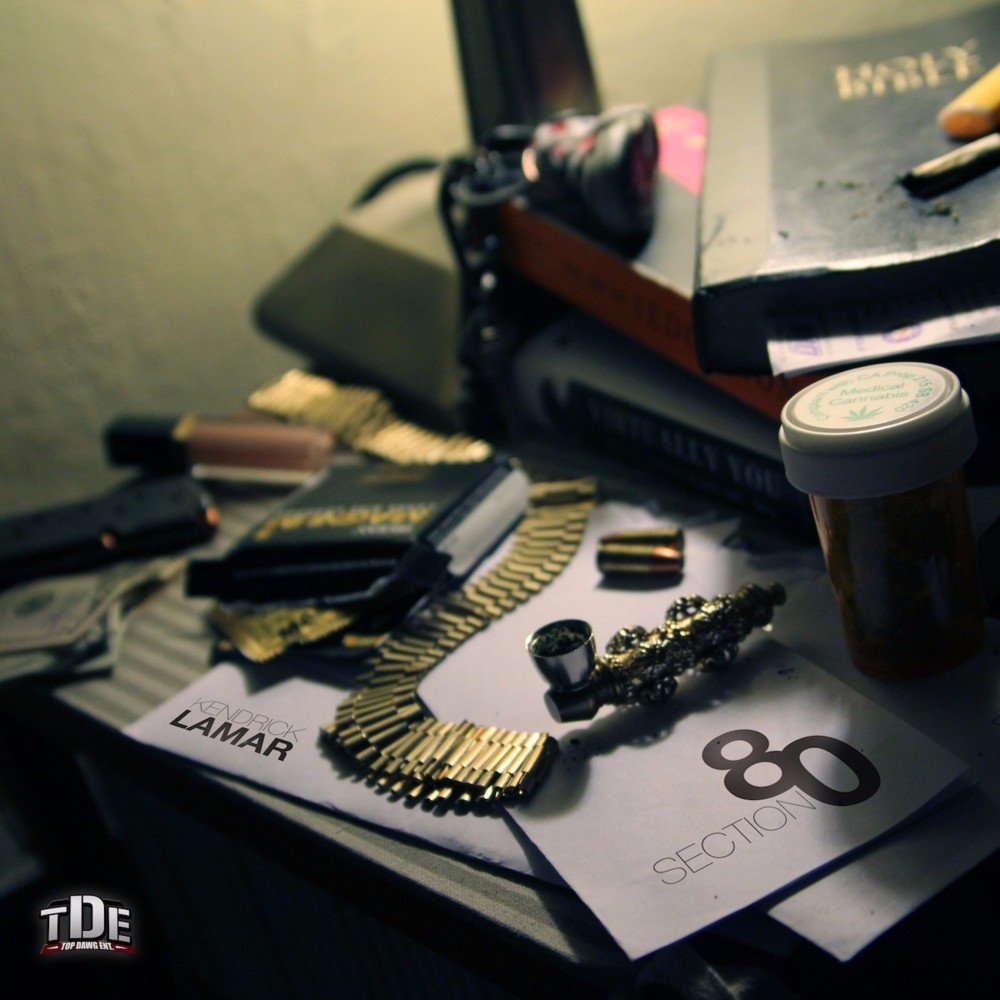 In classic Kendrick fashion, "Keisha's Song" is a masterclass in storytelling where the MC takes the listener through the tragic story of Keisha. As usual, K-Dot packs so much emotion into every bar, but it's the meaning behind the song that makes it memorable. He made the song as a warning to his little sister to never follow in Keisha's footsteps as a prostitute, making this a deeply personal track.
41. "Untitled 05 | 09.21.2014." feat. Anna Wise, Punch & Jay Rock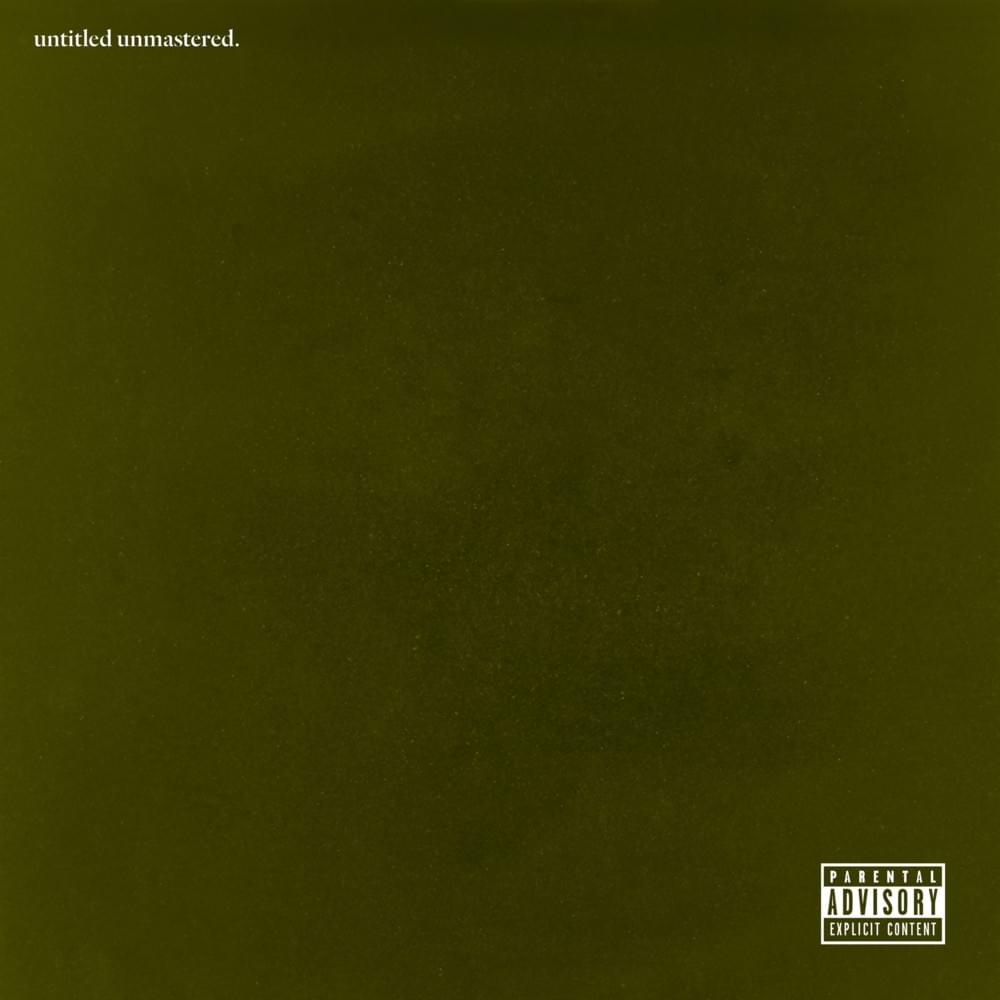 The production on "Untitled 05" makes you feel like you've been taken back to the '50s, sitting in a jazz bar while Art Blakey goes crazy on the drums. This track is criminally underrated – it's a hidden gem off Untitled Unmastered where four talents show off their skills on the mic. With Kendrick, Jay Rock, and Punch sharing the mic, this is a lyrical slaughter where every MC shines.
40. "Swimming Pools (Drank)"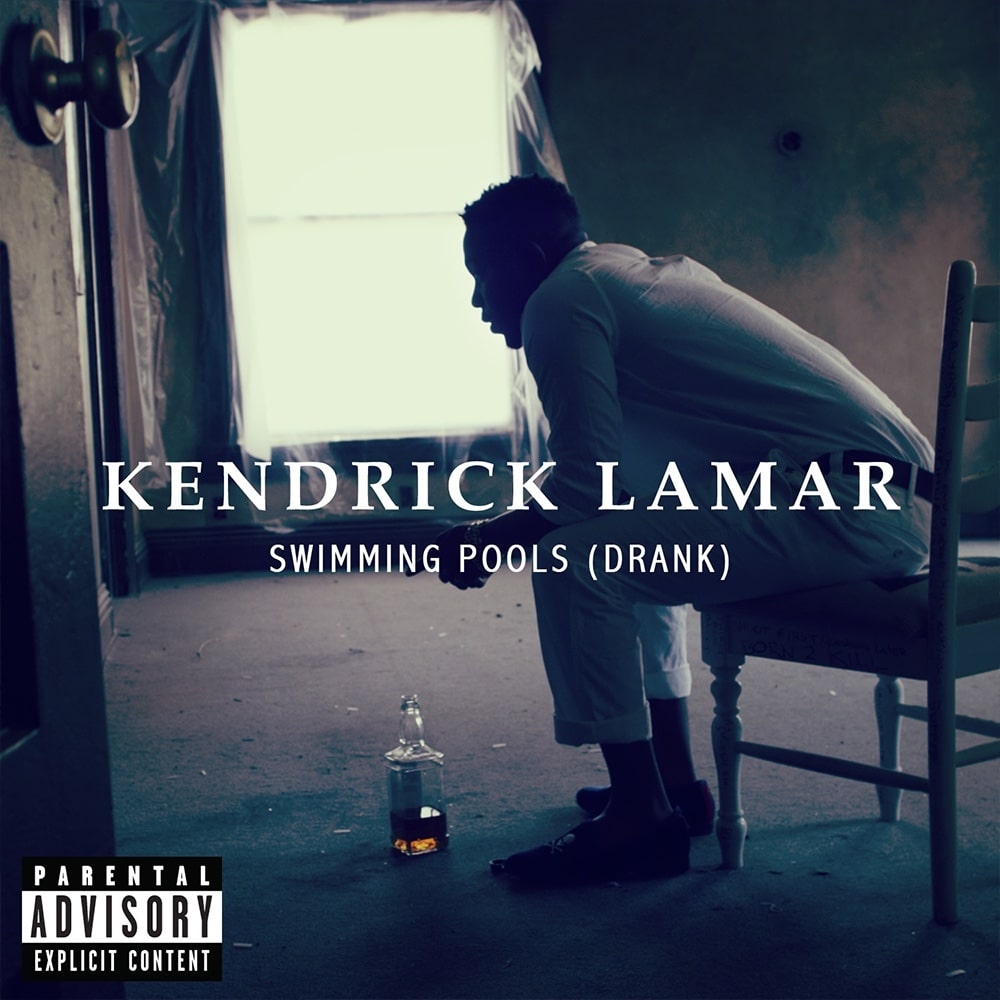 When this song dropped, it spread like a virus, infecting every club and every Kendrick fan to the point you couldn't escape it. But that's no bad thing – it's one of the best bangers Kendrick ever made, with a catchy hook and explosive beat that makes it the perfect party anthem. Ironically, this warning against binge drinking became one of Kendrick's most iconic club hits.
39. "DUCKWORTH."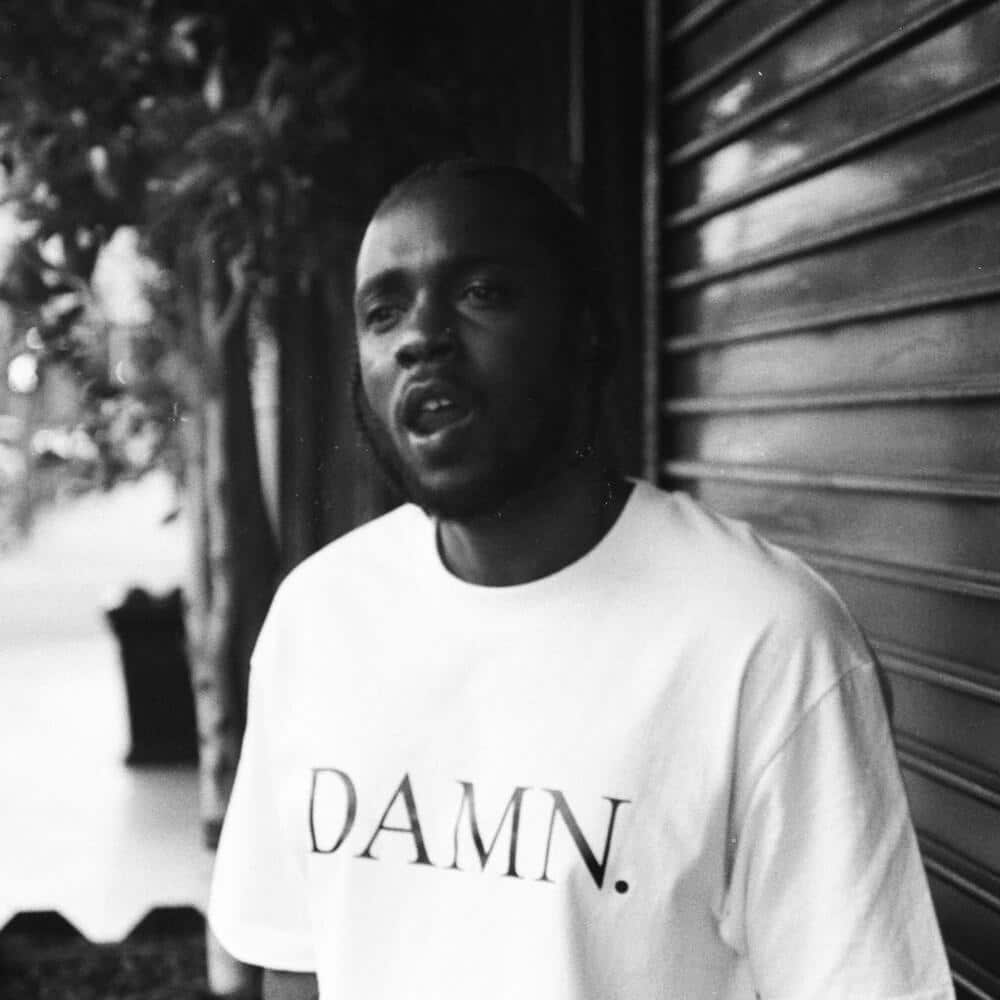 DAMN. has its critics, but even they can't deny the brilliance of "DUCKWORTH." The conclusion to the banger-filled album is another track where K.Dot flexes his storytelling muscle. He takes the listener back in time to the '90s to tell the story of how the boss of his label almost killed his father, and the legend that is Kendrick Lamar may never have become a star.
38. "Father Time" feat. Sampha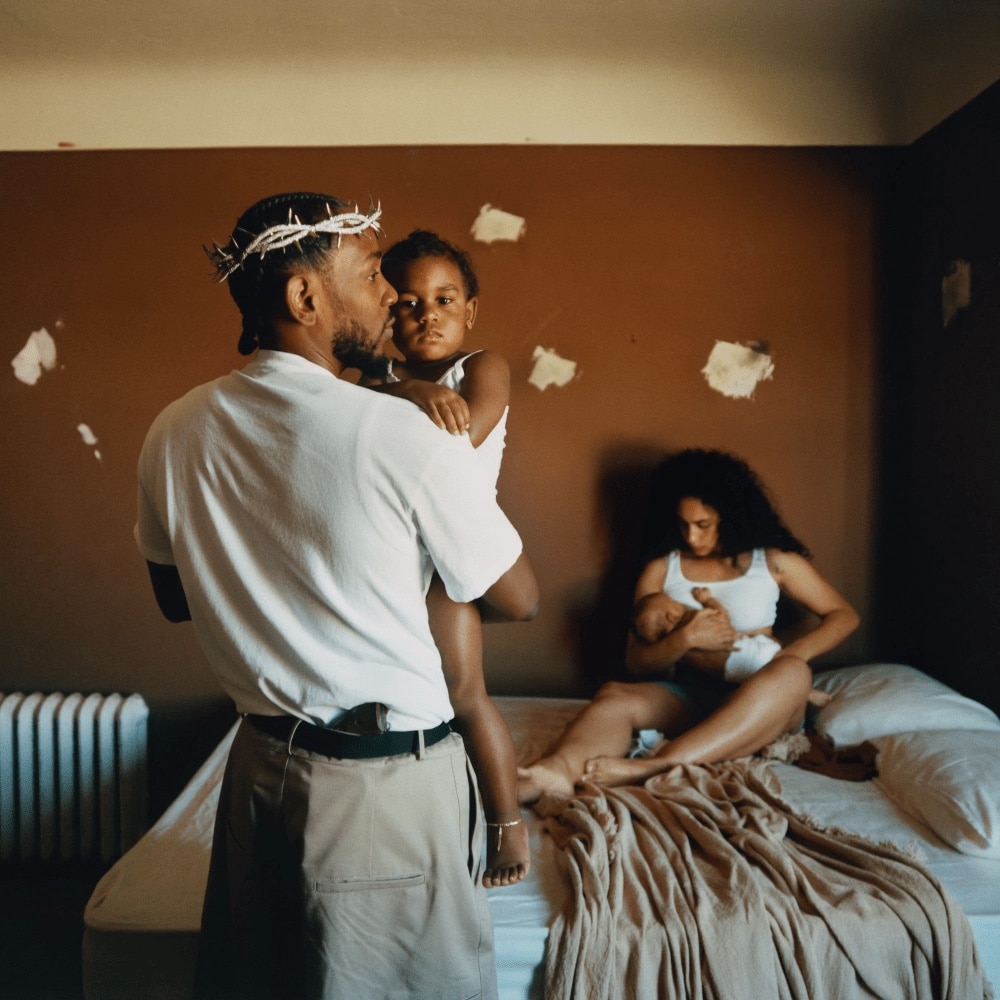 A summery beat, some animated flows and insightful lyrics – it's a formula Kendrick has perfected over the years, and "Father Time" is that formula in effect. Kendrick treats the recording studio like a confessional booth, rapping at length about his daddy issues with Sampha adding a soulful twist between verses. Although Mr Morale was a divisive record among fans, nobody could resist a track as catchy as this.
37. "The Heart Pt. 2" feat. Dash Snow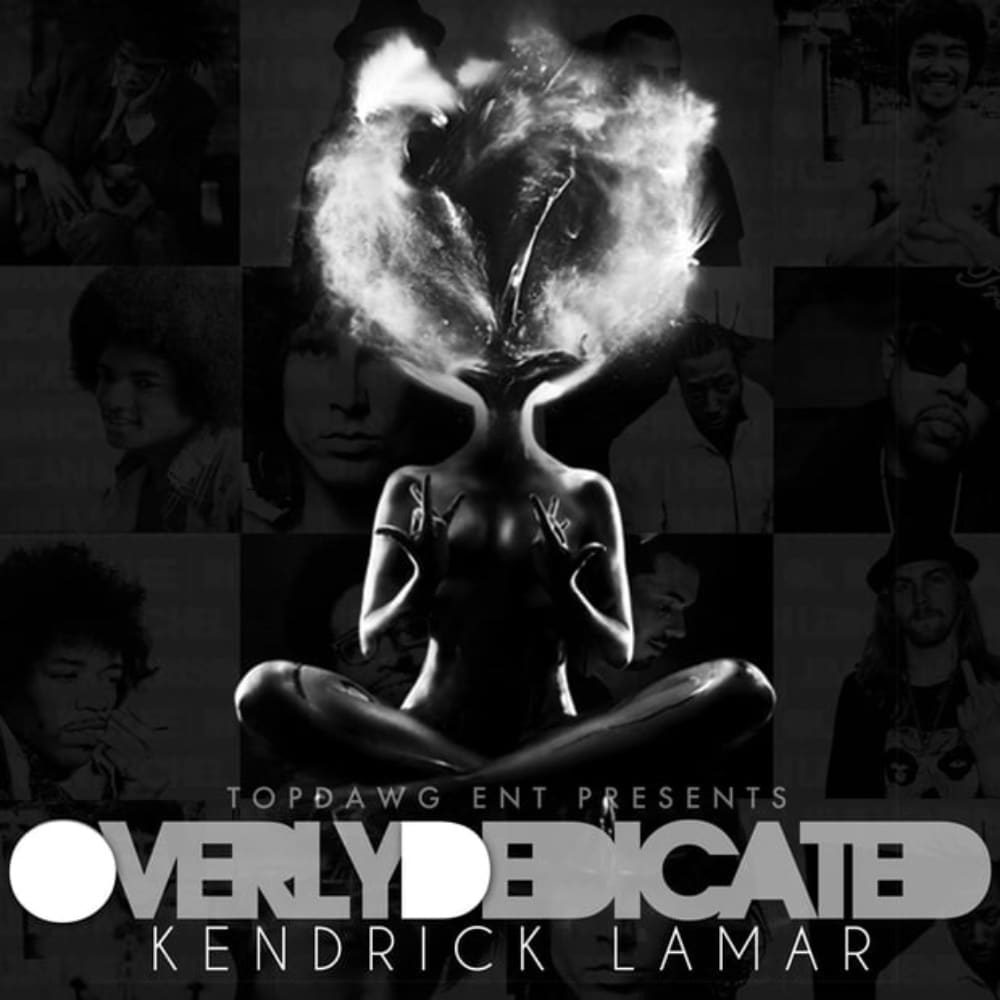 If you needed more evidence why Kendrick is the greatest of his generation, then "The Heart Pt. 2" proves he was an elite rapper from the beginning. He rhymes like the thoughts are just streaming into the mic, freestyling effortlessly over a jazzy beat borrowed from The Roots. This track was vital for K-Dot, and although it wasn't a hit, it got the whole culture looking at him.
36. "Wesley's Theory" feat. George Clinton & Thundercat
With an album as beloved as To Pimp a Butterfly, it's no surprise that its intro is among the best openers in hip hop history. From Thundercat's funky bass to George Clinton's eerie singing, there's an endless amount of details to point out, but it's Kendrick who steals the show. Spitting some fast-paced flows critiquing White America, he kicks off his magnum opus perfectly.
35. "Mother I Sober" feat. Beth Gibbons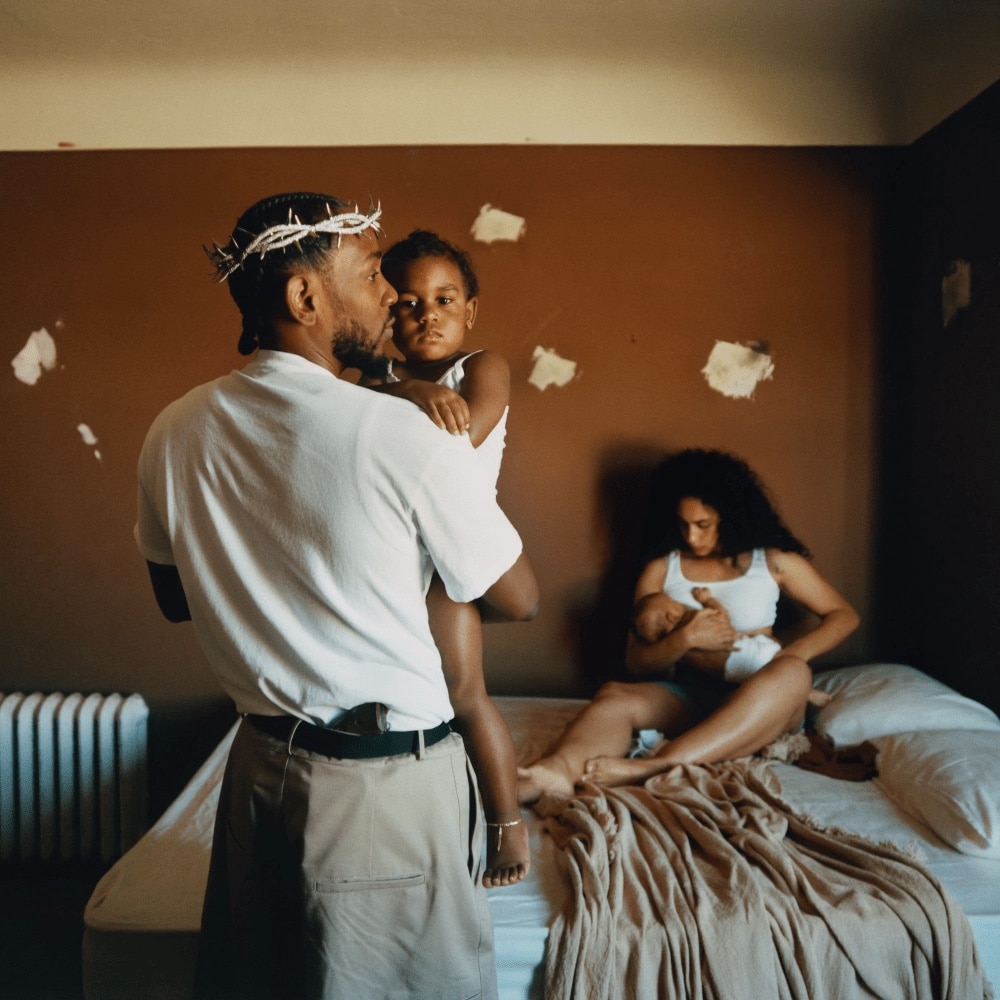 It would take an essay to fully explain the genius of this song. The entire album of Mr Morale has been a therapy session for Kendrick, and "Mother I Sober" is when he finally lets loose all his feelings. Opening up about his mother's trauma, his own infidelity, and his guilt, it might be his most personal track to date.
34. "Complexion (A Zulu Love)" feat. Rapsody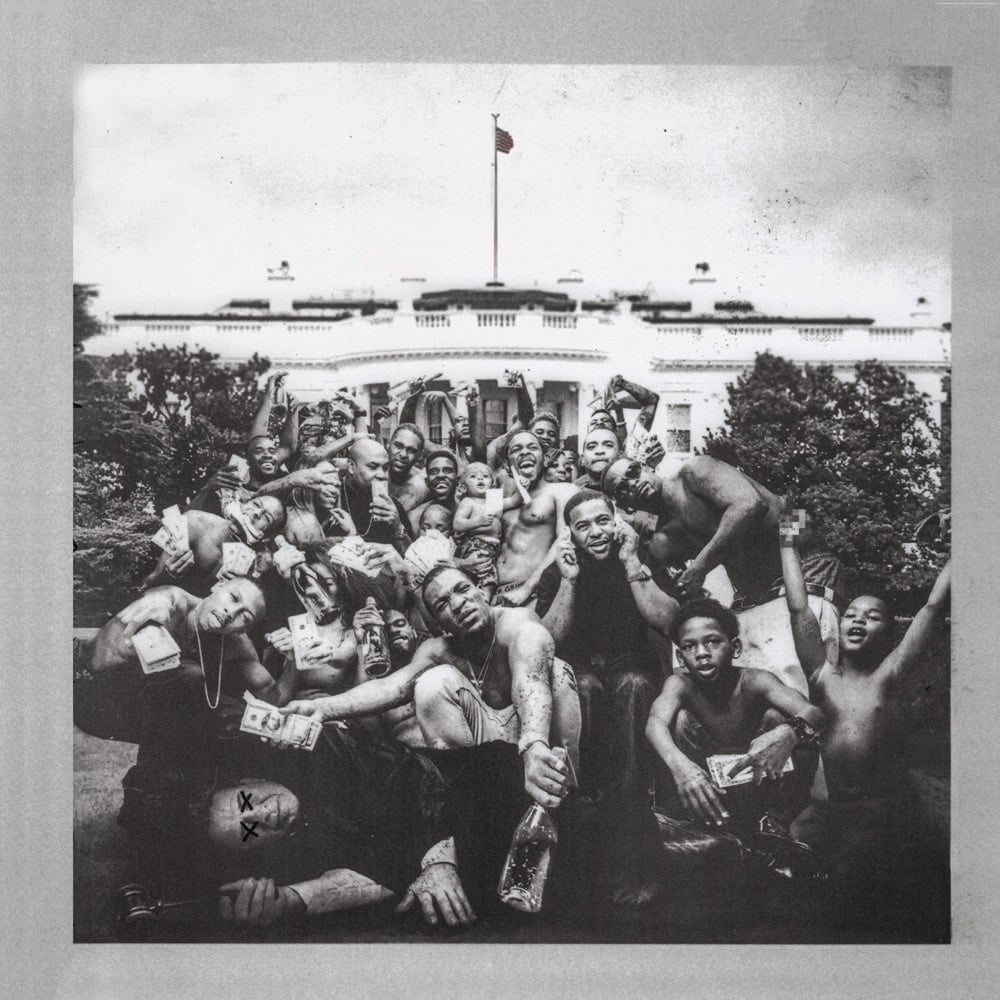 Outrapping Kendrick in his prime is just about as tough as walking on water, but somehow, Rapsody pulled it off. Her career-defining performance on "Complexion" is a lyrical masterpiece about colourism, but that's not all the track has to offer. Along with some gorgeous production and some quick-witted Kendrick verses, there's not a thing to complain about.
33. "Bitch, Don't Kill My Vibe (Remix)" feat. Jay-Z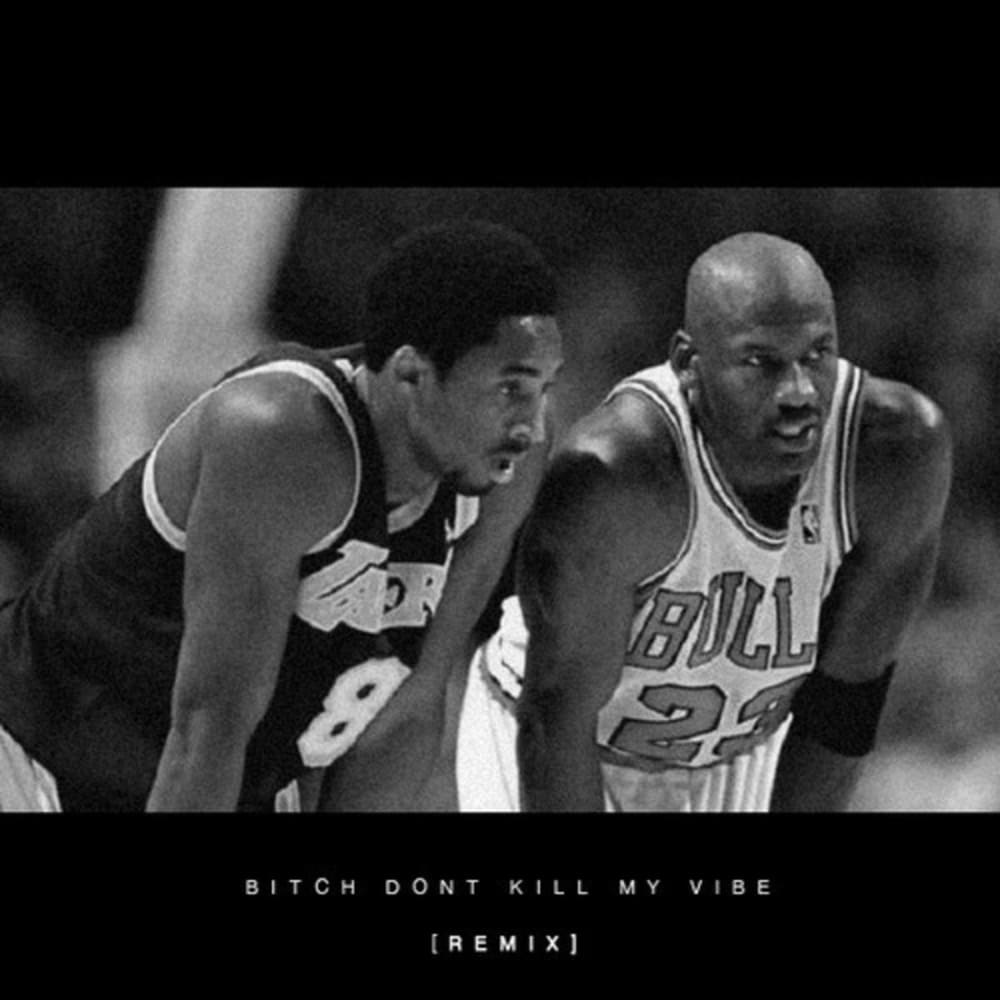 You know what you're getting into when a Jay-Z verse comes on: some braggadocious bars and an endless supply of swagger, which fit right in on this glamorous remix. But Kendrick wasn't about to get carried on his own track – he rewrote his verses to rival the New York legend, proving to the culture he is just as legendary.
32. "HUMBLE."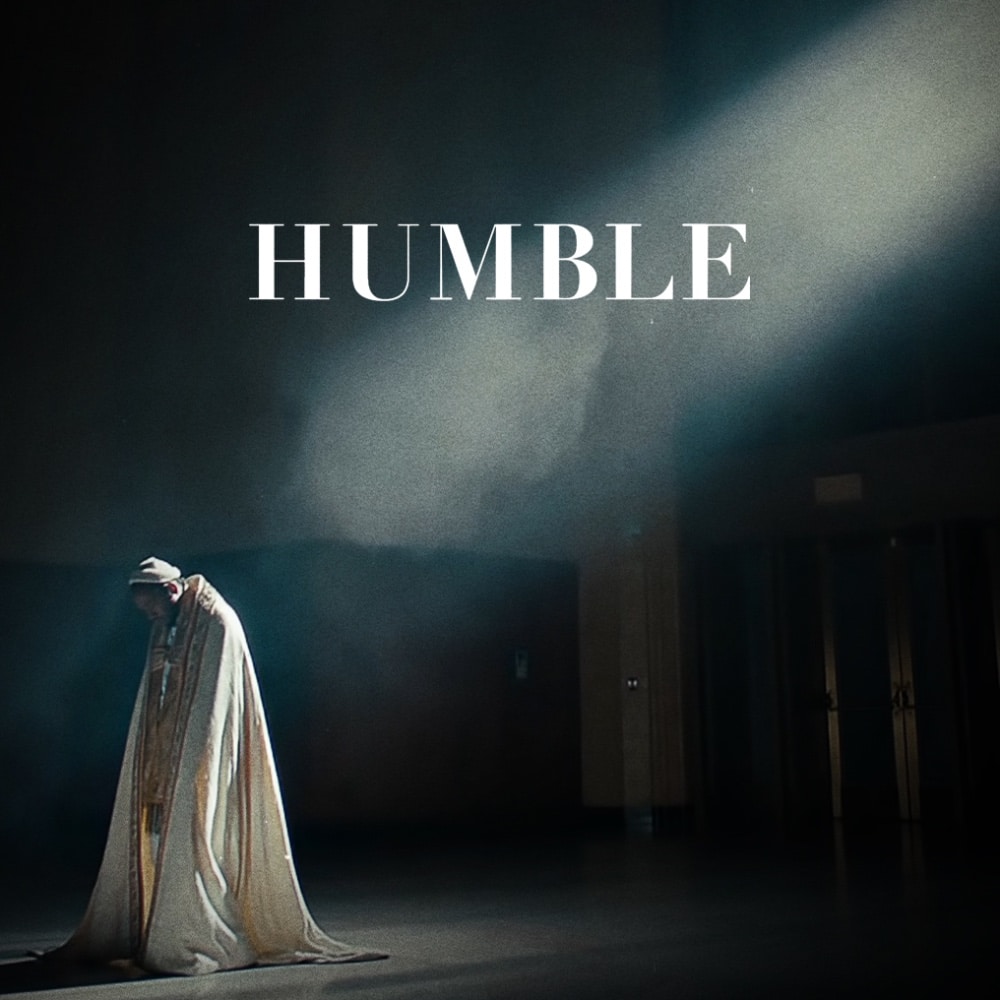 After dropping this, Kendrick was anything but humble, with the hypnotic trap banger giving him more success than ever before. K-Dot has this braggadocious delivery like he knows the hit he's making, telling the rest of the world to be humble while he hypes himself up. Hearing it daily since it released back in 2017, it should have gotten old by now, but "HUMBLE." is too catchy to hate.
31. "The Blacker the Berry"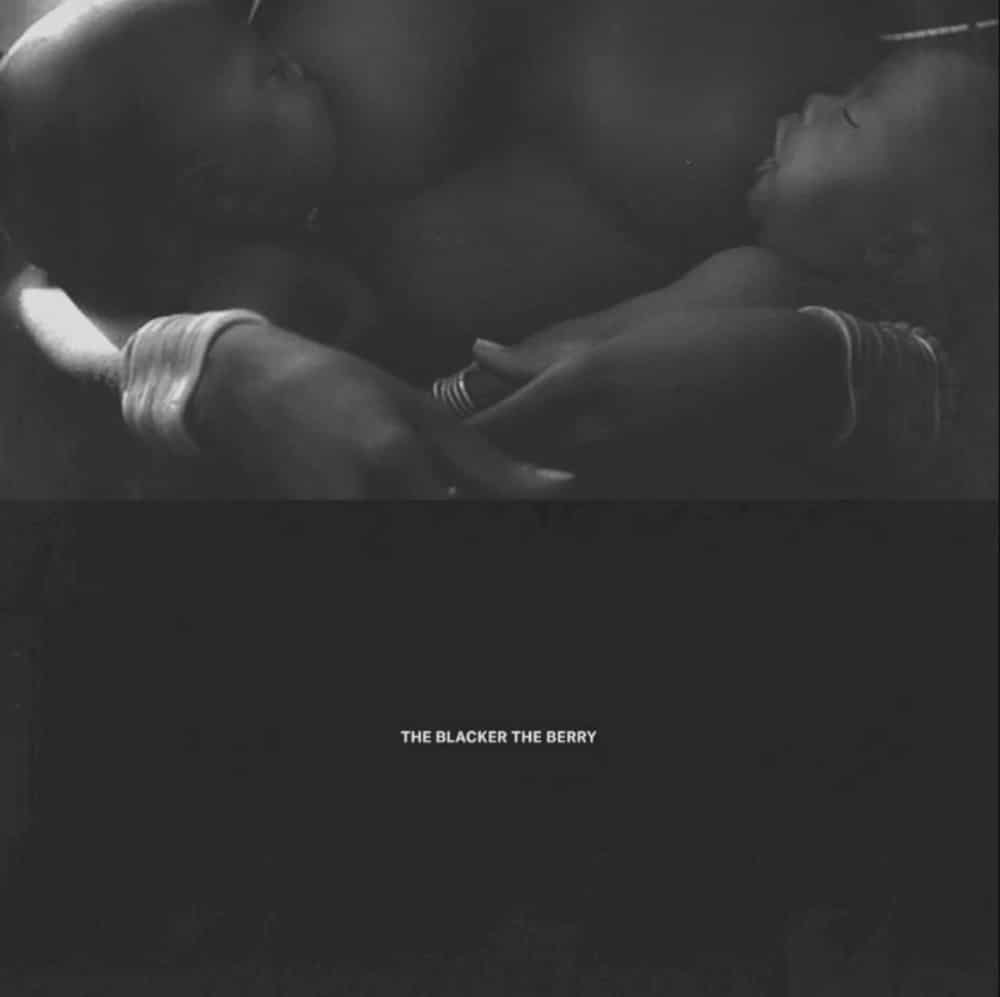 With wailing sirens in the beat and drums that crash like a marching band, "The Blacker the Berry" plays out like the soundtrack to a riot in the streets. Kendrick hollers his lyrics like he's at the head of the march, encouraging the listeners to get out there and fight as he rants about the oppression black people face. You'd have trouble finding a more powerful song from 2015.
30. "Ronald Reagan Era (His Evils)" feat. RZA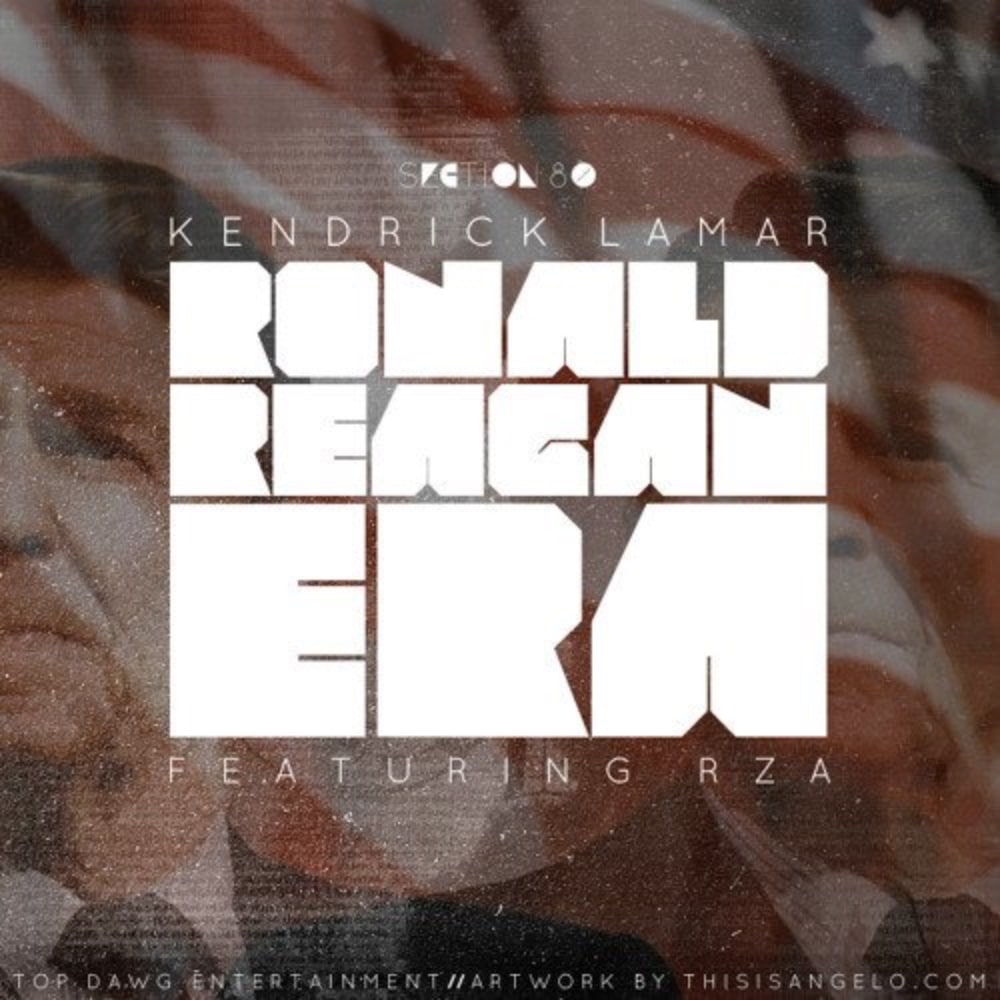 K-Dot can paint pictures with his words, and "Ronald Reagan Era" is a work of art depicting the gritty streets of Compton. He goes through the impact Ronald Reagan had on his community, and with the level of detail he goes into, it almost sounds like a documentary in musical form. On his debut album, this track was crucial for Kendrick to show the world his sharp pen game.
29. "The Heart Part 4"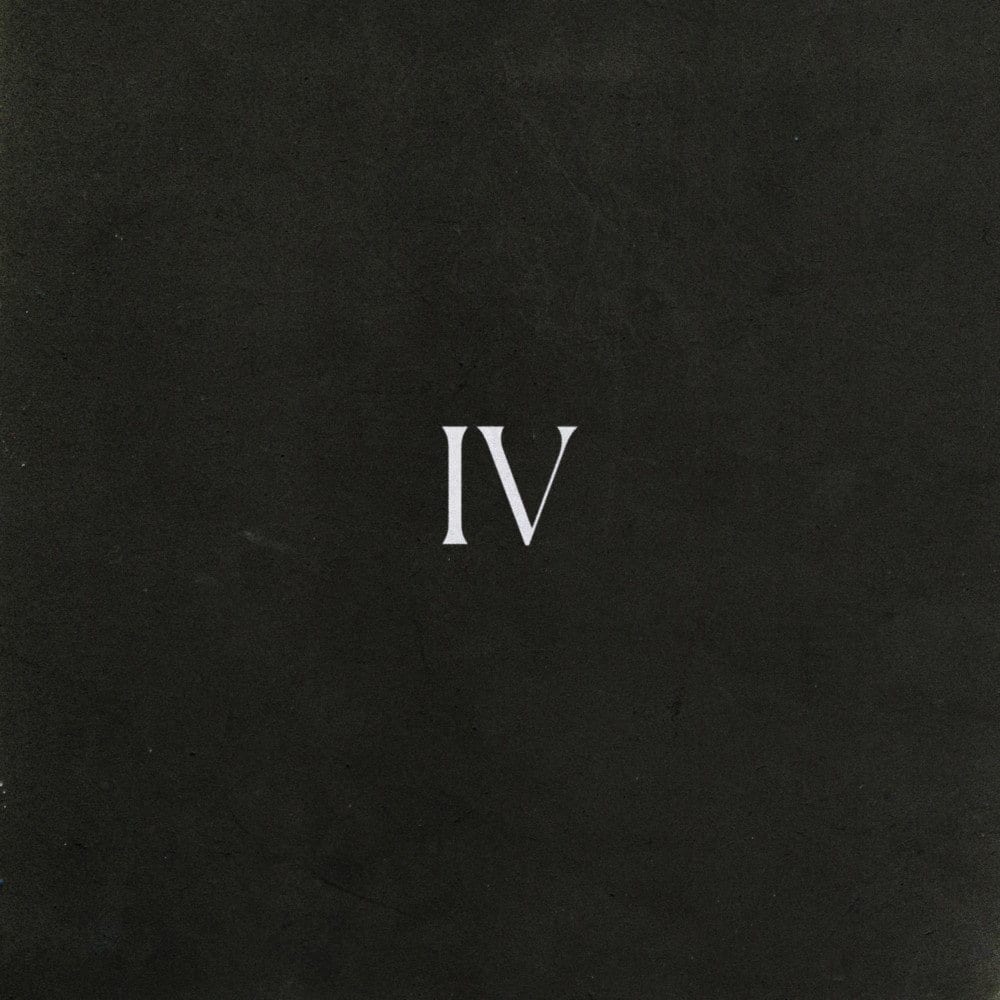 Two years after To Pimp a Butterfly, fans were starving for new music, and "The Heart Part 4" was the perfect appetiser to satisfy them until his next project. Hopping across four beats, Kendrick goes berserk on the mic with two lengthy verses, blasting back into the mainstream with more fire than ever. This hit marked the start of a new era for K-Dot – his most successful era yet.
28. "Poe Mans Dreams (His Vice)" feat. GLC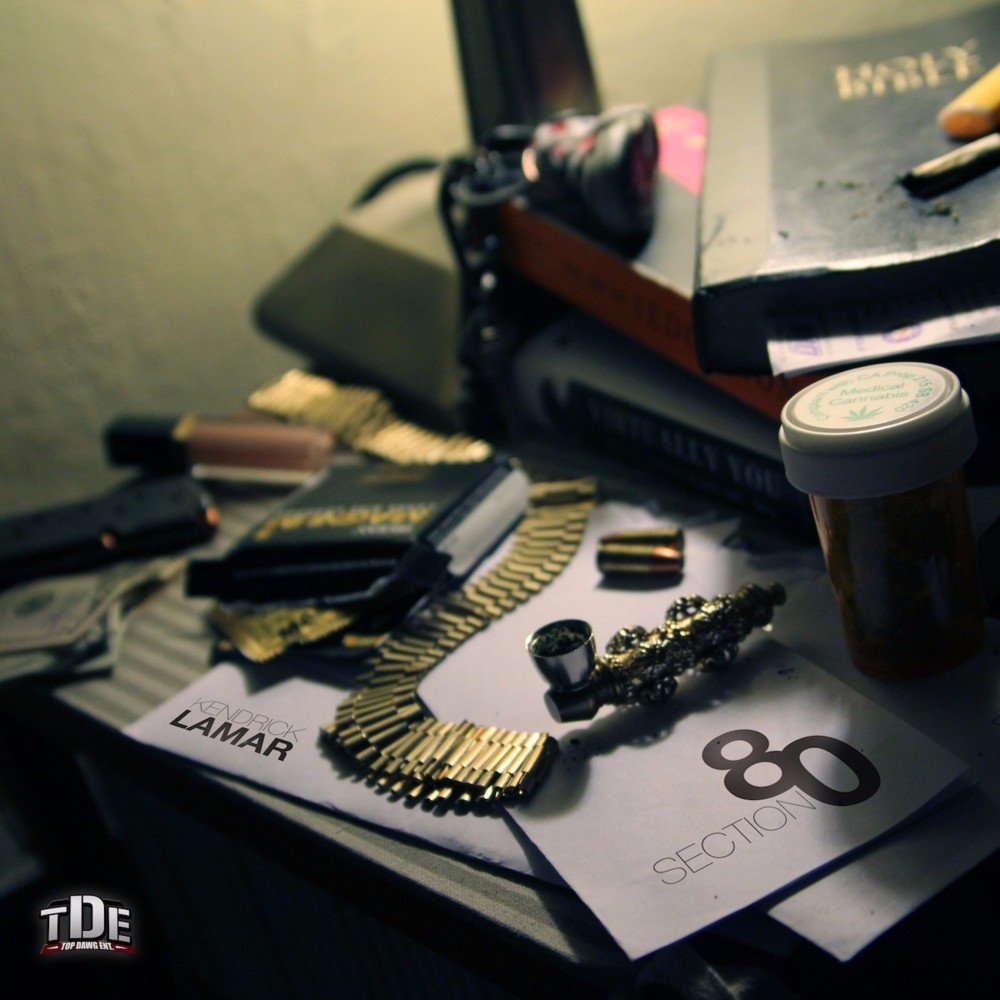 Kendrick can drop verses like bombshells, but on jazzy cuts like this, he knows to strip it back. His relaxed rapping weaves right into the laidback production, fitting the song's themes of living a simple, peaceful life, with GLC backing him up. This song goes to show just how far he's come: once he had a poor man's dreams, and now he's one of the most successful rappers ever.
27. "Look Out for Detox"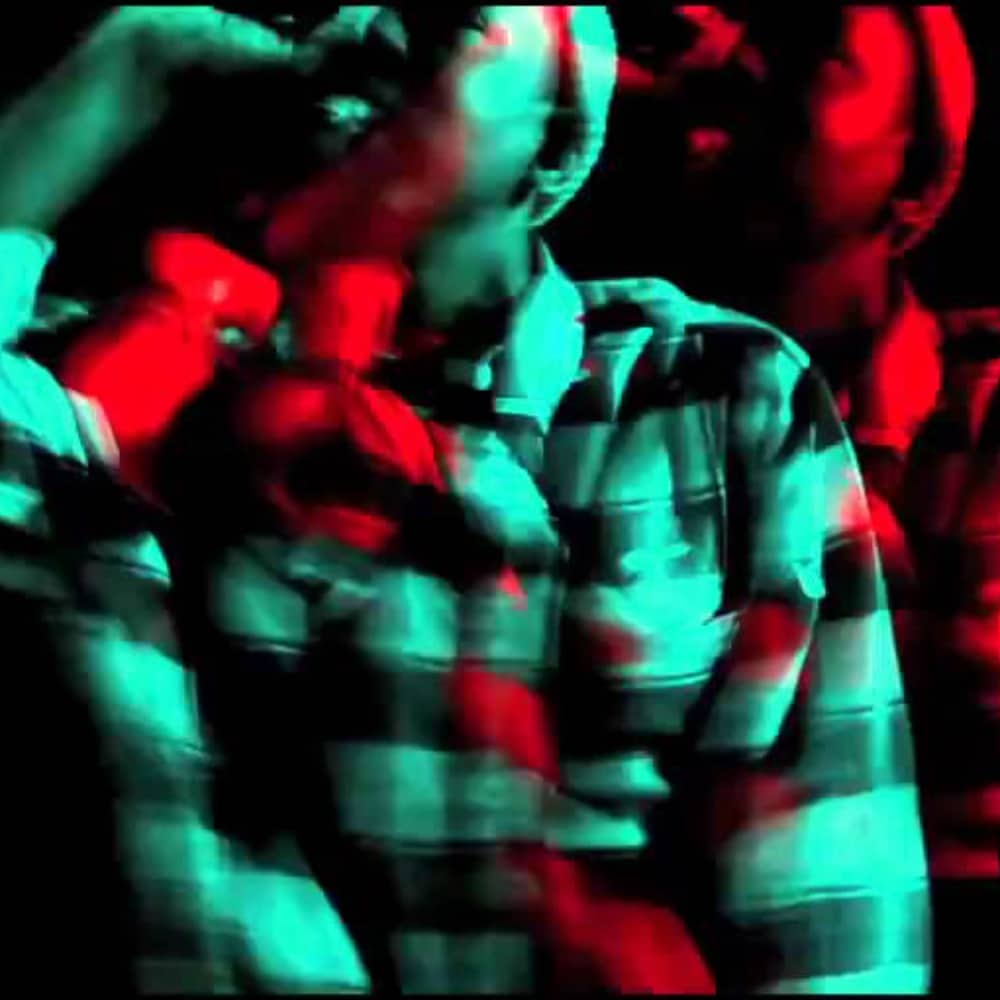 In this teaser for Dr Dre's Detox – which sadly never released – K-Dot spits a tsunami of rhymes, getting more intense with every line. He starts out riding the beat with a flow like water, and as he gets quicker, every quick-witted bar hits the listener like a wave. He raps without pausing for breath, and if he hadn't stuttered near the end, he could have kept going for hours.
26. "Momma"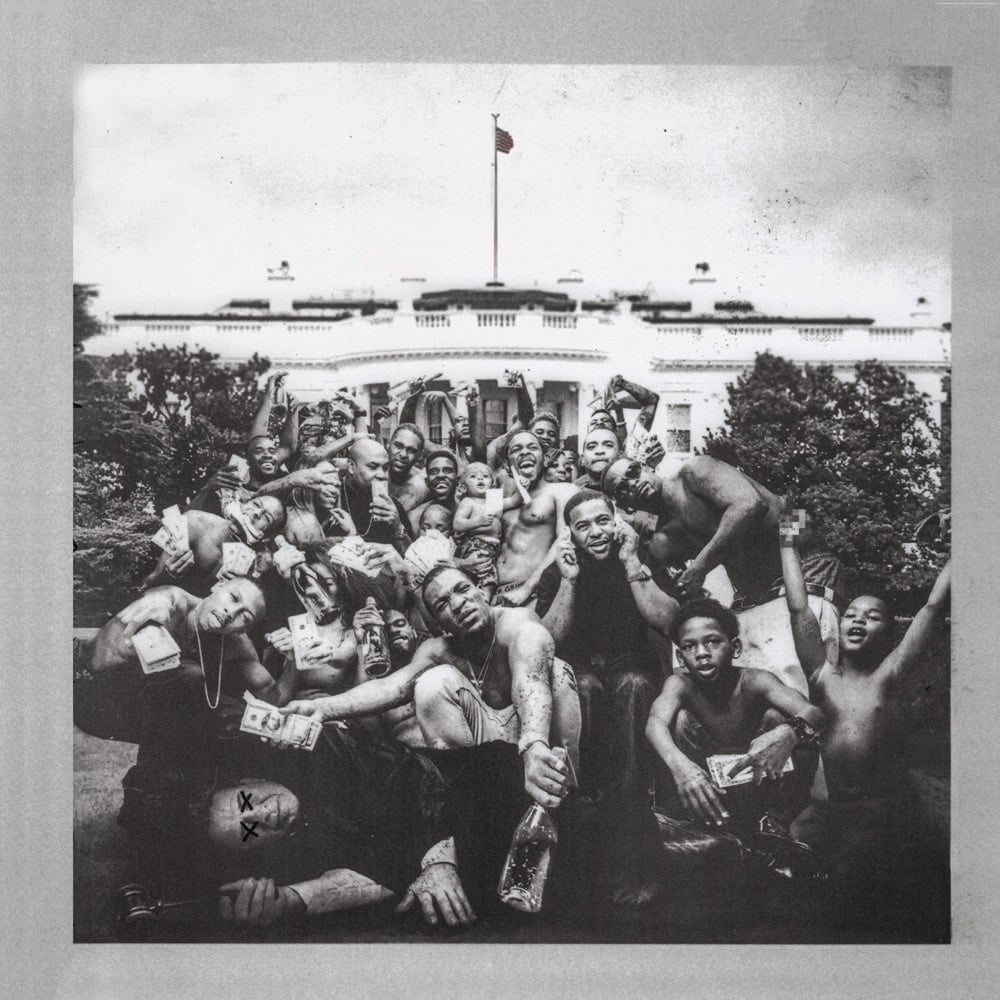 Whatever you love about To Pimp a Butterfly, "Momma" has it all. Kendrick's verses are as insightful as usual, taking the listener along his journey of self-growth with lyrics so beautiful they read more like poetry than hip hop. Even if it were just an acapella, it would be a great track, but that funky production elevates "Momma" from great to unforgettable.
25. "Institutionalized" feat. Anna Wise, Bilal & Snoop Dogg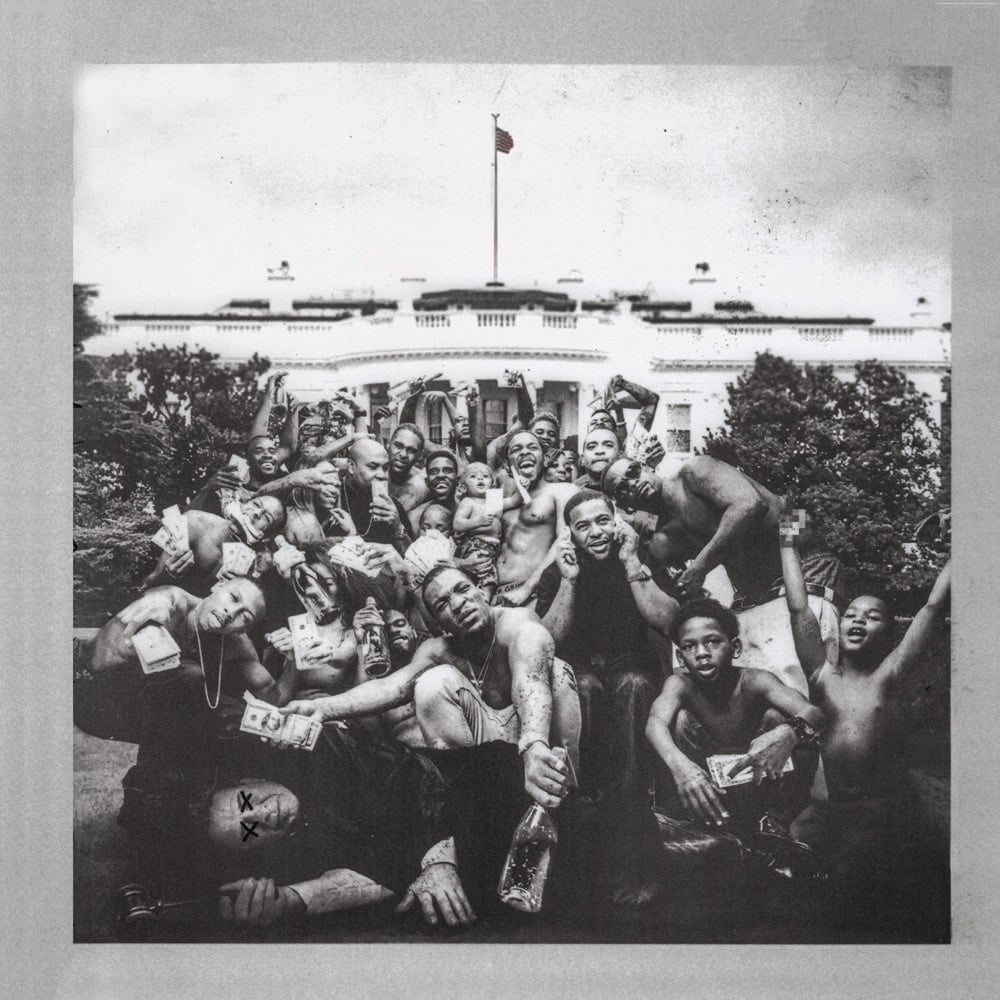 From a Compton rookie to a West Coast legend rapping alongside Snoop Dogg, K-Dot had come a long way since his humble beginnings. "Institutionalized" has some of his best writing ever, rapping about how every man is institutionalized – the poor by prisons, and the rich by the dollar. Full of complex metaphors and with a soulful backing from Bilal and Anna Wise, it's as gorgeous as Kendrick gets.
24. "Untitled 02 | 06.23.2014."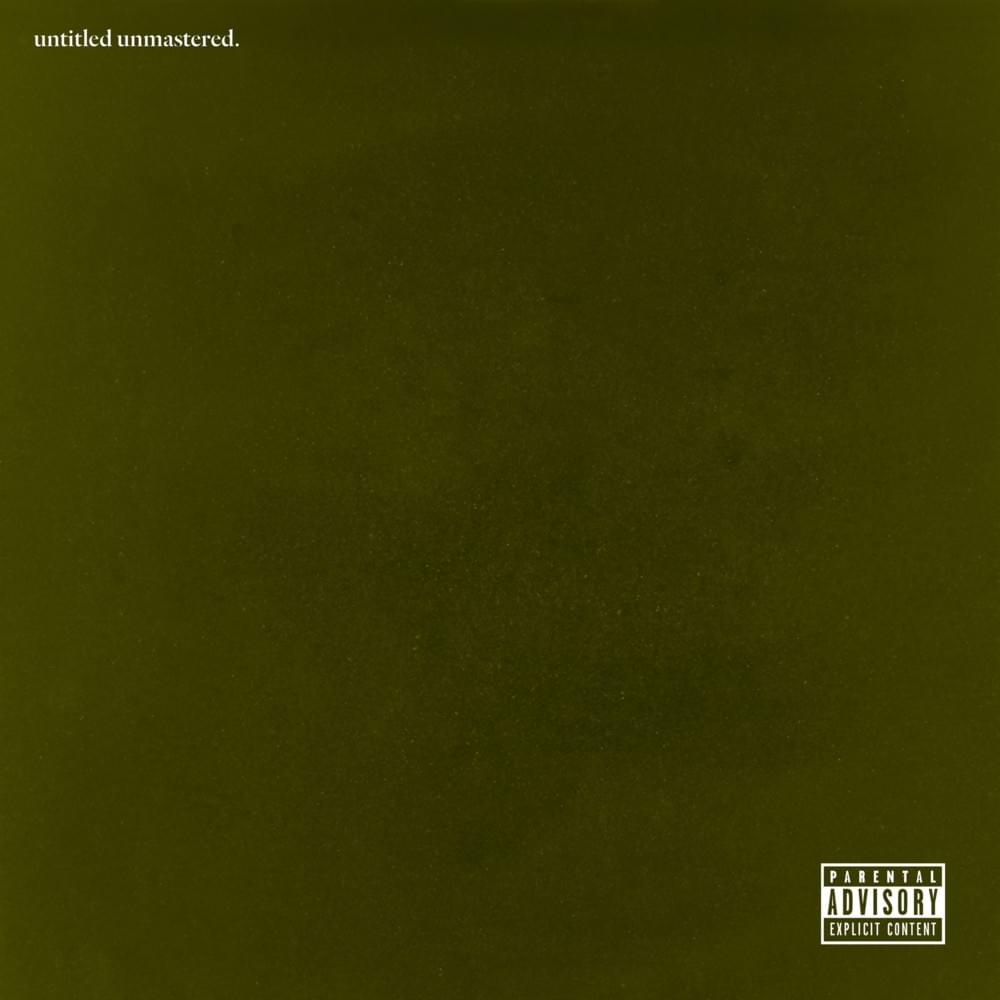 Combine the hard-hitting trap of DAMN. with the messy jazz of To Pimp a Butterfly, and the result is "Untitled 02". It's a strange mesh of sounds for Kendrick – with a saxophone coming and going as he flows over a trap beat that will get any crowd moving. Even an album as underrated as Untitled Unmastered still had its hits, and "Untitled 02" was the project's defining track.
23. "The Heart Part 5"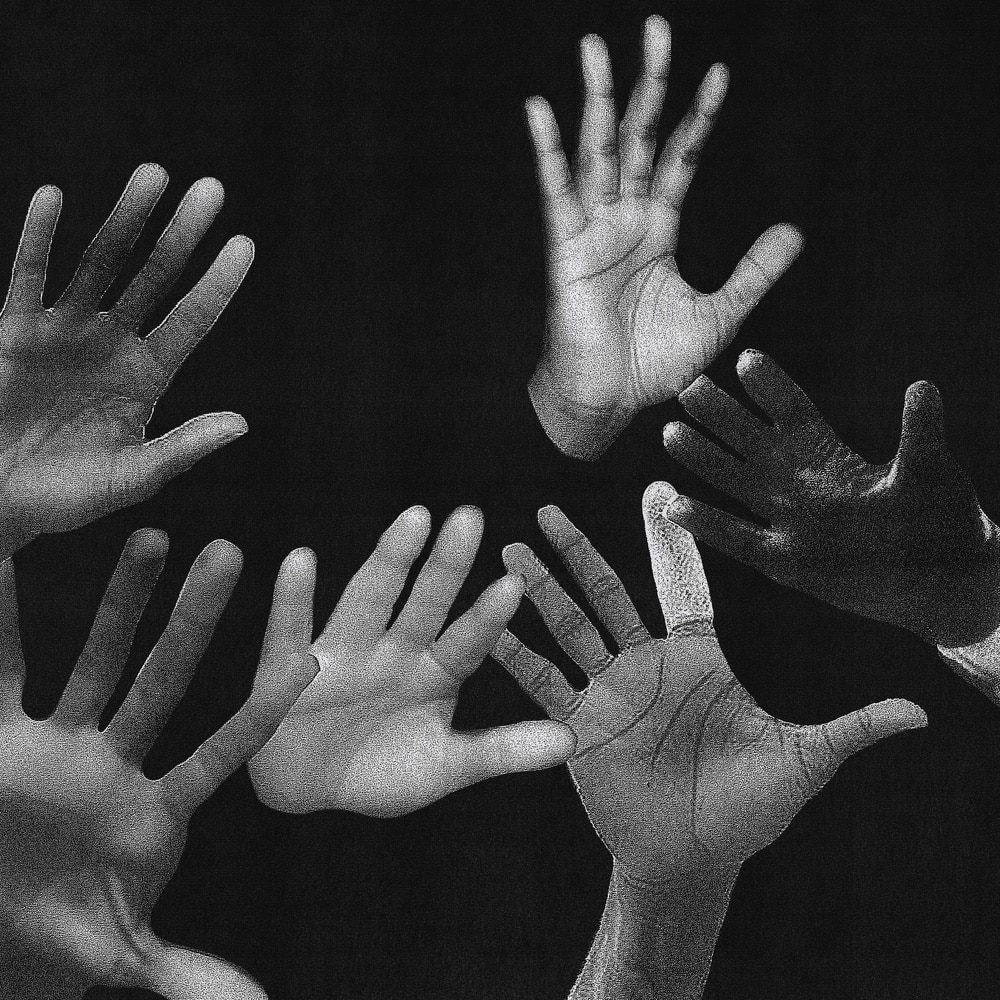 Waiting two years for "The Heart Part 4" was bad enough, but waiting five years for "The Heart Part 5", Kendrick had to do a lot to make the anticipation worth it. Somehow, he lived up to expectations. With a funky Marvin Gaye sample and more energy to his rhymes than ever before, Kendrick returned to the game like he had never left.
22. "The Art of Peer Pressure"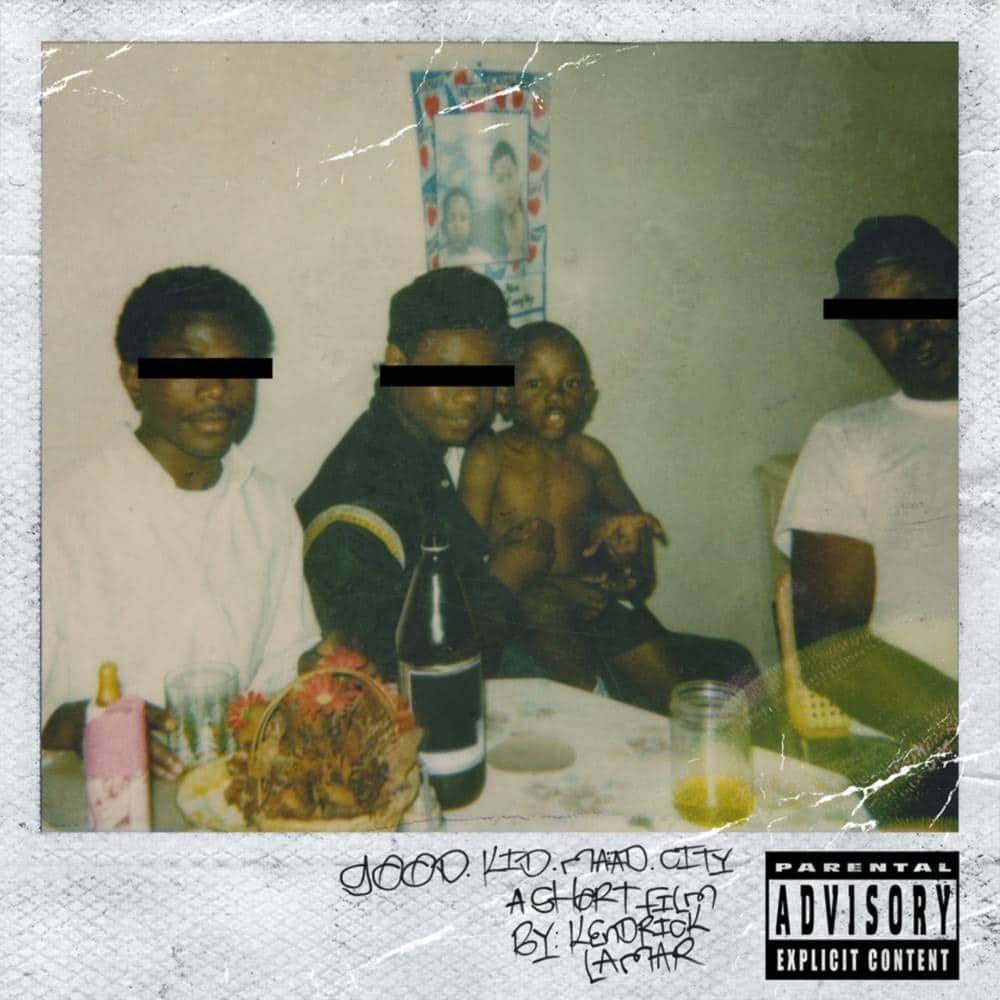 With sirens blaring in the background and the Compton MC whispering his lyrics, this song makes the listener feel like they're sitting right next to Kendrick, unable to escape the chaos as his crew race down the street to avoid the cops. He had dabbled in narrative tracks before, but "The Art of Peer Pressure" is when Kendrick perfected the art of storytelling.
21. "DNA."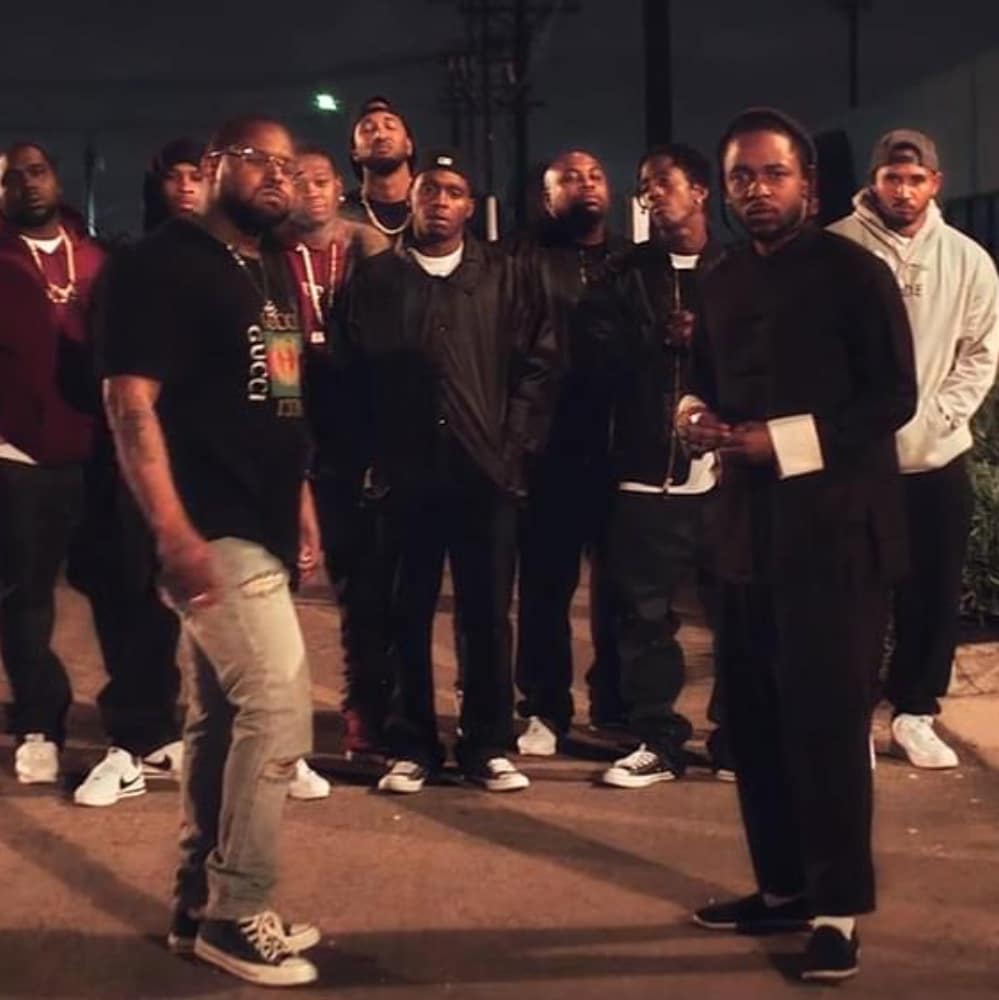 "DNA." is a song so good it became worldwide hit without even being dropped as a single. Leaning heavily into his trap influence, Kendrick rides an explosive beat and doesn't flinch as it changes halfway through the track. With its abrasive Mike Will production and K-Dot's manic delivery, the two forces battle it out to dominate the song.
20. "Rigamortus"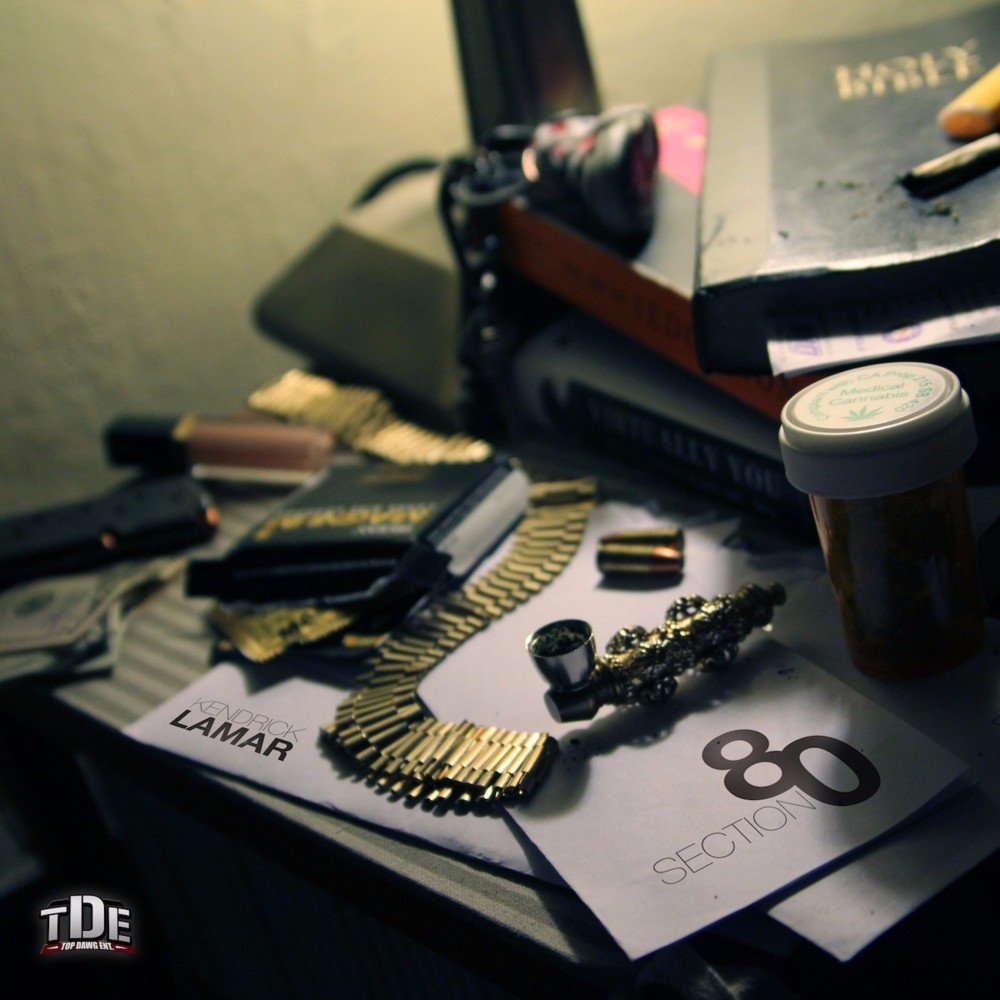 It would be a challenge for most MCs to conquer the hypnotic beat on "Rigamortus", but Kendrick destroys the production like it's no problem. This is arguably his greatest flow, speeding up after every bar with a barrage of tongue-twisting rhymes that would make any other rapper stutter and give up. On this track, he proved he wasn't only a master lyricist, but a master of flow too.
19. "King Kunta"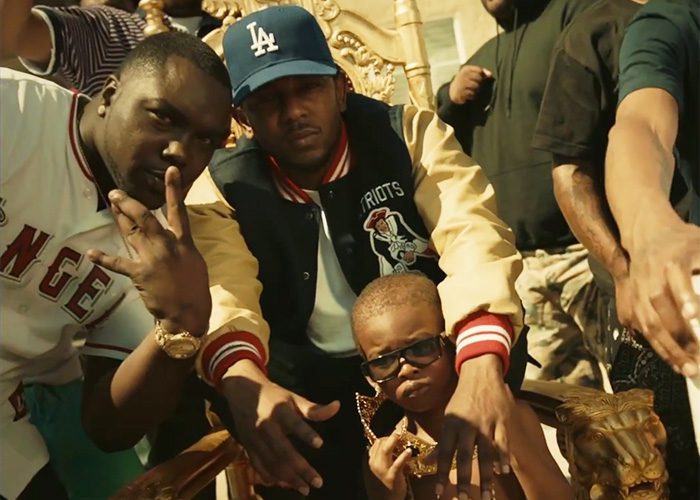 With enough funk to rival Sly and the Family Stone, K-Dot takes it back to the '70s with this groovy-bass banger. The hook is one of his catchiest ever, hyping himself up as a king with enough swagger to make even the biggest Kendrick hater bob their head. This was one of the biggest tracks from To Pimp a Butterfly, helping shoot the record to certified Platinum success.
18. "PRIDE."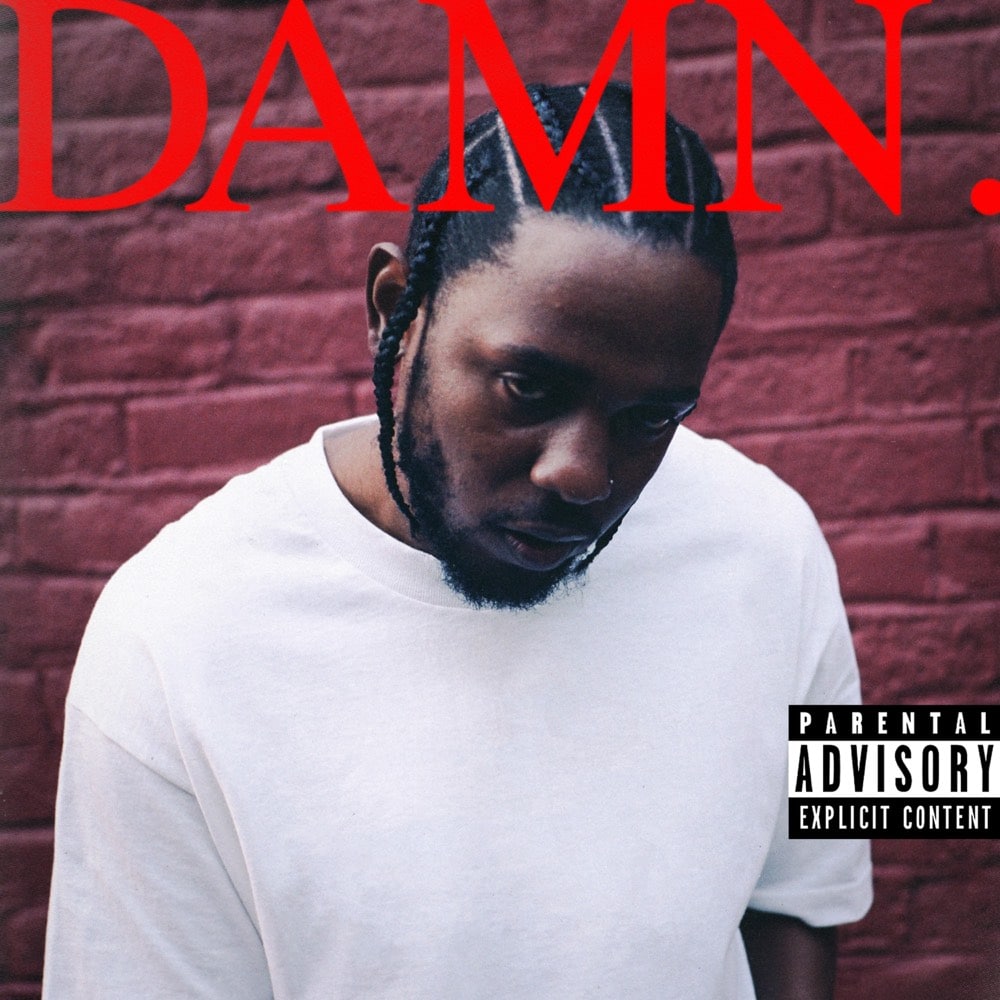 "HUMBLE." was as bombastic as Kendrick Lamar gets, but "PRIDE." is the exact opposite, with a laidback atmosphere as he raps with this nonchalant, tired delivery. Joined by Steve Lacy on the hook, the whole track embodies this warm, summery feeling that acts as the perfect rest to breathe between the hardcore bangers DAMN. is full of.
17. "How Much a Dollar Cost" feat. James Fauntleroy & Ronald Isley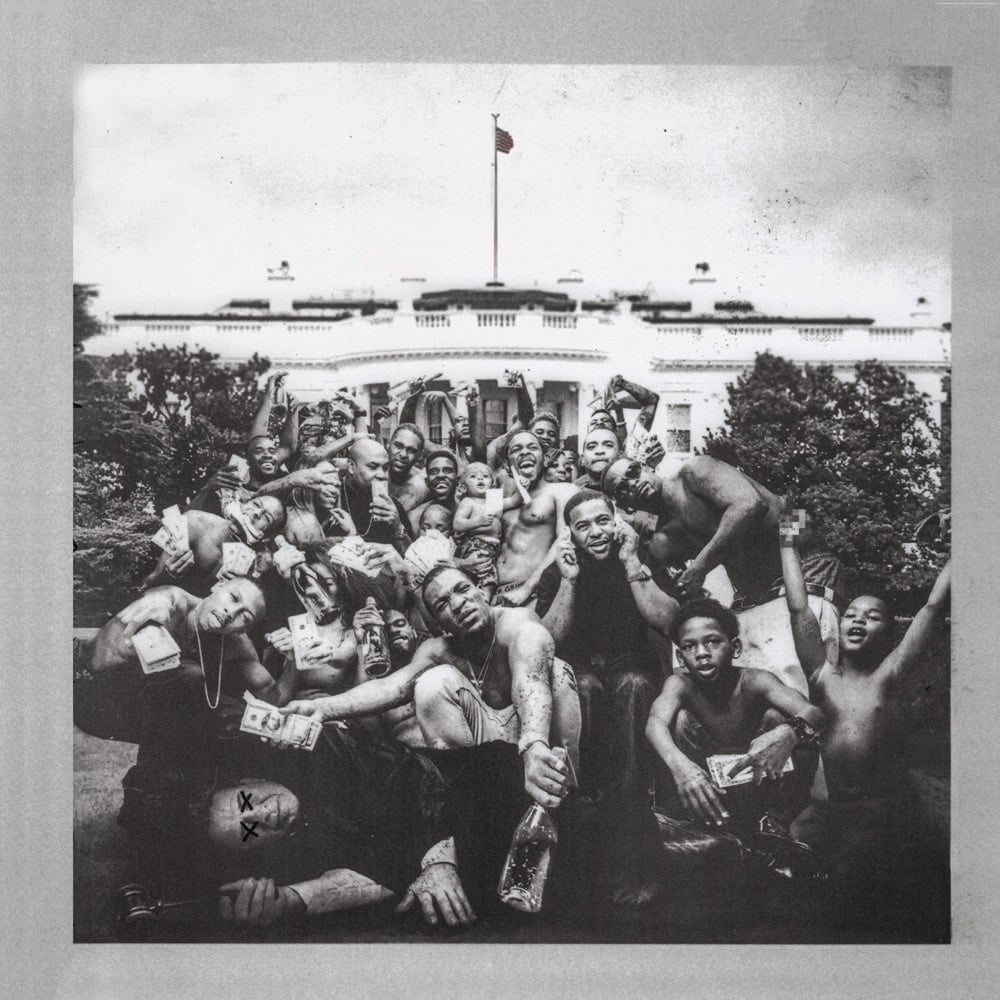 The storytelling here is so powerful that words can't justify its greatness. The whole song revolves around Kendrick refusing to give a homeless man money, and when he finds out that man is actually God, his place in Heaven is taken away. It sounds like the plot to a novel more than a song, but with its orchestral sound and Kendrick's limitless charisma, he makes it work perfectly.
16. "The Heart Pt. 3 (Will You Let It Die?)" feat. Ab-Soul & Jay Rock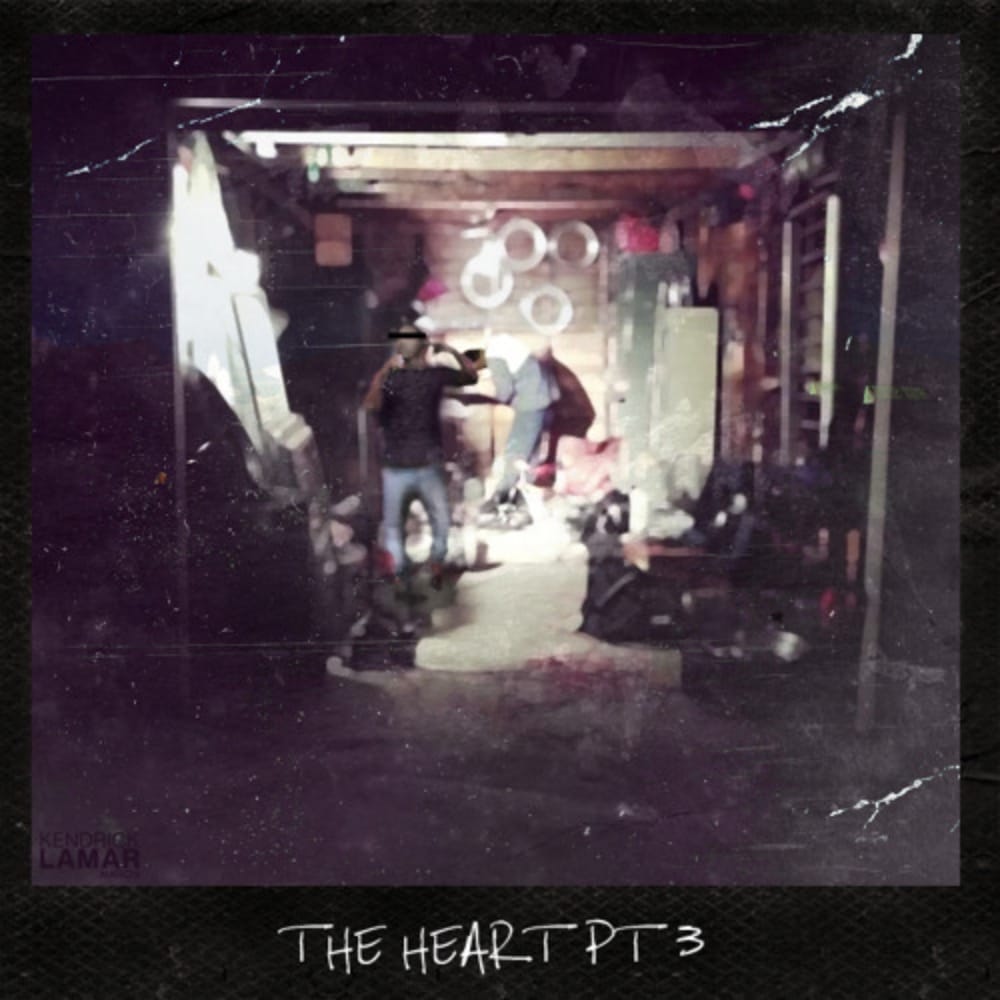 With three days until the release of good kid, m.A.A.d. city, K-Dot hopped into the studio to give his fans a last-minute treat. Ab-Soul and Jay Rock offer some nice bars to spice things up, but Kendrick dominates – you can hear the hunger in his voice, ready to conquer the world with his major label debut. This is a historical moment, and the last song he recorded before becoming a superstar.
15. "These Walls" feat. Bilal, Anna Wise & Thundercat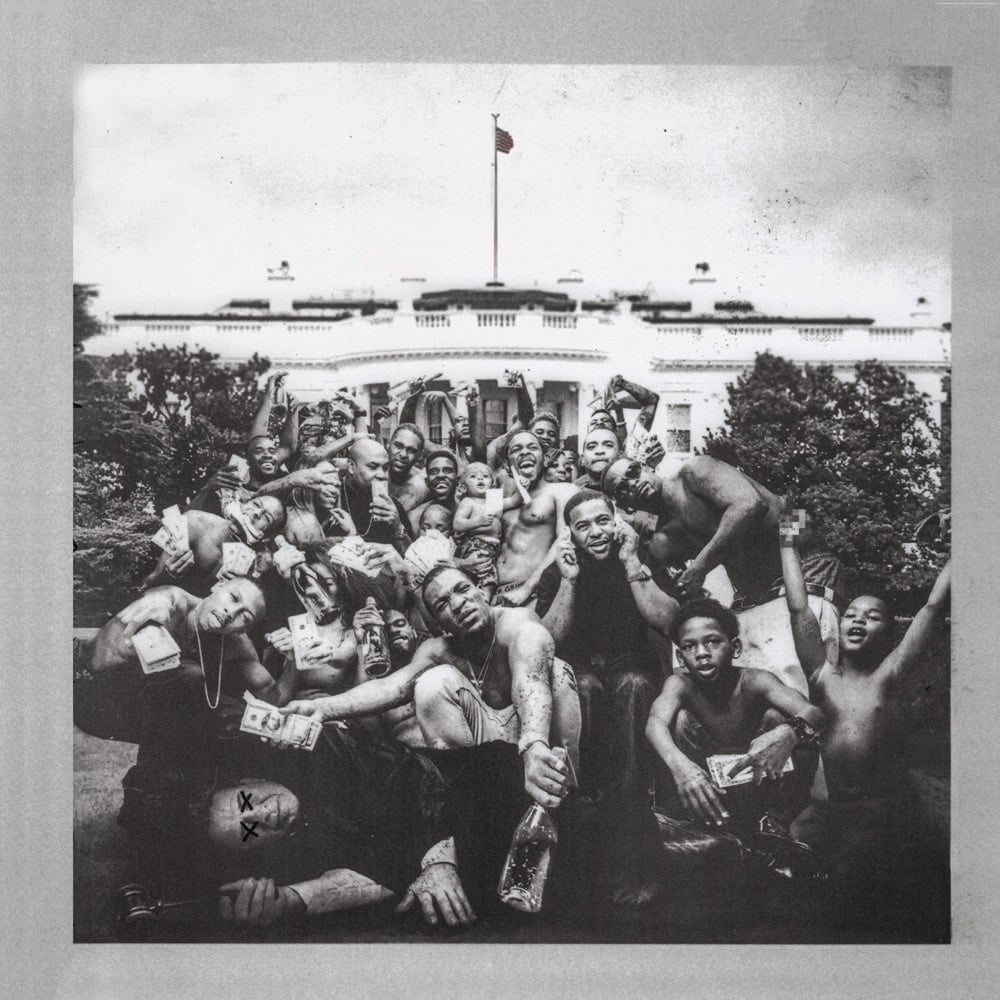 Hip hop is all about chopping up samples, but on "These Walls", Kendrick and his band crafted the whole song from the ground up. With a party of musicians involved, they join together to deliver a storm of funky sounds that would fit right in on a soul record. You would be searching a long time if you tried to find a rap song more beautiful than this.
14. "ELEMENT."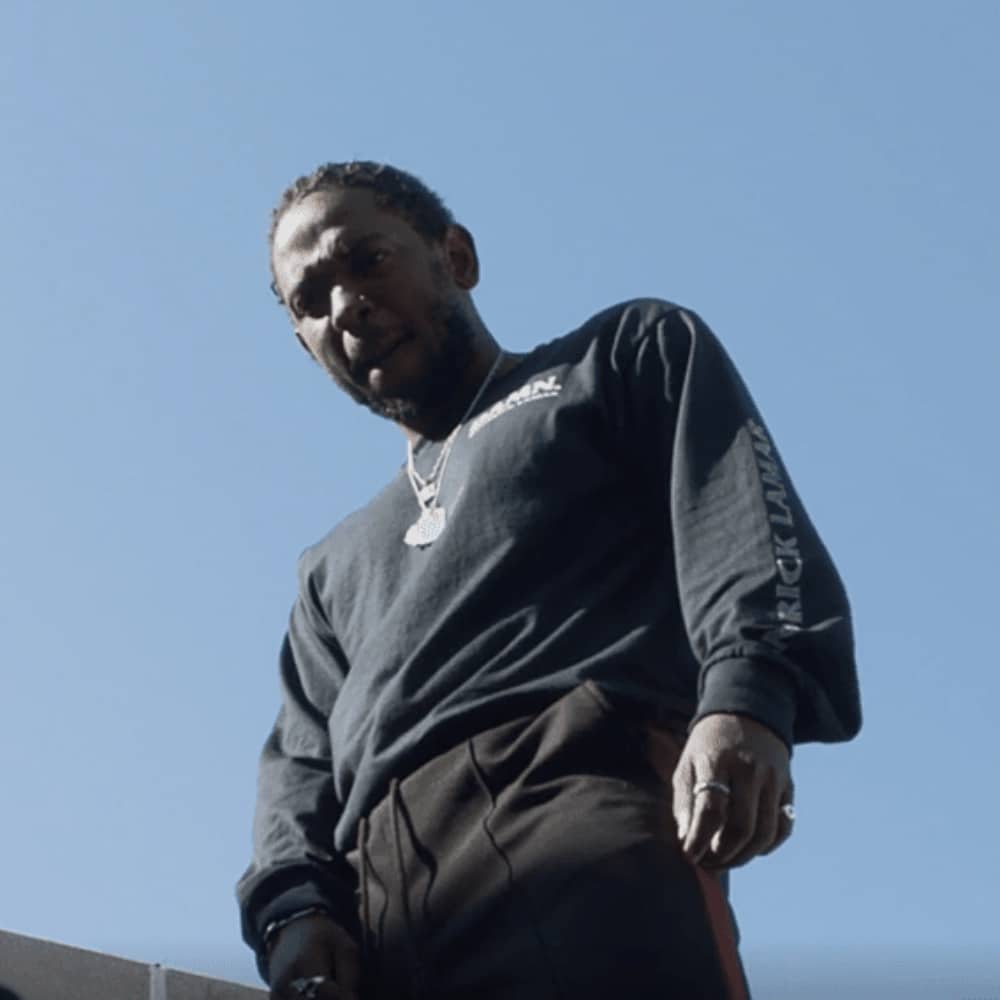 Fans of hip hop are always debating who the best MC is, and on "ELEMENT.", the Compton legend is letting everyone know that there's only one acceptable answer – Kendrick Lamar. He almost uses the song to hypnotise his listeners, with his unhinged energy making every brag sound like a fact. Thanks to the track's catchy melodic hook, it became another worldwide hit for Kendrick.
13. "Bitch, Don't Kill My Vibe"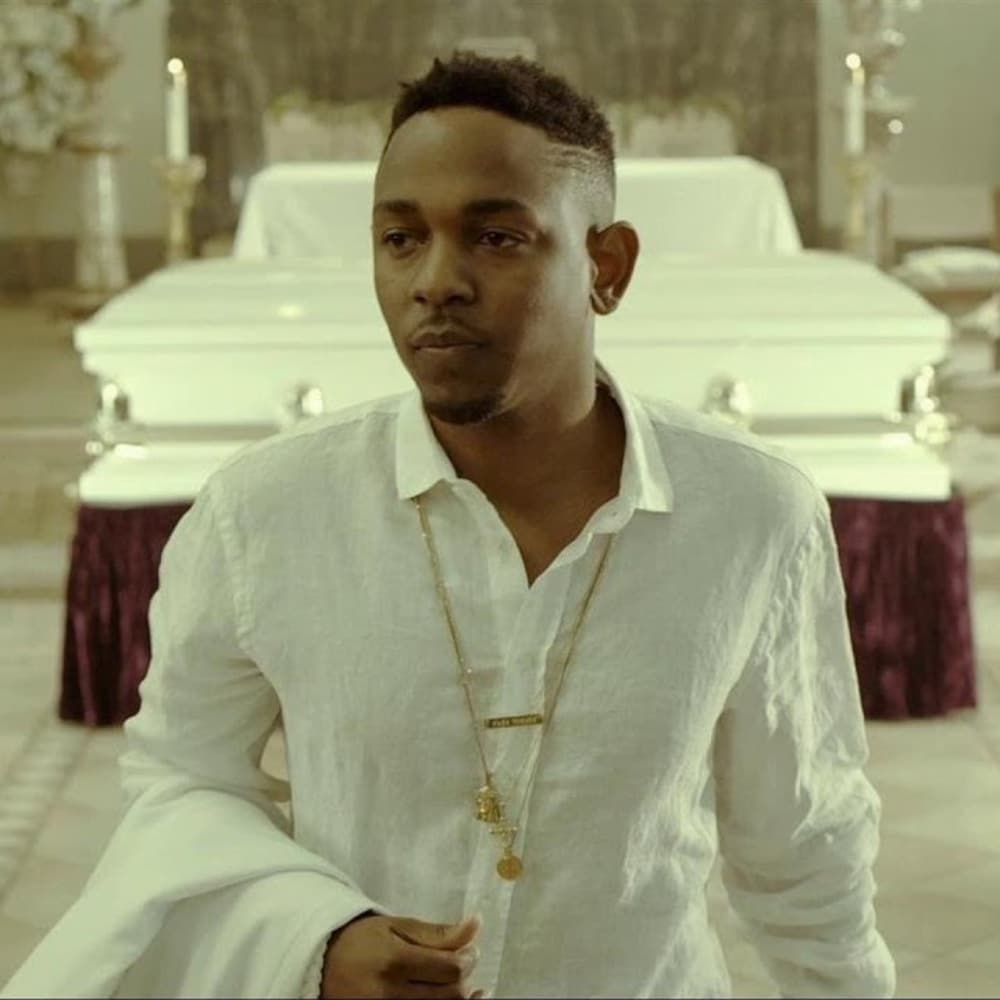 Making hits is in Kendrick's DNA, and this is one of his finest. Originally, Lady Gaga was supposed to join him on the song, but it's impossible to think how this trap-influenced banger could get any better than it already is. The West Coast MC raps like it's the last time he'll ever grip a mic, switching his flow up countless times and turning this hit into a timeless classic.
12. "u"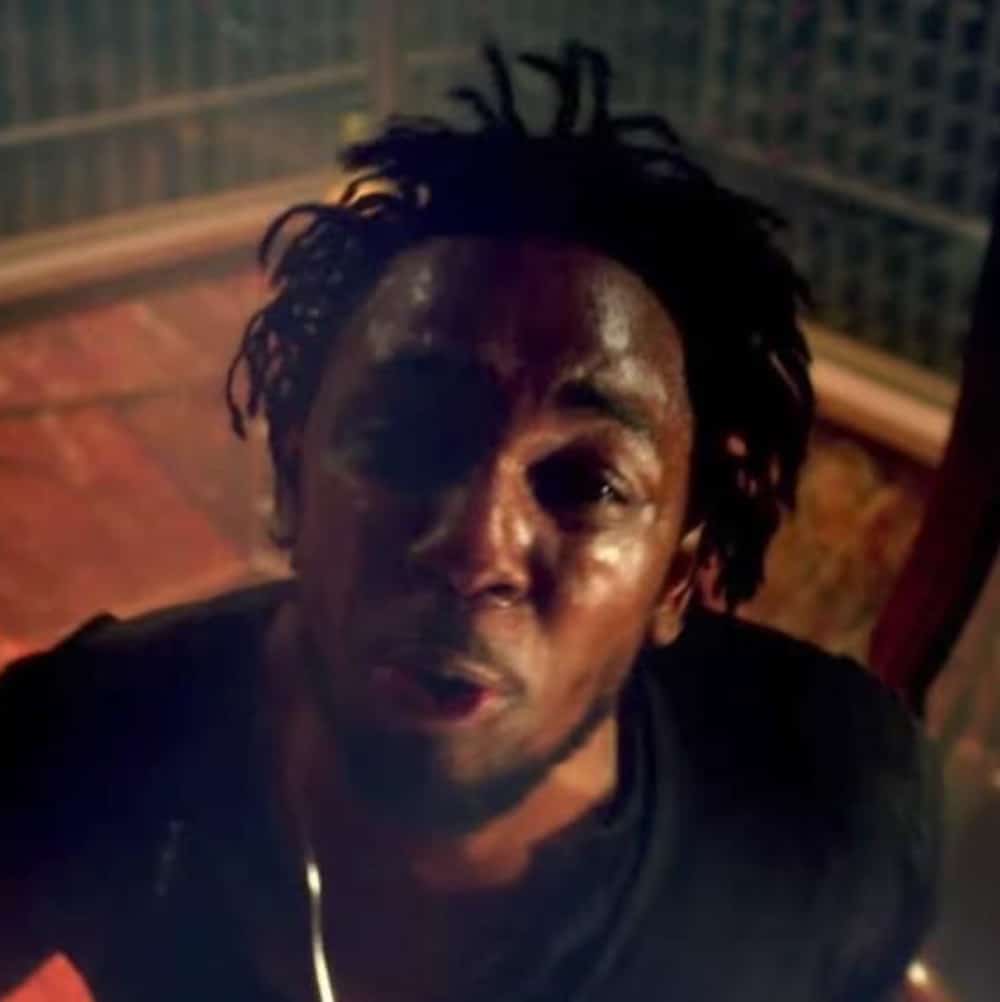 Kendrick has a collection of Grammys, but after hearing his performance on "u", it shouldn't be long until he's collecting Oscars as well. His delivery here is arguably his greatest ever, slurring his words and taking breaks to chug alcohol as he rants about how much he hates himself. He perfectly plays the role of a drunk, with the same nuance to his performance as an A-list actor.
11. "Mortal Man"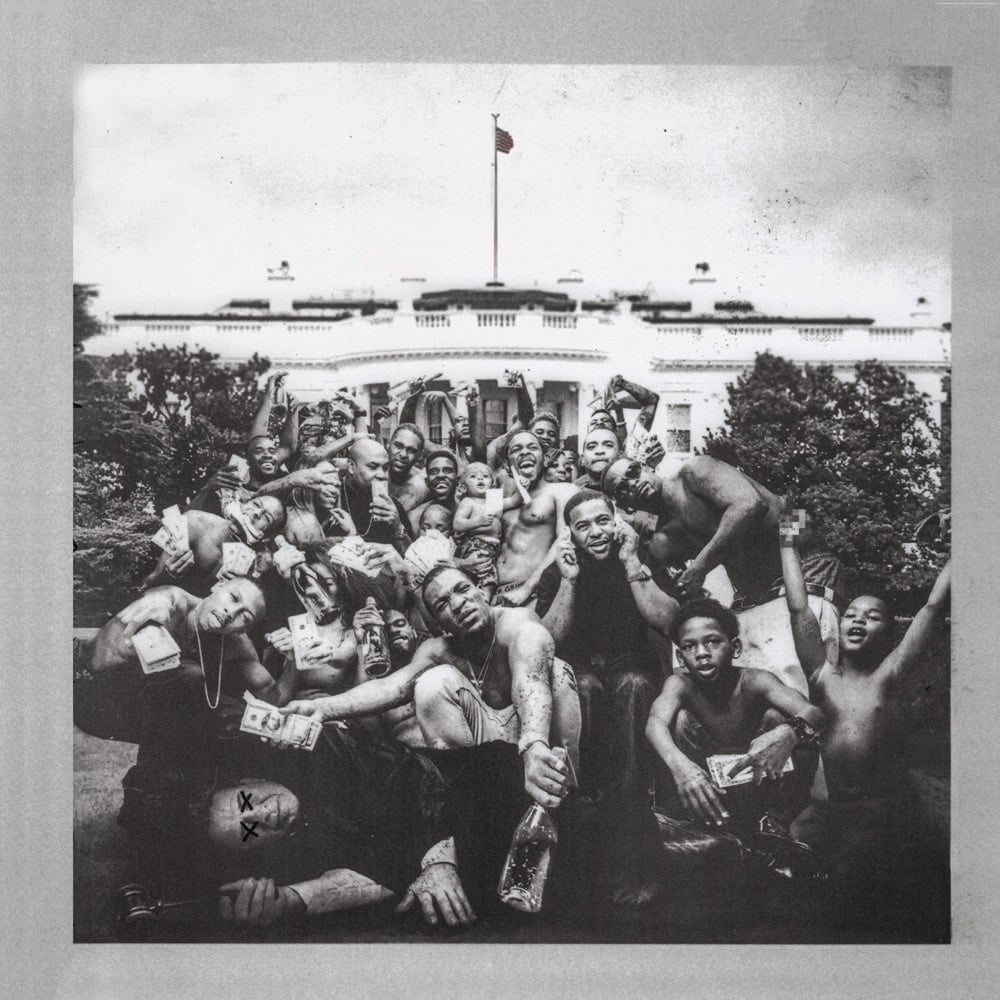 How do you conclude an album as flawless as To Pimp a Butterfly? Kendrick's answer is to flex his lyrical prowess for a few minutes, recite a poem, then have a conversation with the late Tupac Shakur. It sounds like nonsense on paper, but bringing back all the themes of the record, it comes together into the best conclusion possible. Against all odds, Kendrick made it work.
10. "Backseat Freestyle"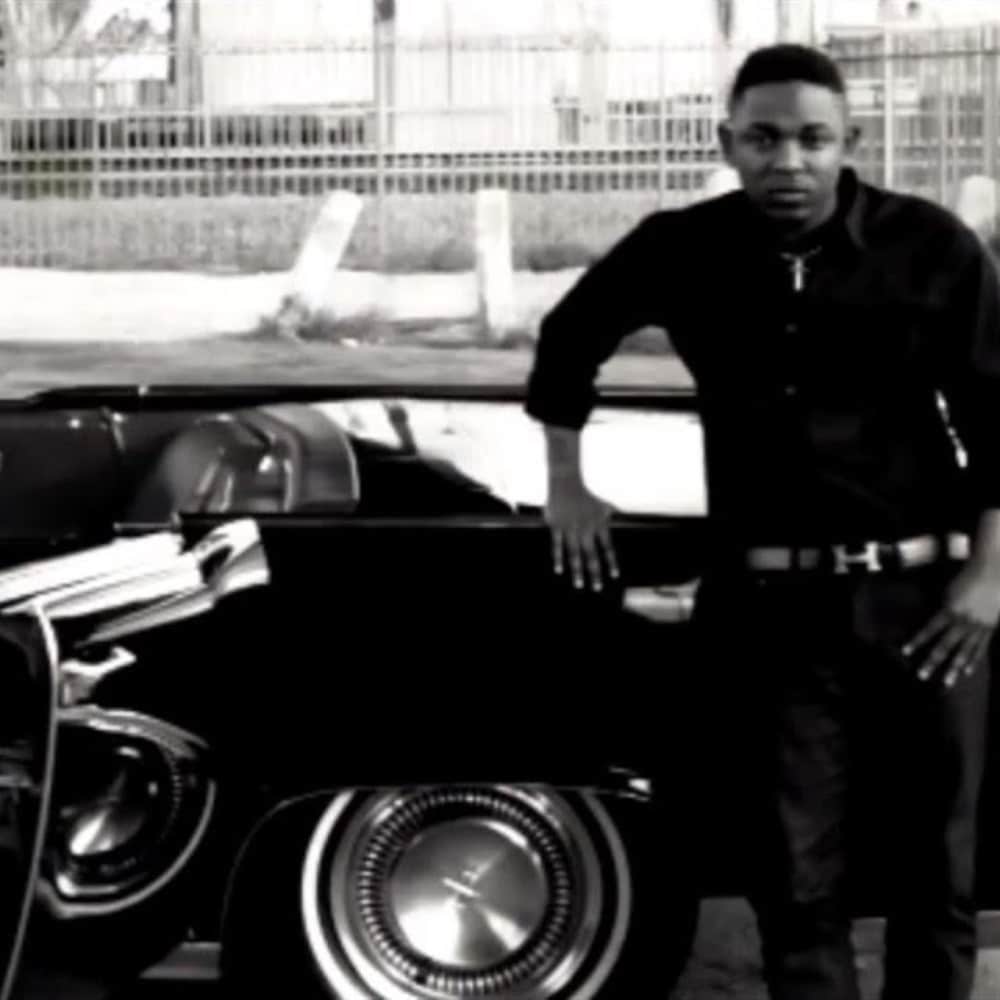 Not every Kendrick song needs to have a deep message to be a classic. "Backseat Freestyle" is as simple as it gets, with the Compton MC spitting bar after bar, unapologetically bragging. But don't get it twisted – the simplicity of the track actually makes it better, with K-Dot's wild delivery and confidence making this one of the most entertaining tracks in his catalogue.
9. "HiiiPower"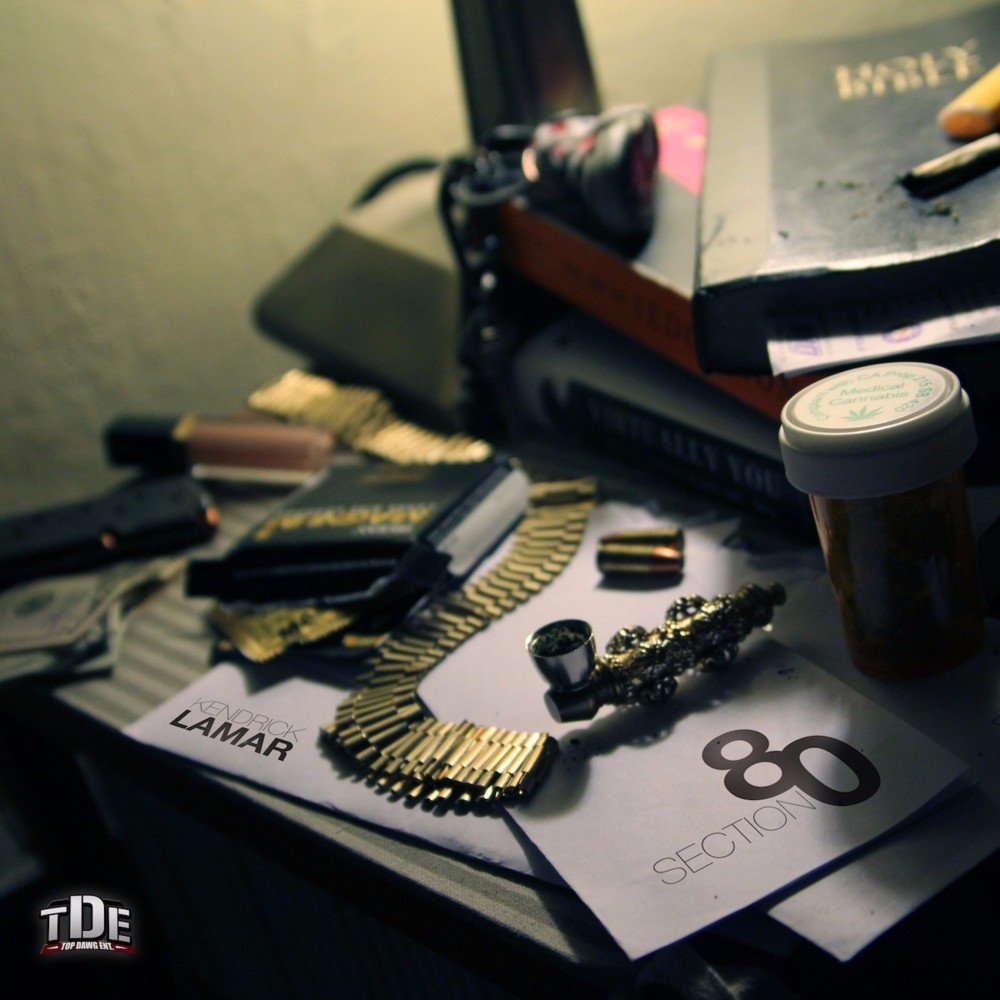 The verses on "HiiiPower" almost sound like speeches, with Kendrick's inspiring lyrics encouraging his listeners to improve their minds, bodies, and spirits if they want to achieve success. This was the first and only single for his debut album Section .80, showing the culture that Kendrick Lamar was a force to be reckoned with. Following his own mentality of "HiiPower", Kendrick was ready to take over the game.
8. "FEAR."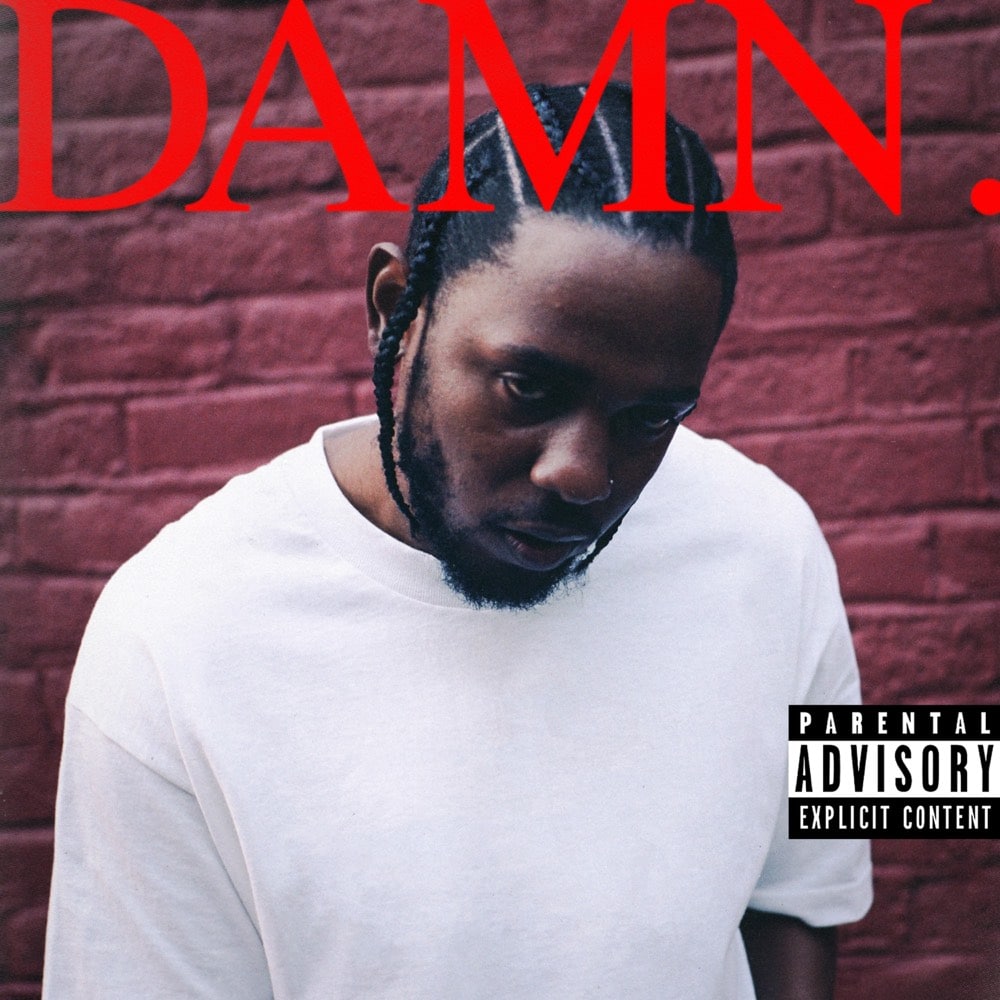 "FEAR." takes the listener straight into the mind of Kendrick, exploring all his different fears over an ominous beat from The Alchemist. Every verse tackles his fears at a different age, like the listener is being taken on a tour through his memories as the rapper's worst nightmares come to life in the lyrics. Kendrick said himself that it's the best song he's ever written, and he might be right.
7. "Hood Politics"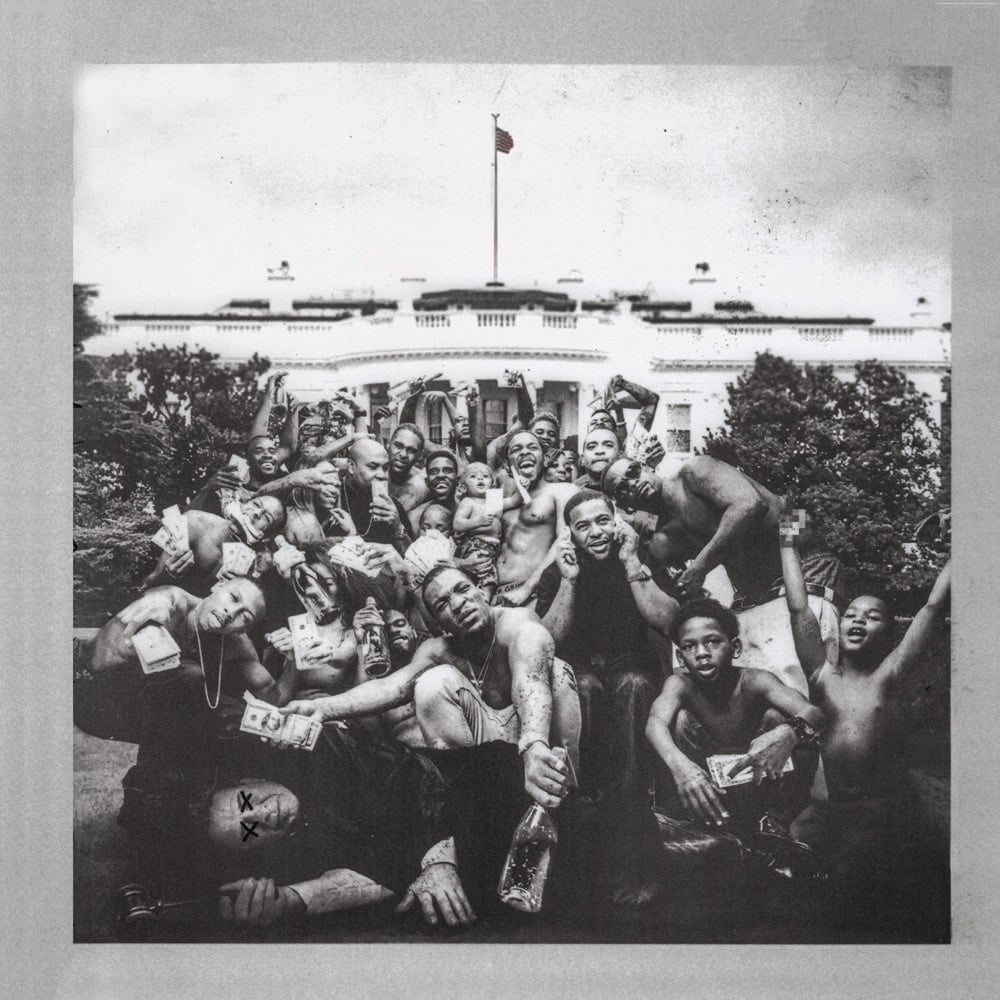 Adding to the long list of perfectly written Kendrick songs is "Hood Politics". On the track, he rhymes like he's been possessed by his younger self, performing in a higher pitch to mimic a youthful voice. As well as showing off his flexible delivery, K-Dot raps like he's a hip hop politician, speaking on all the issues in his hood as well as the culture.
6. "A.D.H.D."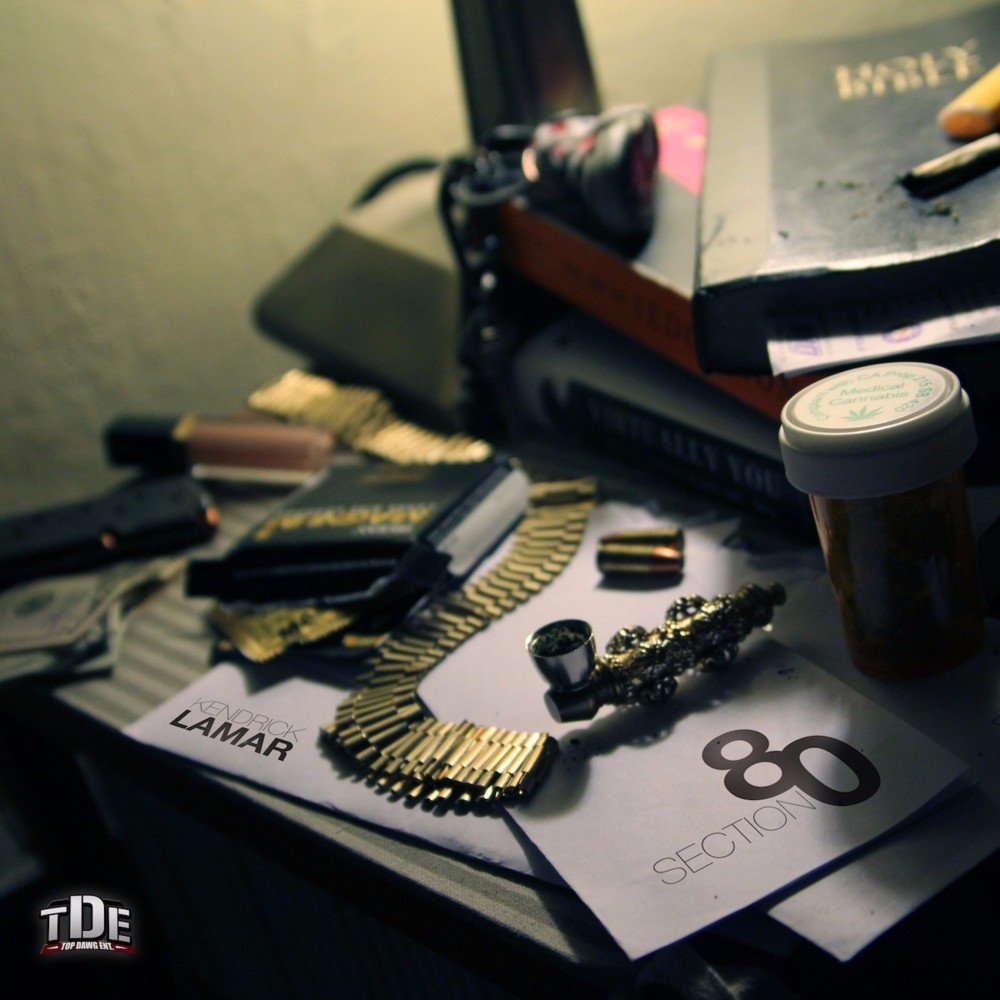 Kendrick has never approved of drugs, and "A.D.H.D." is his protest against them. Over a spacey instrumental that almost mimics the trippy effect of getting high, he talks about the drug abuse in his generation, using this track to fight back and reject drugs. This was a vital song for the MC, becoming one of his first big hits and giving him a taste of the mainstream spotlight.
5. "Money Trees" feat. Jay Rock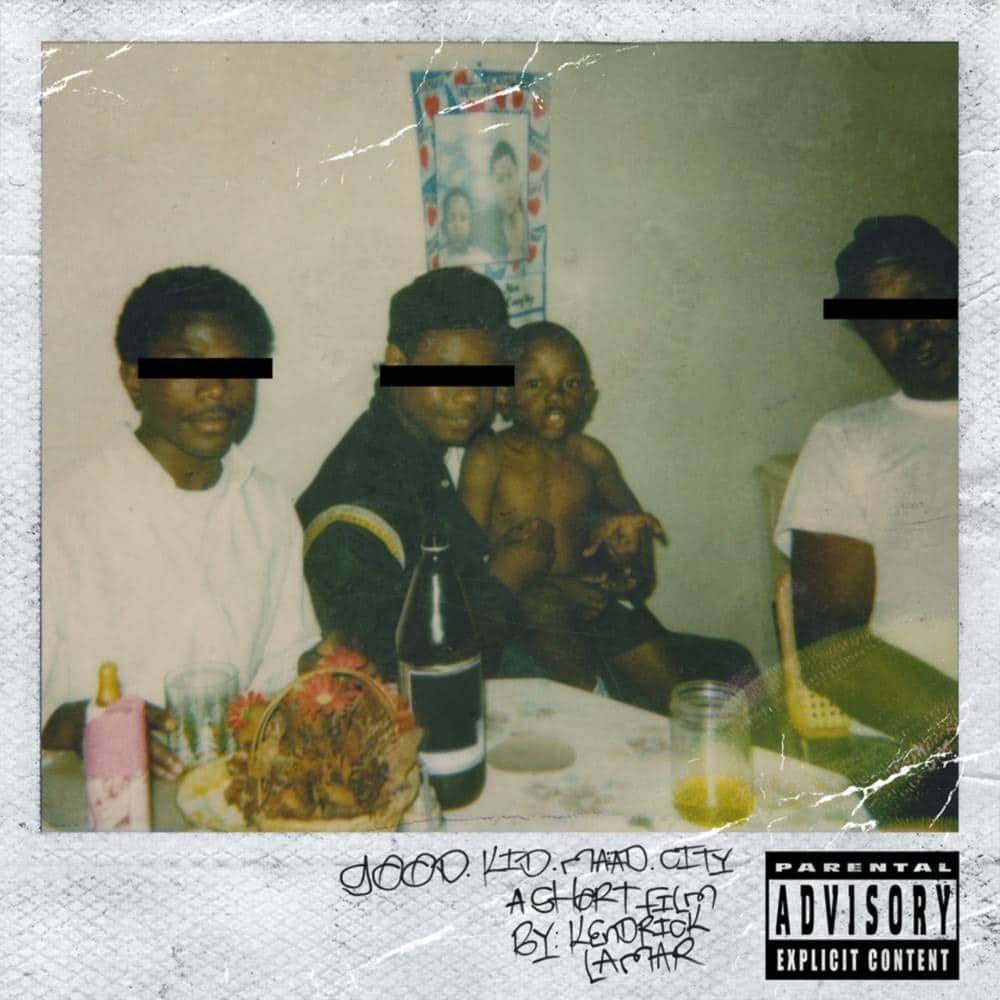 You would have to be the world's pettiest nitpick to find an issue with this song. From the hypnotic beat to Kendrick's upbeat hook, it's no surprise "Money Trees" was playing on loop on radio stations across the world. And let's not forget Jay Rock's verse – a masterclass in flow that somehow made a perfect song even better.
4. "Cartoon & Cereal" feat. Gunplay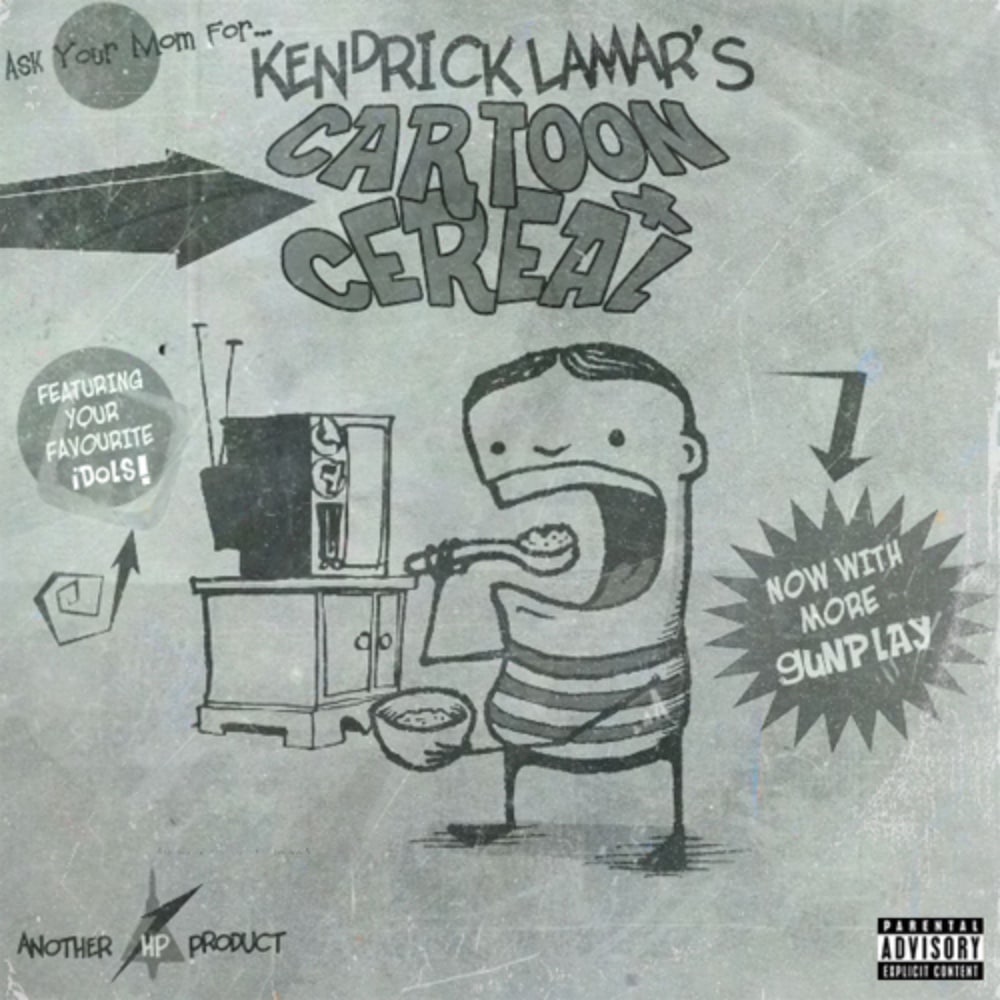 No Kendrick song is more explosive than this. With its heavy bass and loud percussion, it has that same rustic sound as cloud rap, but that only makes it better. The track is as chaotic as a fever dream, with distortion on the rapping making it even stranger. Add a legendary Gunplay verse on the back end, and you've got one of the finest rap songs of the 2010s.
3. "Alright"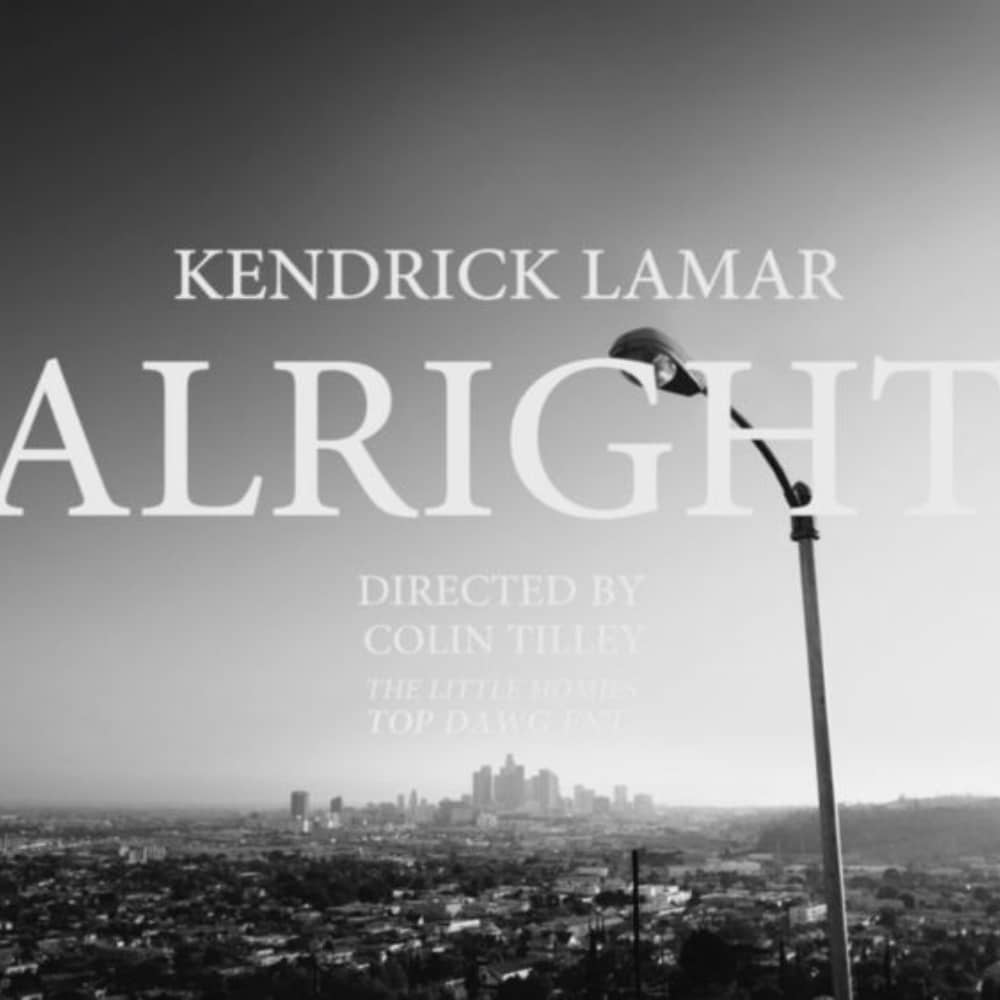 "Alright" isn't just a song; it's a political statement. Back in 2015, as the Black Lives Matter protests raged on, rioters all over America were blasting this song at max volume. It was a defining moment for Kendrick, making him a hero of the riots by giving the protesters a jazzy banger to lift their spirits. To this day, crowds are still chanting, "We gon' be alright."
2. "Sing About Me (I'm Dying of Thirst)"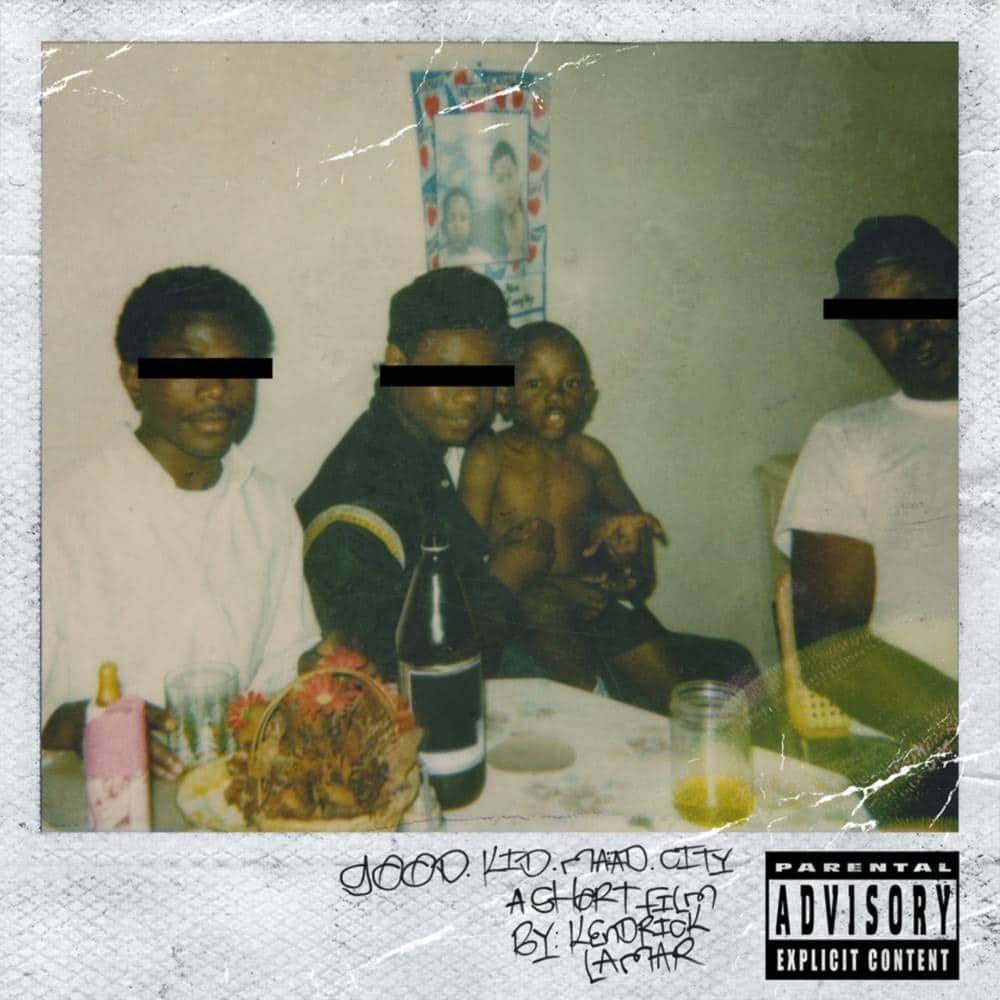 Long songs tend to drag after a while, but "Sing About Me" flies by. With how personal his lyrics are, the song sounds like Kendrick is reading through different diaries, with each verse performed through the perspective of another character. The beat switch gives way for some even more powerful production, making this song a twelve-minute epic that justifies every second. This is K-Dot at his most creative.
1. "m.A.A.d City" feat. MC Eiht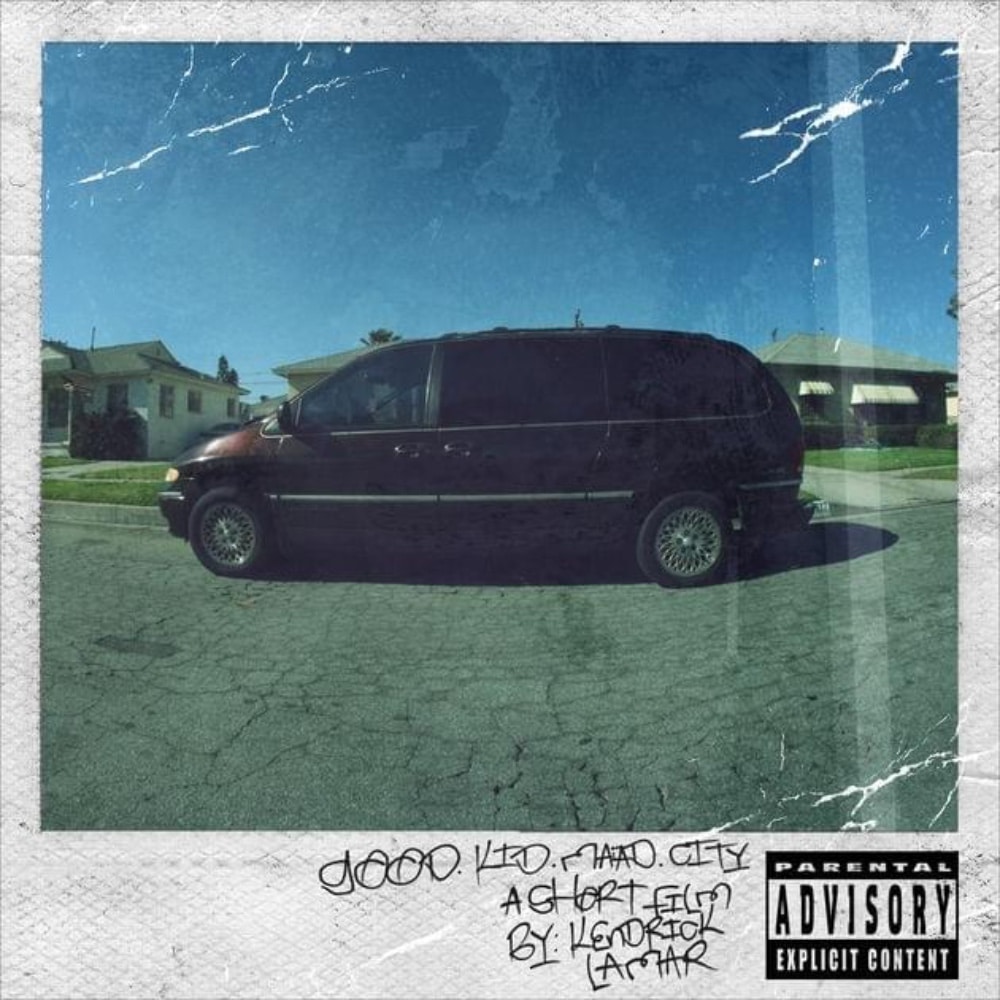 Whether you want Kendrick's aggressive energy, his complex lyrics, or his vicious flows, "m.A.A.d. city" has it all. It's the perfect Kendrick Lamar song, where the Compton MC destroys the cinematic beat with a bloodthirsty delivery and thirty-two ferocious bars. And when you think he's done, he snatches the mic back from MC Eiht to spit even more fire. This is K-Dot in prime form – he's unstoppable.
Affiliate disclaimer: Some links on this website are affiliate links. We may earn a small commission if you make a purchase through these links, but only promote products we truly believe in. We disclose affiliate links and give honest reviews.