If you've ever wondered who the baby on the Bad Boy Records logo was based on, chances are that the image was inspired by A$AP Ferg. The rapper's father, Darold Ferguson, owned a boutique shop in Harlem called Ferg Apparel, where he printed shirts and logos for records labels and musicians.
"He had his own T-shirt company and taught me the trade," Ferg explained in an interview with Complex. "He knew a lot of the people I run into today, like Puffy. He was in a crew called Same Gang that ran Harlem, like A$AP does now.
"He died of kidney failure, from breathing in all that plastisol paint. I could be like, 'How am I ever going to fill my pop's shoes?' But in my eyes, I'm becoming better than him, accomplishing things he didn't get a chance to. He would want that."
One of the record labels that Darold designed for was Bad Boy Records. This was back in 1993 when the Harlem-based record label was still getting off the ground. Puffy had just been fired from his position as A&R executive at Uptown Records by Andre Harrell, and started his own label with the backing of Clive Davis and Arista Records.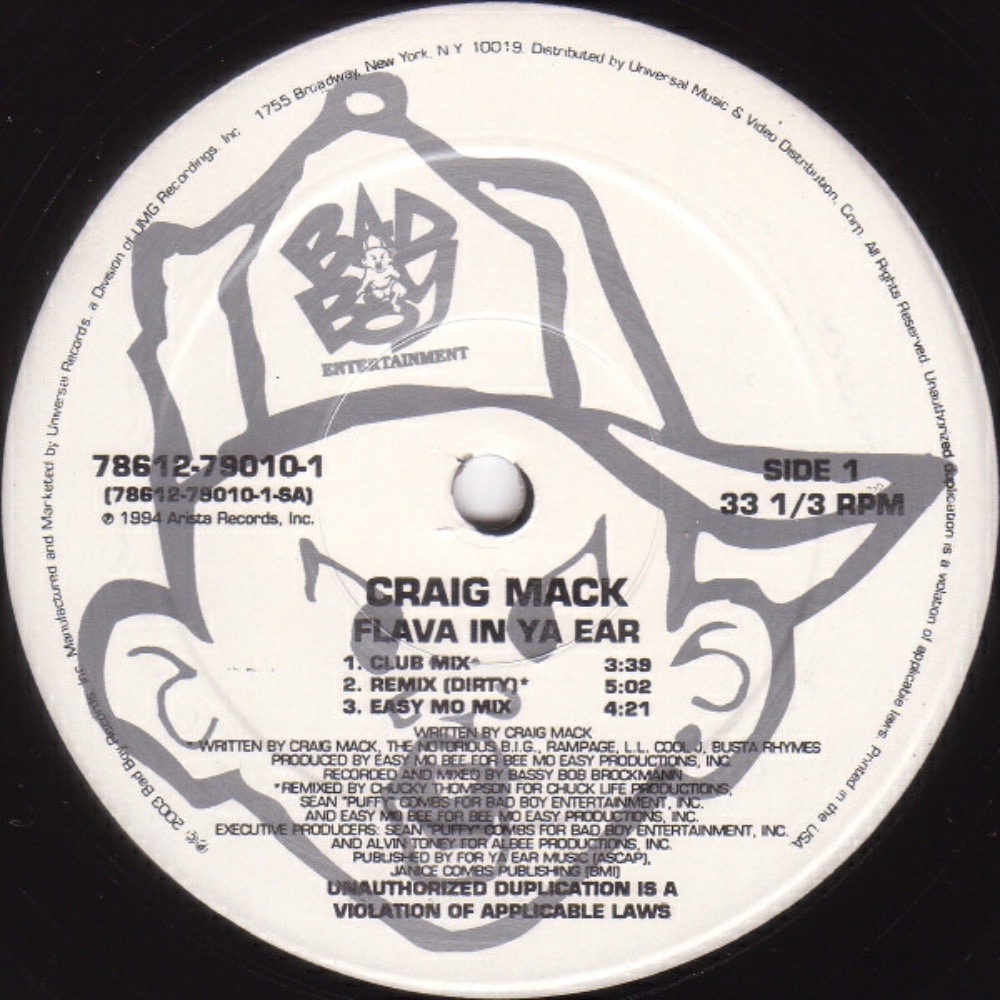 Bad Boy's first release, Craig Mack's "Flava in Ya Ear", which also featured the newly created logo, became a huge hit and quickly established the label as a flourishing upstart.
The accompanying album, Project Funk da World, performed well commercially, hitting gold status just a few months after its release. But it was the multiplatinum success of Biggie's Ready to Die that cemented Bad Boy Records as one of two leading rap record labels – the other one being Death Row. The result was that the Bad Boy logo that Darold Ferguson designed in his Harlem shop became a globally-recognised brand.
What a lot of people don't know is that my father created the Bad Boy logo. Diddy and my pops was 2 kids running round Harlem with a dollar and a Dream. I used to see this logo in my fathers screen printing shop as a kid and always thought I was the baby in the logo I mean who else would it be? My first tour Puff congratulated me on my accomplishments and commended me for making it this far!!! We talked on a the phone for bout a hour before my set. Long story short it was only right I got the chain!! Gave it to me straight off his neck!!! Always love!!! Bad boy/Asap family #R.I.P.D-Ferg

A$AP Ferg's Instagram