Before Future was a certified rap legend and one of the most influential hip hop artists of the 2010s, the rapper was going by the name "Meathead" and running with the Dungeon Family, a musical collective based in Atlanta.
Consisting of Organized Noize members, Rico Wade (who also happens to be Future's cousin), Sleepy Brown and Ray Murray; OutKast and Goodie Mob, the Dungeon Family was responsible for shaping the sound of the Dirty South during the '90s. The collective later expanded to include artists like Witchdoctor, Cool Breeze, Big Rube, Mr. DJ, Backbone, Parental Advisory, Konkrete, Lil Will, and Society of Soul.
During the early 2000s, a young Future began coming around so Rico Wade took him under his wing as a way to nurture his musical talents, but also to take him off the streets.
"Well Rico is like my cousin but he took me in and more like played a father role, a father figure role," Future recalled during a 2012 tour vlog. "He took me in as a cousin, as a friend, as a CEO. He played so many roles and made sure he was just always there."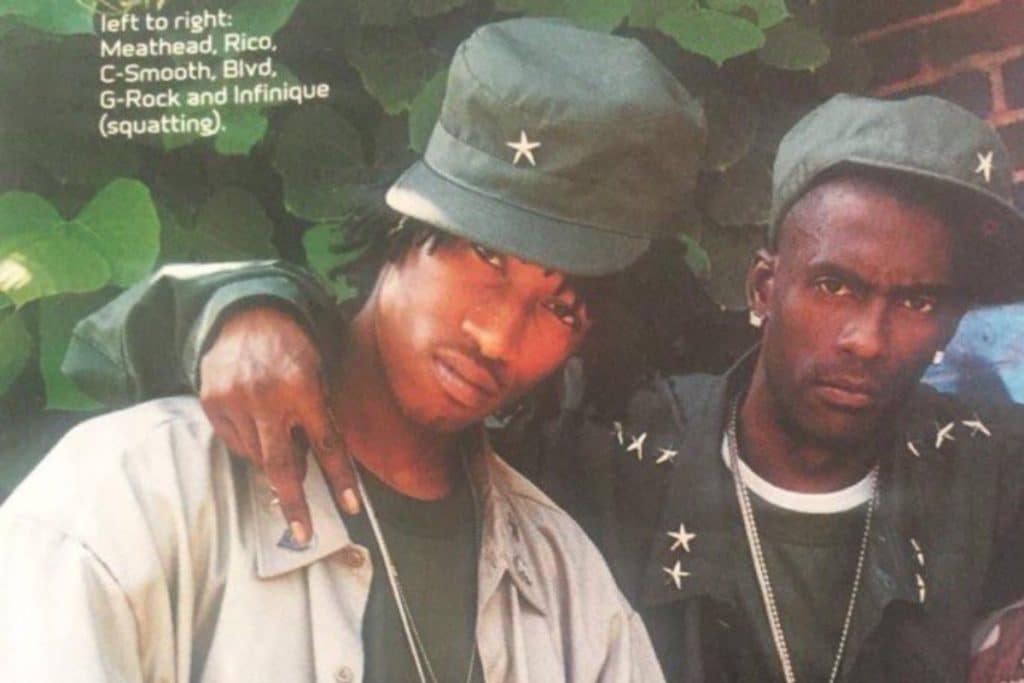 "I took him out of the trap then," Wade told SPIN. "I wanted him to stay away from the drugs, the hood. I told him, 'Don't do that no more. Don't be that kind of person. I don't want you to get locked up and I think you can make a difference.'"
It was also Wade who blessed Future with his current rap name. "They say I named him Future, but I just remember that I kept saying he was the future," the producer recalled. "I had already found OutKast then, I had already found Cee-Lo. But even then, I knew he was special."
Future would spend the next several years under Wade's tutelage, learning the ropes and making his way through the rap game. He would receive one of his earliest writing credits on Luadcris' "Blueberry Yum Yum,", off 2004's The Red Light District, which also featured Organized Noize production and a guest appearance from Sleepy Brown.
While Future got his recording career off to a start in the 2000s, it wasn't until 2010-2011 that he broke through to the masses. After releasing a series of mixtapes including 1000, Dirty Sprite and True Story, Future became a household name after his feature on YC's hit single "Racks" and signing a major label deal with Epic Records.
Since then, the Atlanta rapper has gone on one of the most prolific and impressive runs in hip hop history, dropping a number of classic albums and mixtapes, and becoming the first artist in history to have two albums top the charts in successive weeks. Over the past decade, Future hasn't just cemented himself as one of the greatest Atlanta rappers ever, but quite possibly the most influential hip hop artist of his generation.
Future: The Dungeon Family's motto is just always being different. That's the O.G., legendary wisdom I got from Khujo and Big Rube. I had to dumb my music down to to get the listener's ear, but now I know where I can come back and take them. I can always come back and take them somewhere, because I've got their ear now. Once you've got their ear, then it's time to say something and really give them a message. You relate to the people, and you can touch their heart.

Future Describes Dungeon Family Ties And Purposely "Dumbing Down" His Music | HipHopDX