When Eric B. & Rakim came out with "Eric B. Is President" (backed with "My Melody") in 1986, it was a complete changing of the guard. Overnight, the lyrical landscape shifted with the arrival of a new talent who would go on to become arguably the most influential rapper of all time.
The brash, shouting rap style of the current kings of rap, Run-D.M.C. suddenly sounded old school and antiquated compared to Rakim's multi-syllabic rhyme schemes, laid-back delivery and continually shifting flow. Along with contemporaries like KRS-One and Big Daddy Kane, who both dropped similarly impactful albums around the same time, the God MC ushered in a new era of rappers.
Born William Michael Griffin Jr. in Wyandanch on Long Island, Rakim started writing rhymes at the early age of seven, although he also took to playing the saxophone seriously. Growing up a musical household, the Long Island rapper was surrounded by classic jazz records, and he gravitated towards legends like Charlie Parker, Miles Davis, Dexter Gordon and John Coltrane.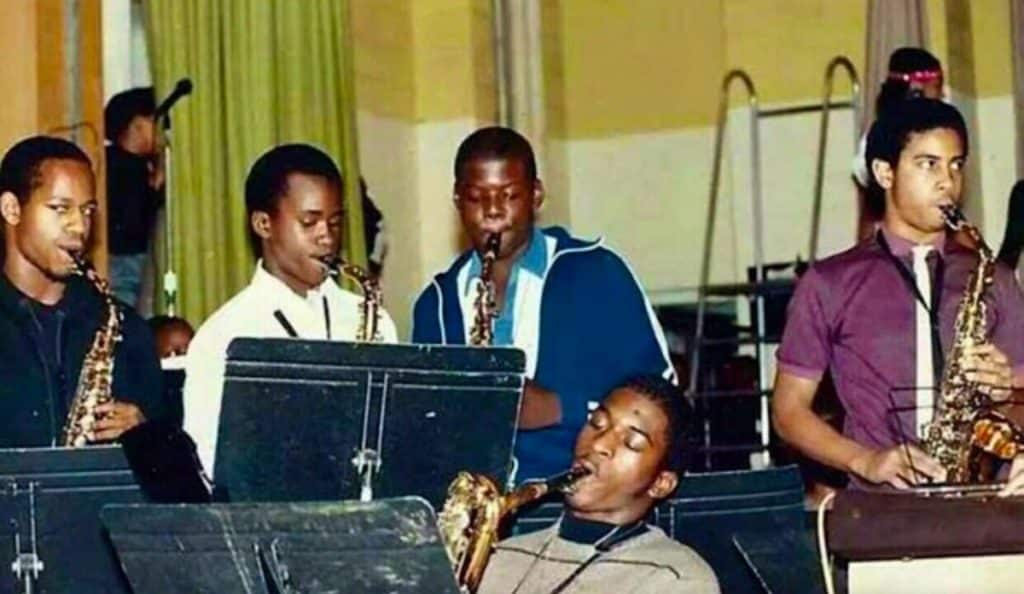 "I think playing the sax, learning how to read music when I was young, and listening to jazz allowed me to be able to understand the difference between like R&B and what the jazz artists were doing as far as the rhythms and syncopations," Rakim told Okayplayer. "I fell in love with the sax and I was always a big fan of saxophone players from of course Coltrane to Dexter Gordon to Charlie. My eyes would just get wide when I heard them."
It was in Coltrane that Rakim would find his primary inspiration for his influential rhyming style. He would go as far as to call Coltrane his "musical North Star" in his book, Sweat the Technique: Revelations on Creativity from the Lyrical Genius, and cement his legacy as the best 80s rapper ever.
Rakim: When I started writing rhymes, the closest thing I could identify as being like what I was trying to do was Coltrane. I started incorporating into my delivery how Coltrane played the sax. Like, I tried to rhyme so you couldn't hear me take a breath. I was implementing different rhythms, syncopated rhythms, and different styles into my delivery. You could say I was feeding my ego and building a style at the same time. As the albums went on, it got more intricate, but it all came from mastering time and space through jazz. Listening to Coltrane—unless he was playing a hook, you'd never hear him play the same riff twice. So I trained myself to never spit the same style in a song twice. I would start with one style and never repeat it.

An Interview with Rakim | Believer Magazine