At the end of 2013, fresh off releasing his 12th studio album, Magna Carta Holy Grail , Jay-Z decided to post up the rankings for his catalogue.
In the top five he had Reasonable Doubt leading the charge, followed by The Blueprint , The Black Album , Vol. 2… Hard Knock Life and American Gangster . In second last place, he listed his 2002 double album, The Blueprint 2 and commented "Too many songs. Fucking Guru and Hip Hop, ha."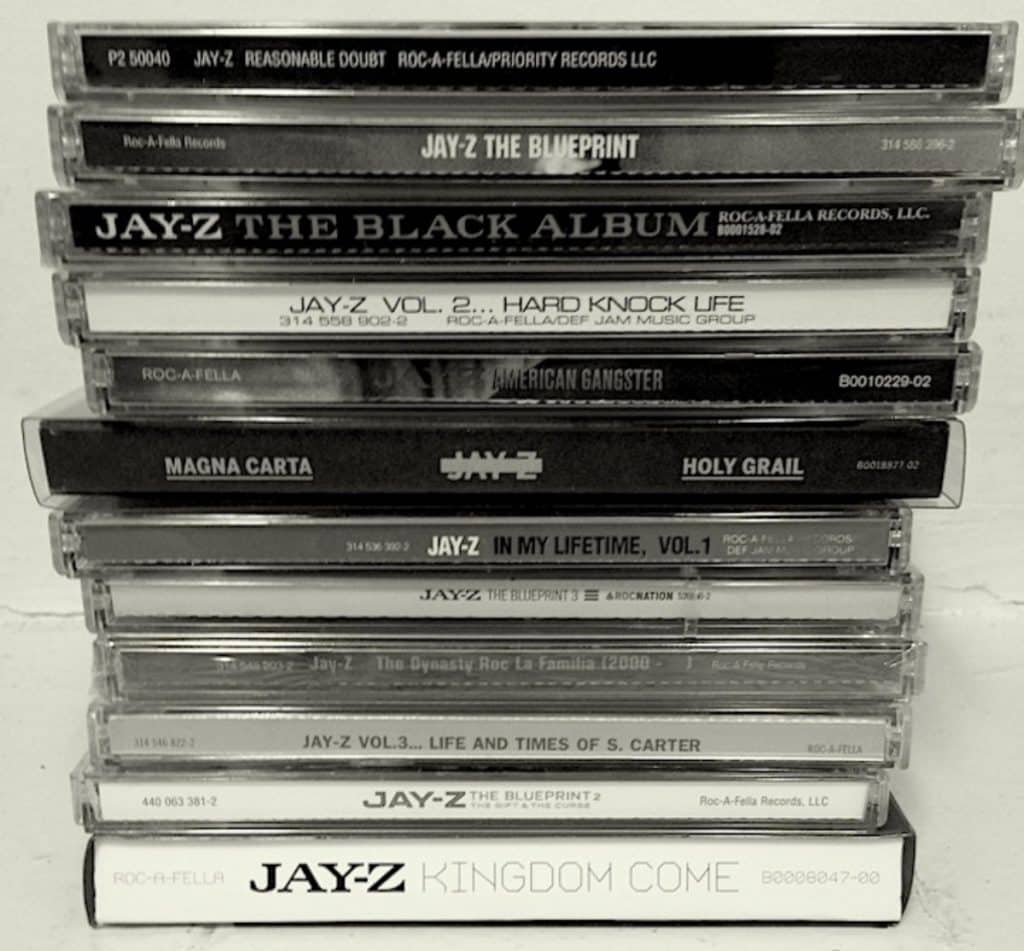 Despite featuring some Hov classics like "Hovi Baby", "The Watcher 2", "U Don't Know (Remix)", and the title track, The Blueprint 2: The Gift & The Curse was bloated and ridden with filler. Double albums from Wu-Tang and Nas had the same problems. Side note: Biggie's Life After Death is the greatest rap double album of all time.
In an interview with Complex, Young Guru, who has worked with Hov for years as his engineer and music advisor, explained why he pushed for a double album.
Young Guru: It wasn't the same quality as The Blueprint . If I had not pushed this double album concept and just made it 12 songs, it would've been an incredible album. I had 25 records from Jay so I'm like, 'We gotta do a double album.' That was really my fault. Hip Hop had a little bit to do with it too. It was a mistake, you learn from your mistakes. It was my bad. There's gems on there but it has a lot of filler too. Jay was like, 'Nah, I don't need no double album.' I'm like, 'Nah B, all the greats like 2Pac and Biggie did double disks. To put you in that league, [you have to do one. It was a serious campaign. Me and Hip Hop were the ones that were seriously arguing [to do a double disc]. We look at Jay's career from the outside, so we're like in order to be on the same level as Big and Pac, [you have to do a double disc]. They both had double albums that were like perfection, especially Big's.

Interview: Young Guru Talks About Working With Jay-Z | Complex