Navigating the emotionally charged discography of the late Juice WRLD can feel like a journey through the psyche of a young artist wrestling with life's darkest elements. From his breakout debut to his posthumous releases, each album offers a unique insight into his soul, as he bares his struggles with heartbreak, substance abuse, and inner turmoil over infectious beats and compelling melodies.
A relentless emotional odyssey began with Juice's major label debut, Goodbye & Good Riddance , in 2018. Guiding the audience through his labyrinthine heartache, the Chicago-born rapper chronicles a young man's journey through the turmoil of love and breakups, often turning to substances as an escape. Juice's exploration of heartache and introspection deepened with his second studio album, Death Race for Love , in 2019. The album, although occasionally leaning towards redundancy due to its extensive 22-track length, resonated with listeners because of its earnest lyricism.
The tragic loss of Juice WRLD at the end of 2019 added a somber undertone to the release of his posthumous album, Legends Never Die , in 2020. The album offered a deeper examination of familiar themes like despair and loneliness, made all the more poignant by his untimely departure. The posthumous journey continued with Fighting Demons . Standing as a solemn showcase of Juice's vulnerability, the album plunges into the depths of the artist's anguish. The tracks, marked by self-loathing and pain, serve as stark reminders of Juice's internal battles.
So let's get into it. From his 2018 major label debut, Goodbye & Good Riddance , to his latest posthumous release, 2021's Fighting Demons , we rank every Juice WLRD album, from worst to best.
Death Race for Love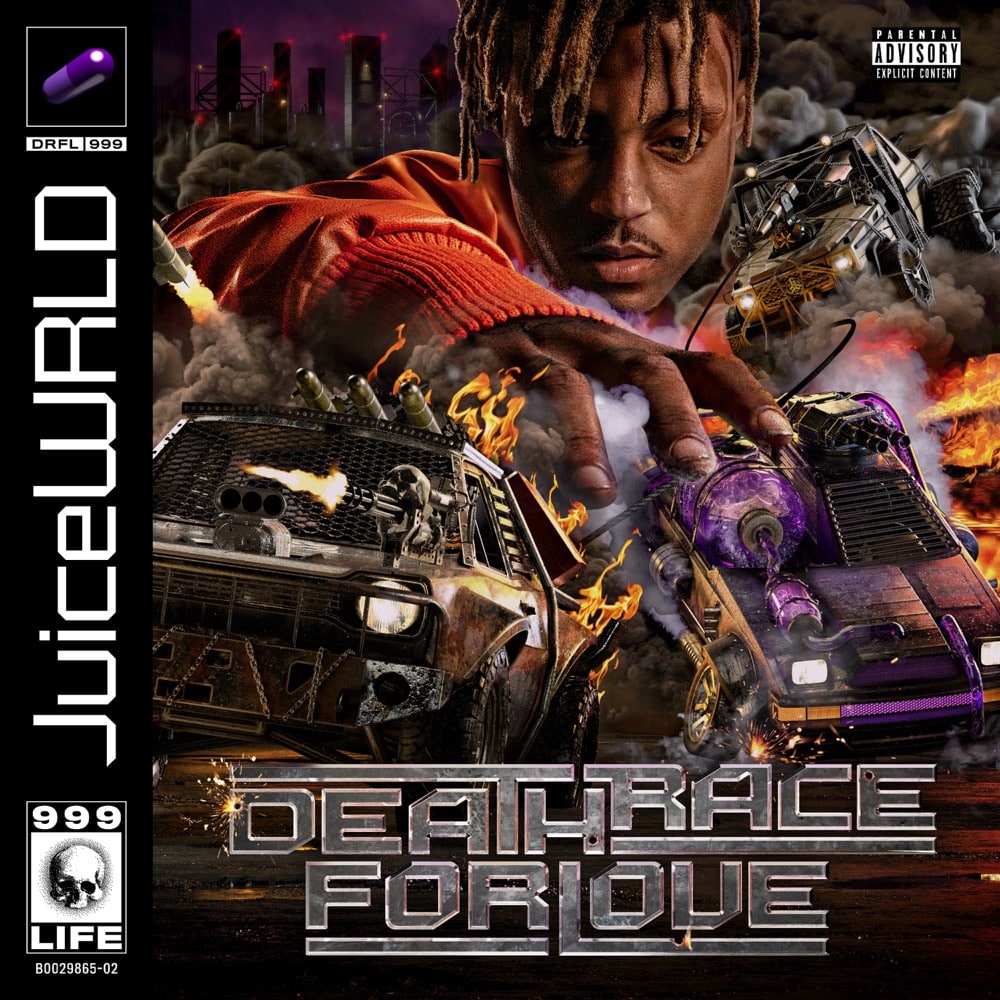 Released: March 8, 2019
Label: Grade A, Interscope
Singles: "Robbery", "Hear Me Calling"
Features: Brent Faiyaz, Rvssian, Clever, and Young Thug.
In Death Race for Love , Juice WRLD plunged headfirst into the emotive potential of the trap-tears fusion. Every word carried the weight of angst and introspection, punctuated by electrifying beats from producers like Hit-Boy and Mira. There were moments of rap brilliance in tracks like "Big" and "Out My Way" that broke away from the typical heartbreak theme. However, the 22-track album occasionally dipped into redundancy, with some songs sounding too similar. Despite its slightly excessive length, Juice's sincere lyricism and candid delivery ensured that the album left an indelible imprint on the listener's mind, even if it did require patience to fully appreciate. It might not be Juice WRLD's best album but it does enough to cement the fact that hip hop lost an extremely talented artist when he passed.
Fighting Demons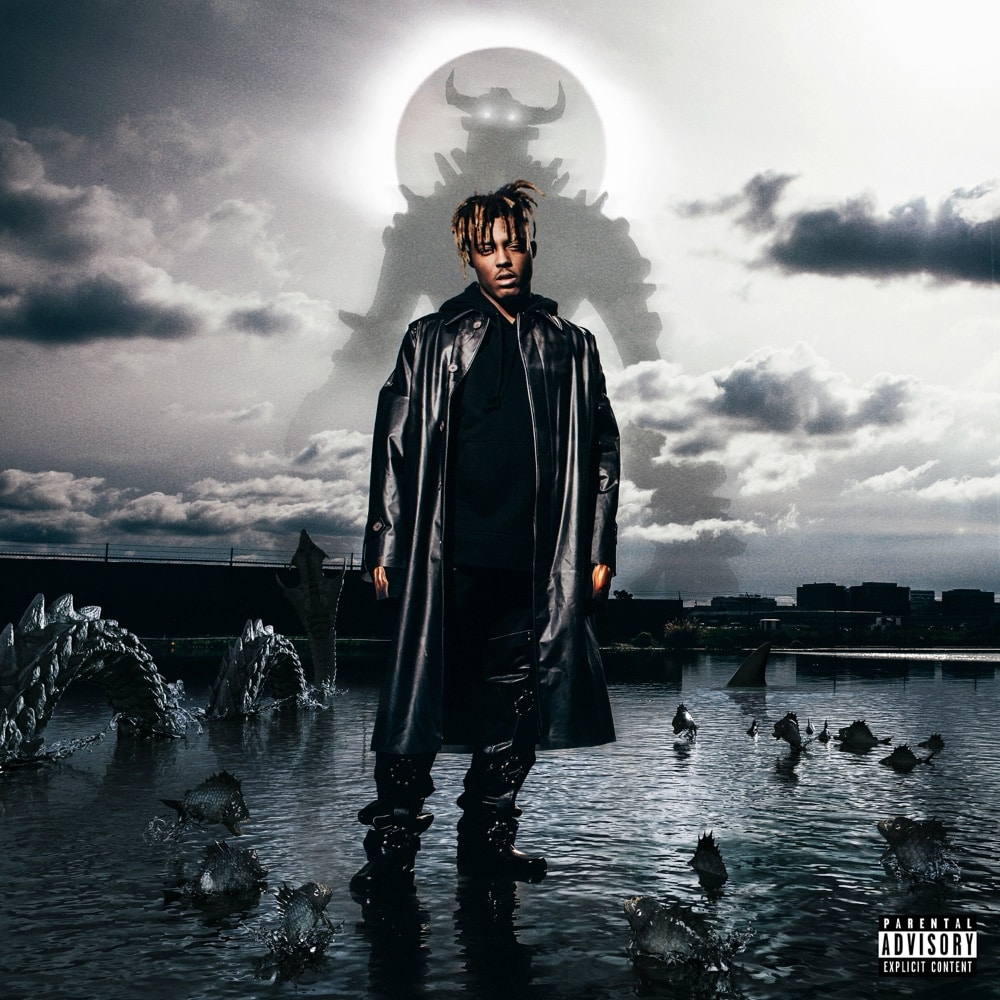 Released: December 10, 2021
Label: Grade A, Interscope
Singles: "Already Dead", "Wandered to LA", "Cigarettes"
Features: Justin Bieber, Polo G, Trippie Redd, and Suga.
Fighting Demons stands as a solemn showcase of Juice WRLD's vulnerable songwriting. The album is a deep dive into the realms of anguish, with Juice's lyrics painting a harrowing picture of his inner torment. The buoyancy of some tracks, such as "Rockstar In His Prime," is tainted with self-loathing, serving as a stark reminder of the late rapper's struggles. The producers, including the likes of Take A Daytrip and T-Minus, beautifully augmented Juice's brooding narratives with their vibrant beats. Despite its melancholy themes, the album shone in its authentic portrayal of Juice's reality, with raw emotions resonating through tracks like "Until The Plug Comes Around" and "My Life In a Nutshell." Fighting Demons may be a challenging listen at times, but it showcases Juice WRLD at his most transparent, rendering it a poignant tribute to his unfiltered artistry.
Goodbye & Good Riddance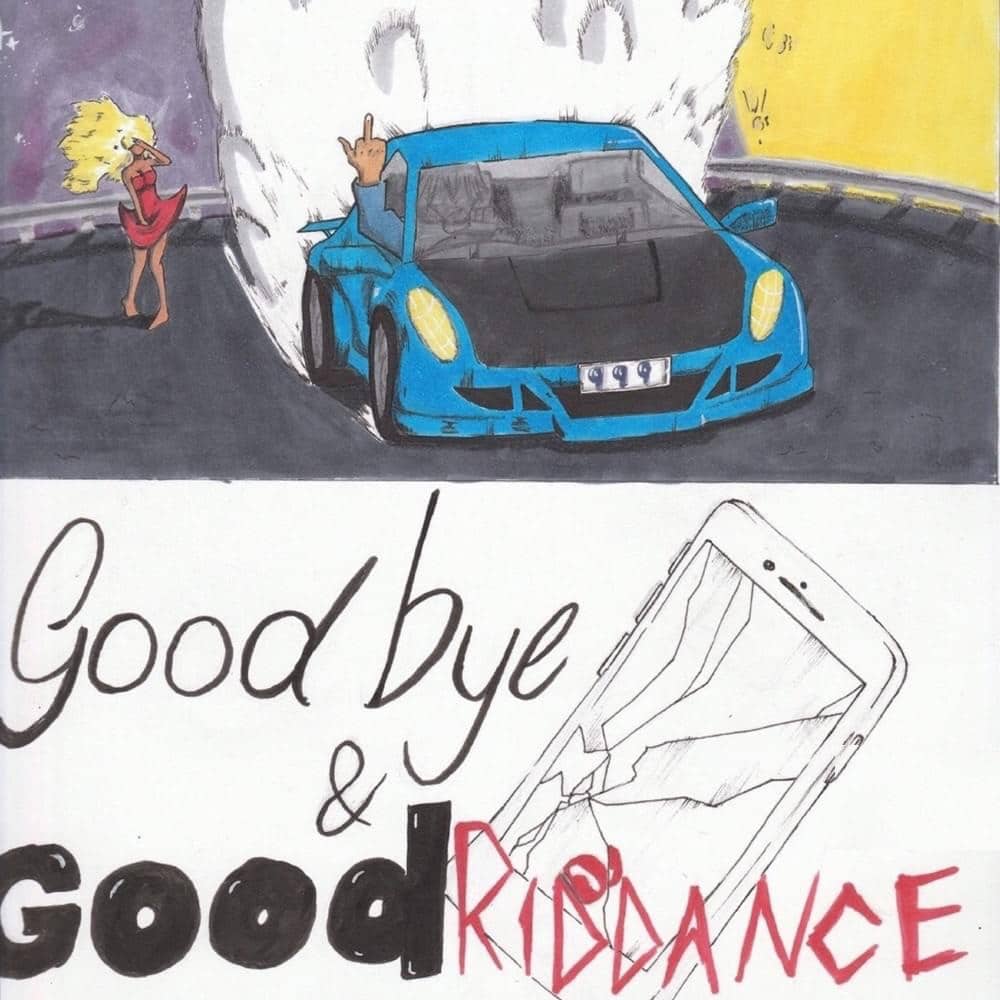 Released: May 23, 2018
Label: Grade A, Interscope
Singles: "All Girls Are the Same", "Lucid Dreams", "Lean wit Me", "Wasted", "Armed and Dangerous"
Features: Lil Uzi Vert.
Goodbye & Good Riddance showcases a young Juice WRLD navigating the tumultuous terrain of love and heartbreak, often opting for escapism through substance abuse. The album, replete with 15 tracks and three skits, takes listeners on an emotional rollercoaster, oscillating between frustration, vulnerability, and a surrender to numbness. Predominantly crafted by Nick Mira, the production spans grunge to pop, setting the perfect stage for Juice's untrained yet captivating vocals. His raw, relatable narratives of drug abuse and depression resonate with a teen audience, though they often lack lyrical sophistication. However, tracks like "Used To" offer glimpses of Juice's potential for poetic lyricism, suggesting his best songwriting lay ahead of him.
Legends Never Die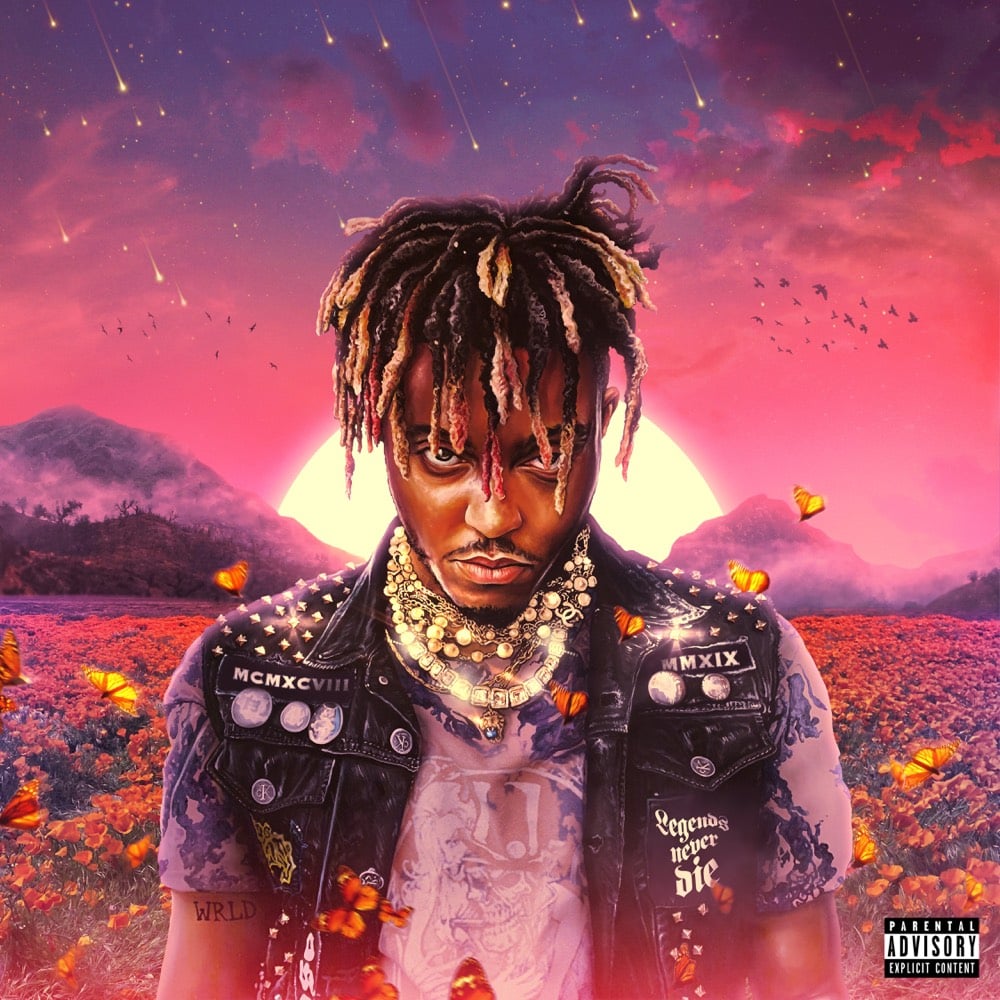 Released: July 10, 2020
Label: Grade A, Interscope
Singles: "Righteous", "Tell Me U Luv Me", "Life's a Mess", "Come & Go", "Wishing Well", "Smile"
Features: The Weeknd, Trippie Redd, Marshmello, Polo G, the Kid Laroi, and Halsey.
Legends Never Die , a posthumous album, stands as a testament to Juice WRLD's remarkable talent for blending emotional vulnerability with irresistibly catchy hooks. The album presents an even more intense perspective on Juice's familiar themes of despair, loneliness, and substance abuse, given its somber posthumous context. Tracks like "Conversations," "Tell Me U Love Me," and "Life's a Mess" are prime examples of his unique ability to transform inner turmoil into captivating musical experiences. With a stronger sense of cohesion compared to his previous works, Legends Never Die paints a vivid picture of an artist lost in his prime, making it a fitting tribute to the late rapper's undeniable impact on the hip hop landscape. Not only is it Juice WRLD's best album, it's also his most iconic.