Atlanta, Georgia – a cultural hotbed for hip-hop and the birthplace of some of the most influential acts in the rap game. One such artist who has risen from the streets of southwestern Atlanta's Oakland City neighborhood is none other than Dominique Jones, better known as Lil Baby.
Born into a single-parent household, Lil Baby's childhood was marked by the absence of his father and the struggle to survive. He dropped out of Booker T. Washington High School in ninth grade, committing himself to the life of drug dealing, a decision that saw him face multiple arrests and a two-year incarceration.
In the midst of this tumultuous journey, music emerged as an unexpected beacon of change. Regularly frequenting the studio of Atlanta-based Quality Control Records, Lil Baby was initially known as a drug dealer. However, label founder Kevin "Coach K" Lee saw an untapped potential in him. He encouraged Lil Baby to channel his life experiences into the realm of rap, recognizing his respect around the city and his unique 'lingo.'
Under the mentorship of fellow rappers Young Thug and Gunna, the Atlanta rapper transformed his life, turning his narrative of hardship into a soundtrack for resilience. His debut mixtape, Perfect Timing , was released in April 2017, just months after his release from prison. He went on to release three more mixtapes within a span of six months, with his hit single "Freestyle" from his fourth mixtape Too Hard earning a gold certification by the RIAA. From there, Lil Baby rode the momentum to become one of the kings of contemporary Atlanta rap .
From his debut album, Harder Than Ever , to his monster sophomore My Turn to his collaboration project with Lil Durk, we rank every Lil Baby album, from worst to best.
The Voice of the Heroes (with Lil Durk)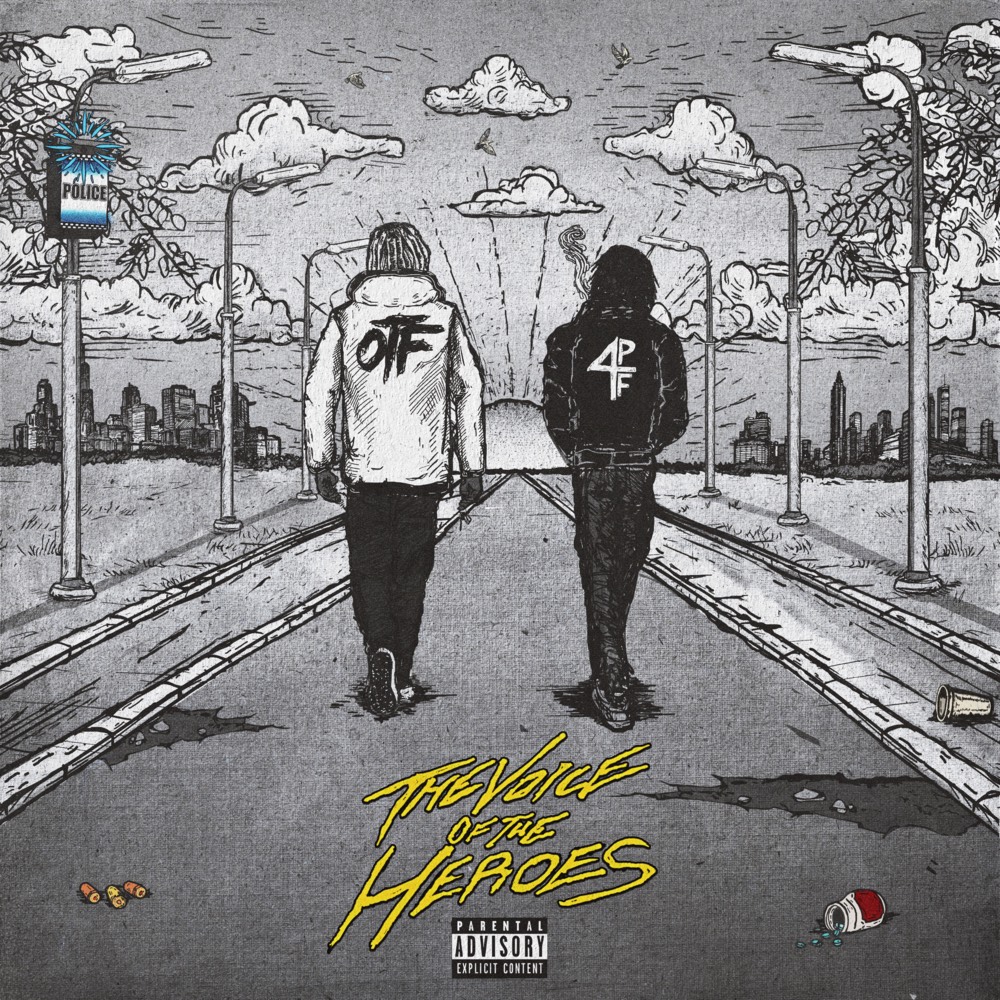 Released: June 4, 2021
Label: 4PF, Quality Control, Only the Family, Alamo, Geffen, Motown
Singles: "Voice of the Heroes"
Features: Travis Scott, Meek Mill, Young Thug, and Rod Wave.
Stepping away from their individual chart successes of 2020, Lil Durk and Lil Baby joined forces to deliver the 18-track powerhouse, The Voice of the Heroes . The duo's electric chemistry underpins the project, from the intricate, rapid-fire bars on "2040" to the gripping narrative of "Make It Out." The album's production spectrum is diverse, juxtaposing heavy, daunting drill beats with mellower, emotive tracks like "Rich Off Pain," with its poignant hook delivered by Rod Wave. Although the album could benefit from a trim here and there, its shortcomings are overshadowed by Durk and Baby's dynamic synergy and unique style. Notable features include Meek Mill, Young Thug, and Travis Scott on "Hats Off," which stands out for its unconventional composition and catchy rhythm.
Drip Harder (with Gunna)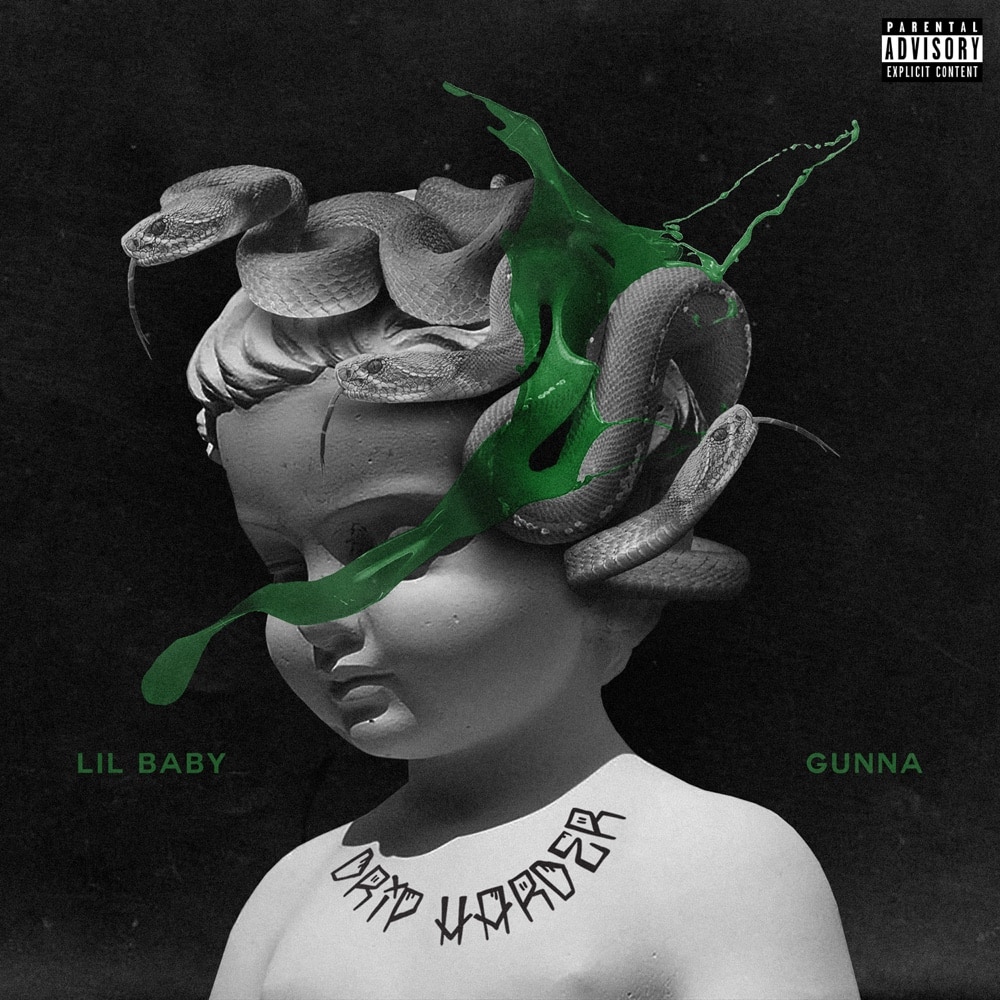 Released: October 5, 2018
Label: YSL, Quality Control, Motown, Capitol
Singles: "Drip Too Hard", "Close Friends"
Features: Lil Durk, Nav, Young Thug, and Drake.
Drip Harder , the joint venture of Lil Baby and Gunna, is a flamboyant ode to Atlanta's rap legacy and a brazen signal to the rest of the rap game of what's up next. The two rappers embody the spirit of their city, delivering melodic flows and infectious hooks that ride effortlessly over trap-infused beats. The mixtape is a showcase of Baby and Gunna's undeniable chemistry, where they compete with each other to out-flex and outshine. From their signature drip to their dynamic wordplay, they leave no doubt that they're poised for superstardom. While some tracks shine brighter than others — "Drip Too Hard" is a transcendent hit single — Drip Harder helped solidify Baby and Gunna's place in the contemporary Atlanta's rap game.
It's Only Me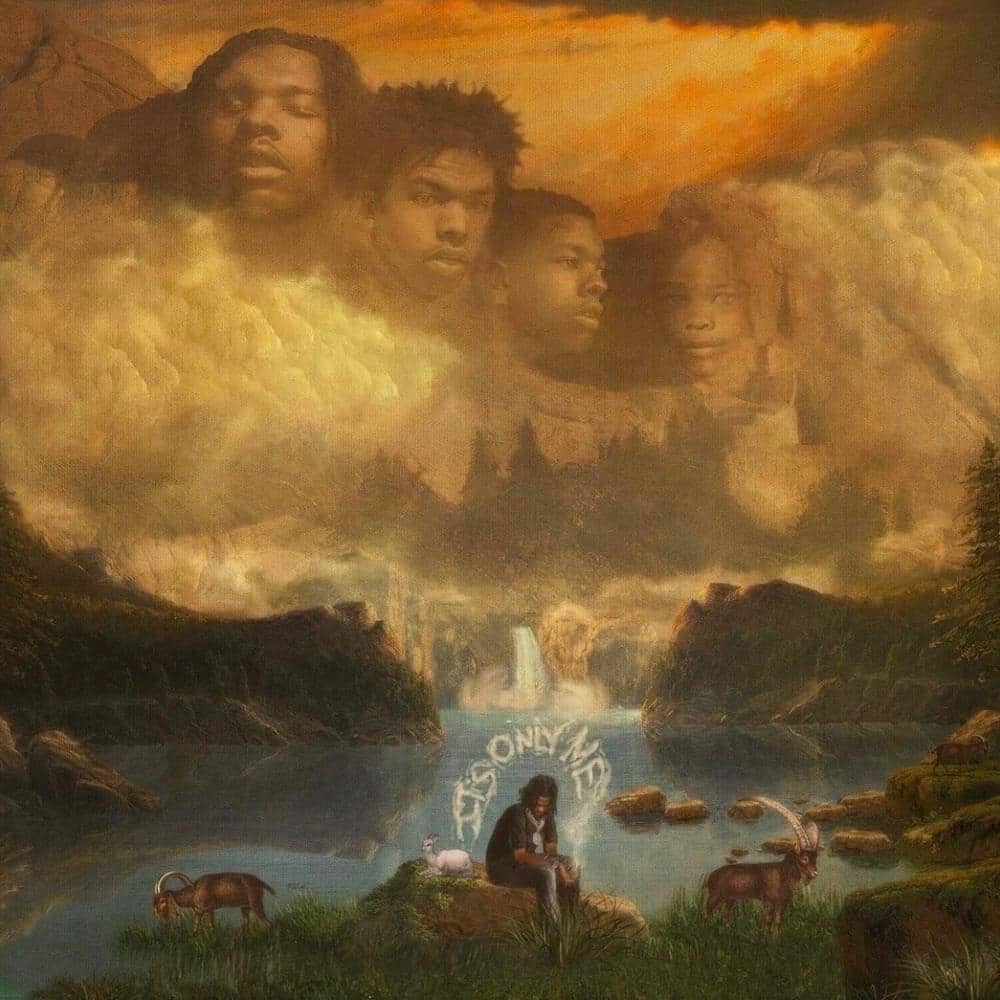 Released: October 14, 2022
Label: 4PF, Wolfpack, Quality Control, Motown
Singles: "In a Minute", "Heyy"
Features: Nardo Wick, Young Thug, Fridayy, Future, Rylo Rodriguez, Jeremih, EST Gee, and Pooh Shiesty.
Since rocketing up to the top of the rap game in 2020 and transforming into one of Atlanta's crown jewels, Lil Baby has consistently ruled the charts with his blend of raw, melodic vocal delivery and radio-ready trap beats. His third studio album, It's Only Me , follows suit. It is a showcase of bass-heavy mid-tempo trap tunes with a few standout tracks like the tense "Shiest Talk" with Pooh Shiesty, the bleak "In a Minute," and the innovative "Pop Out" featuring Nardo Wick. While Lil Baby maintains his trap roots, there are a few instances of R&B flirtation, like the love-struck "Forever" featuring Fridayy and the somber "Stop Playin" with Jeremih. However, despite moments of brilliance, the album suffers from monotonous production and repetitive flows which could leave the listener longing for more variety and lyrical depth. After the first listen, you can't help but think "is this all Lil Baby has left to offer?"
Harder Than Ever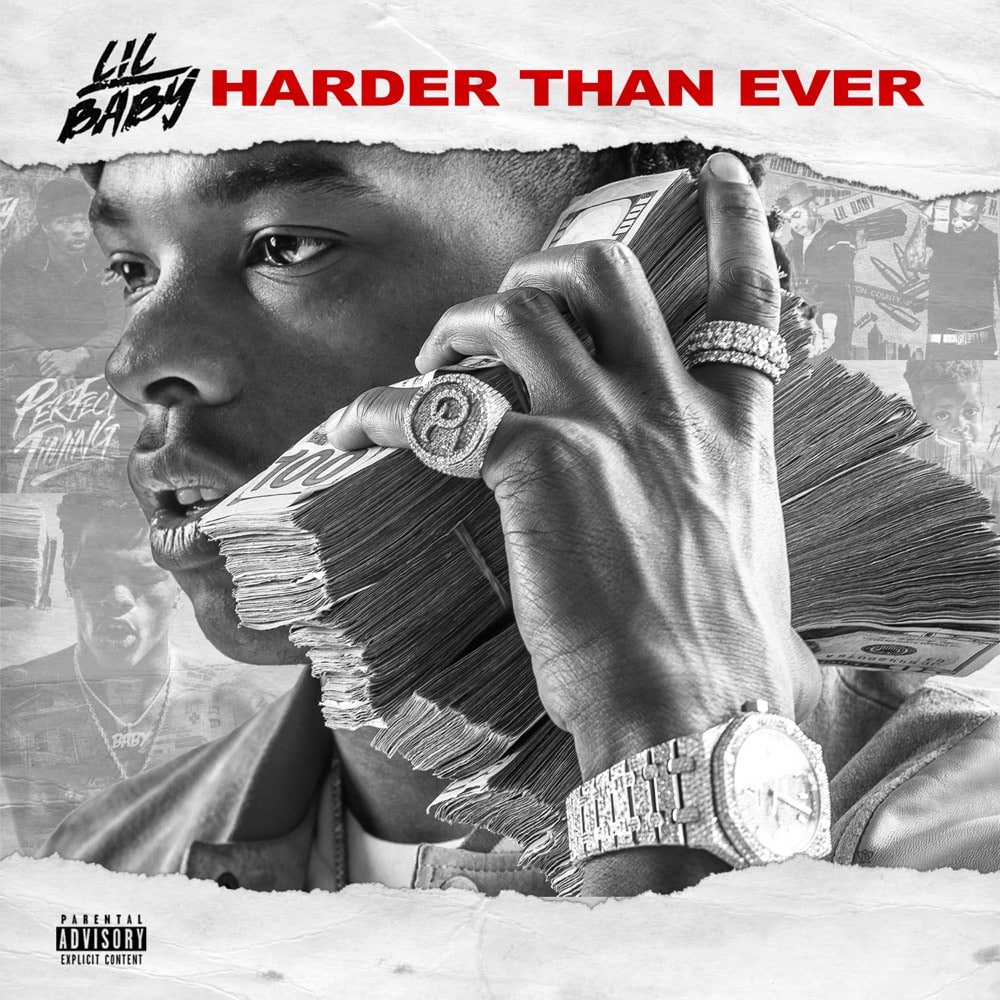 Released: May 18, 2018
Label: 4PF, Wolfpack, Quality Control, Motown, Capitol
Singles: "Southside", "Yes Indeed"
Features: Starlito, Drake, Moneybagg Yo, Gunna, Young Thug, Offset, Lil Uzi Vert, and Hoodrich Pablo Juan.
Harder Than Ever catapulted Lil Baby into the Atlanta rap scene, only a little over a year after his purported debut on a microphone. Backed by powerhouses like Drake on "Yes Indeed," this debut album is a testament to Lil Baby's rapid development under the Quality Control label. The album thrives on its simplicity and Lil Baby's effortless delivery. His flow seamlessly integrates with the melodies, with tracks like "Life Goes On" standing out. Stellar features from Lil Uzi Vert and Gunna further enrich the project, with the duo riding the beats perfectly. The production, especially on tracks like "Exotic," provides a fitting backdrop for Lil Baby's delivery. While his lyrical dexterity is still under development, the features and melodies compensate, making Harder Than Ever a solid entry into the rap game.
My Turn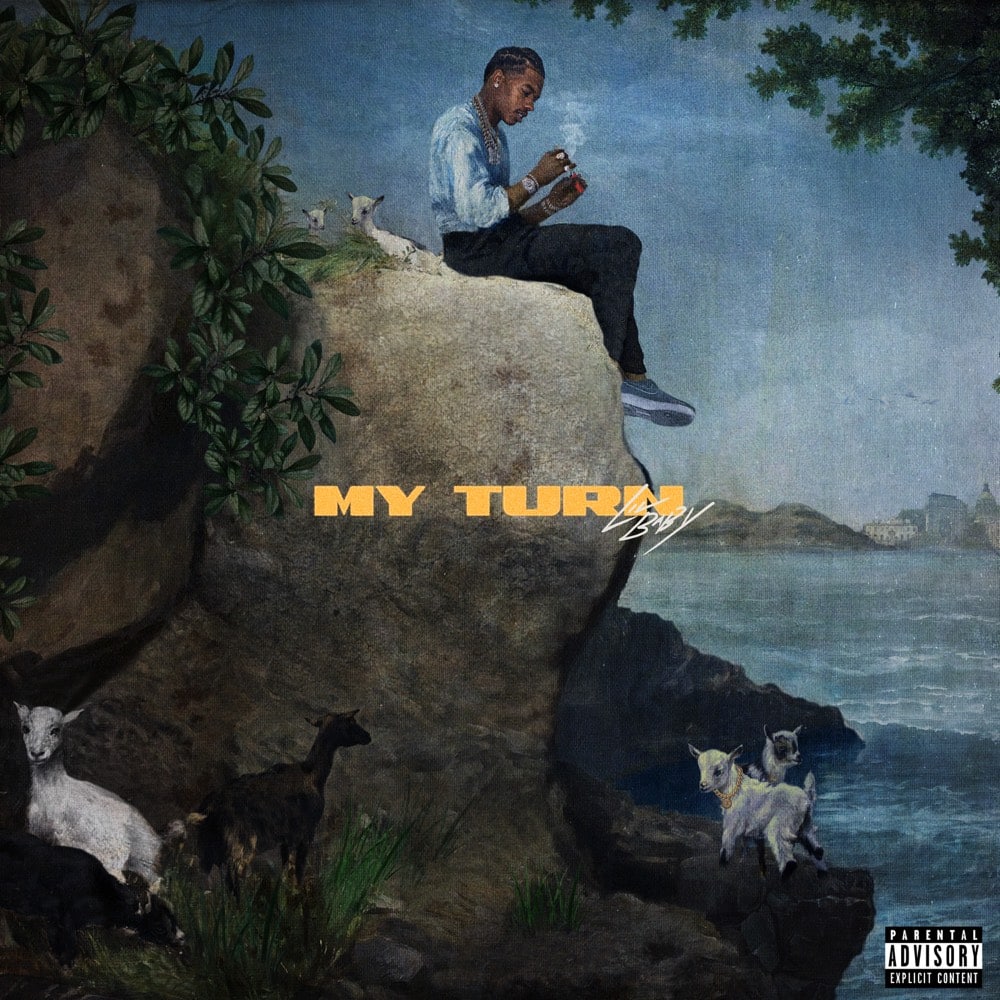 Released: February 28, 2020
Label: 4PF, Wolfpack, Quality Control, Motown
Singles: "Woah", "Sum 2 Prove", "Emotionally Scarred", "All In", "The Bigger Picture"
Features: Gunna, 42 Dugg, Future, Lil Uzi Vert, Lil Wayne, Moneybagg Yo, Young Thug, and Rylo Rodriguez.
The turning point in Lil Baby's career came with his second studio album, My Turn . Here, he solidified his dynamic, melodic rap style that first emerged on his collaborative mixtape with Gunna, Drip Harder. Backed by polished production, Lil Baby's energetic flow and infectious hooks make every track stand out. "Woah" and "Live Out My Closet" are stellar examples of this, the latter featuring an exhilarating back-and-forth with Future. High-profile features from artists like Lil Wayne, Lil Uzi Vert, and Young Thug elevate the project, but it's Lil Baby's solo work that shines the brightest. Tracks like "Sum 2 Prove" and "Emotionally Scarred" demonstrate Lil Baby's overflowing creativity, and despite the album's extensive run-time, there's never a dull moment. By striking a balance between artistic innovation and commercial appeal, My Turn secures its place as Lil Baby's best and biggest work to date.