From sonic boundary-pushing to genre-blending collaborations, Missy Elliott has remained a consistent force of nature in the ever-evolving landscape of hip hop. Over the course of her illustrious career, the Virginia-born rapper-producer has crafted a catalogue that has consistently challenged the norms of rap music and cemented her as one of the greatest female rappers of all time.
Missy's journey started in the '90s with the fusion of R&B and hip-hop on Supa Dupa Fly, where tracks like "The Rain (Supa Dupa Fly)" and "Sock It 2 Me" heralded the arrival of a unique voice in hip hop, supported by Timbaland's out-of-this-world production. The self-assured opulence of her 1999 offering, Da Real World, dared to challenge norms and carve its own path in the culture, unveiling layers of vulnerability and fierceness beneath the kinetic beats.
By 2001, Missy was striding confidently into her multiple personas, presenting Miss E…So Addictive – an audacious buffet of sounds that showcased her versatility and prowess in both the rap and R&B spheres. Her momentum continued with Under Construction, where tracks like "Work It" and "Gossip Folks" transformed her into one of hip hop's biggest hitmakers and a major voice of the 2000s.
Transitioning into the mid-2000s, the kinetic energy of This Is Not a Test! and the auditory smorgasbord that is The Cookbook, underscored her relentless innovation. These works offer a delectable mix of dance anthems, introspective tracks, and genre-blending experiments that continue to push the boundaries of what hip hop can be.
So let's get into it. From her game-changing 1997 debut, Supa Dupa Fly, to her last album, 2005's The Cookbook, we rank every Missy Elliott album, from worst to best.
This Is Not a Test!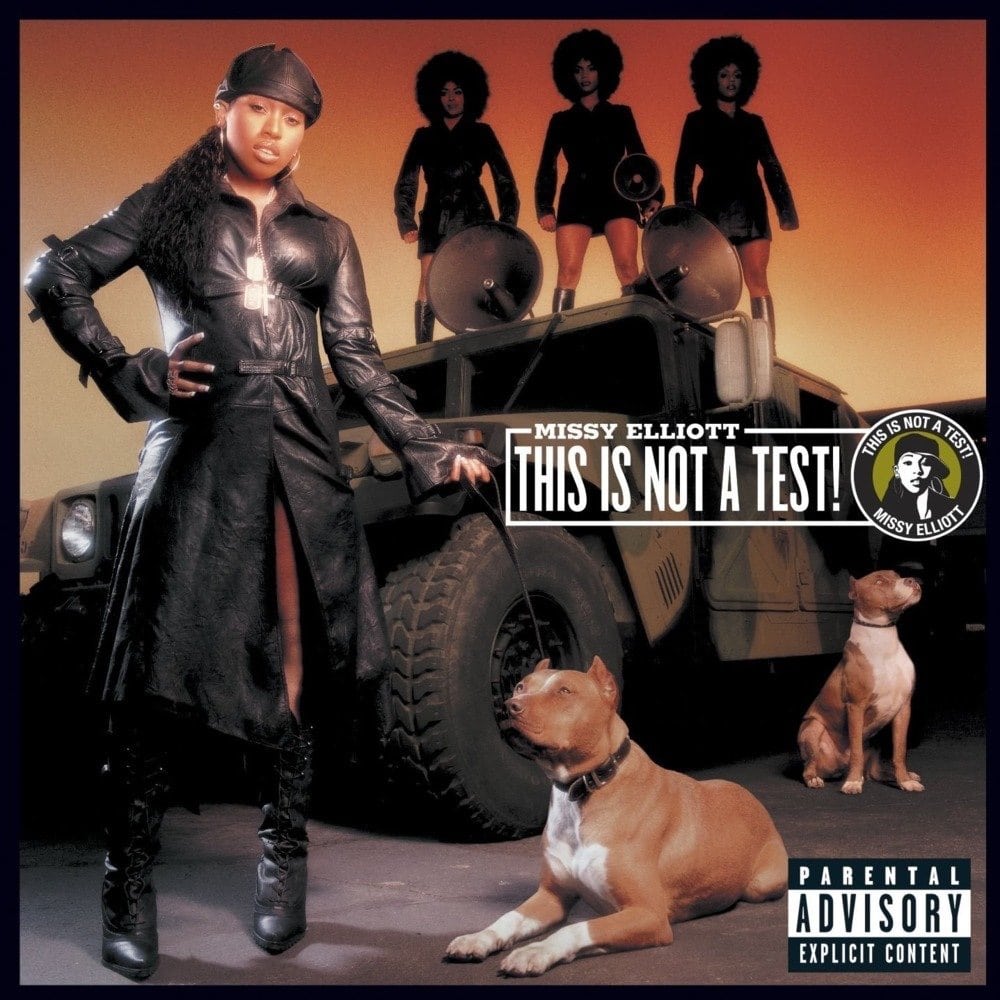 Released: November 25, 2003
Label: The Goldmind, Elektra
Singles: "Pass That Dutch", "I'm Really Hot"
Features: Mary J. Blige, Jay-Z, Elephant Man, Fabolous, R. Kelly, Monica, Beenie Man, Nelly, The Clark Sisters
It's impossible to overlook the kinetic energy that Missy Elliott and Timbaland bring to the table on This Is Not a Test!. Yet, the album teeters on the brink of repetition, recycling previously successful formulas to an extent. Standout tracks like "I'm Really Hot" and "Pump It Up" featuring Nelly salvage some of its luster, but the album gets mired in some mediocre features, notably Jay-Z's underwhelming effort on "Wake Up". It's a solid Missy record with its own hits but falls short in its potential to push the envelope in comparison to her earlier offerings.
Da Real World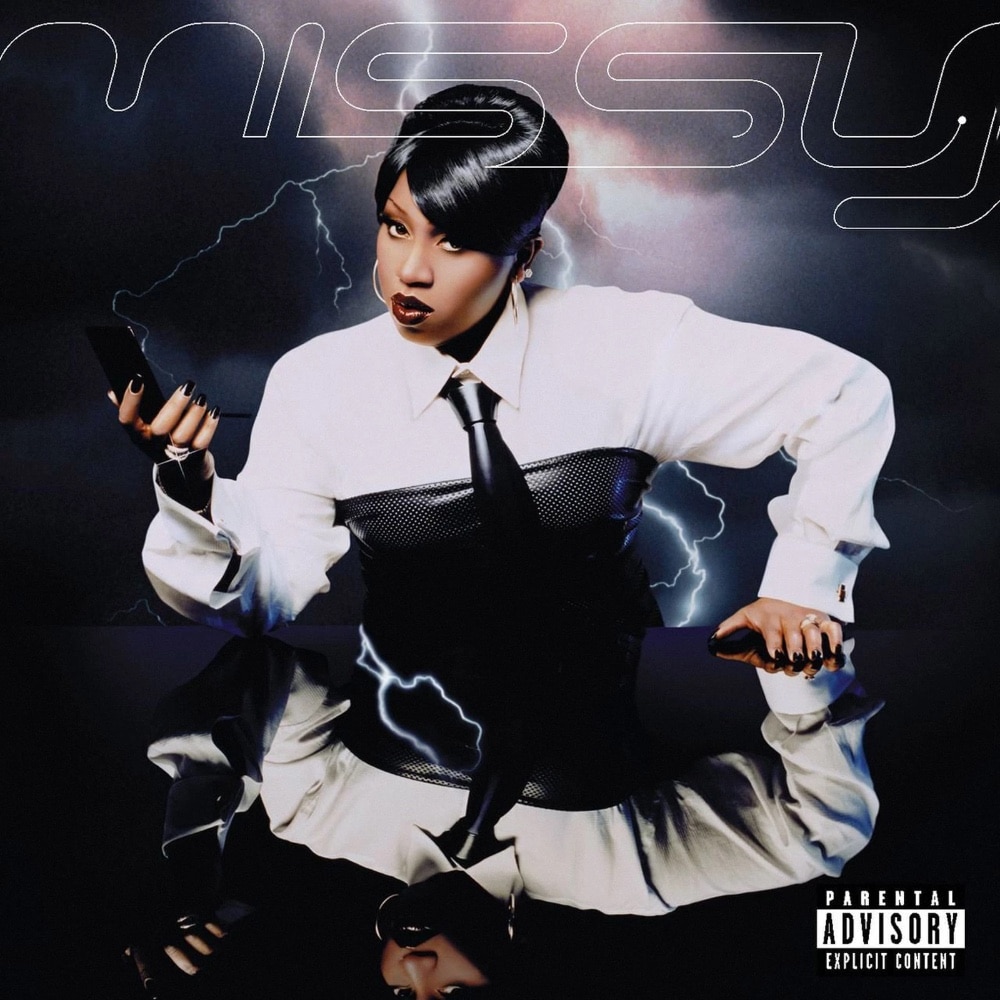 Released: June 22, 1999
Label: The Goldmind, Elektra
Singles: "She's a Bitch", "All n My Grill", "Hot Boyz (Remix)"
Features: B.G., Juvenile, Lil' Mo, Nicole, Beyoncé, Eve, Eminem, Lady Saw, Da Brat, Aaliyah, Big Boi of Outkast, Lil' Kim, MC Solaar, and Redman.
Stripping back the ebullient energy of Supa Dupa Fly, Missy plunges us into an introspective journey on Da Real World. She swaps the signature bounciness for an eerie minimalistic production, while peeling back layers of vulnerability and fierceness. The rawness in tracks like "All N My Grill" and "We Did It" reveals a deeper insight into the female experience, while "Beat Biters" serves as a direct clap-back to imitators. Da Real World might not immediately pull you in, but its audacity in challenging norms and sounds pays off, etching an indelible mark in the rap game.
Under Construction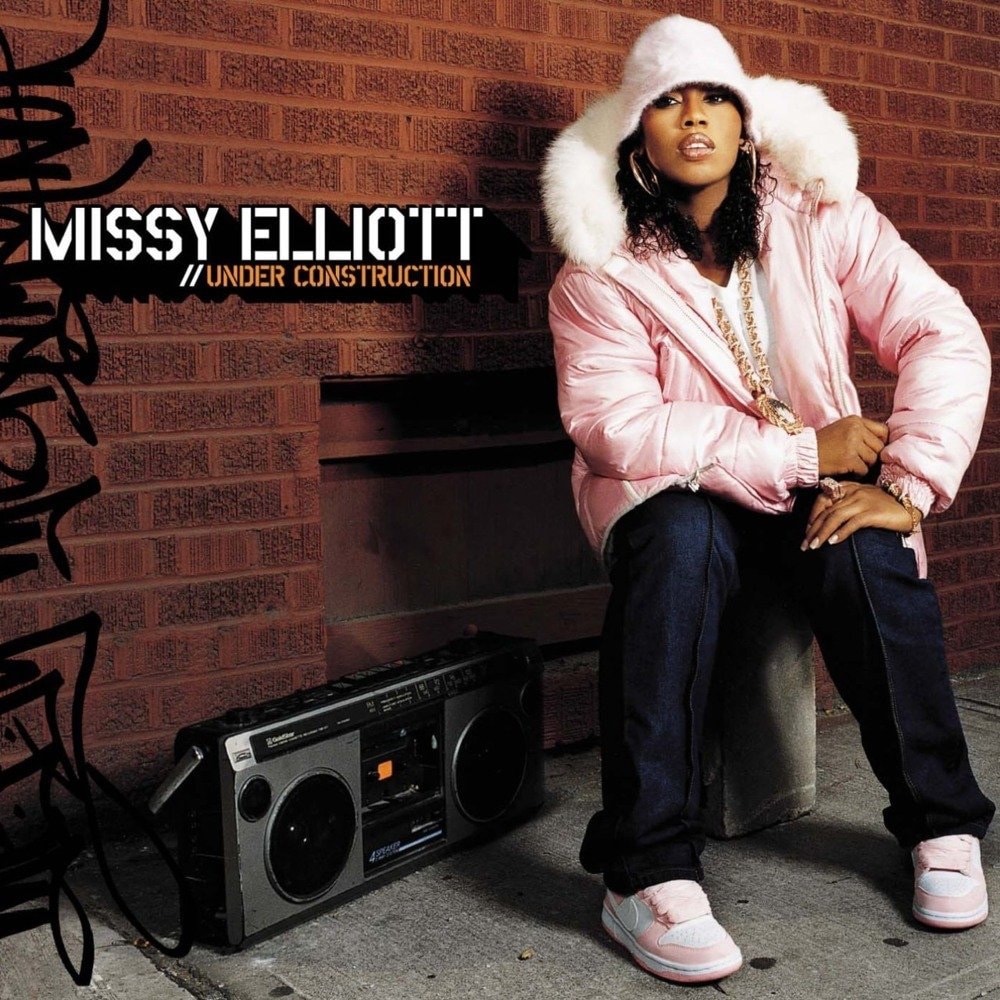 Released: November 12, 2002
Label: The Goldmind, Elektra
Singles: "Work It", "Gossip Folks", "Back in the Day"
Features: Method Man, Ludacris, Jay-Z, Ms. Jade, Beyoncé, TLC
Under Construction captures Missy Elliott in her full stride, wielding her unique flow with an unyielding authority. She elevates the discourse in hip hop by focusing on the feminine perspective, subverting conventional norms with tracks like "Work It" and "Pussycat". The album sees Missy at her experimental best, with an unforgettable duet with Beyoncé, "Nothing Out There for Me", and an old-school tribute with Jay-Z, "Back in the Day". The emotional climax is "Can You Hear Me", a tribute to the late Aaliyah and Lisa "Left Eye" Lopes, proving that hip-hop can be potent when artists focus on the music and not the violence.
The Cookbook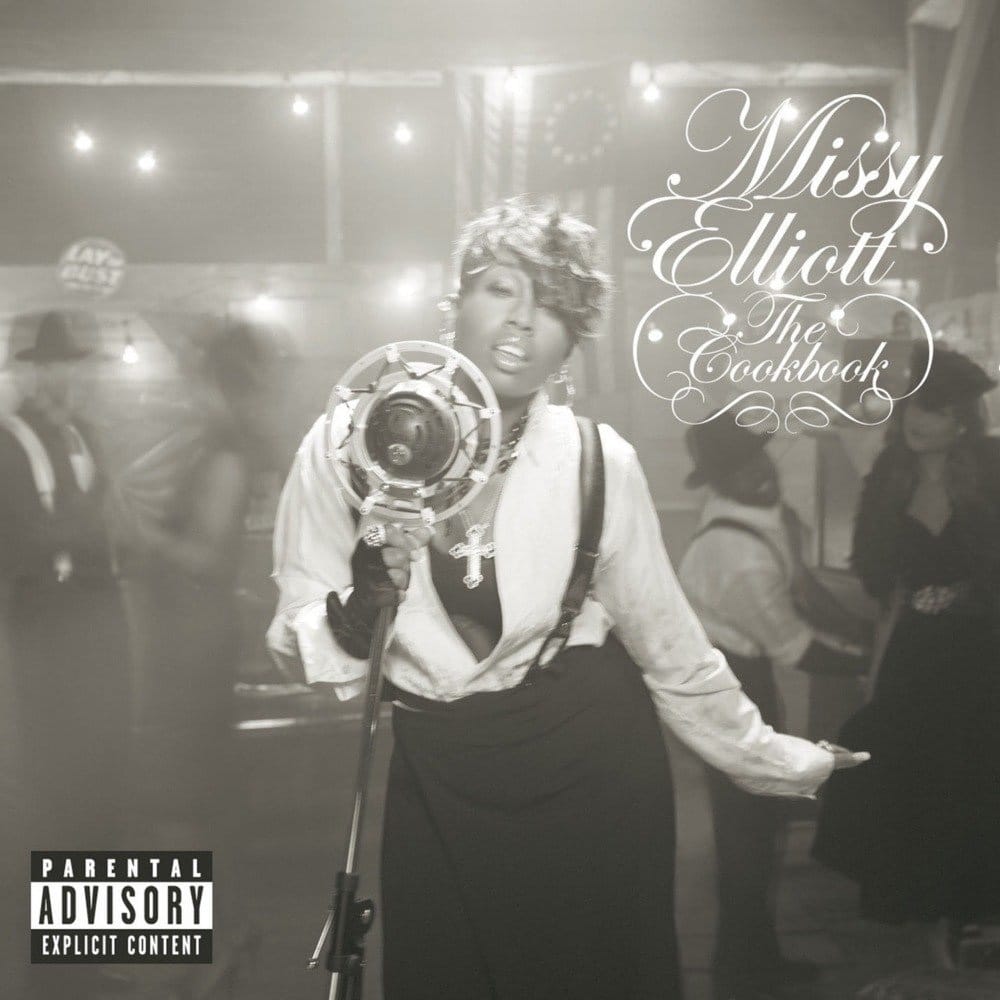 Released: July 5, 2005
Label: The Goldmind, Atlantic
Singles: "Lose Control", "Teary Eyed", "We Run This"
Features: Mike Jones, Slick Rick, Ciara, Fatman Scoop, Mary J. Blige, Grand Puba, Fantasia, Vybz Cartel, M.I.A.
The musical smorgasbord that is The Cookbook presents Missy Elliott the lyricist and songwriter in full form. She ignites the dance floor with throwback anthems like "Lose Control" and "We Run This", while also serving up introspective tracks such as "My Struggles". Not all the offerings hit the mark – "Click Clack" and "On & On" are prime examples. Yet the relaxed approach Missy adopts throughout the album makes even these missteps palatable. The standout track "My Struggles" perfectly blends Missy's verses with Mary J. Blige's vocals, and the final offering, "Bad Man", showcases her knack for genre-blending with its dancehall vibes.
Miss E… So Addictive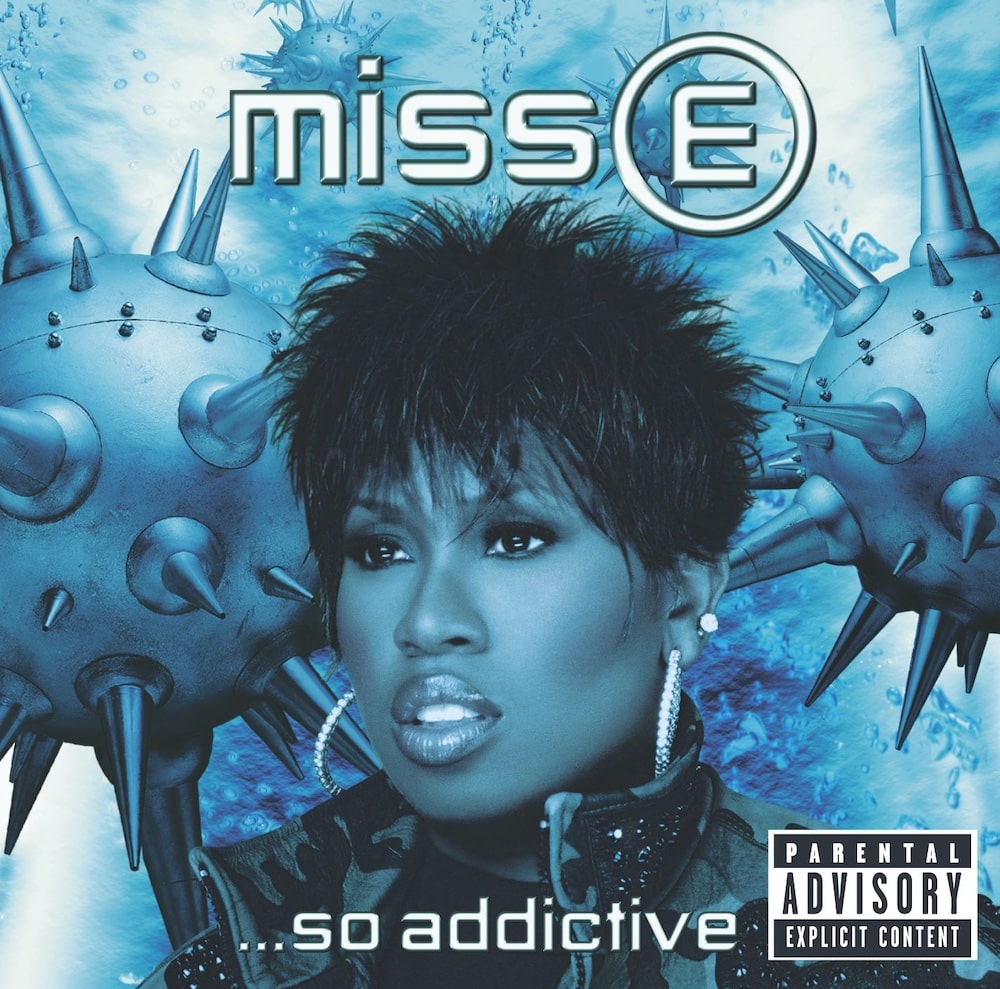 Released: May 15, 2001
Label: The Goldmind, Elektra
Singles: "Get Ur Freak On", "Lick Shots", "One Minute Man", "Take Away", "4 My People"
Features: Charlene "Tweet" Keys, Method Man, Redman, Ludacris, Timbaland, Ginuwine, Eve, Busta Rhymes, Da Brat, Jade, Lil Mo, Jay-Z
Confidently striding into her multiple personas, Missy Elliott's 2001 album, Miss E…So Addictive is an audacious buffet of sounds that underlines her unapologetic versatility. The album is a whirlwind of sharp, sexed-up rhymes, dance club anthems, and heartrending ballads, proving Missy as a formidable force in both rap and R&B spheres. The inimitable blend of raw beats from Timbaland and Missy's superior songwriting chops ensured a cohesive listen despite its diverse soundscape. From the braggadocious cuts like "Dog in Heat" and "One Minute Man," to dance hits like "Get Ur Freak On," Missy straddles the divide between hip-hop and dance culture with remarkable fluidity. Miss E… So Addictive is a testament to Missy's multidimensional genius and remains an irrefutable landmark in her career.
Supa Dupa Fly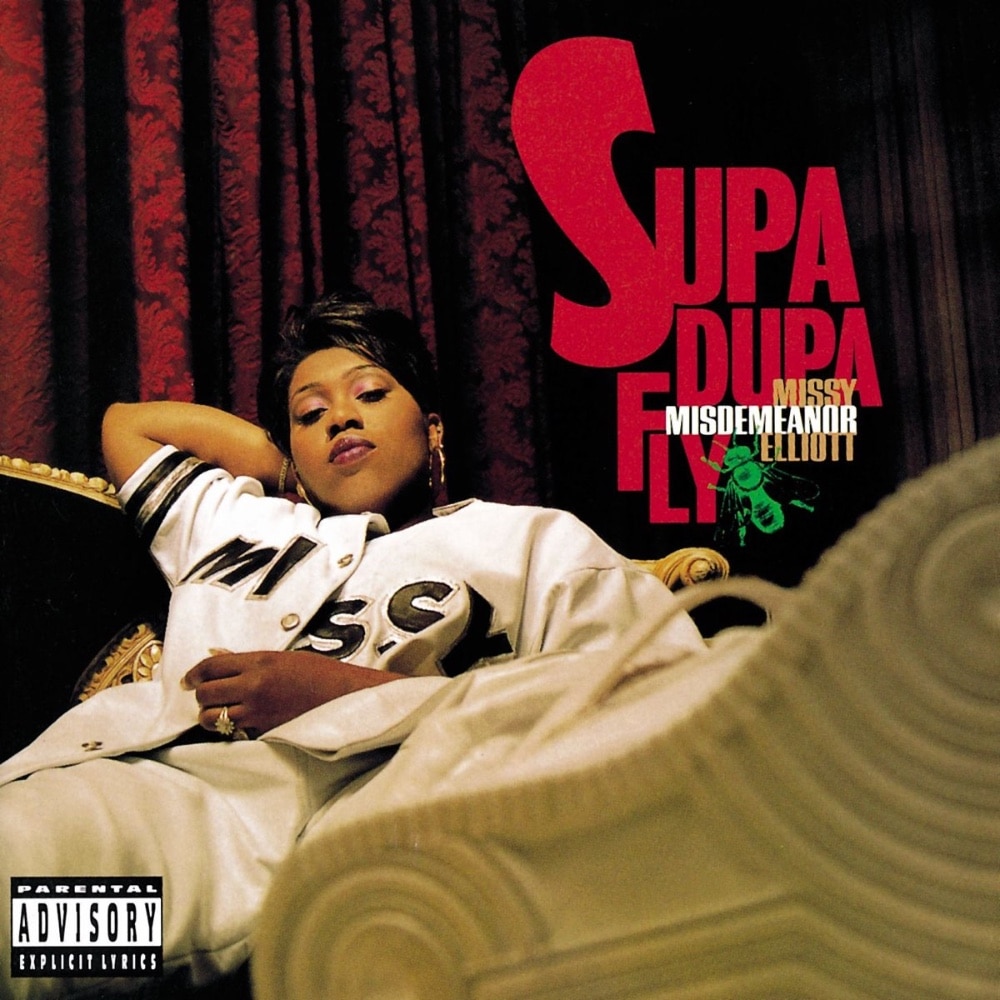 Released: July 15, 1997
Label: The Goldmind, Elektra
Singles: "The Rain (Supa Dupa Fly)", "Sock It 2 Me", "Beep Me 911", "Hit Em wit da Hee"
Features: Busta Rhymes, Ginuwine, 702, Magoo, Da Brat, Lil' Kim, and Aaliyah.
Debuting in the turbulent late '90s hip hop landscape, Missy Elliott's debut Supa Dupa Fly was a beacon of defiant joy and futuristic creativity. Rising from the gritty narratives of gangsta rap, the album offered a vibrant diversion, laced with the opulence of new wealth and the ecstasy of self-expression. As Missy's rap debut, the album bridges the genres of R&B and hip-hop, borrowing the swagger of New Jack Swing and fueling it with Timbaland's innovative beat wizardry. Missy's lyrical brilliance shines through the album, embracing themes of sexual autonomy and self-empowerment, a bold departure from the norms of the time. From the anthemic "The Rain (Supa Dupa Fly)" to the tender "Best Friends," the album pulsates with an unabashed celebration of Black coolness and Afrofuturism. Today, Supa Dupa Fly stands not only as Missy's breakout release but also as the rapper-producer's best album to date.