In the ever-evolving realm of hip-hop, Travis Scott has carved a niche for himself, morphing from a behind-the-scenes producer to a full-fledged superstar, one of the hottest rappers in the game today. With a discography that's both distinct and expansive, his albums have pushed boundaries, challenging rap fans while remaining firmly anchored in the hip hop ethos.
Starting with his first mixtape, Owl Pharaoh, listeners were treated to a high-octane, trippy ambiance that signaled Travis' arrival on the scene. Subsequent releases such as Birds in the Trap Sing McKnight and Rodeo showcased an evolution, flaunting more hypnotic beats, big-name collaborations, and a deft blend of avant-garde aesthetics and pop culture awareness. Days Before Rodeo followed suit, demonstrating a fresh take on the trap hop sound, laden with addictive beats and dark narratives.
Yet, amidst the vibrant display of stylistic range and thematic diversity, it's the rapper's third studio album, Astroworld, that has become his most iconic release. A record that echoes the sprawling spectacle of a theme park, teeming with a host of featured artists, a carousel of beats, and Travis' signature graphic detailing of his lifestyle. While other albums may enjoy more recognition, none encapsulates the Houston rapper-producer's evolution as an artist as well as his superstar attributes as this one does.
So let's get into it. From his debut solo mixtape, Owl Pharaoh, to his latest release, 2023's masterpiece Utopia we rank every Travis Scott album, from worst to best.
Huncho Jack, Jack Huncho (with Quavo as Huncho Jack)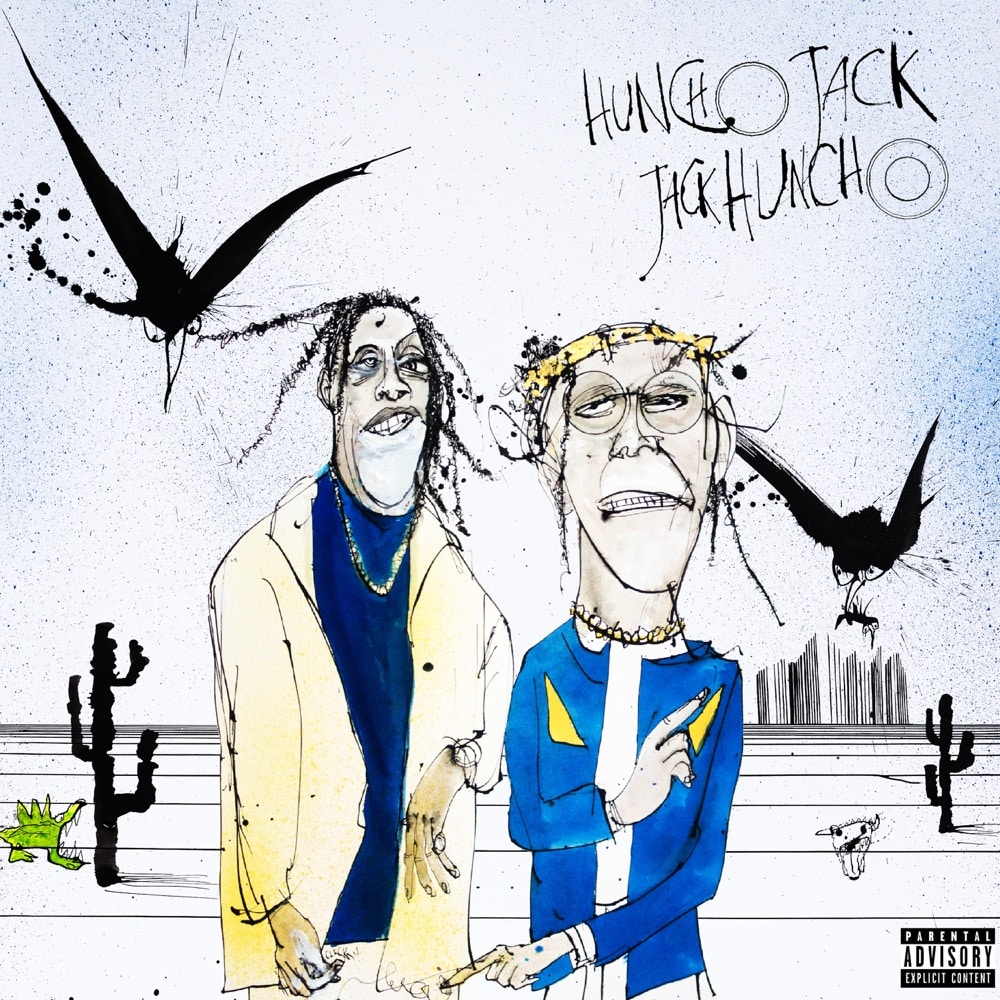 Released: December 21, 2017
Label: Grand Hustle, Epic, Cactus Jack, Quality Control, Capitol, Motown
Singles: N/A
Features: Takeoff and Offset.
Taking the last spot, not for being inherently bad, but for not living up to the potential of its collaborators is Huncho Jack, Jack Huncho. The collaboration between Travis Scott and Quavo was a highly anticipated one — both artists were scorching hot at the time — yet it turned out to be something of a mixed bag. The album shows flashes of brilliance, notably on tracks like "Moon Rock", where the Houston rapper-producer's command over his own sound shines. Still, its glaring inconsistencies, from aimless loops to clunky Auto-Tune and flat lyrical content, do a disservice to the undeniable talents of Travis and Quavo. The problem is not lack of creativity but a dearth of execution and focus. The album often feels like a rough draft, a prelude to a grander, more polished project that never arrives.
JackBoys (with JackBoys)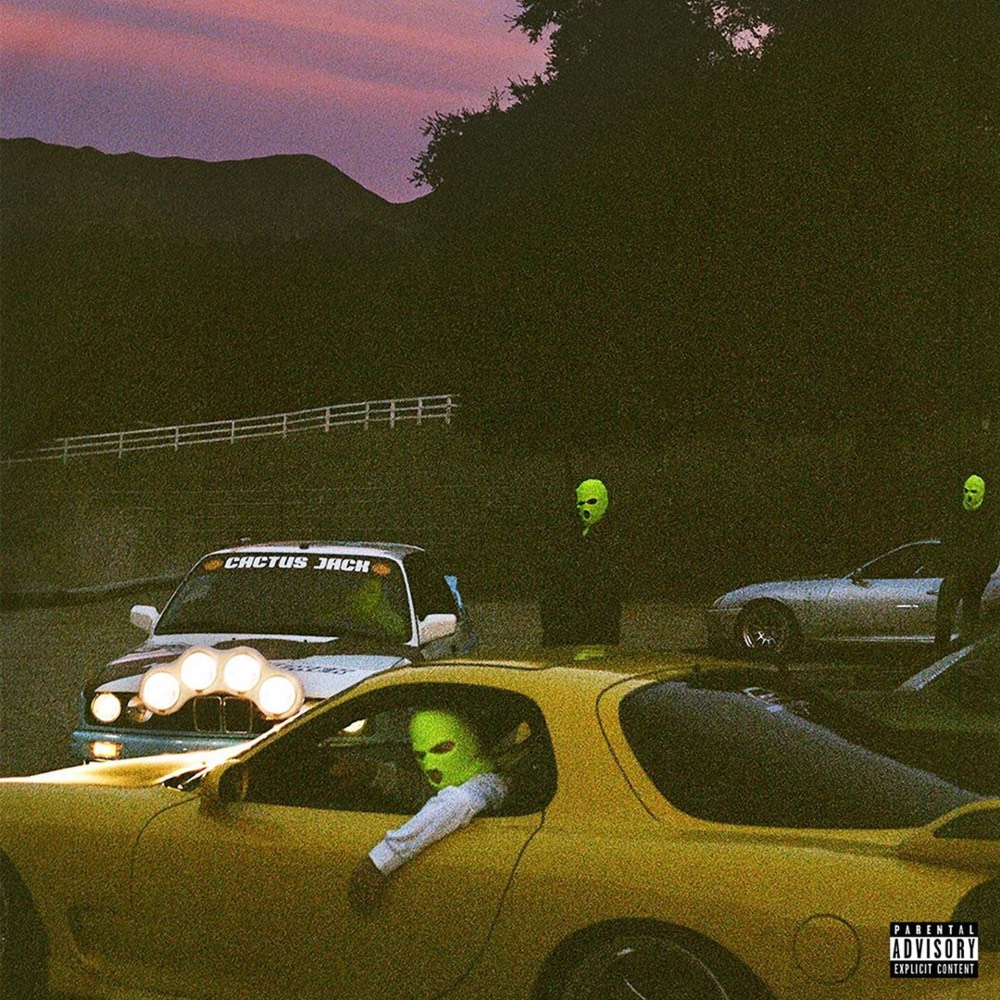 Released: December 27, 2019
Label: Cactus Jack, Epic
Singles: "Had Enough", "Highest in the Room (Remix)", "Out West"
Features: Rosalía, Lil Baby, Sheck Wes, Don Toliver, Quavo, Offset, Young Thug, and Pop Smoke.
Next up, we have the JackBoys compilation, a project that acted as a showcase for Travis Scott's newly minted Cactus Jack label. With a lean runtime of just 21 minutes across seven tracks, the album was more of a curated snapshot than a traditional studio album. Yet, it packs a punch, featuring a vibrant blend of Travis' signature psychedelic trap along with the distinct stylings of artists such as longtime collaborator Young Thug, Rosalía, and Cactus Jack signees like Sheck Wes and Don Toliver. Tracks like the mournful "Had Enough" and the ominous "What to Do?" make a strong case for the fresh talents in Travis' stable. While it does feel a bit fleeting and disjointed due to its brevity, JackBoys represents an exciting prologue to what could be an exciting chapter in the budding mogul's music career. The various creative directions, while cohesive, leave the listener eager for more, a sneak peek into an exciting, burgeoning musical empire.
Owl Pharaoh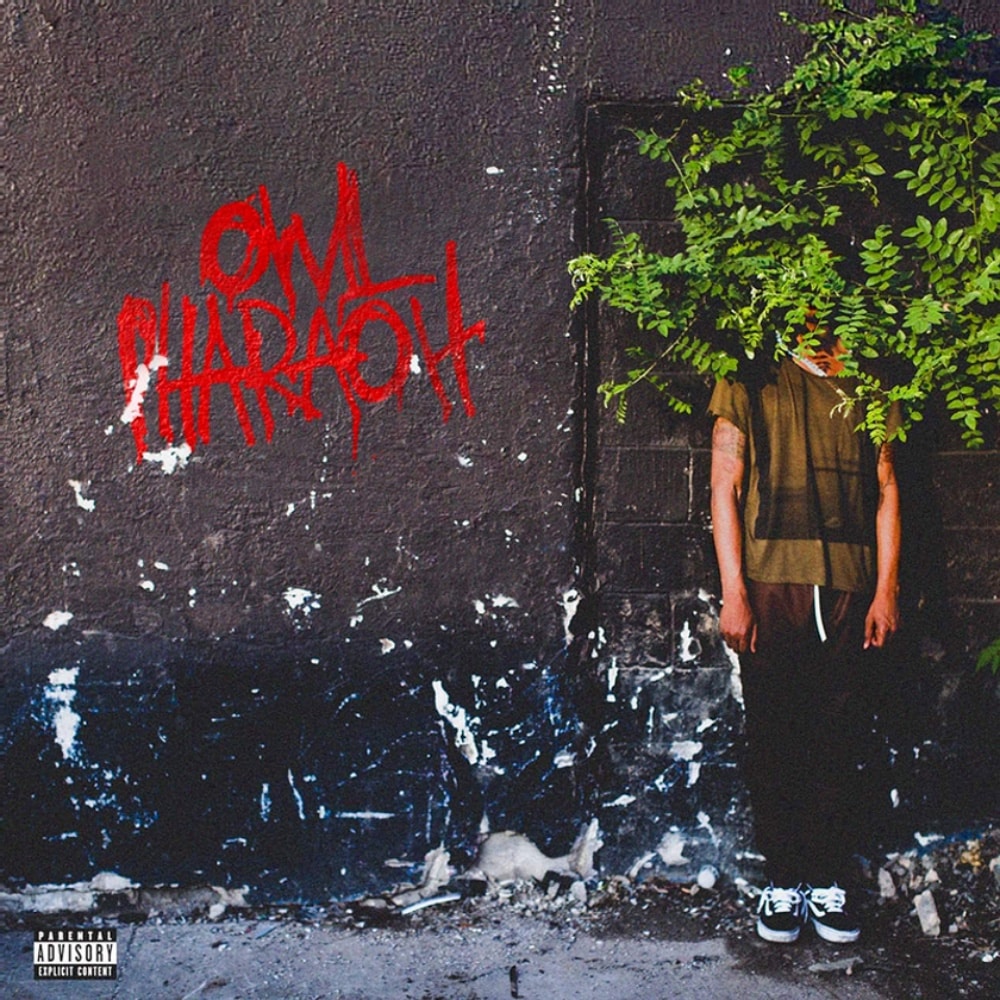 Released: May 21, 2013
Label: Grand Hustle
Singles: "Blocka La Flame", "Quintana", "Upper Echelon"
Features: 2 Chainz, T.I., Wale, Toro y Moi, A$AP Ferg, Theophilus London, Paul Wall, James Fauntleroy and Meek Mill.
The rapper's debut mixtape, Owl Pharaoh, firmly establishes his arrival in the hip hop game. With its dense, futuristic soundscapes, the project is a kaleidoscope of sonic exploration and creativity, with tracks that feel as though they're ripped from a sci-fi film. Travis draws clear influence from mentor Kanye West, channeling the Chicago rapper-producer's grandiosity and innovation while imprinting his unique creative flair. Songs like the piano-driven "Hell of a Night" underscore Travis' capacity to absorb and reinvent familiar motifs, turning them into an entirely different entity, while "Upper Echelon" is the ultimate banger track that we would come to associate so closely with him.
Birds in the Trap Sing McKnight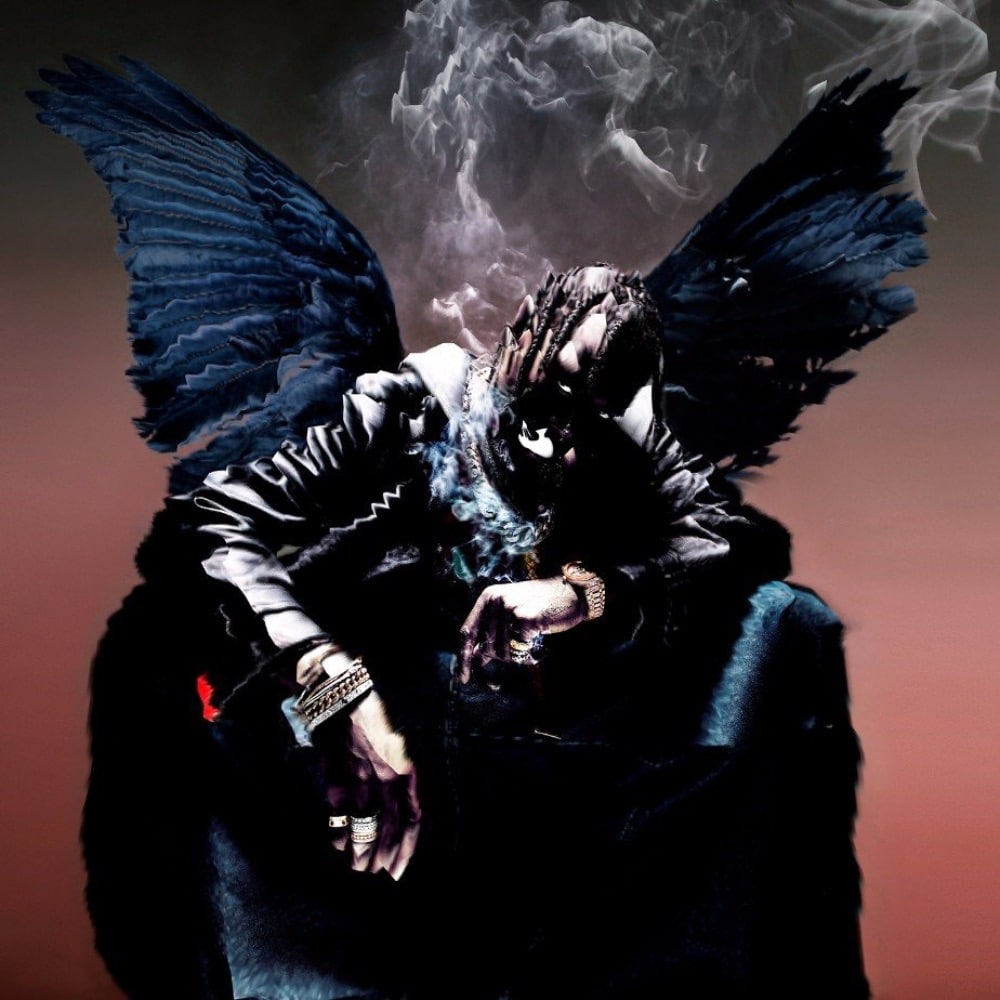 Released: September 2, 2016
Label: Grand Hustle, Epic
Singles: "Wonderful", "Pick Up the Phone", "Goosebumps"
Features: André 3000, Blac Youngsta, Kid Cudi, Nav, 21 Savage, Kendrick Lamar, Bryson Tiller, Young Thug, Quavo, K. Forest, and The Weeknd.
Travis Scott's second studio album, Birds in the Trap Sing McKnight, exhibits a more defined aesthetic than its predecessor. Inspired by Quavo's line in the 2016 hit "Pick Up the Phone," the album is an entrancing, sometimes disorienting, journey into the rapper-producer's world. Despite lacking significant evolution from Rodeo, the album's strength lies in its consistency and the breadth of collaborators Scott brings onboard. André 3000's feature on "The Ends," for instance, is a poignant narration contrasting with Travis' cocky swagger. His signature love for audacious beats, deep basslines, and his penchant for pitch-altered vocals remain omnipresent throughout the album, reinforcing his brand identity. In particular, "Guidance," with its scuttling drums, provides a welcome shake-up. Guest appearances by Kendrick Lamar, Kid Cudi, 21 Savage, and Cassie add depth and variation to Travis' vision. Birds in the Trap Sing McKnight embodies Travis Scott's growth as an artist, refining his sound, and delivering a more polished, cohesive project.
Rodeo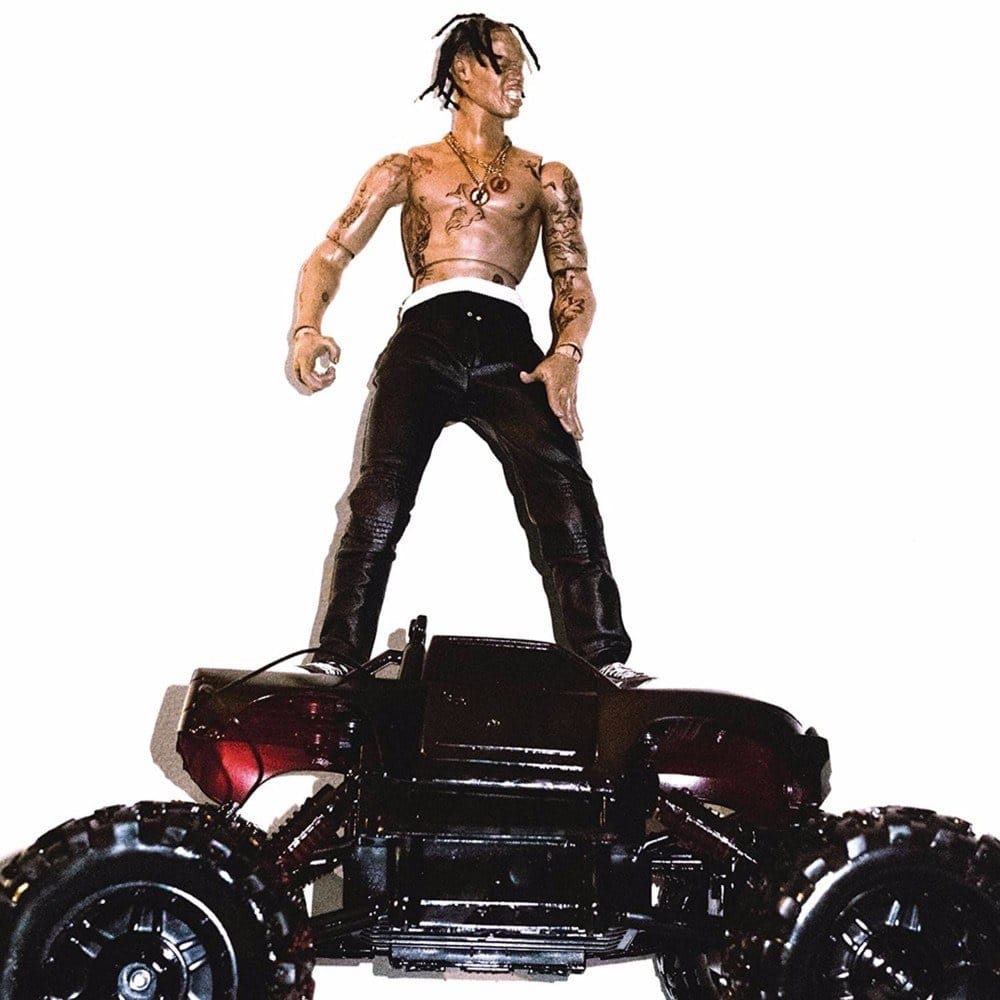 Released: September 4, 2015
Label: Grand Hustle, Epic
Singles: "3500", "Antidote"
Features: Quavo, Future, 2 Chainz, Juicy J, Kacy Hill, The Weeknd, Swae Lee, Chief Keef, Kanye West, Justin Bieber, Young Thug, Toro y Moi and Schoolboy Q.
Rodeo marks a significant stepping stone in Travis Scott's career, blurring the lines between pop and hip hop. Striking a balance between the eccentric artistry of Future and The Weeknd and the broad appeal of Justin Bieber, Travis conjures a fascinating sonic blend. With tracks like "Piss on Your Grave" featuring Kanye West and "3500" with 2 Chainz and Future, the album is filled with lyrics that combine humor with high art, delivered over daring beats that match the audaciousness of boundary-pushing acts like Death Grips. While detractors might argue that the album lacks substance, Travis Scott's striking, almost surreal production proves that he is more than just style. The assortment of featured artists, including Justin Bieber and Young Thug, lends additional intrigue, but it's Travis' vision that ties everything together. From the psychedelic "Maria I'm Drunk" to the trippy "Wasted," Rodeo is an immersive listening experience that paints Travis Scott as a Warhol-like figure in the hip hop scene, thriving on aestheticism and audacity.
Astroworld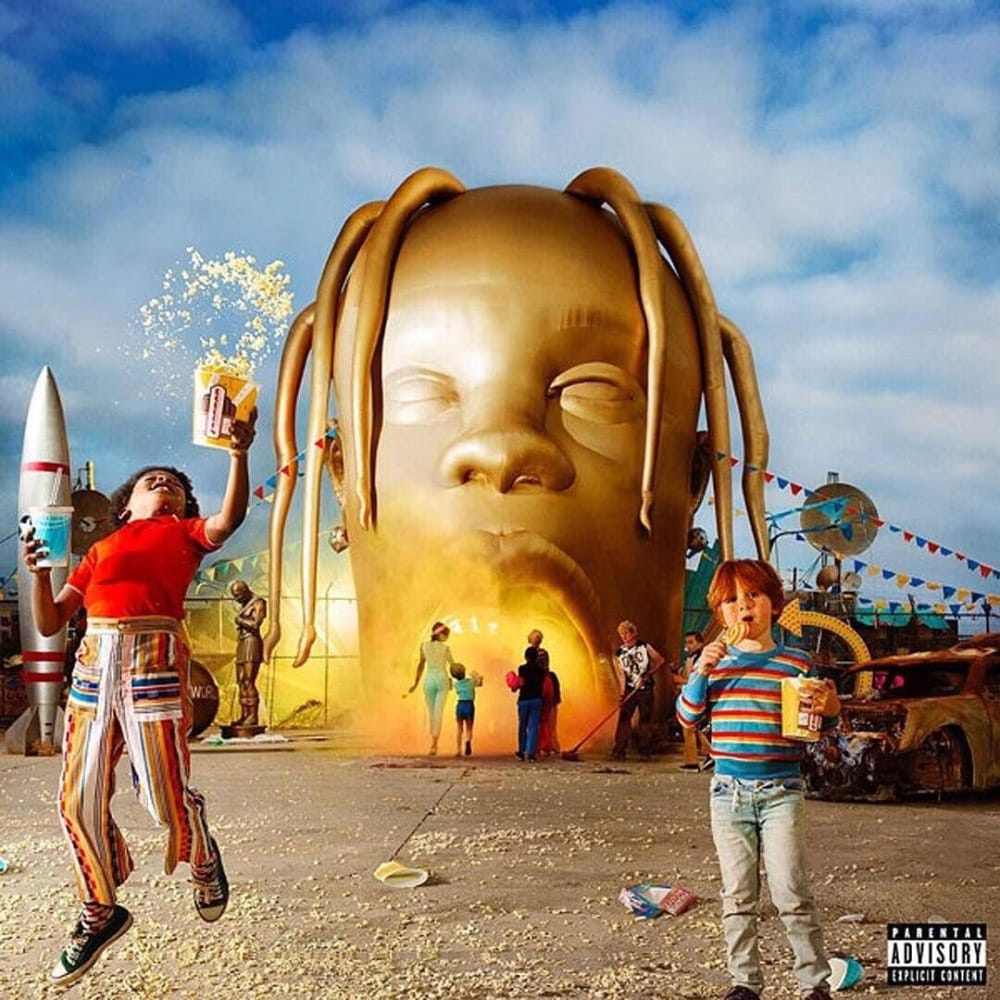 Released: August 3, 2018
Label: Grand Hustle, Epic, Cactus Jack
Singles: "Butterfly Effect", "Sicko Mode", "Yosemite", "Wake Up"
Features: The Weeknd, Kid Cudi, Frank Ocean, Drake, James Blake, Philip Bailey, 21 Savage, Swae Lee, Gunna, Nav, Quavo, Takeoff, Juice Wrld, Sheck Wes, and Don Toliver.
With Astroworld, Travis Scott sees it as his true follow-up to Rodeo. Built around a sprawling theme park concept, the album exhibits an even grander spectacle than its predecessor. The army of producers and featured artists – from expected collaborations with The Weeknd and Frank Ocean to surprising additions like Stevie Wonder and John Mayer – suggests a project of enormous ambition. Yet, it all comes together under the deft hand of Travis and his co-executive producer Mike Dean, who manage to blend the diverse sounds into a coherent and immersive whole. While Travis lyrics continue to be filled with vivid depictions of his hedonistic lifestyle, there's a sense of thrill and excitement running throughout Astroworld. Tracks like "Butterfly Effect," "Sicko Mode," and the homage to Houston legend DJ Screw reflect the album's overarching theme of the rockstar rap life. However, the album also houses some of Travis Scott's most personal tracks, including "Coffee Bean" and "Astrothunder," which reveal a more introspective side to the Houston artist.
Days Before Rodeo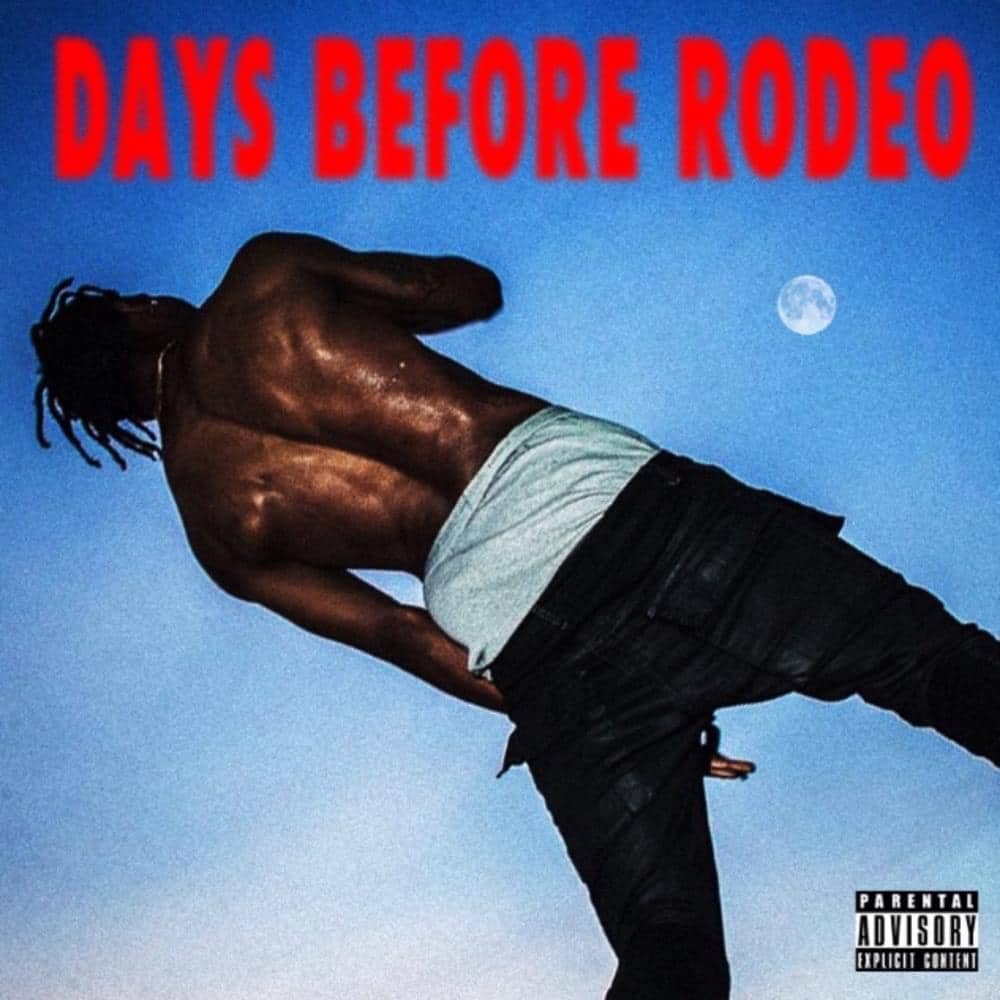 Released: August 18, 2014
Label: Grand Hustle
Singles: "Don't Play", "Mamacita"
Features: Young Thug, Big Sean, The 1975, Rich Homie Quan, Migos, T.I. and Peewee Longway.
While Travis Scott's discography boasts larger and more iconic projects, it is Days Before Rodeo that truly encapsulates his creative prowess at its finest. This mixtape might not have the grandeur of Rodeo or the spectacle of Astroworld, but it arguably does something more essential: it showcases the artist at his most raw and authentic. From the eponymous opener to the hard-hitting bonus track, "Blacc," the album navigates themes of ambition, excess, and struggle in a strikingly intimate and unfiltered way. Every track is a testament to Travis Scott's ability to navigate the spectrum of human experiences, painting pictures of hedonism and despair with equal finesse. Travis' sonic evolution is in full view on Days Before Rodeo. Tracks like "Mamacita," "Quintana Pt. 2," and "Skyfall" epitomize his eclectic sound—a fusion of bass-heavy beats, rhythmic flows, and lyrical narratives steeped in themes of sex, drugs, and money. But it's on tracks like "Backyard" that Scott really comes into his own, opening a window into his personal life and reminding us that beneath the stardom, he's an up-and-coming rapper from Houston with big dreams. The broad array of features, which might initially seem overwhelming, actually becomes one of the album's strengths. But what truly sets Days Before Rodeo apart is its authenticity. It might not have the blockbuster hits of other albums, but it serves as a reflection of Travis Scott's artistic vision unencumbered by mainstream expectations. This mixtape is the rapper-producer stripped down to his essential creative core, raw and unfiltered. It's a testament to his creative process, a peek into his journey before he became the genre-defining artist we know today.
Utopia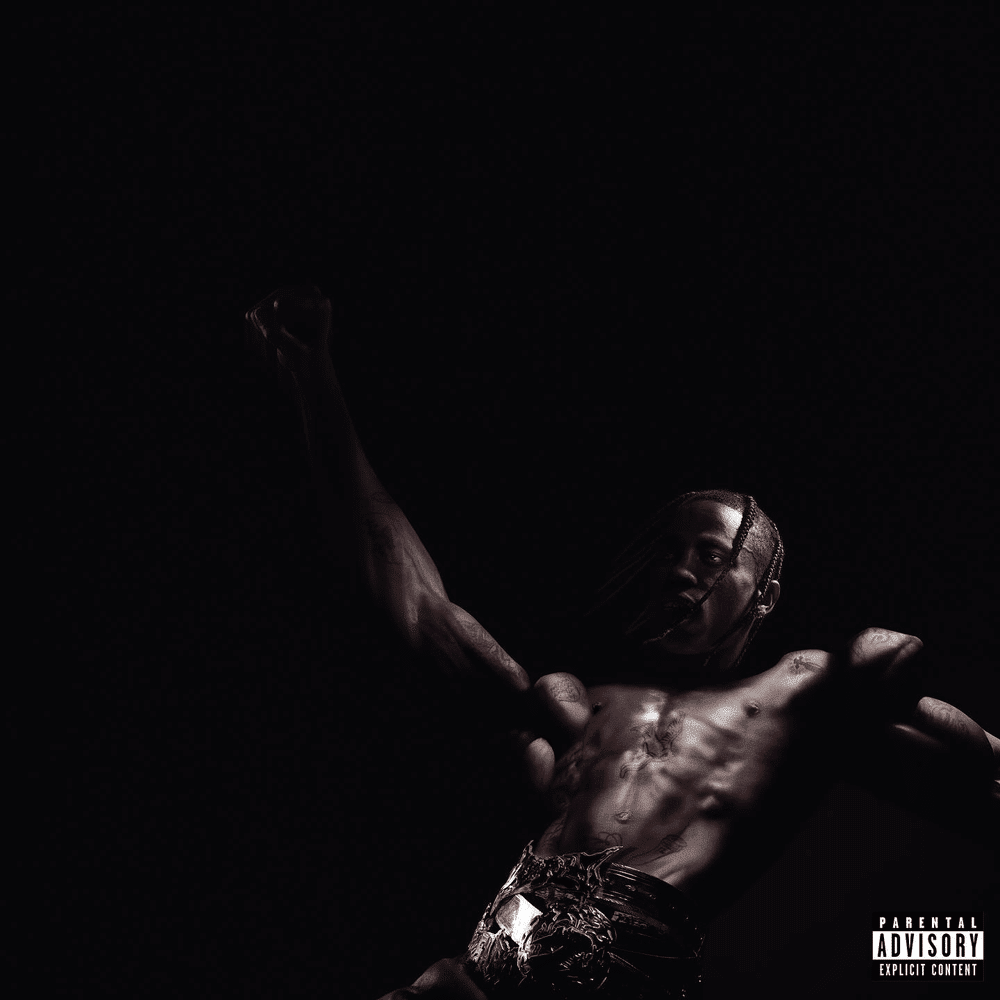 Released: July 28, 2023
Label: Cactus Jack, Epic
Singles: "K-pop", "Delresto (Echoes)"
Features: KayCyy, Teezo Touchdown, Bon Iver, Sampha, Drake, Playboi Carti, Sheck Wes, Beyoncé, Rob49, 21 Savage, The Weeknd, Yung Lean, Young Thug, James Blake, Westside Gunn, Kid Cudi, Bad Bunny, Future, and SZA.
Travis Scott's latest release, Utopia emerges as a magnum opus that rekindles the raw essence of his sound while enhancing it with a vibrant diversity and depth, arguably crafting his most advanced musical venture yet. Emanating from the controversy stirred up by the Astroworld incident, Travis had no choice but to raise the bar to drown out everything else. The result is Utopia, a testament to his evolution. The album boasts a star-studded list of contributors — Drake, Beyonce, 21 Savage, The Weeknd, Young Thug, Westside Gunn, Future, SZA, Kid Cudi — as well as an A-list line-up of producers, including Kanye, Pharrell, Metro Boomin, Boi-1da, The Alchemist, and more. Drawing from the pool of the 808s & Heartbreak and Yeezus, the Houston rapper-producer intertwines electronic music with hip-hop, echoing his mentor, Kanye West, in a harmonious blend of their shared artistic values. With Utopia, Travis Scott manages to recall his past works, while simultaneously steering his music into uncharted territory. The result: it's undeniably his best album to date.