From the dusty vinyl records of the '70s and '80s to the digital age of the 2000s and beyond, DC's hip-hop scene has gone through an evolution that reflects not just the pulse of the streets, but also the ever-changing times.
In the Golden Age of Hip-Hop of the mid 80's to mid 90's, most people only reflect on the West Coast and East Coast's lyrical poets like Dre, Biggie and Nas. Yet, through this period a force in the U.S. capital was brewing, full of raw beats and lyrics that drew its energy from the socio-political environment of Washington, D.C. The D.C. rap scene, influenced heavily by go-go beats and the pulse of the streets, started making waves and bringing a unique flavor to the table.
Names like Nonchalant, with her iconic single "5 O'Clock," set the tone for D.C. hip-hop in the 90s. However, it's impossible to talk about D.C.'s hip-hop contribution without mentioning Wale, who later brought the region to a global spotlight with bangers like "Lotus Flower Bomb." But he wasn't alone. As trends evolved, D.C. rappers transitioned from go-go-infused sounds to more contemporary styles, blending tradition with innovation. The D.M.V. rap movement made the capital's voice louder, blending various local flavors into a cocktail of punchy lyrics and head-bobbing beats.
Today, while the giants like Jay-Z, Kendrick, and Drake dominate the charts, the D.C. scene remains influential, feeding talent into the mainstream and holding onto its unique identity. Newer names like Shy Glizzy and Rico Nasty are keeping the capital's hip-hop spirit alive, with their fresh takes and fearless approaches. The district has seen rappers come and go, but its influence, style, and swag remain unshaken in the global hip-hop community.
Before we crack the top 25, here's some honorable mentions of artists that are breaking through and making plenty of noise in the DMV area.
| | |
| --- | --- |
| Kingpen Slim | Reesa Renee |
| Mechie | Xanman |
| Noochie | I Am Northeast |
| Sa-Roc | Damond Blue |
| C Dot Castro | YBS Skola |
Honorable mentions for DC Rappers
So let's get into it. From trailblazers like Cordae to game changers like GoldLink, Lightshow, and Fat Trel, here are the top 25 best DC rappers.
---
25. Yung Gleesh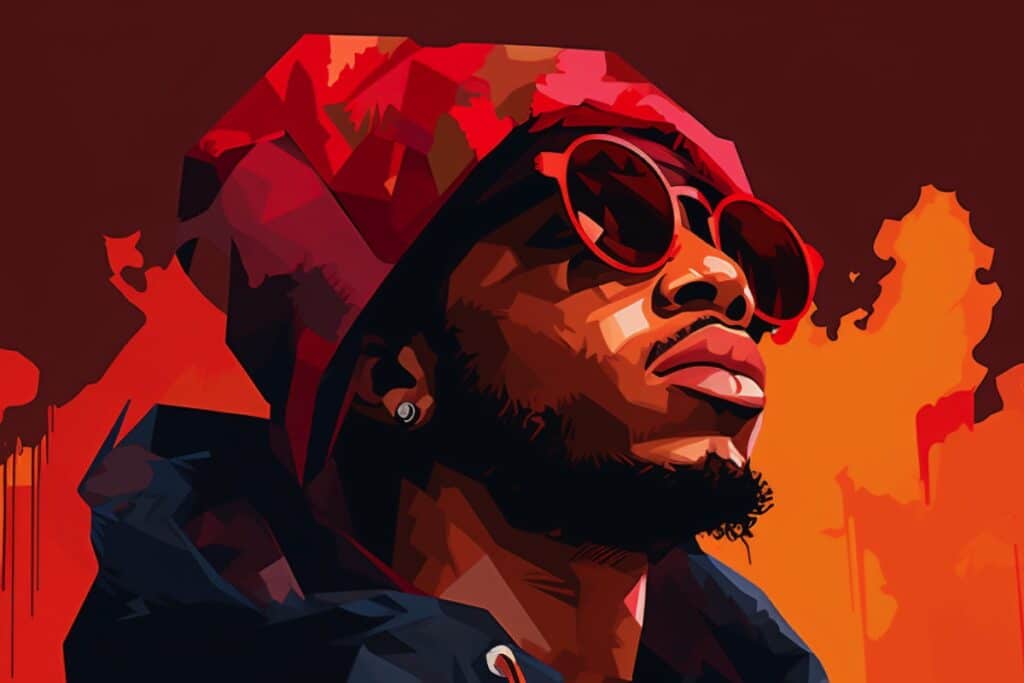 Essential listening: "Trappin Benny", "Its Sad Boy", "Pew Pew"
Yung Gleesh's flow is as smooth as it's unpredictable. He's been a game-changer, bringing a distinct style that's as quirky as it's captivating. Whether it's about life in the alleys of D.C. or the grander narrative of success and struggle, Gleesh delivers with flair.
24. No Savage
Essential listening: "Reaper", "Dirty 38", "Mood Switch"
No Savage's name might be an oxymoron, but his impact on the D.C. rap game is clear. With relentless energy and razor-sharp lyrics, he paints a vivid picture of life in the city, reminding us all of the grit and grind that defines the District.
---
23. Chaz French
Essential listening: "Ready", "Can't Stop Us"
Chaz French stands tall as a lyrical architect, building bridges between classic and contemporary sounds. His profound reflections on D.C. life are both a celebration and a critique, showcasing his deep understanding and appreciation of the city's nuances.
---
22. Black Fortune
Essential listening: "OsshWop", "Bankrupt"
Black Fortune's energy is undeniable. He's a sonic force that has continuously pushed boundaries with his eclectic sound palette. Channeling the vibrant spirit of D.C., he crafts tracks that are both anthemic and introspective, making listeners nod their heads while diving deep into thought.
---
21. Kelow LaTesha
Essential listening: "Charizard", "PowerPuff Girls", "Relax"
Kelow LaTesha is the perfect blend of attitude and artistry. Repping for the fierce ladies of D.C., her lyrical style is both confrontational and celebratory. With verses that ooze confidence and choruses that are downright catchy, Kelow is a shining beacon in the D.C. female rap scene.
---
20. Shabazz PBG
Essential listening: "Shells", "If You Need It"
There's a haunting quality to Shabazz's bars. With each line, he pulls you deeper into the streets of D.C., where survival isn't a given. Amid the beats that slap hard, Shabazz details the District's underbelly, making him an essential voice for the realist sect of the DMV scene.
---
19. KP Skywalka
Essential listening: "Tryfreka", "Inna Mix", "First Of Da Month"
Skywalking through the rap game, KP Skywalka delivers ethereal rhymes grounded in D.C.'s concrete realities. Bridging the gap between the spiritual and the street, KP is a beacon for those seeking lyrical depth and real-world resonance in their playlists.
---
18. Big Flock
Essential listening: "Doodlebob", "Bonus I'm Cappin"
Unapologetically D.C., Big Flock embodies the city's hustle and heart. His voice, both gritty and genuine, delivers tales of triumph and tragedy. With Flock leading the way, the future of the District's rap scene is in capable hands.
---
17. Lightshow
Essential listening: "Need a Lighter", "Shoot for the Stars", "Ice Cold"
Lightshow shines bright in D.C.'s hip-hop constellation. An electrifying performer, he's lit up stages and streets alike, bringing heat with every verse. As both an artist and a beacon, he captures the District's energy, transforming it into auditory gold.
---
16. YungManny
Essential listening: "Murdaman!", "DrankMan!"
YungManny is a prodigy in the purest sense. Bursting onto the scene with undeniable charisma, he offers a youthful perspective on D.C.'s complexities. Blending humor with hard-hitting bars, Manny is the future face of the city's hip-hop scene.
---
15. MoneyMarr
Essential listening: "Don't Matter", "I Ain't Going Lie"
MoneyMarr doesn't just chase paper; he chases legacy. His hustle anthems resonate deep within D.C.'s soul, encapsulating the dreams and dilemmas of the city's youth. As a symbol of ambition, MoneyMarr is a constant reminder of the grind's glory.
---
26. 3oh Black
Essential listening: "Black's Blueprint", "Capital Chronicles", "D.C. Dance"
3oh Black is a beacon of authenticity in an industry rife with facades. His tracks resonate with the realness of D.C. life, from its challenges to its celebrations. With a unique voice and a keen ear for beats, 3oh Black has solidified his place in the District's hip-hop history.
---
13. Shordie Shordie
Essential listening: "How High", "Compliment", "Contacts"
Shordie Shordie's voice is a symphony of D.C.'s spirit. Melodic yet meaningful, he weaves narratives that are both personal and poignant. A testament to growth and grit, Shordie is the soulful sound of the District's streets.
---
12. Young Moe
Essential listening: "We Different", "On Me", "All I Got Is Me"
A poetic force, Young Moe crafts verses that resonate with raw emotion. His tales of struggle and survival encapsulate D.C.'s essence, making him an ambassador for the city's heart and hardships.
---
11. WillThaRapper
Essential listening: "Pull Up Hop Out", "Trappin' ain't Dead"
William Kent aka WillThaRapper, drops hard hitting rhymes reflecting on the inner-city struggles in DC. He started rapping as a teenager and has support from Wale and continues to garner wider attention, pushing into Chicago and Dallas as his following grows.
---
10. Q Da Fool
Essential listening: "Q's Quotables", "D.C. Drive", "Capital Quakes"
Incarcerated from 2021-2023, his music is unfiltered and unapologetic, Q Da Fool is the embodiment of D.C.'s defiance. His aggressive bars and infectious energy have solidified his status as one of the city's top-tier talents, ensuring that the District's voice is unmissable in hip-hop's cacophony.
---
9. King Los
Essential listening: "Los's Legacy", "Crown of the Capital", "Baltimore Born"
Born in B-more but D.C. adopted, KingLos serves linguistic gymnastics like no other. With his effortless freestyles and meticulous pen game, he's been the lyricist's lyricist, schooling even the sharpest emcees with his intricate wordplay and dizzying flow.
---
8. Fat Trel
Essential listening: "Trel's Triumphs", "Slutty Boyz Anthem", "District Dominance"
D.C.'s street sage, FatTrel's music pulses with the raw energy of the city's underbelly. His tracks, laced with tales of hustle, heartbreak, and hope, have become anthems for those grinding in the District's shadows.
---
7. GoldLink
Essential listening: "Crew", "Meditation", "Capital's Connection"
GoldLink's groove is genre-defying. Fusing funk, hip-hop, and soul, he's curated a soundscape that's as eclectic as D.C. itself. With his signature rapid flow and rhythmic beats, GoldLink stands as a beacon of innovation in the city's sonic scene.
---
6. IDK
Essential listening: "24", "Moral", "D.C.'s Depth"
IDK is more than a moniker; it's a mindset. Forever pushing boundaries, he dives deep into introspection, challenging both himself and his listeners. Marrying fierce lyricism with vulnerable transparency, IDK represents the evolution of D.C.'s hip-hop conscience.
---
5. Rico Nasty
Essential listening: "Smack a B*tch", "Roof", "Capital's Queen"
Unapologetically fierce, RicoNasty is D.C.'s punk-infused powerhouse. With her raucous beats and raw energy, she's shattered stereotypes, carving a niche that's entirely her own. In a game dominated by dudes, Rico stands tall, proving the District's ladies bring heat just as heavy.
---
4. Shy Glizzy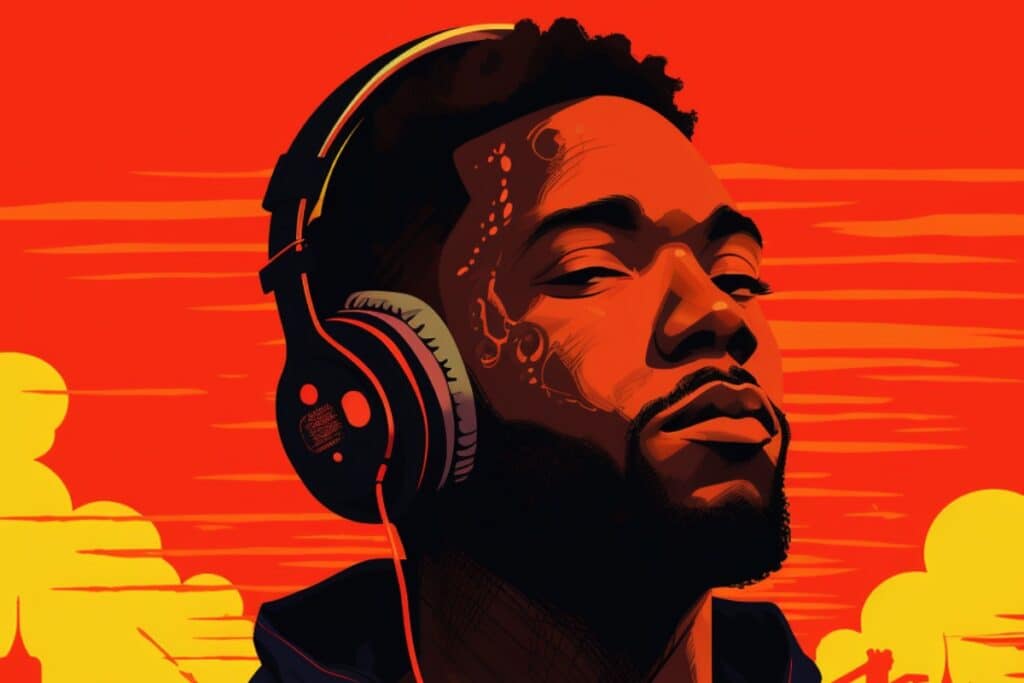 Essential listening: "White Girl", "Do You Understand?", "The Real is Back"
Shy in name but bold in bars, Glizzy's been a constant in D.C.'s rap renaissance. Jefe's tracks that traverse the city's soul, he's both a street poet and a street prophet, spotlighting the District's dichotomies with every drop.
---
3. Logic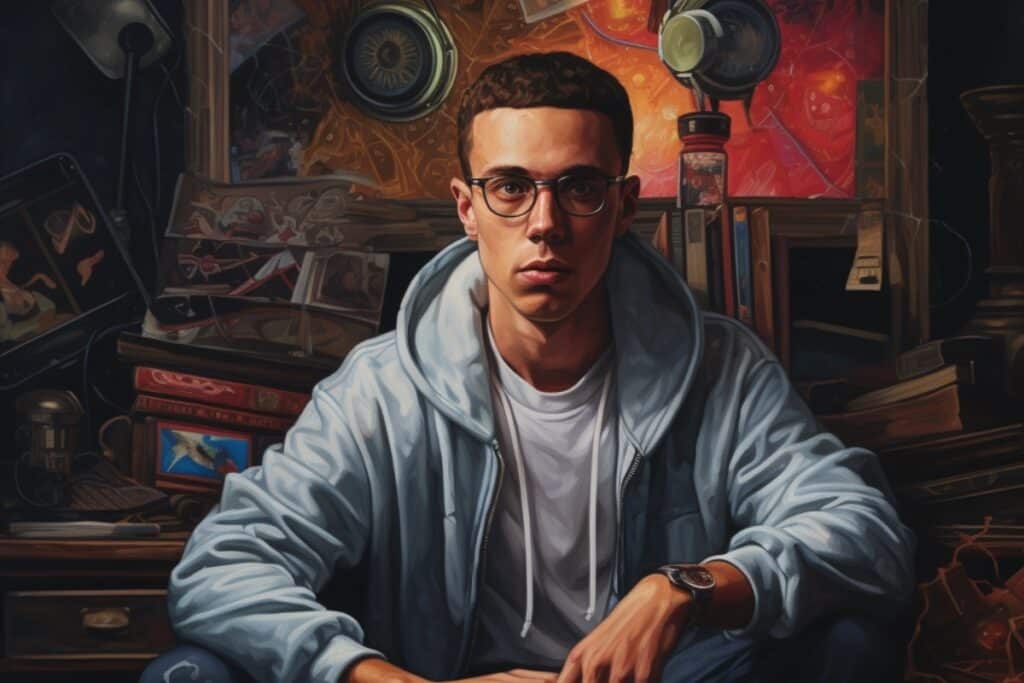 Essential listening: "Homicide", "1-800-273-8255", "Everyday"
Logic's lyrical prowess is legendary. Born in Maryland but with deep D.C. ties, his rapid-fire flow and introspective insights have made him a global name. As a voice for the voiceless, Logic's narratives of struggle, success, and identity have echoed across the District and beyond.
---
2. Cordae
Essential listening: "Broke As F$#k", "RNP", "Doomsday"
Young in age but wise in words, Cordae's pen game is potent. Balancing conscious content with catchy hooks, he's the bridge between old-school storytelling and new-age flair. His respect for hip-hop's roots, coupled with a vision for its future, places him at the forefront of D.C.'s lyrical lineage.
---
1. Wale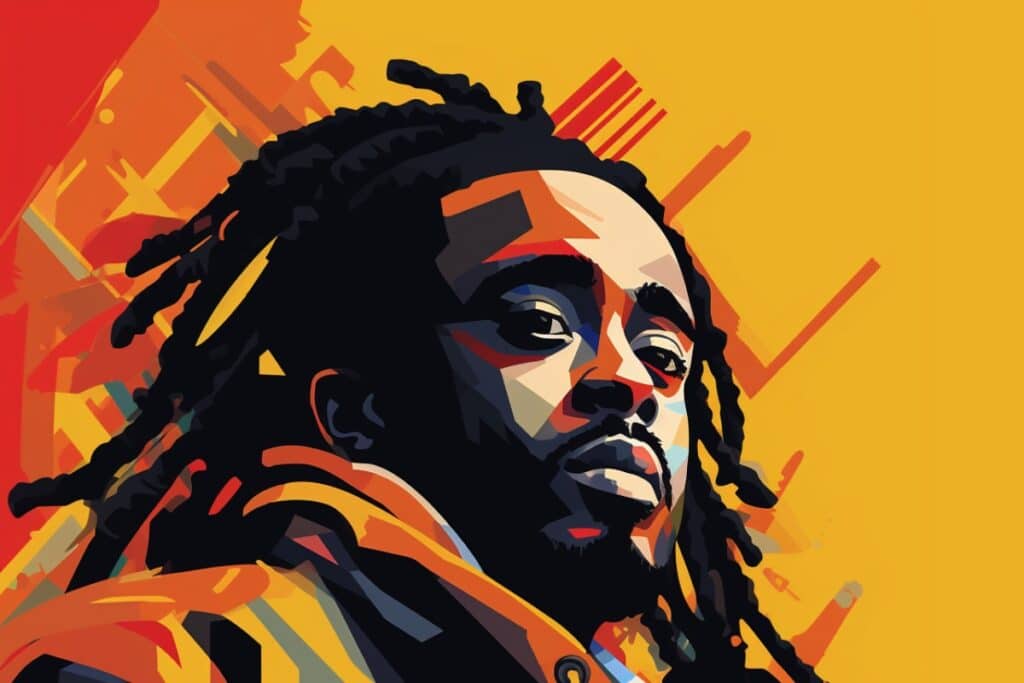 Essential listening: "Lotus Flower Bomb", "Ambition", "The Need to Know"
D.C.'s very own, Wale is hip-hop royalty. Marrying poetry with passion, his tracks are timeless testaments to the District's essence. As both an ambassador and an icon, Wale's impact on the city's sonic landscape is unparalleled, making him the true king of D.C. rap.