Over the past 10 years, Onika Tanya Maraj-Petty aka Nicki Minaj hasn't just cemented herself as one of the best rappers of her generation , but arguably one of the best female rappers of all time .
After dropping her first mixtape Playtime Is Over in 2007, the Queens MC continued to work on her craft until hitting gold with the breakout tape, Beam Me Up Scotty . The mixtape established Nicki as one of the hottest up-and-coming artists in the game and soon all eyes were on her.
"I was OK, but I wasn't focusing on the music," she told MTV shortly after Beam Me Up Scotty dropped. "I was doing pictures and stuff like that, so people knew me more for pictures than my music. But with the Beam Me Up Scotty mixtape, they have to take me seriously as an artist."
Since then, she's released four platinum or multiplatinum albums and scored countless global hit singles all while retaining her dominant rapping style that made her a fan favourite in the first place. In between all these achievements, she's continued to drop scene-stealing guest verses. Let's take a look at them here.
From 2 Chainz's "I Luv Dem Strippers" to Drake's "Up All Night" and of course her star-making performance on "Monster," here are the top 10 best Nicki Minaj guest verses of all time.
10. 2 Chainz ft. Nicki Minaj – "I Luv Dem Strippers"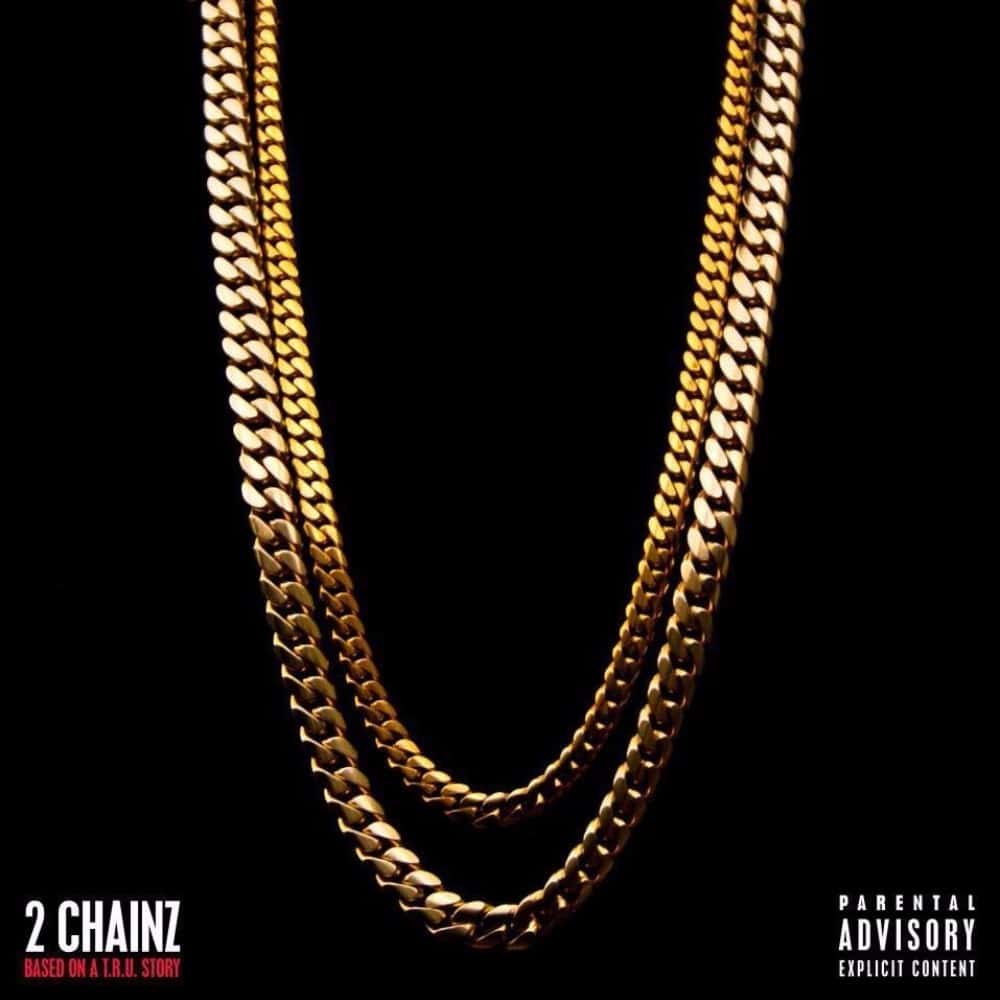 Released: August 14, 2012
Album: Based on a T.R.U. Story
Producer: Marvel Hitz & YoungStarr Beatz
2 Chainz, you fucking crazy, muhfuckas know, I'm fucking crazy
Fuck wrong with these bitches lately?
Bitches better get on they knees and praise me
Bitch, I rep that Rich Gang, where's Stunna? Where's Wayne?
That's red on my wristband, SB, Mack Maine
Tell Tyga, lookin' for this bitch called Blac Chyna
Take a nigga bitch in a hot flash, menopause hot flash
Yes, that's why I'm crowned queen
And I ain't lookin' for the prom king
These hoes' careers ain't promising
Killing these bitches, crime scene
Ohh, that's how a bitch do it
Fifty black trucks gonna follow when I pull up
This shit hit you in the chin, like a pull up
My door so cocky, my door so stuck up
Ohh, hop up out the space car
Bitches, stay pressed, I call them a space bar (Bar)
Man, I wish a bitch would
Hundred-thousand dollar engine, I wish a bitch could
9. French Montana ft. Nicki Minaj – "Freaks"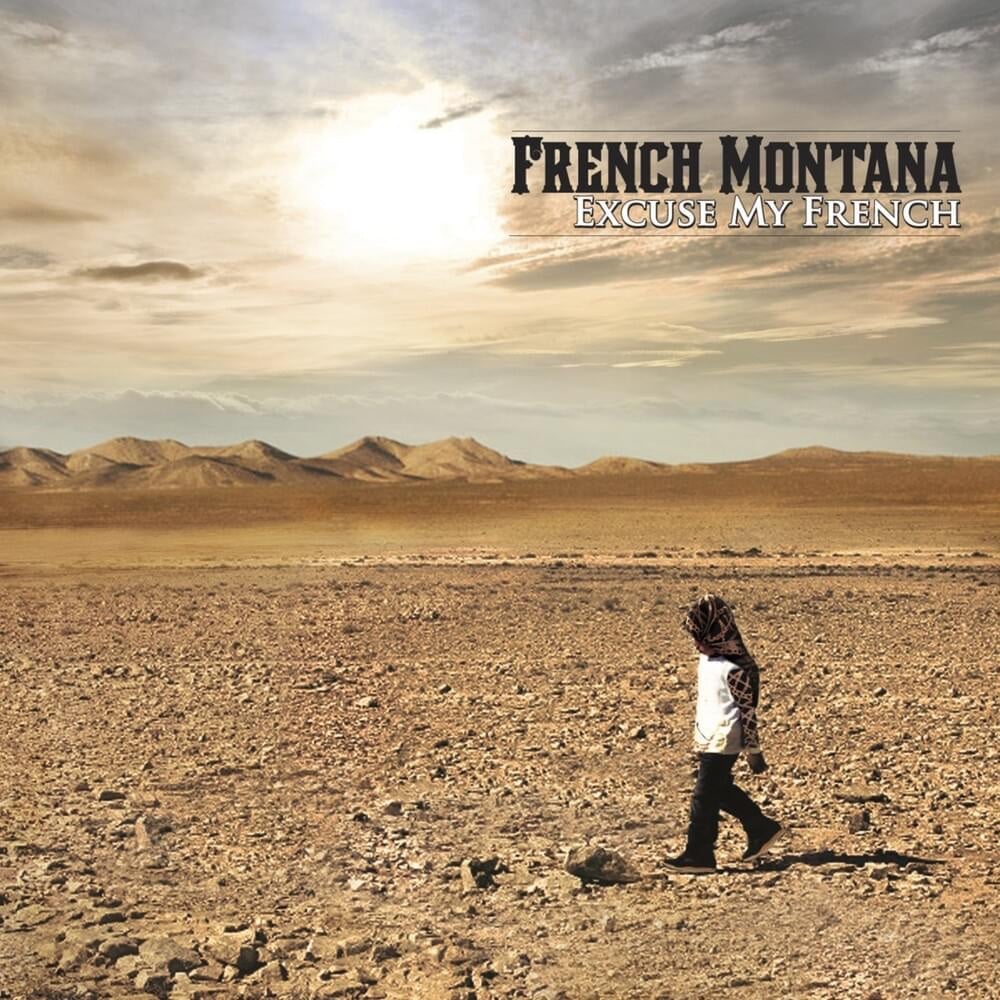 Released: February 14, 2013
Album: Excuse My French
Producer: Earl & E & Rico Love
He said he met this little girl by the name of Onika
Way my body shape, all the boys wanna freak her
Brag and I boast, they be doin the most
If I look at his friend, he'll be grippin the toaster
So I took him to the crib to kill him with it
Put my legs behind my head, I hit the ceiling with it
When I put it in his mouth I couldn't believe it
He looked me in my eyes and said he wanna breed it
Passa Passa, you ain't got no wins in mi casa
Big fat pussy; Mufasa
Hit up Green Acres, hit up Kings Plaza
Some of them say them gully, some of them say them gaza, waa
8. Yo Gotti ft. Trina, Nicki Minaj & Gucci Mane – "5 Star (Remix)"
Released: November 9, 2009
Album: Live From The Kitchen
Producer: Hot Rod
I just had a epiphany, I need to go to Tiffany's
Fendi on my slippers and my cookie's always slippery
I don't need help, I pay the bills on time
So I be yellin' "Fuck 'em" with a dildo sign
Five, little mama, you a three-star
I ain't sleepin' when I say I'm in my dream car
Oh, did I stutter? Harajuku hyphen Barbie
I'm hot, I think it's time to put the rice in
I was in the chair, I was gluin' my weave in
When you hit the stage, they was booin' and leavin'
Young Money, red flag, no more auditions
Ask Lil Wayne who the five-star bitch is
7. Birdman ft. Nicki Minaj & Lil Wayne – "Y.U. Mad"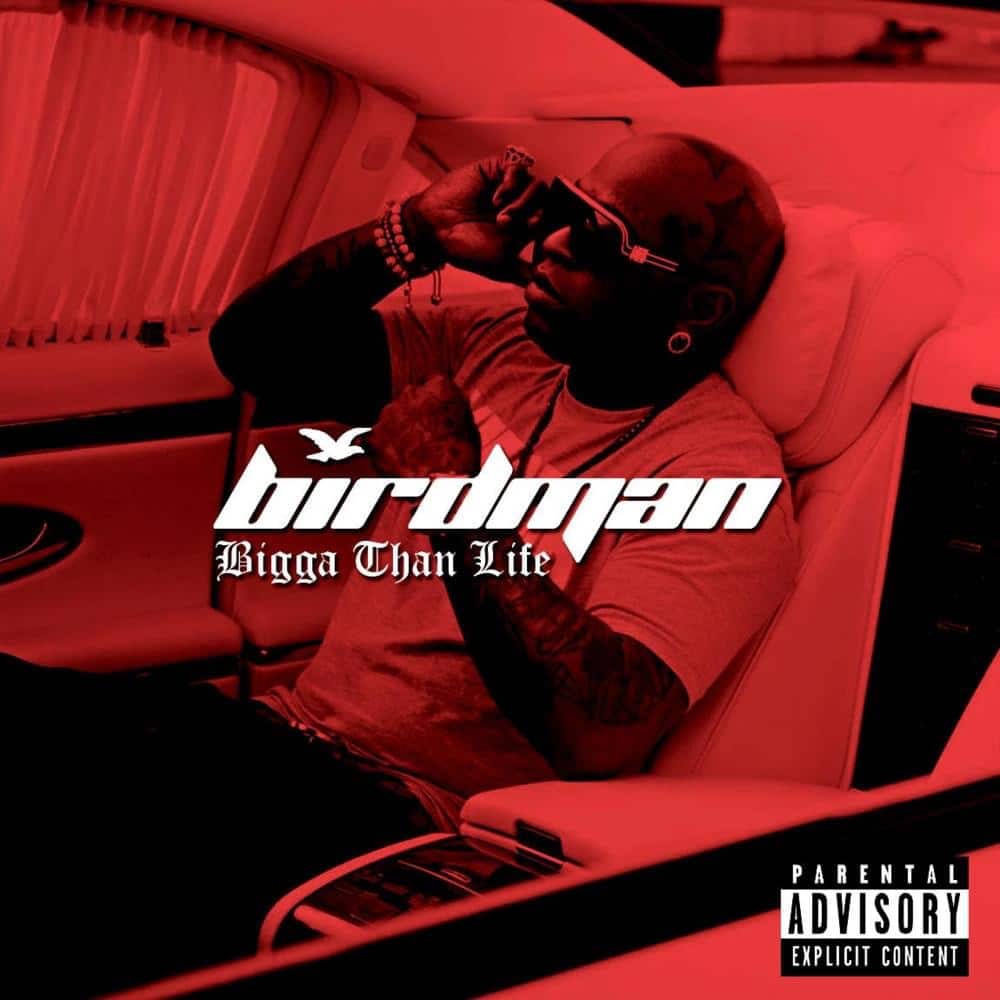 Released: September 13, 2011
Album: Bigga Than Life
Producer: Timbaland, JMIKE & Mad Max
I am the female Weezy, this shit is easy
Pull up in that new new, bitch get a squeegee
Yeah my flow sick, yeah my flow queasy
Haha, they were sleeping on me, z-zz-zz
This pussy clean, this pussy squeaky
That pussy old, that pussy creaky
When I'm out the country, niggas call me Neeki
Hi, How are you? Yes, it's nice to meet me
Damn, Billboard, I mean I'm winning but I'm still bored
Yeah we shine, gold cluster
As for your career, dead: Ghost Busters
6. Ludacris ft. Nicki Minaj – "My Chick Bad"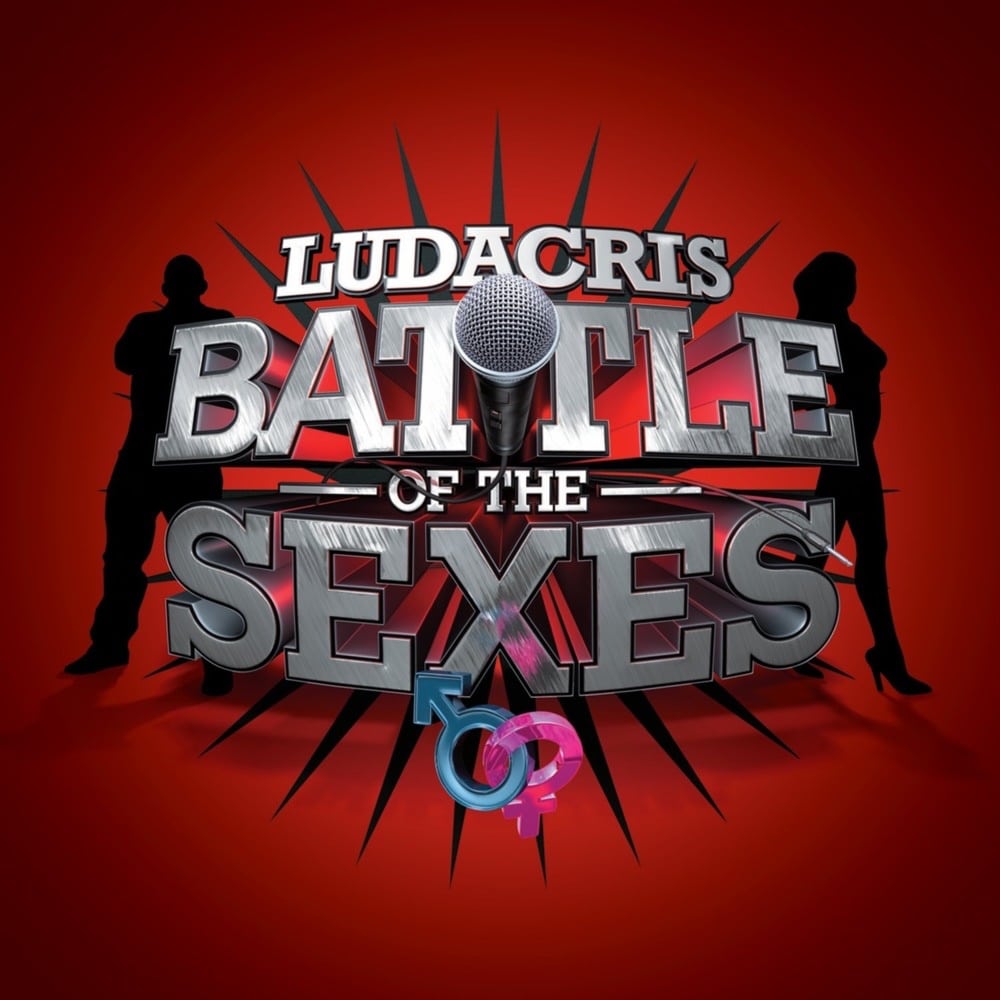 Released: February 23, 2010
Album: Battle of the Sexes
Producer: The Legendary Traxster
Yo, yo, now-now-now-now
Now all these bitches wanna try and be my bestie
But I take a left and leave them hangin' like a testie
Trash talk to 'em then I put 'em in a Hefty
Runnin' down the court I'm dunkin' on 'em, Lisa Leslie
It-it-it-it-it's goin' down, basement
Friday the 13th, guess who's playing Jason
Tuck yourself in, you better hold onto your teddy
It's Nightmare on Elm Street and guess who's playin' Freddy
My chick bad, chef cookin' for me
They say my shoe game crazy, the mental asylum lookin' for me
(Ha ha ha ha), you a rookie to me
I'm in that wham-bam purple Lam, damn bitch you been a fan
5. Yo Gotti ft. Nicki Minaj – "Down in the DM (Remix)"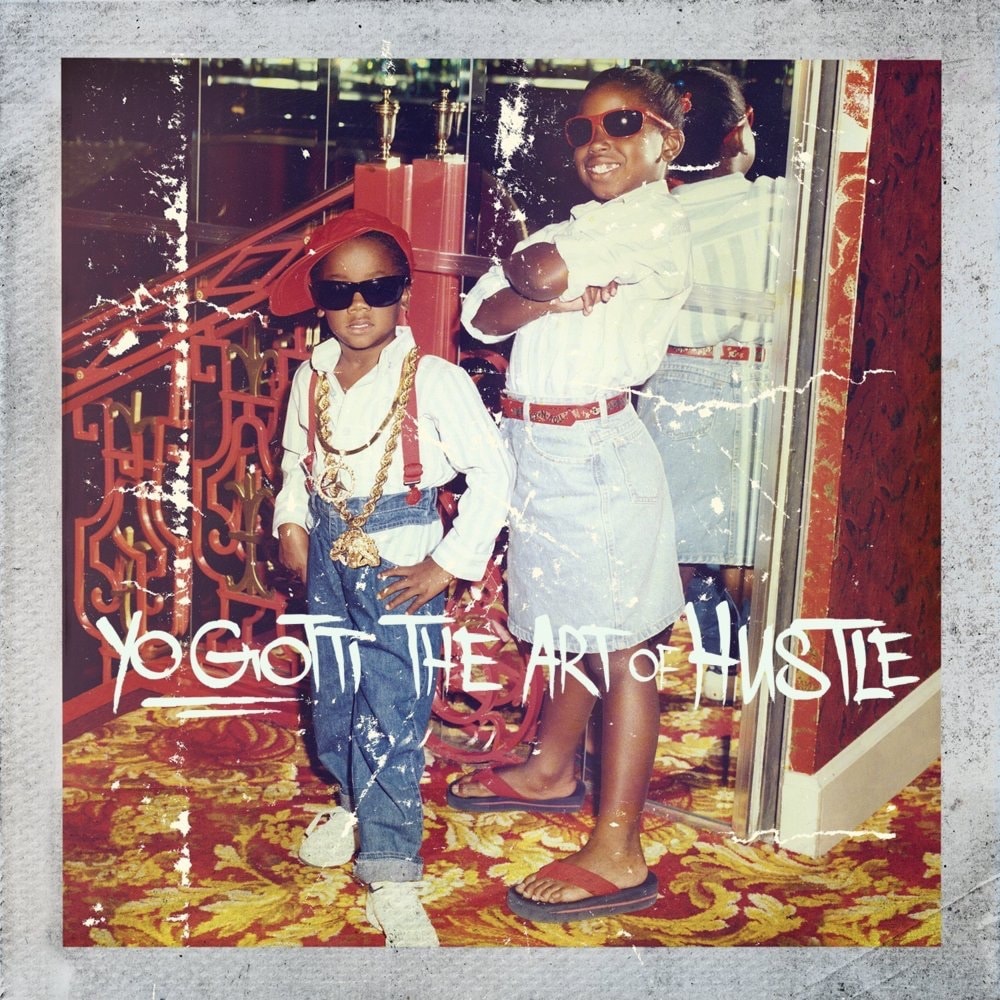 Released: February 19, 2016
Album: The Art of Hustle
Producer: Ben Billions & Schife
Your dick ain't good enough to be stylin' on me
You's a bitch ass nigga to keep on wildin' on me
Hit my side nigga, "Quick, fast! Pull up in that quick, fast!"
I ain't talkin' pancakes, but he flip a brick fast
A bunch of bad bitches, ain't doin' the dab, bitches
Dobbie and some bangs, couple Cs on their bag, bitches
Fuck you mean? Fuck your little memes
Even Queen Bey had to tell 'em I'm the queen
Check the D, blessed indeed
The executive producer, bitch, rest in peace
Then he put his hands in my pants, felt them thick lips, and got wood
He said, "Kylie, wuss good?" I said, "Miley, wuss good?"
I said, "Could you pay my bills, like O'Reilly? Wuss good?"
I just sit back and observe, all these niggas that I done curved
If it go down in your DM, then baby boy, you lucky
Cause 99.9%, of these fuckboys can't fuck me
4. Migos ft. Nicki Minaj & Cardi B – "Motorsport"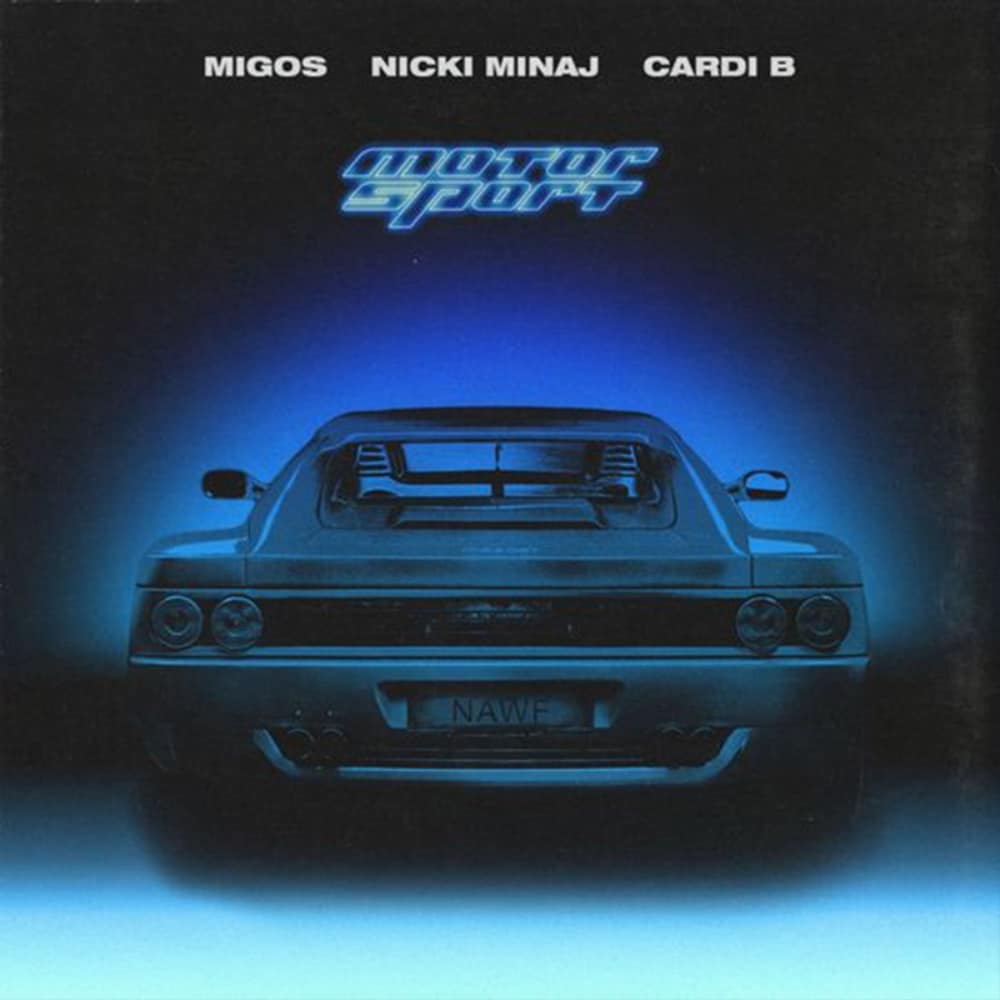 Released: October 27, 2017
Album: Culture II
Producer: Migos, CuBeatz & Murda Beatz
Uh, yo, watch your man, then you should watch your mouth
Bitches is pressed, administer mouth to mouth
You see them stats, you know what I am about
I am the champ, I'm Iron Mike in a bout
Attention, I'ma need you to face front
You don't want smoke with me, this is a laced blunt
Rap's Jackie Chan, we ain't pullin' them fake stunts
My crown won't fit on your bum-ass lace fronts (Uh)
You bitches catchin' a fade, shout out my nigga Lil Boosie
All of your friends'll be dead, you can get hit with that Uzi
I call him Ricky, he say he love me like Lucy
Get you a straw nigga, you know this pussy is juicy
This Givenchy is custom made, now you can't get it at Saks though
I don't work in no office, but they copyin' and that's facts though
I ain't tryna be violent, but if Nicki on it, it slaps, ho
Get you lined for that paper like a loose leaf when that strap blow
I'm with a couple bad bitches that'll rip the party
If Quavo the QB, I'm Nick Lombardi
Pull up in the space coupe, I done linked with Marty
I can actually afford to get a pink Bugatti
"Ayo, Nick, didn't you just do a hit with Gotti?"
That too, but my niggas send hits like Gotti
It's a wrap, like the things on the head of a Saudi
Bitch, you my son, go and sit on the potty (Rrrrrr)
3. Drake ft. Nicki Minaj – "Up All Night"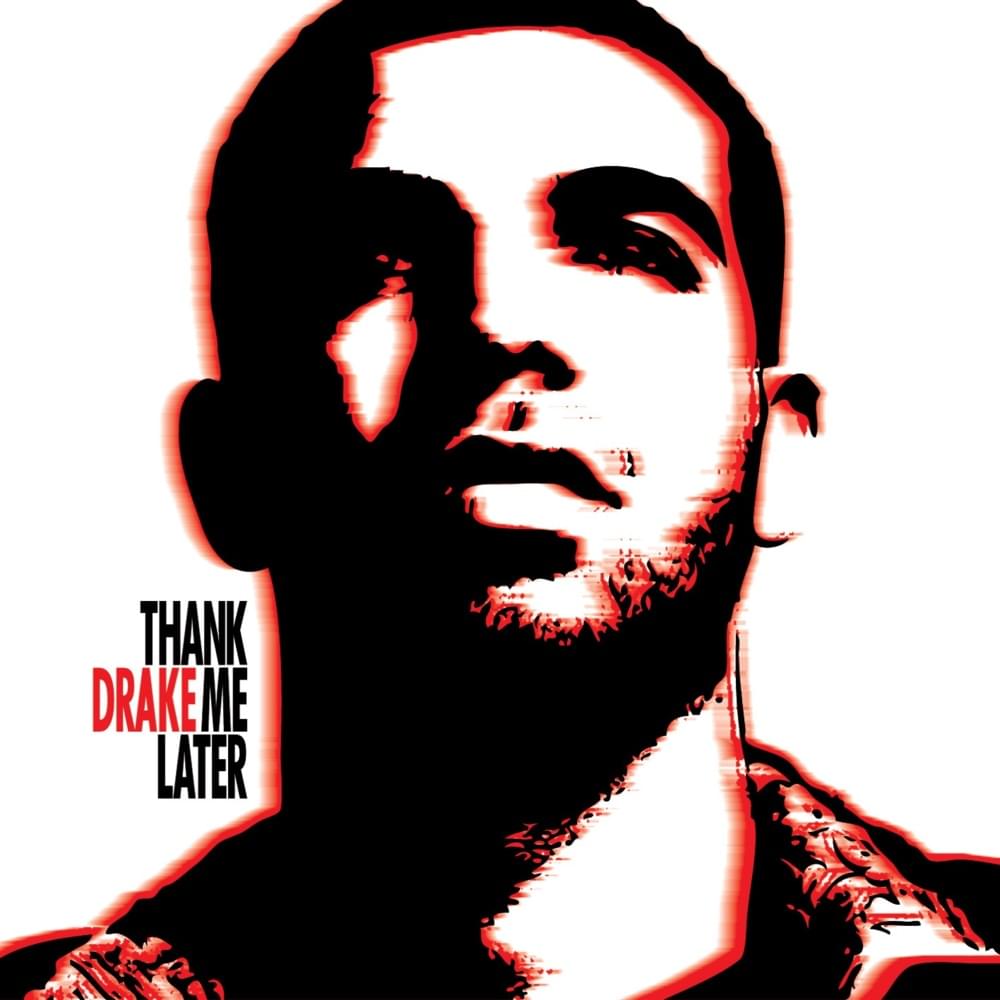 Released: June 15, 2010
Album: Thank Me Later
Producer: Matthew Burnett & Boi-1da
Drizzy say get her, I'ma get her
I got the kind of money, make a broke bitch bitter
I got that kinda—wait, wait—fixate
Which bitch you know made a million off a mixtape?
That was just a keepsake, bought the president
The Louis presidential briefcase, never been a cheapskate
We got the Hawks, I ain't talkin' about the Peach State
Man, for Pete's sake, scratch that—sweepstakes
(Ha ha ha ha ha) Fuck I look like, ho?
I look like "yes" and you like "no"
I'm a bad bitch, I ain't never been a mixed breed
On a diet, but I'm doin' donuts in a 6-speed
M6 in front of M2
I see a lot of rap bitches on the menu
But I collect 100 thou' at the venue
And pop bottles with my team, Young Money 'til the death of me
2. Trey Songz ft. Nicki Minaj- "Bottoms Up"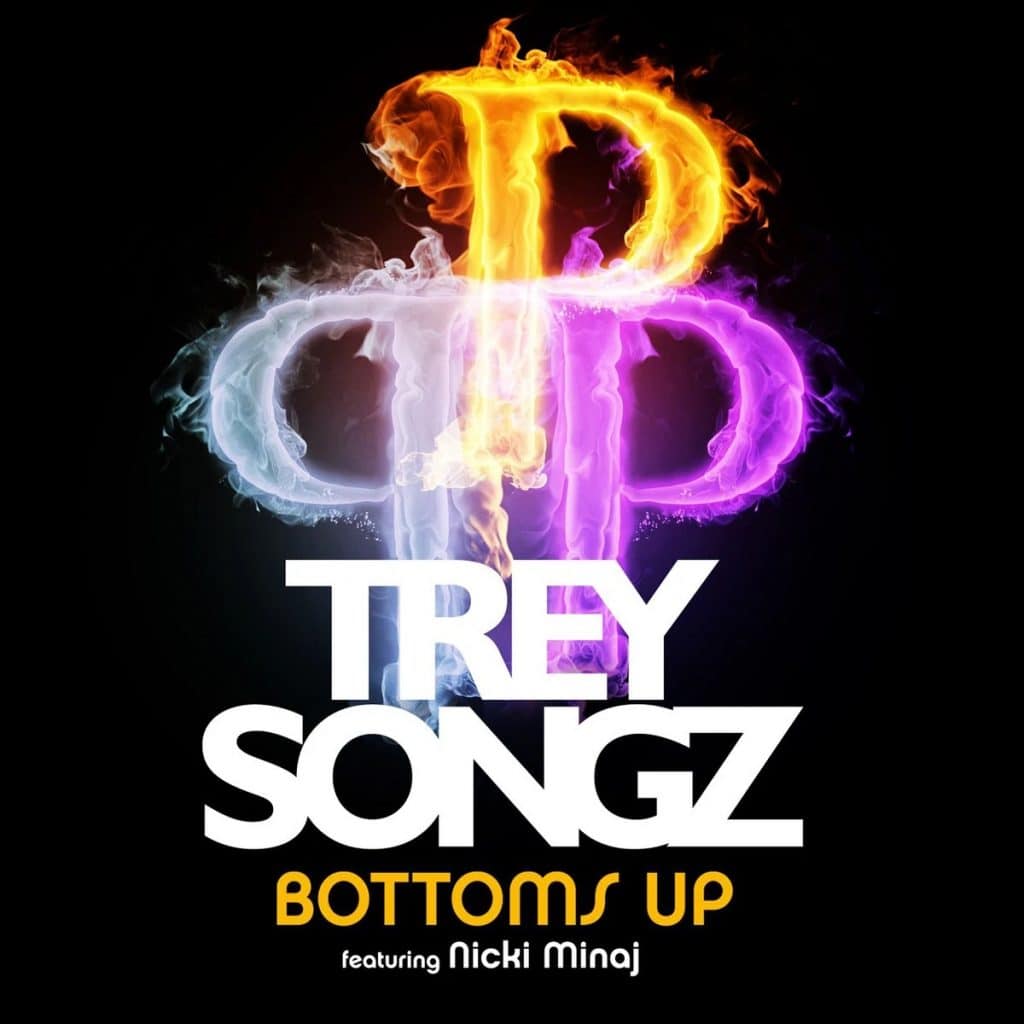 Released: July 13, 2010
Album: Passion, Pain & Pleasure
Producer: Track Dealer, Trey Songz & Kane Beatz
Could I get that 'trón? Could I get that Remy?
Could I get that Coke? Could I get that Henny?
Could I get that margarita on the rock-rock-rocks?
Could I get that salt all around that rim, rim- rim-rim?
Trey, I was like, "Yo, Trey"
Do you think you could buy me a bottle of Rosé?
Okay, let's get it now
I'm with a bad bitch, he's with his friends
I don't say, "Hi", I say, "Keys to the Benz"
Keys to the Benz? Keys to the Benz
Motherfuckin' right, yeah, V to the 10
If a bitch tryna get cute I'ma stomp her
Throw a lot of money at her then yell
"Fuck her! Fuck her! Fuck her!", then yell, "Fuck her!"
Then I'mma go get my Louisville Slugger
Excuse me, I'm sorry, I'm really such a lady
I rep Young Money, you know, Slim, Baby?
And we be doing donuts while we wavin' the .380
We give a lot of money to the babies out in Haiti
Yellin' all around the world
Do you hear me? Do you like my body? Anna Nicki
Rest in peace to Anna Nicole Smith, yes, my dear, you're so explosive
Say, "Hi" to Mary, Mary and Joseph
Now, bottoms up and double my dosage
1. Kanye West ft. Jay-Z, Rick Ross, & Nicki Minaj – "Monster"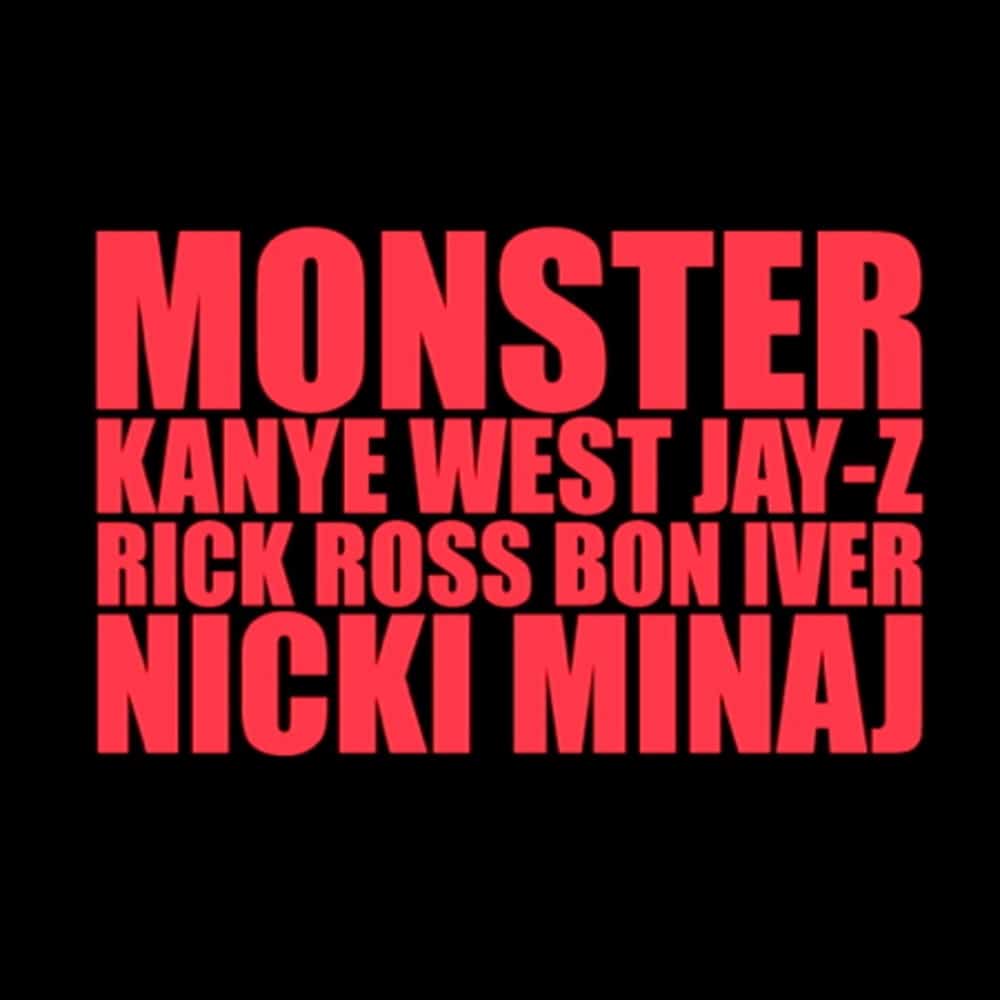 Released: August 27, 2010
Album: My Beautiful Dark Twisted Fantasy
Producer: Kanye West
Pull up in the monster, automobile gangsta
With a bad bitch that came from Sri Lanka
Yeah, I'm in that Tonka, color of Willy Wonka
You could be the king, but watch the queen conquer
Okay, first things first, I'll eat your brains
Then I'ma start rocking gold teeth and fangs
'Cause that's what a motherfuckin' monster do
Hair dresser from Milan, that's the monster 'do
Monster Giuseppe heel, that's the monster shoe
Young Money is the roster and a monster crew
And I'm all up, all up, all up in the bank with the funny face
And if I'm fake, I ain't notice 'cause my money ain't
So let me get this straight, wait, I'm the rookie?
But my features and my shows ten times your pay?
50K for a verse, no album out
Yeah, my money's so tall that my Barbies got to climb it
Hotter than a Middle Eastern climate, violent
Tony Matterhorn, dutty wine it, wine it
Nicki on them titties when I sign it
That's how these niggas so one-track-minded
But really, really I don't give an F-U-C-K
"Forget Barbie, fuck Nicki, sh-she's fake"
"She on a diet," but my pockets eatin' cheesecake
And I'll say, bride of Chucky, it's child's play
Just killed another career, it's a mild day
Besides, Ye, they can't stand besides me
I think me, you, and Am' should ménage Friday
Pink wig, thick ass, give 'em whiplash
I think big, get cash, make 'em blink fast
Now look at what you just saw, this is what you live for
Ah, I'm a motherfuckin' monster