Ya'll looking for a set of tracks this Halloween? We all know that the hard hitting lyrics and murderous themes in hip-hop creates a potent combination for that echo the charged atmosphere of All Hallow's Eve.
Albums like "Ghost Is Back" and "Murder Spree" wed narrative chills with captivating beats, transforming ordinary tracks into transformative soundscapes. "Should I Killer" and "Playa Hataz" twist the usual hip-hop conventions, pushing boundaries and exploring the genre's ominous underbelly where emcees morph into menacing specters under the cloak of night. Tracks such as "I Will" (feat. KXNG Crooked, Royce Da 5'9″ & Joell Ortiz) and "A Nightmare on My Street" showcase an interplay of light and dark, fear and levity, pointing to the genre's versatility. The sounds of Halloween hip-hop aren't just about spooks and scares; they're about the stark realities that we face when the sun goes down, twisting our perceptions and challenging our beliefs.
So let's get into it. From the haunting soundscapes of "This Party's Dead" to the echoing dread in "Monster", here are the Top 50 Halloween Hip-Hop Songs to Scare the Neighborhood.
50. This Party's Dead – Rumble House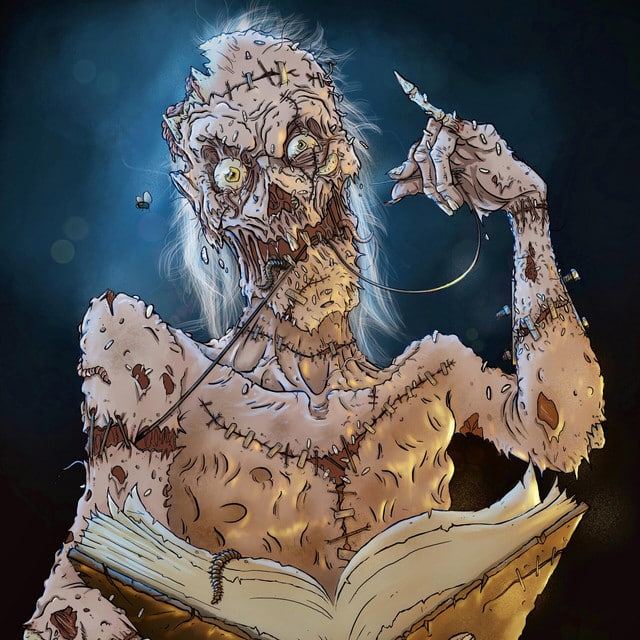 The lyrics creepy-crawl their way into your mind, painting a vivid picture of a Halloween shindig that's lost its life—and not in the undead kind of way. The beat is a low-tempo dirge that drags you into the murky depths of the party, where the ghouls and goblins ain't bumpin' no more. This joint ain't no throwaway—it's a dope starter to light the black flame candle on our fiendish Halloween countdown.
49. Uber – Mac Miller and Mike Jones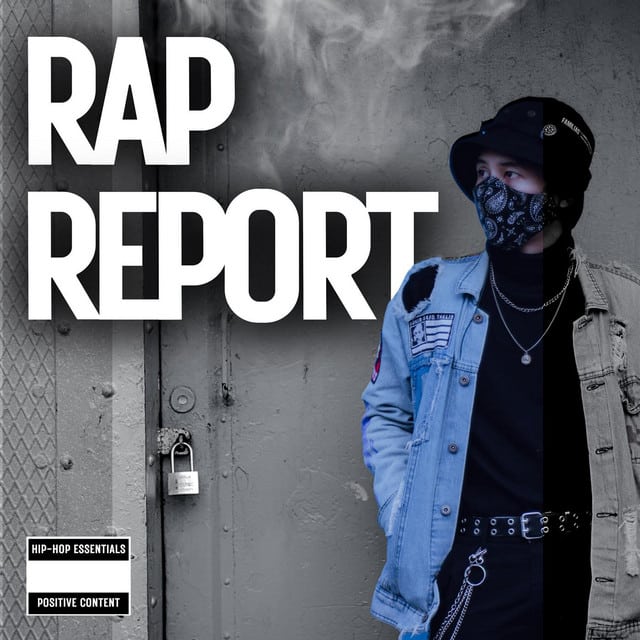 From the initial eerie hum of the synth, this track takes you on a spine-chilling lyrical trip into the ghastly unknown. Each verse hits harder than a vampire's bite, bringing the dark side of the night alive. But don't get it twisted—this ain't no joyride. It's a hearse ride straight into the heart of Halloween horror, tearing through the October chill with rap's own headless horsemen holding the reins. Better check your rearview mirror, always remember to tip your driver, and keep that garlic close—you never know who might be sharing the backseat.
48. Afta Dark – Nayborhoodz
"Afta Dark" makes a chilling addition to your Halloween playlist with its spooky beats and ghoulish rhymes. This track is enough to send goosebumps scampering up your spine like frightened spiders. Delivering a haunting narrative, they've got the vibe down for every horror devotee waiting for the clock to strike midnight. Just as Halloween draws out the night's creepy crawlies, this track does the same for rap's dark side. So crank it up when the sun sets —all you trick-or-treaters more into beats than sweets, this one's for you.
47. Give Me Back The Nights – DJ Shadow
The uncanny blend of twitchy beats, spectral synth hues, and plaintive vocals calls out from the shadows, echoing with the chilling emptiness of a late October night. Indeed, the song conveys a deep sense of longing and grief akin to mourning a departed soul. It's more than just a track – it's an audio séance, a spectral serenade to the beloved eclipsed by the grim specter of regret and heartache. Bump this heartbreaking hymn at your Halloween shindig to remind your guests that even phantoms got feelings.
46. The City (feat. Inspectah Deck) – Wu-Tang Clan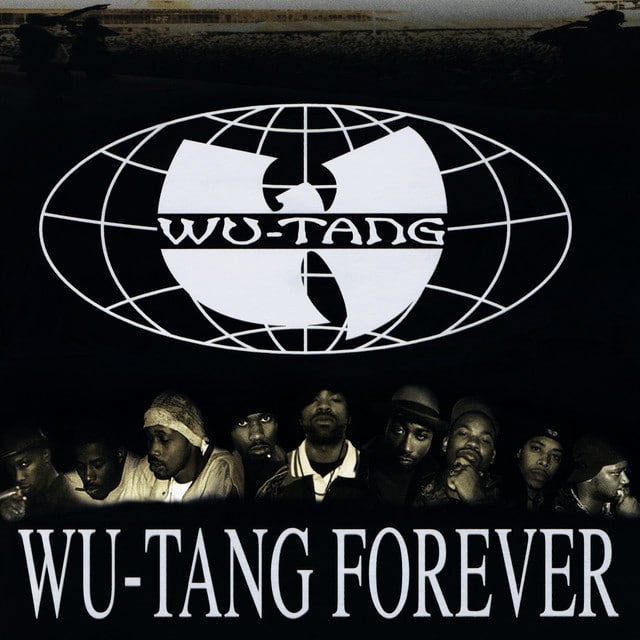 Halloweens in the city aren't pretty. This track brings you to the grimy depths of the urban jungle under a full moon. The beat lurks in the shadows, stalking your ear with a sinister intent while Inspectah Deck slays each verse with razor-sharp rhymes. It's a chilling tale of urban specters creeping down dimly lit streets, delivered in the true Wu-Tang style, grimy as a graveyard at midnight. In the clan's city, every night is Halloween, and every alley could be the path to your last dance with the devil. Keep your ear to the ground, your eyes on the shadows, and remember – Wu-Tang Clan ain't nothing to…well, you know the rest.
45. Ghost Is Back – Ghostface Killah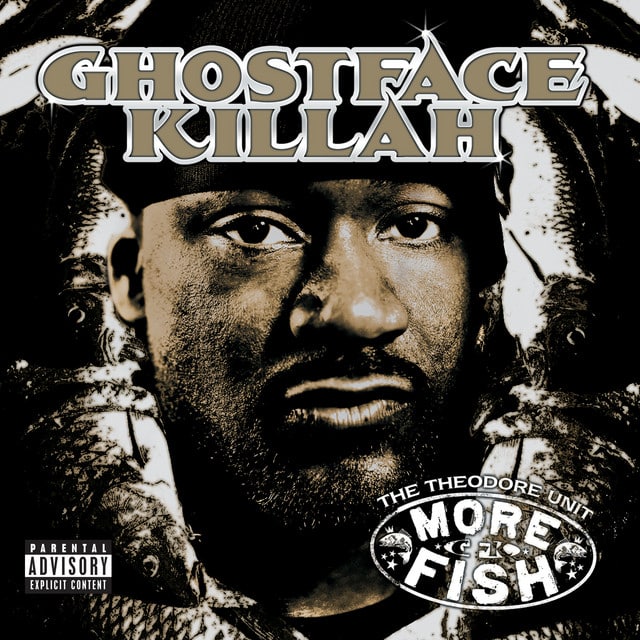 A potent reminder that even after the party winds down and the trick-or-treaters have gone home, the spirit of Halloween lives on. This track is a classic case of Ghostface Killah's hair-raising storytelling prowess, weaving grim tales with bone-chilling intensity. It's no mere ghost story, but an intimate glimpse into the shadowy corners of the human soul. So, hit the lights, pump up the volume, and let the Ghost take you on a haunt you'll remember long after the jack-o'-lanterns have been blown out.
44. Wild And Crazy – Dr. Octagon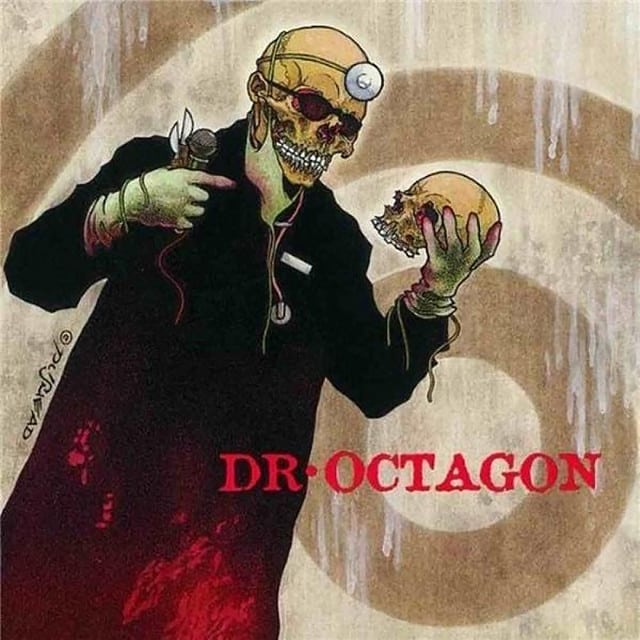 Dr. Octagon delivers an eerie treat replete with surreal lyrics and eerie beats that feel yanked straight out of a horror cinema retrospective. Within this phantasmagoric soundscape oozes a mix of '50s B-movie sci-fi, supernatural horror, and deliciously deranged lyricism that could unnerve the staunchest skeptic. It's a lo-fi trip through the most peculiar parts of Dr. Octagon's mind and the eerie ether of the extraterrestrial. Perfect for when the clock strikes midnight on All Hallow's Eve and things start to get really wild and crazy, for real.
43. Neighbors Next Door – Dr. Dooom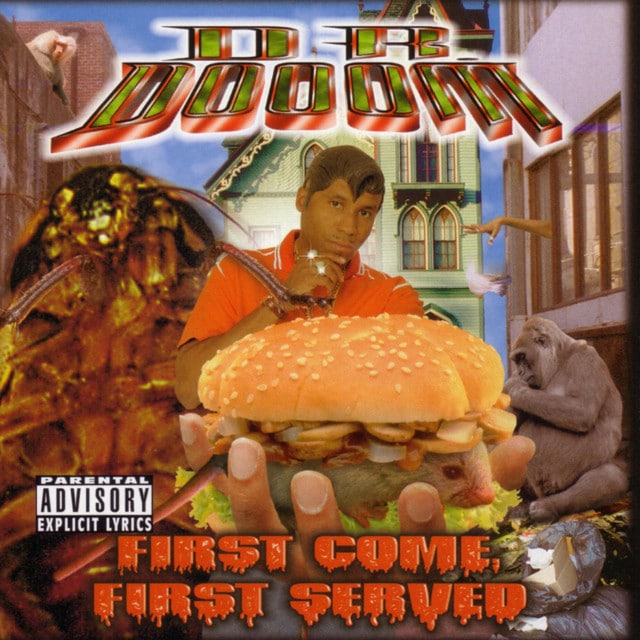 Ever wondered about the foul goings-on behind your neighbors' doors? Dr. Dooom, an alter-ego of Kool Keith, is here to explore that very theme in a way that'll make your skin crawl. "Neighbors Next Door" is a chilling, disturbing thriller of a track, full of Kool Keith's signature off-kilter storytelling. With tales of reanimated corpses and midnight oddities, Dr. Dooom transforms the idea of suburbia into a twisted hellscape. The eerily relaxed beat foreshadows the terror to come. So, when the jack-o'-lanterns glow on your street this Halloween, remember – the real scare might just be living next door. Don't say Dr. Dooom didn't warn you.
42. Halloween Treat – Twiztid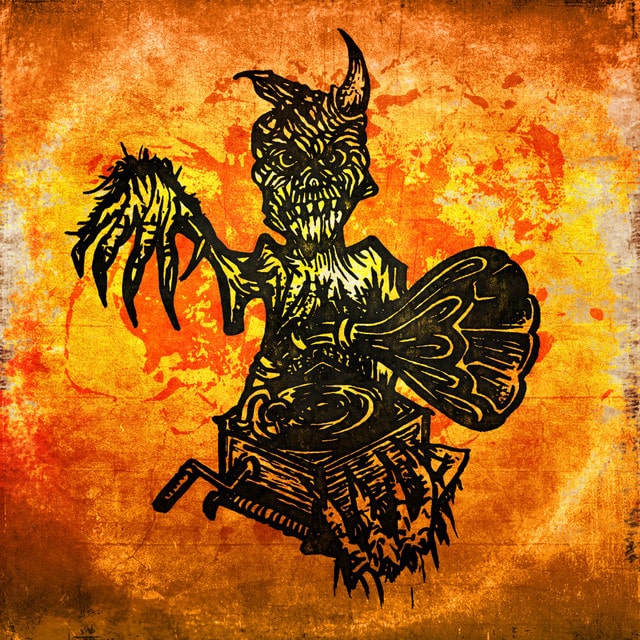 Written especially for those who crave the darker side of the holiday. With spine-tingling beats and eerie wordplay, this joint is perfect for turning any ordinary Halloween party into an unworldly gathering. Twiztid keeps it spooky but dope, offering a deliciously twisted ode to All Hallows' Eve. Be warned, this isn't your typical candy corn – it's a Halloween treat laced with a dose of wickedness. So, break out the cobwebs and let this track set the tone for a fright night you won't soon forget.
41. Murder Spree – Ghostface Killah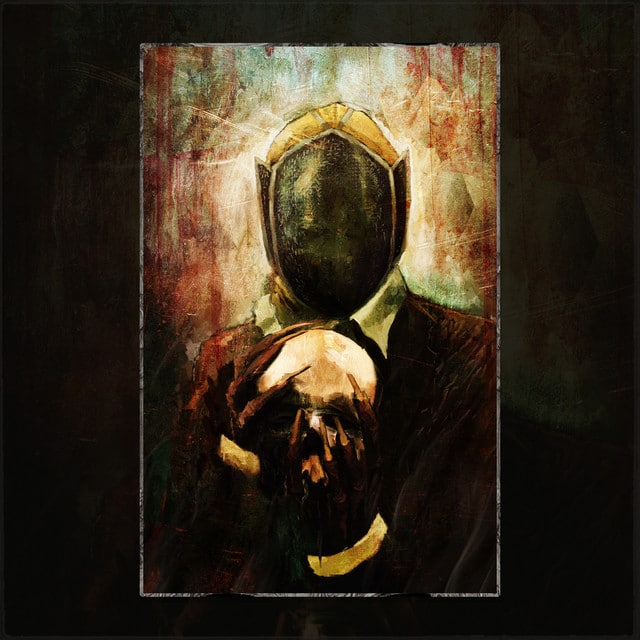 Straight raw, unforgiving, and filled with terrifying tales, it's the perfect soundtrack as you're setting your Jack-o'-lanterns alight. This track is relentless in its delivery, painting gory word pictures that can make a person feel like they're walking through a haunted house without leaving the comfort of their couch. Ghostface, aided by his Wu-Tang partners, makes "Murder Spree" a haunting tour-de-force ripe for raising hairs and unsettling even the bravest souls in your 'hood. These horrorcore verses are a grim reminder that the scariest thing isn't ghosts or goblins, but the human capacity for violence. Ain't no ghosts or goblins touching this level of fearful authenticity.
40. Horror feat. Tyler Woods – The LOX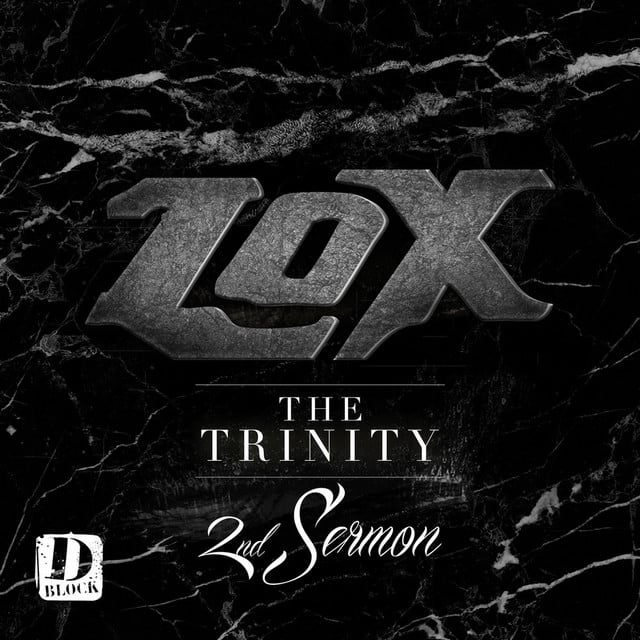 Backed by the soulful crooning of Tyler Woods, paint a tapestry of terror with "Horror". Best served with headphones on during a moonlit stroll, each verse builds on the narrative, lacing the night air with tales of treachery, paranoia, and the grim realities of street life. This cut transcends the boundary between horrorcore and lyrical storytelling, imbuing Yonkers' mean streets with a spectral, foreboding character. With its shadow-soaked bars and chilling chorus, "Horror" is an essential addition to any Halloween Hip Hop playlist, guaranteed to leave you paranoid about peering into the darkness just a little too lengthily.
39. Can I Have a Napkin? – Brotha Lynch Hung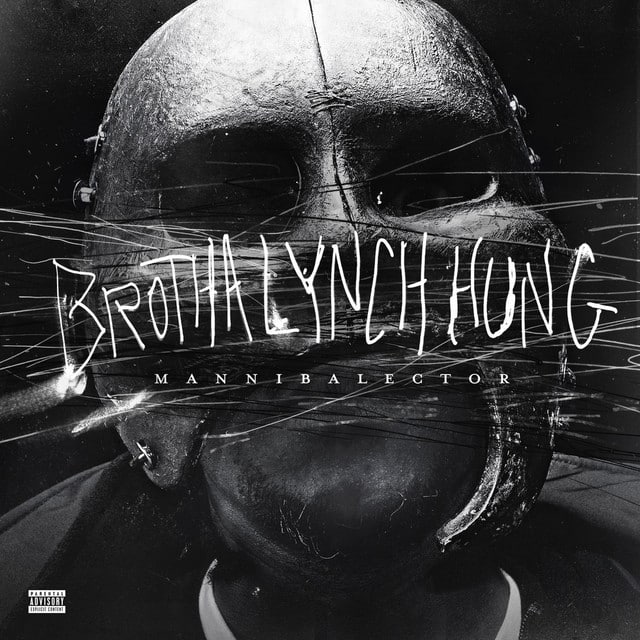 Mingling grim humor with graphic details, this track masks macabre themes under a seemingly benign title. Lynch, known for his horrorcore leanings, maintains an unflinching gaze into the dark recesses most don't dare explore. The chilling production, replete with echoing beats and haunting samples, complements his blood-curdling narratives, making it an essential addition to a Halloween hip-hop playlist. For those looking for an unconventional scare factor, Brotha Lynch Hung offers a disturbing feast. Just remember to pass the napkin… you might need it to wipe the cold sweat off your forehead.
38. Nightmare on Fro Street – Marco Polo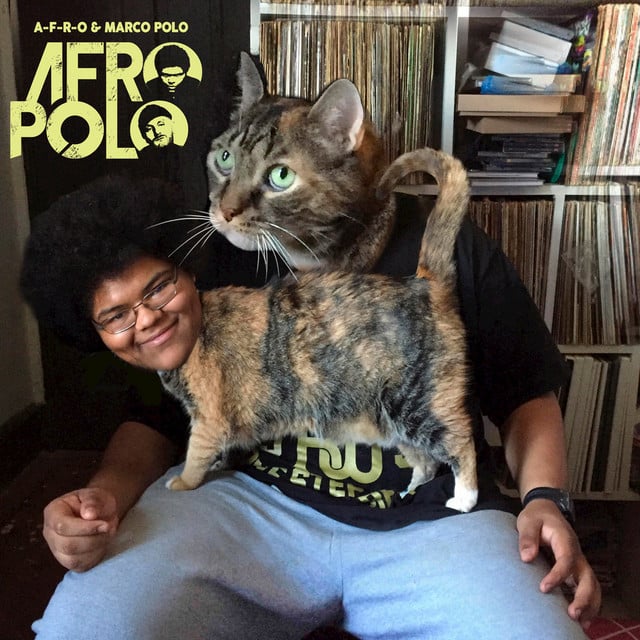 The beatsmith meticulously crafts a soundtrack fit for your spookiest Halloween haunt. It's like walking through a haunted house where each room is more terrifying than the last. The track enfolds you in a sinister soundscape, with blood-curdling samples, creepy synths, and pulse-pounding drums. Like a horror flick tailor-made for the Hip Hop heads, the song's narrative style and chilling beats celebrate the darker side of storytelling in the genre. This joint is just what the mad scientist ordered for those looking to dial up the fear factor during the witching hour. Don't blame us if your neighbors start peeping through their blinds though!
37. Books of Blood: The Coming of Tan – Jedi Mind Tricks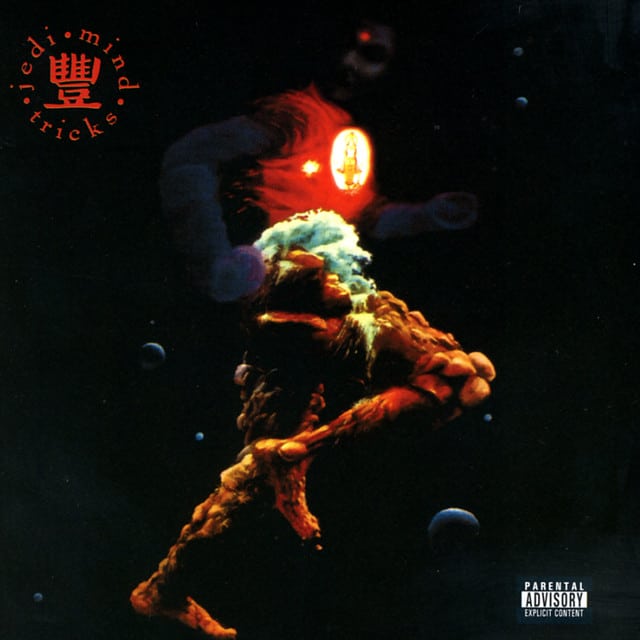 Spookier than any haunted house you strolled through as a kid. Infusing their signature brand of hardcore East Coast hip hop with haunting violin strains and minimalist drum patterns, Jedi Mind Tricks drives home the razor-sharp lyricism that cuts deeper than any pumpkin carver. The track encapsulates what Halloween is all about; a calculated, surgical terror that hangs in the air, lurking in the corner of your mind. Not your typical Halloween bash anthem, but a chilling portrait on the canvas of hip hop that'll cast a long, uneasy shadow across your festivities.
36. Blood on the Cobblestones – Ghostface Killah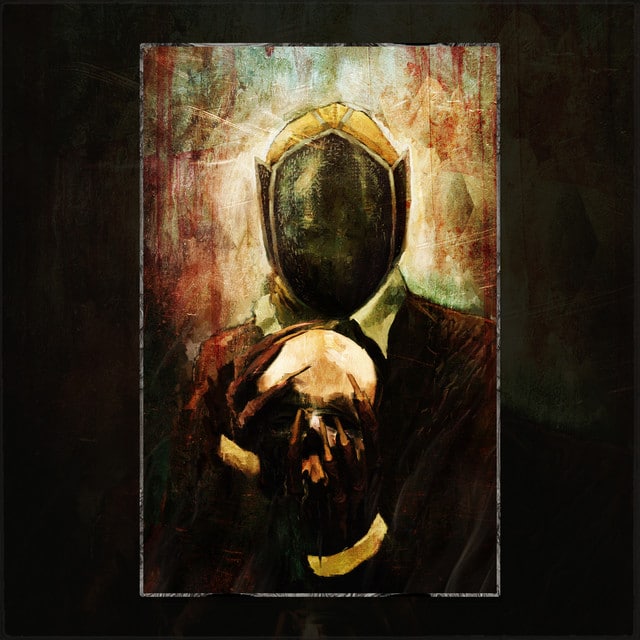 Blood splattering on cobblestones paints a chilling ghetto gothic scene, dripping with horror and mystery. Those gritty Wu-Tang beats, filled with eerie woodwinds and haunting strings, transform the darkest corners of your imagination into a grimy, grotesque tableau of Staten Island after dark. This track ain't just hip hop, fam—it's a front row ticket to a midnight horror show, right in the heart of Shaolin. Word.
35. Wolfman Jack (feat. Senim Silla & One Be Lo) – Binary Star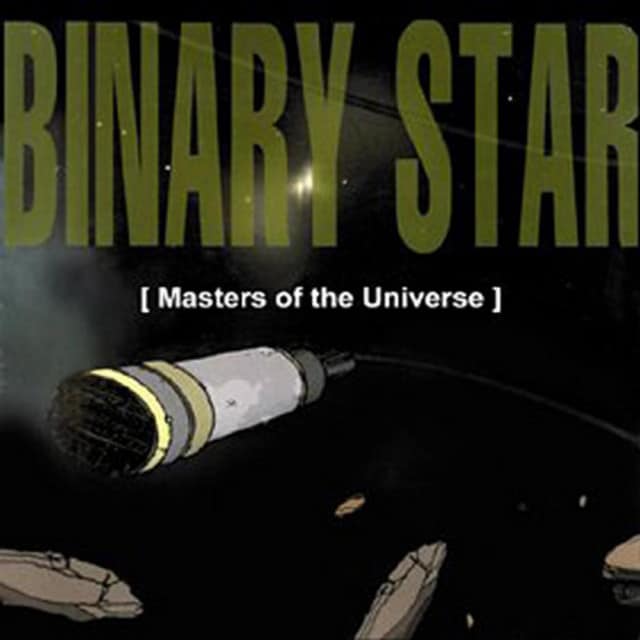 Silla and Lo, they paint a picture so vivid, you can't help but feel the fur sprouting on your back and the eerie glow of the moon tugging at your inner beast. The beats hit like footsteps in the night and the lyrics grip you in the dark clutches of an unforgettable Halloween night. This joint ain't child's play. As soon as it kick off, you can feel the gruesome energy kick in, like silver bullets zinging through the night. Binary Star serves up a lycanthropic feast, perfect for when the moon is full, and Halloween spirits prowl the hood.
34. Playa Hataz – Three 6 Mafia
The joint is a sonic séance, summoning an ominous atmosphere that seems to draw its life force from the darkest corners of Memphis streets. The haunting instrumental, grimy lyrics, and the Mafia's signature gritty delivery combine to create a soundscape that's more chilling than any Halloween night. As often is the case with Three 6 Mafia, the real horror might lie not in the supernatural but in the very real menace of the streets. Best played loud as you roam your block when the jack-o'-lanterns are lit, adding another spooky layer to your Halloween mischief.
33. Should I Killer – Tech N9ne
Tech's verses are tense and twitchy, filled with paranoia and anxiety – ain't no pillow talk here. His flow – a mix of rapid-fire delivery and intricate wordplay – spits out lines like hexes, making you feel like you're caught in the crosshairs of a hellish hunt. The beat is like the soundtrack to a horror movie, escalating and intensifying the fear factor with every bar. This joint cuts through the typical Halloween noise, making it a raw choice for Hallow's eve. Let that ghoulish melancholy bleed your speakers out, word!
32. Dead Zone – CZARFACE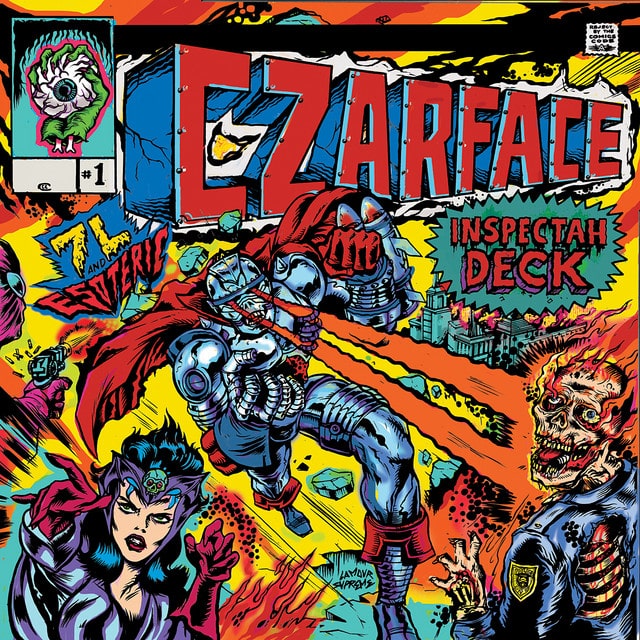 The trio, comprised of Inspectah Deck and underground overachievers 7L & Esoteric, conjure an atmosphere of menace with a bass-heavy beat and sinister wordplay on "Dead Zone". They hit you with bone-chilling rhymes laid over spectral beats that'll leave any stoop bumpin' with ghoul-infested vibes. CZARFACE masterfully manipulates the mechanics of the genre, utilizing comic book villain metaphor and sinister soundscapes to produce an auditory horror flick. The track's ominous undertones, combined with its raw, uncut lyricism, make it a perfect anthem for a dimly lit Halloween night, reverberating through the cold dead zone of All Hallows' Eve.
31. I Will (feat. KXNG Crooked, Royce Da 5'9″ & Joell Ortiz) – Eminem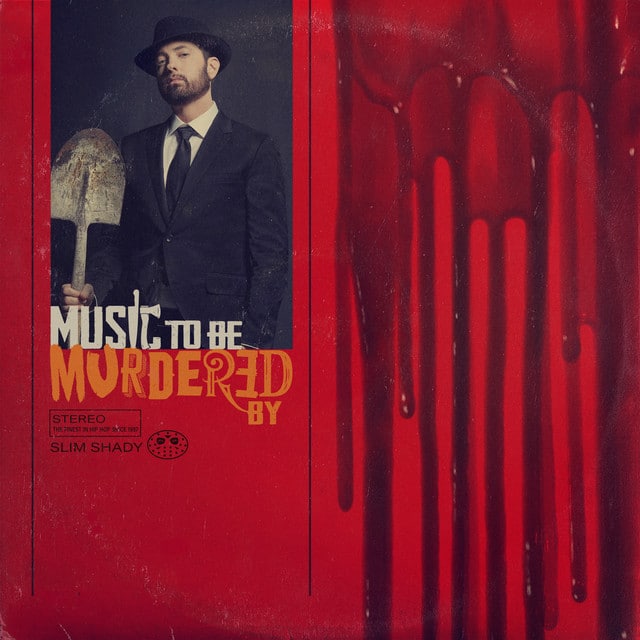 Featuring lyrical heavyweights KXNG Crooked, Royce Da 5'9″, and Joell Ortiz, this cut oozes the Shady brand of sinister right from the marrow. Em and his cohorts transform their lyrical prowess into an assortment of Halloween-esque imagery, turning their verses into pseudo-crypts filled with hard-hitting bars. The track's harrowing instrumental and their unrelenting delivery force you into the bowels of their psyche, as if walking through a haunted house oblivious of the horrors lying in wait. "I Will" is a gory sonic trip you might not want to take alone after sundown on All Hallows' Eve.
30. Black Magic – Styles P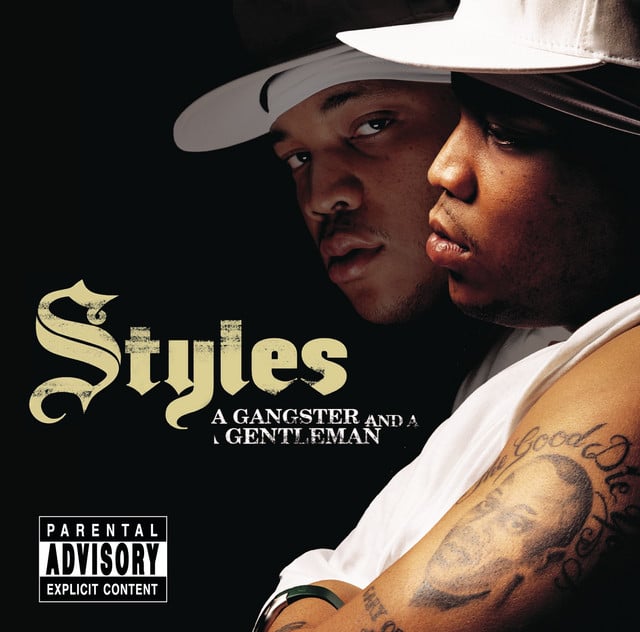 Taking the route less explored in the Hip-Hop realm, this gritty number has the Ghost weaving tales filled with ominous happenings and the esoteric. The production is icy, haunting, and perfect for Halloween, giving listeners eerie goosebumps. 'Black Magic' serves as a grim reminder of the rough and tumble world Styles P hails from, dropping gems of street wisdom masked as cautionary tales. It's an intriguing entry into your Halloween playlist, lacing the sinister with raw lyricism that you'd expect from this Yonkers rap legend. It's a hex of a track guaranteed to cast a spell over your speakers.
29. Monster – Kanye West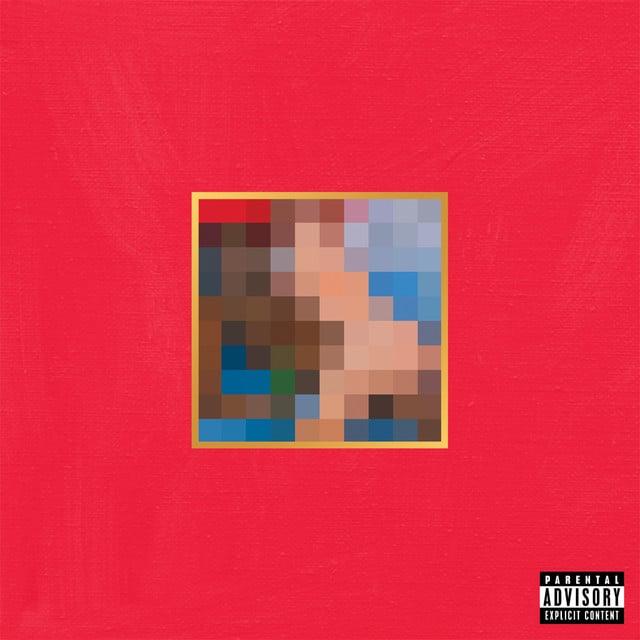 Jay-Z and Rick Ross slide through with grisly metaphors and beastly bars, but it's really Nicki's maniacal, multimodal verse that transforms the track into a horror show. Ye provides the cue with a monstrous beat that's a perfect backdrop for this terror-filled lyrical display. It's a bar-heavy, beat-driven haunt that fits every ghoul-filled gathering or freaky fright-night. Ain't no creature creeping under your bed could compete with the macabre mastery on this joint. Blast it and Kanye's Monster takes over the night!
28. Karma Hotel – The Spooks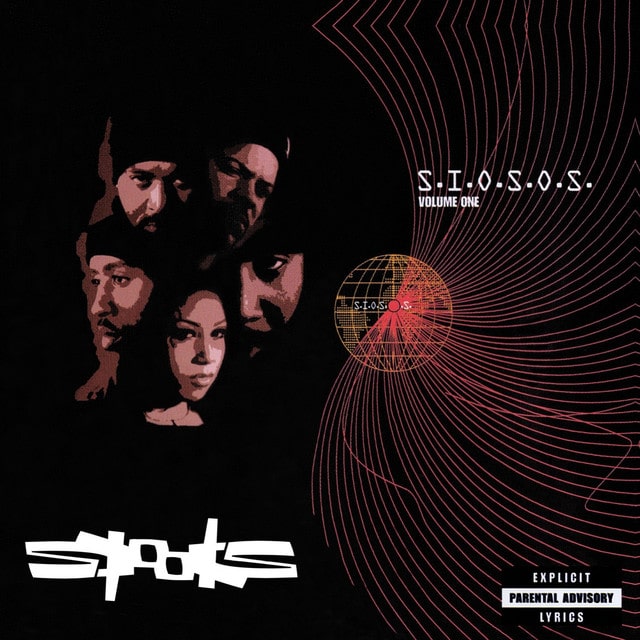 The eery echoes and piano trills coupled with the raw, bone-rattling beats brings the dark side of life, death and the unexplainable to light. The storytelling is pure novella horror, the lyrics spinning a chilling narrative that seamlessly aligns with the Halloween spirit. Just as a getaway to a haunted Karma Hotel, this cut hits with a chill that sends shivers down your spine. It's the Halloween soundtrack you never knew you needed but trust me — once it hits, you feel no pain.
27. Halloween On Military Street – Insane Clown Posse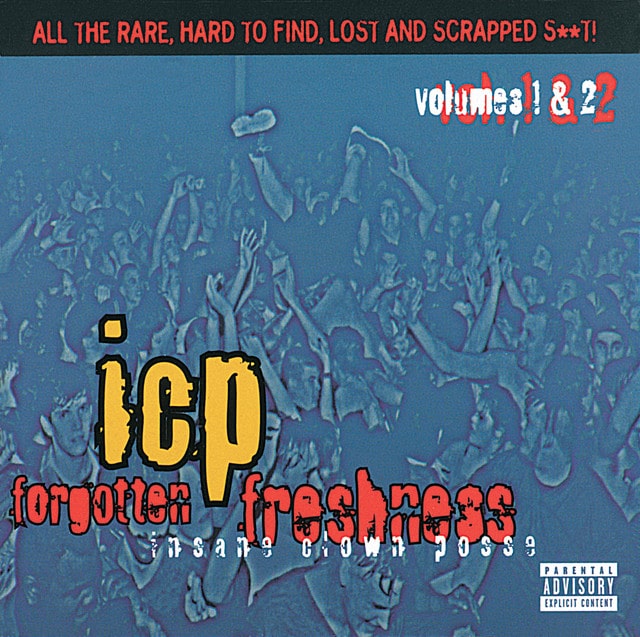 The horror-tinged track, off their 'Forgotten Freshness, Vol. 2' released in '98, is a demonic joyride through the gritty undersides of Motor City. Violent J and Shaggy 2 Dope kick rhymes like trick-or-treat candy, leaving us blood-curdling tales of zombies, evil spirits, and disturbed killer clowns. It's the musical manifestation of a grisly haunted house, only, this one's got a raw, hardcore beat. A cacophony of horrifying vignettes that'll send shivers down your spine even more than the Detroit winter, homie. Halloween ain't Halloween without this ICP classic.
26. Zombie – E-40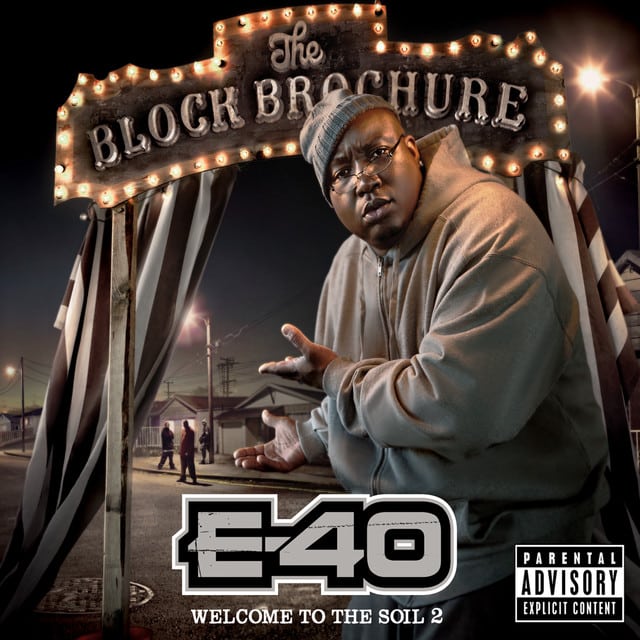 Embedded with a hypnotic beat that slithers around you like fog rolling in at midnight, "Zombie" is an exhilarating track that lurches forward with the relentless tenacity of the walking dead. E-40's slo-mo flow and dark wordplay bring out the uncanny feeling of a moonlit graveyard, making it perfect for a Halloween chill. So brace yourself, because when E-40's zombie calls, ain't nobody resting in peace!
25. Coveralls – Aesop Rock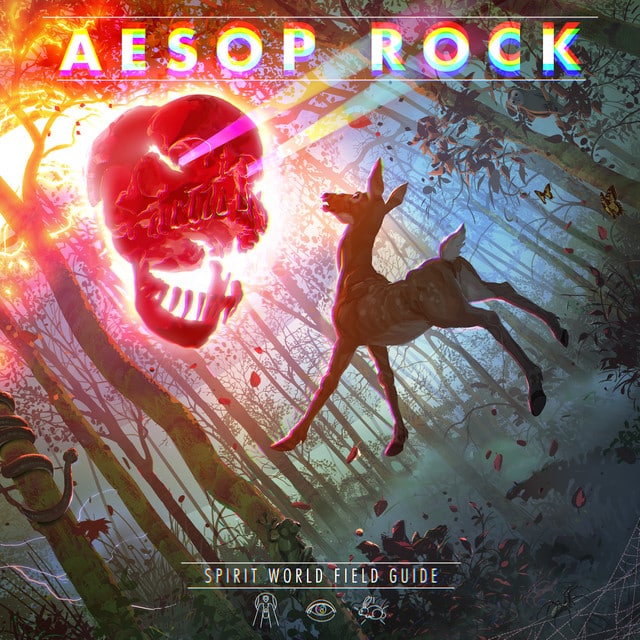 The rapper's dense, cryptic bars are a fitting echo to the ominous, claustrophobic beats crafted by the maestro himself. It's like a slow creep down a dimly-lit corridor, every turn leading to another enigma. This song is a code written in fear's own language, setting the tone for a night of Halloween-themed horror. "Coveralls" sneaks up on you, just like the best kind of jump scares. You ain't ready until the fright hits; then, it's too late. This woozy voyage into the macabre is perfect for those in search of a more intellectual Halloween thrill. Aesop Rock dons his "Coveralls" and walks us straight into the abyss. Get ready to be unsettled.
24. Werewolf Bar Mitzvah – Jeff Richmond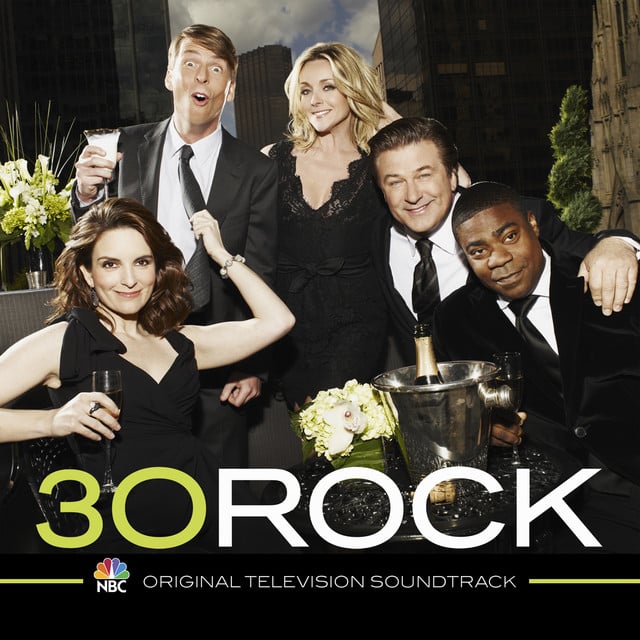 An obvious comedic addition to the list, perhaps one for the kids! But this tongue-in-cheek approach to the spooky vibe is a hilarious addition to the spooky night mix. This joint is a play on the classic werewolf myth, adding a hip hop-infused comedic twist that will lighten up any Halloween party playlist. It's got all the elements – wolf howls, ghostly choirs, and zany lyrics that keep the cobwebs hanging. The track's playful and comic vibe brings a unique flavor to any Halloween rap line-up. Light on terror, heavy on fun, this is a must-spin for any October 31st bash.
23. Never Dead (feat. M. Sayyid as Curis Strifer) – Viktor Vaughn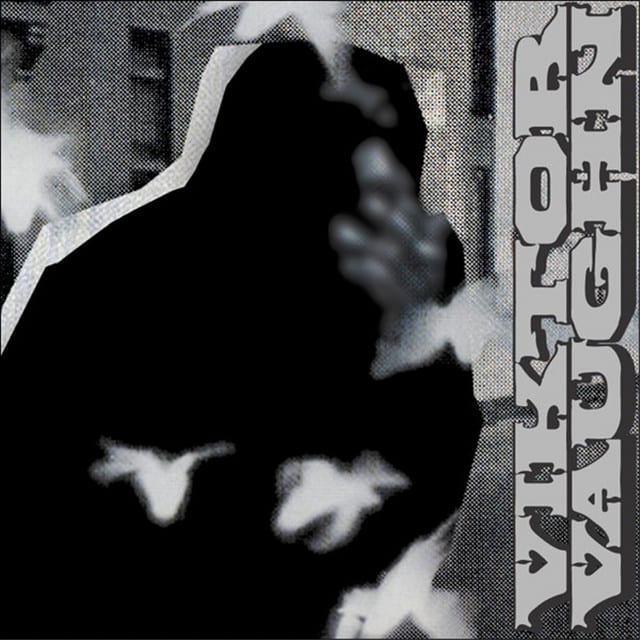 From 2004's 'Venomous Villain,' Viktor Vaughn, a.k.a. the enigmatic MF DOOM (RIP), gives us "Never Dead". The song opens up with a chilling narrative that'll make your heart pound like a beatbox. M. Sayyid, stands shoulder to shoulder with DOOM, delivering verses only a nightmare could conceive. Never Dead takes you on a gruesome odyssey, even before your neighbor's jack-o'-lantern starts to rot. The eerie instrumental, the haunting rhymes, they all make for an ideal Halloween banger. If All Hallow's Eve had an official hip-hop soundtrack, you could bet your bottom dollar that this DOOM classic would be on heavy rotation. Y'all feel me? This ain't kid stuff; it's the real deal, grown-folk horror. Play this, and you'll have every goblin in the neighborhood bopping their head.
22. Freaks Come Out at Night – Whodini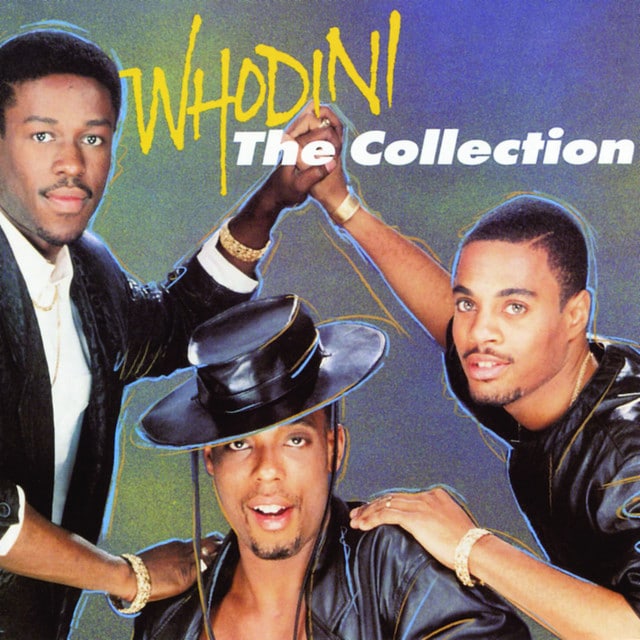 The title itself is a dead giveaway, conjuring up images of ghouls, mischief makers, and nocturnal creatures crawling out of their crypts. Sculpted around a minimalist but hard-hitting beat, the Brooklyn trio lays down a narrative ripe for Halloween, unmasking the freaks that roam the streets after sundown. So when the moon hits its peak, remember someone's always watching, and as Whodini wisely puts it, those freaks come out at night!
21. Nighttime Vultures (feat. Lex Diamonds) – Mobb Deep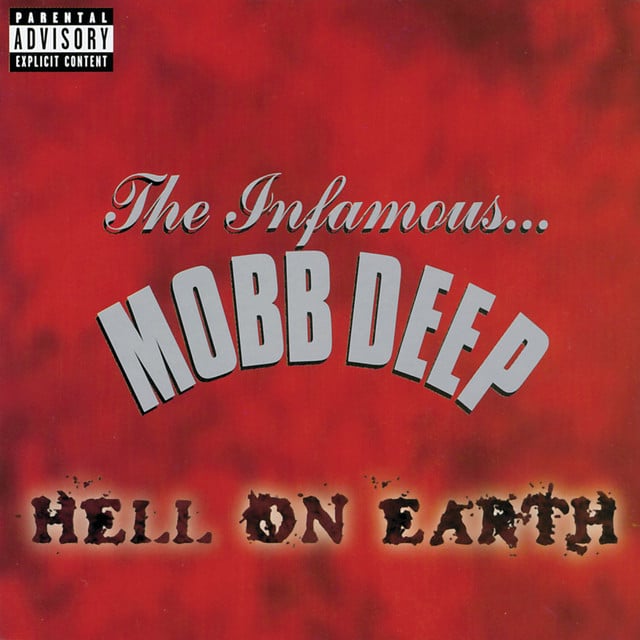 One listen to "Nighttime Vultures," and it's Halloween in the headphones, no doubt about that. Mobb Deep, straight outta the Queensbridge projects, ain't here to sugarcoat anything. They're here to serve up horrorcore on a platter, one horrifying lyric at a time. The track's production – dark and haunted – is like a lurking ghoul, while Lex Diamonds' varied flow keeps things unpredictable, like an eerie jump scare. It's a chilling narrative of street life, replete with grim metaphors, making it the ideal soundtrack for a Halloween night stroll. So toss on your darkest attire, hit play, and let these rap genius-led phantoms guide your way through the evening mist. "Nighttime Vultures" is a grim reminder that the spookiest stories are the ones grounded in reality.
20. Ghost Deini (feat. Superb) – Ghostface Killah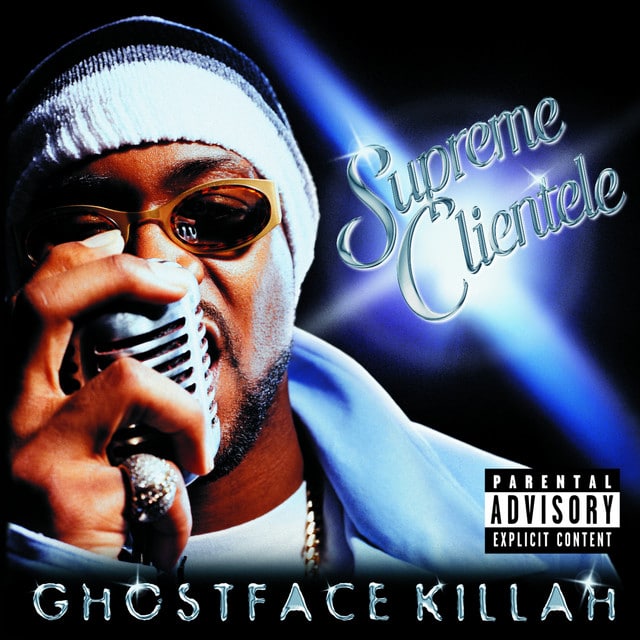 Now let me kick a little something about "Ghost Deini" off Wu-Tang Clan member Ghostface Killah's critically acclaimed album "Supreme Clientele." This track, featuring Superb, spins a metaphysical web of spectral rhymes that could spook the spirit outta the hardiest thug. Ghostface delivers haunting bars with his inimitable blend of raw grit and spectral surrealism, flowing like a phantom through a narrative riddled with specters. Listen close and you'll taste the undercurrent of paranoia, the constant sense of something lurking in the shadows. This ain't your regular party jam but it's a must have on your Halloween playlist. Ghost Deini's reality-rap griminess is the kind of vibe that'll keep your block's trick-or-treaters glancing over their shoulders. Ghostface proves without a doubt, ain't nobody do Halloween hip-hop like the Wu.
19. Sorry Louie – Eazy-E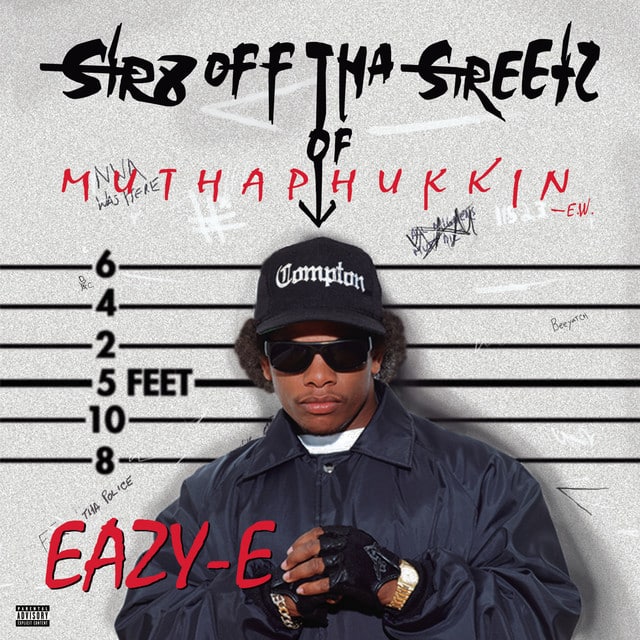 Eazy-E, the Godfather of Gangsta Rap, invades your speakers with this haunting anthem that drips with a petrifying atmosphere akin to a Hitchcock flick. Picture this: You're cruising through Compton on a chilling Halloween night, candy wrappers rustlin', while this song emanates from your stereo. Eazy doesn't go for cheap thrills but builds a terrifying narrative that can chill even the hardest G's. Whether you're chilling with your homies or trying to spooky up your Halloween, "Sorry Louie" is a guaranteed shiver-giver. Eazy does it, and fright night will never be the same again.
18. 1-1800 Suicide – Cut Killer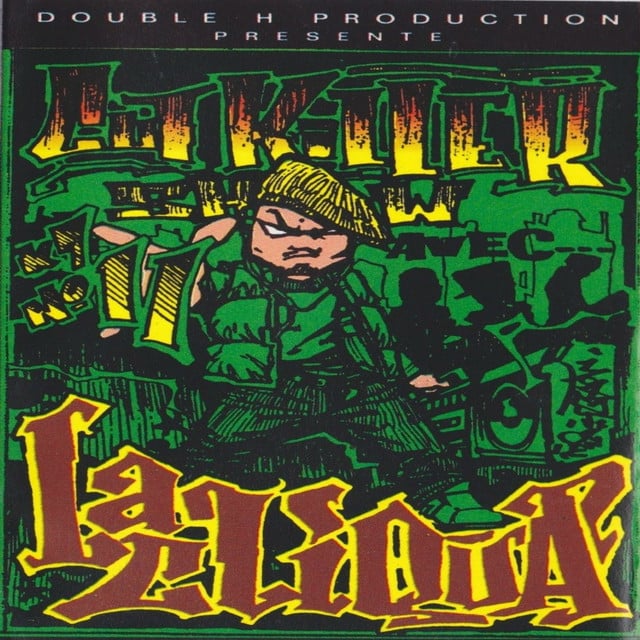 With its gritty boom-bap rhythm and morose lyrics, it's a perfect soundtrack to raise the hair on the back of your necks this Halloween. The French DJ treats us to a bleak perspective on life, death, and everything in-between, reflecting the cold, unforgiving nature of reality. The track's grim undertones seep deep, as if a specter creeping in the shadows, its sinister whisper chilling you to the core. Play this at your Halloween soirée if you wish to see the bravado shed off even the toughest gangstas in the room. Word of caution, though – this is not for the faint-hearted; it gets darker than the pit of a pumpkin.
17. Devils Night – D12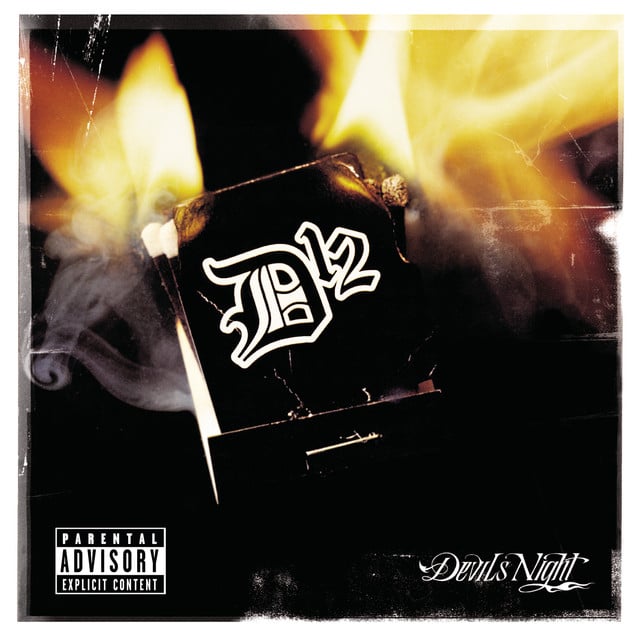 Straight outta the Motor City, D12, including the Rap God himself, Eminem, brings us "Devils Night". This ain't your average ghoulish giggle; nah, this cut is the embodiment of demonic mischief. Played on the eve of All Hallows' Eve, the Detroit crew serves up a spectral spectacle teeming with chaotic energy. Littered with references to arson, mayhem, and all sorts of nasty business, this track was practically designed to spook your senses. With its bone-rattling beats and ghastly rhymes, "Devils Night" is the audio equivalent of a haunted house. So, if you're trying to turn up the heat this Halloween, you can't go wrong with this D12 classic. It's so diabolic it'll make Lucifer blush!
16. Devil's Son – Big L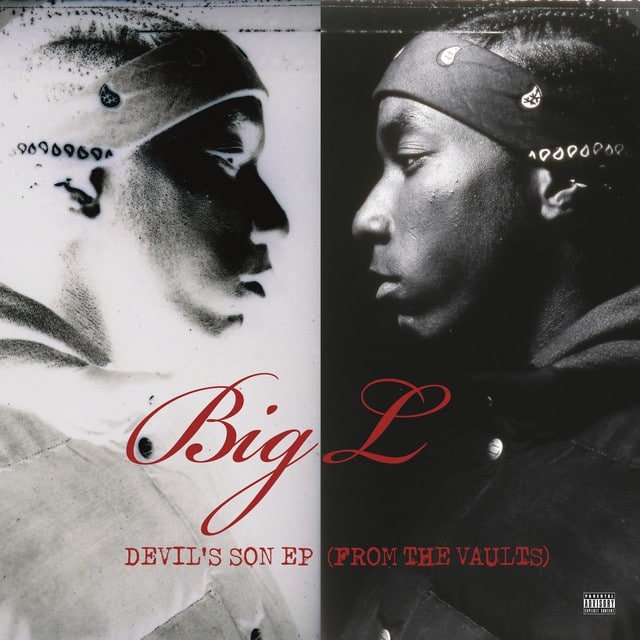 The Harlem MC unloads rhymes darker than any witching hour, leaving a trail of pure menace in his wake. Picture this: it's Halloween, and as the night falls, you blast this joint from your speakers. Immediately, the cold chills set in. Big L ain't playin' around, y'all. He's built a hellish picture with his lyricism, wordplay that would make even the most seasoned hip-hop heads shudder. And the beat? Forget about it. It's the perfect backdrop for L's macabre narrative. It's raw, it's real, and it's spooky as hell. This is the type of joint to play if you want to keep those trick or treaters at bay.
15. Playa Hataz – Three 6 Mafia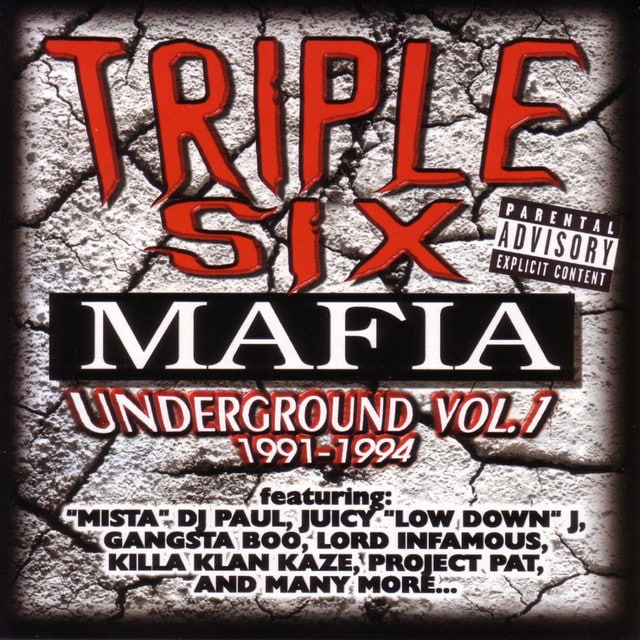 Let's keep it 100, this joint's got a haunting trap beat that's colder than a graveyard at midnight. Juicy J and the crew spit venom on this icy instrumental, sending shivers down the bravest thug's spine. And don't get me started on Lord Infamous' verse, homie's got the ability to turn rhymes into nightmares. Halloween block party or not, put this on the speakers and watch trick-or-treaters cross the street. Trust me, ain't no Casper-friendly spirit dwelling in this one. Playa Hataz is that perfect musical poison you pour when you need to spook the hood.
14. Cereal Killer – Method Man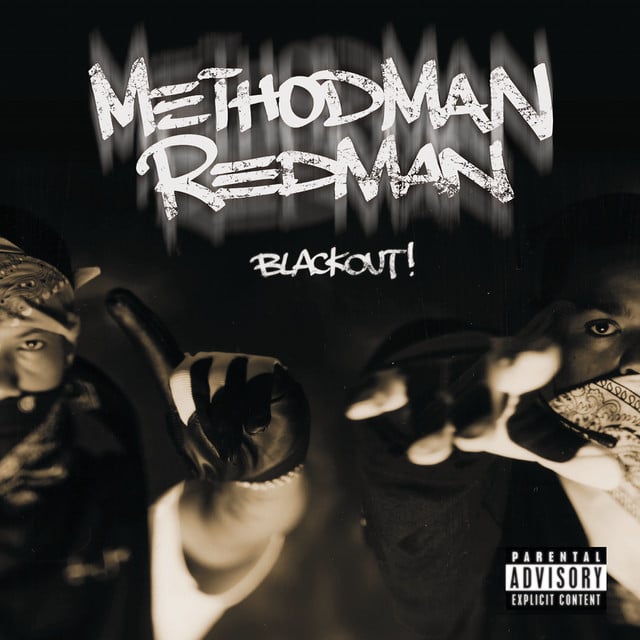 Now, don't let the witty title fool you, this ain't about munchin' on some Frosted Flakes. This hails from Meth's 'Tical 2000: Judgement Day,' and it's got enough creep factor to make Freddy Krueger shudder. Method Man displays his lyrical prowess, spitting bars that would give any ghost story a run for its money. The beat creeps up on you like the boogeyman in the dark, while Meth's haunting delivery could rattle the chains of the dead. Drop this track at your Halloween get-together and watch the living room transform into a haunting Hip Hop séance. Trust! Ain't no party like a Meth Halloween party!
13. Illusions – Cypress Hill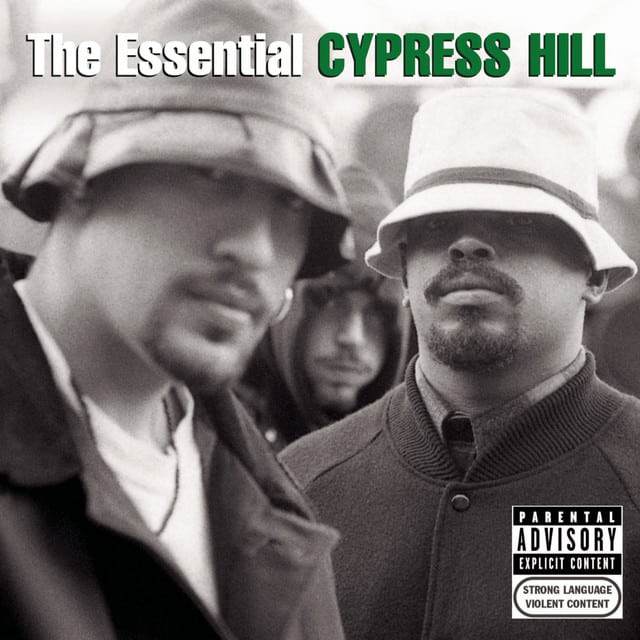 Illusions – Cypress Hill Cypress Hill's "Illusions" is the kind of track that gives you chills down the spine, not from fear but from the sheer brilliance of the lyrics. Off the seminal album 'Temples of Boom,' this joint takes you on a mind trip that's spookier than a haunted house. B-Real's trippy flow tells a tale of paranoia and deception, making the shadows dance and the walls close in. DJ Muggs lays down a somber beat, turning the knobs to eleven on the eeriness. Play this joint at your next Halloween bash and watch as folks get lost in the mind-bending narrative. The psychological horror in "Illusions" transcends beyond just a Halloween tune – it's a hip-hop masterwork designed to linger in your mind long after the track ends.
12. Psycho – 50 Cent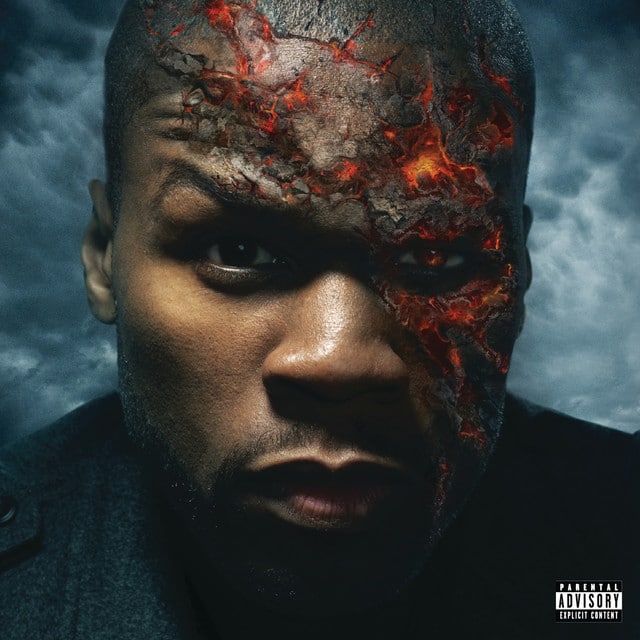 With hard-hitting bars and a beat that drips with menace, it defines "terrifying". Let's not forget the collaboration with Eminem, where Em proves to us, yet again, why his sobriquet is Slim Shady. The back and forth between these hiphop juggernauts is psychotic, the chilling delivery is enough to make Freddy Krueger check under his bed. Drop this track into your Halloween playlist and watch as folks wonder who's the bad man hiding under the ski mask. Just remember yo, this ain't the candy-coated Halloween tale, it's the grisly saga of Queens' most feared. Now that's what I call Halloween, old-school Hip Hop style! Straight up, don't get shook now, y'all.
11. Scary Movies – Eminem, Royce Da 5'9″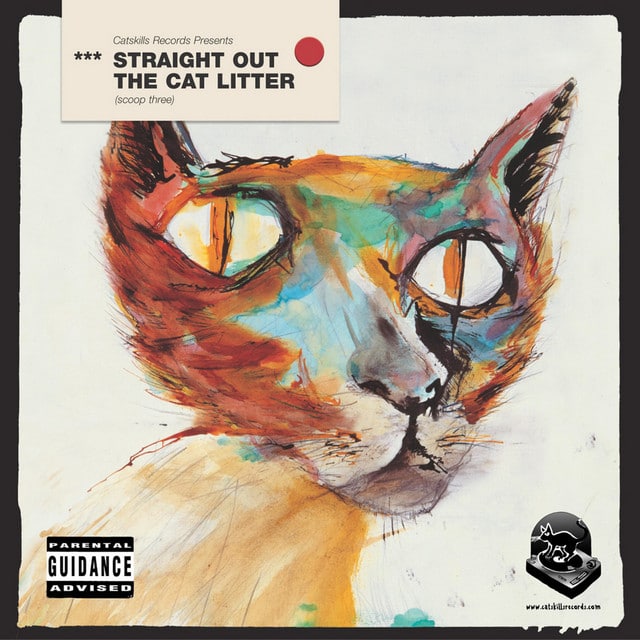 This ain't no Michael Jackson "Thriller" vibe. We're talking pushing past the boundaries of what's dark, what's eerie. The Sonorous Star Remix of "Scary Movies" descends like an apparition in a haunted house, making your boombox shake against the onslaught of manic hip-hop energy. The cut's pulsating beats and scratched samples, with verses that straight up give Freddy Krueger the chills, are engineered to echo through the October night. It's an offering from the altar of horrorcore, served on a blood-soaked vinyl. We're talkin' 'bout verses that'll make the hairs on the back of your neck stand up, like you just walked over someone's grave. Try bumping this out your speakers on All Hallow's Eve, and you ain't gonna need no haunted house. Your crib will become the thrill ride of the block.
10. A Nightmare on My Street – Will Smith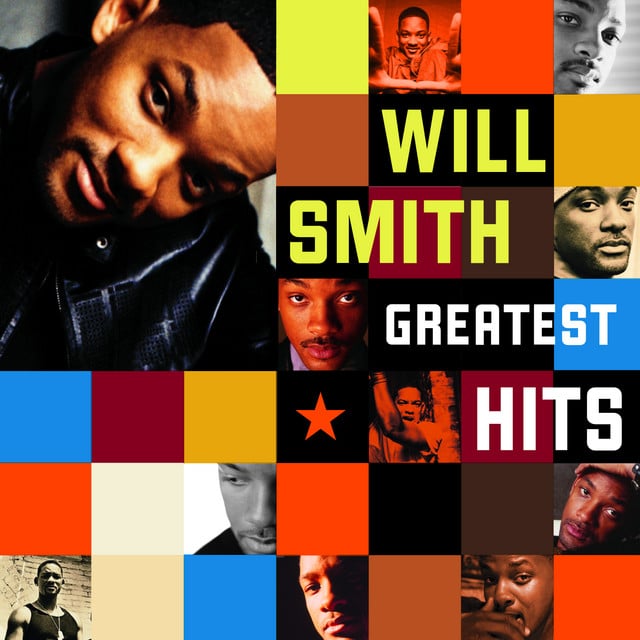 This track is hip-hop's tribute to Wes Craven's slasher classic, 'A Nightmare on Elm Street'. Smith and Jazzy Jeff spin a tale of Freddy Krueger terrorizing their block with razor-gloved swagger. Instead of screams, you get slick rhymes wrapped in funky, old-school beats. Imagine doing the Running Man while the neighborhood kids go trick-or-treating! It's a fun, bouncy track that perfectly captures the spooky yet celebratory vibe of Halloween. Play it loud while handing out candies and watch the thriller in your front yard! Now, that's my idea of a hip-hop Halloween.
9. Halloween – Kodak Black
Dropping in 2017, "Halloween" flips the script, turning your regular trick-or-treat experience into a vivid portrayal of the streets. With the bass-heavy beat and Black's gritty raps, this jam brings a ghoulish vibe to your soundscape. No need for pumpkin spice here; this anthem serves up street tales infused with Halloween themes that hit harder than a bag of candy corn. So, slide this on your playlist when you're out there in the night, prowling the streets in your ghoulish gear. Or maybe you're just kickin' back, handing out candy, but you want a sinister soundtrack to set the mood. Either way, Kodak Black's "Halloween" is the joint that's sure to spook the whole block. Ain't no debate about it.
9. Halloween – Kodak Black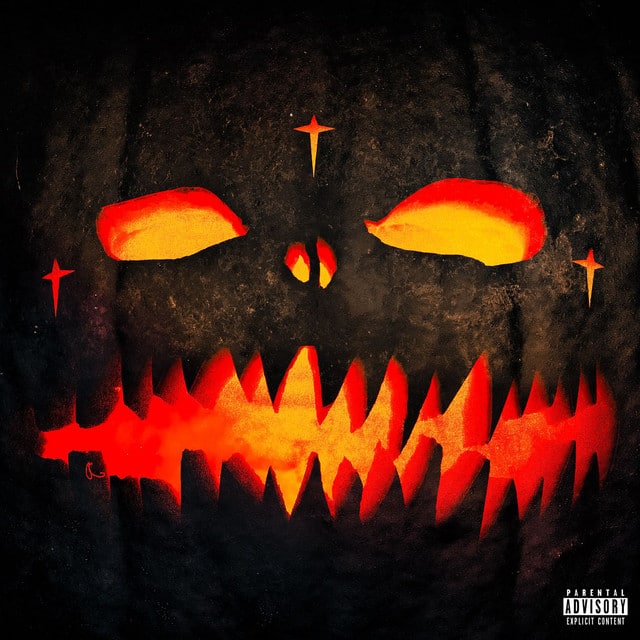 "Halloween" – Kodak Black: This track is straight fire, pure eerie! Kodak Black, the Pompano Beach poet, churned out a straight banger with this one. He ain't spitting your typical Trick or Treat lines, instead, he's laying down bars about street life wrapped in a Halloween theme, like a hood version of Edgar Allan Poe. The haunting beat, produced by the genius Rex Kudo, underlines the chilling atmosphere of the song. This track is the perfect mix of Hip Hop and Halloween – the kind of jam you'd blast out the whip while cruising round the neighborhood on All Hallows' Eve. It's dark, it's raw, it's real – it's Kodak Black at his finest.
8. The Magic Number – De La Soul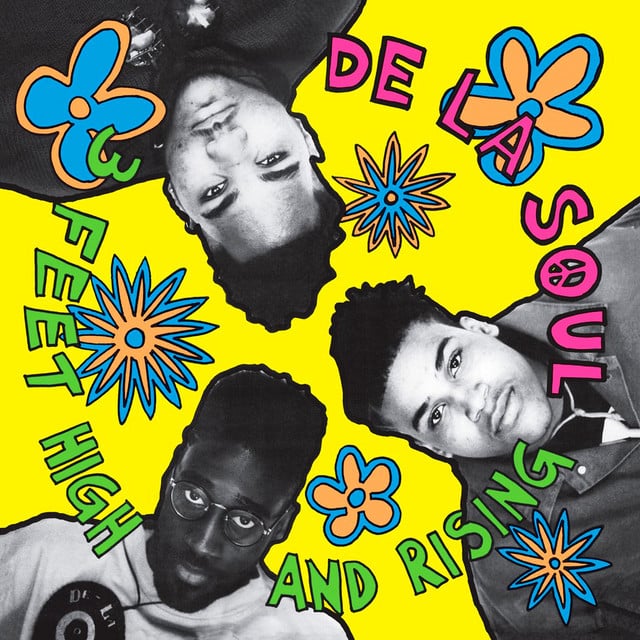 This cut, off their '89 breakthrough album "3 Feet High and Rising," is a playful trip into the trio's abstract minds. The beat, a jigsaw puzzle of samples, slaps in that old school way and the rhymes – pure De La Soul, conscious yet whimsy. It's that touch of the eccentric and unpredictable that gives it a Halloween fit. Bust this track out when the Halloween shindig is in full swing – when the ghouls and goblins are bobbing to the beats and the witches are wildin' out on the dance floor. This is that magic number vibe, y'all!
7. Murder Ink – Dr. Dre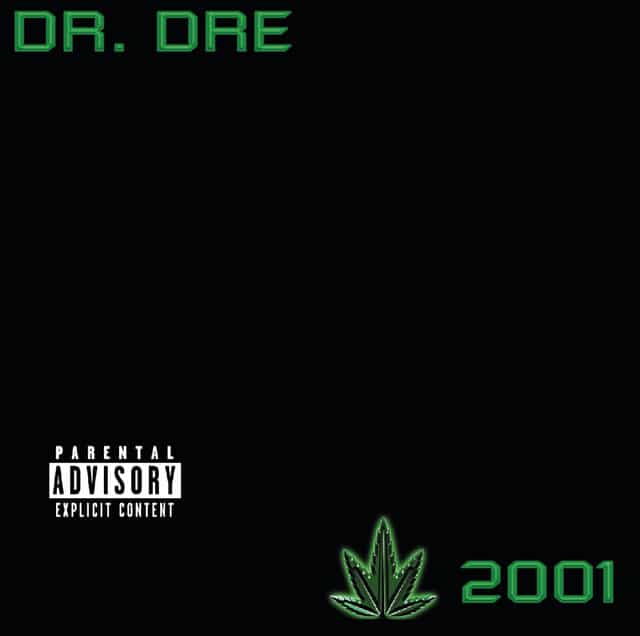 Dre's haunting masterpiece, "Murder Ink," sits deep in the shadows of his sophomore solo album, "2001." The sinister, creeping beat, sampled from an old-school slasher movie, sets the tone – this is no joyride through Compton. This is the sound of shadows creeping up on you in the dead of night. Dre and his protege, Hittman, spin tales of gangsta ruthlessness with a horrorcore twist. It's a blood-curdling sonic journey that's gonna send shivers down your spine. Add it to your Halloween playlist, and you might find your homies glancing over their shoulders. Murder Ink ain't just a song, it's an experience, one that encompasses the darker dimensions of hip-hop and Halloween.
6. Reign in Blood – $uicideboy$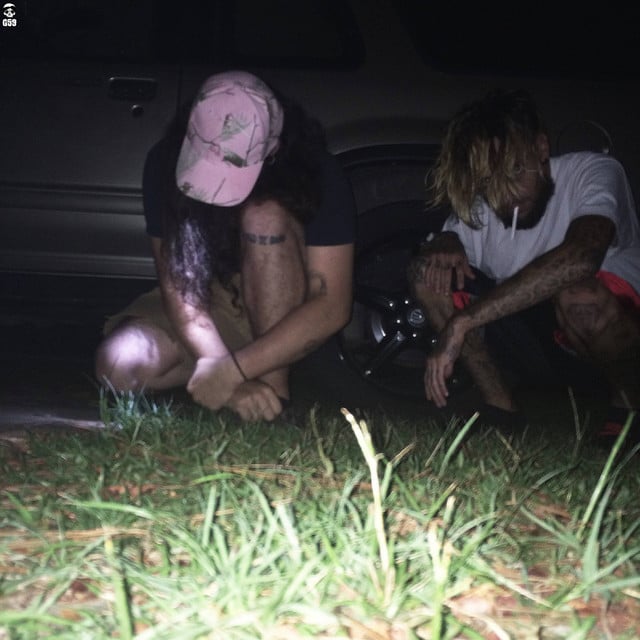 This ill joint rides on a haunting beat, chilling enough to make your spine tingle; it's like stepping into Michael Myers' terrifying universe. Their raps? Cold, raw, and ruthless, just like a horror flick villain. This ain't your typical Halloween soundtrack – it's a hardcore Hip-Hop anthem that drips with macabre vibes. Play this when you want to take your Halloween to a whole new level – when the candy is all gone, and all that's left are eerie shadows and beastly howls in the dark. This is that Reign in Blood pulse, it's not for the faint-hearted!
5. GHOST! – Kid Cudi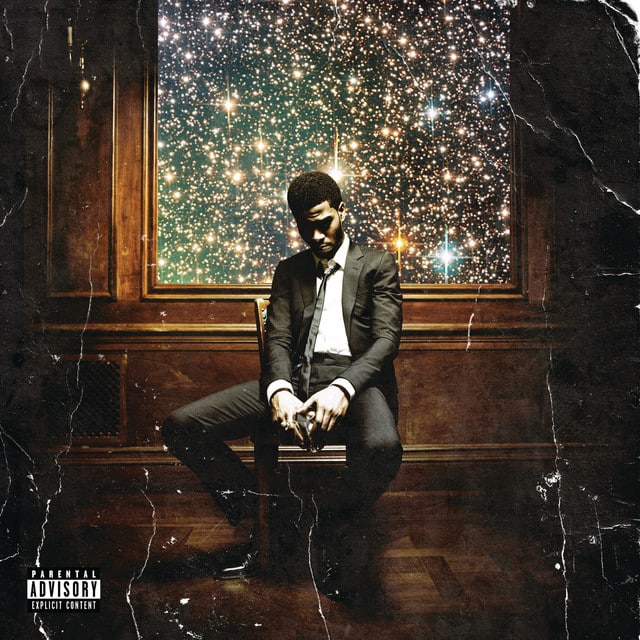 True to the Kid's renowned introspection, the lyrics delve deep into the darker recesses of the mind, exploring themes of despair and existential dread. The somber, echoey vocals conjure images of wandering spirits lost in limbo, tethering this track firmly to the realm of the supernatural. Perfect for setting the tone in the deep hours of your Halloween bash, when the ghosts of past, present, and future come out to play. Y'all feel that shiver, right? That's the ghostly magic of Cudi.
4. Murder Was The Case – Snoop Dogg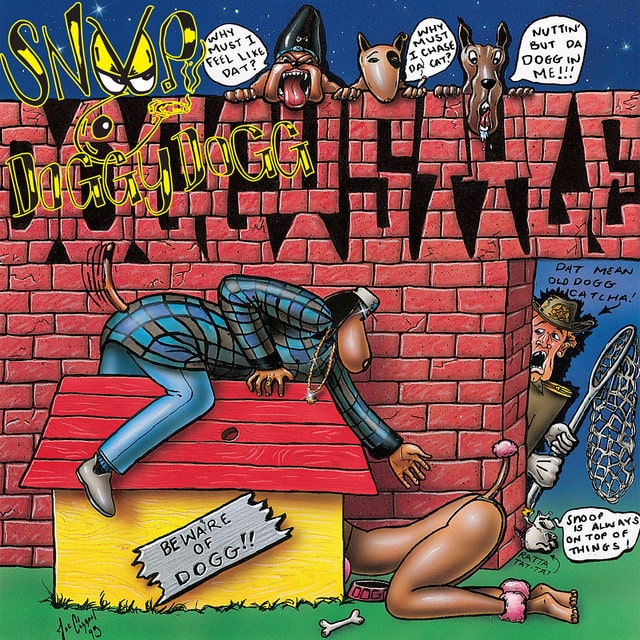 Styled as a conversation with the devil, the song sets the ultimate eerie atmosphere. When that guttural G-funk starts creeping through your speakers, it's like the whole Halloween scene is set – a touch of death, a hint of danger, and a voyeuristic journey through a haunted landscape fueled by fear, paranoia, and fascinating morbidity. This joint ain't just a Halloween hit, it's a classic from the Death Row era that still sends shivers down the spine. Play it loud, let it bang and watch the fear factor rise!
3. Dance With The Devil – Immortal Technique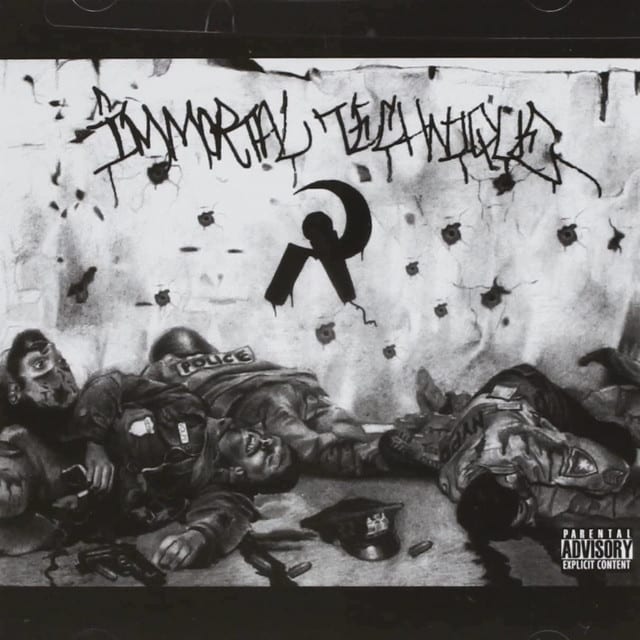 Ain't no scary movie that can frazzle your nerves quite like Immortal Technique's dark classic. This ain't just a track, it's an odyssey through the urban underbelly, laden with chilling narratives and monstrous revelations. The story unfolds like a grim urban legend, the kind that horrifies you but keeps you glued all the same. This track goes beyond fright night chills – it's a frighteningly stark mirror held toward society's underbelly. Immortal Technique serves his verse like a cautionary tale, and the haunting beat only magnifies the dread. This Halloween, let Dance With The Devil be your eerie soundtrack, reminding you that real monsters aren't always under the bed, sometimes they walk among us. Ghost stories? Pfft, this rhyme's a much grislier ride.
2. Mind Playing Tricks on Me – Geto Boys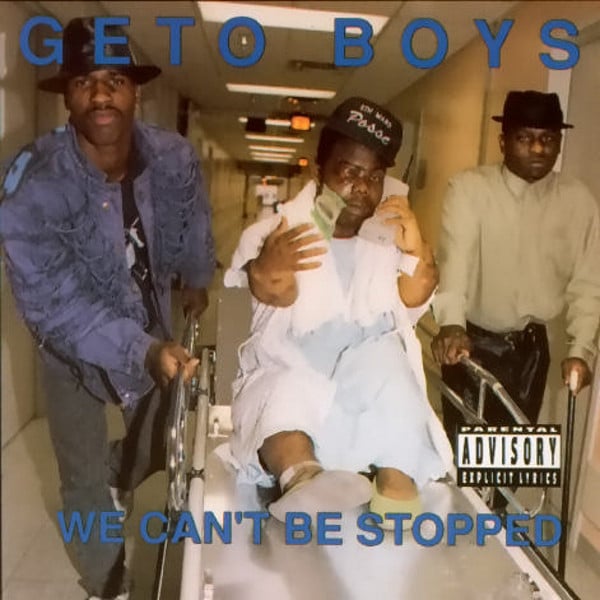 We ain't talking Casper here, but ghosts of the mind that lurk in the shadows of paranoia and fear, making your heartbeats drop like 808s in the dead of night. Scarface, Willie D, and Bushwick Bill trade verses about disillusionment and mental health, painted in the chilling palette of the disenfranchised urban landscape. This ain't just another rap song, nah, it's a reality check with a sick beat. So if you're looking to add a splash of ghetto angst to your Halloween playlist, this scary gem got you covered. Trust, ain't nothing trickier than the mind itself.
1. Silent Murder – Nas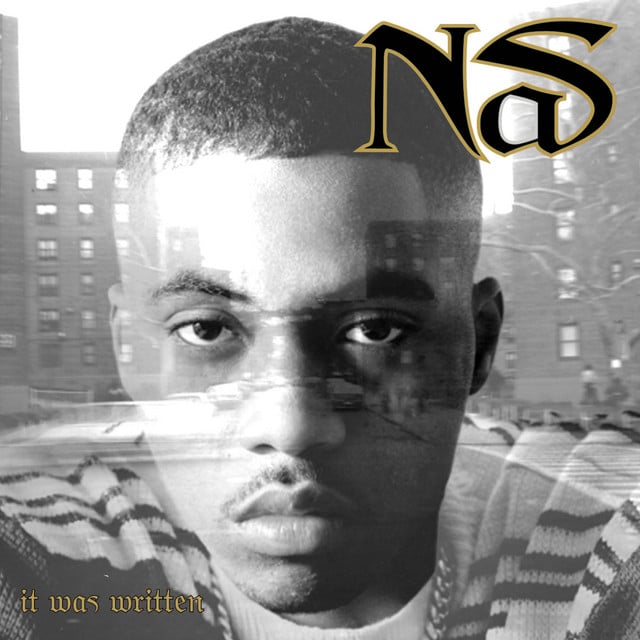 Appearing on the international and cassette versions of his 1996 sophomore album "It Was Written", the cut is a veritable ghost-story rap. The hauntingly minimalist beat, riveted by sly piano notes and gentle drum taps, nurse Nas' chilling tales of life in the darker ends of Queensbridge. His meticulously composed lyrics grip you like the chill of a gusty October night. Ain't nothing silent about this murder, y'all. It screams raw, undiluted horror, making it a perfect addition to the Halloween playlist.