The United Kingdom has always been a hub for musical innovation, and its rap scene is no exception. From the gritty realism of Dizzee Rascal's Boy in da Corner to the slick wordplay of Dave's Psychodrama, British rappers have consistently pushed the boundaries of the genre.
Wiley, often hailed as the 'Godfather of Grime,' laid the foundation for a whole new genre of music, while Kano's intricate storytelling and technical prowess have earned him a place among the greats. Meanwhile, artists like Stormzy, Skepta, and Dave have brought Brittish rap to the global stage, winning awards, topping charts, and selling out arenas worldwide. Yet, despite their different styles and approaches, all of these artists share a common thread: a commitment to authenticity, innovation, and excellence.
So let's get into it. From Dave, Headie One, and Ghetts to Roots Manuva, Little Simz and Dizzee Rascal, here are the top 25 best British rappers of all time.
50. Kwengface
Kwengface, a key player from the formidable Zone 2 crew in Peckham, has carved out a name for himself as one of the most distinctive voices in the UK drill scene. His tracks don't just hit; they reverberate, echoing the pulse and rhythm of South London. With tunes like "Tour de Opp Block" and "Auntie", Kwengface showcases an uncanny ability to turn street narratives into anthems, all while brandishing a flow that's as aggressive as it is melodic.
49. M24
M24, straight out of Brixton, is one of those names in the UK drill scene that you can't overlook. His impact is clear from the streets to the charts, and he's been consistent in delivering cold bars over even colder beats. With tracks like "Peter Pan" and "London", M24 has managed to craft anthems that encapsulate the energy and essence of the South London drill movement. His gravelly voice, combined with his no-nonsense delivery, cuts through tracks with precision, painting vivid pictures of life in the ends.
48. M1llionz
M1llionz, with roots tying back to both the Caribbean and Africa, is an embodiment of the UK's rich diaspora, and he's been causing seismic shifts in the UK drill and rap scenes. Hailing from Birmingham, M1llionz brings a distinct flair to his tracks, combining patois-inflected bars with the aggressive cadence of drill. His breakout track "Y PREE" was an undeniable anthem, showcasing his ability to craft infectious hooks and narratives of street life that resonate far beyond Brum.
47. Slick Rick
Slick Rick, the "Ruler", is one of those artists who transcends borders. Born in London, and then making waves across the pond in the US, he brought with him that British finesse, merging it with the gritty New York hip-hop vibe. With an eye-patch, impeccable storytelling ability, and a flow smoother than butter, Slick Rick's influence is unparalleled. Songs like "Children's Story" and "La Di Da Di" are quintessential hip-hop anthems, blending tales of street life with an almost fairy-tale-like narrative flair. Rick's style, dripping in gold chains and crowned with his signature fedora, became emblematic of a golden age in hip-hop. But beyond the bling and bars, Slick Rick's journey, from his UK roots to becoming a hip-hop legend in the US, is a testament to his adaptability and unmatched artistry. He didn't just contribute to hip-hop; he sculpted its very essence, leaving an indelible mark on both sides of the Atlantic.
46. Octavian
Octavian, a name that once buzzed with promise and a unique sound in the UK rap scene, brought a blend of rap, drill, and a touch of melancholic melody that garnered attention. Born in France and bred in London, Octavian Oliver Godji, stepped into the scene with a distinct sound, crafting tracks that resonated with a diverse array of music enthusiasts. His breakthrough single "Party Here" not only turned heads but set the stage for a career that looked promising, with his blend of melodic rap and introspective lyrics.
However, it's crucial to navigate through Octavian's story with a lens that acknowledges not just the artist but also the man behind the music. His career took a dark turn amidst allegations of abuse, causing the industry and fans alike to step back, reevaluating the space and platform provided to individuals whose actions off the stage cast a shadow that's impossible to ignore. Octavian's tale is a reminder that talent can indeed catapult one into the limelight, but integrity, respect, and humanity are non-negotiable, both in the booth and in life.
45. Deno
Emerging from the heart of London, Deno Driz brings to the mic a blend of smooth vocals, relatable narratives, and a charisma that's captivated fans across the map. His journey, from viral internet sensation to charting artist, speaks volumes of his talent, adaptability, and the relatable quality of his music. Tracks like "Advice" and "London" don't just play; they resonate, providing a soundtrack to the experiences, dreams, and struggles of the youth navigating life in the city. Deno's music, while melodic and often light-hearted, carries a depth that reflects his experiences, aspirations, and the realities that shape him. His ability to blend melody with rap, while weaving narratives that are both personal and universal, sets him apart in a scene that's as diverse as it is competitive. Deno, with his melodic flow, authentic narratives, and a vibe that's all his own, continues to shape and elevate the UK scene, proving that melody and message can coexist in the vibrant tapestry of UK rap and drill.
44. CasIsDead
CasIsDead, the enigmatic spectre of UK rap, moves in shadows but hits with the impact of a sledgehammer. Obscured by a mask and shrouded in mystery, he's crafted an aura that's both intriguing and unsettling. This isn't just gimmickry, though; Cas's bars are dark, introspective, and brutally honest, delving into the underbelly of London life with a gritty realism that few can match. Tracks like "Pat Earrings" and "Drive You Home" pull no punches, laying bare tales of narcotics, nightlife, and the nihilism of urban existence. It's this raw, unfiltered lens that has drawn a cult following, making him a revered figure in the underground circuit. CasIsDead stands as a stark counterpoint to the more commercial trajectories of UK rap, consistently delivering a sound that's unapologetically grimy and distinct. He's not just a rapper; he's a narrative of the darker corners of London's streets.
43. Pa Salieu
Pa Salieu, a name that reverberates with a unique blend of melody and grit, has etched his mark on the UK rap scene with a style that's distinctly his own. Hailing from Coventry, Pa Salieu brings to the mic a fusion of genres, blending rap, drill, dancehall, and afrobeat into a sound that's as eclectic as it is compelling. His debut mixtape, "Send Them To Coventry", wasn't just a project; it was a statement, a sonic journey through his experiences, struggles, and the multifaceted realities of life in the ends. Tracks like "Frontline" and "My Family" don't just hit; they linger, weaving narratives that delve into themes of family, loyalty, struggle, and survival. Pa Salieu's music, a reflection of his Gambian heritage and British upbringing, creates a soundscape that's rich, diverse, and deeply rooted in storytelling. His voice, a potent blend of melody, rhythm, and raw, unfiltered narratives, continues to shape and elevate the UK scene, providing a fresh, innovative sound that breaks boundaries and defies categorization. Pa Salieu, with his unique style and authentic storytelling, remains a pivotal and transformative figure in the evolving narrative of UK rap.
42. Jaykae
Jaykae, a titan in the UK grime scene, hails from the streets of Birmingham, bringing with him a raw, unfiltered energy that's become synonymous with his name. This man doesn't just spit bars; he tells stories, crafting narratives that delve into the heart of life, struggle, and survival in the ends. His tracks, like "Toothache" which even got a nod on the global stage in "Power", and "Moscow", don't just bang; they resonate, echoing with a truth and authenticity that's palpably real. Jaykae's journey through the grime scene has been one of relentless hustle, unapologetic authenticity, and a fierce loyalty to his city. His bars navigate through themes of struggle, street life, and the raw, unvarnished realities of coming up from the underground to the mainstream. Jaykae, with his potent blend of gritty narratives and sharp, impactful bars, continues to be a formidable voice in the UK grime scene, embodying the spirit, resilience, and raw talent that the genre is celebrated for. His journey, a testament to the power of staying true to one's roots, continues to impact, inspire, and elevate the UK's vibrant and diverse musical landscape.
41. Hardy Caprio
Repping Croydon, South London, Hardy brings to the mic a blend of sharp, witty bars and a smooth, charismatic flow that's made him a staple in the UK rap and grime scene. His tracks, like "Super Soaker" and "Unsigned" with One Acen, don't just bang; they groove, providing vibes that are as suited for the club as they are for a chill night with the squad. But Hardy ain't just about the vibes; he's about the hustle, the grind, and the journey from the ends to the stage. His bars reflect his experiences, aspirations, and the realities of navigating life, success, and the pitfalls that come with it. Hardy Caprio, with his effortless flow and relatable narratives, continues to shape and elevate the UK scene, proving that you can keep it real while chasing dreams, staying true to your roots while carving out a path that's distinctly your own. His journey, a blend of hustle, talent, and authenticity, remains one to watch in the ever-evolving tapestry of the UK rap scene.
40. D Double E
D Double E, a titan from the East End, is one of the most iconic voices in the UK grime scene. When you hear that signature "Blaow!" ad-lib, you know you're in for a lyrical onslaught. Originating from the revered N.A.S.T.Y Crew and later, the Newham Generals, D Double's presence in the scene has been felt for decades, cementing his legendary status. His flow? Unmistakable. His energy? Contagious. Tracks like "Street Fighter Riddim" showcase his playful yet razor-sharp lyricism, while his iconic reload bars have become anthems in the rave scene. Beyond the music, D Double E's character is woven into the fabric of grime culture. The man has seen grime's evolution, from pirate radio sets to sold-out arenas, and remains a pivotal figure throughout. D Double E ain't just a grime MC; he's an institution, embodying the spirit, rawness, and innovation of the genre.
39. Dutchavelli
Straight outta East London, Dutchavelli brings to the mic a raw, unfiltered energy that's both authentic and palpably real. His tracks, like "Only If You Knew" and "Bando Diaries", don't just hit; they resonate, weaving narratives of the streets, struggle, and survival that echo with a stark realism. Dutchavelli's voice isn't just heard; it's felt, reverberating with a power and authenticity that's become a beacon in the UK drill scene. His tales, often dark and reflective, provide a glimpse into a world that's as real as it is raw, navigating through themes of loyalty, struggle, and the relentless hustle of the streets. Dutchavelli, with his deep, gravelly tones and unapologetic narratives, continues to shape, define, and elevate the UK drill scene, providing a voice to the unheard and a soundtrack to the streets that raised him. His journey, a testament to the power of authenticity and resilience, remains a pivotal chapter in the story of UK drill and rap.
38. Swarmz
Bringing a different kind of heat, blending rap, Afrobeat, and a dash of dancehall to create a vibe that's uniquely his. This Lewisham local ain't just about the bars; he's about the rhythm, the melody, and crafting tracks that get the people moving. His 2017 breakout hit "Lyca" wasn't just a tune; it was a movement, a catchy anthem that had the streets, the clubs, and the airwaves buzzing. But Swarmz ain't a one-hit-wonder; he's a consistent hitmaker, dropping tracks like "Bally" that keep the vibe alive and the people tuned in. His ability to weave through different genres, from rap to Afroswing, showcases a versatility that's become synonymous with his name. Swarmz isn't just contributing to the UK scene; he's shaping it, crafting a sound that's as diverse, vibrant, and dynamic as the streets from which he emerged. His journey, still unfolding, continues to leave a mark, proving that the UK scene is a melting pot of sounds, styles, and stories waiting to be told.
37. MIST
Repping Birmingham, MIST brings to the table a style that's both authentic and reflective of his journey from the streets to the studio. His tales aren't just verses; they're reflections of his struggles, triumphs, and the realities that permeate the environments he's navigated. With hits like "So High" and "Karlas Back", MIST doesn't just drop bars; he drops stories, crafting a soundscape that's as immersive as it is real. His ability to mesh his Punjabi heritage with the gritty, unfiltered narratives of the UK streets sets him apart, providing a sonic experience that's rich, diverse, and deeply rooted in his personal journey. MIST ain't just a rapper; he's a storyteller, a man who's turned his pain, hustle, and experiences into a musical narrative that resonates with those who've walked similar paths. His voice, a potent blend of street wisdom and authentic artistry, continues to shape and elevate the UK rap scene, one track at a time.
36. JAY1
Straight outta West London, Fredo brings to the mic a blend of raw emotion, street wisdom, and a flow that's as smooth as it is potent. His 2018 hit "Funky Friday", alongside Dave, didn't just climb charts; it shattered ceilings, becoming a symbol of UK rap's potent presence in the global music arena. But Fredo's more than just a chart-topper. His tales, woven with threads of struggle, hustle, and survival, resonate with the echoes of the streets, providing a glimpse into the realities that shape him. From "They Ain't 100" to "Hickory Dickory Dock", Fredo's bars navigate through themes of loyalty, struggle, and the pursuit of prosperity amidst adversity. His journey, a testament to the power of authenticity and skill, continues to shape the narrative of UK rap, bridging the gap between the streets of London and the global stage, one bar at a time. Fredo, a storyteller of the streets, remains a pivotal voice in the UK's vibrant and evolving rap scene.
35. Rodney P
Rodney P, dubbed the "Godfather of British Rap", is an essential pillar in the foundations of UK hip-hop. This London Posse legend brought a distinctively British swagger to the scene, infusing his bars with patois and London street slang long before it became the norm. As one of the first to spit in his authentic London accent, Rodney P fiercely defended British identity within a genre dominated by American influences. His tracks like "Money Mad" encapsulate the UK's urban culture in the '90s, blending reggae vibes with hip-hop beats, representing the diversity and multiculturalism of London streets. His contributions extend beyond music; as a stalwart advocate for the scene, Rodney P's passion for amplifying black British voices is evident in his radio hosting and documentary work. Decades in, his legacy remains unwavering, ensuring his place in UK hip-hop history is cemented and celebrated.
34. Fredo
Fredo burst onto the UK hip-hop scene with a flash and style that was undeniably fresh. This West London rapper quickly became synonymous with the UK drill movement of the late 2010s. From his breakout single "They Ain't 100" to chart-topping hits like "Funky Friday" with Dave, Fredo's knack for catchy hooks and street narratives resonated with fans, securing his place at the forefront of the new wave. But it's not just about the bangers; Fredo's artistry digs deep, delving into the realities of street life, success, and the challenges of youth in London's concrete jungle. His album "Third Avenue" stands as a testament to his growth, versatility, and depth as an artist. With his diamond-encrusted persona and compelling storytelling, Fredo's impact on the UK scene is both undeniable and game-changing. He's not just a rapper; he's a reflection of London's ever-evolving hip-hop narrative.
33. Digga D
Discography: Back to Square One (2023), Noughty by Nature (2022), Made in the Pyres (2021), Double Tap Diaries (2019)
Hailing from Ladbroke Grove, West London, Digga D (also known as Double Tap DiDi, DigDat, and PlayPlay) has navigated through the tumultuous waters of the music industry, the streets, and the system, crafting a narrative that's as real as it gets. His music, a potent blend of hard-hitting beats and raw, unfiltered lyrics, speaks volumes of his experiences, struggles, and the systemic challenges that permeate the streets of London. Tracks like "No Diet" and "Woi" aren't just bangers; they're anthems that resonate with the energy, angst, and vibrancy of the youth. Digga D's journey is more than just a tale of rap and rhymes; it's a story of resilience, resistance, and the relentless pursuit of expression in a world that often seeks to silence the voices of the marginalized. His music, a beacon of unapologetic authenticity, continues to shape, define, and propel the UK drill scene into the global spotlight.
32. ARRDEE
ARRDEE, the Brighton boy who stormed the UK rap scene, ain't just a fresh face; he's a fresh vibe, a new wave that's got the youth and the streets in a rhythmic trance. Bursting onto the scene and quickly becoming a staple on TikTok and in the clubs, ARRDEE brings a blend of cheeky, playful bars meshed with beats that you can't help but move to. His track "Oliver Twist" didn't just hit; it resonated, becoming an anthem that echoed from the south coasts of England to the global stage. But don't get it twisted; ARRDEE's more than just a hitmaker. His bars, while playful, carry a certain depth, reflecting his perspectives on fame, life, and the hustle of the game. In a scene that's as vibrant as it is competitive, ARRDEE stands out, not just for his ability to craft bangers but to create a vibe that's distinctly his – a blend of fun, finesse, and unfiltered authenticity. This lad's journey is one to watch, as he carves his path in the expansive world of UK rap.
31. Tion Wayne
Discography: Green with Envy (2021)
Coming straight outta Edmonton, North London, Tion has been a force, blending melodies with hard-hitting bars that narrate tales of hustle, struggle, and the eventual triumph over adversity. His journey from the mixtapes like "Wayne's World" to chart-topping bangers like "Body" alongside Russ Millions speaks volumes of his evolution as an artist. Tion ain't just dropping tracks; he's crafting anthems, tunes that get the clubs jumping and the streets talking. His flow navigates through the beats with a finesse that's both smooth and assertive, embodying the spirit of a man who's seen the lows, reached for the highs, and penned it all down to create a legacy that echoes in the vibrant and diverse soundscape of the UK music scene. Tion Wayne, remember the name, 'cause it's etched in the annals of the UK's musical narrative.
30. Jehst
Jehst, the Ilkley-born wordsmith, stands as one of the UK's most respected and influential hip-hop artists. Bursting onto the scene in the late '90s, Jehst's lyricism is nothing short of poetic – weaving intricate tales of urban UK life, often with a touch of the abstract. He's the kind of rapper who'll leave you marinating on a line, dissecting every metaphor and simile. Albums like "The Return of the Drifter" and "Falling Down" are seminal pieces in British hip-hop, capturing a unique perspective that juxtaposes raw, gritty reality with dreamlike introspection. Jehst wasn't just about spitting bars; he represented the evolution of UK hip-hop, bridging the gap between old school boom bap and the newer, experimental soundscapes. Whether collaborating with fellow UK stalwarts or pushing the boundaries solo, Jehst remains an emblem of UK hip-hop's golden era.
29. The Streets'
Mike Skinner, better known as the mastermind behind The Streets, is nothing short of a UK hip-hop luminary. In the early 2000s, Skinner's poetic yet everyday narrations on tracks like "Dry Your Eyes" and "Fit But You Know It" resonated with a generation. He captured the pulse of British youth, with its pub crawls, council estate tales, and cheeky romantic pursuits. The Streets weren't just about beats and bars; it was a narrative of the British experience, blending garage, grime, and hip-hop into an evocative cocktail of sounds.
Mike Skinner's candid approach to lyricism, detailing life's highs and lows with unerring accuracy, made him an instant icon. His Brummie accent and nonchalant delivery turned everyday stories into anthems, drawing listeners into his world. From introspective reflections to club-ready bangers, Skinner's influence on the UK music landscape is monumental. He's not just a rapper or a producer; Mike Skinner is the voice of a generation, embodying the spirit and resilience of urban UK.
28. Central Cee
Discography: Wild West (2021), 23 (2022), Wild West (2018), 17 (2017), CS (2017).
Central Cee, straight outta West London, ain't just a rapper; he's a reflection of the hustle, the grind, and the spirit of the streets. Bursting onto the scene with a flow that's as smooth as it is sharp, Central brings to the mic a raw, unfiltered energy that speaks volumes of the UK's pulsating drill and rap scene. His 2020 track "Day in the Life" wasn't just a banger; it was a statement, a declaration of his ability to weave narratives that are both personal and universally relatable. And then came "Loading," a track that solidified his spot in the game, showcasing his adept lyrical prowess and ability to craft beats that resonate in the alleys of the UK and beyond. Central Cee ain't just keeping the flame of UK rap alive; he's stoking it, ensuring it blazes brighter with every track he drops, embodying the essence and future of the UK drill and rap scene.
27. Russ Millions
Discography: One Of A Kind (2023), Russ Hour (2020), My Son: The EP (2020).
Emerging from the depths of London's vibrant and often gritty drill scene, Russ carved out a name for himself with tracks that bang hard in the whips and the clubs. His 2019 track "Gun Lean" wasn't just a tune; it was a cultural moment, sparking a dance craze that swept across the UK. But Russ ain't just about the bops and the vibes. His collaborative joint, "Body" with Tion Wayne, not only dominated the UK charts but also made waves across the pond, showcasing the global appeal of UK drill. Russ Millions exemplifies the UK's drill scene's potential to break through local boundaries, infiltrating international airwaves with its pulsating beats and unapologetically raw narratives. His journey, though still unfolding, is a testament to the universal language of rhythm, flow, and authentic storytelling.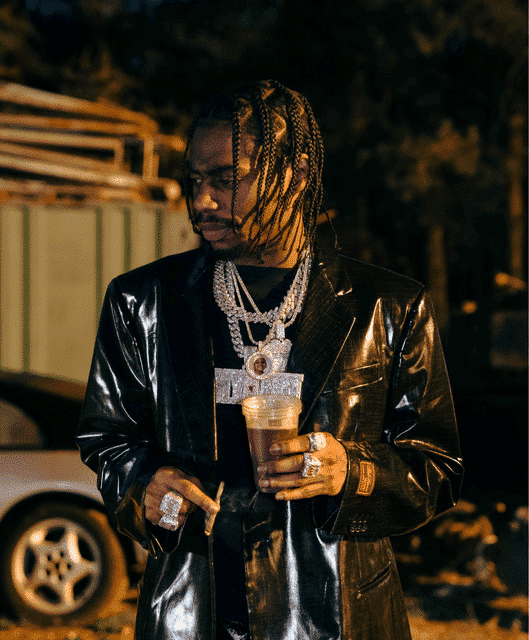 26. Stinkin Slumrock
Stinkin Slumrok, a name as gritty as the bars he spits, is a true embodiment of the underground UK hip-hop scene. Raw, unfiltered, and undeniably British, Slumrok brings a murky aura to the table, drenched in tales of street life, debauchery, and the daily grind. His flow is hypnotic; a slow-burning fuse that ignites with each verse, delivered with a nonchalant swagger that's uniquely his. Collaborations with the likes of Morriarchi on projects like "Morrstinkin" showcase his versatility, blending classic boom bap with modern lo-fi aesthetics. But what really sets Slumrok apart is his authenticity. No glitz, no glamour, just pure, undiluted lyricism that paints a vivid picture of urban UK. While he might not be a mainstream darling, Stinkin Slumrok is a gem in the rough, a testament to the depth and diversity of the UK's hip-hop underground.
25. Lancey Foux
Discography: Pink (2015), TEEN SKUM (2015), First Day at Nursery (with Nyge) (2017), Too Far Alive (2018), Pink ll (2018), Friend or Foux (2019), Life in Hell (2022)
Although Lancey Foux isn't the most well-known name in Britain, there's no UK rapper quite like him, and for that, his placement on this list is well earned. His style borrows the messy, danceable elements of trap from the US – with the same liberal use of autotune and bass-heavy production – making each of his songs so catchy and unique compared to his contemporaries who focus on introspective lyrics more than head-bopping bangers. Over the years, he's began to fully hone his own sound, with a real confidence in his voice on 2022's LIFE IN HELL, especially compared to his rustic debut Pink. He's unapologetically unique, a rising star in the UK, and one of the best British rappers right now.
24. Unknown T
Discography: Rise Above Hate (2020), Adolescence (2021)
Drill music has dominated UK hip hop these past few years, and Unknown T is partly to thank for that. His debut single in 2018, "Homerton B", was the first drill song to become certified Silver in the UK, helping push the sound further into the mainstream and defining T as a star from his very first track. Since then, he's maintained fame with his mixtapes, most notably his explosive 2021 record, Adolescence. Unknown's lyrical focus is usually on how he deals with his enemies, but his delivery is the main appeal of his sound, with a deep, aggressive tone that makes every bar sound like a threat. The British MC's rapping is as vicious as the heavy bass he performs over.
23. Bugzy Malone
Discography: B. Inspired (2018), The Resurrection (2021)
The sheer impact Bugzy Malone has made is enough to earn him a spot in this list. He's the first grime artist from Manchester to achieve commercial success, and more importantly, he's cited as one of the key artists who led to a 'grime revival' in the 2010s. The UK rapper's style is as rapid as the electronic production he rhymes over, speaking about his struggles with crime and poverty. It's that balance of danceability and introspection that makes Bugzy so special – he can make a crowd move, and simultaneously, he can make a listener truly feel the pain he's endured. From his debut EP Walk With Me to 2021's The Resurrection, he's proven his worth and longevity as an MC, and solidified as one of the best UK rappers in the game.
22. Aitch
Discography: Close to Home (2022)
While many UK rappers tend to maintain a core fanbase within Britain, Aitch has gone beyond that, and is on his way to becoming a worldwide star. His 2017 debut EP, On Your Marks, defined his hard-hitting style with a balance of introspective and braggadocious lyrics and a cold delivery that allows him to dominate any track. He's such a versatile artist, which is clear on his debut album Close to Home from 2022. Aitch thrives on loud trap production, bright pop rap beats, and even boom bap, showcasing his talent to adapt to any style and proving his skill as an MC, never afraid to tackle a new sound or collaborate with an unlikely artist.
21. AJ Tracey
Discography: AJ Tracey (2019), Flu Game (2021)
When it comes to modern stars in the UK, AJ Tracey is up there with the best. After a series of mixtapes and EPs where he formed his sound, Tracey burst into the mainstream with his self-titled debut album in 2019, and his relevance hasn't faded since. The UK rapper's style incorporates some of the dance elements of grime, but overall, he can't be boxed into one genre, with a slick flow and swagger to his delivery which adapt well to all kinds of production. AJ's hit "Ladbroke Grove" was inescapable when it first released, and he continues to dominate the mainstream with his latest record, Flu Game.
20. Slowthai
Discography: Nothing Great About Britain (2019), Tyron (2021)
With only two albums, Slowthai has asserted himself as one of the most creative minds in the UK. His debut, Nothing Great About Britain, is as ferocious as UK hip hop gets, with Slowthai making full use of his wild, animated style as he raps about his apathy towards his homeland. By contrast, his next album TYRON is a completely different sound, with soft, gentle production and transparent lyricism from Slowthai about his mental struggles. In only two albums, he has proven himself a versatile rapper whose sound is ever-evolving, disregarding mainstream success in favour of keeping true to what he wants to make.
19. Tinie Tempah
Discography: Disc-Overy (2010), Demonstration (2013), Youth (2017)
Tinie Tempah is an icon in UK hip hop, and with his elite skill as an MC, he deserves every bit of recognition he gets. He blew up in the early 2010s with his iconic hits "Pass Out" and "Written in the Stars" for his Platinum certified album Disc-Overy, and he's maintained that success ever since. Tinie Tempah's style is jittery and quick, fitting so many rhymes into so few bars and matching the speed of the bouncy grime beats he raps over. The British MC pushed the region's sound further into the mainstream, cementing himself as one of the greatest UK rappers ever for his profound impact on the sound and success of the genre.
18. Stormzy
Discography: Gang Signs & Prayer (2017), Heavy Is the Head (2019), This Is What I Mean (2022)
If you asked anyone to list UK rappers, there's no doubt Stormzy would be one of the first names they say, and that just goes to show his impact and importance to the UK hip hop scene. He's a rapper who knows exactly how to make a hit, whether it be the hard-hitting "Vossi Bop" or the pop-rap fusion "Own It", but outside of his biggest tracks, he's still a consistent MC. Stormzy's 2019 album Heavy Is The Head shows off his aggressive delivery to the fullest, whereas 2022's This Is What I Mean leans into more balladry, showing that the UK rapper isn't a basic hitmaker but a confident MC who's constantly challenging himself to evolve.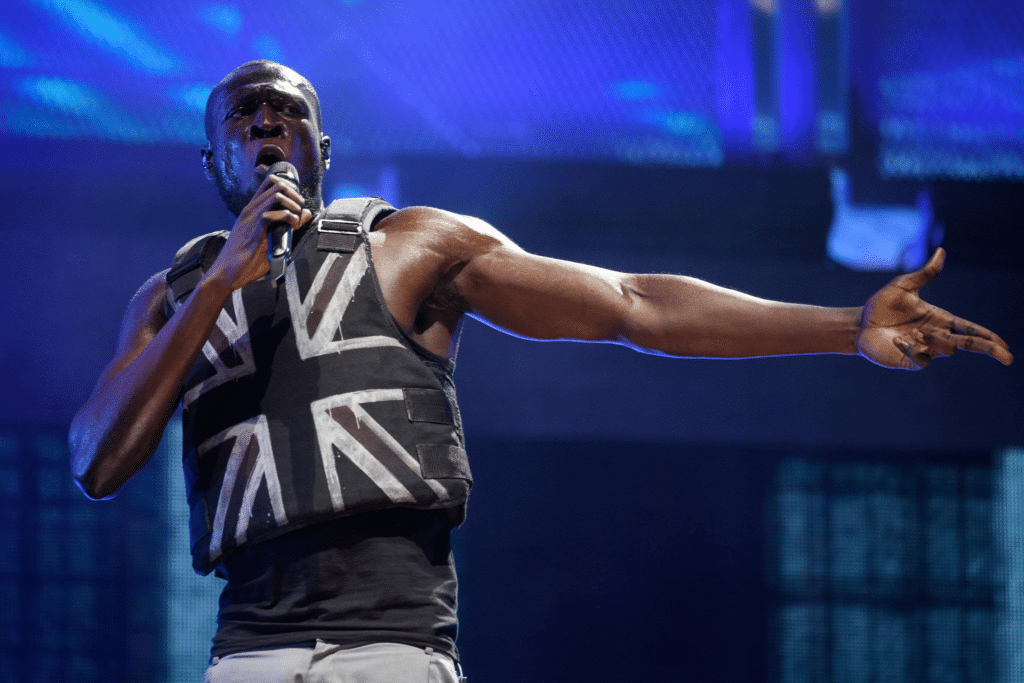 17. Wretch 32
Discography: Wretchrospective (2008), Black and White (2011), Growing Over Life (2016), FR32 (2017), Upon Reflection (2019), little BIG Man (2021)
While there are plenty of UK hip hop veterans who emerged in the late 2000s, few have had the longevity of Wretch 32. He's dipped his toes into dozens of styles, and with the confidence of his delivery, it's made for a discography as diverse as it is consistent. The UK rapper blew up in 2011 with the hit "Traktor" for his album Black and White, and this track encapsulates everything so great about his music. It's an abrasive blend of hip hop and grime with mainstream catchiness and gritty dance production, where Wretch 32 rises above the busy instrumental with an unforgettable bravado prominent in all his music. All his music is like this: catchy, substantive, and unforgettable.
16. Headie One
Discography: Edna (2020)
A pioneer in the drill scene, Headie One is a rapper whose influence precedes him, but that's not to say his music isn't fantastic. With a series of mixtapes he has defined his explosive drill sound, but he's no stranger to other styles either, proving his versatility with the occasional pop rap or trap song. Headie One's lyricism can be violent and aggressive, but he doesn't glorify such violence, standing against the agenda that drill music causes more crime in the UK. His debut album, Edna, is a tribute to his mother, showing off a more personal side to Headie One and proving to his critics he isn't one-note, solidifying himself as one of the great UK rappers of his generation.
15. Loyle Carner
Discography: Yesterday's Gone (2017), Not Waving, but Drowning (2019), Hugo (2022)
There aren't many UK rappers as underrated as Loyle Carner. Loyle puts a real emphasis on hip hop, borrowing the jazzy punch of boom-bap and the lyrical precision of conscious hip hop to form one of the most mature and introspective sounds in the UK. Loyle Carner's lyrics are brutally honest – whether it be about his upbringing, his politics, his struggles – and that transparency matches well with his understated delivery, contrasting against the upbeat instrumentals he rhymes over. Though he may not get the same attention as UK titans like Stormzy, his sheer consistency is enough to rank him up there with the best, with Yesterday's Gone being a cult classic among fans and 2022's hugo further cementing his talent.
14. Skinnyman
Discography: Council Estate of Mind (2004)
Skinnyman is evidence that you don't need to have a lengthy discography to be considered a legend. He only ever released one album, Council State of Mind in 2004, proving his ability as an MC by painting a vivid picture of poverty in the UK with a quick-witted and distinct style. Skinnyman's not only legendary for his elite album and features, but for his sharp skill as a battle rapper, thriving as a freestyler and embracing all parts hip hop culture, regardless of how many people were there to hear it. Skinnyman is everything great about the underground, disregarding sales and numbers in favour of being true to himself and honouring the traditions of hip hop.
13. JME
Discography: Famous? (2008), Blam! (2010), Integrity> (2015), Grime MC (2019)
There isn't much to say about JME which hasn't already been said. He's an undeniable legend in grime, pushing the genre to new heights with his brother Skepta as they formed the grime label and collective, Boy Better Know, and went on to influence up-and-coming generations of UK rappers. As an artist who made his start making mobile ringtones, JME is no stranger to quick and catchy electronic beats, and his music is full of them. From his rustic debut album Famous? to the innovative Integrity> in 2015, he continued to dominate grime and evolve the genre's sound, with a vicious delivery to match the swift, unforgettable rhythms of his production.
11. Dave
Discography: Psychodrama (2019), We're All Alone in This Together (2021)
If you're looking for a strong lyricist in the UK, look no further than Dave with his sharp sense of political lyricism. He's won many awards for his work, including the prestigious Mercury Prize for Psychodrama, and that success is well earned. He's a rapper with an understated style, prioritising dense rhyme schemes and political messaging over a bombastic delivery. The UK rapper's production choice, too, is often calm and sparse, allowing Dave to be the focus on every song. On Psychodrama and We're All Alone In This Together, he never sacrifices his honest lyricism and sombre sound for a hit, but despite that, he's still achieved tremendous success, showing not every rapper needs to make heads bop to become a star.
11. Roots Manuva
Discography: Brand New Second Hand (1999), Run Come Save Me (2001), Dub Come Save Me (2002), Awfully Deep (2005), Alternately Deep (2006), Slime & Reason (2008), Duppy Writer (2010), 4everevolution (2011), Bleeds (2015)
There aren't many UK rappers as important and influential as Roots Manuva. He debuted in 1994, but his first album wasn't until 1999's Brand New Second Hand, and his output has hardly slowed down since. Unlike other UK rappers whose influences stem from garage and jungle, Roots Manuva's sound has a heavy emphasis on dub and trip hop, leading to these spacious, otherworldly sounds unique to his own brand of hip hop. He helped push forward UK hip hop to have its own identity separate from the styles of the US, and for that, he will always be legendary and cemented as one of the greatest British rappers of all time.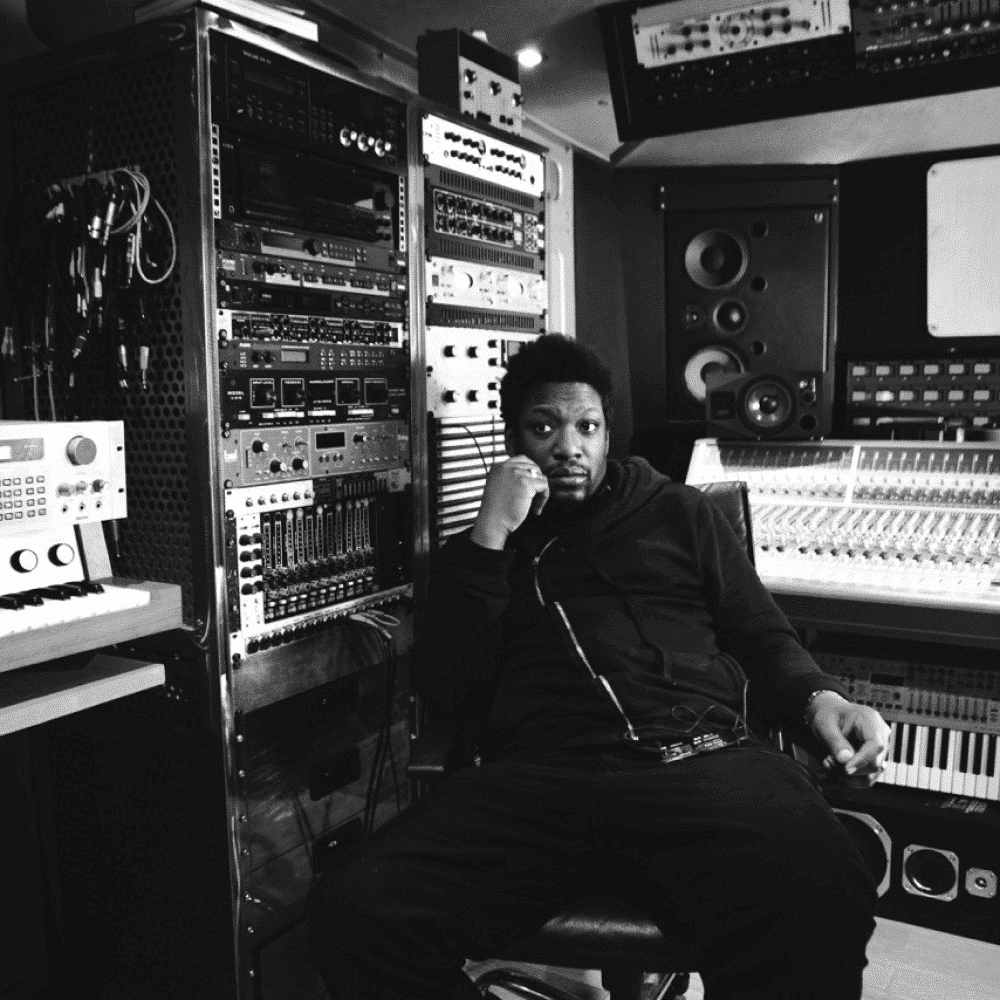 10. Melanin 9
Discography: 144,000 (2008), Magna Carta (2012), Old Pictures (2017)
Melanin 9 is proof that numbers don't mean everything. With just three albums and two mixtapes, he's quietly built one of the strongest discographies in UK hip hop, maintaining a core fanbase within the underground and never letting go of his signature style. His production choice is abstract and spacey with the occasional boom bap influence, whereas his rapping ability is just as cold and articulate as any UK legend. The UK rapper's album Magna Carta is criminally underrated, up there with the best British hip hop albums of all time. So, while Melanin 9 may not have much to offer in terms of quantity, the quality of his catalogue is near unmatched, and for that, he's deserving of praise and recognition.
9. Giggs
Discography: Walk in da Park (2008), Let Em Ave It (2010), When Will It Stop (2013), Landlord (2016), Big Bad… (2019)
Giggs can't be put in a box. Many have cited him as a grime rapper, but Giggs himself has disregarded that label, claiming his work falls in line with UK hip hop. In reality, his music borrows all elements from all over rap music, from the danceable rhythms of grime to the dark influence of trap. It's this variety, coupled with Giggs's consistently cool, laidback performance that makes his catalogue so captivating. He's also somewhat of an underdog in the UK, initially rising to prominence after his debut, Walk in da Park, won the Best UK Act category at the BET Awards – winning over much bigger names like Dizzee Rascal, thus asserting Giggs as a rapper not to be underestimated.
8. J Hus
Discography: Common Sense (2017), Big Conspiracy (2020)
No two J Hus songs sound the same. That's just how diverse and creative his catalogue is, fusing elements of traditional hip hop with grime, dancehall and afrobeat into a summery sound with mainstream appeal which could never be confused with another rapper's music. J Hus' music began to blow up with a run of singles and mixtapes in the mid-2010s, but it was his debut album in 2017, Common Sense, which truly cemented him as a star. Not only is the UK rapper admirable for his versatility and creativity, but his raw skill as an MC is elite, able to switch from a cool melodic rap to a ferocious, grimy performance in the span of two songs.
7. M.I.A.
Discography: Arular (2005), Kala (2007), Maya (2010), Matangi (2013), AIM (2016), Mata (2022)
In a landscape dominated by men, M.I.A. gives a powerful voice to the women of UK hip hop, creating some of the greatest music to come out of the genre. To categorise her music as grime or hip hop would be too simplistic because M.I.A. simply can't be labelled, with a style fusing elements all across the musical spectrum from electronica to pop. M.I.A.'s undeniable hit "Paper Planes" is among the most iconic songs – not only in Britain, but across the world, bringing more recognition to the UK scene as its own entity. Her delivery is suave, her lyricism clever, and her production choice eclectic. She's a creative mind with no limits, delivering excellent music from her debut to 2022's MATA. Not only is she one of the best UK rappers in the game, she's also one of the most influential.
6.
1. Little Simz
Discography: A Curious Tale of Trials + Persons (2015), Stillness in Wonderland (2016), Grey Area (2019), Sometimes I Might Be Introvert (2021), No Thank You (2022)
UK hip hop has seen countless changes since its conception, so for Little Simz to be at the forefront of yet another evolution of the genre goes to show her extraordinary creativity as an MC. Her style is full of witty wordplay but also deeply personal – almost confessional – songs, detailing her struggles over a unique brand of theatrical hip hop. Little Simz's sound is cinematic, with use of orchestral instruments and choirs to support her unpredictable rapping. Although her mixtapes date back to 2010, it's her recent work which has cemented her as an undeniable master of her craft, like the instant classic Sometimes I Might Be Introvert, the quick-witted Grey AREA and, to strengthen her case even more, 2022's NO THANK YOU. While the UK rap scene has undoubtedly produced countless talented artists, today we're crowning Little Simz as the best UK rapper of all time.
5. Wiley
Discography: Treddin' on Thin Ice (2004), Da 2nd Phaze (2006), Playtime Is Over (2007), Grime Wave (2008), See Clear Now (2008), Race Against Time (2009), 100% Publishing (2011), Evolve or Be Extinct (2012), The Ascent (2013), Snakes & Ladders (2014), Godfather (2017), Godfather II (2018), The Godfather III (2020), Boasty Gang – The Album (2020), Anti-Systemic (2021)
Wiley is often called the "Godfather of Grime", and that should be enough to know why he ranks so highly on this list. He was part of the UK garage group Pay As U Go, after which he helped form the crew Roll Deep and crafted the sound of grime. Having a deep knowledge of dance music, it's no surprise that his songs are some of the catchiest and most memorable in the genre, with a knack for picking earworm beats and an irresistible confidence with every verse. He's made some of the most celebrated grime songs of all time like "Wearing My Rolex" and "Heatwave", and his lengthy discography is more proof of his legendary status.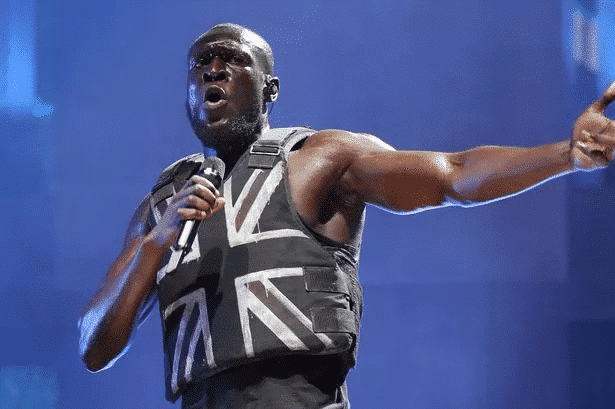 4. Skepta
Discography: Greatest Hits (2007), Microphone Champion (2009), Doin' It Again (2011), Konnichiwa (2016), Ignorance Is Bliss (2019), Insomnia (with Chip and Young Adz) (2020)
While legends like Dizzee and Wiley crafted the sound of grime, Skepta was among the stars to launch it into the mainstream. From the genre's conception to its 2010s resurgence to today, he's remained loyal to the UK sound and evolved alongside it. Skepta rapping style is fierce, with a witty sense of lyricism to contrast the intensity of his delivery. The UK rap legend's 2016 album Konnichiwa was an immediate hit, as was Ignorance Is Bliss three years later, driving Skepta to even more fame and proving that grime wasn't a fad of the 2000s but a unique sound here to stay.
3. Dizzee Rascal
Discography: Boy in da Corner (2003), Showtime (2004), Maths + English (2007), Tongue n' Cheek (2009), The Fifth (2013), Raskit (2017), E3 AF (2020)
Dizzee Rascal is the face of UK hip hop and embodies everything brilliant about grime. His production choice is bright and summery, with heavy use of synths and bass to create irresistible party anthems and club bangers. His style of rapping is witty and enthusiastic, matching the wild energy of the beats he uses. The British rapper's debut album Boy In Da Corner is an undeniable grime classic, regarded by many as the best grime album of all time. Tongue N' Cheek is similarly praised, with Dizzee showing off just how catchy grime can be. Critically acclaimed, commercially successful and deeply impactful, Dizzee Rascal is everything a grime rapper could be, and a contender for the UK's GOAT.
2. Kano
Discography: Home Sweet Home (2005), London Town (2007), 140 Grime Street (2008), Method to the Maadness (2010), Made in the Manor (2016), Hoodies All Summer (2019)
Take a listen to one of Kano's most popular songs, "P's and Q's", and you will instantly understand why he's as critically acclaimed as he is. With a quick flow filled with countless rhymes and references, he's one of the most technically gifted rappers in grime, competing with the very best with his keen sense of lyricism and natural ability to flow over the wildest electronic production. Kano's debut album Home Sweet Home is a grime essential, setting the foundation for others to build on the genre he helped forge. Later in his career, his 2016 record Made in the Manor has received even more praise, proving his longevity is as great as his impact.
1. Ghetts
Discography: Rebel with a Cause (2014), Ghetto Gospel: The New Testament (2018), Conflict of Interest (2021)
Despite not achieving the same mainstream success as his contemporaries, Ghetts has one of the lengthiest and most consistent catalogues in grime, and his reputation as a GOAT contender of UK rap is strengthened with each new release. Ghetts boasts of a fiery, relentless delivery like no other, massacring any beat and always putting in his all. The UK rapper is a master lyricist whose complex rhyme schemes and flows are some of the best to ever come out of the region, complemented well by the loud electronic production he's known to use. From his debut mixtape 2000 & Life to 2021's Conflict of Interest, the passion in Ghetts's music has never wavered.