For our Best Rappers Alive series, we take a look at the top five best rappers, year by year – ranking them on projects dropped, guest verses and overall impact.
Honourable mentions
Lil Baby
Notable releases:
Hottest rapper of 2018
2018 was a remarkable year for the Atlanta-based rapper Lil Baby. With a firm foundation from his successful mixtapes in 2017, he exploded onto the scene with his debut full-length album, Harder Than Ever. The record's fresh sound and Lil Baby's distinctive flow earned him a well-deserved spot in the top 10 on Billboard's album charts. The year only got hotter for the rapper as he teamed up with fellow Georgia native, Gunna, to release the critically-acclaimed mixtape, Drip Harder. Capping off his incredible year, Lil Baby's Street Gossip mixtape, featuring the addictive hit single "Pure Cocaine," peaked at #2 on the Billboard chart.
Travis Scott
Notable releases:
By 2018, Travis Scott was a seasoned veteran in the world of hip-hop, having sold millions of records and influencing the southern trap sound with his unique style. But that year, he would outdo himself, releasing the game-changing album ASTROWORLD. A genre-bending masterpiece, ASTROWORLD took listeners on a psychedelic ride that merged trap beats, ethereal keys, hypnotic vocal harmonies, and drug-fueled lyrics, solidifying Travis Scott as a true creative force in the industry.
Nipsey Hussle
Notable releases:
Nipsey Hussle, a multi-talented entrepreneur, activist, and musician, stood at the pinnacle of his career in 2018. His business ventures thrived under the Marathon brand, and he worked tirelessly to end gang violence in Los Angeles. That year, Nipsey Hussle released his long-awaited studio album, Victory Lap, showcasing his smooth, introspective flow over a classic West Coast vibe. Tragically, just one year after the album's release, Hussle would be taken from us, leaving behind a powerful legacy.
Meek Mill
Notable releases:
Meek Mill began 2018 behind bars, serving time for a parole violation from a 12-year-old misdemeanor firearm case. But rather than let his circumstances break him, Meek Mill channeled his experiences into his fourth album, Championships. The record captures the rapper's journey, transforming him into an activist for criminal justice reform. Bolstered by the support of the Free Meek movement, which included high-profile allies like Jay-Z, Meek Mill emerged from 2018 with his most successful album to date.
Jay-Z
Notable releases:
While the surprise release of Jay-Z and Beyoncé's joint album in 2018 certainly made headlines, it was Jay-Z's jaw-dropping verse on Meek Mill's Championships that reminded the hip-hop world of his timeless talent. A living legend in the rap game, Hov continues to prove that he is one of the greatest to ever grace the mic, solidifying his place among the best rappers alive in 2018 and beyond.
5. Eminem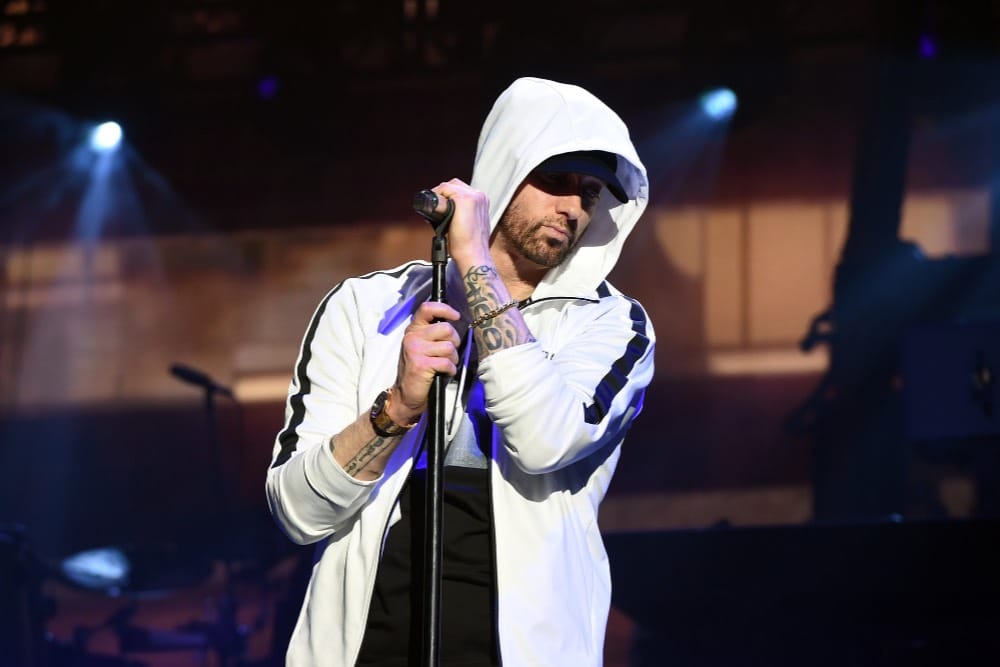 Notable releases: Kamikaze
Key guest appearances: Royce da 5'9's "Caterpillar", Nicki Minaj's "Majesty"
Eminem's list of enemies was longer than ever in 2018. Everyone from journalists to rappers and not-for-profits were waiting anxiously for some acknowledgement or apology from Mr. Mathers. They didn't get one.
What they got was a big 'FU-2' sprawled on the cover of his album Kamikaze . The artwork was an homage to the Beastie Boys' Licensed to Ill . The record inside was a raw set of sparse arrangements and old-school diss tracks. Em calls on his uniquely vicious genius to take down every foe he has known. It didn't win him any friends, but it won back some fans. The #1 album was his biggest in years.
3. Lil Wayne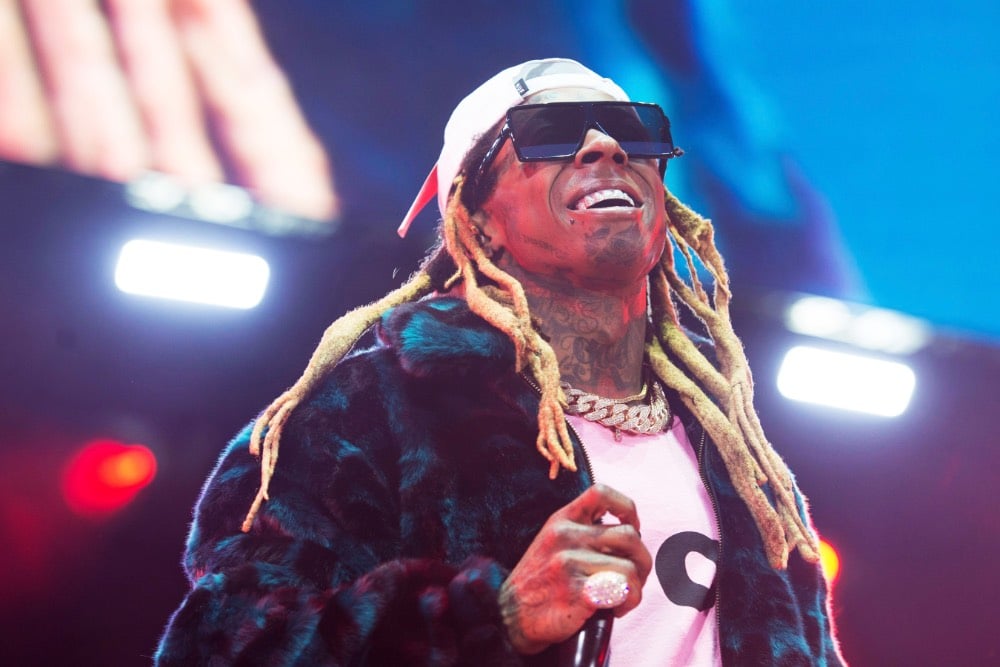 Notable releases: Tha Carter V
Key guest appearances: Nicki Minaj's "Rich Sex", Swizz Beatz's "Pistol On My Side (P.O.M.S.)", Rich the Kid's "End of Discussion", Freeway's "Blood Pressure", Future's "Oxy"
The long-awaited release of Tha Carter V marked Lil Wayne's triumphant return in 2018. Like a phoenix rising from the ashes, Weezy soared back into the rap game with his signature wordplay, intricate metaphors, and unmistakable voice. As he joined forces with other heavyweights in the industry, Lil Wayne reaffirmed his status as a living legend and an indomitable creative force.
3. Drake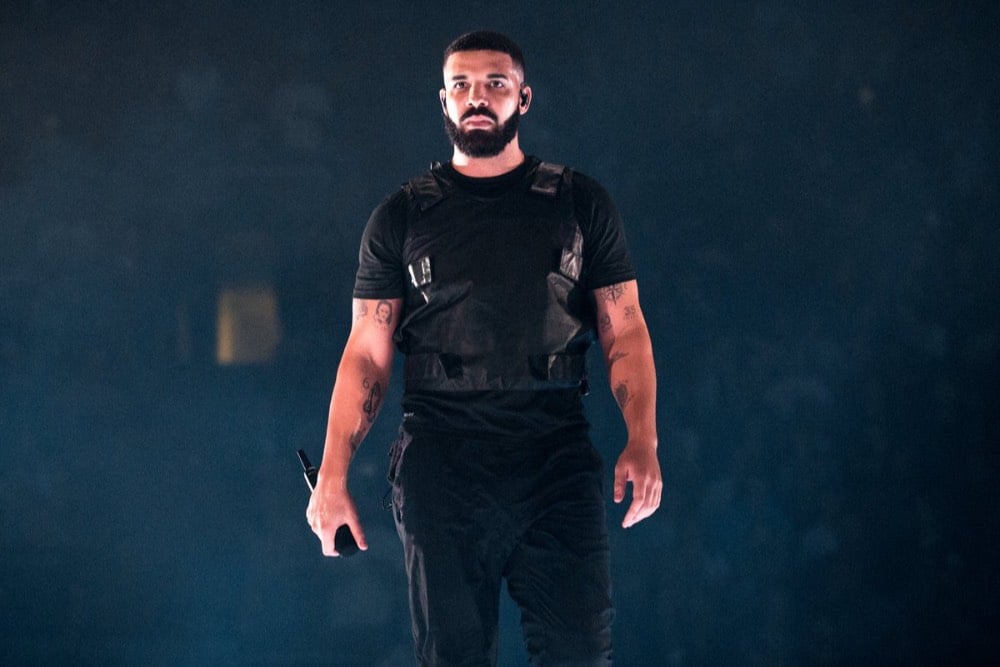 Notable releases: Scorpion , Scary Hours
Key guest appearances: BlocBoy JB's "Look Alive", Migos' "Walk It Talk It", 2 Chainz's "Bigger Than You", Travis Scott's "Sicko Mode", "French Montana "No Stylist", Lil Baby and Gunna's "Never Recover", Lil Baby's "Yes Indeed"
Just when you thought Drake couldn't have had a bigger year than the one he had in 2015 – a year where he dropped two number albums; destroyed Meek Mill in a war of words and scored a smash hit with "Hotline Bling" – he went ahead and topped it with 2016, one of the biggest albums ever.
Two years after that, he followed up with Scorpion, a new level to Drake's success
Drake continued his meteoric rise in 2018, cementing his position as the king of modern hip-hop. Scorpion showcased the 6 God's ability to blend vulnerability with braggadocio, while his captivating guest verses displayed his innate talent for hitmaking. With a seemingly endless supply of chart-topping singles, Drake's reign showed no signs of slowing down.
2. J. Cole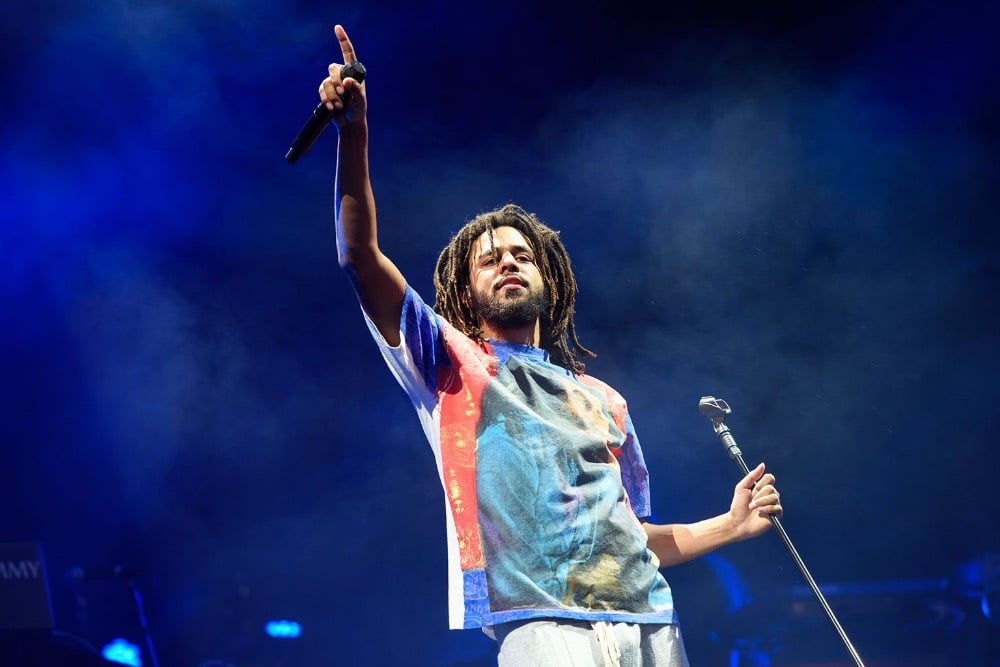 Notable releases: KOD
Key guest appearances: Royce da 5'9's "Boblo Boat", Miguel's "Come Through and Chill", Bas' "Tribe", JID's "Off Deez", Cozz's "Zendaya", Jay Rock's "OSOM", Wale's "My Boy (Freestyle)", Moneybagg Yo's "Say Na", Anderson. Paak's "Trippy", 21 Savage – "A Lot"
To recap on his year
Album of the Year (Freestyle)
J. Cole captivated listeners in 2018 with the release of KOD, an album teeming with powerful narratives and thought-provoking messages. Serving as a sage storyteller, J. Cole's introspective lyricism and masterful wordplay struck a chord with fans and critics alike. His versatility shone through in his numerous collaborations, further solidifying Cole's role as a guiding light in the ever-evolving world of hip-hop.
1. Pusha T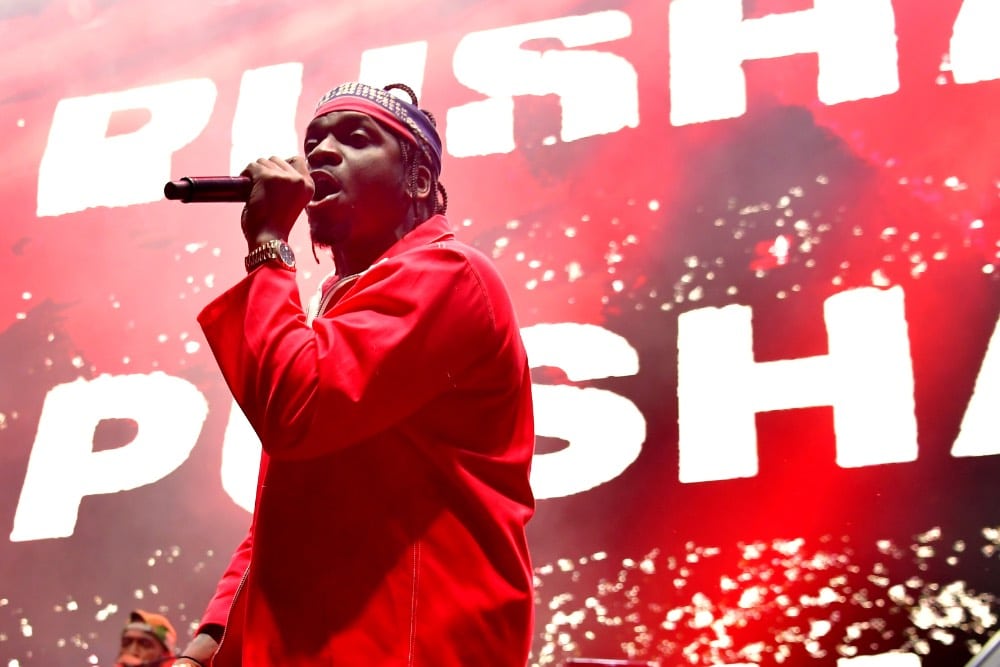 Notable releases: Daytona
Key guest appearances: Steve Angello's "Freedom", Royce da 5'9's "Summer on Lock", Kids See Ghosts' "Feel the Love"
There isn't a rapper in history who had a better year than Pusha T did in 2018. Let's check the facts:
He got into a beef with the biggest rapper in the world and came out on top. I don't care what you think or say, Drake tapped out of the battle which means Pusha got the W.
Dropped one of the best albums of the year, and perhaps the best album of his life, almost 20 years deep in his rap career.