For our Best Rappers Alive series, we take a look at the top five best rappers, year by year – ranking them on projects dropped, guest verses and overall impact.
You could say that 2015 was the year of three rappers: Kendrick Lamar, Drake and Future – three artists who had an incredible run over the 12 months.
We had Kendrick dropping quite possibly the most important hip hop record of the decade, Drake running the game with two number-one platinum albums and destroying Meek Mill, and Future with his legendary mixtape run and DS2. Here are the top five best rappers alive of 2015.
Honourable mentions:
Joey Bada$$
It's pretty amazing to think that Joey Bada$$ has only been in the game for a few years; he dropped his acclaimed debut mixtape 1999 in 2012 and has since elevated his status to one of the leading independent rappers right now.
On his debut album B4.Da.$$ the young Pro Era head honcho delivers perfectly on his promise to restore the feeling of that golden age East Coast boom-bap while managing to steer his own progressive lane.
Joey has never sounded as confident and comfortable with his own unique sound as he has on B4.Da.$$, delivering his world weary vision over nostalgic beats from the likes of DJ Premier, Statik Selektah and Pro Era's very own Kirk Knight.
Meek Mill
Don't let Meek's beef with Drake fool you, the Philly spitter had an unbelievable year in 2015. Commercially and quality-wise, Meek's sophomore album, Dreams Worth More Than Money, is his most successful project to date.
Thanks to a clearer vision of what he wanted to execute on this album, Dreams Worth More Than Money was miles ahead of Meek's debut, Dreams and Nightmares, which suffered from formulaic and generic content.
Meek scored his first number one album when Dreams Worth More Than Money sold over 200,000 copies in its first week – one of the biggest rap numbers of 2015 – as well as his biggest single to date with the Nicki Minaj and Chris Brown-featured "All Eyes on You."
Let's also not forget the opening track "Lord Knows" features a murderous Meek Mill on the mic who delivers some of his best and most impassioned rapping to date. That should have been the energy Meek used to fire back at Drake instead of that garbage "Wanna Know."
Big Sean
It took a few years but Big Sean finally did it, he found his groove and settled into it nicely this year. Just like J. Cole stepped up last year to become the best rapper alive of 2014, Big Sean took al the lessons he learnt from Finally Famousand Hall of Fame and crafted Dark Sky Paradise, his best album to date.
Whether it was the moody intro "Dark Sky (Skyscrapers)," the smash hit single "I Don't Fuck with You" or the anthem of 2015 "Blessings," Big Sean hit it out the park with every track. Dark Sky Paradise found him more confident than ever in his career and the fans rewarded him with his first album to top the Billboard charts.
Pusha T
In an era where rappers pride themselves on releasing mixtapes every month and SoundCloud loosies every other week, having an artist like Pusha who's totally devoted to perfecting each and every bar he drops is refreshing.
Some rappers like Thugga and Future approach their craft with a machine gun-like approach; flooding the streets, experimenting with different flows and styles – some of it works, some of it doesn't. Pusha's approach is on the opposite end of that spectrum – every line he writes takes a lot of time and effort.
Thank god for that. With Darkest Before Dawn we were treated with 10 of the hardest, meanest, leanest and most vicious rap records of the year.
A$AP Rocky
A$AP Rocky is just one of those rappers who keeps improving and pushing the boundaries as times goes on. Live. Love. A$AP established the up-and-coming Harlem rapper as an artist who was more than capable of straddling the regional boundaries of Houston, Harlem and Bone Thugs.
Long. Live. ASAP doubled down on his commercial intentions, while admittedly making a few concessions for the radio, and transformed him into a superstar of the rap game. So it was only right that it was on At. Long. Last. ASAP that Rocky delivered his best project to date.
From gritty street raps like "Canal St." and "Lord Pretty Flacko Jodye 2 (LPFJ2)" to bouncy club joints like "Electric Body" to tripped out wavy shit like "Excuse Me" and "Back Home," Rocky turned, twisted and pivoted his flow on every track, showcasing his outstanding lyrical talent and unique ear for production.
The Top 5 Best Rappers of 2015
5. Young Thug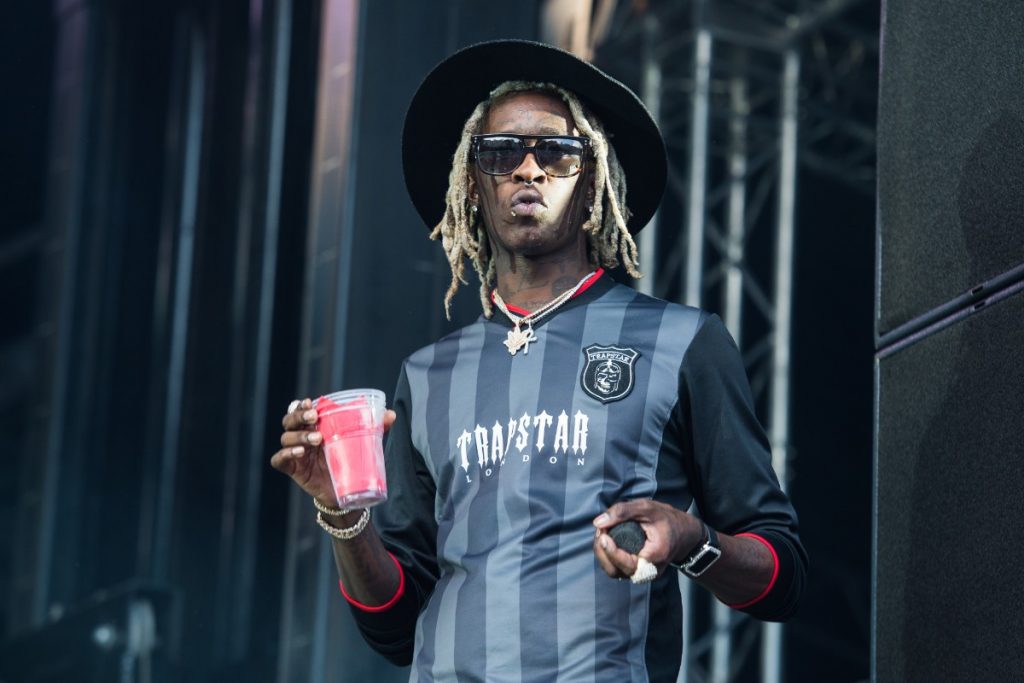 Projects: Barter 6 (mixtape), Slime Season (mixtape), Slime Season 2 (mixtape)
Singles: "Check," "Constantly Hating," "Best Friend"
Guest appearances: Jamie xx's "I Know There's Gonna Be (Good Times)," Yo Gotti's "Rihanna," T.I.'s "Peanut Butter Jelly," Travi$ Scott's "Maria / I'm Drunk," Lil Uzi Vert's "Yamborghini Dream," Lil Reese's "Baby," Keri Hilson's "100."
2015 was an important year for Thugga. 2013 was his buzz year where he used Gucci's 1017 platform to build a name for himself in the industry.
2014 was the breakout year, scoring multiple Billboard hits and demonstrating his knack for catchy melodies and hooks while sustaining the same type of work ethic as his idols. 2015 was the year he really refined his craft, got into his comfort zone and really showcased his incredible range of the mic.
Vocally, Thug is simply the most creative and innovative rapper right now As Barter 6, Slime Season and Slime Season 2 demonstrated, Young Thug doesn't really need anyone else on a song with him. Not only does he have the hook game on lock, his ability to switch up his flows and voice on a moment's notice makes it sound like there's multiple personalities on the track. Maybe there is?
Thugga played a starring role on one of the best records of 2015 – Jamie xx's "I Know There's Gonna Be (Good Times)" – stoled the show from T.I. (again) on the very dope "Peanut Butter Jelly" and transformed Travi$ Scott's "Maria / I'm Drunk" from a lowkey banger into something sublime.
4. Lupe Fiasco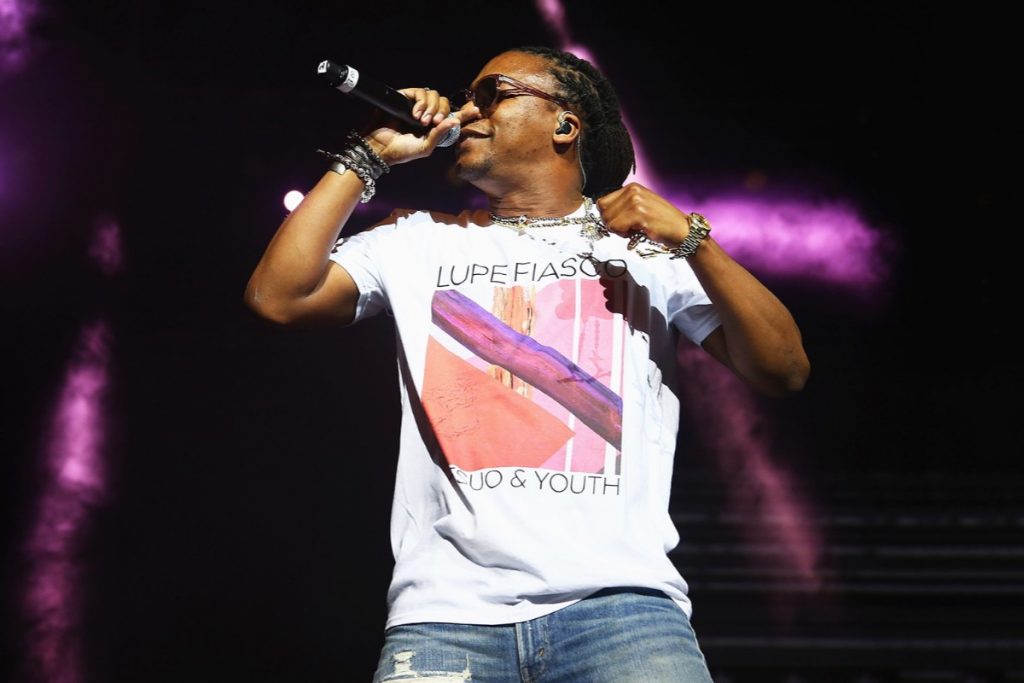 Projects: Tetsuo & Youth, Pharaoh Height 2/30 (mixtape)
Singles: "Adoration of the Magi"
Guest appearances: N/A
Tetsuo & Youth was released almost as a throwaway album with little promotion or marketing. But goddamn if it didn't feature some of the best lyricism of the year. Over production by the likes of DJ Dahi, S1 and The Buchanans, Lupe bounced nimbly from song to song, verse to verse, bar to bar with the same emotional and lyrical intensity as his old days.
Then as we're trying to digest the multiple layers of the album, he goes ahead and drops Pharaoh Height 2/30 – featuring six tracks of Lupe spitting flames over J Dilla beats. Just a little something for the hip-hop heads out there.
3. Future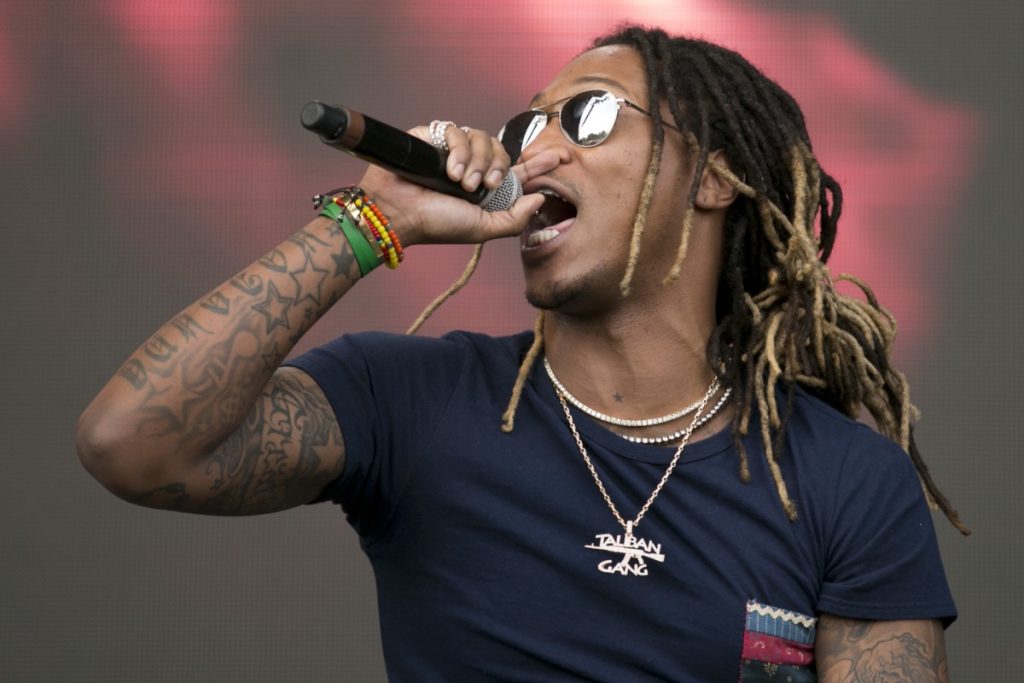 Projects: DS2, What a Time to Be Alive (with Drake), Beast Mode (mixtape), 56 Nights (mixtape)
Singles: "Fuck Up Some Commas," "Where Ya At," "March Madness," "Jumpman," "Stick Talk"
Guest appearances: Travis Scott's "3500," Ty Dolla Sign's "Blasé," DJ Khaled's "You Mine," Jadakiss' "You Can See," Meek Mill's "Jump Out the Face," ASAP Rocky's "Fine Whine," Game's "Dedicated," Puff Daddy's "MMM," Rick Ross' "D.O.P.E," Lil Bibby's "Aww Man"
2014 should have been Future's year. It was all there for him: the hit single ("Move That Dope"), the highly anticipated album featuring guest appearances from Drake, Kanye West, Lil Wayne and Andre 3000, and of course his engagement with Ciara.
But things quickly fell apart. The engagement was called off, Honest didn't connect with fans and didn't sell as well as Future's star power suggested. Not to mention you had up-and-coming rappers like Young Thug, Rich Homie Quan and Migos who were taking all the shine away from him.
So Future got back into the lab with DJ Esco and Metro Boomin to do what he does best – grind it out on mixtapes and flood the streets with product.
What a year it was for Future and his fans. Following the demonic Monster released at the end of 2014, fans got Beast Mode and 56 Nights within a few months. Then with his buzz at an all-time high, Future drops DS2, an immaculately crafted album that demonstrated his complete songwriting and rapping arsenal over some of the best production Metro Boomin has ever done.
But that wasn't enough for Future. More music is always better. So he dropped What a Time to Be Alive with none other than the king himself Drizzy Drake, scoring his highest charting single "Jumpman" to date.
2. Kendrick Lamar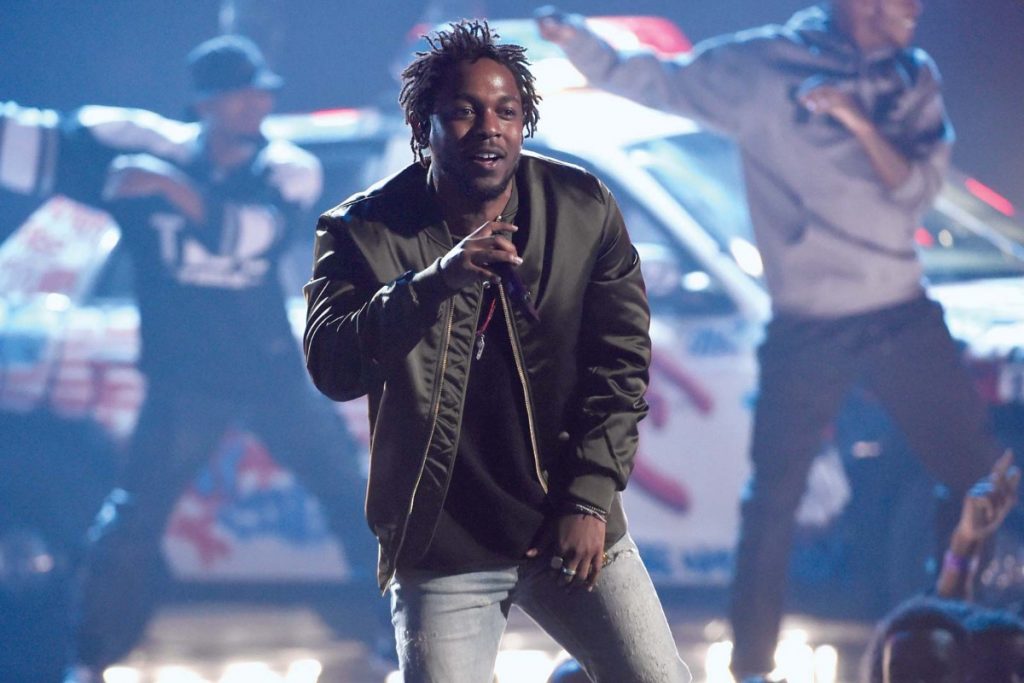 Projects: To Pimp a Butterfly
Singles: "The Blacker the Berry," "King Kunta," "Alright," "These Walls"
Guest appearances: Dr. Dre's "Genocide," "Darkside / Gone" & "Deep Water," Taylor Swift's "Bad Blood," Glasses Malone's "Thuggin'," Snoop Dogg's "I'm Ya Dogg," Bilal's "Money Over Love," Jay Rock's "Easy Bake" & "Vice City," Game's "On Me"
Just when people were questioning whether he could top the acclaim of Good Kid, M.A.A.D City, Kendrick went ahead and dropped To Pimp a Butterfly.
Totally discarding what he built up with his previous project, all the banging production fans loved and guest appearances, Kendrick took a left turn that resulted in a intense, emotional masterpiece. There's not much we can say about the album that hasn't already been said. 8 Grammy nominations, widespread critical acclaim, one of the best reviewed albums of all time, it's all been said.
But it's also the shit he was doing on the side – the appearances on Dre's Compton where he rapped like a man possessed on "Genocide," "Darkside / Gone" and "Deep Water," having some fun on "Vice City" with his TDE homies and of course, scoring his first number one single with BFF Taylor Swift.
If it was any other year, Kendrick would have been the number one best rapper alive. Unfortunately 2015 was the year of…
1. Drake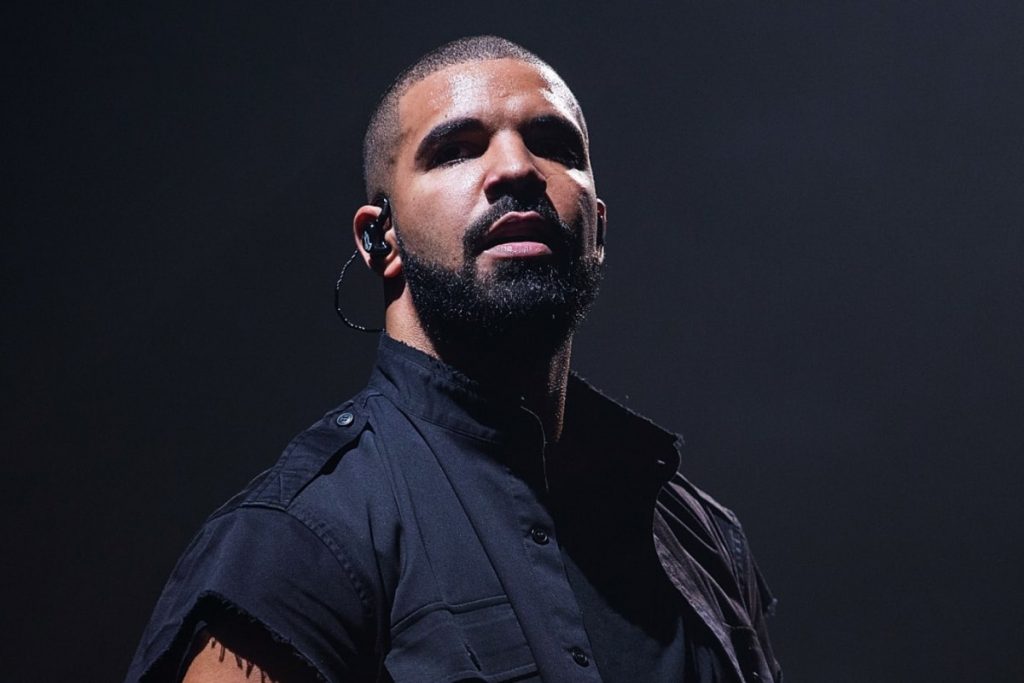 Projects: If You're Reading This It's Too Late (mixtape), What a Time to Be Alive (with Future),
Singles: "Preach," "Energy," "Charged Up," "Back to Back," "Hotline Bling," "Right Hand," "Jumpman" (with Future)
Guest appearances: Big Sean's "Blessings," Meek Mill's "R.I.C.O.," Game's "100," Future's "Where Ya At," Fetty Wap's "My Way (Remix)"
Just take one look at Drake's track record for 2015 and try telling me he wasn't the best to do it. It really is incredible how he keeps having bigger and better years, every single year. With the relative absence of Kanye, Lil Wayne and Hov these past few years, it's been up to Drake to seize the throne and become the undisputed king of the rap game.
You want commercial proof? Ok – If You're Reading This It's Too Late, a mixtape made up of throwaway tracks, sold 535,000 copies in its first week and was also the first album released in 2015 to go platinum.
Then he taps into the momentum Future's been building and drops What a Time to Be Alive, making him one of the rare rappers who's managed to drop two number one albums in one year. Oh yeah, remember that little song "Hotline Bling"? That shit peaked at number two on the charts.
Hold up though. What's this got to do with best rapper alive? Ok, you want bars? You got it. Drake dismantled Meek Mill with the icy "Charged Up" and soul crushing "Back to Back," he strutted his stuff on "Energy," he spazzed out on "Blessings" and spit some of his best bars of the year on "30 for 30 Freestyle."
Drake's been asserting his dominance since 2012 when every song was Drake featuring Drake. But 2015 was officially that he took the crown and became the king of hip-hop. There was no denying it anymore.