For our Best Rappers Alive series, we take a look at the top five best rappers, year by year – ranking them on projects dropped, guest verses and overall impact.
2011 was a bit of transition year. While you still had your usual rappers like Jay-Z, Eminem, Kanye West and Lil Wayne dominating the industry, there were plenty others who were cutting their way through and reaching for the throne.
Artists like Drake, under the mentorship of Lil Wayne and with the marketing machine of YMCMB behind him, got into their zone in 2011 while savvy, entrepreneurs like Tech N9ne were dropping were music while making great business moves at the same time.
Here are the top five best rappers alive of 2011.
Honourable mentions:
Curren$y
If Currensy isn't the hardest working rapper alive, then I don't know who is. It must have been his stint on Young Money Records during Lil Wayne's unstoppable freight train era where Spitta picked up the habit.
In 2011 alone, Currensy dropped two album and four mixtapes – some rappers have trouble finishing one project a year! But if it was just volume of music alone, there wouldn't be much to talk about. Currensy is bar none, one of the most consistent hip-hop artists working in the game today.
He's found a lane – lifestyle rap (and he describes it) over smooth sailing, jazzy and soulful beats – and has stuck to it for the past few years without making it too boring or repetitive. You can line up Currensy albums and mixtapes back to back, hit play and just kick back for the next few hours to enjoy the music.
Spitta also has a knack of bringing the best out of his collaborators. Whether it's The Alchemist, Monsta Beatz, Ski Beatz or Wiz Khalifa, every time an artist works with Currensy, you can be sure that we'll be getting some of their best work.
Ever since the late 00's when Currensy got into his zone and started to drop quality music nonstop, he's been in the running for best rapper of the year, every year. With the projects he released and feature appearances he made, he was definitely one of the best rappers alive in 2011.
J. Cole
J. Cole was waiting for this moment his whole life. After signing to Jay-Z's Roc Nation label in 2009, Cole dropped two critically acclaimed mixtapes – The Warm Up and Friday Night Lights – both of which would feature classic cuts like "In the Morning" and "Lights Please."
By 2010, Cole World: The Sideline Story was completed and waiting for release. Still, the Roc Nation boss was looking for that single that would garner the radio push needed to sell a major label debut.
Cole hopped back into the studio and came out with "Work Out" – the lead single that ended up doing exactly what Jay-Z wanted – it peaked at number 3 on the US Hot Rap Songs, number 10 on the US Hot R&B/Hip-Hop Songs and number 13 on the US Billboard Hot 100.
J. Cole was ready to make his debut. In between more commercially friendly tracks like "Work Out" and "Can't Get Enough," Cole filled his debut with cuts that showcased his deep songwriting and lethal rhyming abilities. Cole World: The Sideline Story dropped September 27th and moved 218,000 copies in the first week, becoming the second Roc Nation album to debut at the top of the charts.
Royce da 5'9″
There are very few rappers out there who can consistently keep up with Eminem. Fortunately longtime collaborator, fellow Detroit wordsmith and one half of Bad Meets Evil, Royce da 5'9″ is one of them.
With his solo discography and acclaimed mixtape run, including The Bar Exam series where he took classic cuts from Nas, Jay-Z, Lil Wayne and bodied them, Nickel Nine has already cemented himself amongst the greatest rappers of all time.
But it was in 2011 when Royce stepped it up and forced mainstream hip-hop to really start paying attention. As Bad Meets Evil, Royce traded verses with Em over the entire duration of Hell: The Sequel without any sign of getting left behind – I'll gladly debate anyone who thinks Royce didn't hold his own.
Not to mention Royce managed to snag a top 40 hit with the Bruno Mars-assisted "Lighters" – one of the few radio-friendly songs in his career.
As if trading rhymes with Eminem wasn't enough for Royce in 2011, he also dropped his fifth studio album, Success Is Certain, a couple months after Hell: The Sequel. Featuring production from Nottz, DJ Premier, Mr. Porter and appearances from Eminem, his younger brother Kid Vishis and Slaughterhouse brother Joe Budden, Success Is Certainshowed fans that Royce was back in his zone creatively.
Royce might be the least known rapper on this list but if anything's certain, the fact that he can hold his own against arguably the most skilled rapper of all time speaks for itself. One of the best rappers alive in 2011? Absolutely.
Black Thought
By 2011, 20 years and 10 albums deep in his career, there's one thing that's absolutely certain about Black Thought. Alongside Ghostface Killah, he's the most consistent rapper of all time. From 1993's Organix to 2011's Undun, Thought has never ever has a misstep with his rhymes.
Having already made a name for himself as fearsome battle rapper and phenomenal live performer, Undun was one of the first times we got to see Thought flex his storytelling muscles. Fashioned as a concept album which told the story of Redford Stevens, Undun became one of The Roots most acclaimed records to date, due in part to Thought's incredible writing and pained vocals.
It's always rare and amazing to see when a rapper who's been in the game for over 20 years continue to drop quality music like they're just starting out in the game. It's the main reason why Black Thought is one of the greatest to touch the mic and definitely one of the best rappers of 2011.
Common
Like Black Thought, Common's another artist who's been in the rap game for over 20 years but still manages to find a way to drop refreshing, quality music for the fans.
Over the past 10 years there seems to be a pattern to Common's records. Back in 2005, a few years after he dropped the much-maligned Electric Circus, Common got into the studio with Kanye and together they created Be, one of the Common's best records to date.
After dropping Universal Mind Control, a confusing Neptunes-helmed project, in 2008, Common got back into the studio with longtime collaborator No I.D. to bring it back to basics. Together they created The Dreamer/The Believer another record that ranks alongside Common's best and definitely one of the best hip-hop albums in the past decade.
The album revealed a rejuvenated, more aggressive Common. Over soulful, boom-bap beats, Common traded bars with Nasty Nas, rhymed over Curtis Mayfield samples and fired shots at "soft" rappers; earning his position as one of the best rappers of 2011.
The Top 5 Best Rappers of 2011
5. Tech N9ne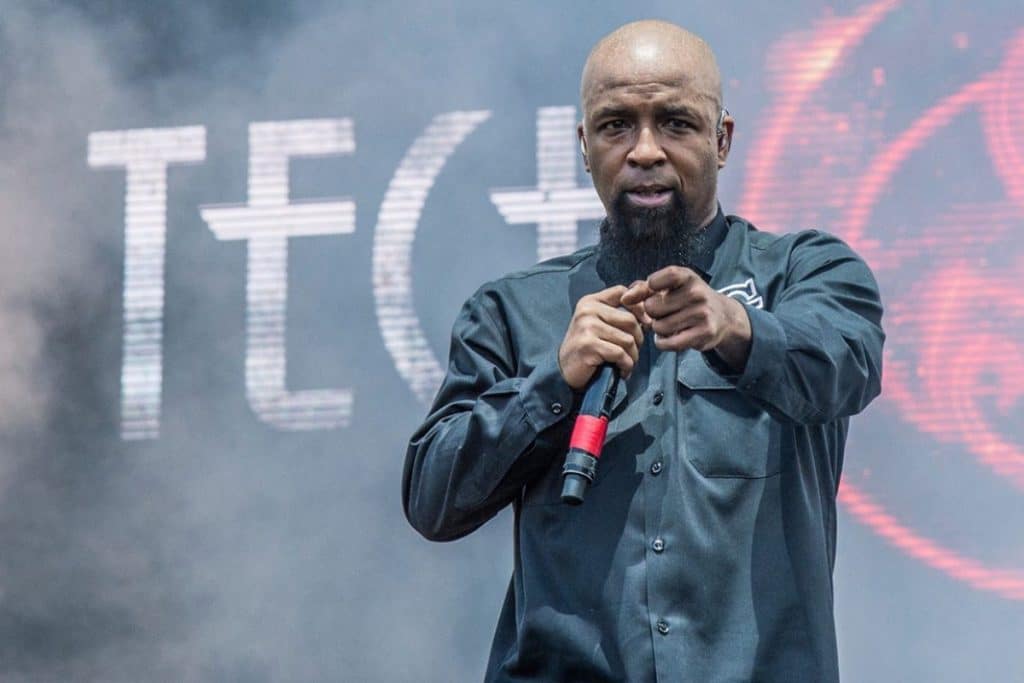 Notable releases: All 6's and 7's, Welcome to Strangeland
Key guest appearances: Lil Waynes "Interlude," Brotha Lynch Hung's "ICU" & "Takin Online Orders," E-40's "Fried," Jay Rock's "Kill or Be Killed," Travis Barker's "Raw Shit."
Tech N9ne had been grinding it out for over 10 years but it was in 2011, when the Strange Music boss really hit his stride and reached a whole another level.
With his eleventh studio album, All 6's and 7's which managed to debut at number 4 on the charts, Tech gathered one of the most diverse features list in recent rap history – pulling in verses from rappers like B.o.B, Hopsin, Yelawold, Busta Rhymes, Kendrick Lamar, Lil Wayne, T-Pain, E-40, Snoop Dogg and lots more.
Not only did this show that Tech could lyrically compete with the best from all over the world, it revealed his commanding industry connections which was super impressive especially for an independent artist.
To top things off, Tech N9ne made a show-stopping guest appearance on Lil Wayne's Tha Carter IV. Fans can argue all day about who had the best verse on the album between Tech, Weezy Andre 3000, Nas, Busta Rhymes Jadakiss, Drake, Bun B and Shyne.
As if that wasn't enough, before the year was over, Tech dropped Welcome to Strangeland another sprawling album that featured the rapper rhyming his ass off.
Tech N9ne is one of those rare hip-hop artists able to combine incredible lyrical skills, great songwriting abilities, unforgettable live shows, a keen business acumen and non-stop work ethic to make it to the top without support from a major label. That's why he was the best rapper of 2011.
4. Eminem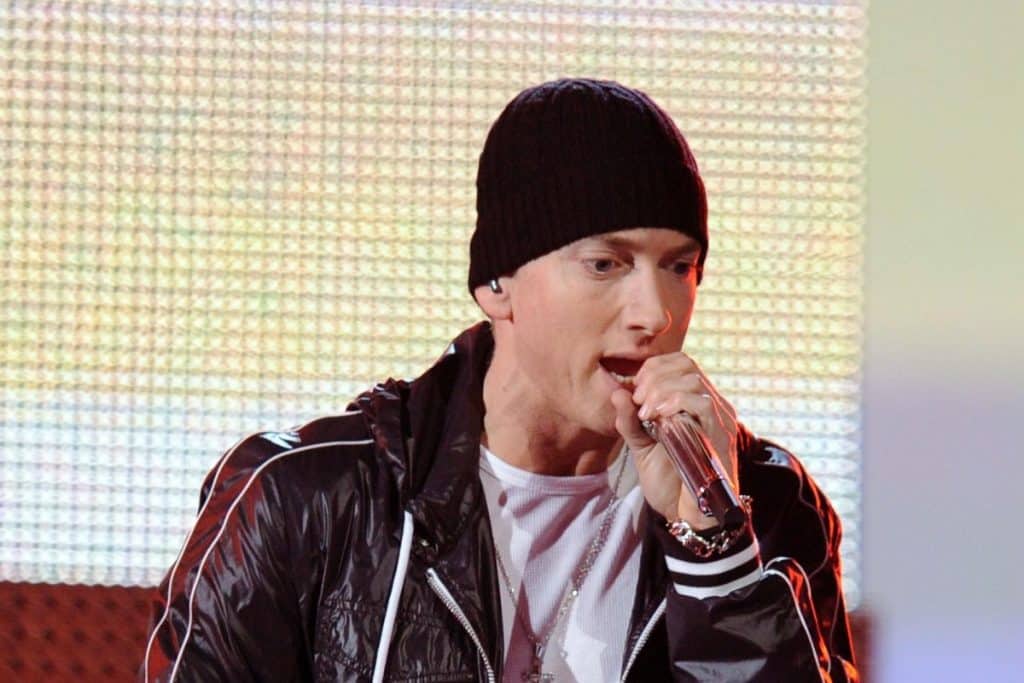 Notable releases: Hell: The Sequel (with Royce da 5'9″ as Bad Meets Evil), Recovery singles – "Space Bound."
Key guest appearances: Dr. Dre's "I Need a Doctor," Royce da 5'9"'s "Writer's Block," Yelawolf's "Throw It Up."
While 2009's Relapse was his comeback album, it was until the following year when Eminem dropped Recovery that hip-hop fans feel that Shady was truly back in the game.
Featuring a stylistic change in direction from his previous records, Recovery showcased a more thoughtful, matured and fiery Eminem. Joints like "Not Afraid" and "Love the Way You Lie" became radio smashes and made sure Em's buzz would continue well into 2011.
While he spent most of the year travelling the world for The Recovery Tour, Em still found time to drop a chart-topping single with "I Need a Doctor" and get in the booth with Royce da 5'9″. On the duo's EP, Hell: The Sequel, Em and Royce proved no other rapper was spitting like they were, just like it was back in '99.
While his legacy as one of the greatest rappers of all time has long been cemented, it feels like Eminem still thinks he has a lot to prove to himself, constantly challenging himself to rap better than anyone else in the world.
3. Kanye West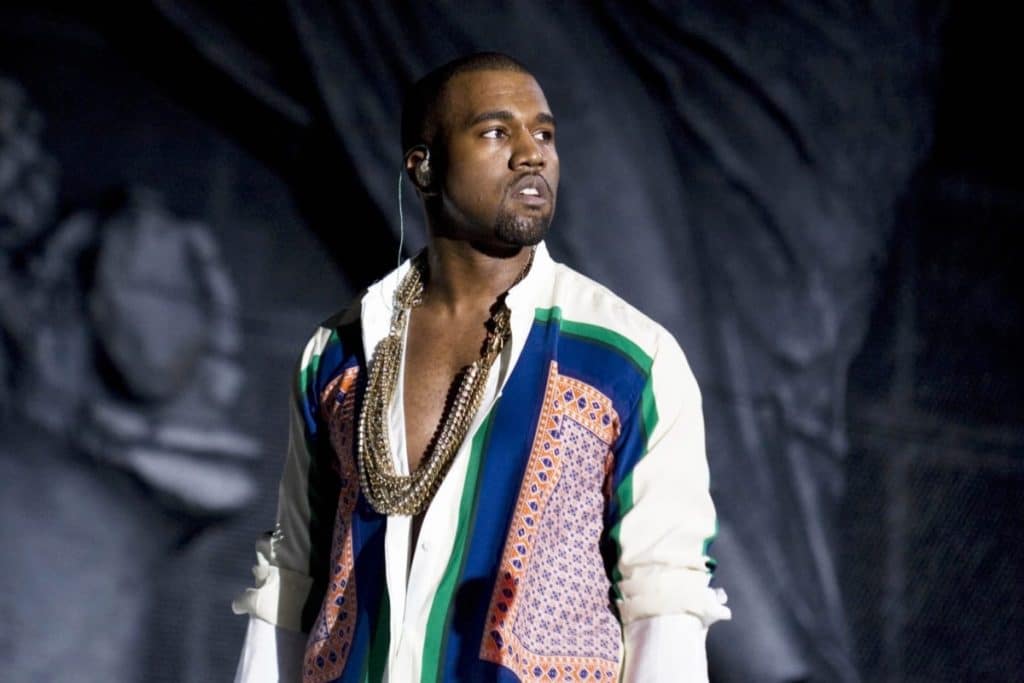 Notable releases: Watch the Throne (with Jay-Z), My Beautiful Dark Twisted Fantasy singles – "All of the Lights."
Key guest appearances: Katy Perry's "E.T.," Big Sean's "Marvin & Chardonnay," Pusha T's "Amen."
After releasing his best album to date last year, the awe-inspiring My Beautiful Dark Twisted Fantasy, Kanye wasn't going to slow down any time soon. Getting in the studio with his big brother, Kanye was going to show the world he could lyrically hang with Hov for the entirety of an album.
And for the most part, Kanye succeeds. While he's far from possessing the same icy coolness and incredible wit that Jay-Z has, Kanye makes it up for his fiery style on the mic and ability to outshine other rappers with more memorable lines.
From the little homie producing beats for The Blueprint to now standing shoulder to shoulder with arguably the greatest of all time, Kanye's laser vision focus and insatiable hunger pushed him to become one of the all-time greats and definitely of the best rappers of 2011.
2. Jay-Z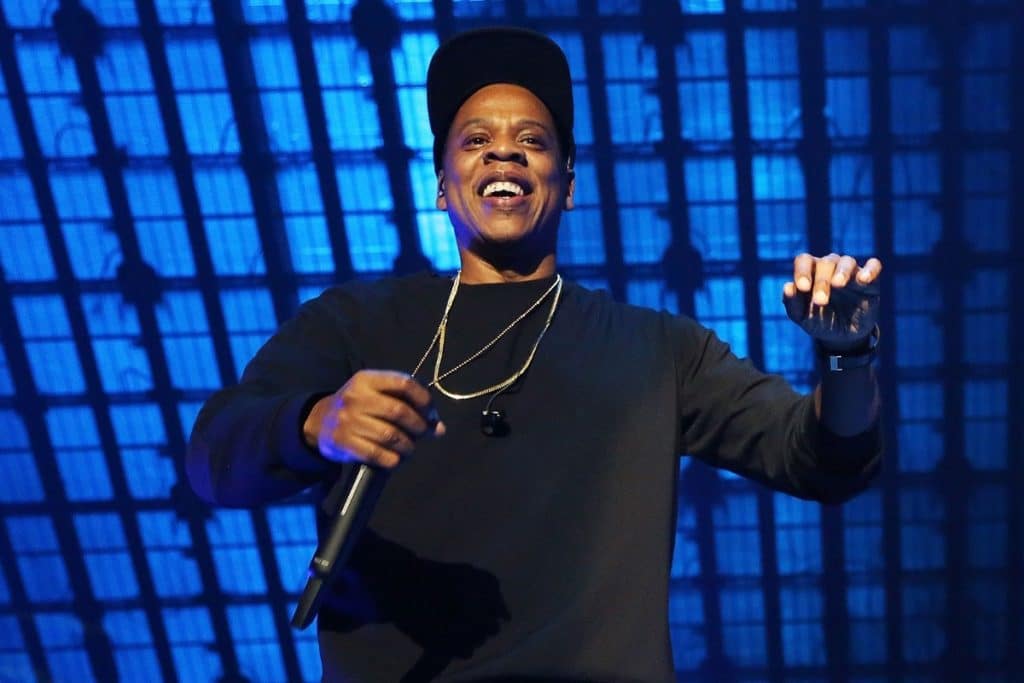 Notable releases: Watch the Throne (with Kanye West)
Key guest appearances: J. Cole's "Mr. Nice Watch," Young Jeezy's "I Do."
For a while there, it looked like Hov was stagnating. Kingdom Come was as bad as it could get, American Gangster was a great album that flew under the radar while The Blueprint 3, despite being his biggest album to date, had moments which showed Jay-Z as uninspired and bored.
It wasn't until he linked back up with Kanye that Hov got the fire back in him. His sick verses on "Monster" and "So Appalled" gave us a hint of Jay-Z's lyrical resurgence, while "H.A.M.," the lead single off Watch the Throne, had a couple great shots at Lil Wayne and Birdman.
So when Watch the Throne dropped it felt like Hov was back for real and had his head in the game this time. Hov's verses on "No Church in the Wild," and "New Day" revealed a rare poetic side while the singles "Niggas in Paris" and "Otis" featured him just having fun with it. Then there's the epic "Who Gon Stop Me" where Jay-Z proves he arguably has one of the best flows in the rap game.
It's easy to dismiss a rapper when their wealth becomes a more prominent conversation topic than their rhymes, but in the rare case of Jay-Z, he showed us he could be filthy fucking rich and still be bodying tracks left right and centre.
1. Drake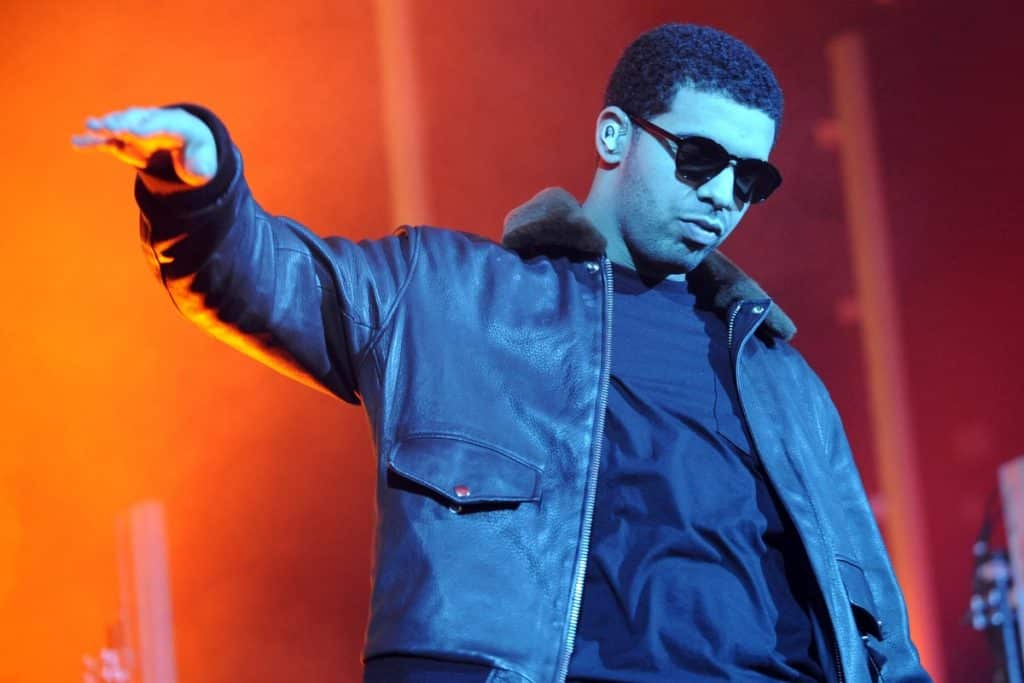 Notable releases: Take Care, Non-album singles – "Dreams Money Can Buy," "Club Paradise."
Key guest appearances: T.I.'s "Poppin Bottles," DJ Khaled's "I'm on One," Lil Wayne's "She Will" & "It's Good," Waka Flocka Flame's "Round of Applause," J. Cole's "In the Morning," Game's "Good Girls Go Bad."
Drake had been biding his time for a while but 2011 was the year where he stepped into the ring and proved he could compete with the big homies.
Just a couple years after dropping his widely successful So Far Gone mixtape, Drake was already reaching for the throne. And who could blame him? At this point in time, only Kanye and Jay-Z can really compete with Drake.
After giving away hit singles like "I'm on One" to DJ Khaled and stealing the scene from Weezy on "She Will," Drake dropped Take Care, putting up better first week numbers than Jay-Z and Kanye's Watch the Throne.
With an album that managed to cater for everybody, for a while there, Drake had the entire game on lock, dominating the radio, the clubs and the streets at the same time.
2011 was really the year where hip-hop had to acknowledge the fact that there may be a new king ascending to the throne, Drizzy season had officially begun.