Grooving through the tracks and eras of Hip Hop, one name resonates powerfully through the depth of time – DJ Premier. Seeing his name in production credits is a testament to the meticulous artistry and exceptional flair he brings to the turntables. Premier has been the backbone of countless Hip Hop milestones, turning records into rhymes that hit hard and stick long. Albums like 'Livin' Proof', 'The Documentary 2', and 'Moment Of Truth' offer a glimpse into his wizardry, while tracks such as 'Defeat', 'Rock Stars', '10,000 Hours', and 'Turn Up The Mic (DJ Premier Remix) Feat Nas' act as sonic milestones in the landscape of Rap music.
DJ Premier's production prowess has been the catalyst for Rap legends like Nas, with tracks such as 'N.Y. State of Mind, Pt. ll', 'I Gave You Power', and 'Nas Is Like'. His beats have a way of accentuating an MC's voice, creating a canvas for artists like Fat Joe, Big Daddy Kane, and A$AP Ferg, among others. Premier doesn't just produce tracks; he forms the soul of the sound. His creativity bleeds through the palpable tension in 'The Enemy', the pure swagger of 'So Ghetto', and the gritty realism of 'Dirty Game – Remix'.
Through his collaborations and solo work, DJ Premier has etched a legacy that pierces the eardrum and leaves an indelible mark in the annals of Hip Hop. His timeless contributions have pushed boundaries, leaving us a trail of beats and breaks that continue to resonate within the culture. So let's get into it. From raw, gritty rhymes to lyrical masterpieces, here are the Top Songs Produced by DJ Premier.
100. The Enemy (feat. Fat Joe) – Big L
Now, it might be at the start of this list, but trust, it's no lightweight. Primo cooks up a backdrop of gritty drums and intricate samples which serves as the perfect canvas for Big L's vivid storytelling and Fat Joe's aggressive lyricism. What sets it apart is the sharp social commentary, a reflection of the tough streets of New York in the 90s. Yet, despite its rawness, it fails to hit the upper echelons of Primo's masterpieces— still, it's a solid joint not to be slept on. This is where the true essence of Hip Hop thrives, in the heart of the struggle. Just a taste of what we've got coming.
99. Intro. / A Million And One Questions / Rhyme No More – Premier Radio Edit – JAY-Z
/ A Million And One Questions / Rhyme No More – Premier Radio Edit" Bruh, talk about a departure from the norm. Jigga and Premier hook up to create this epic piece that serves as the intro to Jay-Z's "In My Lifetime, Vol. 1". It's a complex number split into two parts, like two sides of the same sonic coin, feel me? First, we got Hova reflecting on his journey in "A Million And One Questions", then we flip the script with "Rhyme No More", Jay blitzing through with the braggadocious bars we've come to appreciate. These transitions showcase Premiere's dope production skills. It's not the most renowned piece in Primo's portfolio, but the brilliance — yo, it's undeniable. It is Jay and Premier going out on a limb, and it straight up works.
98. Hip Hop – Royce Da 5'9″
This joint right here takes us back to the root of the game, to the concrete jungle where it all began. Royce spits razor-sharp lines over a Premier beat that's hard as nails. The result? A track that's unapologetically authentic and thoroughly gangsta. Primo's production provides the perfect backdrop for Royce's spitfire delivery, with a grimy, aggressive beat that hits harder than a Mike Tyson right hook. No frontin', this cut is a standout in Primo's extensive discography, and a testament to the genius of one of Hip Hop's most underrated lyricists. "Hip Hop", ain't nothing like it, fam.
97. Boom – Royce Da 5'9″
Now, this ain't your average track, fam. It's Royce and Premier cooking up somethin' real special in the lab. The beat is as stark and minimalist as you can get in classic Primo fashion, but it pounds hard, just like the title suggests. Then there's Royce, man. Royce just flat-out murders it with his wordplay and intricate rhyme schemes. He's a lyricist's lyricist, and "Boom" is a standout example of his ability to craft verses that are both complex and profoundly moving. Primo and Royce was a match made in hip hop heaven on this one, no cap. It ain't just a banger; it's a certified Hip Hop classic that slaps harder than Tyson in his prime.
96. Defeat – Afu-Ra
Produced by Primo, this joint is a testament to both their extraordinary talents. Premo brings that ever-consistent boom-bap style to the turntables, layering a hypnotic sample over hard-hitting drums. It's that head-nodding, foot-tapping rhythm that makes us hip-hop heads bob to the beat. Afu-Ra, off his 'Body of the Life Force' debut, goes straight HAM on this. He delivers scorching lyrics that embody the essence of a fighter rising atop adversity. This ain't about being knocked down; it's about getting back up. Ain't that some real hip-hop ethos right there? Though it's not as famous as other Premier joints, "Defeat" is a well-crafted track that encapsulates the grittiness and raw appeal of Underground Hip Hop in the '90s. Straight fire.
95. Invincible – Capone-N-Noreaga
This track from CNN's sophomore record 'The Reunion' is quintessential east coast. Primo's deft touch on the boards, coupled with Capone and Noreaga's rugged Queensbridge lyricism, creates some real magic. Primo's signature scratch-hook technique lays out a twisty, grimy soundscape. On top of this, CNN comes through with a relentless barrage of bars that's all about the gritty realities of their world. It's a vivid piece, serving up a raw slice of life from the streets. Bottom line, "Invincible" sits as a testament to Primo's genius in amplifying the unique energies of the cats he works with. Respect due.
94. Sucka Free – Afu-Ra
With Afu-Ra dropping bars heavier than a pair of Timberland boots, and DJ Premier holding down the fort on production, you already know it's gonna be fire. Now this cut has a distinct boom-bap sound layered with a grimy, eerie melody that sets the stage for Afu-Ra's delivery. Straight up, the man schools us on the rules of survival in the urban jungle, calling out fake cats and keeping it 100 with his wisdom-filled lyrics. Afu-Ra's distinct voice and Premier's timeless beat form such a tight unit on this track, it's like Jordan and Pippen in the '96 finals, flawless execution all the way. If you ain't got this in your Hip Hop playlist, you gotta question your choices, homie!
93. The 6th Sense – Common
This tune is straight illmatic on all fronts. Primo does what he does best: bruising beats, razor-sharp cuts, and dope samples. Common comes correct and drops gem after gem in his verses, lyrically articulating his views on the state of the world and social injustice. He's always been a conscious rapper, but on this joint, he takes it to another level. The man spits with conviction, making every bar count. This ain't just your run-of-the-mill hip hop tune, though. This is a socio-political commentary framed by a masterful wordsmith and a beat maestro. A banger that makes you nod your head and engage your mind. Now that's what I call real hip hop. DJ Premier and Common? That's a dream team, fam.
92. Rock Stars – Non Phixion
Premier flexed his legendary chops, providing a bone-rattling, head-bobbing beat. His choice of obscure samples laid under fiery verses from Ill Bill, Sabac Red, and Goretex reaffirmed his knack for enhancing a track's thematic core. And Non Phixion? They cemented themselves as raw, no-holds-barred, conspiracy-theory-spittin' fiends! You can hear the anger, the ferocity as they paint their vision of a dystopian world. "Rock Stars" folks, is a slice of underground Hip Hop at its grittiest, solidifying Primo's legacy as the architect of grimy New York soundscapes.
91. Dat Sound Good (feat. Ab-Soul, Mac Miller) – PRhyme
He brilliantly bridges the generational gap, marrying his trademark boom-bap with the raw energy of spontaneity that typifies new-school rap. Ab-Soul and the late Mac Miller pounce on Premier's hypnotic, jazz-infused beat with intellectual prowess, revealing nuanced lyrics and double entendres that demand a couple of rewinds. Their verses are a testament to their lyrical dexterity, enriched with references to cultural phenomena, philosophical ideas, and societal observations. Primo's impeccable artistry, combined with Ab-Soul's thought-provoking depth and Mac's natural charm, "Dat Sound Good" is a priceless gem in the Hip Hop treasure chest. DJ Premier showcases his timeless touch and relevance, affirming his throne in the Hip Hop's producers pantheon.
90. 10,000 Hours – Evidence
"10,000 Hours" truly exemplifies Evidence's dedication to his craft, as his bars are meticulously woven into the intricate tapestry of Premier's beat. The lyrical content is a metaphor for perseverance, reflecting Evidence's journey through the Hip Hop landscape marked by hard work and dogged persistence. Premier's beat is a symphony of boom-bap percussion and jazz-like samples, providing the perfect backdrop for Evidence's introspective rhymes. It's a song steeped in authenticity, encapsulating the sheer essence of Hip Hop – a testament to Evidence's skills and Premier's enduring influence on the genre. "10,000 Hours" indeed represents the culmination of dedication, struggle, and a relentless pursuit of greatness.
89. Mind Your Business
His knack for looping rare cuts into head-nodding beats sets the stage for the lyricists to spit truth. Sharp pioneering vision characterizes this banger, taking us back to the time when Hip Hop was about message and genuineness. The MCs drop knowledge on the track, engaging listeners with their vivid storytelling and spirited delivery, checking the fake ones who should just mind their damn business. Each verse brims with ferocious accents and rhymed punctuations, creating a seamless and dynamic interaction with Premier's production. Laid over the beats that bump with a raw tenacity, "Mind Your Business" captures the gritty essence of pure Hip Hop, reminding us why DJ Premier is considered a GOAT in beat-making.
88. Lazy !!! – Freddie Foxxx
It's a statement track, flipping the bird at the lethargic, ambition-less competition. Primo drops a beat that's tougher than a two-dollar steak, providing the perfect canvas for Foxxx's hard-edged flow. The cuts, the scratches, and the chilling piano loops are so vintage Premier, making you nod your head till your neck hurts. And Foxxx, he don't pull no punches. Dude's all over the track like white on rice, voicing frustrations and calling out the lazy culture of Hip Hop. The duo effectively merges to create this banger, it's like Jordan and Pippen running the fastbreak. Buckle up, y'all, it's a wild ride.
87. Get off the Ground feat. Sean Price, Fame, Ruste Juxx, Justin Tyme, Hannible Staxx, Papoose & Reks
The late Sean Price, Fame, Ruste Juxx, Justin Tyme, Hannible Staxx, Papoose, and Reks spit vulgar but intricate bars over DJ Premier's bulletproof beat. Listen, this ain't for the faint-hearted. It's a raw and grimy, heads-down, boom-bap sound that resonates with urgency and aggression. Primo's beats are cold as ice, precise as a sniper, and have an alarming consistency that never panders to mainstream sensibilities. Every rhyme slayer brings his A-game, igniting the track with infectious energy and lyrical precision. If you're in need of a reminder of what real, unfiltered Hip Hop sounds like, "Get off the Ground" is a masterstroke from the book of DJ Premier.
86. The Documentary 2 – The Game
The track is a sonic embodiment of the golden era of Hip Hop, with Premier straddling the line between his signature sounds and The Game's West Coast ethos. Trapped between the hard-hitting drum patterns and the haunting piano riffs lies Game's introspective narration of his life, his hood, and the events that shaped his career. The track has an inherent aggression, which is amplified by the defiant delivery and visceral lyrics. Premier's unyielding forthrightness as a producer complements Game's raw storytelling, making "The Documentary 2" a definitive masterpiece in both discographies. This joint project is more than just music, it's a vivid picture of life on the inked canvas of Hip Hop.
85. Turn Up The Mic (DJ Premier Remix) Feat Nas
It's from Primo and Bumpy Knuckles' collaborative project "Kolexxxion". Premier's crisp drum loops, underlying melodic samples, and that signature scratch-hook style are unmissable. Come on, we talking about Primo, he invented boom-bap! And Nas, the mic wizard, doesn't just ride the beat – he owns it, delivering every line with a righteousness that testifies his status as a lyrical giant. It's a track where the old school soul meets gritty street sensibility. Nas' wordplay intertwined with Premier's craftsmanship is like a Picasso painting – a chaotic beauty that leaves an indelible mark. This ain't just a song, it's a Hip Hop ceremony.
84. N 2 Gether Now – Limp Bizkit
This joint is like a curveball in DJ Premier's discography. As much as this track might not be your first thought when you hear "DJ Premier," it's innovation cannot be overlooked. Favoring a more rock-infused direction, Primo challenged his own defined boxes with this Limp Bizkit collaboration. The track brims with a bizarre energy, merging Fred Durst's rap-rock swagger with Method Man's grimy rhymes, all perched on top of Premier's wild-west themed beat. It's a chaotic marriage that surprisingly works. It's not the street anthem we're used to from Primo, but it sure adds a pinch of audacity to his impresario status. It's not just a track, it's a testament to Primo's versatility. The game wasn't the same after this one – pure renegade business.
83. Livin' Proof – Group Home
Group Home may not have been the flashiest lyricists on the block, yet their underdog persona coupled with Primo's diamond-hard beat struck a chord in the heart of Hip Hop circles. The track's beat is raw and snarling, a true testament of Premier's signature chopping style, underscored by an infectious bassline and razor-sharp scratches. The merit isn't just in the beat, though. Lil' Dap and Melachi the Nutcracker ride the rhythm with a fierce determination, sharing tales of street struggle and survival. "Livin' Proof" doesn't just hit the ears, it smacks the soul. This song is real-deal Hip Hop, no additives or preservatives. Straight boom-bap business.
82. So Ghetto – JAY-Z
Primo's beat work on this joint – oh boy, it's like a street sermon with every bar. The grimy echoes, robust drum patterns, and sinister piano loop serve as the perfect platform for Hova to lay down his lyrics that are drenched in an uncut Brooklyn essence. Primo and JAY-Z – a duo as deadly as a two-edged sword, brought forth this classic from the moody canvas of the streets, reminding us of the days when hip hop was as unfiltered as hell – pure and untamed. Excellence ain't just crafted, it's carved, and this one here, is a sculpture that never fails to mesmerize.
81. Platinum Plus (feat. Big Daddy Kane) – Big L
Aight fam, let's talk about this straight-up fire track from Big L, "Platinum Plus." Now this? This right here is a lethal connection on the mic – Big L and Big Daddy Kane, both juggernauts of the game, spitting flames over a DJ Premier production. The beat? Classic Premier – a perfectly chopped jazz sample underpinning the sharp snares and high-hat patterns. And the bars? Pssh, Big L and Kane snap on this joint – punchlines, metaphors, complex internal rhymes – they don't hold back nothin'. Primo matches their intensity with his raw, gritty sound which becomes the playground for the two to lace their verbal acrobatics. This is Hip Hop in its purest form, y'all – raw, hard, and uncut. This one's for the heads who understand that BARS matter.
80. The Piece Maker – Tony Touch
Tony Touch and DJ Premier tag-teaming on "The Piece Maker" is like witnessing a graffiti master in full flow, layering lines, colors, and textures onto a monumental mural of sound. Primo lays down an intoxicating blend of stuttering snares, resounding bass notes and a haunting piano loop that lays the sonic groundwork for Tony Touch to maneuver dexterously with his potent lyrical punches. This track sends shockwaves through your speakers, a sort of Hip Hop seism, shaking the very core of the culture. As Tony Touch weaves his raw tales of life and survival, Premier's thumping beats keep the narrative's pulse beating hard and fast. This is more than a song, it's a vivid soundscape chiseled into Hip Hop history. Straight-up fire from the concrete jungle.
79. Mathematics – Mos Def
The genius of Primo's beats shines here in all their gritty glory with a powerful sample of "Nautilus" by Bob James. With this track, Yasiin Bey (formerly known as Mos Def) spits fire, schooling the masses about social inequality, politics, and economics with a nuance that few could match. Premier and Mos ain't just playin' here, they're laying down some real knowledge. It's like a hip hop lecture wrapped in ill beats – a testament to the powerful synthesis of intellect and rhythm this genre can offer. No doubt, this ain't just hip hop, it's a sonic revolution.
78. Good As Gone – Dilated Peoples
This track right here is the definition of high-quality backpack rap. Premier's beat is just ridiculous – he takes this eerie, atmospheric piano loop and pairs it with intense, heavy drum hits that transform the track into a menacing soundscape. And, can we talk about the scratch hooks? Primo always got that magic touch on the ones and twos! Now, onto Dilated Peoples. The way Rakaa and Evidence cruise over the beat with their incisive lyricism and socially conscious perspectives, it's like they're floating but punching at the same time. That's the power of their delivery. Dilated Peoples and Premier on a track is a formula for real, unfiltered Hip Hop, fam. It's enough to make a Hip Hop head's heart burst. Straight up.
77. World Premier – ILL BILL
Dropping streetwise philosophies over Premier's signature scratches and infectious loop, both of them constructing a gratifying ode to Hip Hop. The track's dense lyrical content is matched only by its hypnotic production, the powerful boom-bap beats acting as the pulse underpinning ILL BILL's raw rhymes. The track smacks of East Coast flavor, exuding the gritty essence of Brooklyn, where each line is a grimy brick in Hip Hop's towering edifice. "World Premier" is a Hip Hop royal, showcasing ILL BILL's lyrical dexterity and Premier's uncanny ability to paint pictures with sound.
76. The Oracle – Vinnie Paz
"The Oracle" is a vicious knockout punch delivered with a ferocity that leaves your head spinning. Primo lays down a sinister soundscape with a dark, haunting sample that perfectly complements Paz's gritty, in-your-face flow. The track is raw, unfiltered street poetry, filled with vivid tales of life in the urban jungle. It's a statement, a beacon, an oracle shouting from the rooftops, a testament to the Durham MC's lyrical prowess and Primo's unfaltering production chops. In the mess of mainstream, this is a refreshing reminder of the grimy essence of hip hop, a nod to the golden era we never really left behind.
75. Filthy (feat. DJ Premier) – Classified
The Canadian wordsmith Classified brings his rhyming A-game in "Filthy," pairing up with the legendary DJ Premier. This track hits hard with grimy, serrated beats that slice through the air like a switchblade in a back alley cypher. Classified flows with a boxer's precision, dancing around Premier's beats with meticulous wordplay and lyrical jabs. Primo brings it home with his signature cuts, scratching up a storm that adds an extra layer of griminess to the mix. An underrated joint in Premier's vast catalog, "Filthy" exemplifies Primo's skill at combining raw beats with poignant lyricism from talents like Classified. This track ain't merely filthy, it's dirty-dope to the core.
74. Supa Star – Group Home
Premier laced this joint with his signature boom-bap style, dusting off an obscure 70s R&B sample for the groove. The atmospheric, echoing cuts and scratches, combined with a lazy horn loop, provided Group Home with a Harlem night-time backdrop to get their rhyme on. This is a rare gem, where the beat hooks you instantly but the rhymes from Lil Dap and Melachi the Nutcracker keep you in the zone. It's an example of that chemistry between Premier and Group Home, with Primo's beats elevating Group Home's autobiographical hustle stories from the street to the stars. "Supa Star", indeed!
73. Code Of The Streets – Gang Starr
The ominous sample-laden beat Premier lays down is the perfect backdrop for Guru's hard-hitting lines about the tough realities of street life. This is a song that makes no apologies and takes no prisoners, a heady mix of somber introspection and gritty street philosophy. "Code of the Streets" is a poignant reminder of Gang Starr's power and the devastating awareness they wielded in their lyrics. It's a vintage Premier production with a pulsating aura that complements Guru's deep-voiced commentary on the rules that govern street life. No cap, this track is a manifesto of Hip Hop realism.
72. Poetry – Bumpy Knuckles
"Poetry" is raw Hip Hop, the real deal, like a hemmed up pair of Timbs on a NYC sidewalk. Bumpy Knucks is no joke on the mic. His style is brimming with street-smart intelligence and rugged authenticity. This cat is a master at painting vivid pictures with his words. And let's not forget DJ Premier, that man is a wizard behind the boards. His beats are the perfect canvas for Bumpy's street poetry, full of powerful drum patterns and vintage samples offering a throwback to the golden age of Hip Hop. So when you hear "Poetry", understand it ain't about roses and sunsets, it's about life on the streets, unfiltered and unapologetic. Yeah, that's "Poetry", a timeless Hip Hop anthem from two giants of the game.
71. Blvd. – Afu-Ra
Premier laces this joint with a raw, gritty beat that's quintessentially East Coast. This track right here embodies the term 'street poetry', Afu-Ra's lyrical prowess shines brighter than full beam headlights on a dark city street. He spits about life in the city, the struggles of an artist hustling to make it, and the sounds that paint the backdrop of city living. Smoky saxophone riffs thrown in just add to the soul of the track. Rap purists, you get a front-row pew at the Hip Hop church. DJ Premier and Afu-Ra, whipping up the perfect storm on the "Blvd.". This track ain't no walk in the park, it's a walk on the wild concrete side.
70. New York Ryder Music – Agallah
The beat from DJ Premier? Straight fire. It's got that heavy East Coast vibe, knocking drums and intricate samples that Primo's known for. But, Agallah, he steps up with his lyrical skills too. He's painting a raw, gritty picture of the NY streets with his verses, really capturing that essence of struggle, hustle, and survival. It's a testament to the Big Apple hip-hop scene, unyielding and tough, just like the city it represents. Primo lays down that grimy, soulful beat, while Agallah rides it with an iron grip. It's a love letter to NY, but ain't no soft words here, it's all real.
69. Emf – Big Shug
"Emf" is no exception. Premier serves up a beat that's as rugged and raw as the streets it represents, with a smoky piano sample that's as haunting as it is compelling. Big Shug's gruff delivery echoes with authority and you best believe the man's got some stories to tell. This ain't no popcorn rap – this is life on wax. Picture that. Big Shug's vocals and Premier's production are like a one-two punch, knocking out any doubt that this is real Hip Hop. Clocking in over four minutes, "Emf" is a testament to the power of storytelling and the enduring legacy of the Premier-Shug dynamic duo. Spin that record and let the realness wash over you. It's all in the game, and these cats play for keeps.
68. wEaRe aT WaR – DJ Premier & Bumpy Knuckles
"wEaRe aT WaR" is a combative track that energizes every true-school Hip Hop head. Straight from Jump Street, Premier laces a reverberating, cinematic string sample over hard-as-nails drums, transforming speakers into semiautomatics. His beat is an Armageddon-inducing soundscape that begs for lyrical destruction. Bumpy Knuckles, the gruff veteran, steps into the fray with his usual grimey, no-holds-barred approach, spitting battle-ready bars. Dropping jewels about the state of Hip Hop and social injustice, he paints a grim yet honest narrative. It's a call to arms for real Hip Hop heads to defend the culture, embodied in raw lyricism and Premier's superior soundscapes — a grim anthem for rhymesayers at war.
67. Bring It to the Cypher – KRS-One
"Bring It to the Cypher" is an affirmation of Hip Hop's essence, a reminder of its roots anchored in pure lyricism and heavy-ass beats. The Teacha, KRS-One, delivers his verses like gospel, and over that classic Primo scratch, it's like a DJ/MC master class. Not many can cook up a beat like Primo, and it complements KRS's powerful verses perfectly. When KRS spits, "I'm not a rapper, I'm an MC," it reasserts the essence of Hip Hop culture. This joint right here? It ain't just a song. It's a statement. It's an education. It's Hip Hop. Period.
66. P.A.I.N.E. (Pressure at Industry Expense) – Bumpy Knuckles
Yo, let's get it straight – Bumpy Knuckles ain't one to hold his tongue, and in "(Pressure at Industry Expense)" he lays it all out. His lyrical prowess weaves a story of the struggles endured by artists trying to make headway in the industry. And talking about industry, son, Preemo does his thing like a boss, laying down an eerily haunting beat that's as cold as an East Coast winter. This joint is laced with a heavy dose of realism that hits you right in the chest. It's a courageous exploration into the dirty side of the rap game, the side that don't glitter. That's what's unique about Preemo – he knows how to underscore the intent of the artist with his beats. It's like he's throwing the alley-oop and Bumpy is there to slam it down. Real recognize real. In the high-flying world of Hip Hop, "(Pressure at Industry Expense)" keeps it street-level, gritty, and undoubtedly raw. No sugar-coating from these fellas, nah son, just straight truth bombs.
65. That's The Game – Styles P
Premier's production on this one brings that grimy, late-night aura, perfect for Styles' street narratives. Man, the beat hits like a late-night confession, its shadowy demeanor allowing Styles P's cold and harrowing tales of street life to shine. We're talking desperation, survival, and everything that comes with the life he once knew. That's the game, y'all. It's ugly and it stings but Styles don't sugarcoat. And Premier? His beats are the stomping ground for truth, a gritty platform which artists like Styles use to show us the world. Don't snooze on "That's The Game." To do so would be a disservice to the culture.
64. Dirty Game – Remix – Mr. Capone-E
Mr. Capone-E gets in the booth and when you add DJ Premier's flavor to the mix? It's game over, homies. This remix of "Dirty Game" is an exercise in contrast – the smooth, friendly-sounding samples Premier uses belie the harsh reality Mr. Capone-E is exposing. He's letting us in on the real deal, the cutthroat world where only the strong survive. But here's the thing – Capone-E ain't just surviving, he's thriving. Premier's production adds a gravitas to his rhymes, the dark undertones of the beat underscoring the menace in Capone-E's tales from the underbelly. This ain't just a dirty game; it's a masterclass in how to play it.
63. Paper Trail$ – Joey Bada$$
Joey Bada$$ steps up to the plate swinging, each line a home run over a Premier beat that's as raw as a scraped knee. The weight of capitalism and its false promises are the subjects of Joey's lyrical scrutiny, and he ain't missing a beat. The scratch-heavy production from Premier gives the track an old-school edge; it's like he's channelling the spirit of Hip Hop's golden era and Joey's riding that wave like a seasoned pro. Their symbiosis on this track is a testament to the timelessness of real Hip Hop. Joey's got the fire of a young MC with an old soul, and Premier, well, he's just showing us why he's Premier. "Paper Trail$" isn't just a song; it's a Hip Hop manifesto. Keep your eyes on the paper, but don't lose sight of the trail, ya dig?
62. I Am Somebody – Big Shug
DJ Premier's turntable mastery sets the stage for Big Shug's assertive delivery, spinning a narrative about perseverance, struggle, and triumph. It's like a boxing match on wax, as Shug puts down his own narrative, refusing to be ignored or dismissed. Premier's drums hit hard, the scratches are razor-sharp, and when those horns come in, it feels like a fanfare for the common man. This dope collaboration lays bare the human spirit's resilience, cloaked in that gritty, raw, and unfiltered essence that is hip-hop. Shug and Preemo didn't just create a track, they ignited a spark that said, "Stand up, recognize, and respect, because I Am Somebody!"
61. Full Clip – Gang Starr
Premier's heavenly scratched hooks interlacing with Guru's signature monotone flow, this track became the duo's highest charting single and an all-time boom-bap staple on the hip hop streets. DJ Premier defines the classic New York sound with concrete-hard drum kicks, chopped jazz samples, and cuts so sharp they leave marks. Guru's nonchalant delivery hits home with each bar, illustrating tales of street life to poignant commentary on the state of hip-hop. This is hip-hop elegy at its finest, peeps. May Guru forever rest in power. Straight up, you don't put your hands on this track without a salute to two of the greatest.
60. What a Mess – Xzibit
When you hear Xzibit spit over a DJ Premier beat, you know it's not for play. "What a Mess" showcases the raw honesty we expect from X to the Z, as he dissects the turmoil in his life with unflinching critique. Premier, on the other hand, shows why he's the smooth criminal of sampling, laying down a vibey, yet alarming beat that's a perfect stage for Xzibit's confessionary sermon. This track ain't just a song, it's a testament to the chaotic beauty that this rap game can produce. It's a story of struggle, and when combined with Premier's slick production, Xzibit's tale becomes a Hip Hop parable that'll have you feeling like you've walked a mile in his Air Forces.
59. That White – Fat Joe
Fat Joe brings nothing but fire to the mic with his hard-hitting lyrics and cocksure delivery, a raw representation of New York's hardcore rap scene. And Premo? His signature hard-hitting boom-bap beat laced with a chilling piano loop turns this track into a stone-cold banger. And let's not forget the scratches—a staple of any Premier production. The Bronx-meets-Brooklyn flavor with a sprinkle of gritty street tales is everything you need to get schooled about the essence of Hip Hop. "That White" is raw, uncut, and undeniably potent – a necessary ingredient in your Hip Hop playlist. Word is bond, Fat Joe over a Premo beat is a match made in rap heaven.
58. Do Ya – Big Shug
Premier lays down a boom-bap beat thick like molasses, setting the table for Shug's rough and rugged vocals. Big Shug brings that Gang Starr Foundation flavor, an unfiltered flow forged in the street tales and concrete wisdom. There's weight to his words, every line hits deep like a punch to the chest. "Do Ya" is a testament to the unyielding power of authentic Hip Hop, a gleaming reminder that the underground can serve beats and rhymes as gripping as the mainstream, if not more. Do we love it? Yeah, we do, man. This hit truly validates why DJ Premier is considered one of the illest architects of the boom-bap sound.
57. Keep The Crowd Listening – Lord Finesse
Primo loops an eerie vocal sample over a stripped back, industrial beat on this remix, setting an ominous tone for Lord Finesse and A.G. to go off. The veteran spitters live up to the challenge, coming through with hard-hitting verses that remind you why they're legends in the game. The back-and-forth flow between Lord Finesse and A.G. on this track is a perfect example of primo MC chemistry. And the scratches? DJ Premier doing what he does best, infusing a golden era hip hop vibe throughout. A real standout in a long catalogue of hits from the Premo production factory. This one keeps not just the crowd, but the Hip Hop heads listening. True school flavor. No additives, just raw and uncut.
56. Let It Off – CZARFACE
The beats are as comic-book-gritty as you'd expect when DJ Premier is at the helm. Premier brings his A-game, stamping his iconic scratches throughout, and boom-bap enthusiasts just can't resist. The track is raw, rugged, and right in line with the whole CZARFACE theme. Esoteric and Inspectah Deck trade verses like a tag team match, their deliveries as sharp as Ra's al Ghul's sword. "Let It Off" is like diving into a Hip Hop graphic novel where every lyric is an onomatopoeic word balloon, and DJ Premier's beat is the grid layout that holds this masterpiece together.
55. Closer To God – Krumbsnatcha
The Boston emcee is deep in his spiritual bag, searching for redemption amidst an unforgiving urban landscape. Premier laces the beat with a haunting choir sample that elevates the song to near-hymn status. Krumbsnatcha matches the intensity, delivering raw verses that explore themes of faith, survival and inner struggle. Yet, it's the interplay between his gripping lyrical delivery and Premier's expertly crafted sonic backdrop that truly makes "Closer to God" an unforgettable joint. A riveting testament to the healing power of faith against life's adversities, this track hits hard, touches deep, and reminds us that in the darkest times, music can indeed bring us closer to God, to redemption.
54. Y'all Ready Know
The track is raw, uncut Hip Hop, no gimmicks. Premier's beat is a grimy backdrop of scratch samples and deep drum kicks that sound like they were made for a cipher in an abandoned subway station somewhere in Brooklyn. Meanwhile, Slaughterhouse – Royce da 5'9″, Joe Budden, Joell Ortiz, and Crooked I – ride the beat like some Hip Hop cowboys. They each serve up bars that are so lyrically complex, they'll make you hit rewind just to keep up. "Y'all Ready Know" is a testament to the power of real lyricism over anything else.
53. tAkEiT2tHeToP – DJ Premier
This joint comes at you like a freight train charging down the tracks, with that classic Primo production swag, heavy on the boom-bap rhythm that's as tight as a drum. It's all about the ascent here, the rise to the top, the journey of making it in this Hip Hop game. And the beat? Hot damn, it's a pulsating rhythm that'll have you bobbing your head till you're dizzy. There's a raw, uncompromising energy to it, from the samples to the scratches, that make this track a tour-de-force of hardcore Hip Hop. Essentially, tAkEiT2tHeToP is about climbing the ladder in the Hip Hop world. But with Premo on the 1s and 2s, it feels like you're already at the summit. This is DJ Premier we're talking about, the man doesn't do half-steps, he's all in, always. That's why this joint is fire.
52. Bad Name – Gang Starr
Premier and Guru back at it again, with Preemo's flawless production and Guru's unmatched lyricism. It's a head-nodding symphony of boom-bap beats and gritty rhymes, shining a light on how Hip Hop's name has been dragged through the mud. Guru delivers a blistering critique of commercial rap's superficial tendencies, laying it down over Premier's immaculate turntable magic. There's a sadness in Guru's posthumous rhymes, a longing for a time when Hip Hop wasn't about flashy jewelry and expensive cars. "Bad Name" is Gang Starr at their finest – a compelling commentary on the state of Hip Hop, amplified by DJ Premier's sharp snares and slick sample slicing. Guaranteed to leave any Hip Hop purist reminiscing, nodding in agreement and yearning for more. Much respect to Gang Starr, keeping it real and never losing faith in the essence of the culture.
51. Clockwork – Dilated Peoples
This combo is like a triple threat match betwixt skills, wisdom, and beats – ejecting wackness out the ring. Premier laces the track with a hypnotic, echoing sample that's quintessential Preemo, providing the perfect backdrop for Evidence and Rakaa to exhibit their dope lyricism. And oh boy, they unload bars that hit hard like body blows, flexing wisdom and thought-provoking insights that make you pause and ponder. Their flow syncs seamlessly to Premier's beat, making every line land perfectly. It's this unity in divergence, this pure Hip-Hop synchrony, pulsed by DJ Babu's cuts, that gives "Clockwork" its timeless appeal. It ticks, it tocks, it bangs, it rocks. Pure art, homie.
50. Say Goodnight (Dirty) – Reks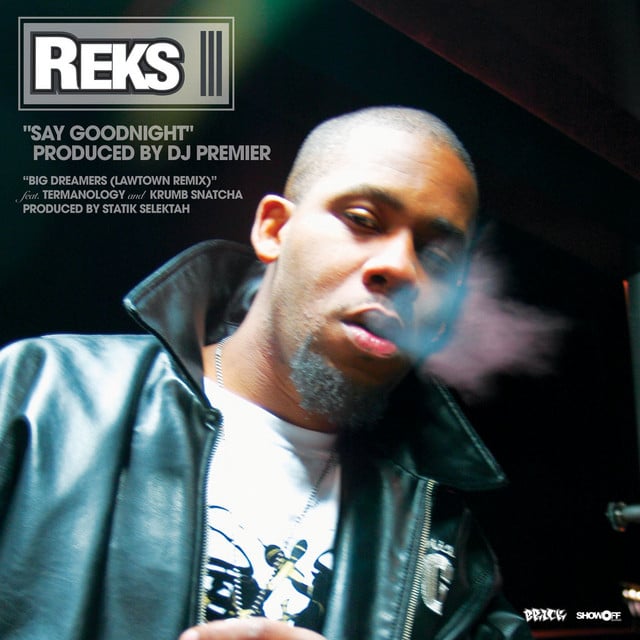 With DJ Premier on the 1s and 2s spinning his magic, Reks flows effortlessly from one line to the next, dropping some serious knowledge. The wordplay here is top-tier, showcasing Reks' ability to marry rhythm with rhyme in a way that stays fresh from beginning to end. But what truly elevates this track is Premier's uncanny knack to match the ebb and flow of Reks' delivery, reinforcing each punchline with a hip hop backdrop that's as crispy as the vinyl it's sampled from. When "Say Goodnight (Dirty)" plays, Reks and Premo indeed say goodnight to the competition. Straight fire, no chaser.
49. MVP – Ludacris
An auditory victory lap that showcases his lyrical dexterity and the infectious confidence that has become his trademark. Featured on the 2008 album "Theater of the Mind," the song is a testament to Luda's standing in the rap game, asserting his dominance with clever wordplay and a flow as smooth as the luxury cars he often references. Produced by the legendary DJ Premier, "MVP" stands out with its classic boom-bap beat, layered with soulful samples that complement Ludacris's punchy verses. It's a track where his playful yet assertive bravado takes center stage, reminding listeners of his longevity and relevance in the industry. "MVP" isn't just a title; it's an affirmation of Ludacris's status in the upper echelons of hip-hop royalty, delivered with the charisma and skill that only a veteran like Luda can command.
48. Turn It Up – Papoose
This joint ain't nothing but proof that Preemo's sound – that gritty, raw, brass-filled, head-nod provoking beat – is the perfect canvas for Papoose's hard-hitting, street-tales penmanship. Premier, true to his name, delivers a haunting track with a grimy hook that sticks to your mental. A backdrop so lethal it practically begs for Papoose's lyricism to do a dance across it. And the Bed-Stuy emcee does not disappoint, his vivid street narratives cut sharp over the beat, riding the rhythm in ways only the toughest of wordsmiths can. In short, "Turn It Up" is a testament to the power of Hip Hop when lyrics meet the right production. Pure fire!
47. The Return – Brand Nubian
DJ Premier's masterful production showcases exactly why he is considered a game-changer in the genre. The beat's got that timeless Premier touch, a worn-out break, the boom-bap backbone, the chopped-up jazz samples – it's like a love letter to the New York streets. And Brand Nubian, ever the conscious poets, ride this beat with seasoned precision. Their rhymes are both insightful and impactful, commenting on the state of Hip Hop and the world. The song serves as their comeback anthem, a testament to their resilience and commitment to the culture. With "The Return", Brand Nubian and DJ Premier showcase Hip Hop's unyielding power to speak truth, even as the game continues to shift and change. This ain't just music, folks – it's a movement.
46. It's All Real – Pitch Black
Premier laces this track with a sinister-sounding beat, backed by haunting strings and a relentless boom-bap rhythm. It's the perfect backdrop for Pitch Black's authentic street tales, who delivers raw, gritty verses that focus on the harsh realities of urban life. They stay true to their name, painting a pitch-black picture that many can relate to but few are brave enough to verbalize. DJ Premier flips the script, providing an atmospheric soundscape that frames and intensifies Pitch Black's narrative, ultimately crafting a track that's as real as they come. "It's All Real" is a song for the somber and the wise, made by artists who understand the power in speaking truths.
45. Pop Shots – produced by DJ Premier – Ol' Dirty Bastard
A blistering track that lets Ol' Dirty Bastard's wildly unpredictable flow run riot over one of Premier's signature, scratch-heavy instrumentals. Premier brings a raw energy that perfectly matches ODB's chaotic lyrical style, creating a vibe that's as exciting as it is unhinged – just like Dirty himself. It's a blend of raw Brooklyn grime and Premier's refined ruggedness which makes for an unforgettable Hip Hop experience. The turntable scratches are vintage Premier; the rhymes are quintessential ODB – raucous, rowdy, and gleefully reckless. This joint here, it's proof that sometimes, chaos and precision can create the most potent magic. Dirty and Premier, they weren't just popping shots, they were blasting canons. Straight heat, no chaser.
44. The ? Remainz – Gang Starr
Premier slashed through the conventional boom-bap terrain with audacious sample choices and intricate cuts that were not just supporting but were active participants in the storyline. And Guru? Man, he was a narrator of street experiences – weaving tales with his signature monotone voice, floating over Premier's beat in a way only he could. Never preachy, always cool. "The ? Remainz" is a testament to Gang Starr's timeless formula of conscious lyricism over hard-hitting, jazz-infused beats. Stakes are high, the question remains, are you ready for what true Hip Hop brings?
43. New York (Ya Out There) – Rakim
Set against Premier's signature boom-bap, Rakim's flow is memorably confident, filled with introspective lines and braggadocious rhymes. The combination of the intricate wordplay and the perfectly executed delivery creates a sonic love letter to the birthplace of Hip Hop – New York City. Rakim's voice booms with righteous anger, his rhymes graffiti-tagging the beat like a NYC subway car in the late '80s. This track is a testament to Rakim's emcee skills and DJ Premier's ear for finding the samples that would help to define the sound of Hip Hop. "New York (Ya Out There)" is raw, it's real, and it's another jewel in the crown of the true Kings of New York.
42. Capture (Militia Pt. 3) – Gang Starr
The third installment of Gang Starr's "Militia" series, this joint shouts out loud the essence of Hip Hop. DJ Premier's foundational beat-making, tight like Bruce Lee's six-pack, anchors the rugged eloquence of Guru's wisdom-infused lyrics. Essence is the key, man. "3)" takes us back to the roots, to the golden era, with Premier's uncanny ability to slice and dice samples into sonic masterpieces. Guru, the king of monotone, matches every beat with his iced-cool flow, laying down an unforgettable lyrical testimony. This ain't just a song, it's a chapter in the Hip Hop Bible. Gang Starr and DJ Premier, these giants remind us, with every beat and bar, why we fell in love with the game.
41. Come Get Me – Nas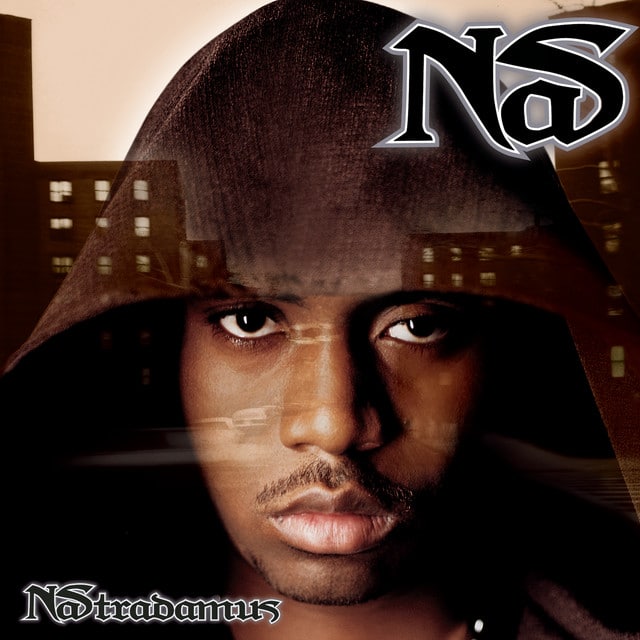 "Come Get Me" is a call out, a challenge to any who dare to question Nas' supremacy. Nas sounds fearless, his flow as smooth and biting as ever, gliding over Premier's classic East Coast soundscape. The combination of Nas' polished wordplay and Premier's carefully crafted beats creates an aura of invincibility. As Nas charges his opponents, Premier's beat marches right beside him, echoing footsteps in a dark alley. You feel the tension, the chill, but also the confidence. It's the sound of two masters of the game daring you to step up. The magic is in the music, but the power, that's all Nas and Premo. Nas ain't afraid, and with Premier riding shotgun, why should he be?
40. Friend Or Foe – JAY-Z
JAY-Z's raw street storytelling juxtaposed with DJ Premier's signature scratched hooks and heavily jazz-influenced beats. Jigga's game here is just lethal, sporting sharp, graphic lines that craft a cinematic vision of treacherous hood politics. Premier's beats? Straight gargantuan. We're talking about boom-bap excellence that comes on even harder when you ain't ready. And those freakin' scratches – man, Primo makes that vinyl squeal like a jazz singer hitting the high notes! Isn't it just incredible how two masters can transport you right into the heart of the Brooklyn streets with a 2-minute track? "Friend Or Foe" ain't just a song, it's a gritty testament to the cold realities of the game.
39. Memory Lane (Sittin' in da Park) – Nas
Premier's haunting sample of Reuben Wilson's "We're in Love" sets the atmosphere, underpinned by deep, pulsating drums. This is New York through and through, gritty and grime-coated. Nas' lyrical prowess is on full display, skillfully weaving tales of street bravado, enhancing the urban soundscape that Premier so expertly engineered. It's hip hop poetry, raw and uncut, etched into the pillars of the culture—a testament to how the right beat can turn rhymes into timeless narratives. In "Memory Lane," we are all sittin' in da park, hanging onto Nas' every word as DJ Premier's beat bops us back into the past.
38. The Legacy – Group Home
Premier adds his signature scratch-heavy hook, solidifying the track as a classic banger. This joint ain't just beats and rhymes, it's a testament to the stamina of real Hip Hop. They call it "The Legacy", but it's more than that. It's a time capsule, a document, a reminder of the golden days where lyricism reigned supreme. Group Home might not be your typical success story, but with DJ Premier on the beat and their gritty flows, they left a legacy that still reverberates in Hip Hop culture today.
37. Goldyn Chyld – Ras Kass
Now, when Ras Kass gets on the mic, it's a lyrical feast, and when you add Premier's gritty boom-bap beat to the mix, you've got a recipe for some real hip hop. Primo pulls a wild sample straight from the crates for this banger and Ras, man, he doesn't hold back. Shreds the beat to bits with his raw and complex rhymes- no sugarcoating, just straight up spitting facts. This joint wasn't released through the usual channels due to label politics, but it's spread through mixtapes and online proved it's worth the listen. "Goldyn Chyld," it's pure gold pulsing with unadulterated hip hop energy. A straight-up jewel in the rough. Don't sleep on this one.
36. Peace Of Mine – Gang Starr
Guru and his fierce flow ride the beat like the best of em', dropping bars on "Peace Of Mine" with an intensity that matches the hard-hitting beat. Premier must have been feeling some type of way when he laid down this beat because it's definitely one of his illest. The song's grimy production captures the essence of New York's streets, while Guru's insightful rhymes hit you with a reality check. What's dope about "Peace Of Mine" is that it's an instruction manual on how to navigate through the rough waters of life while staying sane. Gang Starr and DJ Premier proving yet again that when it comes to expressing the struggles and triumphs of everyday living, they are the real deal. This is Hip Hop at its realest.
35. Think Twice – The Four Owls
Off The Four Owls' "Natural Order" album was a melodic salvo catapulted right into the heart of 2015's hip hop scene. The Four Owls, from across the pond in the UK, blessed us with their heavy bars and profound lyricism, their words darting and weaving through Premier's menacing production. And let's not sideline Preemo's scratches, fresh as a morning cup of joe, giving the track that beautiful, classic hip hop flavour. "Think Twice" reminds us that there's a world of hip hop outside of the US, and damn, it's thriving.
34. KRS-One Attacks – KRS-One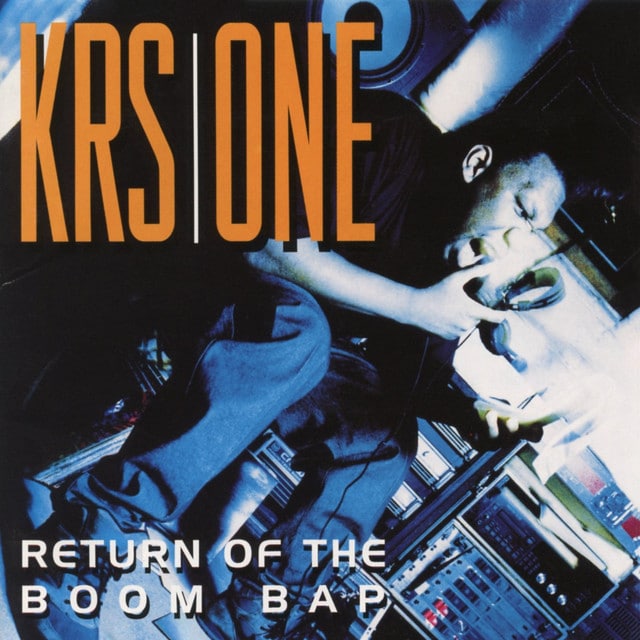 The moment that DJ Premier beat kicks in, it's like a champion stepping into the ring. It's raw, it's gritty; it's classic boom-bap distilled to its essence. Then KRS-One steps up to the mic and bodies the beat with his unbeatable combination of conscious lyrics and rugged deliveries. This track is a testament to KRS-One's lyrical prowess and his unyielding dedication to dropping knowledge. Premier and KRS-One together? Man, that's Hip Hop in its truest form. The beat punctuates KRS-One's bars like an exclamation mark, amplifying the weight of each word. This ain't just a song, it's a Hip Hop manifesto. And when KRS-One attacks, you best believe the game listens.
33. Make 'Em Pay – Gang Starr
Guru and Krumbsnatcha sling bars that hit like a hail storm while Premo lays down the deluge with his signature boom-bap soundscape. It's a call to action, a battle cry against insincerity and falsehood in the industry, but it's also a reminder of the inherent power within us all. "Make 'Em Pay" is about claiming your worth, rewarding fake with nothing, and remaining true to the essence. The energy in Guru's delivery is at once electric and composed, a just-below-the-surface storm intensity that ripples through every syllable. When it comes to dishing out real Hip Hop, Gang Starr and DJ Premier never stint. They serve it full-course, and believe this – you gonna pay the price.
32. Zonin' – Gang Starr
Guru and DJ Premier, two of the realest to ever do it. "Zonin'" is a straight banger, no doubt. It's that laid-back, thoughtful type of track that gets you deep in thought, without you even realizing it. Guru's lyrics are introspective as ever, taking us on a journey into his mind and thoughts. Premier, like always, brings the heat with the beat. The track is defined by its smooth, mellow rhythm, embellished with an expert mix of dream-like samples. "Zonin'" is not just a song, it's a state of mind. A reflection of the streets and life unanswered questions, wrapped in the sweet groove of hip hop. It's Primo and Guru doing what they do best: bringing poetry to the streets.
31. Who Got Gunz – Gang Starr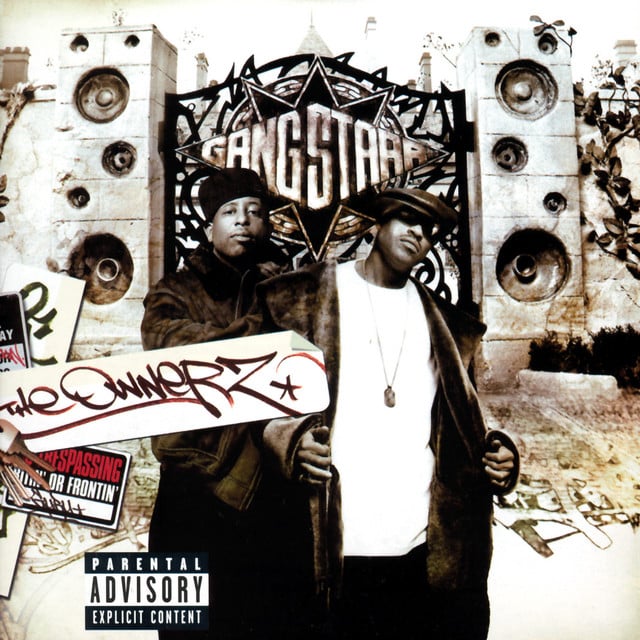 "Who Got Gunz" by Gang Starr swaggers in with an unshakable self-assuredness. Premier pulls samples from the darkest corners of funk and soul, stitching them together like some mad boom-bap sorcerer. It's gritty, menacing, and precisely the kind of beat that Guru thrives on. He, Fat Joe and M.O.P. command the cut, delivering their verses like hardened soldiers detailing their war stories. This ain't no shiny, commercial Hip Hop, nuh-uh. It's raw and uncut. And when Guru declares, "Gang Starr, forever we're the real thing, baby," you feel that. We lost Guru, but his legacy, with Premier on the 1s and 2s, lives on. So, who got Gunz? Gang Starr, and they ain't afraid to use 'em.
30. Our Streets – feat. A$AP Ferg, A$AP Ferg)
DJ Premier's raw, gritty soundscapes have become a bedrock of Hip Hop culture, and when he gets hold of A$AP Ferg for this anthem, it's like the trillest tag team just entered the ring. Premier lays down a boom-bap beat that's as subversive as it is infectious, and Ferg matches this intensity with his raw Harlem charm and commanding performance. "Our Streets" is a salute to the nitty-gritty realities of urban life, a call to arms for the disenfranchised, and a tribute to those finding their way amidst concrete jungles. It's a testament to Premier's legendary reputation that he can bridge the gap between generations and still stay undeniably hip, keeping the very essence of this culture alive. Hold up, y'all! The kings are talking. Show 'em some love!
29. 2nd Childhood – Nas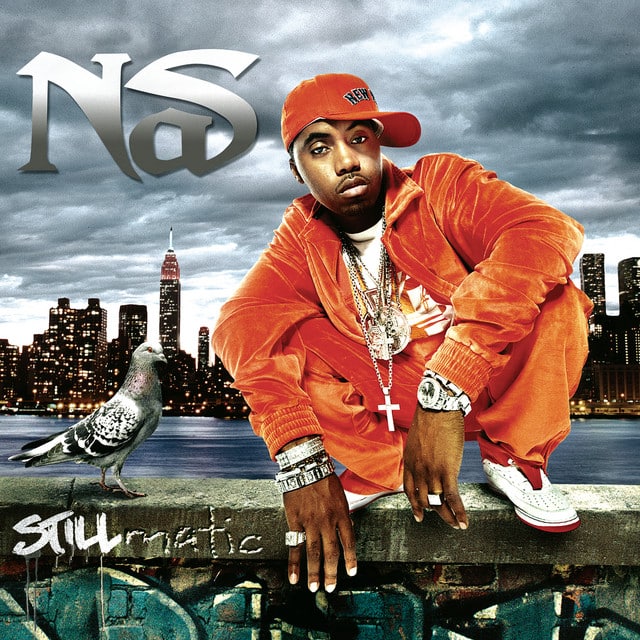 Backed by Premo's beat, replete with a beguiling sample that seems to echo from another era and drums that hit like a heavyweight, Nas paints a vivid, unflinching portrayal of adults stuck in perpetual adolescence, a clear and damning critique of those that glorify the streets without striving for growth. Nas weaves tales that are as compelling as they are critical, his verses filled with striking character studies. Premier's production is the perfect canvas for Nas' intricate storytelling, providing a gritty, head-nodding backdrop. "2nd Childhood" is a powerful exploration of stagnation and the failure to mature, delivered by two masters of the Hip Hop craft. The streets were never meant to be a permanent residency; they're stepping stones, not the final destination.
28. Acknowledge – Masta Ace
Ace's quick wit and unflinching honesty are on full display, meshing seamlessly with Premier's beat that thumps with an unmistakable rhythm and rawness. Ace spits from the heart, delivering bar after bar of unfiltered reality, served with a side of street-bred wisdom, all while laying bare the trappings and pitfalls of the game. DJ Premier, the maestro, lays down a track that's as smooth as it is savage, creating the perfect canvas for Ace to paint his vivid picture. "Acknowledge" isn't just a song, it's a goddamn sermon. This ain't just rap, it's Masta Ace and DJ Premier laying down the law, and it hits hard. Real hard.
27. D'evils – JAY-Z
Premo conjures up an ominous soundscape that mirrors the gritty underbelly of JAY-Z's native Brooklyn streets, matching the bleak, introspective lyrics. As Jay spits venom about the allure and the pitfalls of the drug dealing lifestyle, Premo punctuates each bar with chilling piano riffs and cryptic vocal samplings. Hoop dreams deflate like a true fiend's weight, and the brutal reality hits harder than a right hook from Tyson in his prime. Jigga echoes the despair perfectly, his hard-hitting realism echoing through the claustrophobic soundscape. It's a raw, uncompromising vision of the street hustle – and stands as a testament to both Hov and Premier's prowess in the game. A haunting testament to the D'evils money can bring, this is Hip Hop at its most potent.
26. Come Clean – E New Y Radio – Jeru The Damaja
Premier blessed Jeru with a track fired up with water drop sound effects and raw drum beats that broke all traditional Hip Hop molds back in the day. The duo created a cut that cut deep, dissecting fake gangsters and wannabes. Jeru's articulate, dense lyrical style over Premier's masterful beat crafting made this a standout track revealing the evils and lies in society. A gritty representation of East Coast rap during its golden era, it remains one of Gang Starr Foundation's timeless classics. The truths that Jeru was spitting over that signature Primo beat sent a clear message to the game: either you "Come Clean" or step off.
25. The Militia – Gang Starr
A ruthless return to form for Gang Starr, one where Guru's monotone flow cuts through Premier's sparse and grim beats like a hot knife through butter. "The Militia" isn't just a song, it's a statement, a proclamation of the duo's unwavering commitment to Hip Hop's raw essence. Premier's dusty sampling work and the breathtaking consistency in his drum programming here sets the stage for Guru to drop gems about industry politics, their own stature in the game, and the unbreakable bond that is Gang Starr. The track further drives home the fact that Premier is equal parts a crate-digger and a skilled composer, able to dig up obscure samples and flip 'em into modern classics. "The Militia", a track of defiance, is quintessential Gang Starr, a testament to the timeless connection between DJ Premier's beats and Guru's insightful rhymes.
24. N.Y. State of Mind, Pt. ll – Nas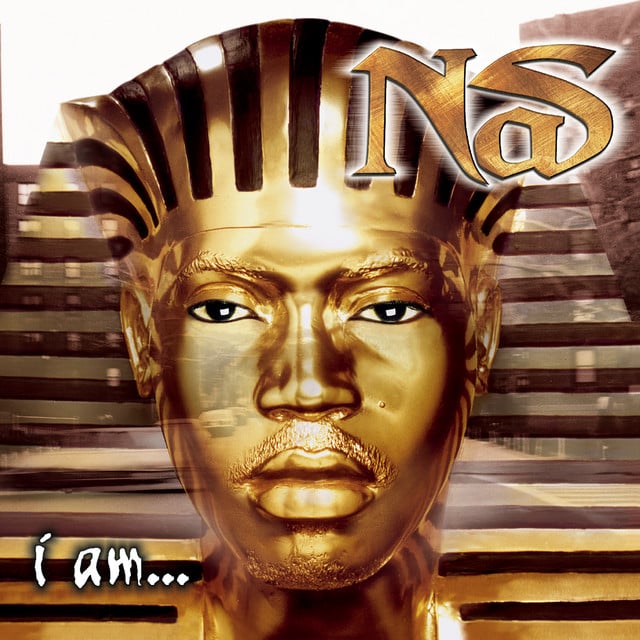 When we talking about Nas and DJ Premier, we talking about one of the illest MC and producer combos in the game. On "State of Mind, Pt. ll", the duo serve up a sonic sequel that's just as potent as the original. Preemo's menacing piano and hard-hitting drums form the chaotic landscape of the urban jungle that Nas masterfully maneuvers with his detailed street narratives. The sequel carries forward the grimy, unfiltered portrayal of New York that we got in the first part, painting a vivid picture of the city that never sleeps. Nas' concrete rhymes and Premier's raw beat are like a one-two punch, a gritty combo full of dark corners and hidden dangers. It's like a sonic boombox full of stories from the streets, cranked all the way up. Can't nothing beat a taste of that concrete jungle, served raw and uncut. Straight fire, fam!
23. Headlines – feat. Westside Gunn, Conway & Benny
This is that grimey, gutter, raw, unfiltered Hip Hop we all been missing. Premier links up with the boys from Griselda Records and magic happens. Premier's boom-bap mastery combined with the raw, street-savvy lyrics of Westside Gunn, Conway & Benny results in a track that, without a doubt, makes your speakers bleed pure Hip Hop. Lyrics drip with authenticity – tales of street warfare and gritty life realities, spun with lyrical prowess that's second to none. "Headlines" ain't for the faint-hearted, but for real heads who understand the struggle. It's a joint that reminds you why this genre was birthed in the first place. With the wizardry of DJ Premier on the decks and the trio from Griselda on the mic, this is more than a track – it's a testament of the streets.
22. The Come Up – AZ
When AZ teamed up with DJ Premier for "The Come Up"? Bruh, it was like the cosmos aligned. Premier's scratches and those eerie piano loops set up the perfect crime scene for AZ's storytelling. The Brooklyn rapper's silky flow, on top of Premier's dark, booming beat, is the kind of combination that leaves you clutching your headphones and praying for an encore. AZ spits some of the coldest bars, painting a meticulous picture of the persistence and grind needed to rise from the depths. "The Come Up" is a reminder that Hip Hop is not just music, but culture – a way of life, a narration of struggle. This joint's more than just a hit; it's part of the storybook of the streets.
21. Recognize – The LOX
Big ups to The LOX for always keeping it 100, but when you throw DJ Premier into the mix? Oh, man, it's on a whole 'nother level. Premier's signature chopped samples and scratching on the record are gold, setting up The LOX's declarations with a grimy backdrop that screams East Coast. Believe when I say, Styles, Sheek, and Jadakiss ain't here to play. Their bars are like gut punches, filled with street knowledge and unfiltered truth. The synergy between the rugged rhymes and Preem's classic boom-bap beats is bonkers. "Recognize" is a gritty anthem, testament to The LOX's lyrical prowess and DJ Premier's beat mastery. Straight fire, no cap.
20. I Gave You Power – Nas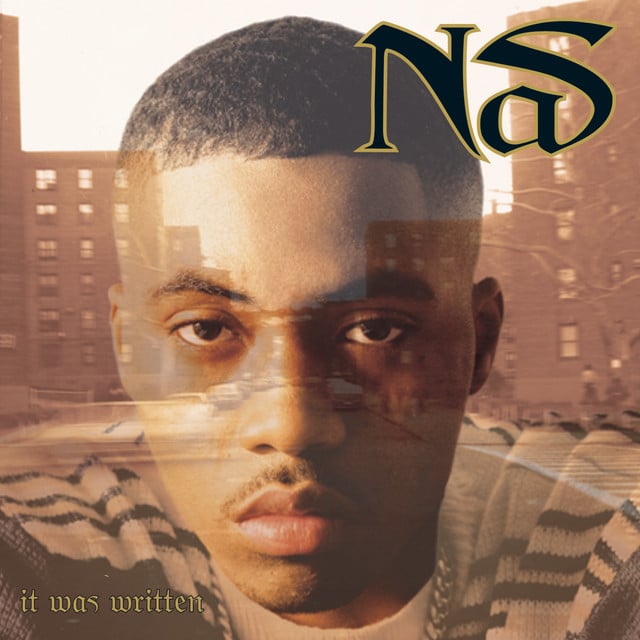 There's a twist about the lyrics in this one, the relationship ain't about a woman, it ain't about a buddy. It's about a Glock, yes, a bloody firearm. Who else could spin this twist but Nasty Nas? And you know who gave the words their gritty weight? None other than DJ Premier with his meticulously crafted production. Premier's moody beats play out like an alleyway encounter, dark, grimy, and unforgettably intense. The record scratches feel like the bullet casings hitting the pavement… bang, scrape, bang, scrape. Nas' rhymes and storytelling paired with Premier's deep-cutting beats is a combo that hits listeners right where it matters. Straight up, "I Gave You Power" is a Hip Hop masterpiece, yo!
19. Rap Phenomenon (feat. Redman & Methodman) – 2005 Remaster – The Notorious B.I.G.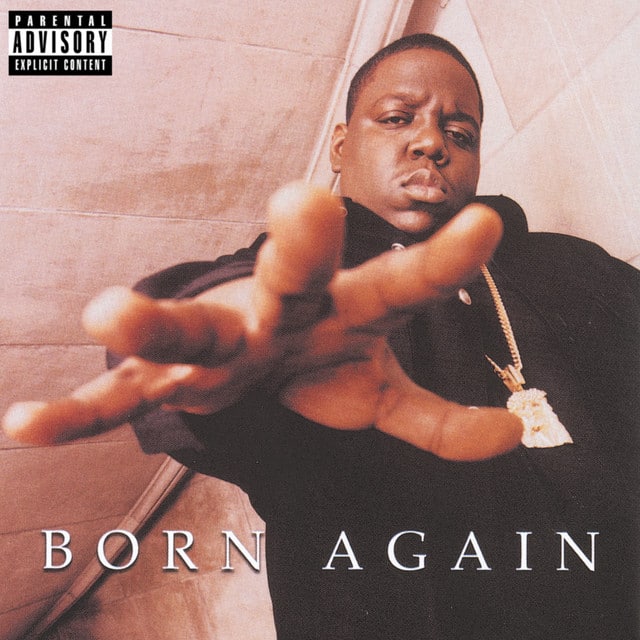 Ah, Biggie, Redman, and Method Man trifecta, who would have thought? And yet, they be rippin' it like nobody's business on this remix. Premier's handiwork is clearly visible, with a beat that perfectly supports the star-studded line-up of MCs. The bassline is the epitome of smooth while the drum pattern keeps you on your toes, it's a head-thumper straight outta Premier's bag of tricks. Biggie is Biggie, this titan of rhymes just spits with a finesse that very few can rival. But Redman and Meth, they hold their own, belting bars with an infectious energy. Premier, as always, knows how to enhance their raw talent with his craftsmanship. This track doesn't just speak, it shouts 'Biggie lives on!', and we're here for every syllable of it.
18. Rite Where U Stand – Gang Starr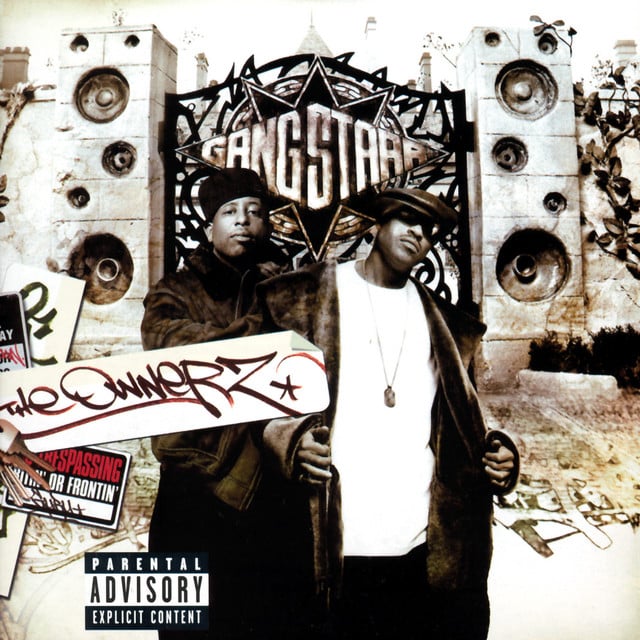 Guru and Jadakiss trading bars on a DJ Premier beat? That's Hip Hop royalty right there, homie. Preemo holds it down on the decks, crafting another timeless beat ripe with hard-hitting drums, a haunting piano loop, and his signature scratches. As for the rhymes, Guru and Jada spit some real street knowledge, blessing us with that raw, gritty sound they both masters of. With its potent mix of menacing beats and razor-sharp rhymes, this track is a masterclass in East Coast Hip Hop. "Rite Where U Stand" – it's just another testament to Gang Starr's—and indeed DJ Premier's—undeniable prowess and influence in the game.
17. Unbelievable – 2005 Remaster – The Notorious B.I.G.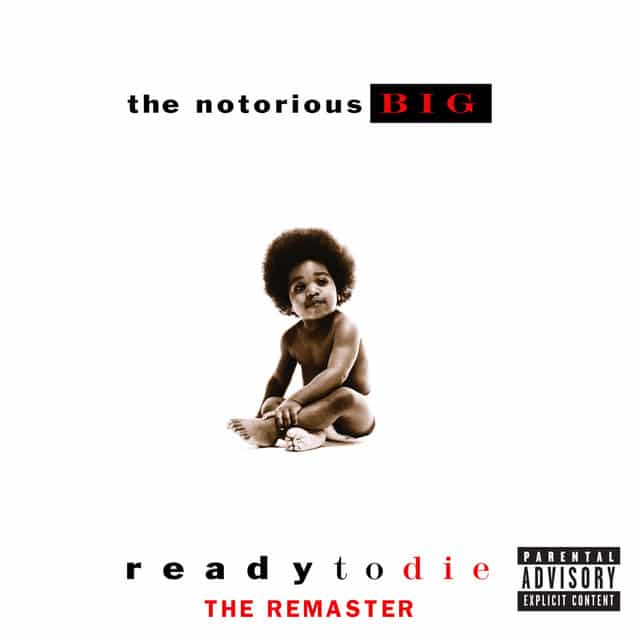 On "Unbelievable," Big Poppa steps up to the plate, jabs the mic and proceeds to bless the Premier-laced track with his unique blend of street bravado, wit, and suave coolness. The beat itself is a masterclass in boom bap production, with a mean bassline, scratch hook and chilling piano loop that screams East Coast. B.I.G.'s natural narrative prowess shines through as he loads each line with hard-hitting truths about his life in the street game. The combination of Premier's haunting instrumental and Biggie's unflinching lyricism makes this joint not just believable, but unforgettable. Just like the rap monarch himself, this track looms large over the hip-hop landscape. The king of New York on a DJ Premier beat? Unbelievable indeed.
16. Real Hip-Hop – Das EFX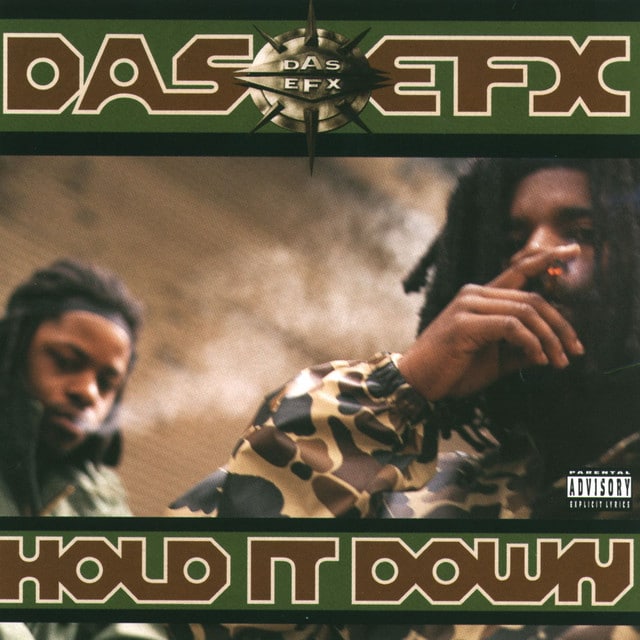 Nah, this is about the gritty, authentic stuff that sticks to your ribs like comfort food. And Das EFX, with DJ Premier on production, cooked up a serving of just that with this joint. Das EFX came off with their signature "iggedy" style flows, dropping clever wordplay over Premier's raw, sample-heavy beats. You could hear the hunger in their rhymes and rebelling against cookie-cutter rappers. "Real Hip-Hop" takes you back to the days of cyphers on the block and boomboxes blaring across the neighborhood. It's an homage to the roots of the game, layered over a boom-bap soundtrack. This ain't just music, this is a movement. And Das EFX and Premier, they were at the forefront, leading the pack.
15. Battle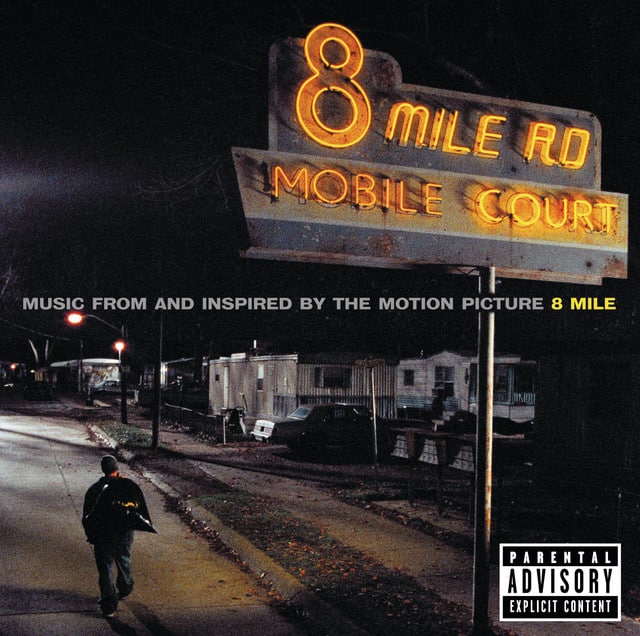 Produced by the illustrious DJ Premier, this gem is a lyrical skirmish of the highest order. Premier laces the track with his signature tension-building elements, adding suspense to the monumental clash of words. It's like he's crafting a soundtrack for a prizefight. Each MC steps into the ring, spitting hard-hitting verses filled with metaphoric uppercuts and verbal jabs. Premier's solid beat anchors the face-off, his notorious cuts and scratches throwing smoke into the battleground. "Battle" is straight lyrical warfare, and Premier's stellar beatsmanship create the perfect battleground. It's a testament to Hip Hop's competitive spirit sanctioned by Preemo's beat mastery. You won't find a finer sparring session y'all. Bars and beats – that's the essence of the "Battle". Settle in, it's going to get heavy.
14. Kick in the Door – 2014 Remaster – The Notorious B.I.G.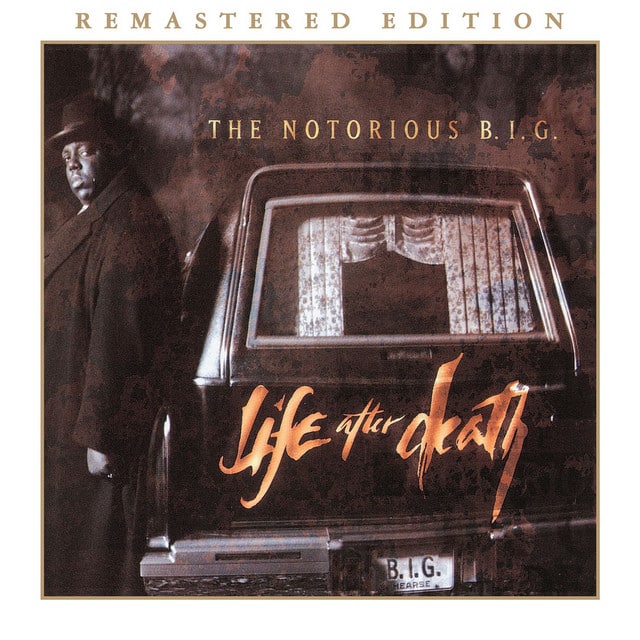 This track, from the titan album "Life After Death", is a masterclass in braggadocio rap. The Primo-crafted beat is nuanced and layered, with a hard-hitting drum line that syncs perfectly with Biggie's vigorous flow. Biggie's wordplay is surgical here, conquering any mic set before him with a lyrical prowess that's hard to match. The 2014 remaster brings even more clarity to DJ Premier's sound; the crackling vinyl, piano riffs, and the snappy snares — all classic DJ Premier signatures that gained new life in this version. Together, Biggie's lyrical wizardry and Primo's production prowess proves that they can, indeed, kick in any door in the rap game.
13. It's Been A Long Time – Rakim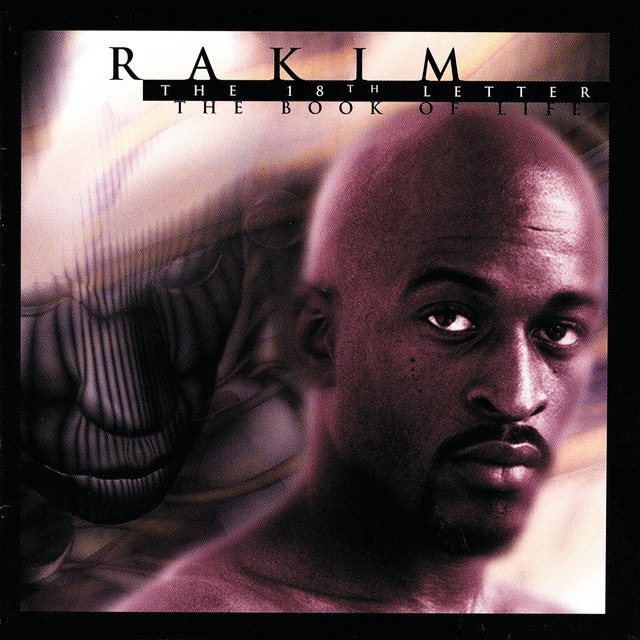 When The R dropped this gem on us, he links back up with DJ Premier, and it's like they never skipped a beat, y'know what I'm saying? Primo's astounding touch on the turntables sets up a head-nodding, eerily beautiful playground for Rakim to operate on. Rakim, in his seasoned wisdom, bodies the beat, his rhymes a testament to the art of lyricism. "It's Been A Long Time" is a reminder of Rakim's indelible mark on the game—his flows, his metaphors, his insight—in short, his genius. Premier's touch on the decks is like Midas—transmuting all to gold—and he and Rakim remind us, once again, that these cats were, are, and forever will be, major players in the hip hop game. The echoes of their influence still resound today. The title says it all: it might have been a long time, but kings never lose their crowns.
12. MC's Act Like They Don't Know – KRS-One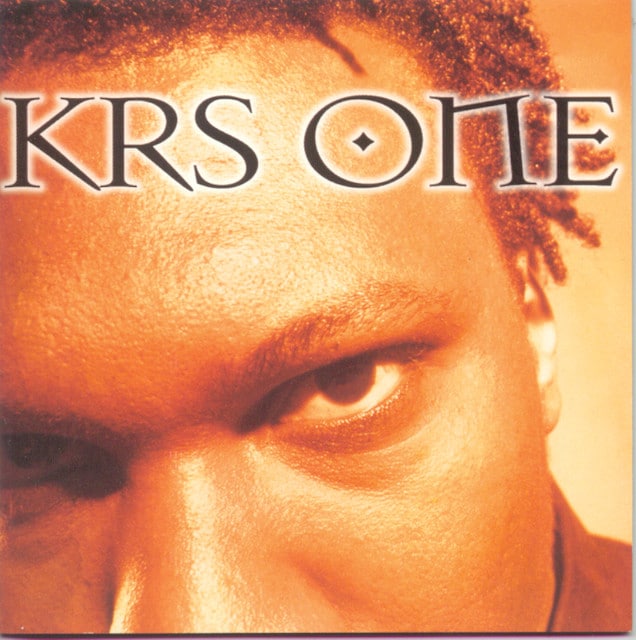 Preemo flipped the scales of justice with this beat, the piano loop calling to each MC to step up and prove their worth. And KRS-One? He just wrecks it, schooling these young'uns on what real MC'ing is all about. The Blastmaster's delivery is impeccable, he's bringing that Boogie Down Bronx energy and laying it down thick. You can hear the frustration in his voice as he calls out the fronters, but it's backed by this insane confidence because he knows he's the truth. "MC's Act Like They Don't Know" is straight-up Hip Hop, a Premier-produced adrenaline shot to the heart of the culture. No faker can come close when tracks like these are the standard.
11. All For Tha Ca$h – Gang Starr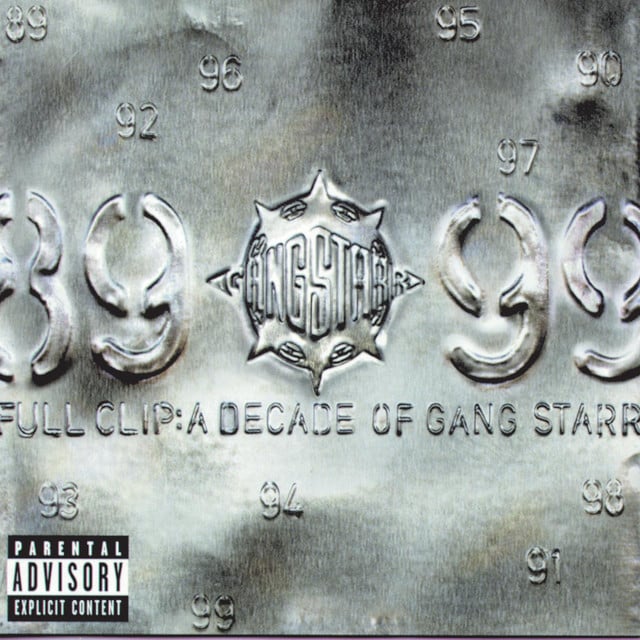 Guru, the lyrical half of the duo, rips through the beat with his ice-cold delivery, painting a vivid picture of desperate men driven by the unquenchable thirst for wealth. It's a sobering account of the streets, the kind of gritty reality that Gang Starr was known for. Premier's stark beat, raw and unpolished, sets the stage perfectly for Guru's cautionary tale. This is authentic street narrative laid down on wax. "All For Tha Ca$h" holds no punches. It's unfiltered, raw, and entirely sincere – a classic artifact of East Coast hip-hop.
10. Moment Of Truth – Gang Starr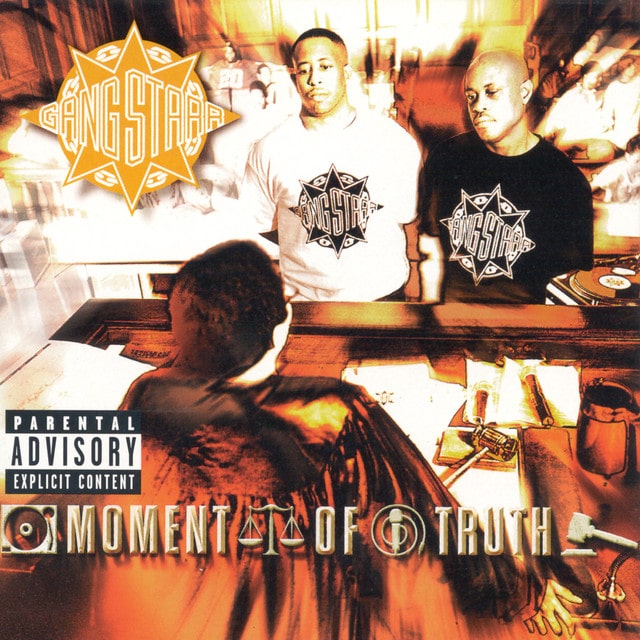 The track is haunting as it is inspiring, delving into the deep trenches of life's harsh realities. Premier's production is as fine and as sharp as a graffiti artist's final tag – laid over with a melancholic string section and scratches that cut deeper than a double-edged sword. And Guru, man, Guru drops wisdom like a fallen scribe, his monotone flow painting a picture that's both gritty and profound. This joint is the epitome of what Hip Hop is all about; struggle, truth, and triumph over adversity. "Moment of Truth" is not just a song, it's an anthem, a testament to the raw, uncut energy of Hip Hop at its finest.
9. The Format – AZ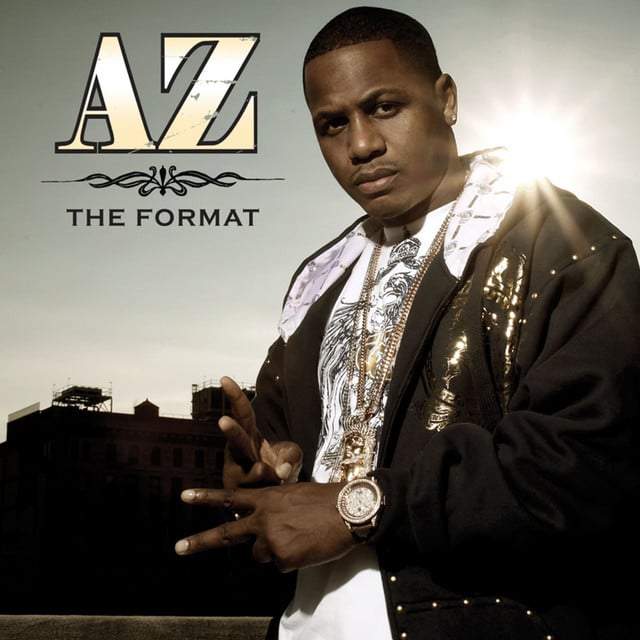 With a flow as smooth as butter on a hot summer sidewalk, AZ spits the real, painting vivid pictures of street life and the struggle to rise above. Talk about a track that's straight flames — the combo of DJ Premier's beats and AZ's rhymes is like a match and kerosene. AZ's triumphant return after a four-year hiatus wasn't just a comeback, it was a statement. "The Format" spits in the face of mainstream aesthetics, celebrating raw lyricism and rugged beats. Yeah, this joint is for the purists, the ones who appreciate real Hip Hop. Can I get an Amen up in here, fam?
8. Above The Clouds – Gang Starr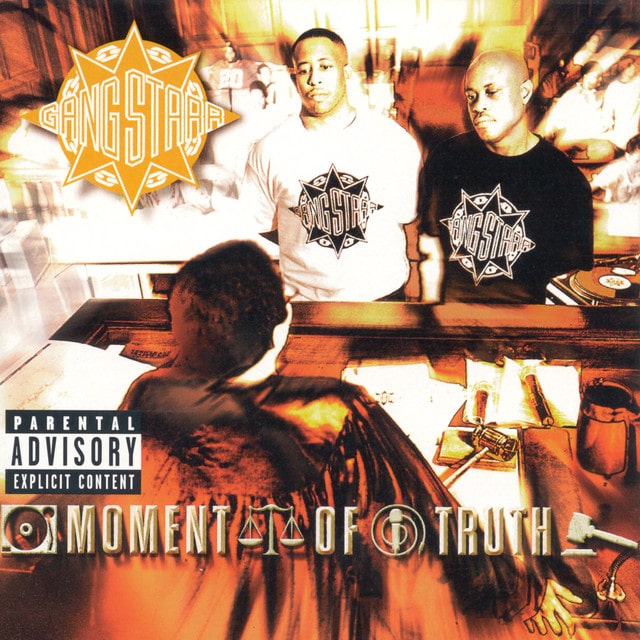 Primo's beats are contemplative yet tough, unfolding with a mystic eastern-tinge that's damn near hypnotic. Over this instrumental, Guru drops philosophies thicker than the beat, and Deck answers in kind, their verbal assault leaving us gasping for thought. It's a lyrical exploration of mental elevation that candidly epitomizes golden-era hip hop, demonstrating the genre's cerebral potential just as much as its street credibility. With its hard-hitting lyrics, and Premier's signature deep grooves, "Above The Clouds" exists in a stratosphere all its own. This is Gang Starr and DJ Premier at their introspective best, making hip hop that dares to aim higher. Now that's elevated thinking!
7. Ten Crack Commandments – 2014 Remaster – The Notorious B.I.G.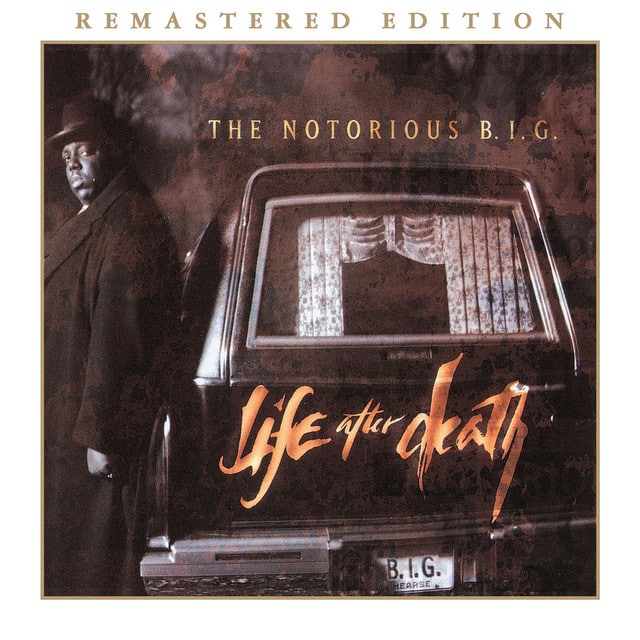 The genius lies in the gritty realness of his lyrics and the moral ambiguity it's wrapped in. And Premier, the architect of this audio cityscape, lays down an anthemic, grimy beat that's like a hulking beast lurking in an abandoned alleyway. There's no sugar-coating here, just deep dope rhymes over a menacingly slick DJ Premier backdrop. This track is a brooding, unflinching examination of street life, delivered by two masters at the height of their game. Straight up, it's some real lyrical knowledge over a hardcore beat.
6. Mass Appeal – Gang Starr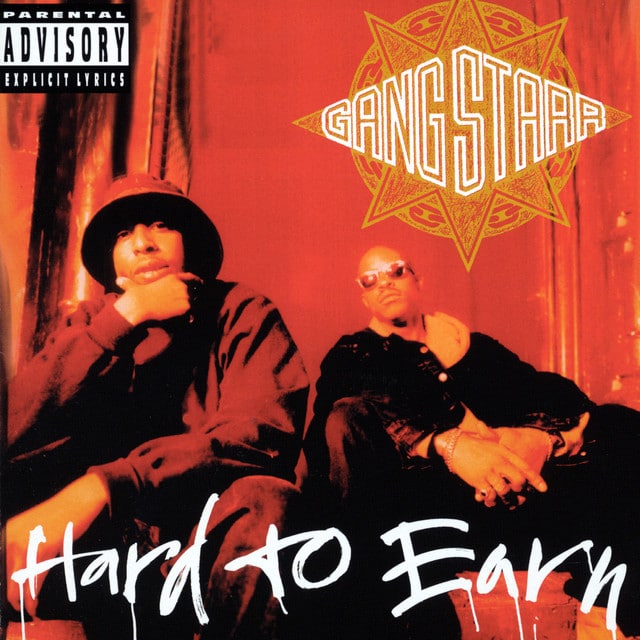 Premier laces this track with a cool-headed, laid-back beat that makes you want to lean back and let the smooth tunes wash over you. Gang Starr slides over this beat with all the confidence of a veteran MC, dropping gems about the rap industry and their corner within it. But don't get it twisted, there's a warning hidden within those slick bars – about the dangers of selling out for mainstream appeal. This joint's a testament to Gang Starr's unyielding commitment to lyrical authenticity and DJ Premier's uncompromising boom-bap sound. This ain't about chasing fads, man, it's about crafting timeless music. "Mass Appeal" is more than a song; it's a statement, an ethos. And it bangs. Hard.
5. When I B On Tha Mic – Rakim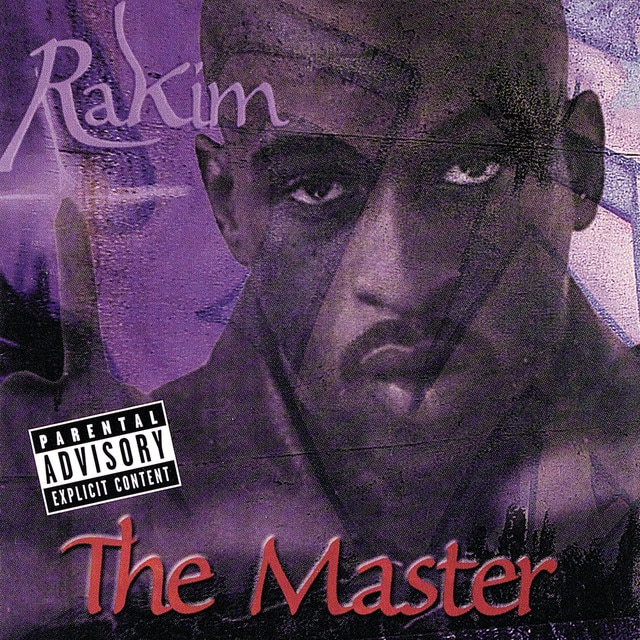 Rakim, known as the God MC, with his pen game legendary status, rides a Premier beat that's just dripping with that classic New York street flavor. Premo's chop of the soulful sax just hits differently, laying the foundation for Rakim to drop his metaphoric gems, delivering each verse with the precision and finesse typical of his flow. This track ain't just a banger; it epitomizes the essence of Hip Hop with masterful lyricism, beats that'll rock any summer block party, and a vibe that's straight up timeless. "When I B On Tha Mic" ain't just a song, it's the Gospel of Hip Hop told by two of its divine architects.
4. Represent – Nas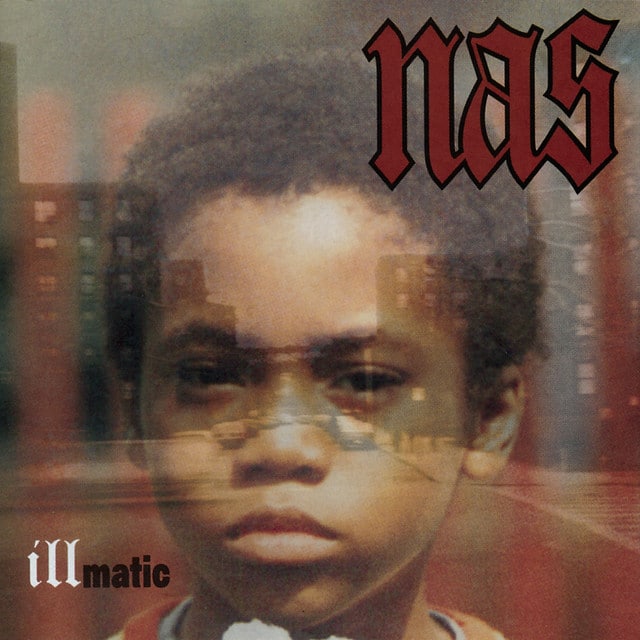 This joint, my people, is a marvel of storytelling as Nas spits bars chronicling life in Queensbridge. DJ Premier provides a gritty backdrop that's as raw as the streets Nas describes – all chilling piano strokes and haunting bassline. The two of them, Nas and Premier, they crafted a sonic portrait of the New York City projects that's both brutal and beautiful. Whether you're from the city blocks or suburban cul-de-sacs, when you listen to "Represent," you're right there with Nas on the stoop of Queensbridge. It's a testament to the duo's ability to turn their concrete realities into universal truths. Yeah, they repped NY, but in doing so, they represented all of us.
3. Nas Is Like – Nas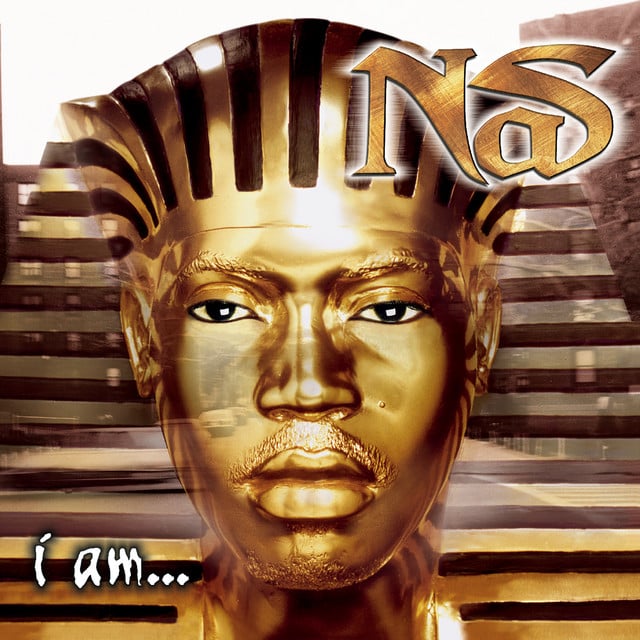 Then, the beat drops. That's Premier's production work on "Nas Is Like". On this track, he's the expert beat chef, working with raw ingredients to create something transcendent. He's got a knack for taking a simple loop, usually a stirring soul sample, and marrying it with hard-hitting drums. Then there's Nas, a lyrical heavyweight who never disappoints. His comparative wordplay on this track is off the charts, every verse another testament to his limitless creativity. Nas is like a whirlwind over the methodical madness of DJ Premier's beat, filling up every nook and cranny with his verbal onslaught. Truly, "Nas Is Like" showcases the potency of their creative partnership and the high-octane power of pure Hip Hop.
2. Work – Gang Starr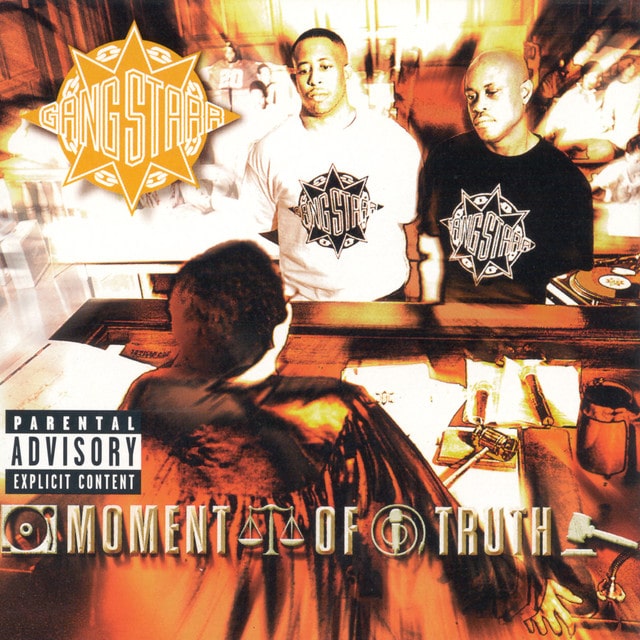 From Guru's gritty street tales to Premier's hard-hitting beats, "Work" is precisely calibrated to get your adrenaline pumping. When it comes to DJ Premier's production, we're talking about an architect of sound who constructs tracks with the precision of a master craftsman. On "Work", his signature boom-bap is mixed with ill jazz samples that embody the spirit of New York's concrete jungle. Guru's voice is the heart of the storm, his distinctive monotone flow cutting through the beat like a blade. His bars are riddled with wisdom and warning – a testament to the struggles and the hustle of the street game. This joint is an enduring demonstration of why Gang Starr earned its status as one of the most influential duos in Hip Hop.
1. N.Y. State of Mind – Nas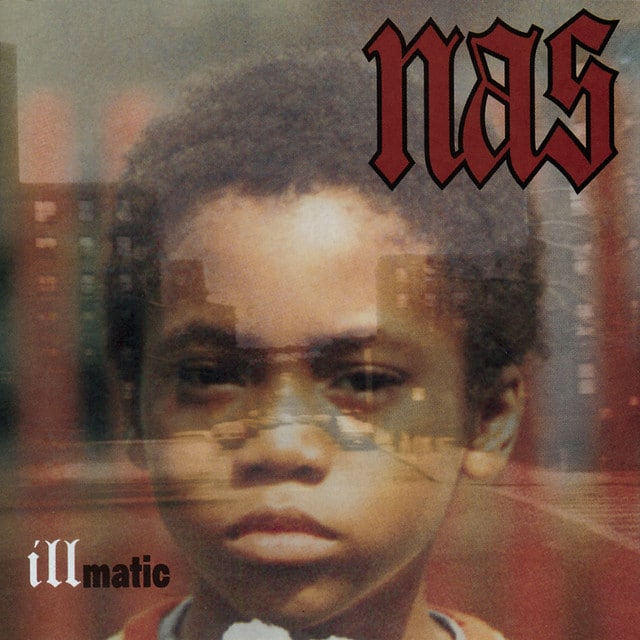 Buckle up, cause Nas is about to take us on a guided tour of Queensbridge with State of Mind". You feel those haunting piano keys? That's DJ Premier getting us in the mood, painting a gritty backdrop for Nas's intricate storytelling. This ain't no tourist trap, we're rolling deep in the heart, where survival ain't guaranteed. Nas keeps it 100, showing us the raw underbelly of the concrete jungle. It's a track with a raw edge; the beat is relentless, just like the city it embodies. Nas's lyricism is as sharp as a box cutter, slicing through the hard-hitting beat with tales of street life that are as real as it gets. Ain't no sugar-coating here, fam. This track is visceral, raw, unfiltered – it's the essence of the New York state of mind. Premier and Nas, sonic architects of urban grit, build a masterpiece that stands as a testament to the city they call home.