Whether we're talking about the Brooklyn streets or the global hip hop stage, The Notorious B.I.G. remains an unmovable force. Rising from the concrete streets of Bed-Stuy, he carved his narrative with unfiltered tales of hustling, ambition, and life in the trenches. Those narratives, backed by his effortless flow and magnetic persona, are captured in anthems like "Juicy," "Hypnotize," "Kick in the Door," and "Gimme the Loot." But beyond the hits, songs like "Everyday Struggle" and "Things Done Changed" chronicled his reflections on a life steeped in complexity.
Emerging in an era where West Coast rap was dominating, Biggie revitalized the East Coast scene, showcasing its grit, wit, and distinct flavor. His verses juxtaposed bravado with vulnerability, street wisdom with boyish charm. Yet, amid the fame and chart-toppers, his journey was marred by beefs, controversies, and the infamous East-West coast rivalry. Despite these challenges, Biggie's throne in the rap game remained untarnished, solidifying him as one of the genre's all-time greats.
So let's get into it. From "Everyday Struggle" and "Warning" to "Flava in Ya Ear (Remix)" and "It's All About the Benjamins (Remix)", here are the top 50 best Biggie songs of all time.
50. "Friend of Mine"
One of the lesser-known tracks from his '94 magnum opus Ready To Die, Biggie reveals the roots of his complicated relationship with women. Every bar drips with the pain of betrayal, unveiling the backdrop of why he sometimes came off cold-hearted toward the opposite sex. Laced by Easy Mo Bee, the beat brilliantly interpolates elements from Gwen Guthrie's "Seventh Heaven" and Kool & The Gang's "Spirit of the Boogie", with dashes of Black Mamba's "Vicious" and Graham Central Station's "The Jam".
49. "Another" feat. Lil' Kim
When Biggie and the Queen Bee link up, you know it's gonna be fireworks! "Another" is a testament to their undeniable chemistry. The track serves as a salacious back-and-forth that's both playful and confrontational, painting a vivid picture of love, lust, and betrayal. Lil' Kim's fiery verse adds that extra heat, and together they turn a drama-filled narrative into an infectious tune. This joint is like a hip-hop soap opera – juicy, dramatic, and unapologetically raw.
48. "Nasty Boy"
This is Biggie at his most charismatic, bringing that braggadocious flair and player persona to the forefront. "Nasty Boy" is an anthem for every Brooklyn Casanova living life large and in charge. With a bounce that's tailor-made for club speakers and those late-night house parties, Biggie's flow is seductive, smooth, and slicker than oil. It's a celebration of the playboy lifestyle, reminding everyone why Biggie was not only one of the best to touch the mic but also the king of cool.
47. "Respect"
Biggie was a storyteller supreme, and "Respect" stands as one of his most vivid tales. A cinematic journey that unfolds from the jump, he offers a firsthand look into the birth of Christopher Wallace and the events that shaped the legend of Biggie Smalls. Complete with a captivating Diana King sample echoing sentiments of respect, the track's raw depiction of street life and Biggie's ascent serves as a time capsule of an era. We're reminded that respect wasn't given; it was hard-earned in the trenches.
46. "Playa Hater"
Sliding in with that smooth '70s vibe, "Playa Hater" showcases another dimension of Biggie's versatility. Transitioning from the grimy bars we know and love, Biggie steps into his R&B persona, reminding all the haters of his unshakable confidence. It's a departure from the usual Biggie, but it's a testament to his ability to flex in different musical arenas. And let's keep it a buck, how many rappers you know can smoothly croon about their haters and make it sound this fly?
45. Puff Daddy feat. the Notorious B.I.G. & Mase — "Been Around the World"
When Bad Boy's finest joined forces, they crafted anthems that were nothing short of iconic. "Been Around the World" encapsulates the global dominance and luxury lifestyle that Puffy, Biggie, and Mase were living. With Biggie's lyrical dexterity paired with Mase's cool-as-ice delivery, the track drips in opulence and braggadocio. Laced over that infectious sample from David Bowie's "Let's Dance", this joint encapsulates the peak of the shiny suit era, reiterating that Bad Boy was, indeed, on top of the world.
44. Total feat. The Notorious B.I.G. — "Can't You See"
When Biggie linked up with Total for "Can't You See", it was like peanut butter meeting jelly, pure harmony. Total's sultry vocals mixed with Big's captivating flow delivered a hip-hop and R&B fusion that was nothing short of magical. Biggie's verse on this joint ain't just about his swag; it's a master class in setting the scene, proving that even on an R&B track, the King of New York can make his presence felt. Classic Bad Boy energy all over it, this track exemplifies the synergy between hip-hop and R&B in the '90s.
43. "Fuck You Tonight" feat. R. Kelly
Now, this track? A straight vibe. Biggie, always the playboy, took the opportunity to dive into his sensual side with "Fuck You Tonight". Featuring R. Kelly's silky hooks, the collaboration showcased Big's ability to switch from the rugged streets of Brooklyn to a lavish penthouse suite without missing a beat. A testament to his versatility, Big Poppa's flirtatious wordplay and laid-back delivery made this joint a staple for late-night playlists.
42. Heavy D & the Boyz feat. Gang Starr, 3rd Eye, The Notorious B.I.G., Busta Rhymes & Rob-O — "A Buncha Ni**as"
When you talk about posse cuts, "A Buncha Ni**as" is a hip-hop heads' dream. It ain't just about Biggie, though he bodies it as expected, but it's about the collective force of the era's titans coming together. Heavy D setting the tone, Biggie's raw charisma, Guru's unmistakable voice, and Busta's explosive energy – this track is like the All-Star game of rap. Each verse serves as a time capsule of the golden age, with Biggie holding his own among legends, proving early in his career that he was destined for the hip-hop pantheon.
41. "The World Is Filled…" feat. Too Short, Puff Daddy, & Carl Thomas
When Biggie said, "The world is filled with pimps and hoes," he wasn't just dropping a line; he was laying down a philosophy. This joint sees the East Coast meshing with the West as Biggie and Too Short go bar-for-bar about the lavish life, backed by Puffy's signature ad-libs and Carl Thomas' smooth-as-butter vocals. It's a track that's braggadocious in the best way, and it embodies the glitzy, hustler spirit of the '90s rap scene. Big showcased his unparalleled ability to weave intricate tales of the streets with a charismatic flair only he could master.
40. "I Love the Dough" feat. Jay-Z & Angela Winbush
If ever there was a track that screamed opulence and dripping swagger, it's "I Love the Dough". Biggie and Hova? That's like Jordan and Pippen coming together for a championship run. Both kings of their respective boroughs, Biggie and Jay-Z trading verses is a spectacle of lyrical gymnastics. Angela Winbush's sultry chorus adds the cherry on top, making this song a quintessential anthem for anyone chasing that paper. It's a celebration of success, where two titans remind the world of their prowess.
39. "Ready to Die"
Vulnerable yet ferocious, introspective yet aggressive, Biggie delves deep into the psyche of a young man navigating the perils of the street life, battling demons, and facing mortality. The raw emotion in his voice, the unfiltered narrative, and the heart-pounding beat make this track a cornerstone of Biggie's discography. It's not just a testament to his storytelling; it's a glimpse into the heart of one of hip-hop's greatest.
38. "Things Done Changed"
One of Biggie's most reflective joints, "Things Done Changed" is a stark look back at how the Brooklyn streets transformed in the '80s and '90s. It's like Big was giving us a tour of his old hood, pointing out where dreams got crushed and where hustlers rose. The raw emotion in his bars paints a vivid picture of a pre-gentrified Bed-Stuy, where survival wasn't guaranteed. Biggie's candid storytelling makes you feel the weight of every word, understanding that for many, those changes were a matter of life and death.
37. "Me & My Bitch"
Not your typical love song, and yet, it's one of the realest depictions of love in the gritty urban landscape. Biggie narrates a tumultuous relationship with his ride-or-die chick, weaving a tale of love, betrayal, and loss. The storytelling is so potent that you can visualize every scene, every argument, every tender moment. The beat's melancholic tone complements Biggie's narrative, making it a track that showcases not just his storytelling prowess but his vulnerability. This ain't no fairy-tale romance, but it's genuine Biggie, raw and uncut.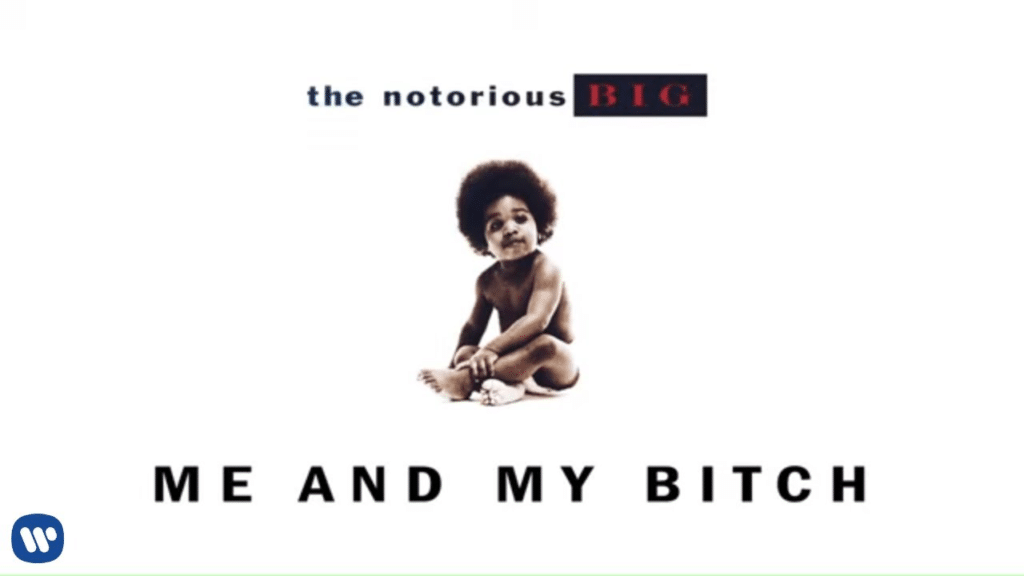 36. "Going Back to Cali"
With East Coast-West Coast tensions simmering, Biggie flips the script by dropping a laid-back, West Coast-vibing track, but with that unmistakable Brooklyn swag. The rhythmic back-and-forth between wanting to return and pondering if it's a good idea adds layers to the track's allure. The rolling beat, combined with Biggie's cool, calculated flow, makes this an anthem for both coasts. It's Biggie's olive branch wrapped in a banger, and he makes Cali feel like his second home.
35. "Dead Wrong" feat. Eminem
"Dead Wrong" is a stone-cold testament to Biggie's lyrical menace. His verses are packed with chilling narratives and audacious bravado that only Biggie could deliver with such finesse. Then you got Slim Shady on the track, coming through with that raw Detroit energy, making it a deadly duo of two of the game's finest spitters. Em's verse is a masterstroke of his early gritty style, making this collab feel like a passing of the torch. The haunting beat and chorus lock it all in. It's a grimy track that showcases both MCs' dark sides, leaving every hip-hop head wondering what might've been if these two had more time together.
34. "Last Day" feat. The LOX
When Biggie links up with The LOX, you know it's about to be lyrical warfare. "Last Day" is a no-holds-barred showcase of East Coast lyricism. Big sets it off, his flow impeccable, setting the stage for Jadakiss, Sheek, and Styles to come through with their signature Yonkers heat. The track is grim, with every MC spitting like it's their last chance to touch the mic. This collaboration is a reminder of a golden era where bars were currency, and Biggie, as usual, proved why he's the gold standard.
33. "My Downfall" feat. D.M.C.
Biggie's paranoia and introspection take center stage in "My Downfall." Big speaks on the trappings of success, the inevitable envy it breeds, and the looming threats on his life. His bars on this joint are haunting, given his tragic fate. Featuring D.M.C. was a genius move; his voice adds depth and gravitas to the track's theme. The production, dripping in melancholy, underscores Biggie's verses about the price of success in the rap game. It's a reflective Big, aware of his mortality, making this one of his most chilling and prophetic tracks.
32. "I Got a Story to Tell"
Every time Biggie spun a tale, the streets listened, but "I Got a Story to Tell" was a whole different vibe. This joint finds Big in pure storyteller mode, detailing a risky liaison with a New York Knick's girl. The genius of Big's narrative ability is in full force here, painting a vivid picture that lets listeners visualize every scene, every emotion. By the time the track ends, you're left marveling at Big's audacity and wit, reminding everyone that when it comes to hip-hop storytelling, Biggie Smalls is the illest.
31. "Machine Gun Funk"
Straight outta Bed-Stuy, Biggie let his intentions be known with "Machine Gun Funk." The track is a relentless barrage of Biggie's signature flow, coupled with hard-hitting beats that scream NYC. It's unapologetically raw, with Big declaring his dominance in the game and the streets. His lyricism, intricate and braggadocious, gets you nodding to every bar. It's tracks like these that cemented Biggie's rep as not just a rapper, but a force of nature in the game.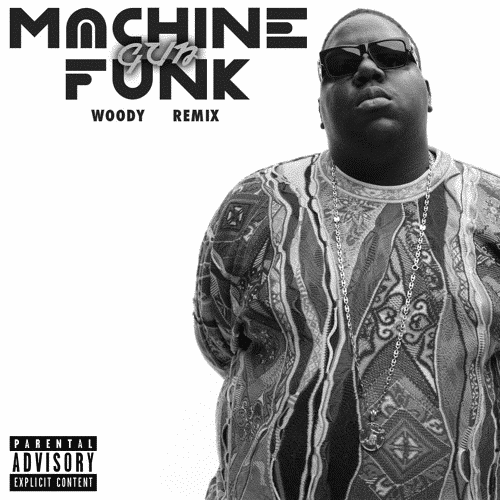 30. "Just Playing (Dreams)"
Man, Biggie was never one to hold back, and "Just Playing (Dreams)" is a testament to that raw, unfiltered energy. Flipping the script on the game, Biggie rhymes about the R&B and rap divas he fancied, delivering each line with a mischievous charm that only he could pull off. It's raunchy, it's playful, it's Biggie being Biggie. The track is a reminder of his ability to infuse humor into his rhymes, all while showcasing his unparalleled flow. It ain't just dreams; it's Biggie painting a picture as only he can.
29. "Mo Money Mo Problems" feat. Mase, Puff Daddy, & Kelly Price
Arguably one of the biggest anthems of the '90s, "Mo Money Mo Problems" epitomizes the shiny suit era of hip-hop. That Diana Ross sample, flipped by Stevie J, created a groove impossible to ignore. But it's Biggie's effortless verse that truly stands out, breaking down the complexities of newfound wealth and fame. With Mase and Puffy echoing the sentiment, the trio schooled everyone on the very real repercussions of success in the game. The video, with its flashy visuals and that infamous tunnel scene, is nothing short of iconic. A reminder that Biggie's influence wasn't just street-level; he had the whole world dancing.
28. "Ni**as Bleed"
With "Ni**as Bleed," Biggie went cinematic. This track is a masterclass in storytelling, delving deep into the grimy underbelly of street dealings. The tension in Big's voice, coupled with the haunting beat, paints a dark, suspense-filled picture. You can almost see the scenes play out, feel the tension in the air – that's how vivid Biggie's pen game was. It's a raw narrative, shedding light on the cold realities of street life, proving once again that Biggie was the ultimate raconteur of hip-hop.
27. "Miss U" feat. 112
Emotion drips from every word on "Miss U." As Biggie pays tribute to lost friends, it's hard not to get chills. He takes listeners on an introspective journey, reflecting on the friends he lost to the streets, their memories, and the void they left behind. It's a softer, vulnerable side of Big, a stark contrast to his usual braggadocious bars. 112's haunting vocals on the hook only amplify the raw emotion, making it a heartfelt ode and a testament to Biggie's depth as an artist. Beyond the bars and beats, Biggie showed that real G's feel pain too.
26. "One More Chance"
Biggie, with that impeccable swag, transformed a smooth R&B track into one of hip-hop's most beloved jams. "One More Chance" is not just about Big's pursuit of romance, but also a showcase of his ability to command any beat with a smooth, confident flow. Laid-back yet poignant, his lyrical prowess combined with that infectious hook makes it a go-to for any Biggie playlist. It's a track that embodies Big's charm – cheeky yet irresistible. Every time it plays, you can't help but vibe and remember why Biggie was Brooklyn's finest.
25. Puff Daddy feat. Lil' Kim, the Lox & the Notorious B.I.G. — "It's All About the Benjamins (Remix)"
When you talk about anthems that defined an era, "It's All About the Benjamins" can't be left out. The genius of mixing rock elements with raw hip-hop energy made this remix an instant classic. Biggie, ever the scene-stealer, drops a verse that's both gritty and glossy, encapsulating the Bad Boy dynasty's ethos. With Lil' Kim, the Lox, and Puffy riding shotgun, this track was a statement – flashy, grandiose, and in-your-face. It's a sonic testament to the empire Puffy built, with Biggie at the helm, declaring to the world that they were here to conquer.
24. "Party & Bullshit"
Taking it back to where it all began, "Party & Bullshit" is raw, unfiltered Biggie, straight from the streets of Bed-Stuy. One of his earliest tracks, it showcases Biggie's natural ability to move the crowd. The song is a wild ride, blending party vibes with undertones of street chaos. That repetitive chorus becomes an infectious chant, embodying the spirit of early '90s hip-hop – when the lines between party anthems and street narratives were beautifully blurred. It's Biggie in his purest form, setting the stage for the legend he was destined to become.
23. "The What" feat. Method Man
"The What" is that rare rap duet where both MCs go toe-to-toe, neither overshadowing the other. Meth's raw, gravelly flow meets Big's cool, calculated delivery, and the result is nothing short of hip-hop excellence. While Big's verses are a masterclass in effortless swag, Meth matches him bar for bar with that distinct Wu-Tang ferocity. It's a legendary East Coast collab that captures the essence of '90s hip-hop: raw, unfiltered, and undeniably dope.
22. "What's Beef"
Biggie was a master of painting vivid narratives, and "What's Beef" stands as a dark, chilling testament to that. He doesn't just describe beef, he embodies it, giving listeners a deep dive into the paranoia and danger of street rivalries. Big's delivery is haunting, each bar dripping with tension, making you feel the weight of every word. It's a track that doesn't glorify street life but instead offers a grim reflection, making it one of Biggie's most profound and introspective joints.
21. Puff Daddy feat. Jay-Z & the Notorious B.I.G. — "Young G's"
This track right here is East Coast royalty linking up to school everyone on what it means to be a G in the game. Puffy sets the tone, but it's Hova and Biggie who take the spotlight, delivering lessons in hustle and ambition. Jay's bars, sharp and introspective, perfectly prep the stage for Big's closer, where he drops wisdom about the cost of success and the weight of fame. "Young G's" is more than just a banger; it's a conversation between legends, each verse a chapter in the handbook of hip-hop greatness.
20. "Big Poppa"
The silky-smooth Isley Brothers sample layered under Biggie's luxurious flow was a blueprint for East Coast mack anthems. Big effortlessly mixed braggadocious bars with undeniable charisma, making everyone want to roll with the man who dubbed himself the Black Frank White. This joint was an open invite to Biggie's world, where he sipped Moët, rocked Coogi, and had ladies by the dozens. "Big Poppa" is that quintessential playboy anthem that'll forever have heads nodding and hands in the air.
19. "Somebody's Gotta Die"
"Somebody's Gotta Die" stands out as one of Big's most cinematic delights. The track delves deep into the retaliatory nature of street beef, painting a portrait of vengeance that's so vivid it feels like a Scorsese movie. Big's storytelling prowess is on full display, with each line pulling you deeper into the grim tapestry of betrayal and vendetta. It's a chilling reminder of the stakes in Biggie's world, where actions have deadly consequences, and loyalty is a double-edged sword.
18. "You're Nobody Til Somebody Kills You"
Biggie's foreboding wisdom came to a head in "You're Nobody Til Somebody Kills You." The haunting gospel samples and eerie instrumentals underscore Big's meditation on mortality, fame, and legacy. With every bar, Biggie seems to be grappling with the weight of his own legend, delivering a chilling premonition of his own untimely demise. It's a potent reflection on the price of fame and the ephemeral nature of life. While many MCs drop bars about death, few do it with the raw authenticity and prophetic weight of Biggie on this track.
17. Jay-Z feat. The Notorious B.I.G. — "Brooklyn's Finest"
A collaboration that had the borough of Brooklyn brimming with pride, "Brooklyn's Finest" saw Jigga and Biggie, two of BK's most celebrated sons, go bar for bar in a game of lyrical one-upmanship. The track is dripping with gritty New York swagger as these two kings trade verses, detailing their street exploits and staking their claims as the rulers of the rap game. This joint is more than a song; it's a monument to Brooklyn and a testament to the sheer force that's unleashed when its finest come together.
16. "Notorious Thugs" feat. Bone Thugs-n-Harmony
Biggie had a knack for taking other rappers' styles and flipping them with his own twist. "Notorious Thugs" was the perfect arena for that, as Big Poppa meshed with Bone Thugs' rapid-fire, melodic flow. The fusion of East Coast lyricism with the Midwestern Bone style birthed a hip-hop classic that resonates across regions. Biggie's ability to hang with Bone's triple-time flow while maintaining his signature charisma was pure genius. It's a showcase of versatility, adaptability, and mutual respect between coasts.
15. "Ten Crack Commandments"
A street manual laid out in a precise countdown, "Ten Crack Commandments" is Biggie's masterclass in the do's and don'ts of the game. Over DJ Premier's impeccable production, Biggie drops jewels of street wisdom, painting the harsh realities of drug dealing with a journalistic lens. Every commandment, from "Never let no one know how much dough you hold" to "Keep your family and business completely separated," has been quoted, sampled, and revered. This track is like the street bible, an opus of survival tactics in a world where only the smart and cautious thrive.
14. "Sky's the Limit" feat. 112
Switching gears from the gritty streets to a lavish dreamscape, "Sky's the Limit" finds Biggie giving us aspirational bars over a silky-smooth beat. With 112's angelic vocals on the hook, this track was a testament to the transformative power of ambition. The grandiose tales of rags-to-riches aren't just about the flaunting of wealth but also about breaking barriers, challenging the odds, and, as Biggie eloquently put it, going from "ashy to classy." This is the soundtrack to the hustler's dream, reminding us that even from the depths of the Brooklyn streets, one can aim for the stars.
13. "Everyday Struggle"
Biggie never shied away from baring his soul, and "Everyday Struggle" is a poignant testament to that vulnerability. It's a deep dive into the psyche of a man caught in the web of street life, narrating tales of paranoia, betrayal, and the relentless weight of the game. This isn't a glorification of the hustle; it's a raw reflection on the toll it takes. Big's rhymes are a journal entry of survival, capturing the essence of life's highs and lows from the perspective of a kingpin turned lyrical savant.
12. "Suicidal Thoughts"
A chilling confession from the depths of Biggie's mind, "Suicidal Thoughts" is arguably one of his darkest works. The narrative unfurls as a phone conversation with Puffy, where Biggie grapples with his demons, guilt, and the allure of the afterlife. With its haunting beat and visceral lyrics, the track pulls no punches in laying bare the emotional turmoil within Biggie's soul. It's a stark reminder that beneath the bravado and fame, even legends like Big have moments of deep introspection and vulnerability. The weight of this song is heavy, capturing the essence of internal conflict like few tracks ever have in hip-hop history.
11. "Warning"
Straight out the gate with a sample from Isaac Hayes' "Walk On By," Biggie brings the raw heat on "Warning." This track is Biggie's chilling message to all those who'd dare to try him, wrapped up in a narrative about a potential stick-up plot. Every bar is meticulously crafted, each line serving as a puzzle piece in the storytelling. It's a cautionary tale, an announcement, a statement: Biggie's success came with a target on his back, but he was always ten steps ahead. The suspenseful nature of the song showcases Big's knack for combining vivid storytelling with ice-cold street sensibilities.
10. Craig Mack feat. the Notorious B.I.G., Rampage, LL Cool J & Busta Rhymes — "Flava in Ya Ear (Remix)"
Arguably one of the dopest remixes to bless the airwaves, "Flava in Ya Ear" brought together a lyrical dream team, with Biggie leading the charge. While every artist on the track came correct, Biggie's verse is immortalized in hip-hop lore, delivering classic lines with a flow as smooth as butter. This wasn't just a remix; it was a statement, a display of Bad Boy's dominance, and a testament to Biggie's unparalleled prowess on the mic. If you were searching for the flavor, Biggie served a full course with this one.
9. "Gimme the Loot"
An auditory journey into the psyche of a young stick-up kid from Brooklyn, "Gimme the Loot" is Biggie at his most audacious. Masterfully juggling dual personas in a dialogue format, Big showcases the hunger, ambition, and ruthlessness of the streets. The track brims with energy and menace, as Big's alter egos plot and execute their criminal endeavors. It's a testament to Biggie's versatility, effortlessly switching flows and tones, making it feel like a two-man heist. The genius of Biggie is on full display here, painting pictures with words in a manner only he could.
8. "Unbelievable"
Laced over a DJ Premier beat that oozes pure New York hip-hop essence, "Unbelievable" is Biggie's swagger in audio form. Right from the opening line, "Live from Bedford-Stuyvesant, the livest one," Biggie flexes his lyrical muscles, crafting lines that would be quoted by rap enthusiasts for generations. Every bar is a testament to Biggie's unmatched bravado, confidence, and wit. This is one of those tracks that encapsulate Biggie's reign – majestic, dominant, and truly… unbelievable.
7. "Long Kiss Goodnight"
One of the final masterpieces off Life After Death, "Long Kiss Goodnight" is a haunting track that's entrenched in shadows and veiled messages. With its eerie RZA production and Biggie's menacing bars, it encapsulates the darker side of the rap game. Whether or not you read into its rumored subliminals, Biggie's delivery on this is chilling. He serves lyrical threats with poetic precision, blending his street-hardened narratives with cinematic flair. It's an eerie ode from a kingpin leaving no doubt about his status or his intent.
6. "One More Chance / Stay with Me (Remix)"
Transforming an already solid original into a chart-topping, radio-dominating banger, the "One More Chance / Stay with Me (Remix)" is Biggie displaying his rare talent to cater to both the streets and the charts without sacrificing authenticity. With its infectious hook and Biggie's playful, yet sharp verses, the track is an anthem of seduction and braggadocio. It's a testament to Biggie's unparalleled versatility: the same emcee spitting the grittiest street tales could also craft hits that had the whole club singing along. This joint ain't just a song; it's a hip-hop moment.
5. Puff Daddy feat. The Notorious B.I.G. & Busta Rhymes — "Victory"
A magnum opus of late 90's hip-hop grandeur, "Victory" doesn't just bang—it thunders. Puff, never one to shy away from cinematic appeal, crafts an anthem that sounds like a war drum for the East Coast. But it's Biggie who truly shines, posthumously delivering lines that would become hip-hop scripture: "In the commission, you ask for permission to hit 'em." With Busta Rhymes' hauntingly iconic hook echoing like the ghost of hip-hop's golden era, "Victory" feels like an epic ode to a kingdom won, and a king lost.
4. "Hypnotize"
Few tracks embody Biggie's larger-than-life charisma like "Hypnotize." Riding over a sun-soaked sample from Herb Alpert's "Rise," Biggie effortlessly toggles between humor, braggadocio, and sheer wit. From referencing Versace to dropping lines like, "Dead right, if the head right, Biggie there every night," Biggie solidifies his status as both a masterful lyricist and a global superstar. It's not just that the track grooves—it's infectious, drawing you into Biggie's world of lavish living and unparalleled flow. When this track drops, it's evident: The King of New York is in full command.
3. "Kick in the Door"
Step aside, the king is making an entrance. "Kick in the Door" is Biggie's lyrical prowess weaponized, an audio assault that serves as both a battle cry and a warning to anyone who dared to doubt him. DJ Premier's genius on the boards gives Biggie the perfect soundscape to rain lyrical fire, sampling the gritty aggression of Screamin' Jay Hawkins. With lines like, "Your reign on the top was short like leprechauns," Biggie takes aim, dismantles, and declares his dominance. This ain't just a song; it's a statement.
2. "Juicy"
And then there's "Juicy," the quintessential rags-to-riches anthem that, for many, defines the ethos of hip-hop. Over Mtume's buttery groove, Biggie narrates his journey from ashy to classy, from Brooklyn corners to magazine covers. But beyond the opulence and celebration, there's a heart of gold beating here—a tale of perseverance, of dreaming big when everything seemed small. "Juicy" isn't just Biggie's life story; it's the American dream, funneled through Bed-Stuy blocks, capturing the essence of hope in its purest form. If you don't know, now you know.
1. "Who Shot Ya?"
One of the most debated, dissected, and impactful tracks in hip-hop's storied annals. "Who Shot Ya?" is more than just a song; it's a pulsating question mark that dripped its ink across the East Coast-West Coast feud. Over a haunting David Porter sample twisted by Puff and Easy Mo Bee, Biggie's lyrical dexterity is on full display, each bar a punch, each verse a KO. While many tried to frame it as a subliminal shot in the infamous coastal beef, the track stands on its own as a testament to Biggie's unparalleled skill, unyielding confidence, and the dark undertow that often tugs at the fringes of genius. Irrespective of controversy, "Who Shot Ya?" remains a cornerstone of Biggie's legacy—a mic drop from a titan.