When you think about hip hop artists who've shaped the landscape of contemporary hip-hop, Wale may not be the first name that springs to mind. Yet, this Washington D.C. native has been an unrelenting force, skilfully fusing clever punchlines with potent social commentary, introspective musings, and nostalgia-tinged hooks. With a career that spans well over a decade, Wale has deftly navigated the evolving rap landscape, transforming from a promising newcomer into an undeniably established act.
Attention Deficit, Wale's debut, serves as an introduction to his signature blend of clever punchlines and a distinct rap style, providing a first glimpse into his unique approach to music. Fast forward to Folarin II, where he embraces the nostalgia of his early mixtape days, combining it with the craftsmanship of an experienced artist to produce a body of work that demonstrates his continued relevance in a rapidly evolving industry.
Consider Ambition, an album that encapsulates Wale's raw hunger for success, his versatile wordsmithing, and genre-blending aesthetics, capturing the spirit of his then new home, Maybach Music Group. On the other hand, Shine portrays a more relaxed and optimistic Wale, focusing on providing a soundtrack for the good times. It's an album that demonstrates his ability to experiment with new directions, even if it doesn't always hit the mark.
From his soulful refrains on The Gifted to the introspective depths of The Album About Nothing, we rank every Wale album from worst to best.
Attention Deficit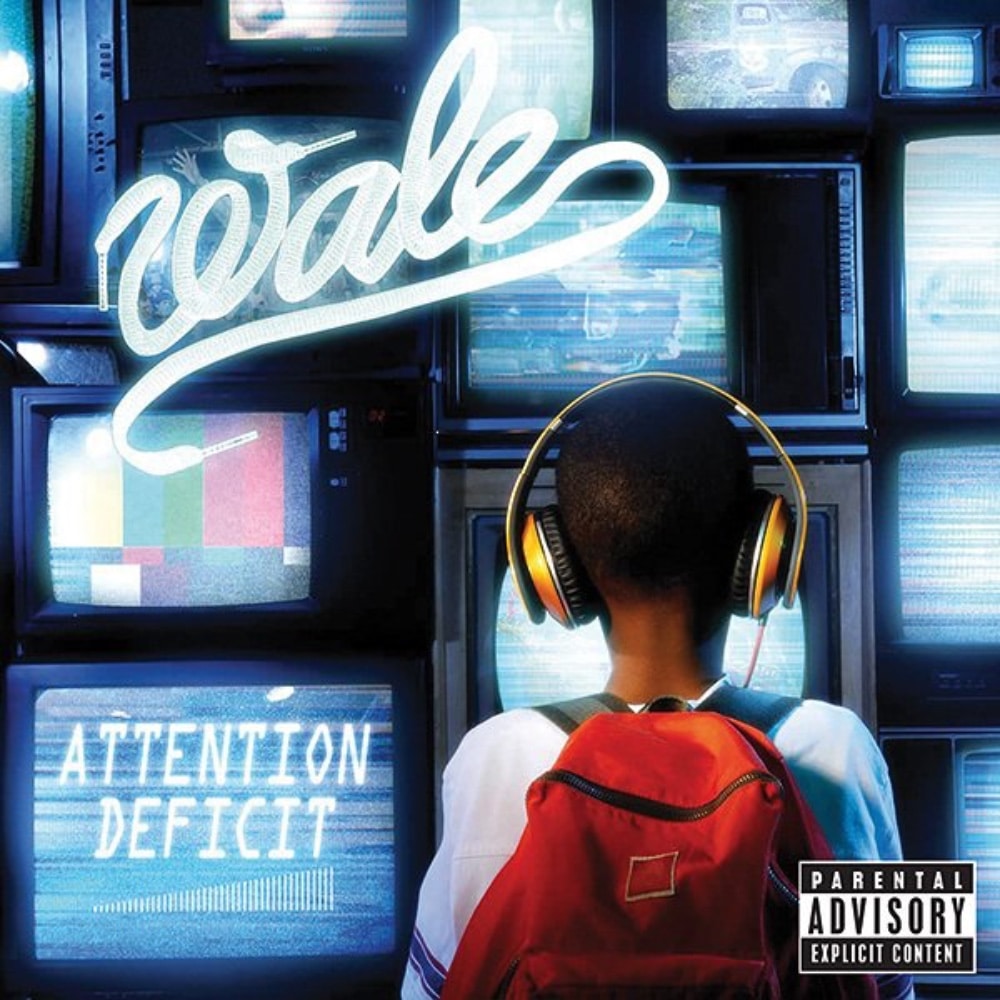 Released: November 10, 2009
Label: Allido, Interscope
Singles: "Chillin", "World Tour", "Pretty Girls"
Features: Bun B, K'naan, Melanie Fiona, Lady Gaga, Gucci Mane, J. Cole, Pharrell Williams and Jazmine Sullivan.
Representing the heart of Washington, D.C., Wale stormed onto the hip-hop scene in 2009 with Attention Deficit. An amalgamation of clever punchlines delivered at an exhilarating speed, the album highlighted Wale's unique approach to rap, blending contemporary rap with an alternative-hardcore style. His innate sense of humor and comfortable delivery made the album an easy listen, while his deft handling of weighty topics from social commentary to bittersweet sentimentality demonstrated his potential for depth and versatility. However, it felt a bit scattered, almost as if trying to cover too much ground at once. With its memorable tracks like "Chillin'" and missing gems like "Nike Boots," the album was an impressive, albeit a bit unfocused, debut.
Wow… That's Crazy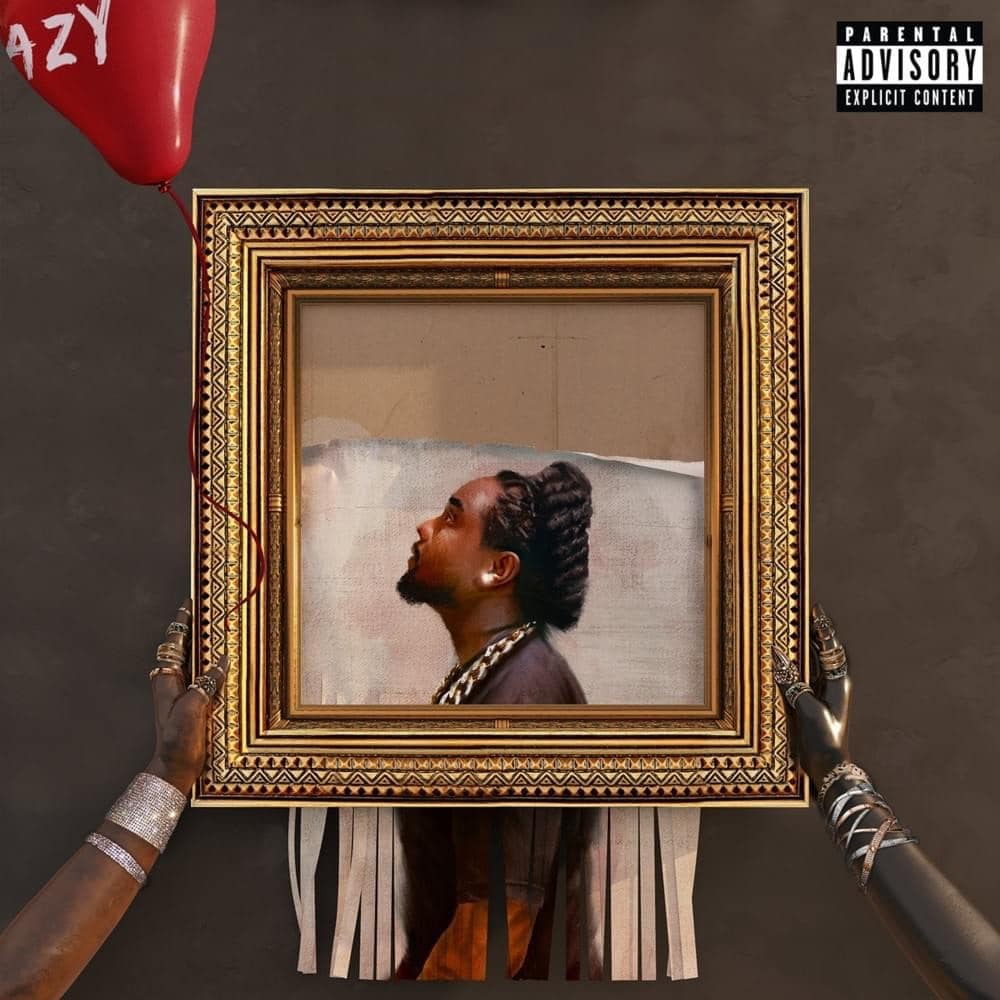 Released: October 11, 2019
Label: Maybach, Warner
Singles: "On Chill", "BGM", "Love & Loyalty", "Love… (Her Fault)", "Sue Me"
Features: Meek Mill, Rick Ross, Bryson Tiller, Ari Lennox, Boogie, 6lack, Lil Durk.
A decade after his debut, Wale unleashed Wow… That's Crazy, an album that felt like a bit of a retreat from the hard-hitting rap that initially brought him fame. With pop-rap hooks and a focus on women and fame, the album aimed to keep up with the Drake-inspired beats that were dominating the rap game. Despite the occasional introspection in tracks like "Sue Me," the album fell short of digging deep into the intricacies of complex issues. Wale's mention of seeing a therapist brought in an element of vulnerability, but the overall discussion about his mental health struggles was limited and generalized. Though some tracks, like "BGM," shone with catchy hooks and groove-rapping, the album overall didn't fully resonate with his core audience.
Folarin II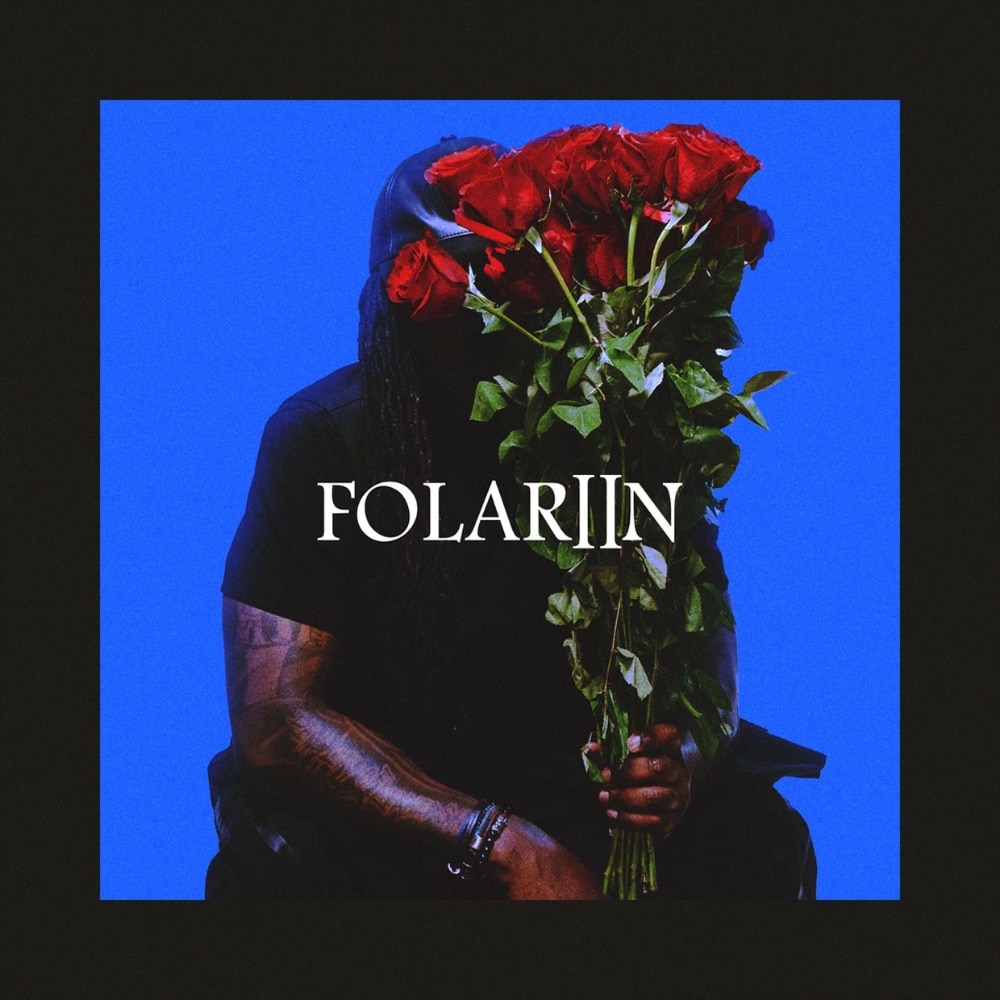 Released: October 22, 2021
Label: Maybach, Warner
Singles: "Angles", "Down South", "Poke It Out"
Features: Rick Ross, Chris Brown, J. Cole, Jamie Foxx, Ant Clemons, Yella Beezy, Maxo Kream, Chase Young, and Shawn Stockman.
The successor to Wale's classic 2012 mixtape, Folarin II served as the rapper's seventh album. Striking a balance between mixtape spontaneity and album craftsmanship, the project seemed to find Wale at his most comfortable when leaning on nostalgia-inducing samples. Songs like "Poke It Out" and "Down South" stood out, demonstrating Wale's natural affinity for crafting relatable, hook-driven tracks. However, it was in his more candid moments, like his sharp commentary on societal silence around racism, that he truly shone, reminding listeners of the potent lyricist underneath the pop-friendly beats. As a whole, Folarin II positioned Wale as an artist grappling with his place in the industry, keen on asserting his due respect while finding comfort in the familiar sounds of his early days.
Shine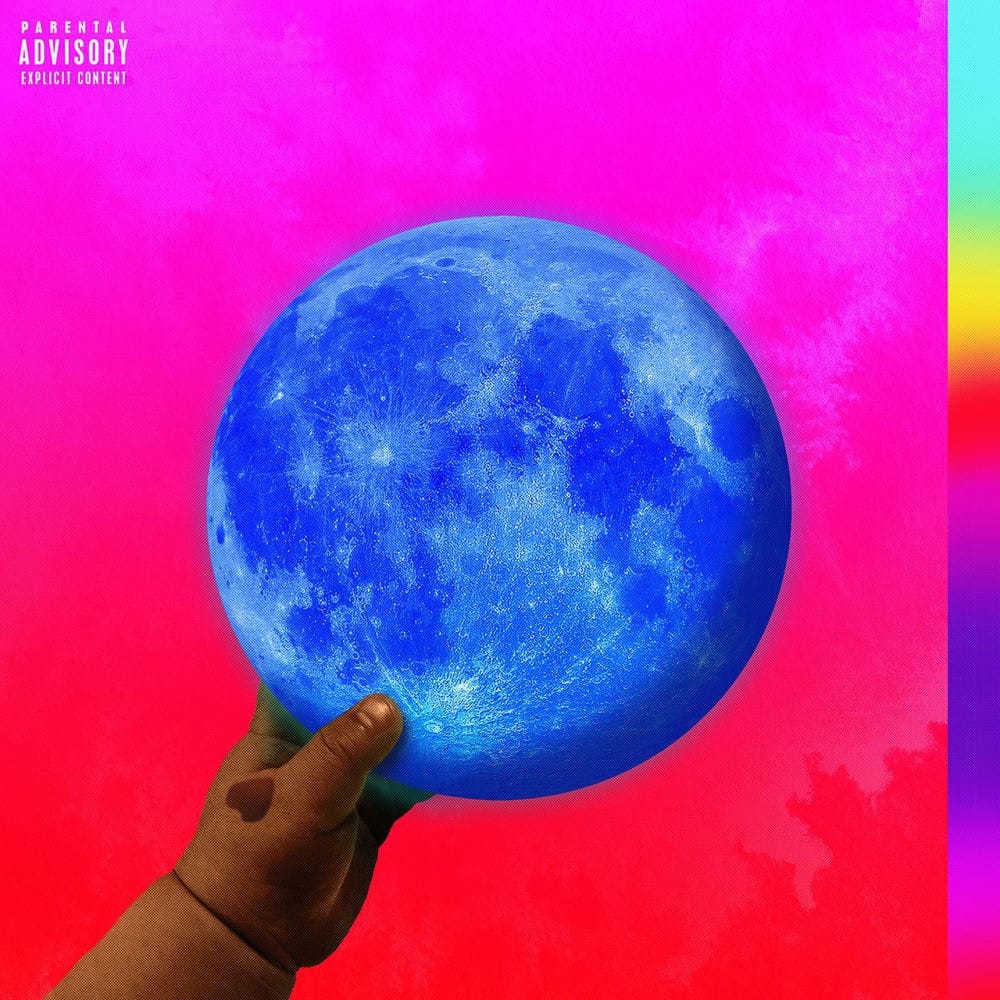 Released: April 28, 2017
Label: Maybach, Atlantic
Singles: "My PYT", "Running Back", "Fashion Week", "Fish N Grits"
Features: Dua Lipa, Chris Brown, Travis Scott, Lil Wayne, Wizkid, J Balvin and G-Eazy.
Arriving hot on the heels of his critically-acclaimed The Album About Nothing, Wale adopted a notably different direction with his fifth studio album Shine. An acronym for "Still Here Ignoring Negative Energy," this release swapped out his signature combative lyrical style for an ethos more focused on soundtracking the good times. However, this departure felt more like a mashup designed for streaming numbers rather than a cohesive album. Despite a stylistic cocktail of dancehall flavors, Latino features, and a parade of pop-focused tracks, the album often struggled to provide the depth and thematic consistency of Wale's previous work. Moments of brilliance, like the soulful "Fine Girl" and the defiant, pro-black closing track "Smile," were unfortunately overshadowed by more forgettable numbers, like the superficial "Fashion Week." Despite the album's disappointing lows, it managed to capture Wale's creative versatility and his continued relevance in the evolving hip-hop landscape.
The Gifted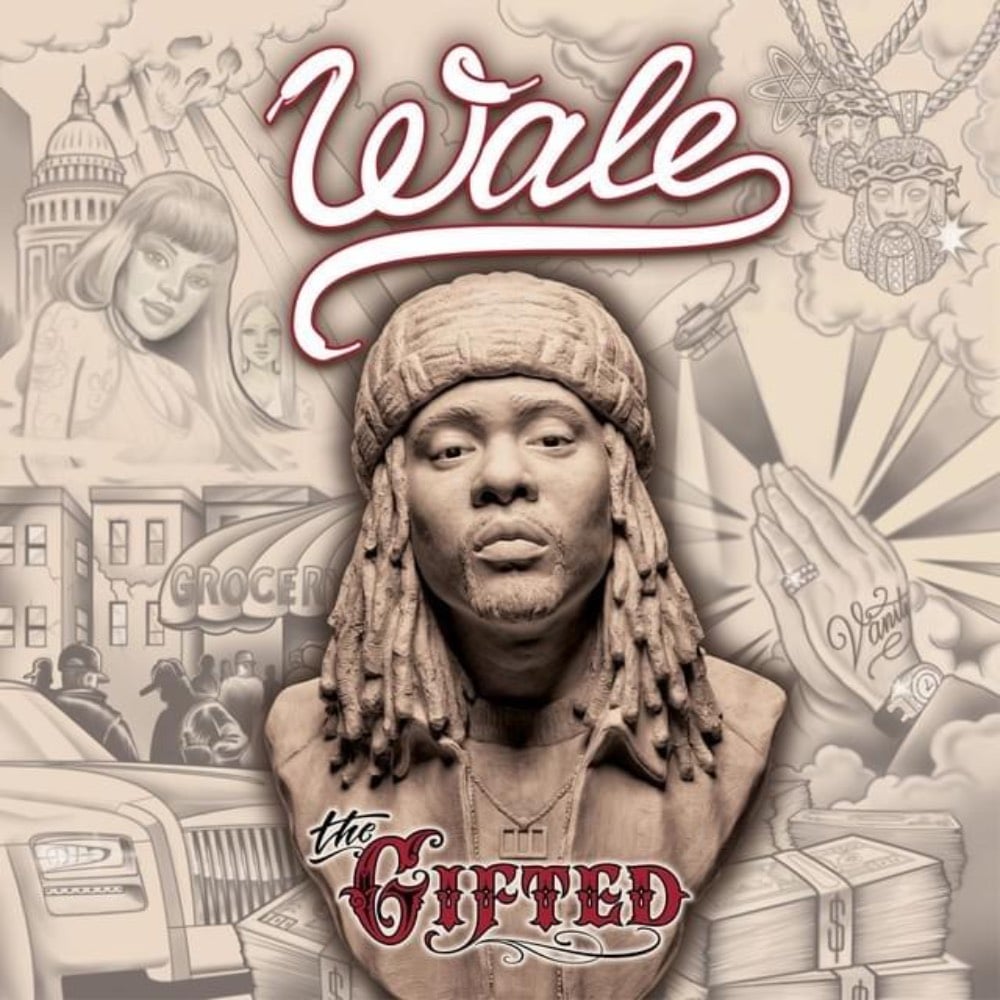 Released: June 25, 2013
Label: Maybach, Atlantic
Singles: "Bad", "LoveHate Thing", "Bad (Remix)", "Clappers"
Features: Meek Mill, Nicki Minaj, Rihanna, Ne-Yo, Rick Ross, Wiz Khalifa and 2 Chainz.
Marking a significant evolution in his discography, Wale's third studio album, The Gifted, saw the rapper exploring his more introspective side. Despite its hits of hedonistic club bangers and vivacious strip-club anthems, the album represented a maturation in Wale's style, striking a balance between the charming frivolity of his early work and the introspective depth of his later career. The opening track immediately set the stage for Wale's introspective journey, exploring the dualities and contradictions of fame. Moments of nostalgia and gratitude clashed brilliantly with tales of reckless youth in tracks like "LoveHate Thing," while "Simple Man" and "Golden Salvation (Jesus Piece)" served as intricate lyrical canvases for Wale's self-reflection. With tracks like "Rotation," "Bad," "Tired of Dreaming," and "Clappers," Wale managed to keep the party alive without sacrificing the thematic depth of the album. Aided by a production lineup featuring heavyweights like Just Blaze and Cardiak, The Gifted cemented Wale's ability to deliver impactful, thoughtful rap without losing his infectious charm.
Ambition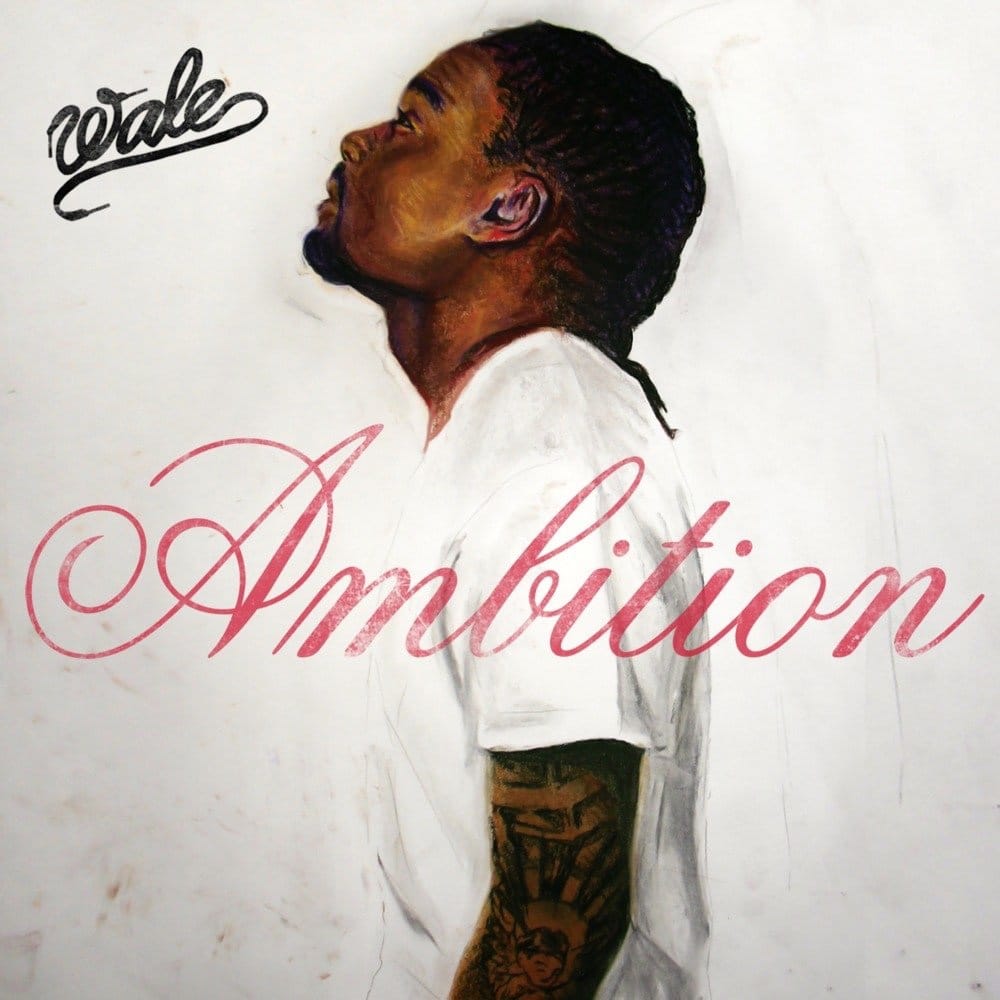 Released: November 1, 2011
Label: Maybach, Warner Bros.
Singles: "Chain Music", "Bait", "Lotus Flower Bomb", "Focused", "Sabotage"
Features: Rick Ross, Lloyd, Ne-Yo, Big Sean, Miguel, Meek Mill, Kid Cudi, and Jeremih.
Wale's second studio album, Ambition, demonstrated his prowess not only as a wordsmith but also as an artist capable of blending genres seamlessly. Indeed, the raw fervor of the title track paints a vivid picture of his hunger for success, while the rambunctious "Slight Work" serves as a tribute to the party anthems of 2011, its infectious energy bolstered by a robust Diplo beat. In contrast, "Lotus Flower Bomb" presents a relaxed vibe that would make any list about the greatest hip hop love songs. From the feel-good, sun-soaked number "Miami Nights" to the brawny "Chain Music," Wale masterfully embodied the spirit of his new home, Maybach Music Group. Despite the album's diverse influences and genre-blending aesthetics, Wale's robust personality ties Ambition together, a testament to his artistic evolution and multifaceted talent.
The Album About Nothing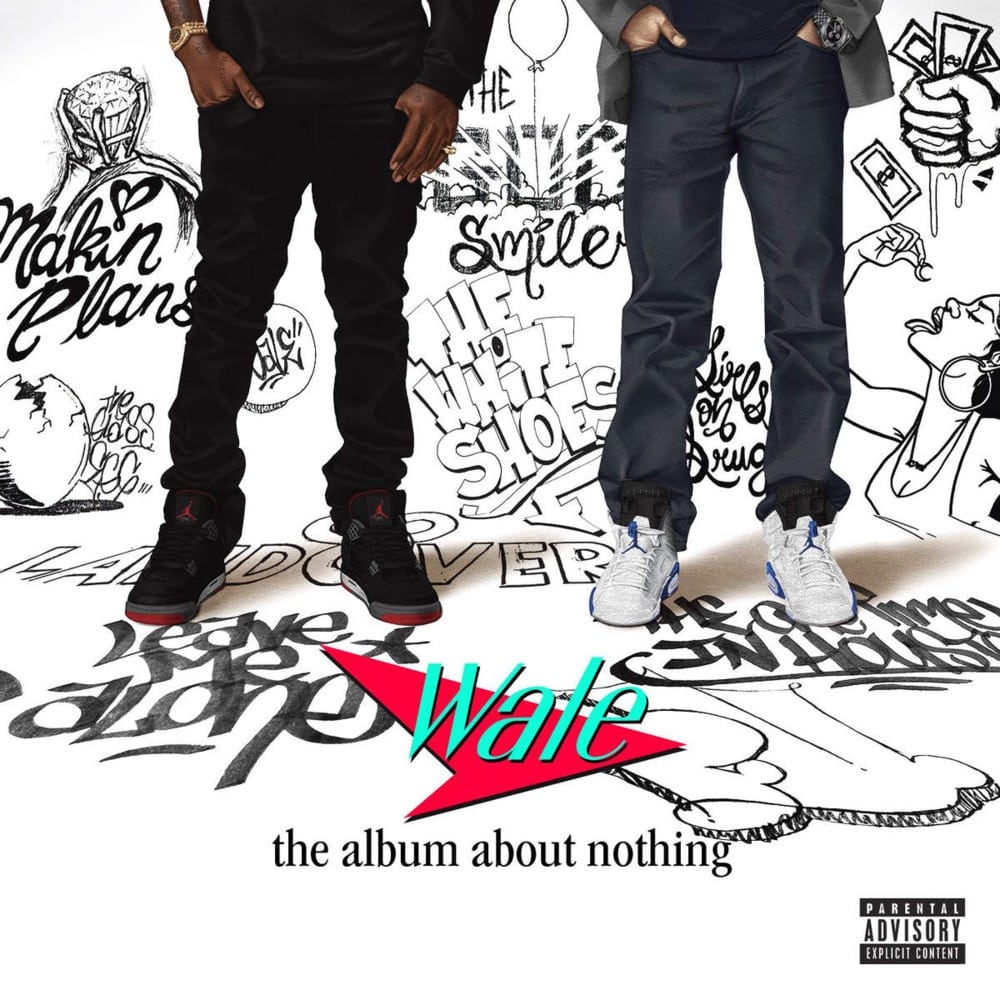 Released: March 31, 2015
Label: Maybach, Atlantic
Singles: "The Body", "The Matrimony"
Features: J. Cole, Jeremih, Usher and SZA.
Wale's magnum opus, The Album About Nothing, saw the rapper revisit and expand upon the Seinfeld-themed concept from his 2008 mixtape. The audacity of repeating this seemingly outlandish gimmick was a risky move that paid off, offering a platform for Wale's introspective musings on life, fame, and personal trials. His familiarity with fame has grown to the extent that Jerry Seinfeld himself provides narration throughout the album, further underlining the connection to the iconic sitcom. Seinfeld's interspersed voice notes don't just serve as mere interludes but offer a philosophical backdrop against which the rapper's verses shine. However, the album's strength lies not in its unique concept but in Wale's candid lyrical exploration of his life's highs and lows. Tracks like "The Pessimist," featuring J. Cole, confront societal issues head-on, while "The Middle Finger" provides a raw look into the isolating nature of depression. "The Matrimony," for instance, delves deep into the complexities of commitment, love, and personal growth, while "The White Shoes" tackles societal perceptions and the relentless pursuit of validation. Moreover, The Album About Nothing feels like a seamless journey rather than a mere compilation of tracks. It symbolizes Wale's growth, not just as a rapper but as an individual. While some albums might have charted higher or garnered more mainstream attention, The Album About Nothing remains a testament to Wale's unique voice and his ability to transform personal experiences into universal stories. A bold and creative introspective journeyThe Album About Nothing is undeniably the best Wale album to date.