When hip-hop started in the parks of the Bronx, it was all about the MC and the DJ, the lyrical finesse meeting the art of the beat. Fast forward, and the culture evolved with MCs teaming up with specific producers, creating sonic masterpieces that have cemented themselves as classics.
From the raw underground essence of billy woods and Kenny Segal's Hiding Places to the era-defining Madvillainy by MF DOOM and Madlib, these collaborations aren't just about two talents vibing; it's about alchemy. Picture GZA dropping those legendary bars over haunting DJ Muggs production, forming the bedrock of Grandmasters, or the revelation of Hov's introspection in 4:44, backed by the soulful touch of No I.D. Think about how Killer Mike's fire connected with El-P's chaos-infused beats on R.A.P. Music or how Blu's heartfelt verses were elevated by Exile's jazzy undertones in Below the Heavens.
So let's get into it. From Nas and Hit-Boy's magical partnership to MF DOOM and Madlib's unparalleled chemistry, here are the top 30 best rapper-producer collaboration albums of all time.
30. Skyzoo x Pete Rock — Retropolitan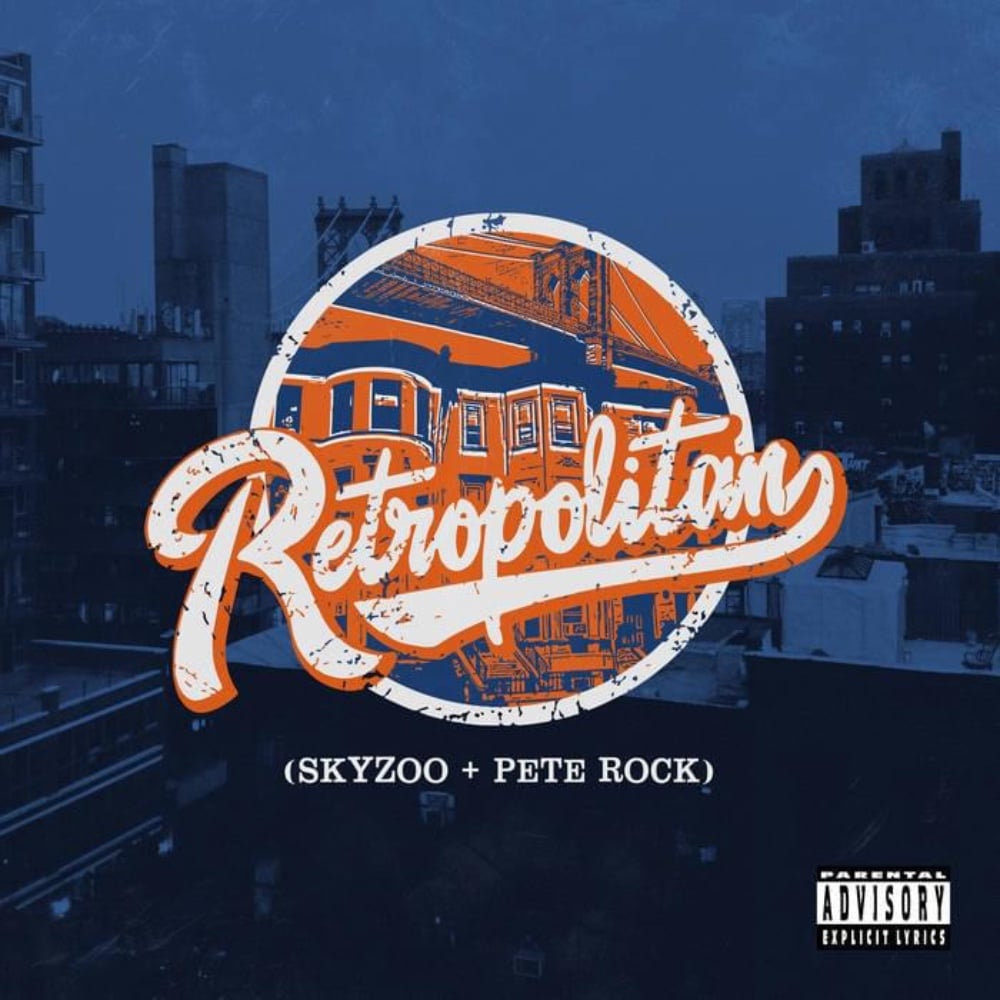 Bring together a veteran producer and one of the sharpest lyricists in the modern era, and you're guaranteed a timeless project. In every regard, Retropolitan lived up to the hype – with precise, conscious rhymes from Skyzoo and an array of soulful beats from Pete, the album is like the modern equivalent to Mecca and the Soul Brother. With Pete Rock on production, he cuts up dozens of songs, crafting another soul-sampling masterclass for Skyzoo to unleash his lyrical prowess. Joined by East Coast legends from the Griselda crew to Styles P, Retropolitan is a star-studded expression of New York pride.
29. Denzel Curry x Kenny Beats — Unlocked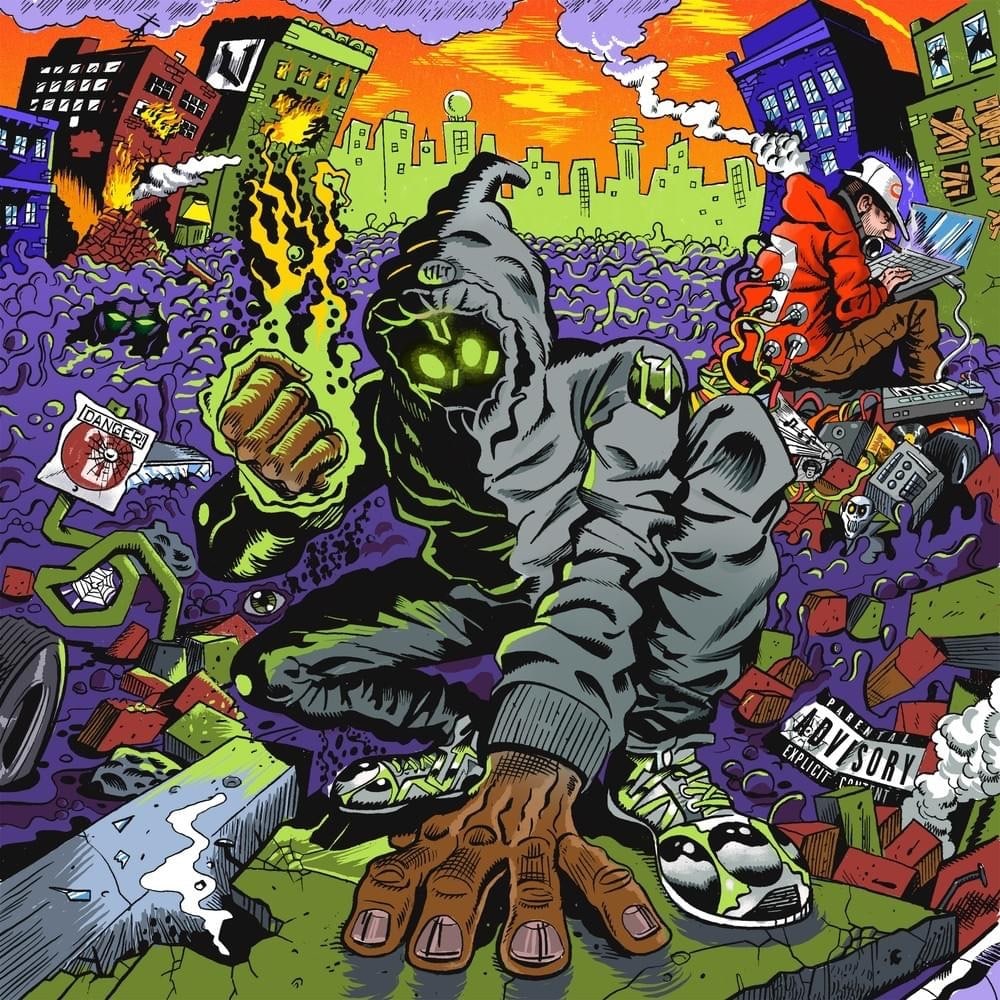 Clocking in at just 18 minutes, you would expect Unlocked to sound incomplete, but Kenny and Denzel managed to pack an hour's worth of ideas into just eight tracks. Bringing his signature swagger, Curry shreds up every instrumental with his bombastic delivery and braggadocious pen game, sounding more alive than ever over Kenny's hyperactive beats. On the production side, Unlocked is just as explosive. Whether it's the marathon of beat switches on "Take_it_Back_v2" or the booming bass on "DIET_", every instrumental is a beat of the year contender, with Kenny's unpredictable style working perfectly with Denzel's energetic presence.
28. Action Bronson x The Alchemist — Rare Chandeliers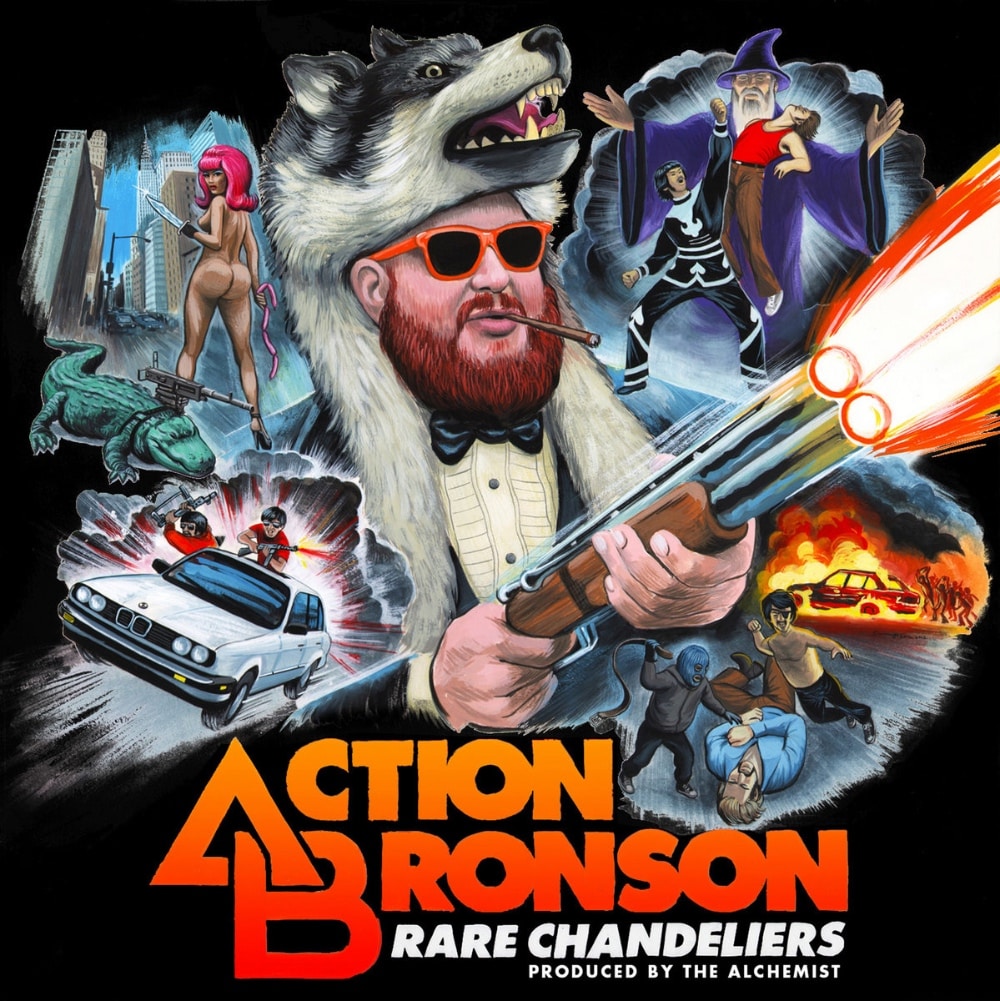 Up there with the best mixtapes of the 2010s, on Rare Chandeliers, Action and Alchemist bring out the best in each other. As braggadocious as ever, Bronson's witty one-liners and over-the-top flexes never get old, spitting bars with the tight rhyme schemes and slick flows of a master MC. Never running out of clever ways to hype himself up, no beat goes wasted, with the Queens rapper destroying every instrumental supplied by Uncle Al. Arguably the most consistent beatmaker in the game, it's no surprise that Alchemist delivers on every track, offering soulful highlights as well as explosive, rock-inspired beats.
27. Benny the Butcher x Harry Fraud — The Plugs I Met 2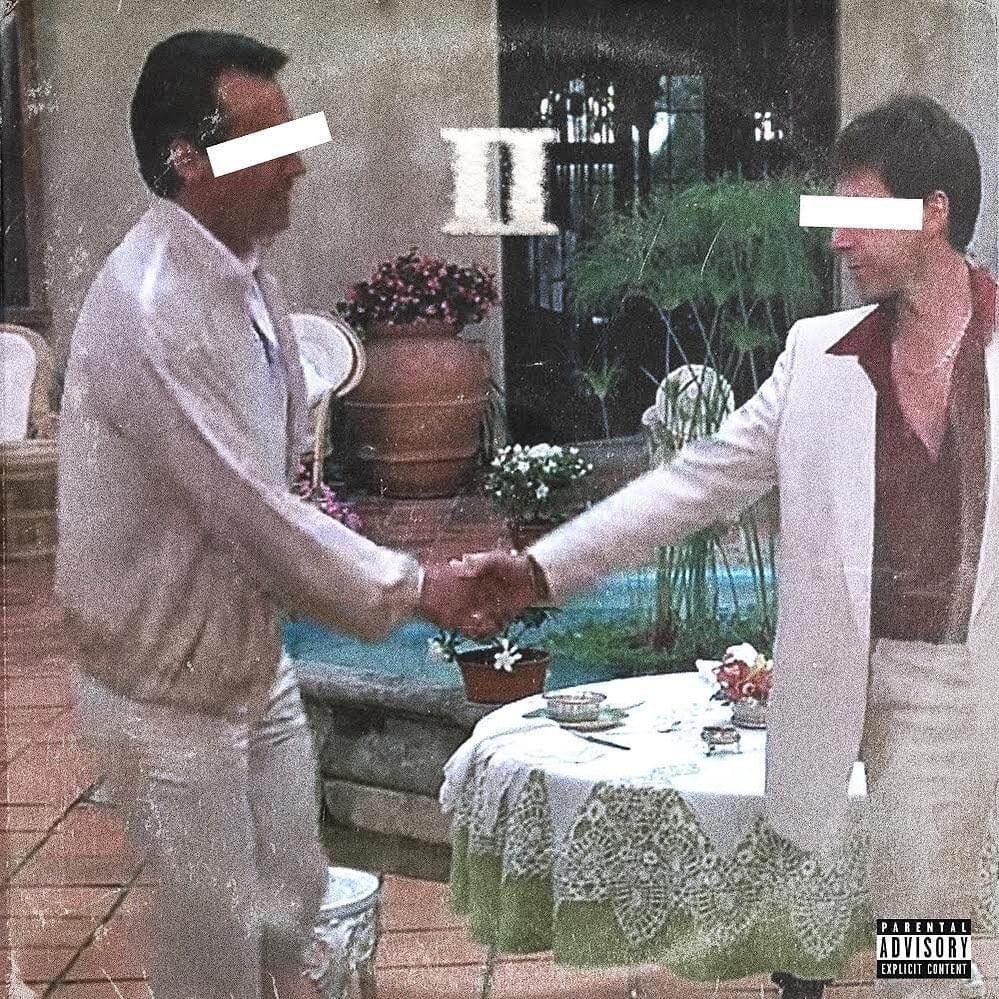 Benny works best over the grimy sound of Daringer and Alchemist, but on The Plugs I Met 2, he proved he can master any style. Thriving over a soulful selection of beats from Harry Fraud, the Butcher's hustle-based bars leave a razor-sharp impact, with his ferocious mic presence contrasting against Fraud's softer sound. Whether it's the jazzy intro "When Tony Met Sosa" of the trap-infused banger "Plug Talk", Plugs 2 is a testament to Benny's versatility, hopping across a dozen styles with the cold rhymes and vicious delivery to stick the landing on every track.
26. Freeway x Jake One — The Stimulus Package
Freeway rarely gets the love he deserves, and The Stimulus Package is proof of his undervalued skills. Rapping about all things from the street hustle to his love life, it's the rapper's bombastic delivery that makes this project special, tearing apart a batch of hard-hitting instrumentals from Jake One. On the production side, The Stimulus Package is a beat-making masterclass – with the punch of a classic boom bap record and the polish of a modern classic, every song is an explosion of soul samples. With some of Freeway's most confident raps and Jake One's slickest beats, the artists complement one another perfectly.
25. Vince Staples x Kenny Beats— Vince Staples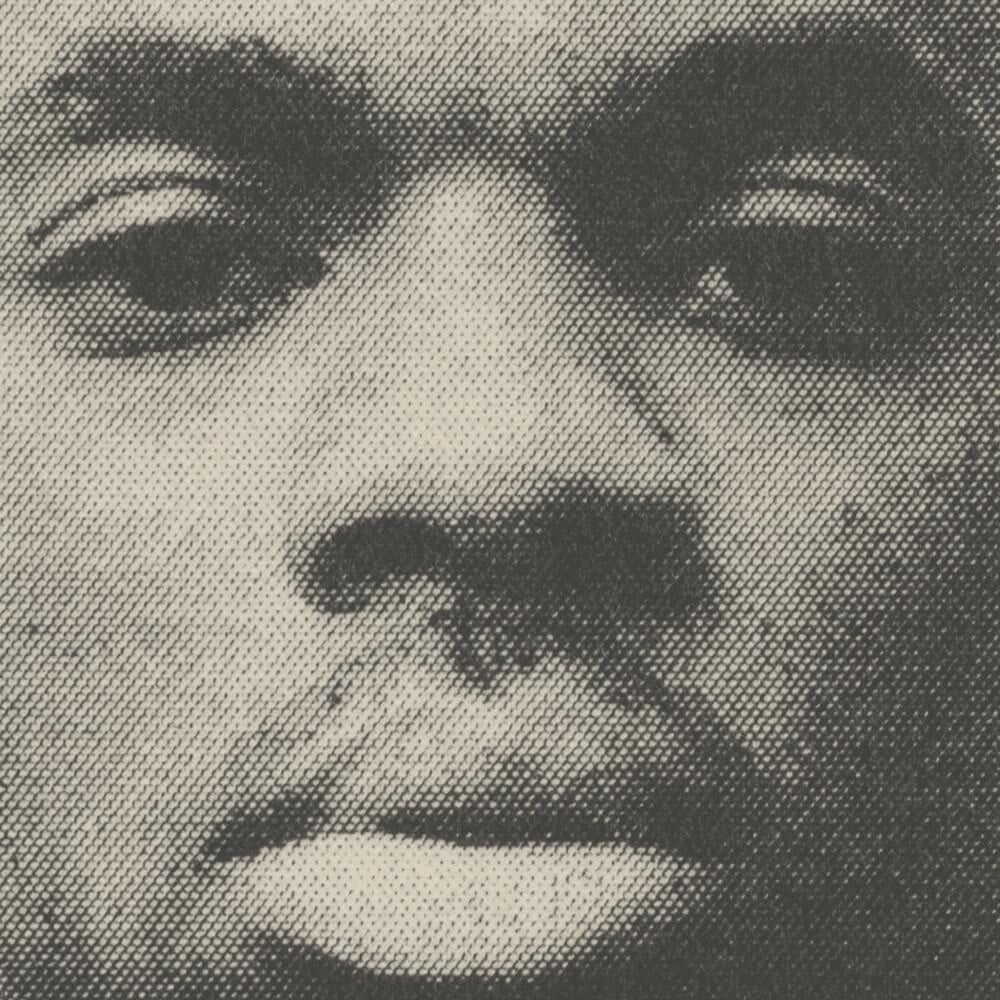 Possibly his most divisive record to date, you won't find any club-shaking bangers on Vince Staples, but the MC makes up for it with his formidable lyrical prowess. Bringing Kenny Beats on to produce, the Connecticut beatmaker cooks up a platter of laidback instrumentals, acting more like background noise for Vince's pen game to steal the show. Full of dense rhyme schemes and vivid stories, Staples uses the album to flex his lyrical ability, spitting every verse in a casual, almost conversational tone so every bar stands out. The project isn't as unique as Big Fish Theory or as conceptual as FM!, but when it comes to lyrics, Vince peaked with this collaboration.
24. Freddie Gibbs x The Alchemist — Alfredo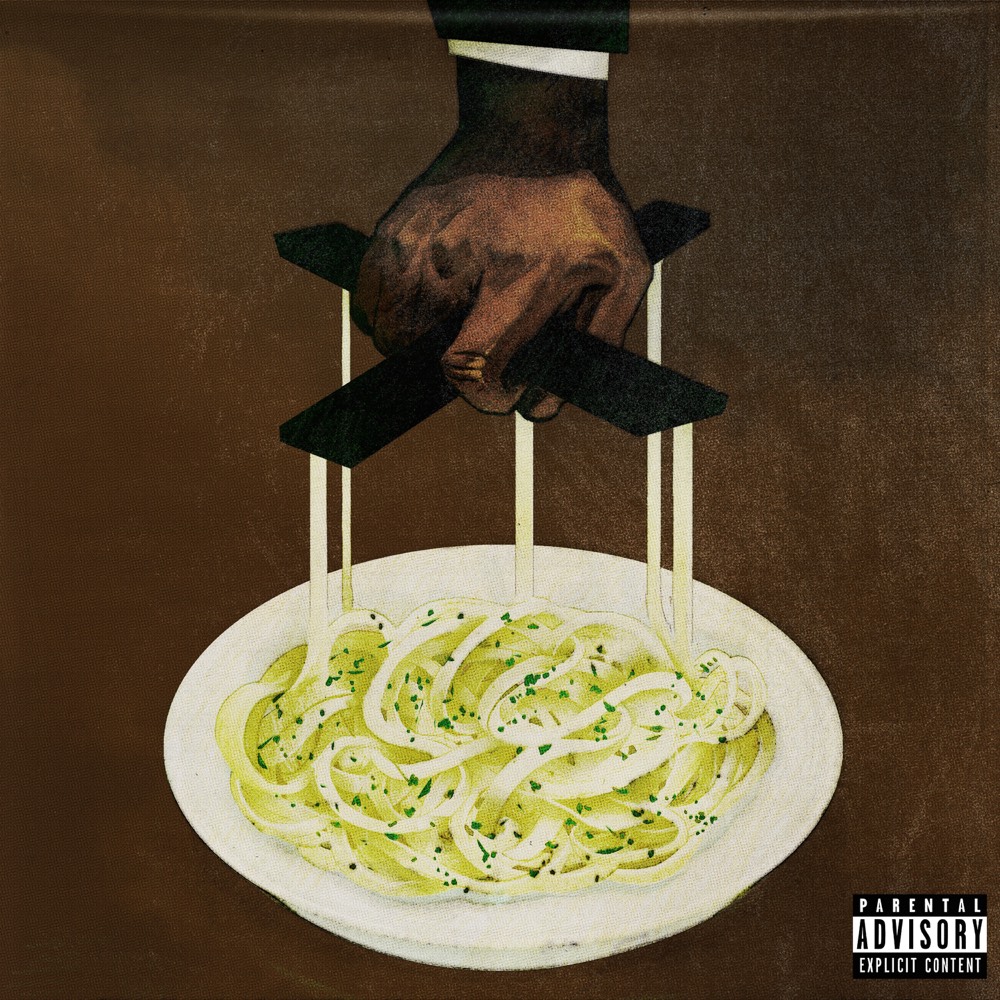 Kicking off the 2020s on a high note, Alfredo is up there with the best projects in Freddie's catalogue. Switching up his flow a dozen times and changing his rhyme schemes twice as often, Big Boss Rabbit dominates every beat with an endless supply of smooth verses. Uncle Al is just as consistent – from the hypnotic piano loops of "God Is Perfect" to the triumphant guitar sample on "1985", Alfredo is crammed full of Alc's finest beats this decade. Joined by guests such as Benny the Butcher and Rick Ross, every MC brings a ferocious performance, but no rapper can float over an Alchemist beat like Freddie Gibbs.
23. 21 Savage x Metro Boomin — Savage Mode II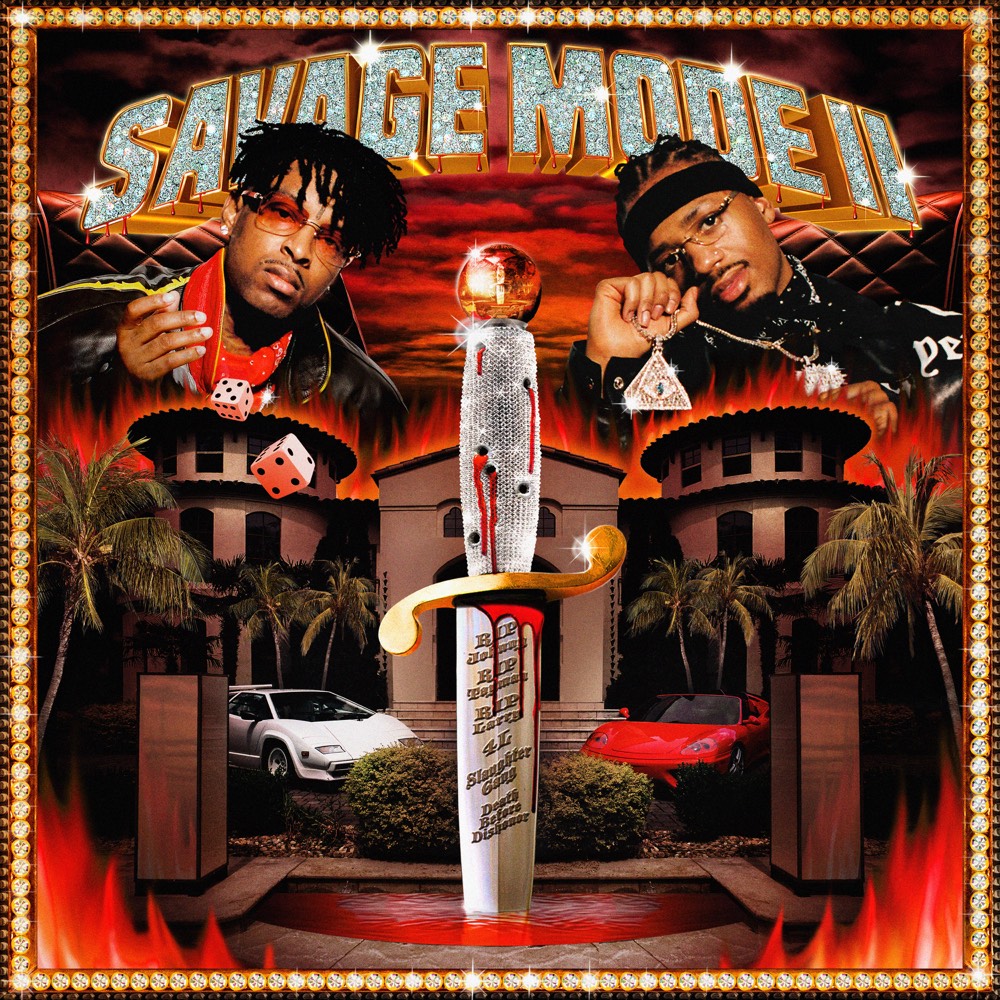 Whenever Metro and 21 cross paths, they make magic. Showing off his growth as a lyricist, every verse on Savage Mode II is a standout – 21 flexes his talent to play on words and deliver witty punchlines, but never loses the raw street energy that brought him to fame. When it comes to production, the album is a certified trap classic. Metro brings his A-game with a slick blend of orchestral samples and hard-hitting trap beats, building a cinematic sound perfect for the MC to dominate. Nobody could have expected the duo to bring Morgan Freeman into the studio to narrate the project, but his cold-hearted interludes make Savage Mode II all the more iconic.
22. MF DOOM x Danger Mouse — The Mouse and the Mask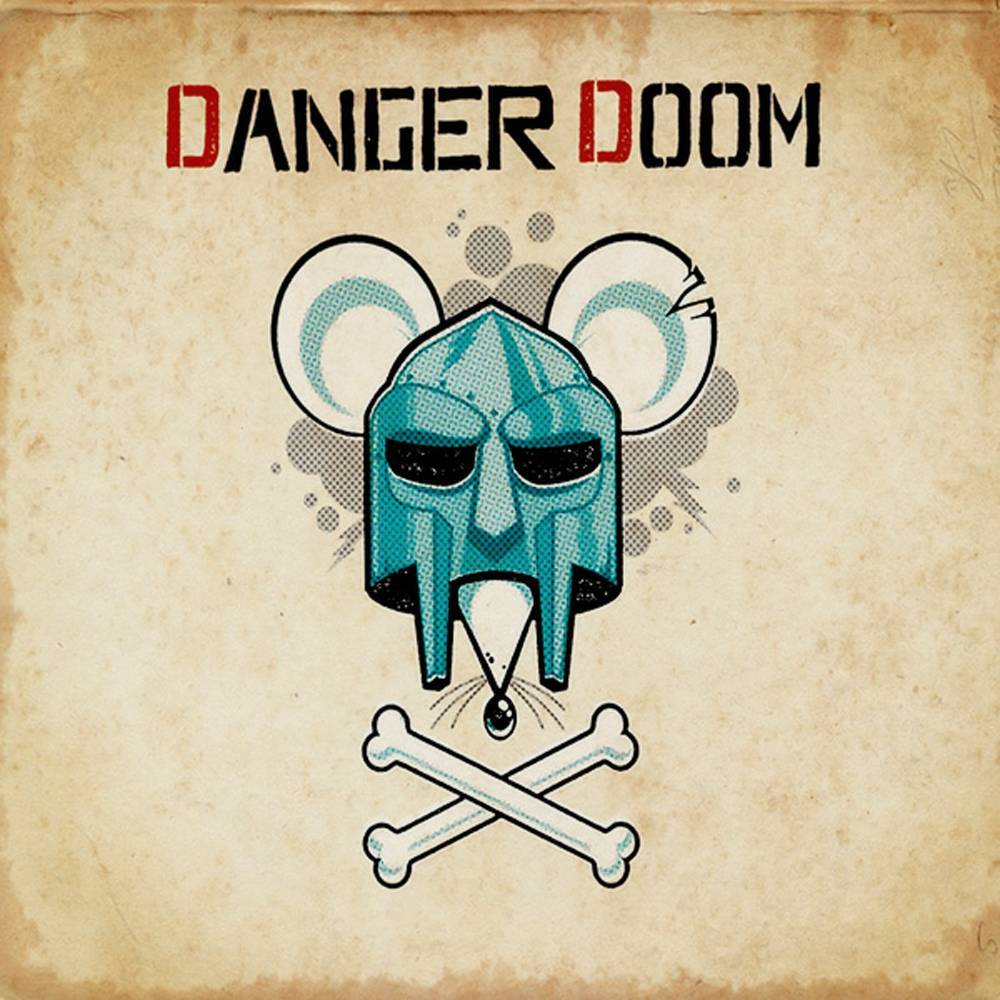 A year after MM…FOOD and Madvillainy, DOOM wasn't done dropping underground classics, teaming up with oddball producer Danger Mouse for yet another lyrical spectacle. Never delivering a poor verse, the supervillain brought his all to every track, spitting witty bars with unbeatable rhyming technique and godlike wordplay skills. Rapping over a set of orchestral beats from Danger Mouse, the cartoonish sound was unlike anything DOOM had tackled before, but he conquered every instrumental with ease. Injecting humour into his bars to match Danger's whimsical style, the supervillain delivered yet another gem of the 2000s.
21. Curren$y x The Alchemist — Covert Coup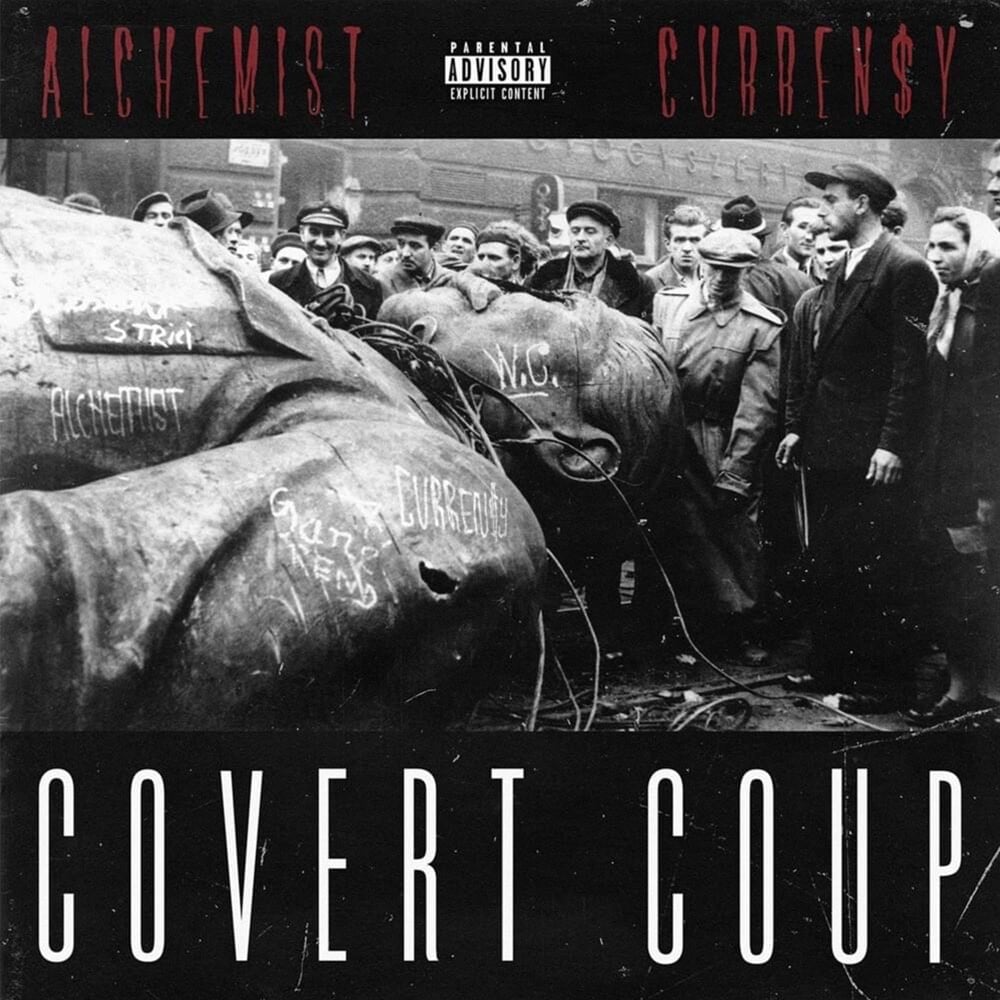 One of the most prolific rappers working with one of hip hop's busiest producers, Covert Coup was a crossover destined to happen. Spitta has never been the world's greatest lyricist, but when it comes to flow, he's unstoppable. Levitating over every beat from Uncle Al, his verses are as smooth as the slick production he rhymes over. Joined by lyrical titans from Freddie Gibbs to Prodigy, each guest brings a ferocious verse, but it's Curren$y's buttery smooth performance that makes Covert Coup one of a kind. Going for a more laidback sound, Alc's skills are unleashed to the fullest, flipping dozens of lush soul samples to perfectly match Spitta's nonchalant presence.
20. Roc Marciano x The Alchemist — The Elephant Man's Bones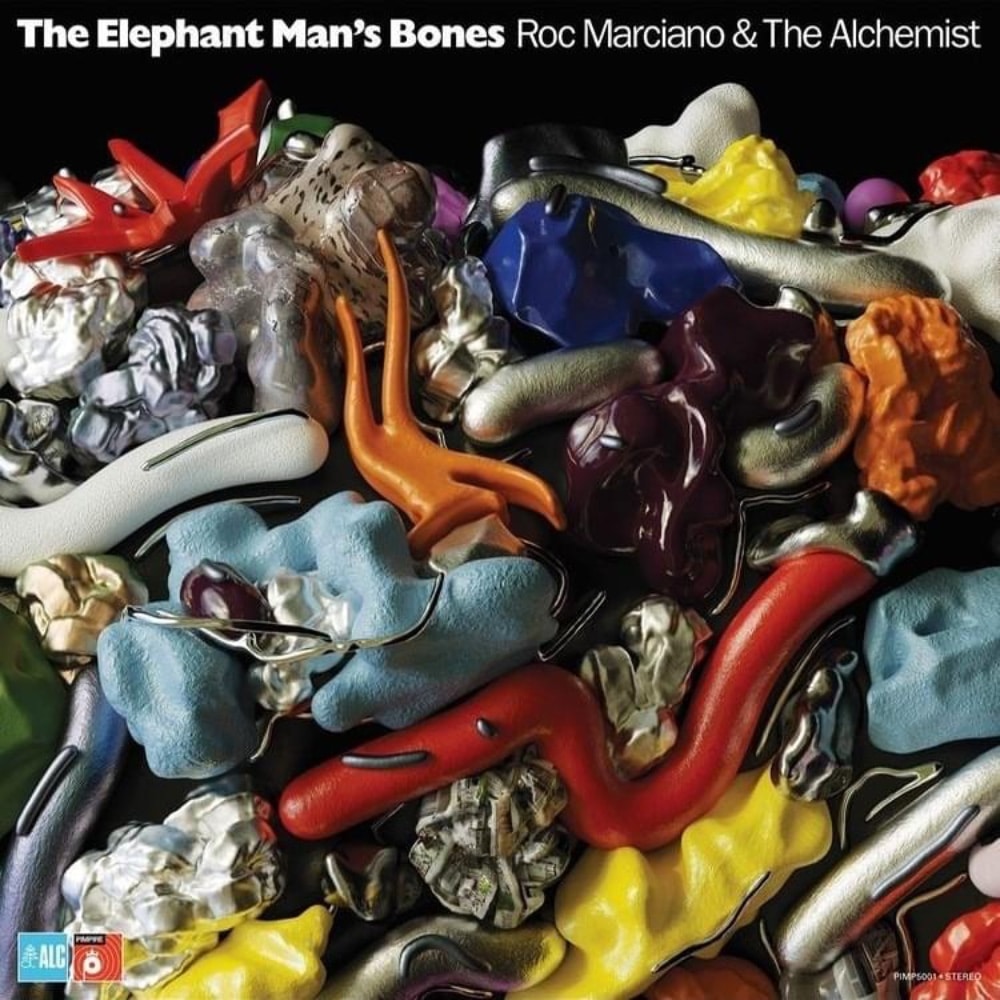 When Roc and Alc joined forces for The Elephant Man's Bones, it was an event for the underground scene. Exceeding every expectation, the duo cooked up one of the grimiest projects in rap this decade, filled with classic one-liners from Marci and iconic piano loops from Alchemist. Clocking in at just 38 minutes, Marci didn't need long to show off his godlike lyrical skills. With rhyme schemes dense enough to rival MF DOOM and more punchlines than Lil Wayne, the underground legend spits quotables like it's as easy as breathing. Fitting right at home on the grimy beats supplied by The Alchemist, The Elephant Man's Bones is every underground fan's dream.
19. Boldy James x Sterling Toles — Manger on McNichols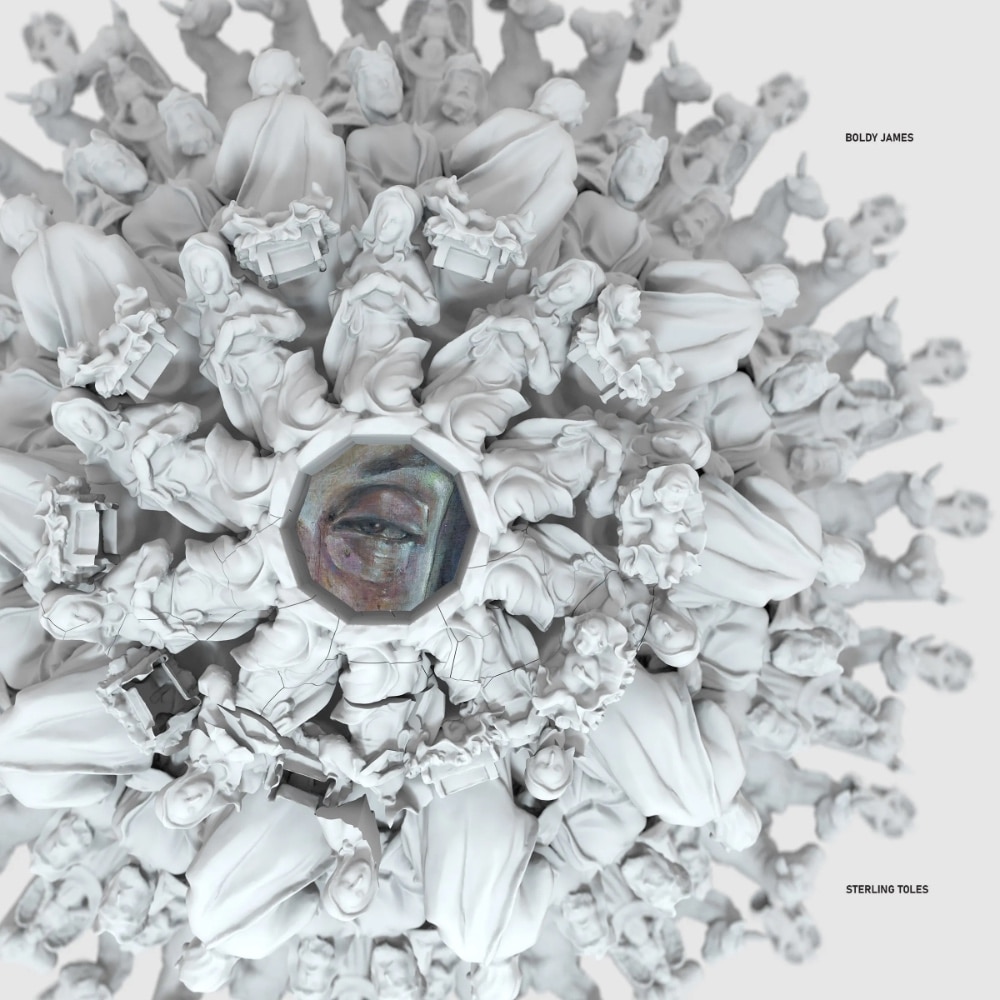 A decade in the making, Manger on McNichols was well worth the wait. From the choir vocals to the horn sections, the theatrical production sounds like the backdrop to an opera, and Boldy masters every beat with his showstopping bars. Dedicating a few verses to the street hustle and focussing on his family life on other tracks, Manger is the most personal Boldy record to date, confessing all his deepest thoughts with a swaggering delivery and a knack for complex rhymes. You won't find any gritty, Griselda-style cuts here, but that's not the point – proving his worth as a storyteller, Manger on McNichols is evidence that Boldy James is one of the best Detroit rappers in history.
18. Prodigy x The Alchemist — Albert Einstein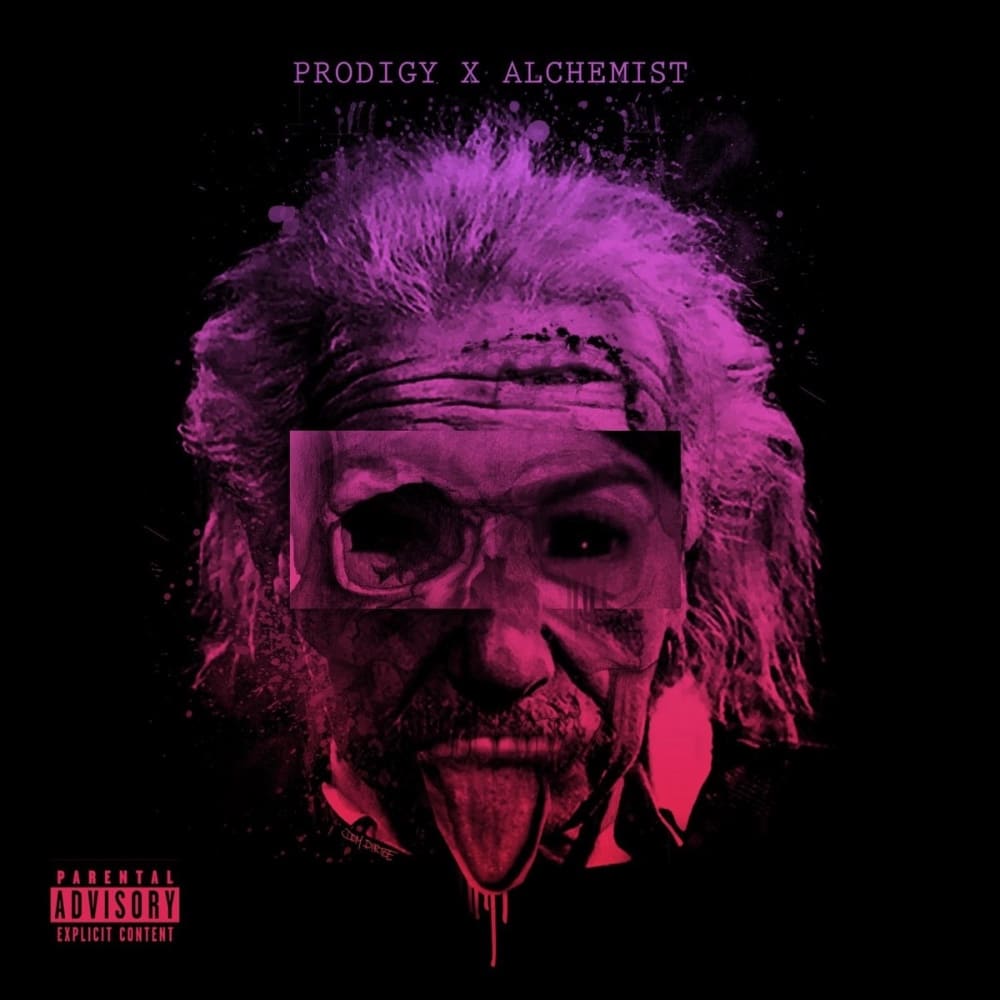 Almost twenty years after The Infamous, Prodigy was still dropping album of the year contenders. Bringing an icy bravado to every track, each song was proof that P's skills would never fade, turning the whole project into a lyrical slaughter of cutthroat threats and unapologetic brags. The MC's delivery was cold, but Alc's production was colder – with sinister piano loops and crashing drums, Albert Einstein plays out like the soundtrack to the dark streets of New York. Passing the mic to legends like Roc Marciano and Raekwon, Prodigy outrapped every one of them, crowning himself king of the streets and god of the rap game.
17. Conway the Machine x The Alchemist — Lulu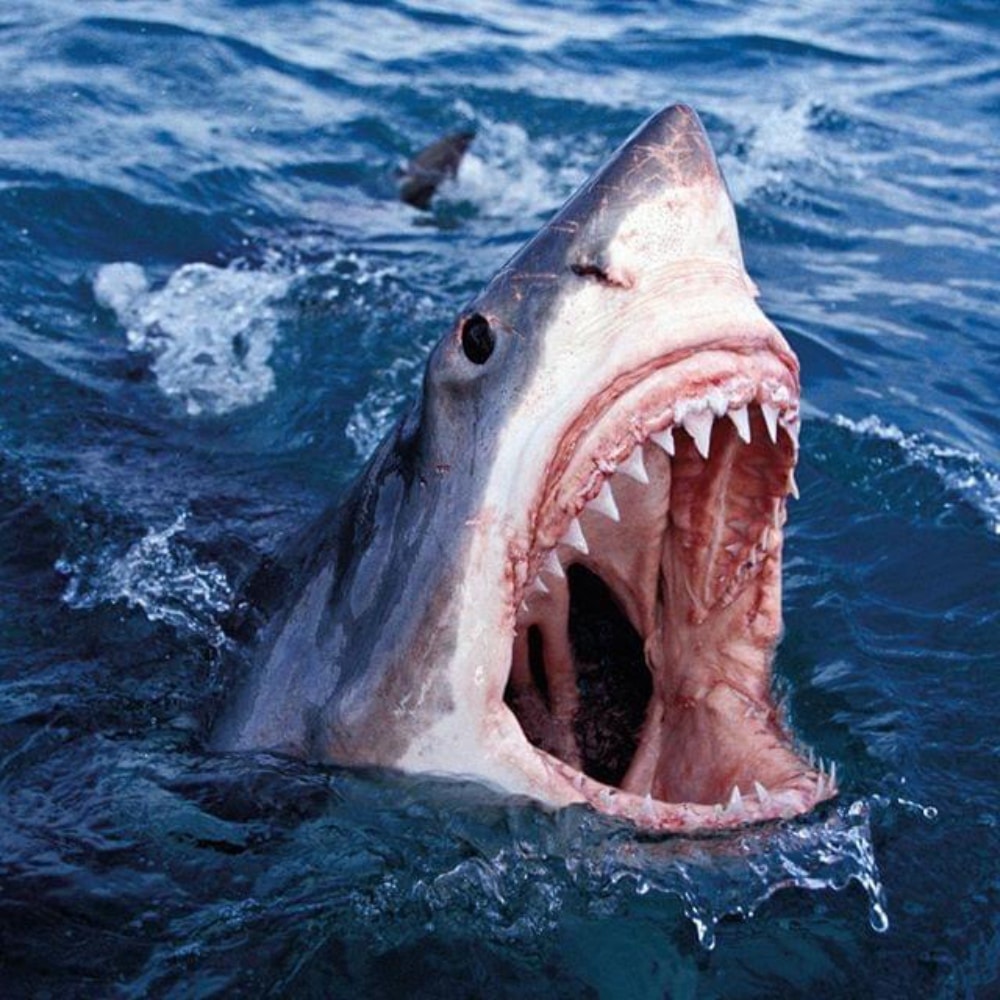 Daringer and Conductor are great, but no producer works better with Conway than Uncle Al. The Machine rarely gets personal on Lulu, instead using the project to flex his lyrical muscles. Injecting witty wordplay and clever punchlines into every verse, the project is Conway in full form, levitating over every gritty beat. In terms of production, Lulu is nothing new for Alc, with the beatmaker perfecting his formula of grimy samples and dusty drum patterns. "The Contract" sounds like the backdrop to a mafia movie, whereas "Gold BBS'S" is a cut grimy enough to rival the darkest moments of Reject 2. In just seven tracks, the Machine and the Alchemist prove they're on top of the underground.
16. Action Bronson x Party Supplies — Blue Chips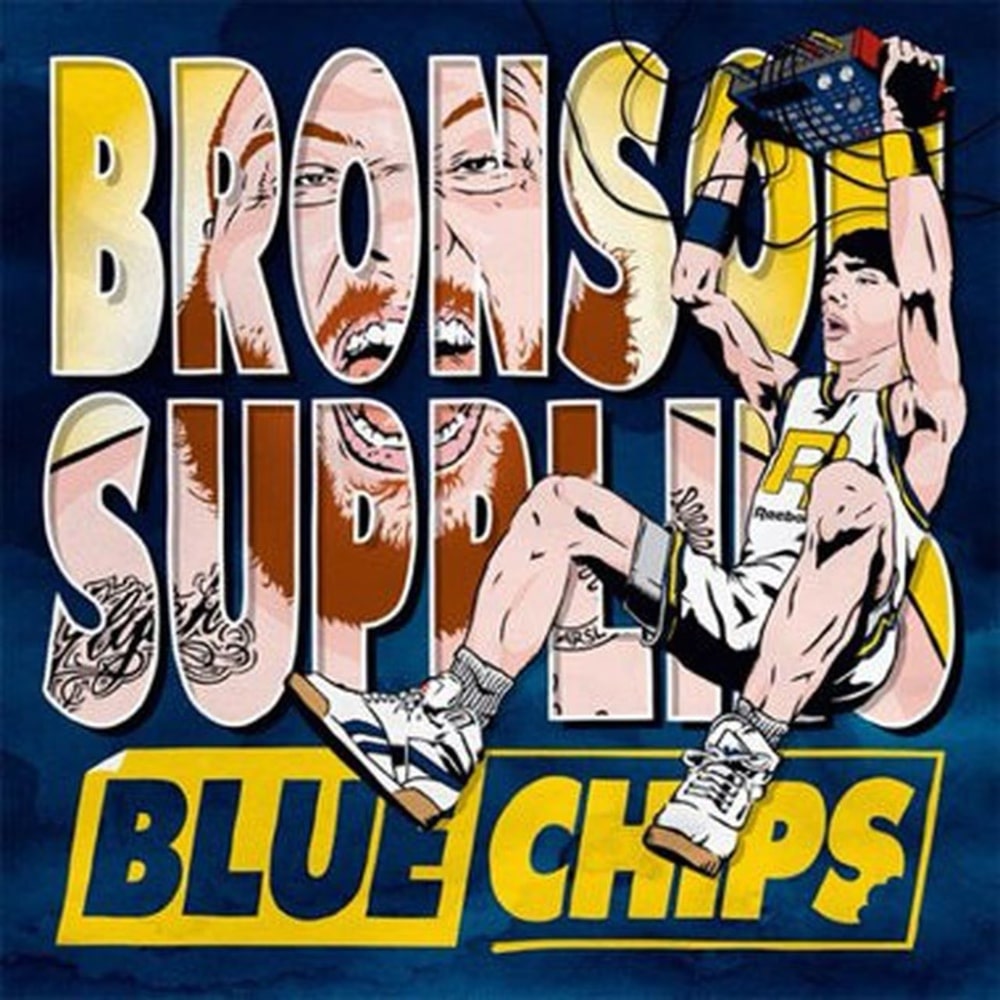 Among the greatest mixtape rappers of all time, Blue Chips stands out as Bronson's finest project. A master wordsmith and a comedian with the pen, Action never disappoints with a verse, spitting bombastic rhymes as technically complex as they are comedic. With an endless supply of one-liners, Blue Chips plays out like a compilation of quotables, and the production is just as impressive. From rock rap bangers to jazz rap highlights, Party Supplies samples a dozen different genres for Bronson to rhyme over. The project is a melting pot of colourful ideas, with no two songs remotely similar. As unpredictable and creative as ever, Blue Chips is Bronson in prime form.
15. Boldy James x The Alchemist — The Price of Tea in China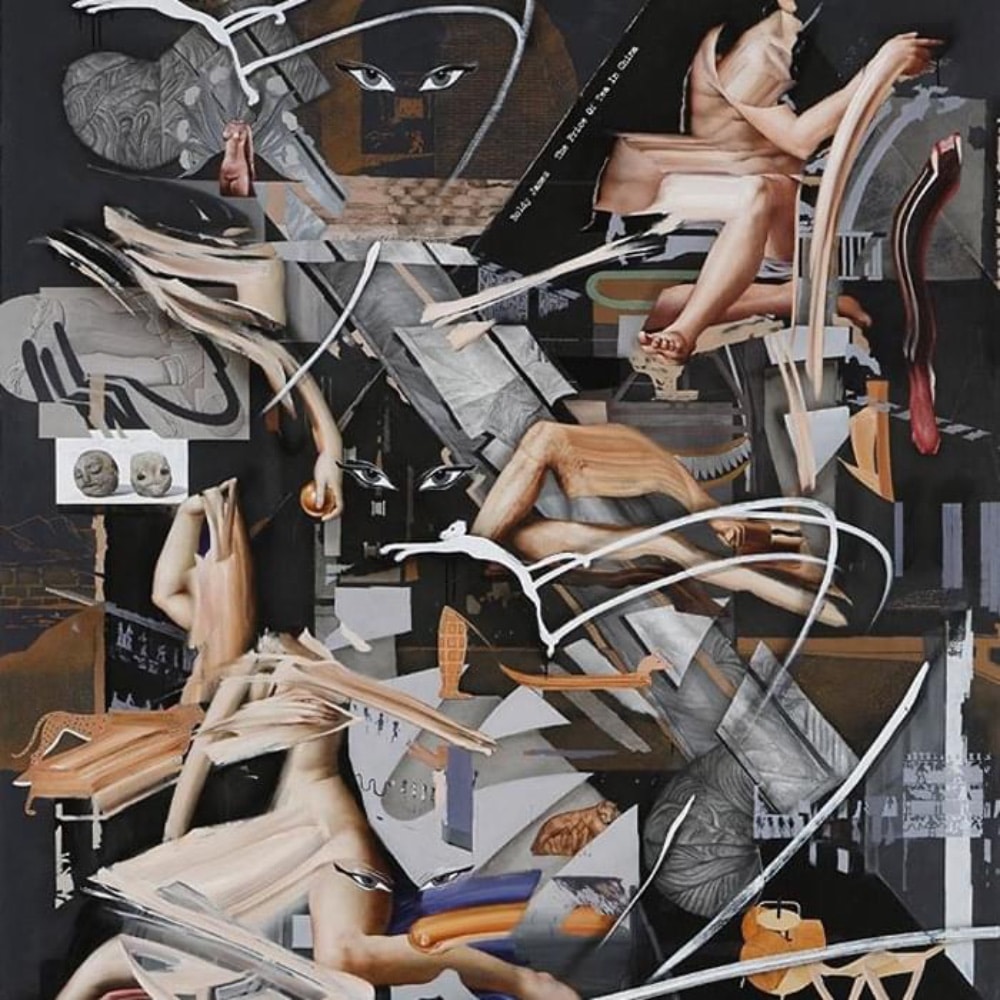 Dropping a dozen projects in the past three years, Boldy kicked off his legendary run with The Price of Tea in China. Spitting cold bars about dealing in the streets, his gritty tales are made twice as impactful thanks to the menacing beats supplied by Alc. From the eerie vocal sample on "Carruth" to the icy production on "Scrape the Bowl", no producer matches Boldy's style like Al, always finding the perfect sample to complement his cold-hearted verses. With features from Benny, Freddie, and Evidence, no MC disappoints, but it's that icy chemistry between Boldy and Alchemist that makes The Price of Tea in China a modern essential.
14. Common x No I.D. — The Dreamer/The Believer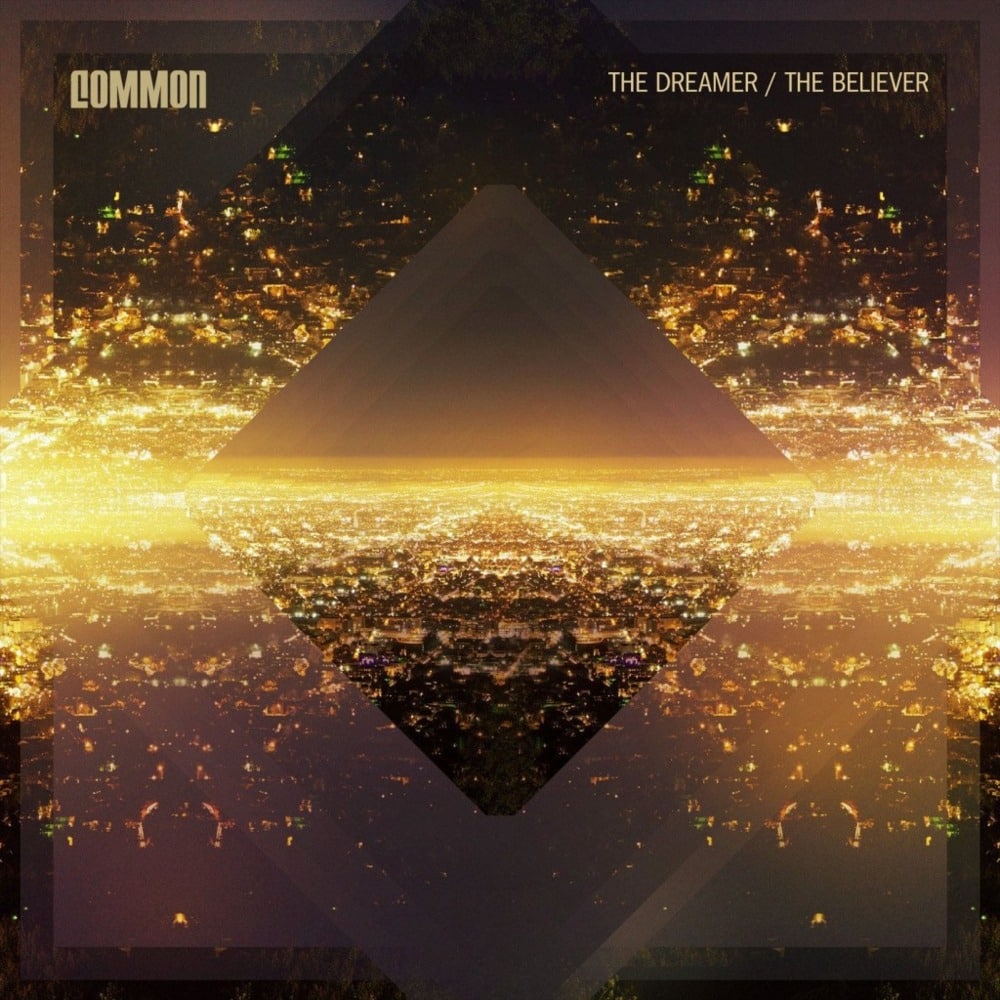 The Dreamer/The Believer has everything you would expect from a great Common record. With slick flows, clever rhymes, and an endless supply of passion, his conscious anthems always impress, and with No I.D. on the boards, they're better than ever. Full of smooth soul samples and boom bap drums, the production sounds like something straight from the mid-'90s, rivalling some of the slickest beats on Resurrection and Can I Borrow a Dollar?. Common's best days were behind him by 2012, but whenever he links up with No I.D., it's like he's back in his prime.
13. Stove God Cooks x Roc Marciano – Reasonable Drought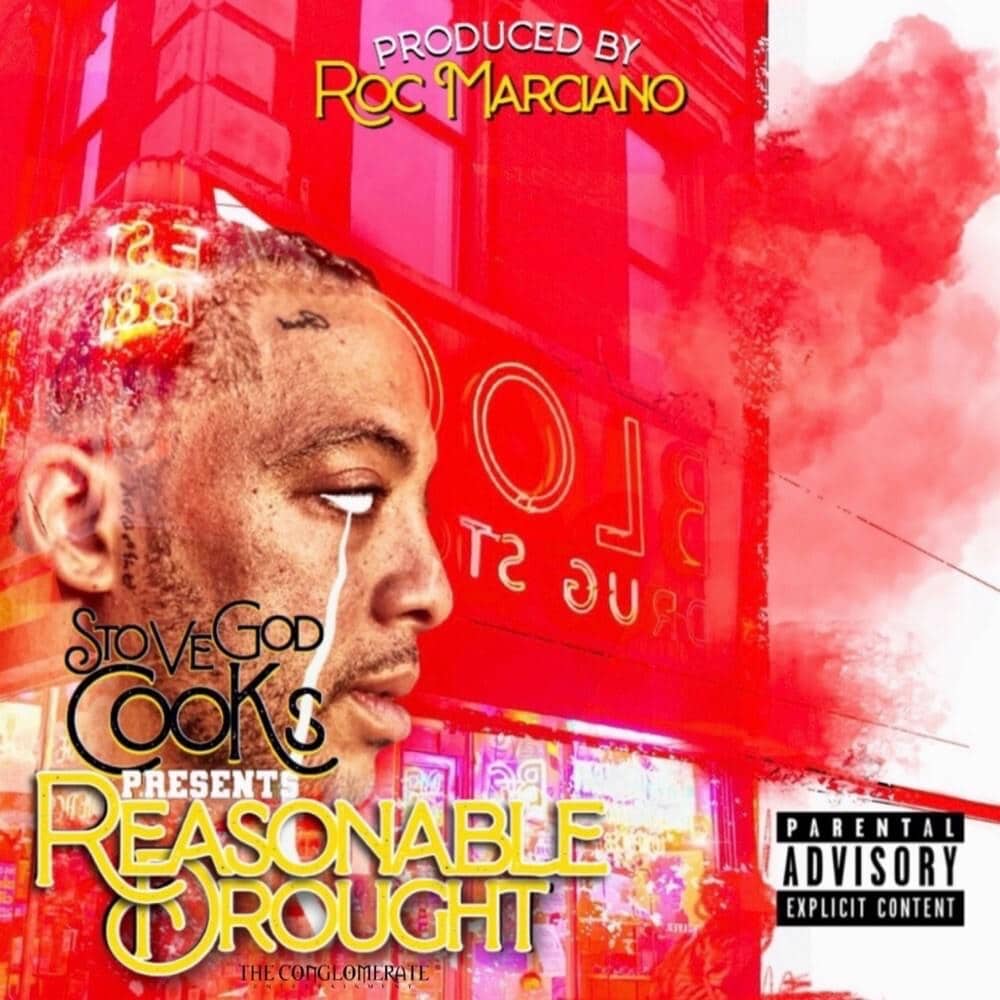 Roc Marci's rapping isn't for everyone, but you would have to be a dedicated hater not to enjoy his production. Showing off his grimy style of jazz rap on "John $tarks" and supplying a sinister drumless beat on "Crosses", Marciano uses Reasonable Drought as an excuse to flex his versatility, but it's Stove God who leaves the biggest impact. Whether he's singing an animated hook or shouting into the mic about his crazy stories of cooking crack, no MC makes coke rap more hilarious and unpredictable. With wild vocal inflections and a limitless range of deliveries, Reasonable Drought is a spectacle in technical prowess.
12. Boldy James x The Alchemist — Bo Jackson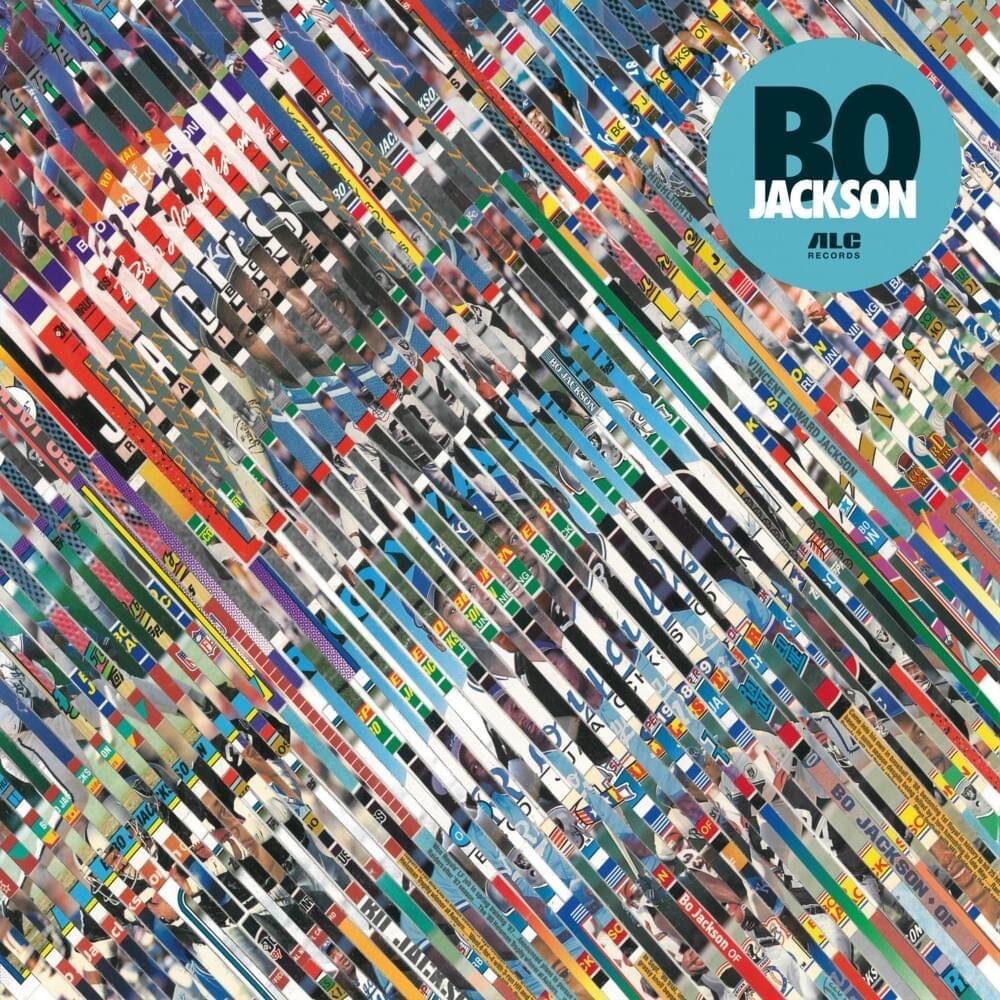 No matter how many times Boldy and Alc collaborate, they will always produce gold. Bo Jackson takes everything that made The Price of Tea in China special, and dials it up to the max. With harder-hitting beats, stronger features, and some of the Detroit MC's coldest verses to date, the album is a highlight reel of gangsta rap perfection. Fighting Earl and Roc for the best verse on "Photographic Memories" or levitating over the guitar loops of "3rd Person", there isn't a dull moment on the whole record. Proving they're one of the best rapper-producer duos in the game, it wouldn't be surprising if the pair topped Bo Jackson in years to come.
11. Freddie Gibbs x Madlib — Piñata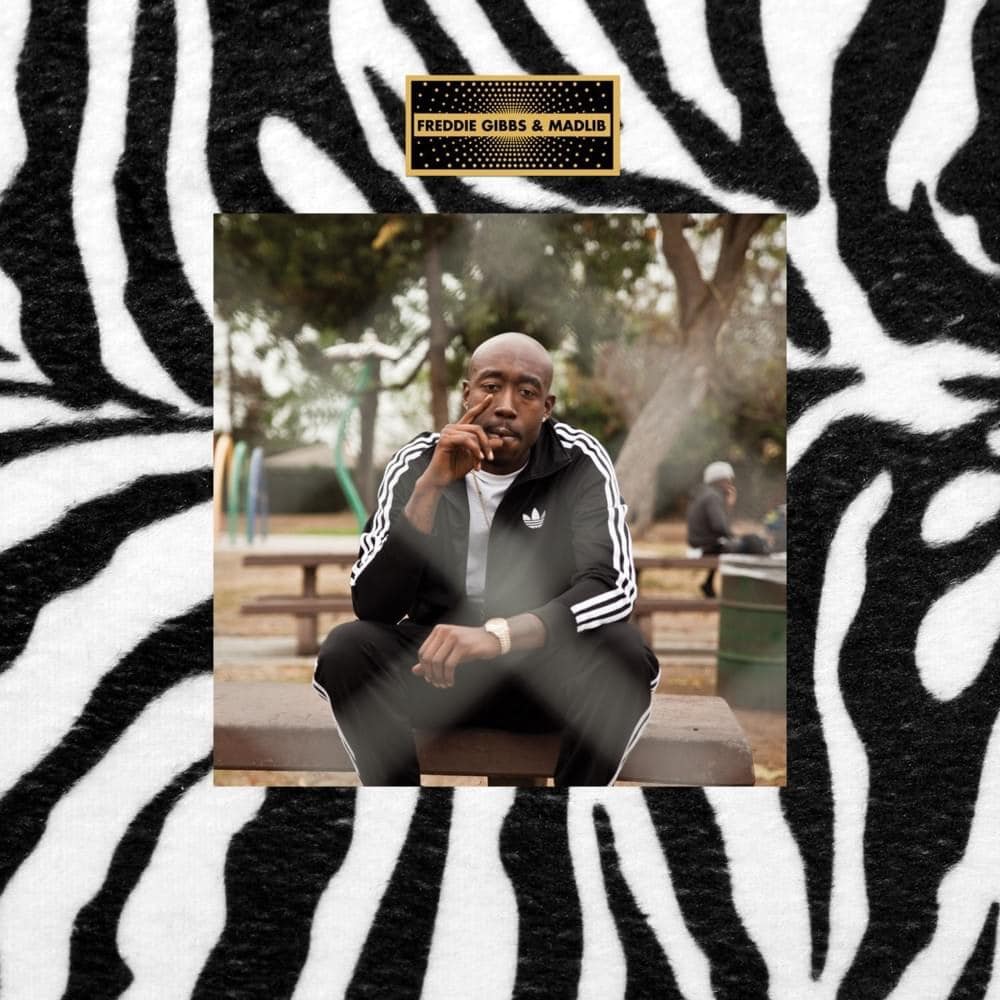 Piñata is one of those albums where words just can't do it justice; you have to hear it to understand its excellence. From a production standpoint, the LP sounds like hip hop from another planet. Cutting up vocals and flipping obscure samples, Madlib's abstract beats sound like they took decades to craft, but it only takes a few minutes for Freddie to destroy each one. With hilarious one-liners and witty street talk, Freddie Kane strikes that perfect balance between comedic bars and technical precision, reminiscing on his criminal past with the smooth flows and tight rhyme schemes to impress every time.
10. billy woods x Kenny Segal — Hiding Places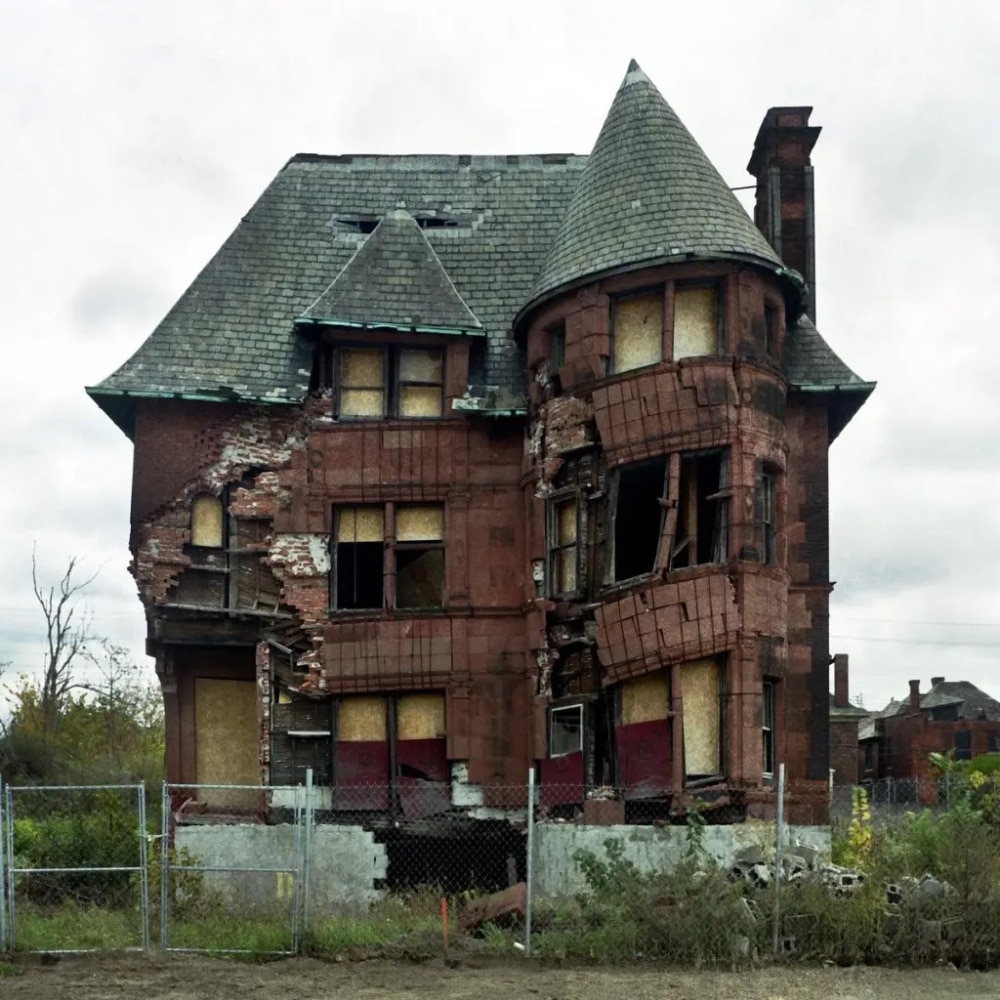 Current king of the underground scene, billy woods rarely gets his flowers in the rap game. A vivid storyteller, a master wordsmith, and a monster on the mic, no project captures his talents better than Hiding Places. Spitting cryptic bars with a drunken flow, woods thrives in the abstract-rock-rap fusion Kenny Segal provides. There aren't any head-bopping bangers on the album, but that's not the point of billy's style – with off-kilter beats and complex bars, every track is a lyrical feast as well as a production masterpiece. As bizarre and explosive as hip hop can get, billy and Kenny were born to work together.
9. Killer Mike x El-P — R.A.P. Music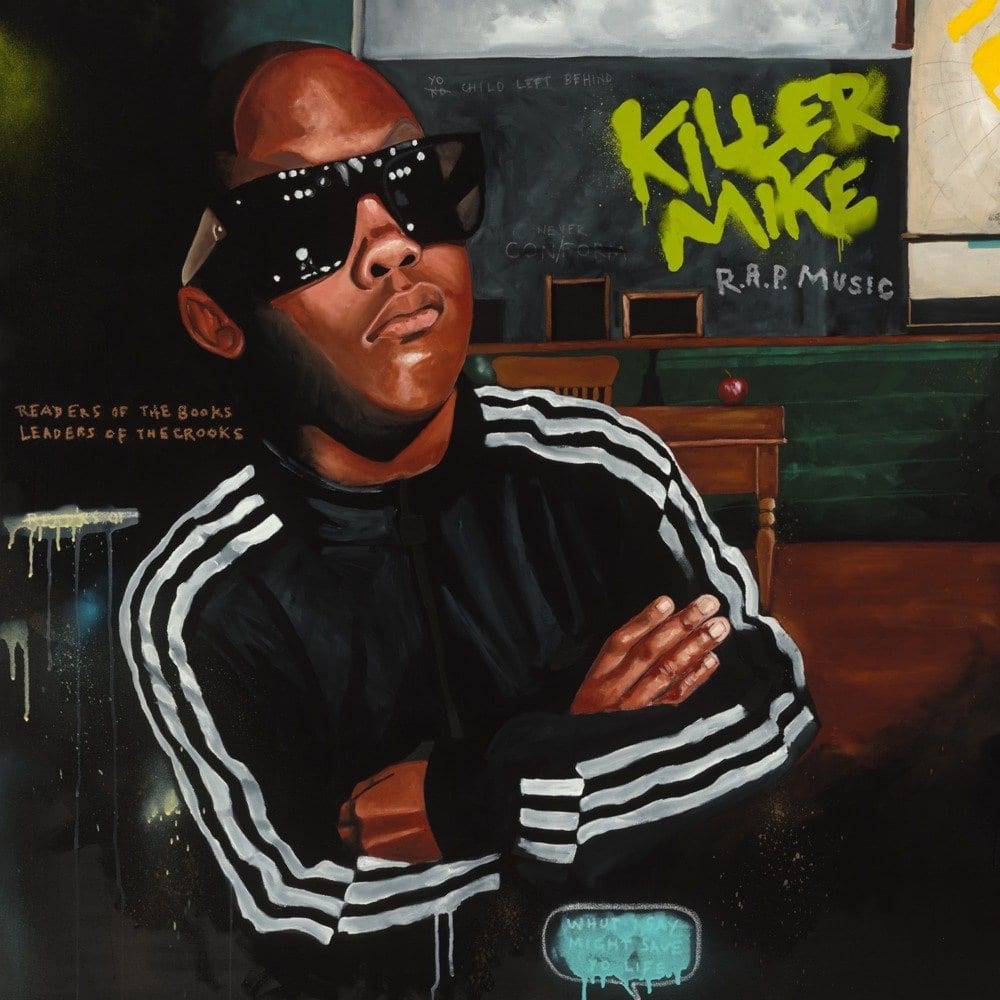 On his own, Killer Mike can be hit or miss, but pair him with El-P and you're guaranteed a hard-hitting album. From political anthems to trap bangers, R.A.P. Music has it all, with the bombastic rapping of a Southern classic and the futuristic beats of an El-P essential. Shouting his bars and chanting his hooks, Mike is the perfect fit for El's hyperactive production, matching the energy of every wild beat with his razor-sharp pen game. The Atlanta MC had his fair share of solid verses through the 2000s, but it wasn't until R.A.P. Music that rap fans realised he's one of the best spitters in the South.
8. GZA x DJ Muggs — Grandmasters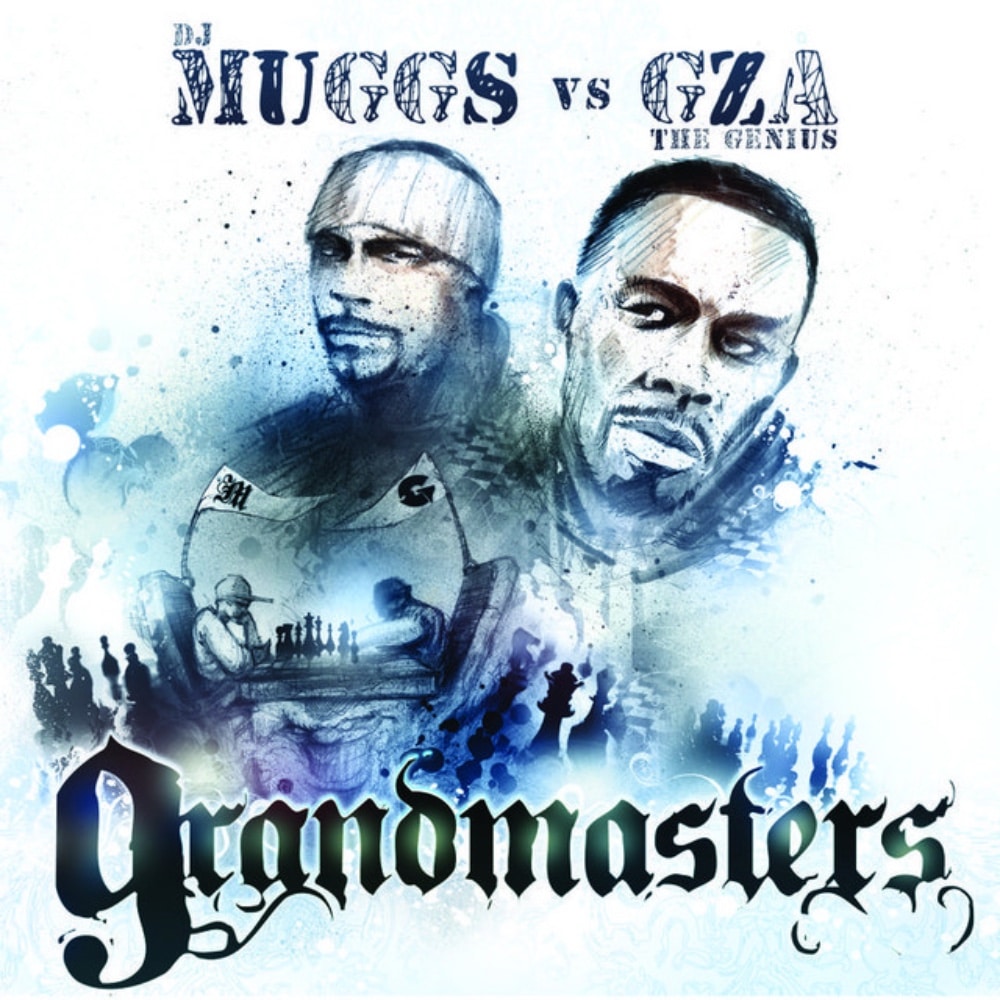 With a pen game as legendary as GZA, he could rap a whole record in acapella and it would still be a masterpiece. Full of mind-boggling wordplay and vivid street tales, the Genius is an MC whose skills have always been as sharp as swords, and on Grandmasters, he's as formidable as ever. Cutting up a batch of sinister beats from DJ Muggs, he fits right at home on the ominous piano loops and head-bopping drums the beatmaker cooks up. Going bar for bar with Wu-Tang greats like Raekwon and Masta Killa, solo Wu records don't get much better than Grandmasters.
7. JAY-Z x No I.D. — 4:44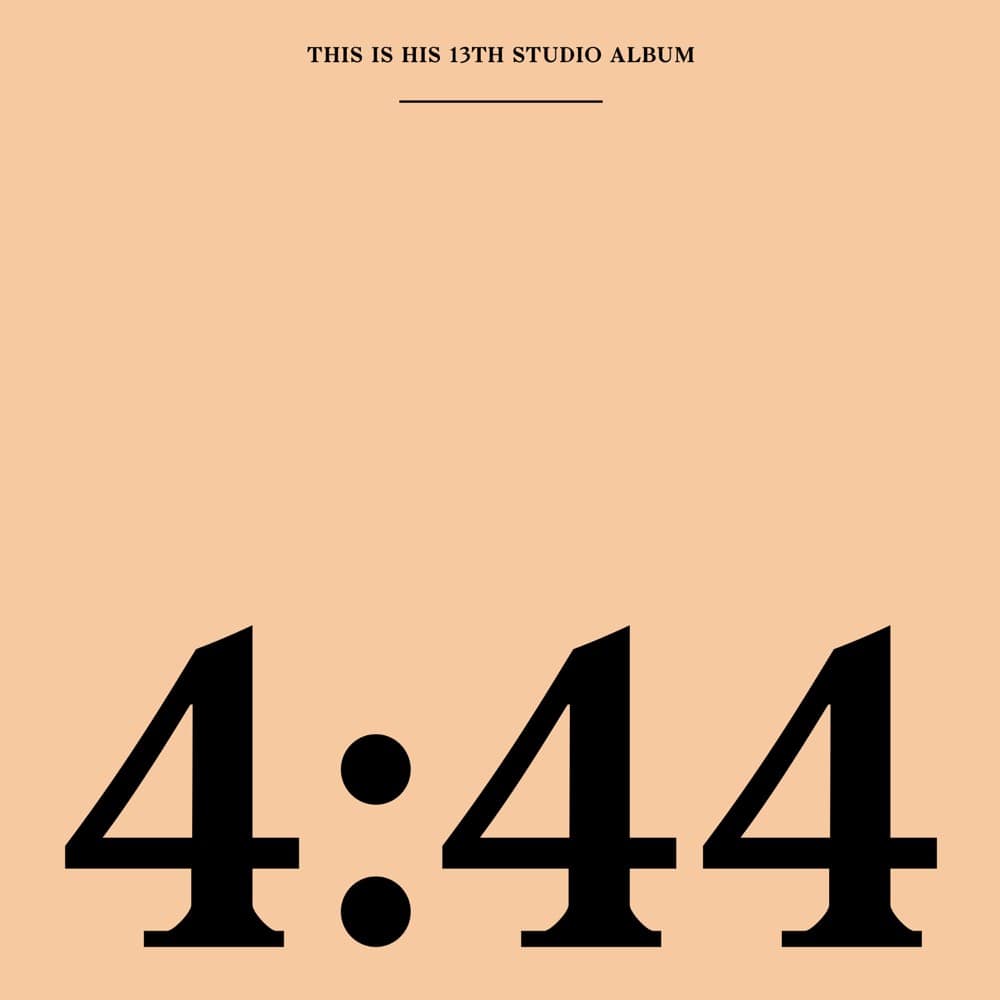 Dropping one of his best albums over twenty years into the game, 4:44 is a testament to Hov's longevity. Listing his deepest regrets on "4:44" and looking back on his life in the streets on "Marcy Me", Jay-Z drops some of his most personal material, maintaining his godlike lyrical prowess while getting brutally honest on the mic. Running for a quick 36 minutes, the duo left no room for error with 4:44, forging another Jay-Z masterpiece with lyrical gems from front to back. With No I.D. on the boards, the producer provides a soulful backdrop for one of the slickest, most consistent projects Hova has ever made.
6. Pusha T x Kanye West — Daytona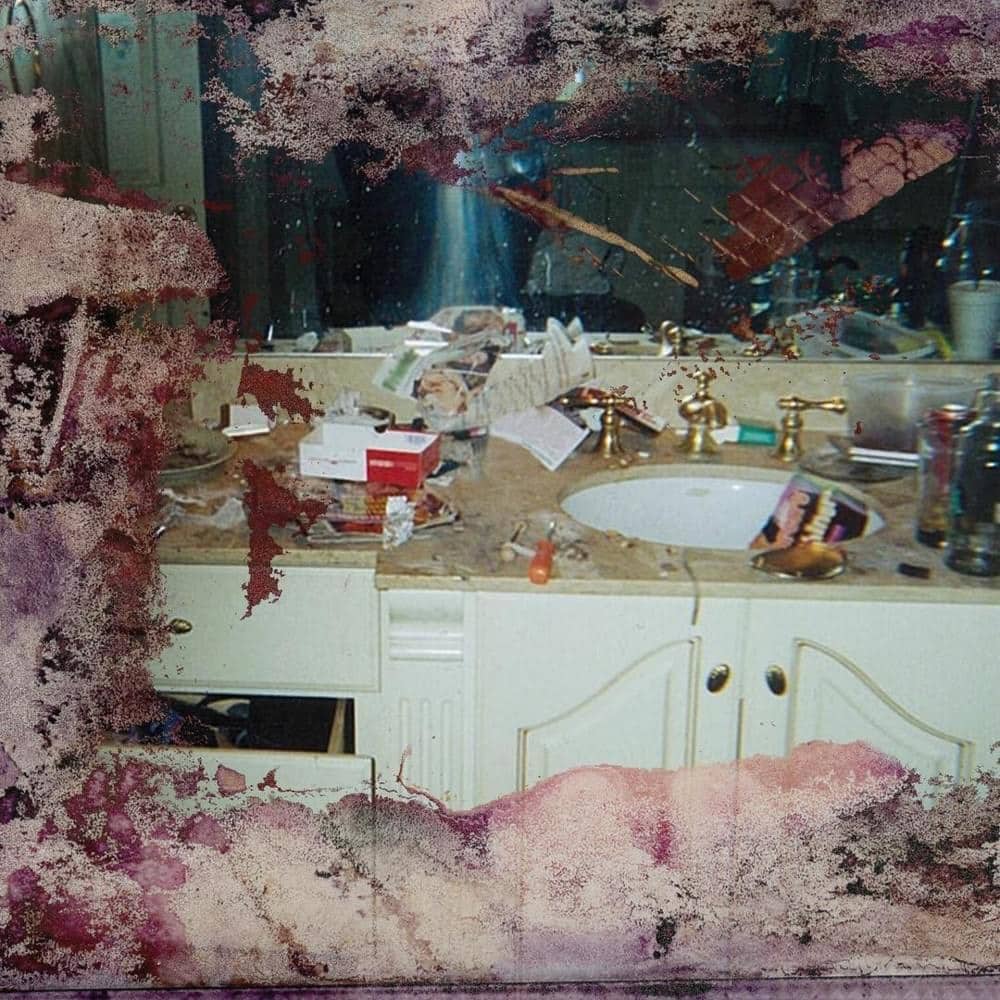 NASIR was a disappointment and KIDS SEE GHOSTS could have hit harder, but when Kanye produced Daytona, he left no room for error. Front to back, the album is a production masterclass, and Pusha T's rhymes elevate it to a coke rap masterpiece. From the iconic Drake diss "Infrared" to the explosive intro "If You Know You Know", every cut is a song of the year contender. Clocking in at just 20 minutes, Push packs more substance into the short runtime than most MCs could achieve in a whole hour. Never running out of quotables, T's pen game on Daytona is enough to rank him up there with the all-time greats.
5. Nas x Hit-Boy— King's Disease III
On King's Disease III, Nas casually hops back into his prime, delivering a lyrical masterclass with verses smooth enough to rival the best moments off his '90s classics. Flexing his storytelling talent on "Beef" and spitting a barrage of quotables on "Thun", Hit-Boy brings out a passion in Nas we haven't witnessed since the Illmatic days. Rapping until he's breathless with no features to back him up, the Queensbridge MC uses King's Disease III as a statement to prove he will always be on top. On their previous collaborations, Hit-Boy supplied some solid beats, but they're nothing compared to this record – with punching drums and tight, glamourous samples, the beatmaker forges the perfect cinematic backdrop for another Nas classic.
4. Freddie Gibbs x Madlib — Bandana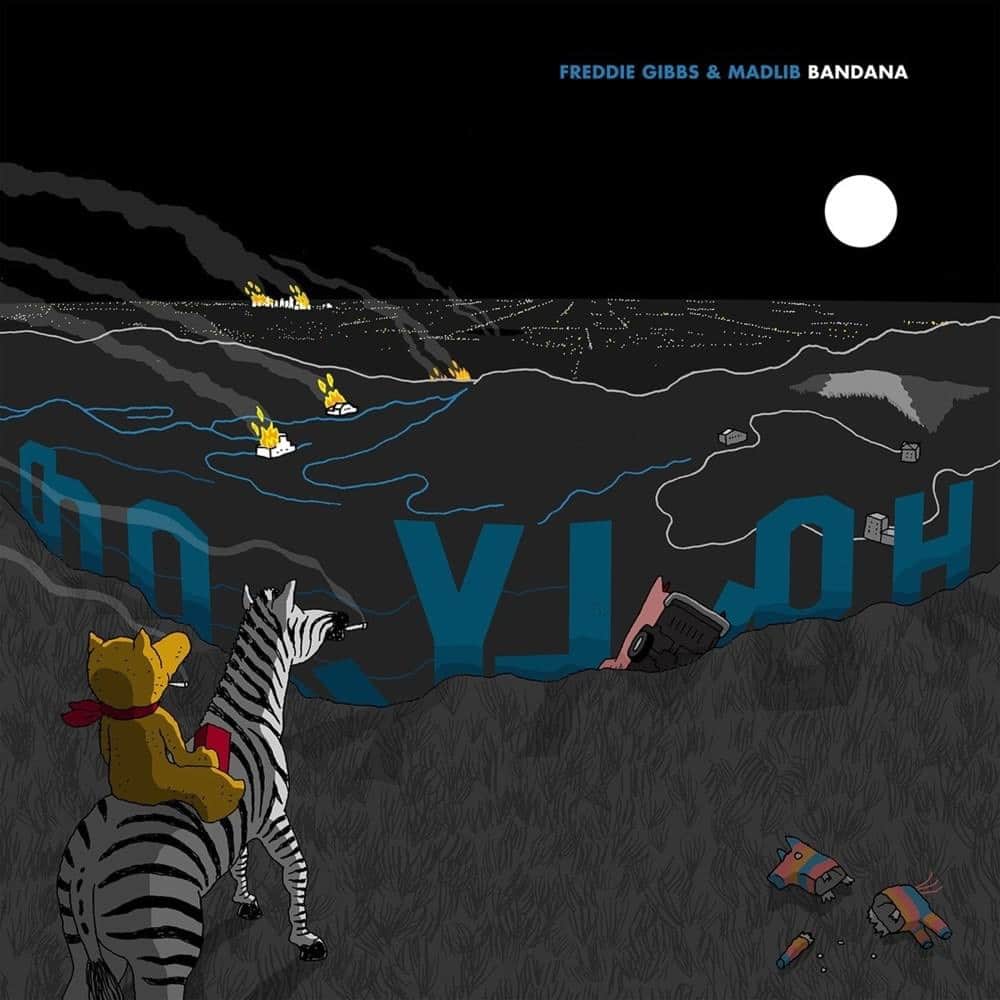 Bandana is another bullet point in Madlib's long list of masterpieces. Crafting every beat from his iPad, the legendary producer made a better record on his couch than most beatmakers could in the studio. Dipping his toes into trap with "Half Manne Half Cocaine" and getting soulful on "Cataracts", the Beat Konducta could produce with his eyes shut and it would still hit hard. Blowing Piñata out of the water, Freddie tears apart every instrumental, with the most dynamic flows and slickest hooks of his career. With legends like Pusha T and Yasiin Bey dropping generational features, in every possible way, Bandana is Freddie's magnum opus.
3. Del the Funky Homosapien x Dan the Automator — Deltron 3030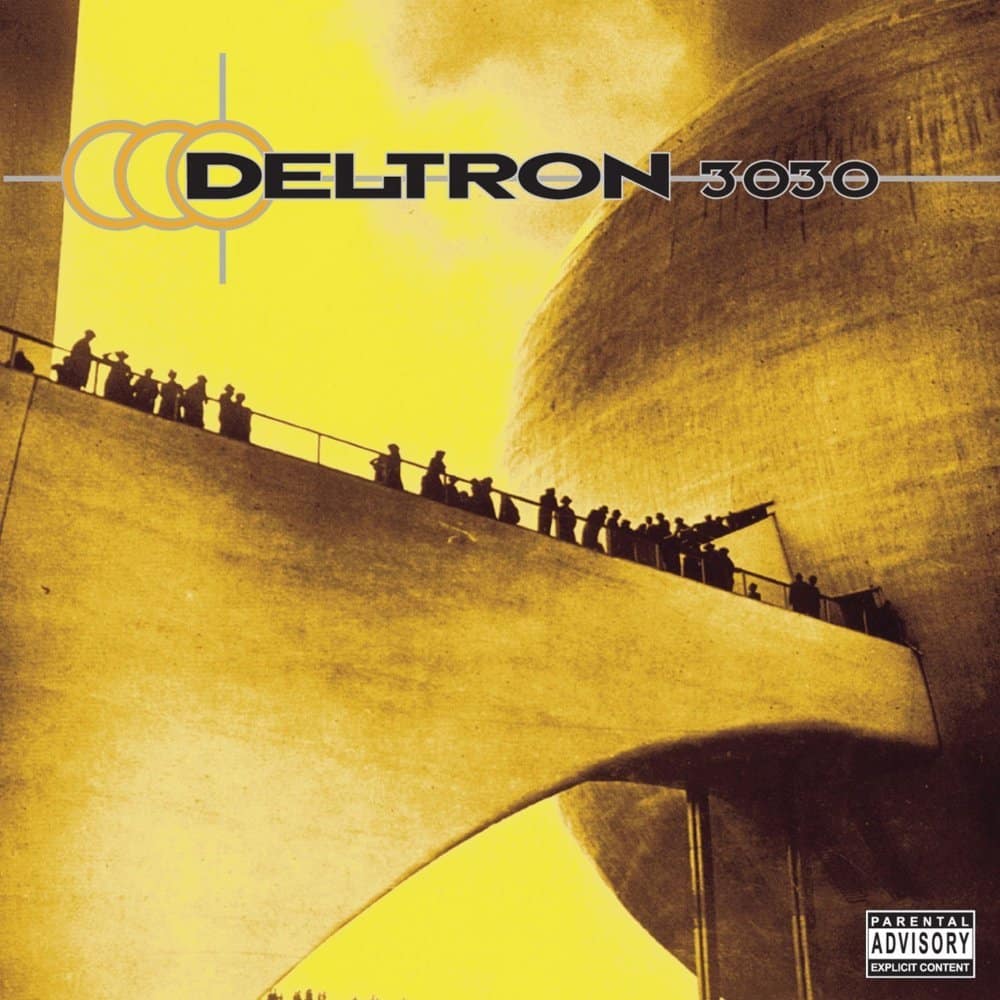 Deltron 3030 is one of those albums whose sound can never be replicated. A musical odyssey into outer space, the Automator's cinematic production sounds like the backdrop to a sci-fi film, perfect for Del to flex his otherworldly pen game. From his tongue-twisting rhyme schemes to his vivid storytelling, no record shows off the Funky Homosapien's skills like Deltron 3030. Floating over every futuristic beat, the West Coast MC crafts one of the most ambitious concept records in rap history, describing a dystopian future with densely-packed bars and tense narratives to pull the listener into his dark world. Far from a casual listen, Deltron 3030 is as immersive as sitting in the cinema.
2. Blu x Exile — Below the Heavens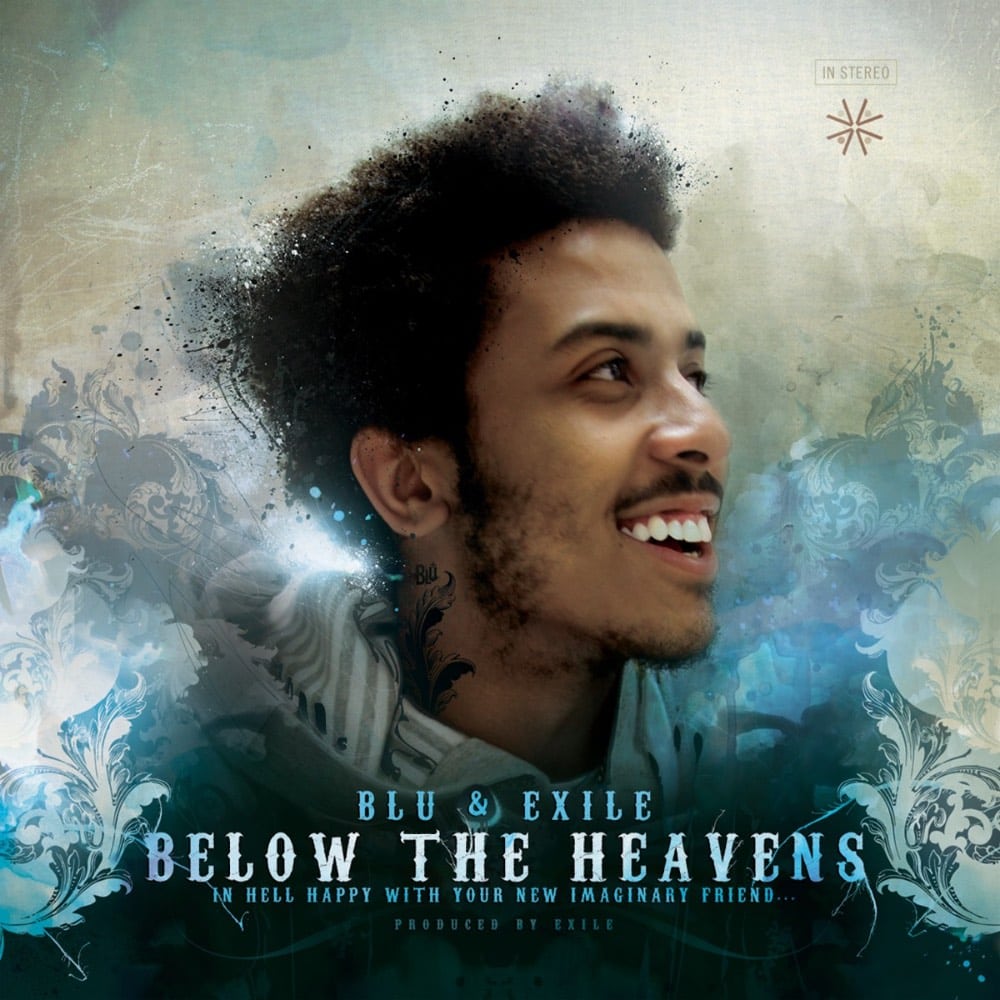 Miles is fantastic and Give Me My Flowers has its moments, but no Blu & Exile record captures the magic of Below the Heavens. Proving himself a master of introspective rap, Blu's relatable tales and conscious rhymes turned him from a rookie to a lyrical legend with his very first project. With Exile on production, his buttery smooth brand of jazz rap is the perfect fit for the Inglewood MC to glide over, chopping up soul samples and mixing them with a little jazz to craft a gorgeous backdrop like no other rap record. Full of hypnotic hooks and intricate verses, West Coast hip hop doesn't get much better than Below the Heavens.
1. MF DOOM x Madlib — Madvillainy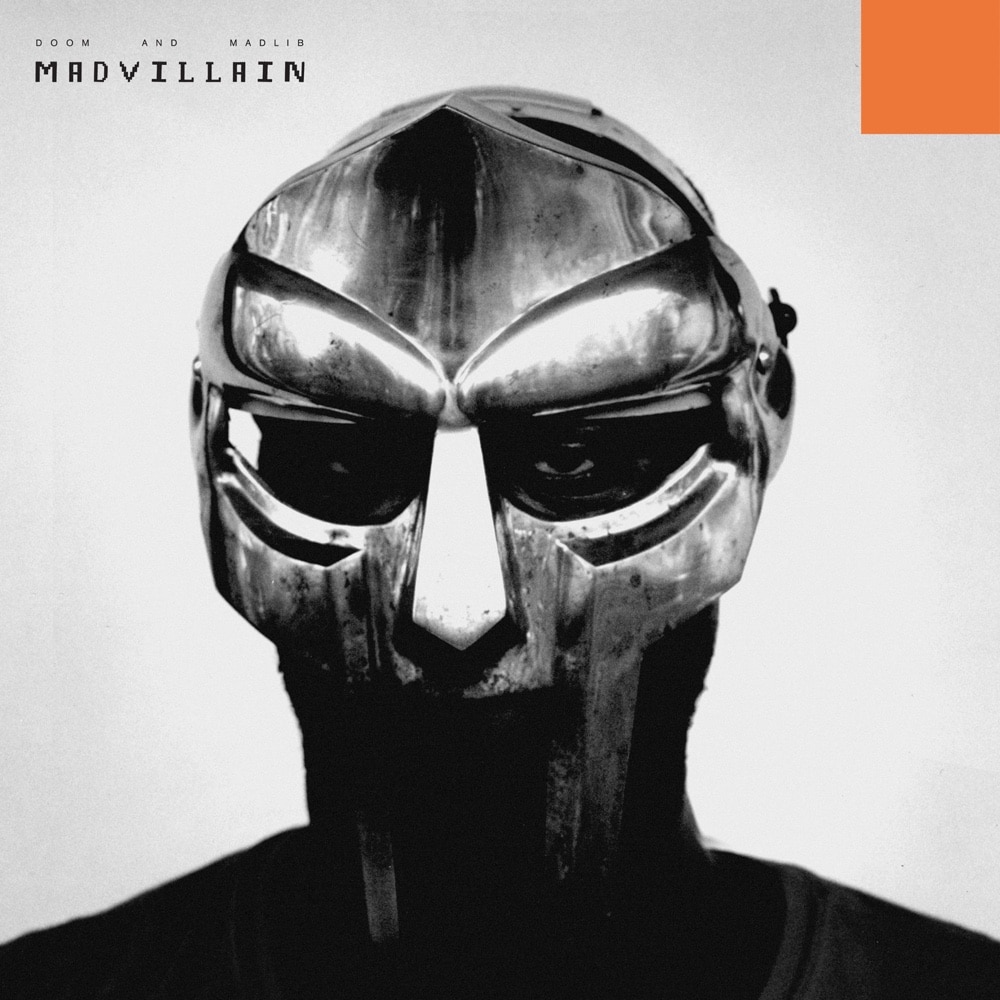 Can anything be said about Madvillainy that hasn't already been said? An abstract masterpiece and the holy grail of the hip hop underground, no collaboration in rap history has ever reached the heights of this 2004 essential. Adopting a husky tone to match the dark style of Madlib's production, DOOM delivered a dozen contenders for verse of the century, spitting rhymes more dense and wordplay more complex than any MC before him. Turning every track into a lyrical spectacle, you can play a song like "Accordion" a dozen times and still pick up on new details. Over on the production, Madlib's beats are equally mind-blowing. Cutting up hundreds of samples into dozens of eclectic beats, the grimy, unpredictable sound of Madvillainy was perfect for the supervillain to deliver his finest performance.