Tupac Shakur (aka "2Pac"), a legendary figure in the world of hip-hop, left behind an unparalleled legacy of music that continues to inspire and captivate rap audiences worldwide.
As one of the most influential hip hop artists of all time, his impact is felt not only in the music he created but also in the messages he conveyed and the inspiration he provided to countless artists who followed in his footsteps – from Nas and Big to Lil Wayne and Kendrick Lamar.
Throughout his short-lived but impactful career , he released a series of groundbreaking albums, each offering a unique glimpse into the mind and soul of the prolific rapper. From his unpolished yet riveting debut, 2Pacalypse Now , to the haunting and prophetic The Don Killuminati: The 7 Day Theory , Tupac's catalogue stands as a testament to his immense talent, passion, and work ethic.
From his 1991 debut 2Pacalypse Now to his last completed work, The Don Killuminati: The 7 Day Theory , we rank every Tupac Album from worst to best.
2Pacalypse Now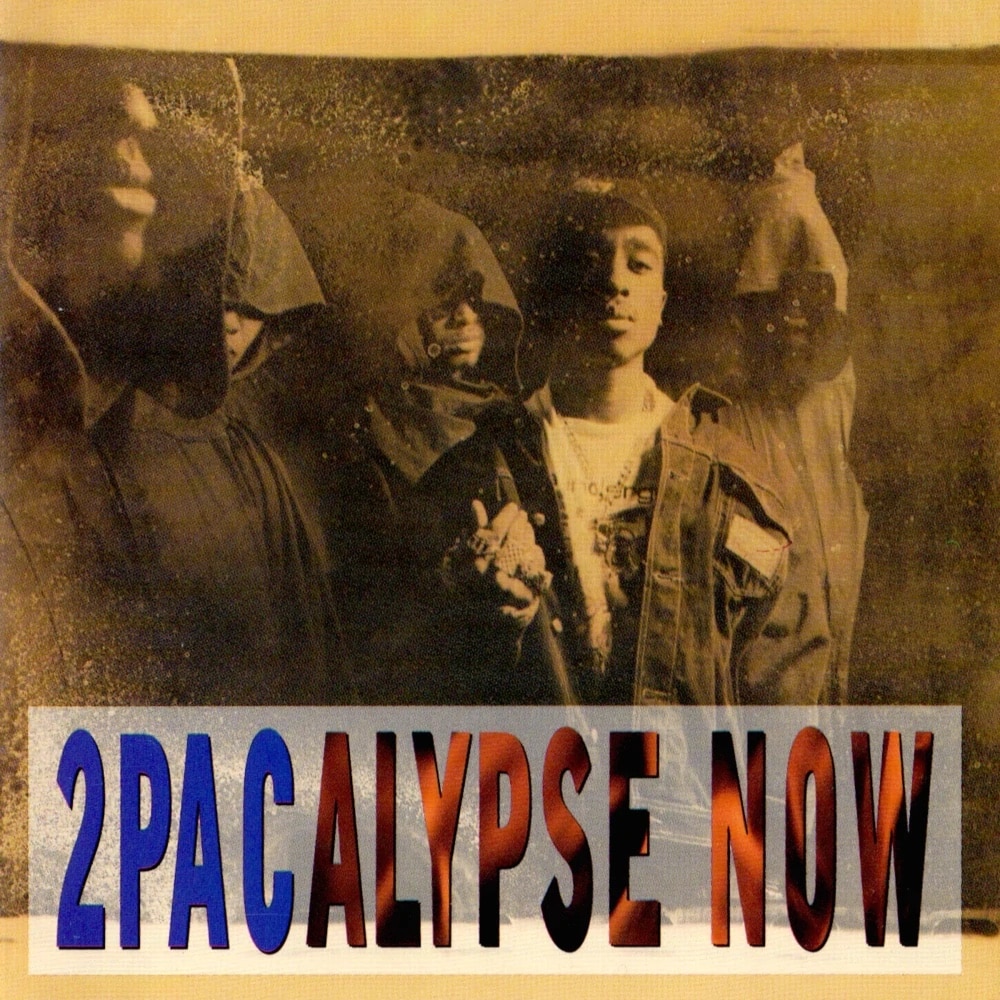 Released: November 12, 1991
Label: TNT, Interscope
Singles: "Trapped", "Brenda's Got a Baby", "If My Homie Calls"
Features: Stretch, Poppi
2Pac's unpolished yet captivating debut album , 2Pacalypse Now , laid the groundwork for an icon in the making. With its gritty, unfiltered portrayal of the struggles faced by young Black individuals in America, the album hit the scene like a thunderbolt. Tracks like the heart-wrenching "Brenda's Got a Baby" and the defiant "Trapped" showcase the rapper's unmatched ability to tackle sensitive topics with raw vulnerability and fiery passion. While the album's production and Pac's flow were still finding their footing, 2Pacalypse Now marked the beginning of a legendary journey, showcasing the early brilliance of an artist who refused to be silenced.
Strictly 4 My N.I.G.G.A.Z…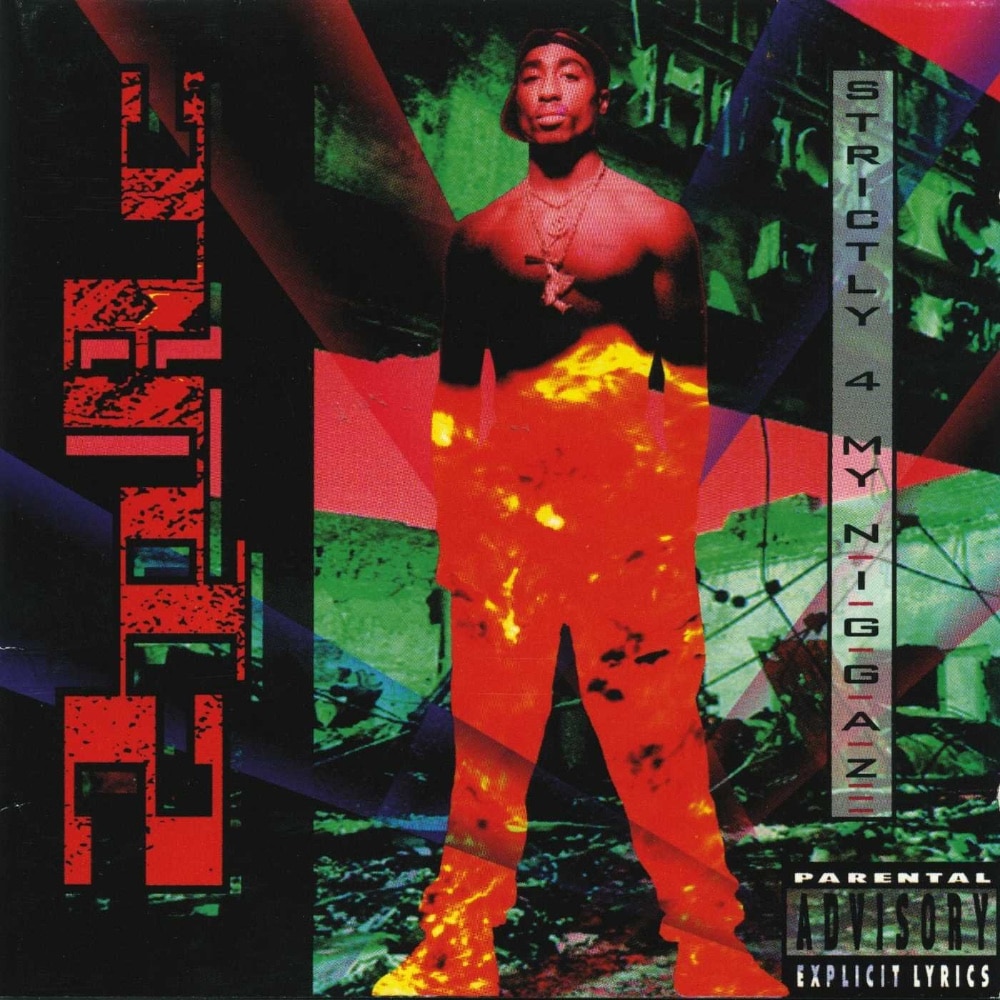 Released: February 16, 1993
Label: TNT, Interscope
Singles: "Holler If Ya Hear Me", "I Get Around", "Keep Ya Head Up", "Papa'z Song"
Features: Live Squad, Wycked, Ice-T, Ice Cube, Treach, Apache, Poppi, Deadly Threat, Dave Hollister and Digital Underground
Strictly 4 My N.I.G.G.A.Z… , 2Pac's sophomore effort, marked a pivotal moment in the rapper's career, as he began to hone his signature style and cement his legacy. Released in 1993, this album delved deeper into social issues while showcasing Pac's ability to convey a wide spectrum of emotions. With tracks like the explosive "Holla If Ya Hear Me" and the thought-provoking "Keep Ya Head Up," Pac demonstrated his skill in addressing the Black community with both fury and sensitivity. The album is a rollercoaster of emotions, from the player's anthem "I Get Around" to the heart-wrenching "Papa's Song," revealing the rapper's vulnerability alongside his fierce determination. Though not yet at his peak, Strictly 4 My N.I.G.G.A.Z… displayed the raw talent and charisma of an artist well on his way to superstardom, offering a tantalizing glimpse into the legend he would soon become.
All Eyez on Me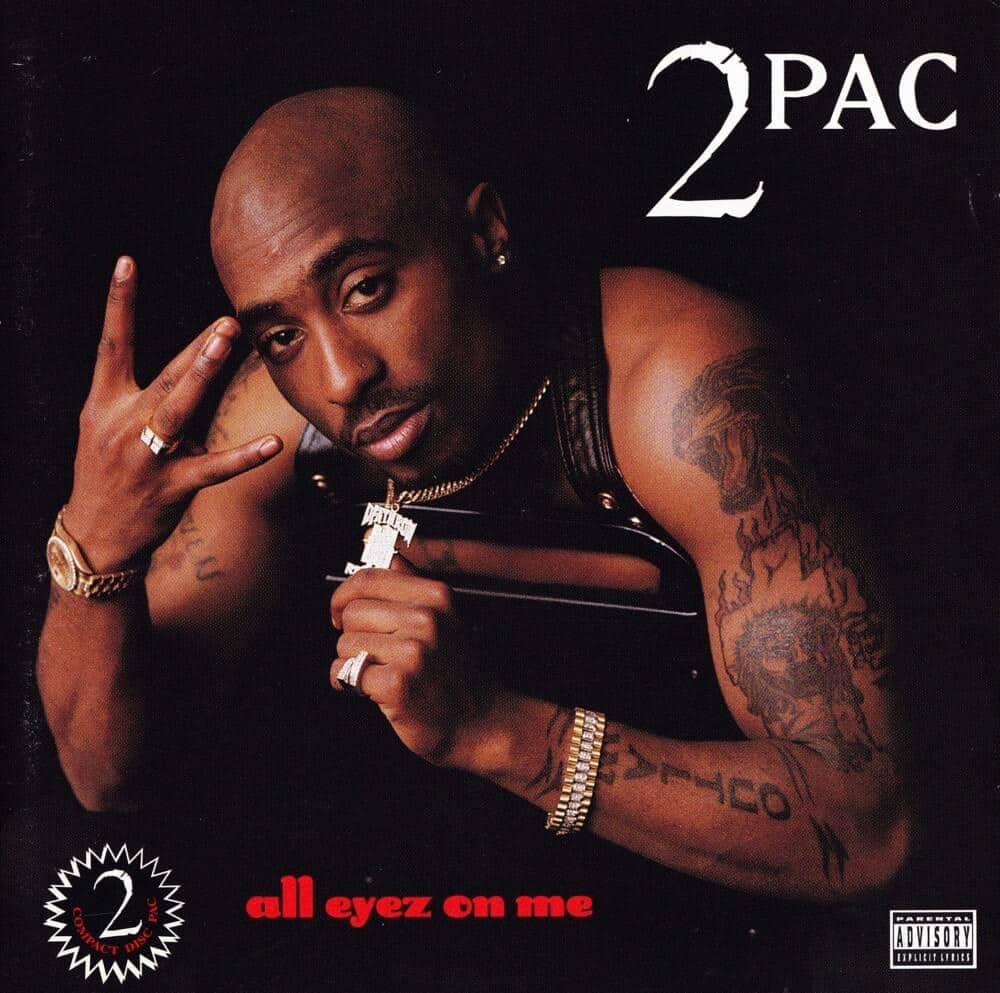 Released: February 13, 1996
Label: Death Row, Interscope
Singles: "California Love", "2 of Amerikaz Most Wanted", "How Do U Want It", "I Ain't Mad at Cha"
Features: Dr. Dre, Snoop Doggy Dogg, Redman, Method Man, Nate Dogg, Kurupt, Daz Dillinger, E-40, K-Ci & JoJo, and the Outlawz
All Eyez on Me is undoubtedly Pac's most iconic and best-known album. Released at the peak of his mainstream popularity, the first double disc rap album features some of his most memorable tracks, including "California Love," "I Ain't Mad At Cha," "Ambitionz Az A Ridah," and "Picture Me Rollin'." A showcase of Pac's West Coast gangsterism and nihilistic thug life mentality, it's the album that is connected to most rap fans' memory (or idea) of the late, great rapper. However, at an extensive 27-track, 132-minute runtime, All Eyez on Me is way too long and contains too much filler to be Pac's best album. In addition, the album features an excessive number of features, which, while showcasing Pac's collaborative spirit, can at times detract from the core essence of his work. The immense commercial success and iconic status have distracted most fans from All Eyez on Me as an ambitious yet flawed masterpiece. Cut the tracklisting down to around 12-13 songs and you'll have a true 2Pac classic on your hands.
Me Against the World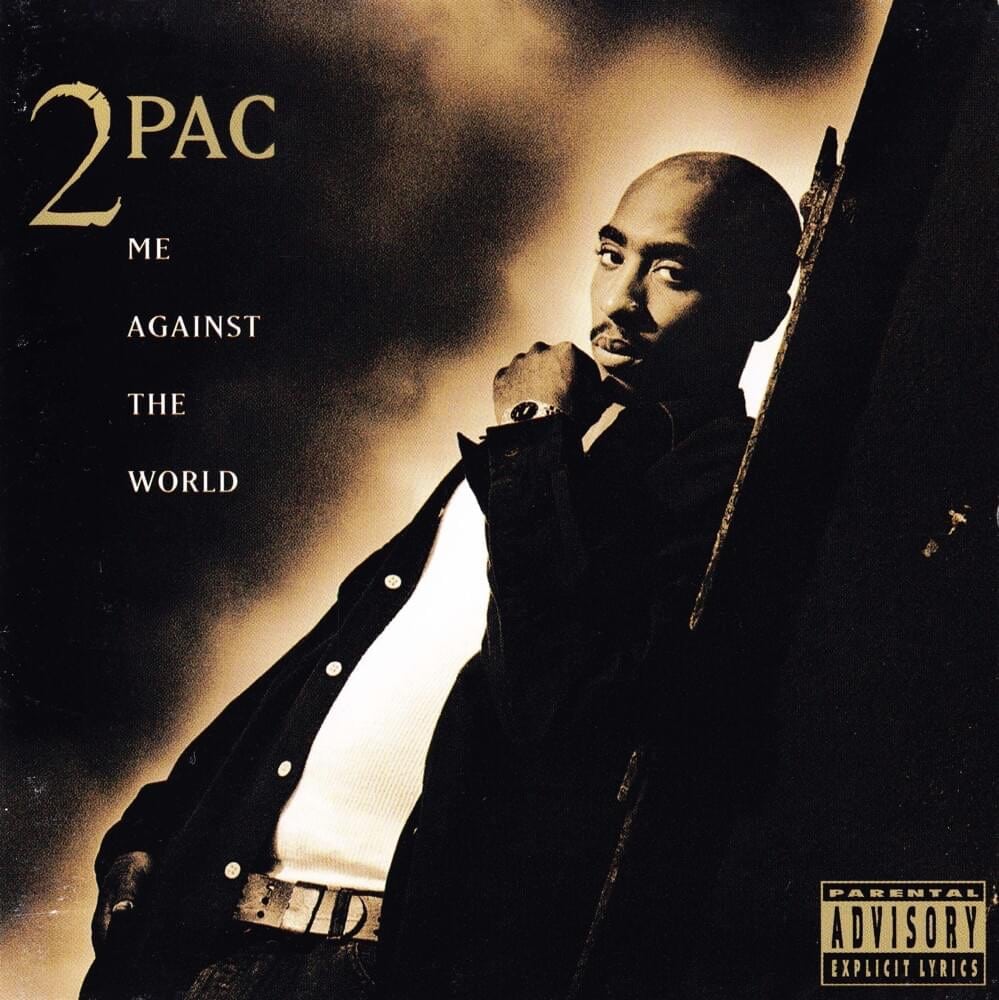 Released: March 14, 1995
Label: Interscope
Singles: "Dear Mama", "So Many Tears", "Temptations"
Features: Dramacydal and Richie Rich
When it comes to 2Pac's illustrious discography, there are usually two albums that are mentioned more than any others. The first one is, of course, the double disc blockbuster All Eyez on Me ; the other one is the introspective gem, Me Against the World . While the former undeniably basks in fame, it is the latter that unravels the soul of 2Pac, capturing his essence in a way that no other album in his catalogue ever did. Released on March 14, 1995, while during Pac's incarceration, Me Against the World vaulted to the top of the charts off the strength of the album's lead single "Dear Mama." With the album's success, Pac became the first artist to have a number one album while serving a prison sentence . From the opening track, it's clear that the album is setting the stage for a poignant exploration of the rapper's recent trials and tribulations. In contrast to the commercial juggernaut that is All Eyez on Me , Me Against the World is a cohesive and introspective masterpiece. Each track is meticulously crafted, devoid of filler, and beautifully interwoven to form a vivid tapestry of 2Pac's life. Songs like "If I Die 2Nite," "So Many Tears," and "Death Around the Corner" delve into the depths of Pac's psyche, while gems like "Heavy in the Game," "Temptations," and "Old School" further showcase the rapper's undeniable talent for creating profound yet memorable music. An intimate and timeless classic, Me Against the World serves as a sombre reminder of the complexity of Tupac Shakur's genius, and was the album that cemented him as one of the greatest rappers of the '90s .
The Don Killuminati: The 7 Day Theory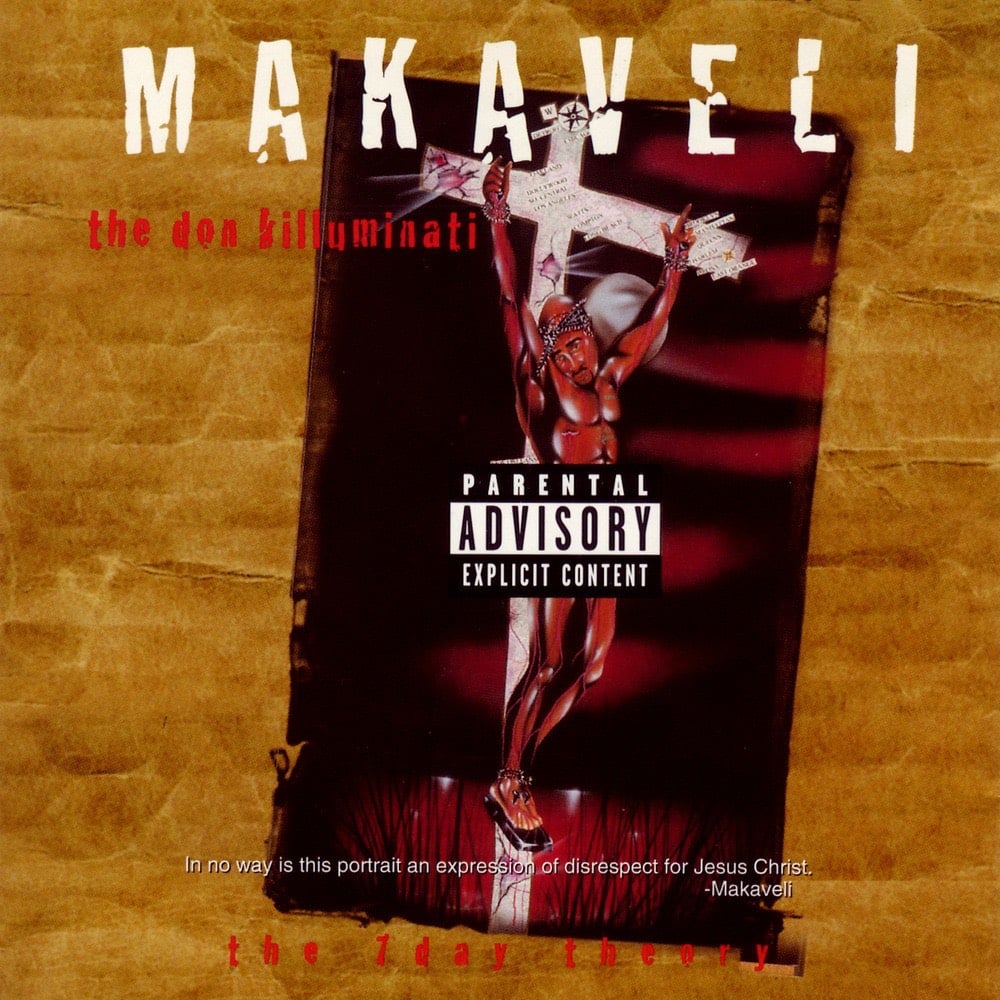 Released: November 5, 1996
Label: Death Row, Interscope, Makaveli
Singles: "Toss It Up", "To Live & Die in L.A.", "Hail Mary"
Features: Outlawz, Bad Azz, Aaron Hall, Danny Boy, K-Ci & JoJo, Val Young, Tyrone Wrice, Prince Ital Joe
In the pantheon of Tupac Shakur's legendary discography, one album stands out as a haunting and prophetic testament to the rapper's raw talent and undeniable passion: The Don Killuminati: The 7 Day Theory . Released in 1996, a mere two months after his tragic death, the album captures Tupac at his most intense and vulnerable, offering listeners a visceral exploration of the rapper's inner turmoil. Reportedly completed in just seven days in August of 1996, The Don Killuminati: The 7 Day Theory is the last album the rapper worked on before his untimely passing. Brimming with fiery verses that call for vengeance, the album is a chilling reflection of the rapper's turbulent life. Songs like "Hail Mary" showcase Tupac at his lyrical zenith, delivering poignant bars that eerily foreshadow his own demise. Throughout the album, Tupac alternates between introspection ("Blasphemy"), societal critique ("White Manz World"), and unapologetic defiance ("Bomb First (My Second Reply)," "Against All Odds"). This emotional spectrum demonstrates a man unafraid to bear his soul, stripping away any facade in favor of brutal honesty. Despite being laden with features, which you could argue dilutes the album's potency, The Don Killuminati: The 7 Day Theory is undeniably Pac's best and most powerful works ever.