While Kanye West has built an entire legacy of crafting some of the greatest hip hop albums of all time, and putting together entire bodies of work, the Chicago rapper-producer has made a name for himself over the past two decades as a certified features killer.
In fact, he claimed a spot when we were putting together our list of greatest guest rappers of all time. Kanye has always been consistent with his guest spots, but between 2008 and 2009, Mr. West was on a feature appearance bodying world tour. From Estelle to T.I., Clipse to Young Jeezy, here are the 15 greatest Kanye West guest Verses of all time.
15. Estelle ft. Kanye West – "American Boy"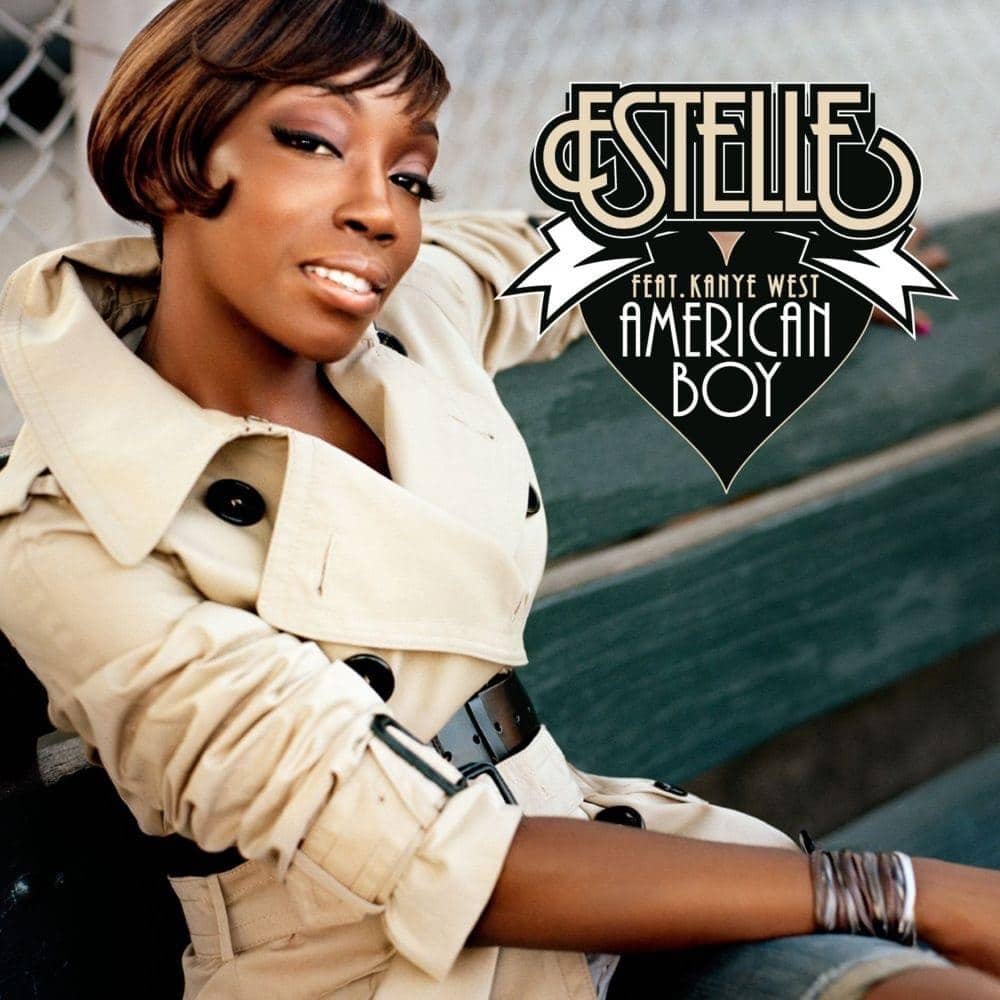 Album: Shine
Released: March 31, 2008
Producer: will.i.am
Who killin' them in the UK?
Everybody gonna say, "You, K"
Reluctantly, 'cause most of this press don't fuck with me
Estelle once said to me, "Cool down, down
Don't act a fool now, now."
I always act a fool oww, oww
Ain't nothing new now, now
He crazy, I know what you thinkin'
Ribena, I know what you're drinkin'
Rap singer, chain blinger
Holler at the next chick soon as you're blinkin'
What's your persona about this Americana rhymer?
Am I shallow 'cause all my clothes designer? Uh
Dressed smart like a London bloke (Yeah)
Before he speak his suit bespoke (Woop)
And you thought he was cute before
Look at this pea coat, tell me he's broke (Woo)
And I know you ain't into all that
I heard your lyrics, I feel your spirit
But I still talk that ca-a-ash
'Cause a lotta wags wanna hear it
And I'm feelin' like Mike at his baddest
Like The Pips at their gladdest
And I know they love it
So to hell with all that rubbish
14. T.I. ft. Jay-Z, Kanye West, Lil Wayne & M.I.A. – "Swagga Like Us"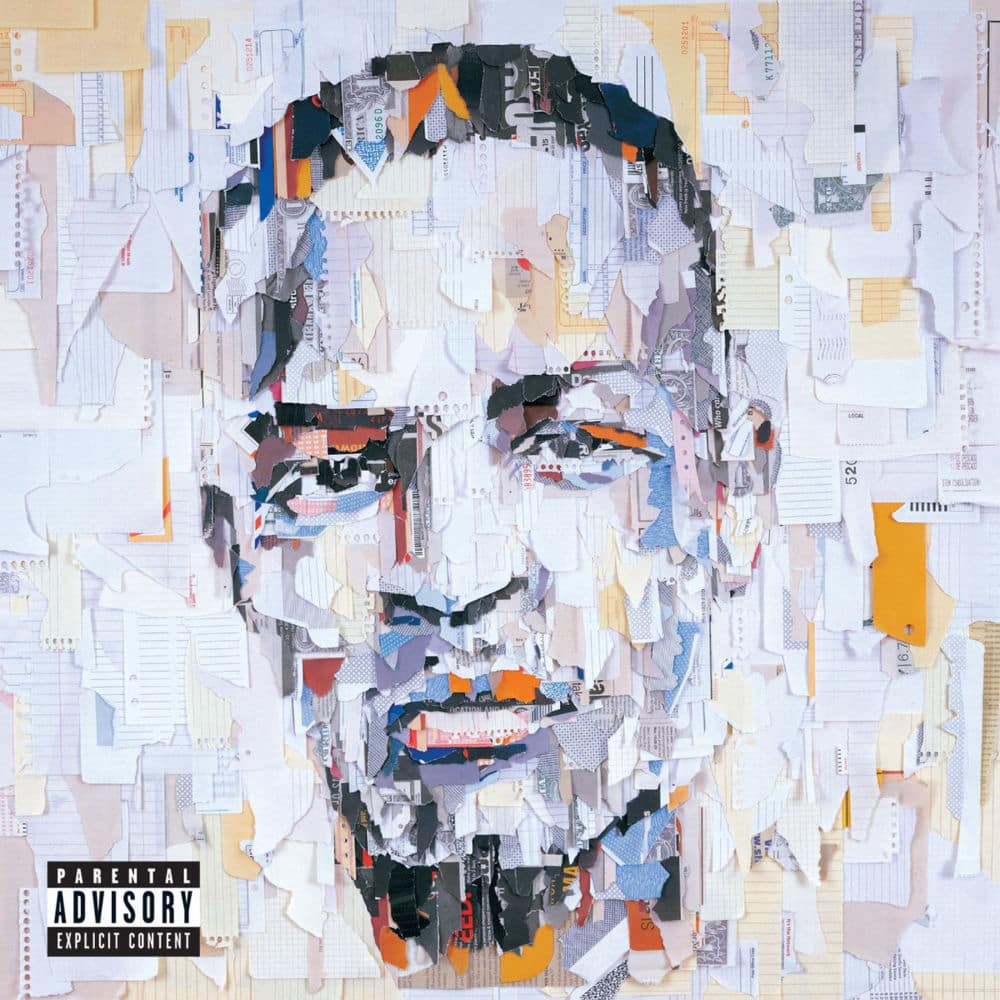 Album: Paper Trail
Released: September 6, 2008
Producer: Kanye West
Mr. West is in the buildin'
Swagger on a hundred thousand trillion
Ayo I know I got it first
I'm Christopher Columbus, y'all just the Pilgrims
Thanksgiving, do we even got a question?
Hermès, Pastelle, I pass the dressin'
My attitude is tattooed, that mean it's permanent
So I guess we should address it, huh?
My swagger is Mick Jagger
Every time I breathe on a track, I asthma attack it
"Why you so mad for? Why you gotta have it?"
'Cause I slaved my whole life, now I'm the master
Naaaaa-na-naaaaa
How it feel to wake up and be the shit and the urine
Naaaaa-na-naaaaa
Tryin' to get that Kobe number, one over Jordan
13. Lloyd Banks ft. Swizz Beatz, Kanye West, Ryan Leslie & Fabolous – "Start It Up"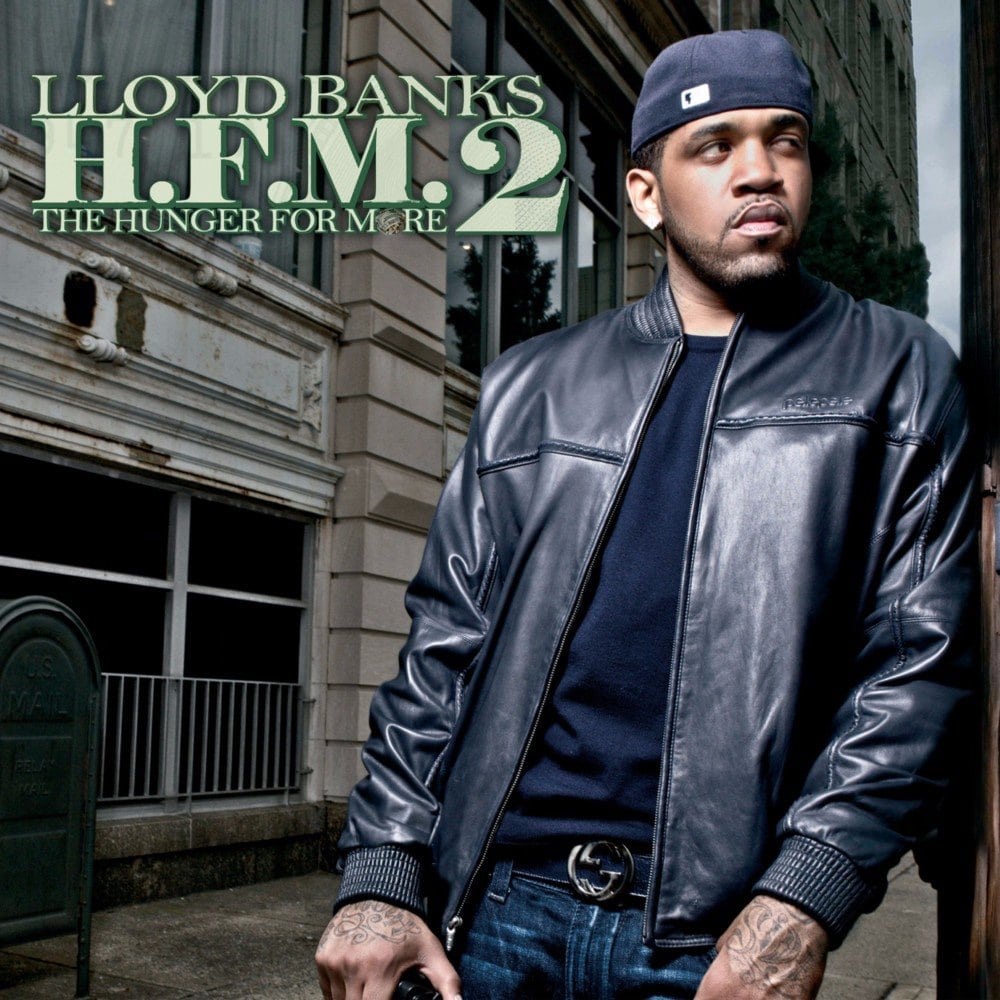 Album: H.F.M. 2 (The Hunger for More 2)
Released: November 2, 2010
Producer: Cardiak
We keep these G's in an alloy safe
And stash the weed in an Altoids case
They say good things come to those who wait
So I'mma be at least about a hour late
I'm so fresh bitch I should be arrested
New Cody Chesnutt with my nuts on your chest bitch
She said "hey 'Ye," I said "Yes, bitch"
"Damn I'm only asking you a question"
I met this MILF at the All-Star getting action
A cougar with more rings than Phil Jackson
Told her beauty is why God invented eyeballs
And her booty is why God invented my balls
I'm a rockstar, huh, start it up
Start it up, huh, start it up
So popular you should get a shot of us
Niggas don't take shots at us that is only obvious
The first album I vomited, the second I colonic'd it
Ain't nobody fucking with me, I Platonic'd it
Bet I got some slippers on, bet niggas gon' honor it
These ain't even real clothes, homie I'm pajama rich
Banks told me homie go switch the style up
These bitches on me homie only to arouse us
Told her I ain't paying tonight I'm only browsing
She pulled her blouse up, said "It's free," I said, "wowzers"
12. Rick Ross ft. Kanye West & Big Sean – "Sanctified"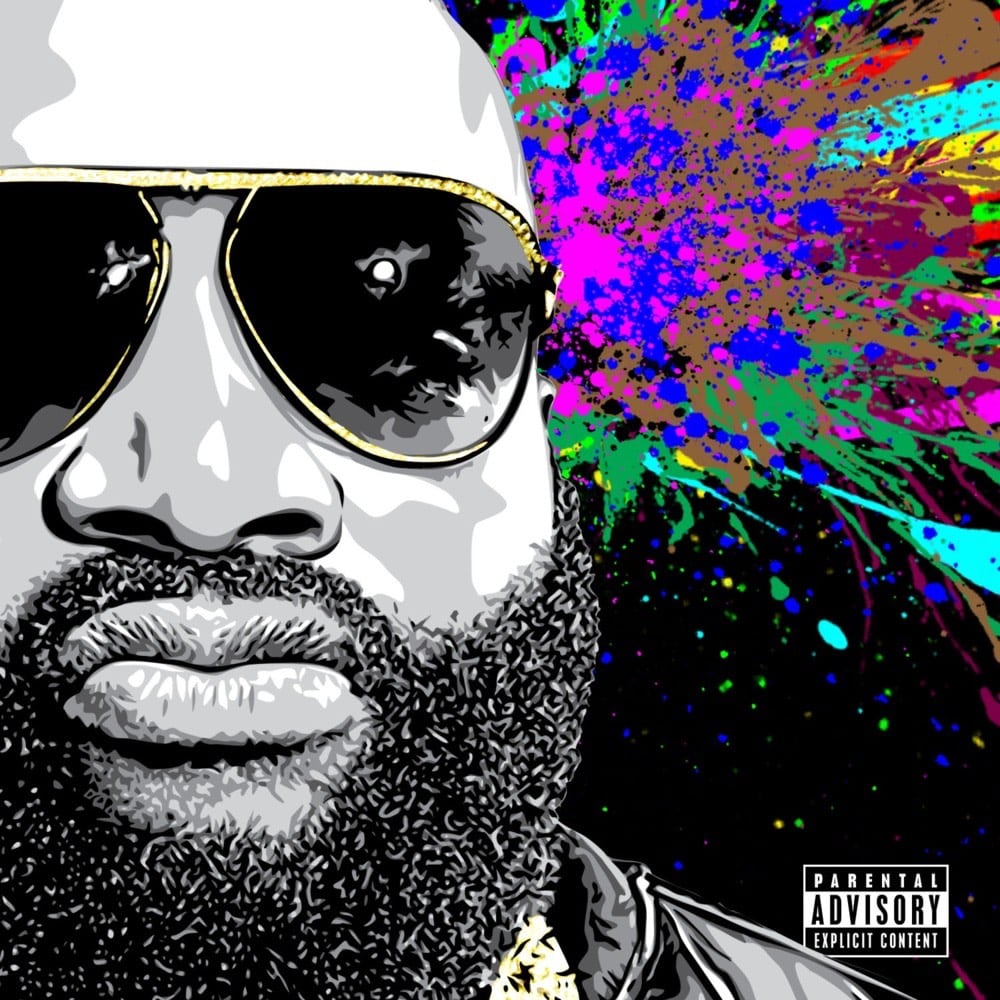 Album: Mastermind
Released: March 3, 2014
Producer: Kanye West, DJ Mustard, Mike Dean, Puff Daddy
Niggas be lovin' the old Ye
They sayin' the new Ye, that nigga be spazzin'
But when Ali turn up and be Ali
You can't ever change that nigga back to Cassius
So you can gon' and make up lies, but I'm so sanctified
I don't sweat it, wipe my forehead with a handkerchief
And wash my sins in the blood of Jesus (Hunt)
H!eople sayin', "Ye we need another Yeezus" (Hunt)
H!ames try to tell me, "Cut the wildin' out, out"
But who the fuck is you reachin'?
Pass me 30 bottles, champagne procession
That's that Holy water, sanctified refreshments
God sent me a message, said I'm too aggressive
Really!? Me!? Too aggressive!?
11. Beyonce ft. Jay-Z & Kanye West – "Drunk in Love (Remix)"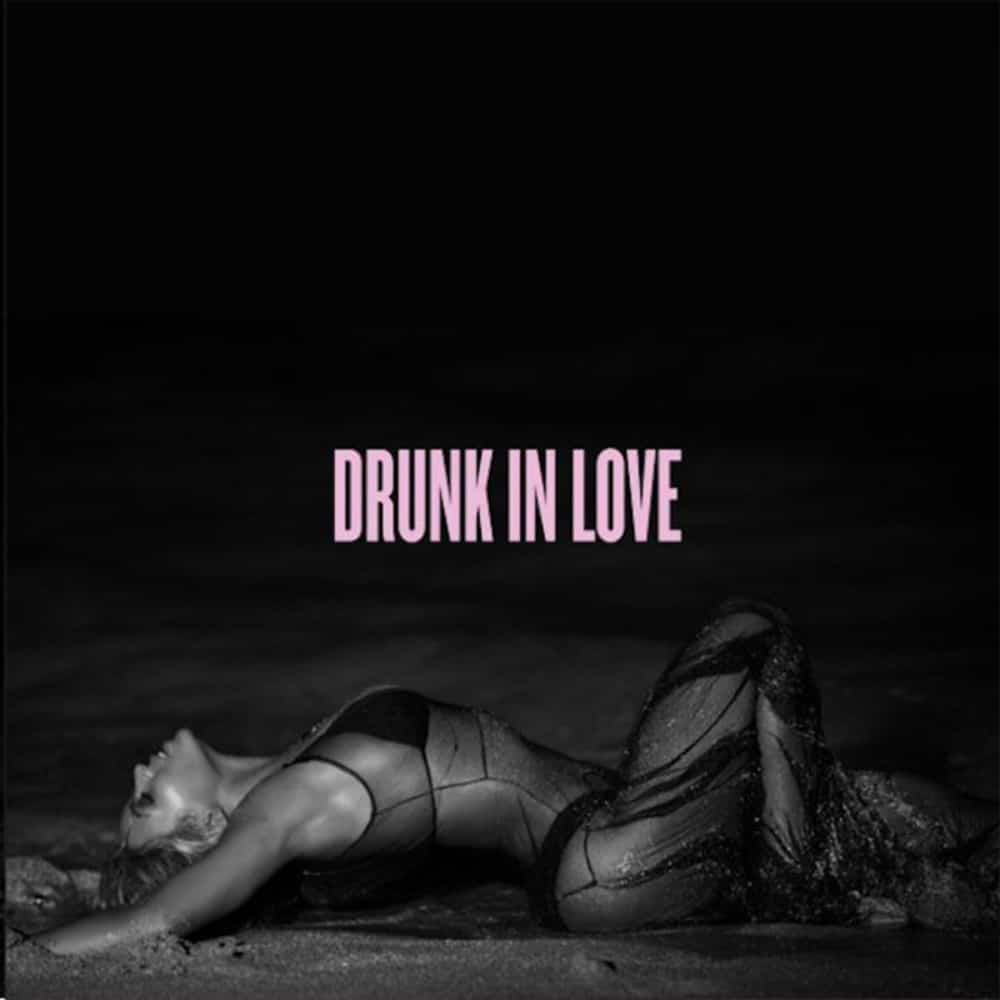 Album: Beyoncé
Released: December 17, 2013
Producer: Detail, Beyonce Knowles, Timbaland, J-Roc, Boots, Dre Moon, Soko, Rasool Diaz
Woo! You will never need another lover
Woo! 'Cause you a MILF and I'm a motherfucker
Told you give the drummer some, now the drummer cummin'
I'm pa-rum-pa-pum-pumin' all on your stomach
Yuh, tonight I see some super freaky hoes
That could go from bein' stripper to a super CEO
I don't know the way you do it, but you do it to me though
And you always told your girlfriends you need you a TV show
Now you got your own money, you don't need nobody else
But far as handlin' all that ass, I think you gon' need some help
Let me remind you, you got a, you got a great future behind you
You gotta tell me what we tryna do
I ain't no pastor, don't do missionary
I know good pussy when I see it, I'm a visionary
I know them haters talkin', always had us very wary
Yup! On the 35th of Nevuary
Yup! You love the way I'm turnt
After all the money you earned, still show daddy what you learned
That cowgirl, you reverse that cowgirl
You reverse, you reverse, and I impregnated your mouth, girl
Ooooh, that's when I knew you could be my spouse, girl
We fuckin' all over the house, girl
We just messed up a brand new couch, girl
If you ain't on site, then you on Skype
I put you on that bike, you bound, girl
We too wild, won't turn down
We drunk in love, fuck them
10. Drake ft. Kanye West, Lil Wayne & Eminem – "Forever"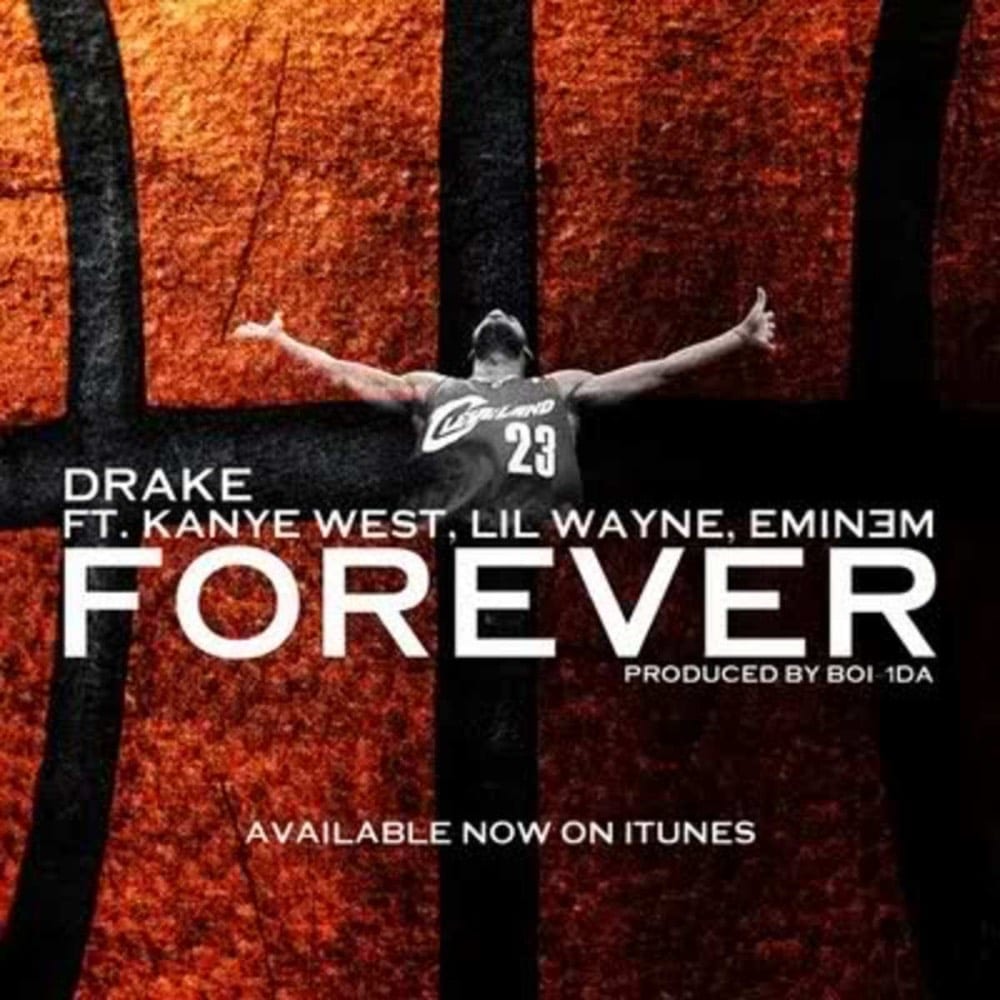 Album: More than a Game (soundtrack)
Released: August 27, 2009
Producer: Boi-1da
Ever-ever, Mr. West is in the buildin'
Ain't no question who about to kill 'em
I used to have hood dreams, big fame, big chains
I stuck my dick inside this life until that bitch came
And went hard all fall like the ball teams
Just so I can make it rain all spring
Y'all seen my story, my glory
I had raped the game young, you can call it statutory
When a nigga blow up they gonna build statues for me
Old money, Benjamin Button, "What?" nothin'
Now it's super bad chicks givin' me McLovin
You would think I ran the world like Michelle's husband
You would think these niggas know me when they really doesn't
Like they was down with the old me, no you fuckin' wasn't
Um, you're such a fuckin' loser
He ain't even go to class, Bueller
Trade the Grammy plaques just to have my granny back
Remember she had that bad hip like a fanny pack?
Chasin' the stardom will turn you to a maniac
All the way in Hollywood and I can't even act
They pull the cameras out and goddamn, he snap
I used to want this thing forever, y'all can have it back
9. Dilated Peoples ft. Kanye West – "This Way"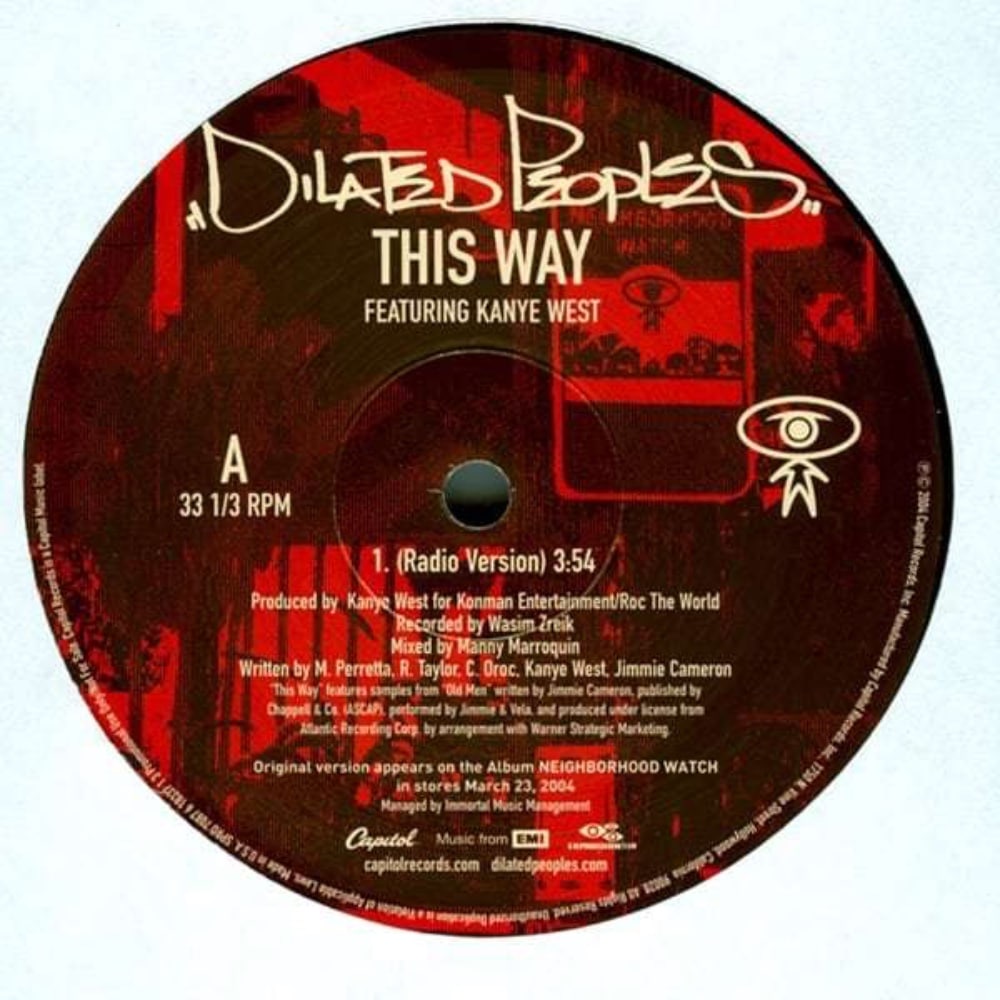 Album: Neighborhood Watch
Released: April 12, 2004
Producer: Kanye West
My favorite girl wanna leave me just because I got a girlfriend
My freak girl told me now, she a Christian
My white girl wanna move back to Michigan (Okay)
I'm pulling girls off the bench like a sixth man
I'm in the club, doing the same ol' two step
While Omegas doing the same ol' "Q" step (Q!)
I have my money on my mind, I was thinking green
She a pledge A.K.A., she was pink and green
I want a good girl, she want a gentleman (Okay)
We saying the same thing like a synonym
I wasn't really spitting game, I was scrimmaging
My penmanship so hard it need censorship (Woo!)
I'm a Chicagoan 'til Chicago ends (Yeah!)
Till we blow like Chicago wind
I don't know what's better, getting laid or getting paid (Haha)
I just know when I'm getting one, the other's getting away
This way!
8. Rick Ross ft. Kanye West, T-Pain & Lil Wayne – "Maybach Music 2"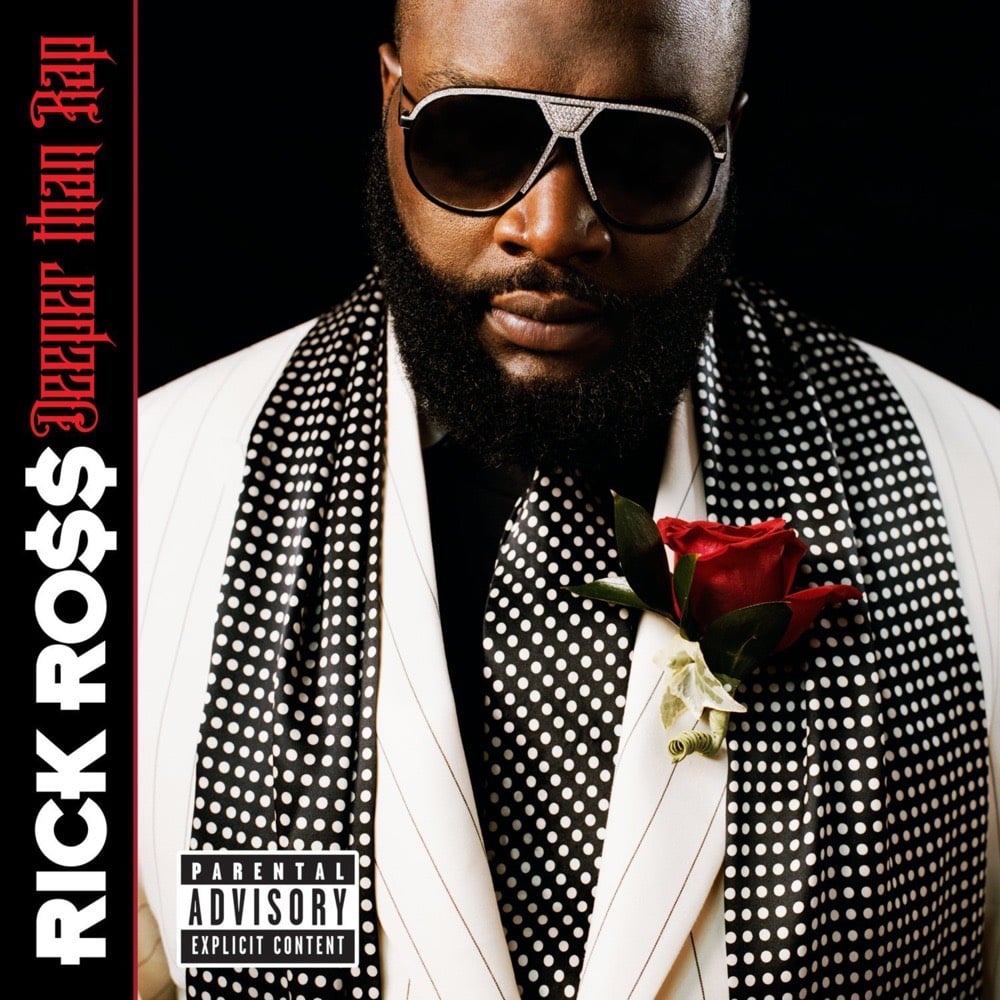 Album: Deeper Than Rap
Released: May 19, 2009
Producer: J.U.S.T.I.C.E. League
Martin, Louie the King Jr
Startin' all that stuntin' is gon' ruin you
If B.I. was alive, he'd prob'ly have the 2-tone
With the Grey Poupon, anything 'Ye poop on
Will explode, 'cause I am the shit, and this is my commode
Uh-oh, there they go
Talking 'bout how your boy's clothes extra tight
I just remembered that my limelight extra bright
I hit the strip club and girls get extra hype
You hit the strip club and girls turn extra dyke
We know who not getting no sex tonight
And a lap dance'd probably be a blessin', right?
So all the shit you talking dead, coffin
Like the weed, coughing, new crib, loft in
Where it's at? Austin, where is that? Texas
What's in front? Benzes, what else? Lexus
Well, who's Maybach is this? Mr. West's!
7. Rihanna ft. Kanye West – "Diamonds (Remix)"
Album: Unapologetic
Released: November 16, 2012
Producer: Benny Blanco, StarGate
We the cause of all the commotion
Your mouth running, but where is you going?
What is you smoking, man? That ain't potent
What is you talking, man? That ain't important
Illuminati, High society
We in this party and nobody invited me
We going crazy and I always use my best sense
But it don't matter cause I stay on my fresh prince
Maxin', relaxin, shootin' some pool and
Playing some b-ball outside of the school and
Girls with they top off outside of the pool and
Whips with the drop off outside of the Louvre
You just look stupid to be ignoring
The Delorean parked in front of Armani emporium
And parties at Richie is getting risky
Victoria's Secret show, they miss me
Voices in my head, I need choices in my bed
AHHHHH, get out my fucking head
It's just me and my bad bitch
So you can say I'm on my Brad Pitt
Back to the la familia I'm aligned with
Before I betray them I slit my wrists
At the top is just us nigga
Cause I don't really trust niggas
And we made it through the hurricane
So celebrate and light the Mary Jane
We gon' make it, that's on everything
Truest girls get half naked, every spring
They saying, "Hey Kanye
We need you to go deeper than Tay Zonday,"
Cause my verses got pain, Chocolate Rain
So many lines, you photograph and it make arms break
On the radio, man I miss myself
I need to just step back and kiss myself
Baby, just step up and kiss the belt
A little lower.. that's what's up
Somebody pour her another cup
Is it too much to ask you keep your diamonds up?
I swear until my time is up
My style is sex in the shower, fresh as fuck
6. 2 Chainz ft. Kanye West – "Birthday Song"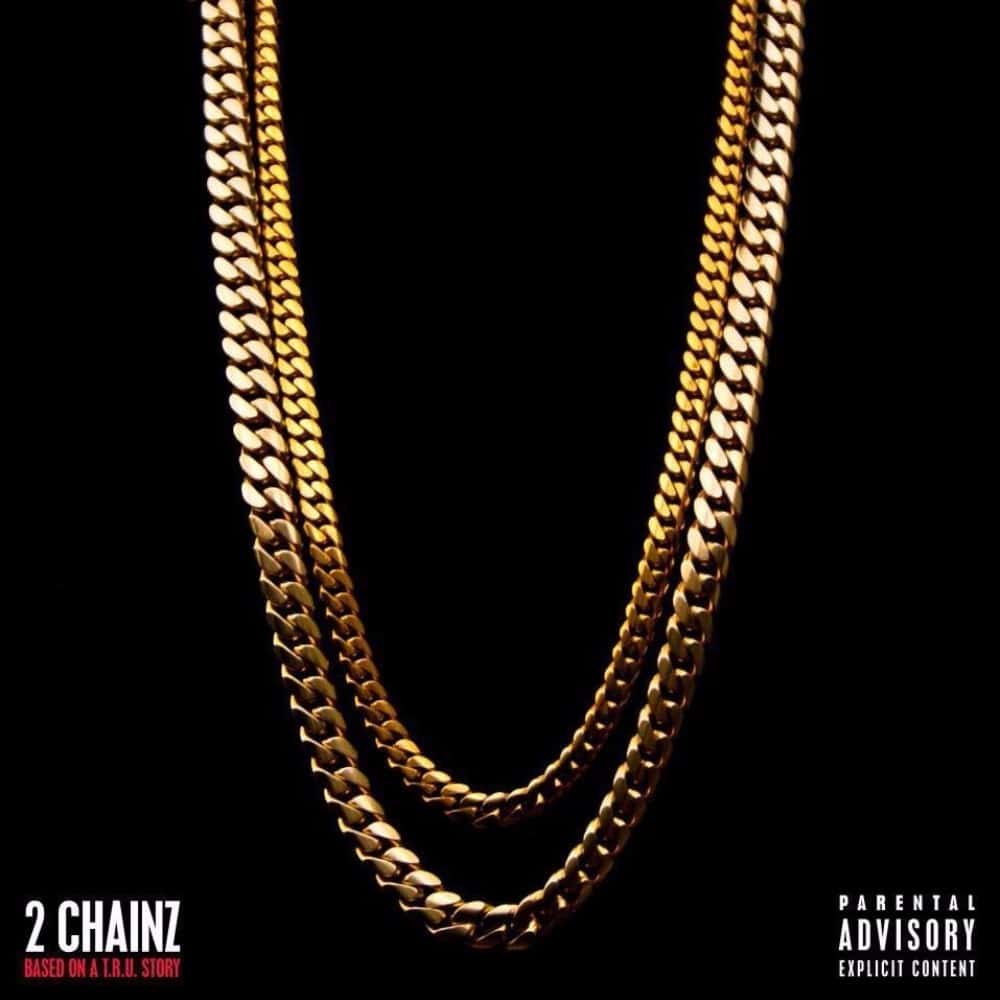 Album: Based on a T.R.U. Story
Released: July 24, 2012
Producer: Sonny Digital, Kanye West, BWheezy, Anthony Kilhoffer, Lifted, Mike Dean
Ahh, Yeezy, Yeezy, how you do it, huh?
It's my birthday, I deserve to be greedy, huh?
She holdin' out, she ain't givin' to the needy, huh?
You go downstairs and fall asleep with the TV on
Y'all been together ten years, you deserve a ménage
'Specially if you put that BMW in a garage
'Specially if you paid a couple payments on her momma crib
Went to her niece's graduation, man, I hate those kids!
Last birthday, she got you a new sweater
Put it on, give her a kiss, and tell her "Do better"
She said, "How 'bout I get you jewelry from the West End?"
How 'bout she hit the Westin and get her best friend?
Ha, I'm jokin', I'm just serious, I asked her
"Don't be actin', like no actress, if we preachin', then we practice
Don't be reachin', don't be touchin' shit, we in Kanye West's Benz!
'Cause I will turn you back to a pedestrian, hah!"
5. DJ Khaled ft. Kanye West & T-Pain – "Go Hard"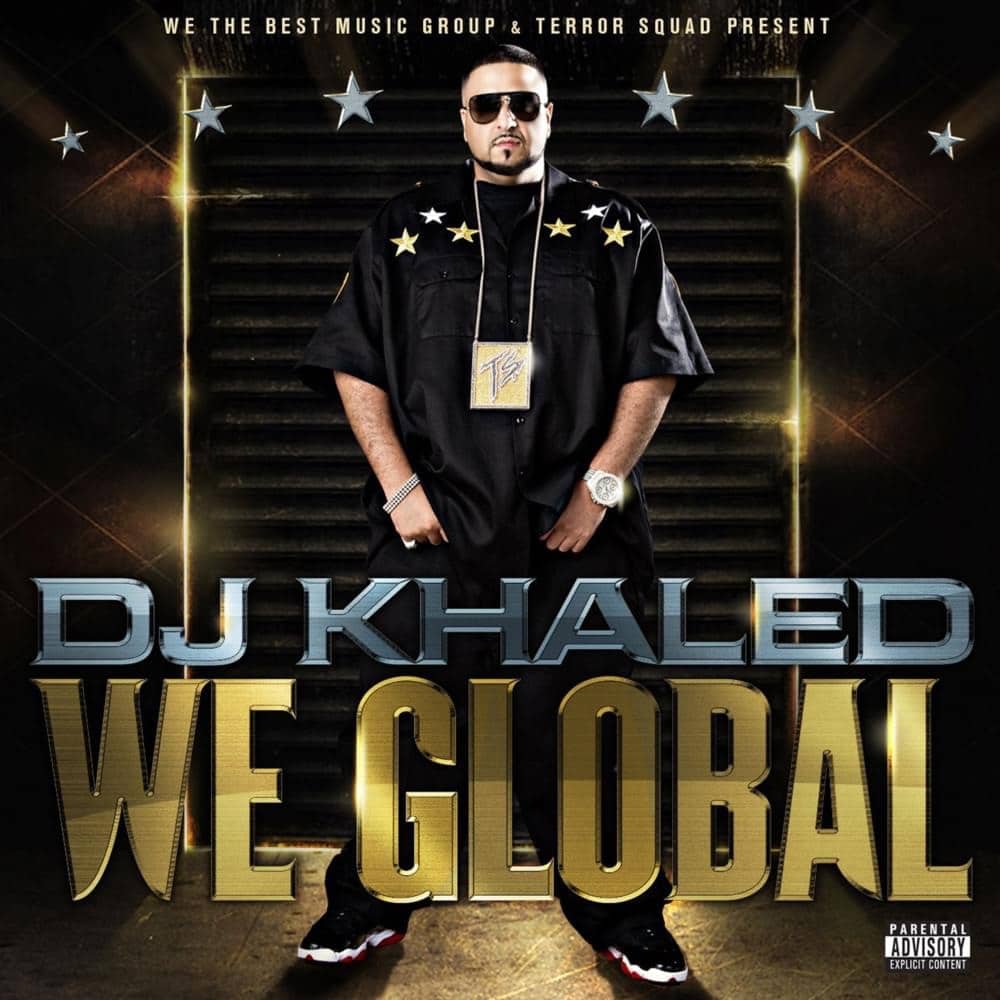 Album: We Global
Released: November 19, 2008
Producer: The Runners
I go the hardest, flow so retard
I'm disgusted with myself, I mean, ugh, where do I start?
First I spin around and vomit, then I shit up on it
Fuck the beat up so bad, won't nobody get up on it
I flow sick, nigga how sick? Seasick
Got your hand out, don't look at me bitch
You lookin' at who made me rich
You lookin' at who made me rich
I had some wins, some losses
Just a life of a God damn boss's
With the top off, lookin' for a girl
With a ass as fat as Tracee Ross's
This is dope as it get, dope as a motherfuckin' acid trip
Fly as fifty-seven passengers, this finna be another classic, bitch
Everybody know I got it, if you want it then get at it
But I ain't gon' have it, no, I ain't gon' have it
4. Clipse ft. Kanye West – "Kinda Like a Big Deal"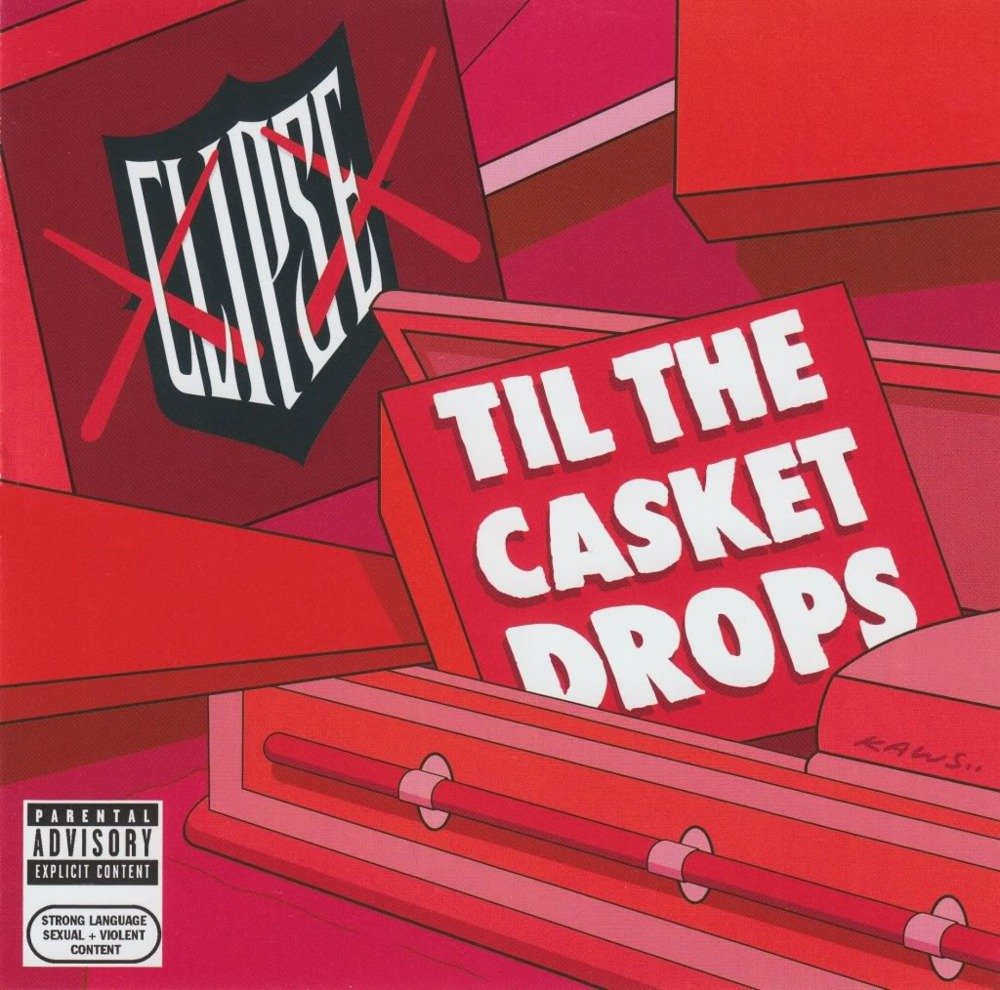 Album: Til the Casket Drops
Released: April 20, 2009
Producer: DJ Khalil & Chin
Ayo, I'm sitting on top of the, it's more than a feeling, ain't it?
I be killing, damn it, I'm illin', I'm illin', ay-ay-ay-ay
Meet Mr. Popular, go get your binoculars
And see "Penthouse 3" where a nigga be
Spitting fire on a PJ, in my PJs
Fire Marshall said I took it to the max like TJ
Y'all ain't peep, I said Marshall's, replay
I guess I'm like the black Marshall meets Jay
Meet 'Ye, alligator souffle, got it made
Special Ed got head from a girl in special ed
You know the pretty ones in that dumb class
But she got that dumb ass
Hit high school and got pregnant dumb fast
"What happened, Tisha? Your boyfriend come fast?"
Turn around, give me pound like we folks
"Hell no, I went raw, dawg, three strokes"
3. Jay-Z ft. Kanye West & Rihanna – "Run This Town"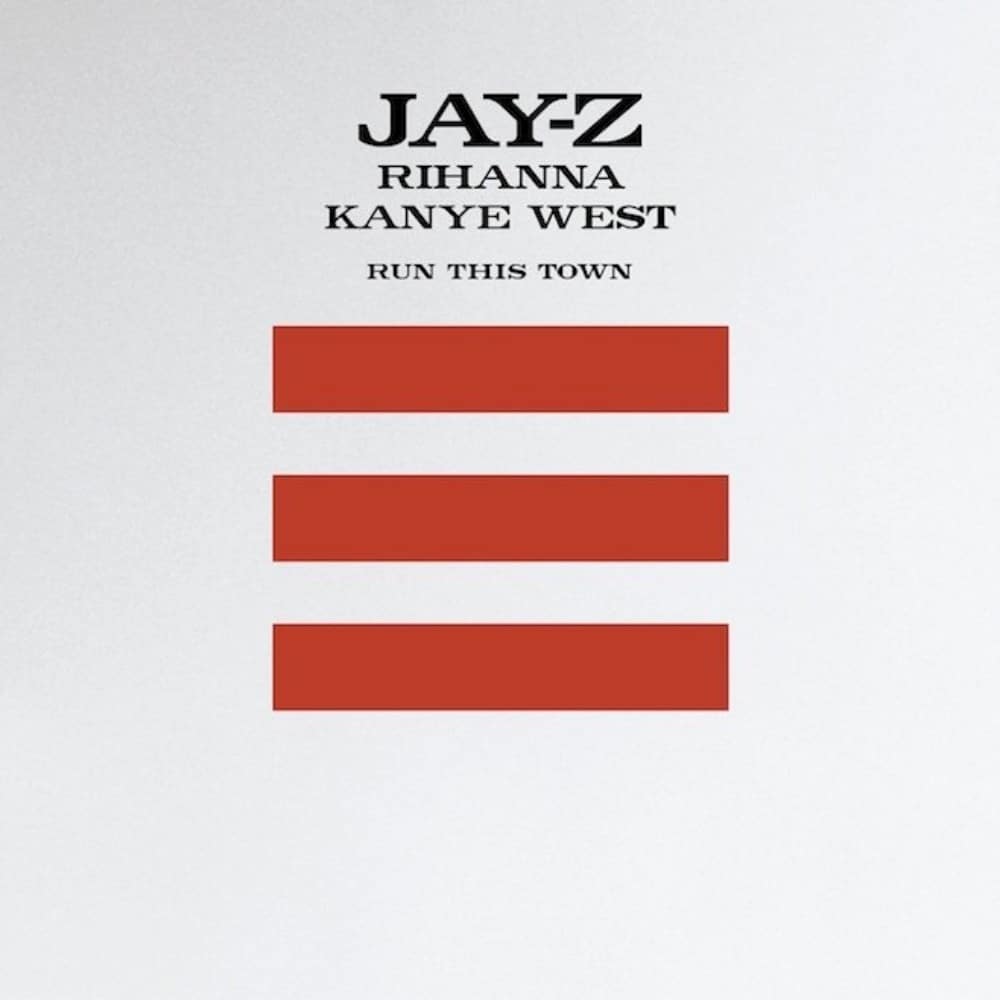 Album: The Blueprint 3
Released: July 24, 2009
Producer: Kanye West, No I.D.
It's crazy how you can go from bein' Joe Blow
To everybody on your dick; no homo
I bought my whole family whips; no Volvos
Next time I'm in church: please, no photos
Police escorts, everybody passports
This the life that everybody ask for
This the fast life, we are on a crash course
What you think I rap for, to push a fuckin' Rav 4?
But I know that if I stay stunting
All these girls only gon' want one thing
I can spend my whole life goodwill hunting
Only good gon' come is this good when I'm cumming
She got a ass that'll swallow up a G-string
And up top, ungh, two bee stings
And I'm beasting off the Riesling
And my nigga just made it out the precinct
We give a damn about the drama that your dude bring
I'm just tryin' to change the color on your mood ring
Reebok, baby, you need to try some new things
Have you ever had shoes without shoe strings?
"What's that, Ye?" "Baby, these heels."
"Is that a May— what?!" "Baby, these wheels."
You trippin' when you ain't sippin', have a refill
You feelin' like you runnin', huh? Now you know how we feel
2. Lil Wayne ft. Kanye West – "Lollipop (Remix)"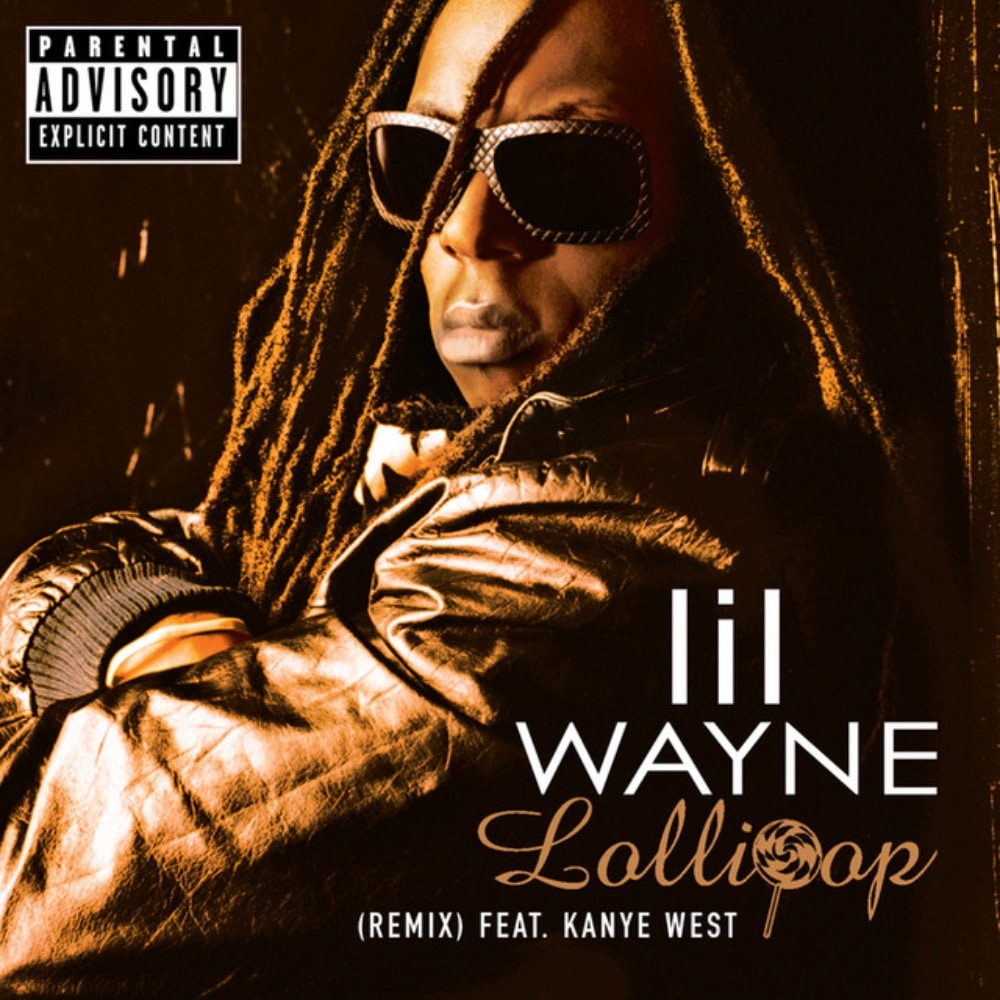 Album: Tha Carter III
Released: March 13, 2008
Producer: Deezle, Jim Jonsin
Lollipop, lollipop, breastses just like Dolly Parton
She ride my spaceship 'til she hit the top
That hit the spot
'Til she ask, "How many li-i-li-i-licks do it take" 'til she get to shop?
Don't worry why my wrists got so freeze
Tell a girl, "Like Doritos, that's not 'cho cheese"
Tell her friends, "Like Fritos, I'm tryin' to lay"
I can't only have one, and I ain't trying to wait
This a song with Wayne, so you know it's gon' melt
But you ain't finna murder me like everybody else
I'ma rap like I got some type respect for myself
I don't do it for my health, man, I do it for the belt
Man, I do it to the death, 'til the roof get melt
Hundred degrees, drop the roof, so the coupe don't melt
Man, the flow so cold, chicken soup won't help
We need four more hoes, we need oh, oh, oh, oh!
You know what it is when we out of town
We balling too serious, and you out of bounds
So come here, baby girl
You're now fucking with the best in the world
1. Young Jeezy ft. Kanye West – "Put On"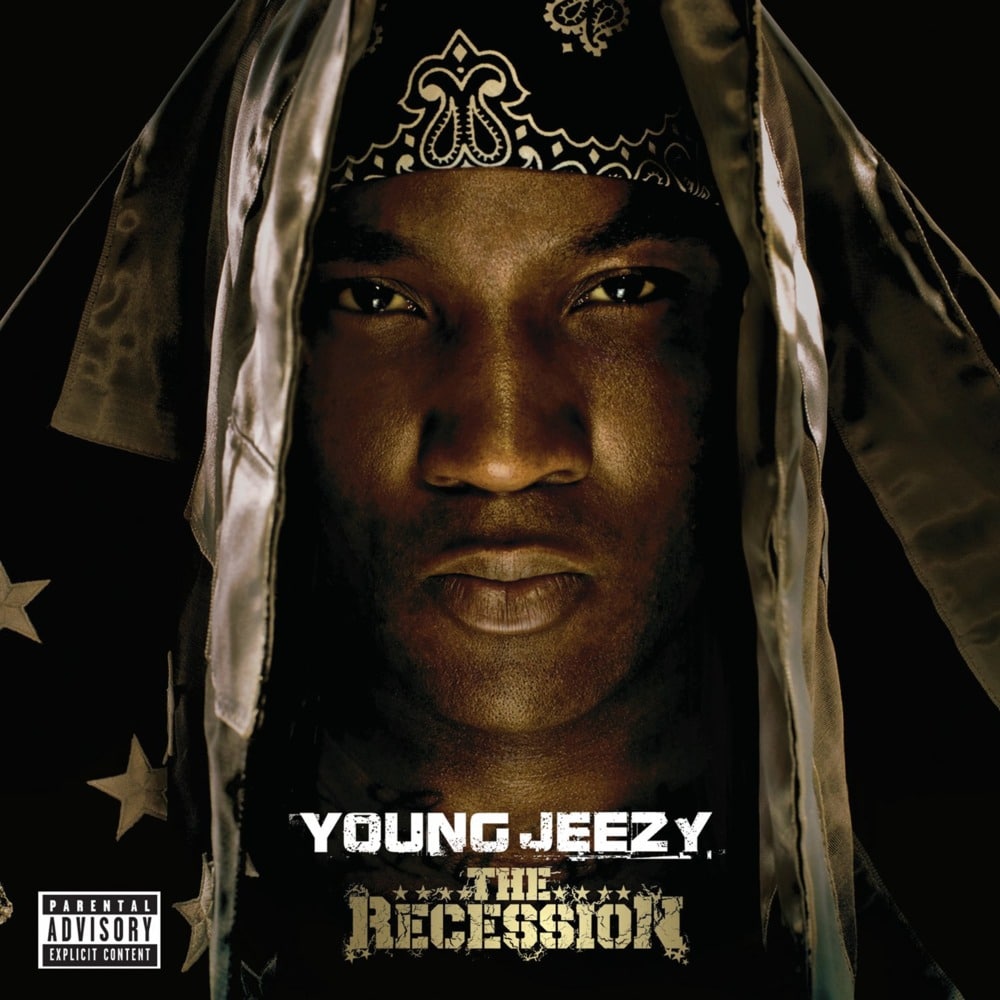 Album: June 3, 2008
Released: The Recession
Producer: Drumma Boy
I feel like it's still niggas that owe me checks
I feel like it's still bitches that owe me sex
I feel like this but niggas don't know he's stressed
I lost the only girl in the world that know me best
I got the money and the fame, man, that don't mean shit
I got the Jesus on a chain, man, that don't mean shit
'Cause when the Jesus pieces can't bring me peace
Yo, I need just at least, ugh, one of Russell's nieces
On, I let my nightmares go
I put on everybody that I knew from the 'Go
I know hoes that was fronting when they knew he was broke
They say, "Damn, Yeezy, Yeezy, you don't know us no more
You got that big fame, homie, and you just changed on me"
You can ask big homie, man, the top so lonely
I ain't lying
So lonely, I ain't lying
Let me see what we have tonight (What we have tonight)
I'm high as a satellite (Satellite)
I see those flashing lights (Flashing lights)
'Cause every night, every night, I put on