The 2010s, a dynamic and transformative period for hip hop, saw the culture's profound permeation and shaping of the global cultural zeitgeist. The decade was marked by explosive creativity, personal storytelling, and audacious experiments that redefined the contours of rap music.
From the cinematic vulnerability of Kendrick Lamar's good kid, m.A.A.d city, which spun tales of Compton streets into mythic epics, to the experimental sonics of Kanye West's Yeezus, breaking boundaries and redefining what rap could sound like, the decade was rife with innovation. Tyler, the Creator's Flower Boy served as a coming-of-age tale, unfolding with each track, while the enigmatic Earl Sweatshirt left us I Don't Like Shit, I Don't Go Outside as a love letter to introspection.
Saba's mournful Care for Me proved that art could be the salve for grief, a triumph in expressing the human experience of loss. Meanwhile, the unexpected harmony of Freddie Gibbs' hard-hitting lyricism and Madlib's eccentric beats in Piñata defied all odds and resulted in a timeless classic. These and many more brilliant records stand as the cultural signposts of the 2010s, each one uniquely defining the decade's hip-hop narrative.
So let's get into it. From Kendrick Lamar's brilliant To Pimp a Butterfly to Drake's confrontational If You're Reading This It's Too Late, here are the top 100 best rap albums of the 2010s.
100. 2 Chainz – Pretty Girls Like Trap Music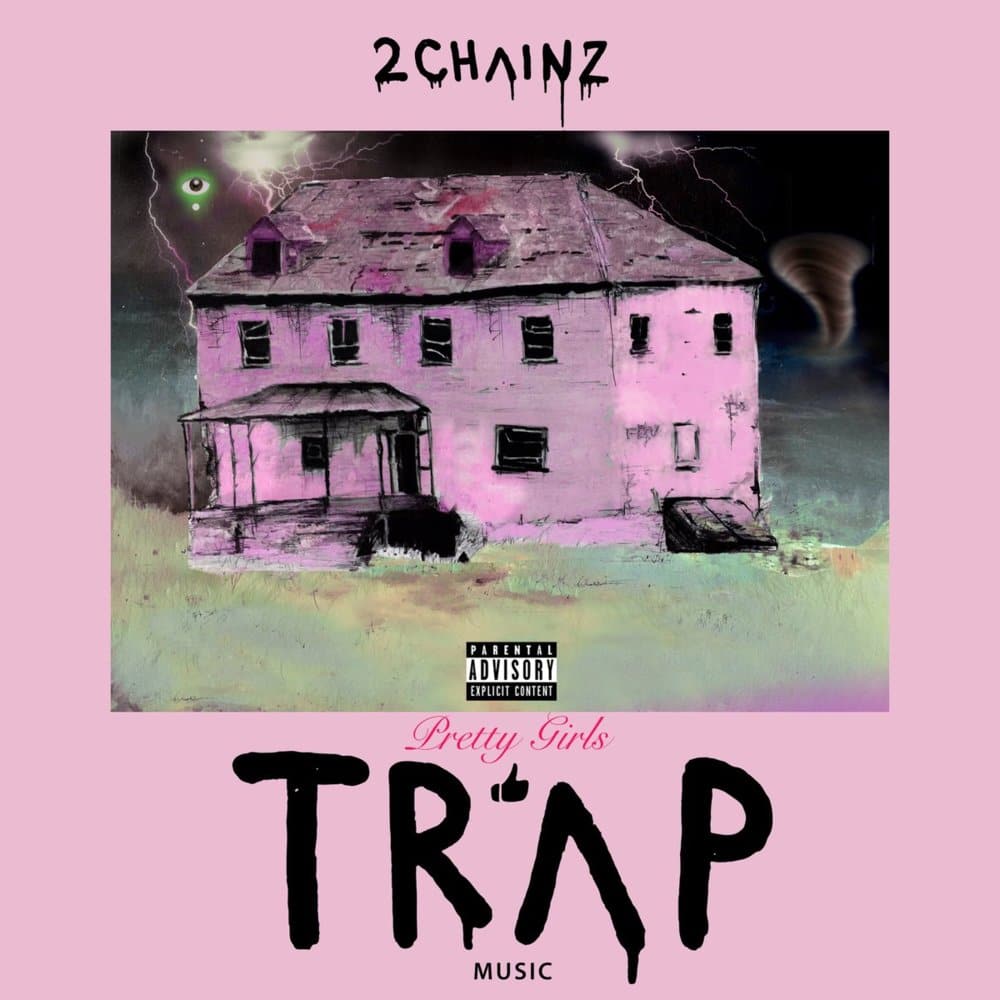 Released: June 16, 2017
After grinding it in the rap game for close to two decades, 2 Chainz hit a career zenith with Pretty Girls Like Trap Music. Dressed in casual presentation, the album's barebones packaging belies its significant and tantalising content. Evoking the past while exploring the future, the Atlanta rap veteran offers vivid wordplay and cutting commentary that showcases the richness left in trap music. Producers like Honorable C.N.O.T.E., Mike Dean, Mike Will Made It, and Murda Beatz lace 2 Chainz with some the finest beats he's rapped over, while guest stars Gucci Mane, Quavo, Travis Scott, Nicki Minaj, Swae Lee, and Drake make this a star-studded affair.
99. Cardi B – Invasion of Privacy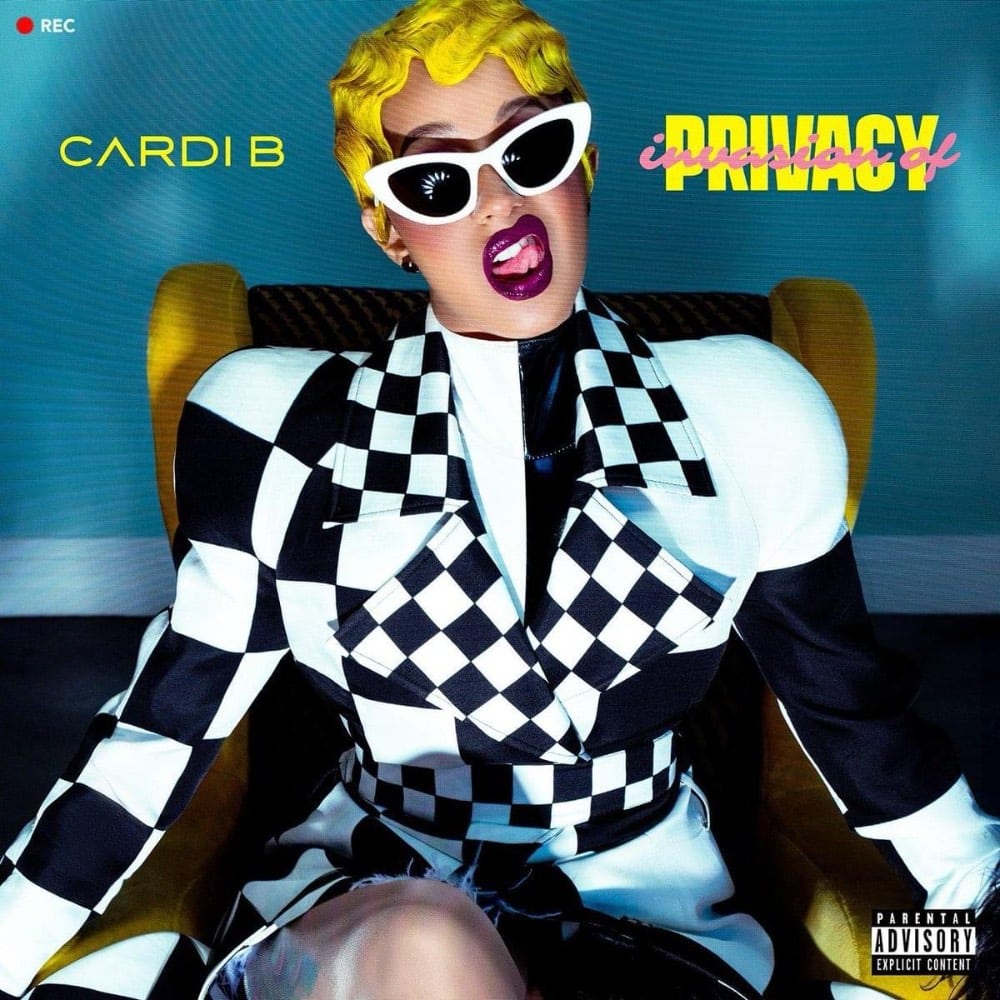 Released: April 6, 2018
With Invasion of Privacy, Cardi B transformed her journey from strip club to stardom into a powerful debut album. An intoxicating mix of trap beats and pop glitter, the rapper's album is a fearless statement from a rising star, bolstered by her vibrant personality and raw talent. It's a magnetic collection of tracks celebrating Cardi's ascension, with a potent blend of party anthems and candid reflections on her past and newfound fame.
98. Kevin Gates – Islah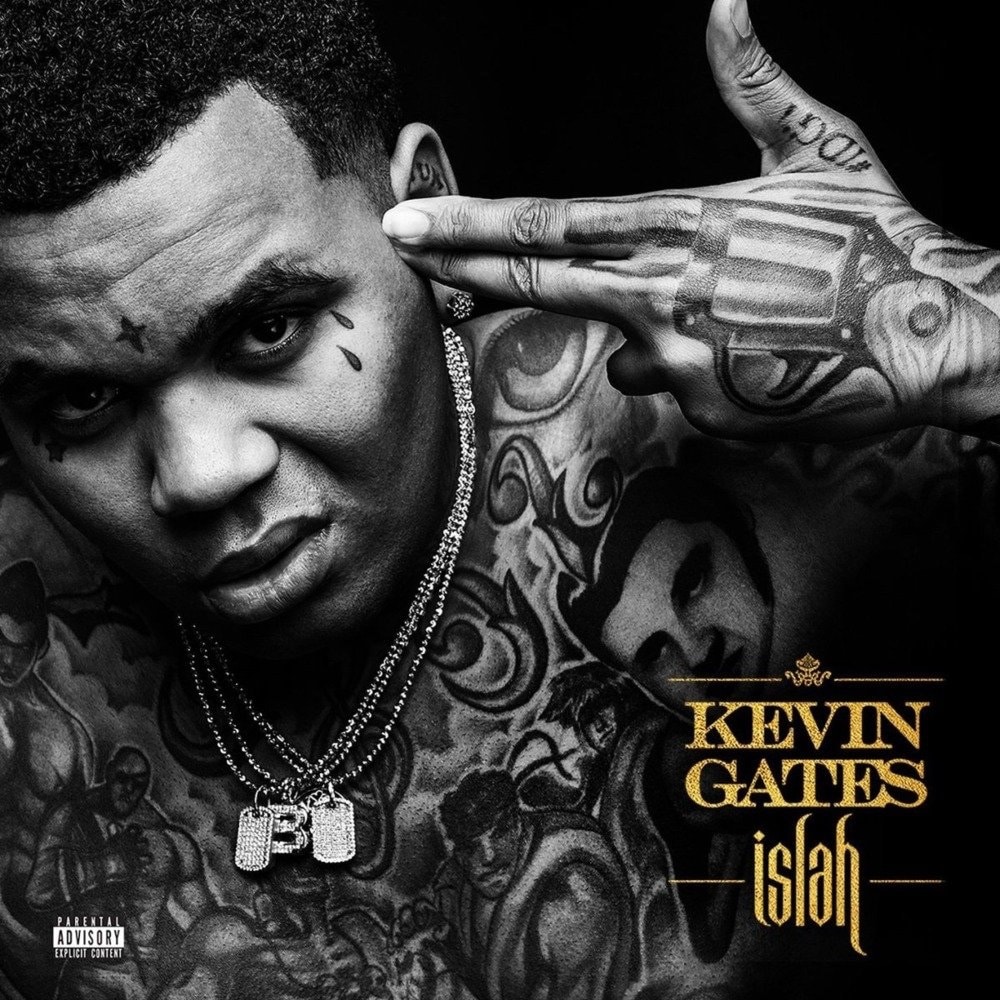 Released: January 29, 2016
Kevin Gates' debut album Islah is an introspective triumph, presenting an artist unafraid to confront personal hardship and controversy. Gates' blend of rap and melody unravels a range of emotions, from the fiery intensity of "La Familia" to the profound reflection on fame and heritage in "The Truth." Islah is more than a rap album—it's a powerful exploration of resilience, creating a captivating narrative through the lens of an artist whose honesty fuels his artistry.
97. Childish Gambino – Because The Internet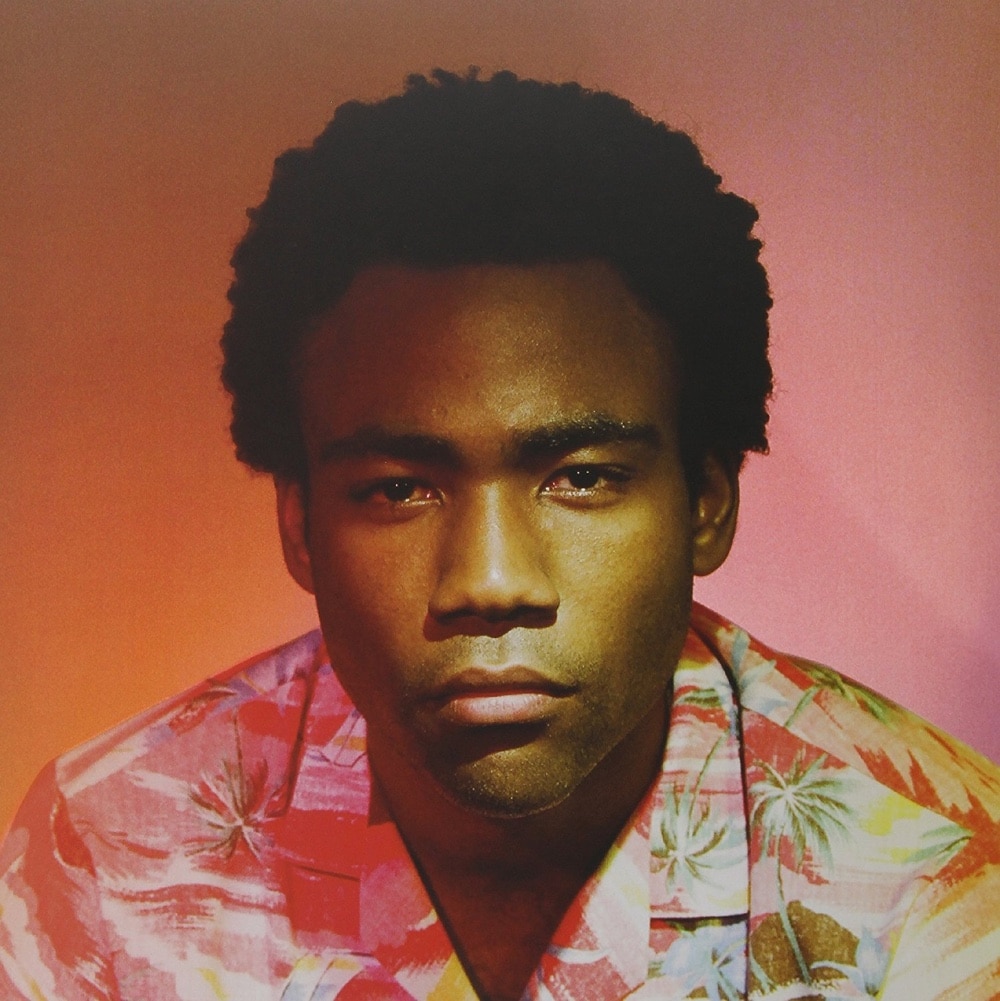 Released: December 10, 2013
Blending indie and mainstream vibes, Childish Gambino's wit and lyrical prowess pull together to create a tapestry of relatable anxieties and unique narratives, making Because The Internet both attractive and intellectual. From the ethereal "Telegraph Ave." to the self-assured "3005", the album embodies a confluence of hip-hop audacity and reflective introspection. Despite its irksome grandiosity, the album offers a fascinating exploration of the cost of privilege and fame.
96. Nicki Minaj – The Pinkprint
Released: December 15, 2014
Navigating the intricate labyrinth of love, heartache, and resilience, Nicki Minaj's third studio album, The Pinkprint, stands as a bold, introspective deviation from her previous work. A finely-crafted blend of rap and R&B with occasional excursions into dancehall, the album offers more than Minaj's typical fiery bars and punchlines. From the candid confessions in "I Lied" to the soul-baring revelations in "Grand Piano", Nicki delivers a cathartic exploration of lost love and self-discovery. Littered with memorable collaborations and punchy hardcore rap, The Pinkprint represents a scattered yet intrinsically cohesive narrative of Minaj's artistic evolution.
95. Saigon – The Greatest Story Never Told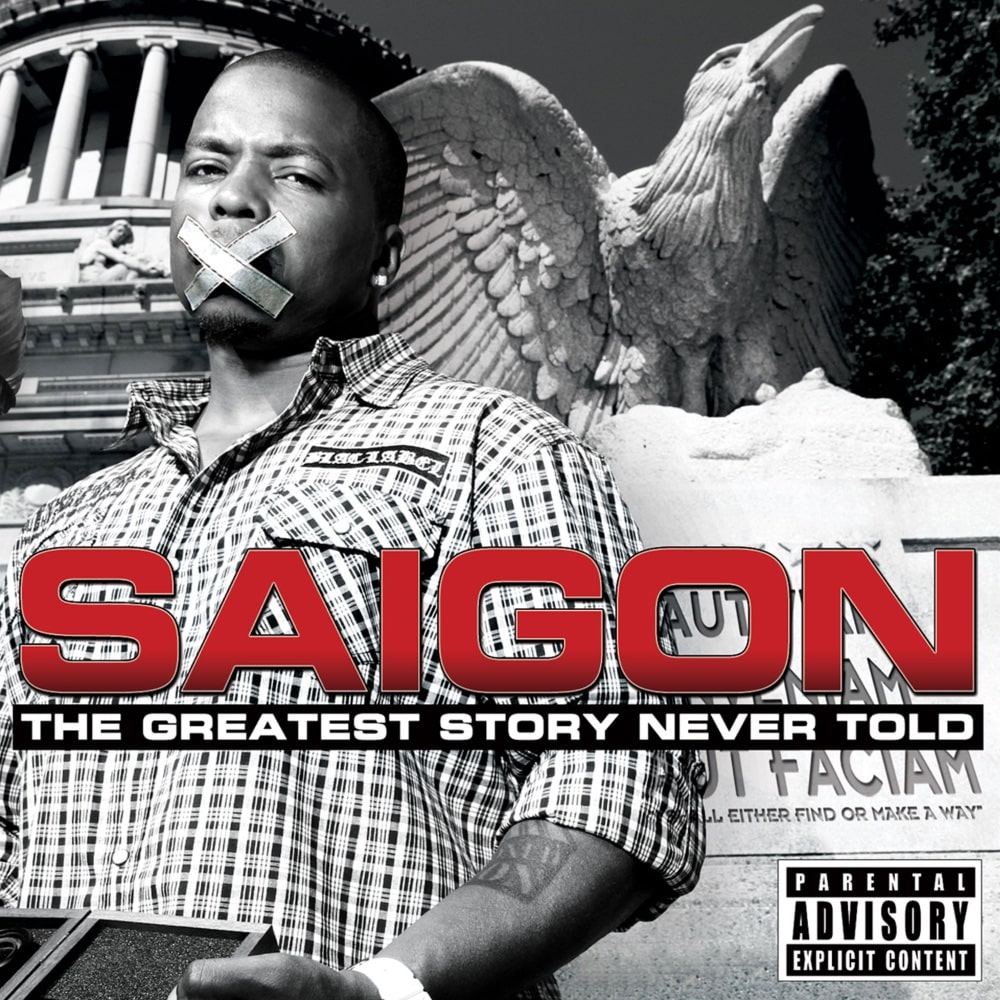 Released: February 15, 2011
After countless delays and setbacks, Saigon's anticipated debut, The Greatest Story Never Told, finally arrived in 2011. Despite the album's tracks aging gracefully during its seven-year incubation, Saigon's knack for social commentary remained pertinent, providing a rap manifesto relevant to the time. The rapper's evolution is stark, manifesting as a clearer focus and less bitterness, yet never compromising on his rage against socio-economic disparity. The 18-track album, clocking nearly 80 minutes, stands as an impressive feat of focus and cohesion, made possible by the masterful production of Just Blaze.
94. Currensy – Pilot Talk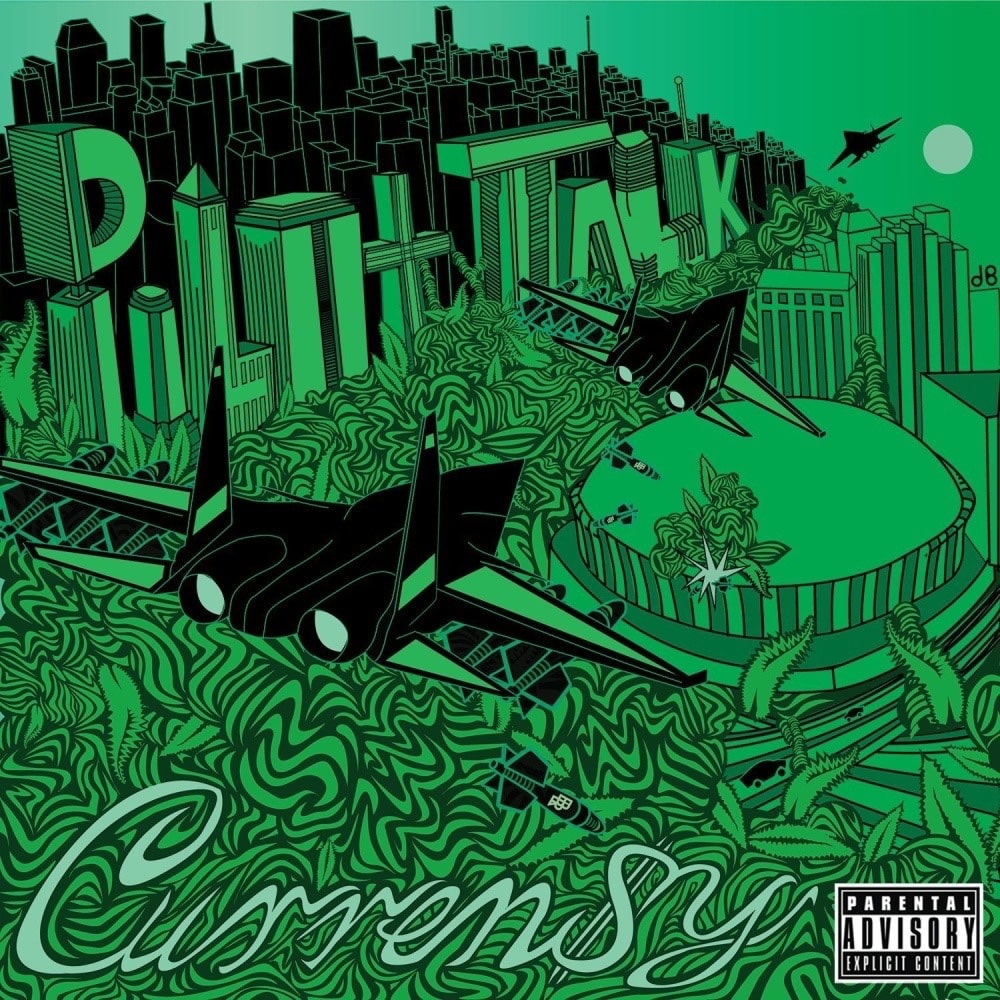 Released: July 13, 2010
Pilot Talk, the third offering from Currensy, came with a healthy mix of familiar tracks and guests, introducing new fans to the authentic Spitta mixtape experience. The rapper's signature woozy delivery and smart rhymes are on full display, particularly in "Breakfast," requiring multiple listens to fully appreciate. His flippant yet sharply candid style sets the tone for the album, solidifying it as an underground anthem. The varied production of Ski Beatz complements the rapper's lyricism perfectly, making Pilot Talk an absolute treat for stoner rap connoisseurs.
93. Wale – The Album About Nothing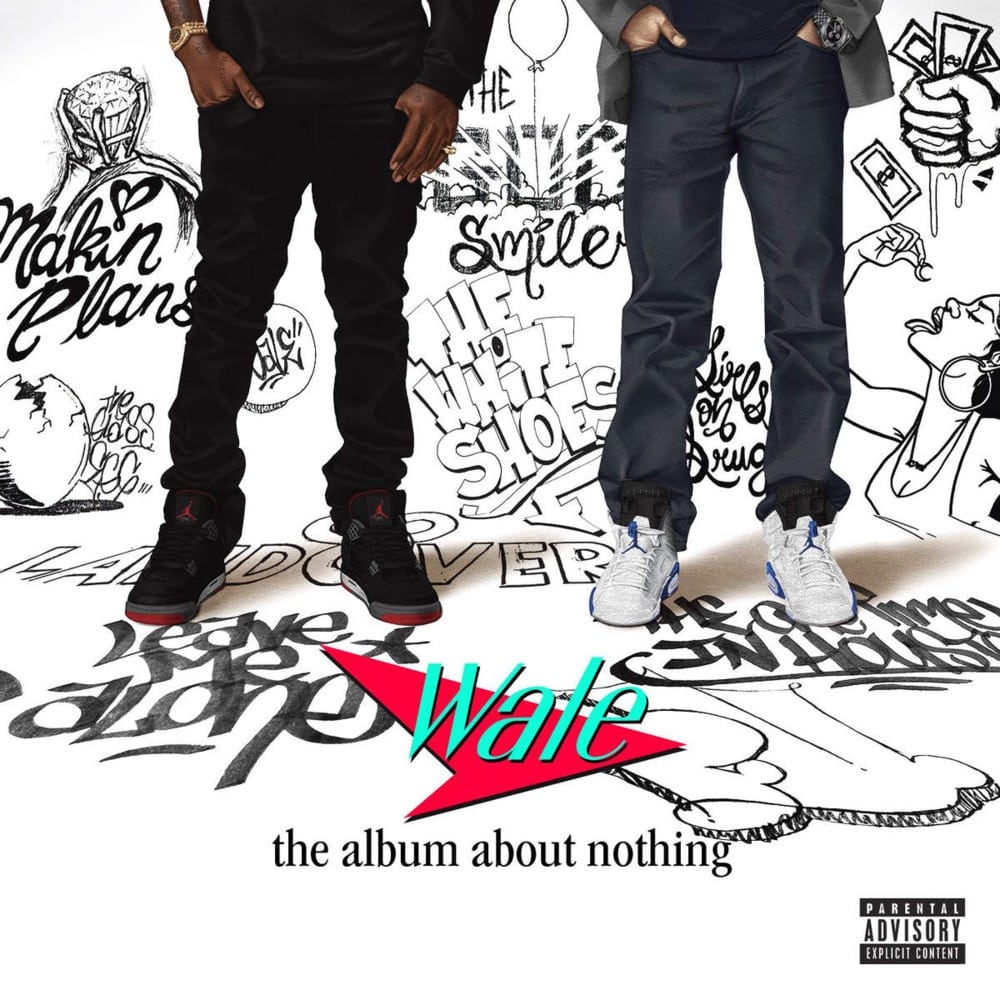 Released: March 31, 2015
The Album About Nothing saw the Maybach Music Group rapper revisit and expand upon the Seinfeld-themed concept from his legendary 2008 mixtape, The Mixtape About Nothing. Things are different around this time on his fourth album — for one, his familiarity with fame has grown to the extent that Jerry Seinfeld himself provides narration throughout the album, further underlining the connection to the iconic sitcom. However, the album's strength lies not in its unique concept but in Wale's candid lyrical exploration of his life's highs and lows. Tracks like "The Pessimist," featuring J. Cole, confront societal issues head-on, while "The Middle Finger" provides a raw look into the isolating nature of depression.
92. Donnie Trumpet & The Social Experiment – Surf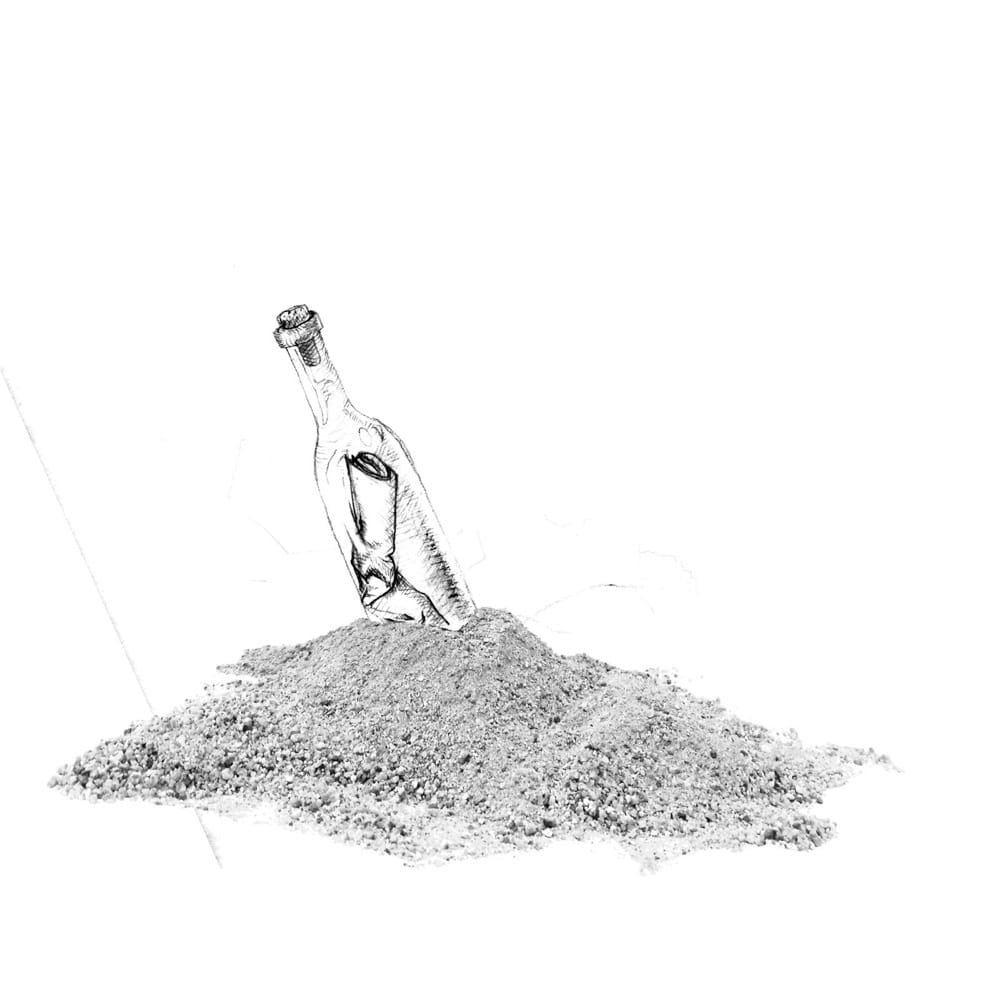 Released: May 28, 2015
Surf, the sprawling 2015 debut from The Social Experiment, isn't a simple follow-up to Chance the Rapper's acclaimed Acid Rap. It's an ambitious, genre-blending masterpiece, showcasing a myriad of influences ranging from Latin rhythms and gospel to disco and psychedelia. The album is a communal exercise in musicality, featuring numerous collaborators while shining a spotlight on Nico Segal's virtuosic trumpet. Surf paints an inviting, multi-layered soundscape that demands repeated exploration, making it a gem of the 2010s.
91. Joey Purp – iiiDrops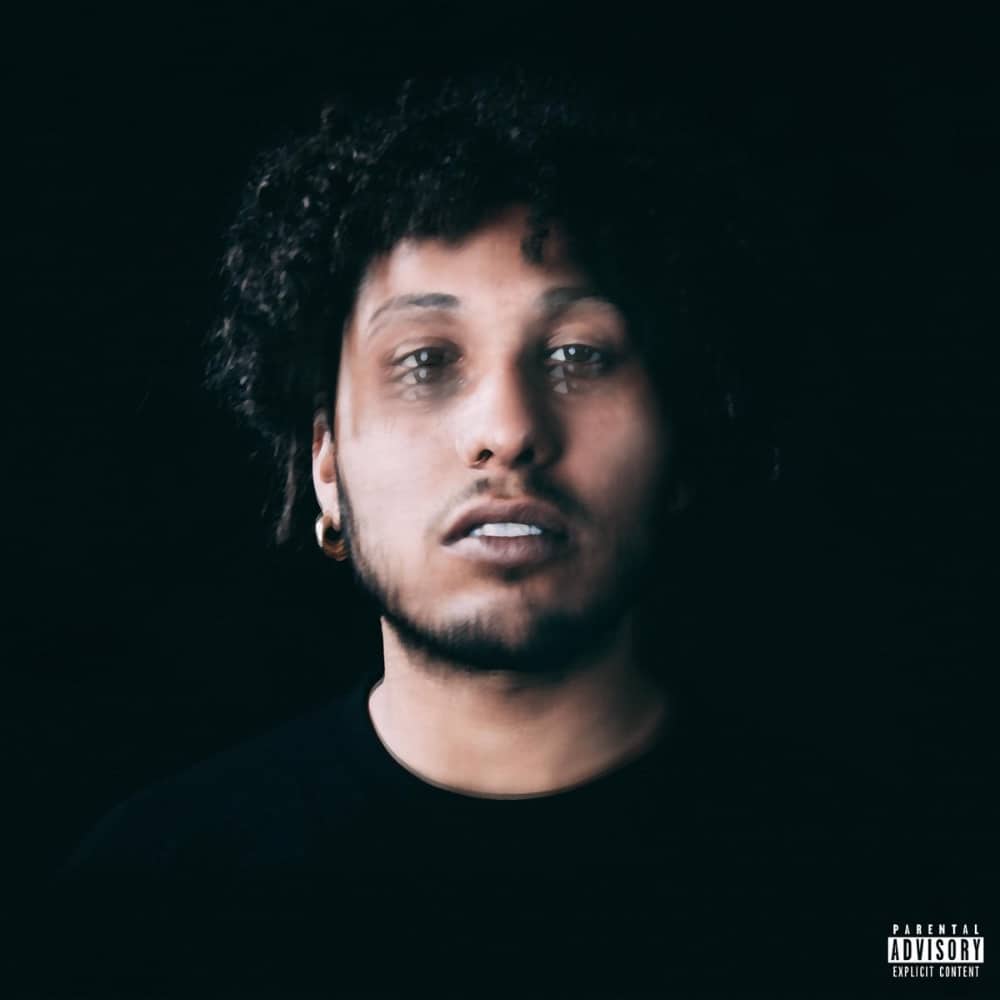 Released: May 26, 2016
Pouring a healthy dose of vivid storytelling and lyrical dexterity into his sophomore mixtape, iiiDrops, Joey Purp erects a captivating self-portrait that vividly reflects his native Chicago. The SaveMoney member oscillates between the harsh realities of lethal summers and the individual struggle between political turmoil and spiritual introspection. Far from a monochrome picture, Joey presents a prism of experiences, every track refracting its own unique light. "Cornerstore" is a particular highlight, unearthing the everyday human narratives often eclipsed by the city's persistent specters of gentrification and gun violence.
90. Action Bronson – Well-Done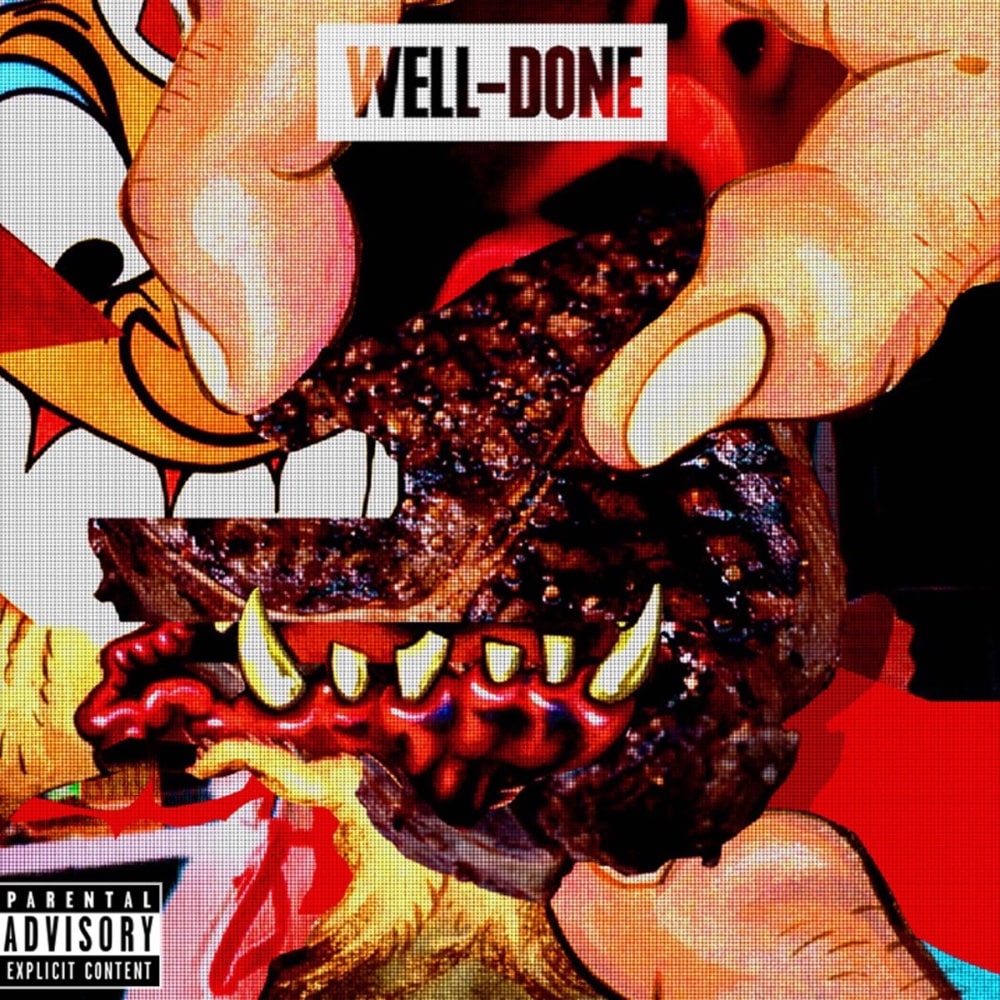 Released: November 22, 2011
Bringing his culinary expertise to the table, Action Bronson serves a feast of gastronomic metaphors on Well-Done, an album that sizzles with the flavor of Statik Selektah's chopped up boom-bap. The Albanian New Yorker spits rhymes over Statik Selektah's laid-back beats and chopped vocal samples, ensuring each track is a juicy morsel of brash lyricism. Songs such as "Love Letter" and "Time for Some" radiate with his unyielding bravado. But the album is not all flame and sizzle. Tracks like "Central Bookings" and "Cocoa Butter" show a gentler, more introspective side of Bronson, rounding out the feast with a perfect palate cleanser.
89. Blu, MED & Madlib – Bad Neighbor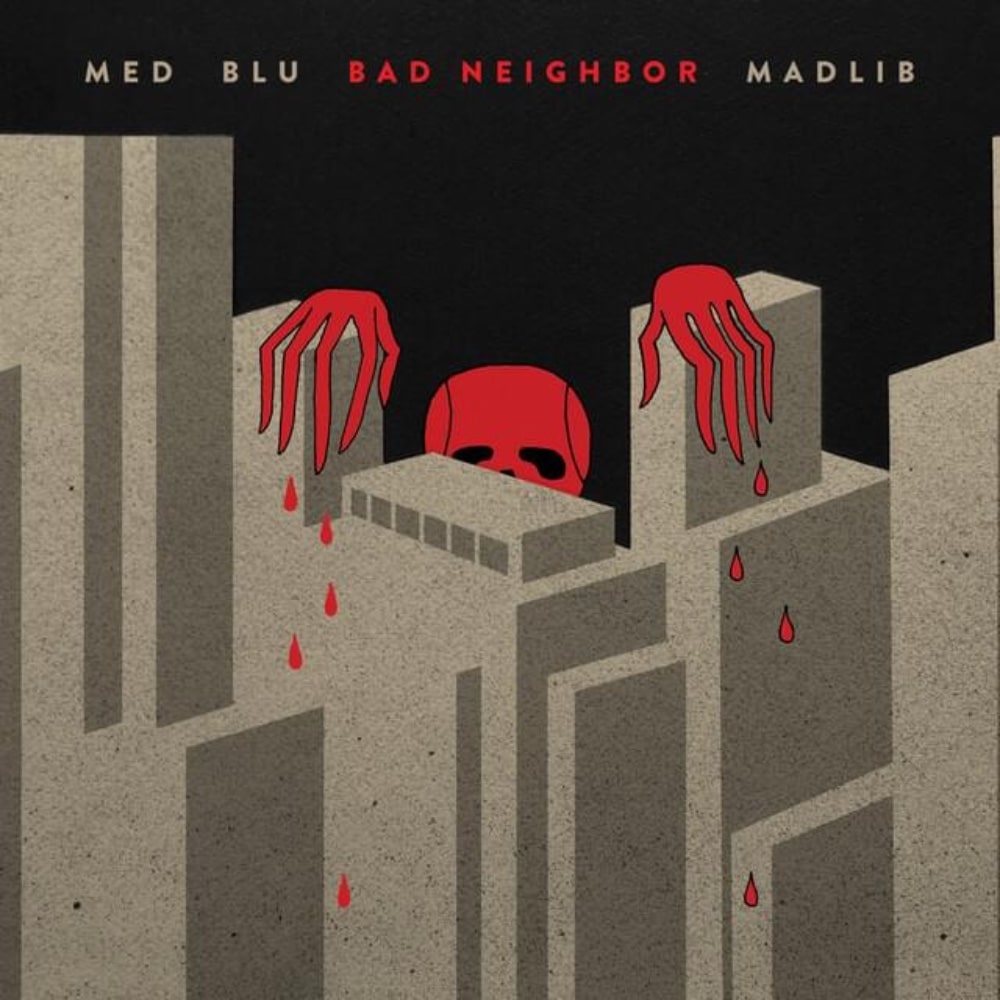 Released: October 30, 2015
Breaking the barriers of traditional collaboration, Blu, MED, and Madlib's full-length album, Bad Neighbor, emerges as an eclectic symphony of beats, bars, and brotherhood. Jumping from the silky smoothness of commercial appeal to Madlib's orchestrated cacophony, the album is a playground of diverse hip-hop elements. Its guest list reads like an honor roll of the avant-garde scene, with standouts including Aloe Blacc's velvety vocals on "Drive In", MF Doom's quirkiness on "Knock Knock", and veteran MC AMG's swagger on "The Stroll". Bad Neighbor spotlights Blu and MED just as much as Madlib, transforming what could have been a simple posse effort into a compelling joint venture that highlights each artist's individual strengths.
88. Skepta – Konnichiwa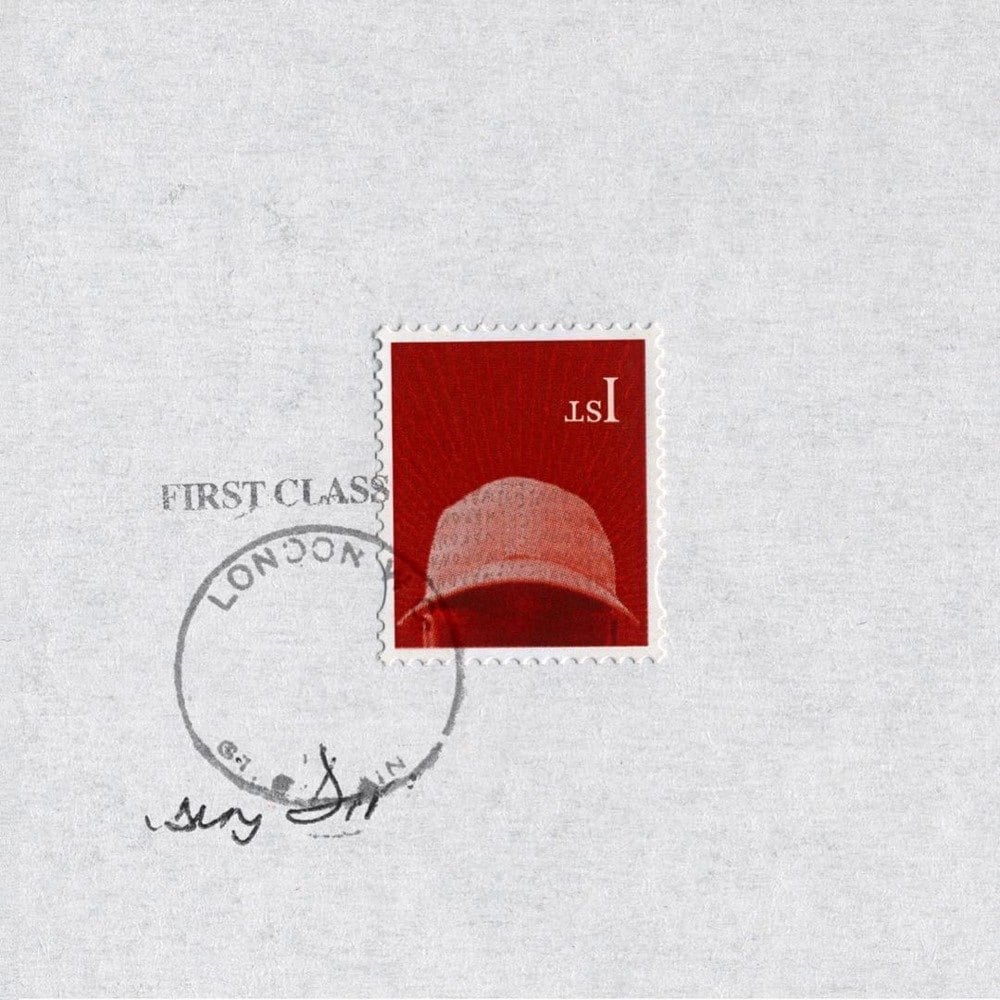 Released: May 6, 2016
With Konnichiwa, Skepta solidified his status as a titan of grime, gaining accolades both in his home turf and across the pond. This isn't your typical grime offering, though. The album straddles the line between UK's gritty underground sound and the U.S.'s polished hip-hop scene, evident in tracks like the soft and melodic "Ladies Hit Squad" and the Pharrell-assisted "Numbers". However, the heart of Konnichiwa lies in Skepta's reaffirmation of his roots, visible in the pulsating beats of "Man," the energetic confidence of "Shutdown," and the grimey authenticity of "That's Not Me". Konnichiwa is Skepta at his best – unapologetically proud of his origins and fiercely innovative in his musical approach – as well as one of the best rap offerings to come from the UK.
87. Maxo Kream – Brandon Banks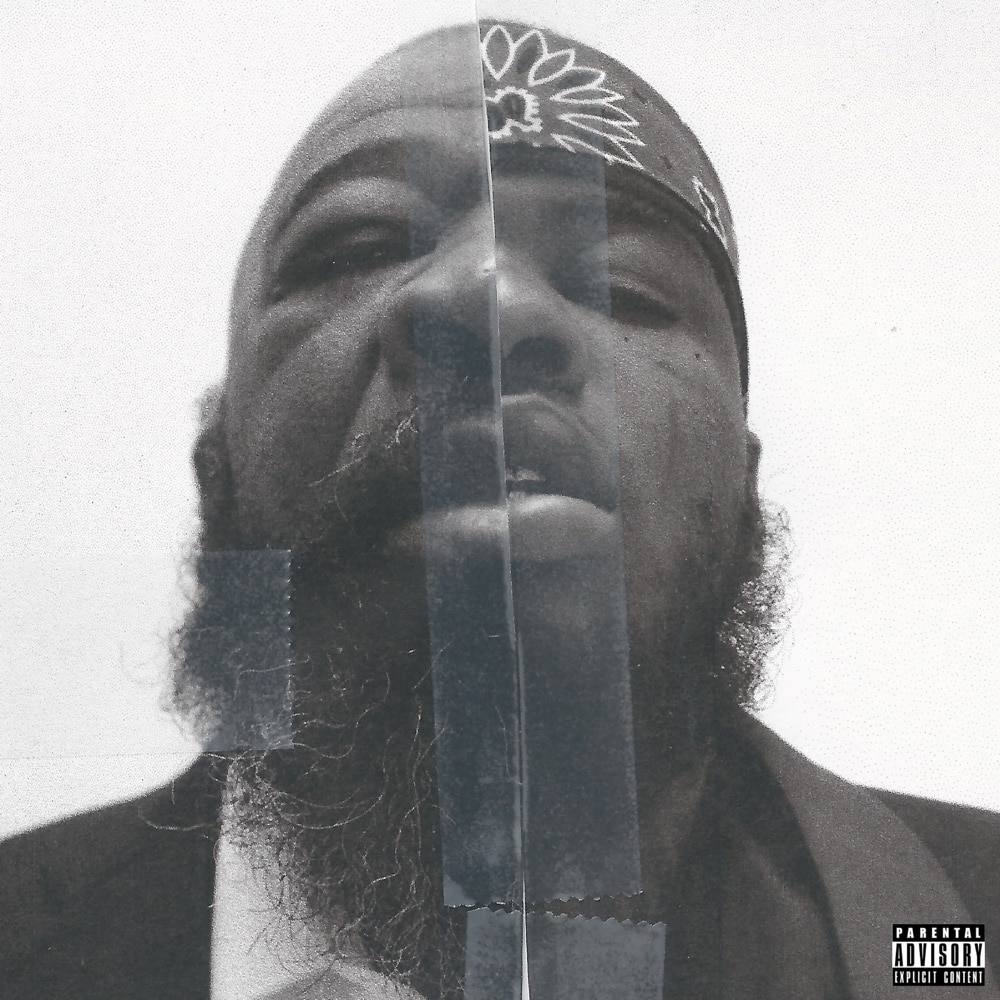 Released: July 19, 2019
This gritty record intersperses occasional radio-ready features with intense storytelling and relentless trap beats, the signature elements that have earned Maxo Kream his street credibility. A deeper dive into the rapper's relationship with his father, the eponymous Brandon Banks, serves as the album's heartbeat. With each track, Maxo delivers potent narratives of personal struggles, incarceration, and family dynamics. The outcome is an enthralling project that finds the Houston-born rapper breaking new ground while standing firmly in his father's shadow.
86. Rick Ross – Teflon Don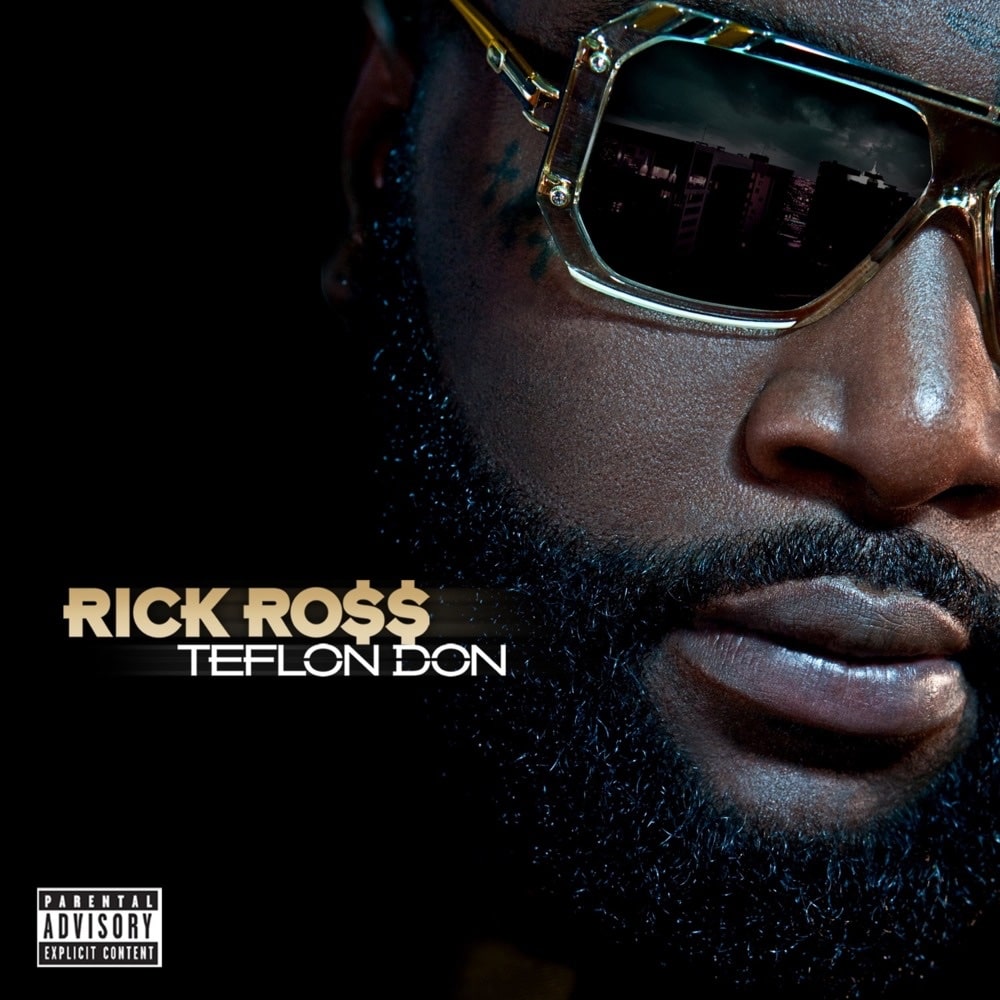 Released: July 20, 2010
On Teflon Don, Rick Ross trades in his signature hard-hitting style for something more organic and poignant. It's an exploration of contrasts, with Ross questioning his pursuit of fame, reflecting on his journey, and painting vivid scenes of triumph and turmoil. Whether it's his illuminating introspection on "Free Mason" or the undeniably moving "Tears of Joy," Ross displays a newfound emotional depth that few could have predicted. That's not say Teflon Don is missing bangers — Lex Luger's one-two punch of "MC Hammer" and "B.M.F. (Blowin' Money Fast)" makes sure of that.
85. Vic Mensa – Innanetape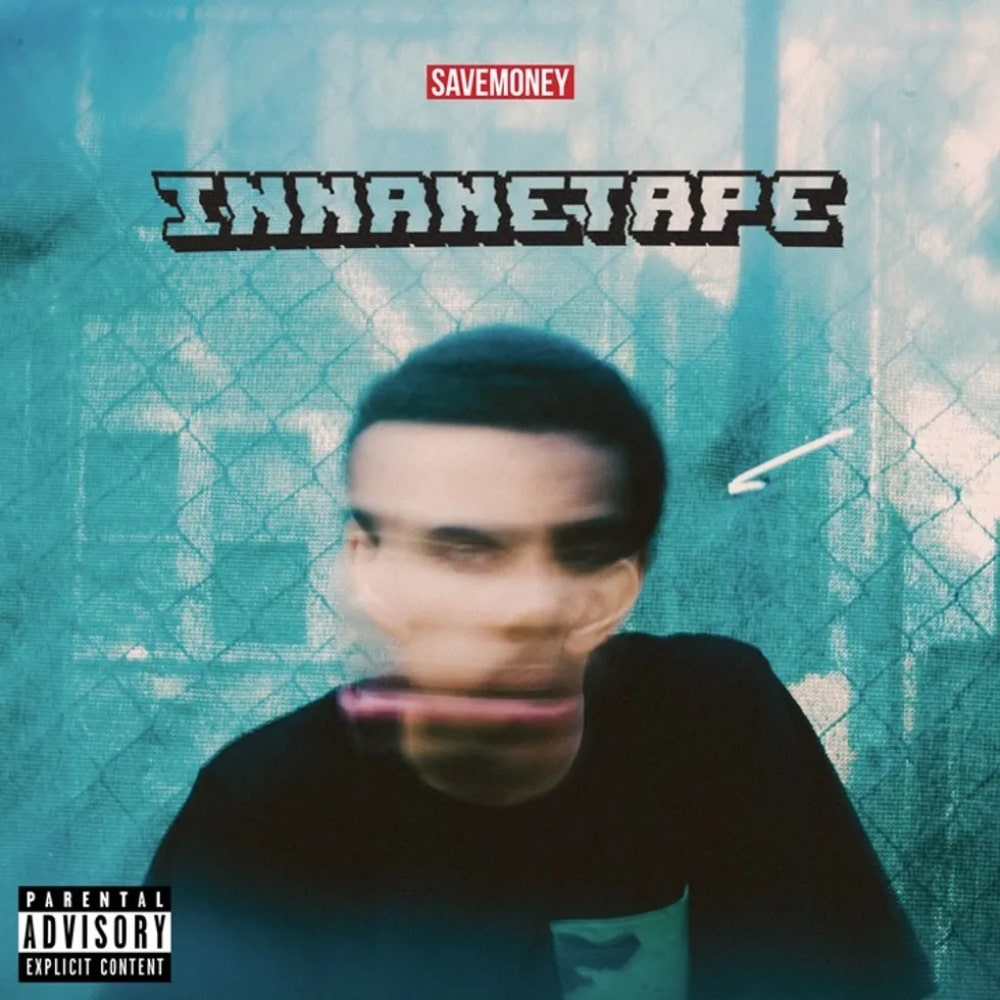 Released: September 30, 2013
Bursting with the energy and dissonance of the digital age, Vic Mensa's Innanetape is a vibrant tapestry of eclectic subject matter and deft lyricism. The Chicago MC navigates topics ranging from his sudden ascent to fame to the societal issues plaguing his hometown. There's a lyrical frenzy to this mixtape, like a restless browser flipping through a multitude of web pages. Mensa effortlessly fuses playful elements with fierce commentary, offering up introspective verses amidst energetic beats and infectious hooks. Innanetape encapsulates the fast-paced, eclectic spirit of the internet world, showcasing Mensa's knack for keeping his finger on the pulse of the times.
84. Joey Bada$$ – All-Amerikkkan Badass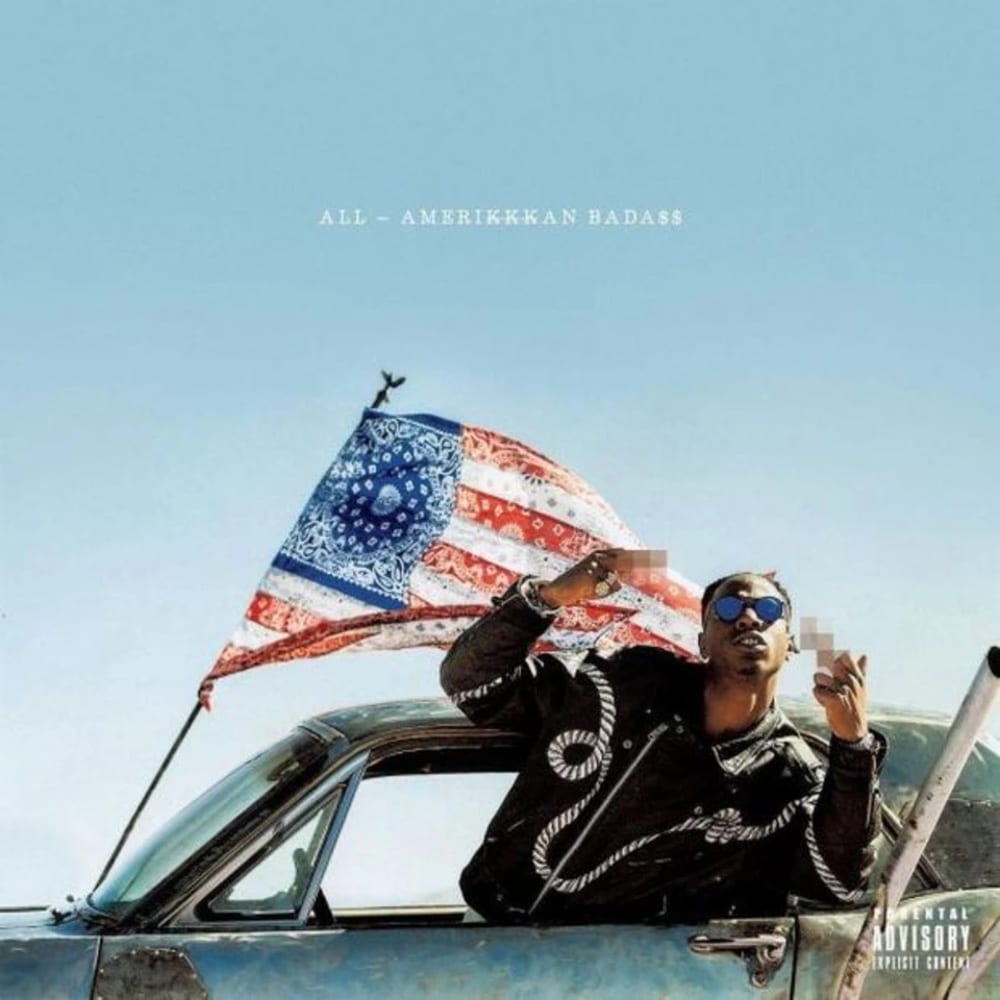 Released: April 7, 2017
All-Amerikkkan Badass sees the young Brooklyn MC catapulting into the sociopolitical arena with a sonic Molotov cocktail in hand. Honoring his roots in the golden era of hip-hop, Joey Bada$$ enlists a cast of sonic architects like DJ Khalil, 1-900, and Kirk Knight to create a soundscape drenched in nostalgia with a little bit of pop sheen. His bars seethe with frustration and urgency, weaving tales of contemporary American strife and hope. Standout tracks such as "Land of the Free" and "Devastated" bristle with tempered optimism, while collaborations with the likes of ScHoolboy Q, Styles P, and J. Cole enhance the album's complexity. Unflinchingly honest, Joey's lyrical tapestry encourages listeners to wake up, educate themselves, and fight for justice.
83. Playboi Carti – Die Lit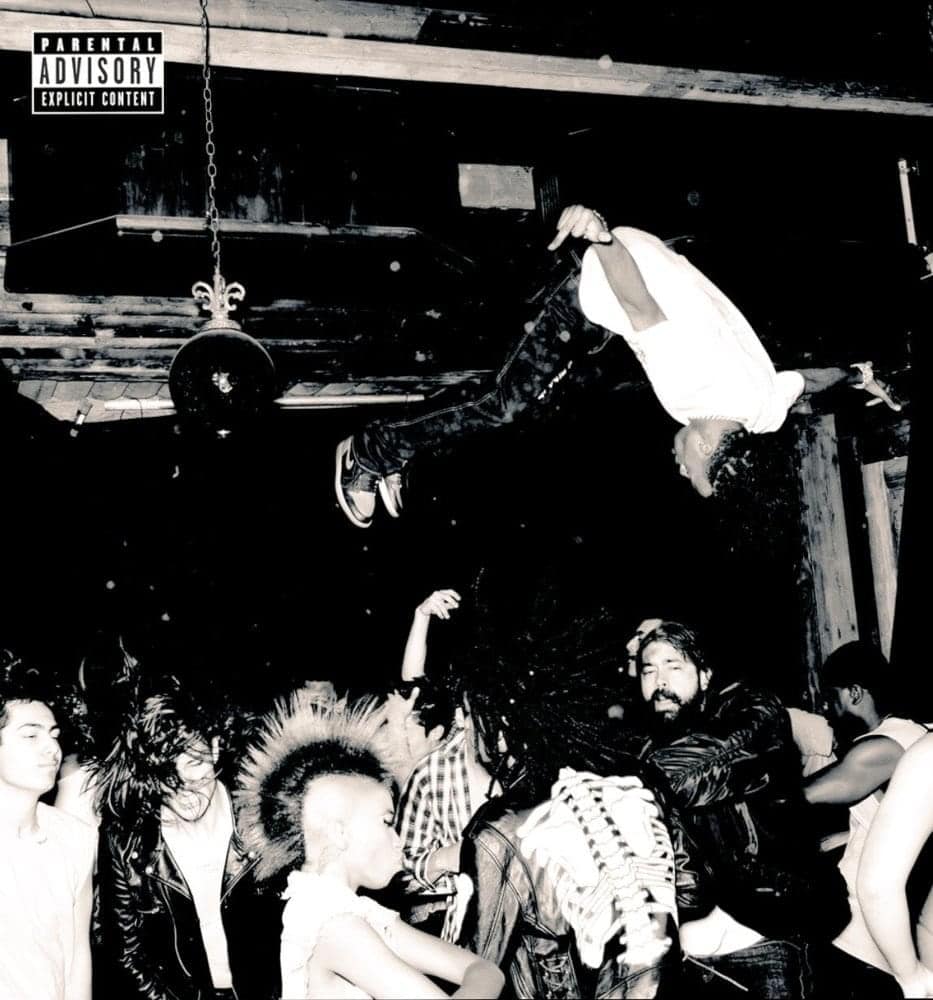 Released: May 11, 2018
Playboi Carti's Die Lit is a vibrant odyssey into the flamboyant world of the rapper. The album dismisses lyrical depth and opts for a novel approach: combining Carti's hypnotic flow with Pi'erre Bourne's intricate production. The pulsating bass and gleaming keys create a sonic tapestry that complements Carti's uncensored lyrics, resulting in a visceral auditory experience. Despite the record's length, each track is an immersive dive into Carti's idiosyncratic universe. With its boundary-pushing soundscape and Carti's unabashed indulgence in hedonism, Die Lit is an unapologetic romp that captures the spirit of contemporary hip hop.
82. Schoolboy Q – Habits & Contradictions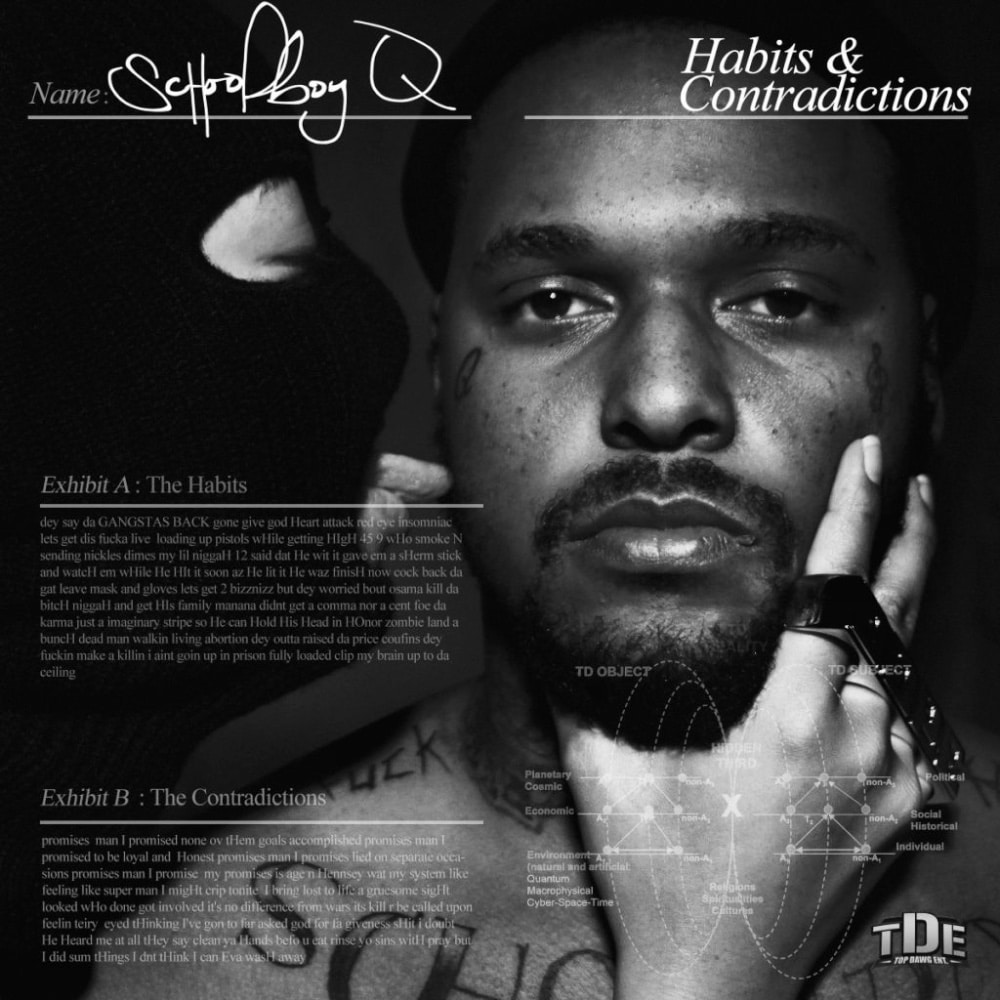 Released: January 14, 2012
Schoolboy Q's Habits & Contradictions blazes trails with its heady mix of gangsta grit and experimental exploration. The album's charm lies in its unpredictability, as it swings from introspective tracks like "Raymond 1969" to the party-fueled anthems of "Hands on the Wheel." This tug-of-war between chaos and calm is emblematic of the TDE rapper's approach to hip hop – he's equally at home in the shadows of hardcore tradition as he is in the light of the genre's more eccentric corners. With Habits & Contradictions, Q demonstrates a knack for breaking the mold, creating an unforgettable journey through the depth and breadth of his artistic prowess.
81. YG – My Krazy Life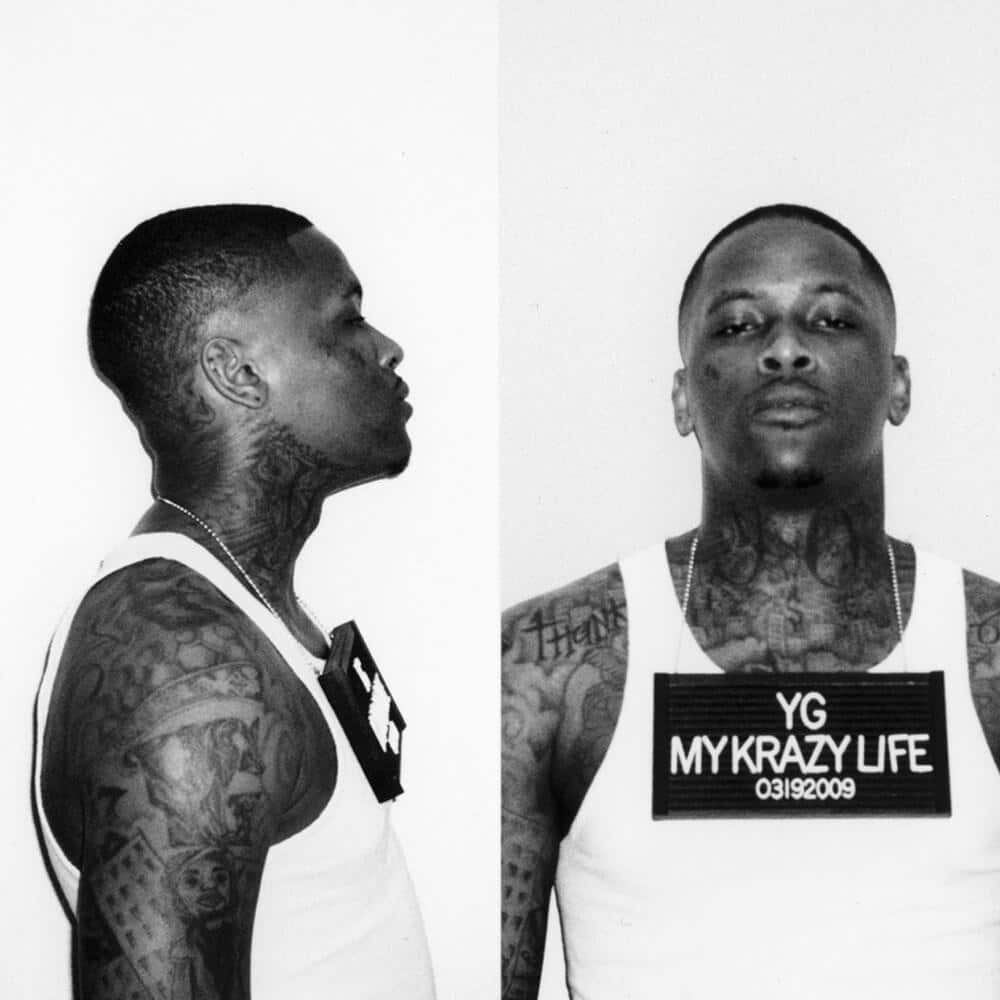 Released: March 18, 2014
Reviving the West Coast gangsta rap legacy, YG's debut album My Krazy Life is a gritty, uncompromising portrait of Compton life. While it might ruffle a few feathers with its explicit narratives, the album is an unflinching reflection of YG's survival instinct and determination to escape his dangerous circumstances. With features from heavy hitters like Kendrick Lamar, Drake, and Schoolboy Q, and the bold, infectious production of DJ Mustard, the Compton-born MC creates an adrenaline-fueled ride through the streets of his youth. It's a well-crafted throwback that successfully bridges the gap between the N.W.A era and today's rap game.
80. Cormega – Mega Philosophy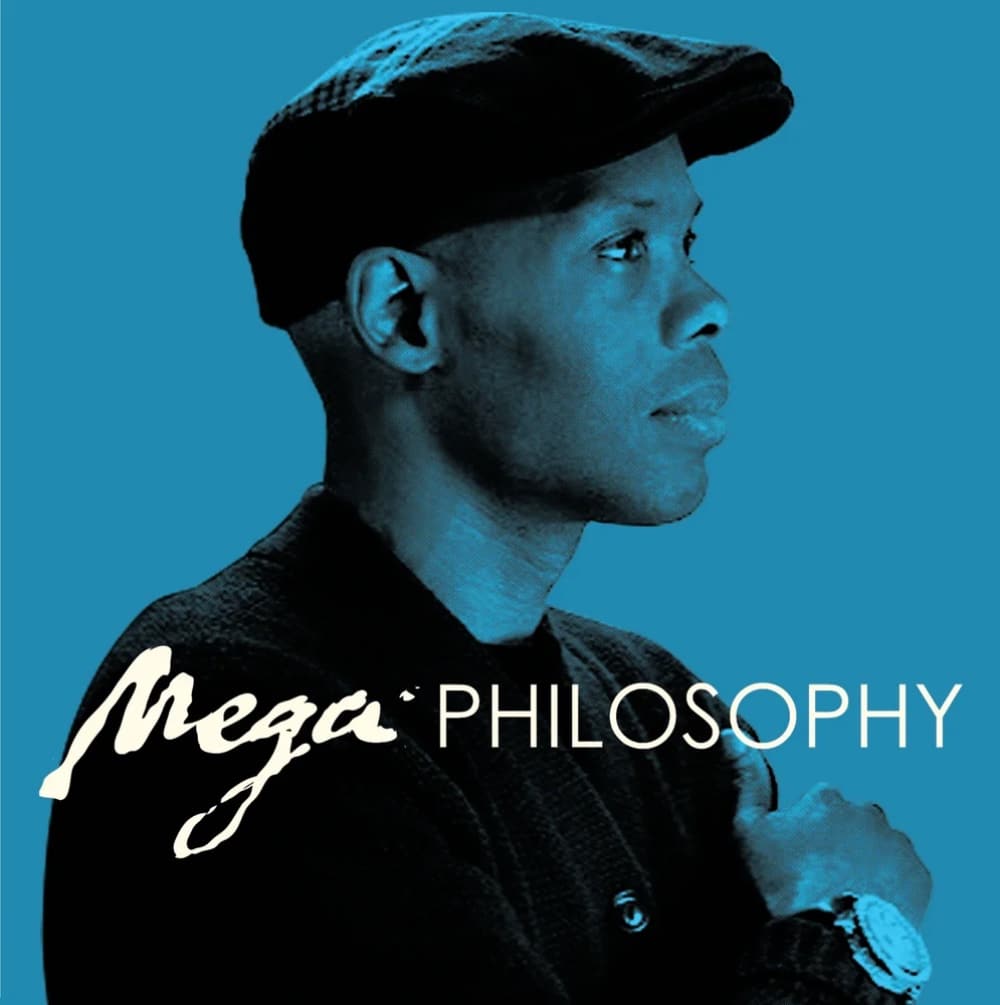 Released: July 22, 2014
Mega Philosophy sees Cormega rising like a phoenix from a five-year hiatus, lambasting the commercialized state of hip hop with unrestrained eloquence. The Queensbridge legend takes aim at the industry's profit-driven ethos and creates a compelling manifesto of artistic integrity. Large Professor's raw, boom-bap production provides a no-frills backdrop for Mega's insightful lyricism, establishing an atmosphere of gritty authenticity. While the rapper's laid-back delivery might falter on faster tracks, it thrives within the album's mostly mid-tempo ambiance. With its piercing social commentary and refreshing back-to-basics approach, Mega Philosophy stands as an essential primer for those craving the pure essence of hip-hop during the 2010s.
79. Skyzoo – Music for My Friends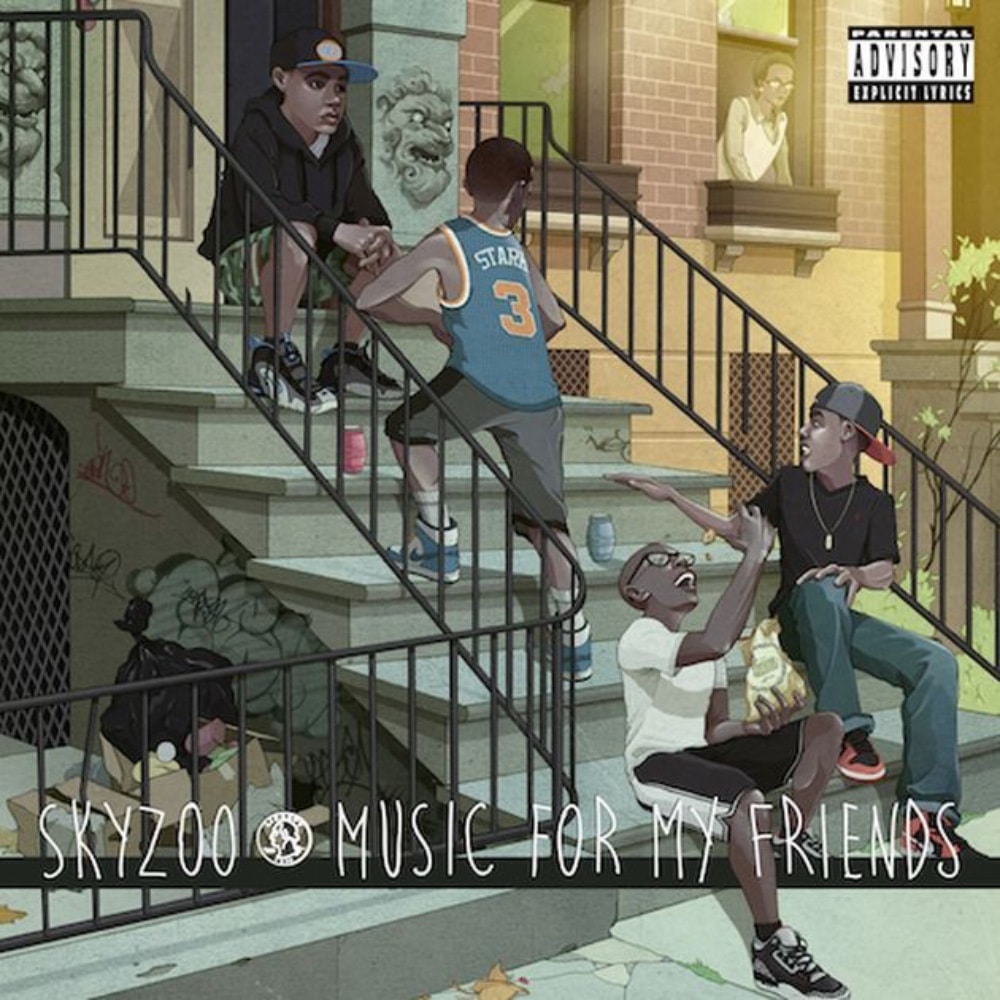 Released: June 23, 2015
Skyzoo's Music For My Friends is a richly woven tapestry of adolescence and nostalgia. The Brooklyn MC takes us on a reflective journey back to his teenage years, painting vivid portraits of life on the stoop in Bed-Stuy. Assisted by a slew of brilliant producers — Illmind, Apollo Brown, Thelonius Martin, and Antman Wonder among others — the album's jazz-infused boom bap beats serve as a fitting backdrop to Skyzoo's lyrical canvas. Features from the likes of Black Thought and Jadakiss add depth to the introspective narratives, while standout tracks such as "Suicide Doors" and "Civilized Leisure" encapsulate the essence of the record—part nostalgic homage, part poignant social commentary.
78. DJ Quik – Book of David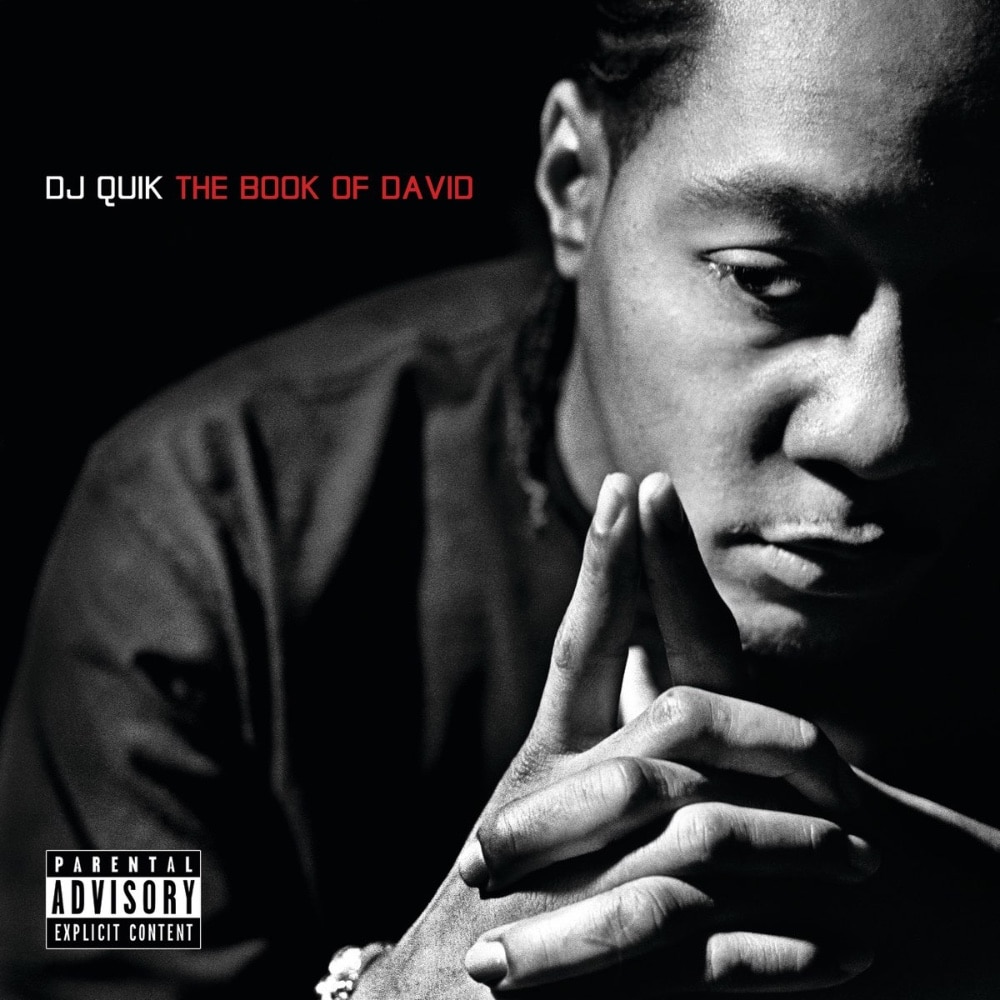 Released: April 19, 2011
Dropped 20 years after his debut album, Quik Is the Name, DJ Quik's Book of David is yet another potent example the West Coast legend's consistency. His lightning-fast creative pace sets a high bar in the realm of G-funk, resulting in a discography often overlooked outside L.A. circles. With its Zapp and Parliament-inspired production, Book of David is a compelling cocktail of retro vibes and forward-thinking lyricism, culminating in a record that skillfully shuns fleeting trends in favor of unfiltered authenticity.
77. Prodigy & The Alchemist – Albert Einstein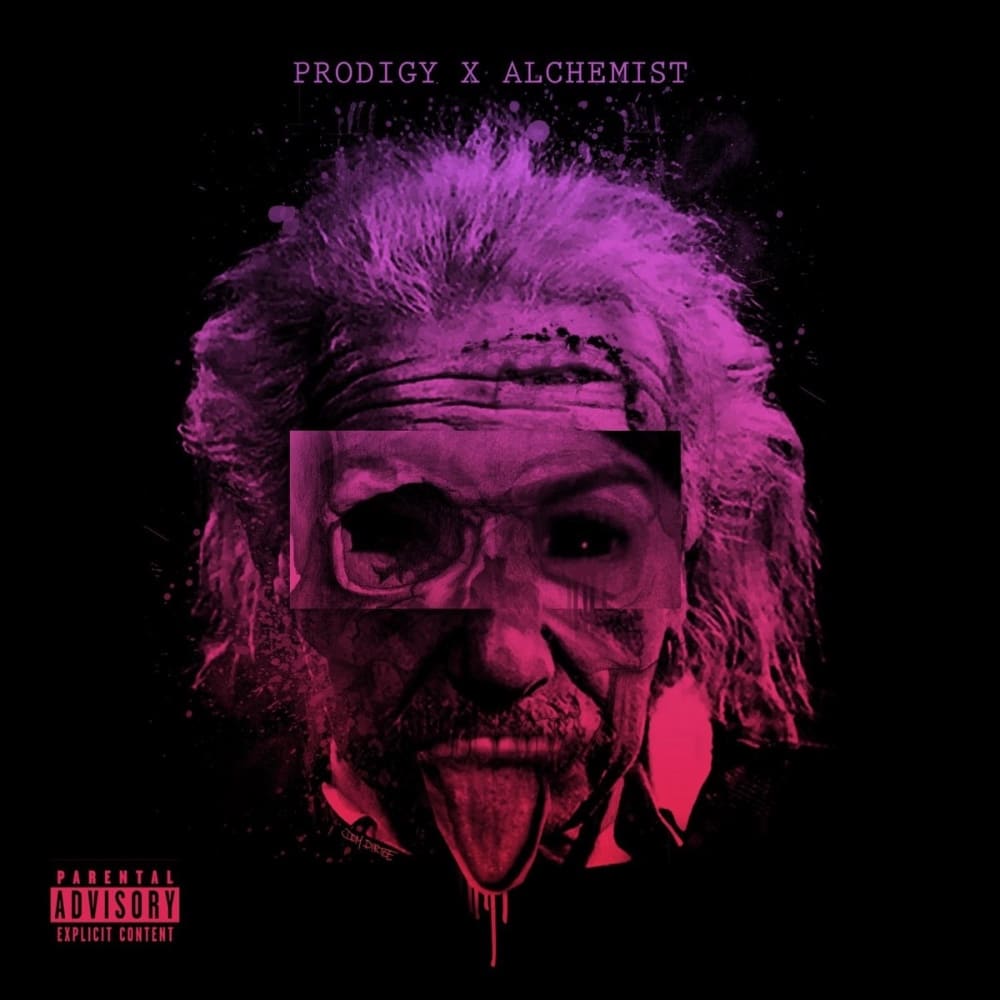 Released: June 11, 2013
With Albert Einstein, Mobb Deep's Bandana P, along with long-time collaborator The Alchemist, gives us a seamless blend of streetwise storytelling and daring production. This album is a showcase of grit and resilience, cementing Prodigy's place in the game after a turbulent personal history. The running theme remains true to P's menacing aura, never straying far from the gritty, immersive universe he's created. Despite moments of potential repetition, Albert Einstein triumphs in maintaining an intoxicating balance of raw lyricism and evolving production that testifies to both artists' drive to keep the Mobb Deep brand alive and thriving.
76. Danny Brown – XXX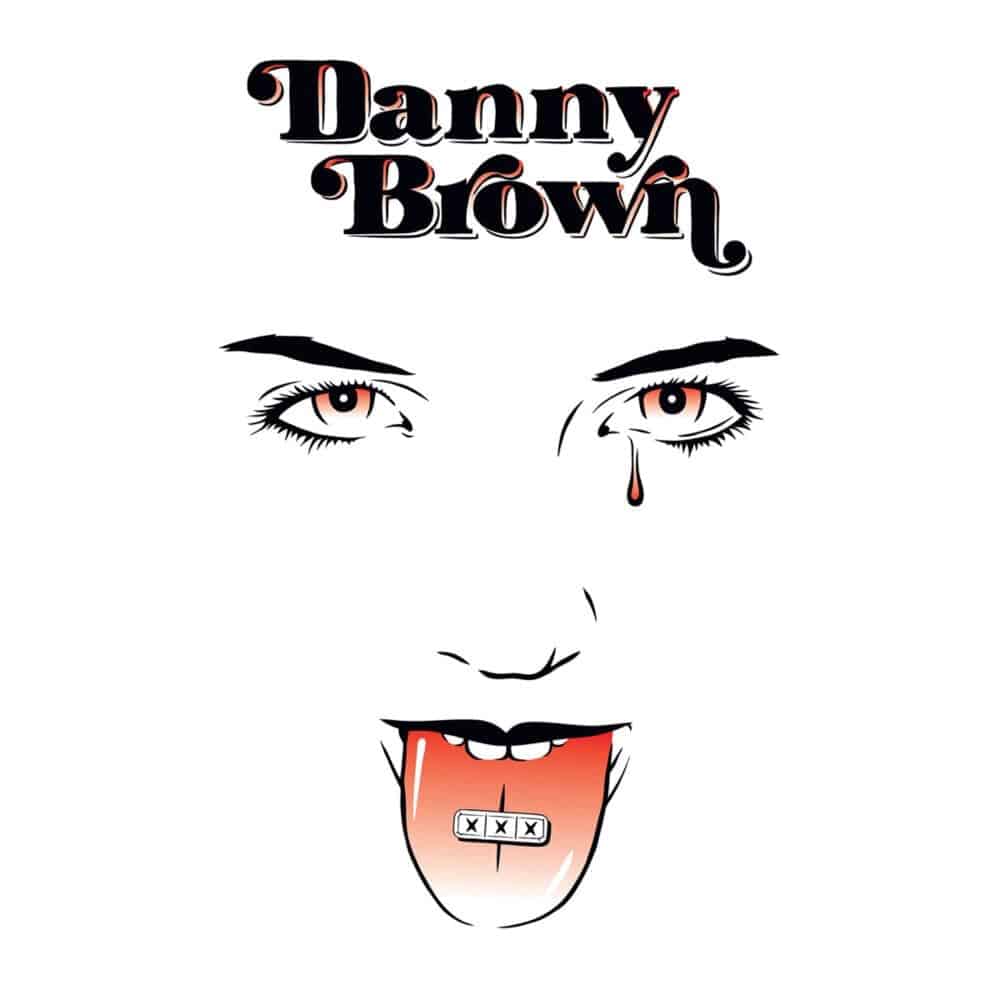 Released: August 15, 2011
XXX, the project that pushed Danny Brown into the limelight, is an unflinching chronicle of a man grappling with newfound fame and self-destruction. The eccentric Detroit MC navigates this disorienting whirlwind with uncanny swagger and a unique vocal delivery that screams confidence. However, beneath this bravado lies a dark undercurrent of fear and uncertainty, manifested in his self-destructive excesses. Danny Brown's brutal honesty and the mixtape's audacious production create an unnerving yet mesmerizing soundscape.
75. Ghostface Killah – Twelve Reasons to Die
74. J. Cole – 2014 Forest Hills Drive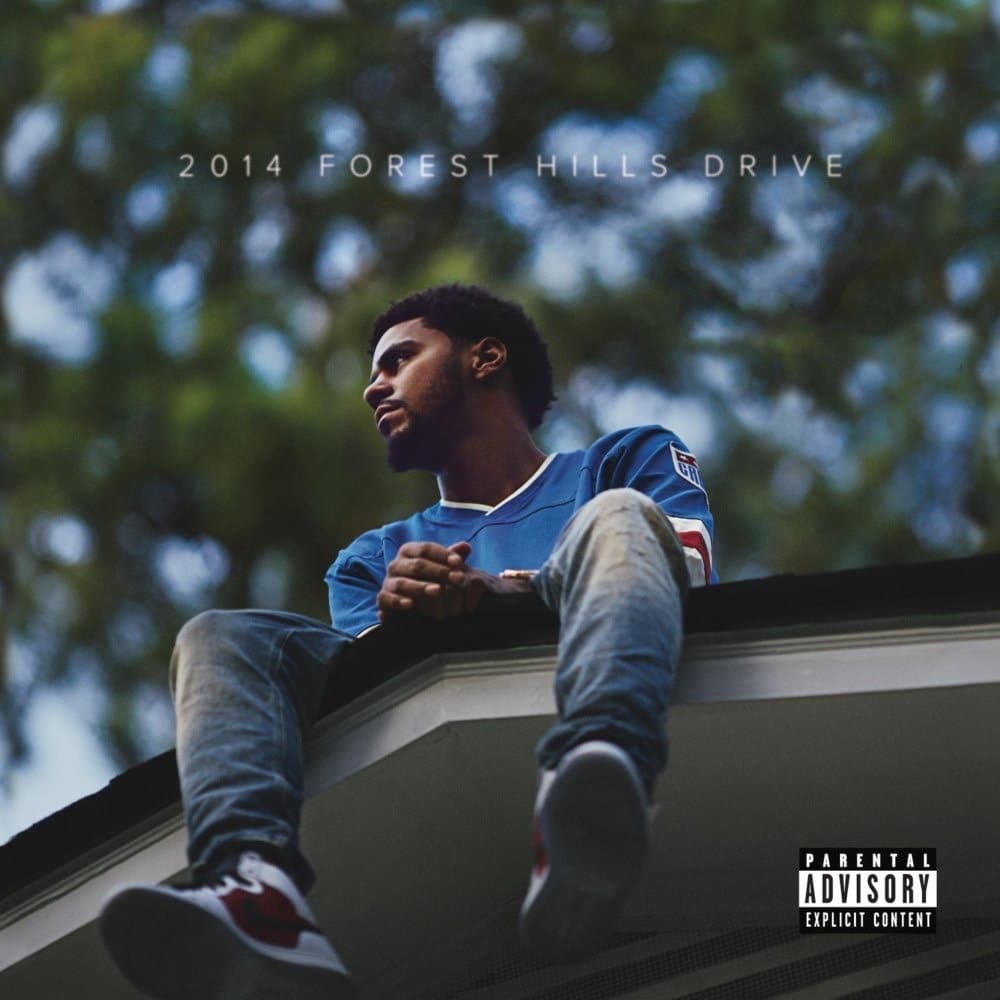 Released: December 9, 2014
A nostalgic reverie becomes a poignant narrative in J. Cole's 2014 Forest Hills Drive. This album marks an assertion of his dominance as a god among his peers and an introspective tour-de-force through his journey from humble beginnings. Bypassing radio gimmicks, Cole, like a master craftsman, fuses raw honesty with intricate rhymes and a hint of braggadocio. Powered by primarily self-production, as well as some touches from Vinylz, Illmind, and Willie B, the album pulses with raw energy, with highlights such as "A Tale of 2 Citiez" and "No Role Modelz." Far from just a collection of songs, this album solidified J. Cole as a rap superstar, putting him in the same category as his A-list peers: Kendrick and Drake.
73. Earl Sweatshirt – Some Rap Songs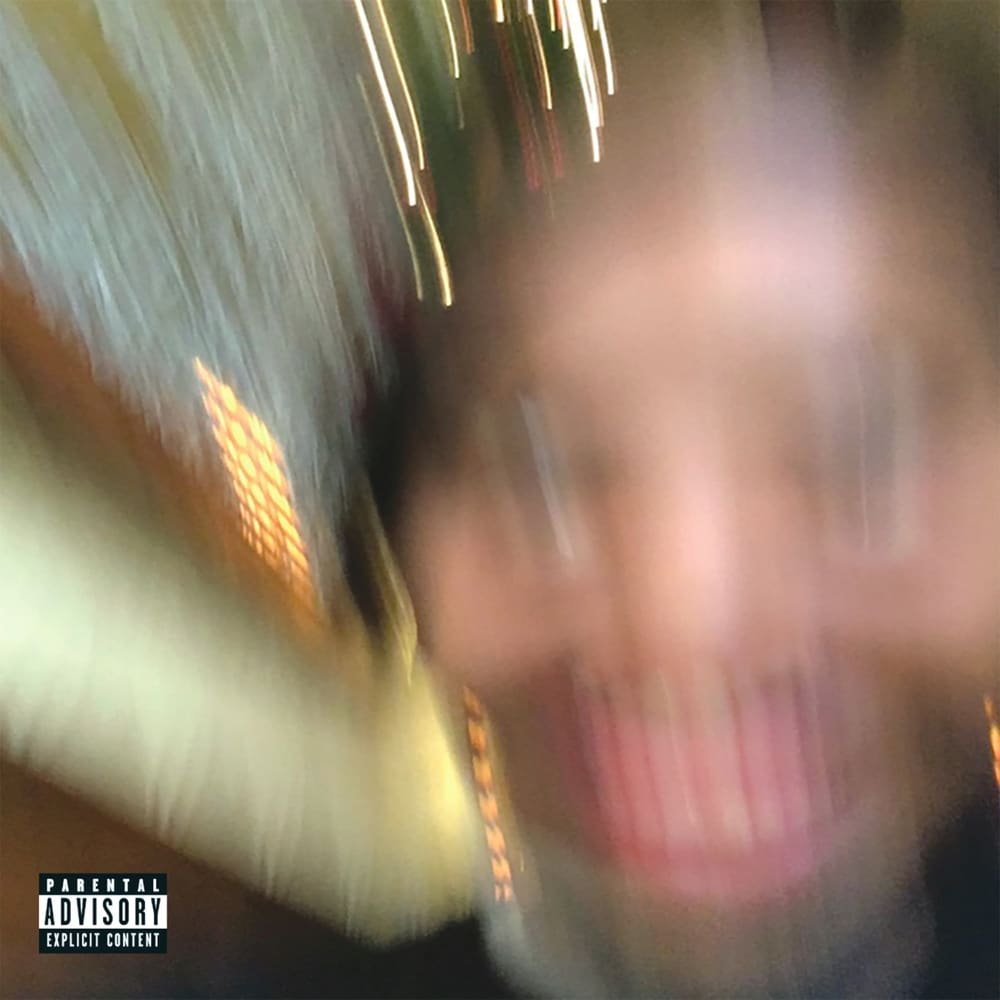 Released: November 30, 2018
Some Rap Songs marks a dark and introspective turn in Earl Sweatshirt's discography. This uncomfortable yet gripping record is an avant-garde exploration of the rapper's personal demons, grappling with fame, expectations, and depression. His dense verses echo his mental battles, with off-beat lines that have a spontaneous, almost improvisational feel to them. The album encapsulates Earl's relationship with his late father, the poet Keorapetse Kgositsile, and provides an unsettling yet profound listening experience. The result is a personal, profound, and deeply moving work that positions Earl as one of the most honest and raw voices in rap.
72. Pusha T – My Name Is My Name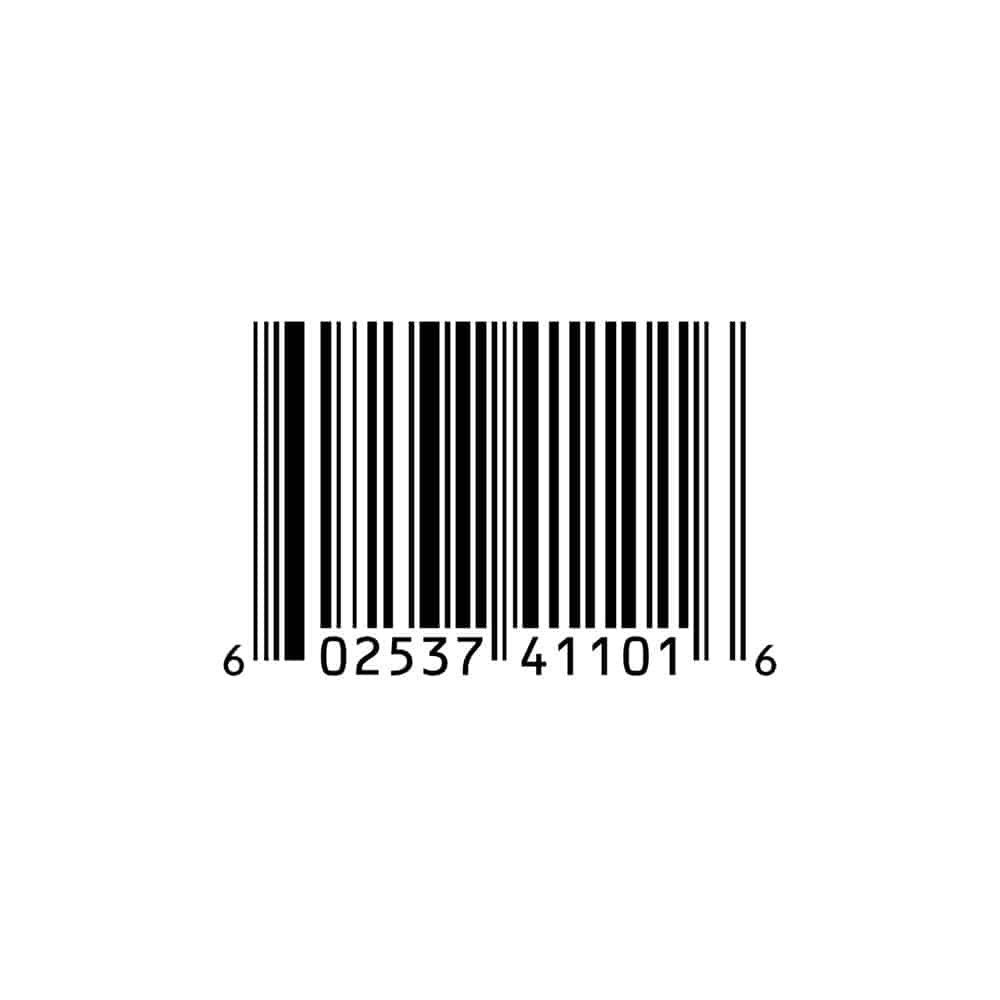 Released: October 8, 2013
With his solo debut, My Name Is My Name, Pusha T delivers a sonic onslaught that's as gritty as it is ground-breaking. Balancing playful come-ons with Kelly Rowland and bare-knuckle brawlers with Kendrick Lamar, Big Sean and 2 Chainz, Pusha forces the listener into a dance between hedonism and hardship. Tracks like "Sweet Serenade" dazzle with deceptive beauty, while "40 Acres" offers a poignant peek into the rapper's hard-knock upbringing. Then of course, there's the out-of-this-world "Numbers On The Board", which might just be the greatest Pusha T solo track ever. The result is a debut solo album that's a relentless punch to the gut, a sonic blend of high-brow artistry and gutter realism. Pusha is uncompromising, cocky, and incredibly vital on this record.
71. A$AP Rocky – LIVE.LOVE.A$AP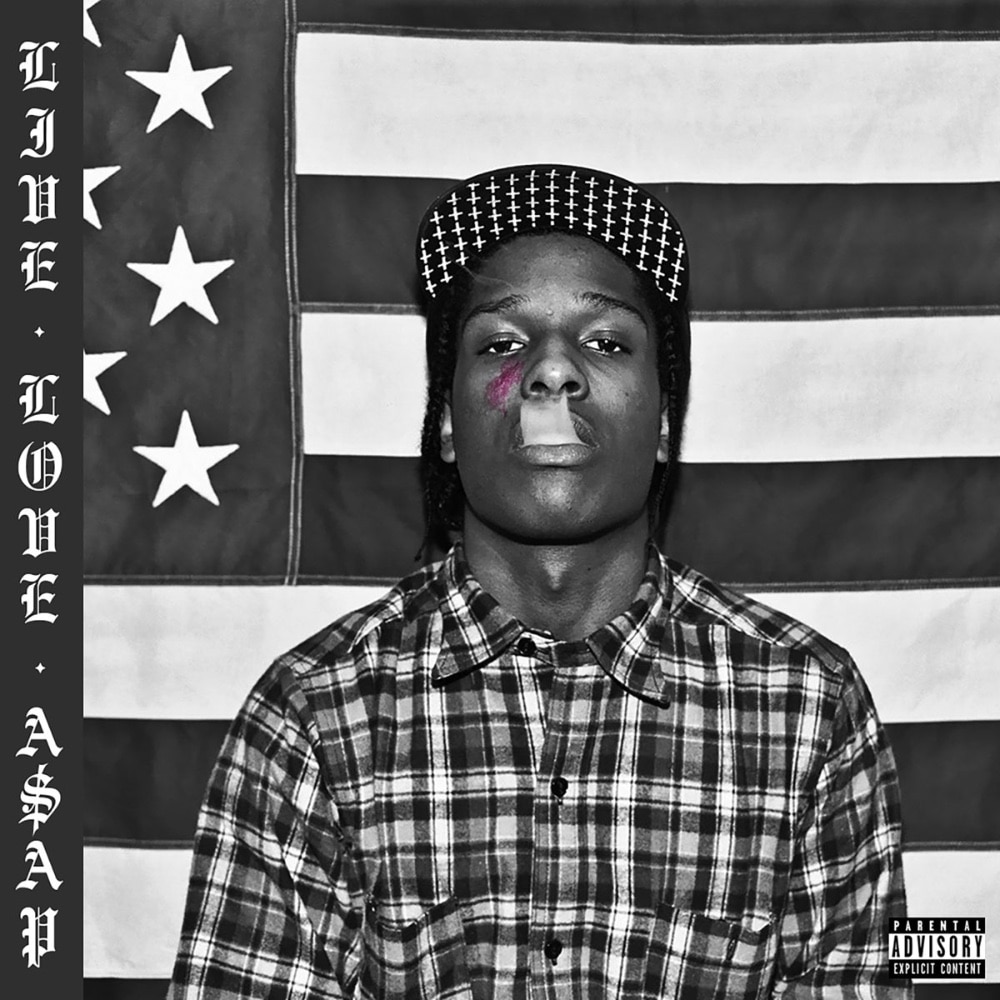 Released: October 31, 2011
One of the most hyped up hip hop artists of the 2010s, A$AP Rocky made waves with his first two "Purple Swag" and "Peso" became New York street anthems. On his debut mixtape LIVE.LOVE.A$AP, the young Harlem rapper transcends the conventional boundaries of hip-hop, effortlessly floating over beats with a Southern flair and Bone Thugs-N-Harmony-inspired flows. With his debut project, he substantiates his reputation, showing he's not a fleeting sensation but a curator of infectious heatrocks. Guided by his unique ear for instrumentals, Rocky embraces the otherworldly soundscapes from producers like Clams Casino, floating over them with the confidence and swagger of a 10-year rap veteran.
70. Jean Grae & Quelle Chris – Everything's Fine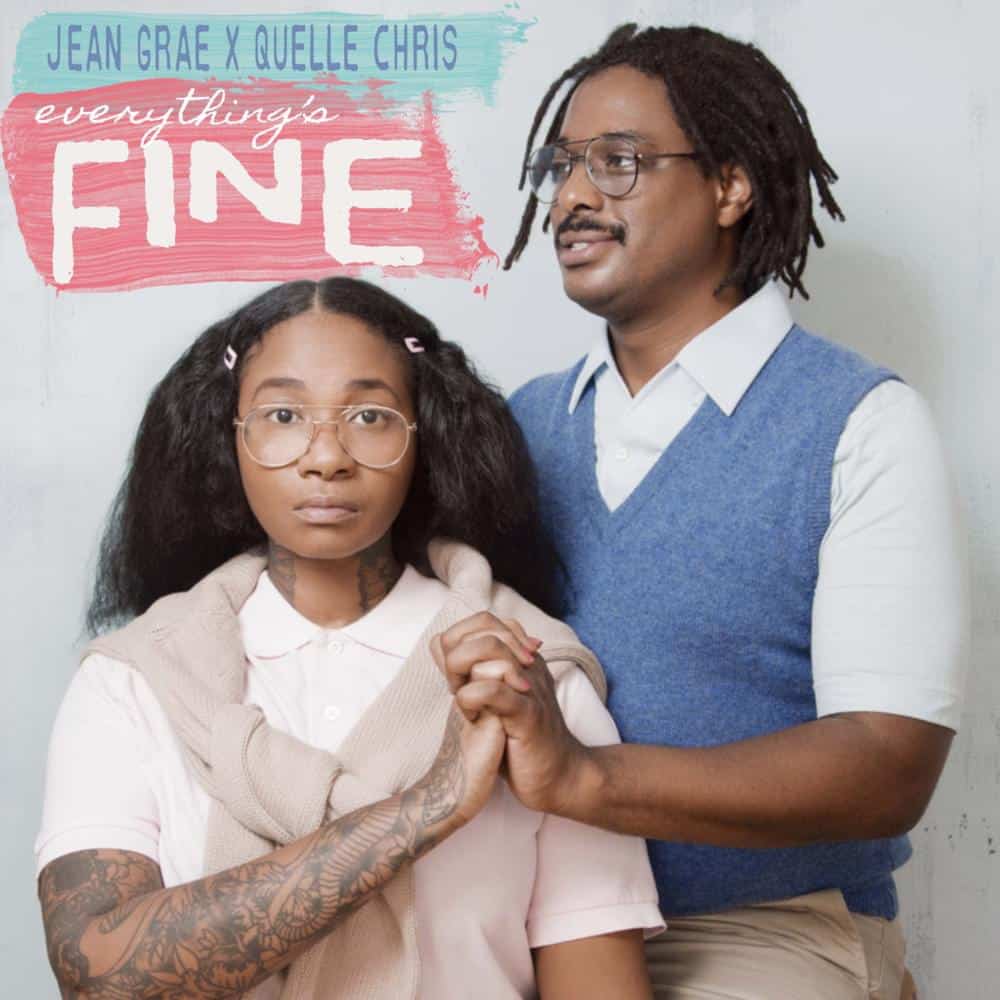 Released: March 30, 2018
Jean Grae and Quelle Chris dissect the facades of everyday optimism in their collaborative project, Everything's Fine. Brilliantly delving into the complexities of daily existence and the whitewashing of hip-hop, the couple employs their starkly contrasting styles to craft an album that's brutally real yet darkly humorous. From the twisted boom-bap production, courtesy of Quelle, to the dramatic flair of Grae, they complement each other perfectly, pushing the boundaries of hip-hop. Comedians add another layer of satire to the project, culminating in a cautious optimism that reminds us – everything may not be fine, but we'll survive.
69. Chance the Rapper – Acid Rap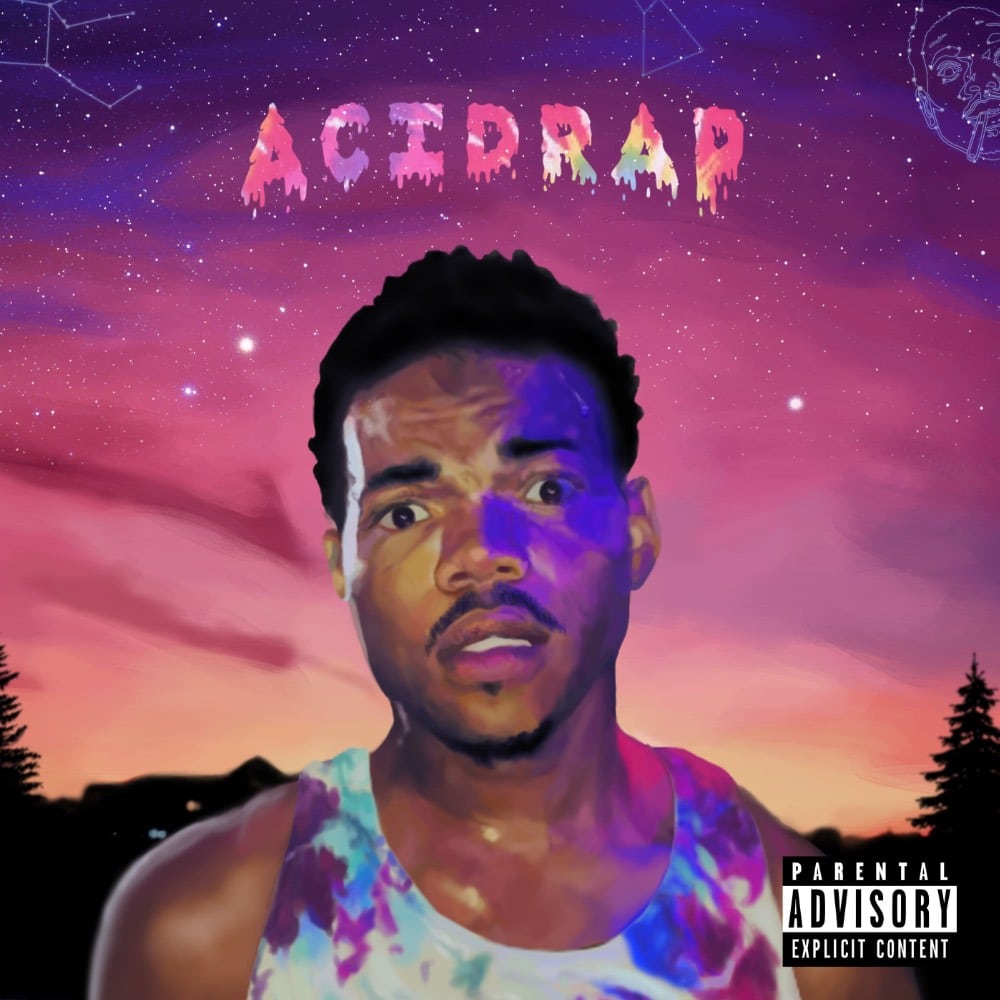 Released: April 30, 2013
Acid Rap isn't just a project from one of the best new rappers of the 2010s; it's a journey through Chance the Rapper's kaleidoscopic mind. This 2013 mixtape is an unfiltered blend of gospel, jazz, and multi-era hip-hop, underscored by a psychedelic exploration of paranoia, substance abuse, and loss. Tracks like "Favorite Song" and "Cocoa Butter Kisses" reveal an artist unafraid to delve into unconventional territories, leading to a triumphant mixtape teeming with hooks, positivity, and profound introspection.
68. The Roots – How I Got Over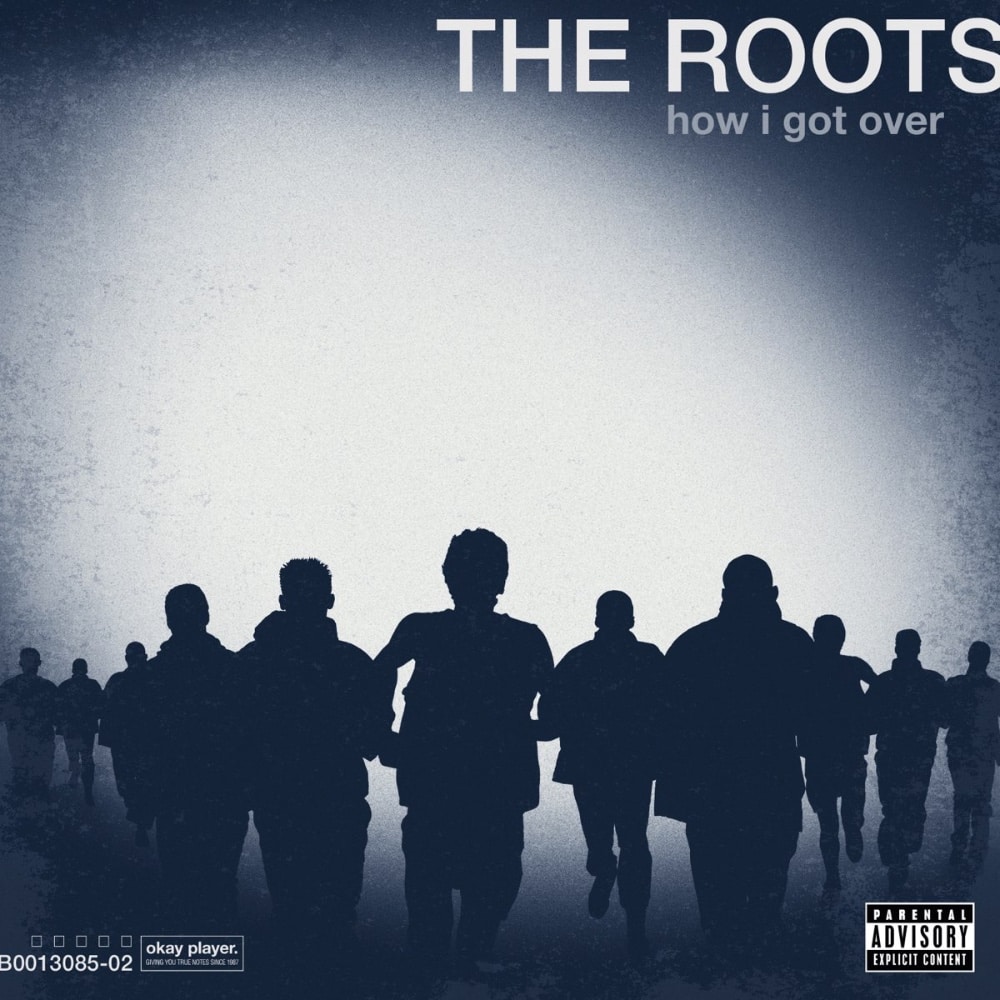 Released: June 22, 2010
In their ninth studio album, How I Got Over, The Roots grapple with a world on the brink of chaos, delivering an introspective journey drenched in jazz-soul aesthetics reminiscent of Gil Scott-Heron's '70s albums. Black Thought's raw lyricism pairs perfectly with Questlove's crisp beats, creating a somber mood that gradually lightens. Tracks like "Right On" and "The Fire" mark a shift from melancholic rumination to fierce resilience, a testament to the group's ability to rise above the turmoil. This album showcases The Roots' strength in grappling with society's darkness while reminding us of the inherent power in endurance.
67. Chief Keef – Finally Rich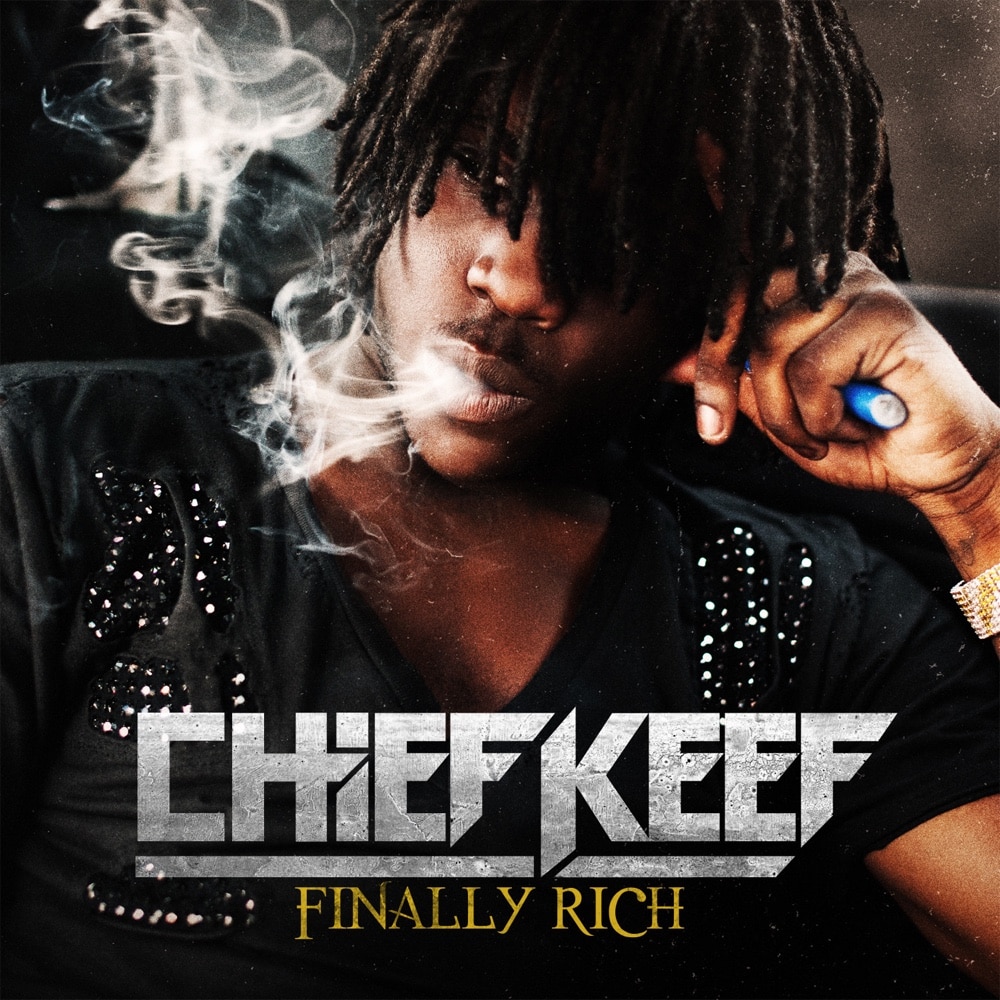 Released: December 18, 2012
Chief Keef's highly-anticipated debut Finally Rich is an unvarnished sonic reflection of his roots, capturing the raw energy and gritty authenticity that garnered his initial buzz. Seemingly unaffected by his new major-label surroundings, the pioneering Chicago drill rapper delivers an album true to his unique blueprint, characterized by primal aggression devoid of joy. From the catchy "Hate Bein' Sober" to the incandescent "Kay Kay," Keef showcases his versatility and potential. His lyrics may be elementary, but his style is impactful, deploying tag-like slogans with potent simplicity. As a testament to Chief Keef's developing voice and vision, Finally Rich gives us a glimpse of his evolution without losing sight of his origins.
66. Westside Gunn – Flygod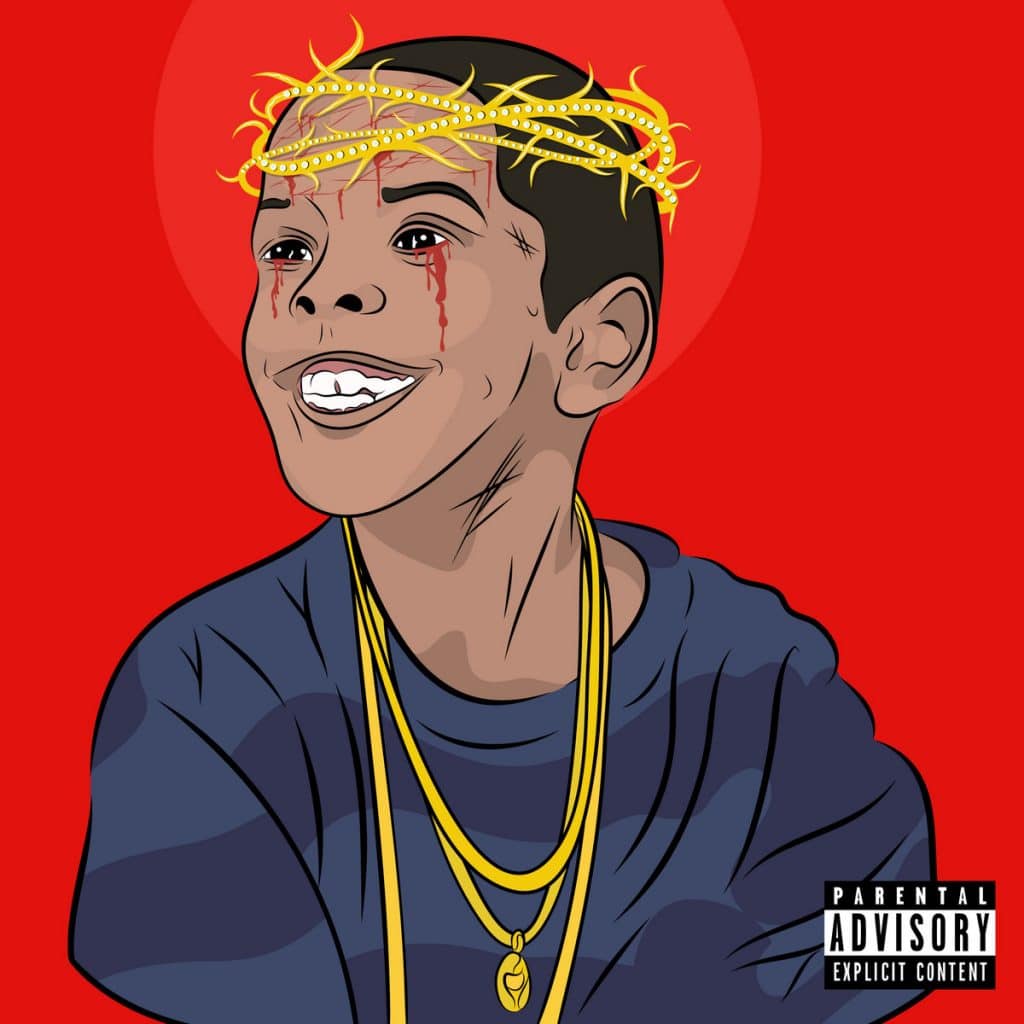 Released: March 11, 2016
Emerging from the gritty underground of Buffalo, NY, Westside Gunn's debut album Flygod is a masterstroke in luxury, lo-fi street rap. Featuring production from some of rap's top minds — Roc Marciano, Apollo Brown, Statik Selektah, The Alchemist as well as Griselda's Daringer — the project floats through a melange of dreamy samples, eclectic cameos, and Westside's distinctive high-pitched flow. As it narrates tales of street life and high-end fashion, Flygod captivates with the raw, unvarnished truth of urban living. A milestone of East Coast underground hip hop, this album was the Ironman of Griselda's pending MCU over the next decade.
65. Waka Flocka Flame – Flockaveli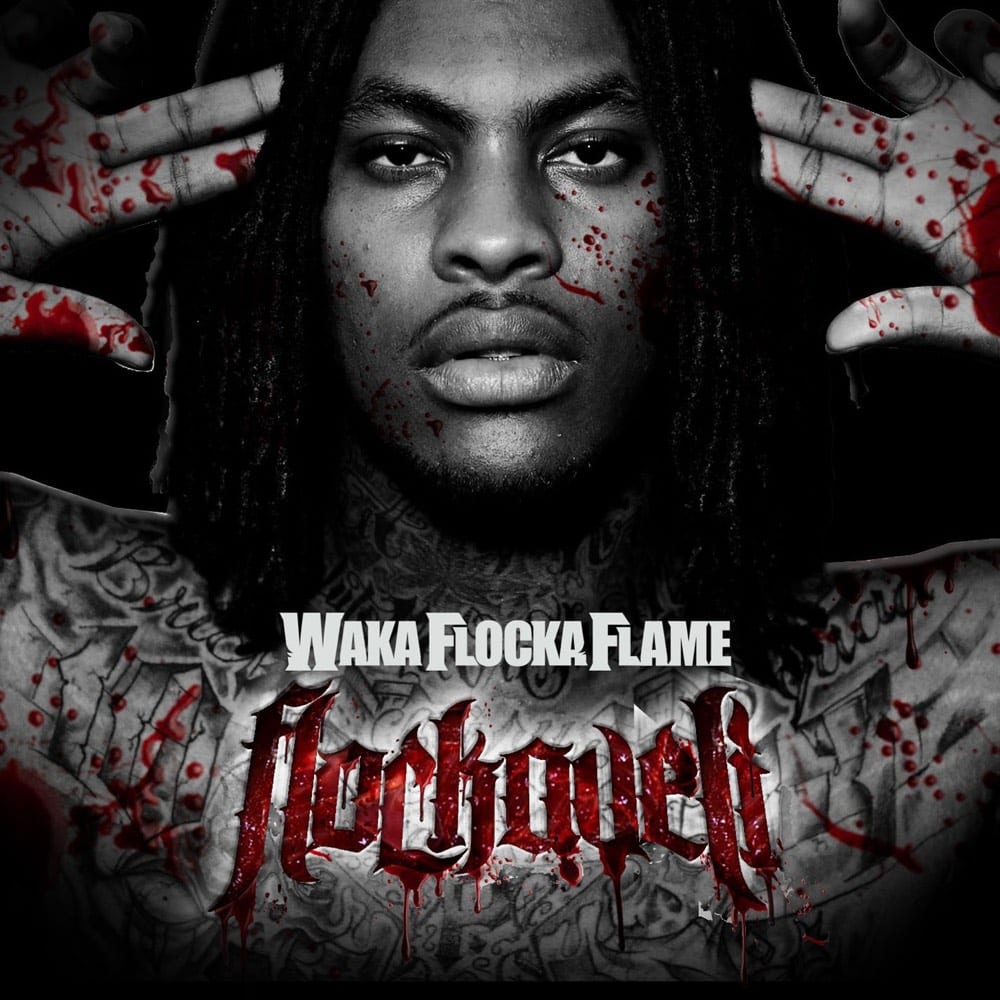 Released: October 5, 2010
Raw, visceral, and relentlessly true to its roots, Flockaveli captures the pure, unrefined energy of the streets. Waka Flocka Flame's debut album isn't just an auditory experience; it's a state of mind, as authentic and unapologetic as the world it hails from. Fueled by booming 808s — courtesy of Lex Luger — and relentless lyrics, Waka brings a primal energy to tracks like "O Let's Do It," "No Hands," and "Hard In Da Paint." With a relentless focus on the rough-and-tumble reality of street life, this album is less about introspection and more about raw, in-your-face street anthems designed to get the party started and the streets hyped.
64. Young Thug – Barter 6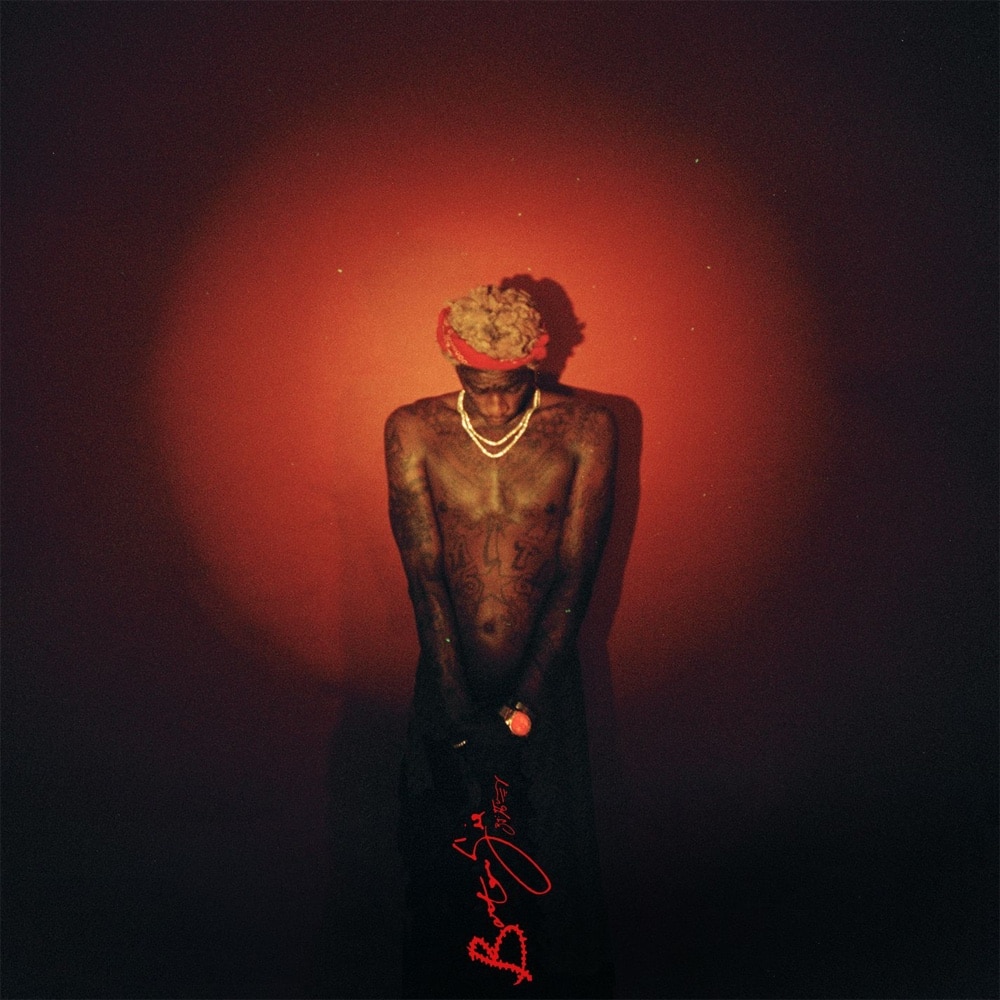 Released: April 17, 2015
Reframed as a 'street release', Young Thug's Barter 6 offers a defiant stance against his genre's norms. Propelled by Thug's unique blend of influences, the album spins a narrative of life on the edge with a potent mix of tripped-out trap and stark street authenticity. Standouts like "Constantly Hating" and "Can't Tell" showcase Thug's ability to traverse serenity and danger, while collabs with T.I. and Birdman underline the album's hardcore rap DNA. Barter 6 confirms Young Thug's confident assertion as the unconventional heir to the trap throne.
63. Isaiah Rashad – The Sun's Tirade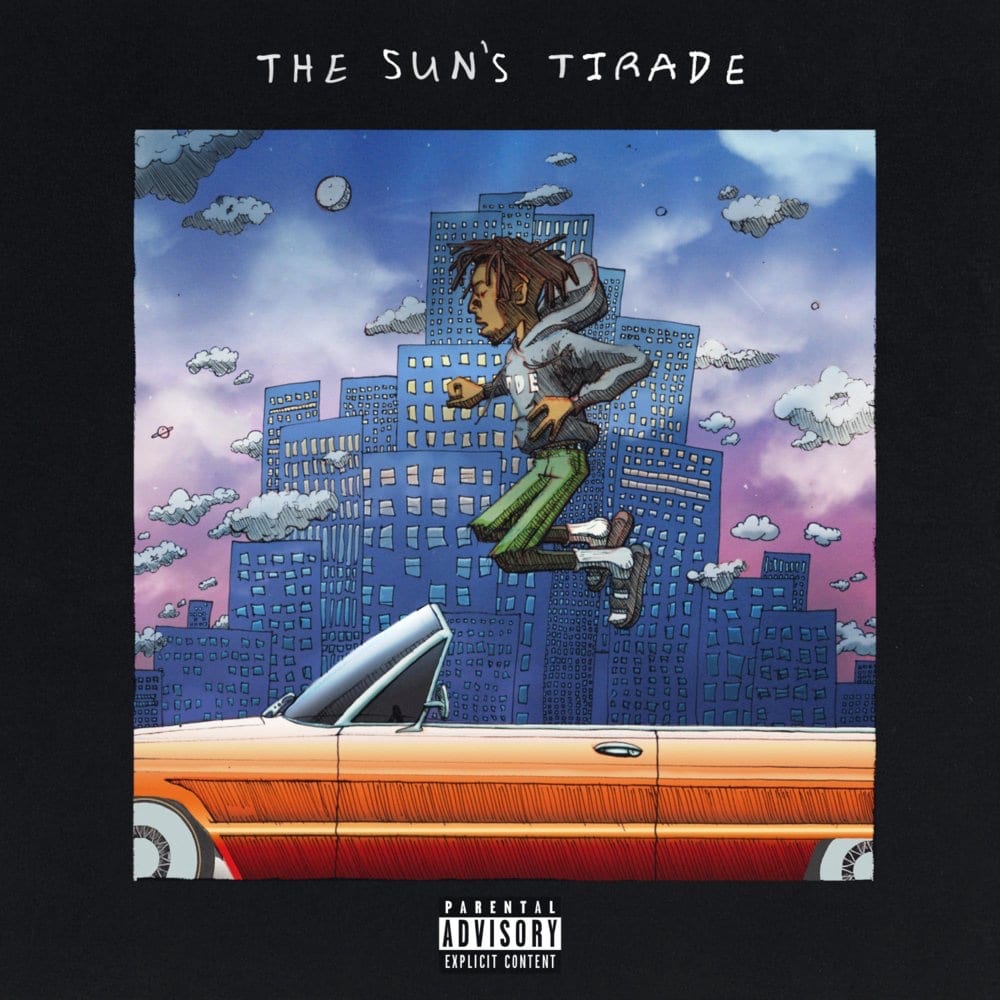 Released: September 2, 2016
A deep dive into the dissonant world of his own psyche, The Sun's Tirade is a poignant chronicle of Isaiah Rashad's struggle to reconcile his past in Chattanooga with his new life in California, offering a gripping narrative drenched in self-medication, nostalgia, and the biting reality of being stuck in limbo. Through it all, the TDE rapper remains unflinchingly honest, his verses as raw as they are evocative. Tracks like "Stuck in the Mud" and "Rope // rosegold" illustrate the compelling dichotomy at the heart of Rashad's narrative, crafting a compelling journey through the heart of darkness and into the light.
62. Blu & Exile – Give Me My Flowers While I Can Still Smell Them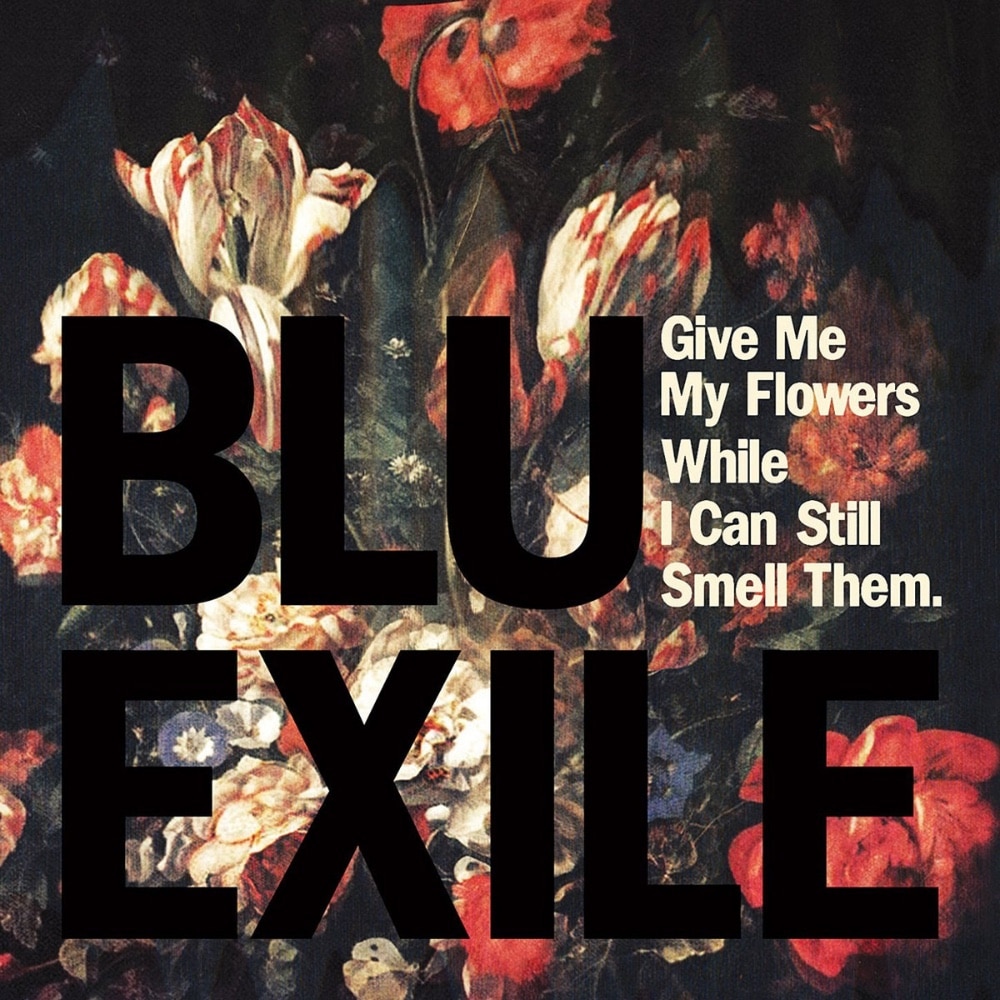 Released: September 4, 2012
Give Me My Flowers While I Can Still Smell Them, by Blu & Exile, defies expectations, harmoniously bridging Blu's early recognition as an old soul with his more experimental, later work. The L.A. rapper's enigmatic, introspective lyricism pairs effortlessly with Exile's nostalgia-steeped production. The record is a psychedelic journey across a vast landscape of musical influences, dishing out jazz-inflected beats, dub echoes, and hip-hop authenticity. It acts as an introspective exploration of Blu's self-awareness, taking listeners on a sonic trip through religion, substance addiction, and past loves.
61. Common – The Dreamer/The Believer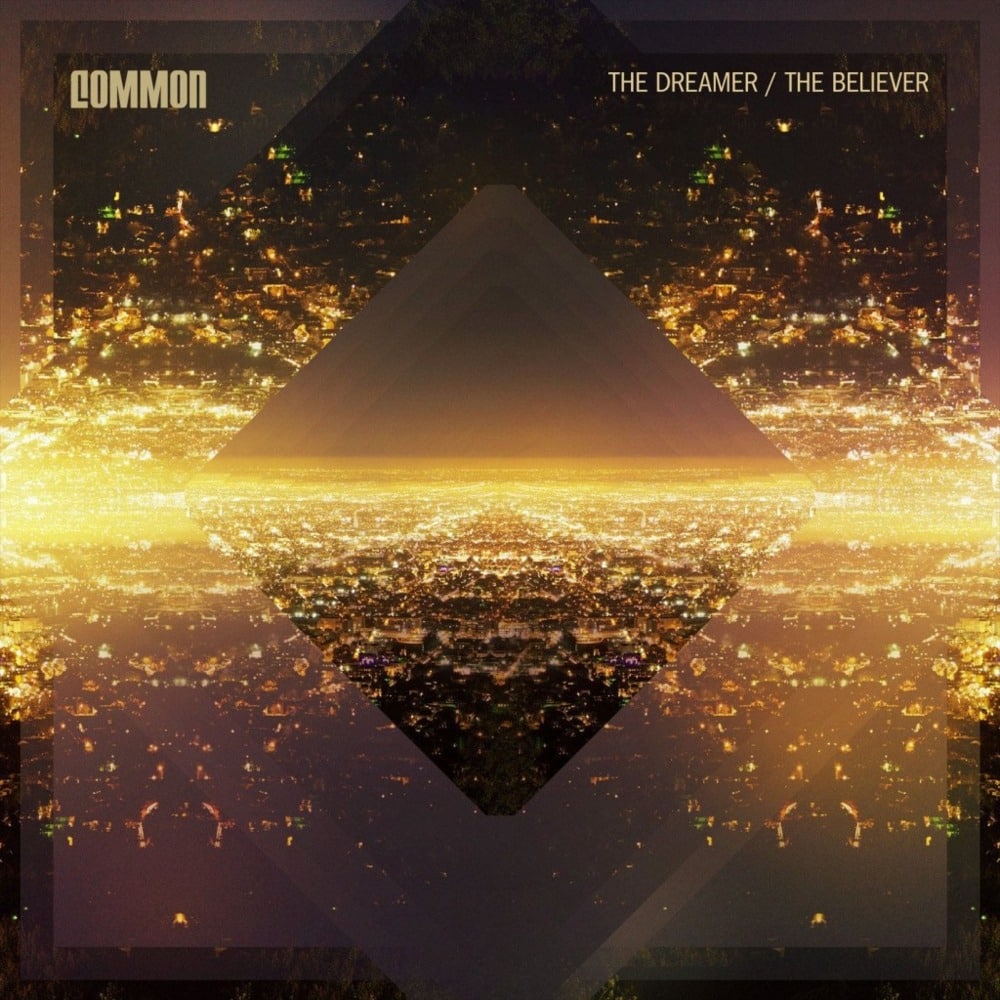 Released: December 19, 2011
The Dreamer/The Believer, Common's ninth album, is a soul-infused ode to hip hop, reinstating Common's original craft after a brief chart-chasing detour. The album returns to Common's roots, channeling the spirit of his '90s heyday with a riveting blend of social commentary and everyday struggle. Partnering with long-time collaborator No I.D., Common crafts uplifting narratives over horn-laden, soulful backdrops. He invites us into his blue-collar universe, bridging old school reverence with a modern take.
60. Migos – Culture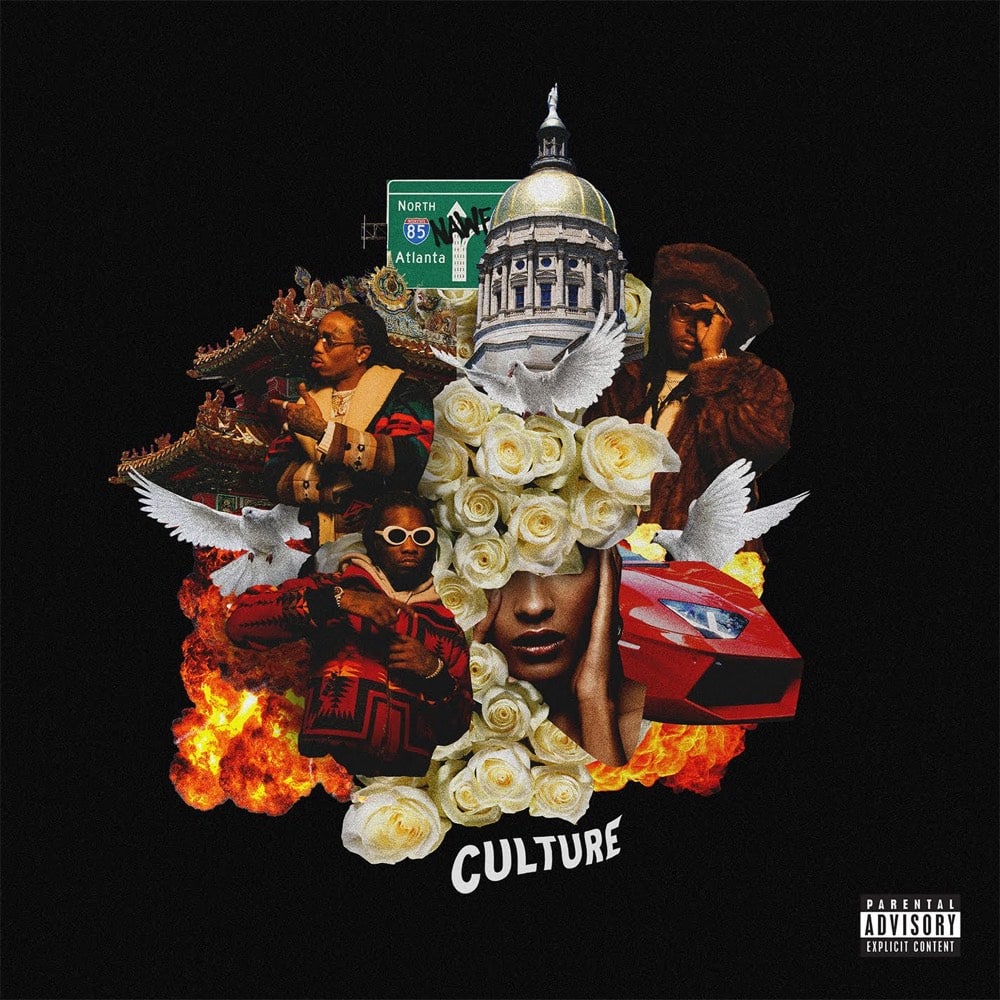 Released: January 27, 2017
With Culture, Migos transformed from rap trendsetters to undeniable superstars. Their sophomore album oozes charisma, blending ear-worm hooks with a dynamic, playful style that has become the trio's trademark. Tracks like "T-Shirt" and "Bad and Boujee" showcase their signature triplet flow and flamboyant wordplay, interspersed with their relentless braggadocio. Diving into slower, melodic numbers and grandiose guest appearances, the album is a comprehensive showcase of Migos' strengths. Ultimately, Culture stood as a testament to the Atlanta trio's place in the hip hop 2010s pantheon, proving that they're not just part of the culture, they're defining it.
59. Ab-Soul – Control System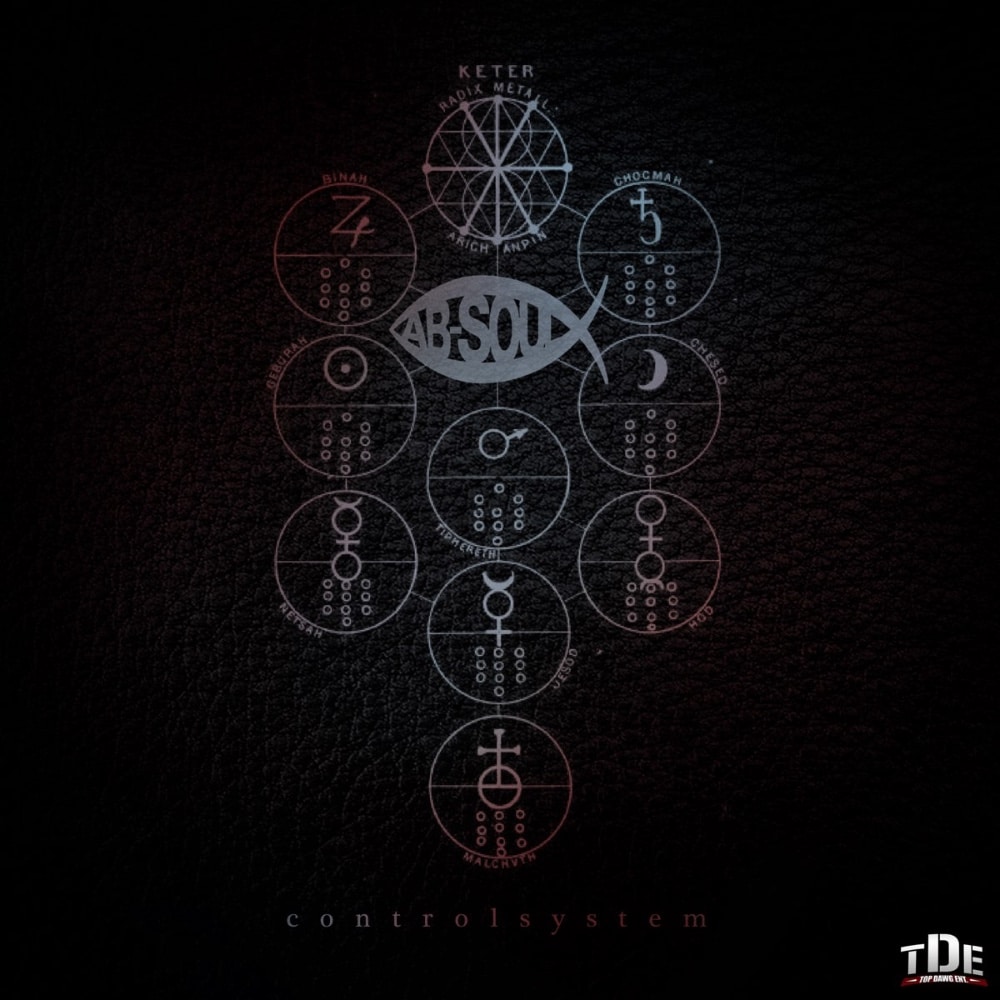 Released: May 11, 2012
Ab-Soul emerged as TDE's resident philosopher on his 2012 masterpiece, Control System. Stepping out of the shadows of his higher profile Black Hippy comrades, he crafted a soundscape both introspective and gritty. Shattering the sonic expectations of West Coast rap, the Carson native's intellectual prowess shone brightly on tracks like "Pineal Gland" and "Double Standards". But it's his raw emotional honesty on tributes to the late Alori Joh that truly set him apart. Filled with potent lyricism, versatile flows, and a unique blend of swagger and vulnerability, Ab-Soul proved himself to be not just TDE's secret weapon, but a formidable force in rap lyricism.
58. Rapsody – Laila's Wisdom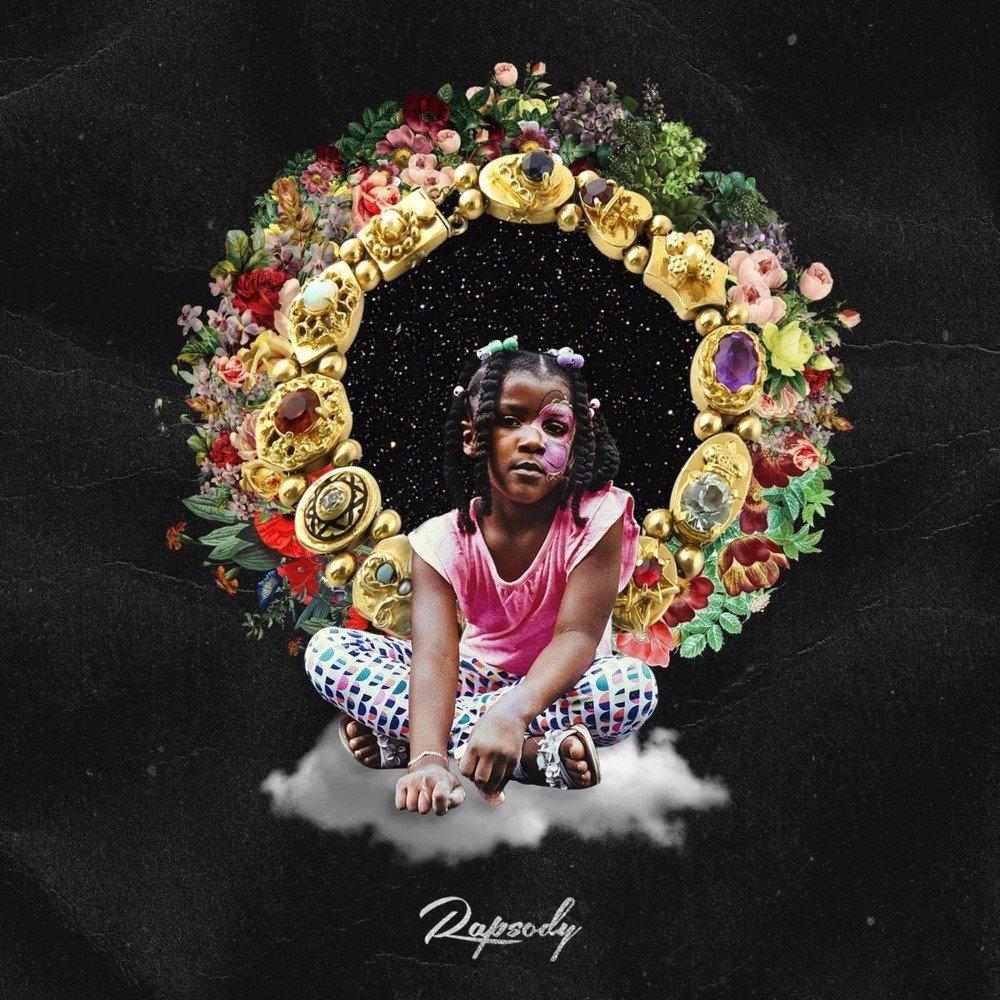 Released: September 22, 2017
Laila's Wisdom, Rapsody's Roc Nation debut, reasserted her status as an underappreciated luminary in the hip-hop landscape. On this album, Rapsody skillfully blends her North Carolinian roots with an eloquent and forthright exploration of Black womanhood. Her deft lyricism oscillates between vivacious confidence on "Sassy" and poignant introspection on "Black & Ugly". The project, peppered with jazz-infused beats, sees her skillfully addressing issues from personal insecurities to societal ills, further establishing her as a storyteller par excellence. Through her art, Rapsody not only pushes her narrative but also places herself firmly within the pantheon of rap's best lyricists.
57. Big Boi – Sir Lucious Left Foot: The Son of Chico Dusty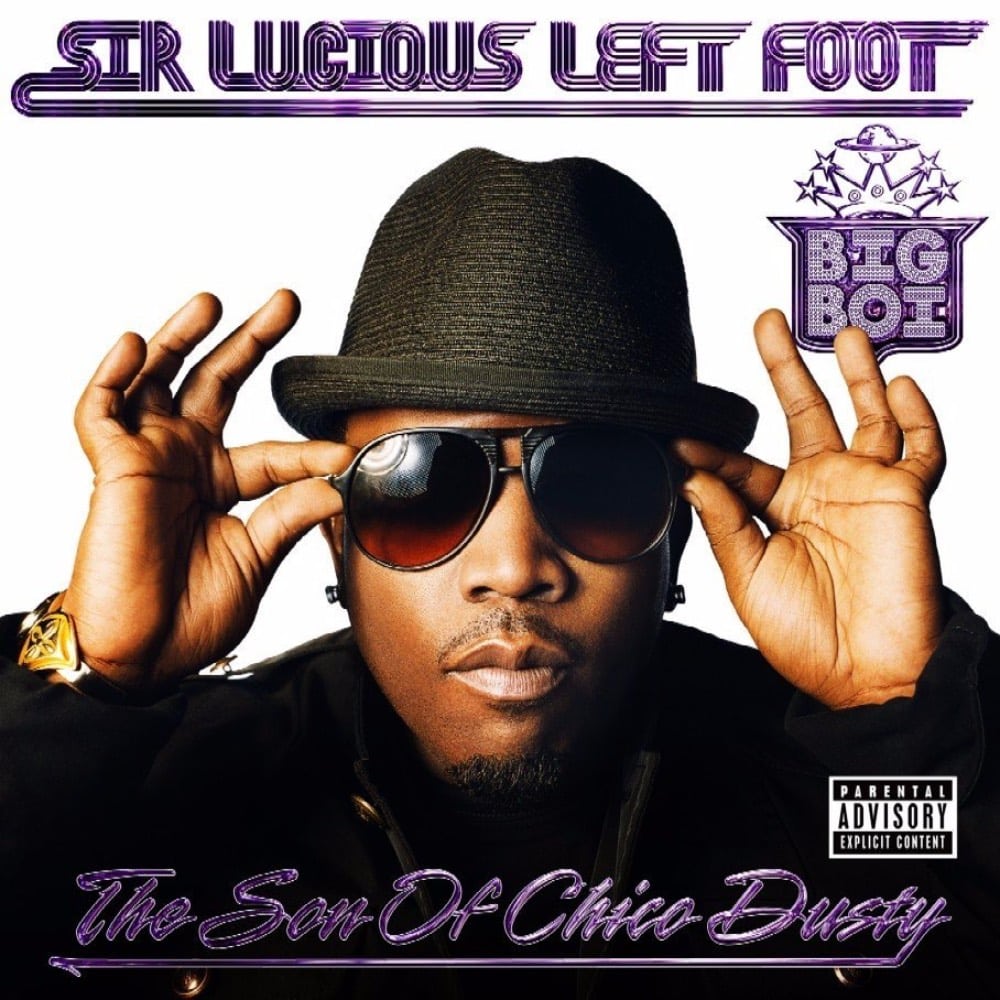 Released: July 5, 2010
Big Boi leapt beyond the shadow of his former duo with the solo debut, Sir Lucious Left Foot: The Son of Chico Dusty. The ATLien's penchant for lyrical ingenuity finds a home amidst a symphony of eclectic beats, stretching from rock to electro and dubstep. Tracks like "Shutterbugg" and "Tangerine" showcase his effortless charisma while guest features from George Clinton to Janelle Monáe illuminate Big Boi's sonic versatility. This album confirmed that Big Boi is far more than Outkast's street-savvy anchor – he's a solo artist capable of crafting complex, captivating bodies of work.
56. Drake – Take Care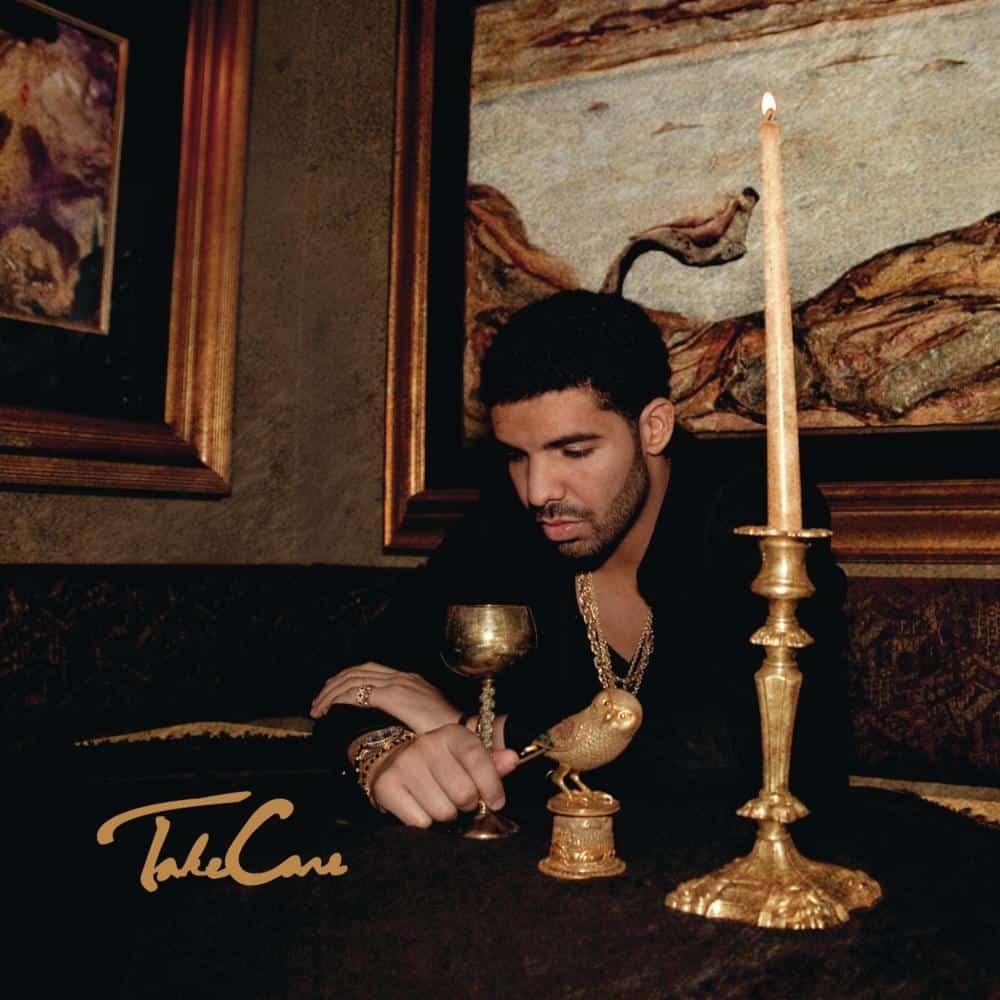 Released: November 15, 2011
Drake's sophomore album, Take Care, marked a turning point for the Canadian rapper. The project found him delving into the depths of his vulnerabilities and delivering one of the most emotionally raw hip-hop albums of the decade. Stripping away the pop-ready sheen of his debut, the Toronto superstar embraced introspective lyricism and atmospheric production, creating a deeply personal listening experience. Songs like "Marvins Room" exemplified this new approach, combining confessional lyrics with ethereal soundscapes. This cohesive and intimate work showcased Drizzy's evolved artistry, confirming him as not just a hitmaker, but also a significant voice in contemporary hip-hop.
55. Denzel Curry – Ta13oo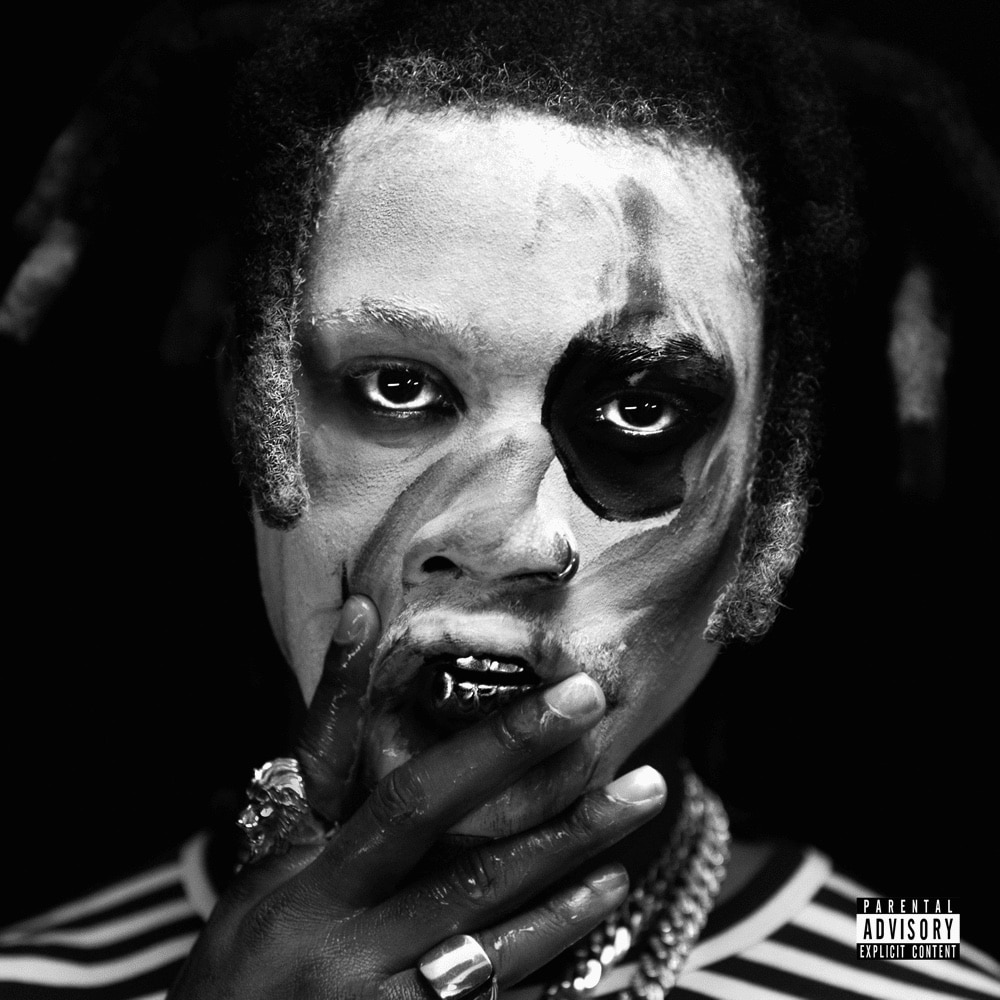 Released: July 27, 2018
The unparalleled audacity of Denzel Curry's third album, TA13OO, released in 2018, solidified his place in the majors. The album's segmented structure — Light, Gray, and Dark — rendered a panoramic view of Denzel's artistic vision, imbued with an uncompromising blend of trap aggression and lyrical sophistication. More than just a rap record, TA13OO exhibited the Florida rapper's ability to channel both subdued hip hop atmospheres and unfettered lyrical onslaughts. From the pure cosmic energy on "Black Balloons" to the hauntingly threatening tone of "Vengeance," Denzel proved himself a maestro of mood, using the album as a canvas to explore political commentary, mental health issues, and societal ills.
54. Czarface – Czarface
Released: February 19, 2013
In the era dominated by auto-tuned mumble rap, Czarface's self-titled debut was a welcome return to hip-hop's golden age, conjuring images of the late '90s with its gritty beats and dense wordplay. Inspectah Deck, 7L, and Esoteric brought the raw energy of the underground to the mainstream, infusing every track with explosive lyricism and hard-hitting boom-bap production. From the vivid storytelling on "Cement 3's" to the braggadocious swagger on "It's Raw," Czarface truly captured the spirit of the era it so reverently emulates, delivering a powerful punch of nostalgia to fans longing for the yesteryears of hip hop.
53. Rick Ross – Rich Forever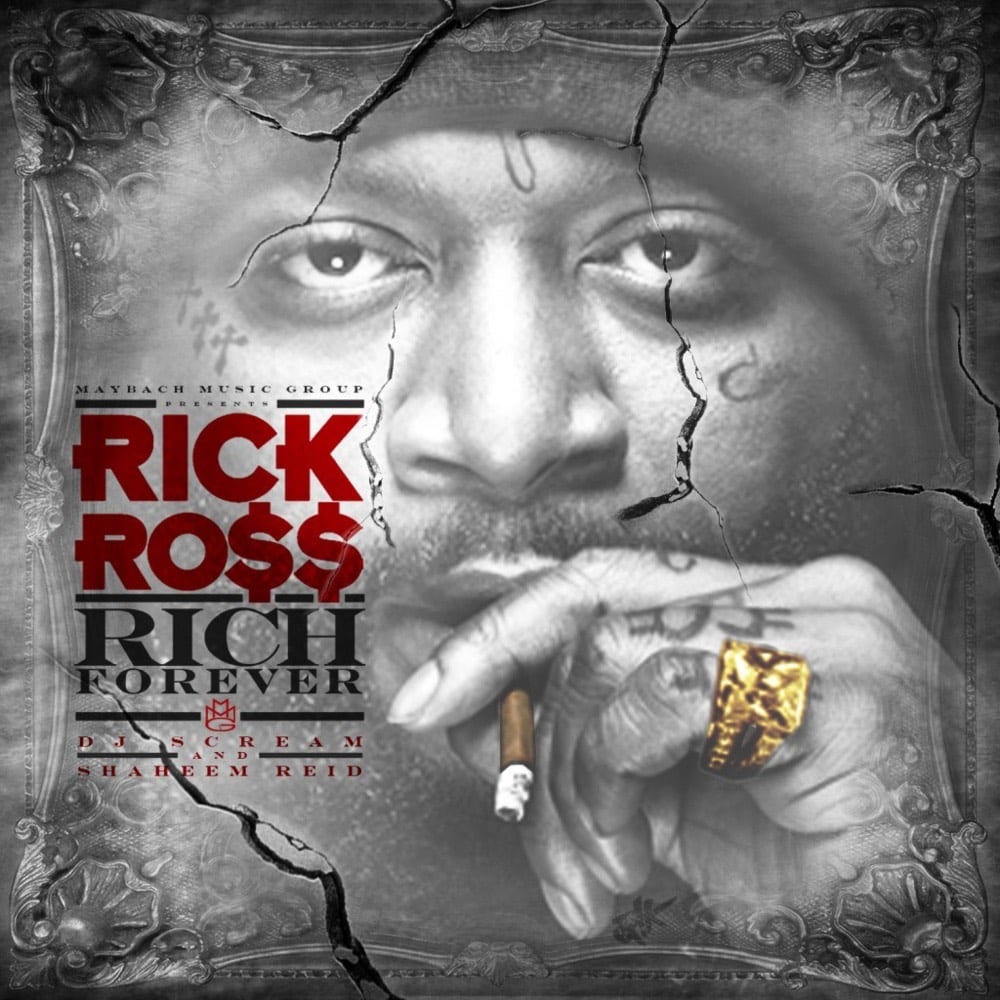 Released: January 6, 2012
Looking back at it now, it's clear that Rich Forever epitomized the shift in Ross's career, from a widely accepted mainstream rapper to a respected titan within the genre. Even though Lex Luger only has one credit on the album — the French Montana-assisted "Off the Boat" — the producer's unmistakable fingerprints permeate the mixtape, injecting it with a raw and menacing energy that felt refreshing amidst the clean and well-produced beats Ross was known for. With tracks such as "MMG Untouchable" and "Yella Diamonds," the MMG mogul gives listeners a taste of his luxurious lifestyle, yet adds an element of grit, painting a vivid picture of a boss continually looking over his shoulder.
52. Noname – Telefone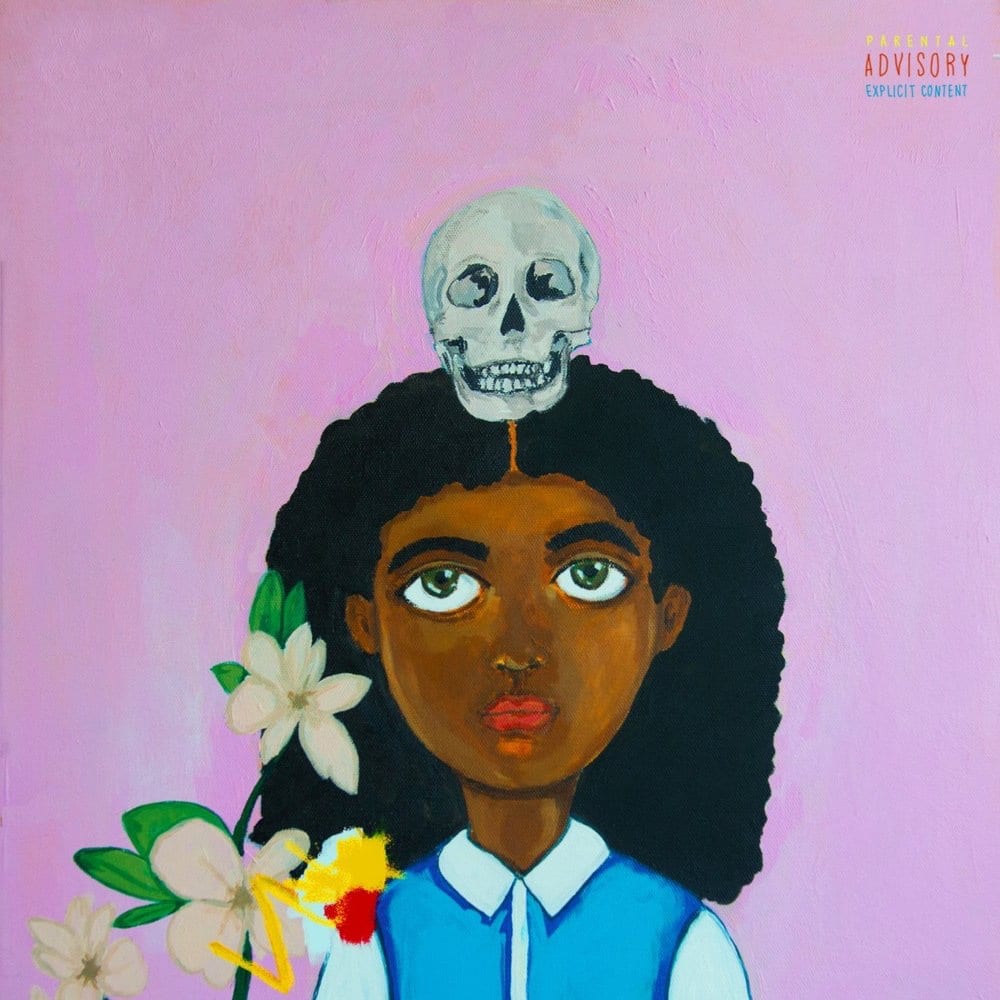 Released: July 31, 2016
Noname's debut mixtape Telefone released independently in 2016, is a masterclass in how to weave soulful introspection with the harsh realities of life. Her debut mixtape spun narratives of black women's pain and resilience, stitched together with thoughtful verses and a comforting cadence. From the deeply personal recounting of transformative telephone conversations to the shared stories of black women's trials, Telefone navigated listeners through a spectrum of emotions with lyrical grace and understated strength. With her debut mixtape, Noname not only explored her path to adulthood, but also underlined her prowess as an empathetic narrator, giving voice to stories often silenced, crafting an album that resonated with the struggle and the strength of an entire community.
51. Benny the Butcher – Tana Talk 3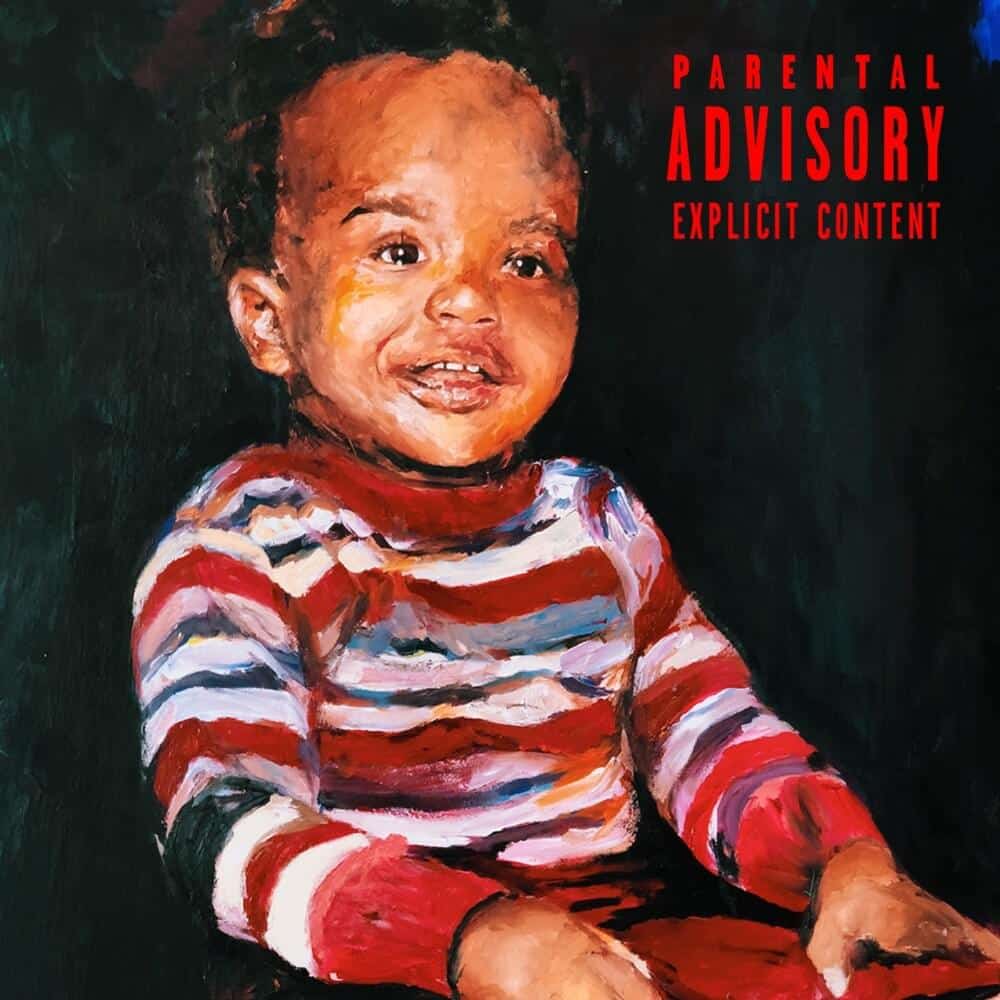 Released: November 23, 2018
Benny the Butcher's Tana Talk 3 solidified Griselda Records' footing in the hip-hop world, rejuvenating the gritty street rhymes reminiscent of '90s Big Apple rap. Benny serves as the lyrical heavyweight, his crime narratives infused with clever wordplay and multisyllabic rhymes never losing their spark. The album is a chilling tour through Montana Avenue, Buffalo, NY, amplified by Alchemist and Daringer's grimy beats that echo through each track. From the striking opener "Intro: Babs" to introspective tracks like "Joe Pesci 38", Benny showcases an impeccable balance of raw storytelling and lyrical craftsmanship, making Tana Talk 3 an undeniable standout of the 2010s underground scene.
50. Little Simz – Grey Area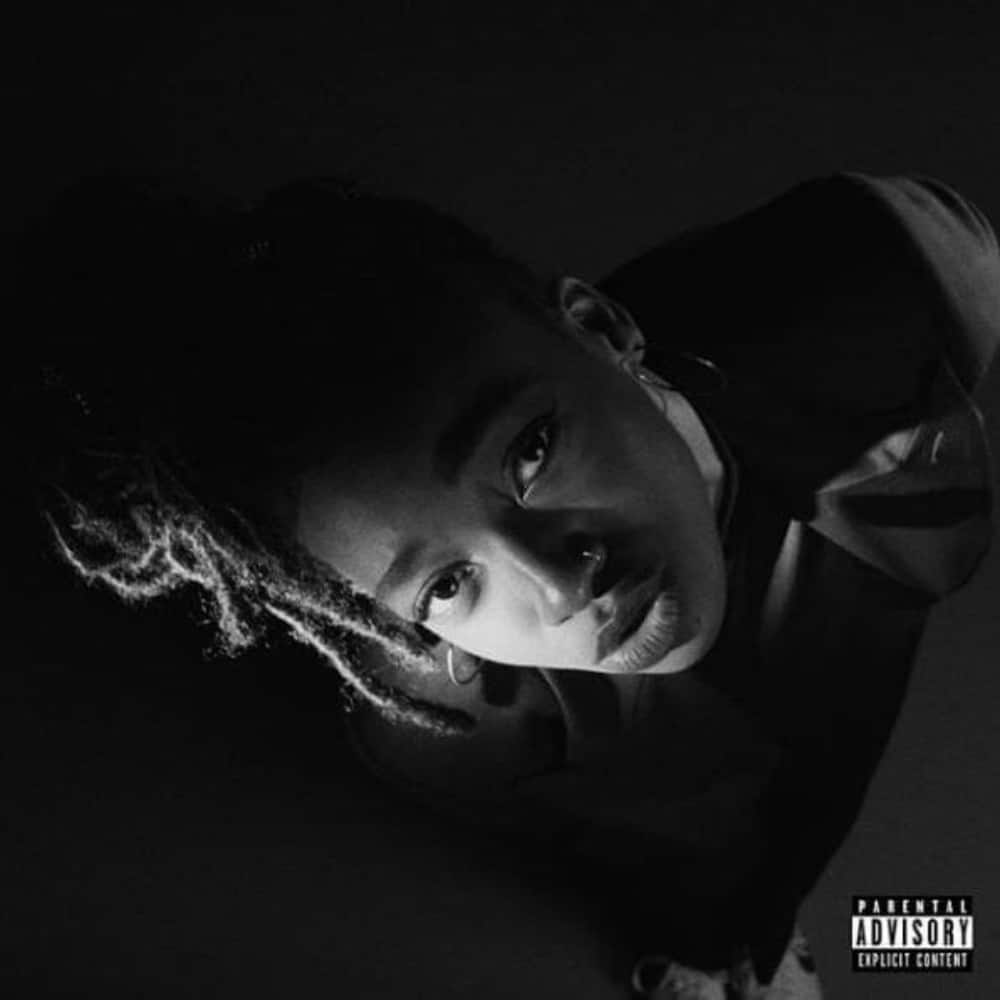 Released: March 1, 2019
Unapologetic and bold, Little Simz's Grey Area is a captivating testament to her distinctive talent. The UK rapper combines vulnerability and defiant pride, creating an irresistible magnetic force that draws listeners into her world. The album stands out with immediate, hard-hitting hooks, from the empowering opener 'Offence' to the thoughtful finale 'Flowers.' Stripping away the complexity of her previous record, Simz's honesty and raw talent come to the fore in this release, marking a significant artistic evolution. Grey Area stands as not only the best rap record of the 2010s, but a high-water mark in the UK hip hop scene.
49. Aesop Rock – Skelethon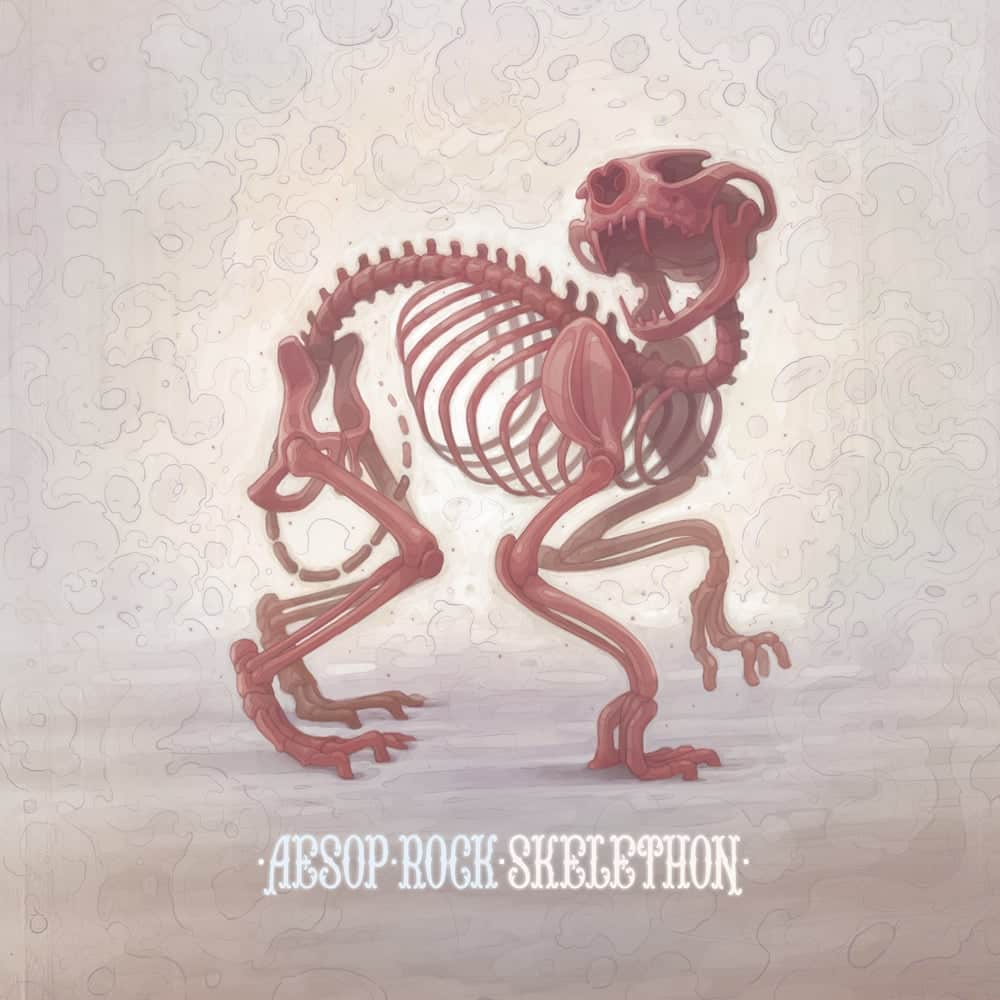 Released: July 10, 2012
Aesop Rock's Skelethon represents a personal and creative evolution for the seasoned underground lyricist. Offering an intricate web of metaphors and similes, the legendary MC delves into introspection, using this record to express personal losses, relationship hardships, and even his disillusionment with the indie rap scene. The self-produced beats strip down to a simplicity that perfectly complements his labyrinthine lyrics. From the horror-infused atmosphere of "Ruby '81" to the candid introspection on "Gopher Guts", Skelethon is a complex, heartfelt piece of art that reveals more with each listen, securing Aesop Rock's space among the top rap albums of the 2010s.
48. Nipsey Hussle – Victory Lap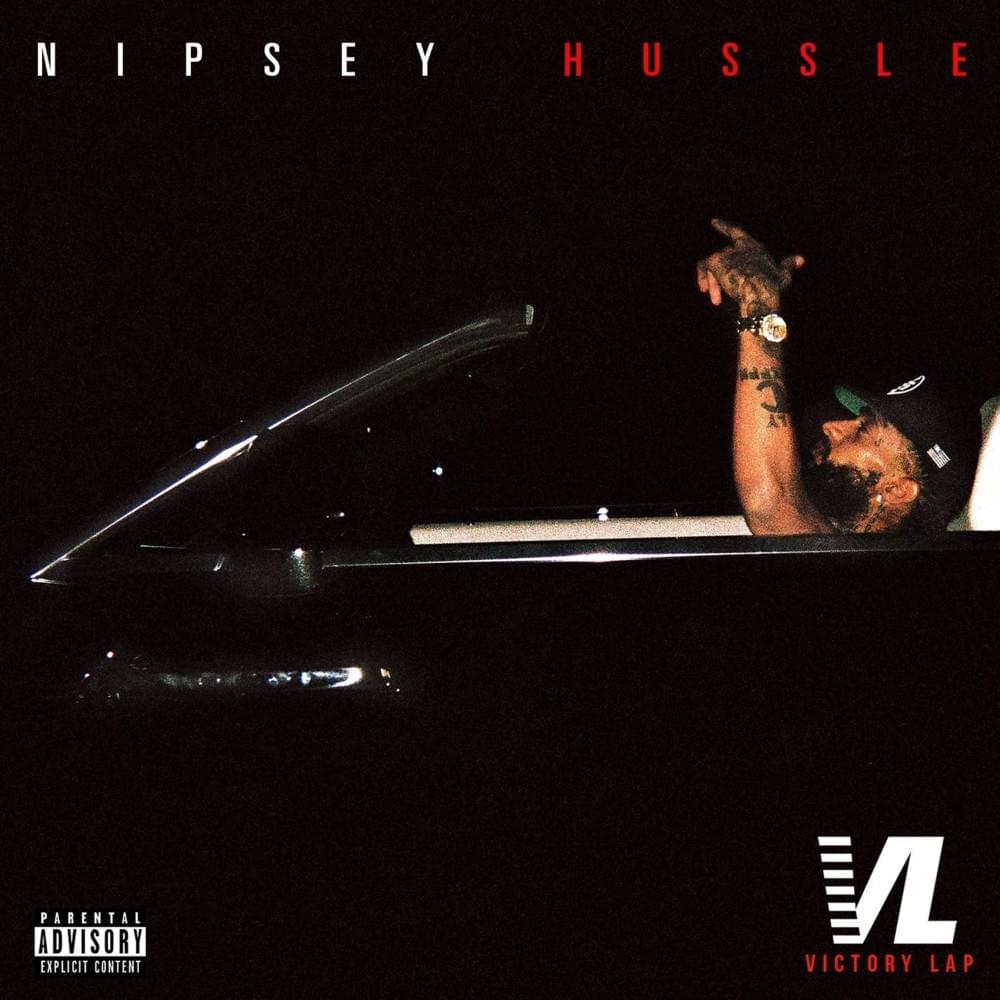 Released: February 16, 2018
Nipsey Hussle, the emblem of independent grinding and ownership, etched his name in hip hop history with his major label blockbuster, Victory Lap. Disrupting the status quo with a record that bursts the bubble of radio-friendly hooks, Nipsey upheld the torch for raw, unfiltered West Coast gangsta rap. His unyielding rhymes echoed the journey of a Crenshaw native from his roots to stardom. The brassy score crafted by a superstar roster of producers and the confrontational, forceful lyricism emphasized the album's unapologetic vision to stand as a classic
47. PRhyme – PRhyme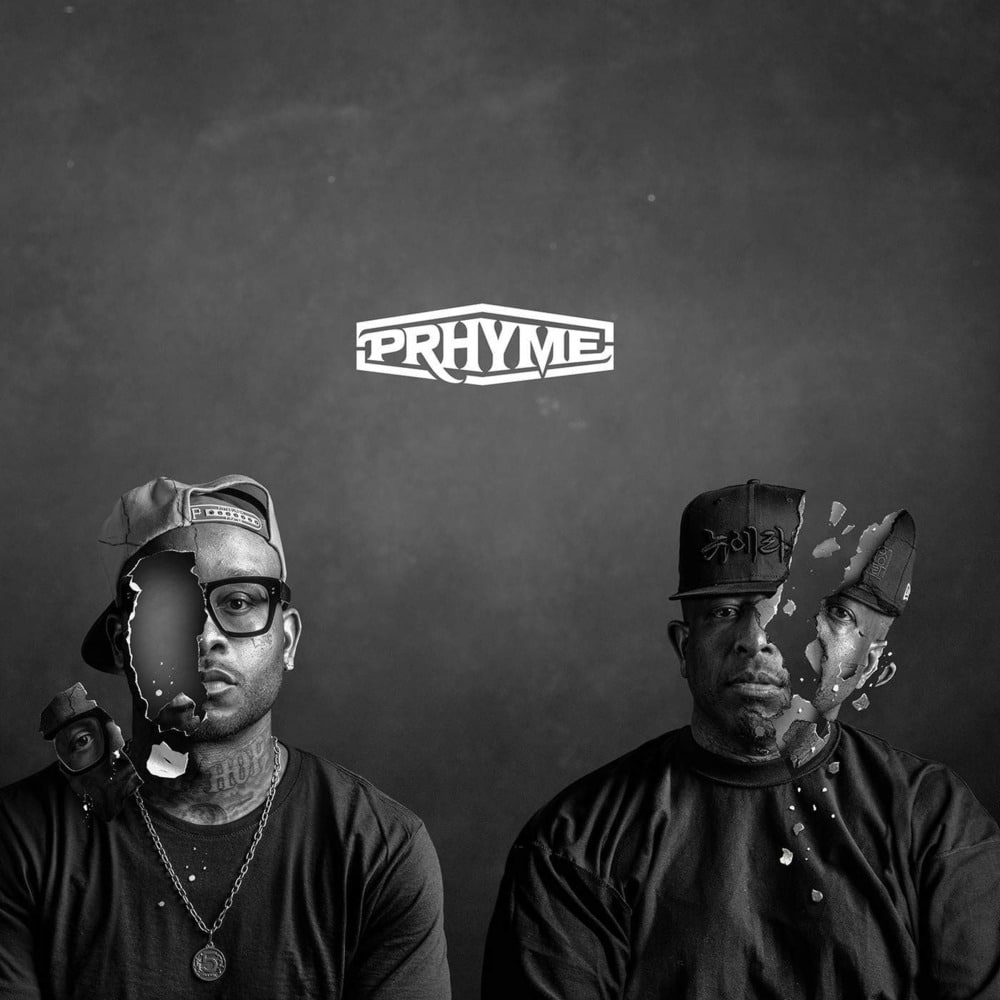 Released: December 9, 2014
PRhyme, the harmonious brainchild of Royce Da 5'9" and DJ Premier, was an embodiment of hip-hop enduring impact. Rooted in the essence of the genre's Golden Age, this album thrived on the duo's shared belief in the power of beats and rhymes. Royce's riveting flows interwoven within Premier's intricate beats were a testament to their craft, reliving a nostalgia-infused era. A no-frills, blue-collar approach to hip-hop, PRhyme's journey through murky depths was like a time capsule, reviving the spirit of '90s rap revivalism. A nod to an idealized past, PRhyme was a testament to unadulterated craftsmanship, sustaining the age-old ethos of rap music.
46. Mick Jenkins – The Waters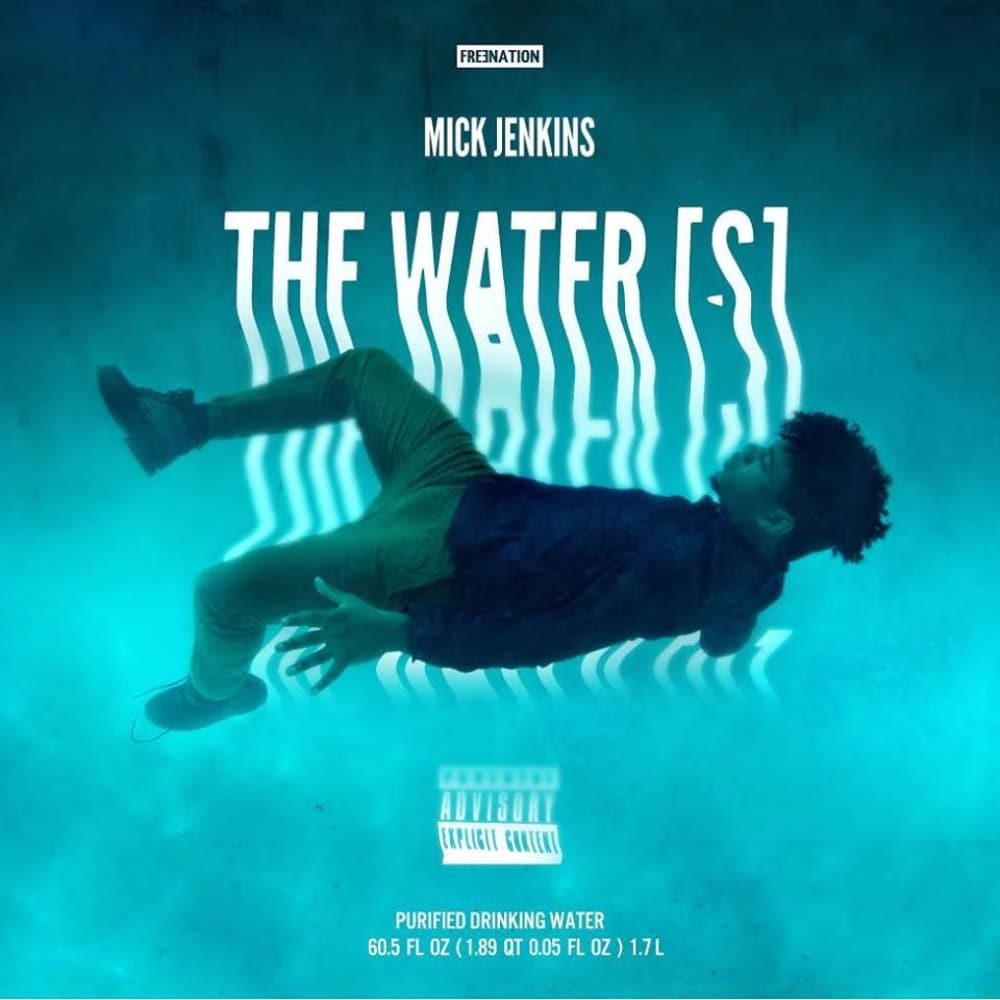 Released: August 12, 2014
Mick Jenkins' The Waters brought attention back to hip-hop's most fundamental yet often neglected aspects: authenticity and substance. The Chicago MC made a compelling splash in the scene with his metaphor-laden yet literal appeals about life's most critical component — water. Jenkins' approach was an enlightening exploration of society's skewed value systems. The blend of production styles enriched the album's journey through various moods, emphasizing Jenkins' self-awareness. His earnest and unrestricted sentiment painted vivid lyrical pictures. By veering away from abundant guest features, he spotlighted his unique artistry, distilling his experiences into resonating messages, cementing his position as a beacon of transparency in the rap scene.
45. Run the Jewels – Run the Jewels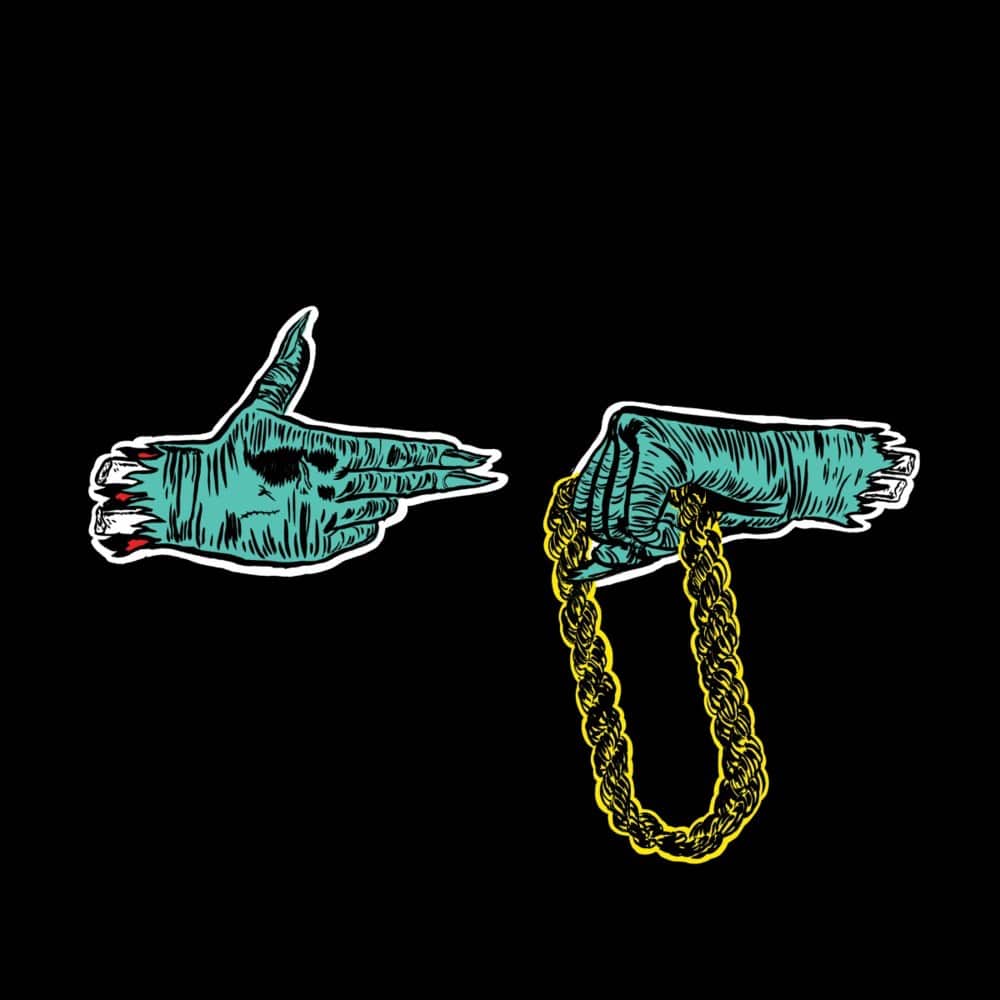 Released: June 26, 2013
Like a supernova explosion in the rap cosmos, Run the Jewels landed in 2013. An amalgamation of Killer Mike's seismic power and El-P's biting humor and ingenious production, this introductory spectacle left a crater in the scene. The humor and bravado are interwoven with threads of insightful social commentary, creating an intricate tapestry that only becomes more impressive upon each revisit. It's the dawn of a new era, where outrageous boasts are followed by cheeky winks and grins, and comic book superhero claims don't seem too far-fetched. In the words of Mike, "we are the new Avengers."
44. Rich Gang – Rich Gang: Tha Tour Pt. 1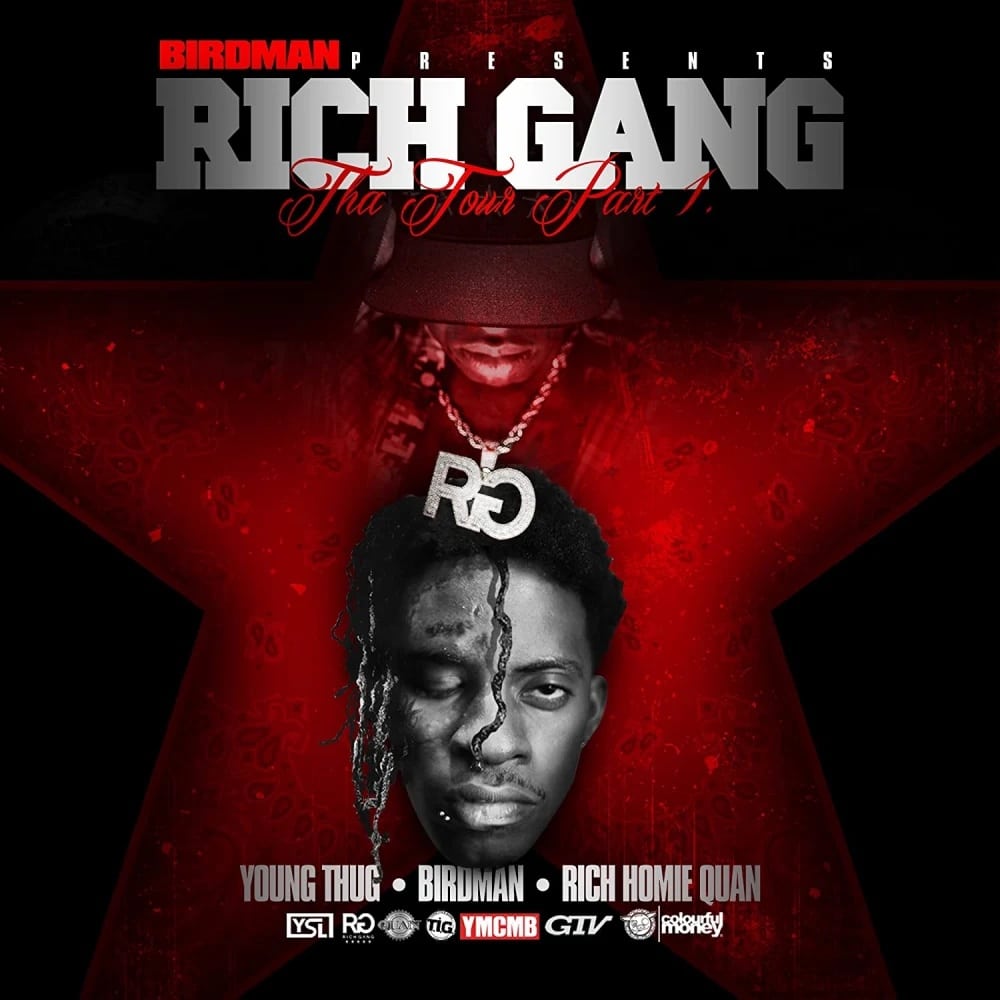 Released: September 29, 201
Imagine a potent cocktail that includes Rich Homie Quan's rhythmic acrobatics and Young Thug's futuristic and inimitable style – this is what you get with Rich Gang: Tha Tour Pt. 1. Released in 2014, this project dances on the thin line between coherence and glorious chaos. With Quan matching Thug's quirkiness with his versatility, the result is a veritable treasure trove of vivid sonic dreams, with glimpses of transcendence during moments of harmonic synchronization. It might have been one of the most random releases (and bizarrely titled) at the time of release, but looking back at it now, it's clear that Rich Gang: Tha Tour Pt. 1 represented a high point for both Young Thug and Rich Homie Quan.
43. Isaiah Rashad – Cilvia Demo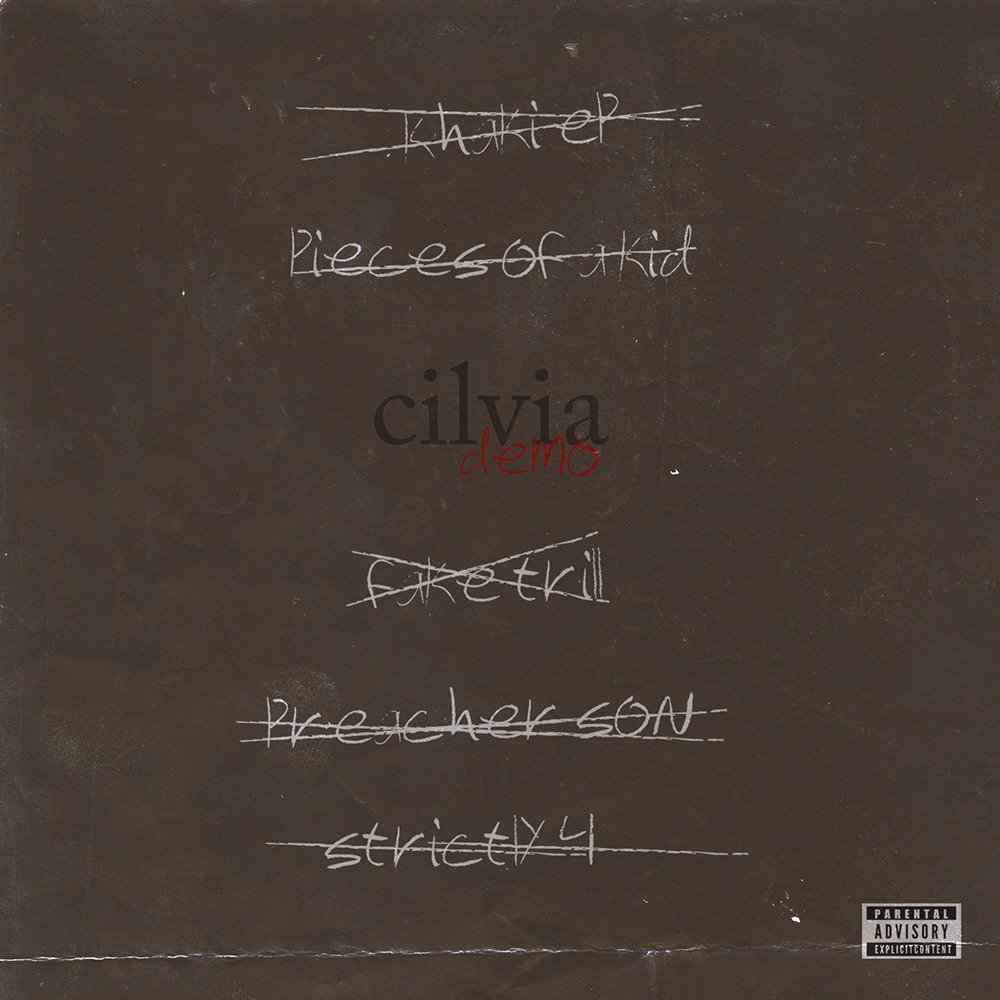 Released: January 28, 2014
Dropping in 2014, Isaiah Rashad's Cilvia Demo presents a thorough introspection into the human condition. It's a sonic exploration of personal identity, paternal voids, and regional rap influences. The multi-layered project oscillates between being a trunk rattler and profound introspective piece, as the TDE rapper dives into his own flaws. The production is a nod to classic southern stylings yet feels excitingly original. Isaiah's standout flows on tracks like "Webbie Flow (U Like)" and "Heavenly Father" solidify his presence as an emerging power player in the rap game.
42. Blu & Oh No – A Long Red Hot Los Angeles Summer Night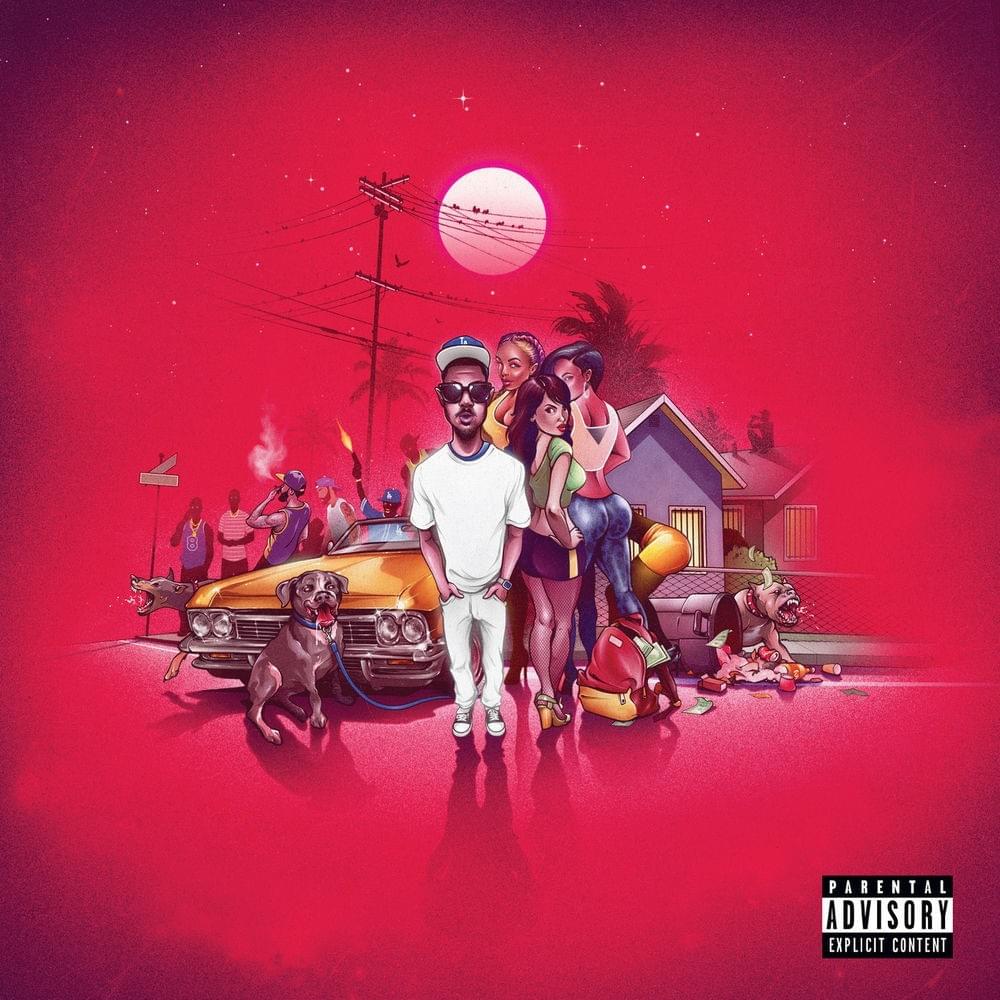 Released: March 1, 2019
Oozing with undeniable nostalgia and civic pride, Blu & Oh No's A Long Red Hot Los Angeles Summer Night is a brilliant reflection on a metropolis battling gentrification, where danger is always lurking and cinematic experiences are commonplace. The album, like an auditory time capsule, pays homage to the legacy of the L.A. rap game. Blu & Oh No embrace the gritty, throwback stance with fervor, their shared love for dusty samples and technical rapping forming a strikingly cohesive narrative. Bottom line: with A Long Red Hot Los Angeles Summer Night , Blu and Oh No created an ambitious West Coast classic that's unapologetically rooted in the region's golden era.
41. Drake – Nothing Was the Same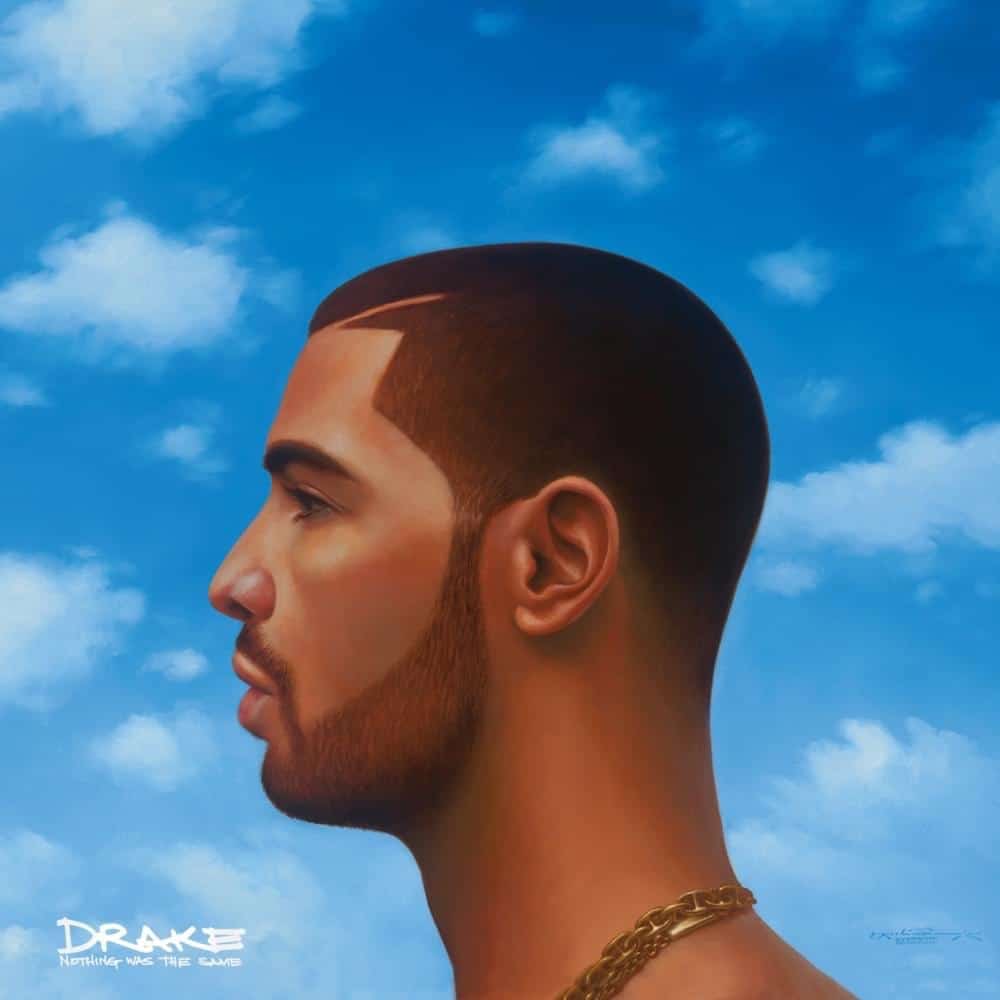 Released: September 24, 2013
Nothing Was the Same continues the formula that made Drake's sophomore release such a success, albeit with minor adjustments to the blueprint, stripping it down to a more realistic and nuanced portrayal of the man behind the music. This album bristles with introspection, challenging the grandiose ideas of success common in hip hop. Drizzy's third studio release puts forth a lush, unhurried narrative, balancing a cocktail of ego and sensitivity that skeptics often critique. With Noah "40" Shebib helming the production, the album lays out a layered sonic journey that is simultaneously confrontational, vulnerable, and deeply personal.
40. Schoolboy Q – Blank Face LP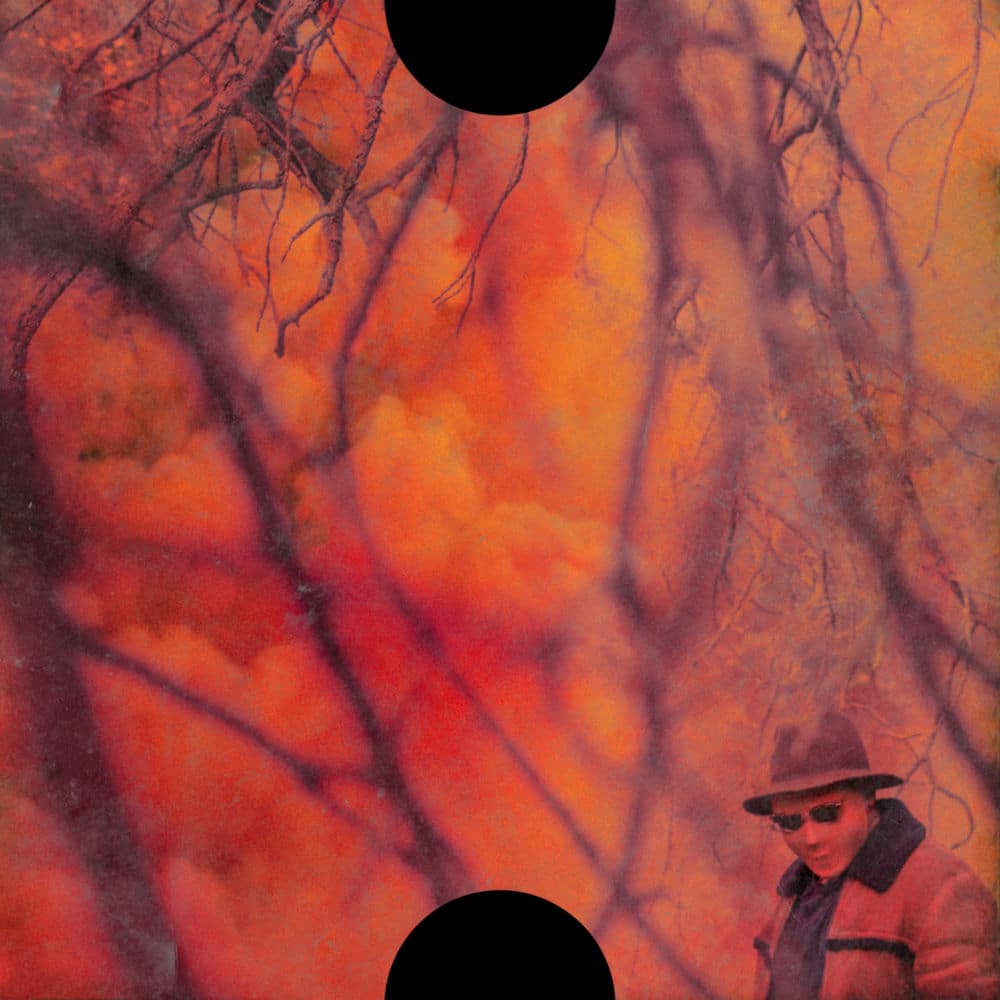 Released: July 8, 2016
A jewel of grit and hard-boiled reality, Schoolboy Q's Blank Face LP pulls no punches in painting a raw, unvarnished picture of street life. While Kendrick often takes a philosophical, inspirational approach, Q operates as his antithesis, infusing nihilism with street poetry. More than just an onslaught of hard-hitting tracks, the album provides a clear, sobering lens into Q's violent past and a cry for unity within the Black community. A cavalcade of features and a moody soundscape make it an immersive journey. This is Schoolboy Q finding his stride, fully realizing his potential, and gifting the world a landmark hip hop album.
39. Big K.R.I.T. – Live from the Underground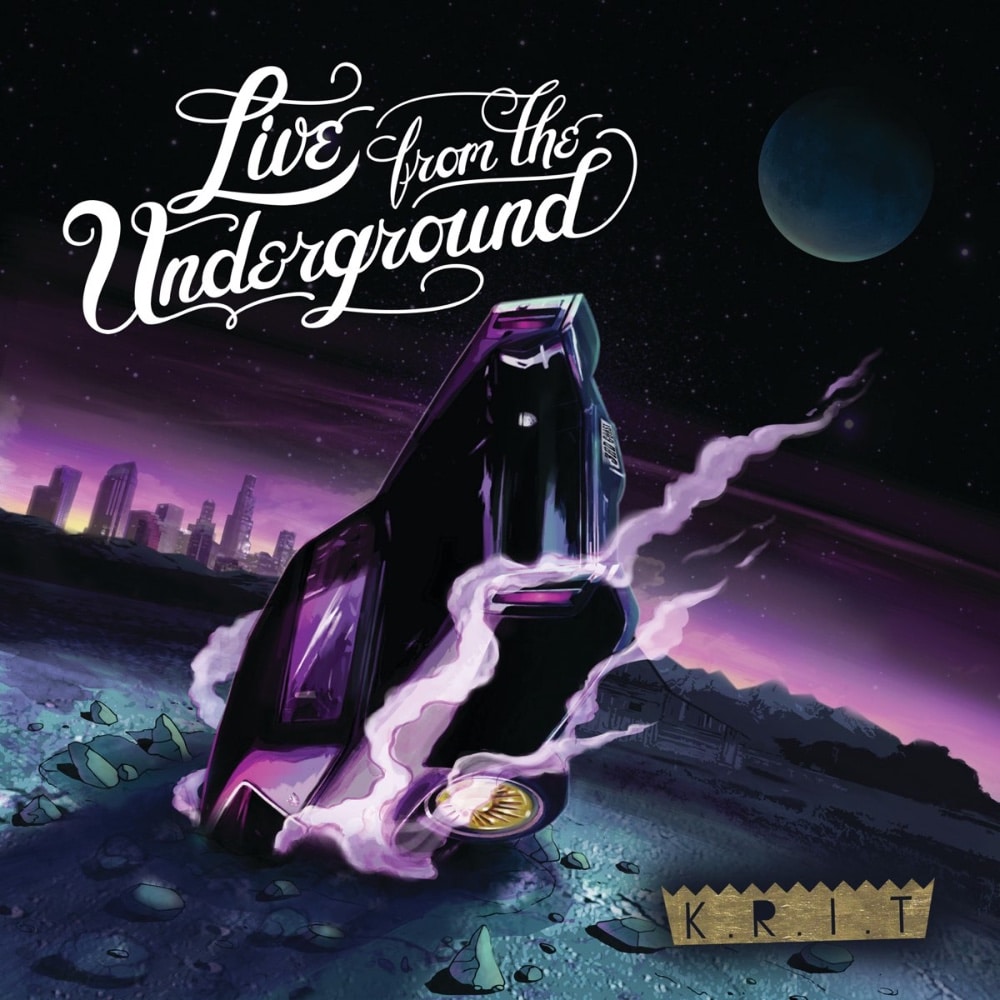 Released: June 5, 2012
Southern charm meets streetwise lyricism on Big K.R.I.T's Live from the Underground, a testament to his refusal to abandon his roots for mainstream approval. The Mississippi native channels an old soul to weave a compelling narrative laden with sociopolitical themes, personal confessionals, and bluesy nods to Southern tradition. Far from the superficiality of club bangers, K.R.I.T's unique sonic palette and conscious storytelling have carved out a niche in modern hip-hop. With this release, he solidifies his status as a torchbearer for authentic Southern hip hop and a beacon of lyrical brilliance in an era of mass-produced rhymes.
38. Travis Scott – Astroworld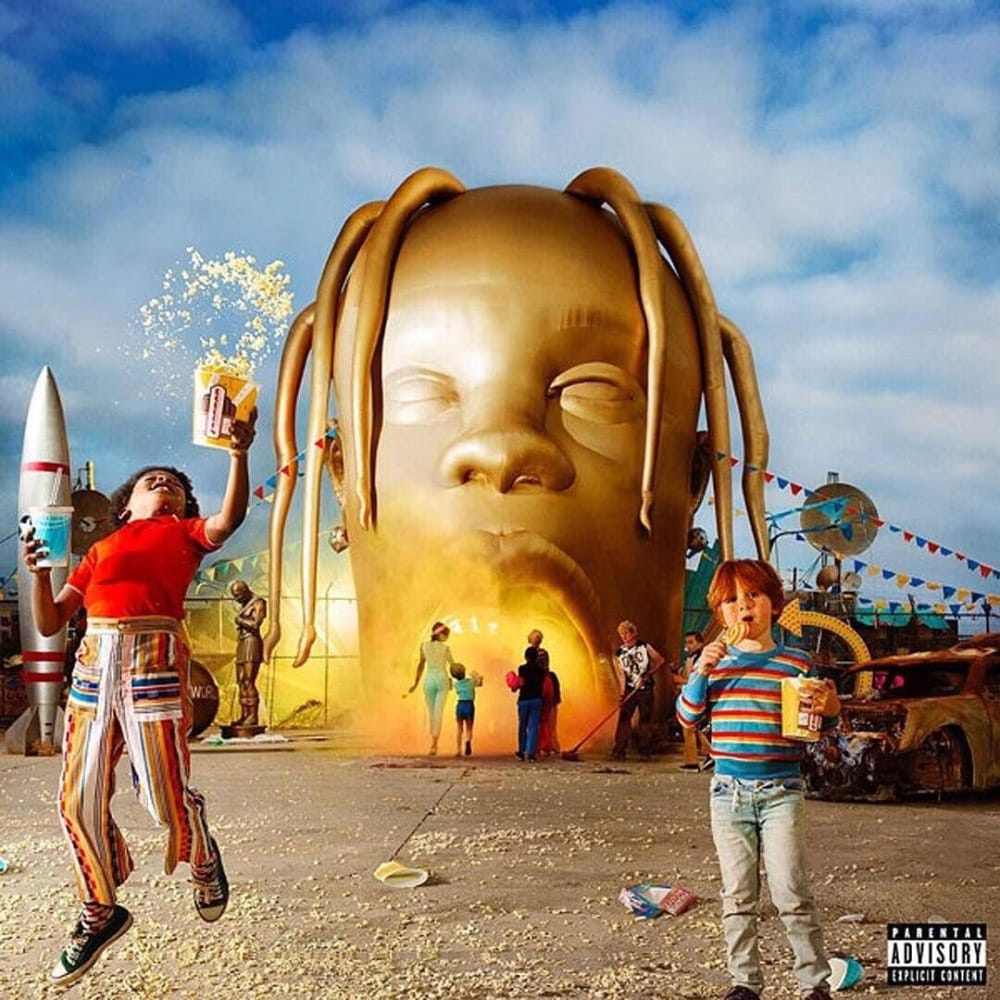 Released: August 3, 2018
Astroworld is a testament to Travis Scott's artistic audacity, effortlessly fusing the abstract with the tangible in a sprawling sonic odyssey. Notwithstanding the controversy surrounding the album's artwork, the Houston-born rapper-producer flexes his musical prowess with a stellar cast of collaborators, ranging from Drake to Stevie Wonder. This is Travis Scott's world, a universe of intricate beats and sprawling soundscapes where he curates an entrancing fusion of introspective lyricism and riotous anthems. In the grand scheme of his career, Astroworld stands as a bold, dazzling manifestation of Travis Scott's limitless ambition and unyielding creativity.
37. Ka – The Night's Gambit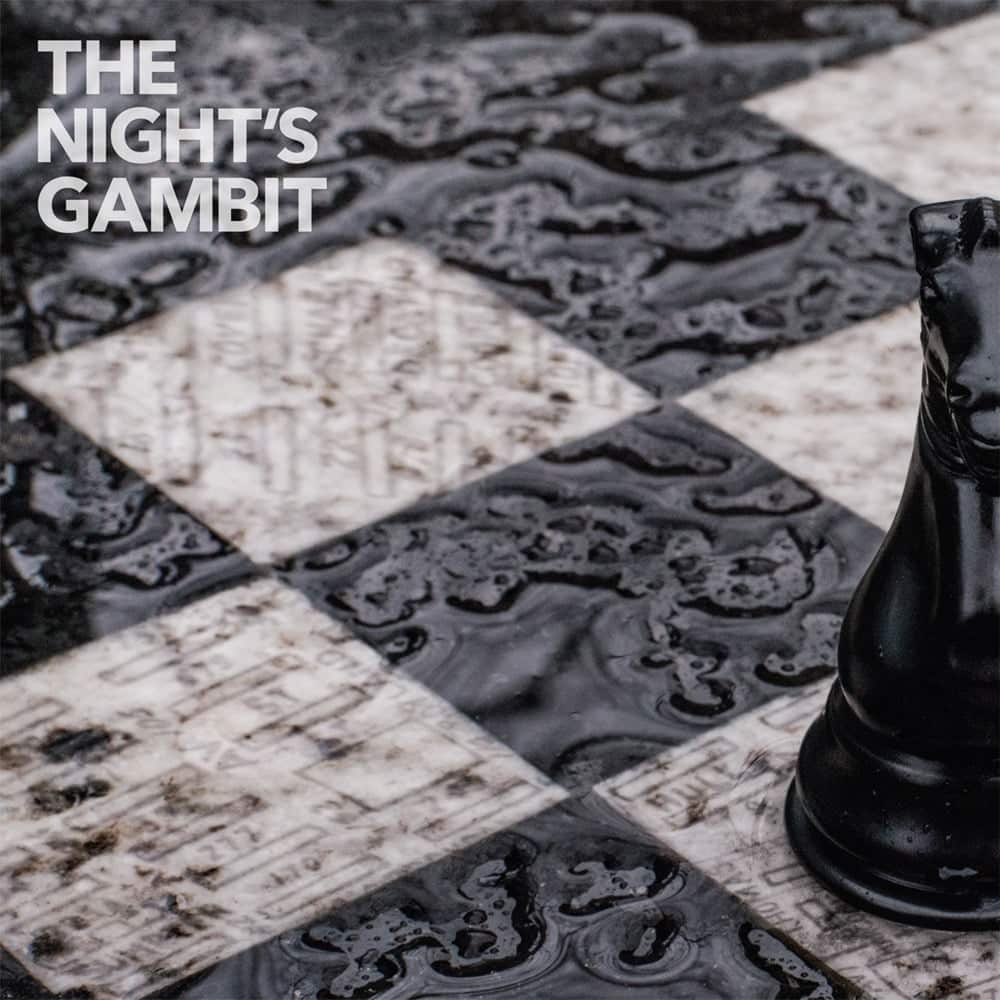 Released: July 13, 2013
Steeped in gritty storytelling and introspective lyricism, Ka's The Night's Gambit marks a pivotal moment in his artistic evolution. With a knack for painting vivid street tales with philosophical wisdom, Ka offers a unique spin on the genre – one that doesn't rely on flashy guest appearances or conventional beats. Tracks like "Knighthood" and "Jungle" intertwine Biblical allegories and the harsh realities of the streets, a testament to Ka's craft of using rap as a vessel for thoughtful reflection. Beyond its thought-provoking content, The Night's Gambit boasts a minimalist production style that echoes the rawness of 70s and 80s New York – a true love letter to hip hop's origins.
36. Jay-Z & Kanye West – Watch the Throne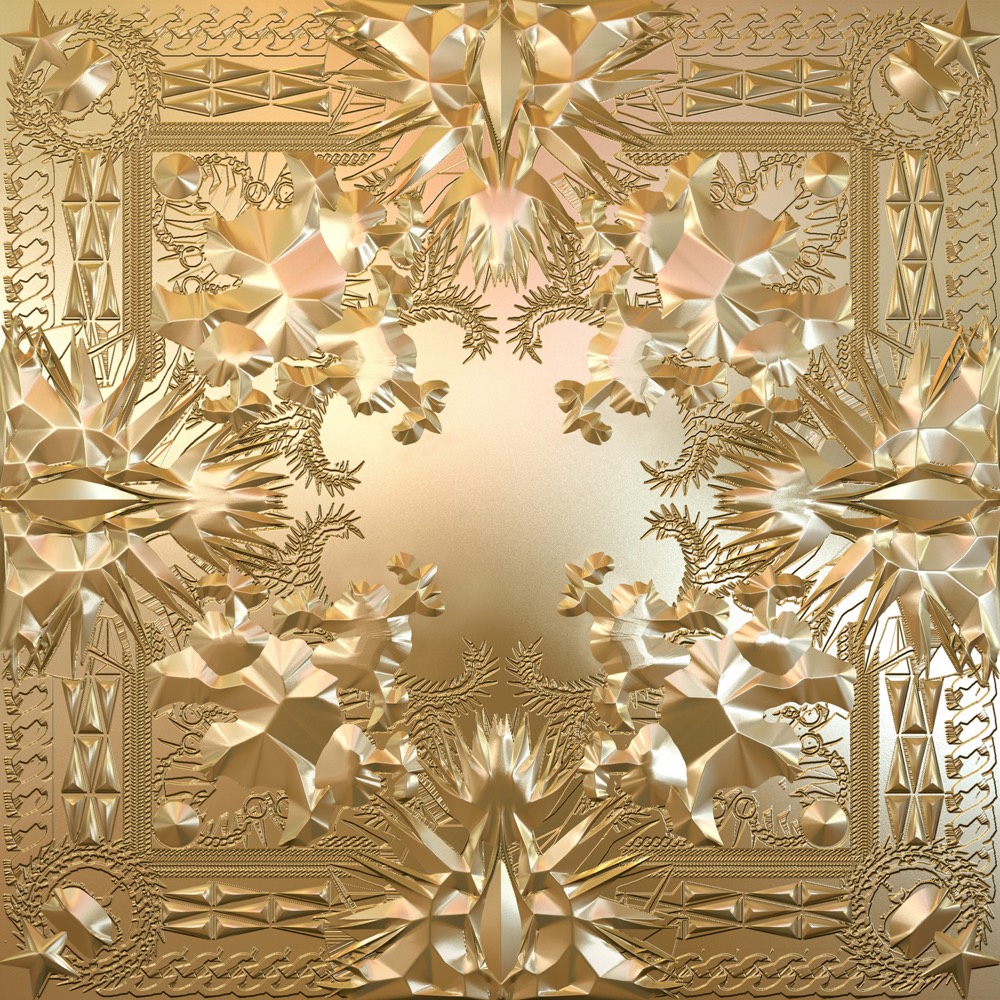 Released: August 8, 2011
Watch the Throne, a mammoth collaboration between rap royalty Jay-Z and Kanye West, was a masterclass in grandiosity upon its release at the start of the decade. Despite their concurrent solo successes with My Beautiful Dark Twisted Fantasy and The Blueprint 3, the pair united for this venture, gifting listeners an opulent journey into their world of high life and high stakes. The album showcased their ability to merge braggadocio with surprising introspection, navigating topics from wealth to societal issues. Packed with top-tier producers and guest artists, tracks like "Otis" and "Ni**as in Paris" amplified their individual prowess while highlighting their synergy. Through the luxury and excess, Watch the Throne managed to humanize the superstars, providing an all-encompassing gaze into their stratospheric lives.
35. Vince Staples – Big Fish Theory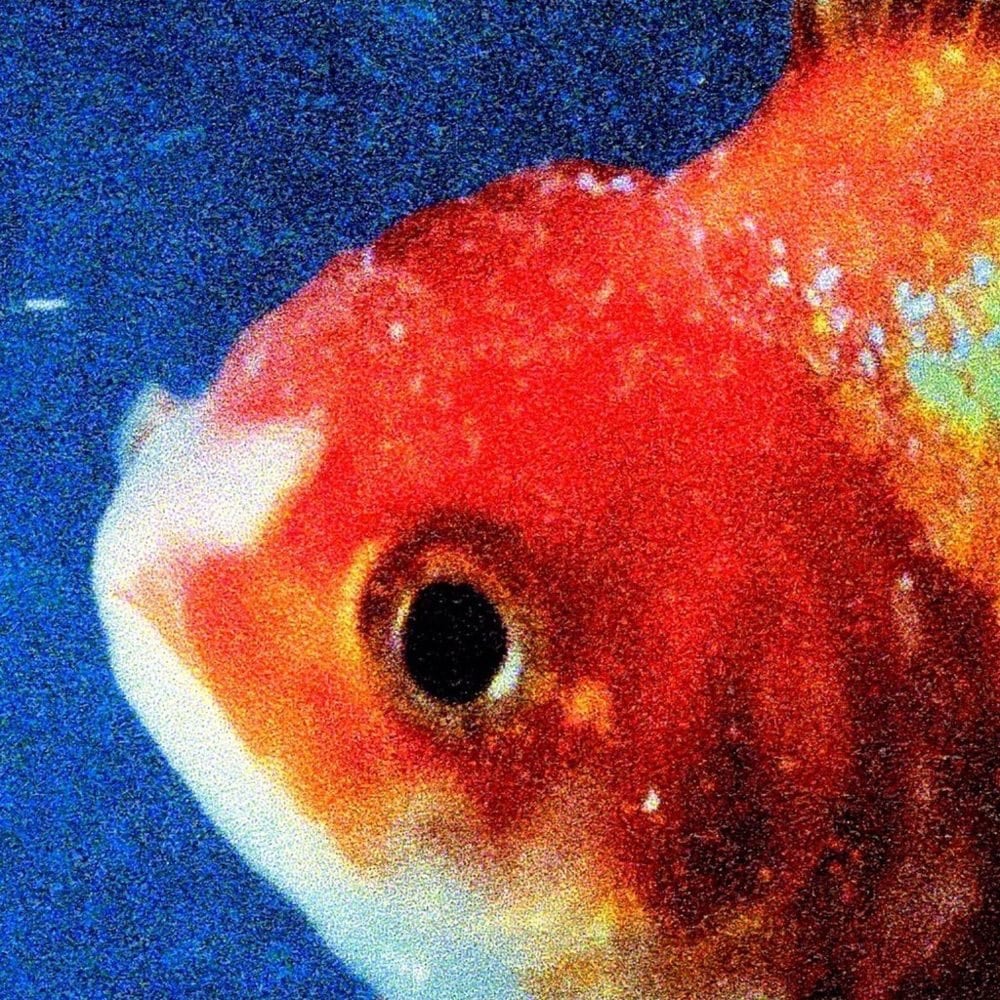 Released: June 23, 2017
With Big Fish Theory, Vince Staples solidified his position amongst his generation of rappers, weaving introspective narratives over futuristic, genre-bending beats. Drawing parallels with Kendrick Lamar, Staples' knack for blending dense, politically charged bars with experimental soundscapes sets him apart in an era where simplistic decadence reigns supreme. From the fiery opening track "Crabs In A Bucket," the Long Beach rapper captivates with his hypnotic flow and poignant socio-political commentary. The album's production sees Staples delving into various sonic territories – from slow-burn techno to dystopian G-funk – culminating in a sound that is more Berlin than Atlanta. Pioneering and unapologetically original, Big Fish Theory proved that Vince Staples wasn't following the rap current – he was swimming outside of it.
34. Danny Brown – Old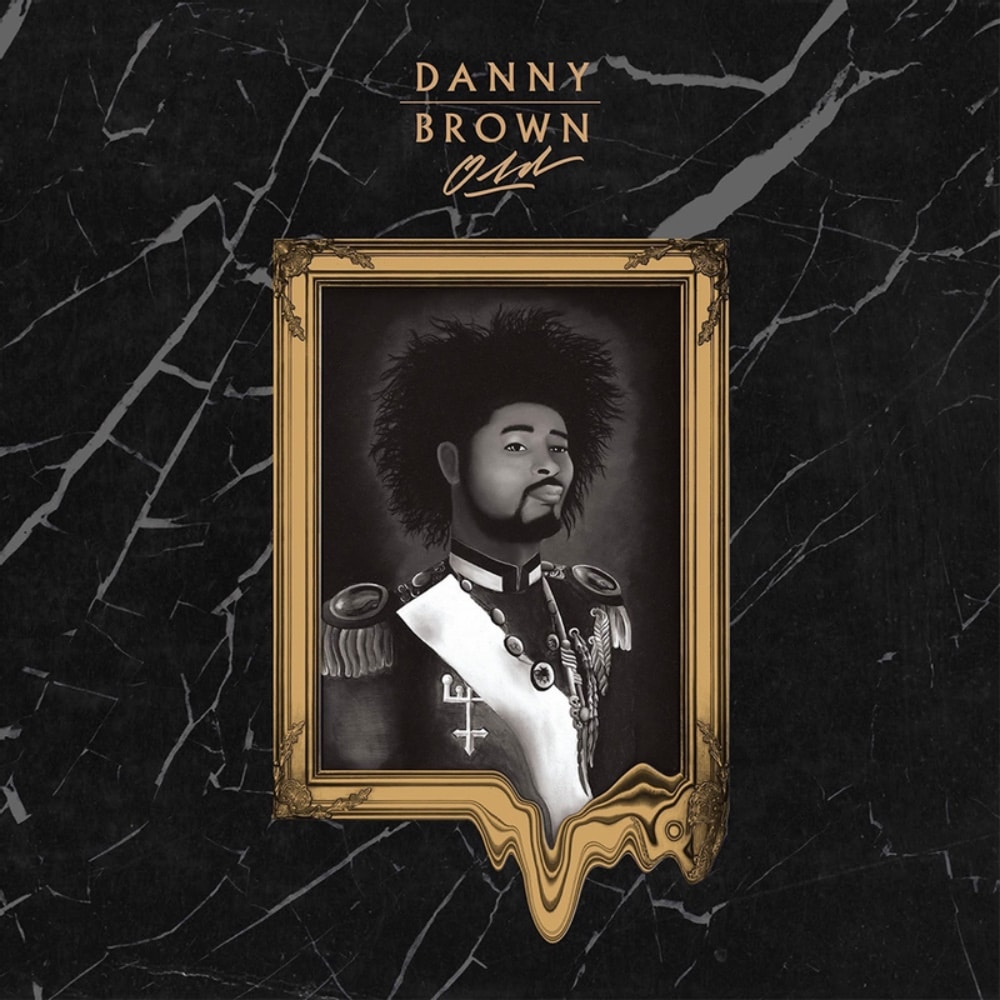 Released: October 8, 2013
Painting a vivid, contrasting picture of life's highs and lows, Danny Brown's Old is a bizarre cocktail of wit and wisdom. The Detroit MC's innovative approach manifests in the intertwining of old-school hip-hop rhythms and modern, dynamic production. Bouncing between manic hype tracks and introspective narratives, Brown's album leaves an indelible mark, carving a distinct niche in the hip-hop landscape. With punchy numbers like "Wonderbread" and the probing "Torture", Old doesn't merely entertain, it resonates, affirming Danny Brown's unique and vital voice in the hip hop canon.
33. A$AP Rocky – AT.LONG.LAST.A$AP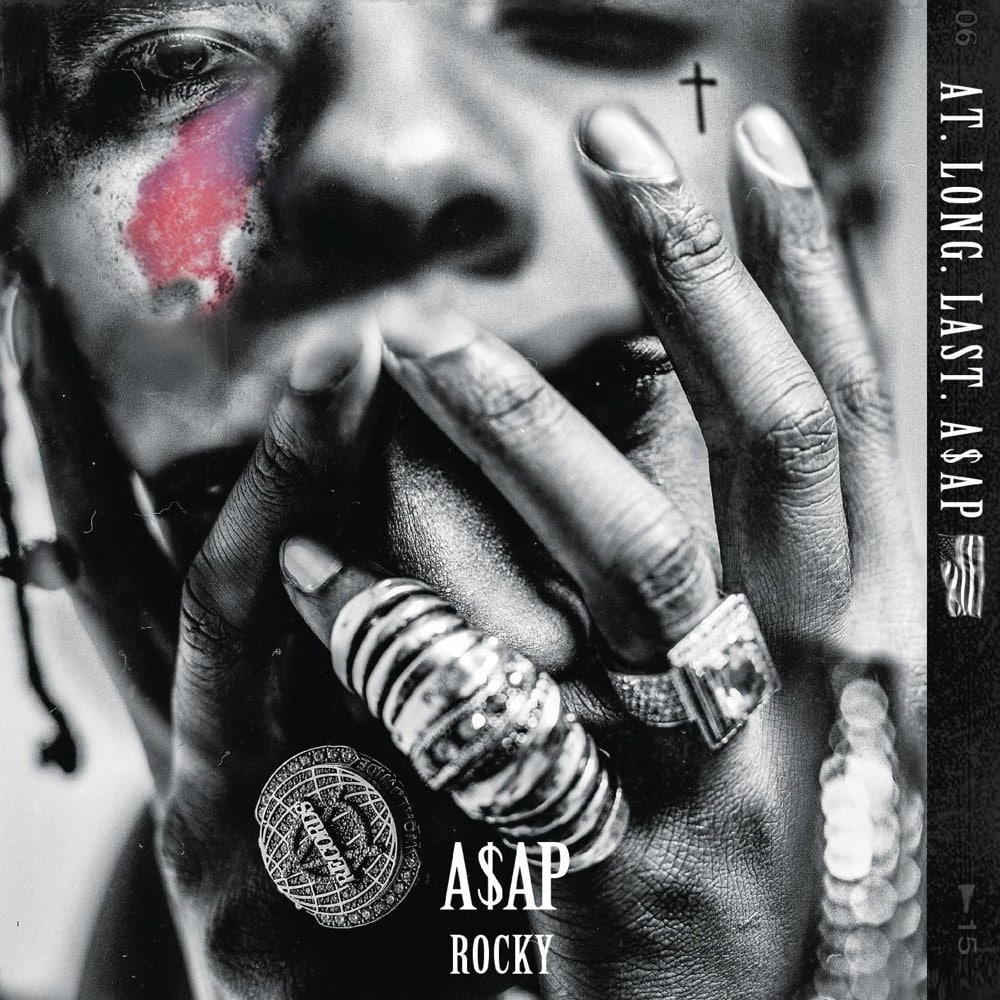 Released: May 26, 2015
A$AP Rocky's second album At.Long.Last.A$AP is a brave departure from the bravado of his debut. It reveals a raw, introspective version of the Harlem rapper, as he navigates through personal grief and introspection. With its drowsy beats and melancholic verses, the album is less a celebratory toast and more a poignant meditation on loss, identity, and loneliness. Rocky dares to dive deep, delivering a sound that's as much a cathartic exploration as it is a haunting reflection of his struggles. It's not only one of the best rap albums of the 2010s, it's also Rocky's best work to date.
32. Killer Mike – R.A.P. Music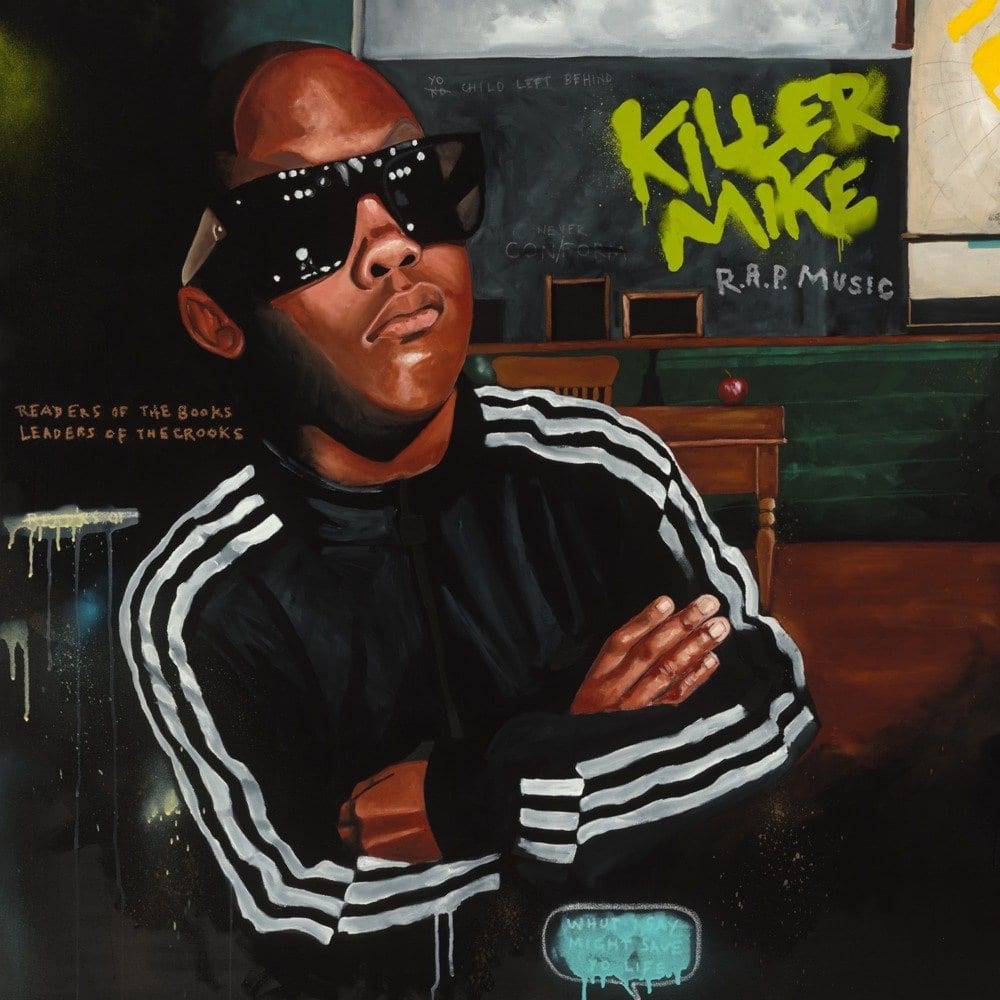 Released: May 15, 2012
In the ever-expanding catalogue, Killer Mike's sixth studio album, R.A.P. Music, warrants its own highlight chapter. This intricate tapestry of Southern twang and East Coast aggression weaves a narrative that's both intoxicating and thought-provoking. It's a testament to the dynamism of Killer Mike and El-P's unexpected collaboration, fueling each other's artistic fires to produce towering tracks like "Big Beast" and "Reagan." The album swings between the lascivious and the literary, ultimately laying bare the personal and political struggles faced by the African-American community. This album was Run the Jewels, before Run the Jewels became a thing.
31. Noname – Room 25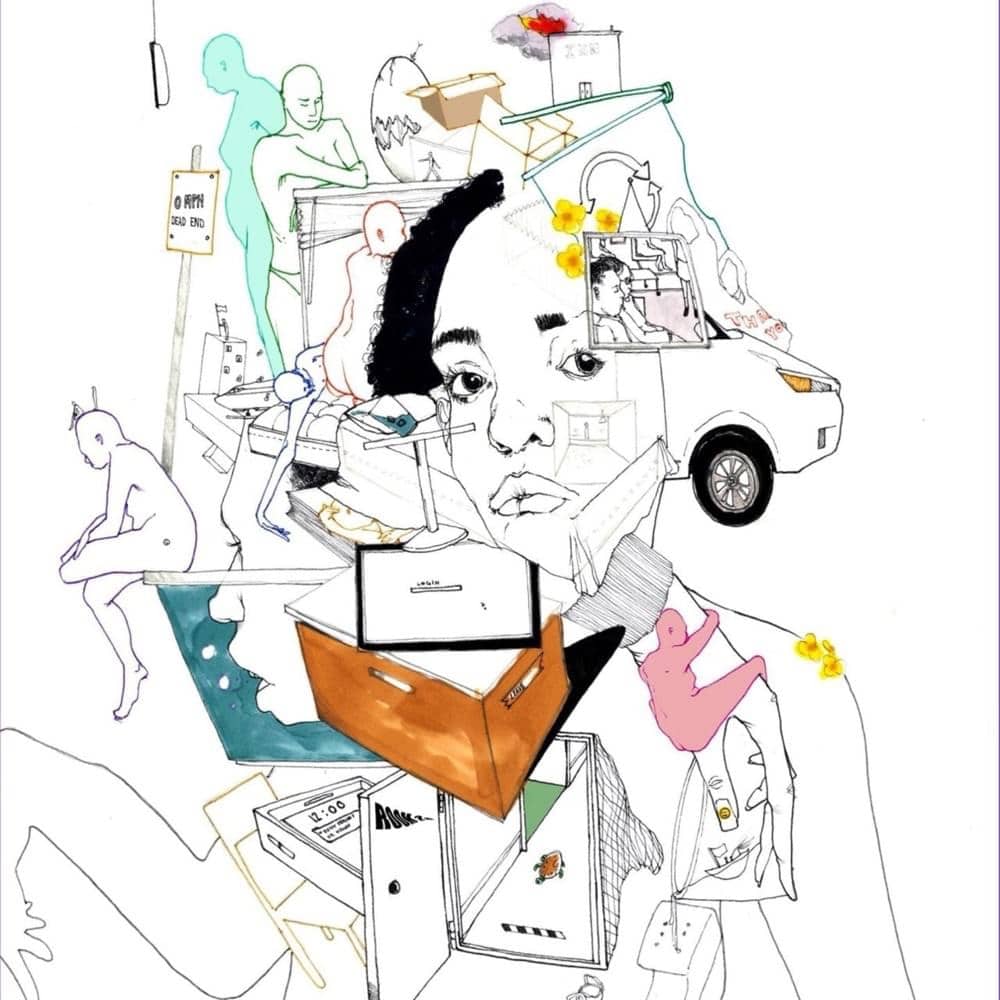 Released: September 14, 2018
Noname's Room 25 is an introspective masterstroke, a response to the artist's sudden rise to fame and the realities of her independent artist life. It's a meticulously crafted work that examines the essence of self, laden with agile wordplay and a seamless blend of joy and melancholy. The Chicago-native distills the real, the funny, and the heart-rending into a nuanced, jazz-infused masterpiece. From the candid self-reflection of "Self" to the tender tale of a mother's struggle with chemotherapy in "Don't Forget About Me," Room 25 paints a portrait of an artist unafraid to confront life's trials with brutal honesty and stark wit.
30. Earl Sweatshirt – I Don't Like Shit, I Don't Go Outside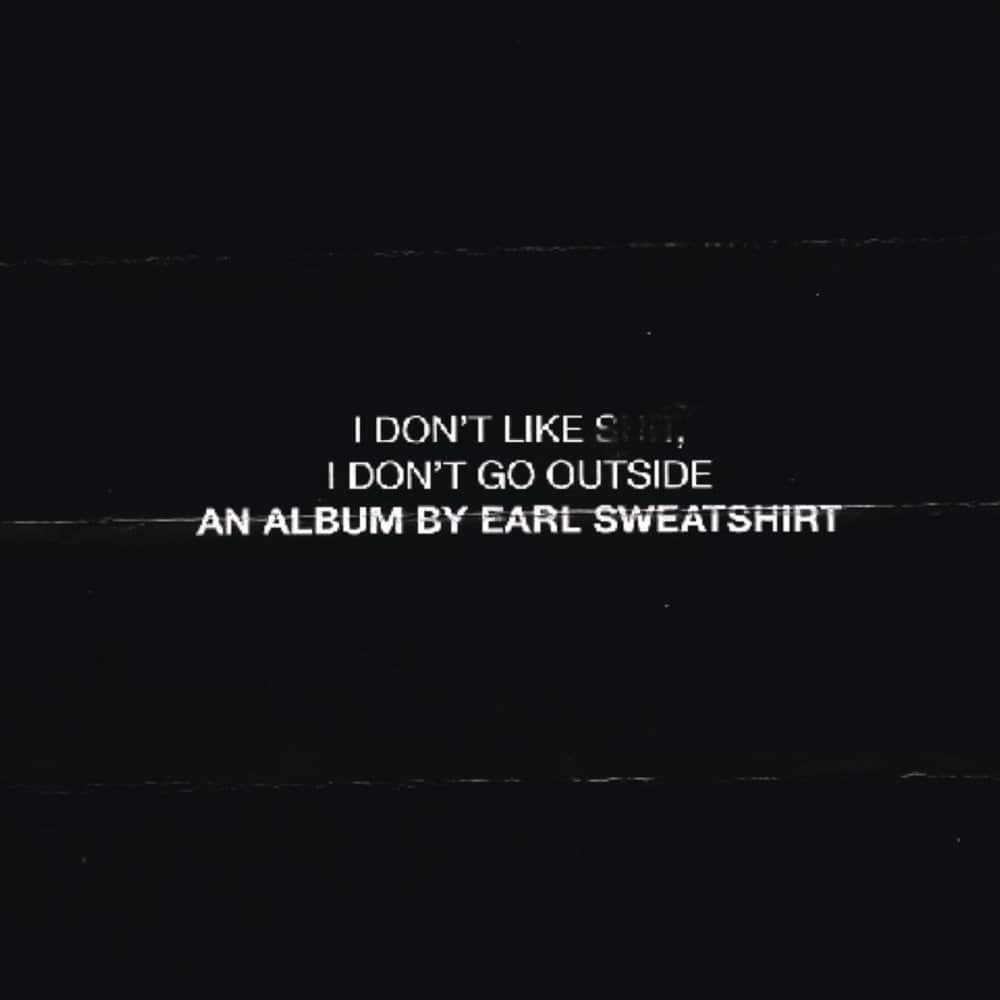 Released: March 23, 2015
Earl Sweatshirt's sophomore album, I Don't Like Shit, I Don't Go Outside, provides an intimate look into the mind of a reluctant star. The album's brooding, introspective tone echoes the artist's grappling with personal traumas, leading to a sense of discomfort that manifests itself in dark, almost haunting production. There's a pervading sense of paranoia, and his willingness to pen both his external and internal demons make for a uniquely raw, personal journey. This album, filled with Earl's razor-sharp observations and self-analysis, encapsulates the isolation that stardom can bring – a poignantly relatable tale from the inside looking out.
29. Westside Gunn – Supreme Blientele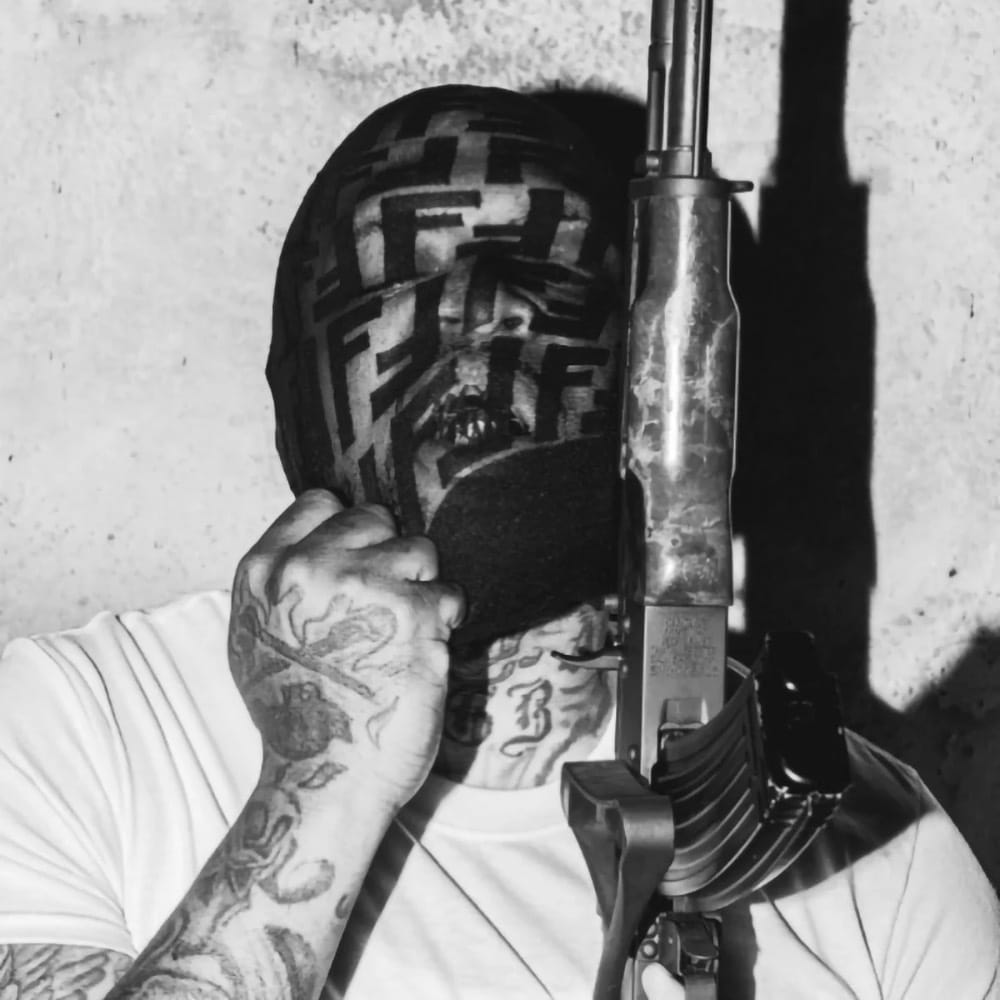 Released: June 22, 2018
Westside Gunn's Supreme Blientele emerges from the revivalist vaults of the '90s, embodying the grit and grind of a life carved from the streets of Buffalo, New York. It's a vintage display of raw, boom-bap lyricism, layered with vivid storytelling, edgy beats, and references to his love for professional wrestling. Featuring a star-studded cast of collaborators, the album strikes a balance between street authenticity and a taste for luxury, culminating in a stunning tapestry of underground rap. While it might not be a definitive statement for Gunn — some rap fans will argue that Flygod is his magnum opus — Supreme Blientele solidified his position as a rap cult hero of the modern age.
28. Tyler, the Creator – Flower Boy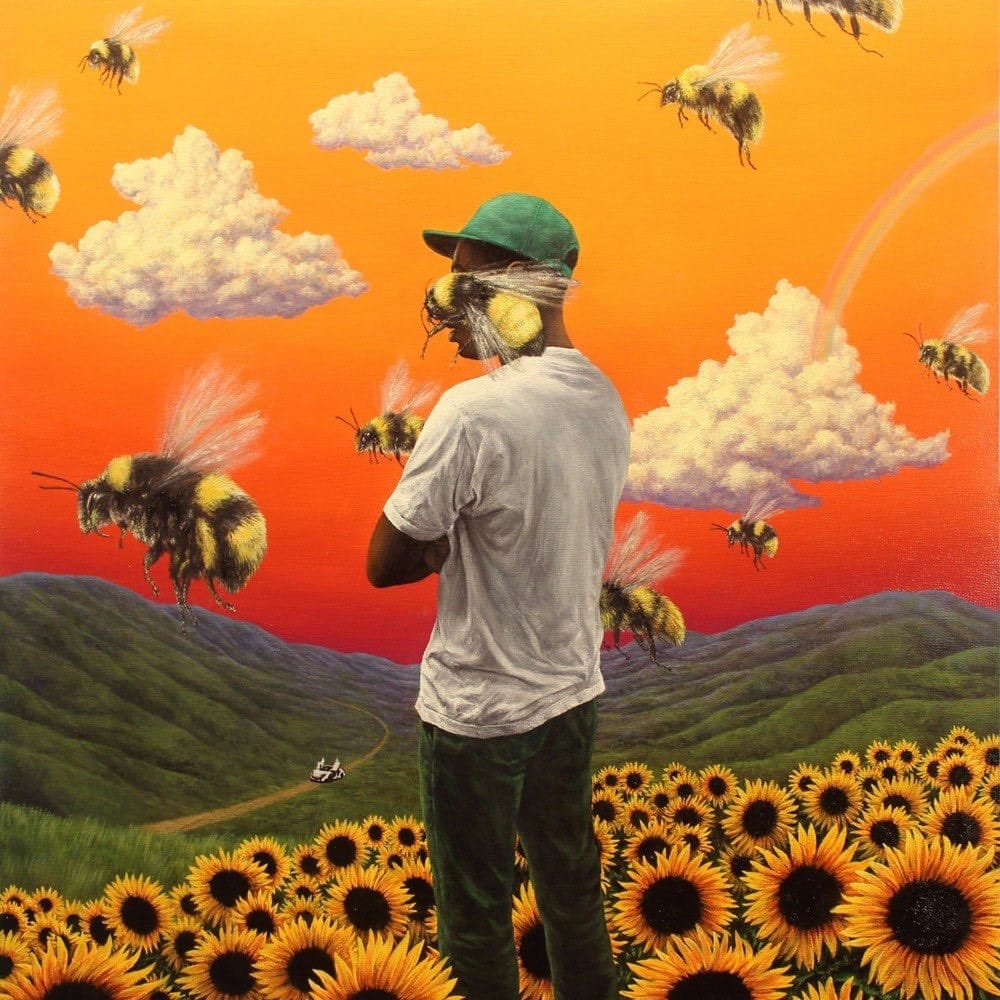 Released: July 21, 2017
Flower Boy finds Tyler, The Creator blossoming into his most mature, intricate work yet. With a paradoxical blend of gruff disposition and blooming optimism, Tyler ditches his former provocation to embrace vulnerability, resulting in a sonically radiant album. The themes of loneliness and longing run deep, coursing through the album's veins. Yet, there's a richness to Tyler's craft, evident in the whimsical "See You Again" and the introspective "Pothole." Flower Boy is a vibrant self-portrait that delves into self-love, identity, and the realities of fame, proving his growth not just as an artist, but also as an individual. Filled with lush production and incisive writing, Flower Boy is Tyler's exploration of his own psyche and the world around him, capturing his journey from enigmatic rebel to an astute observer of the human condition.
27. Roc Marciano – Reloaded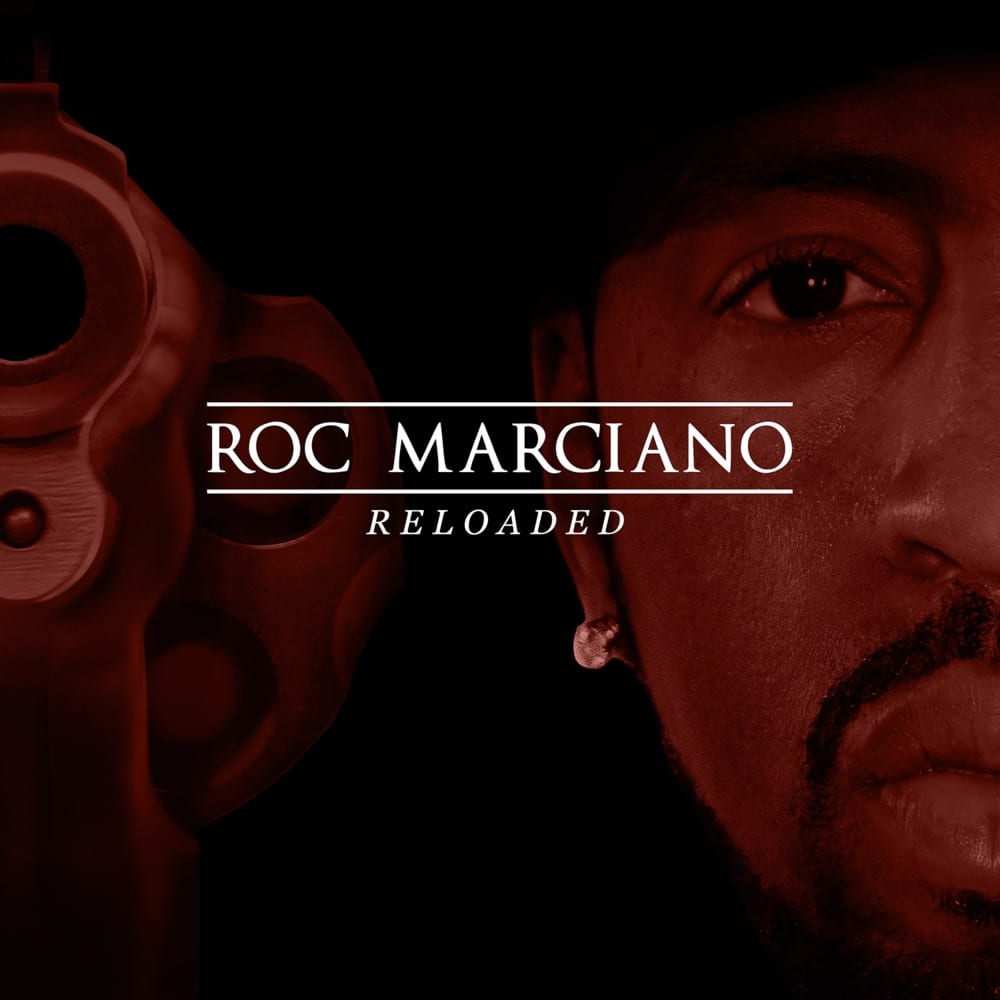 Released: November 13, 2012
Dripping in flamboyant bravado and the raw intensity of New York's underground streets, Roc Marciano's Reloaded resonates with a poetic fierceness that brings us back to the golden era of hip hop. More than just a purveyor of grimy beats, the Long Island MC is a master of crafting deep, cohesive narratives that lure listeners into his darkly personal world. The follow-up to his stellar 2010 debut, Reloaded dives headfirst into a sonic rabbit hole with its unapologetically experimental production and relentless rhymes. It's a hard-edged, hook-free tribute to New York grit, tied together with cinematic production and lyricism sharp enough to cut glass.
26. El-P – Cancer 4 Cure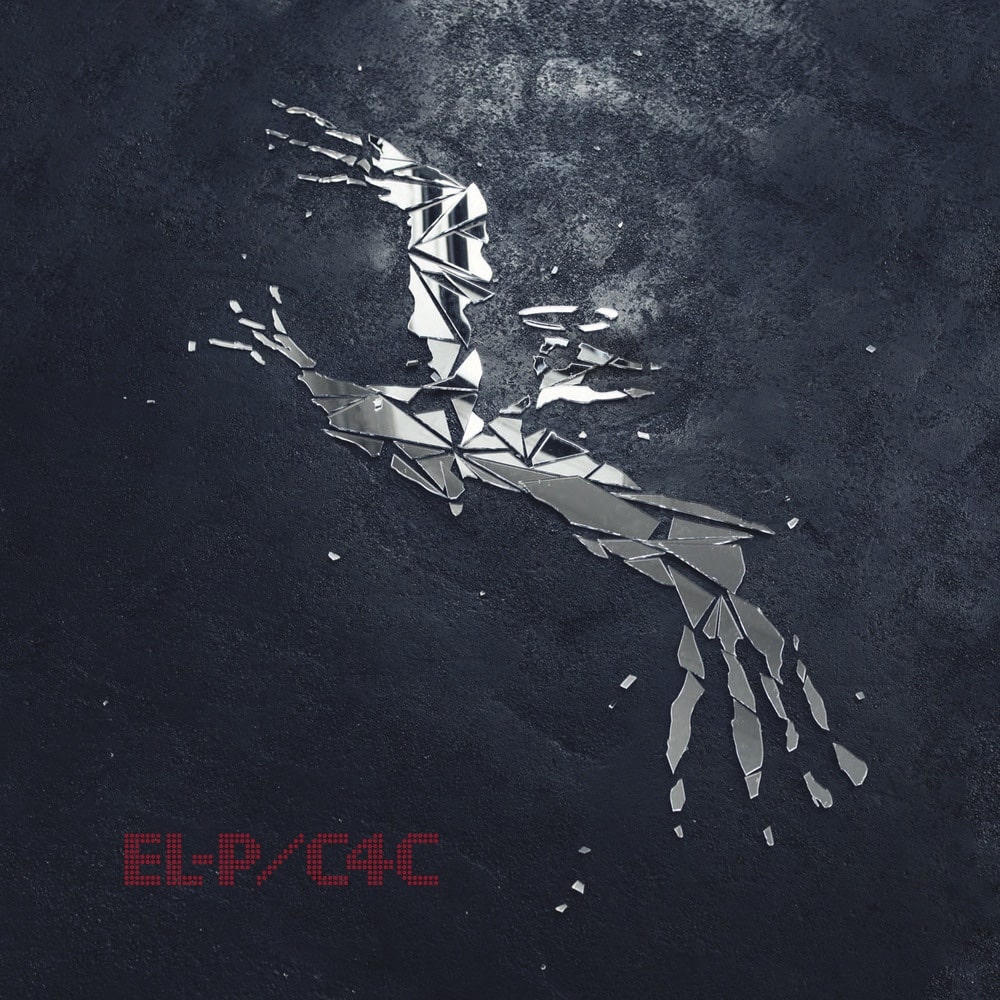 Released: May 22, 2012
Cancer 4 Cure finds El-P channeling his personal and political anxieties into a booming dystopian dreamscape. The rapper-producer's intricate storytelling grips listeners, taking them through a surreal maze of societal decay and personal angst. His biting verses, married with a post-industrial take on classic boom-bap, create an unsettling yet captivating journey. Amidst the harsh realities reflected in the lyrics, there's a persisting echo of his lost friend Camu Tao, giving the album a depth that's both poignant and compelling. This grim chronicle of survival solidifies El-P's stature as a purveyor of poignant, thought-provoking hip hop.
25. Denzel Curry – Zuu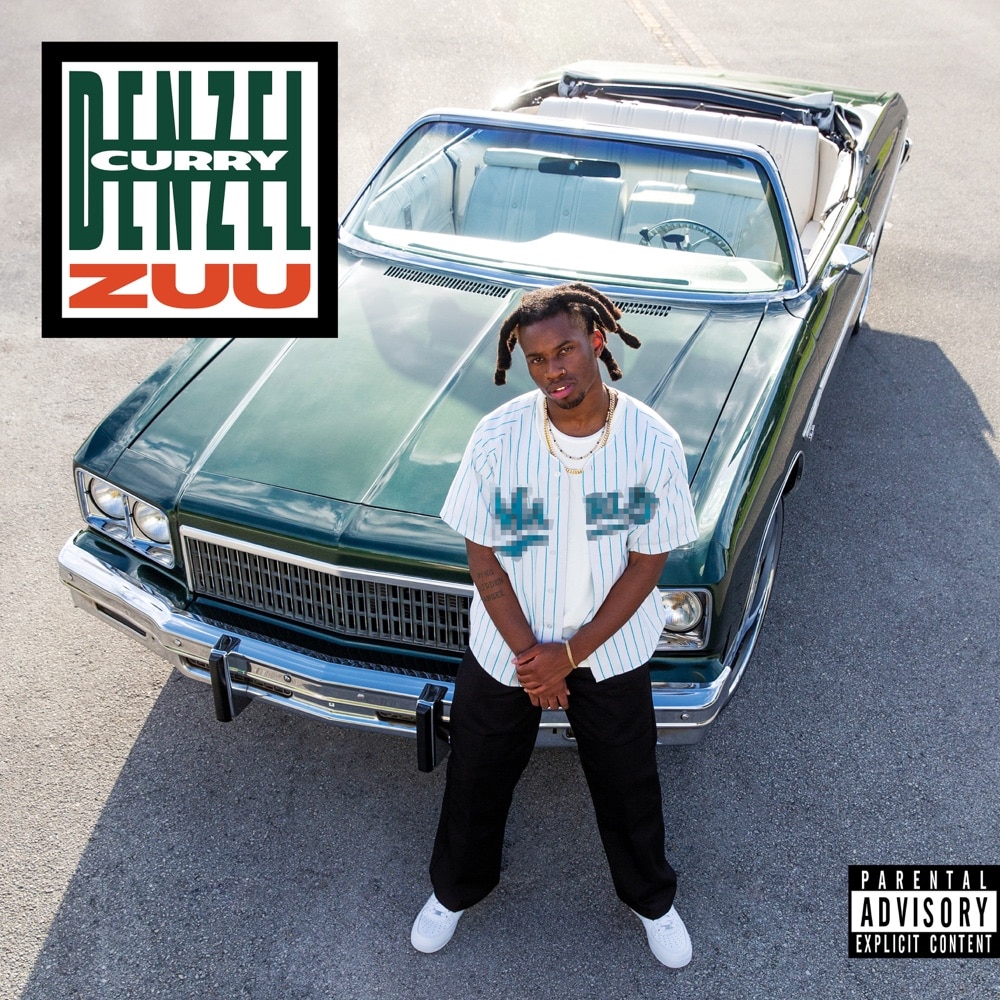 Released: May 31, 2019
Denzel Curry's Zuu is a love letter to his roots, a thunderous collision of nostalgia and innovation that sends shockwaves through the listener's senses. Energetic, fun, and packed with nods to Miami's rap lineage, this album effortlessly stitches together tales of Denzel's past with the fabric of Carol City's vibrant culture. Zuu hits like a rogue wave, offering explosive beats and infectious rhythms without sacrificing the Florida MC's reflective lyricism. A testament to his dynamic artistry, the album is a head-spinning ensemble of tracks, each one capturing a distinct facet of Denzel Curry's musical mosaic.
24. Future – DS2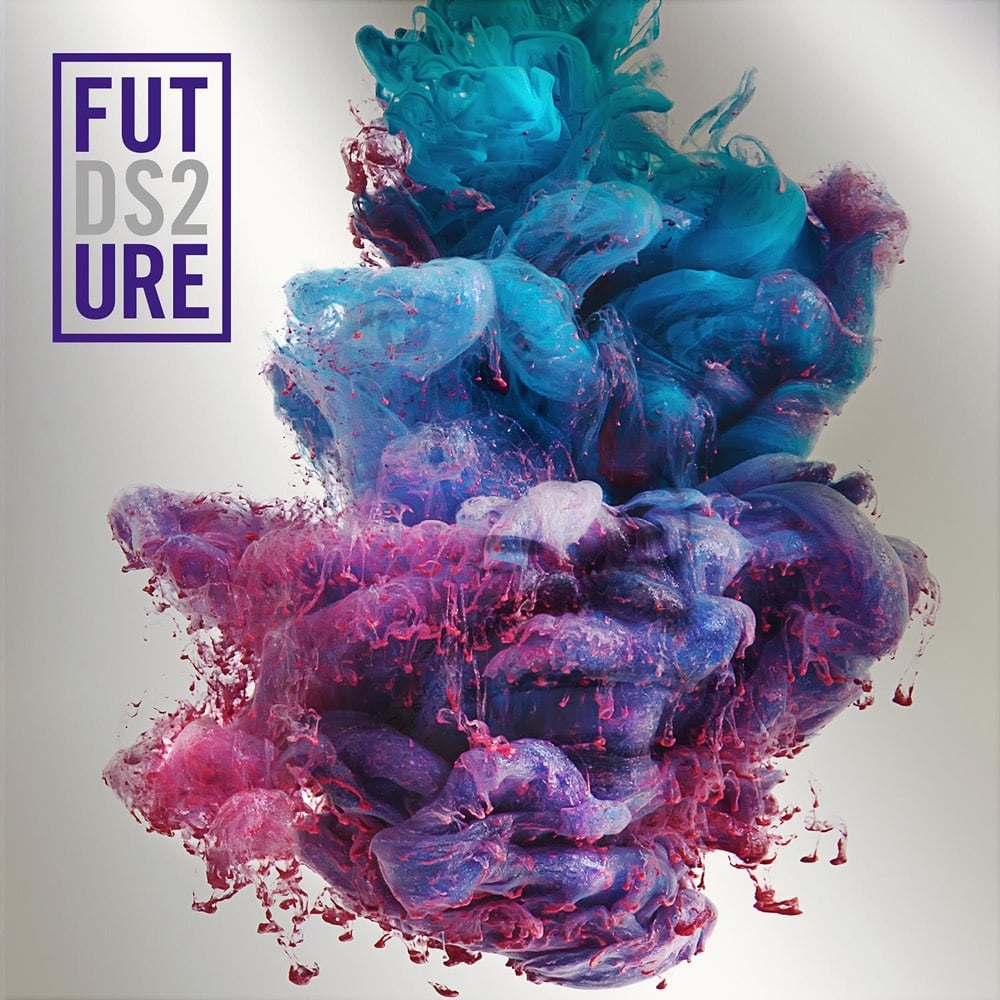 Released: July 17, 2015
Future's DS2 is a psychedelic plunge into the rapper's personal space, a space replete with high-energy party anthems and haunting tales of addiction. Released in 2015, after a legendary mixtape run, DS2 saw the Atlanta rapper approach his peak artistically, becoming a hypnotic figure, deftly manipulating Auto-Tune to relay his escapades in a vivid swirl of intoxicating rhythms. Hallucinatory tracks like "Stick Talk" and "Rich $ex" seem to melt into surreal landscapes of lust, wealth, and excess, while "Slave Master" offers a melancholic tribute to the late A$AP Yams. DS2 is an honest reflection of Future's hedonistic world, an immersive listening experience that's as addictive as the substances he raps about.
23. Drake – If You're Reading This It's Too Late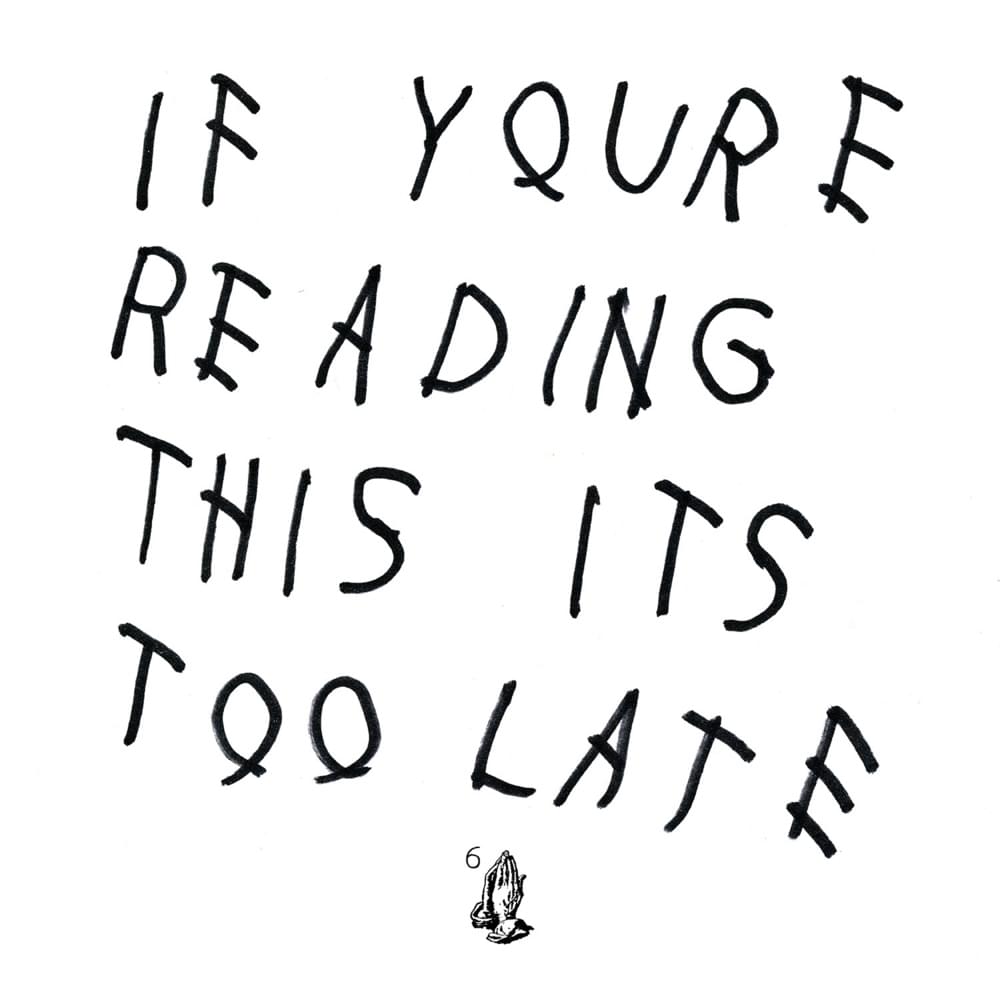 Released: February 13, 2015
A surprise release that blurred the lines between album and mixtape, Drake's If You're Reading This It's Too Late is a smoky, introspective project that veers away from radio-friendly hooks and instead plunges into the darker recesses of his psyche. There's a cohesive tension throughout this album, which eschews Drake's familiar vulnerability for an assertive swagger. The enigmatic sonic landscape built by trusted collaborators like Boi-1da and Noah "40" Shebib underpins Drake's raw lyricism, like a provocative, shadowy stage for his artistic evolution. From heart-to-heart conversations in "You & The 6" to defiant stunting in "No Tellin'," Drake cemented his status as one of the best rappers alive. It also happens to be the Toronto rapper's best album to date.
22. Jay-Z – 4:44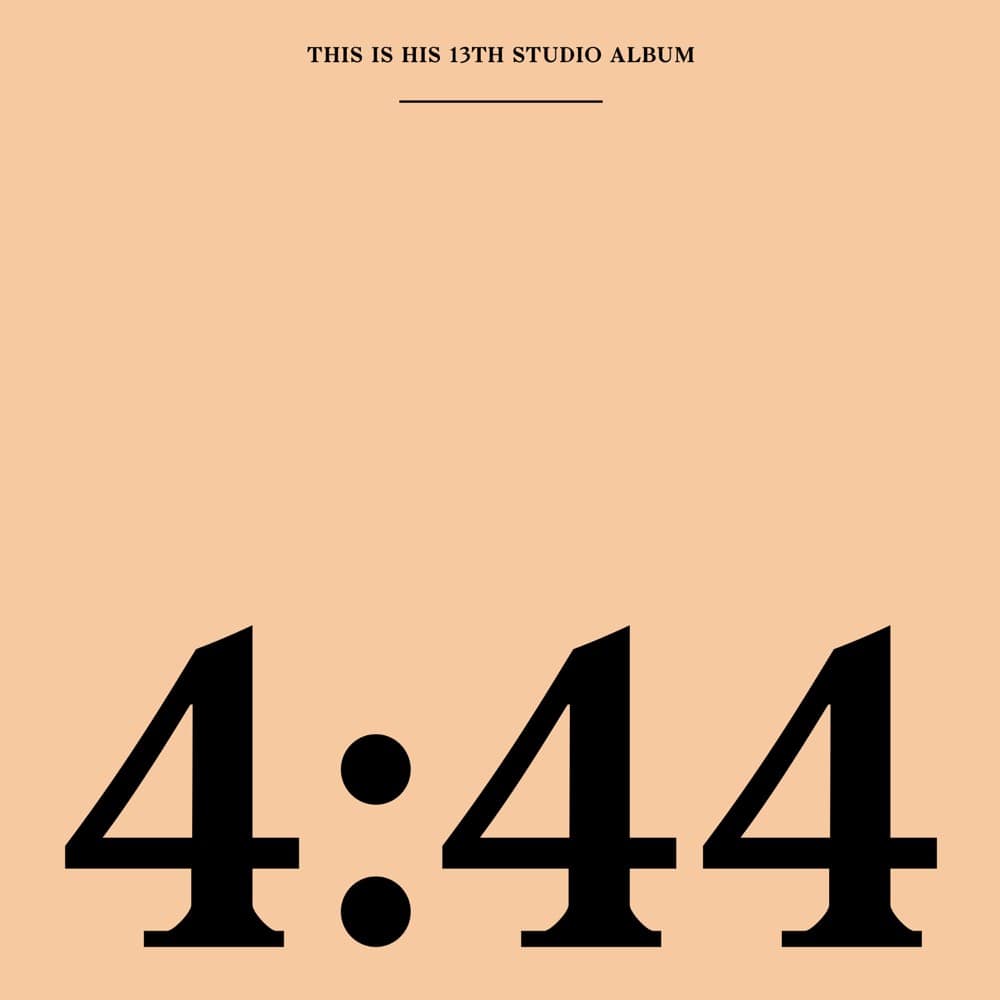 Released: June 30, 2017
No stranger to weaving compelling narratives, Jay-Z's 13th studio album, 4:44, provided an introspective look into the Brooklyn MC's personal life, effectively acting as the climax of his career-long self-mythologizing. With its lyrical weight born of public scrutiny and internal conflict, the album took on a more mature, almost wearied tone compared to the braggadocio of his early works. Here, Hov seemed to descend from his cloud-crowned throne, humanizing himself as he grappled with themes of infidelity, fatherhood, black empowerment, and legacy.
21. Run the Jewels – Run the Jewels 2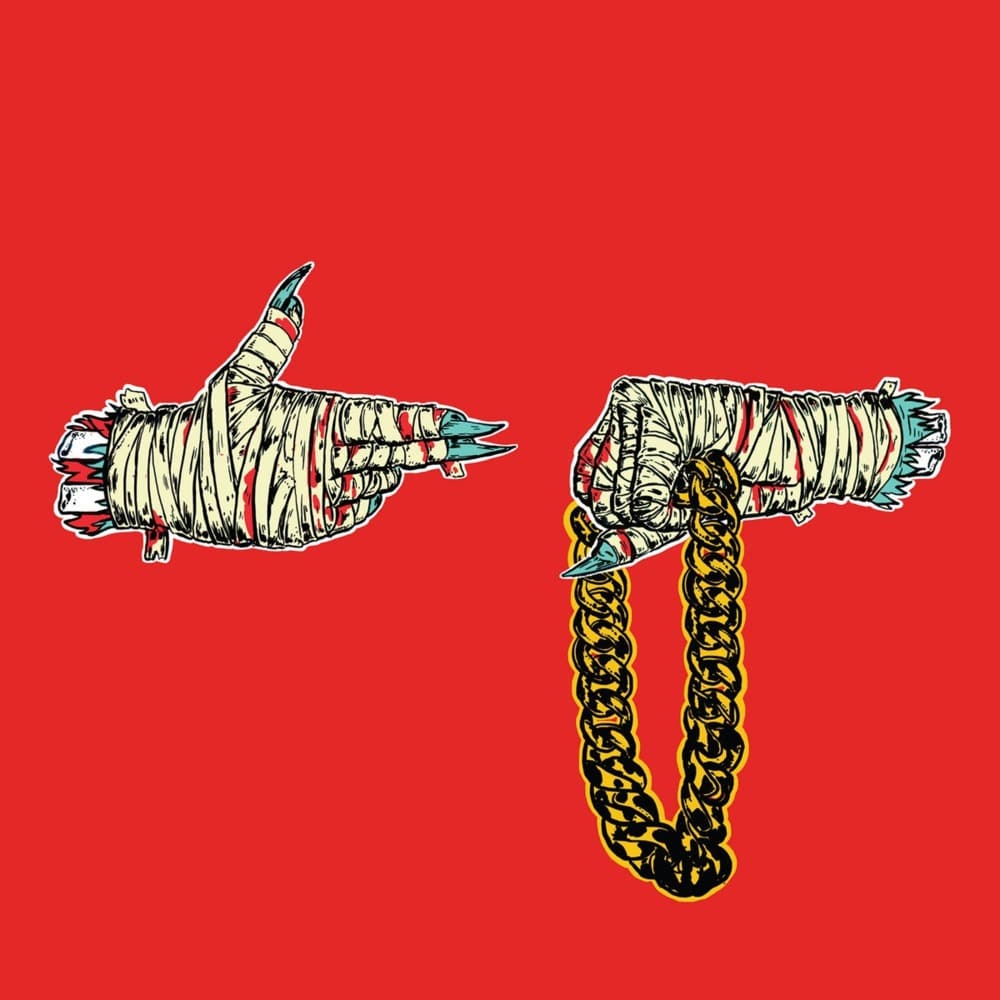 Released: October 24, 2014
Run the Jewels 2 is a sonic bulldozer, an unapologetic onslaught of barreling beats and ferocious lyricism from Killer Mike and El-P. Picking up where their debut left off, RTJ2 takes their combined energies and ramps them up, fusing defiant political commentary, stark urban narratives, and wicked humor. Their chemistry is potent, firing off each other's verses with unerring synchronicity. Tracks like "Jeopardy," with its dark bassline and evocative sax samples, set the tone for an album that never takes its foot off the gas. Infused with both comic brio and political bite, Run the Jewels 2 is a masterclass in rap storytelling, an adrenaline-fueled journey through the socio-political landscape of America.
20. Kanye West – Yeezus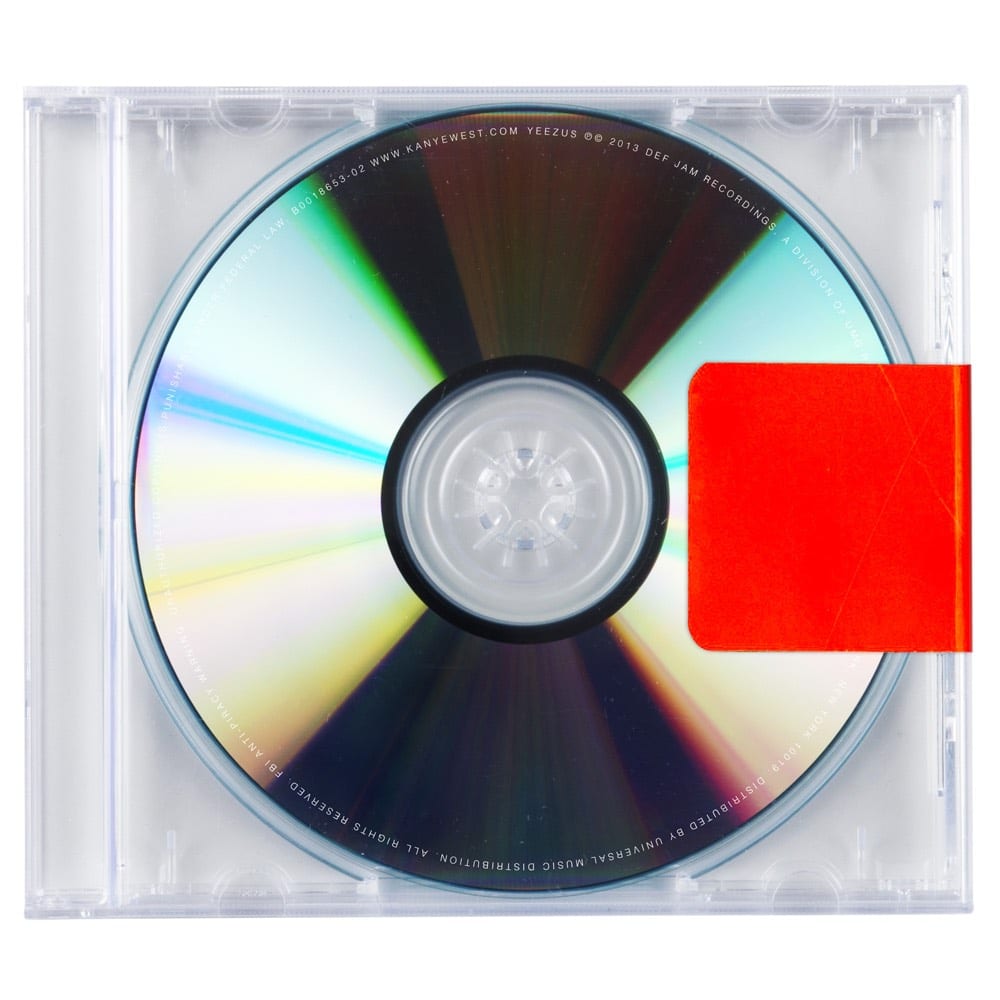 Released: June 18, 2013
Kanye West's Yeezus was the enigma of the decade, a seismic event delivered under a cloud of secrecy and widespread anticipation. This left-turn of an album amplified both Kanye's bravado and brilliance. Imagine hip hop colliding head-on with industrial soundscapes, where an abrasive, minimalistic sound coexists with West's cutting-edge lyrical prowess. Themes of socio-political commentary, egotism, and unexpected humor intertwine in tracks like the confrontational "New Slaves" and controversial "I Am a God." The punkish runtime, unconventional approach, and electrifying nature of Yeezus solidified Kanye as a Salvador Dali figure in the rap world, fearlessly demolishing conventions with a provocative panache that's wholly his own.
19. Nas – Life Is Good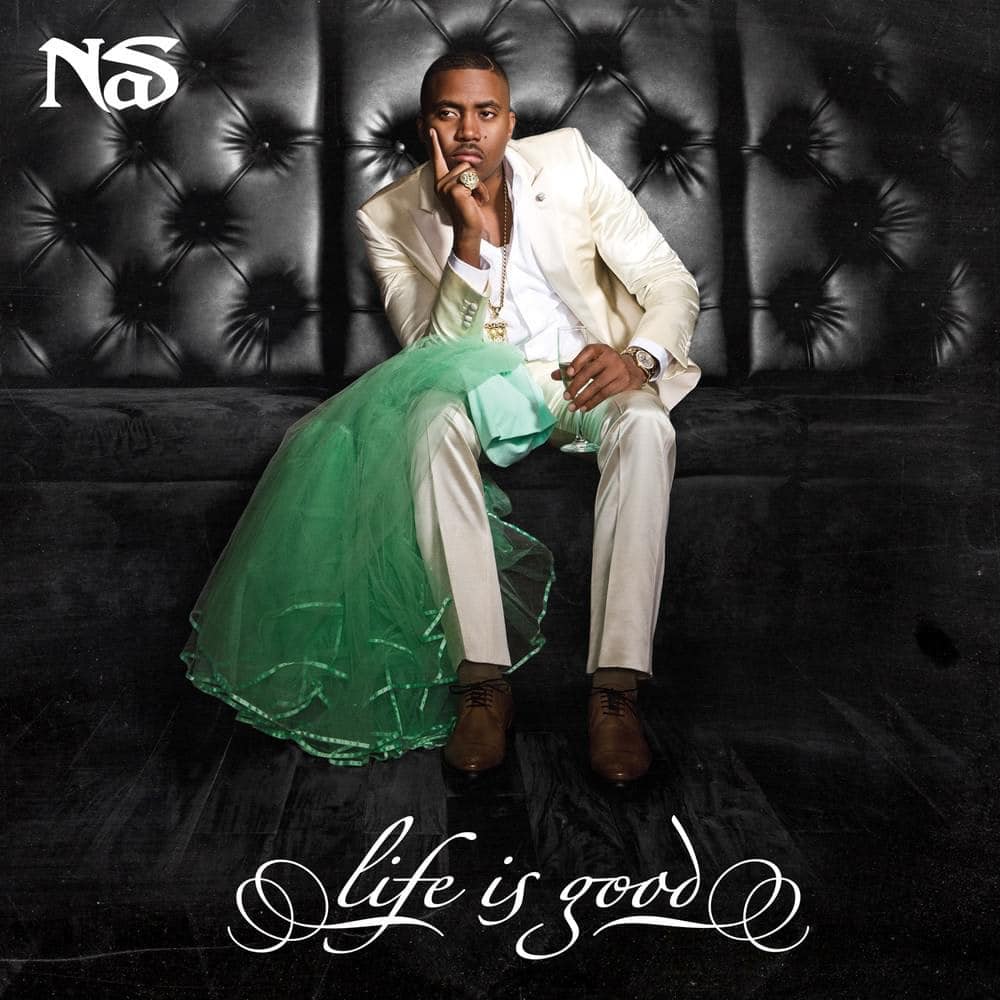 Released: July 13, 2012
Placed at a crossroads of life and music, Nas' Life Is Good emerged as a high point in the career of rap's prodigal son. Aging like fine wine, the Queensbridge legend explores his past while eyeing the future with piercing insight. His storytelling prowess remains undiminished, like in "A Queens Story," an exhilarating sprint through his life from the streets to a world of riches. Despite the external tumult of his divorce, his lyrical finesse and rhythmic bravado only amplify. Eschewing sonic trends, Nas opts for nostalgia — courtesy of Salaam Remi and No I.D. — offering a tribute to '90s hip-hop, reinforcing his place as one of the genre's elder statesmen who can still hold his own in any era.
18. Future – Hndrxx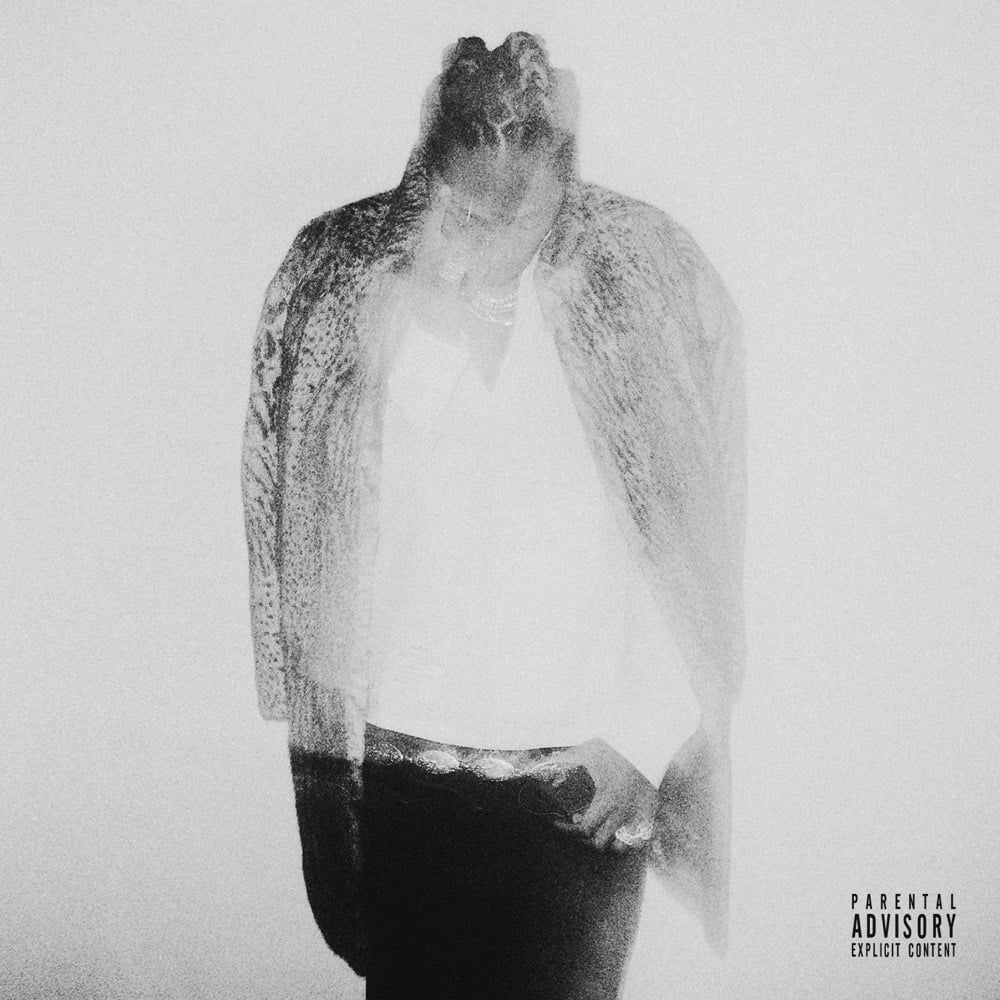 Released: February 24, 2017
Coming hot on the heels of his eponymous album, Future's HNDRXX was a stark contrast to its predecessor, presenting a raw, introspective facet of the artist that resonated deeply with listeners. Shifting from his customary trap anthems, Future delved into a world of emotional tumult, lending his laments a confessional tone that struck chords of regret and vulnerability. Notably marked by an undercurrent of past relationship turmoil, the album painted an evocative picture of Future's inner struggles and personal demons. However, HNDRXX wasn't just a solitary journey; with Rihanna and The Weeknd as featured artists, the album felt like a shared cathartic session, solidifying its spot in the top rap releases of the 2010s by bringing humanity to the trap scene.
17. Dave – Psychodrama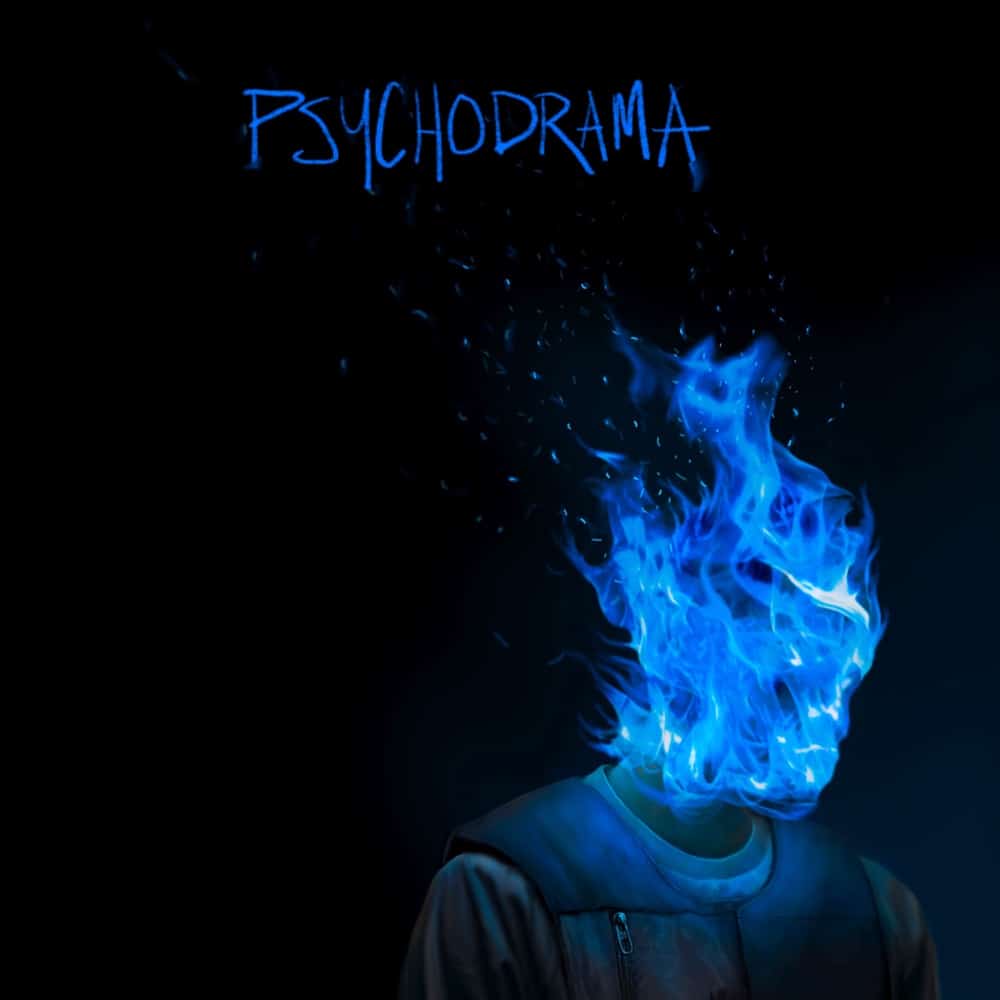 Released: March 8, 2019
With his debut album Psychodrama, Dave plunges into the abyss of his life experiences and surfaces with a sonically vivid, emotionally raw journey through the complexities of his world. Far from a predictable tale of street survival, the UK rapper draws inspiration from his older brother's prison therapy sessions, crafting a compelling three-act narrative that shifts through an environment, relationships, and a social compass. With profound lyrical reflections carried atop slick beats from industry veterans, Dave masters the push and pull of introspection and rage, culminating in an introspective masterpiece that navigates societal pressures, personal revelations, and resilience.
16. Freddie Gibbs & Madlib – Bandana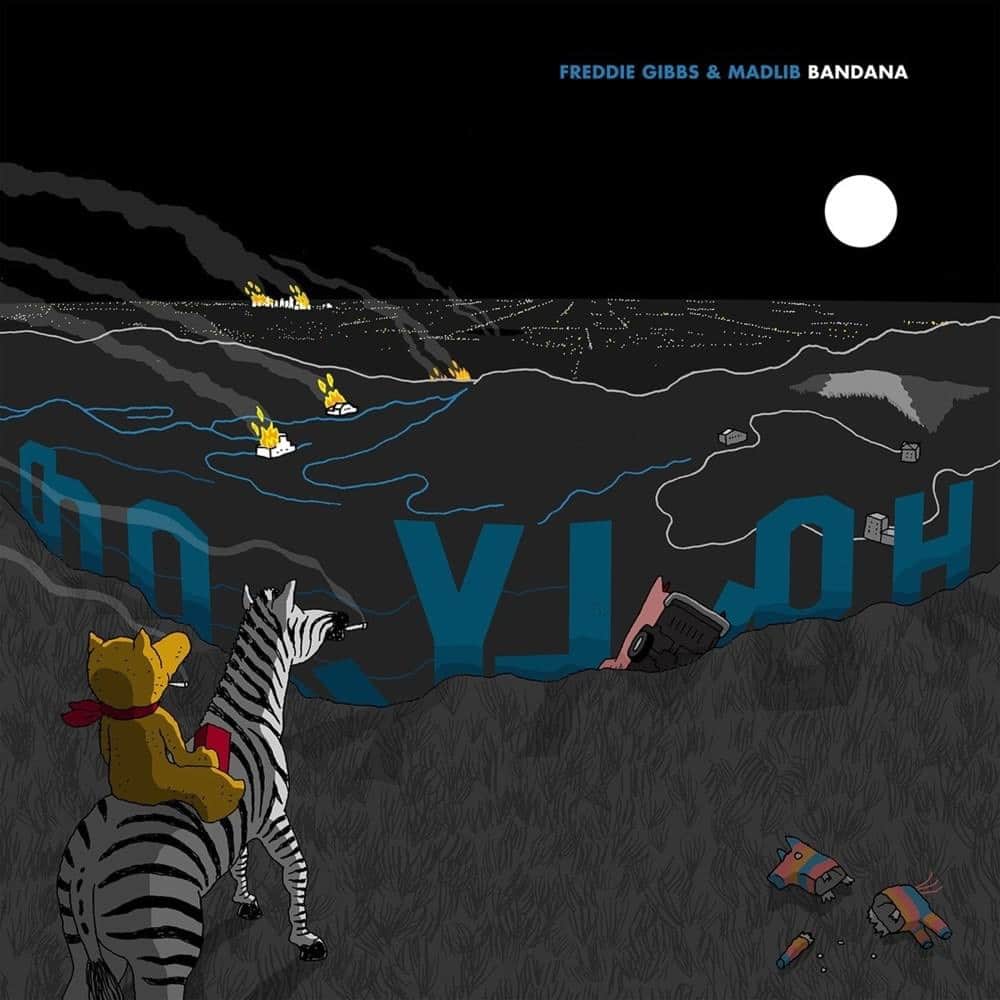 Released: June 28, 2019
If Piñata was an experiment, Bandana is the awe-inspiring result of Freddie Gibbs and Madlib finding their stride as an unlikely duo. The album merges Gibbs' gritty gangsta rap lyricism with Madlib's virtuosity in crafting intricate beats from obscure soul samples. Every bar Gibbs spits feels earned and impactful, a testament to his journey from hardship to triumph. Gibbs' resilience shines through, while Madlib's soul-infused production provides the perfect canvas for such a vivid narrative. Like a cinematic union of rugged storytelling and eccentric beats, Bandana is an example of the unexpected magic that can happen when two distinctive worlds collide in perfect harmony.
15. Joey Bada$$ – 1999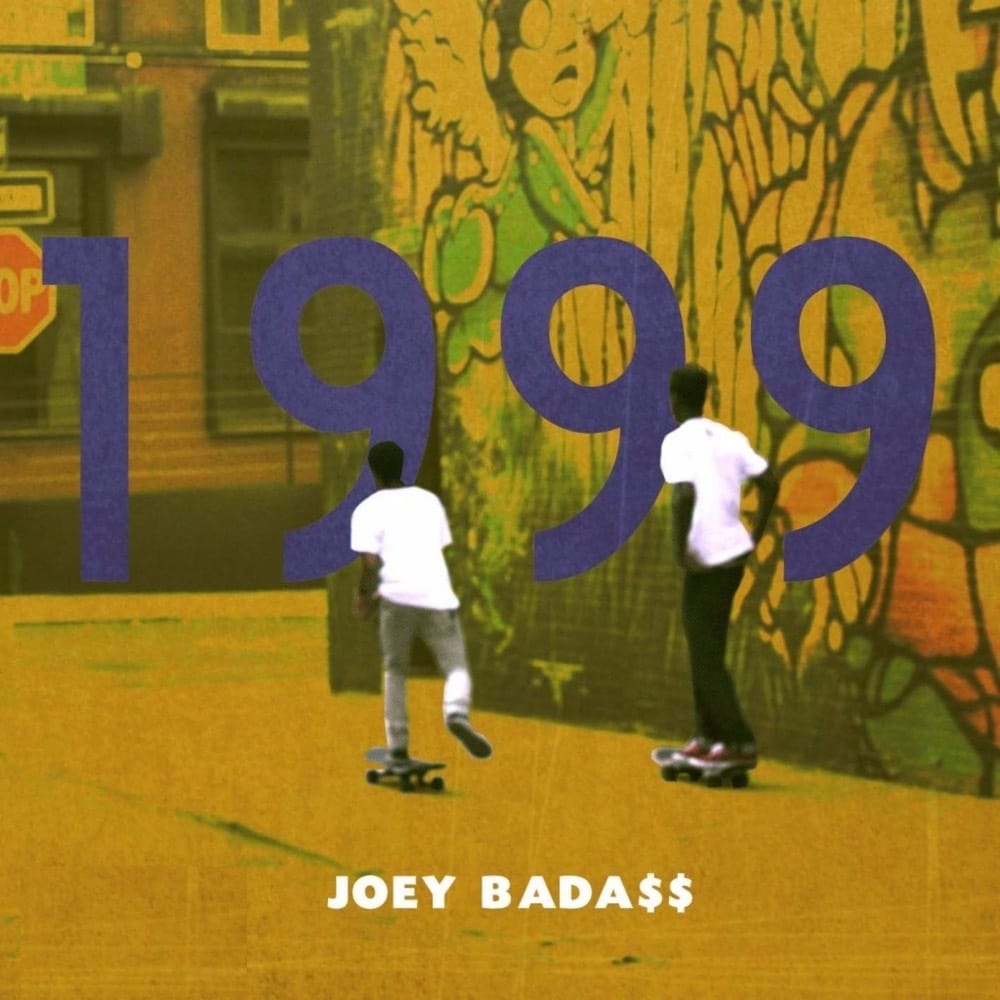 Released: June 12, 2012
Joey Bada$$'s debut, 1999, felt like a time-traveling echo from hip hop's golden age, reverberating from the heart of Brooklyn. With beats reminiscent of legendary greats like MF Doom and Lord Finesse, the album was a nod to boom-bap, a salve for old-school enthusiasts. Striving to bridge the past and present of rap, Joey's youthful vigor meets old-soul wisdom, a fusion best embodied in "Survival Tactics." Yet, there were moments like "Snakes" and "Suspect" where the album felt in danger of succumbing to nostalgia. Despite this, 1999 stood as an earnest revival of hip hop's golden age and the prime example of why the young Brooklyn MC was leading the charge.
14. Saba – Care for Me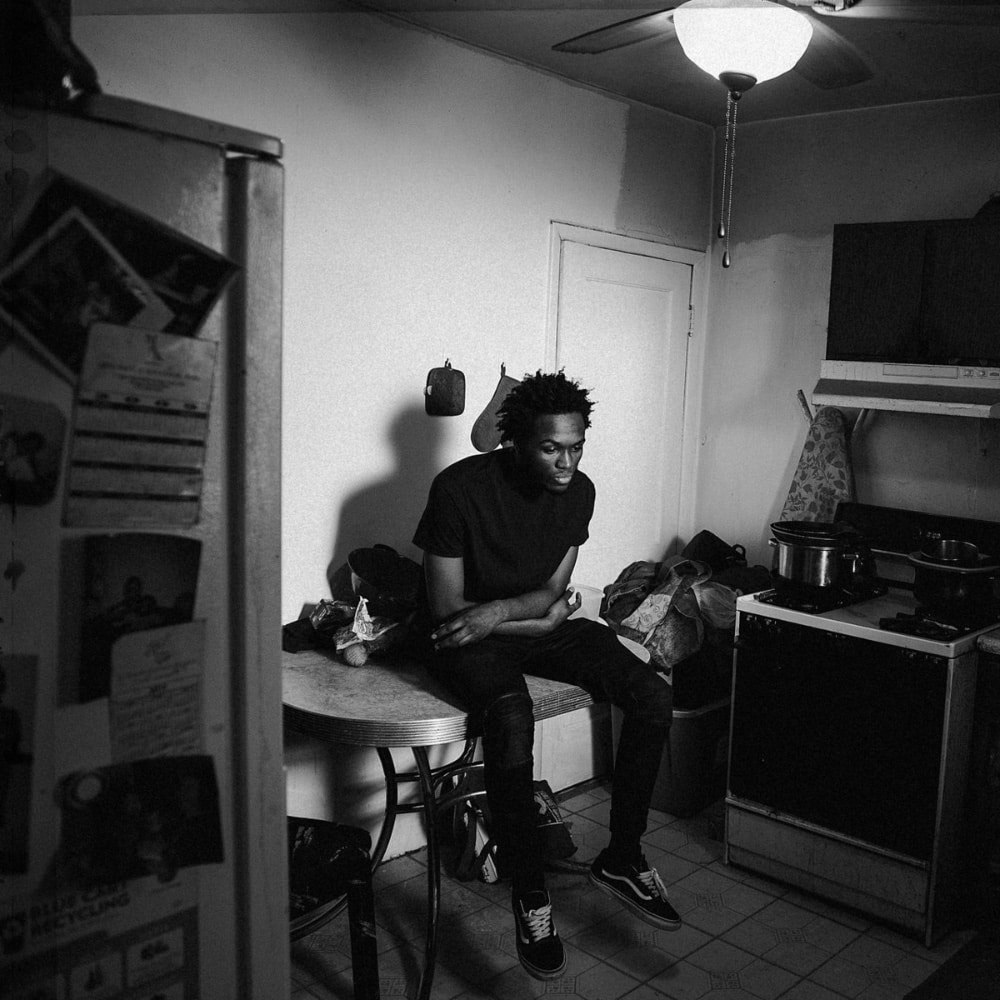 Released: April 5, 2018
With Care for Me, Saba served us an opus of introspection, mourning, and, ultimately, a testament to resilience. It's a stark departure from his sunnier debut, reflecting the cold winter of grief he encountered with the untimely loss of his cousin, John Walt. This album is an exhibit of hip hop expressionism at its finest, wrapped in hauntingly minimalist production that echoes the pervasive emptiness that grief often ushers in. It's raw, it's melancholic, yet it's unflinchingly honest and brave. There's a tangible catharsis in his mourning; he doesn't offer solutions, but guides us through the fragmented reality that losing a loved one often engenders.
13. Rapsody – Eve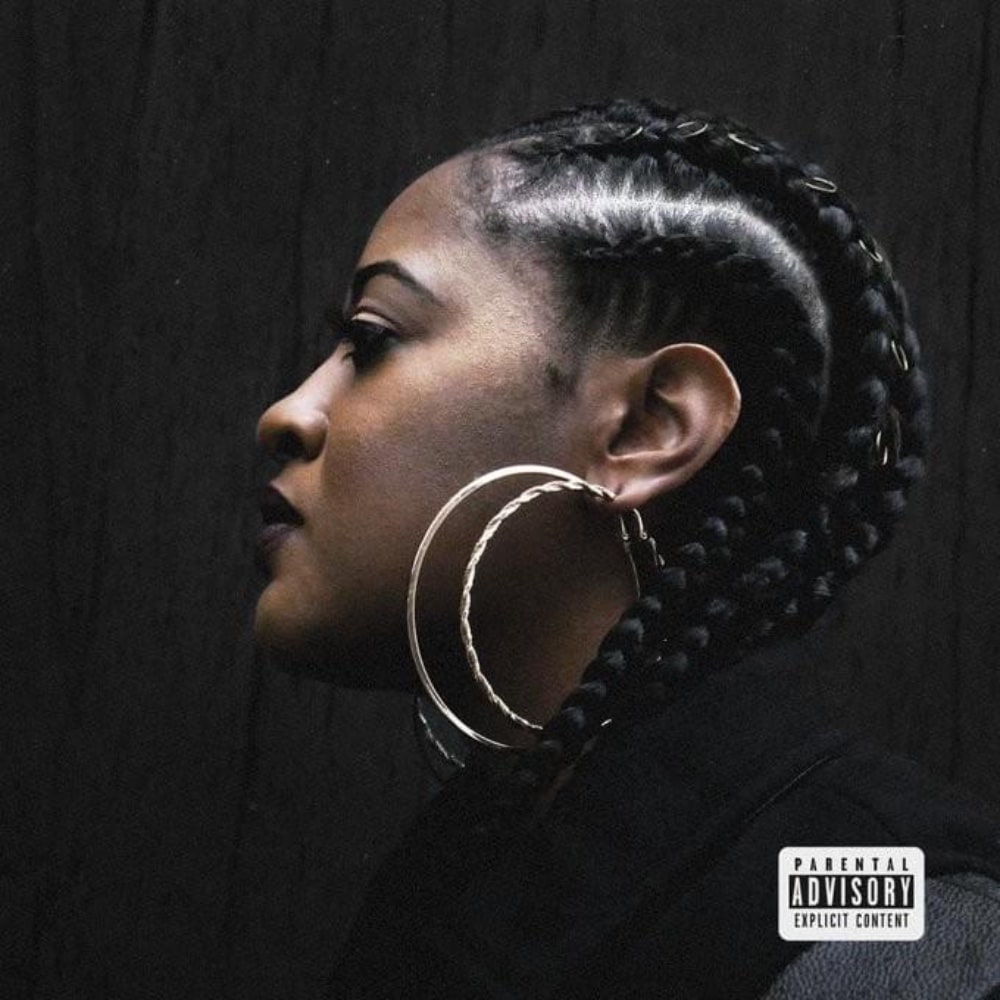 Released: August 23, 2019
In Eve, Rapsody channels the spirits of influential Black women, carving out a heartfelt and compelling sonic tapestry of Black feminine power. Each track is a tribute, an exploration, and a celebration of iconic figures, from Serena Williams to Oprah Winfrey, woven with insightful lyrical narratives and superb guest features. Rapsody, part of this legacy herself, not only honors these women but also crafts a space for introspection on masculinity. Exquisitely produced by 9th Wonder, the album swings from funk to soul, infusing elements of R&B and hip hop with intelligent sampling, delivering an echoing resonance of the times, as Nina Simone prescribed.
12. Lupe Fiasco – Tetsuo & Youth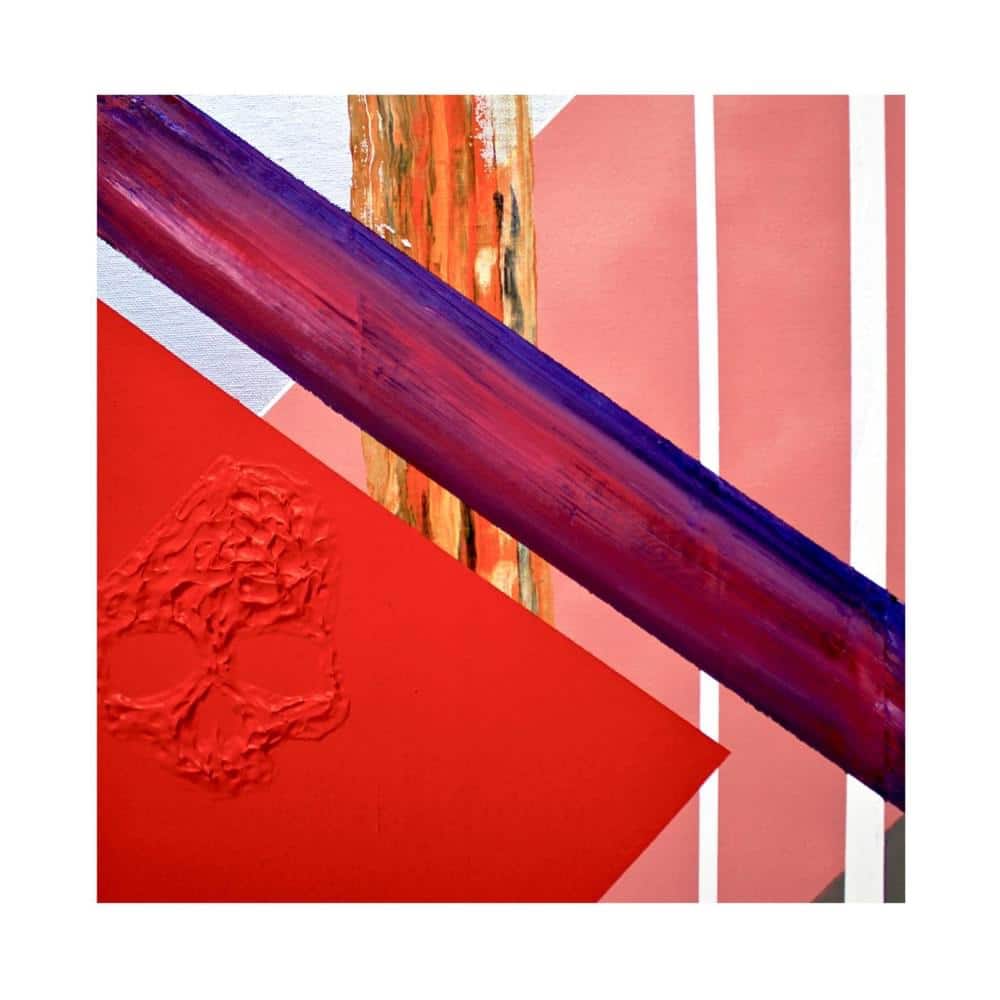 Released: January 20, 2015
Tetsuo & Youth is Lupe Fiasco's magnum opus (or one of them at least), a thematically layered album punctuated by the shifting tones and colors of four different seasons. Lupe returns to his lyrical roots in "Summer," unfurling verses brimming with complex wit and energetic wordplay, while "Fall" plunges into bleak narratives of despair and resignation. "Winter" is cold and harsh, echoing the gritty realities of Chiraq, shifting towards "Spring," where Lupe emerges from the stark landscapes of anger, transforming fury into words of inspiration. Tetsuo & Youth serves as both a compelling reflection of Lupe's career, as well as the finest showcase of why the Chicago MC is perhaps the greatest lyricist to ever touch a mic.
11. Mac Miller – Swimming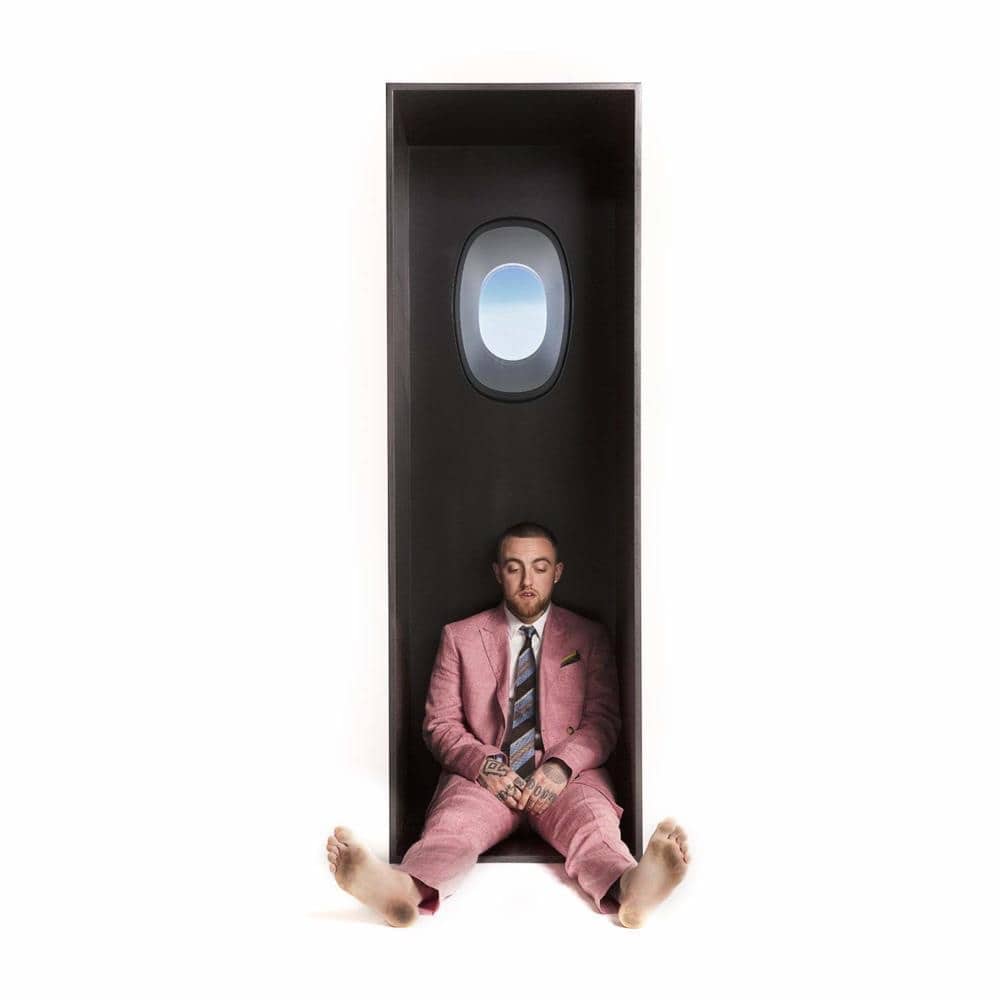 Released: August 3, 2018
In a bold departure from the frat rap of his early days, Mac Miller's fifth record, Swimming, surges into a brave, new sonic realm. This immersive soundscape combines the ethereal quality of shimmering instrumentals with trippy beats, taking listeners on an introspective journey through Mac's psyche. Swimming isn't just an album; it's an artistic rebirth and just one example of his evolution as an artist. With standout tracks like the funk-laden "What's the Use", and introspective "2009", Mac Miller emerges from turbulent headlines, demonstrating resilience, self-reflection, and maturity, to deliver arguably his most compelling album.
10. Pusha T – Daytona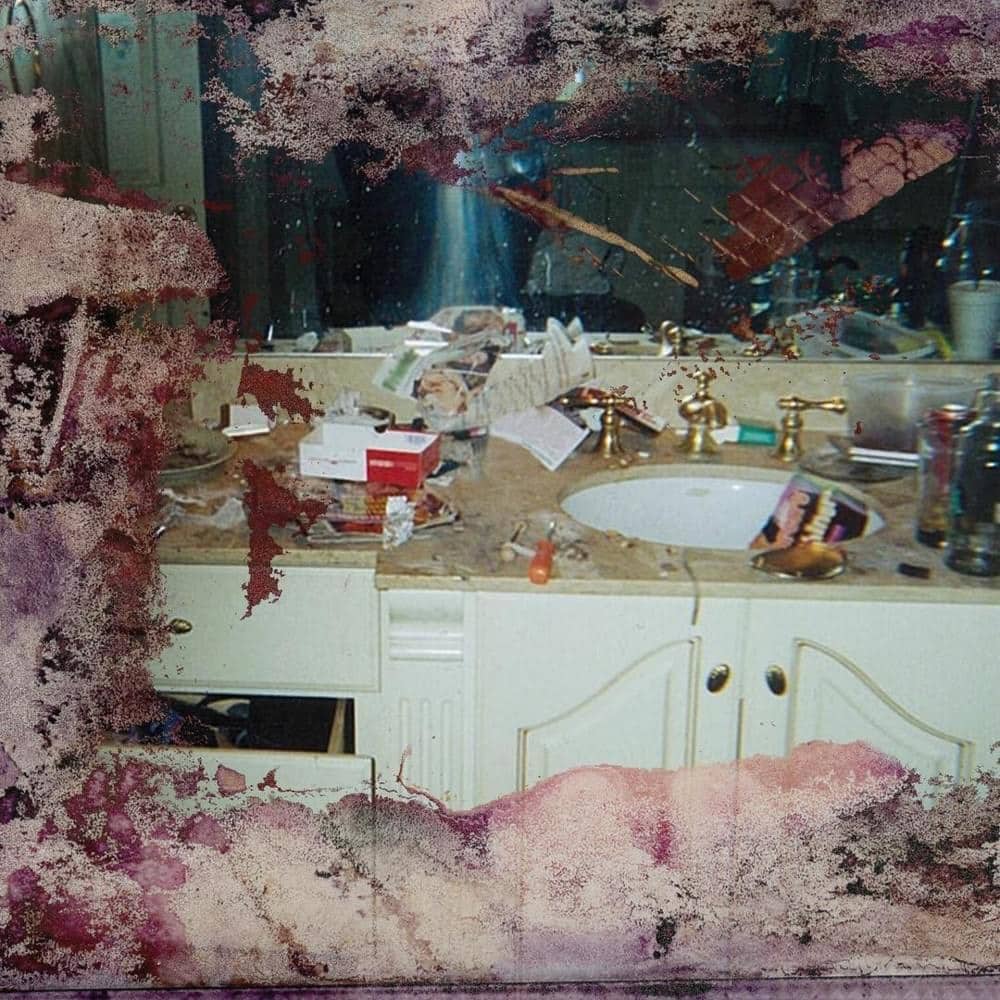 Released: May 25, 2018
Daytona is a lean, mean powerhouse from the mind of hip hop's greatest coke rapper. His expertise is evident in the seamless fusion of his cutthroat lyricism with Kanye West's hard-hitting, grimacing beats. This seven-track set explodes with a rugged eloquence, Pusha's rhymes boasting a startling complexity that threads through the entire project. He swings effortlessly between the spheres of the drug trade and the rap game, displaying an uncanny ability to deliver knock-out blows with a nonchalant flick of his wrist. A twenty-minute tour de force, Daytona stands strong amidst Kanye's flamboyant art direction, proving that brevity can indeed go hand in hand with brilliance in the realm of hip-hop. The sheer quality and potency of Pusha's rap, unburdened by any attempts at melodicism, elevate Daytona to a level worthy of top billing.
9. Vince Staples – Summertime '06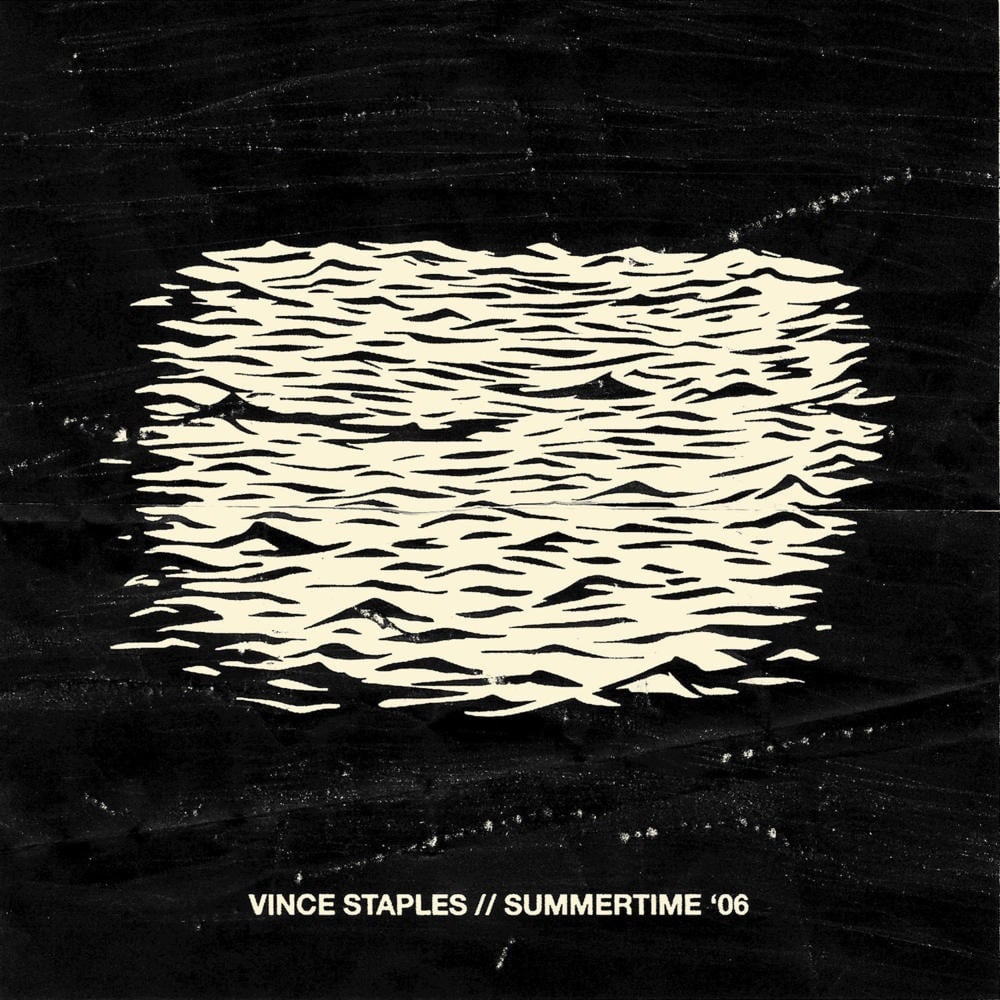 Released: June 30, 2015
After a handful of mixtapes and one EP, 2014's Hell Can Wait, Vince Staples' full-length debut, delivers an unflinching account of his troubled upbringing in Long Beach, California. Far from the idyllic summer memories most hold, Staples recounts harrowing experiences of police run-ins, gang wars, and daily struggles. Packed with razor-sharp commentary, gritty details, and introspective musings, the album is a powerhouse of raw, unfiltered storytelling. The Long Beach rapper's delivery breathes life into his chilling narratives. From the paranoia-laced beats to the lumbering BPMs and eerie loops, the production mirrors the claustrophobic reality that Staples portrays, making Summertime '06 a formidable, uncompromising debut — and one of the best releases of the 2010s.
8. Kendrick Lamar – good kid, m.A.A.d city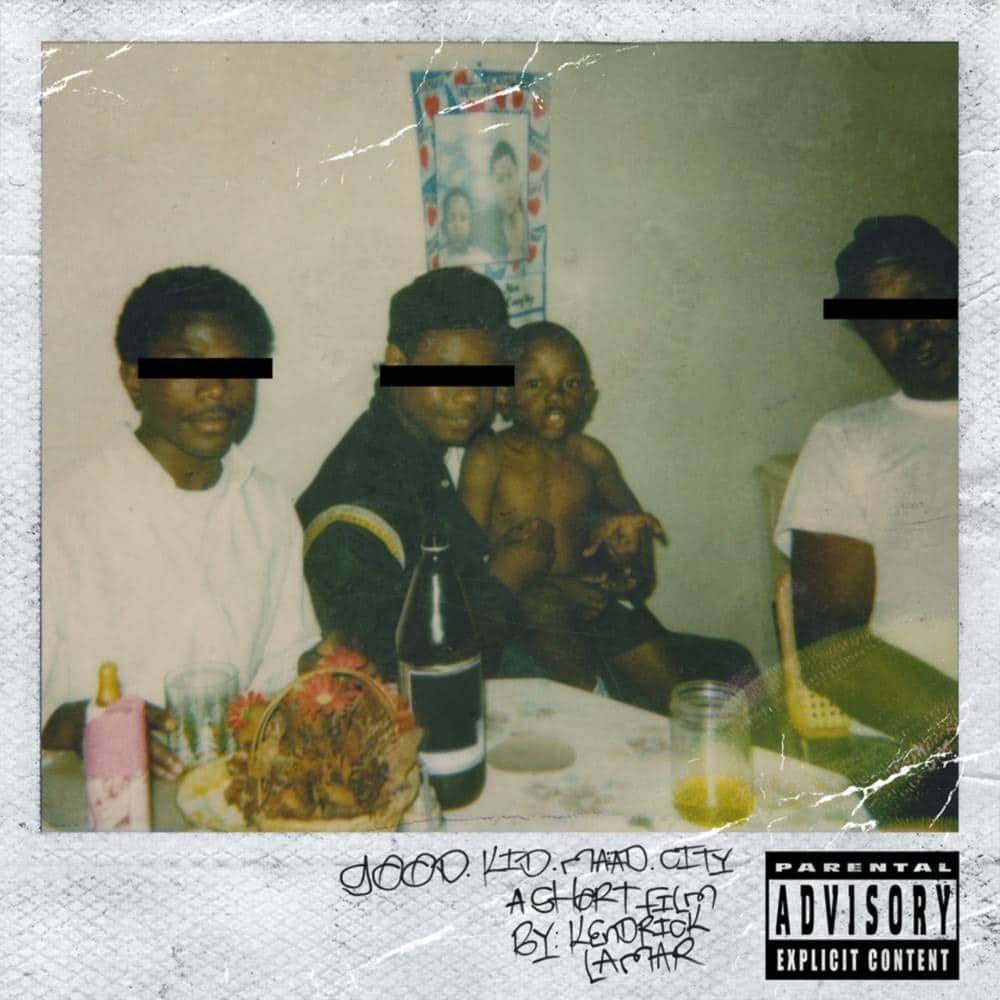 Released: October 22, 2012
Kendrick Lamar's good kid, m.A.A.d city is a pulsating symphony of inner-city struggles that brilliantly lays bare the life and psyche of a Compton-raised youth. On his major label debut, Kendrick turns the looking glass inward, revealing an anxious mind navigating the turbulent streets of his hometown. The album masterfully entwines Kendrick's intricate lyricism with a progressive, soulful boom-bap production style that encapsulates his chaotic reality. Moments of tension are brought to life with Kendrick's fluttering, growling flow, rendering it an anxiety-laced epic of growing up in Compton. The Compton rapper's penmanship is vividly evocative, drawing you into a narrative that is equal parts abstract, grandiose, and frighteningly real. Far from being a static retelling of his experiences, good kid, m.A.A.d city is a dizzyingly immersive journey that is as challenging as it is rewarding.
7. The Roots – Undun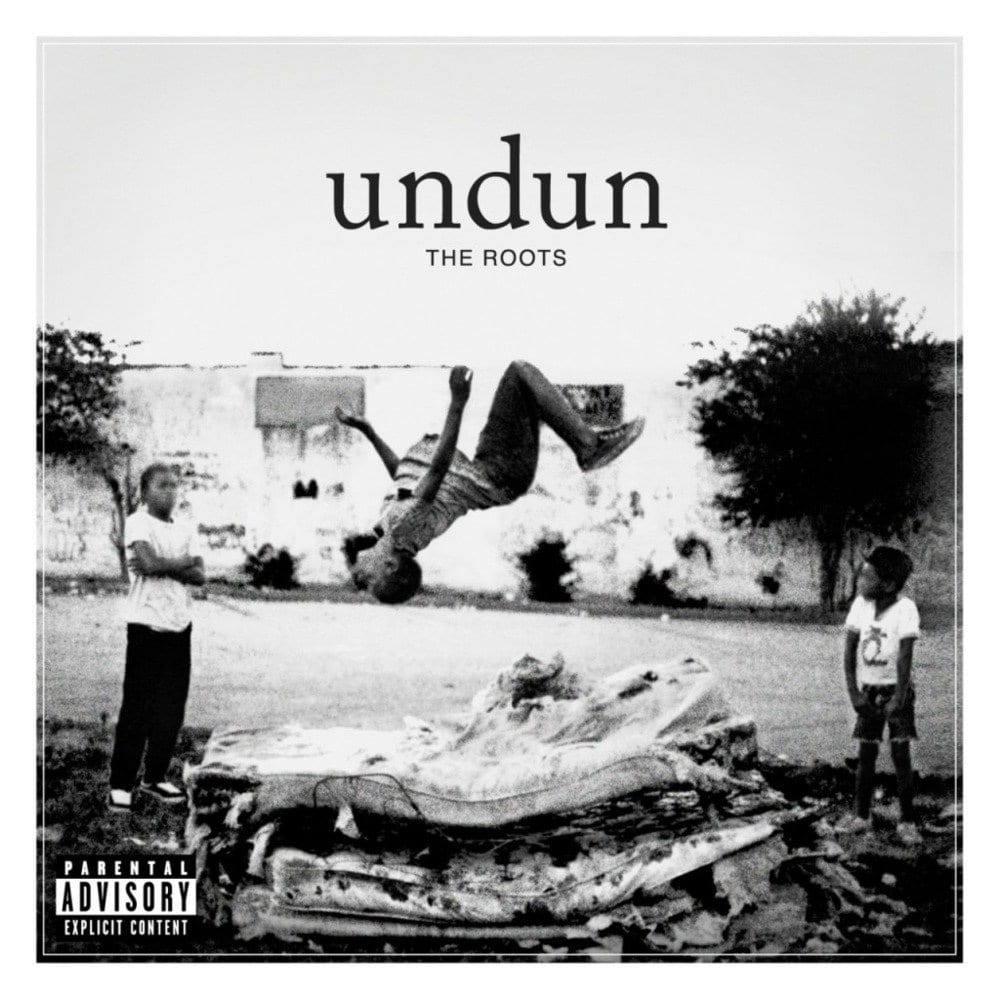 Released: December 6, 2011
Undun, the tenth album from The Roots, is a deeply profound venture into the life and untimely demise of a street hustler. A exploration of struggle, desperation, and ultimate downfall, the album masterfully weaves potent narratives with hauntingly evocative music. Packed with coal-grey imagery, punchy beats, and introspective lyrics, the album paints a bleak portrait of a life consumed by turmoil. The legendary Philly group delivers a seamless fusion of hard-hitting hip hop and mournful melodies that underscore the tragedy of their protagonist, Redford Stephens. A heart-wrenching neo-classical suite provides a somber conclusion, embodying the chilling yet beautiful paradox at the core of Undun.
6. A Tribe Called Quest – We Got It from Here… Thank You 4 Your Service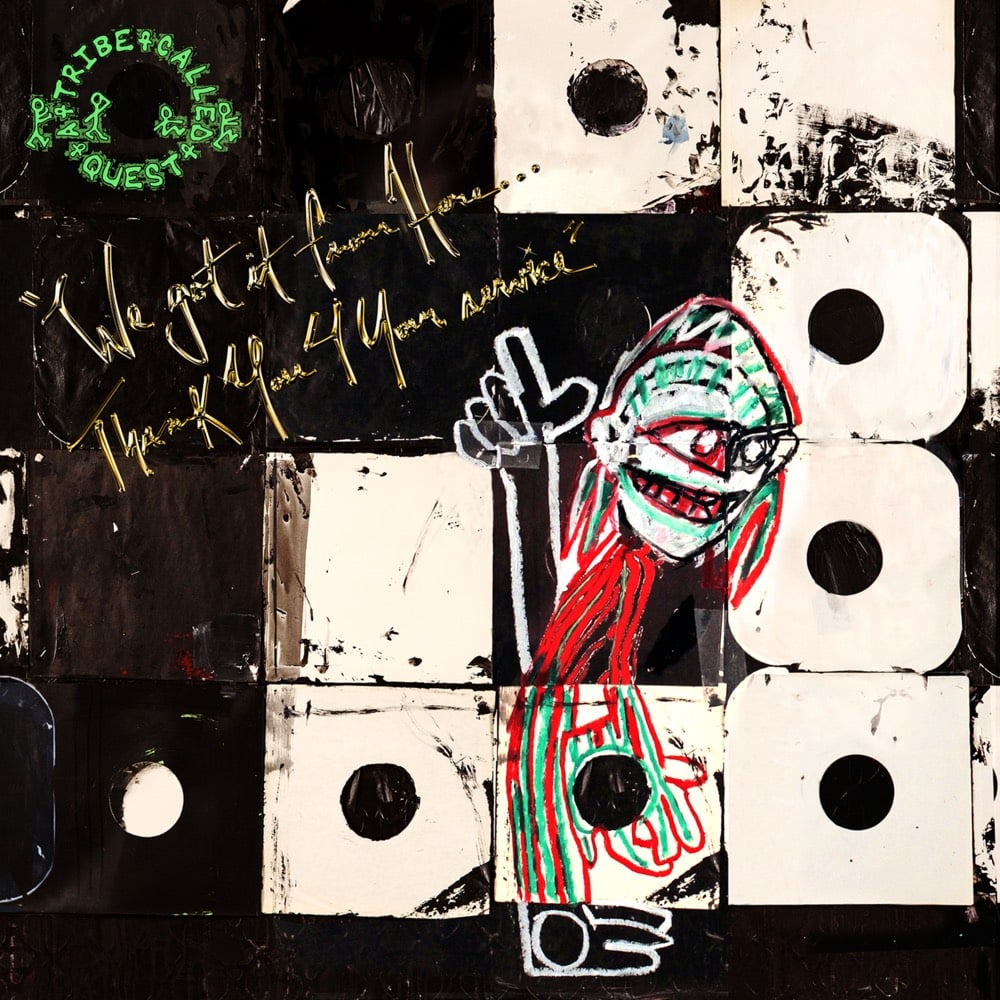 Released: November 11, 2016
Against all odds and in the wake of profound loss, A Tribe Called Quest blessed rap fans with We Got It from Here… Thank You 4 Your Service, a triumphant return that eclipses time and expectation. On the surface, it's a bittersweet swan song, a tribute to Phife Dawg, the group's fallen member, but at its core, it's a vibrant, fiercely original exploration of hi -hop's infinite boundaries. Q-Tip's shape-shifting production and sharp verses punctuate each track, his fingerprints visible on every beat and rhyme, whilst the lyrical contributions of guest artists breathe a refreshing contemporary air into the Tribe's timeless sound. The album delivers everything from party anthems like "The Donald" and "Dis Generation" to politically-charged manifestos like "Space Program" and "We the People." It's a resounding affirmation of the Tribe's indomitable spirit, a testament to their enduring impact on hip-hop culture, and above all, a celebration of their trailblazing legacy.
5. Kendrick Lamar – DAMN.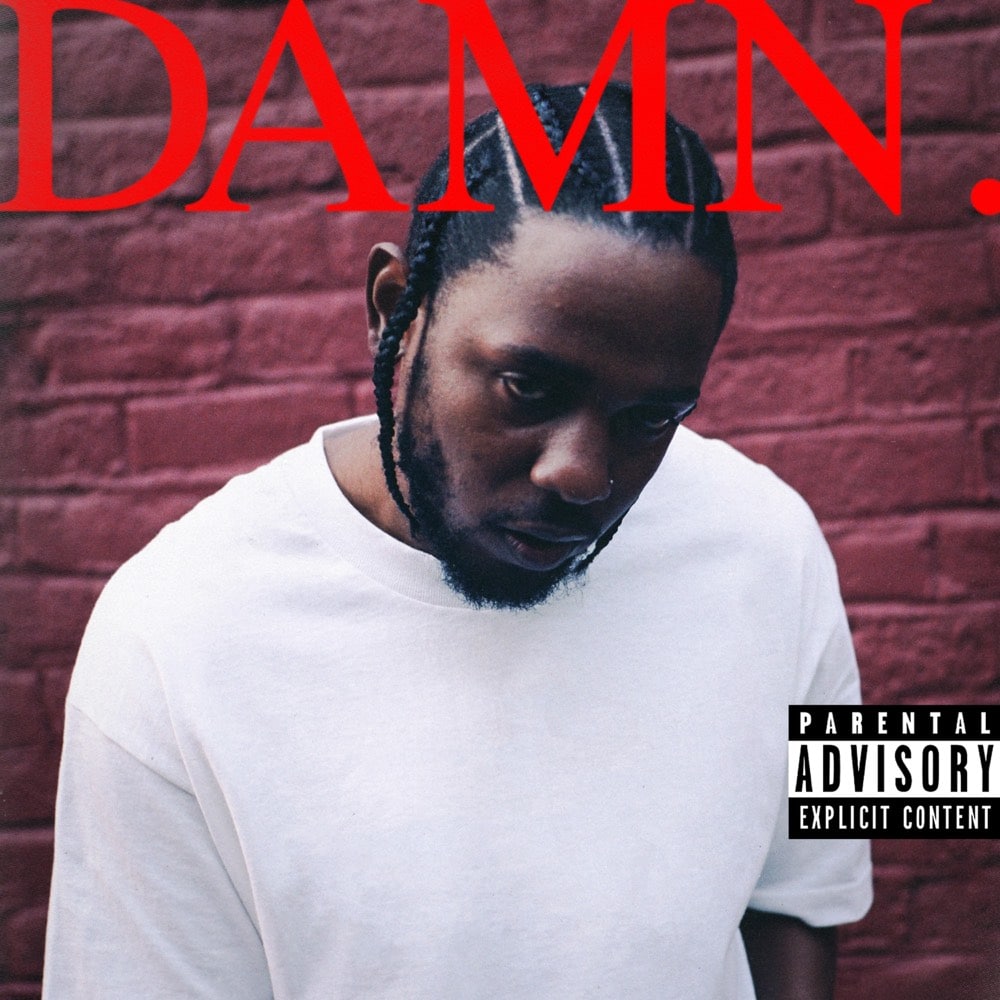 Released: April 14, 2017
Kendrick Lamar's DAMN. is a raw, unfiltered exploration of the human condition through the lens of the Compton-born lyricist. His third straight masterpiece released in a row, this Pulitzer Prize-winning masterpiece earns its lofty position with its breathtaking fusion of storytelling, introspective lyricism, and a confident swagger that only K-Dot can deliver. The album is a lyrical labyrinth, winding through tales of personal struggles, societal issues, and existential musings, all set against a backdrop of innovative production. DAMN. is Kendrick unapologetically claiming his throne, confidently strutting through the realms of club anthems, radio hits, and gritty street narratives. Guest appearances from U2 and Rihanna further elevate the album, adding a dash of unexpected flavor to this potent hip-hop concoction. DAMN. is not just an album; it's a defiant statement of Kendrick's unparalleled genius, a testament to his artistic versatility and lyrical dexterity. And it is, without a doubt, one of the most remarkable rap albums of the decade.
4. Danny Brown – Atrocity Exhibition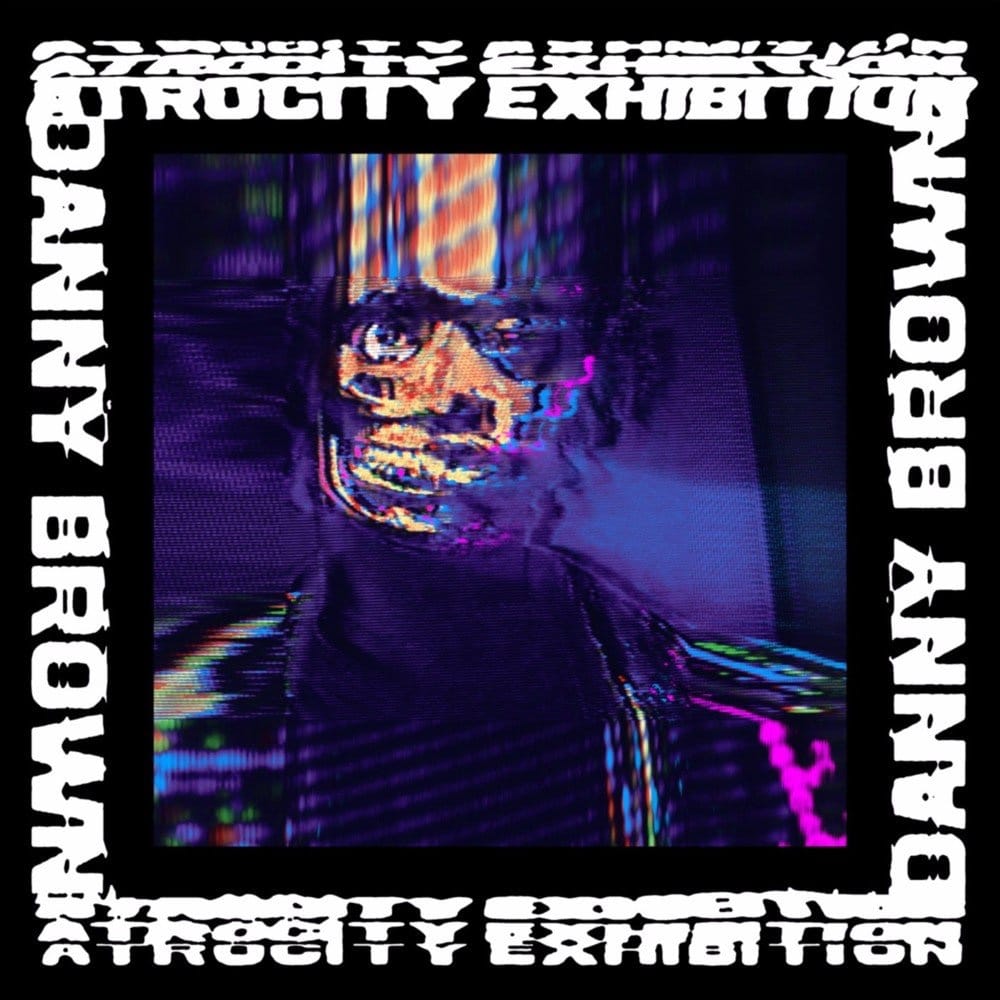 Released: September 27, 2016
Atrocity Exhibition is a harrowing sonic journey into the weird mind of Danny Brown, featuring a unique blend of hip-hop, '80s punk aesthetics, and unflinching introspection. This isn't your standard hip-hop album – it's a vivid portrayal of urban dread, desperation, and anxiety that plays out like a terrifyingly captivating novel. The Detroit rapper's deft lyricism captures the essence of existential angst, serving up a grim narrative enriched by Paul White's gnarled, clanging beats. With tracks like "Today," Brown takes us through the brutal realities of street life, while "Dance in the Water" offers a surreal respite from the surrounding darkness. An unrelenting exploration of the self, Atrocity Exhibition is as unsettling as it is engrossing, making it an enduring release of the 2010s hip hop landscape.
3. Freddie Gibbs & Madlib – Piñata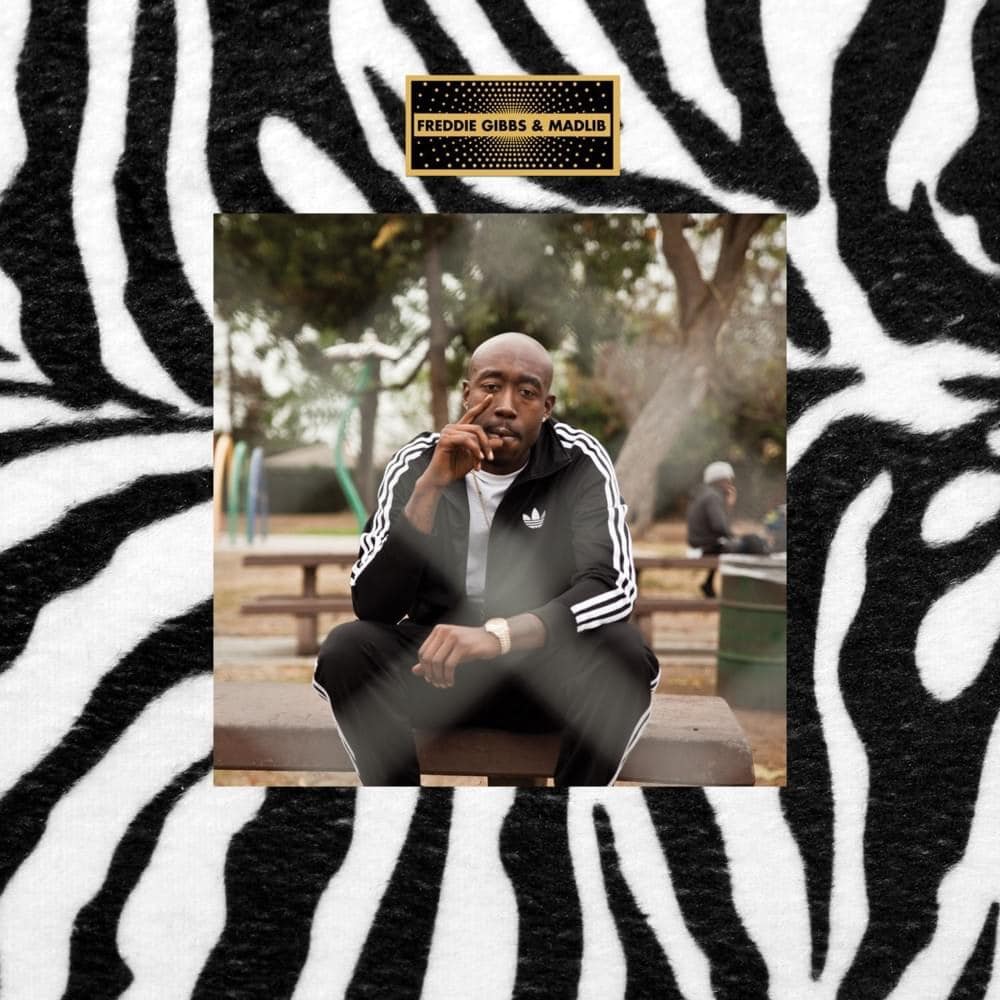 Released: March 18, 2014
In the 2010s, few records carved their unique niche in the rap tapestry quite like Freddie Gibbs and Madlib's Piñata. Gibbs' gritty, street-savvy lyricism, reminiscent of 2Pac mixed with UGK and Bone Thugs, dovetails flawlessly with Madlib's idiosyncratic, murky beatscapes. Bridging the gap between underground avant-garde and hardcore realism, the Gary, Indiana, wordsmith and the Stones Throw sonic maven offered a thematic opus that was both potent in its storytelling and captivating in its musicality. From the intoxicatingly sinister rhythm of "Thuggin'" to the sublimely reflective "Deeper," Piñata delivered a continuous flow of riveting narratives against a backdrop of grimy, eccentric beats. With guest appearances from the likes of Danny Brown, Raekwon, and Scarface, this album personifies the harmony of the edgy and the familiar, making it a timeless standout.
2. Kanye West – My Beautiful Dark Twisted Fantasy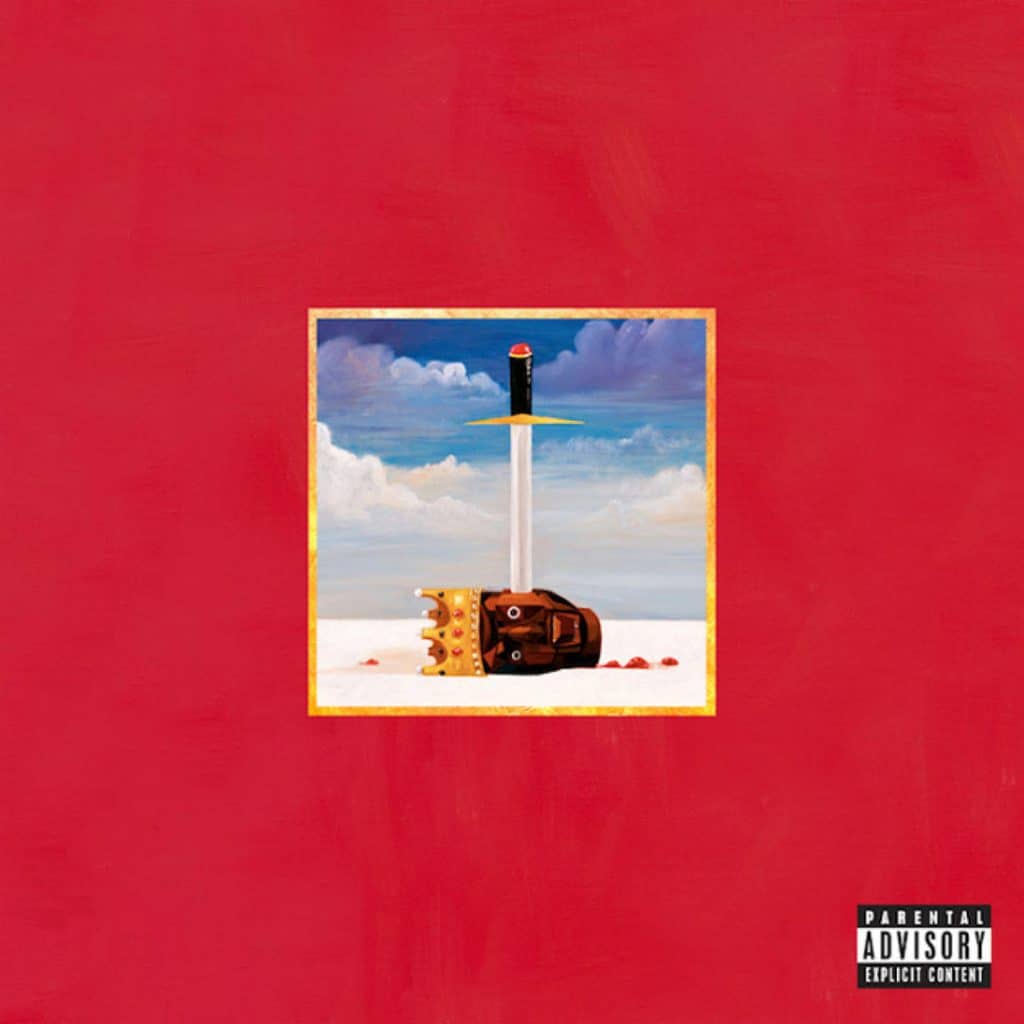 Released: November 22, 2010
Embodying the grandiose manifestation of Kanye West's ego and introspection, My Beautiful Dark Twisted Fantasy stands as a colossal monument in the 2010s rap landscape. The record portrays Kanye as a complex character, navigating his fame and insecurities with an unabashedly forthright style. From the luxurious opening of "Dark Fantasy" to the somber realities presented in "Runaway," Kanye transformed his personal trials and tribulations into a tapestry of aural brilliance. The record explores everything from fame to personal failure, presented in a rich production style that's equal parts lavish and ominous. With high-profile pop collaborations including Elton John and Rihanna; hardcore rap tracks featuring the likes of Hov, Pusha T, Rick Ross and Raekwon; as well as genre-pushing tracks like "Lost in the World," the Chicago rapper-producer delivered a not-so-flawless masterpiece. But in its imperfections lie its charm, as Kanye made honesty his mission, resulting in an album that is as profoundly human as it is musically groundbreaking.
1. Kendrick Lamar – To Pimp a Butterfly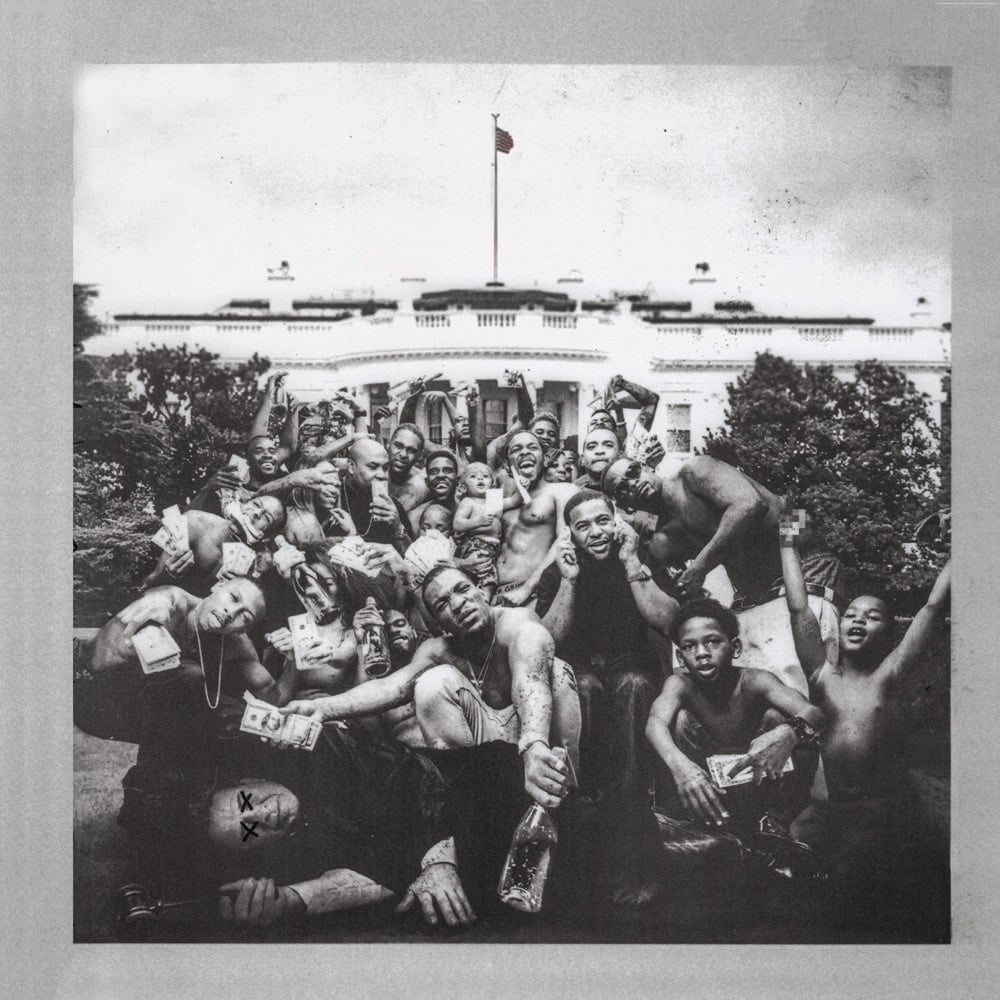 Released: March 15, 2015
To define To Pimp a Butterfly as merely an album would be an understatement; it's a social, political, and cultural zeitgeist encapsulated in sonic form. A nod to the radical black politics and Afro-futurist aesthetics, Kendrick Lamar's album is an evocative statement on black America's place in contemporary society. With the fusion of live jazz improvisation and the Compton rapper's razor-sharp lyricism, the album harks back to the consciousness-raising of Freestyle Fellowship and the militancy of Public Enemy. From challenging institutional racism in "Mortal Man" to expressing self-doubt in "u," K.Dot showcased a level of vulnerability rarely seen in the culture. Balancing between incisive social commentary and introspective narratives, To Pimp a Butterfly is a fervent blend of rage, romanticism, and self-scrutiny. It's an audacious testament to the raw power of hip-hop and a beacon of artistic brilliance, cementing Kendrick Lamar as the definitive voice of his generation.