Hip hop has a long and controversial history with ghostwriters. While other music genres generally don't make a big deal about who writes what, rap's particular focus on penmanship and personal accounts has made ghostwriting a touch topic.
Before we get into the list, let's clear a few things up: ghostwriting isn't necessarily writing whole verses; it could have just been a melody, a hook, an idea. As long as it contributed to the overall song, it's part of the writing process. Also, for all intents and purposes, we're going to use "ghostwriter" as an umbrella term to include: credited writer, uncredited writer and co-writer.
One more thing. Unlike a lot of websites out there who operate off rumours, gossip and word of mouth, every single song listed below have been verified either by the artists themselves or on the album liner notes. We take that journalism shit seriously here.
Alright, so let's get into it – here are 56 hip hop songs since 1979 that have verifiably been written by ghostwriters.
The Sugarhill Gang – "Rapper's Delight"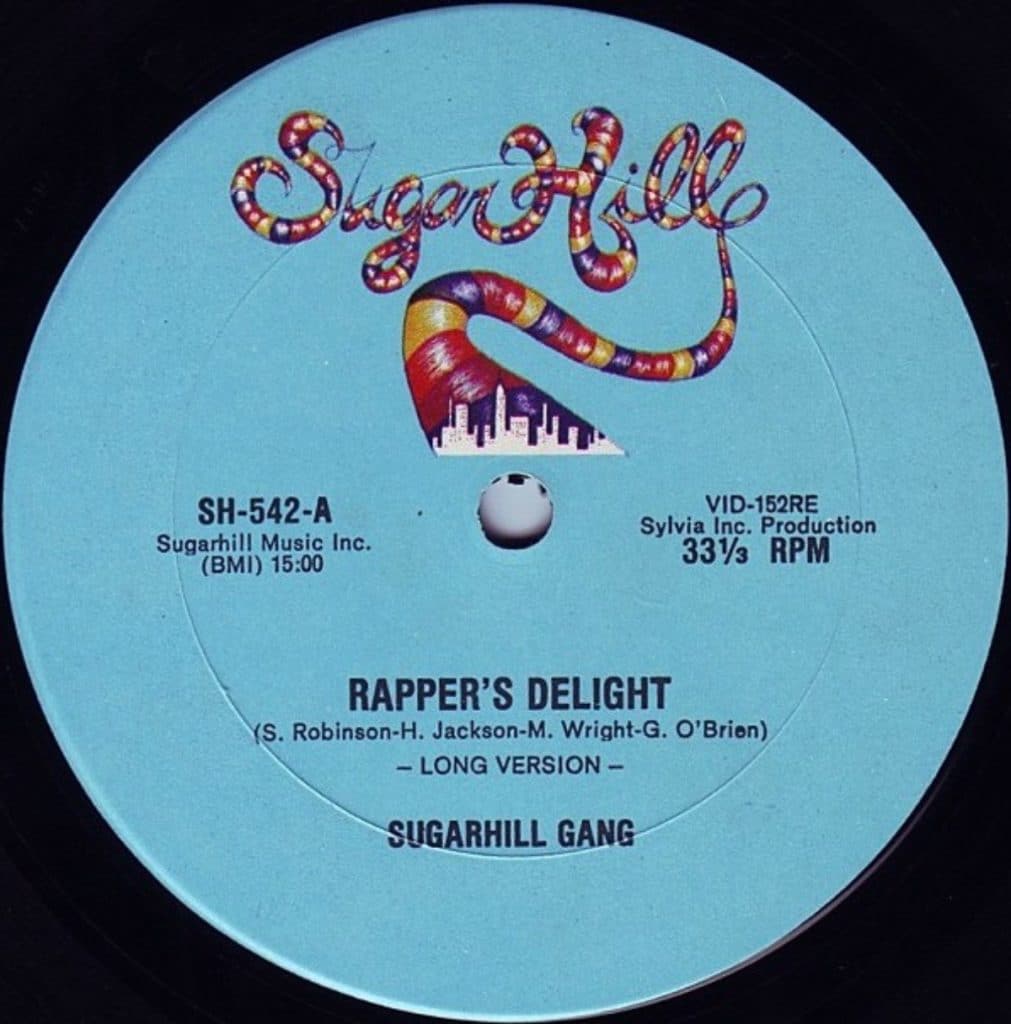 Album: Sugarhill Gang
Released: September 16, 1979
Ghostwriter: Grandmaster Caz
For real? The Sugarhill Gang's "Rapper's Delight" is the earliest, notable case of ghostwriting in the hip hop industry. It's also the most egregious example. As the story goes, Big Bank Hank was going to record the song but he didn't have any rhymes ready so he asked Grandmaster Caz to write some for him.
Grandmaster Caz: So when he came to me like, 'Yo, these people want me to make a rap,' I said: 'For what? You don't rap. You ain't no MC. Didn't you tell them about me?' He's like, 'The lady heard my tapes and she likes my voice.' So anyway. He said, 'I need you to write me some rhymes because we going in the studio.' I'm not thinking nothing of it. I'm not thinking this is going anywhere. So I'm like: 'Cool. Come over my house.' He came to my house. I threw a bunch of rhymes on the table and said, 'Say this, say this and say that.'

They took Grandmaster Caz's rhymes without giving him credit. Now, he's getting revenge. | The Washington Post
Run-D.M.C. – "Can You Rock It Like This"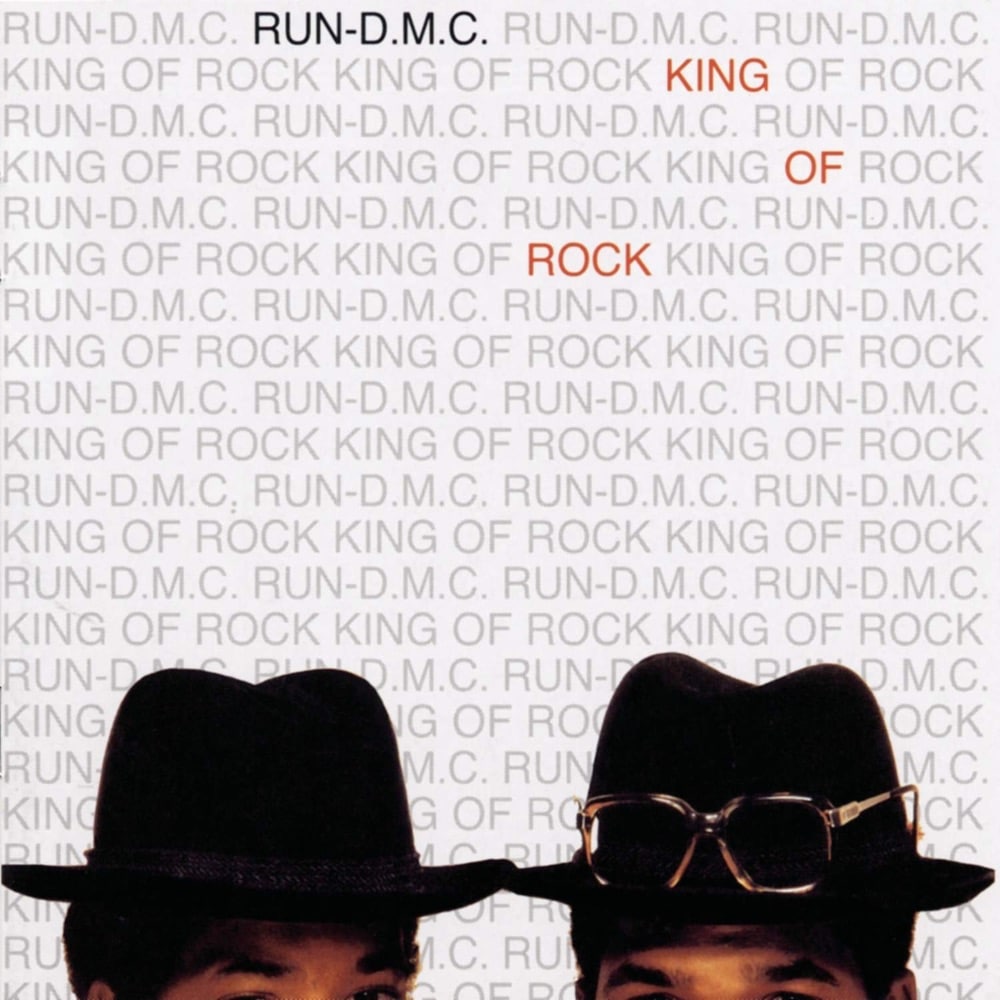 Album: King of Rock
Released: November 6, 1985
Ghostwriter: LL Cool J
For real? LL Cool J is credited on the song as J.T. Smith. Around that same time LL was getting ready to drop his debut album and was called on by Russell Simmons and Run-D.M.C. to assist with the group's second album, King of Rock.
Salt-n-Pepa – "Chick On The Side"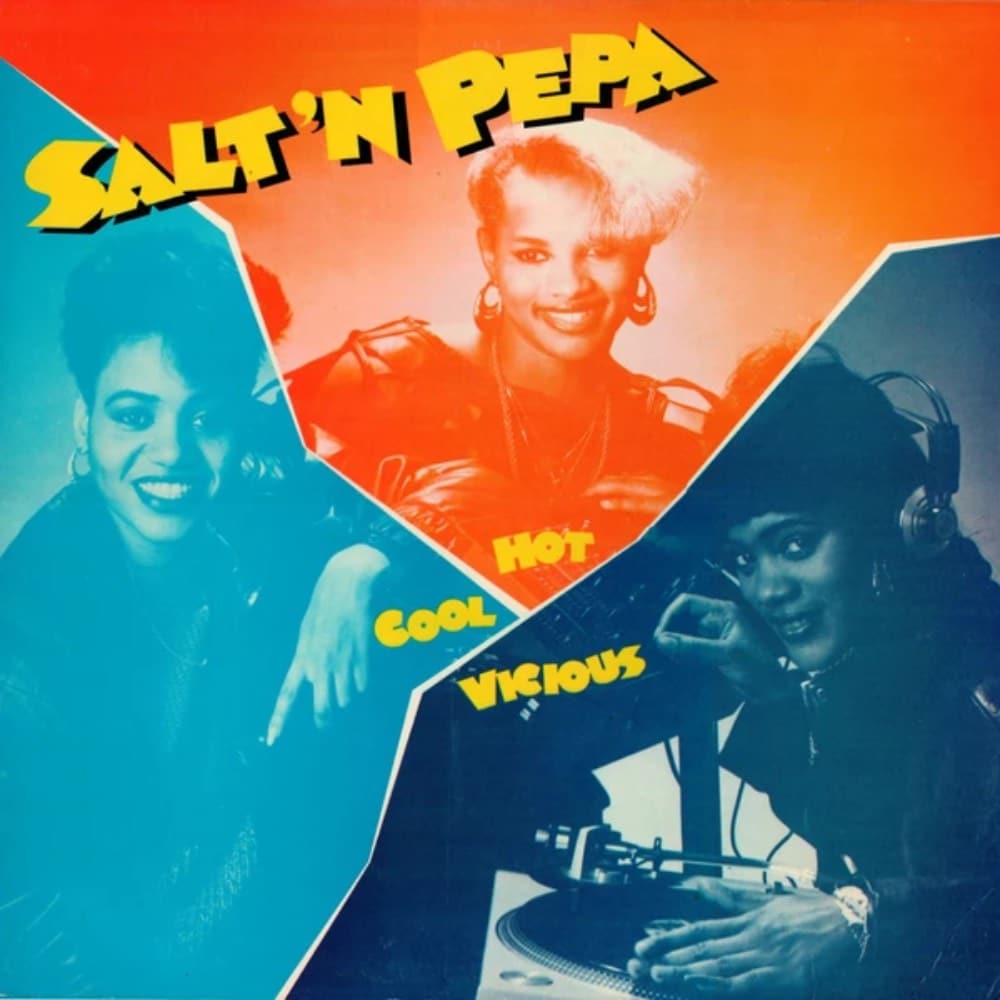 Album: Hot, Cool & Vicious
Released: December 1, 1986
Ghostwriter: Kool G Rap
For real? "I wrote the song 'Chick On The Side' on the B-side of 'Push It'," Kool Rap remembered in an interview with Platform8470. "It was before G Rap ever had a record. Before I was with Juice Crew, before all of that." This was backed up In a recent interview, Cheryl James aka Salt talked about the legendary Queens rapper penning the words for the record.
Eazy-E – "Boyz-n-the-Hood"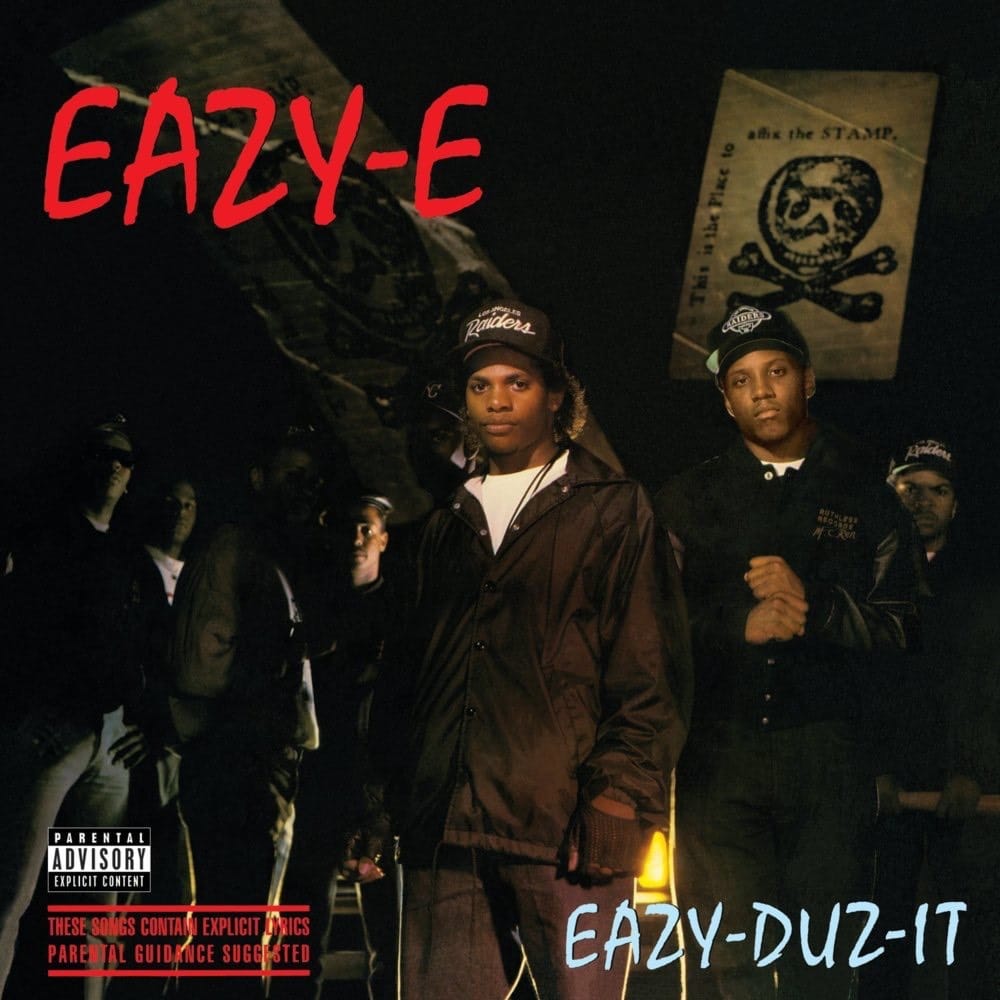 Album: N.W.A. and the Posse
Released: March 3, 1987
Ghostwriter: Ice Cube
For real? Ice Cube actually wrote "Boyz-n-the-Hood" for Home Boys Only, a New York rap group that were the first rap act to be signed to Ruthless Records. But after the group passed on the song due to its heavy West Coast themes, Dr. Dre suggested to Eazy that he should rap it instead.
"Well, I actually wrote "Boyz-n-the-Hood" for a group of his — it wasn't for him. He had a group called H.B.O. — Home Boys Only," Cube said in a Billboard interview. "He was just gonna be the manager. So I wrote some songs and he was like, 'I like the stuff you write, I like what you're talking about. Write a song for my group.' So I wrote "Boyz-n-the-Hood" and they turned it down. But [Dr.] Dre convinced Eazy to do it. Eazy just worked hard. He worked hard, hard, and actually became a pretty good rapper."
Biz Markie – "Pickin' Boogers" / "Albee Square Mall" / "Biz is Goin' Off" / "Return of the Biz Dance" / "Vapors"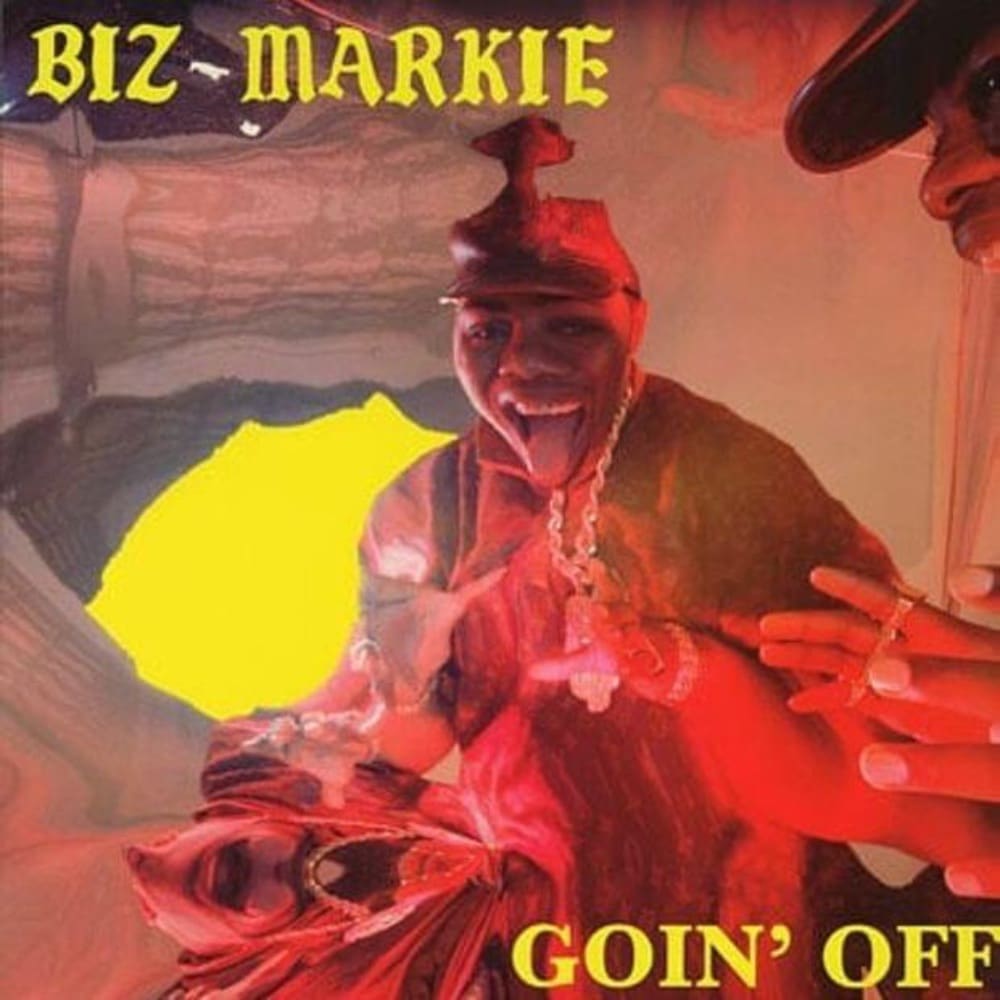 Album: Goin' Off
Released: February 23, 1988
Ghostwriter: Big Daddy Kane
For real? Over the decades Big Daddy Kane has spoken in lengths about being a ghostwriter for Biz Markie; an assertion that was never been denied by the late, great Clown Prince of Hip Hop.
Big Daddy Kane: For me, ghost-writing for someone else wasn't hard, because if I did it in my style that's pretty much something good for you, and doing it in someone else's style, if they have a more simpler style then it makes my job easier, because now I ain't got to think too complicated. For example, writing for Biz, it wasn't really about having hot rhymes, it was about having something funny, Biz just wanted something funny to say.

Big Daddy Kane: Rap Like No Equal | HipHopDX
N.W.A – various tracks on Straight Outta Compton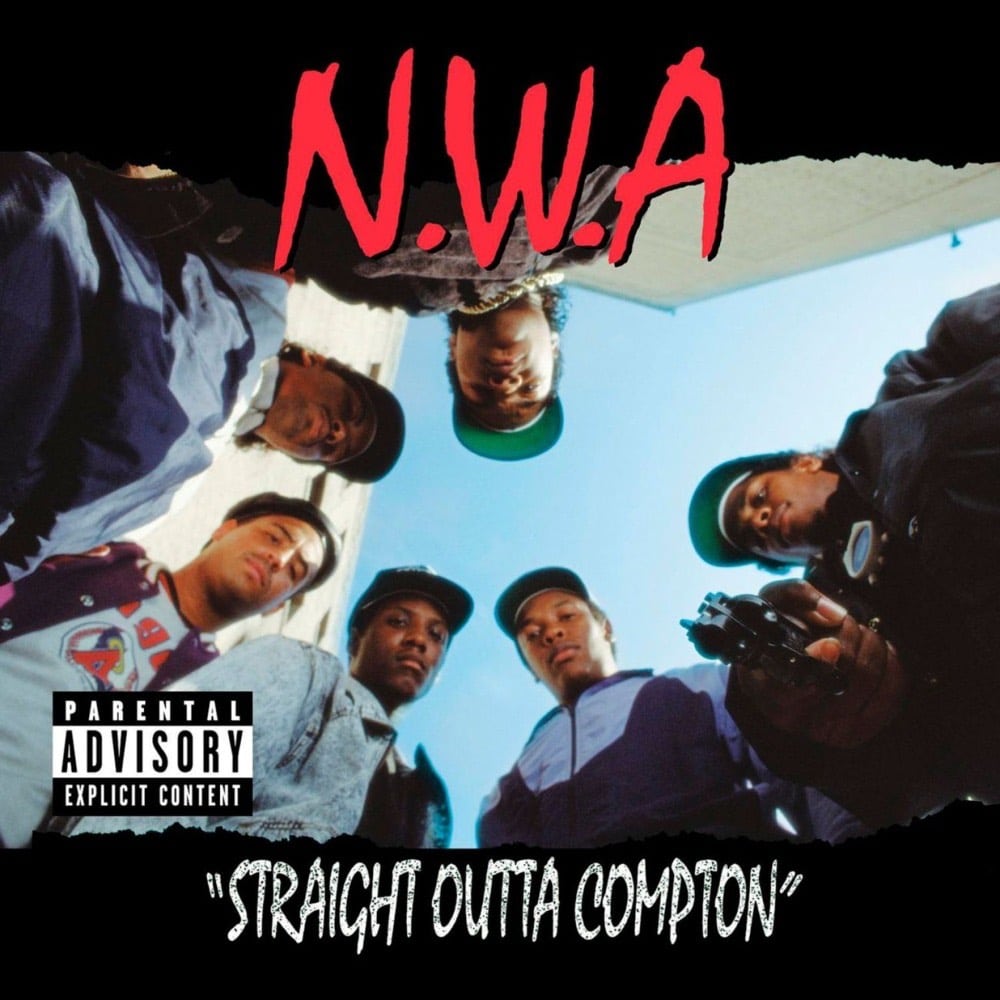 Album: Straight Outta Compton
Released: August 8, 1988
Ghostwriters: Ice Cube, MC Ren, The D.O.C.
For real? It's a well-known fact that Ice Cube, MC Ren and The D.O.C. penned the majority of the lyrics for N.W.A.'s debut album. They're also officially credited as writers on the album notes.
Geto Boys – "Mind Playing Tricks on Me"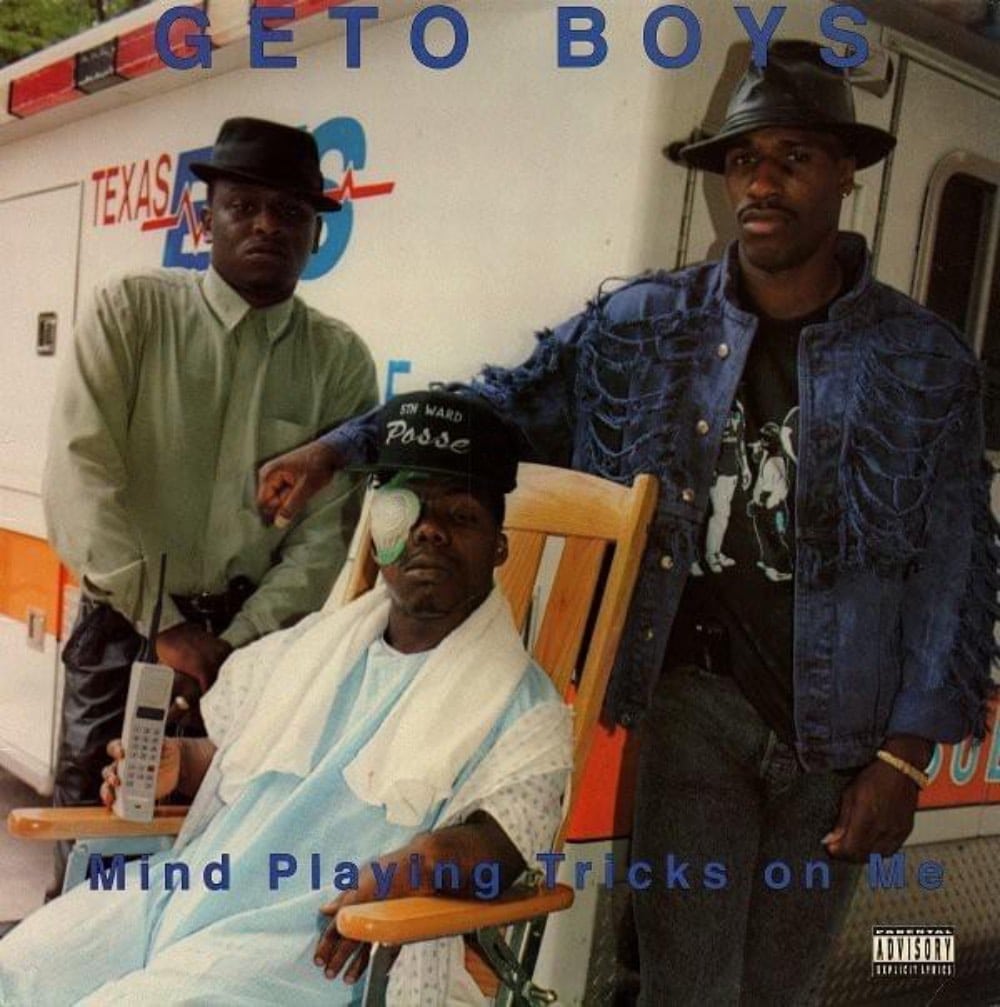 Album: We Can't Be Stopped
Released: July 1, 1991
Ghostwriter: Scarface
For real? The Geto Boys' best-known song was originally supposed to be a Scarface solo joint. Not only did the Houston OG produce the track, he penned three of the four verses on the song.
Willie D: First of all, Brad brought the song to the table. He got the idea from his grandmother. His grandmother would always say when she [lost] something, 'My mind playin' tricks on me.' So he took that. A light went off—or it came on. He wrote like three verses to the song. The song was basically written. When J. [Prince] heard the song, he said, 'This needs to be a Geto Boys song,' 'cause [Scarface] had actually wrote it for himself.

The Willie D Episode | The Combat Jack Show
Kris Kross – "Jump"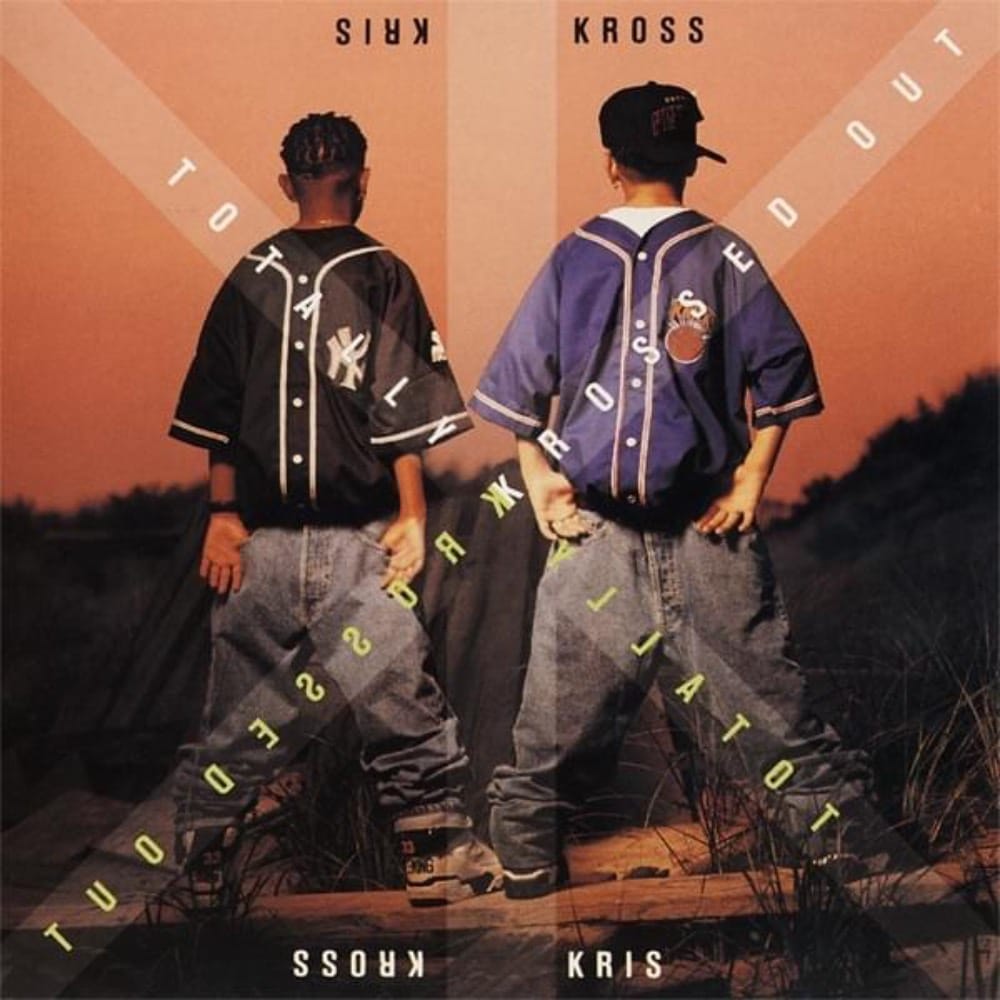 Album: Totally Krossed Out
Released: February 6, 1992
Ghostwriter: Jermaine Dupri
For real? Not only did Jermaine Dupri discover Kris Kross, he also wrote and produced a majority of their multiplatinum debut album.
Dr. Dre – "Deep Cover"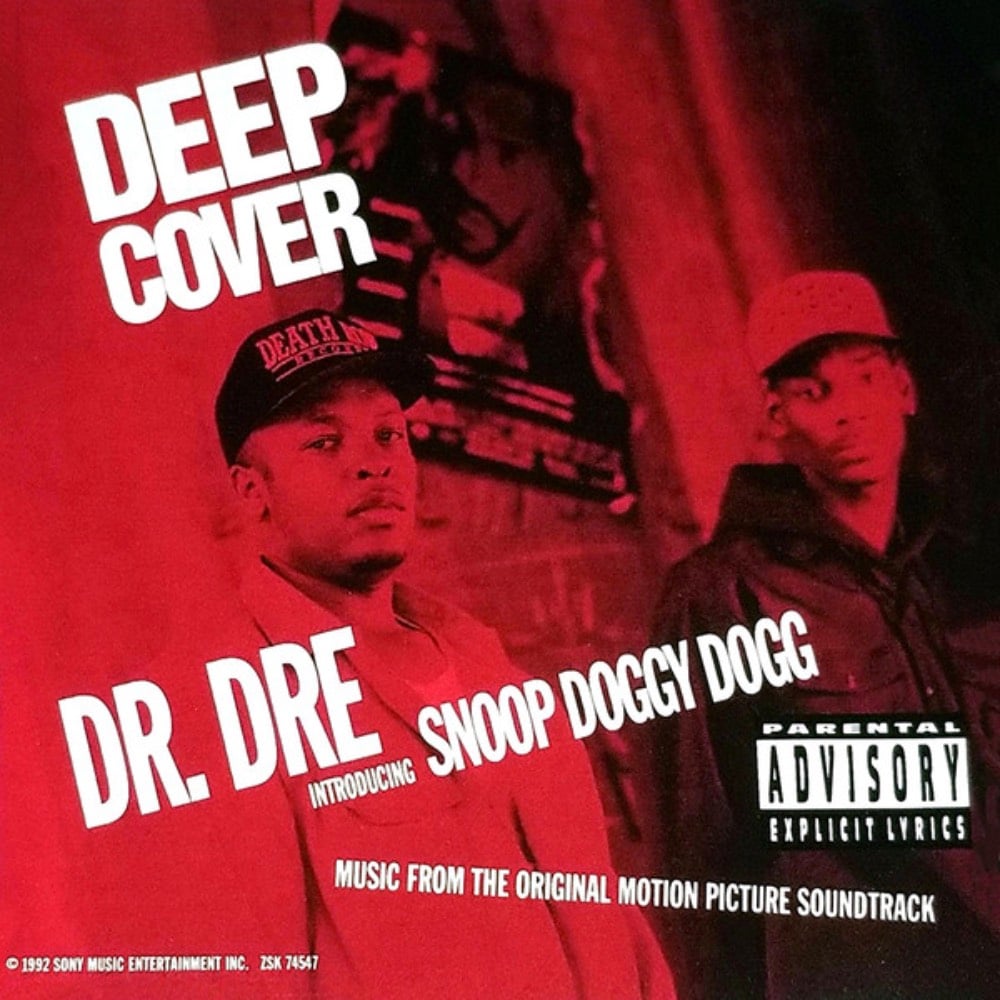 Album: Deep Cover (soundtrack)
Released: April 4, 1992
Ghostwriter: Snoop Dogg
For real? "Deep Cover" was a pivotal moment for Dre's recording career. On the outs with Ruthless Records and on his own as a solo artist, it was a do-or-die moment for the Compton producer. Luckily for Dre, he had a secret weapon – a lanky, Long Beach rapper who rapped like the West Coast version of Slick Rick.
"I asked Dre, I said 'what you want your first line to be?" Snoop remembered in an interview with Revolt. "He said 'tonight's the night I get in some shit, deep cover on the incognito tip.' I said 'all right I got you.'"
Dr. Dre – "Nuthin' but a 'G' Thang" / "Lil' Ghetto Boy" / "A Nigga Witta Gun" / "Lyrical Gangbang" / "Bitches Ain't Shit"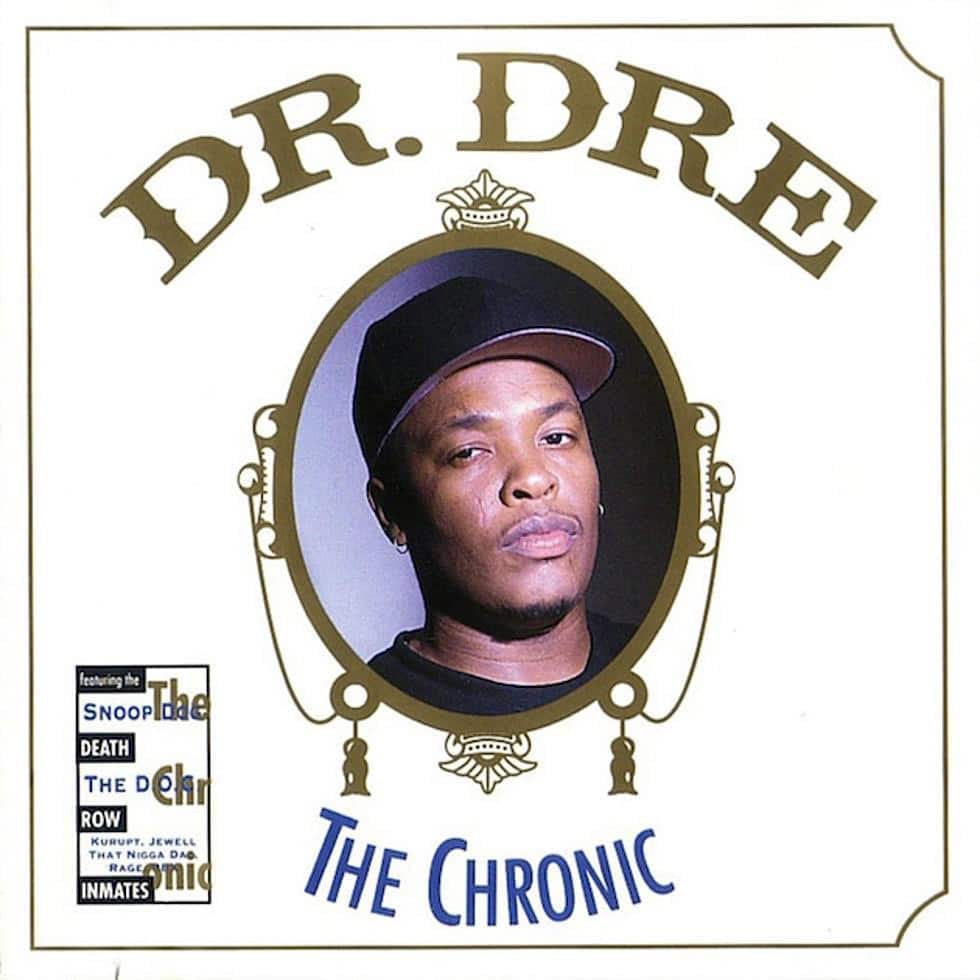 Album: The Chronic
Released: December 15, 1992
Ghostwriter: The D.O.C.
For real? The D.O.C. is the unheralded MVP of the Ruthless / Death Row Records era. Not only did the Texas rapper contribute significantly to N.W.A.'s debut album, he's also credited as a writer on a number of The Chronic songs, including "Nuthin' but a 'G' Thang."
The D.O.C.: That was one of the first records that Snoop and I worked together on. Where it was me imparting, if you will, to him the formula, for lack of a better way. By that time, the competition phase had passed. My voice was gone. Artists like Snoop are super hard to come by. I knew when we wrote the record. That's why I told Snoop to put my name. I was gonna make that video. 'Put my name right there.' Dre hates that. 'Why you always got your name in a record?' 'Come on, man. I gotta get in how I fit in.'

The D.O.C. on Co-Writing Dr. Dre's 'The Chronic' & Paperwork Not Being Right | Vlad TV
Ol' Dirty Bastard – various tracks on Return to the 36 Chambers: The Dirty Version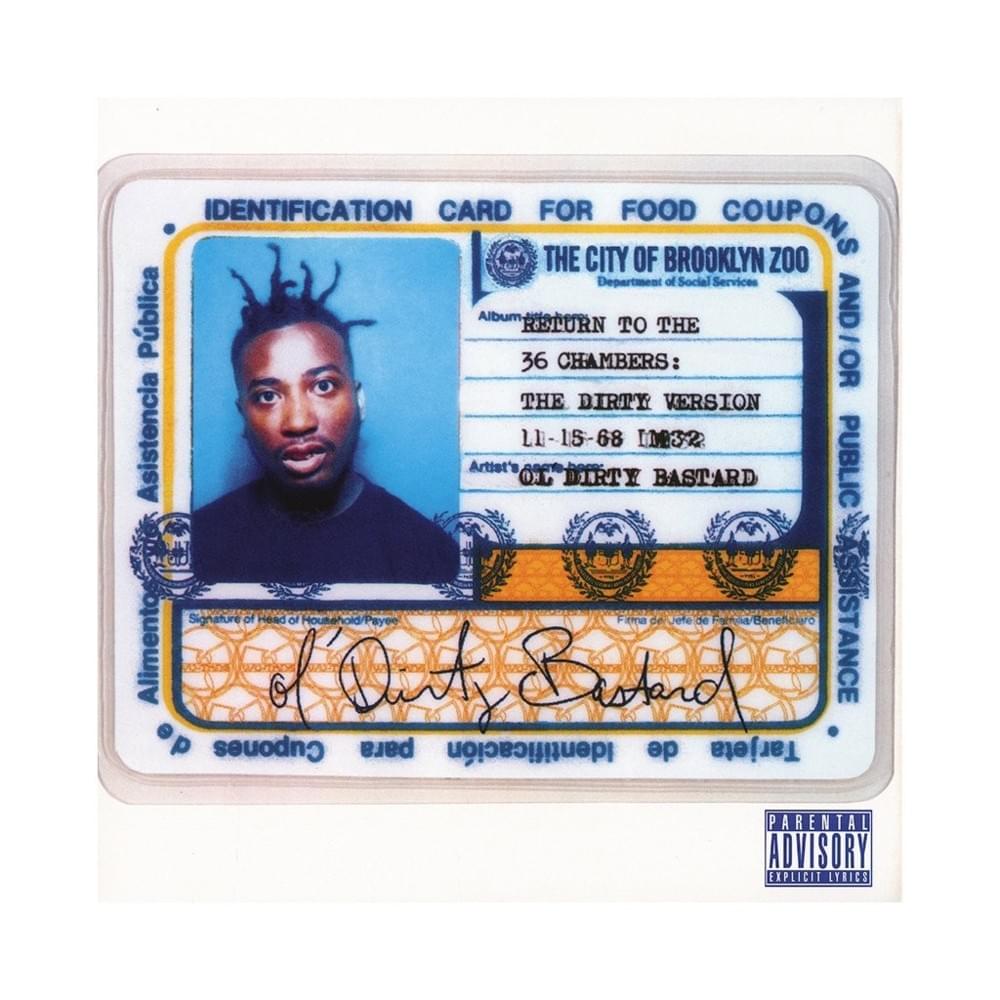 Album: Return to the 36 Chambers: The Dirty Version
Released: March 28, 1995
Ghostwriters: RZA, GZA
For real? According to Method Man, a lot of the verses Ol' Dirty rapped on his debut were old RZA and GZA rhymes. "The majority of the verses on that album are old RZA rhymes and GZA rhymes," Meth told Complex. "Dirty took all their shit and made it his own and GZA ain't say shit. Most of [Dirty's verses] was GZA's shit. I remember GZA and ODB got in an argument one night and GZA was like, 'Ni**a most of that shit on your fucking album is mines anyway!'"
Foxy Brown – "Foxy's Bells" / "Get Me Home" / "If I…" / "Ill Na Na" / "I'll Be"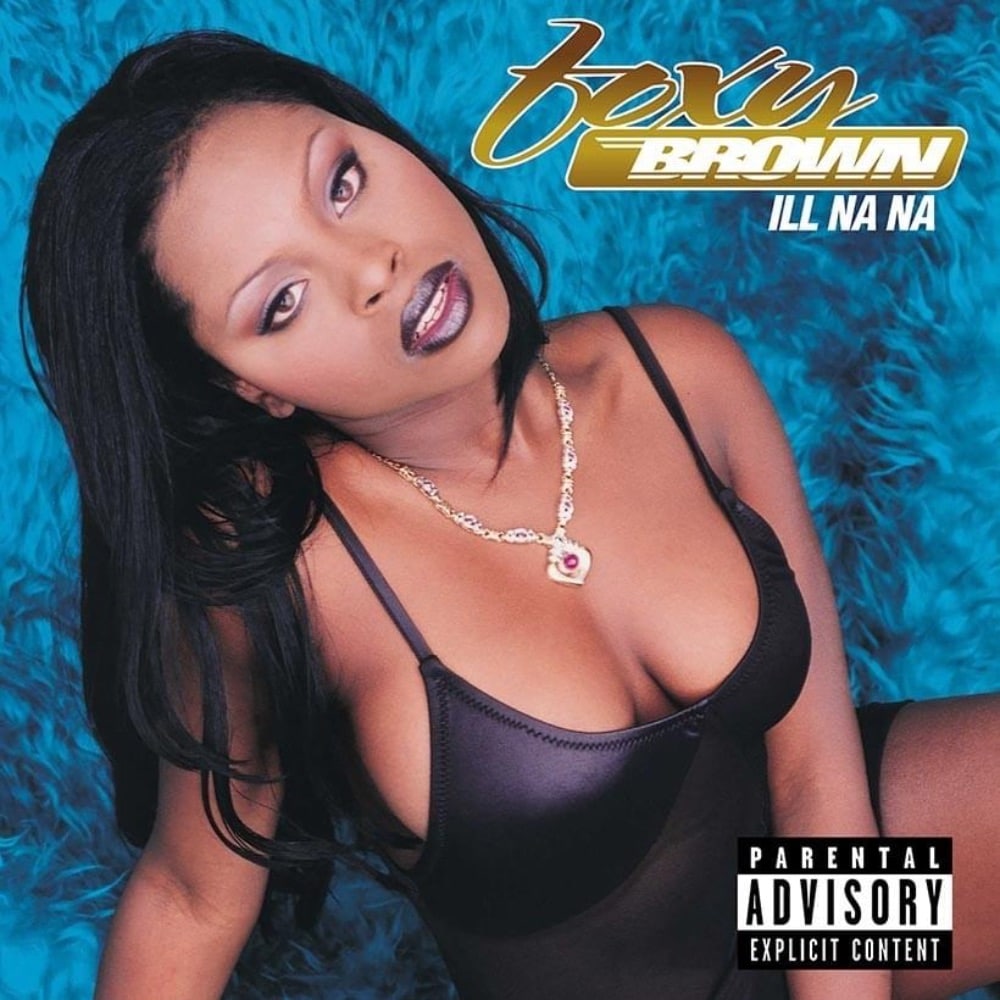 Album: Ill Na Na
Released: November 19, 1996
Ghostwriter: Jay-Z
For real? Jay-Z is credited on several tracks off Foxy Brown's 1996 debut album under Shawn Carter.
Puff Daddy feat. Faith Evans & 112 – "I'll Be Missing You"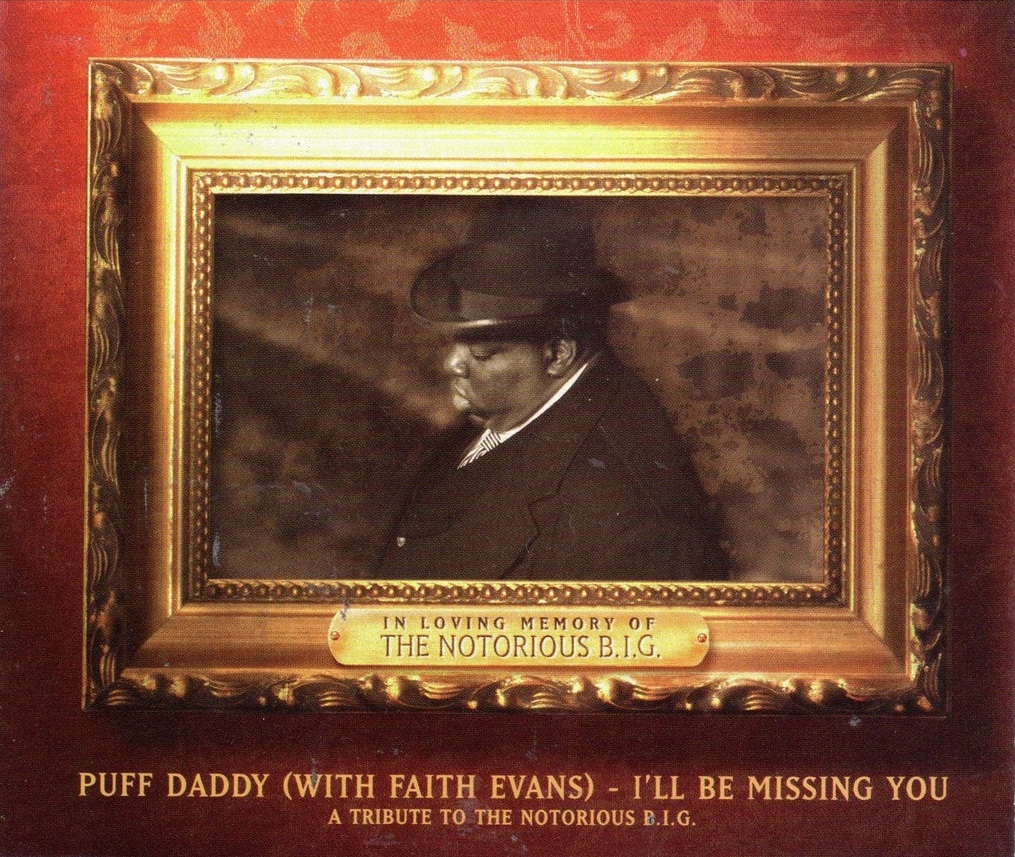 Album: No Way Out
Released: May 23, 1997
Ghostwriter: Sauce Money
For real? Sauce is credited as a writer on the song (under Todd Gaither), and has, on multiple occasions, talked about how Puffy not clearing The Police sample ended up costing them millions in publishing money.
Lil' Kim feat. Lil' Cease – "Crush on You"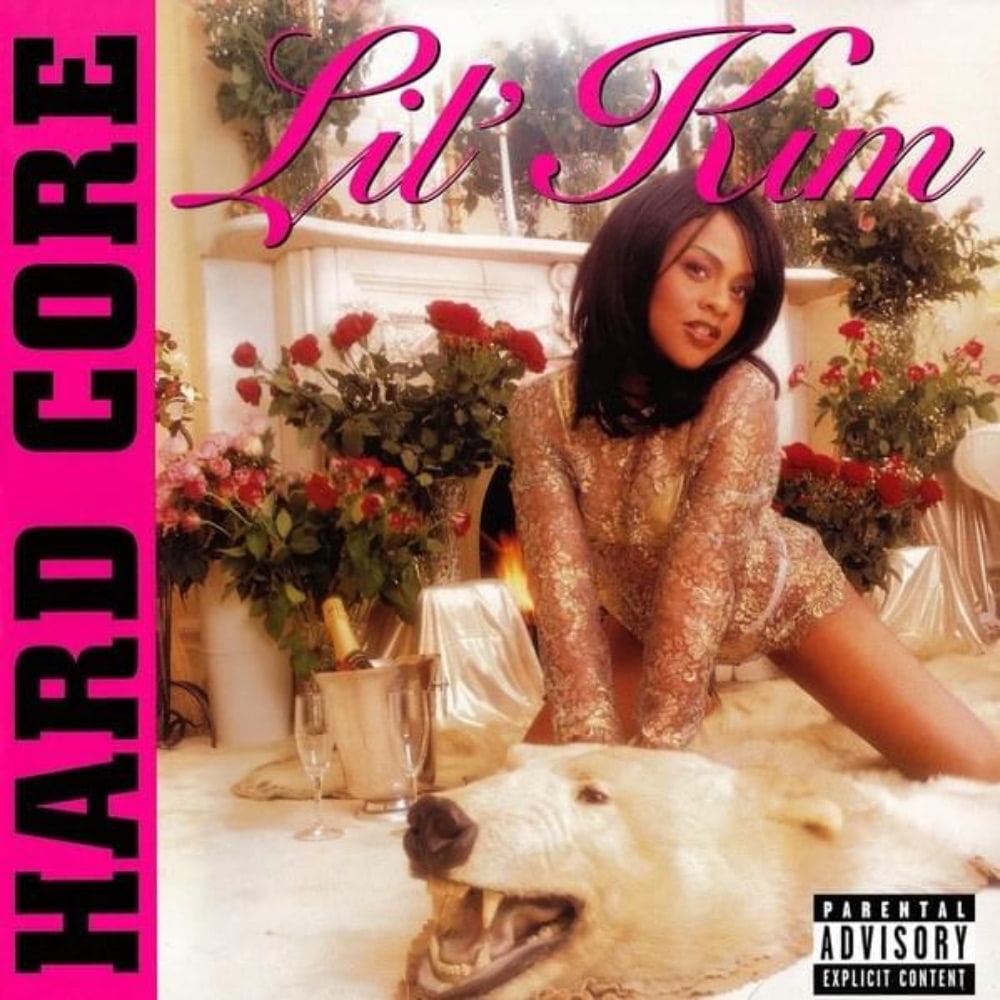 Album: Hard Core
Released: June 10, 1997
Ghostwriters: The Notorious B.I.G. wrote for Lil' Kim; Cam'ron wrote for Lil' Cease.
For real? It's a well-known fact that Biggie used to pen Lil' Kim's bars – he's credited as C. Wallace on this song – but not as many people that it was Cam'ron who wrote Lil' Cease's verse.
Cam'ron: What happened was, [Untertainment CEO Lance] Un [Rivera] gave Mase $30,000 to write five songs for Lil' Cease at that time and Mase gave me $5,000 of the 30 to write one or two of the songs," explained Killa. "I wrote the 'Crush on You' song and they ended up keeping it for Lil' Kim album but it was really for Lil' Cease. The original 'Crush on You' is all Lil' Cease, Lil' Kim isn't even on the record.

Cam'ron Reveals He Wrote Lil' Cease's Verse On | HipHopDX
Puff Daddy feat. Lil' Kim, The LOX & The Notorious B.I.G. – "It's All About the Benjamins"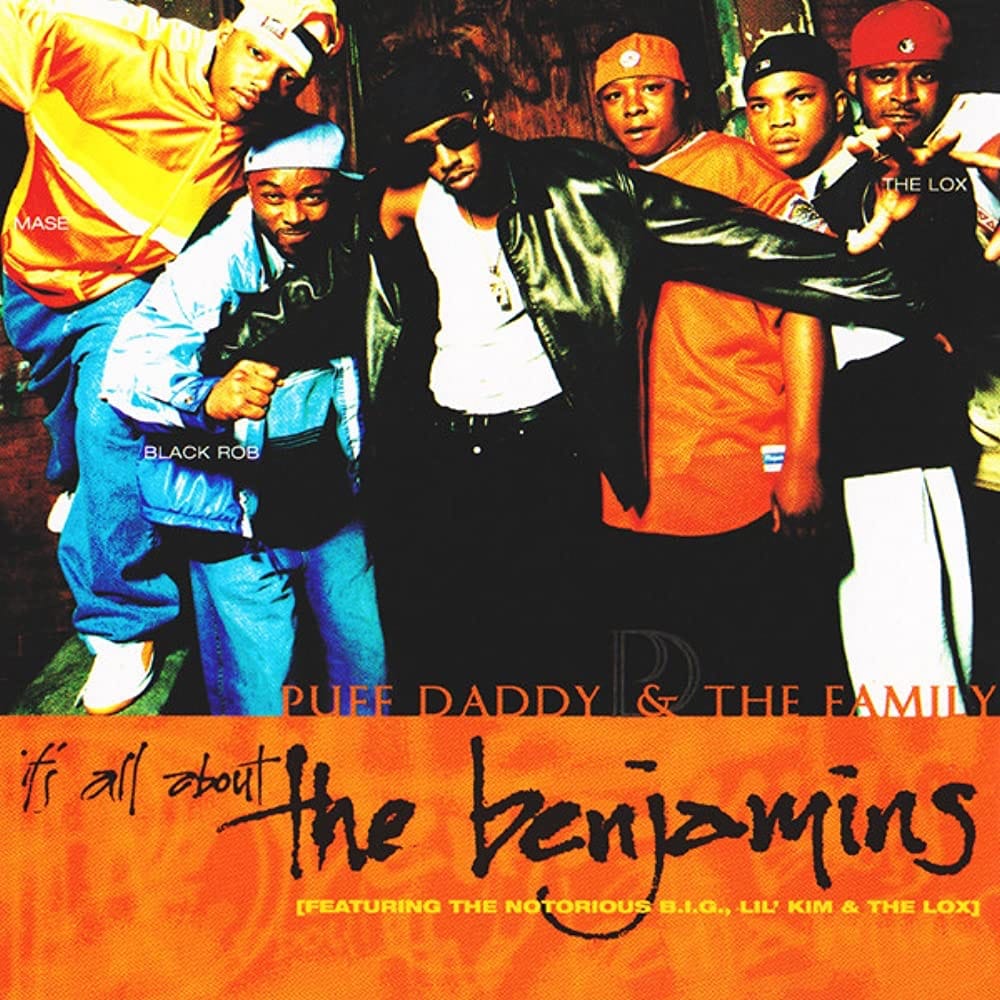 Album: No Way Out
Released: August 12, 1997
Ghostwriter: Jadakiss
For real? In an interview on the People's Party with Talib Kweli podcast, the LOX rapper revealed that it was him who wrote Puffy's verse. "[Diddy] happened to come into the room and hear me rhyming, and I already had that rhyme," Jadakiss recalled. "He heard it and was like, 'Nah, that's me, let me get that right there.' He took that and put it on the 'Benjamins.'"
"Me and Sheek didn't like the Benjamins," Kiss later revealed. "[Diddy] almost like forced us to record the verses that we have on there. We didn't really understand what that beat was, it didn't grasp us at the time. We weren't eager to record it. But Diddy knew, that's what makes Diddy Diddy."
Will Smith – "Gettin' Jiggy wit It"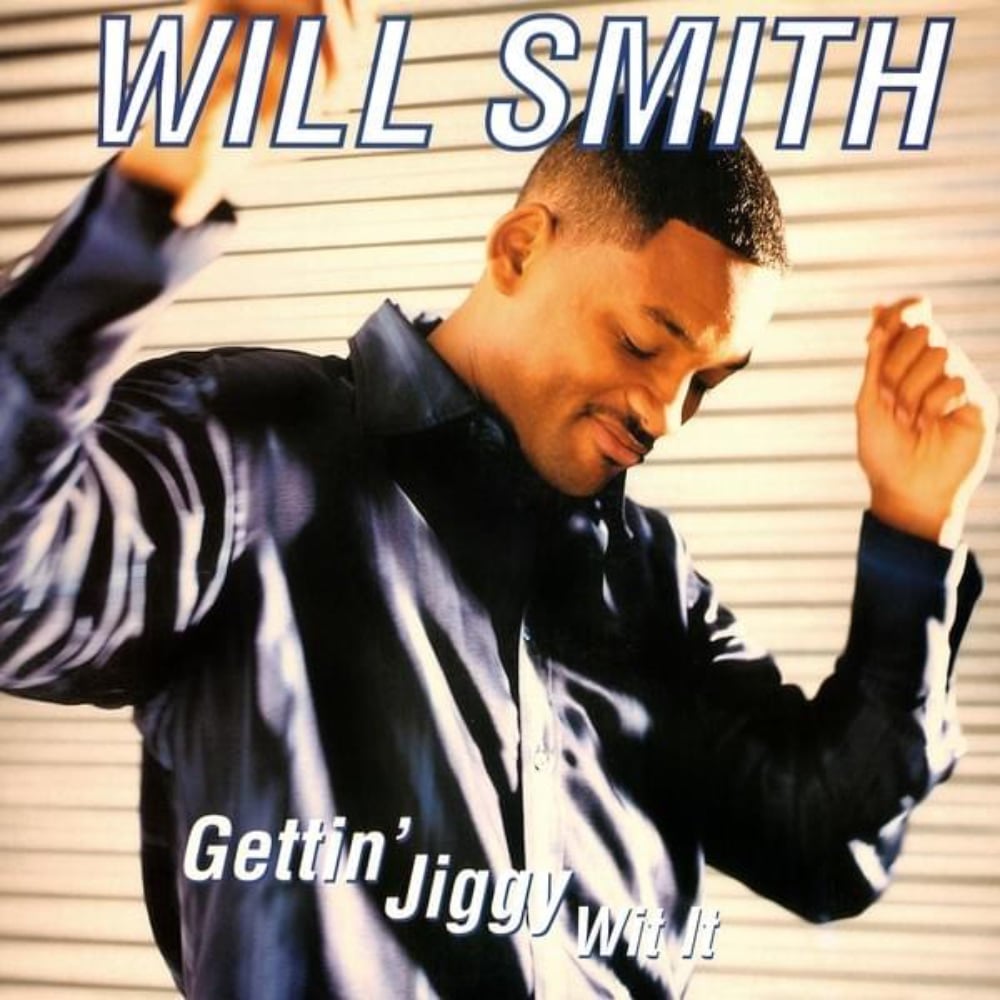 Album: Big Willie Style
Released: January 27, 1998
Ghostwriter: Nas
For real? This ghostwriting case has been rumoured and debated for years, but the fact is that Nas is credited as a writer on the track under Nasir Jones. In a 2014 reddit AMA, the Queensbridge rapper also said "I hung out with Will in the studio. And watched him write it. It was a fun studio session, and I said a line or two or three to him. It wasn't that serious" – which sounds like Nas downplaying his involvement due to his respect for Will Smith. In an interview with Hot 97, Nas' former manage, Steve Stoute confirmed that Nas had contributed to "Gettin' Jiggy wit It."
Steve Stoute: Will had a couple people write for him. But when we really needed to finish that thing up, we brought Nas in. He'd write some of it, then he'd hate himself, then he'd keep writing. I was like, 'Nas, there's publishing money in this. This is a real thing. Just don't listen to the gettin' jiggy with it part, listen to the rest'

Steve Stoute & Kaz talk TheStashed.com, Nas Ghost Writing for Will Smith + Amazing Kobe Stories | Hot 97
Dr. Dre feat. Snoop Dogg – "Still D.R.E."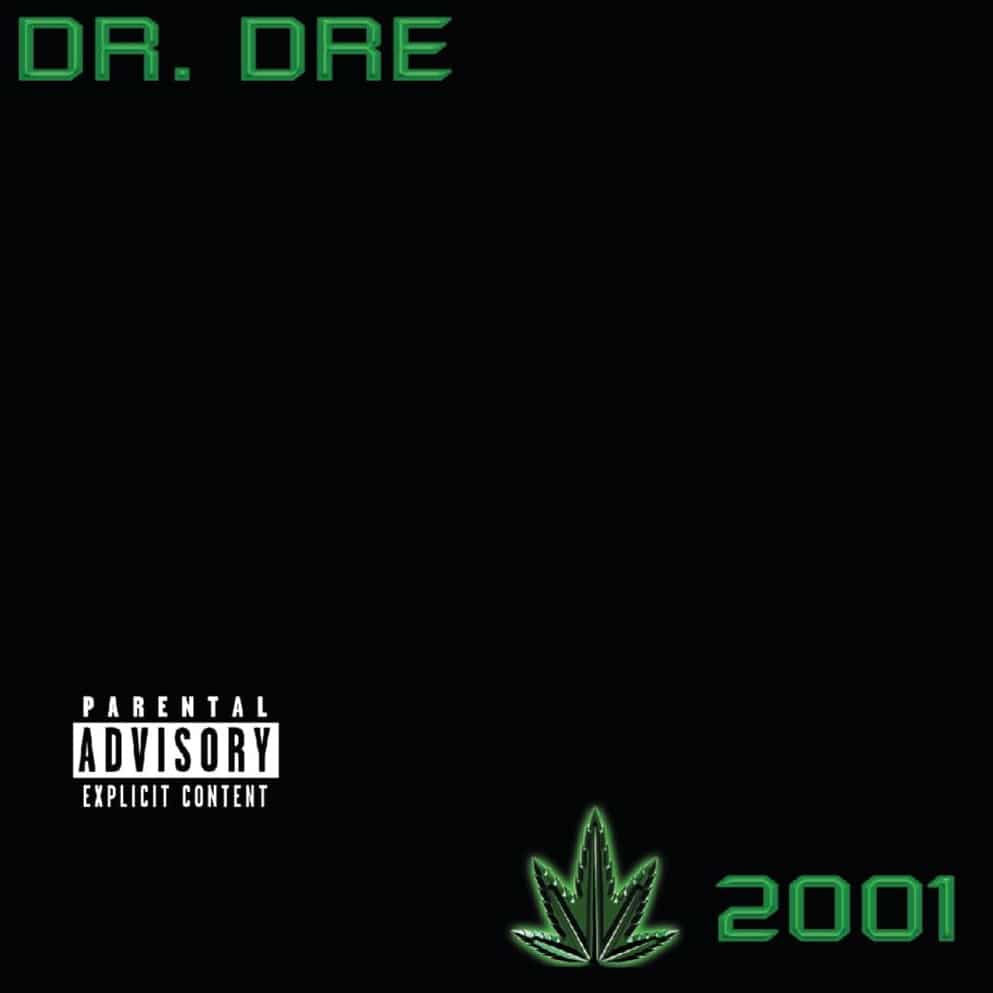 Album: 2001
Released: November 16, 1999
Ghostwriter: Jay-Z
For real? Jay-Z writing "Still D.R.E." for Dre and Snoop is probably the highest profile ghostwriting example. "At first, he wrote about diamonds and Bentleys," Dre explained to Blaze Magazine in a 1999 interview. "So I told Jay to write some other shit. Jigga sat for 20 minutes and came back with some hard-ass, around-the-way L.A. shit."
It was also revealed later on that not only did Hov write Dre's lyrics, he penned Snoop Dogg's verses as well. Snoop told The Breakfast Club: "He wrote Dre's shit and my shit and it was flawless. It was Still D.R.E and it was Jay-Z and he wrote the whole fucking song."
Dr. Dre feat. Eminem – "Forgot About Dre"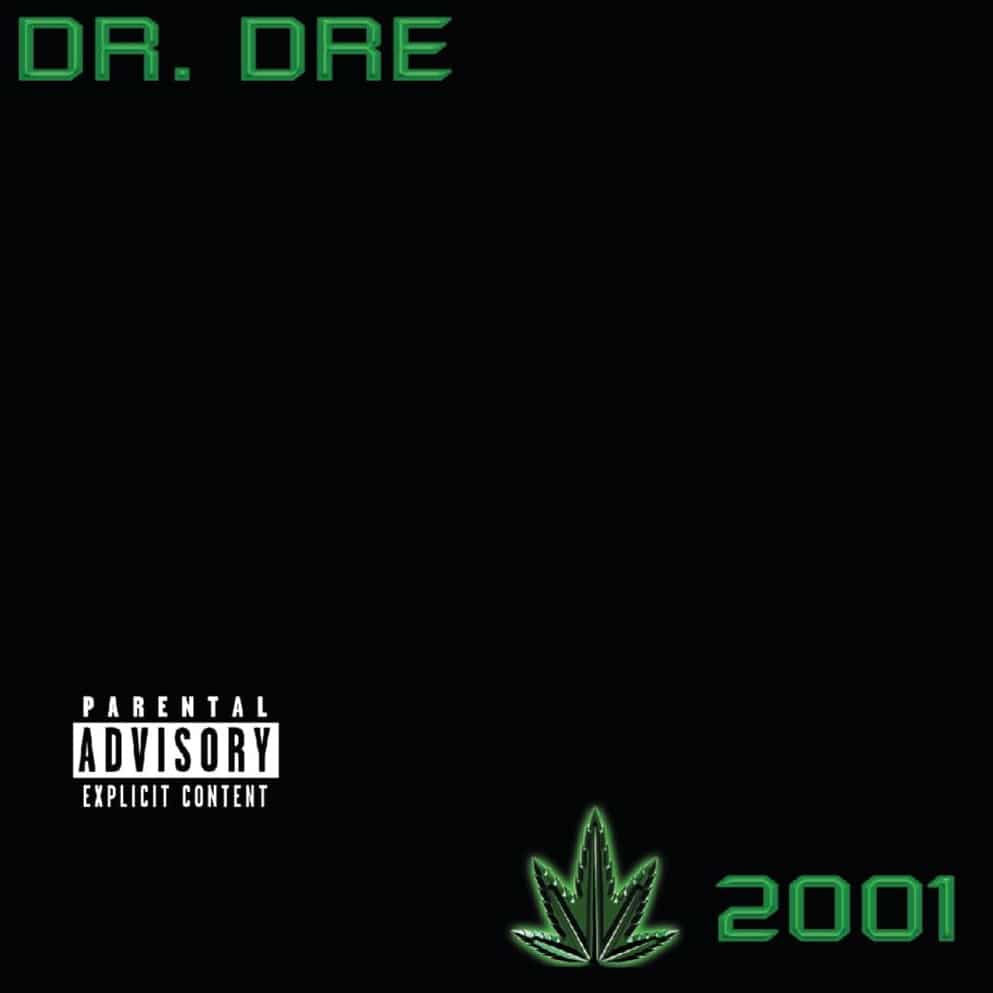 Album: 2001
Released: November 16, 1999
Ghostwriter: Eminem
For real? Not only did Eminem drop one of his greatest guest verses ever on "Forgot About Dre", he also wrote Dre's lyrics for him. "That was Eminem's idea," Dre said on a Beats 1 interview. "He wrote the song for me and Snoop originally. He laid the reference vocals for Snoop and I liked the way he sounded. So we just kept it that way. I laid my vocals and that was it."
Dr. Dre – "The Message"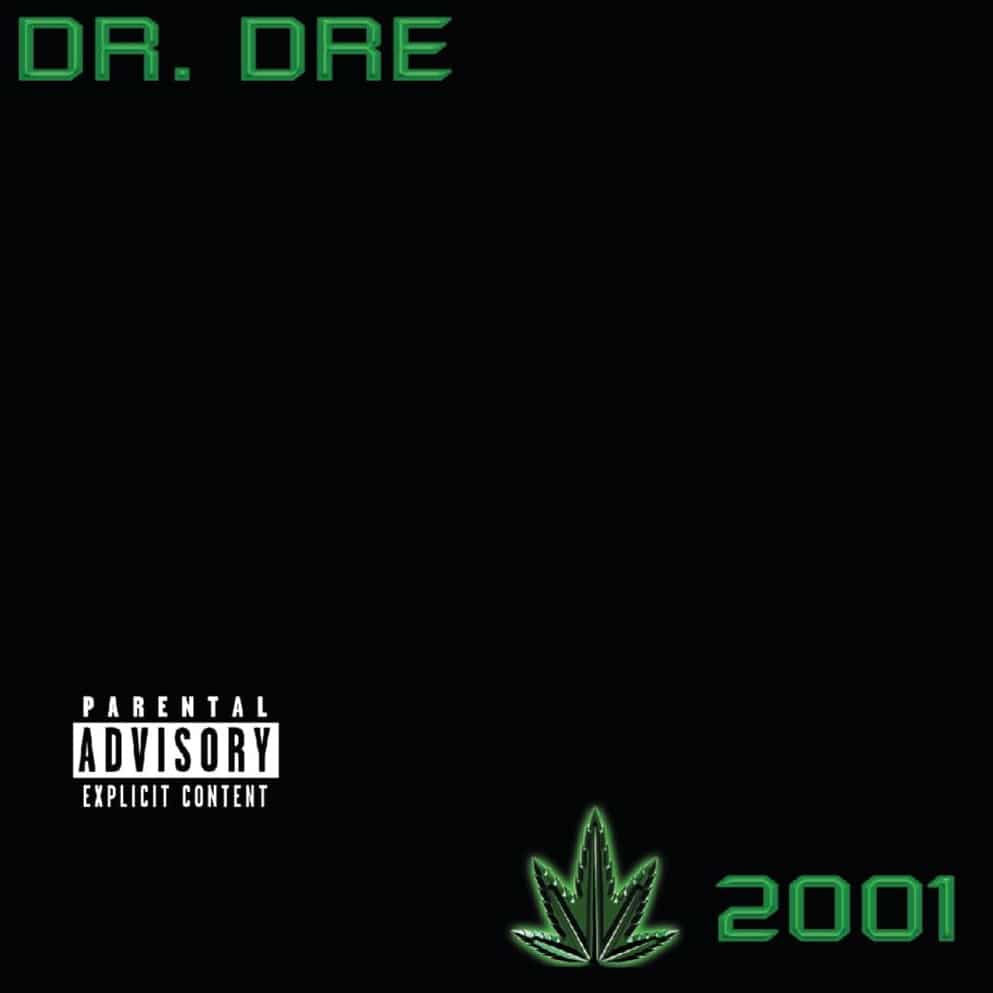 Album: 2001
Released: November 16, 1999
Ghostwriter: Royce da 5'9″
For real? Written by Royce da 5'9″ and produced by Lord Finesse, "The Message" was dedicated to Dr. Dre's half-brother, Tyree Du Sean Crayon, who passed away after an altercation. When he was writing the song for Dre, Royce revealed that he had no idea about his brother, and was writing from his personal experience.
Royce: I was rapping about a friend of mine who got shot in the neck. He was standing on the corner with some people, somebody rolled up and shot him. Nobody knew what it was for. He wasn't beefing with nobody or nothing. So when I found out about it, I was hitting his pager and everything. Everything I said on that song, I absolutely went through. That's why I felt like people were going to be able to relate to that.

Royce Da 5′9″ Breaks Down His 25 Most Essential Songs | Complex
Jay-Z – "Lucifer"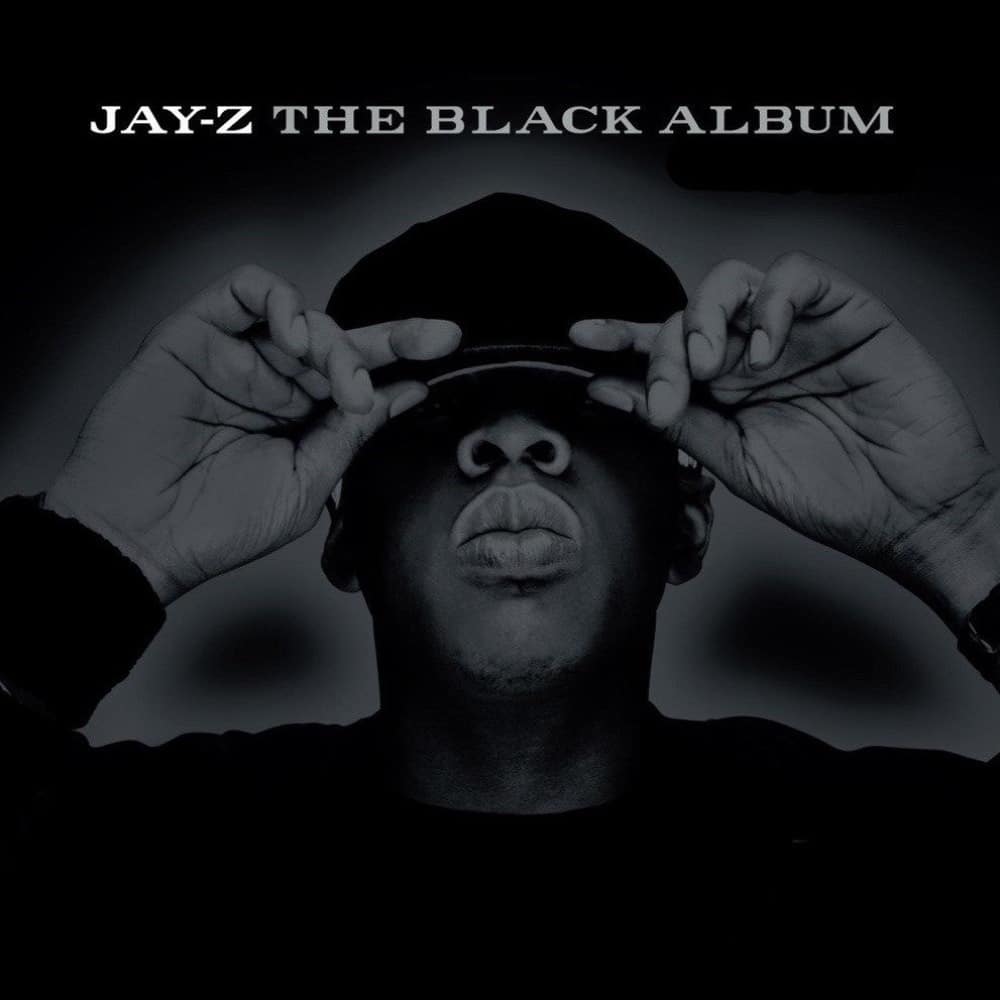 Album: The Black Album
Released: November 14, 2003
Ghostwriter: Kanye West
For real? Before Jay-Z stans start freaking out, it's not like Kanye was penning full verses or anything like that for his big brother. It was just a little catchy line and that Hov got from Ye ("I'm from the murder capital / where we murder for capital") and added to "Lucifer." This is what I meant when I said at the beginning; ghostwriting isn't always about giving another rapper whole pre-written verses or reference tracks. Sometime it's just little ideas or melodies, though that's not to downplay those contributions.
Puff Daddy – "The Future"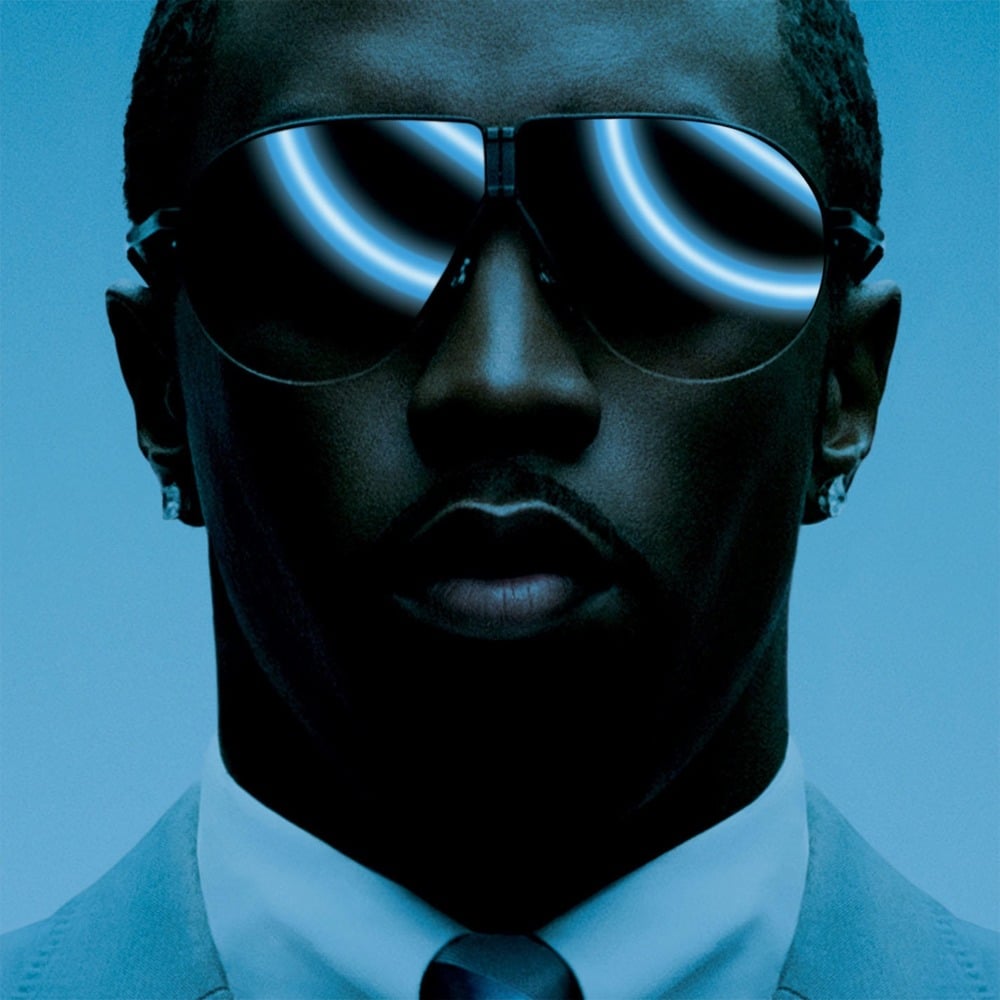 Album: Press Play
Released: October 17, 2006
Ghostwriter: Pharoahe Monch
For real? Pharoahe Monch is credited under Troy Jamerson on the song.
Pharoahe Monch: Man, what's weird about that is, if I find the original verses that I laid down they're very different from Diddy's. Not taking anything away from what was done, but the way I approached it was a little more akin to my swagger. His approach was a lot different. So the fact that people are coming to me saying, "Puff sounds like you on the record," is driving me to be like "Agh! Let me show you what Pharoahe Monch really sounds like."

Pharoahe Monch – Interview | Stylus Magazine
Puff Daddy – "Tell Me"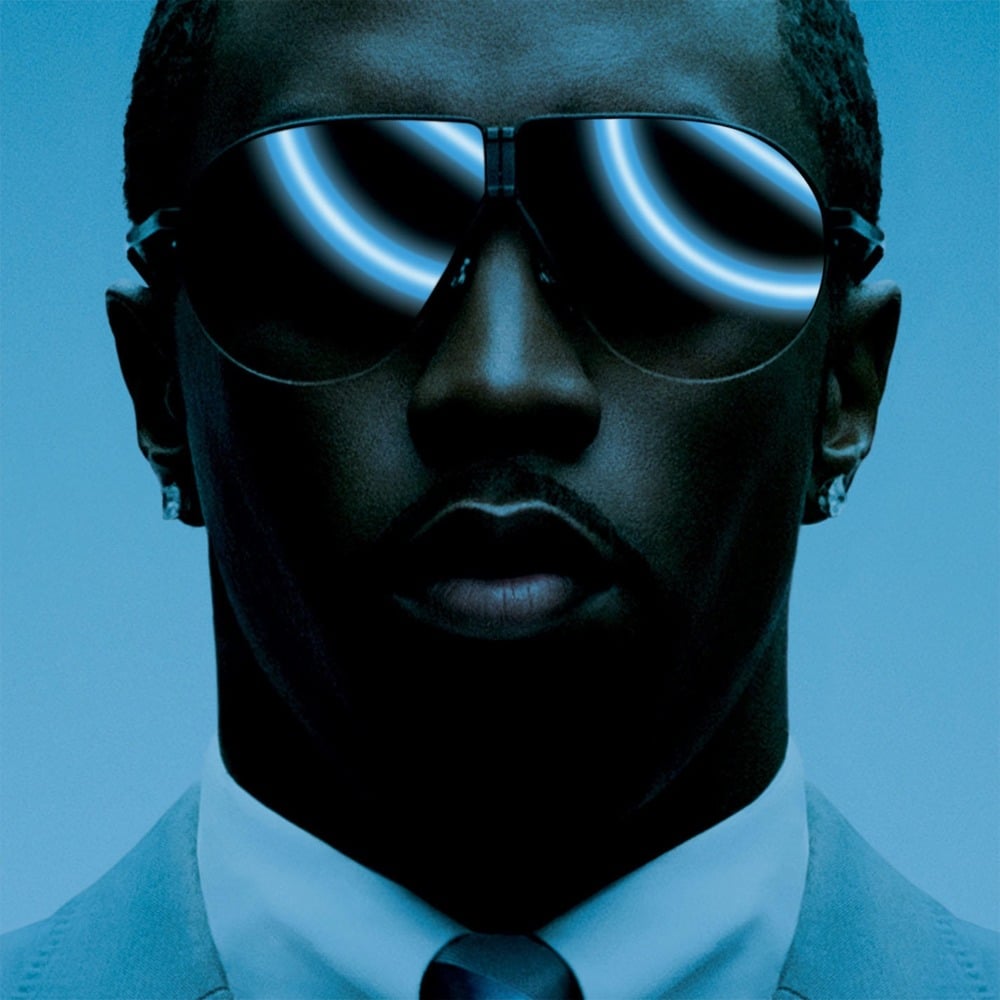 Album: Press Play
Released: October 17, 2006
Ghostwriter: Royce da 5'9″
For real? Royce is credited as Ryan Montgomery on the song.
Royce da 5'9″: Puff [Daddy], writing for him, he made me appreciate the art of rewriting. He pushed me so hard, dog. So hard I was taking it personally. I thought I wasn't doing good enough. I thought he wasn't really hearing me the right way. I didn't like that shit at that time. But I had to say, this motherfucker made me write 34 verses to one song—why don't I have that kind of relationship with my own records? I sent this nigga a verse I'm crazy about, he sends me back the verse with holes in it and tells me to fill them back in with something else.

"Everything I Know Is From Making Mistakes": A Candid Conversation with Royce da 5'9″ | DJ Booth
Kanye West – "Say You Will" / "Amazing" / "Paranoid" / "RoboCop"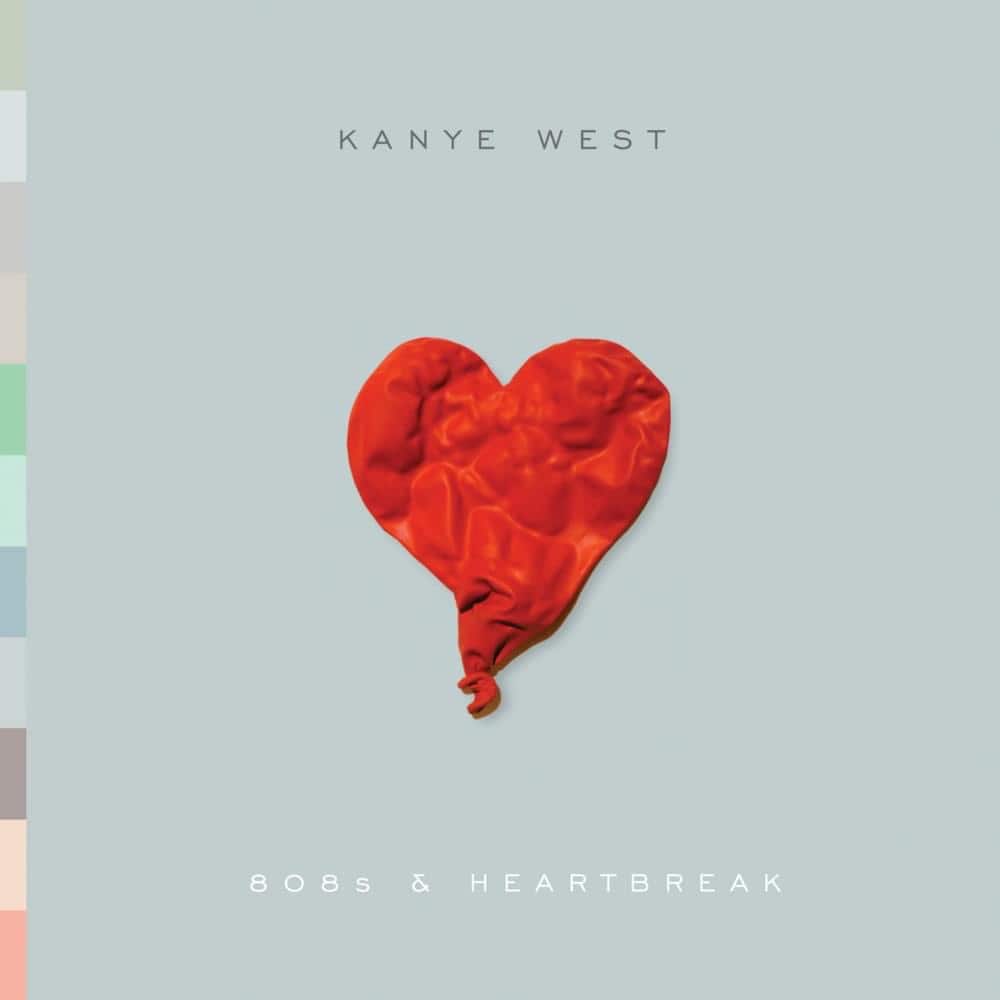 Album: 808s & Heartbreak
Released: November 24, 2008
Ghostwriter: Consequence
For real? Most rap fans know that Kid Cudi contributed significantly to 808s & Heartbreak, but they don't know that Consequence is also listed as a co-writer on a lot of those tracks.
Consequence: I was really involved with 808s. I wrote the verses to "Paranoid," wrote the chorus to "Amazing" and "Robocop." It's the challenge. When you step out into a different genre, when you step into the realm of melody and harmony, it becomes a challenge.

Consequence Drops "ComplexCon" Video, Talks Last-Minute Sprint to Finish Kanye's 'Jesus Is King' | Complex
Drake – "Find Your Love"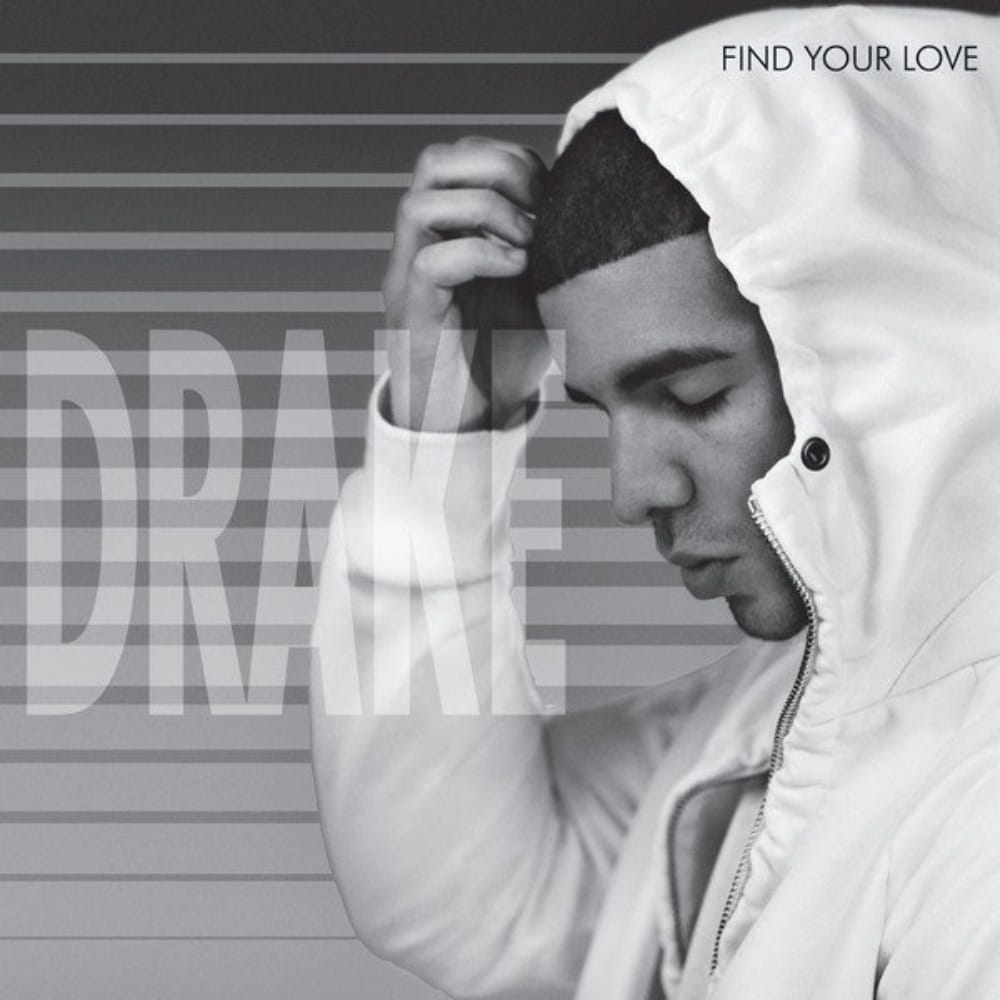 Album: Thank Me Later
Released: May 5, 2010
Ghostwriter: Kanye West
For real? "Find Your Love" was originally a track Kanye was working on with Jeff Bhasker and No I.D. for Rihanna, but it ended up in Drake's hands.
Jeff Bhasker: We actually wrote that for Rihanna. She actually cut it, it was just another writing day in the studio. I think No I.D had that drum beat and that's the classic, 'Jeff jump on the piano,' and Kanye started humming in my ear. We started coming up with a melody, I started crafting the music and we wrote that relatively quickly, within an hour. When you think about it [sings, 'I'm more than just an option, hey, hey, hey,'] that's right up Kanye's alley, that's his style, that's all Kanye. I'm not exactly sure [how Drake got it] but they were both managed by Gee Roberson who was probably the messenger for that song. For one reason or another it didn't make it to Rihanna's album, so Drake took it and made a smash out of it.

Superproducer Jeff Bhasker Reveals the Secrets of Working With Kanye West | Complex
Kendrick Lamar feat. Dr. Dre – "The Recipe"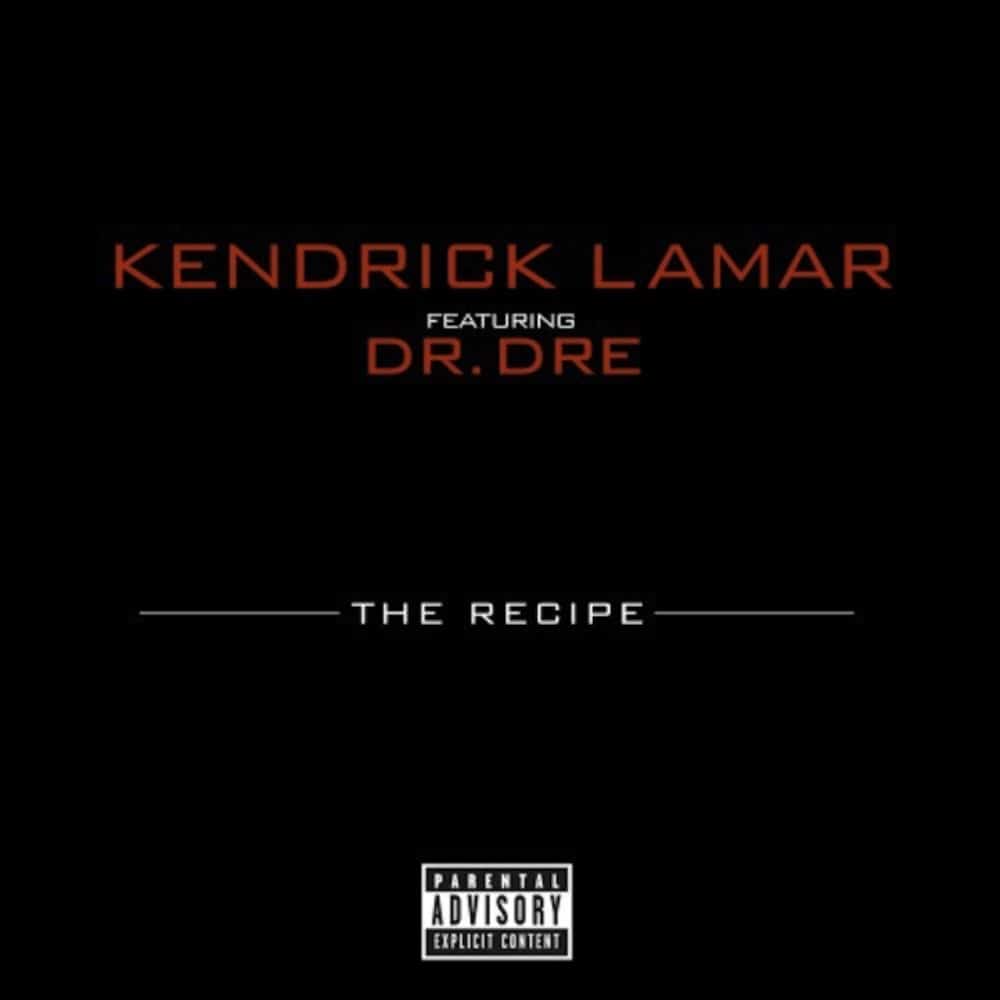 Album: good kid, m.A.A.d city (Deluxe)
Released: April 3, 2012
Ghostwriter: Kendrick Lamar
For real? This was a huge moment back in 2012. Kendrick was already making waves in the rap game the year prior, but it was getting that official Dr. Dre stamp of approval that took him to the next level. "This track was done by a guy named Scoop DeVille, and we just went into the studio and added our elements to it," Dre recalled in an interview with Billboard. "I mixed it up. Kendrick wrote the words. It came together and we fell in love with it."
Drake – "Legend" / "10 Bands" / "Know Yourself" / "Used To"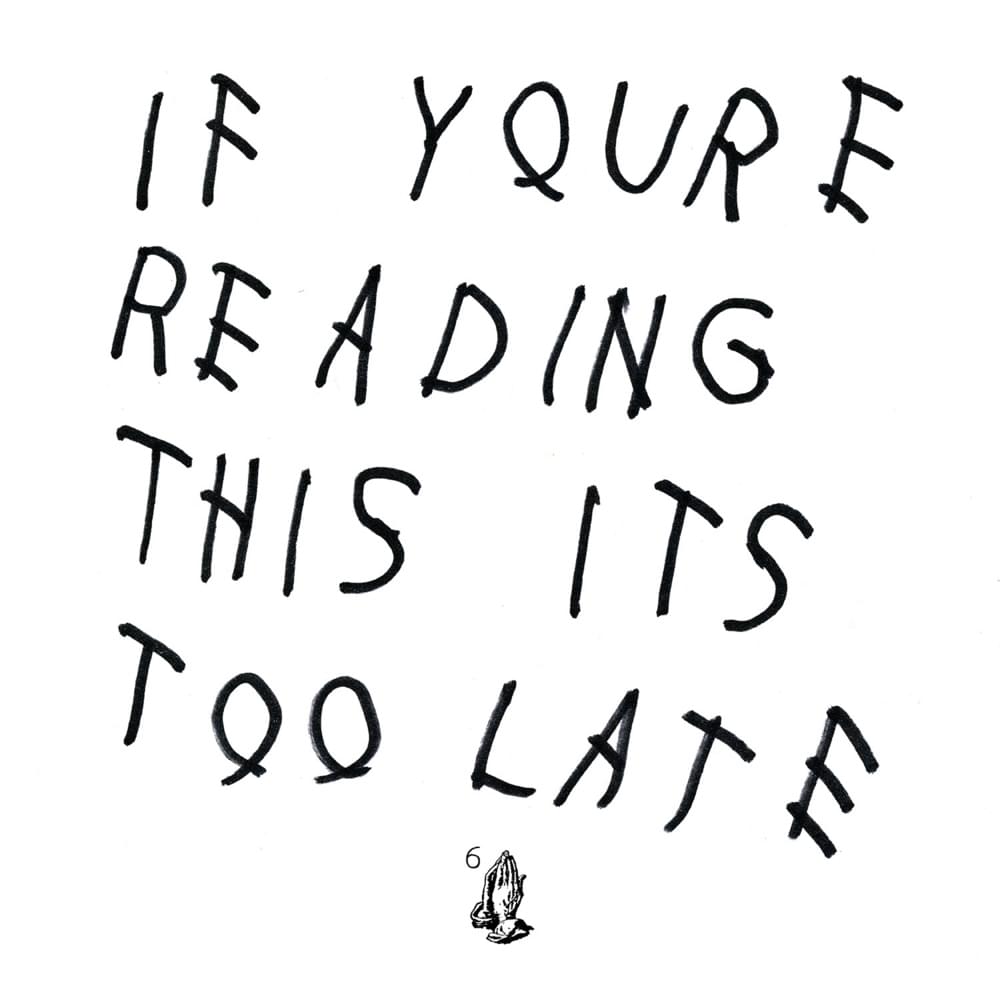 Album: If You're Reading This It's Too Late
Released: February 13, 2015
Ghostwriter: Quentin Miller
For real? Probably the most famous ghostwriting incident from the past decade and the root of the Drake-Meek Mill beef, amongst other things. Quentin Miller is credited under his name on four songs off If You're Reading This It's Too Late.
Quentin Miller: People want to give me credit for his whole catalog, but that's not true. I was inspired by him, just like everybody else. We collaborated, and that's that.

Quentin Miller Isn't Picking Sides in the Pusha-T and Drake Beef | Rolling Stone
Kanye West – "30 Hours"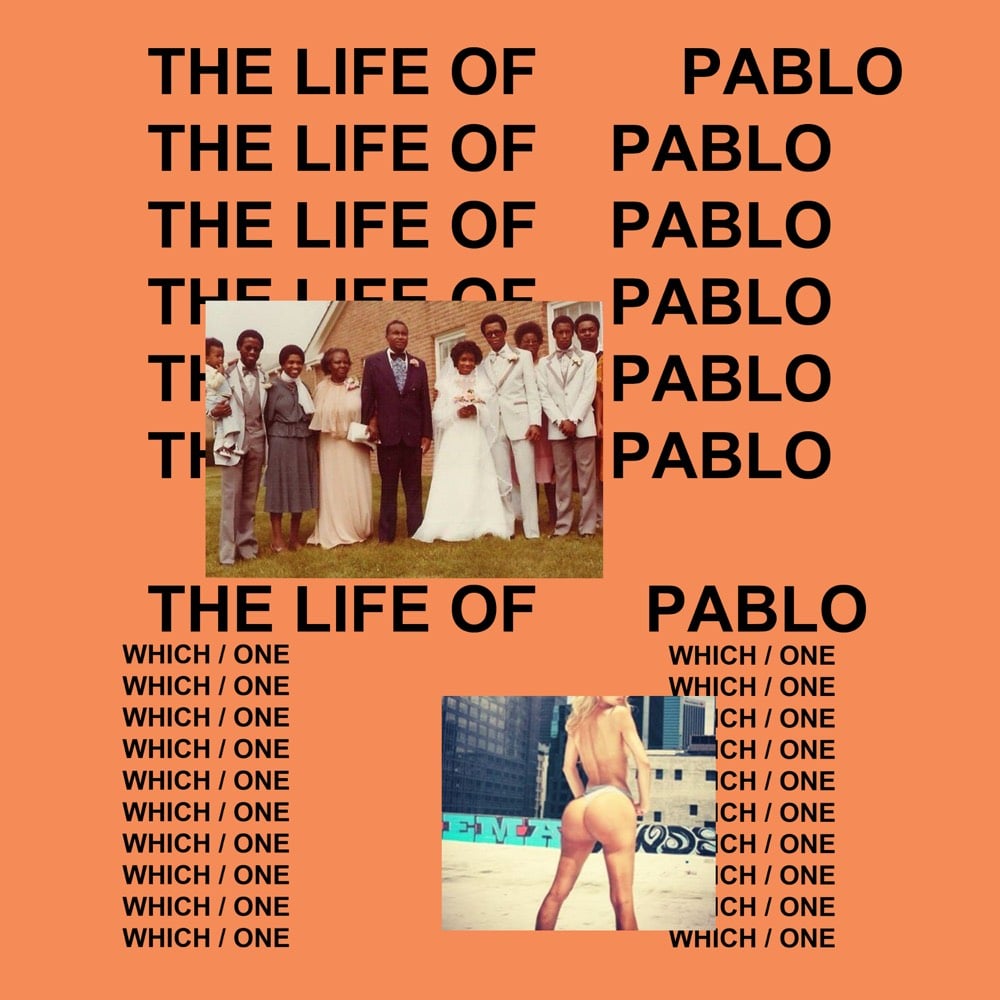 Album: The Life of Pablo
Released: February 14, 2016
Ghostwriter: Drake
For real? Drake is credited as Aubrey Graham on the track.
Kendrick Lamar – "Pride"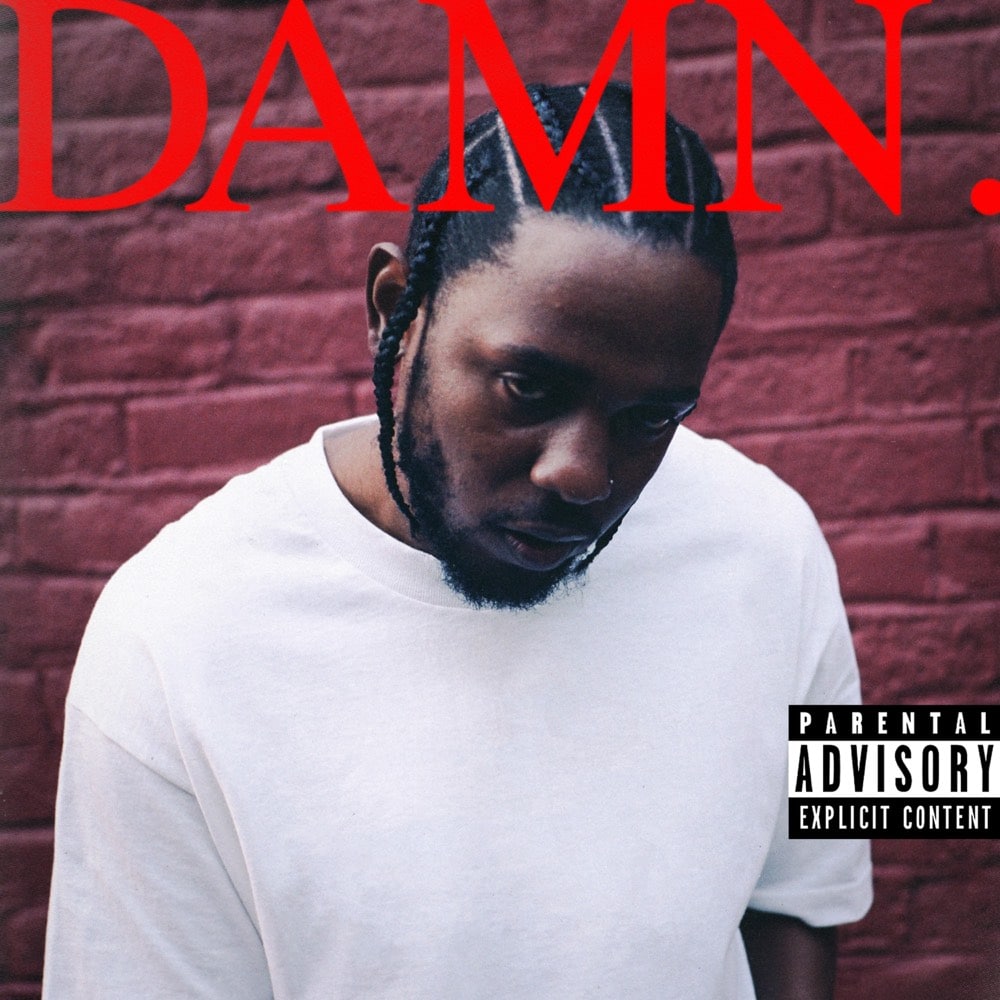 Album: DAMN.
Released: April 14, 2017
Ghostwriter: Anna Wise
For real? Anna Wise has been an important part on all three of Kendrick's major label studio albums. She sung the hook on "Real" off good kid, m.A.A.d city; was featured on "Institutionalized" and "These Walls" on To Pimp a Butterfly; and co-wrote in "Pride" off DAMN.
"But for "Pride," it's really interesting because I didn't even write that for him," Wise said in an interview with Complex. "I wrote that in a session with Steve Lacy where just him and I were together. Kendrick and I, we've both been so busy. We haven't been able to meet up to work. I send him little, you know, voice memos. I'm always sending him little things just to be inspired by."
"But when I worked with Steve on this track and I wrote that, [sings] 'Me I wasn't taught to share but care.' I wrote that whole thing—'In another life, I surely was there,' all those harmonies, and then the refrain, 'Maybe I wasn't there.' That's all what I wrote with Steve."
Cardi B – "Bodak Yellow"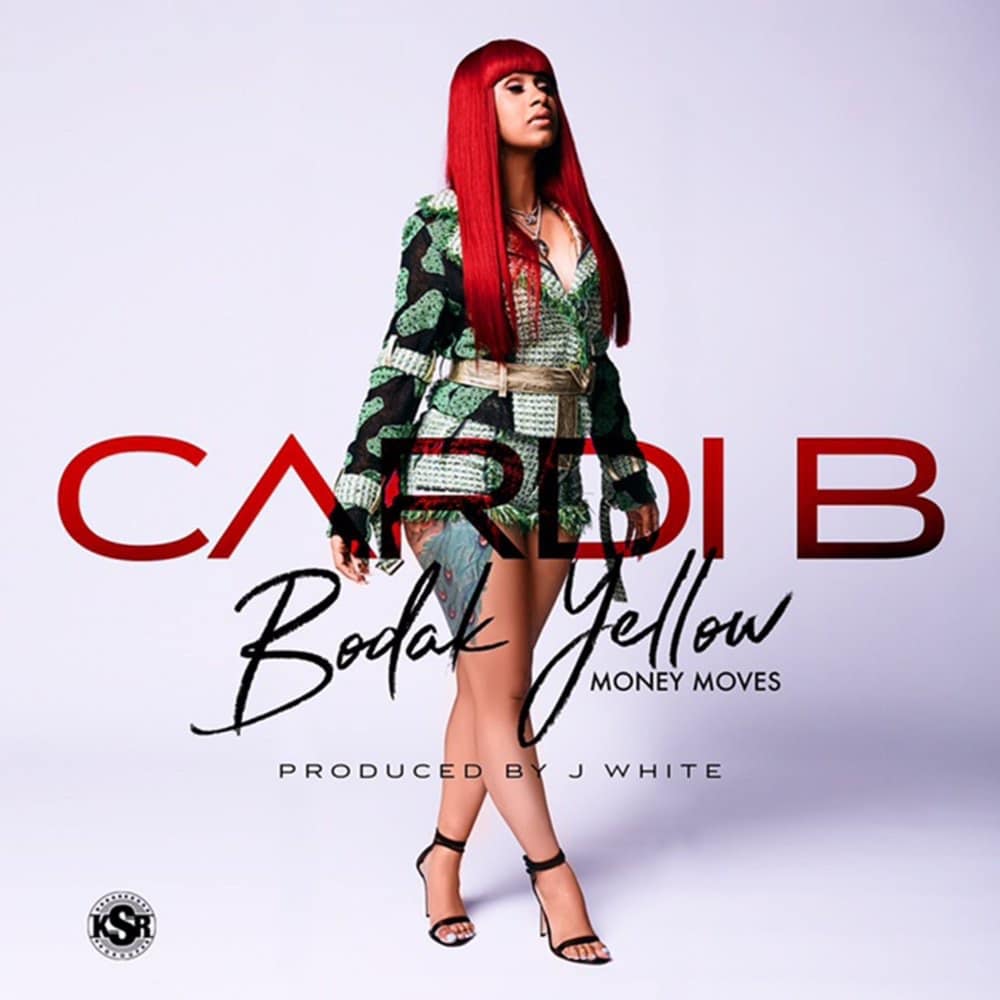 Album: Invasion of Privacy
Released: June 16, 2017
Ghostwriter: Pardison Fontaine
For real? Pardison is credited as one of the writers on "Bodak Yellow" along with Cardi B and Klenord Raphael. Kodak Black is also credited as a songwriter because Cardi used the same flow from his 2015 song "No Flockin."
Kanye West – "Yikes"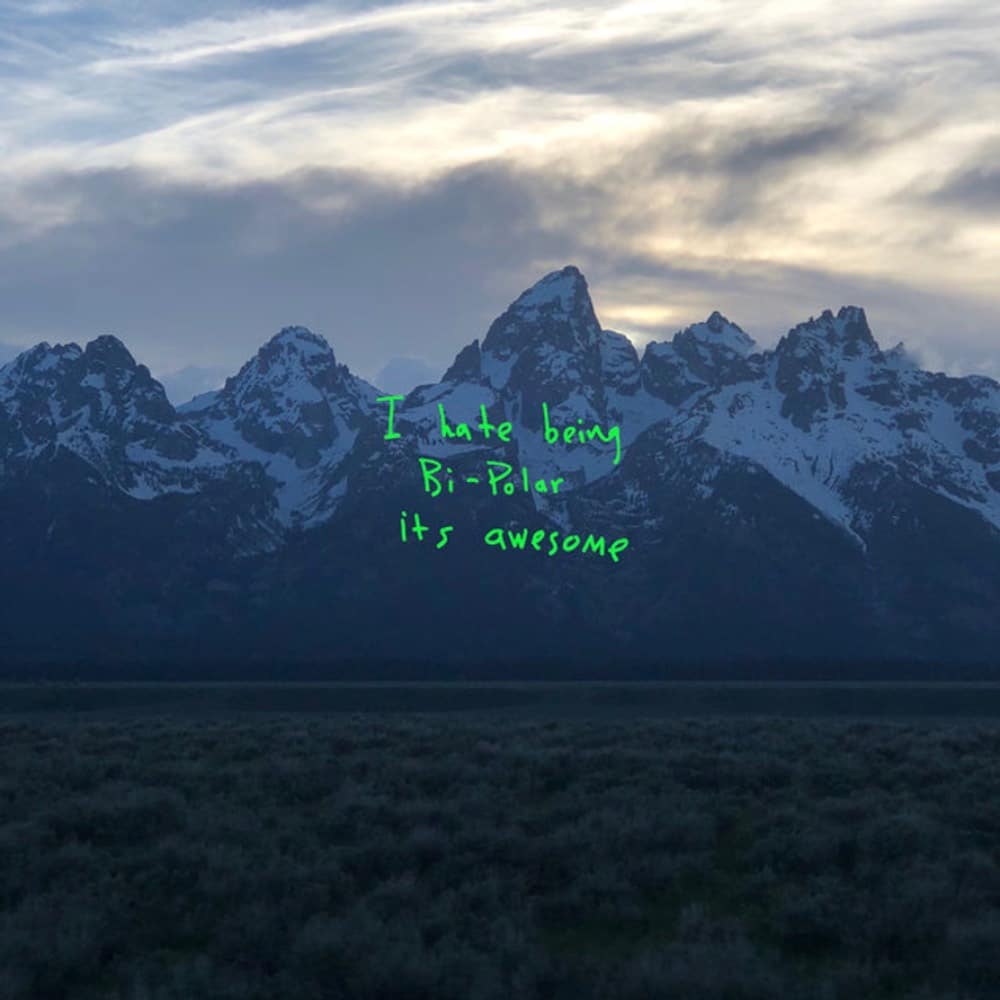 Album: Ye
Released: June 1, 2018
Ghostwriter: Drake
For real? The Wyoming sessions were well-documented in the ensuing aftermath of the Pusha T-Drake beef. It was revealed that Kanye had called Drake to work on music together, and the OVO head honcho ended up penning lines for "Yikes."
Drake: [Kanye] just told me he wanted to give me beats, he said he wasn't dropping till October, November, something like that. I went and spent the majority of the time working on his music, trying to cook up ideas for him. We left [Wyoming] with "Lift Yourself" and a pat on the back.

Drake talks Kanye and Pusha-T in new interview | The FADER
[convertkit form=2856486]