And we've finally made it to the last part of the top 250 best hip hop albums of all time! This part of the countdown is dedicated to the true heavyweights of hip hop, the albums that have stood the test of time and continue to inspire new generations of hip hop fans and artists.
From critical darlings to commercial successes, this part is a celebration of the best of the best in hip hop music. So sit back, relax, and get ready to experience some of the most important and influential hip hop albums of all time. This is the final stretch, and we're going out with a bang in part 5 of the top 250 best hip hop albums of all time!
Related:
50. El–P – Cancer 4 Cure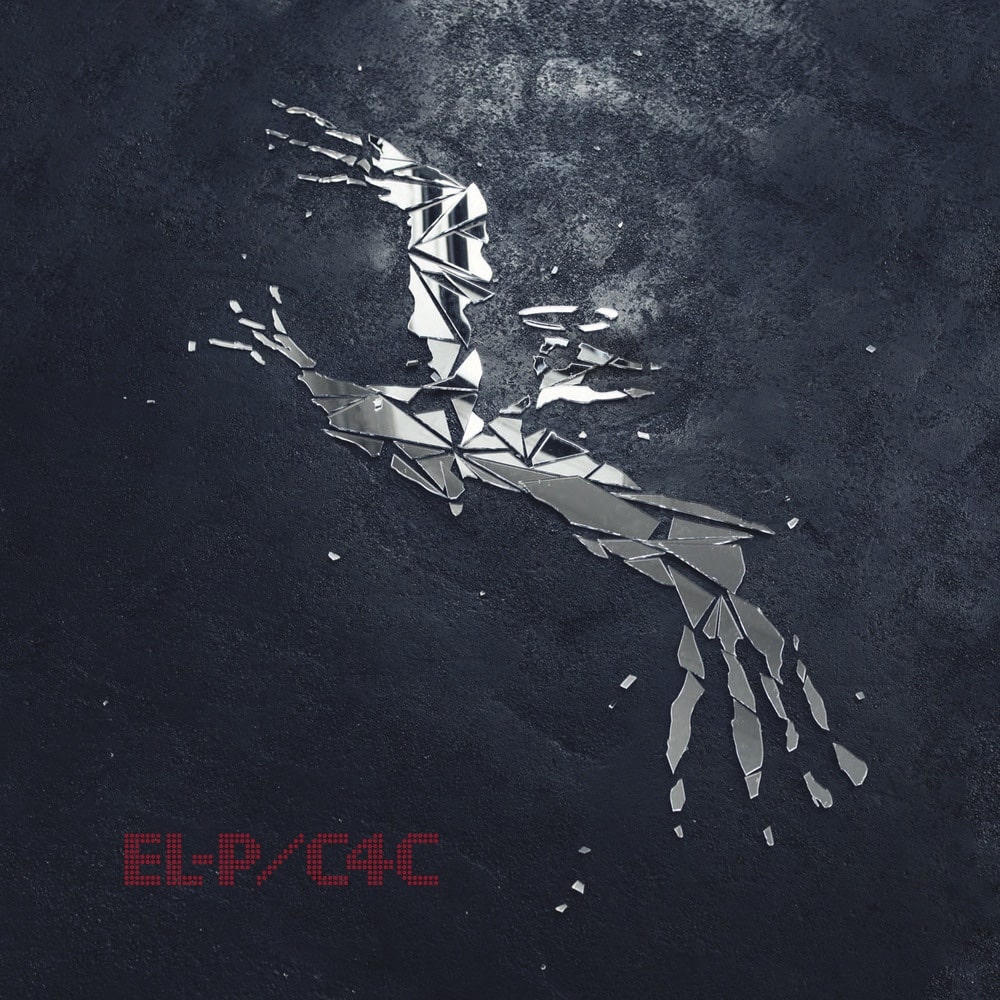 Released: May 22, 2012
Label: Fat Possum Records
Cancer 4 Cure is a nightmarish glimpse into El-P's troubled mind as he grieves the loss of close friend Camu Tao. The futuristic production is dark and disjointed, reflecting his pain in such an experimental and creative way. While it may not have had the impact of his work like The Cold Vein or Funcrusher Plus, Cancer 4 Cure is simply El-P at his best: lyrically versatile and musically heart-breaking.
49. Scarface – The Diary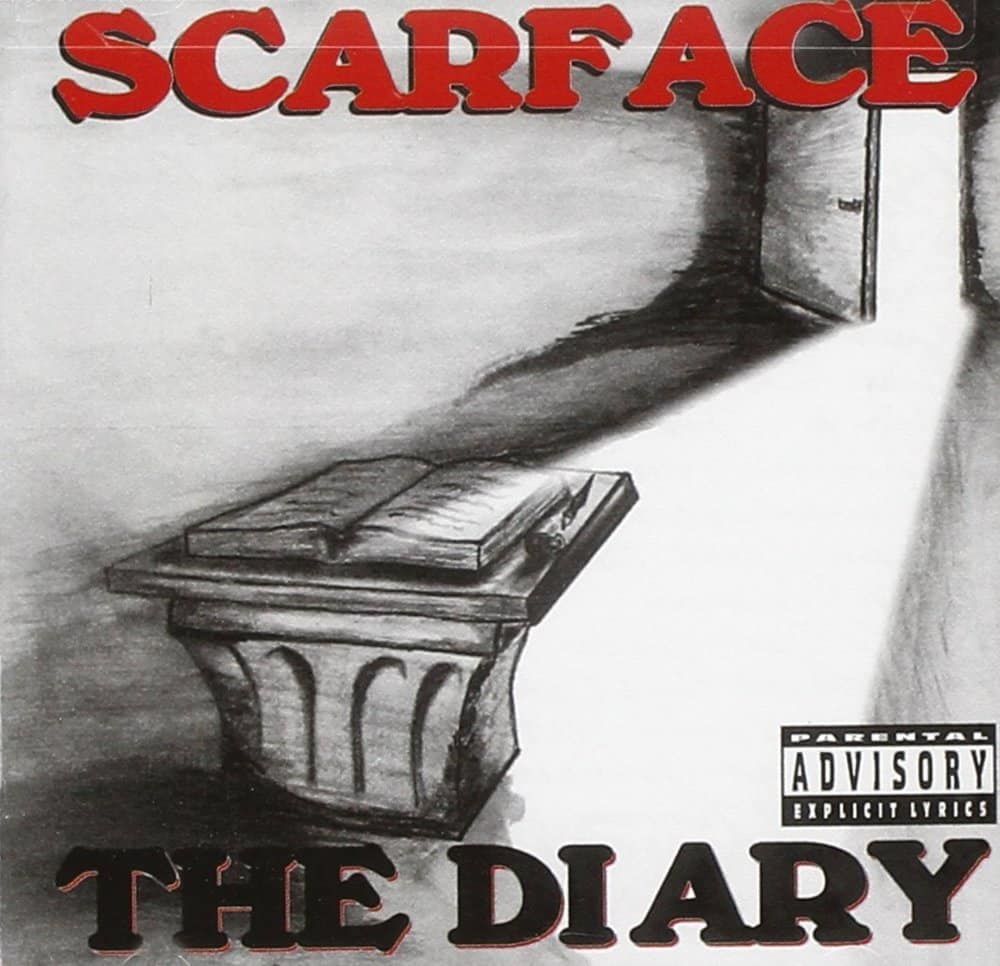 Released: October 18, 1994
Label: Rap-A-Lot, Noo Trybe
There's no better way to describe this album than how Scarface already does – it's a diary. Every track plays like an entry to a secret notebook nobody else was supposed to see, with a level of vulnerability and emotion most wouldn't have expected from one of the frontmen of Geto Boys. On The Diary, Scarface uses the criminal themes he's known for but puts a personal twist on them, reinventing what gangsta rap could be.
48. Big Daddy Kane – Long Live the Kane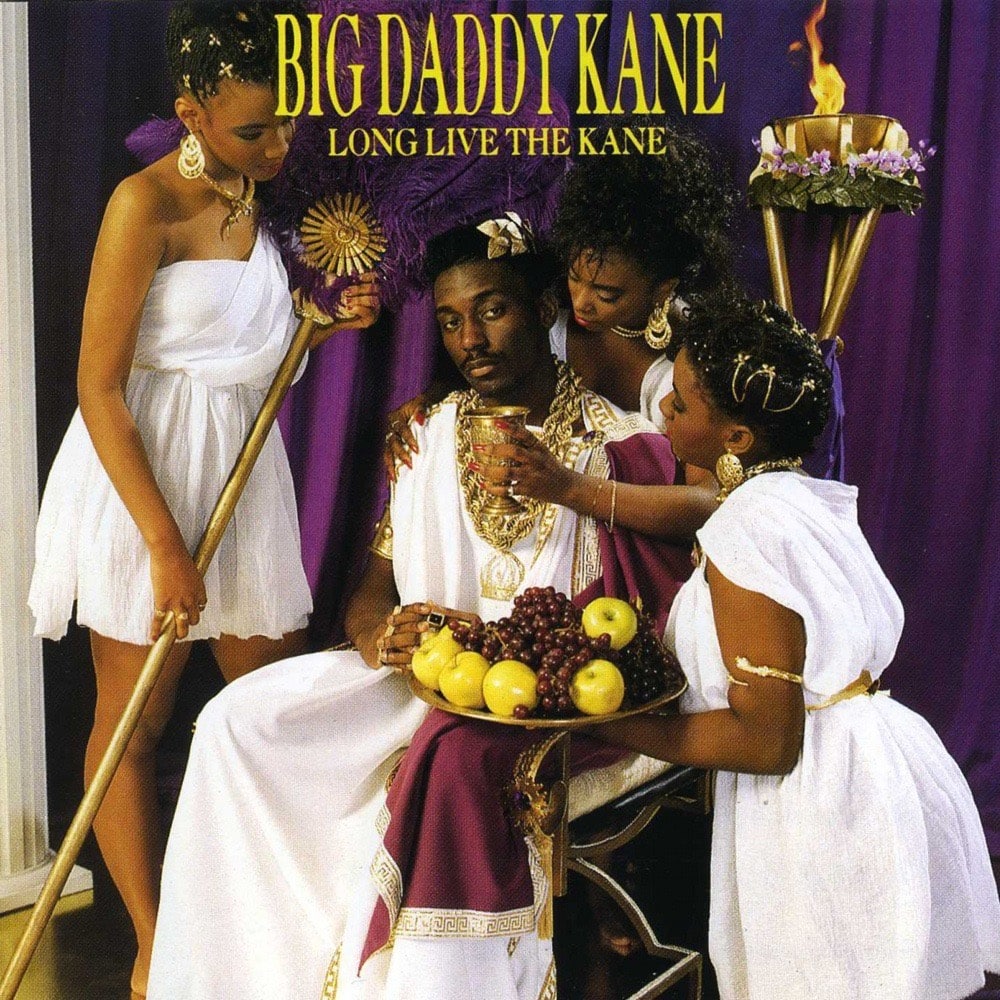 Released: June 21, 1988
Label: Cold Chillin', Warner Bros.
Sometimes, artists need a few projects to get comfortable on the mic, but when Big Daddy Kane dropped his debut, it sounded like he had been in the game for decades. Long Live the Kane has the MC rapping until he's breathless, with a quickfire run of tracks which fly like the record is playing at double speed. It would be impossible to count the number of MCs who were inspired by Kane's fast flows and lyrical precision.
47. Prince Paul – A Prince Among Thieves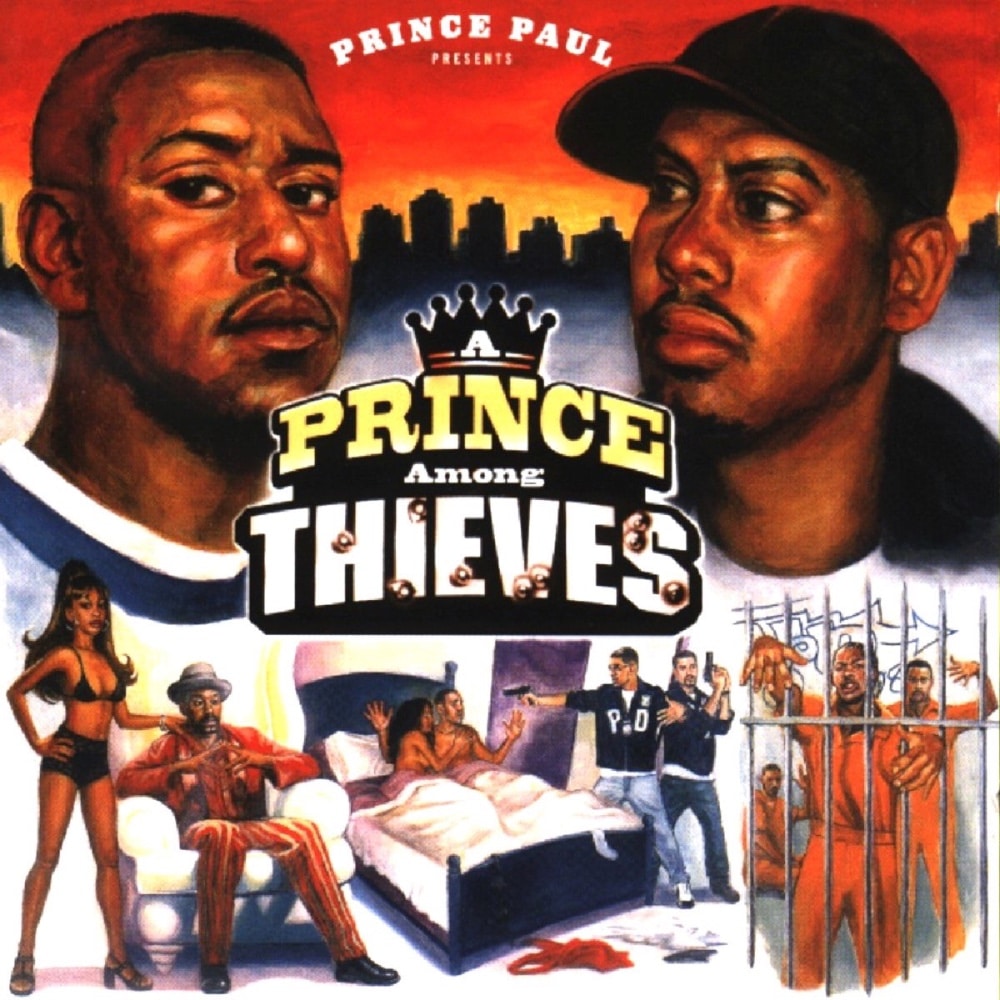 Released: February 23, 1999
Label: Tommy Boy, Warner Bros.
Real hip hop heads will recognise the name Prince Paul when they see it. While the Long Island-born rapper-producer may not have had the same commercial success as some of his peers, he's been low-key one of the most enduring and influential artists in hip hop history. Whether it was being a member of Stetsasonic (the first hip hop band ever), producing De La Soul's first three groundbreaking albums or forming the Gravediggaz with RZA, Frukwan, and Too Poetic, Prince Paul has managed to touch the full spectrum of hip hop music. So to say that A Prince Among Thieves is amongst the best work he's ever done is really saying something. A concept album in the truest sense of the word, Prince Paul's second album follows the story of a budding MC named Tariq (voiced by Breezly Brewin) on his way to hustle a record deal. Along the way, he's joined by an array of characters, performed by the likes of Kool Keith, Big Daddy Kane, Chubb Rock, Chris Rock, De La Soul, Everlast, Sadat X, and Xzibit. As a listening experience, A Prince Among Thieves is without equal – the production is of the highest value and every performer on the album is dedicated to their role. It's an album that only someone with the bonkers intelligence and hip hop wizardry of Prince Paul could conceive of and execute.
46. Eminem – The Marshall Mathers LP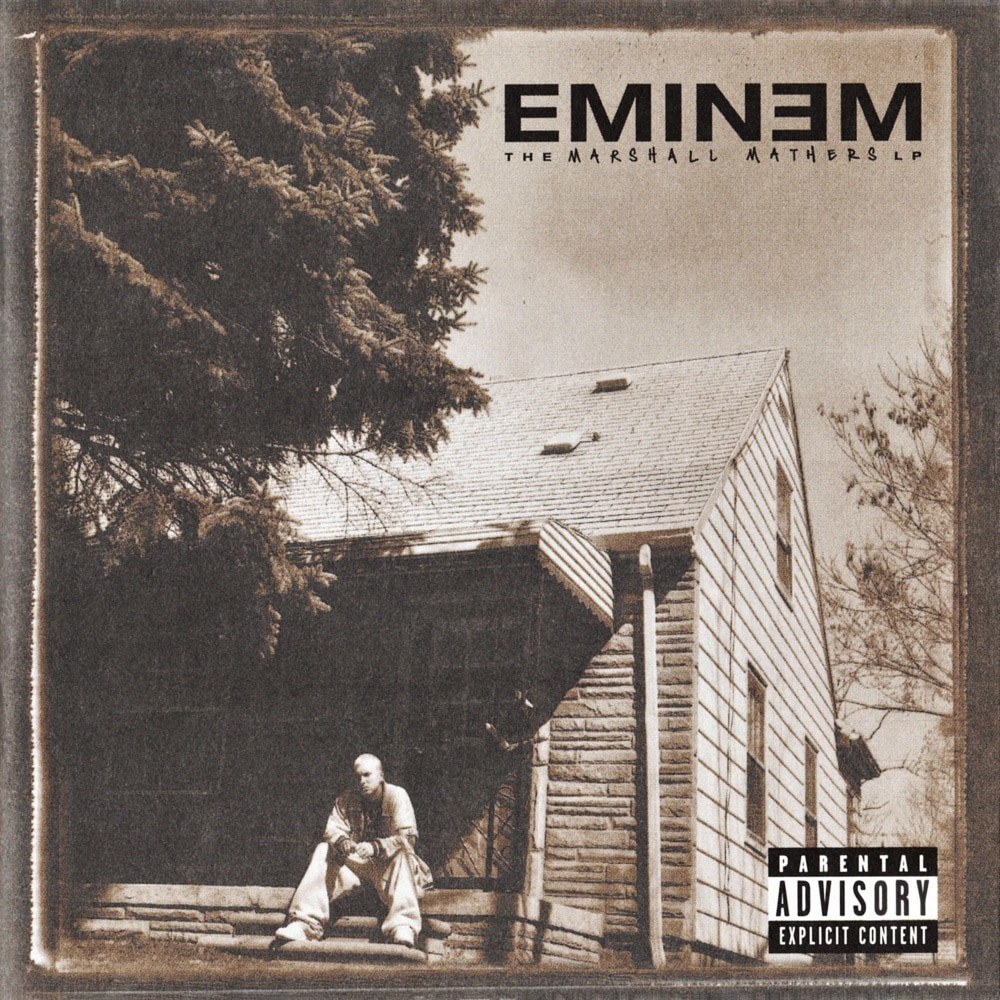 Released: May 23, 2000
Label: Aftermath, Interscope, Web
The Slim Shady LP transformed Eminem into the most exciting rapper heading in the new millennium and catapulted him into superstardom, but it wasn't anything compared to the impact of The Marshall Mathers LP. Recorded over a two-month long creative streak that often had the Detroit rapper in the studio with Dr. Dre for 20-hour days. The spontaneous and riffing nature of the recording sessions manifested itself in the music as Em tackles a wide range of themes, including his come-up, criticism of the media, his mother, and plenty of drug use. Lyrically, Em's third album is a big step-up from his previous releases with the MC showcasing his rhyming versatility, storytelling chops and emotional depth across songs like "Stan," "The Way I Am" and "I'm Back." Production-wise, Dre's sparse, twisted funk still dominates the album, although Em began to come into his own as a beatmaker with assistance from the Bass Brothers. By the end of the first week of its release, The Marshall Mathers LP had sold close to 2 million copies and hip hop had a new king in town.
45. De La Soul – 3 Feet High and Rising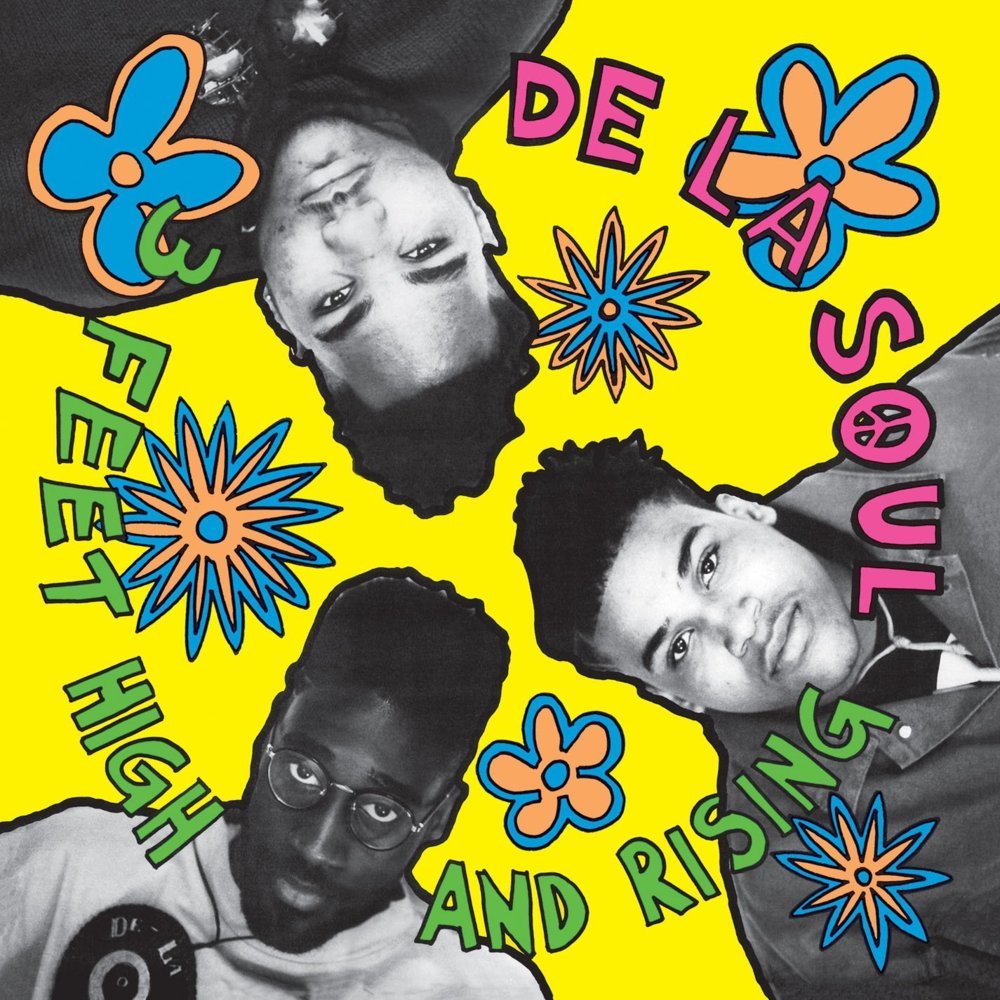 Released: March 3, 1989
Label: Tommy Boy
Hailing from the Amityville area of Long Island, New York, De La Soul were one step removed from the main hustle and bustle of hip hop's late '80s epicenter. Which explains why their debut album just sounds so different from anything else going on at the time. Released during the West Coast's gangsta rap boom, the trio declared the dawn of the "D.A.I.S.Y. Age" with this album. With Prince Paul (of Stetsasonic fame) behind the boards, providing a smorgasbord of jazz, funk, soul sampling-sonics, Posdnuos, Trugoy and Maseo flexed their rhyming muscles across a diverse range of lyrical themes. A foundational addition to the Native Tongues catalogue, 3 Feet High and Rising is without doubt one of the best hip hop albums of all time.
44. DJ Quik – Quik Is the Name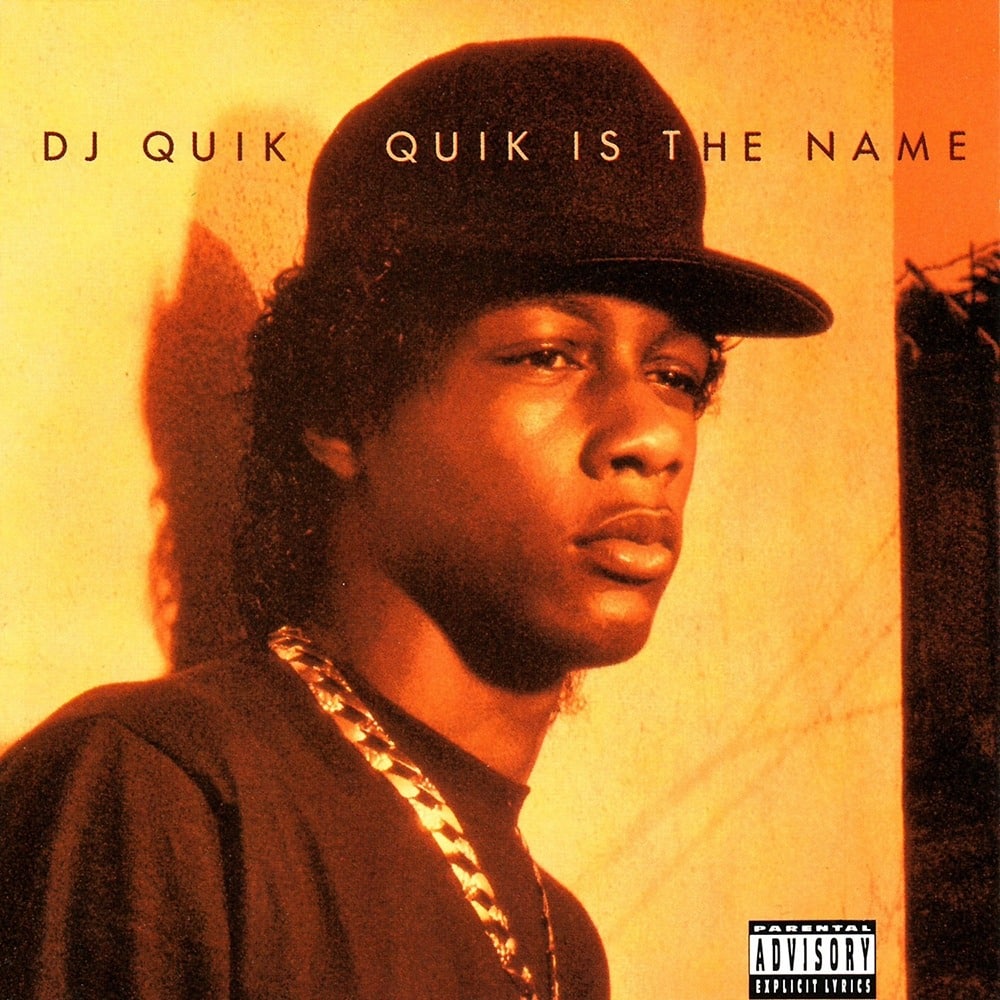 Released: January 15, 1991
Label: Profile
During the time when the West Coast was dominated by the likes of N.W.A. and Ice Cube (who had broken off on his own), there was a young rapper-producer hailing from the heart of Compton, California who was starting to make a name for himself. Inspired by Roger Troutman and George Clinton growing up, David Marvin Blake aka DJ Quik began creating homemade mixtapes that soon caught the attention of Profile Records. Thus, Quik Is the Name was born.
Despite the saturation of gangsta rap at the time, Quik stood out with his down-to-earth lyrical themes – talking about day-to-day life in his hometown – and fresh-faced delivery. But it was the production that really caught everyone's attention. Written, produced and arranged by Quik himself, the album drew its sound from the crates of '70s funk and soul which made it feel like a primarily party record despite the heavy gangsta narrative. In an ideal world, Quik Is the Name would be mentioned in the same breath as The Chronic.
43. Juvenile – 400 Degreez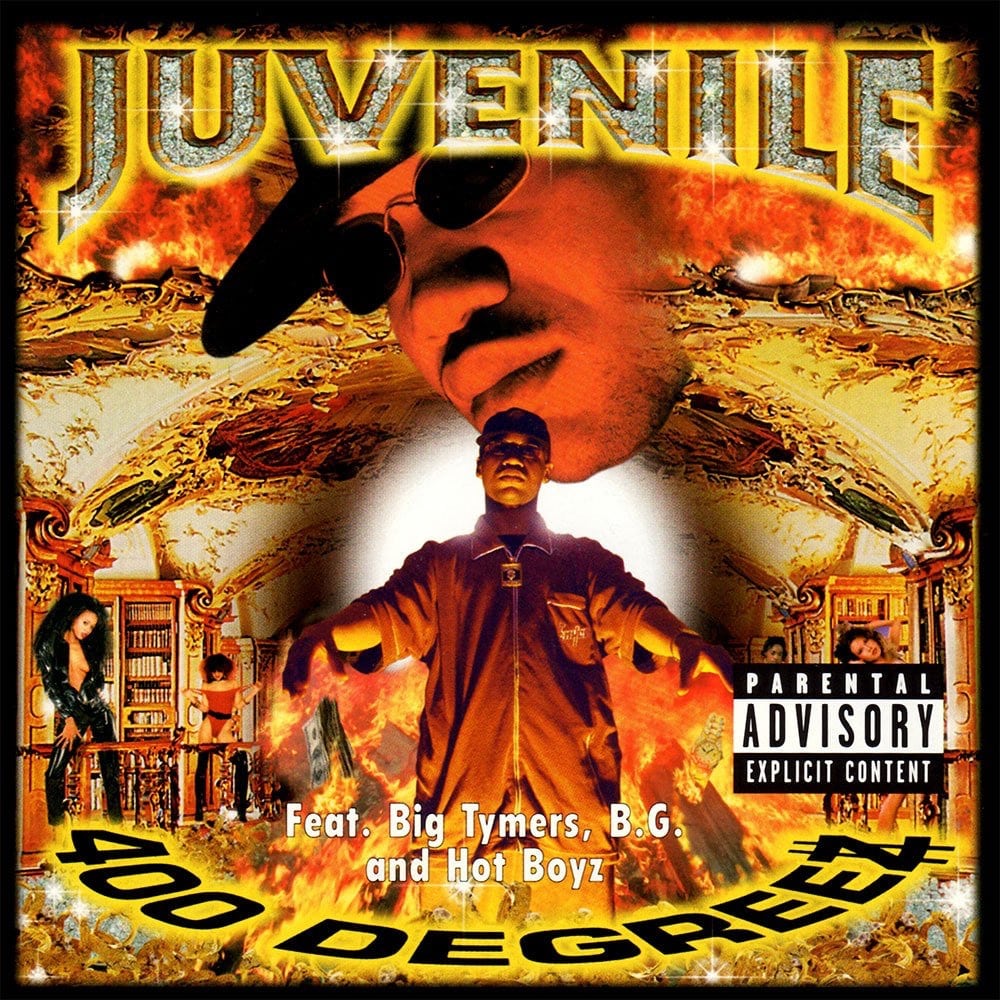 Released: November 3, 1998
Label: Universal, Cash Money
While it may have been Lil Wayne, Drake and Nicki Minaj who waved the Cash Money flag all through the 2000s and 2010s, it was a rapper from the Magnolia Projects of New Orleans by the name of Juvenile who set it all off in the first place. Bolstered by the singles "Ha" and "Back That Azz Up," Juve's third album, 400 Degreez, became a huge success, selling over 4 million copies within a year of its release, and helped establish Cash Money Records as a Southern powerhouse. As a record, the New Orleans rapper's rudimentary rhyming skills are more than offset by his sheer energy, the standout features from Lil Wayne and B.G., and of course, Mannie Fresh's production. In fact, Mannie is the real MVP of the show, his collection of hot beats form the foundation of the album and make it the classic that it is.
42. The Roots – Things Fall Apart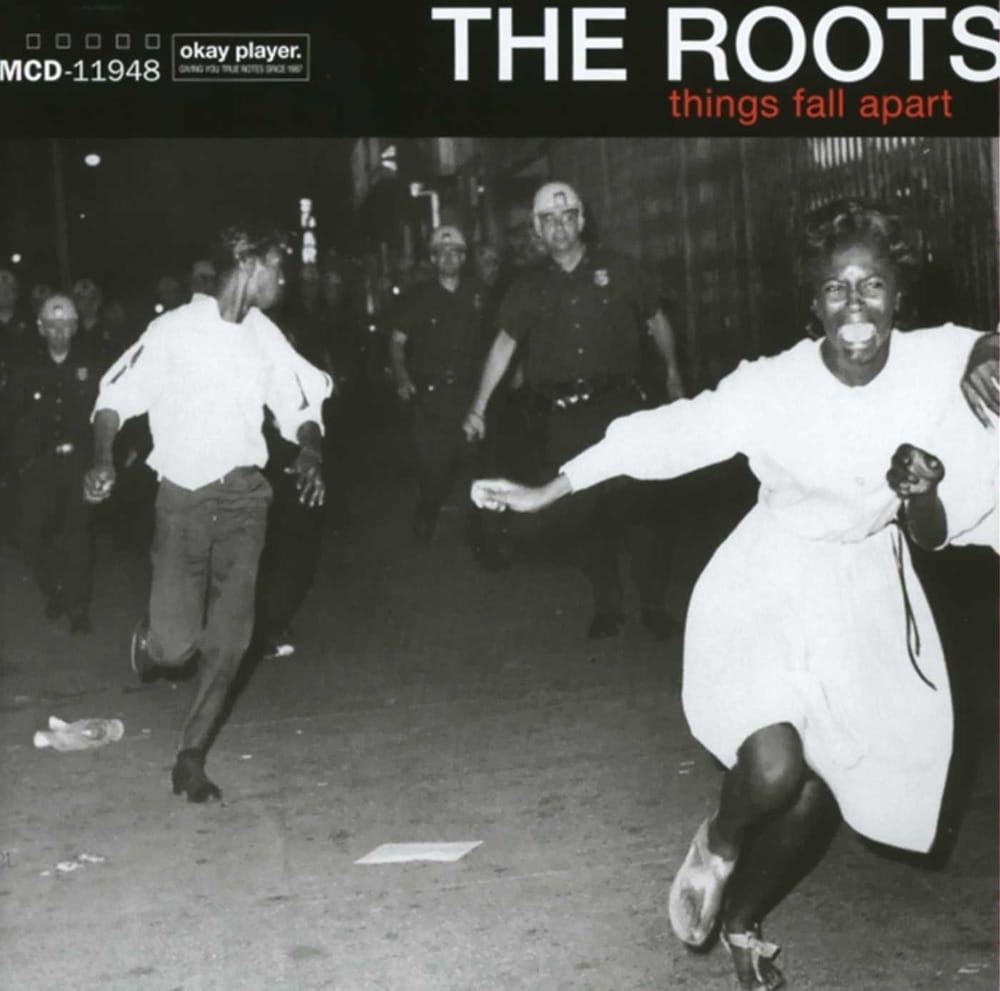 Released: February 23, 1999
Label: MCA
By the late '90s, it was clear that The Roots weren't on a trajectory to superstardom. Even with the immense talent populating the Philly-based hip hop band – Questlove on the drum, Black Thought on the mic, and various other members filtering in and out – and their growing catalogue of dope records 1995's Do You Want More?!!!??! and Illadelph Halflife the year after, it was clear that the mainstream spotlight would elude them. Things Fall Apart would change that. Their fourth and most complete album to date, Things Fall Apart retained The Roots' jazzy improvisational work and band chemistry of their earlier albums, but elevated their songwriting and accessibility, with an added soulfulness. The tweaks worked – the Philly group scored their biggest hit ever with the Grammy-nominated "You Got Me" and the album eventually earned their first (and only) platinum plaque to date.
41. Missy Elliott – Supa Dupa Fly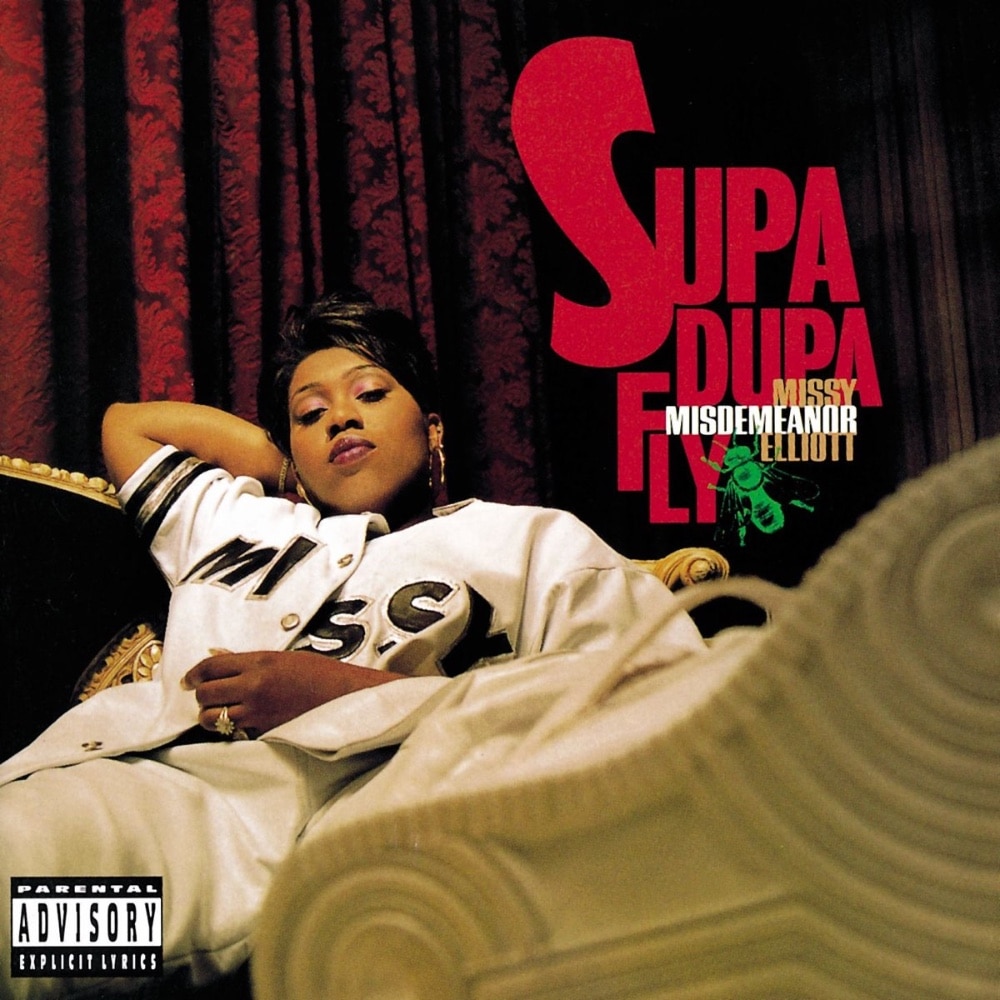 Released: July 15, 1997
Label: The Goldmind, Elektra
Even by 1997, women were still unfairly treated and stereotyped in hip hop, so Missy Elliott dropped Supa Dupa Fly to set the record straight. With an abstract pen game and the slick ability to switch from singing to rapping, she pioneered a fresh, mature sound in hip hop and laid to rest the stereotype that women could only rap about sex. With Timbaland at her side, the duo created one of the most forward-thinking rap albums that decade.
40. Beastie Boys – Paul's Boutique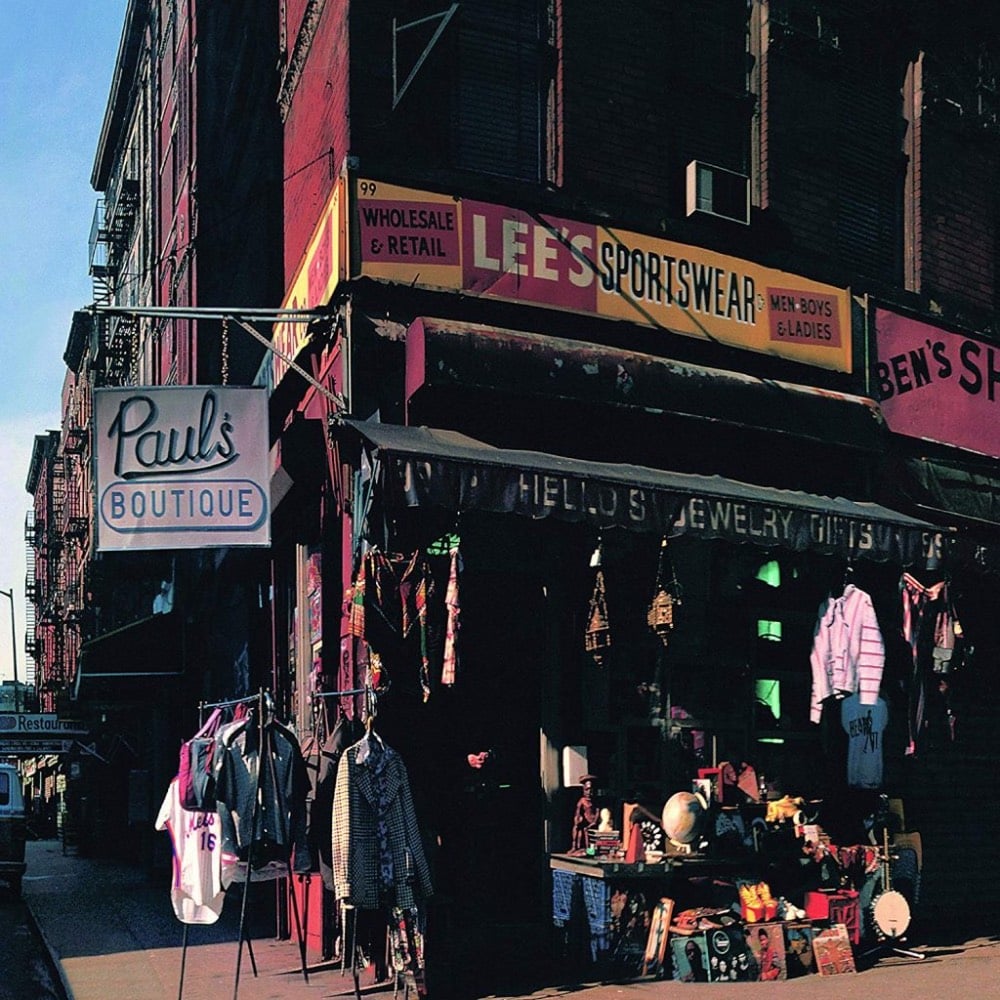 Released: July 25, 1989
Label: Capitol
Though not as commercially successful as their first album, Licensed to Ill, which was the first rap release to top the Billboard 200 chart, Paul's Boutique was sonically, lyrically and artistically a step forward. With production handled by The Dust Brothers, instead of Rick Rubin, The Beastie Boys' sophomore album is a rich tapestry of densely stacked samples that provided the perfect sonic environment for the group's clever interplay. There wasn't anything like the Beastie Boys when they debuted on the rap scene in 1986, you know what? Close to 40 years later, there hasn't been anything like them ever since.
39. EPMD – Strictly Business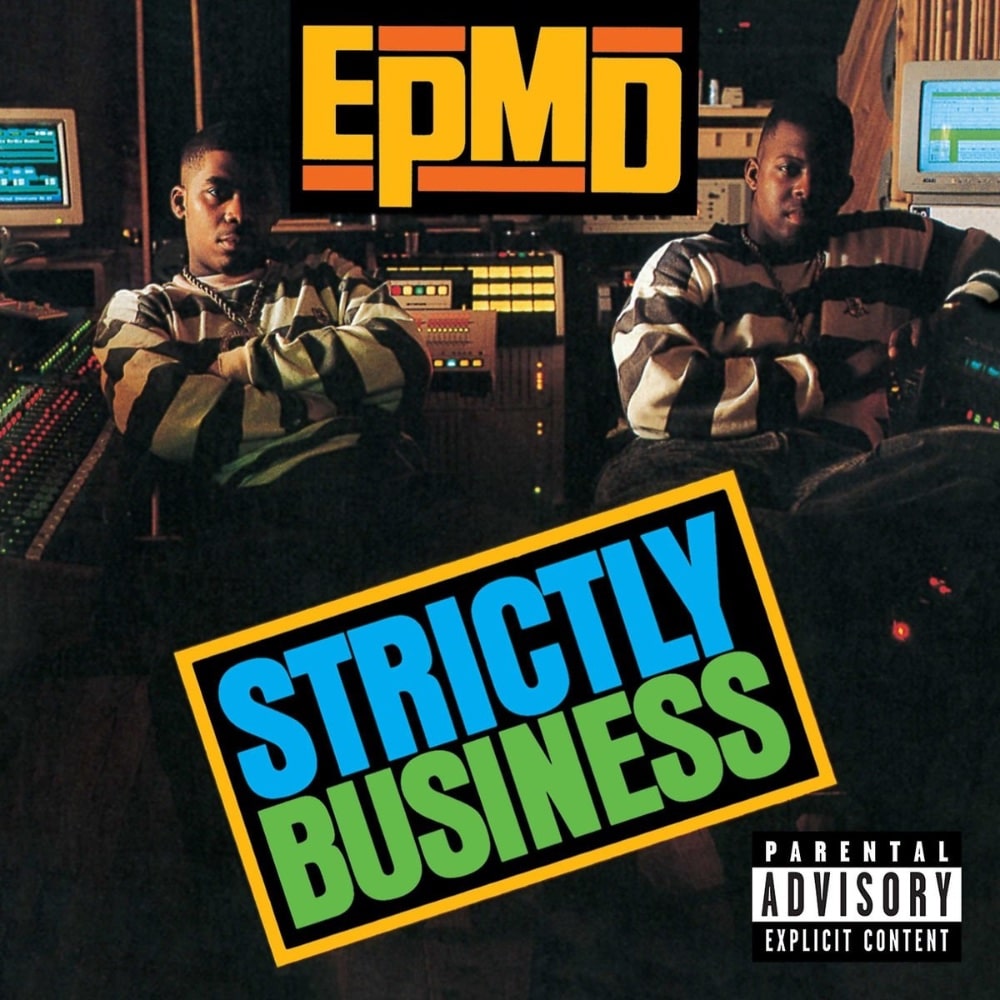 Released: June 7, 1988
Label: Fresh, Sleeping Bag
While the rest of the rap world was busy mining James Brown records to death, Long Island-based duo EPMD were looking at new sources of music to find their funk. And boy did they find it for their timeless debut album Strictly Business. Drawing inspiration from artists like Zapp, Kool & the Gang, and Steve Miller, EPMD crafted some of the funkiest, bounciest grooves for them to rhyme over. On the rapping front, while Erick Sermon and Parrish Smith weren't the technical lyricists that Rakim or Big Daddy Kane could claim to be, the two rappers were smooth enough on the mic that their deceptively simple MCing meshed perfectly with the funky backdrop. A few years later, Dre would change the rap game with The Chronic's intoxicating G-funk, but the fact is the foundation of that sound was laid here on EPMD's Strictly Business.
38. Public Enemy – Fear of a Black Planet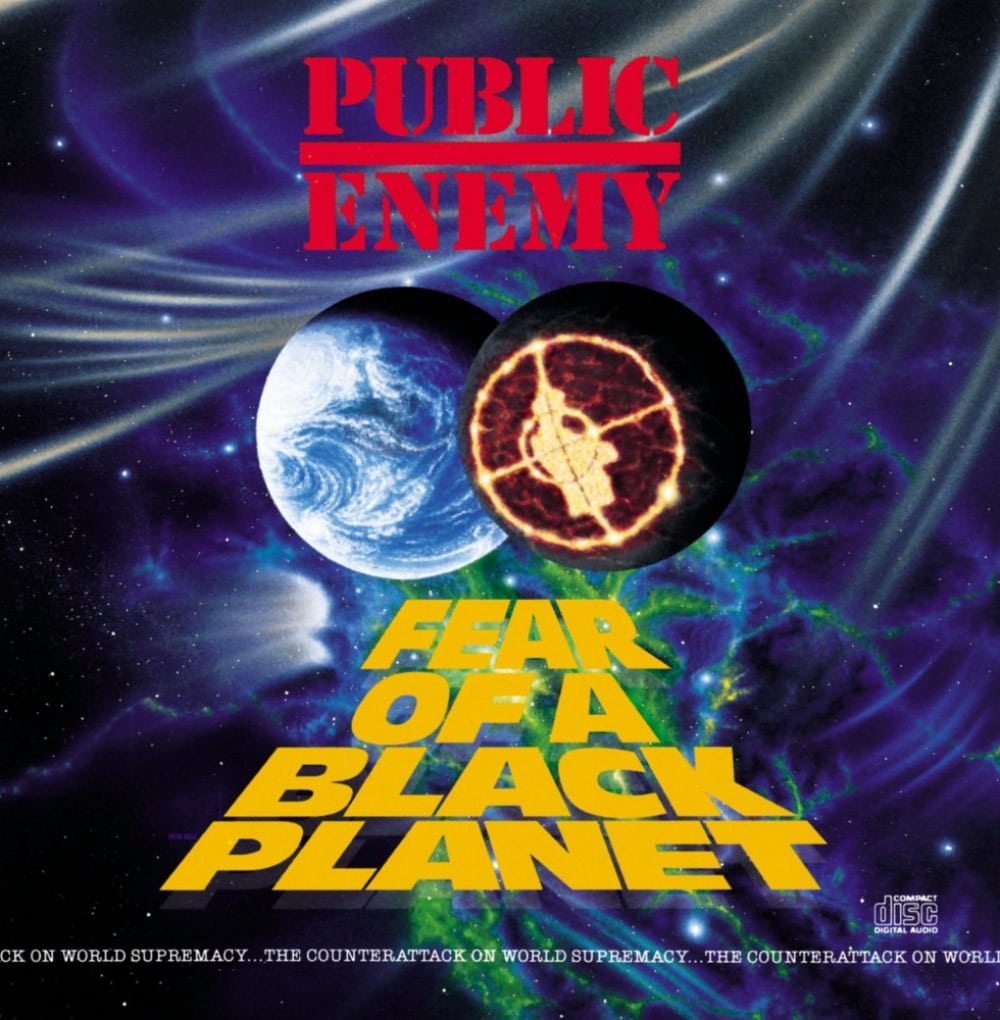 Released: April 10, 1990
Label: Def Jam, Columbia
With this album, Public Enemy captured all the chaos and unpredictability of a riot in musical form. The group perform over a mountain of chopped samples which are as lively as a protesting crowd, and the lyrics are just as confrontational, fighting against the police, the system, and the powers that be. Fear of a Black Planet brought politics back into the hip hop mainstream and influenced a wave of conscious MCs to join the riot against their oppressors.
37. Bone Thugs–N–Harmony – E. 1999 Eternal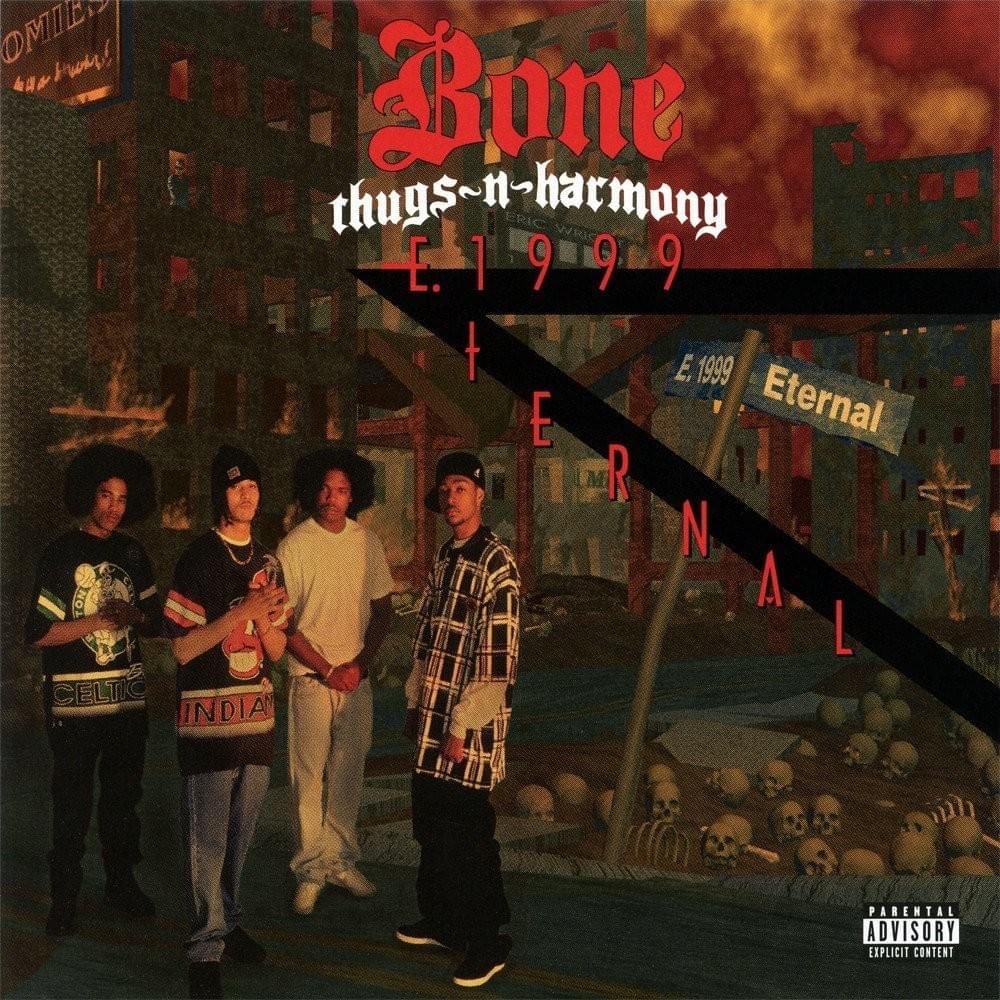 Released: July 25, 1995
Label: Ruthless, Relativity
While West Coast specialists like Dr Dre forged that summery G-Funk sound, Bone Thugs-N-Harmony made music for when the sun goes down, and the result is a dark, menacing version of that classic sound. But let's not pretend that the production is all that matters here, because the melodic rap style the group pioneered on this album has impacted thousands of MCs and opened the door for styles like pop rap to flourish.
36. Goodie Mob  – Soul Food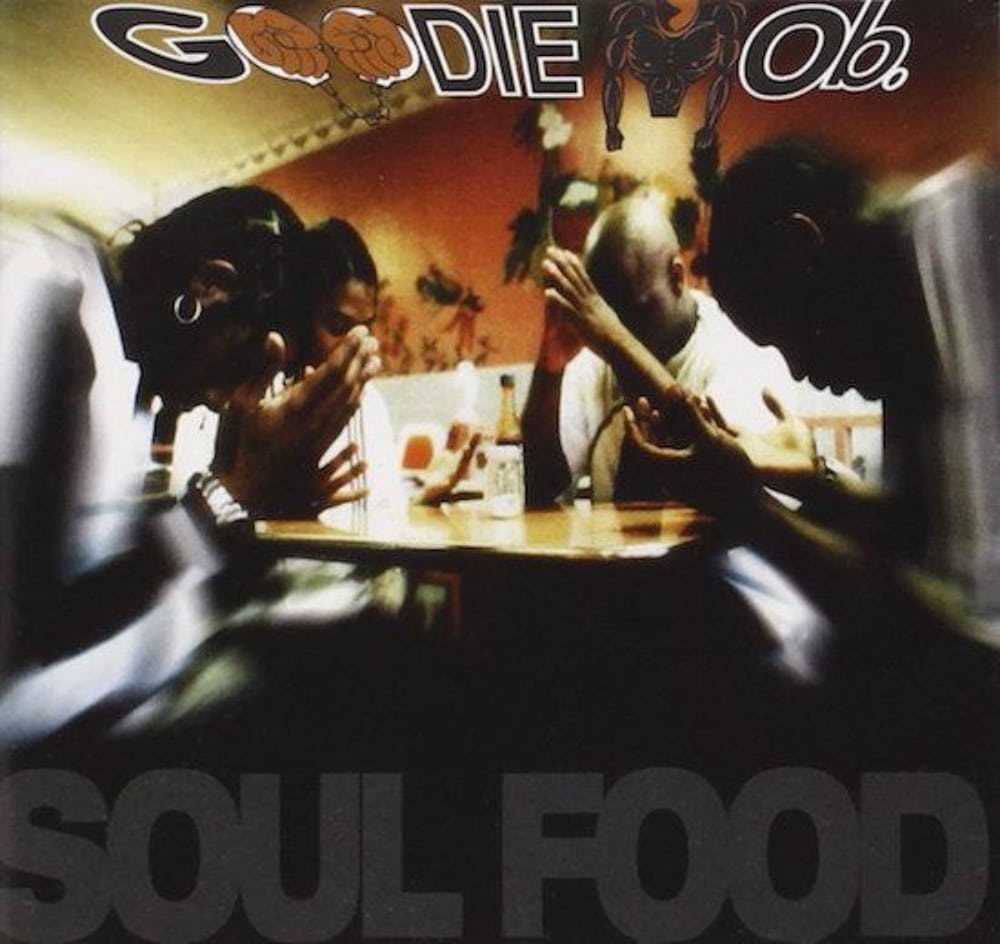 Released: November 7, 1995
Label: LaFace
Just as OutKast did with their debut, Goodie Mob shoved Southern hip hop into the spotlight with this funk-filled classic, becoming a craze around America. Turn this on and it's like you've been sent back in time to the '70s, with enough groovy bass and funky rhythms to confuse Soul Food for a James Brown record. OutKast may have been in the spotlight longer, but Goodie Mob deserve the credit too for bringing the South to the main stage.
35. Gang Starr – Hard to Earn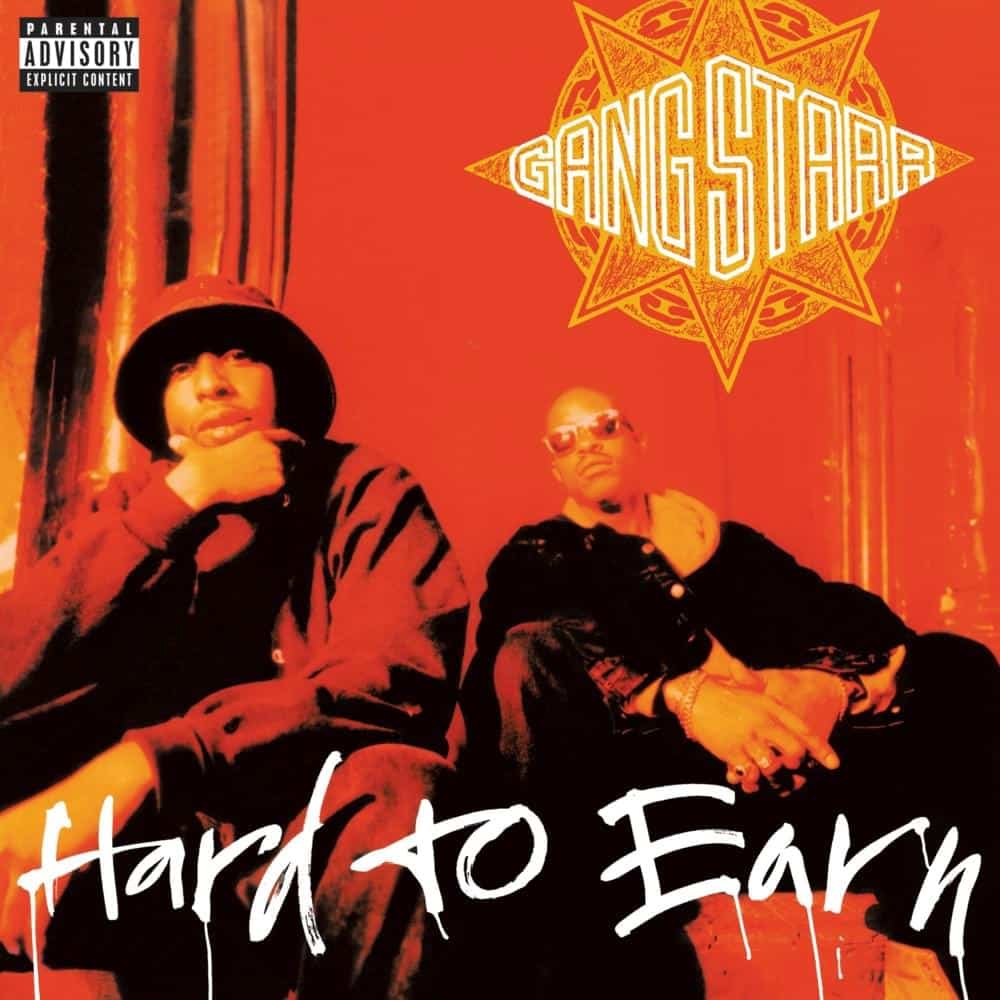 Released: March 8, 1994
Label: Chrysalis, EMI Records
It should come as no surprise that Gang Starr have made the list so many times, because the duo of Guru and Premier is a formula nobody could ever get tired of. Hard to Earn is their most consistent project, with Premier's rustic boom bap more addictive than ever and Guru spitting rhymes so powerful they sound like they were ripped out of a book of poetry. This is the definitive Gang Starr album.
34. Kendrick Lamar – good kid, m.A.A.d city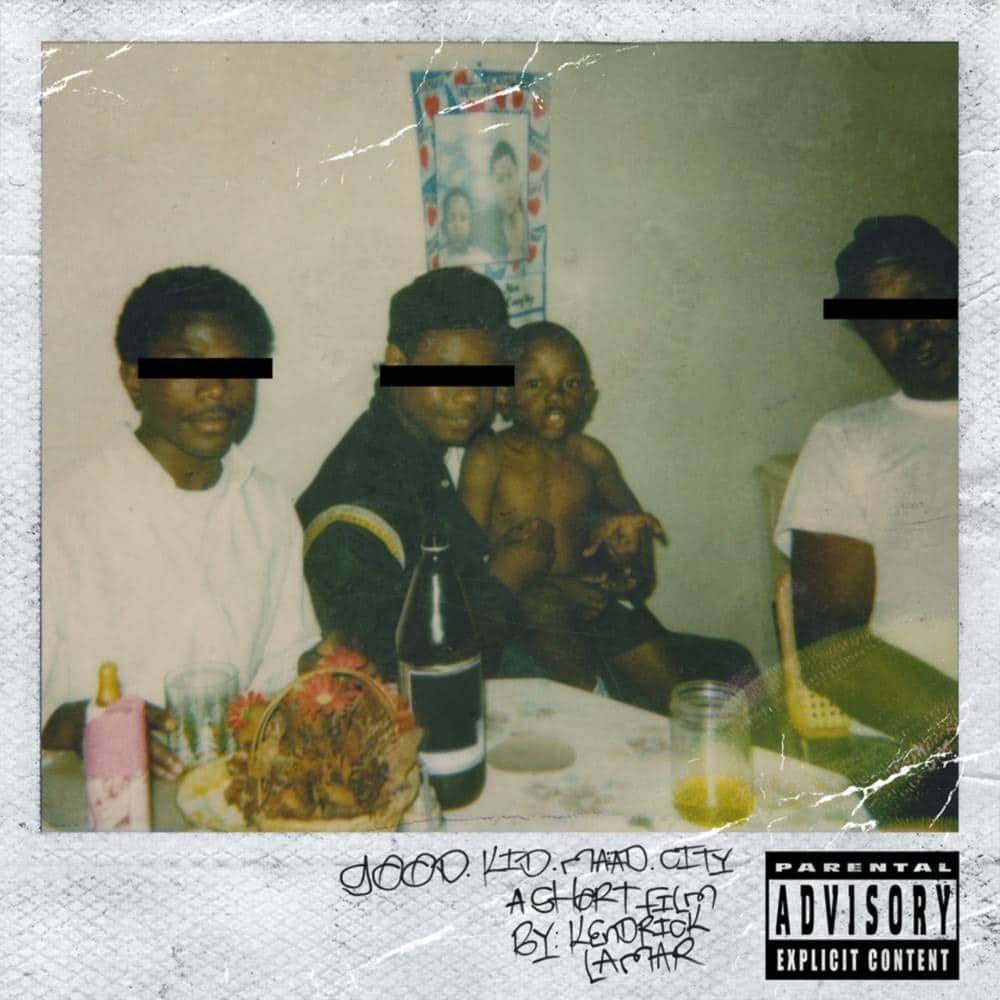 Released: October 22, 2012
Label: TDE, Aftermath, Interscope
Kendrick has always been a poet, but this album is like the work of an author, with enough depth to the narrative to confuse good kid, m.A.A.d city for an audiobook. He had already seen success with his debut, but this was the album that certified him as one of the greatest MCs of his generation. The project led to a resurgence in concept albums because it was just that successful, continuing to chart on Billboard to this day.
33. Run–D.M.C. – Raising Hell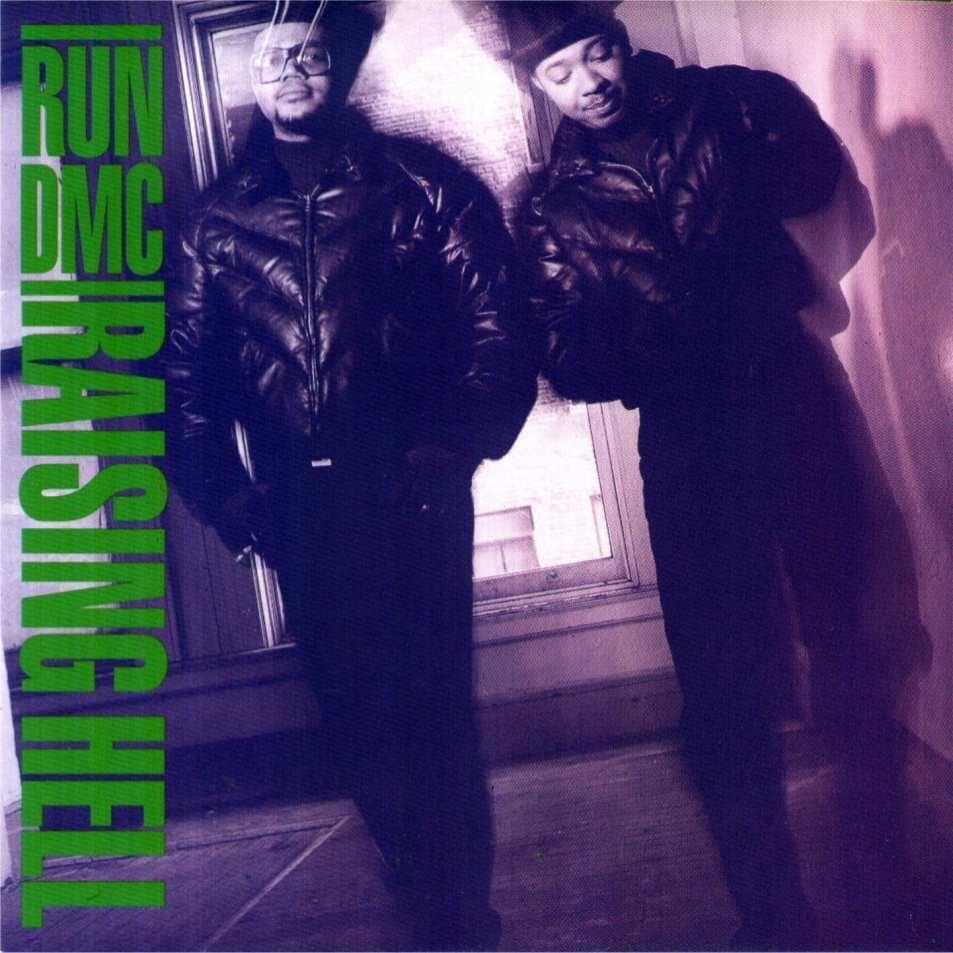 Released: May 15, 1986
Label: Profile
Nowadays, you can't listen to the radio for ten minutes without a rap song coming on, but back in the mid-'80s, you'd be lucky to even hear a snippet of hip hop. Run-D.M.C. were the ones to finally change that with Raising Hell, a rush of rock-rap bangers that took the world by storm. "It's Tricky" was a worldwide sensation, and "Walk This Way" with Aerosmith was the first rap song to ever chart in Billboard's top 5.
32. Kanye West – Graduation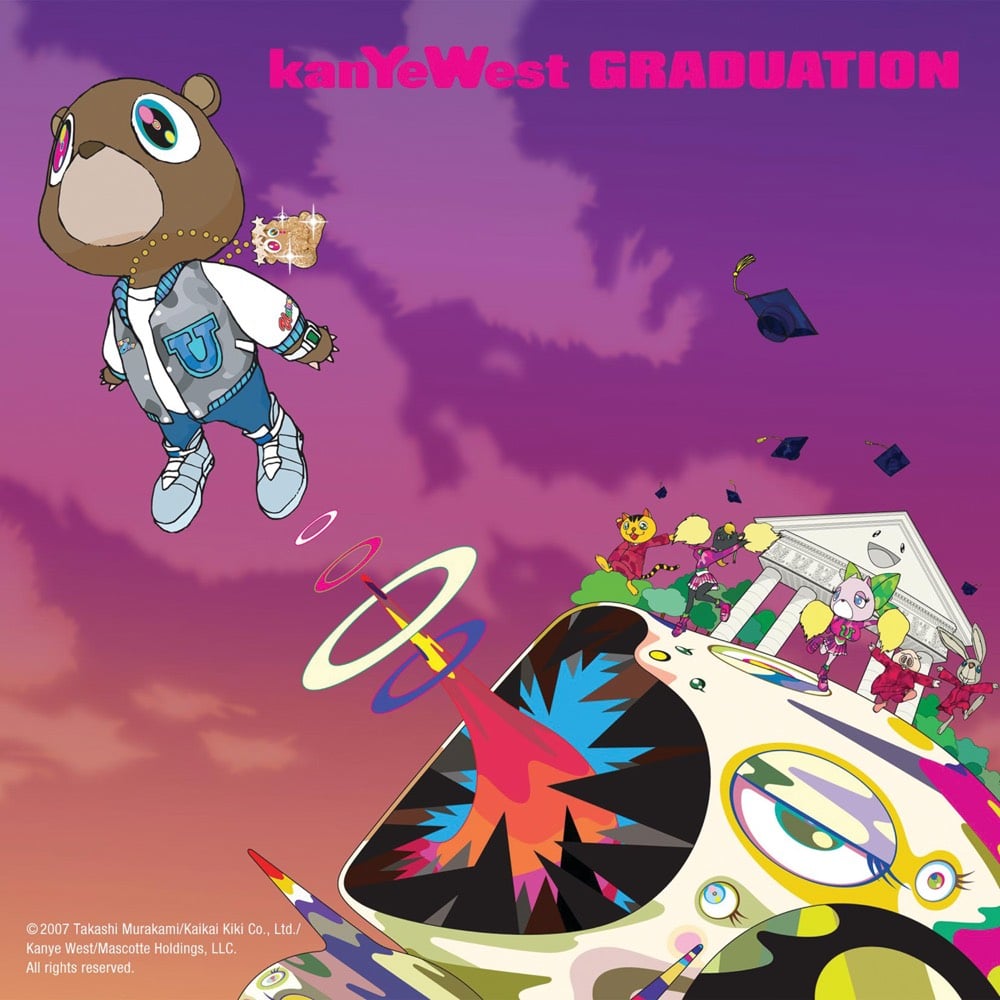 Released: September 11, 2007
Label: Def Jam, Roc-A-Fella
Graduation is the album that turned Kanye from hip hop's underdog to an unstoppable titan. Take all the swagger and witty one-liners of his past albums and fuse that with some of the catchiest synthpop production you can imagine, and the result is Graduation. This was Kanye's make-or-break moment, with Graduation famously being part of a sales war against 50 Cent's Curtis. Kanye won that war with a mindboggling 957,000 copies sold in one week, crowning himself rap's king.
31. Blu & Exile – Below the Heavens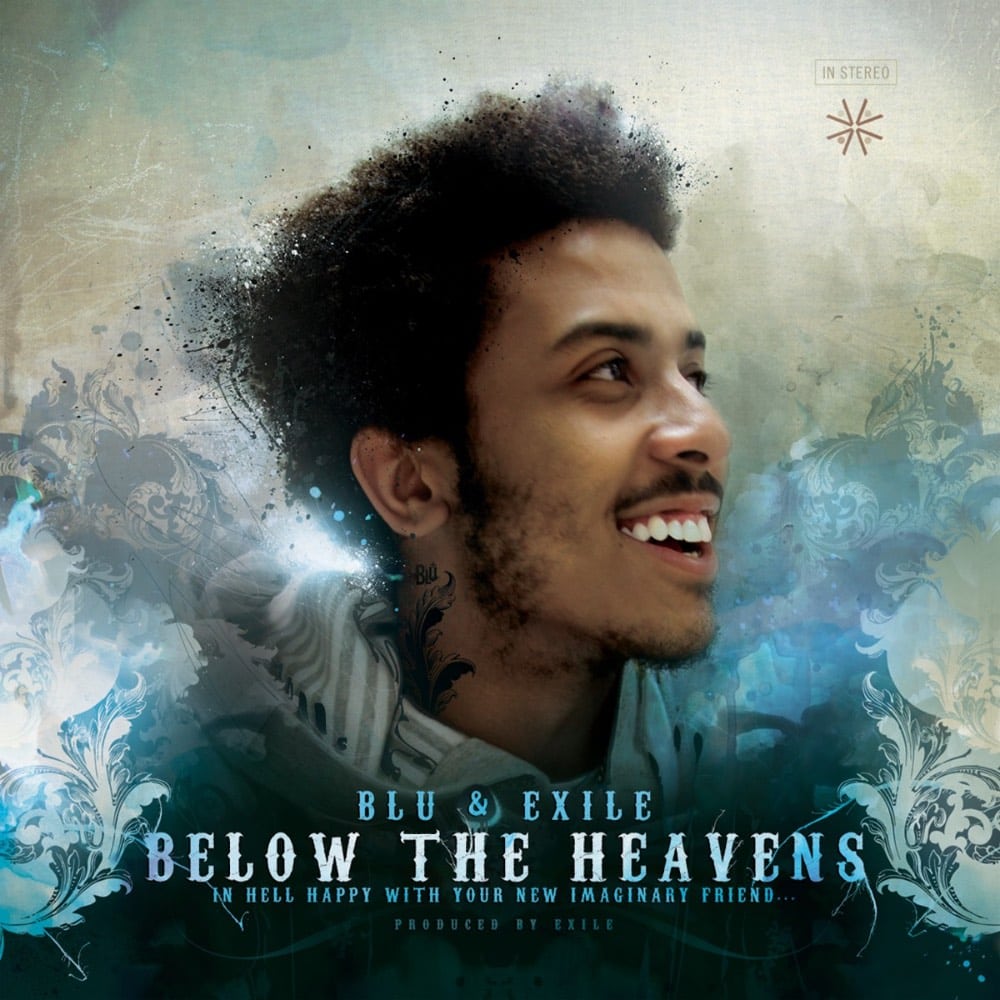 Released: July 17, 2007
Label: Sound in Color
Released in 2007 during a time when hip hop was in a major transition mode – the internet had wreaked havoc on the record industry with CD sales at an all-time low; the gangsta rap tropes of 50 Cent and G-Unit were fading; and artists like Kanye West and Lil Wayne were making their way up to the top of the mountain. So when a young L.A. rapper by the name of Blu linked up with budding producer Exile to drop Below the Heavens – a throwback to soulful boom-bap beats and no-nonsense everyday lyricism – it was a breath of fresh air. The duo's debut album is reminiscent of the golden age staples of Gang Starr and Pete Rock & CL Smooth, where clever rhymes, good vibes, head-nodding beats and a cohesive sound were the priority for artists. One of the best rap albums of that year, Below the Heavens has aged beautifully over the decades and more than deserves this spot amongst the greatest hip hop albums of all time.
30. Kendrick Lamar – To Pimp a Butterfly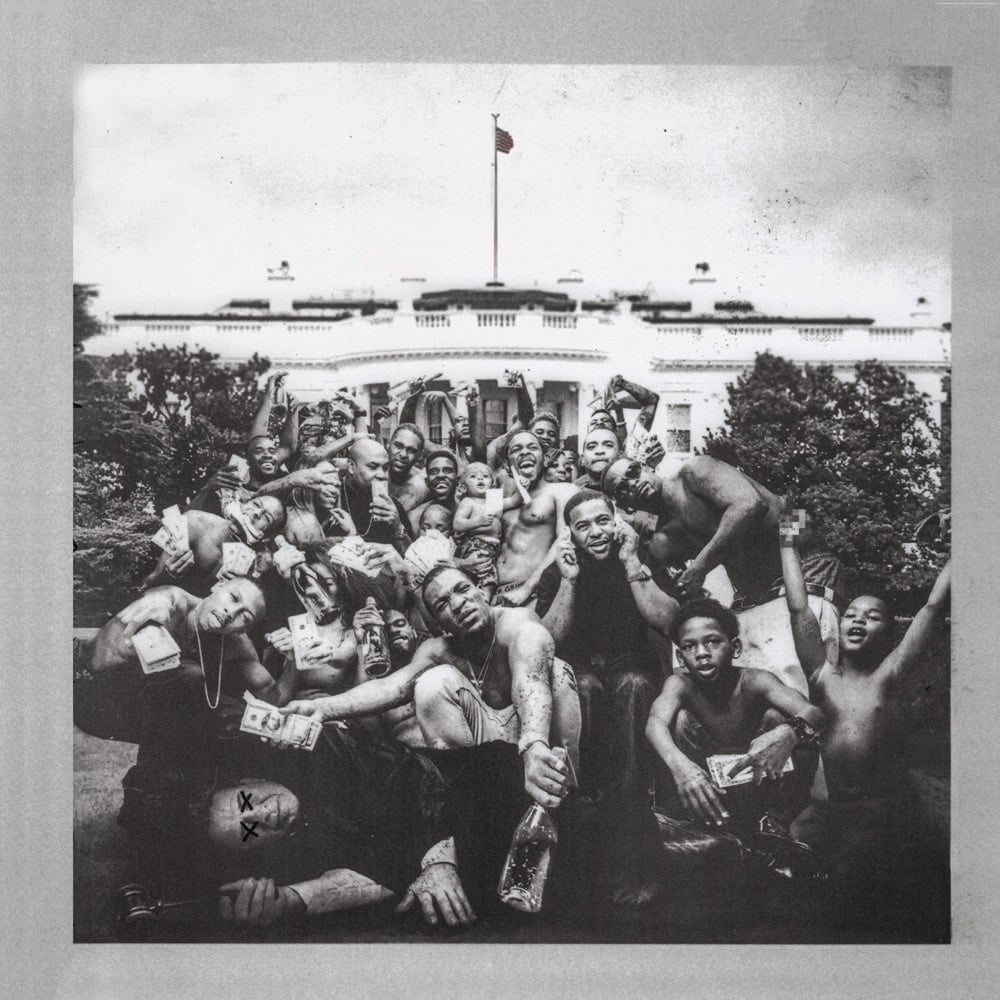 Released: March 15, 2015
Label: TDE, Aftermath, Interscope
Whether you listen to hip hop for the concepts, the lyrics, the rapping, or the production, To Pimp a Butterfly has it all, amplified to the max. It's a jazzy deconstruction of oppressive America and made the whole culture freeze to appreciate Kendrick's poetry. As the Black Lives Matter movement raged on in 2015, "Alright" became an anthem for protests. But although the riots stopped, love for To Pimp a Butterfly has never gone away.
29. Black Star – Mos Def & Talib Kweli Are Black Star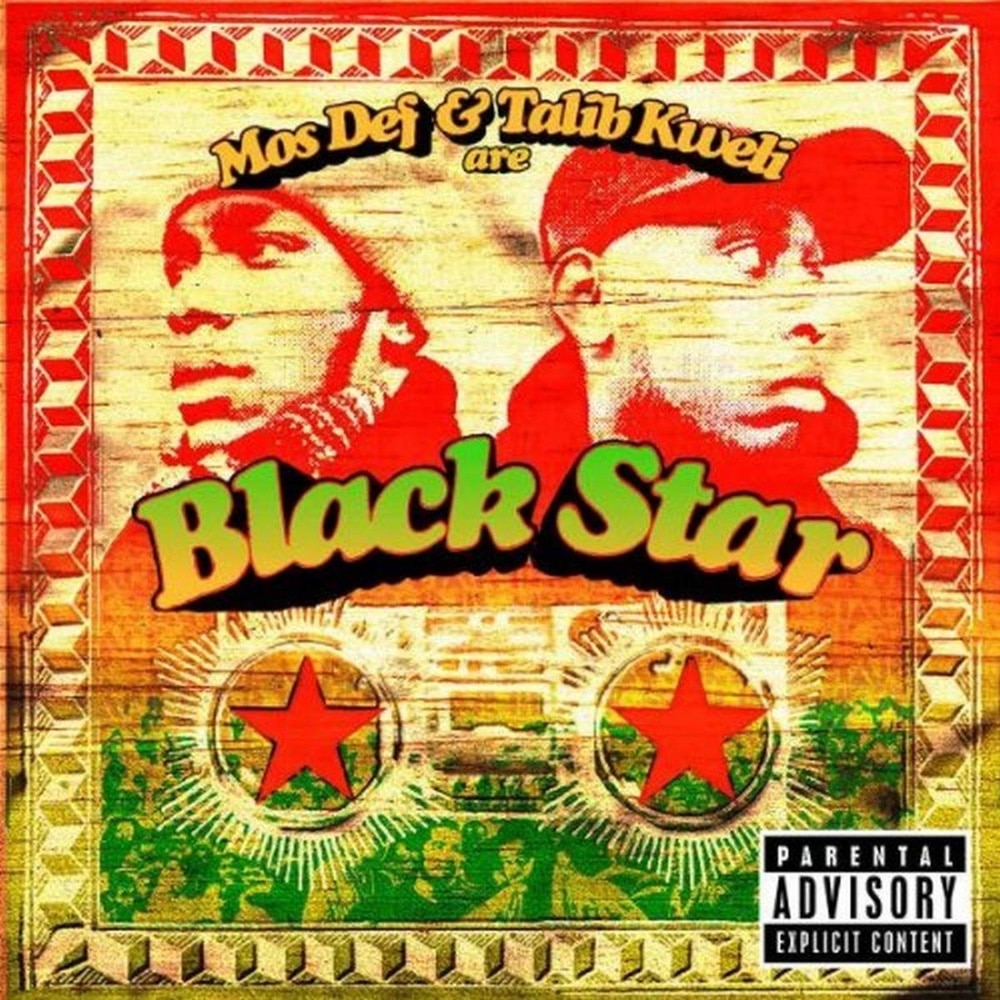 Released: September 29, 1998
Label: Rawkus, Priority, EMI, MCA, Universal
Mos Def and Talib Kweli are like Yin and Yang, different in so many ways but complementing each other to form one of hip hop's tightest duos. The more animated rapping from Mos bounces well off of Talib's laidback approach, but together they cook up a platter of lyrically dense verses which pioneered the conscious hip hop scene. The duo found that perfect balance with their lyrics – political but never preachy, inspiring many to follow in their conscious-minded footsteps.
28. Madvillain – Madvillainy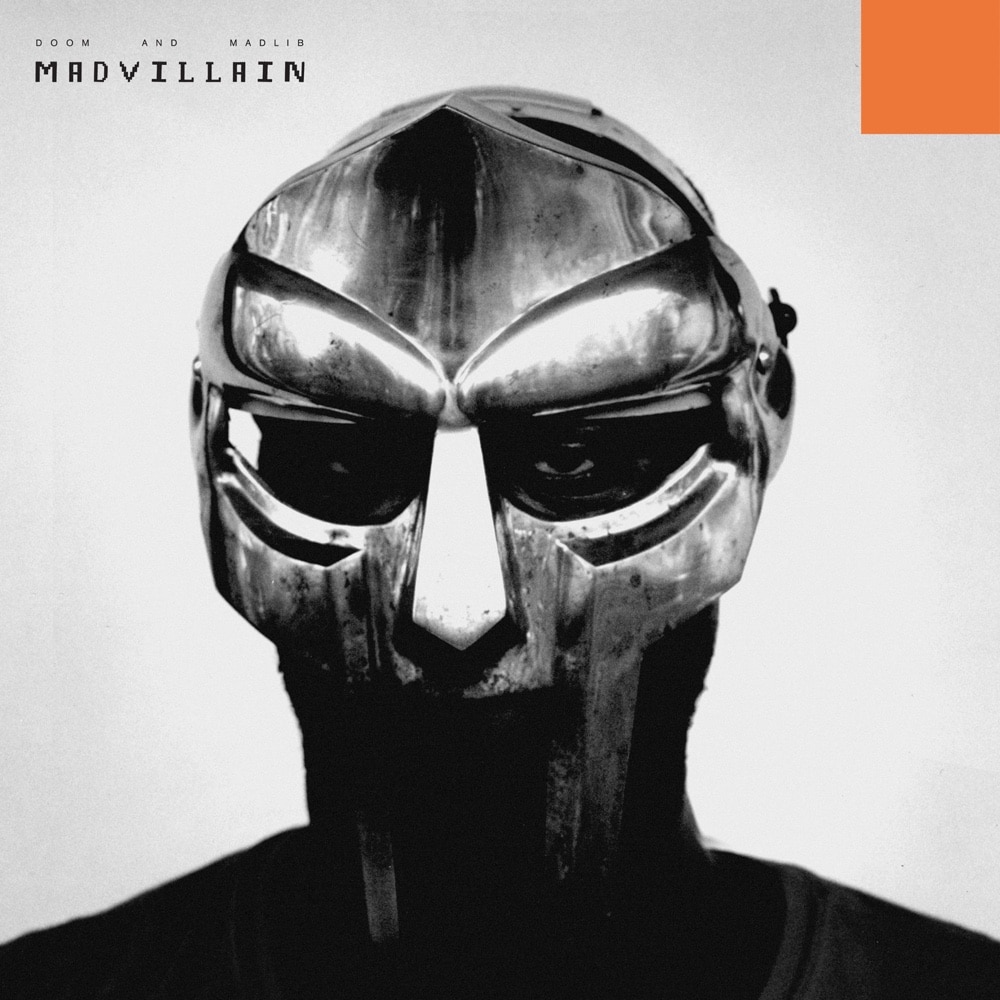 Released: March 23, 2004
Label: Stones Throw
When Madvillainy dropped, it shook the underground and caused an earthquake across the culture, impacting MCs as underground as Open Mike Eagle and as mainstream as Tyler, the Creator. Madvillain were unstoppable. The husky, multi-layered rhymes from DOOM are a level up from his previous work, and Madlib's beats hypnotise the listener in a world of stuttering drums and off-kilter samples. Madvillainy is the heart and brain of abstract hip hop, and without it, the scene would be non-existent.
27. Snoop Doggy Dogg – Doggystyle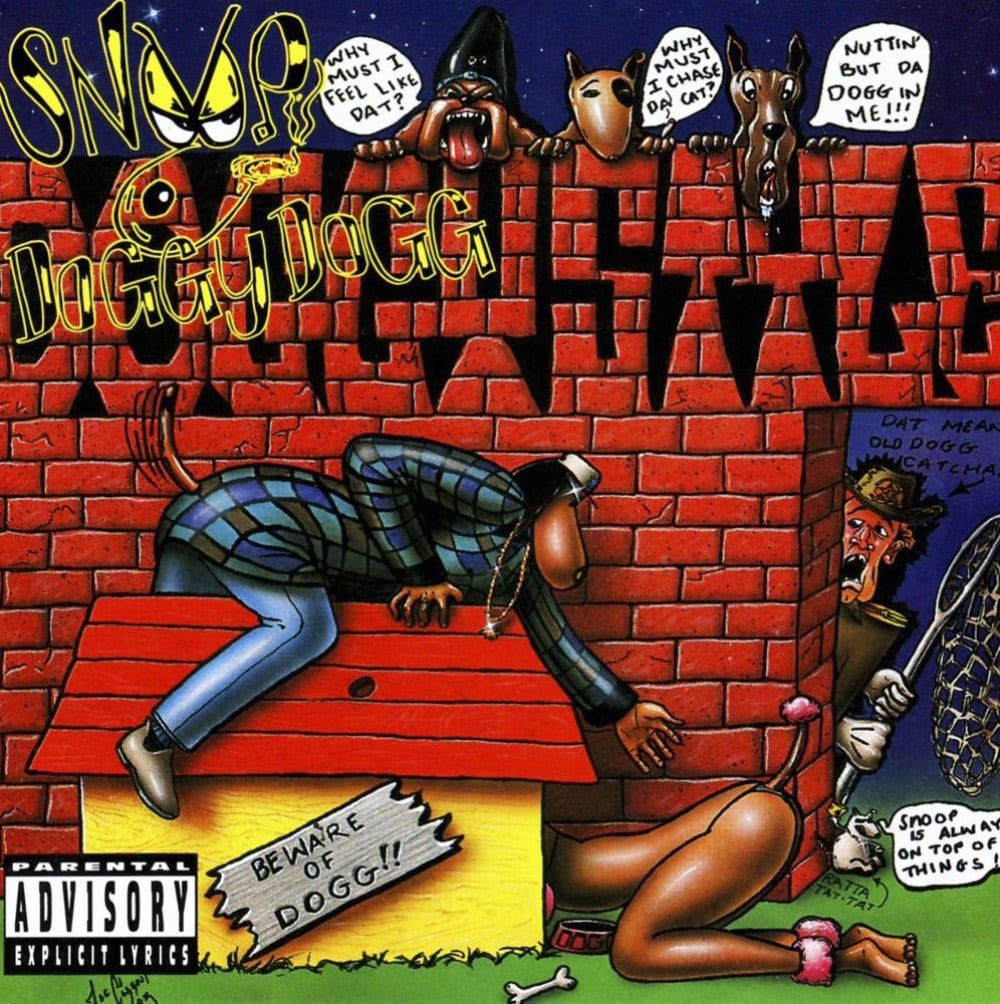 Released: November 23, 1993
Label: Death Row, Interscope
By the end of 1993, Snoop Doggy Dogg was already close to being the most famous rapper alive thanks to a phenomenal debut appearance on Dre's "Deep Cover" and his scene-stealing features on The Chronic. So to say his debut album was highly anticipated would be quite an understatement. When Doggystyle dropped, it sold over 800,000 copies in one week, making it the fastest-selling rap album at the time until 50 Cent came along. As the spiritual successor to The Chronic, the album featured more of Dre's sunny P-funk production that boasted thick bass grooves and Snoop's laconic, melodic flow. With timeless singles like "Who Am I? (What's My Name?)" and "Gin and Juice"; Snoop paying homage to Slick Rick on "Lodi Dodi" and the homies Warren G, Kurupt, Daz and Nate Dogg coming over to hang out, how could this not be one of the greatest West Coast rap albums ever made?
26. Jay–Z – Reasonable Doubt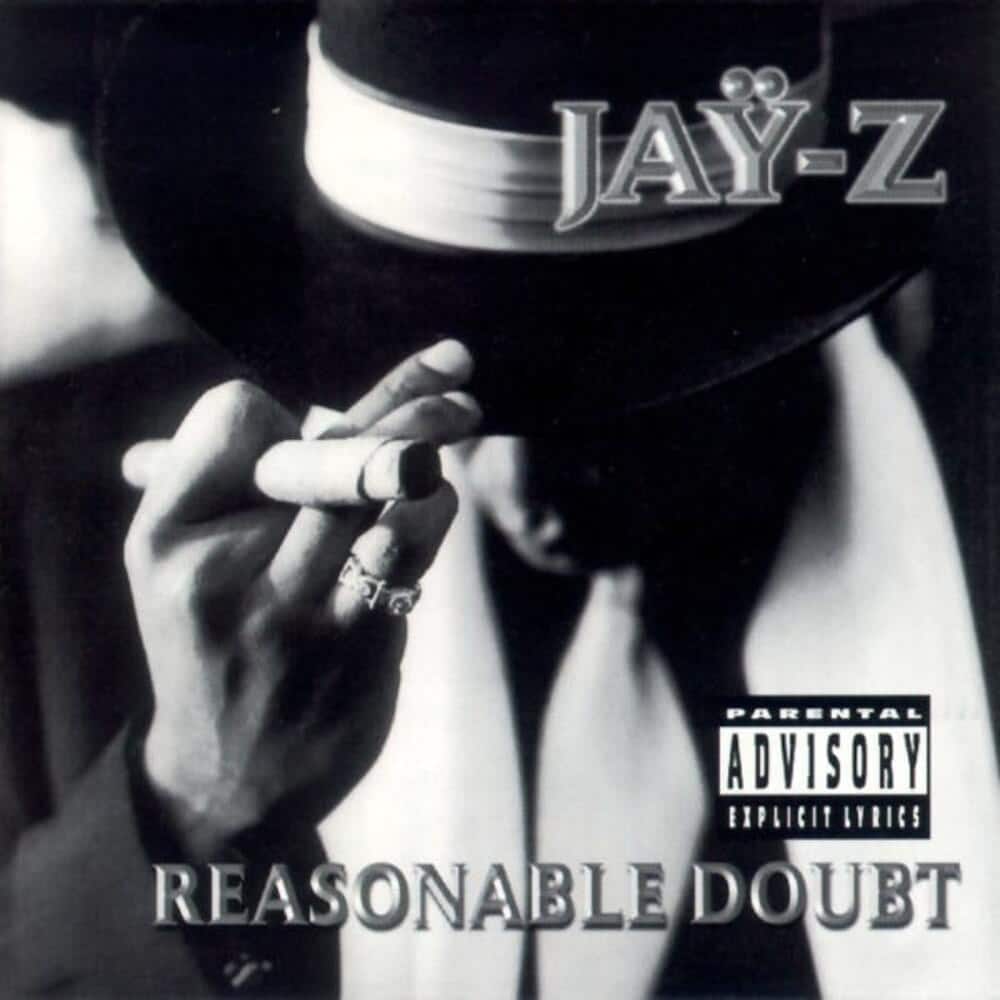 Released: June 25, 1996
Label: Priority, Roc-A-Fella
At the age of 26 years old, Jay-Z was relatively old when he dropped his debut album, compared to Nas who was 20 when Illmatic came out and Big who was 22 when Ready to Die dropped. This was an advantage though. With more life experience gained over the course of his hustling days, Reasonable Doubt glimmers with a sophistication and wisdom that distinguished the album amongst its '90s East Coast peers. While Bandana P was threatening to "rock you in your face, stab your brain with your nose bone" and Big was boasting about robbing pregnant women for their "#1 Mom pendant," Hov was sitting back, cooling, talking about drinking Mai-Tai's in Vegas. Production-wise, the album is built upon face-screwing drum breaks and smooth jazzy soul vibes that add to the Brooklyn rapper's elegance and mystique. Though not as immediate as Ready to Die or impactful as Illmatic, Jay-Z's debut has aged like fine wine over the decades and solidified as one of his best albums ever.
25. Outkast – Stankonia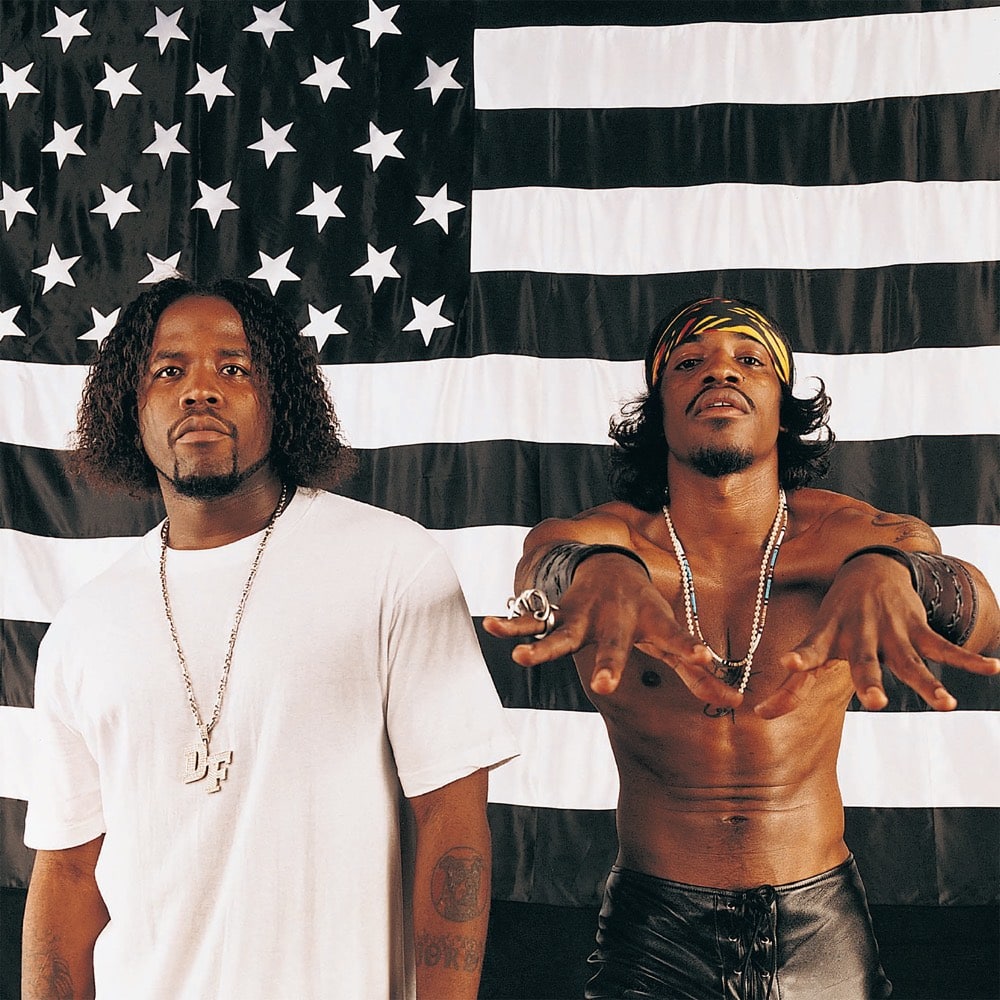 Released: October 31, 2000
Label: LaFace, Arista
Ever since they came into the rap game, OutKast made every effort to evolve their sound in between releases – from the soulful funk grooves of Southernplayalisticadillacmuzik to the celestial psychedelia of ATLiens and live instrumentation of Aquemini. On their fourth album, the high octane-fueled Stankonia, the Atlanta duo took drastic steps to take it up a notch further with the bounce and energy. The production team – made up of Organized Noize, Mr. DJ and OutKast themselves – sought to pull from a diverse range of genres, from funk and gospel to electronic to rock and funnel them through the Dirty South vibes. Lyricall, the duo are on point as always with Big Boi holding down the fort while Andre 3000 continued his departure further and further away from planet Earth. Stankonia was also the moment OutKast became global superstars with the single "Ms. Jackson" becoming a smash hit and the album going 5x platinum.
24. Lauryn Hill – The Miseducation of Lauryn Hill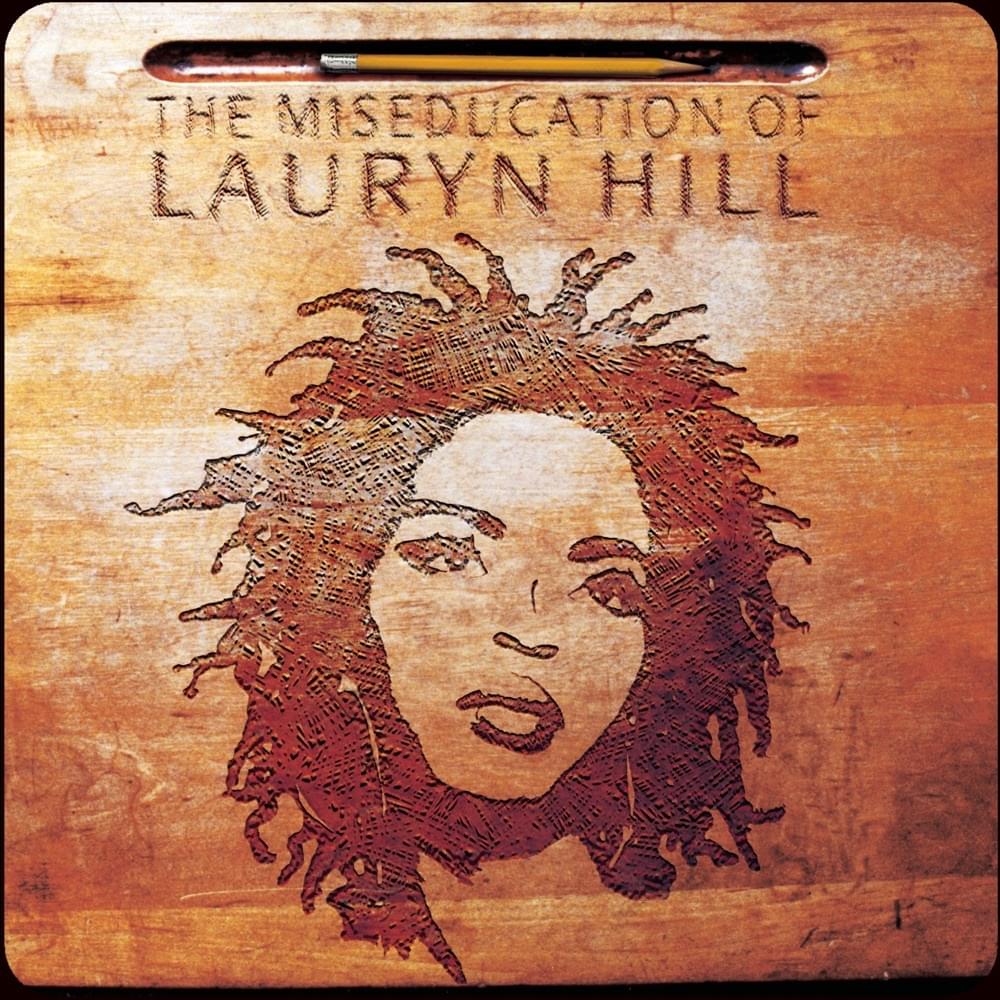 Released: August 25, 1998
Label: Ruffhouse, Columbia
Who needs a lengthy discography when you can have one album as gorgeous as this? The backbone of this album is hip hop, but built around that is a lavish neo-soul masterpiece, with Lauryn flexing her versatility as she switches from impassioned singing to ferocious rapping in a matter of seconds. This is the defining project in her career and influenced generations of female MCs – as well as singers – to pick up the mic.
23. Eric B. & Rakim – Paid in Full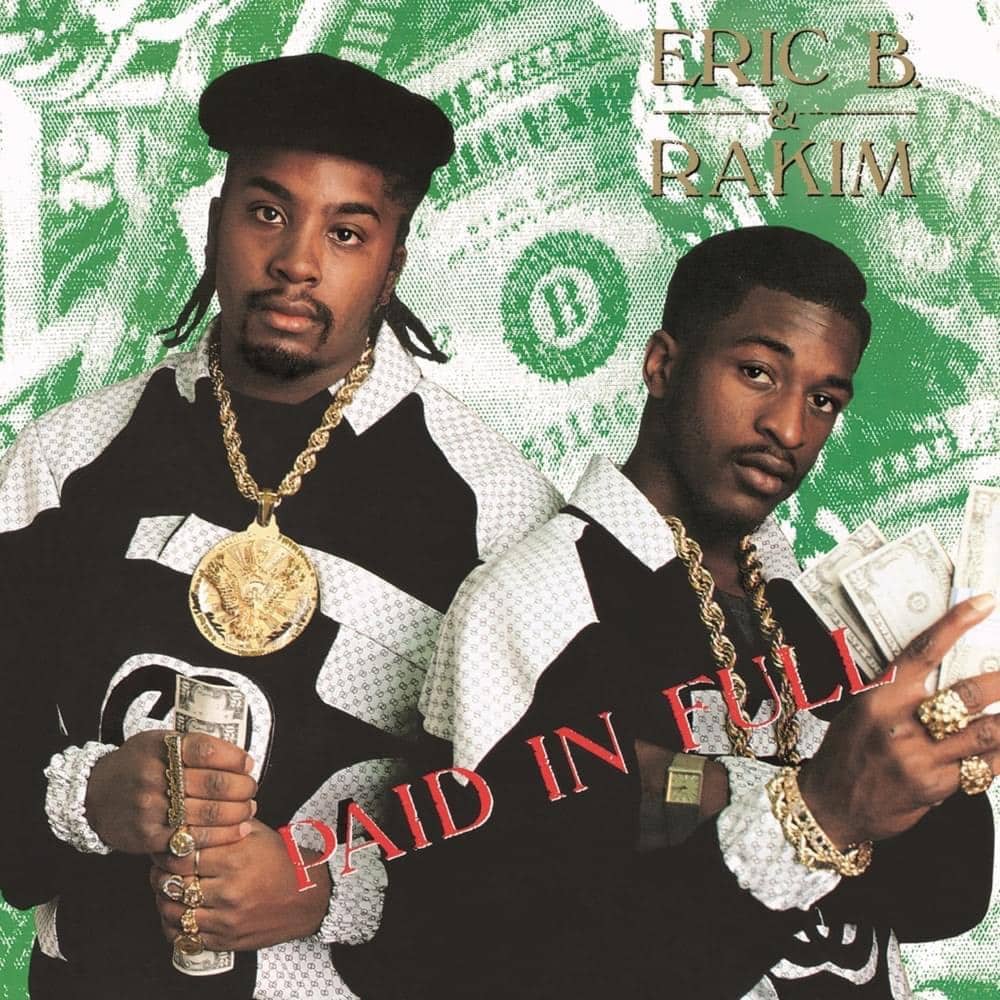 Released: July 7, 1987
Label: 4th & B'way, Island
Inspired at an early age by the likes of Charlie Parker, Miles Davis, Dexter Gordon and John Coltrane, Rakim Allah was raised to rap differently from everyone else. After cutting his teeth MCing under the name Kid Wizard at park jams and block parties, the Long Island-born rapper linked up with Eric B. & Rakim to release the game-changing "Eric B. Is President" (backed by the equally impactful "My Melody") in 1986. Rakim's unique blend of devastating lyrical talent and his cool, laid-back demeanor paired with Marley Marl's James Brown-sampling production wizardry heralded a new era in hip hop. With their debut album, Paid in Full, unleashed the full scope of their genius – the God MC's supreme command over the English language over funky-ass, danceable drum loops and scratches. To say this album is one of the most influential rap albums of all time would be an understatement.
22. GZA – Liquid Swords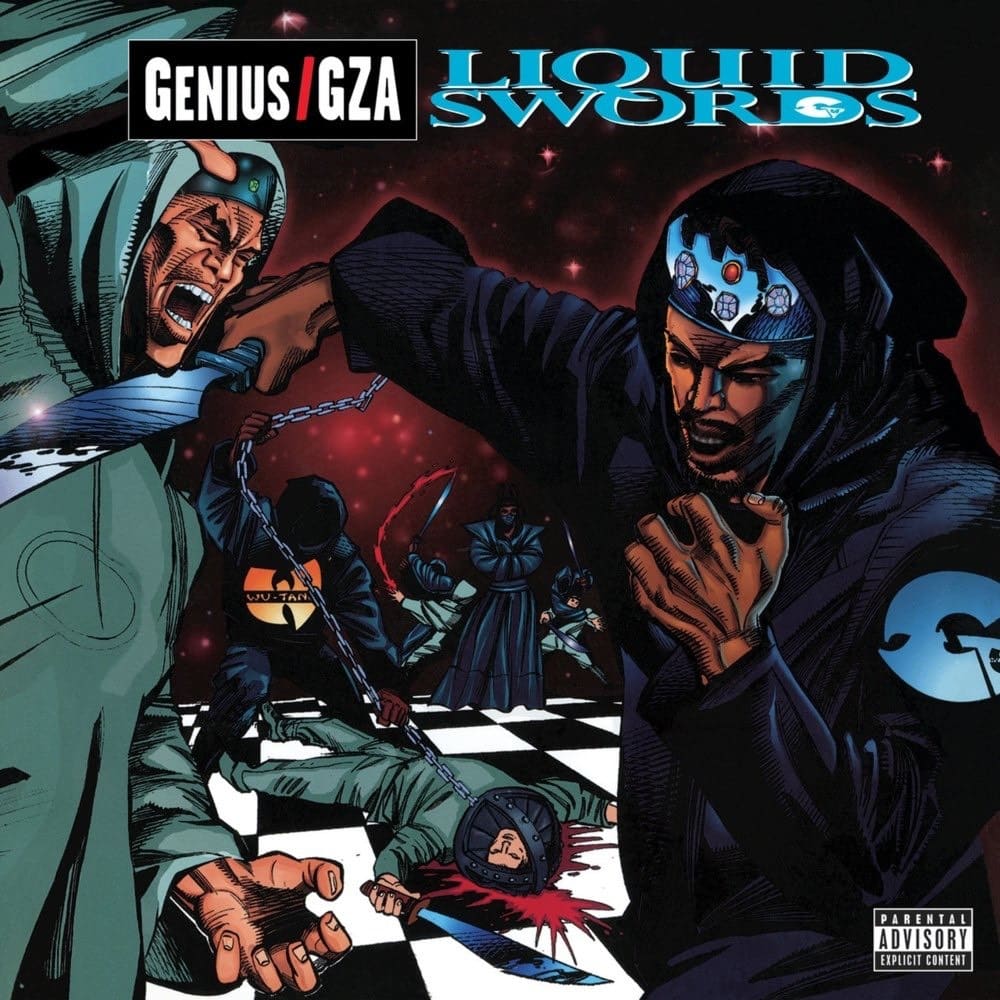 Released: November 7, 1995
Label: Geffen
By late 1995, the Wu-Tang movement was in full swing. Following the release of their landmark debut, members Method Man, Ol' Dirty Bastard and Raekwon the Chef had begun releasing their solo albums to critical and commercial acclaim. Before the year closed out, GZA the Genius came out with Liquid Swords, the greatest winter album in hip hop history. RZA's production here is in peak form, crafting haunting melodies and eerie soul samples floating over neck-snapping breakbeats, while the Genius holds it down lyrically with simple but layered bars that take repeat listenings to understand fully. The features are also a big standout – Deck, Meth and Ghost are especially in prime form here. One of the greatest, if not the greatest, Wu solo album, Liquid Swords almost immediately cemented itself as one of the best hip hop albums of all time.
21. Ice Cube – Death Certificate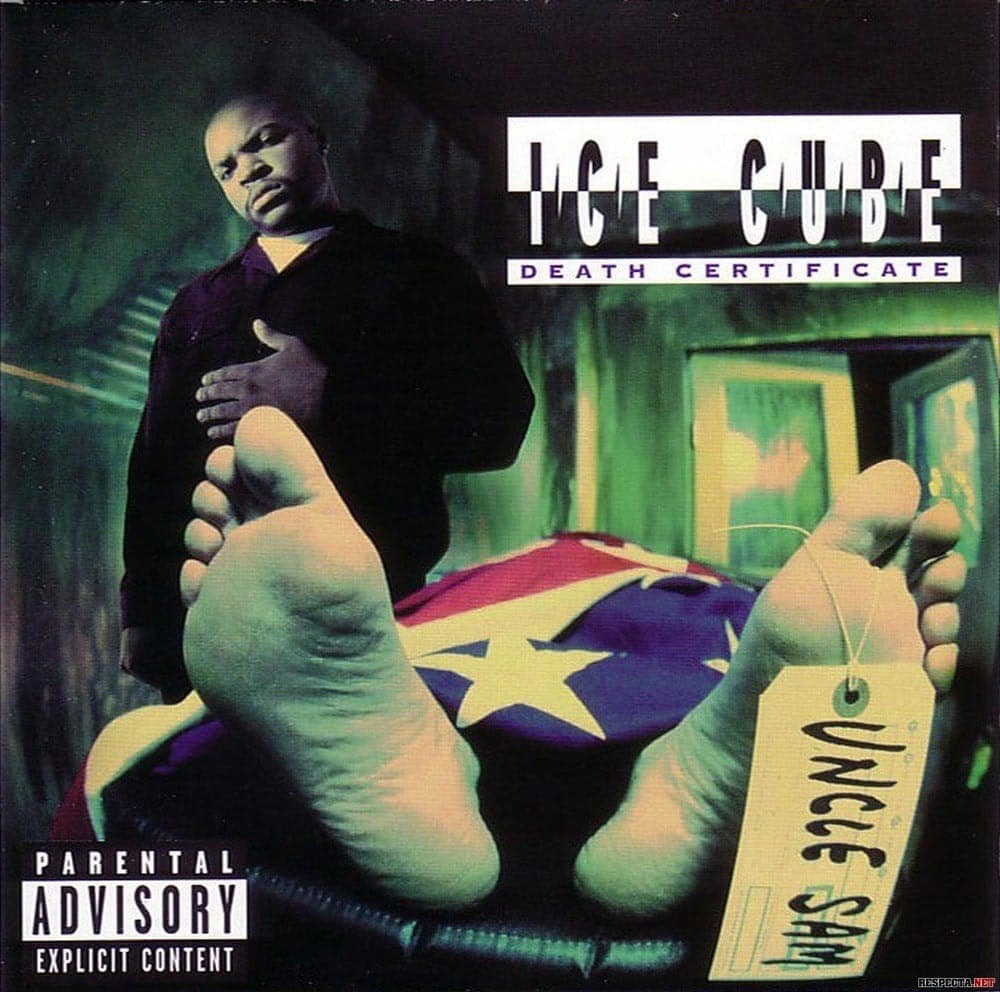 Released: October 29, 1991
Label: Lench Mob, Priority
Between 1990 to 1991, Ice Cube was the busiest rapper alive. Coming off the massive critical and commercial success of his solo debut AmeriKKKa's Most Wanted, the L.A. MC was occupied with working on Yo-Yo and Del the Funky Homosapien's debut releases, as well as making his first film appearance in Boyz n the Hood, a co-starring role no less. Still, Cube had time to drop Death Certificate, the unflinching follow-up to AmeriKKKa's Most Wanted. While the Bomb Squad's production was replaced by Sir Jinx and Boogieman, the beats are just as noisy and funky (perhaps even more so), and Cube still as incendiary and uncompromising as he's ever been. Even with hardly any radio play for the singles, Death Certificate went platinum in two months, proving that Cube was the most captivating rapper on the planet at the time.
20. The Fugees – The Score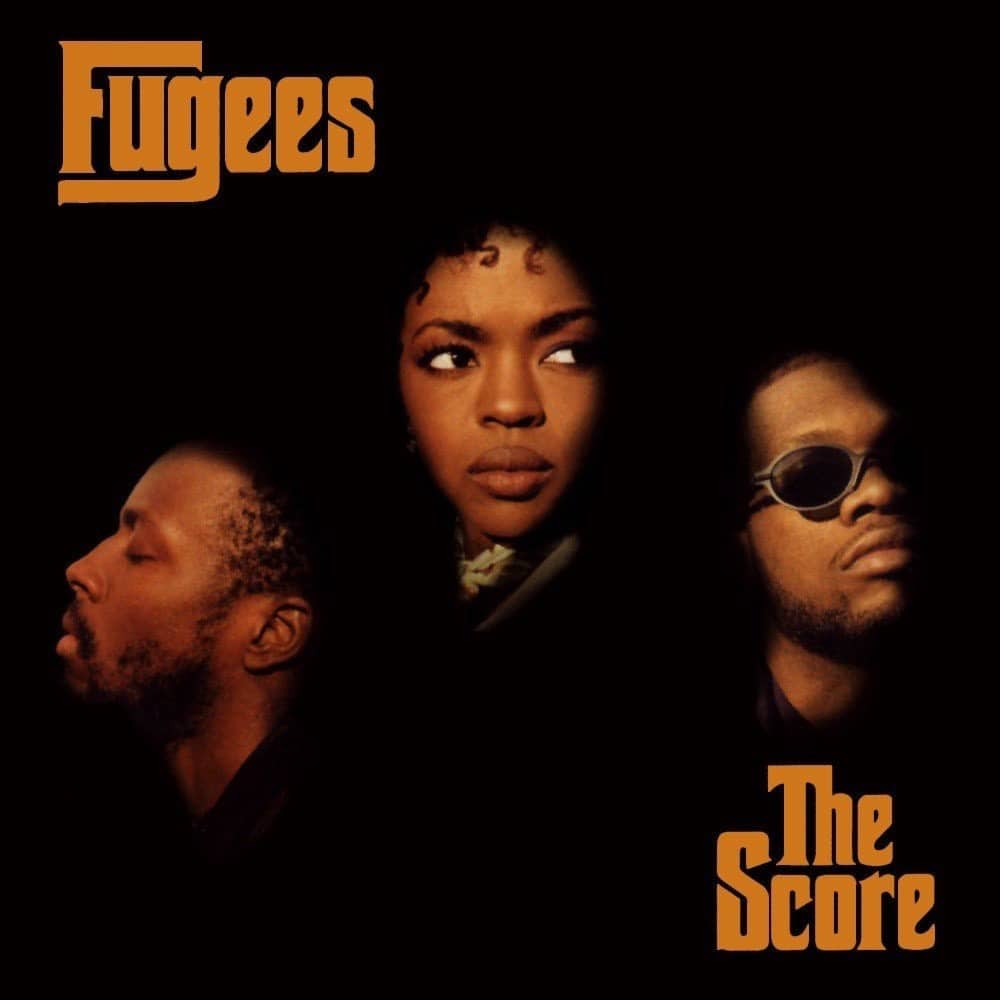 Released: February 13, 1996
Label: Ruffhouse, Columbia
The biggest difference between The Fugees' debut album Blunted on Reality – a well received but commercially unsuccessful release – and their sophomore was creative control. Even though their first project sold a measly 12,000 copies, the group's label head ​​Chris Schwartz of Ruffhouse Records decided to advance them $135,000 for their next album and granted them complete artistic control. The result was The Score, one of the biggest and best rap albums of the '90s. Over rich, live instrumentation and gorgeous production from maestros like Diamond D and Salaam Remi, the trio's distinct voices sliced through the music like a hot knife through butter. Balancing massive hits like "Killing Me Softly" and "Ready or Not" with verbal acrobatics on tracks like "How Many Mics" and "Family Business," The Score managed to go seven times platinum, while endearing itself to the hardcore hip hop heads.
19. Mos Def – Black on Both Sides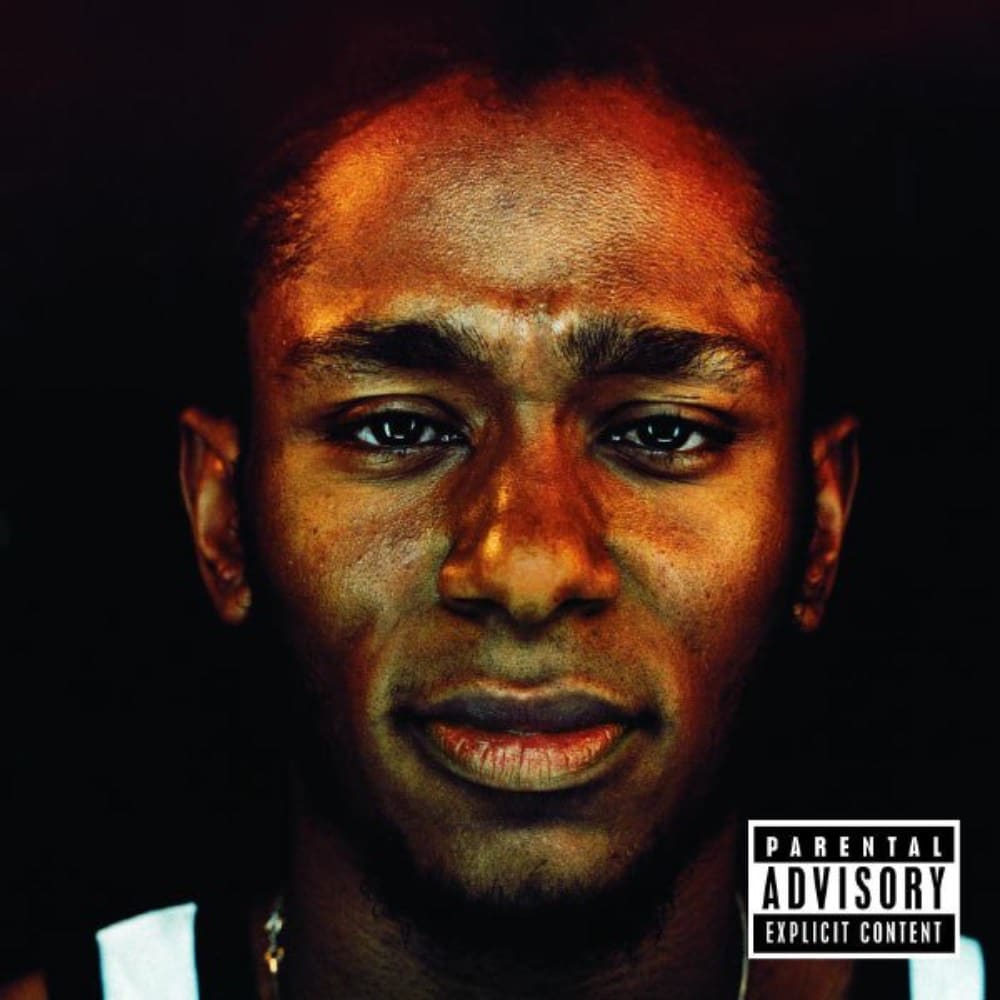 Released: October 12, 1999
Label: Rawkus, Priority
Following the conscious rap masterpiece, Mos Def & Talib Kweli Are Black Star, Mos Def embarked on his solo journey with the richly produced and socially-charged Black on Both Sides. As an MC who rhymes with the deft nimbleness of a man born to rap, Mos is in fine form over the course of the entire album, from the Aretha Franklin-sampling "Ms. Fat Booty" to the dazzling Preemo-laced "Mathematics." With the head-nodding layers of soul, funk, rock and jazz providing the template, Mos' rapping takes centre stage as he captivates the masses with thoughtful lyrics about love, hip hop, and America.
18. Pete Rock & CL Smooth – Mecca and the Soul Brother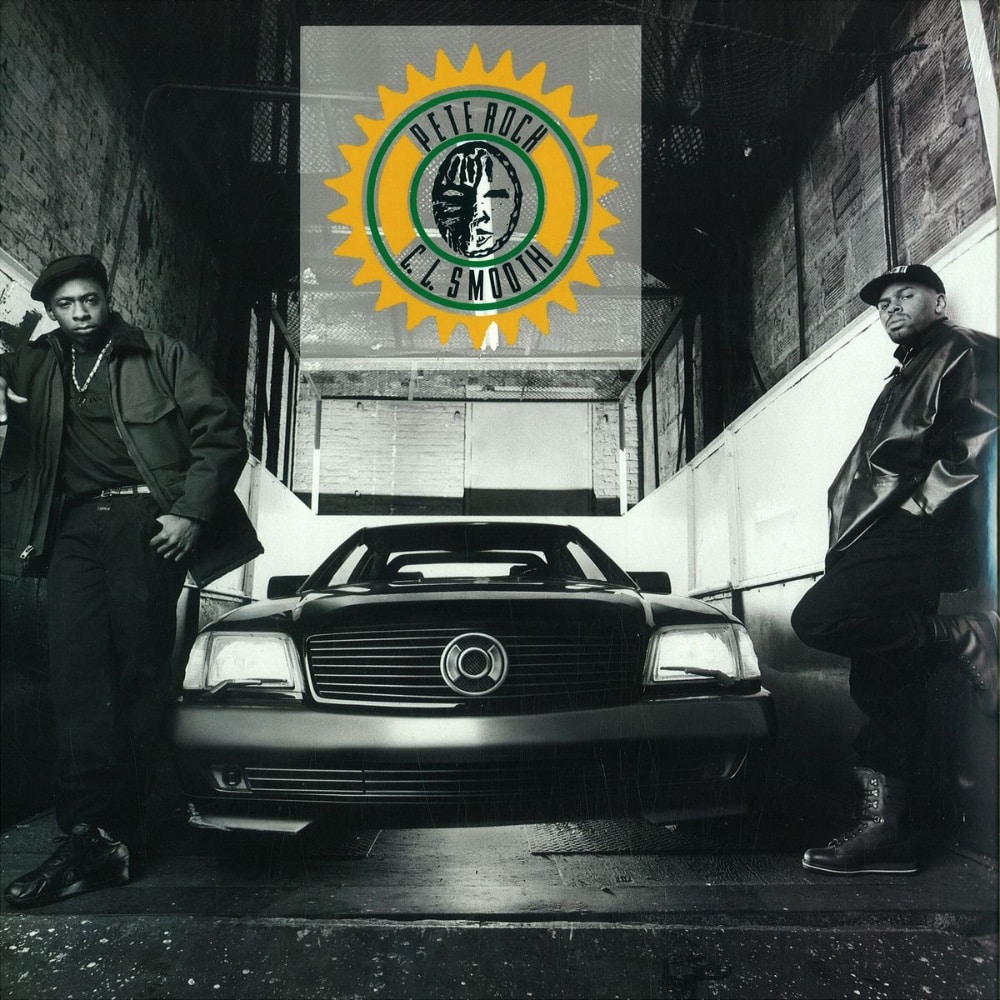 Released: June 9, 1992
Label: Elektra
Coming off their debut EP, All Souled Out, which featured the duo's fully-formed aesthetic of laid-back, intelligent raps over soul-drenched boom-bap, Pete Rock & CL Smooth were back in a major way with Mecca and the Soul Brother. Released just a few months before Dre would take over the rap game with The Chronic, the album could be seen as the antithesis of the West Coast blockbuster. Over a sprawling 80-minutes (which never feels like it's a drag), the duo prove that they are the perfect match for each other, with the producer's crisp drum breaks and signature horn loops providing the cloud that CL Smooth simply glides over with his butter smooth voice.
17. A Tribe Called Quest – The Low End Theory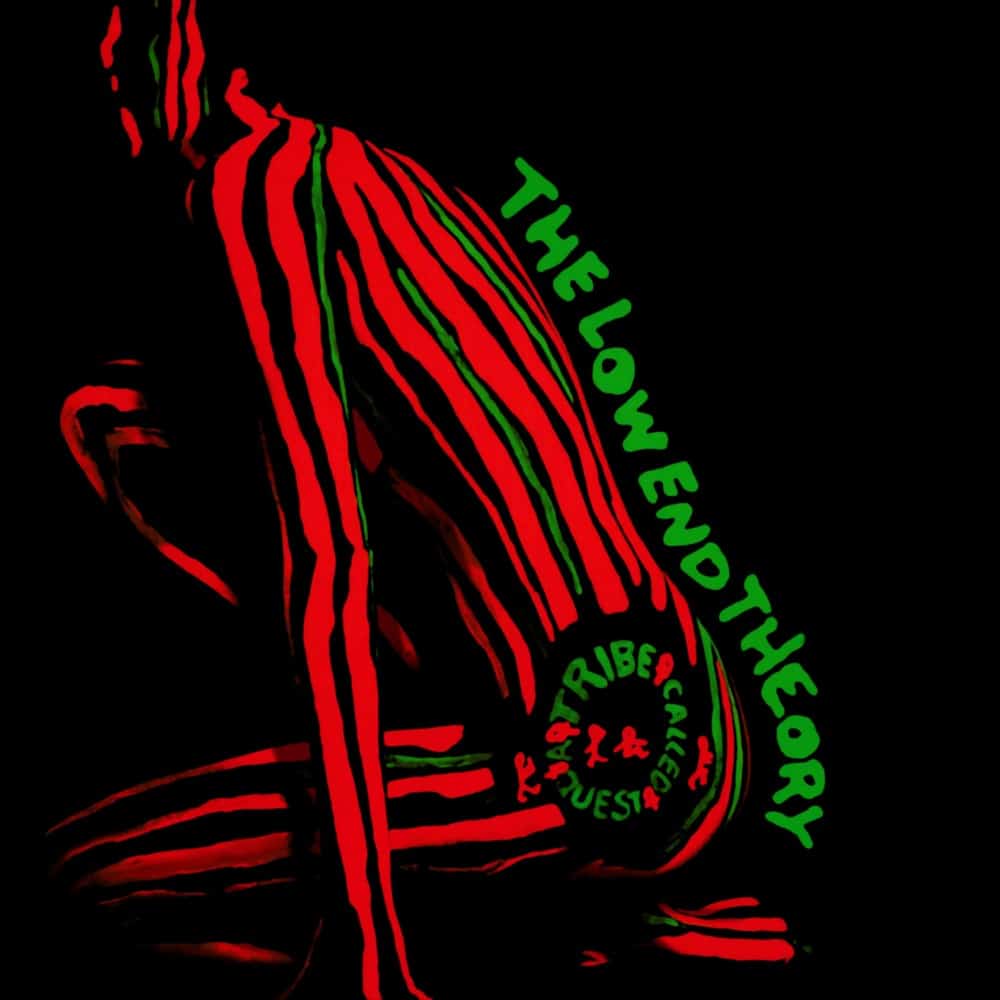 Released: September 24, 1991
Label: Jive
Inspired by the thunderous bass of N.W.A.'s Straight Outta Compton, Q-Tip sought to find the bottom of the bottom on A Tribe Called Quest's aptly-titled sophomore album. With smooth jazz grooves floating over the top of crisp, heavy drums, Tip and his partner-in-rhyme Phife Dawg sound more locked in than ever, demonstrating a chemistry that was lacking on their debut. Quite possibly the best produced rap album of all time, The Low End Theory proved that Tribe were here to stay for a long time. Even the album cover is GOAT level.
16. Kendrick Lamar – DAMN.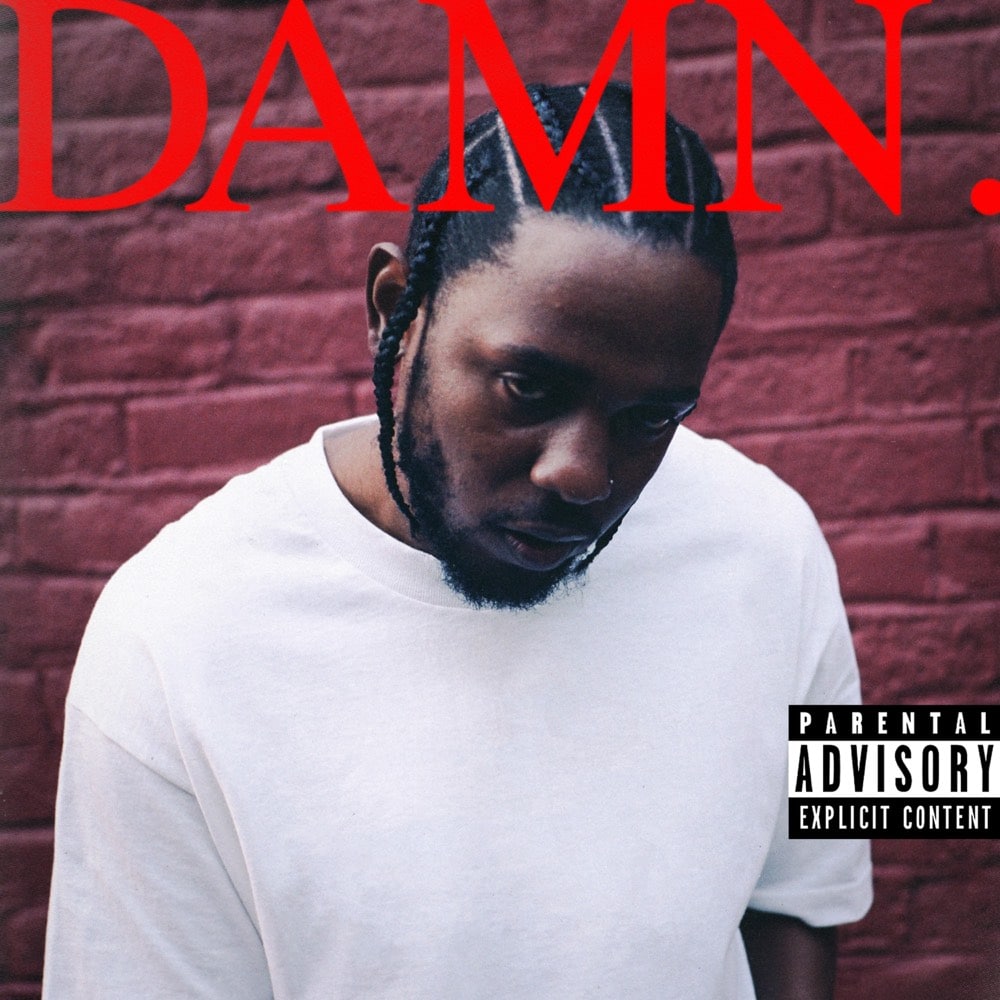 Released: April 14, 2017
Label: TDE, Aftermath, Interscope
Kendrick stans are probably going to drag me for this placement, but fuck it. DAMN. is the best album Kendrick Lamar has created to date and I'll die on that hill. After dropping two back-to-back classics with good kid, m.A.A.d city and To Pimp a Butterfly, the Compton MC had been elevated to the very top of the rap game, with talks of GOAT status already floating around his name. The two aforementioned albums may feel more important to Kendrick's catalogue – the autobiographical nature of good kid and politically-charged atmosphere of To Pimp lend themselves to this – but from a production and rapping point of view, DAMN. is simply superior to them both. Kendrick on this album is like Big on Life After Death, a rapper so self-assured in their hard-earned talent that they're going to prove it on the biggest stage possible. Storytelling tracks, introspective mediations, battle raps, club joints, radio smashes, street bangers, collaborations with U2, duets with Rihanna, Kendrick showed us that he could do whatever the fuck he wanted to do, and do it better than any other rapper in the world. And that's why DAMN. is Kendrick's best album.
15. Clipse – Hell Hath No Fury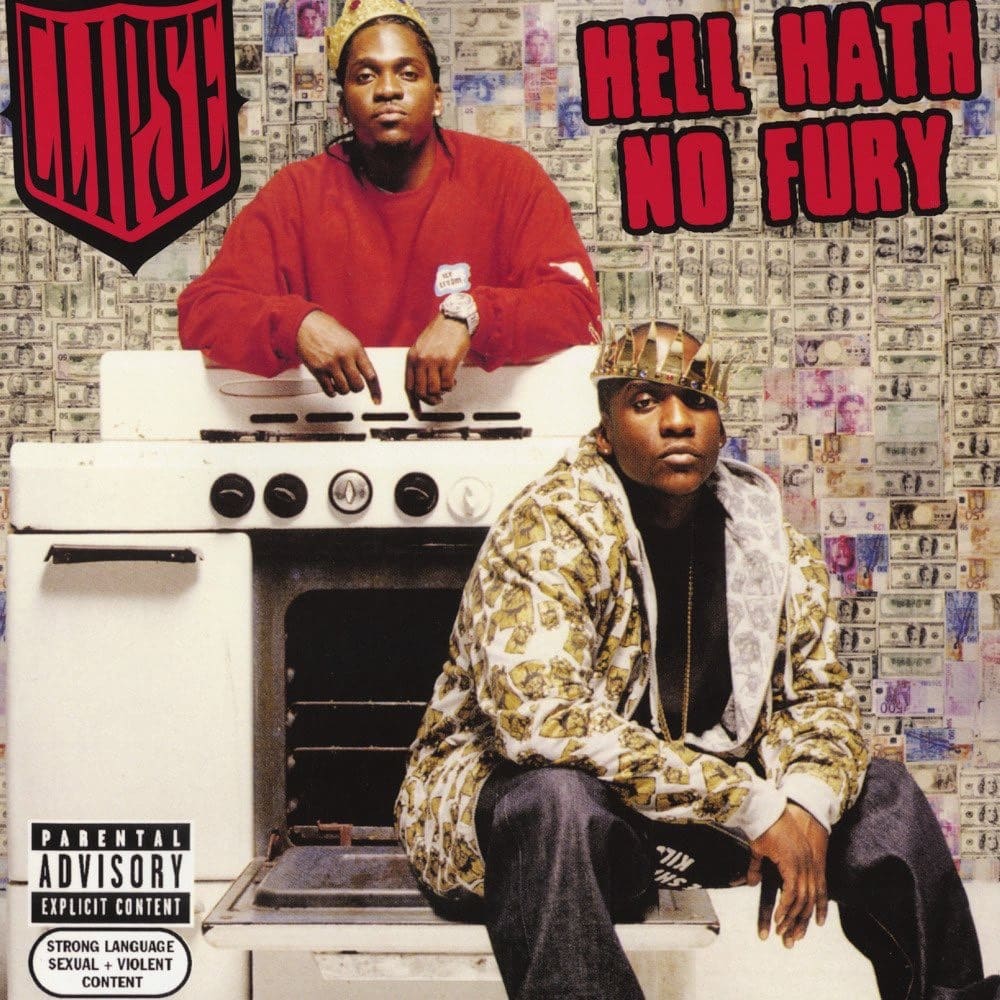 Released: November 28, 2006
Label: Re-Up, Star Trak, Jive
Ask Pusha T about why Hell Hath No Fury is such a timeless rap record and he'll tell you it was because the Clipse were going through the worst period of their recording career. All the pent up anger and frustration of being stuck in label purgatory for four years was eventually channeled over the course of just under 50 minutes on this coke-fueled masterpiece. Together with The Neptunes, Pusha and Malice took the formula that made Lord Willin' so great and doubled down on it. The beats here – a fusion of sparse drums and fluttering sonics – are harder and weirder; the duo's rapping is a step above their last release and the album a tighter body of work overall. Just listen to the "Keys Open Doors," a highlight track on an album full of highlights, and you'll realise the album's genius – Pusha's sneering bars ("I ain't spent one rap dollar in three years, holla"), Malice's religious references ("I yell, 'Re-up,' 'til I'm locked like Mumia / And get it cross-state with the grace of Maria"), and The Neptunes' eerie, thumping production. This might be a list about the greatest hip hop albums of all time, but Hell Hath No Fury is without doubt the best coke rap album ever.
14. The Notorious B.I.G. – Ready to Die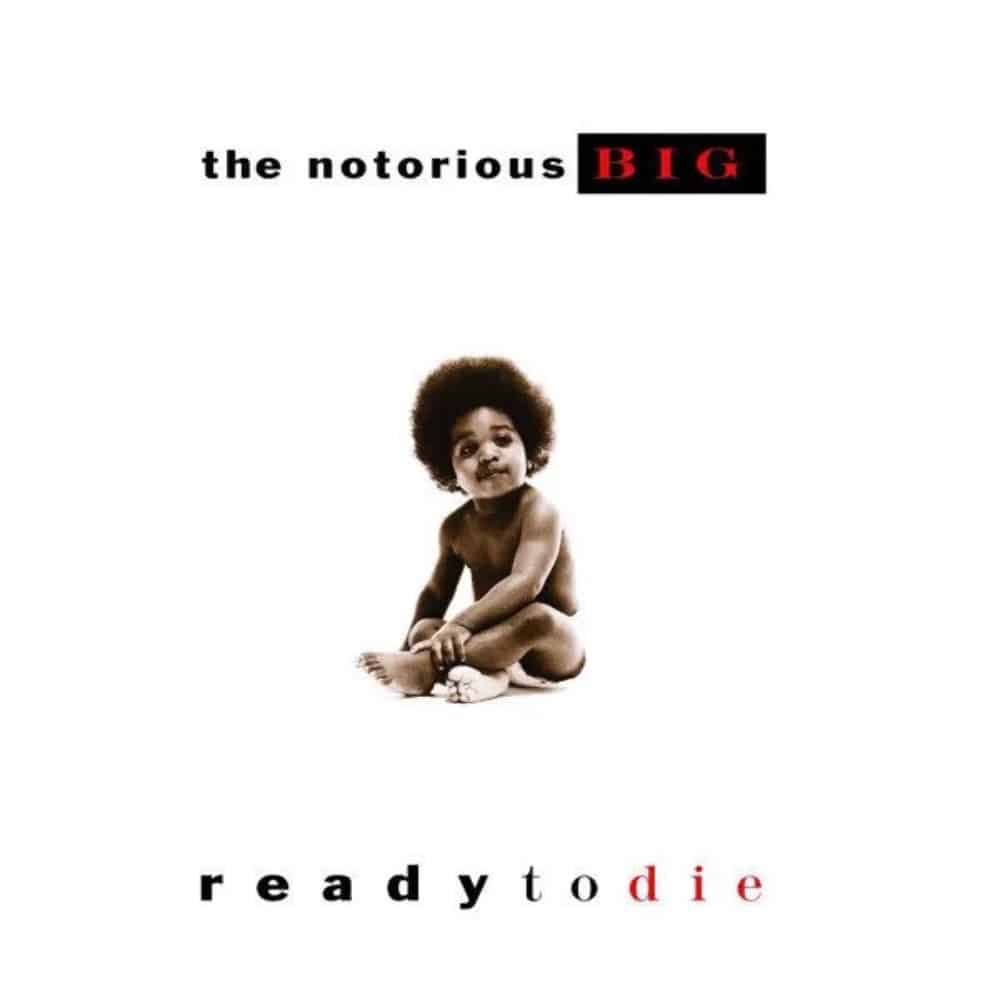 Released: September 13, 1994
Label: Bad Boy, Arista
By the mid-90s, the East Coast hip hop scene was experiencing a resurgence after the West Coast's domination with G-Funk since the release of Dre's The Chronic in 1992. But while acts like Onyx, Black Moon, Wu-Tang and Nas were critically acclaimed and appealed to the hardcore hip hop heads, they didn't make much of a dent, commercially-speaking. It wasn't until The Notorious B.I.G. came with his masterful debut album, Ready to Die, that the spotlight truly shifted back to New York. Inspired by the thematic cohesiveness and storytelling structure of Ice Cube's AmeriKKKa's Most Wanted, Big and Puffy set out to create a universal rap album that appealed to the masses, while retaining the gully Brooklyn street joints that would endear the MC to the hardcore crowd. For every "Juicy", "Big Poppa" or "One More Chance," there was a "Machine Gun Funk," "Warning" and "Unbelievable" to balance it out. Nas may have been the best rapper alive in 1994 after dropping Illmatic, but as the year came to a close, it was clear that Biggie was quickly usurping the Queensbridge poet's position as the King of New York.
13. 2Pac – The Don Killuminati: The 7 Day Theory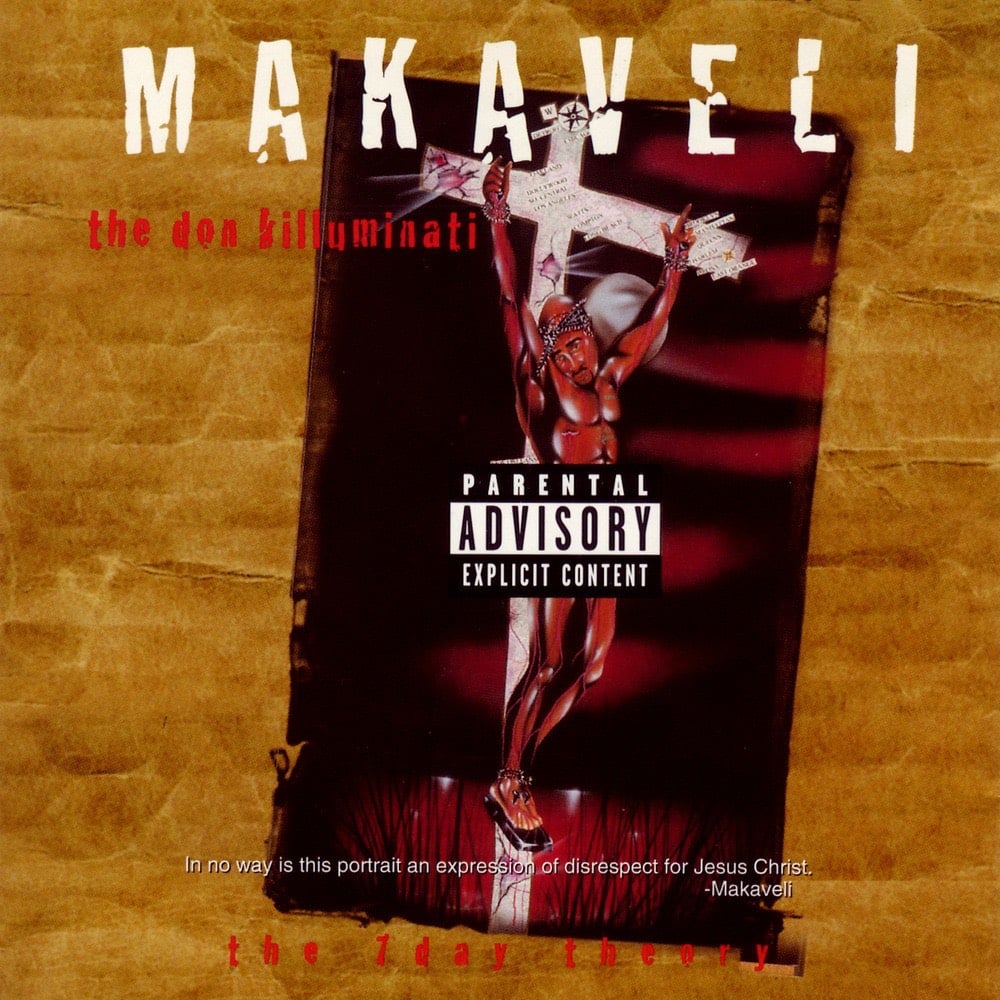 Released: November 5, 1996
Label: Death Row, Interscope
Strictly 4 My N.I.G.G.A.Z… is 2Pac's most politically-charged album, Me Against the World is his most introspective, All Eyez on Me is his biggest, but The Don Killuminati: The 7 Day Theory is the rapper's best album. Eerie, rageful and unpolished at certain points, Pac's first posthumous album may have been overshadowed by his untimely death, but as the years have gone by, it's clear that the rapper was in a different zone while recording this album. The unbridled anger that Pac displays throughout the 12-tracks lends itself to the project's darkness and overwhelming tension, and it's clear that he felt like he didn't have long left in this world. From "Bomb First (My Second Reply)" to "Against All Odds," Pac is in full war-mode, and the producers Hurt-M-Badd, QDIII and Darryl "Big D" Harper laced him with some of the most vengeful music to accompany his march.
12. Mobb Deep – The Infamous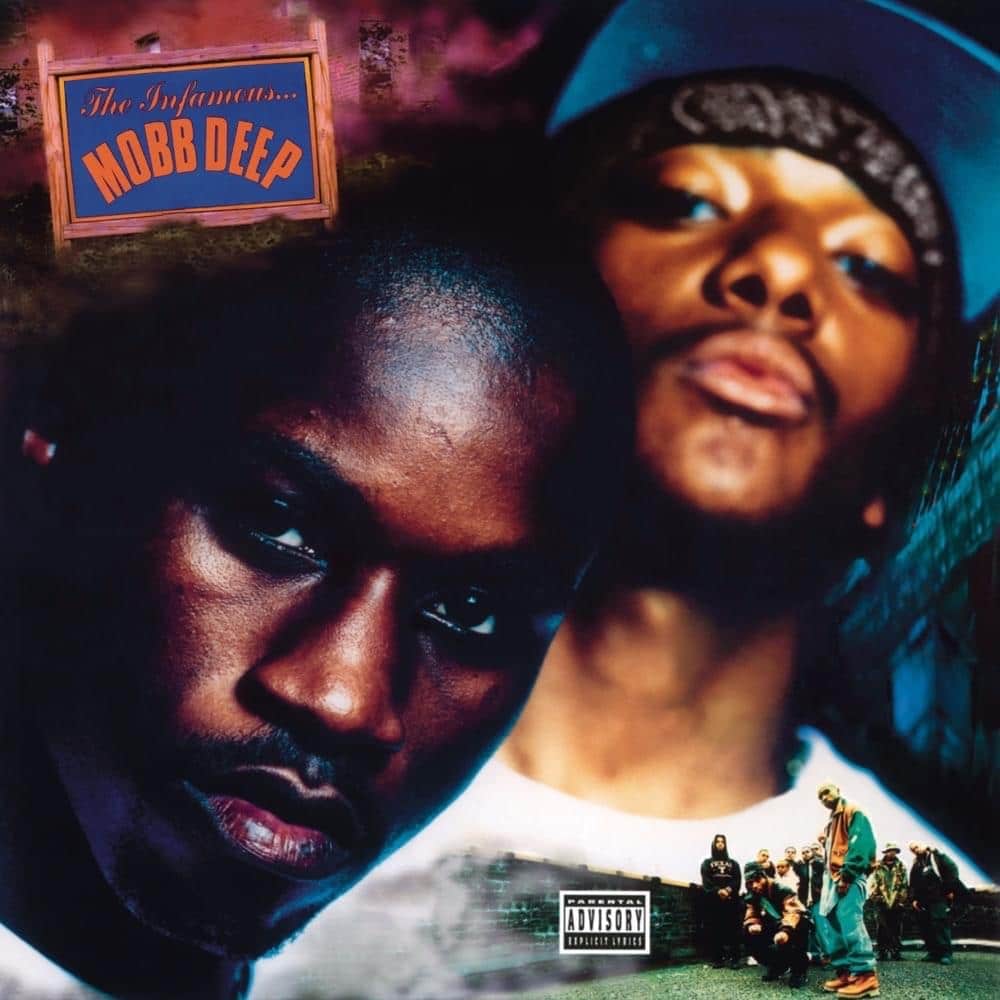 Released: April 25, 1995
Label: Loud, RCA
Despite the violent and dark nature of '90s New York rap music, most artists still found time for levity in their music. Even though he penned some of the most vivid poems about how brutal life could be in Queensbridge, Nas had certain moments of positivity sprinkled throughout Illmatic. Even though Big ended Ready to Die with a suicide, the Brooklyn MC still found time to crack jokes on the album. And the Wu-Tang Clan were just goddamn hilarious with their abstract references and skits. Not Mobb Deep though. Prodigy and Havoc were dead serious. When Bandana P said "I'm only nineteen, but my mind is old" on the duo's timeless single "Shook Ones (Part II)," it was the realest shit ever uttered on a rap record. With The Infamous, Mobb Deep proved that no other rap act could make brooding street rap better than they could. With Havoc (and Tribe's Q-Tip) manning the boards to create some of the bleakest, grimy production ever and P stepping up to lead the mic, the duo quickly catapulted themselves to the top of the New York battle for rap supremacy.
11. Kanye West – My Beautiful Dark Twisted Fantasy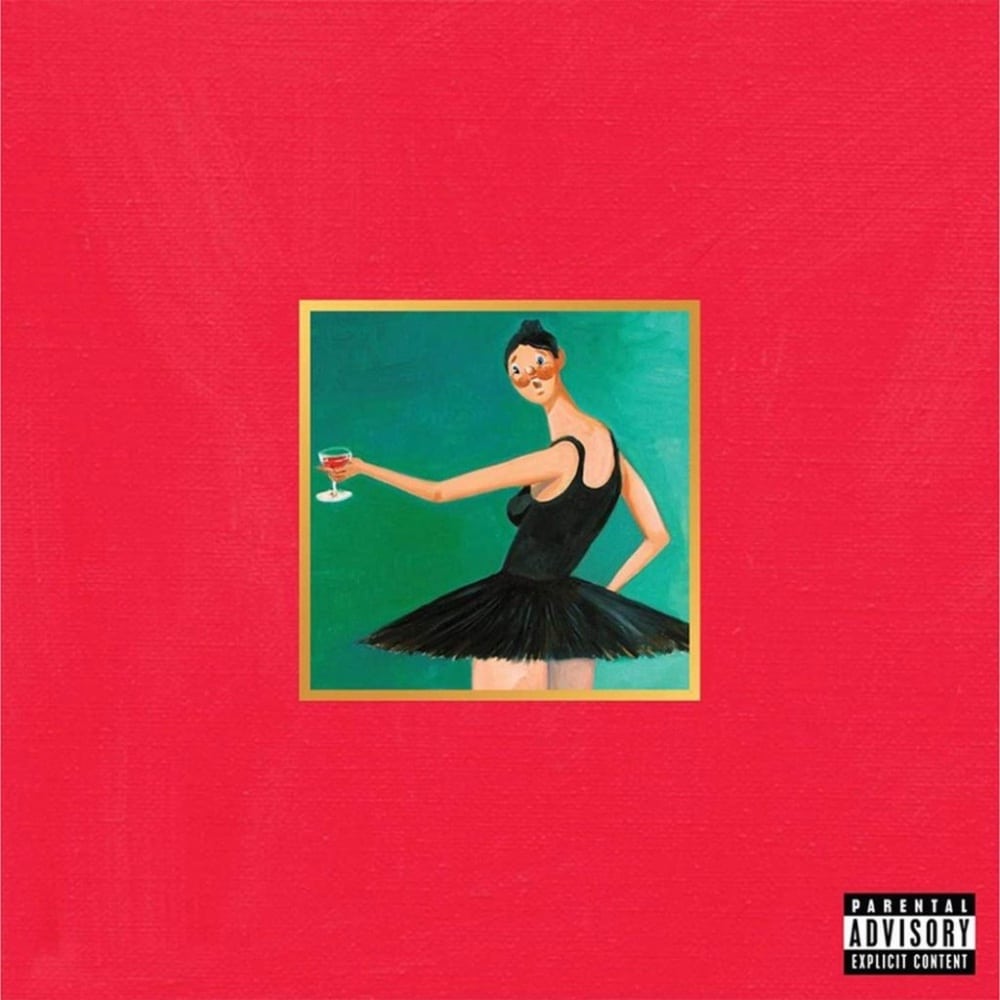 Released: November 22, 2010
Label: Def Jam, Roc-A-Fella
There's a lot of things that I don't agree with Kanye on, but when he said that My Beautiful Dark Twisted Fantasy was perfect, he was absolutely on point. The Chicago rapper-producer made the album as a defiant apology statement and he had nothing less than supreme excellence on his mind. So he did everything he needed to make it so: he recruited some of the greatest producers on the planet (Mike Dean, No I.D., RZA, Bink, S1), flew out his favourite MCs (Pusha T, Raekwon, Jay-Z, Nicki Minaj, Rick Ross, Kid Cudi) to work with him in Hawaii, and crafted a captivating story for the album that would give listeners a glimpse of what it was like to be Kanye West living in America. Everything on this album lines up perfectly – the GOOD Friday series leading up the release, the singles, the features, the production, the skits, the little interludes and the way songs segue into each other, the breath-taking intro and introspective outro. There was no doubt that when My Beautiful Dark Twisted Fantasy dropped that it was the best album of 2010, and looking back at it now, it's easily the best rap album of the decade.
10. Public Enemy – It Takes a Nation of Millions to Hold Us Back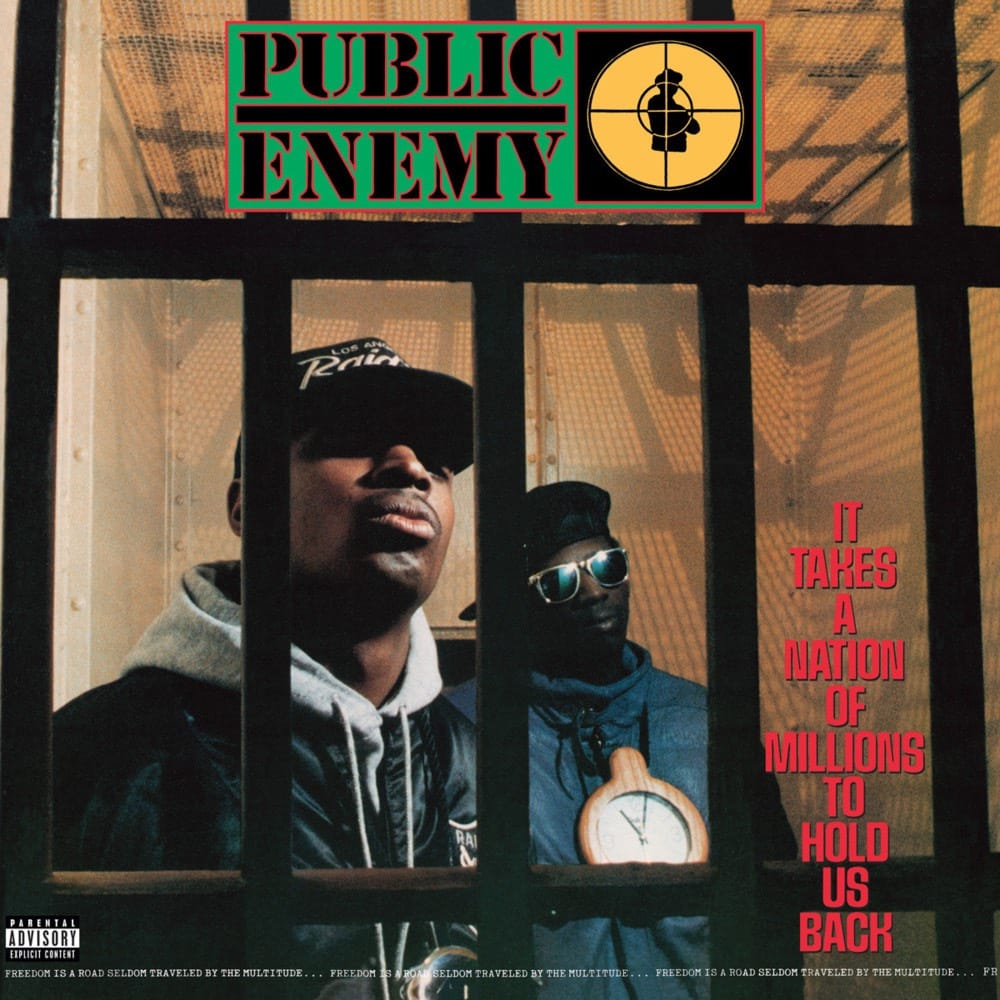 Released: June 28, 1988
Label: Def Jam, Columbia
It Takes a Nation of Millions to Hold Us Back isn't a rap album, it's a revolution. Chuck D isn't an MC, he's a prophet of rage. The Bomb Squad aren't producers, they're agents of chaos. Long before Illmatic was crowned the greatest hip hop album of all time, Public Enemy's 1988 sophomore album was regarded as the golden standard of rap classics. Not long after dropping their debut, Yo! Bum Rush the Show, the Long Island-based group got back in the lab to record their follow-up, primarily motivated after hearing the innovations Eric B. & Rakim were making over on their end of town. "'I Know You Got Soul' was the best fuckin' record I had heard in my fuckin' life, and it comes from Eric B who was givin' us hell," the Public Enemy frontman said in an interview. "We were gettin' ready to go out on the Bigger & Deffer tour, and we're gonna have to look at the guys every day who made this fuckin' record! I was, 'No, man!'" The result was It Takes a Nation of Millions to Hold Us Back. A mashed collage of dense funk, soul and jazz samples stacked on top of each other; the mind-boggling turntable scratches of Terminator X and Chuck D and Flavor Flav's mic chemistry, the album hit like a Molotov cocktail when it dropped and destroyed any notion of what rap music was and could be.
9. The Notorious B.I.G. – Life After Death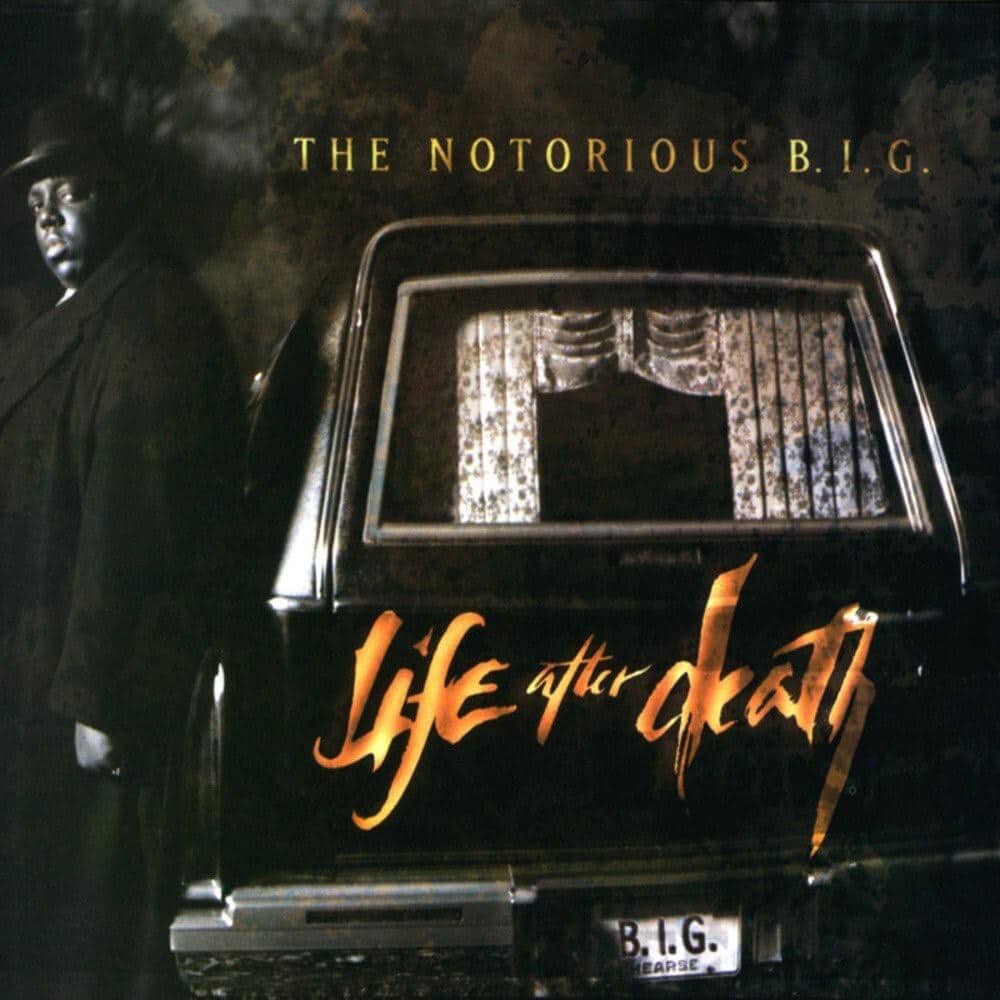 Released: March 25, 1997
Label: Bad Boy, Arista
Big's 1994 debut, Ready to Die, was an autobiographical masterpiece that heralded the arrival of a once-in-a-lifetime rap phenomenon. But his sophomore album, Life After Death, is even better. During a period in New York rap history where the competition was fierce and the tension was thick in the air – Nas, Mobb Deep, Wu-Tang, Jay-Z were all gunning for the throne – Big used this album to silence everyone. Once Life After Death dropped, there was no question on who was the best rapper in the game. There are battle raps ("Kick in the Door"), war-rallying diss tracks ("Long Kiss Goodnight"), chart-topping radio smashes ("Hypnotize", "Mo Money Mo Problems"), storytelling masterpieces ("Somebody's Gotta Die", "Ni**as Bleed", "I Got a Story to Tell"), grimy street cuts ("Last Day", "What's Beef"). You've got West Coast-flavoured joints ("I Love the Dough", "Going Back to Cali"), introspective shit ("Sky's the Limit"), ill concept songs ("Ten Crack Commandments"). You've got Big rapping like motherfucking Bone Thugs-n-Harmony, and doing it on the same level as them. The point is, Big cemented his position as one of the greatest rappers of all time with just two albums, and Life After Death shows you exactly why.
8. Jay–Z – The Blueprint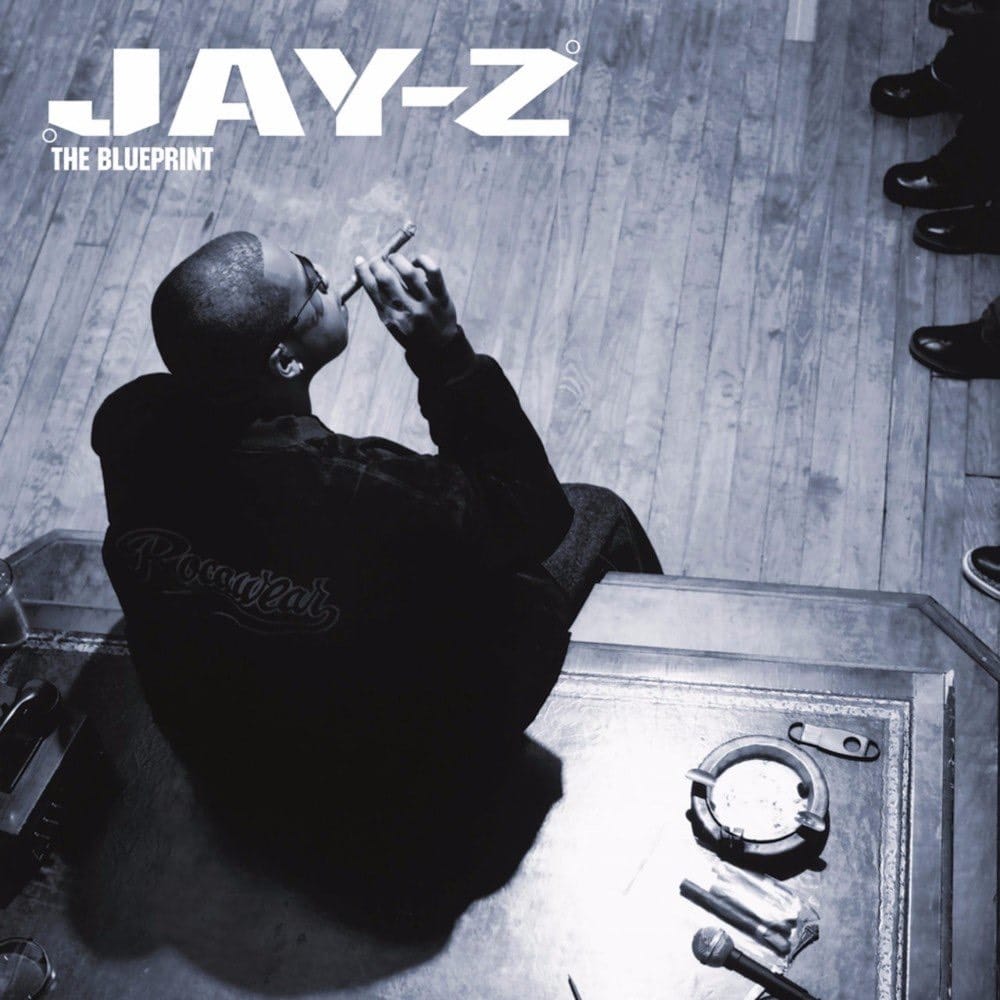 Released: September 11, 2001
Label: Roc-A-Fella, Def Jam
Jay-Z's sixth studio album is the soundtrack to his reign as the King of New York. Never has an MC sounded as self-assured in his status in the rap game as Hov on The Blueprint. Coming off the back of three number one albums, following his breakthrough with Vol. 2… Hard Knock Life, the Roc-A-Fella rapper had ascended to the throne and was now defending it from various challengers. Backed by the lush '70s soul sampling-production of Kanye, Bink and Just Blaze, Hov captivated the masses, on the very same day as the Twin Towers fell no less, by solidifying his crown position, going to war with Mobb and Nas, reminiscing on his come-up, and talking love, loss and hustle. In a catalogue that boasts of several classics and many, many platinum plaques, The Blueprint still stands tall as Jay-Z's crowning achievement.
7. Wu–Tang Clan – Enter the Wu–Tang (36 Chambers)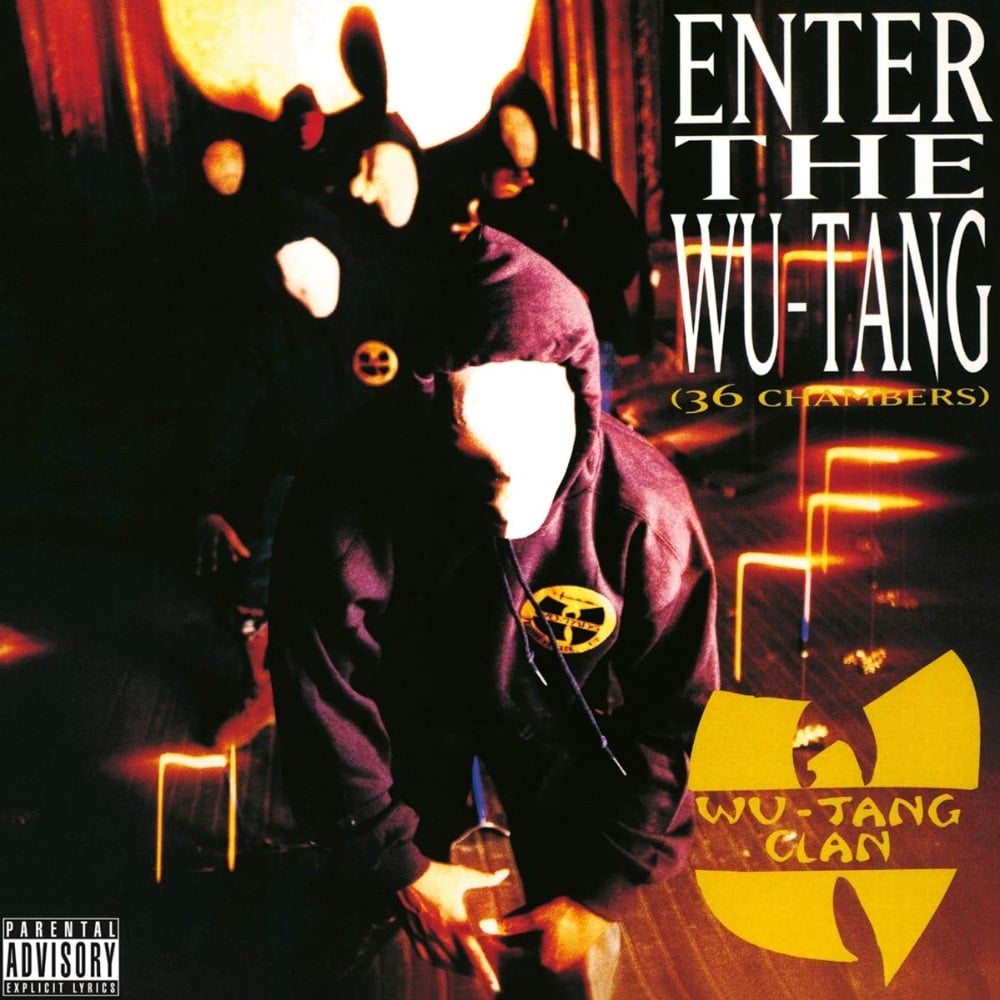 Released: November 9, 1993
Label: Loud
When nine masked killer MCs hailing from Staten Island kicked down the door with their debut single "Protect Ya Neck" in 1992, they struck a match in the underground that ignited a global movement. The production was lofi and gritty, the rappers were aggressive yet distinctive with their own flavours, they called Staten Island Shaolin and their group the Wu-Tang Clan; it was nothing hip hop had ever seen before. When Enter the Wu-Tang (36 Chambers) dropped almost a year later, it helped pave the way for the East Coast Renaissance of the mid-90s, shifting the spotlight back to New York at a time when L.A. had it on lock. The MCs were totally original with their precise rhymes about martial arts, comic books and life in the projects, while RZA was the dusty production maestro who laced the rappers with the illest soul samples and gritty drums. From a rapping, production as well as business point of view, Enter the Wu–Tang (36 Chambers) is a landmark rap release, and absolutely one of the greatest hip hop albums ever released.
6. Dr. Dre – The Chronic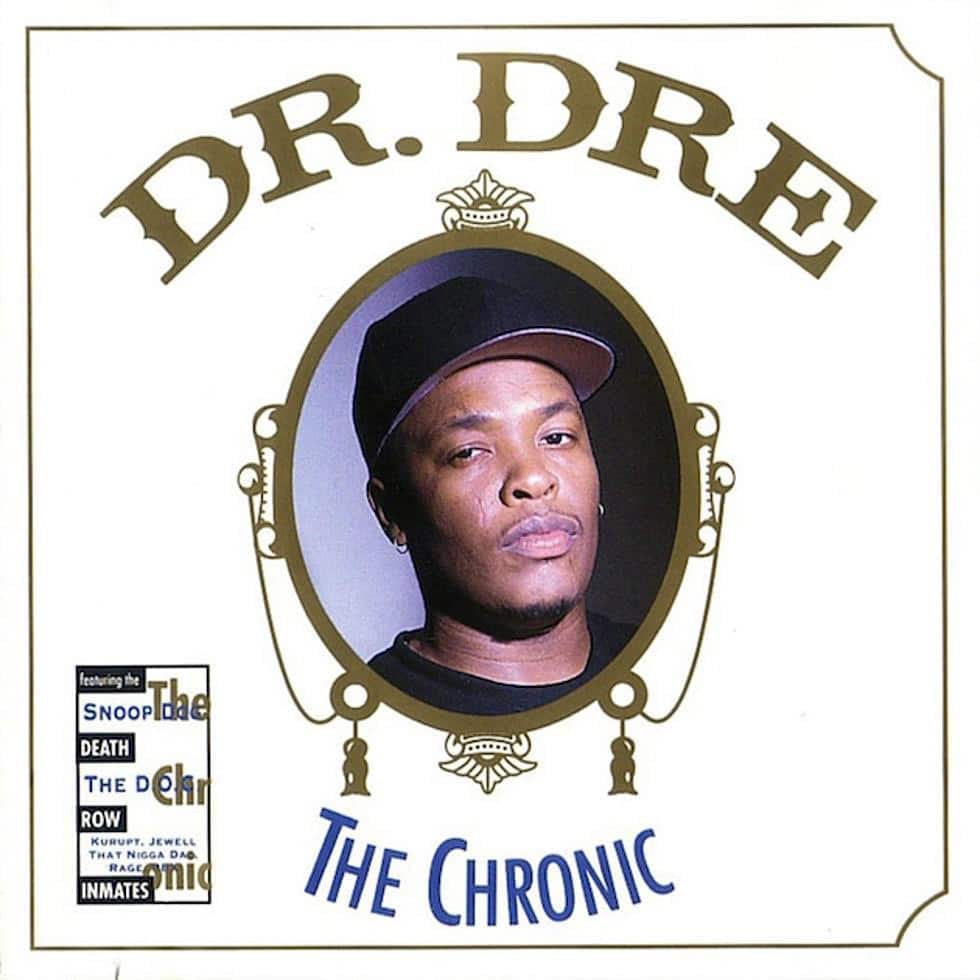 Released: December 15, 1992
Label: Death Row, Interscope
There have been few hip hop albums that have had the seismic impact that Dre's debut album had in 1992. Having split from N.W.A. after a short but explosive run, Dre linked up with Suge Knight to form Death Row Records and began working on The Chronic. Upon its release, the G-Funk classic completely changed the rap landscape, launching the careers of West Coast greats like Snoop Dogg, Daz Dillinger, Kurupt, Nate Dogg, and Warren G; recontextualised gangsta rap to a wider audience; and established Death Row as one of the most important rap record labels in history. But putting all that aside, The Chronic just sounded dope as fuck. Even to this day, Dre's crisp production laced with P-Funk samples and Snoop's laconic, lyrical style have aged extremely well, making it one of the most replayable rap albums ever.
5. Raekwon – Only Built 4 Cuban Linx…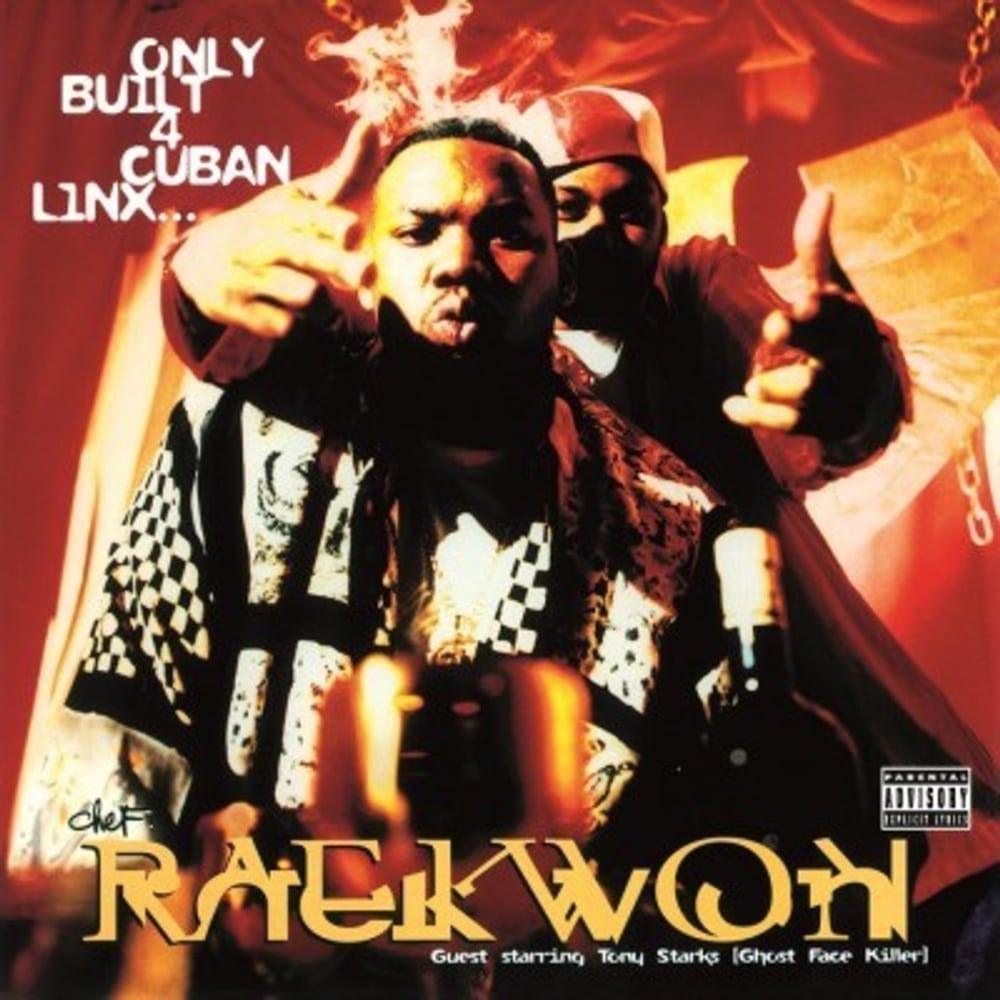 Released: August 1, 1995
Label: Loud, RCA
A cinematic masterpiece released during Wu-Tang's peak era, Raekwon's Only Built 4 Cuban Linx… has long been regarded as the holy grail of street rap, as Pusha T once said. In fact, the Virginia MC used The Purple Tape as inspiration for his 2018 classic Daytona. The third Wu solo album released, following Meth and ODB, Only Built 4 Cuban Linx… featured a more layered and refined sound from RZA. While previous releases emphasised broken samples over snapping drum breaks, the Abbott ups the ante on here, opting for a richer, fuller production technique that pulled in soul samples, polished strings and murmuring piano loops. Lyrically, Chef and his co-host Ghostface are on-point the whole way through with Rae playing the cool, laid-back mafioso don and Starks as his unhinged enforcer. Even the skits like "Striving for Perfection," the Big-baiting "Shark Ni**as (Biters)" and classic intro to "Glaciers of Ice" all have a purpose and are better than anything Wu had done earlier. Bottom line is: Only Built 4 Cuban Linx… is undoubtedly the greatest street rap album of all time.
4. A Tribe Called Quest – Midnight Marauders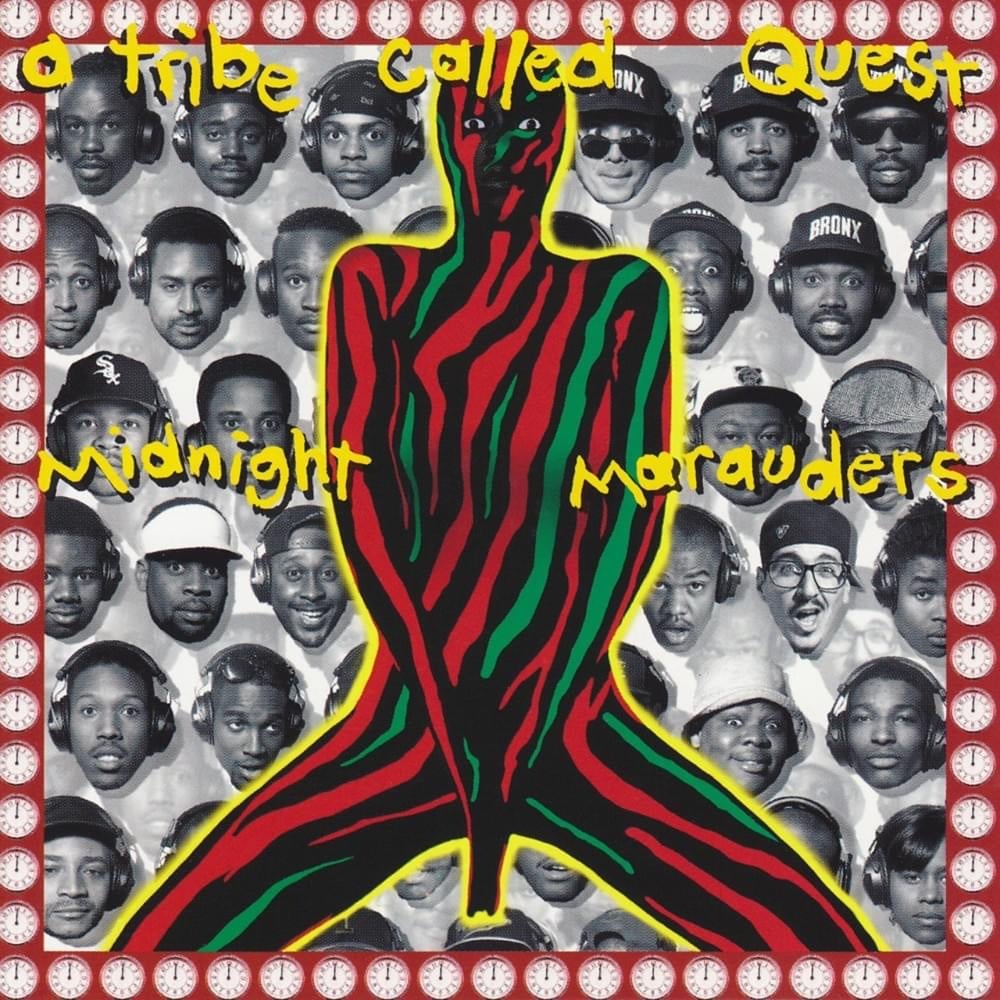 Released: November 9, 1993
Label: Jive
A Tribe Called Quest's third album also happens to be their best album. The trio struck magic on their debut, People's Instinctive Travels and the Paths of Rhythm, by blending rich jazzy riffs, cracking drum breaks and raps about Afrocentric living. They then evolved their sound on The Low End Theory, one of the finest produced rap albums of all time, with the help of legendary mixing engineer, Bob Power, while Q-Tip and Phife Dawg locked in with each other lyrically. On Midnight Marauders, Tribe perfected everything. From the rich, laid-back samples, crisp drums and live instrumentation, to Tip and Phife's chemistry on the mic and the duo's effortless wordplay, Midnight Marauders is one funky masterpiece. There are only a handful of artists in hip hop history who have managed to one-up both their debut and sophomore (OutKast, Kanye and Kendrick come to mind), so this is rarefied presence we're talking about. Midnight Marauders isn't just Tribe's best album, it's one of the best rap albums ever made.
3. Ice Cube – AmeriKKKa's Most Wanted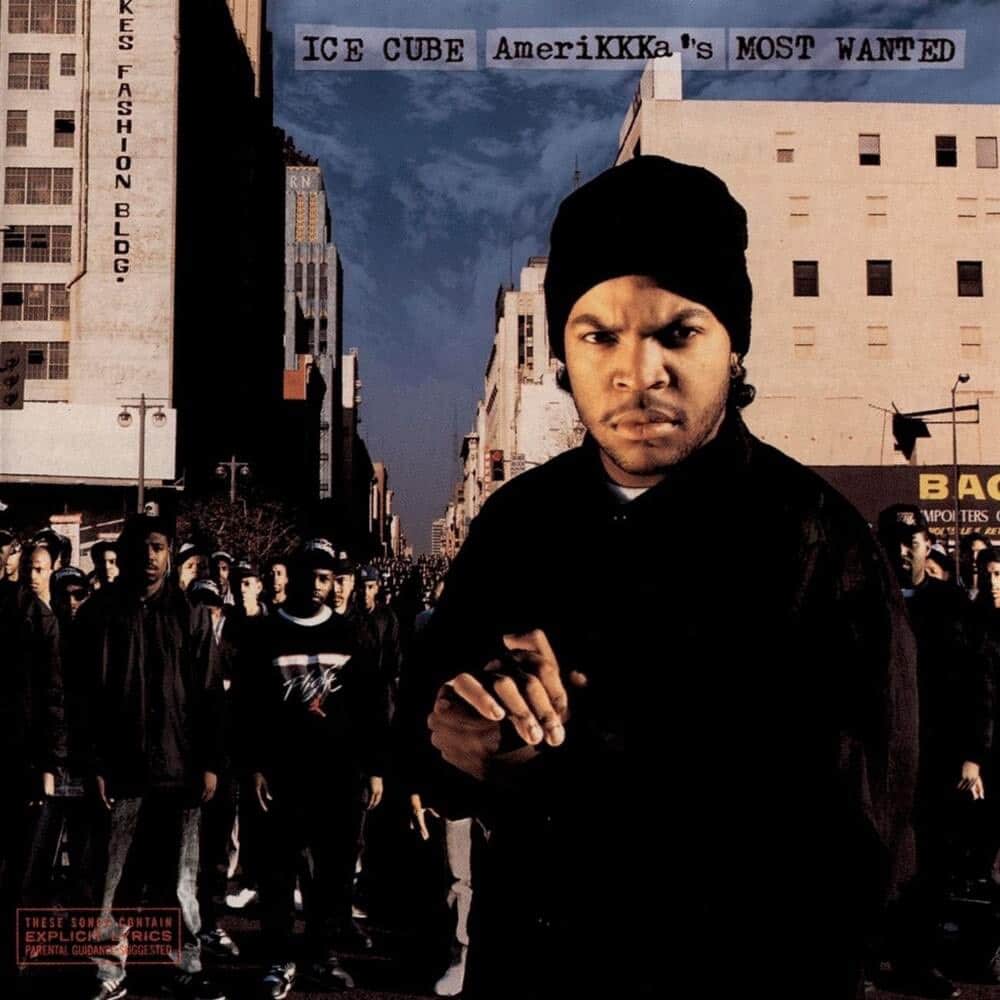 Released: May 16, 1990
Label: Lench Mob, Priority
After splitting up with N.W.A. due to financial disagreements, Ice Cube travelled to New York to link up with the famed Bomb Squad, legendary for the chaotic funk they produced on Public Enemy records. The union between East and West resulted in one of the greatest rap albums ever created. No longer burdened by group members who needed their rhymes written for them, Ice Cube's subversive writing and incendiary delivery is on full display as he takes the listener through a first-person narrated experience of life in the projects, gang warfare, racism and poverty. It's the first album of a five-year run that cemented Ice Cube as one of the greatest rappers of all time.
2. OutKast – Aquemini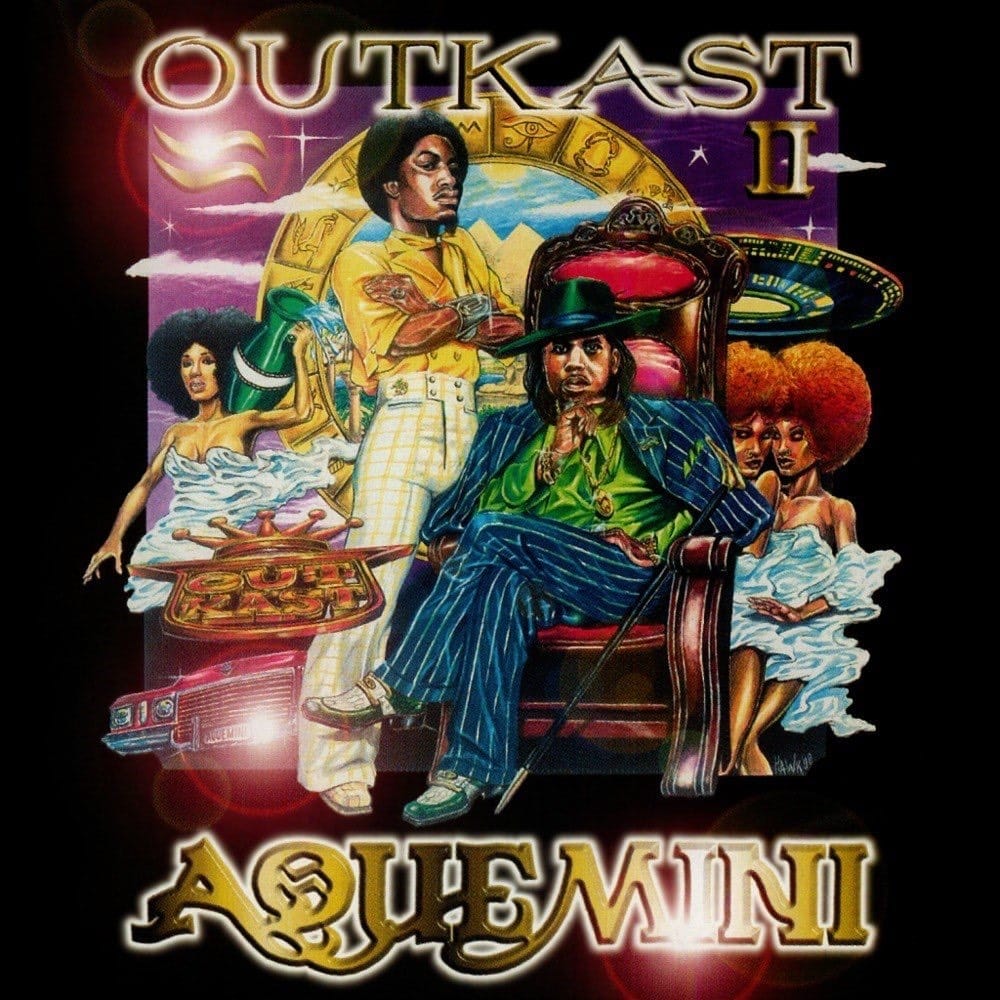 Released: September 29, 1998
Label: LaFace, Arista
Combining the earthly live instrumentation and funk-soaked soul of Southernplayalisticadillacmuzik and ethereal spacey vibes of ATLiens, and then sprinkling some psychedelia on for extra flavour is how OutKast created their 1998 magnum opus. Although, truthfully, the Atlanta duo has one of those rarefied catalogues in hip hop where you could argue for any of their albums to their best. The thing that separates Aquemini from the pack for me is that, not only does it sound amazing with some of the best rapping and production ever, but it also feels important in the grand scheme of things. There's the mission statement upfront on "Return of the 'G'" where Andre 3000 makes it very clear where he stands as an artist, and then the album closes off with "Chonkyfire" where the duo's speech at the monumental 1995 Source Awards is featured. Andre uttered pure prophecy when he said "But it's like this, the South got somethin' to say. That's all I got to say"
1. Nas – Illmatic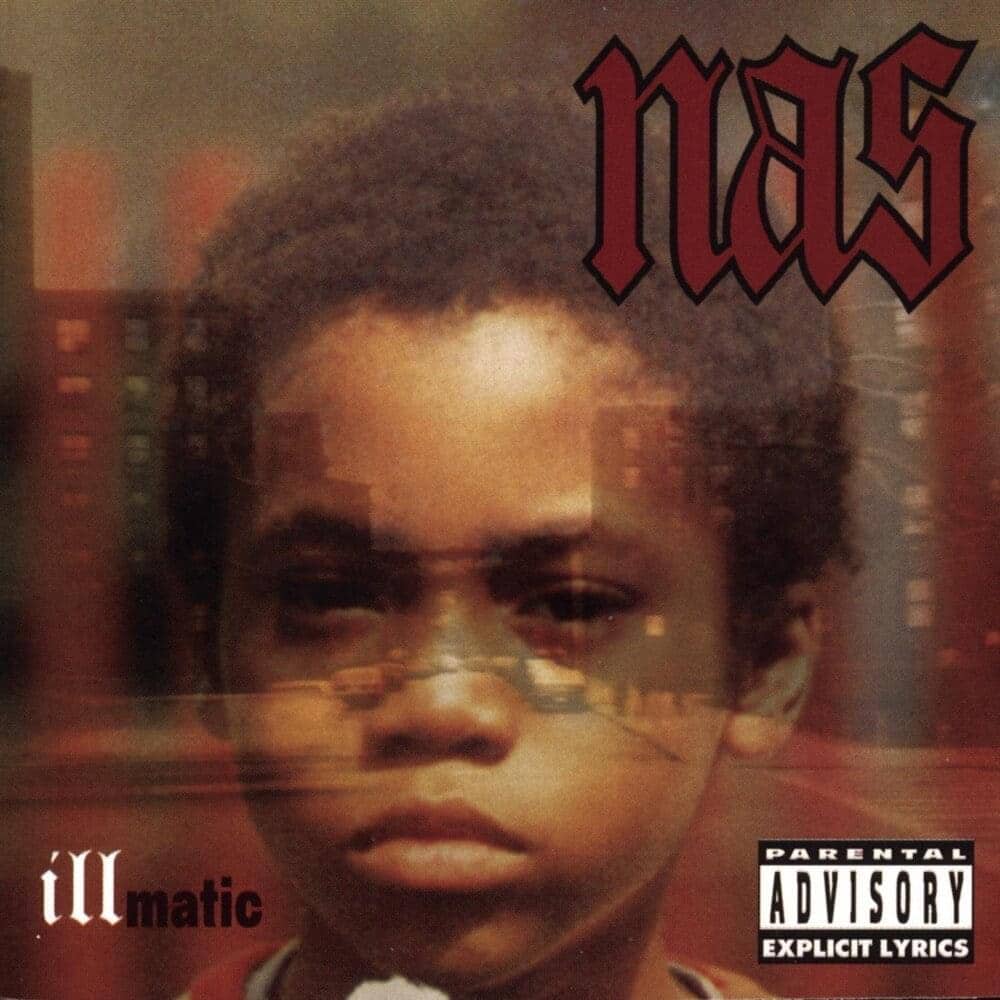 Released: April 19, 1994
Label: Columbia
Fuck yeah, Nas' Illmatic is the greatest hip hop album of all time. How is this even a debate? Were you expecting anything other than Nas' brilliant debut to show up in the top spot? Look, people have written entire books dedicated to the genius of this album, so I don't need to sit here and break it down for you. Put simply, Illmatic is the most perfect marriage of beats and rhymes in hip hop history. Backed by four of the greatest hip hop producers of all time (DJ Premier, Pete Rock, Large Professor, and Q-Tip) who all brought their A-game to the recording sessions, Nas shined a light on day-to-day life in the Queensbridge projects in the most vivid, poetic way possible. Then there's the way that Illmatic changed hip hop. As soon as it dropped, every rapper serious about their craft were put on notice (Jay-Z changed his whole lyrical style after hearing it); having multiple producers on an album became a trend; it galvanised the King of New York title; and it helped bring the spotlight back to the East Coast at a time when the West Coast was dominating. Bottom line is: Illmatic is the best hip hop debut, the best '90s rap album and the best hip hop album of all time, period.