Known for pioneering the alternative rap movement, A Tribe Called Quest seamlessly fused jazz, funk, and Afrocentric consciousness to carve their own unique niche in the hip hop landscape.
From their captivating debut, People's Instinctive Travels and the Paths of Rhythm, to the somber reflections on The Love Movement and the triumphant return with We Got It from Here… Thank You 4 Your Service, Tribe has had a hand in influencing countless hip hop artists, including Kanye, The Roots, J Dilla, Nas, Andre 3000, Pharrell and plenty more.
So, without further ado, let's embark on this retrospective voyage through the hypnotic world of A Tribe Called Quest, as we rank their albums from worst to best, showcasing their monumental contributions to the world of hip hop.
The Love Movement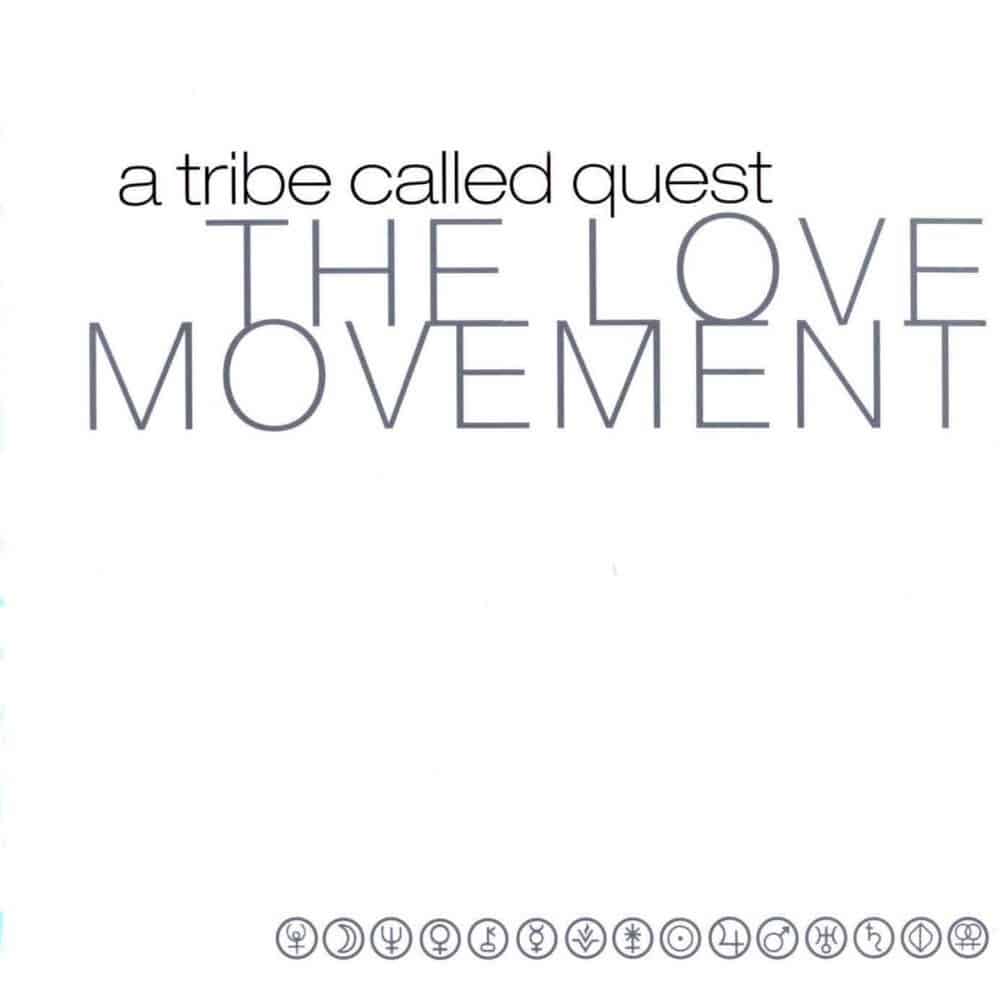 Released: September 29, 1998
Label: Jive
The Love Movement, A Tribe Called Quest's swan song during Phife Dawg's lifetime, is a poignant and complex album that captures the essence of a group on the brink. Dropping on September 29, 1998, this concept album weaves a narrative around love, showcasing the group's versatility and vulnerability. The Ummah's production brings a stripped-down R&B and jazz-infused vibe, reminiscent of their previous efforts on Beats, Rhymes and Life. The Love Movement is an undeniably disjointed chapter in Tribe's discography, reflecting the internal turmoil between Q-Tip and Phife Dawg. Despite these struggles, the album still manages to serve up a few gems, like the hypnotic Dilla-produced "Find a Way," the infectious "Like It Like That," and the soulful "The Love." But when compared to their earlier masterpieces, the album lacks that undeniable Tribe chemistry.
Beats, Rhymes and Life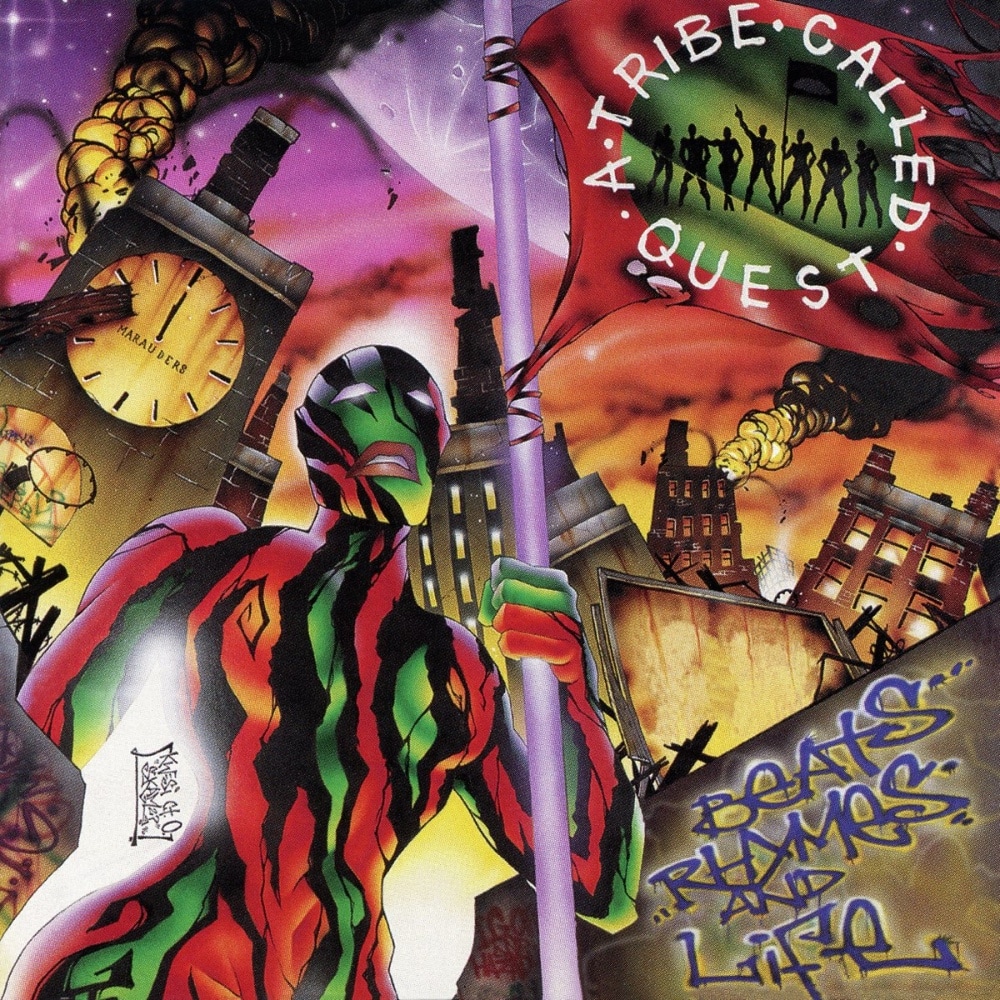 Released: July 30, 1996
Label: Jive
Following Midnight Marauders, Tribe's dynamic underwent a drastic transformation, with Phife Dawg relocating to Atlanta and Q-Tip converting to Islam and nowhere is that more evident than on Beats, Rhymes and Life. The formation of The Ummah—a production team consisting of Q-Tip, Ali Shaheed Muhammad, and Jay Dee—further altered the group's chemistry, resulting in a stark departure from the group's classic sound. The album's complexity is both its strength and weakness. While Tribe's lyrical prowess shines through, the group's chemistry feels strained, hinting at the growing tensions between Q-Tip and Phife Dawg. Beats, Rhymes and Life may not be as iconic as its predecessors, but it stands as a solid entry in Tribe's discography, a testament to their ability to push boundaries and evolve.
People's Instinctive Travels and the Paths of Rhythm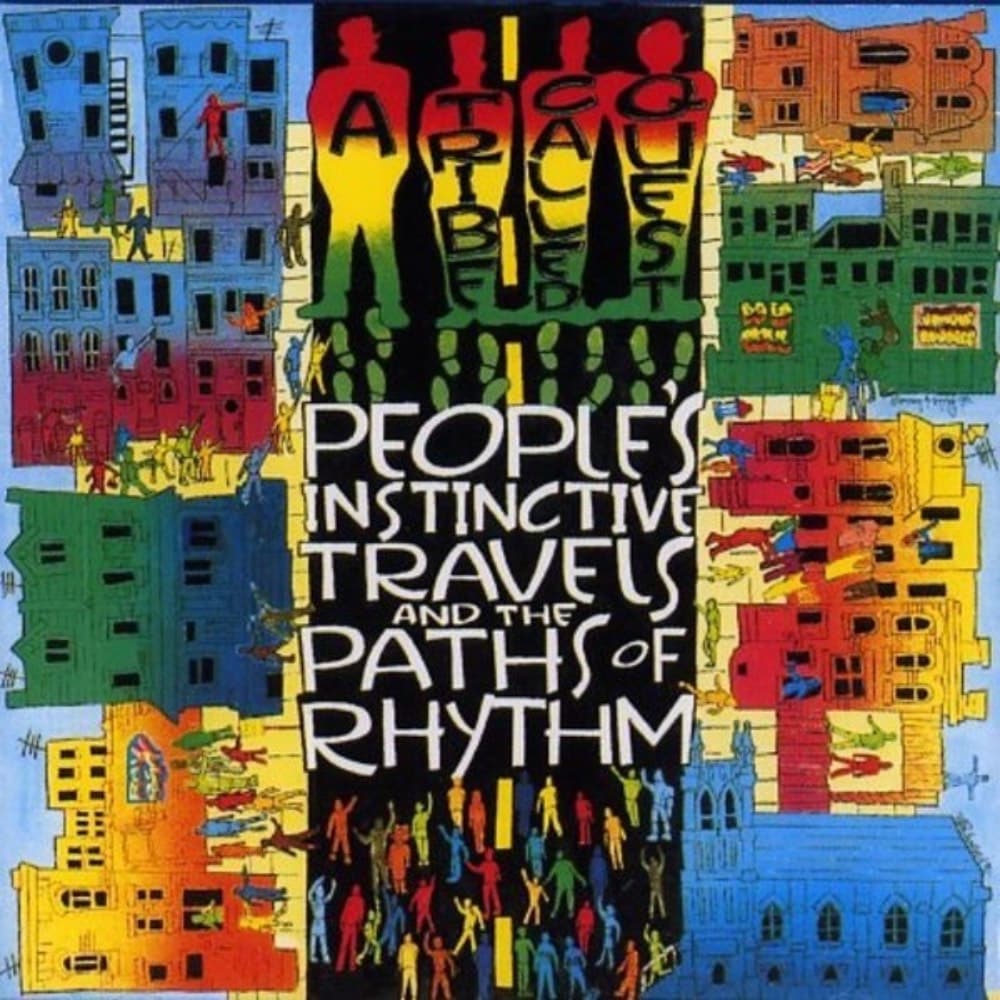 Released: April 10, 1990
Label: Jive, RCA Records
As Tribe's first foray into the music world, People's Instinctive Travels and the Paths of Rhythm established their signature fusion of jazz, hip hop, and Afrocentric pride, laying the foundation for the group's iconic sound. Their debut has since become a cornerstone of alternative hip hop, influencing countless rappers and producers, including Nas, Pharrell, Kanye, Andre 3000, and plenty others. The record's unconventional production and lyricism, combined with Tip's charismatic talent on the mic, helped to define the group's unique style. From the colorful storytelling on "I Left My Wallet in El Segundo," to the smooth "Bonita Applebum," and iconic "Can I Kick It?", Tribe's captivating introduction to the world remains a pivotal moment in hip hop history.
We Got It from Here… Thank You 4 Your Service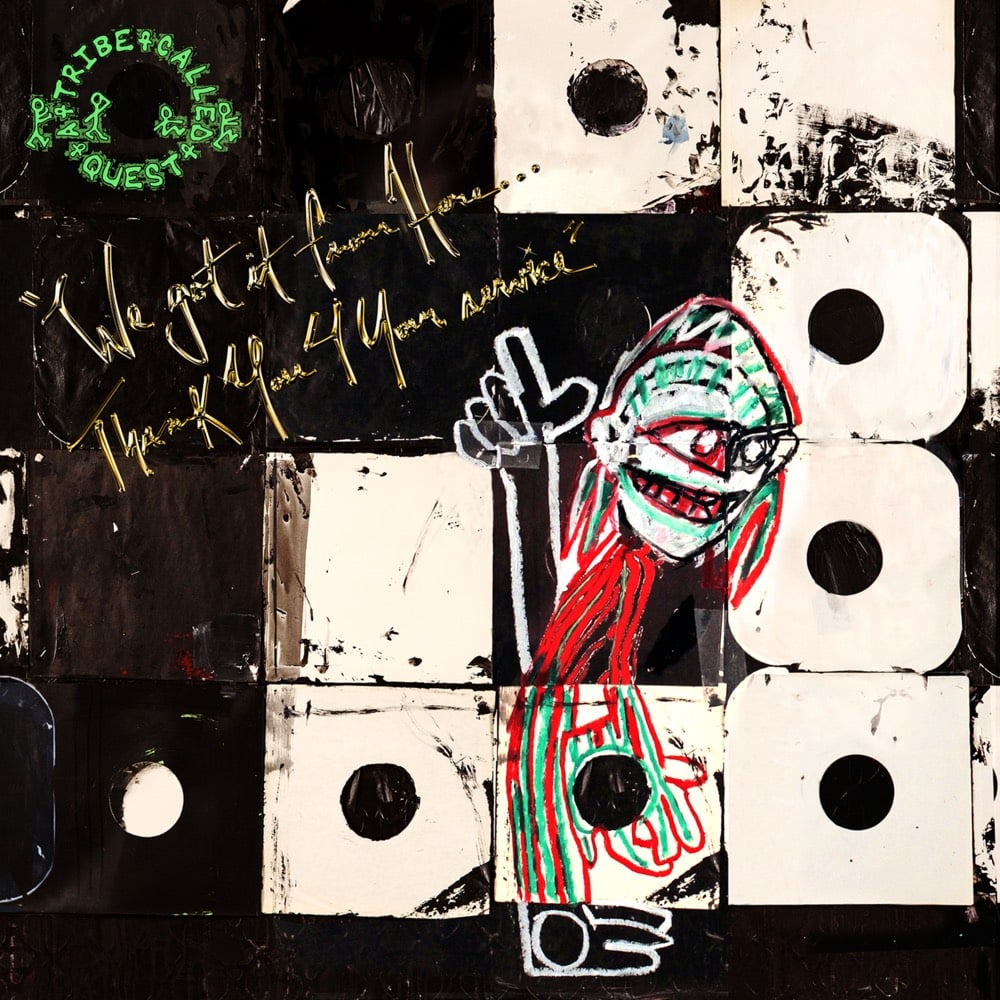 Released: November 11, 2016
Label: Epic
Emerging as a triumphant swan song after an 18-year hiatus, We Got It from Here… Thank You 4 Your Service marked a powerful and fitting conclusion to Tribe's illustrious career. Seamlessly blending the nostalgic charm of Tribe's earlier work with a daring, experimental approach, the album not only pays homage to their roots but also boldly ventures into uncharted territory. Featuring a star-studded roster of guest appearances, including André 3000, Kendrick Lamar, Jack White, Elton John, Kanye West, Anderson .Paak, Talib Kweli, Consequence, and Busta Rhymes, the album is a final testament to the group's far-reaching influence across the culture.
The Low End Theory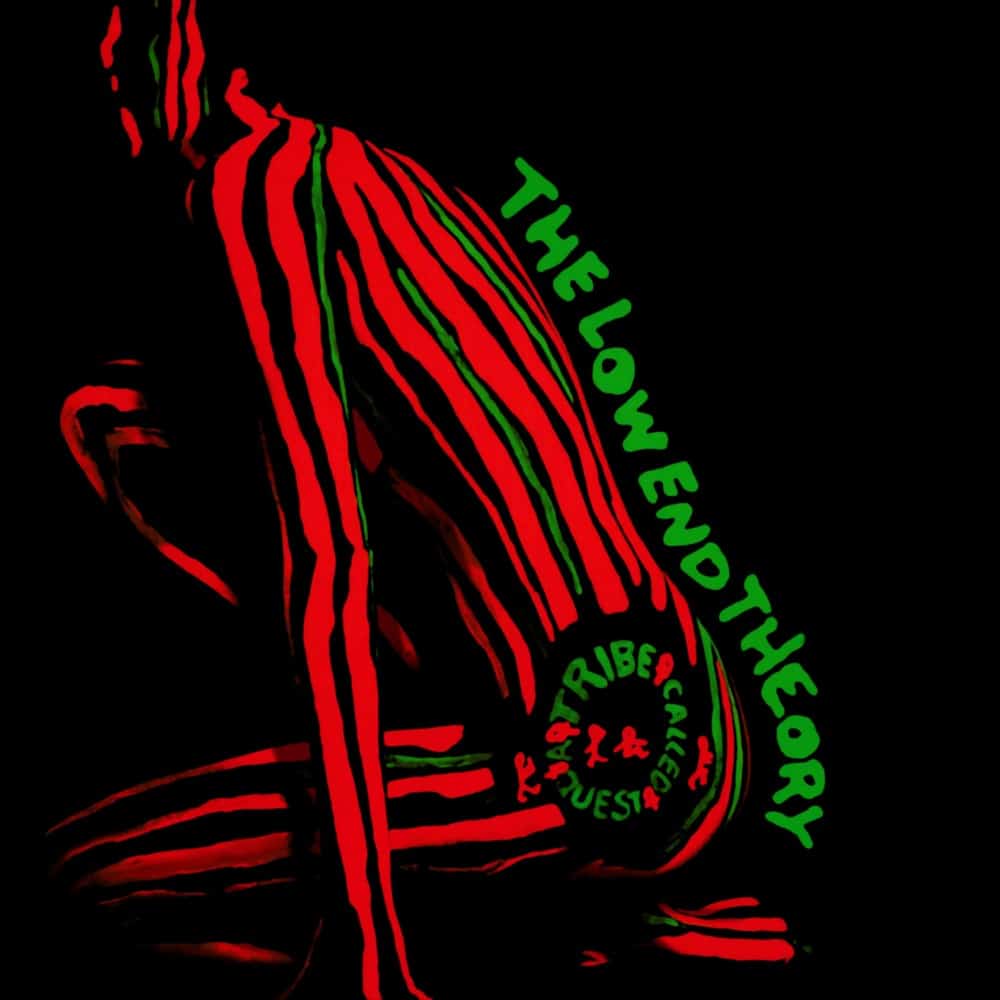 Released: September 24, 1991
Label: Jive
Elevating the art of hip hop production to new heights, A Tribe Called Quest's groundbreaking sophomore album was a transformative record that cemented the group's position as culture innovators and pioneers. Featuring the dynamic interplay between Q-Tip and Phife Dawg (who features much more prominently on here), their witty wordplay, social commentary, and humor resonate throughout the album. From a production standpoint, Low End Theory featured the work of legendary double bassist Ron Carter and mixing engineer, Bob Power to pioneer a fresh fusion of jazz and hip hop. Dr. Dre would go on to acknowledge the album's influence on the creation of The Chronic. With timeless tracks like "Check the Rhime," "Scenario," and "Buggin' Out," The Low End Theory is a masterful work that has been cemented as one of the greatest hip hop albums of all time.
Midnight Marauders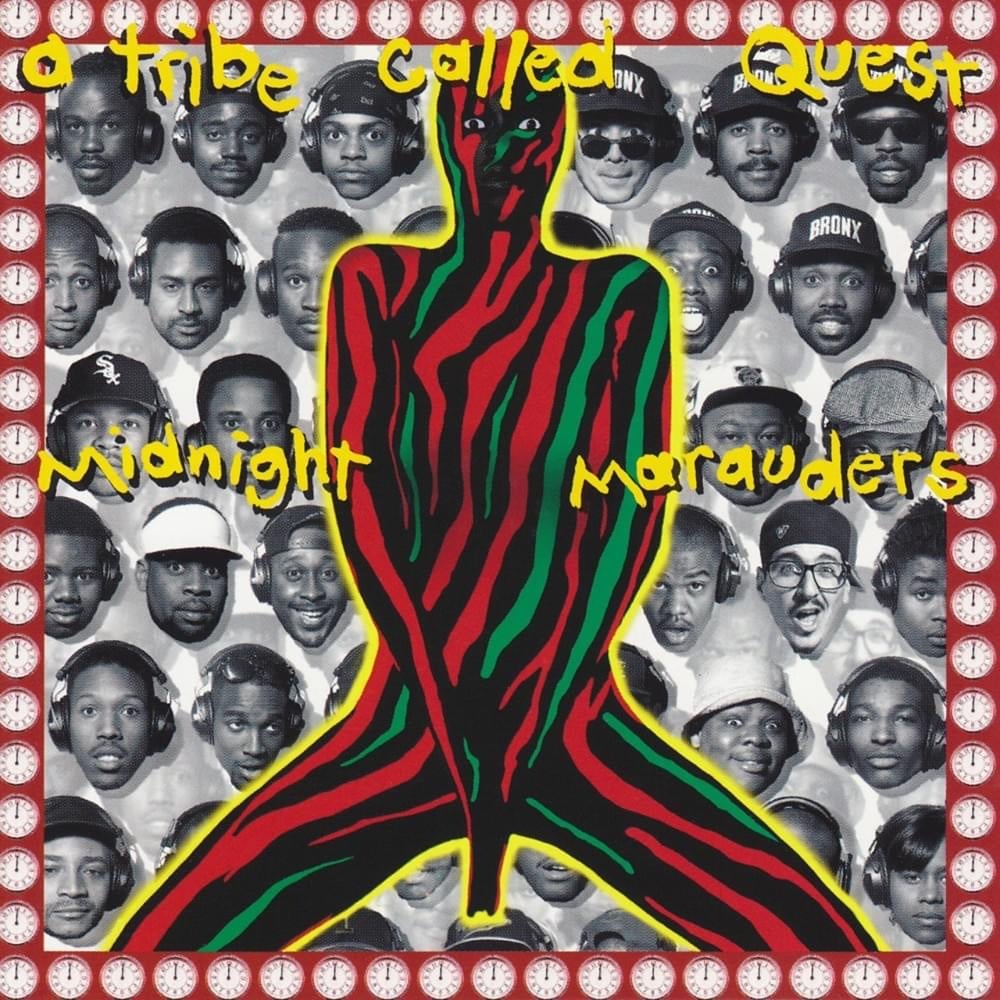 Released: November 9, 1993
Label: Jive
Building upon the success and innovative sound of their previous albums, People's Instinctive Travels and the Paths of Rhythm and The Low End Theory, the group sought to further refine their signature bass-heavy, jazz-infused sound. Midnight Marauders exhibits a harmonious blend of gritty, eclectic beats based on jazz, funk, soul, and R&B samples, complemented by Tip and Phife's back-and-forth raps. Originating in the creative haven of Phife's grandmother's basement, Tip and the crew experimented with their production equipment, crafting an electrifying soundscape that infused their signature bass-heavy, jazz-inspired beats with a fresh, infectious energy. The album's recording sessions, which spanned nine months across various New York City studios, were a collaborative melting pot of inspiration, with Q-Tip at the helm and valuable contributions from Skeff Anselm, Large Professor, and DJ Ali Shaheed Muhammad. With classic tracks like "Award Tour," "Electric Relaxation," and "Oh My God," Midnight Marauders is the perfect showcase of Tribe's artistry, with each member delivering their peak lyrical and production performances.