Emerging in the late 90s, Aesop Rock cemented himself as one of the underground rap's most formidable lyricists. His work, from the inception, showcased not just his aptitude for complex lyricism but also his keen ear for avant-garde beats and rhythms. Over the decades, he's managed to stay true to his craft, resisting commercial pressures, consistently diving deeper into his artistry.
Starting with 1997's Music For Earthworms, it was evident that Aesop Rock wasn't going to be your run-of-the-mill rapper. He challenged norms, pushing boundaries both lyrically and sonically. As he evolved, his discography painted a vivid landscape of his mind and the world around him. His dedication to the culture is evident in every verse, every album, as he's inspired countless artists to prioritize depth and substance.
So let's get into it. From his self-released debut, Music for Earthworms, to the Def Jux magnum opus, Labor Days, and his collaboration with Blockhead Garbology, we rank every Aesop Rock album, from worst to best.
Written by: Tim Fish (gingerslim) is a UK based freelance writer and music journalist who has been covering independent hip hop since 2007. He currently writes for The Wire Magazine and Grown Up Rap, as well as contributing to a number of other sites and publications.
Music For Earthworms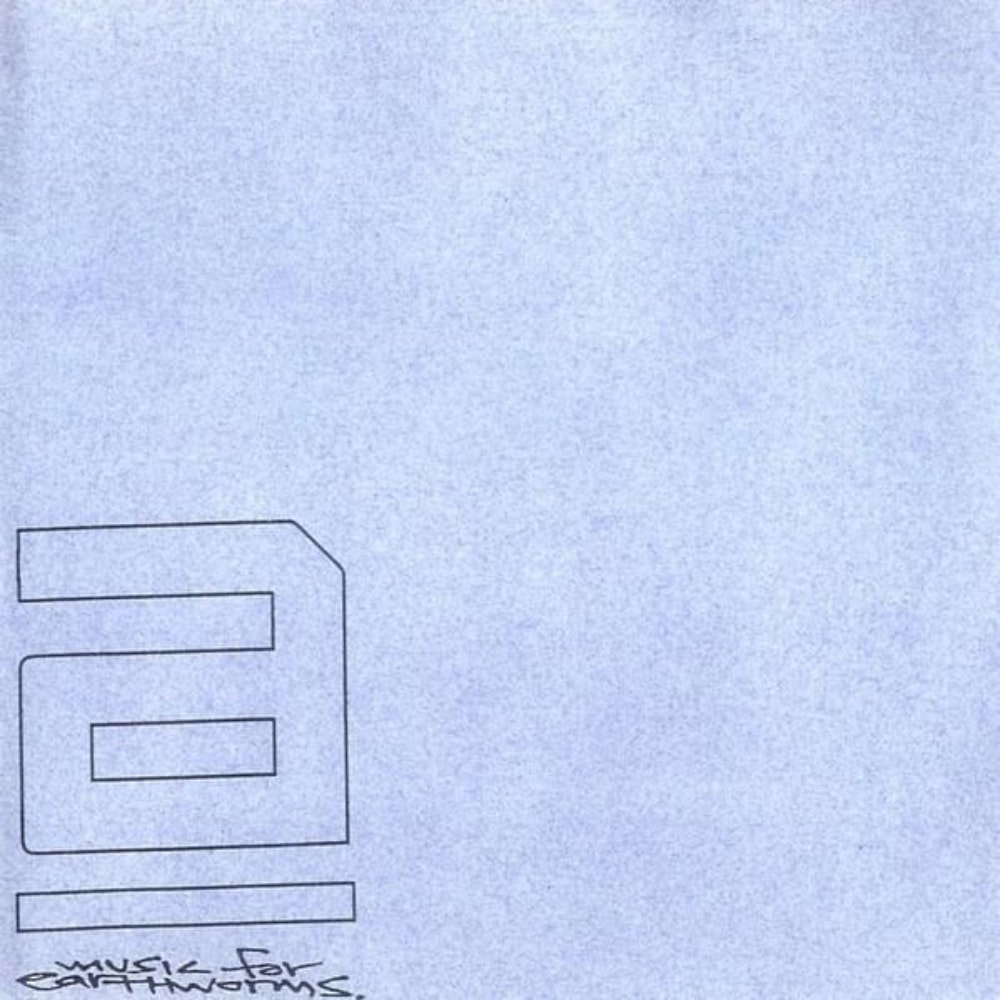 Released: August 15, 1997
Label: Self-released
Singles:N/A
Features: Percee-P
I'm starting at the beginning and skirting around the fact that Aesop Rock's debut wasn't strictly an album. Music For Earthworms serves as the perfect origin story, providing us with an early insight into one of the most gifted artists of all time. And what we find when we return to the start, is that Aesop Rock was never not a linguistic force majeure, marrying an unparalleled lexicon with a studious understanding of the craft of rap writing. Though the project lacks the cohesion of his later works, it's still an important entry in his back catalogue.
Float
Released: September 5, 2000
Label: Mush
Singles: N/A
Features: Slug, Vast Aire, and Doseone
It took another three years for us to get an official debut album, during which time Aesop Rock embraced the production side of hip hop. His beats, combined with those of Blockhead and Omega One, proved to be an ideal backdrop for his lyricism, albeit perhaps sounding slightly homogenised by the end of Float. The features helped to keep the variety alive, with Slug, Vast Aire and Doseone bringing their own flavours to the mix. For me, Aesop Rock's best material came further down the line, but that doesn't detract from Float's strength as a debut.
Bazooka Tooth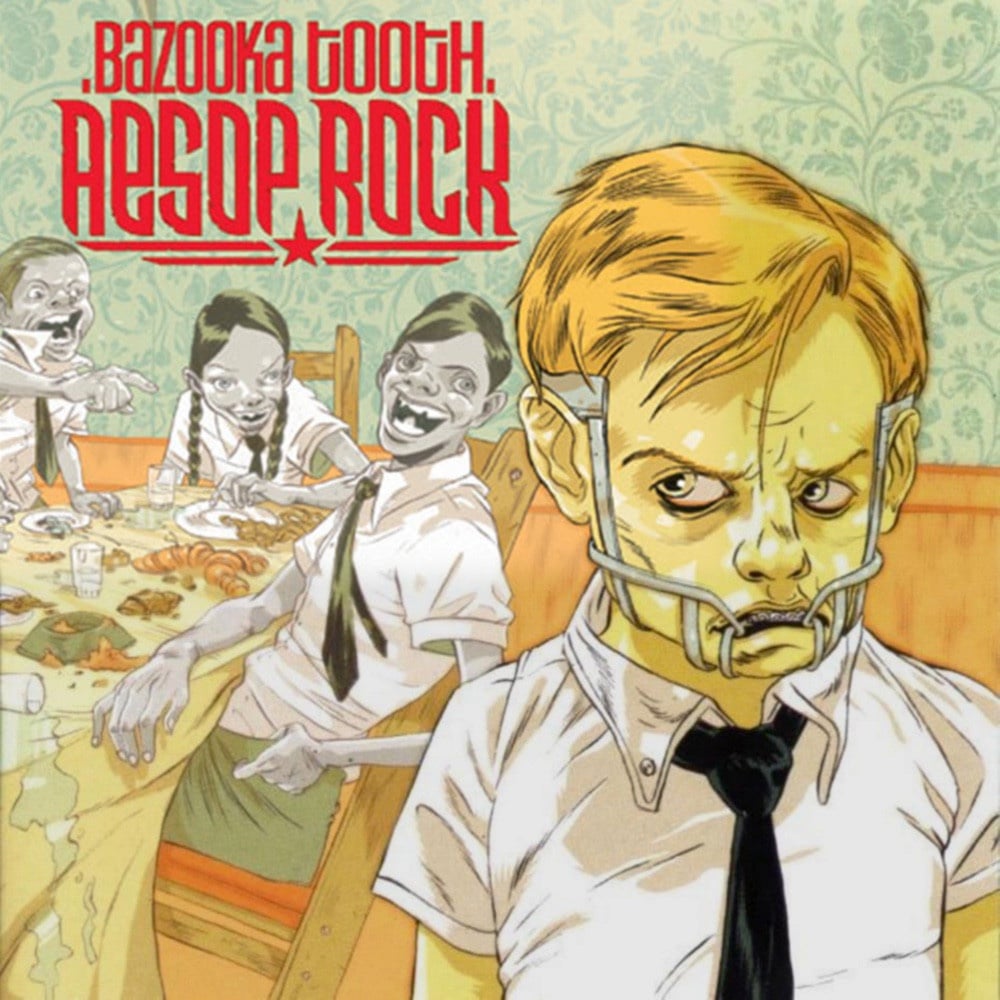 Released: September 23, 2003
Label: Definitive Jux
Singles: "Limelighters", "Freeze", "Easy"
Features: Camp Lo, Party Fun Action Committee, El-P, Mr. Lif
Aesop Rock's second Def Jux outing features some of my favourite tracks from his oeuvre and one of my favourite guest verses of all time, courtesy of El-P on "We're Famous". I also think the album features some of his more interesting production choices. From the clamour of the title track, to the energised kick of the Mr Lif assisted, "11:35", the beats were some of the most innovative I'd heard at the time. The album might have divided critics back then, but for me it's another essential step along the path to Aesop Rock's current level of artistry.
Garbology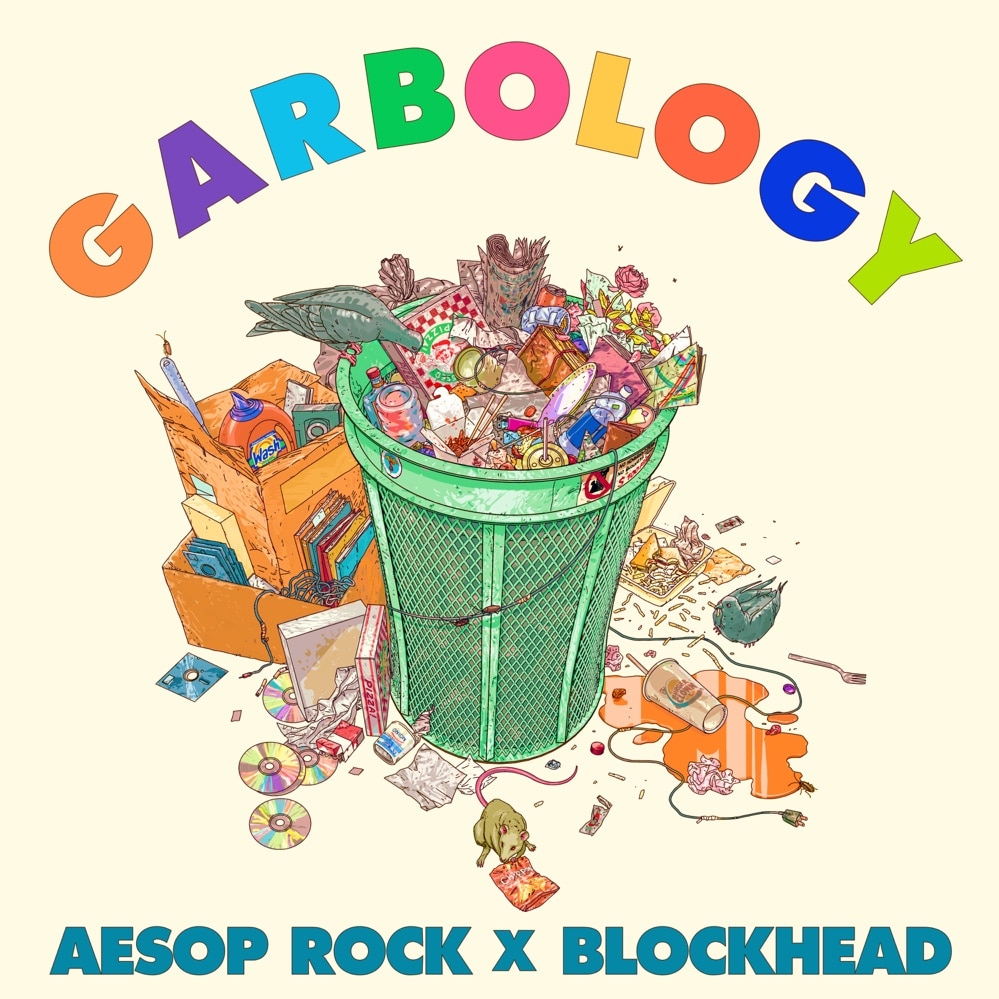 Released: November 12, 2021
Label: Rhymesayers Entertainment
Singles: "Jazz Hands"
Features: Homeboy Sandman
Here's an album that feels like it should have emerged a lot sooner, given how many times he and Blockhead had previously collaborated. Garbology was worth the wait though and I feel its arrival was well-timed, as Aesop Rock had produced the majority of his previous three albums, while Blockhead was riding on the high of a string of successful solo releases. The album contained one of my favourite tracks of the year, "Difficult", which is the one I'd play to anyone who wanted an example of the duo's enduring chemistry. As you will see, a lot of my favourites from Aesop Rock are his self-produced works, but Garbology was certainly the next best thing.
None Shall Pass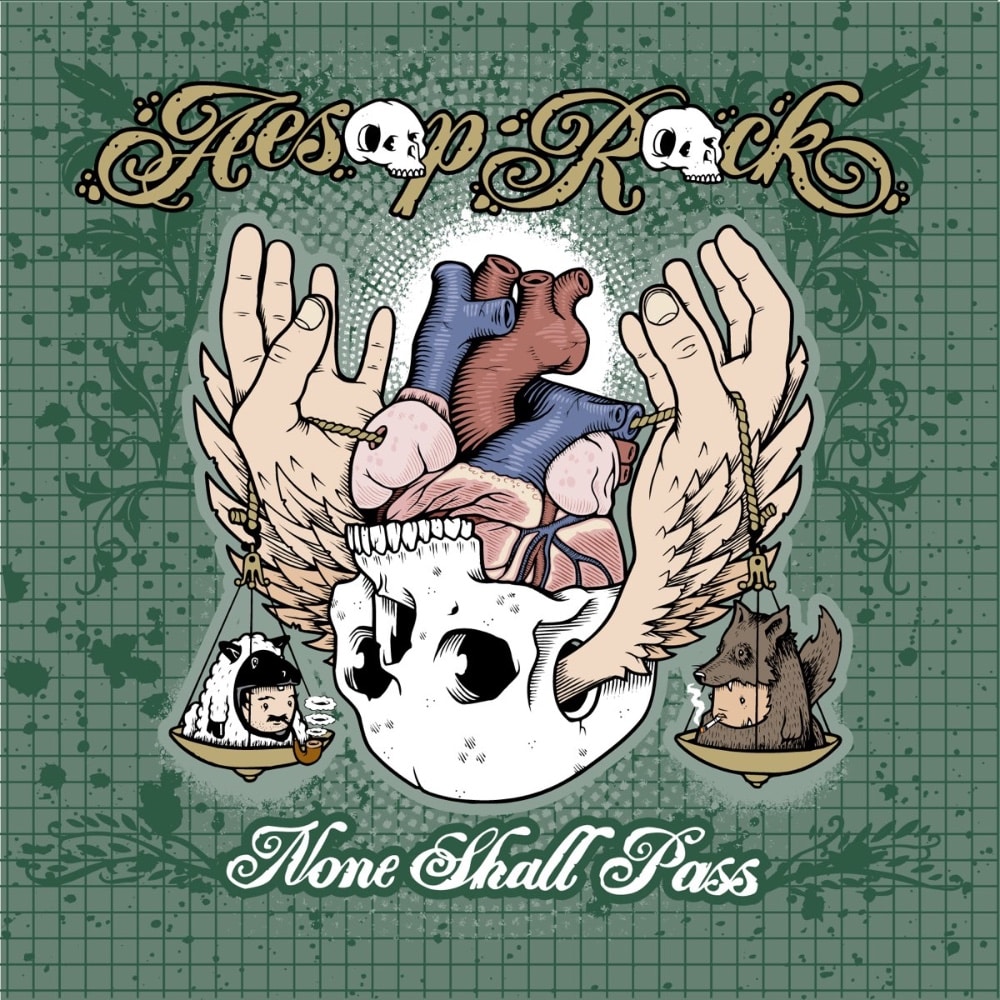 Released: August 28, 2007
Label: Definitive Jux
Singles: "None Shall Pass", "Coffee"
Features: Cage, Breeze Brewin, El-P, Rob Sonic, John Darnielle
This is where the rankings get tough because these last five are definitely my most played and revisited. The title track on None Shall Pass was like nothing else Aesop Rock had released at that point, plus the fact that we got features from El-P, Cage AND Breeze Brewin, made it a crucial release for Weathermen fans. It also continued Aesop Rock's penchant for hidden tracks with "Pigs" ("Where's that weirdo with the fucking kazoo?") and storytelling, with tracks like "Fumes" and "The Harbor is Yours". It marked the end of his multi-producer albums too, with contributions from El-P, Rob Sonic and Blockhead, and it would be another five years before the release of the next album.
Spirit World Field Guide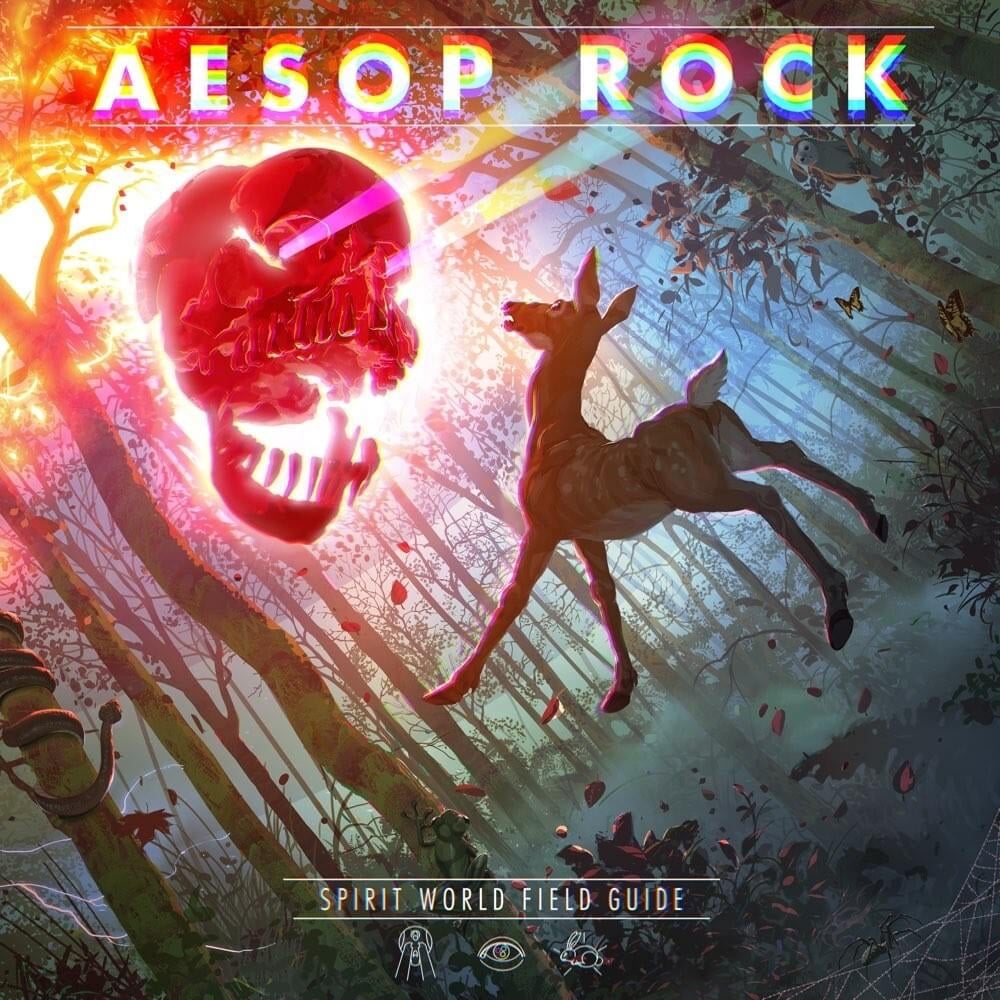 Released: November 13, 2020
Label: Rhymesayers Entertainment
Singles: "The Gates", "Pizza Alley", "Coveralls"
Features: N/A
Aesop Rock's latest solo-produced album is probably my favourite from that category. Hearing how his production has evolved over the years, this album felt the culmination of that progress. It's conceptualised as a guide to the spirit world and also includes tracks dealing with self-induced paranoia ("Dog At The Door") and back pain ("1 to 10"), something that Aesop Rock excels at – namely themes that wouldn't normally permeate into the world of rap writing. The album arrived after he had considered quitting music altogether, but his subsequent reinvigoration comes through loud and clear.
Skelethon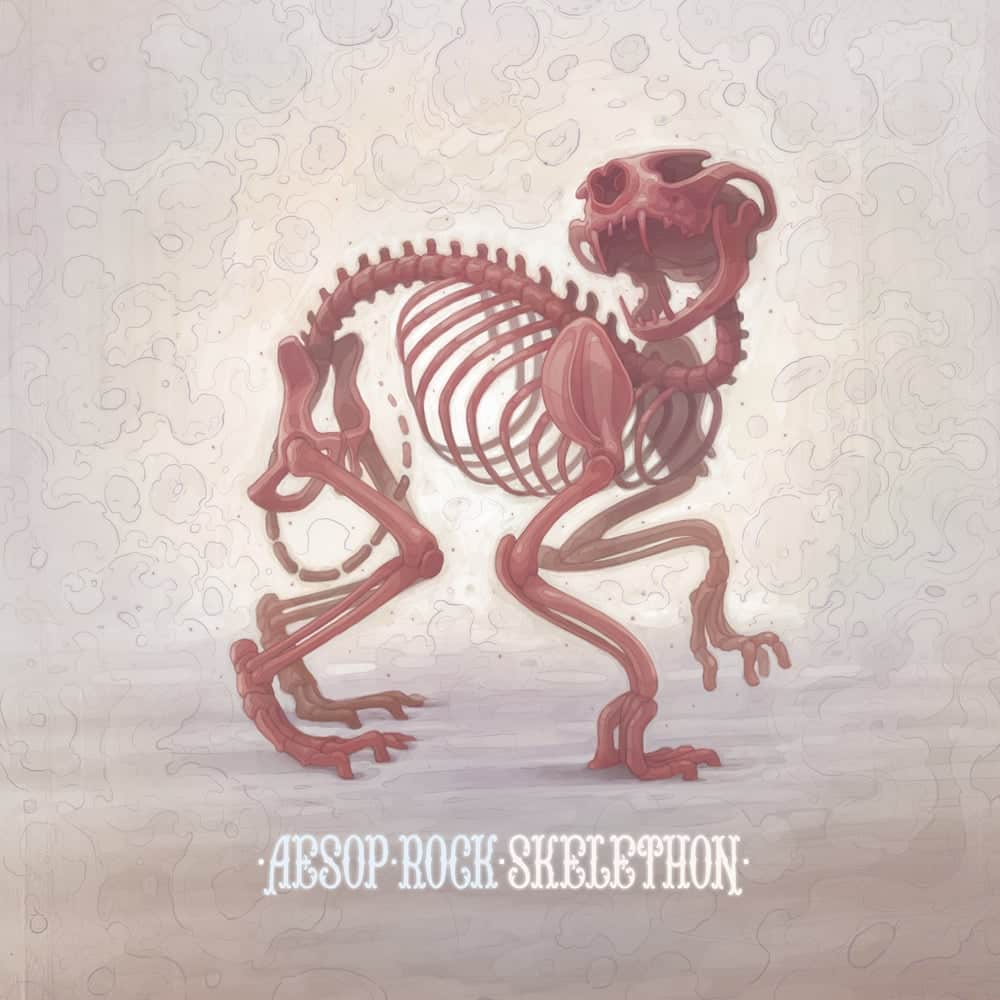 Released: July 10, 2012
Label: Rhymesayers Entertainment
Singles: "Zero Dark Thirty", "ZZZ Top"
Features: Allyson Baker, Hanni El Khatib, Rob Sonic, Kimya Dawson, Murs
This album was where I fully embraced Aesop Rock's talents as a producer. His lyricism was always his biggest strength to me in the earlier days, but hearing him handle production duties on a whole album made me reassess. There are some powerful moments on this album, like the line about not being able to remove your dead friends' names from your phone, which stands out in an otherwise heavily abstracted track. Or the brutal honesty in the final verse of "Gopher Guts", which rang especially true on a personal level for me too. I think this was the first time his music had moved me and so the album will always hold a special place in my heart.
The Impossible Kid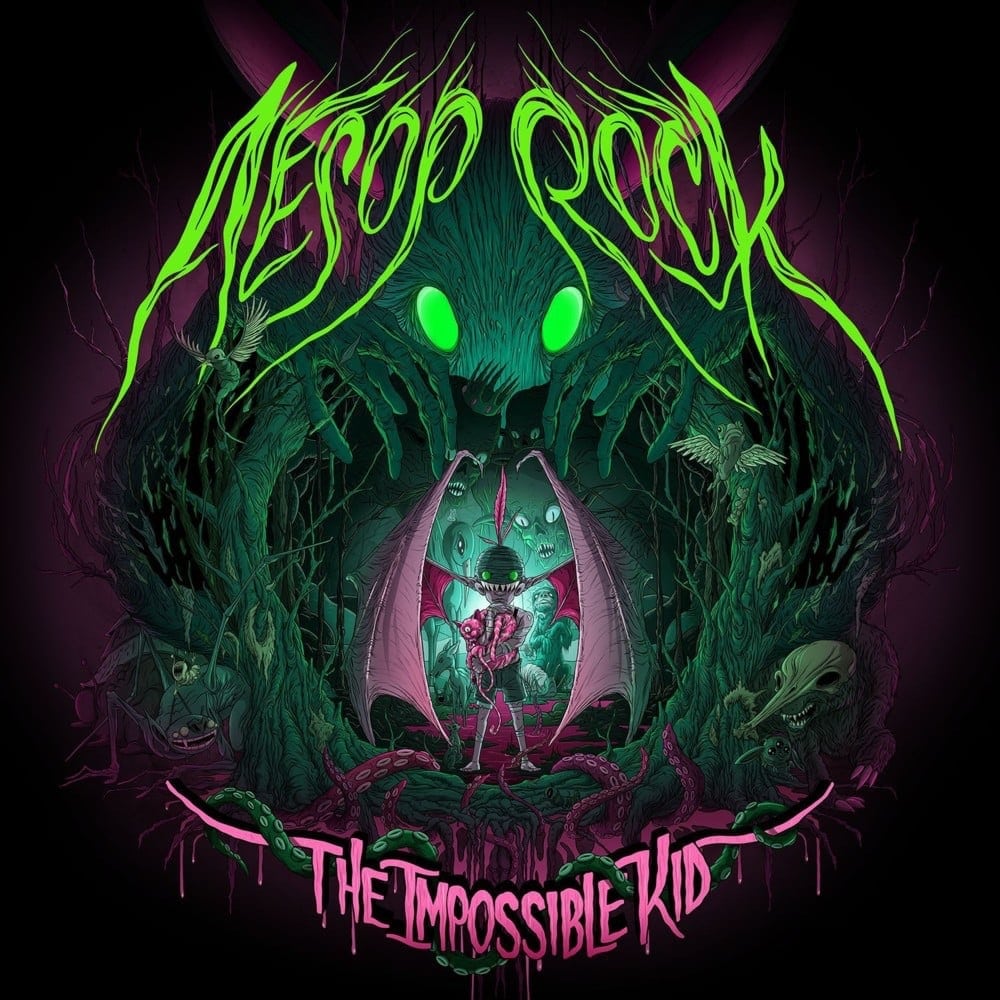 Released: April 29, 2016
Label: Rhymesayers Entertainment
Singles: "Rings", "Blood Sandwich"
Features: N/A
Aesop Rock's seventh studio album arrived in an era where his writing had become less abstract and more introspective. It's probably his most personal album to date, touching on themes of grief ("Get Out of the Car"), mental health ("Shrunk"), his early passion for art ("Rings") and his pet cat ("Kirby"). Its release was also accompanied by one of the most ambitious videos of his career, thanks to Rob Shaw's abridged figurine version of The Shining, which perfectly played alongside the album in its entirety. It was the first album Aesop Rock had made without any features – excluding a bonus track – which only added to its intimacy and strengthened its potency.
Labor Days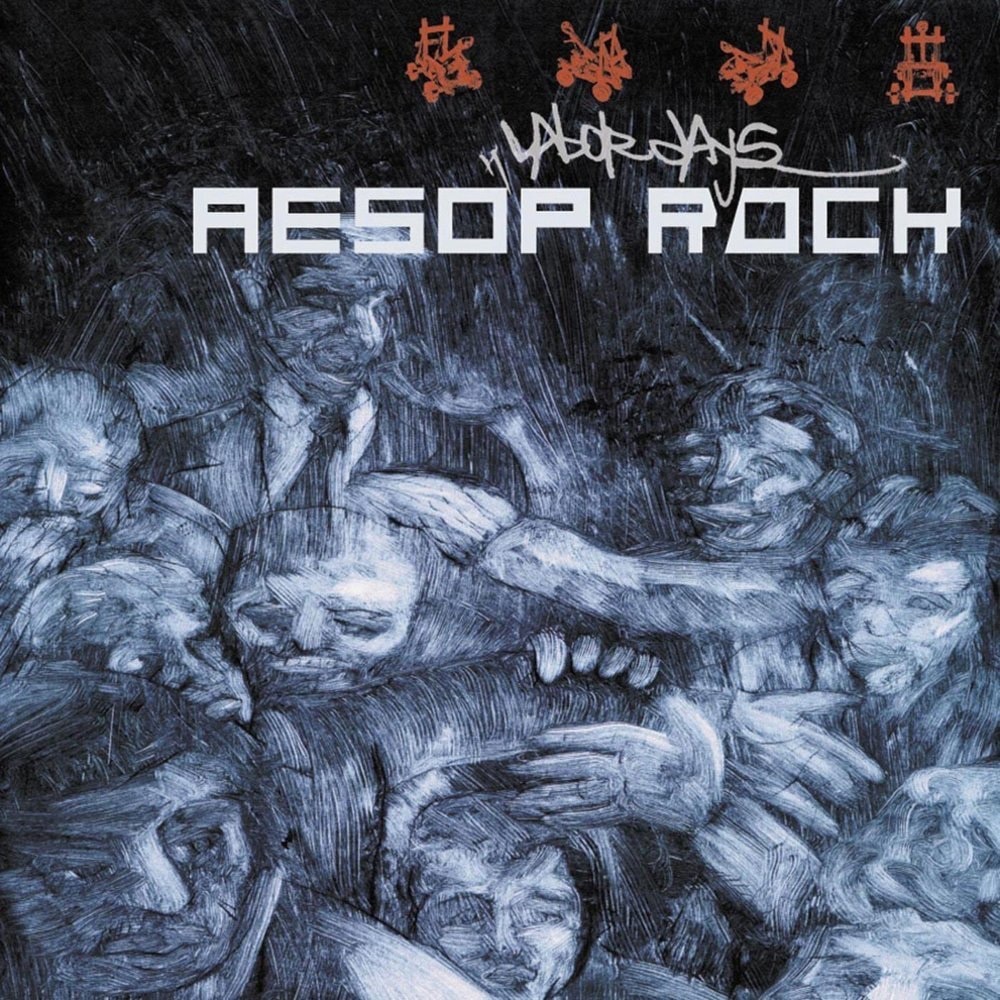 Released: September 18, 2001
Label: Definitive Jux
Singles: "Coma", "Boombox"
Features: Illogic, C-Rayz Walz
I debated whether Labor Days charted this high because of my own nostalgia, as it was the album that first introduced me to Aesop Rock's music. But I was resigned to the fact that it remains some of his best work over 20 years after its release. A concept album about work, it features some of Blockhead's best production from that era, one of my favourite tracks of all time – "Battery" – and a feature from the criminally underappreciated, C-Rayz Walz. On top of that I reckon it's the only time a rapper has reworked Dolly Parton lyrics into a song. I don't know if anything can be flawless, but Labor Days comes pretty damn close.