Everybody knows about the giants of the rap game — the ones who've broken records, dropped acclaimed classics, gone multi-platinum, scored number one hits, and sit comfortably in those top spots when we're talking about the greatest rappers of all time .
But beyond those household names — like 2Pac, Jay-Z, Nas, Biggie, Lil Wayne, Kendrick Lamar, Rakim and plenty others — there's a whole world of overlooked, slept-on and underrated rappers who have been putting on for this hip hop culture since the very beginning of their careers.
We're talking rappers like Black Thought, whose lyrical prowess and relentless flow remains unmatched; and Jean Grae, whose rhymes are intricate tapestries of emotion and intellect. We're talking Missy Elliott, whose artistic contributions to the culture are nothing short of transformative; and Cormega, whose storytelling raps have the ability to transport listeners straight into the heart of Queensbridge.
These are the rappers that we're talking about today. Though their names might not be on everyone's list of rap legends, these MCs' impact on the culture is undeniable. So let's get into it. From Black Thought, Cormega, and Missy Elliott to Jean Grae, Aesop Rock, and Brother Ali, here are the 35 most underrated rappers of all time.
35. R.A. the Rugged Man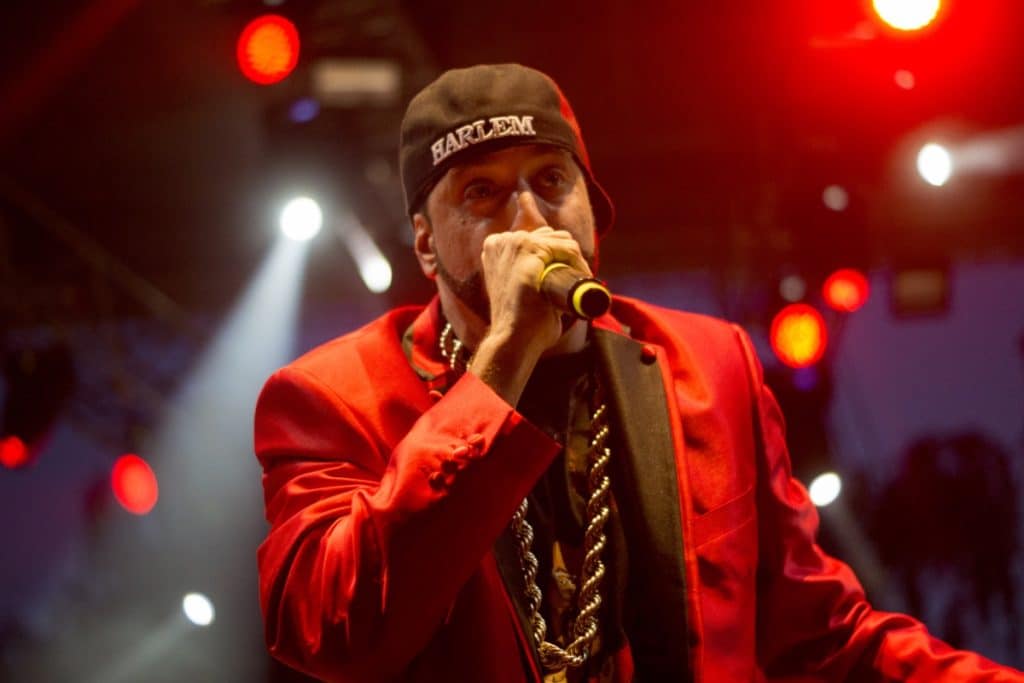 Essential listening: Legends Never Die
Without a lengthy catalogue or any hit songs to his name, R.A. the Rugged Man will forever be an icon of the hip hop underground. Every verse flows like water, spitting an endless stream of words into the mic with the vast vocabulary to never repeat a rhyme. That lyrical precision makes R.A. a natural storyteller, delivering vivid verses since 2004's Die, Rugged Man, Die to today. Even for the hip hop fans who aren't familiar with him, the rapper's incredible verse on Jedi Mind Tricks' "Uncommon Valor: A Vietnam Story" is one of the greatest rap features of all time .
34. MC Ren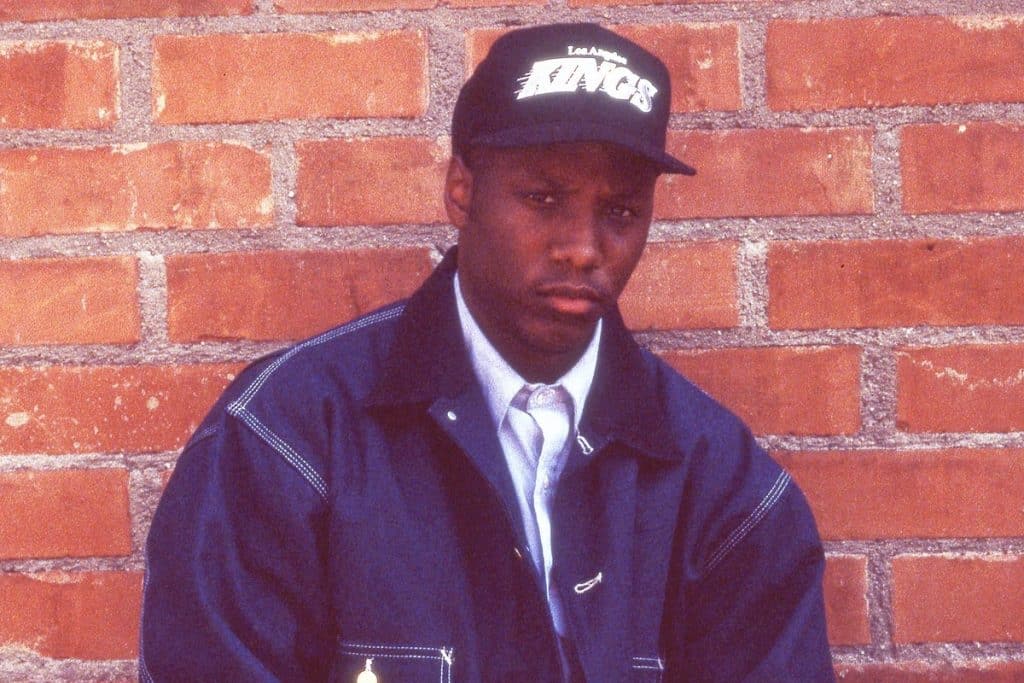 Essential listening: Shock of the Hour
A crucial force in N.W.A., Ren has never received the same attention as Dre or Cube, but that hasn't made him any less dedicated to the culture. Writing for Eazy-E as well as himself, Ren was a lyrical powerhouse whose politically-charged writing helped shape the murderous sound of gangsta rap. With a solid solo career and a legacy of influence, the West Coast owes a lot to MC Ren, even if he doesn't get the credit he deserves.
33. Z-Ro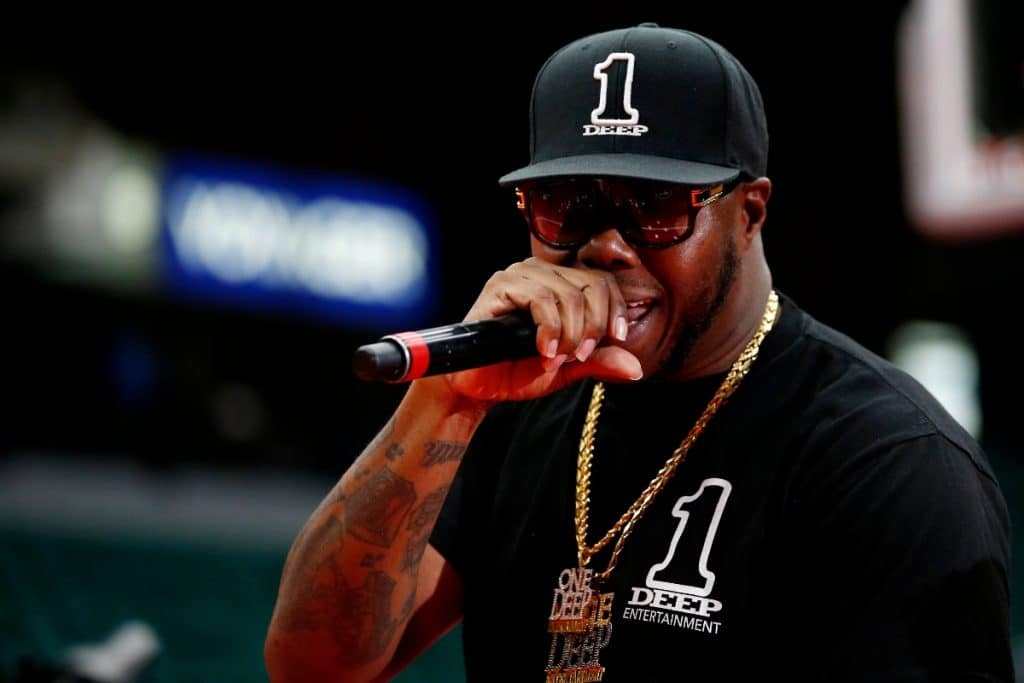 Essential listening: Let the Truth Be Told
Most rap fans might know Z-Ro from his syrupy hook on Bun B's timeless "Get Throwed," but this slept-on Houston rapper has been one of the best doing it for a long time now. Representing the city's trap scene for decades, Z-Ro has switched up his style countless times, but the core of what makes him special has never changed. He's a hustler at heart, rapping at length about the grind to fame with a baritone swagger that can dominate any trap beat. He's dropped more than forty projects in just over twenty years, with superhuman consistency and the drive to never drop the mic.
32. Killah Priest
Essential listening: Heavy Mental
Take a listen to "B.I.B.L.E." from GZA's Liquid Swords and it shouldn't need explained why Killah Priest is one of the most underrated MCs out there. Like a hip hop prophet, he treats his songs like sermons with a laser-focussed pen game discussing all things religious. His laidback delivery adds more weight to his divine bars, making records like Heavy Mental feel like a spiritual experience. In addition to his underrated solo work, the Wu affiliate has always been consistent with standout guest verses other members projects, as well as forming the lyrical supergroup The HRSMN with Canibus, Ras Kass, and Kurupt.
31. Ab-Soul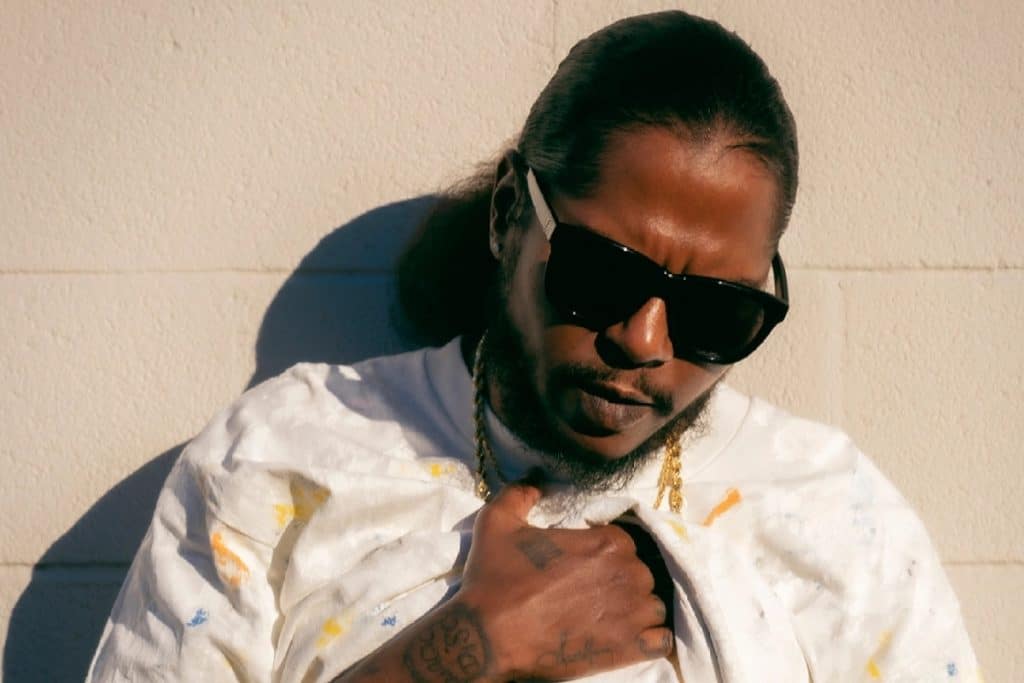 Essential listening: Control System
Jay Rock is the OG, Kendrick gets all the critical acclaim, Schoolboy Q is the fan favourite, and SZA's been topping the pop charts. That leaves Ab-Soul as TDE's underdog. Spilling out all his feelings, the listener gets to know him personally thanks to his vulnerable lyrics and vivid stories where he reminisces on his troubled life. Reciting his rhymes with high-energy and a charismatic demeanour, the subject matter never feels too heavy, making even the most personal songs into head-bopping bangers. From his debut album Longterm Mentality to 2022's Herbert , the Black Lip Bastard has been flexing his lyrical prowess and potent penmanship for the past decade and more.
30. Tech N9ne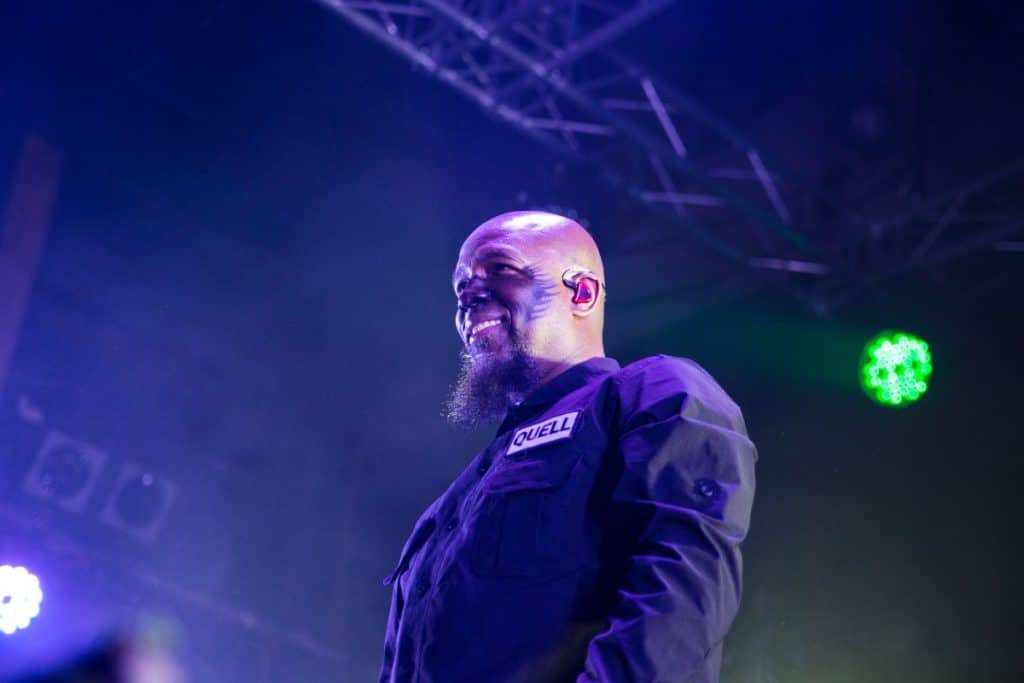 Essential listening: All 6's and 7's
The chopper scene is full of rappers who care only about speed, but Tech N9ne is a rare exception, rapping as quick as machine gun fire while maintaining his razor-sharp lyrics. Named after the TEC-9 handgun, he's a technical mastermind who cuts through hard-hitting beats with lightning-fast flows, spitting bars like bullets. From his mind-blowing flow to his equally fast-paced work ethic, Tech is the undisputed chopper rap king. Outside of his phenomenal rapping abilities and massive catalogue, Tech N9ne has been grinding his way to the top of the independent movement — Strange Music is one of the most successful hip hop record labels of all time .
29. King Tee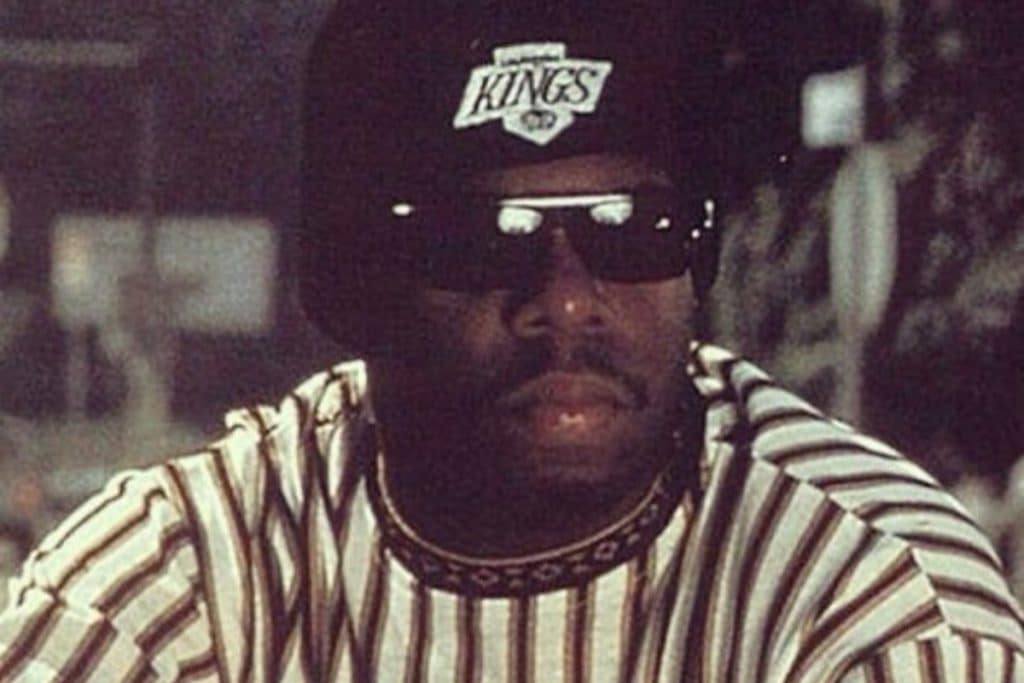 Essential listening: Act a Fool
In the pantheon of West Coast pioneers, King Tee's vicious delivery and ear for abrasive beats have cemented him as one of gangsta rap's forefathers. Dropping lyrical bombshells on Act a Fool , he can shred up any beat as he shouts into the mic with a menacing bravado few '80s MCs could match. While he's inactive nowadays, his in-your-face attitude and classic catalogue are enough to call him legendary.
28. Posdnuos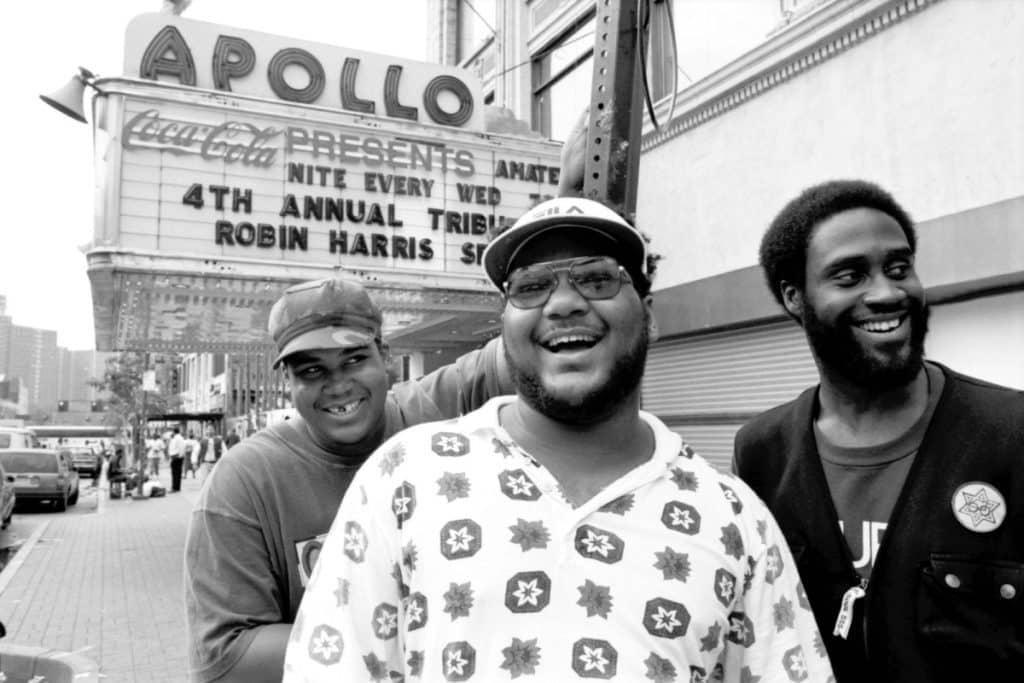 Essential listening: Stakes Is High
With classics like 3 Feet High and Rising and Stakes Is High under his belt, it's criminal that Posdnuos doesn't get more love. Going by Plug 1 in De La Soul, the Native Tongues veteran is full of colourful rhymes with a hyperanimated delivery that perfectly fits the group's vibrant jazz rap sound. Treating every track like a party, his limitless charisma makes every verse a standout.
27. Gift of Gab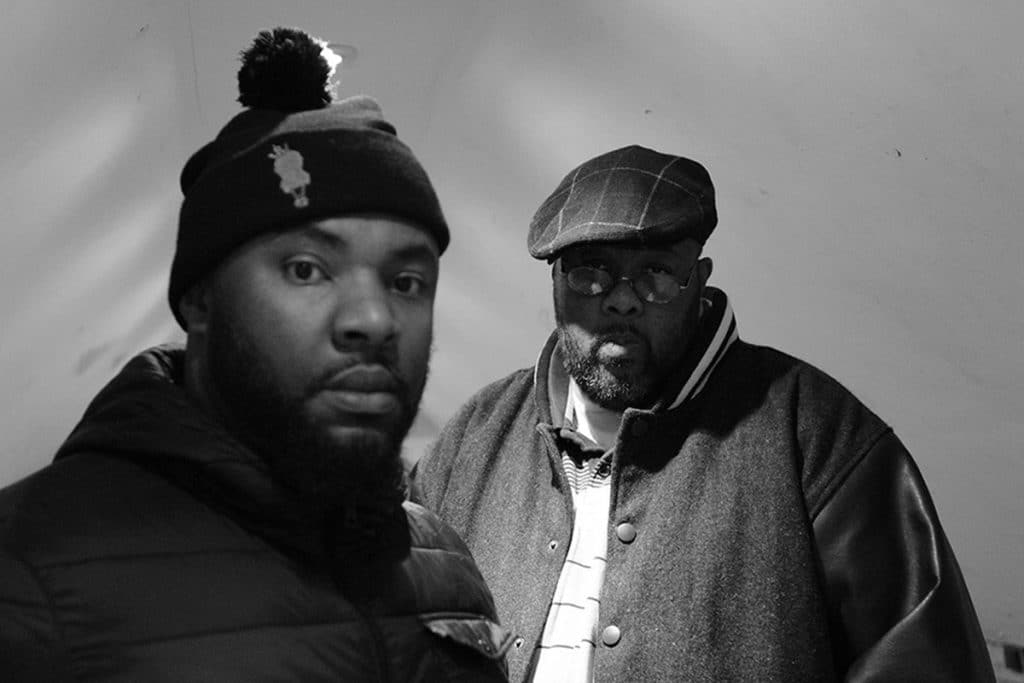 Essential listening: Nia
When it comes to the greatest flows in rap, if Gift of Gab doesn't make your list, then your list is wrong. Every song from the Bay Area legend was like a masterclass in technical ability, packing dozens of rhymes into a few short bars and reciting his tongue-twisting lyrics without a single stutter. His quickfire, tempo-switching flow displayed a level of flexibility no MC has matched since. Gift of Gab sadly left us in 2021 when he passed away from kidney failure, but not before blessing hip hop fans with a treasure trove of classic Blackalicious albums like Nia , Blazing Arrow and The Craft .
26. Ka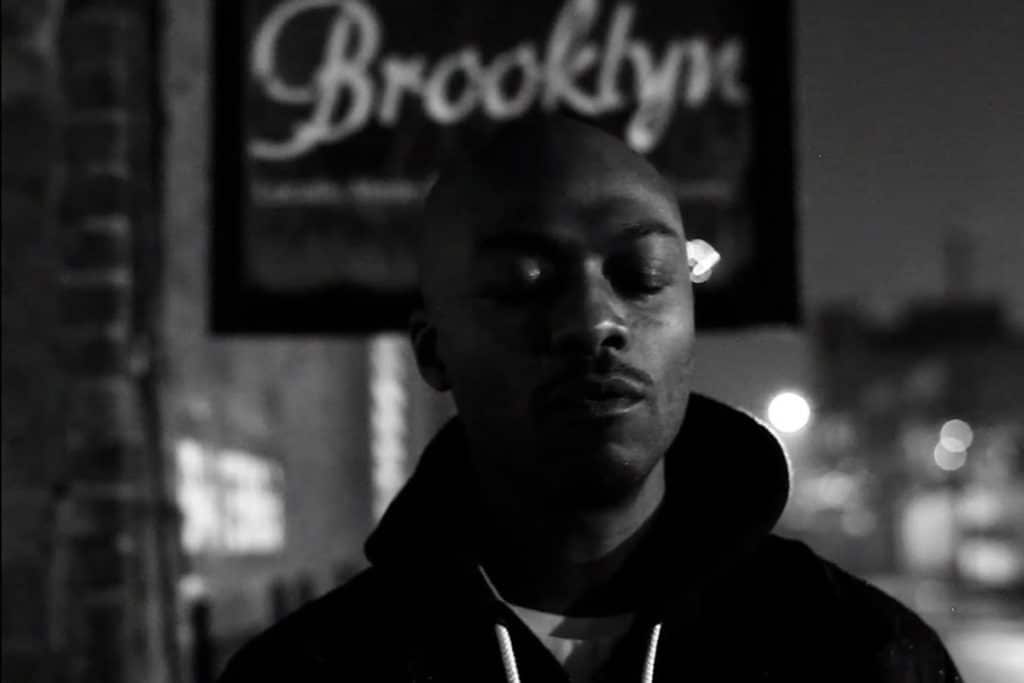 Essential listening: Honor Killed the Samurai
Whatever you look for in a lyricist – great storytelling, complex rhyme patterns, deep concepts – Ka is the complete package. After getting a co-sign from GZA, he kicked off an elite run of lyrical masterworks with razor-sharp writing like he's the second coming of MF DOOM. His raps are almost spoken word, sacrificing all energy to focus on his steady cadence and godlike pen game. Ka, alongside Roc Marciano, has been instrumental in building up the underground hip hop scene with albums like The Night's Gambit , Honor Killed the Samurai and Descendants of Cain so that current acts like Griselda, Boldy James and Mach-Hommy can thrive.
25. Cormega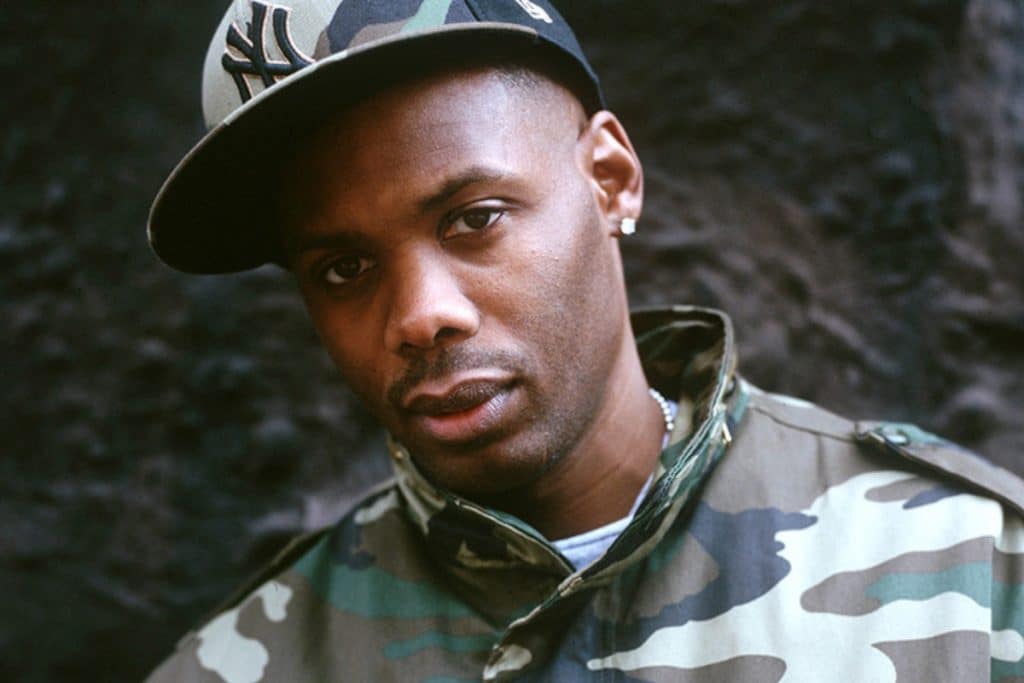 Essential listening: Mega Philosophy
"What up with Cormega, did you see him, are y'all together" — Nas asked on his classic "One Love." Cormega may not be a household name, but his impact on his peers like Nas and Mobb Deep is undeniable. Hailing from Queensbridge, Mega was making his rounds during the early '90s before dropping his long-delayed debut The Realness in 2001. Despite the hurdles he faced in the music industry during the early years of his career, Mega has remained true to himself and his craft, eschewing the trappings of fame and fortune in favor of staying authentic and independent. The Queensbridge MC's commitment to his artistry and the streets that raised him has earned him a fiercely loyal fan base that continues to grow with each release.
24. Suga Free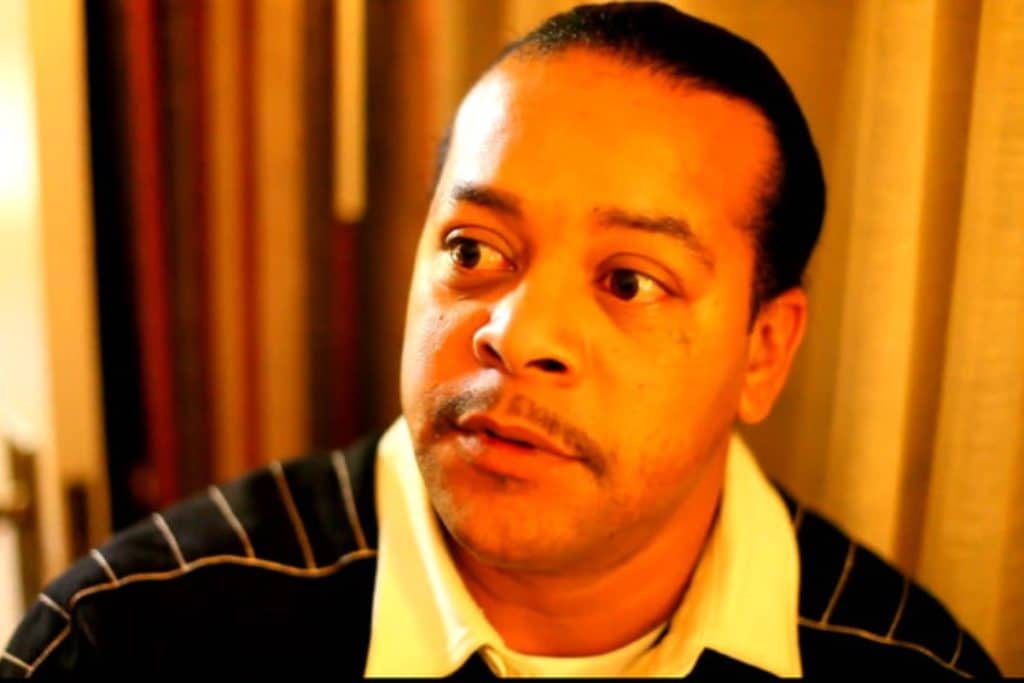 Essential listening: Street Gospel
Making his glamorous debut in 1997, Suga Free has kept G-Funk alive with his wild and unorthodox take on the genre. A comedian on the mic, he raps with a uniquely fast-paced, almost drunken delivery, adding even more humour to his over-the-top lyrics and witty punchlines. With an ear for slick G-Funk beats, crowd-moving albums like Street Gospel still hit hard today. He might not be as well-known as his West Coast contemporaries but Suga Free's influence still rings off to this day, with Schoolboy Q frequently mentioning the legend in his music.
23. El-P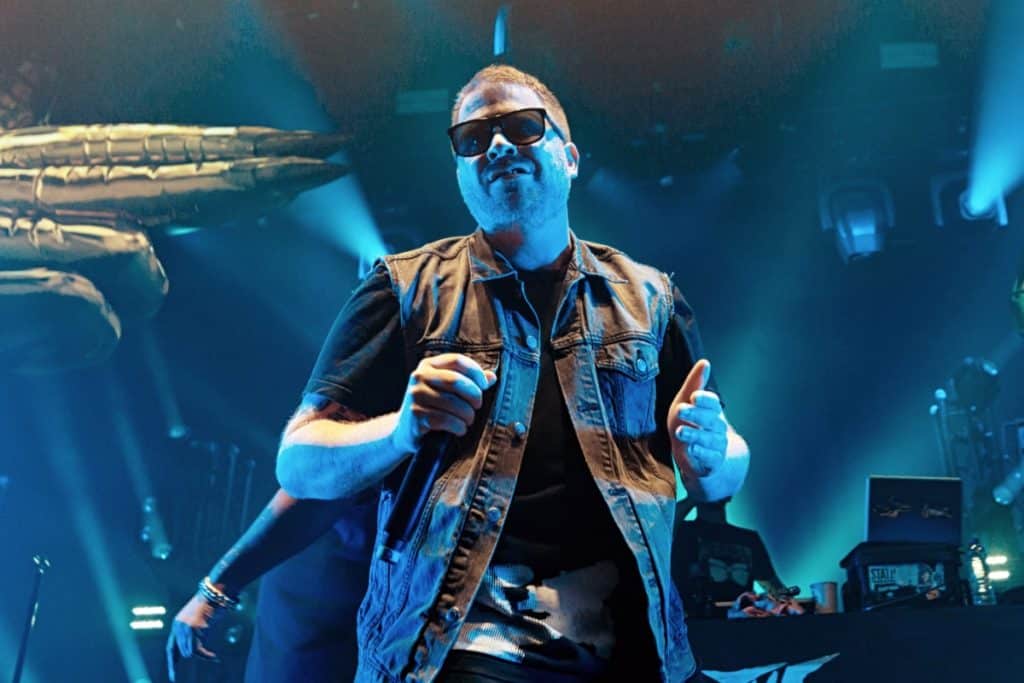 Essential listening: Fantastic Damage
El-P might just be one of the most important hip hop artists of the past two decades. The New York-born rapper-producer ticks all the boxes to be mentioned amongst the best rappers of all time , and then some. After forging his own futuristic brand of chaotic rap music on Funcrusher Plus , his run of glitchy solo projects maintained his legend status, and even today, he's blessing the culture with his complex rhyme schemes and irreverent humour in Run the Jewels. A potent storyteller and a godlike rhymer, El-Producto has remained at the heart of rap's underground for as long as we can remember.
22. Rapsody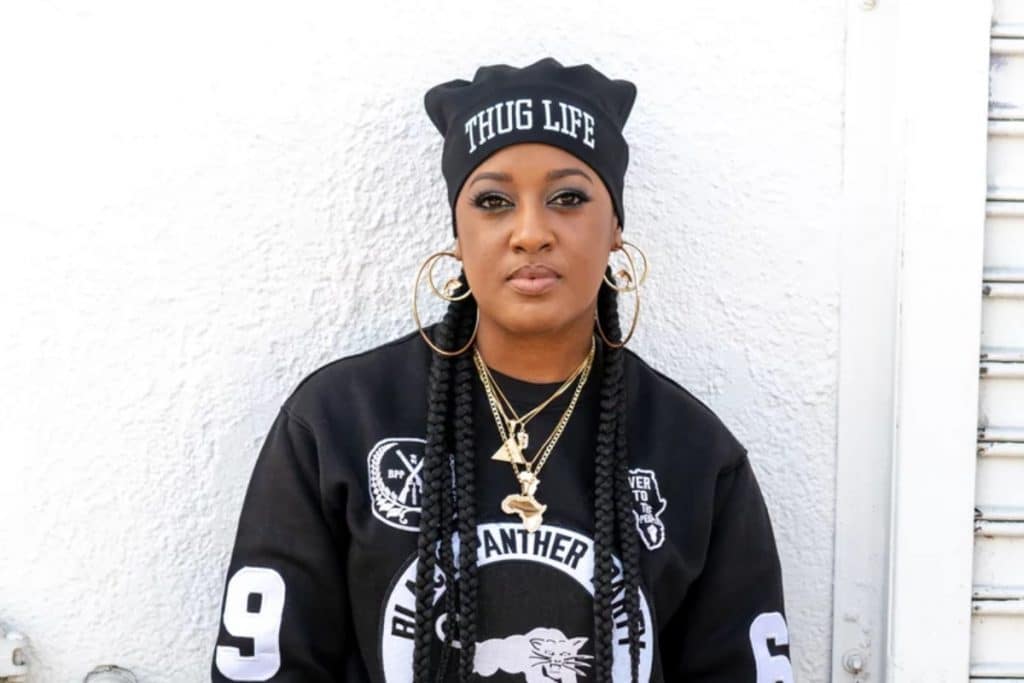 Essential listening: Eve
Taking the lush, soulful sound of the Soulquarians and putting her own hard-hitting spin on it, Rapsody has made some of the most beautiful hip hop in music history with masterpieces like Laila's Wisdom and Eve . A technical mastermind and a lyrical poet, she's an avid storyteller whose personal tales are made even more engaging by her effortless rhyme schemes and burning passion. With a pristine catalogue and some of the best rapping skills of her generation, Rapsody has more than cemented her position as one of the greatest female rappers of all time .
21. Brother Ali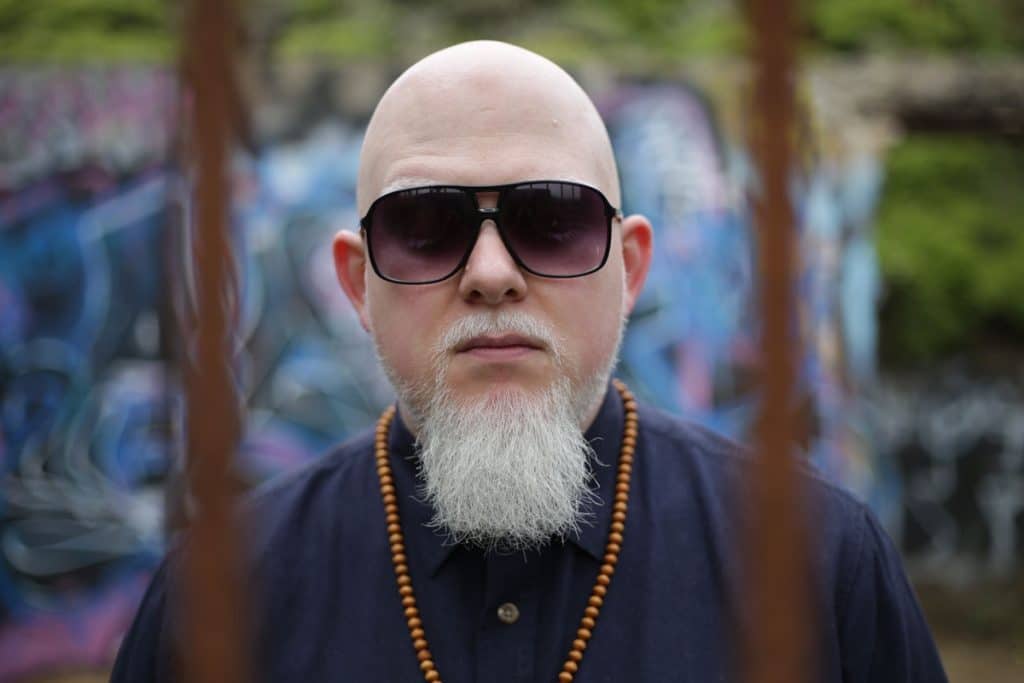 Essential listening: Shadows on the Sun
A political activist on the side, Brother Ali isn't shy about his views, turning each album into an anti-oppression protest. But don't let the heavy subject matter put you off – with an animated delivery and ear for summery beats, Ali has a knack for turning political ideas into light-hearted bangers, striking that perfect balance between accessibility and substance. Spitting rhymes since 2000, his carefree style is timeless. With classics like Shadows on the Sun and The Undisputed Truth under his belt, Brother Ali remains an underground icon, yet thoroughly slept-on by the mainstream.
20. Too $hort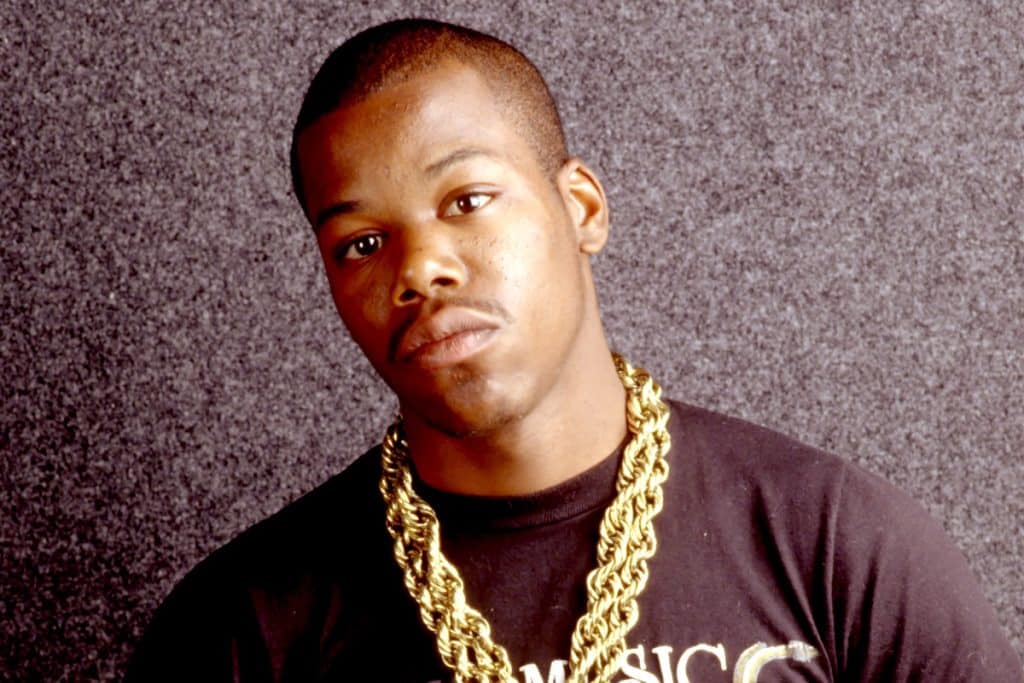 Essential listening: Life Is…Too Short
A West Coast pioneer and a platinum-selling hitmaker, despite his success, Too $hort still doesn't get his deserved flowers. One of the most influential rappers to come out of the Bay Area, right next to E-40, the LA-born rapper helped set up the blueprint for independent success. Dropping rap essentials since '83, his raunchy rhymes are laser-focussed on themes of pimping and surviving in the street life, embodying that hustler's mentality of the Bay Area. Bringing the street hustle to the mainstream with a little funk to move the crowd, Too $hort is a West Coast legend.
19. No Malice
Essential listening: Hell Hath No Fury
Before Pusha T was making waves in the mainstream, he was part of Clipse alongside Malice, a more thoughtful and meditative MC than his cold-blooded counterpart. A coke-rap pioneer, Malice's grimy stories of the street hustle never get old thanks to his poetic sense of lyricism and savage delivery. Blessing hip hop with classics like Hell Hath No Fury and Lord Willin' , Malice's importance to rap cannot be denied. Even after the Clipse broke up and Malice changed his name to No Malice, the Virginia-born legend still managed to drop the great Hear Ye Him in 2013.
18. E-40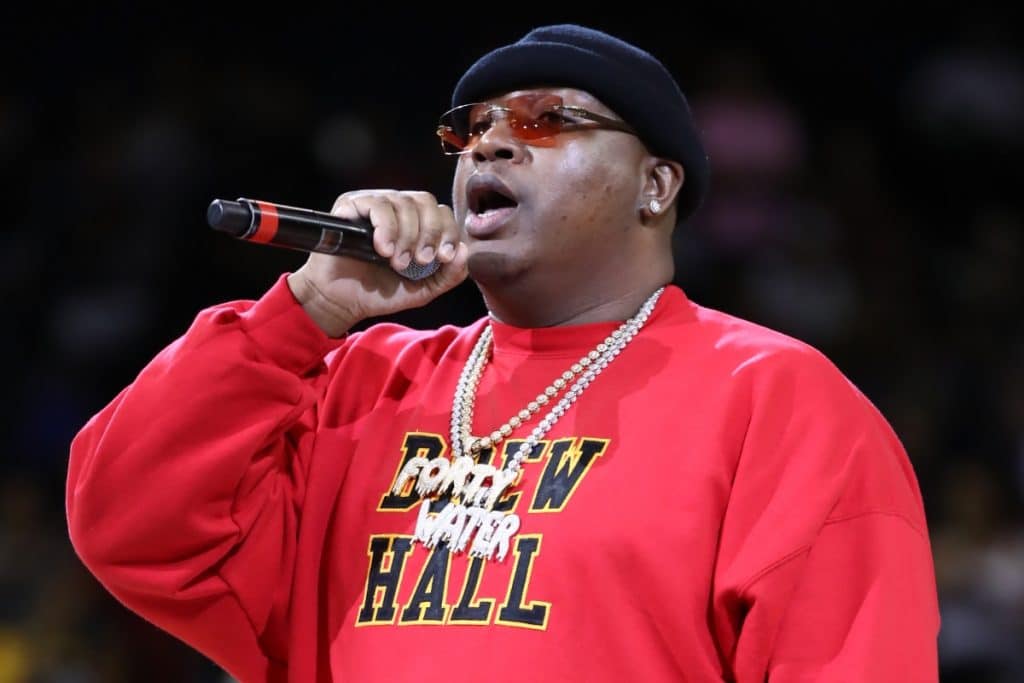 Essential listening: In a Major Way
Aside from his elite business acumen, selling tapes from his car to grind to the top, E-40 is a rapping titan of the Bay Area. His music is the definition of glamour, with flashy projects like In a Major Way perfecting the luxurious opulence of G-Funk. From his work in The Click to his whopping twenty-six studio albums, E-40's slang-riddled rhymes and off-kilter flows never fail to impress. Not only is he one of the most important artists to emerge from the Bay Area , E-40 is arguably the most influential independent artist of all time.
17. Bun B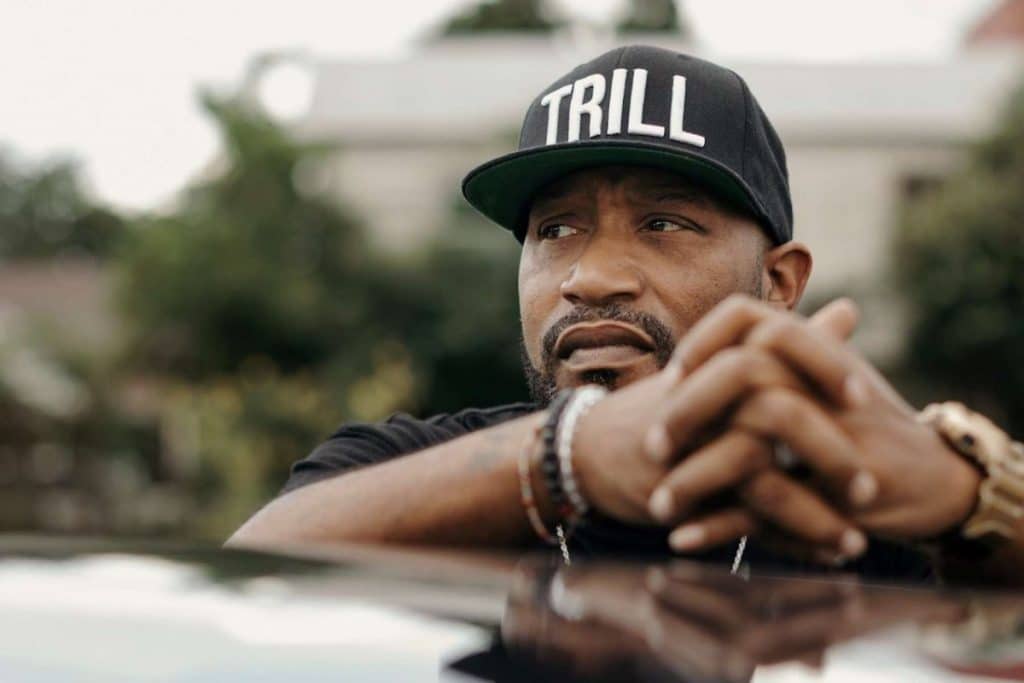 Essential listening: Trill
Going bar for bar with one of the most charismatic voices in hip hop history for six albums straight, it should be no question that Bun B is one of the South's sharpest talents. He may have the less unique delivery in UGK, but he makes up for it in his lyrical expertise and limitless charisma. Keeping the Dirty South alive with his solo work, Bun is a pillar of the South and he's been holding it down for UGK ever since Pimp's untimely passing.
16. Del the Funky Homosapien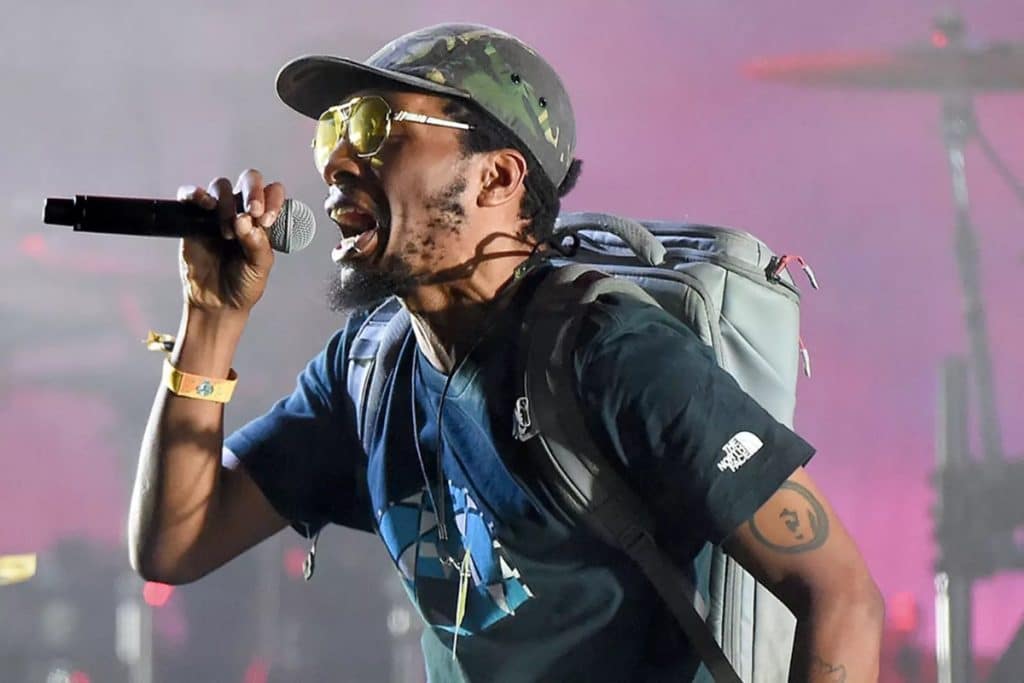 Essential listening: Deltron 3030
Del may be Ice Cube's cousin, but he's refined a sound so original it's a shock they're even related. To label his music 'West Coast hip hop' would be misleading, because his eccentric blend of jazz rap and futuristic sounds is too bizarre to compare to any other MC. Rocking the mic with a hyperactive flow and colourful sense of wordplay, he's responsible for imaginative masterpieces like Deltron 3030 .
15. Tragedy Khadafi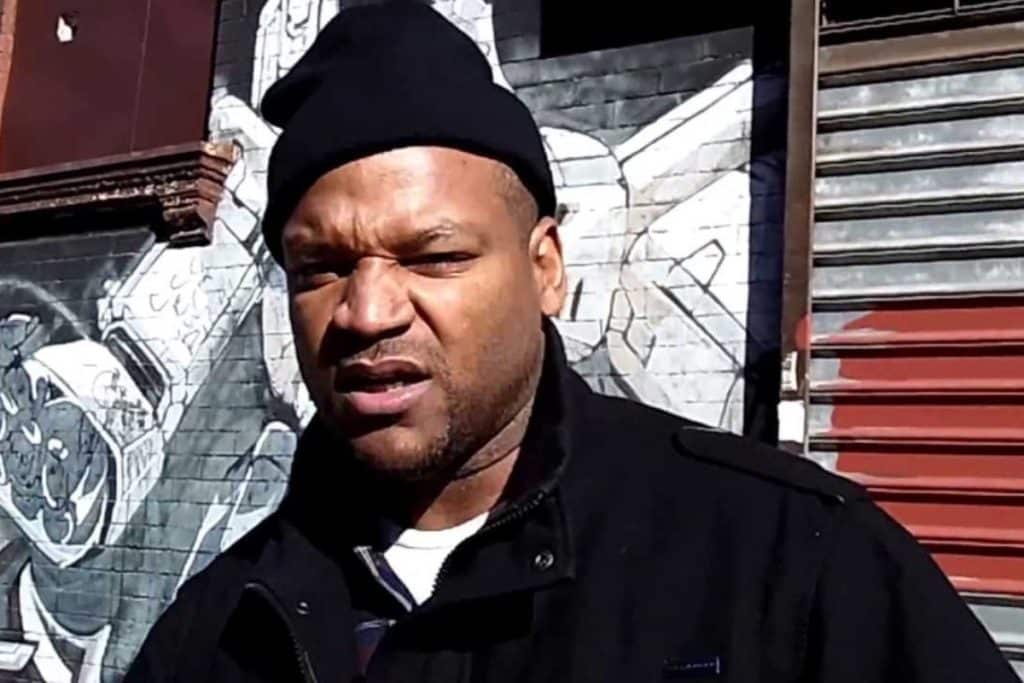 Essential listening: Intelligent Hoodlum
Tragedy Khadafi aka The Intelligent Hoodlum may be the most important rapper to emerge from Queensbridge, not named Nas or MC Shan. Khadafi's name might not be familiar to some, but listen to a track like "Live Motivator" and you'll recognise his sound immediately. Pioneering his own rhyming technique – layering rhymes upon rhymes with an energetic flow to make it sound effortless – his musical DNA has passed down to MCs from Nas to Havoc. A Queens hip hop architect, Khadafi drew the blueprints for what East Coast hip hop would become.
14. Beanie Sigel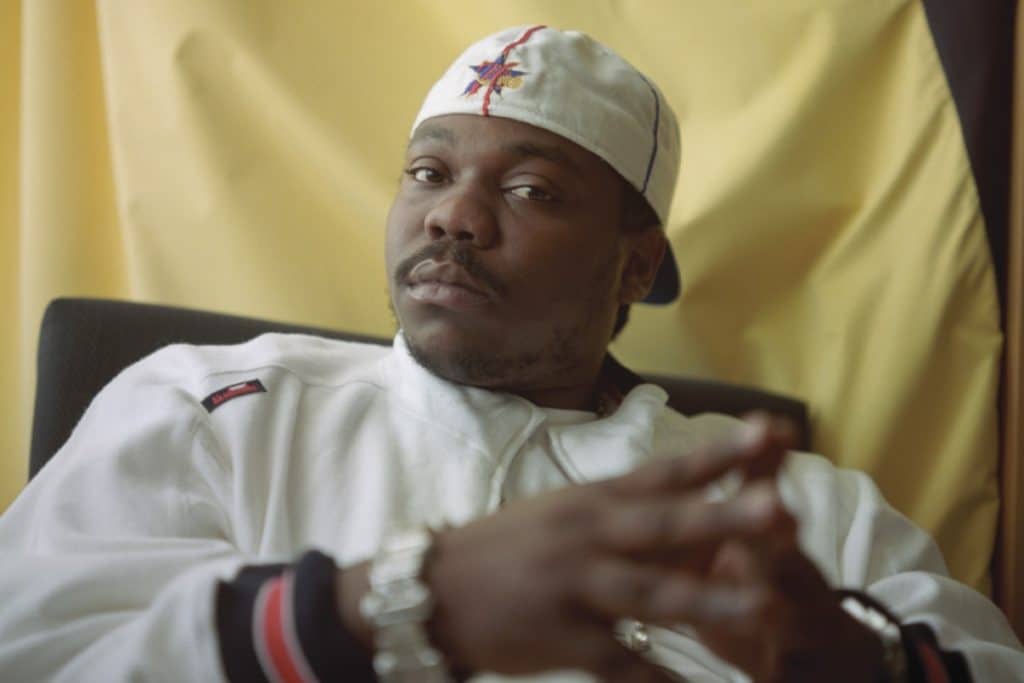 Essential listening: The B. Coming
Starting off as a Jay-Z protégé under the wing of Roc-A-Fella Records, it wasn't long before Beanie Sigel made a name for himself as one of Philadelphia's most gifted storytellers. Painting gritty pictures of the street life with his words, he's a natural-born lyricist whose narrative skills are at their strongest on projects like The Truth and classic tracks like "Feel It in the Air". While Beanie may not have achieved the same commercial success or mainstream recognition as his Roc-A-Fella colleagues, the Philly MC is a certified legend in the rap game, and no-one will ever be able to take that away from him.
13. Method Man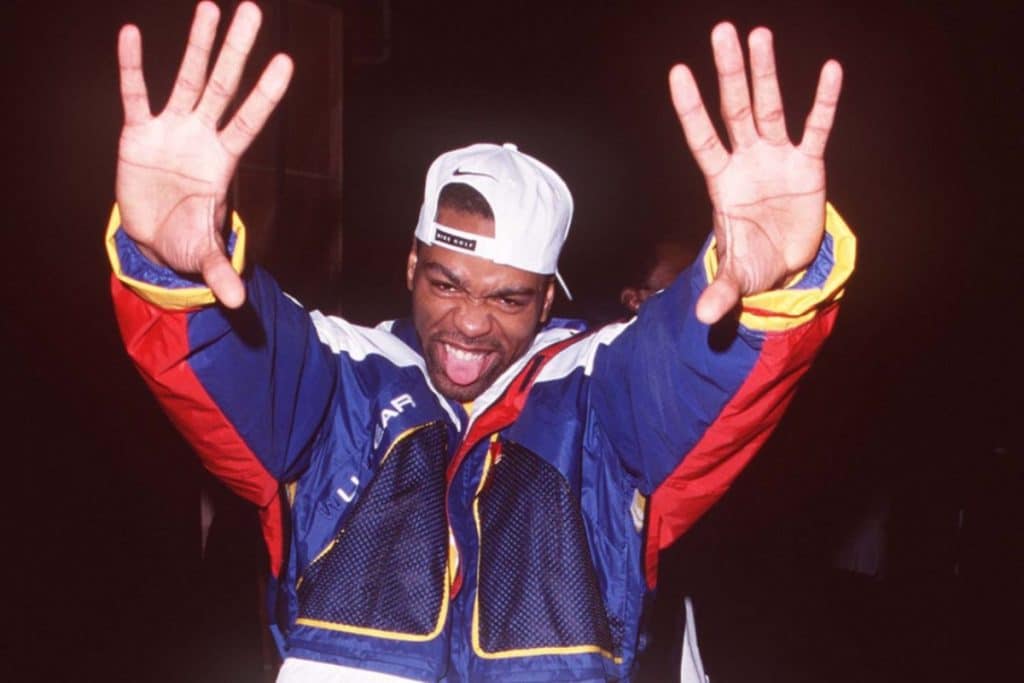 Essential listening: Tical
Method Man is guaranteed to outrap your favourite rapper. Outshining Biggie on "The What", stealing the show from LL Cool J, Canibus and DMX on "4,3,2,1" and rapping circles around Conway on "Lemon", the Ticallion Stallion has been killing verses for thirty years. His voice is arguably the greatest in rap history , with a husky tone and playful swagger that makes every verse hypnotically catchy. All the way from 36 Chambers to Meth Lab Season 3 , the Shaolin MC has never lost his touch.
12. Kool Keith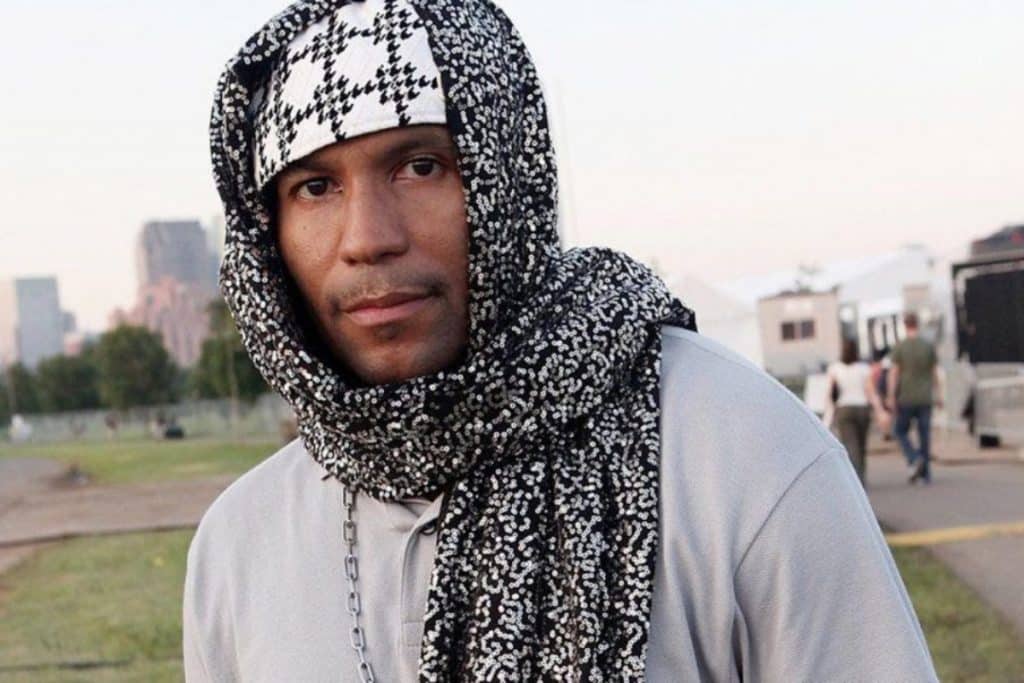 Essential listening: Dr. Octagonecologyst
Kool Keith is a rapper whose mic is glued to his hand, rhyming from '88 to today without stopping a second to relax. From the classic Critical Beatdown to Keith's bizarre solo experiments like his alien surgeon persona Dr. Octagon, he has an endless supply of creativity and won't stop until he's penned every idea. With almost nonsensical wordplay, each album plays out like a fever dream. While the late, great MF DOOM is arguably the greatest underground rapper of all time , Kool Keith is right up there with him.
11. MC Eiht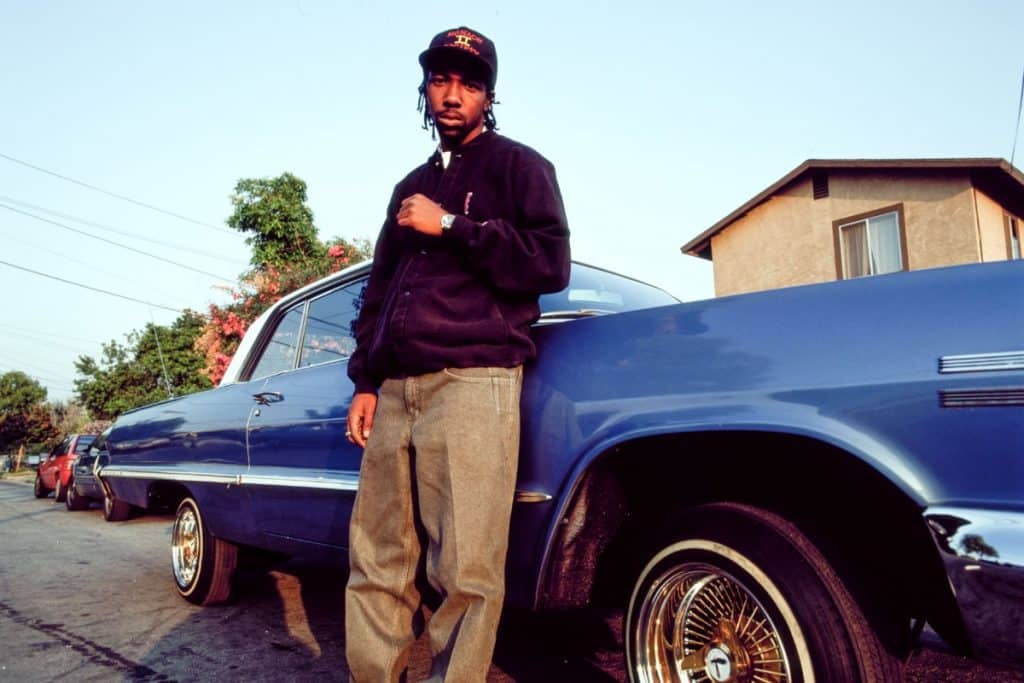 Essential listening: We Come Strapped
'Eiht' stands for 'Experienced in hardcore thumpin'', and that's the perfect way to describe his music. Telling brutal tales of the streets over a blend of slick R&B and gritty hip hop, the Compton rapper has proven himself one of the defining figures in the West Coast's gangsta rap scene. From the 1994 classic We Come Strapped to his albums today, including 2022's Revolution in Progress , Eiht's sharp storytelling ability has never faded.
10. Styles P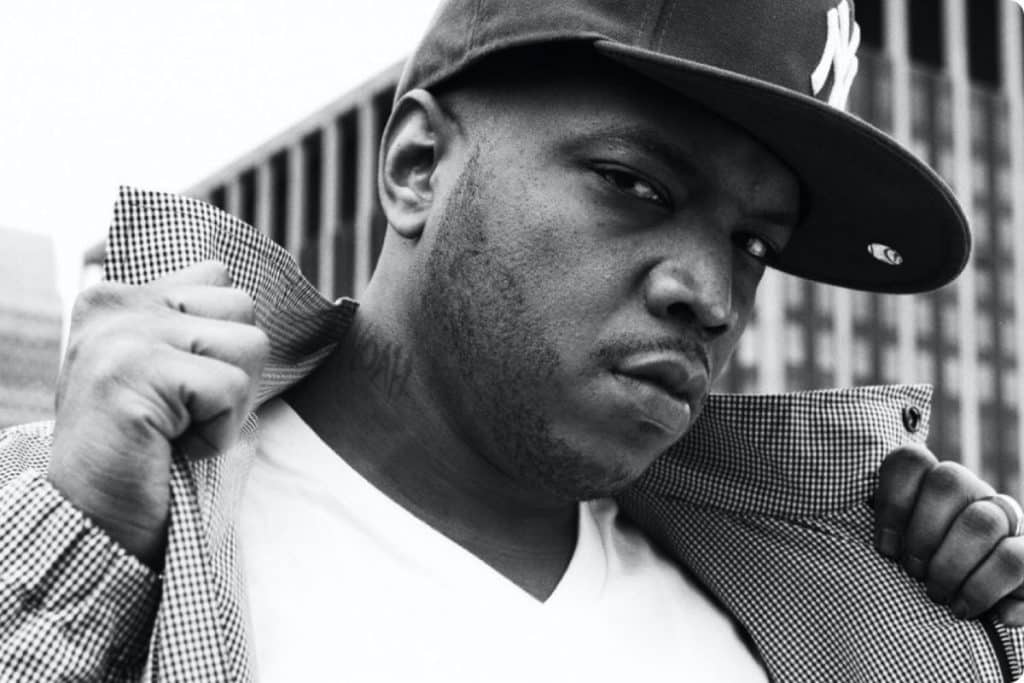 Essential listening: A Gangster and a Gentleman
One third of The LOX, Styles P shares the same grimy delivery and hardcore attitude of his fellow Ruff Ryders, but it's his pen game that separates him from the rest. Rapping about his troubled life in the streets, the subject matter is nothing new for rap, but his greatly introspective verses and transparency about his struggles gives his music a personal depth seldom heard in the hardcore scene. Jadakiss might have the bigger name recognition and mainstream success, but Styles' lyricism is arguably the greatest in the LOX.
9. Big K.R.I.T.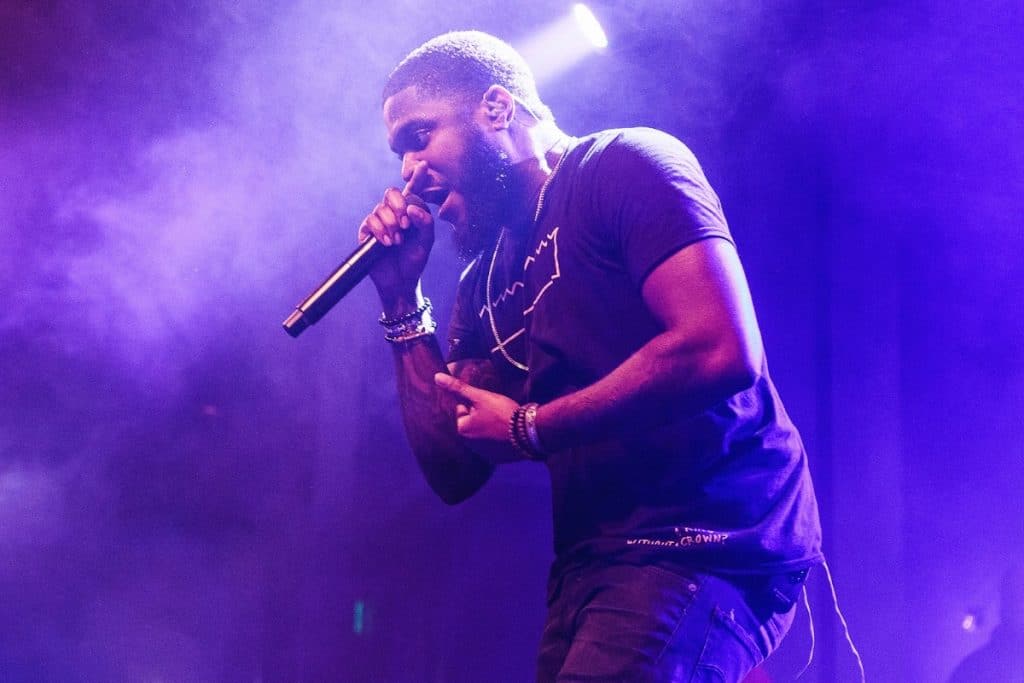 Essential listening: Live from the Underground
Take the bombastic delivery of Killer Mike and add the introspective lyricism of Andre 3000, and you've got Big K.R.I.T.. One of the South's finest talents, his mixtape run through the 2010s is nothing short of legendary, all leading up to his star-studded modern classic, 4Eva is a Mighty Long Time . Hopping from funk to trap to R&B, K.R.I.T. is as versatile as he is consistent. While his career didn't quite play out the way we thought it would — on the level of Kendrick, Cole and Drake — what K.R.I.T. has done over the past decade is nothing short of incredible, and he's still going hard at it.
8. AZ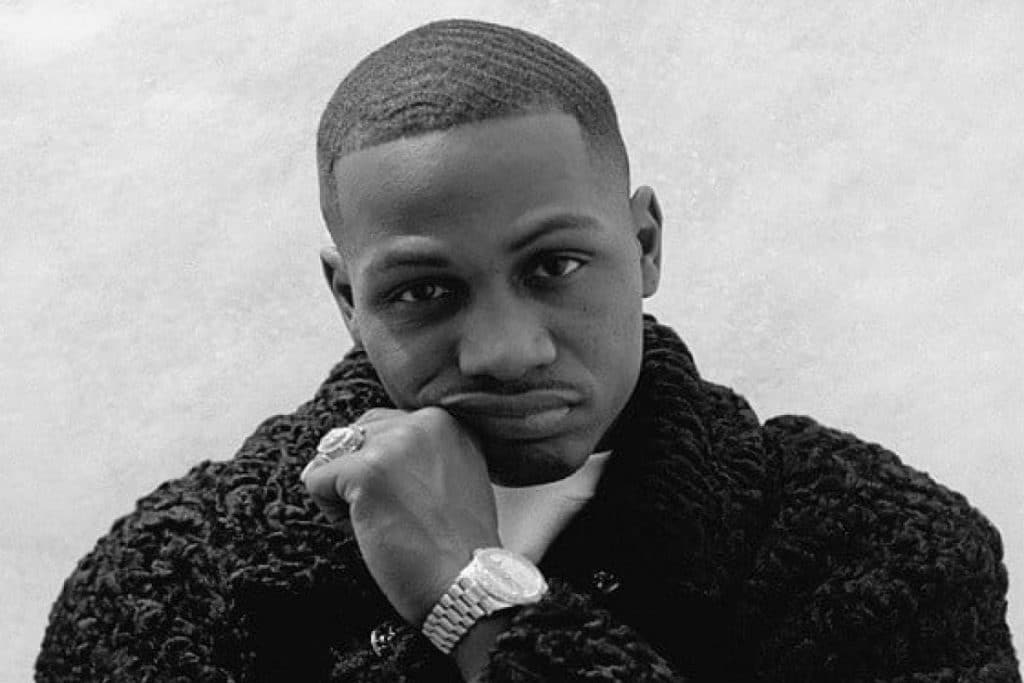 Essential listening: Doe or Die
AZ's feature on "Life's a Bitch" is a masterclass in flow and breath control, but hip hop heads need to learn his career is far more than that one verse. Rapping with a butter smooth flow and lyrical precision that allowed him to keep up with prime Nas in The Firm, AZ raps like he never has to breathe, holding his own on underappreciated classics like Doe or Die and Pieces of a Man . Nearly three decades since his game-changing debut verse, AZ is still hard at work proving why he's one of the best rappers of all time — his latest release Doe or Die II dropped in 2021 is another gem from the Brooklyn MC .
7. Jean Grae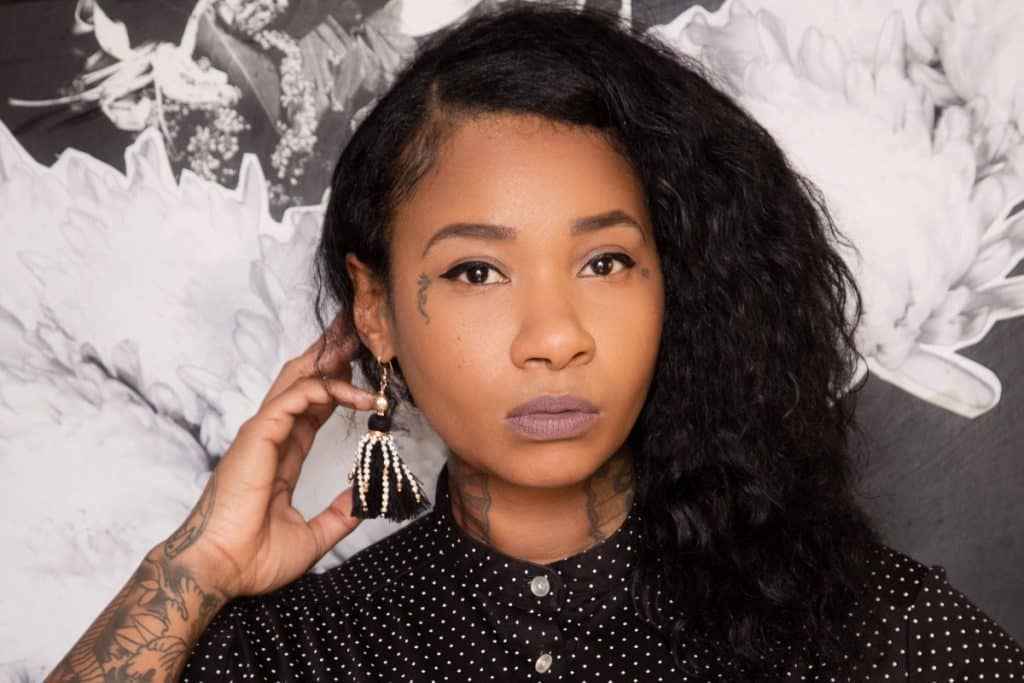 Essential listening: Attack of the Attacking Things
Queen of the hip hop underground, Jean Grae isn't topping any charts, but she deserves to top any list of best female MCs of all time . From her gritty boom bap debut Attack of the Attacking Things to her abstract masterpiece Everything Is Fine , she slashes through any beat with a sharp pen game and ferocious delivery that turns every verse into an onslaught of savage bars.
6. Aesop Rock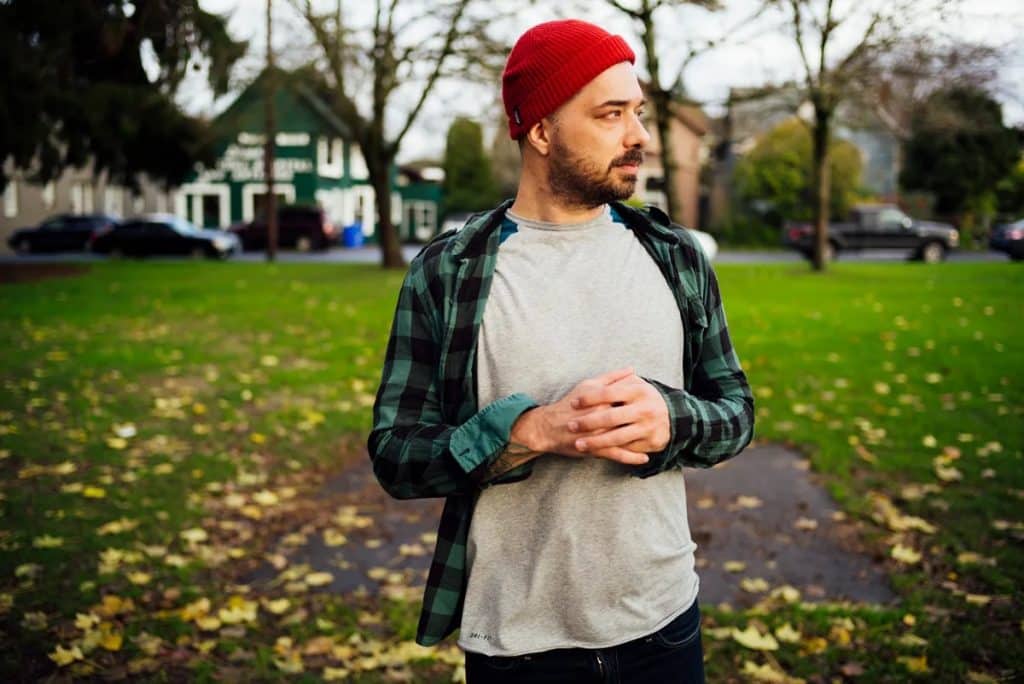 Essential listening: Labor Days
Aesop Rock is the hip hop equivalent to a thesaurus – he's got the widest vocabulary in rap history and the effortless storytelling talent to turn those words into unforgettable tracks. Repeating a rhyme is an impossibility for Aesop, crafting vivid stories of tongue-twisting bars on underground classics like Labor Days . Unleashing the English language to its fullest potential, there are few rap lyricists on his level . Aesop might get a lot of love from the underground heads in the know, but in the mainstream spotlight, he's still an unknown presence.
5. Big Boi
Essential listening: Sir Lucious Left Foot: The Son of Chico Dusty
Despite OutKast being a household name, most of the shine goes to Andre 3000, leaving Big Boi in the shadows (something that we've been guilty of doing ourselves). Daddy Fat Sax deserves all the same love as his partner-in-rhyme. He's got a flow as slick as the funky beats he raps over, full of intricate wordplay and deeply personal stories. An all-round top tier MC, his solo career has only further cemented his mastery of the microphone and provided a reminder that he's one of the greatest rappers to ever emerge from the South .
4. Black Thought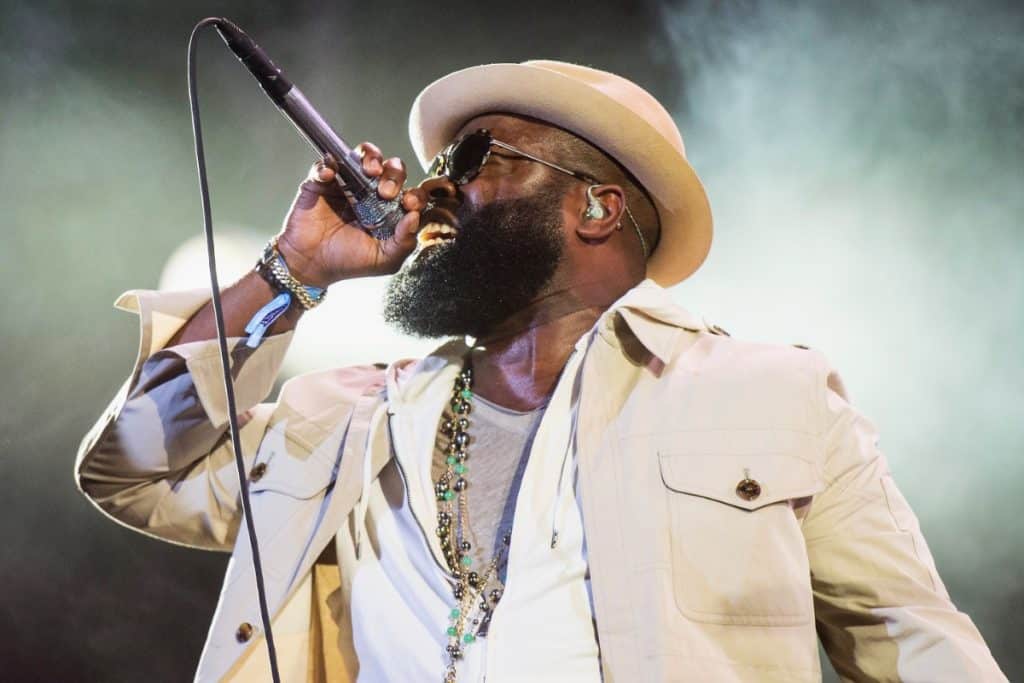 Essential listening: Cheat Codes
If we were putting this list together about 5 years ago, Black Thought would no doubt have topped the list. Fortunately, hip hop fans have since come around to their senses and realised that the legendary Roots MC has been one of the best rappers doing it over 30 years — the Funkmaster Flex freestyle definitely helped. With perhaps the greatest longevity of any MC, Thought is a bona fide GOAT contender whose prime has lasted as long as his career. He's an expert lyricist who can master any topic with an arsenal of flows and rhyme schemes. A legendary freestyler, Thought needs no paper to spit an iconic verse. As smooth on 2022's Cheat Codes as he was on 1993's Organix , his consistency is unrivalled.
3. Missy Elliott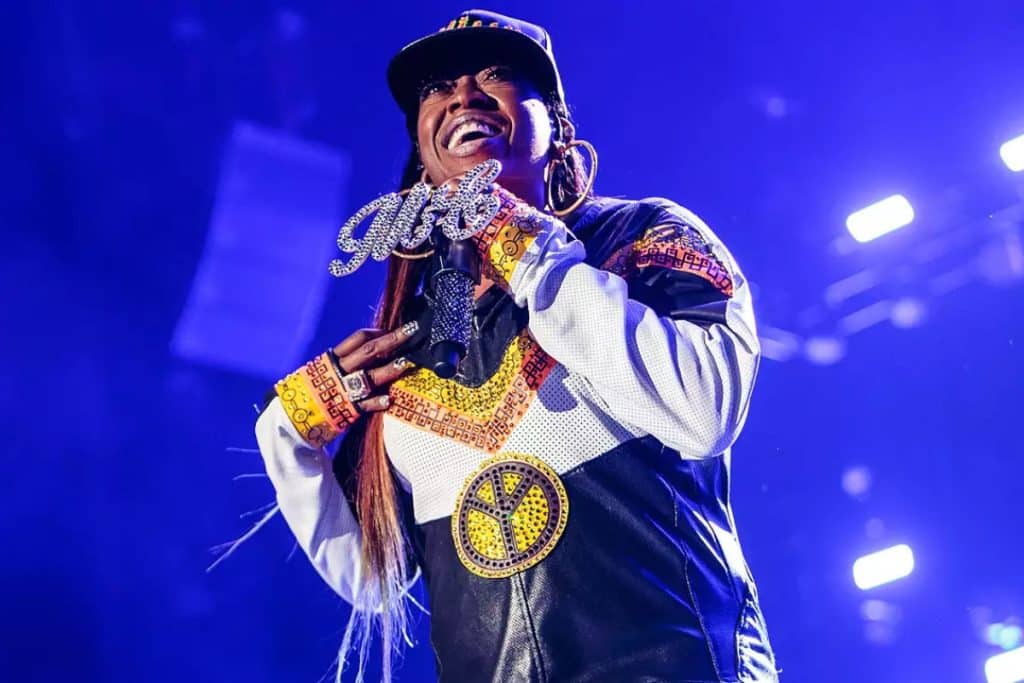 Essential listening: Supa Dupa Fly
When Lil Wayne was asked by Nick Wright to name his top five best rappers, the New Orleans MC mentioned names like Jay-Z, Biggie, Goodie Mob, UGK, but first on his list before anyone else someone not many rap fans would have expected. "For me, it's always going to be first, Missy Elliott," Wayne said. "She's a huge influence of everything I've ever done." Weezy knows what's up, but the rest of the hip hop world needs to get on. Everybody knows her name, but not enough rap fans give Missy Elliott the respect she deserves. Taking the mic to spit eccentric rhymes in a range of unorthodox flows, she's a one-of-a-kind MC who fits perfectly on the off-kilter beats provided by Timbaland. A natural hitmaker with iconic tracks for days, Missy's irresistible energy never gets old. From her game-changing debut Supa Dupa Fly to the hard-hitting Da Real World , and the experimental and futuristic Miss E… So Addictive , the Virginia-born artist is cemented as one of the most influential and innovative rappers of all time .
2. Treach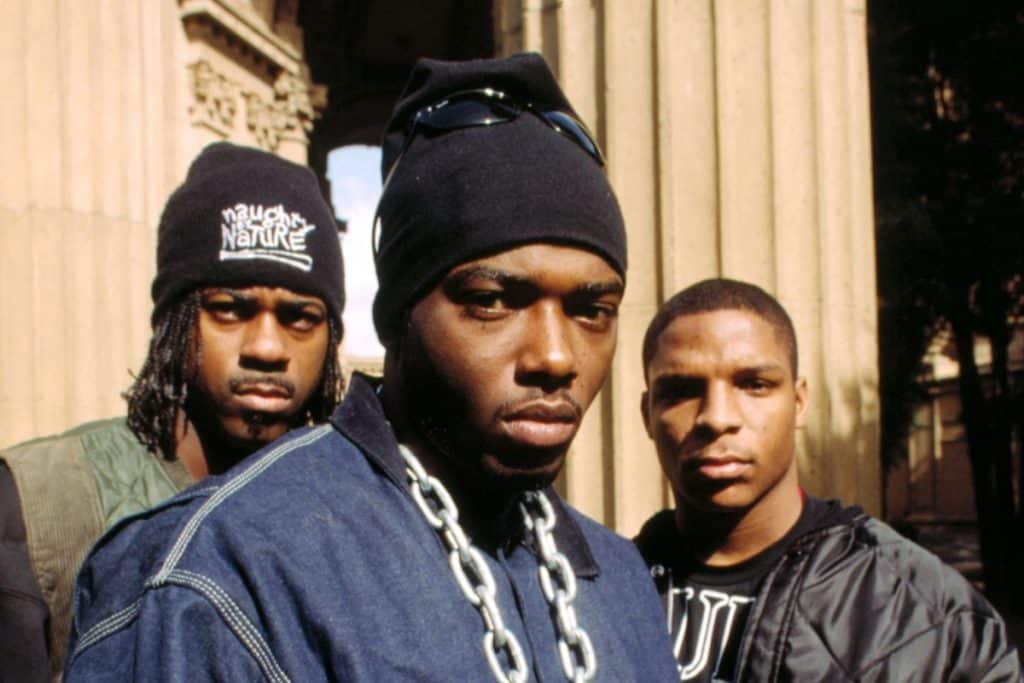 Essential listening: Naughty by Nature
Let's take a moment to properly recognize one of the most underrated MCs of all time: Treach. With his lightning-fast delivery and impeccable lyricism, the New Jersey-born rapper was an unstoppable force during his prime. Undeniably one of the best rappers ever, the frontman of Naughty by Nature managed to appeal to every demographic of hip hop during the early to mid-90s. Balancing pop appeal with that gritty East Coast sound, Treach has the hypnotic hooks and quickfire flows for a radio hit while maintaining the hard-hitting griminess that true rap fans will appreciate. A stellar lyricist and an effortless performer, Treach is in the upper echelon of MCs — it's no wonder that he was revered by the likes of Eminem and 2Pac.
Eminem: When I heard "Yoke the Joker" my heart sank. My heart sank, 'cause I was like, 'I'll never be the same or as good. I might as well quit.' I didn't write a rhyme for the entire summer.

Eminem Dubs Naughty By Nature's Treach Greatest Rappers Of All Time; Ahead Of 50th Birthday | HipHopDX
1. Masta Ace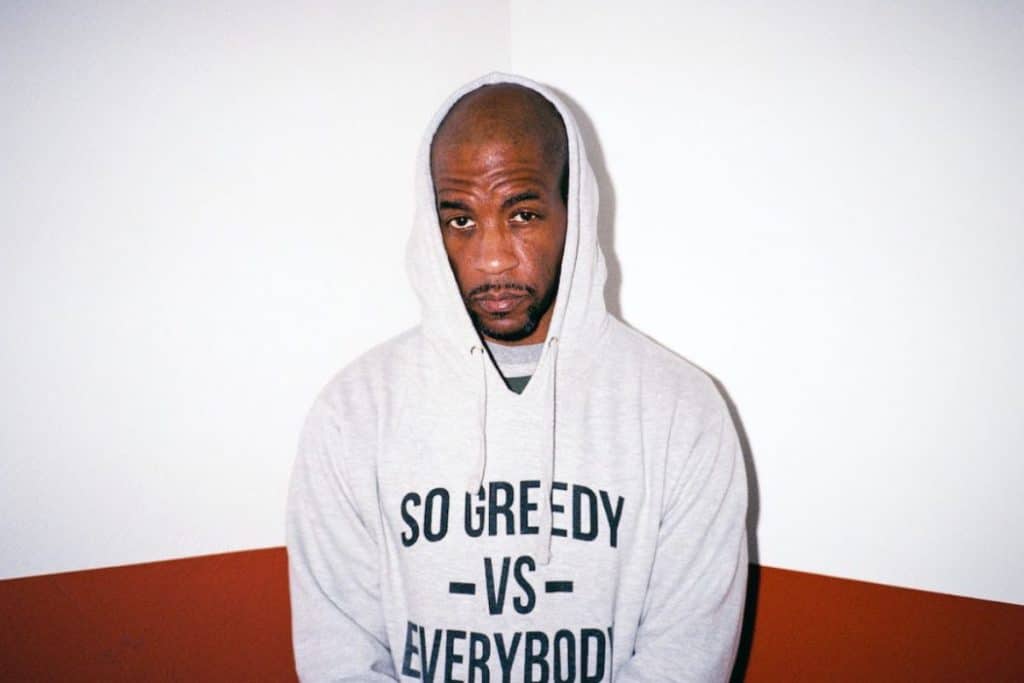 Essential listening: A Long Hot Summer
There are certain rappers in hip hop who, despite their undeniable talent and legacy, often go overlooked in the mainstream conversation. Brooklyn's own Masta Ace is one of those artists. A true MC's MC, Masta Ace has been perfecting his craft for over three decades, and has managed to navigate different eras of hip hop while staying true to his roots. The Brooklyn-born MC is everything a rapper should be. He's got an author's flare in terms of storytelling, turning classics like Disposable Arts and A Long Hot Summer into collections of vivid tales. Going bar for bar with Big Daddy Kane back in '88 and still rocking the mic on 2018's A Breukelen Story , his superhuman rhyming ability is still mind-boggling decades later. Masta Ace is the perfect MC, and he's long overdue his flowers.