Emerging from the sun-soaked beaches and palm-tree lined streets of Oxnard, California, Anderson Paak's ascent in the music world has been nothing short of meteoric. A masterful blend of soul, funk, R&B, and hip-hop, his distinct sound is as vibrant as the coastal sunsets of his hometown.
Albums like Malibu and Ventura stand as testament to his genius, with each record carving out its own identity yet firmly rooted in .Paak's unmistakable groove. His versatility isn't just confined to his solo efforts; collaborations such as Yes Lawd! with Knxwledge as NxWorries and An Evening with Silk Sonic alongside Bruno Mars have further cemented his reputation as a dynamo.
Driven by his raspy voice, infectious energy, and undeniable charisma, Anderson .Paak's discography serves as a rich tapestry of stories and sounds, a reflection of a journey from the California coast to global acclaim.
So let's get into it. From his incredible debut, Venice , to his 2021 collaboration with Bruno Mars, An Evening with Silk Sonic , we rank every Andersoon .Paak album, from worst to best.
Oxnard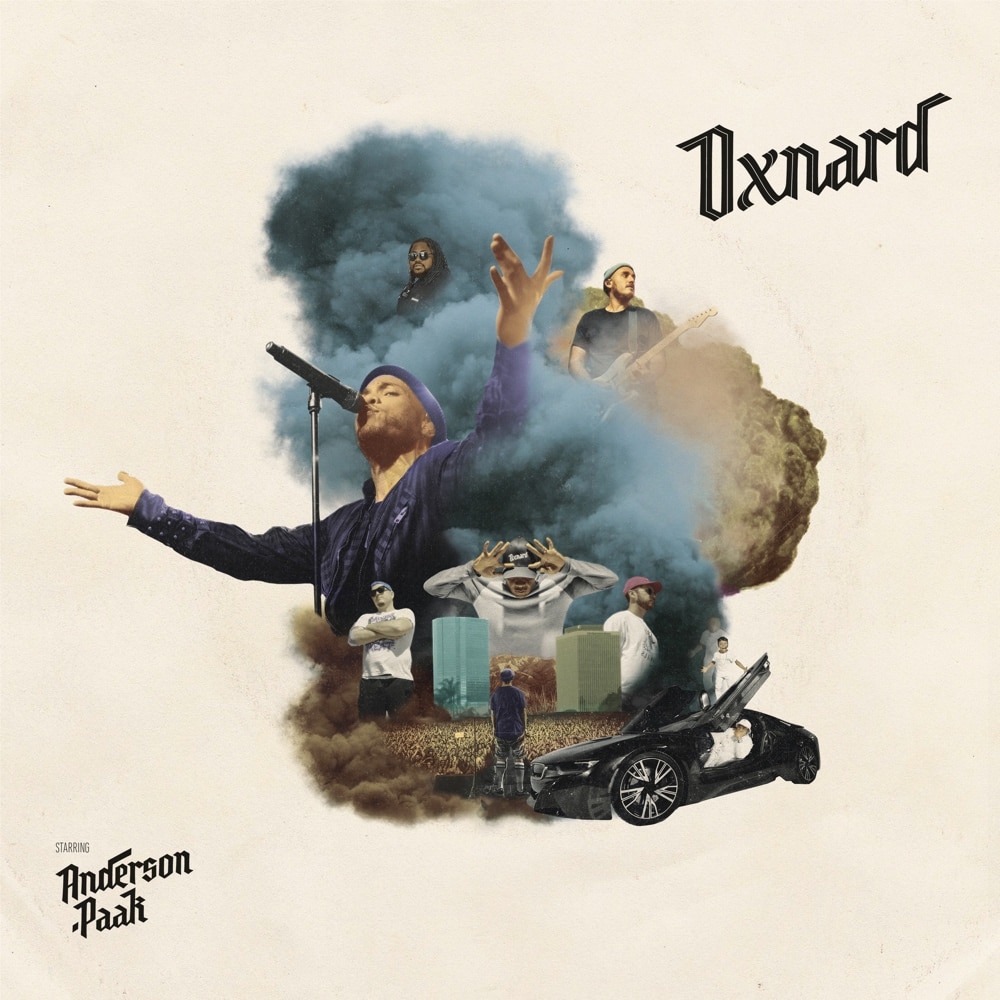 Released: November 16, 2018
Label: Aftermath, 12 Tone, Atlantic
Features: Kadhja Bonet, Norelle, Kendrick Lamar, Sonyae Elise, Dr. Dre, Cocoa Sarai, Pusha T, Snoop Dogg, The Last Artful, Dodgr, J. Cole, Q-Tip, and BJ the Chicago Kid.
Singles: "Tints", "Who R U?"
When you're touching down in Oxnard , you're hitting the streets where the multi-instrumentalist first found his rhythm. Named after his Californian stomping grounds, this record sees him reconnecting with his roots, enveloping listeners in his unique blend of vibes. With the iconic Dr. Dre overseeing the soundscapes, there's a palpable elevation in the production. Just throw on "Tints" featuring Kendrick Lamar, and try resisting that groove. "Brother's Keeper" delves deep, serving up narratives as soulful as the beats that back them. But it's a mixed bag; sometimes the balance teeters between his signature laid-back funk and Dre's high-gloss touch. Still, for any fan of the artist, the Oxnard trip is mandatory – a testament to his adaptability and raw talent.
Yes Lawd! (with Knxwledge, as NxWorries)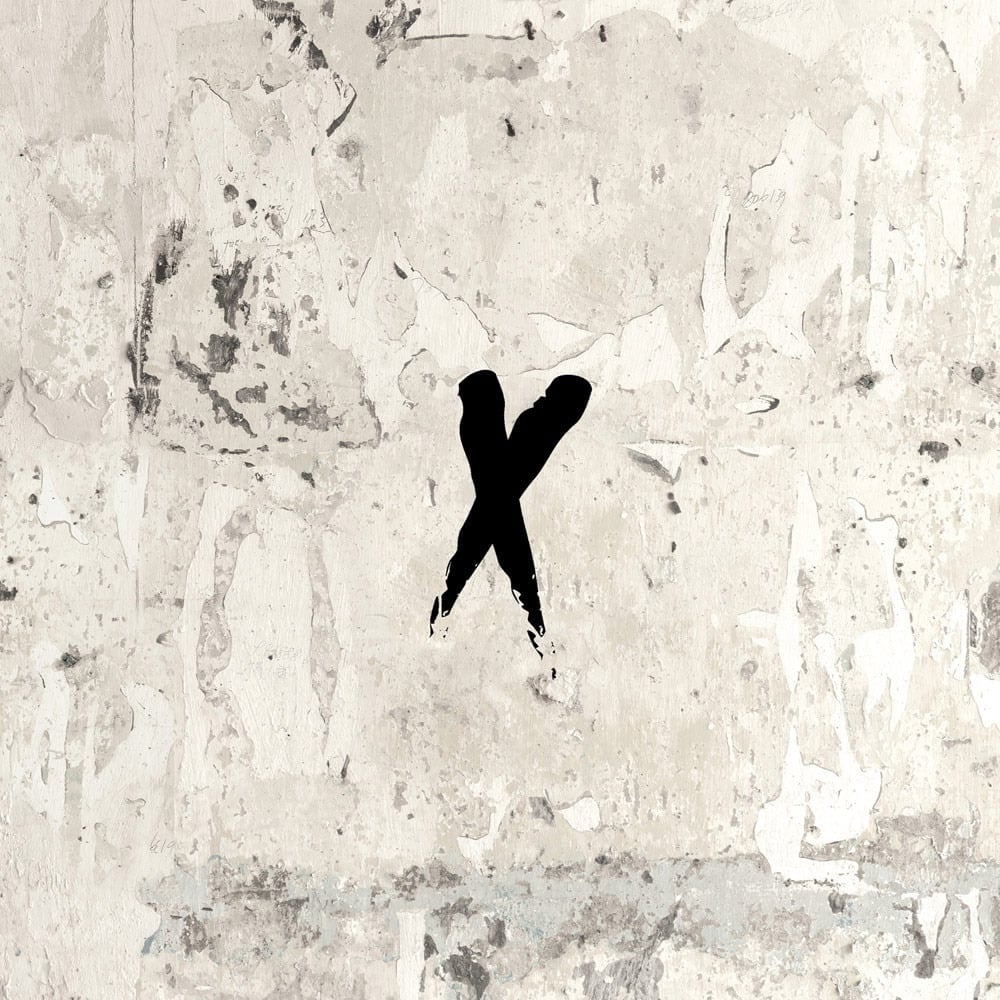 Released: October 21, 2016
Label: Stones Throw
Features: N/A
Singles: "Suede", "Link Up", "Lyk Dis", "Get Bigger / Do U Luv"
Enter the realm of Yes Lawd! , a collaborative odyssey between our multi-talented crooner and beatsmith Knxwledge. Under the banner NxWorries, they served up a platter that's smoother than butter on warm toast. The album resonates with smoky rooms, dim lights, and intimate vibes. Knxwledge's ethereal sampling and instrumentals lay the foundation for Anderson to lay down his raspy, soulful voice. With cuts like "Lyk Dis" and "Suede," the duo epitomizes soulful synergy. It's evident that their creative wavelengths were perfectly synchronized, as each track offers a seamless fusion of both their strengths. Yes Lawd! ain't just a title; it's an exclamation every listener's bound to echo, appreciating the genius these two brought to the turntable.
Venice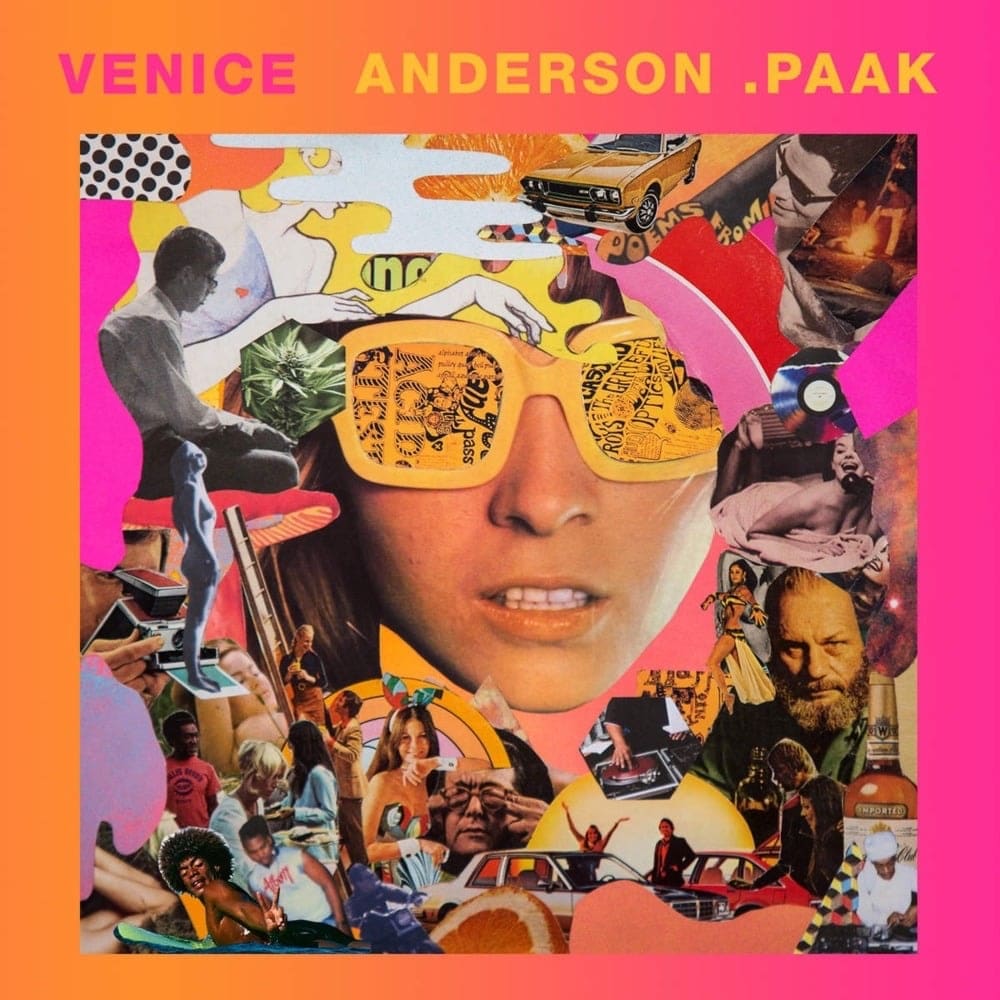 Released: October 28, 2014
Label: Steel Wool, OBE, Empire
Features: Sir
Singles: "Drugs", "Miss Right"
Peel back to the dawn of Anderson's discography and you'll land at the shores of Venice . This is where it all began, with a vibe so coastal, it's like you can feel the ocean mist with every spin. A sonic palette blending funk, R&B, and soul – it's a clear testament to the eclectic energy this man was ready to unleash on the scene. Tunes like "Milk n' Honey" encapsulate the hustle, the hunger, and the sheer groove synonymous with his early journey. It's clear with Venice that Anderson was experimenting, dipping his toes in different styles, and setting the tone for the innovative trajectory his career would later take. An underrated gem, this project proves that our SoCal maestro's roots run deep and diverse.
An Evening with Silk Sonic (with Bruno Mars, as Silk Sonic)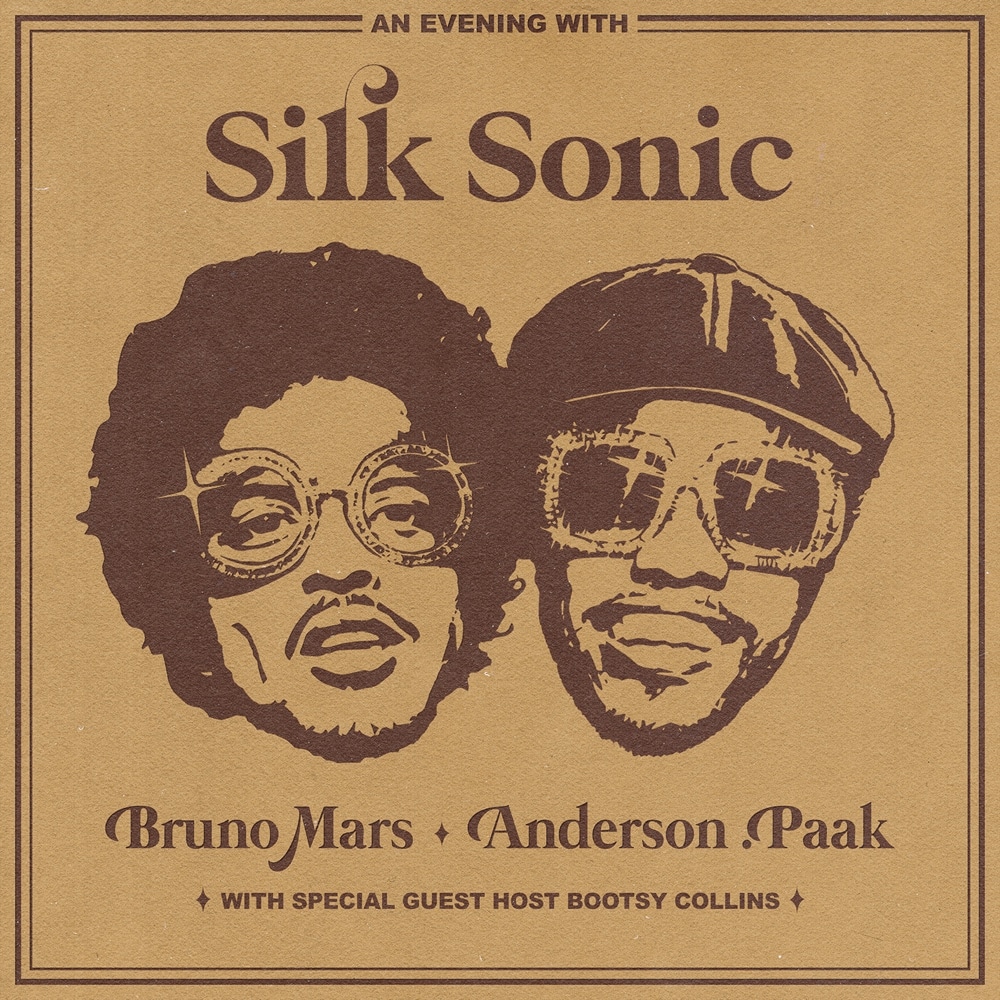 Released: November 12, 2021
Label: Aftermath, 12 Tone, Atlantic
Features: Thundercat and Bootsy Collins
Singles: "Leave the Door Open", "Skate", "Smokin out the Window", "Love's Train", "After Last Night"
Now, if ever there was a collision of musical minds that threatened to shift the tectonic plates of the game, it was when the dynamo that is Anderson united with the timeless Bruno Mars to craft An Evening with Silk Sonic . This wasn't just a project; it was an event. Rolling deep into the aesthetics of old-school funk, soul, and R&B, this tandem, baptized as Silk Sonic, dropped something that felt at once vintage and fresh. Tracks like "Leave The Door Open" carry the listener on a velvety journey of love and longing, echoing vibes reminiscent of the greats from the '70s. This record wasn't about chasing trends. Nah, this was about celebrating and reimagining the golden eras of music with a modern spin. And in doing so, the duo solidified their spots as not just artists, but masterful curators of sound.
Ventura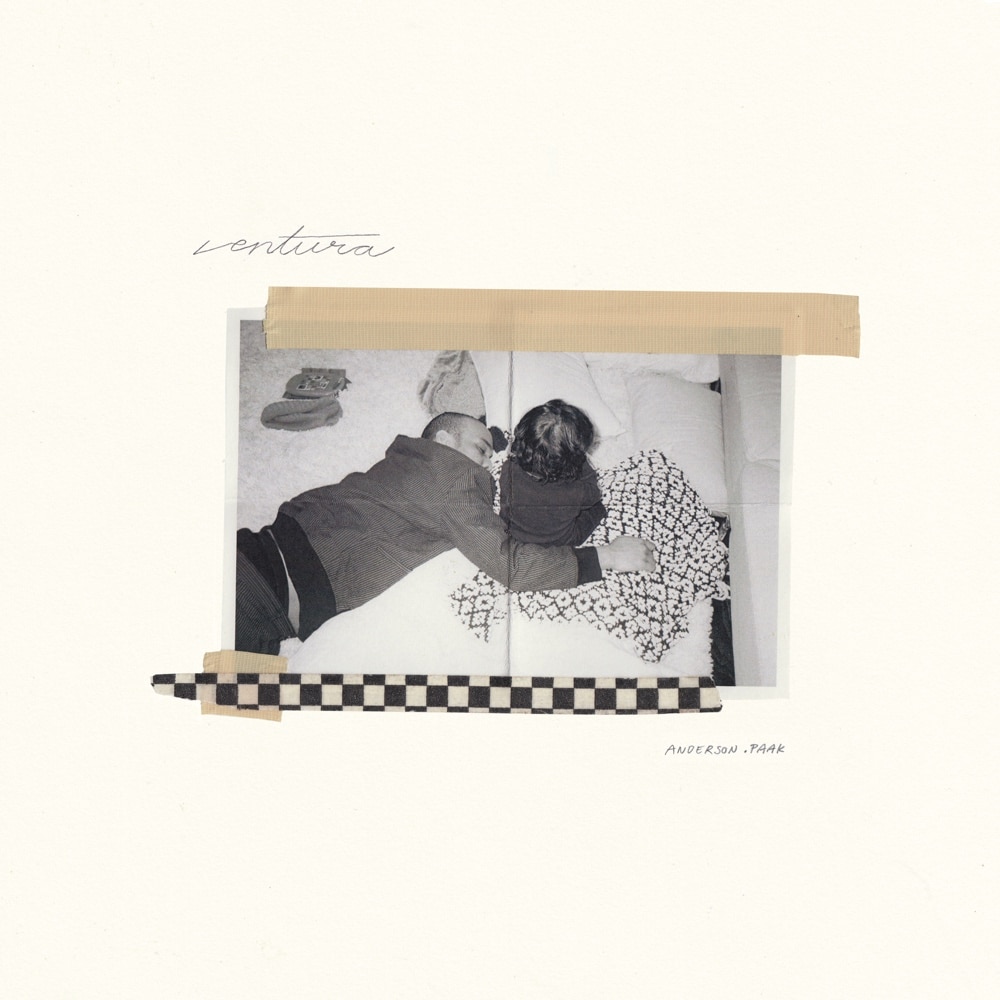 Released: April 12, 2019
Label: Aftermath, 12 Tone, Atlantic
Features: André 3000, Smokey Robinson, Lalah Hathaway, Jazmine Sullivan, Sonyae Elise, and Brandy, Nate Dogg.
Singles: "King James", "Make It Better"
Ventura , now that's where the groove meets the soul. Riding off the Oxnard vibes, the SoCal native decided to take a step into a more soulful dimension with this one. You could feel the coastal winds and warm Cali nights in each track. With features like Smokey Robinson and André 3000, the album's caliber is immediately evident. "Make It Better" is a testament to timeless love ballads, while "King James" effortlessly fuses jazz, funk, and contemporary sounds, paying homage and making political commentary all in one swing. This wasn't just another album drop; it was the artist's testament to versatility and an ode to the rich, layered fabric of black music. It's where Anderson took the listener by the hand, showed off his vast musical palette, and said, "Welcome to my world."
Malibu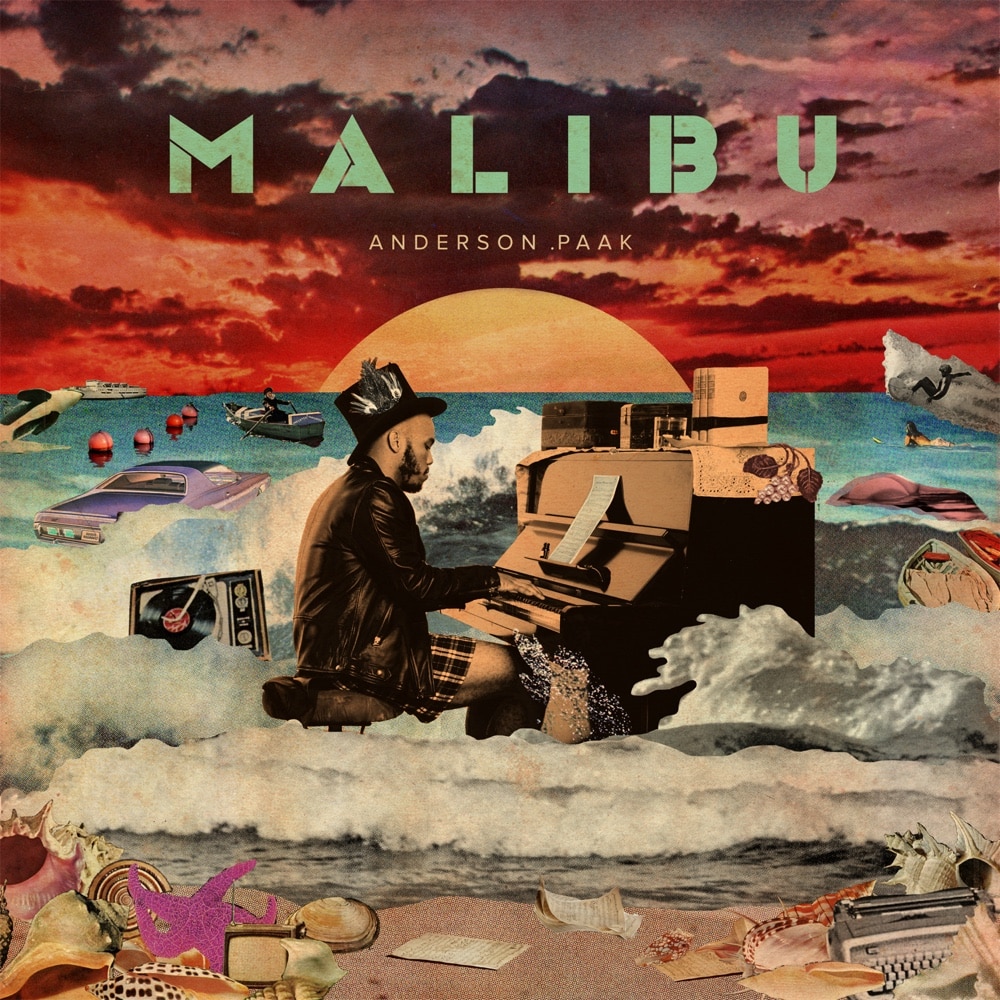 Released: January 15, 2016
Label: Steel Wool, OBE, Art Club, Empire
Features: BJ the Chicago Kid, Schoolboy Q, Rapsody, the Free Nationals United Fellowship Choir, the Game, Sonyae Elise, Talib Kweli, Timan Family Choir
Singles: "The Season / Carry Me", "Am I Wrong", "Room in Here", "Come Down"
Ah, Malibu . Now that's the crown jewel in the discography of the SoCal maestro. The project that firmly placed our drumming singer on the map as a force to be reckoned with in the contemporary R&B and neo-soul landscape. The fluidity between tracks like "The Bird" and "The Season | Carry Me" showcases his knack for storytelling, painting pictures of his life's highs and lows. The eclectic fusion of live instrumentation, from funky bass lines to jazzy horns, gave this record its heart and soul. Collaborations with the likes of BJ The Chicago Kid and The Game only elevated the album's pedigree. Malibu was Anderson's love letter to life's journey, filled with memories of heartbreak, joy, and personal growth, solidifying it as a touchstone for any aficionado of modern soul.