A rap debut album is a statement of intent, a manifesto. It's the artist's first real chance to etch their mark in the hip hop history books, or to simply add their unique flavor to the rich sonic stew that is rap music. Since the start of the culture, hip-hop has witnessed some monumental debuts that not only defined careers, but shaped the course of the of the rap game itself.
Take a journey back to 1992, and you'll find yourself engrossed in the chronicled sonic tales of Los Angeles told through the eyes of Dr. Dre in his pivotal debut The Chronic. Fast forward to 1994, and you are walking the gritty streets of Queensbridge, New York, with Nas on Illmatic. In 2001, the journey takes you through the dystopian underground with Cannibal Ox's The Cold Vein.
The golden age of the 2000s brought forth the introspective, soul-sample-laden narratives of Kanye West's The College Dropout, showing that a rapper could be vulnerable and victorious simultaneously. As the culture moved through the years, each debut continued to break new ground, whether it was the blaring trap anthems of Young Jeezy's Thug Motivation 101 or the conscious lyricism featured on Noname's Room 25. Each debut record reflects the shifting sonic landscapes and the diversity of stories within hip-hop.
So let's get into it. From Dr. Dre's game-changing The Chronic to Nas' 1994 magnum opus Illmatic and Kanye West's highly influential The College Dropout, here is the best rap debut album every year, since 1984.
1984. Run-D.M.C. — Run-D.M.C.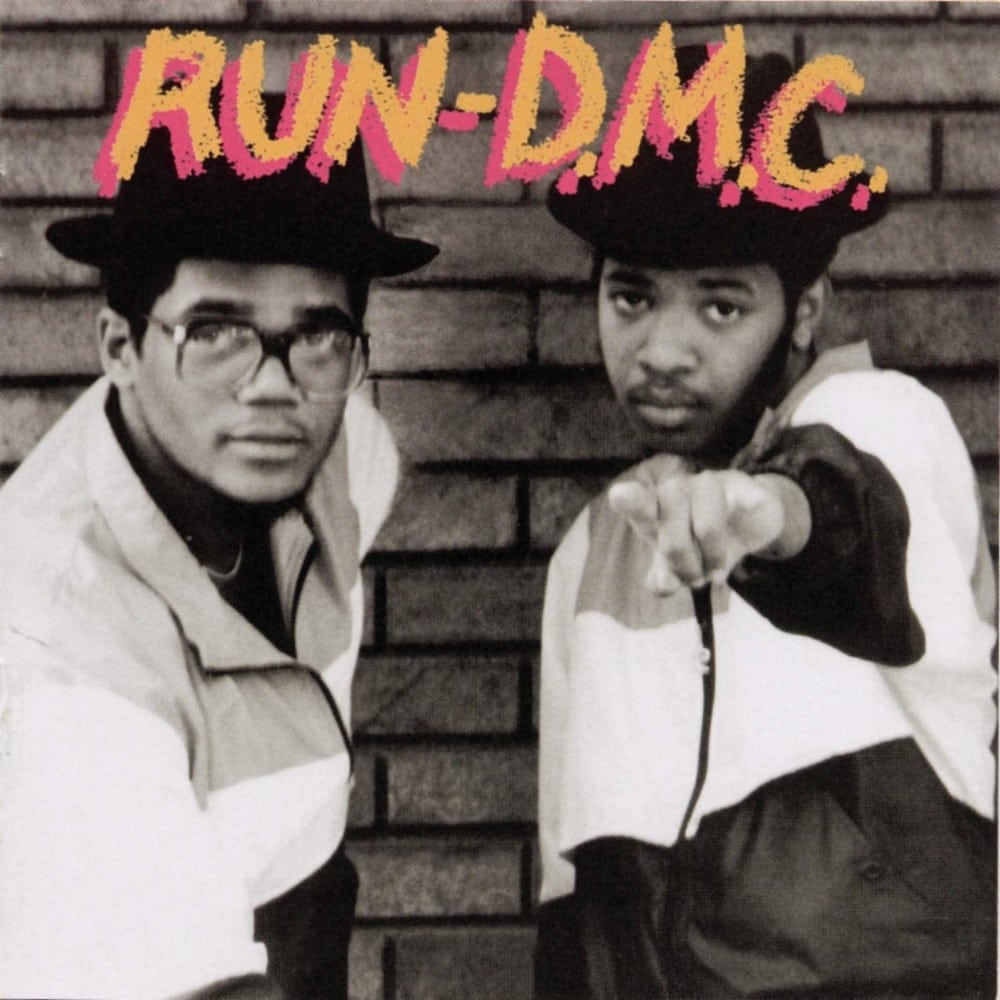 Released: March 27, 1984
Label: Profile, Arista
Flipping open the wax-sealed annals of hip-hop history, 1984 stands out like a gold-encrusted boombox on full blast, with Run-D.M.C.'s self-titled debut album thumping out the speaker. Before "Walk This Way," before the Adidas Superstars, and before they claimed their King of Rock status, Run, D.M.C., and Jam Master Jay were three Hollis, Queens kids who had a unique vision for the future of rap. The trio's debut album, armed with hard-hitting anthems like "It's Like That" and "Hard Times," bristles with the raw energy of a street corner cypher, with rap and rock blending in a sonic maelstrom that shook the rap game to its core.
1985. LL Cool J — Radio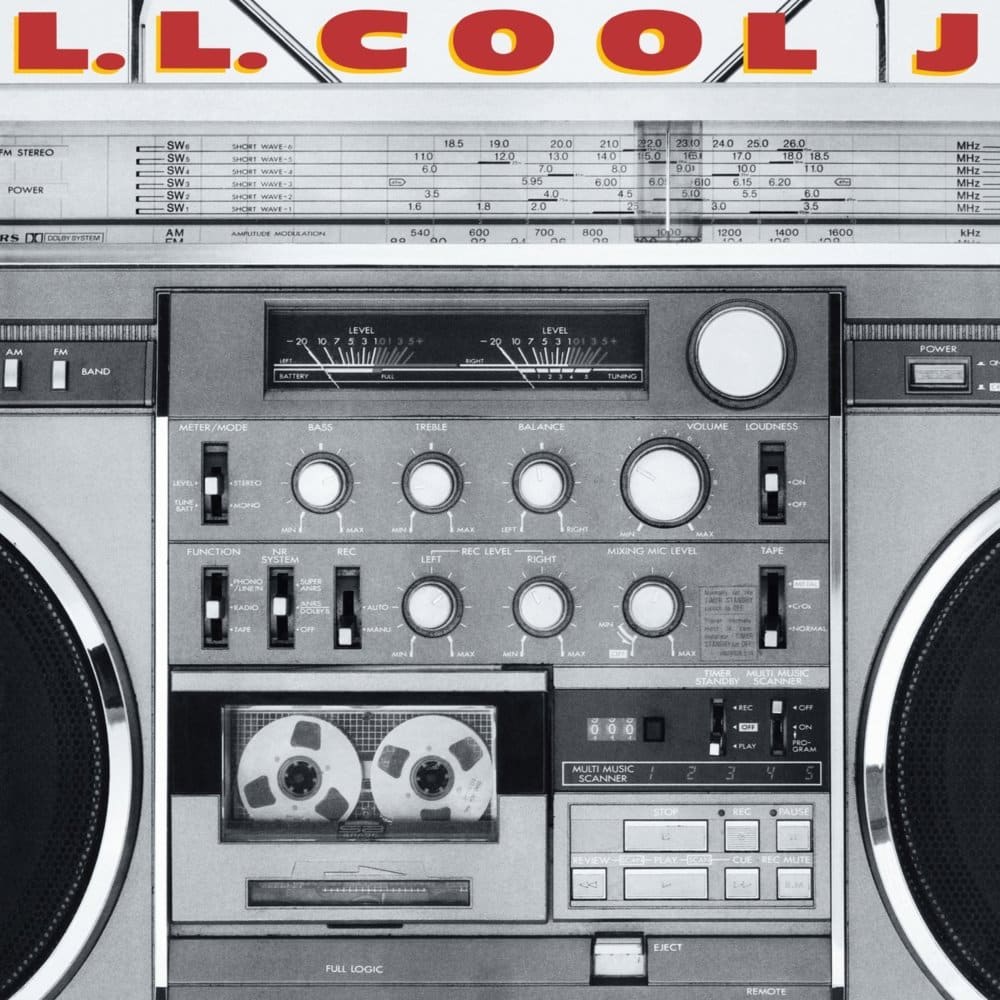 Released: November 18, 1985
Label: Def Jam, Columbia, CBS
As the turntables kept spinning into 1985, hip-hop was given a fresh jolt of energy in the form of a Kangol cap-wearing phenom from Queens: LL Cool J. "Ladies Love Cool James" exploded onto the scene with Radio, an album that pulsated with youthful swagger and infectious bravado. The Rick Rubin-produced beats, sparser and leaner than much of the era's output, provided the perfect backdrop for LL's audacious rhymes on tracks like "I Can't Live Without My Radio" and "Rock The Bells." LL Cool J was the embodiment of a new era, one where MCs could carry both a lover's sensitivity and a braggart's brashness.
1986. Beastie Boys — Licensed to Ill
Released: November 15, 1986
Label: Def Jam, Columbia
Once upon a time in 1986, hip-hop was witnessing an audacious transformation. Out of the concrete canyons of New York City emerged the Beastie Boys, a ragtag trio of white boys armed with thunderous beats, irreverent rhymes, and a punk ethos. Licensed to Ill, their debut, is an unabashed, chaotic joyride, brimming with raw energy and youth rebellion. With the punchy rhythm of "Fight for Your Right," the reverse-thrust groove on "Paul Revere," and the relentless swagger of "No Sleep till Brooklyn," the Beastie Boys kicked open the genre's doors, blurring the boundaries between rap, punk, and rock. The album remains a raucous milestone in hip-hop's evolution, defiantly declaring that the genre belonged to all, no matter the skin color or the zip code.
1987. Eric B. & Rakim — Paid in Full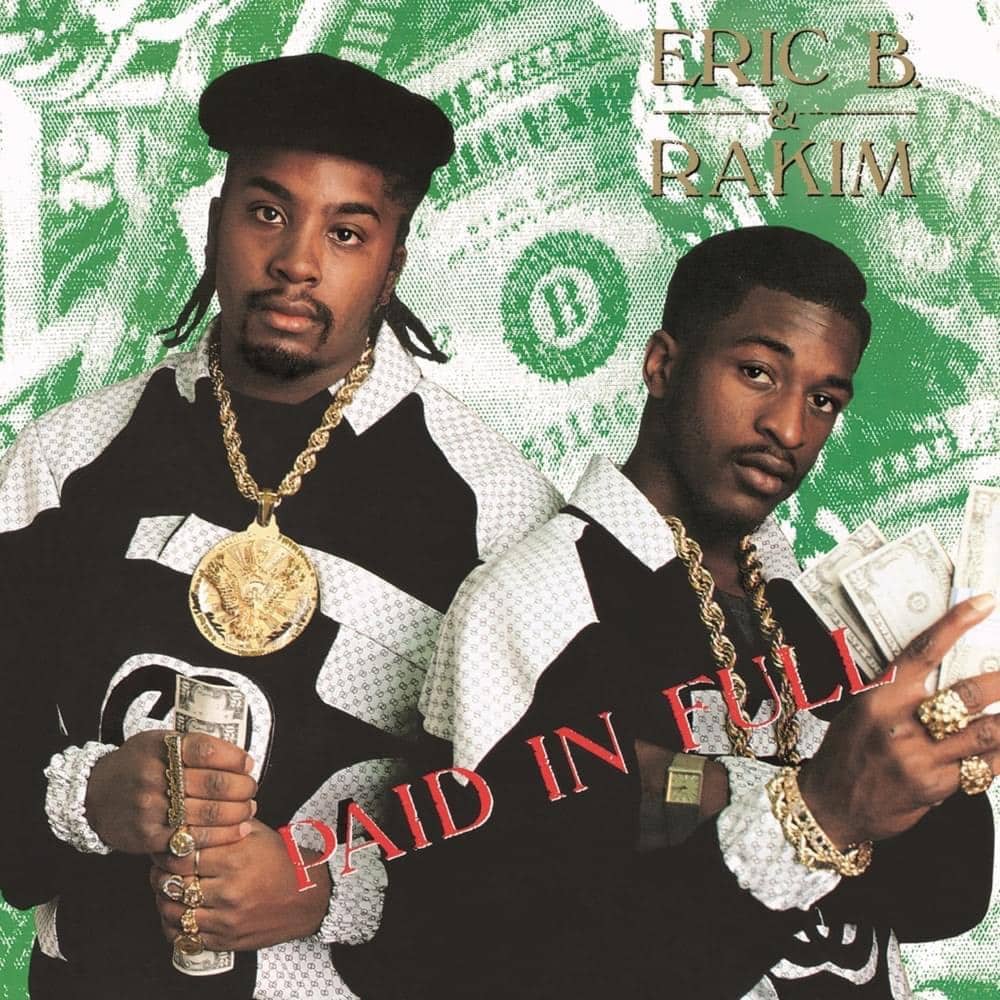 Released: July 7, 1987
Label: 4th & B'way, Island
As 1987's calendar pages turned, a revolutionary force was on the rise. Eric B. & Rakim's Paid in Full arrived, echoing an impactful shift in the sonic landscape of hip-hop. With Rakim's intellectual lyricism and Marley Marl's groundbreaking production, the duo erected a masterpiece that fundamentally reshaped the genre's aesthetic. Rakim's intricately woven wordplay on "I Ain't No Joke" and the iconic beat drop in "Paid in Full" still send shockwaves through any speaker it blares from. In a time when many rappers were still finding their footing, the God MC's labyrinthine rhymes and impeccable flow set a new high watermark.
1988. Slick Rick — The Great Adventures of Slick Rick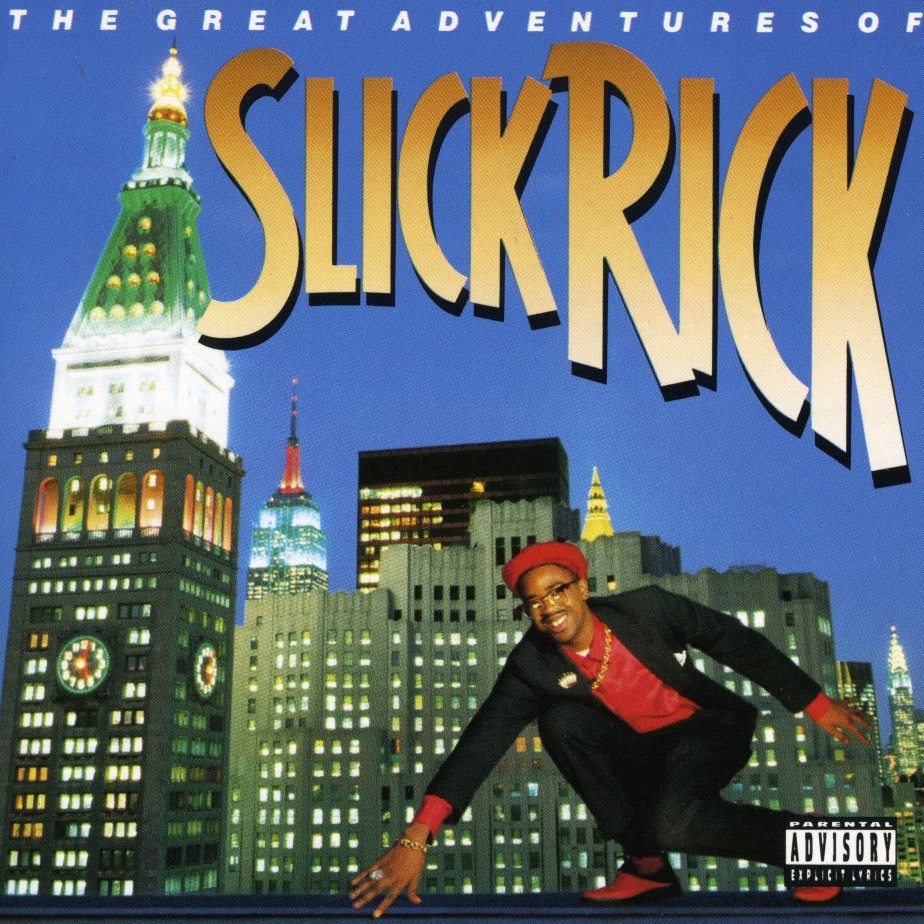 Released: November 1, 1988
Label: Def Jam, Columbia
In 1988, Slick Rick came out swinging with his debut, The Great Adventures of Slick Rick. This album wasn't just about beats and rhymes; it was a masterful exhibition of narratives, wit, and humor, framed by Rick's distinctive delivery and flow. Rick the Ruler was the bard of the block, his tales transcending the raw confines of the street. "Children's Story" and "Mona Lisa" weren't just tracks; they were enthralling short stories, cinematic narratives punctuated by Rick's imaginative lyricism. The Great Adventures of Slick Rick was a landmark moment for storytelling in hip-hop, elevating the craft to a higher plateau.
1989. De La Soul — 3 Feet High and Rising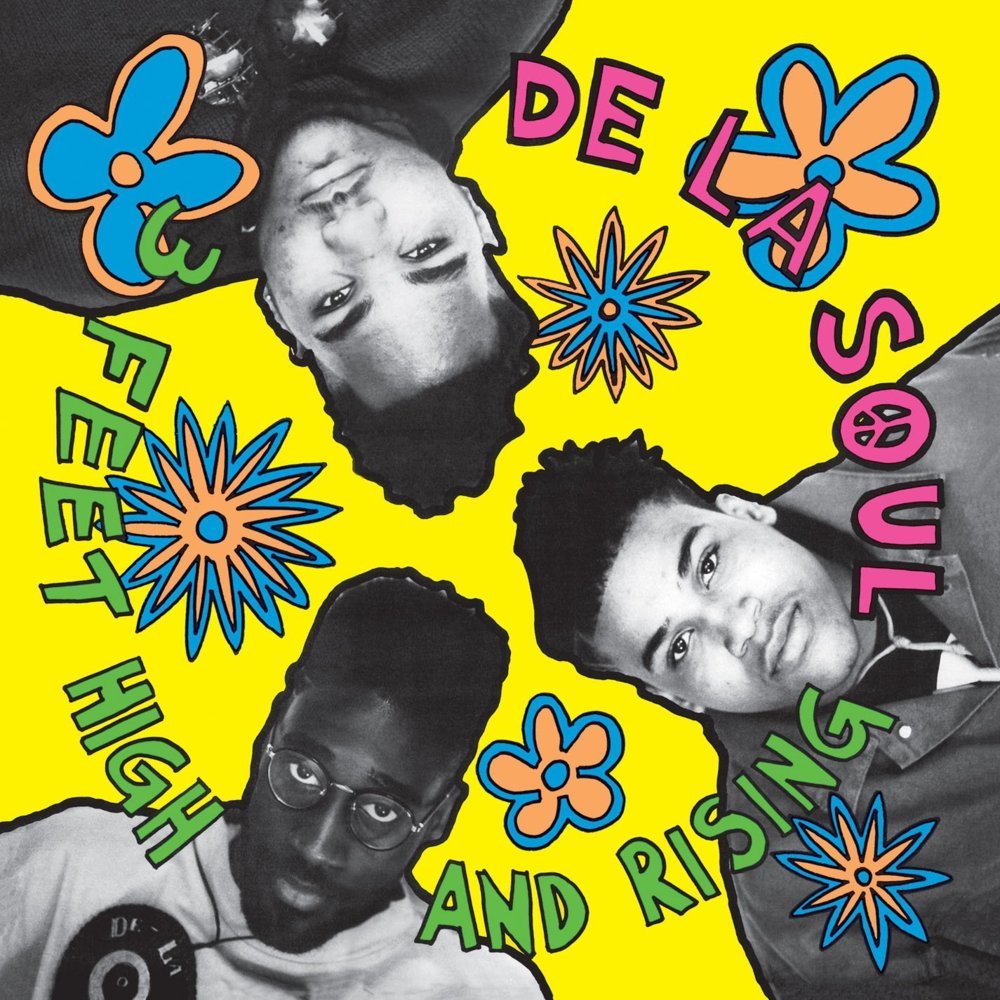 Released: March 3, 1989
Label: Tommy Boy
The birth of De La Soul's 3 Feet High and Rising in 1989 was a transformative moment for hip-hop. This wasn't your typical boom-bap record; it was a psychedelic trip through a landscape where hip-hop met soul, jazz, and funk, with a generous serving of humor and skits. Songs like "Me Myself and I" and "Eye Know" embodied De La Soul's innovative blend of sound, lyrics, and vibe, a refreshing deviation from the hardcore street anthems of the time. 3 Feet High and Rising wasn't just an album; it was an audacious, vibrant manifesto, challenging the status quo and laying the foundation for alternative hip-hop. The game was forever changed, and De La Soul were the architects.
1990. Ice Cube — AmeriKKKa's Most Wanted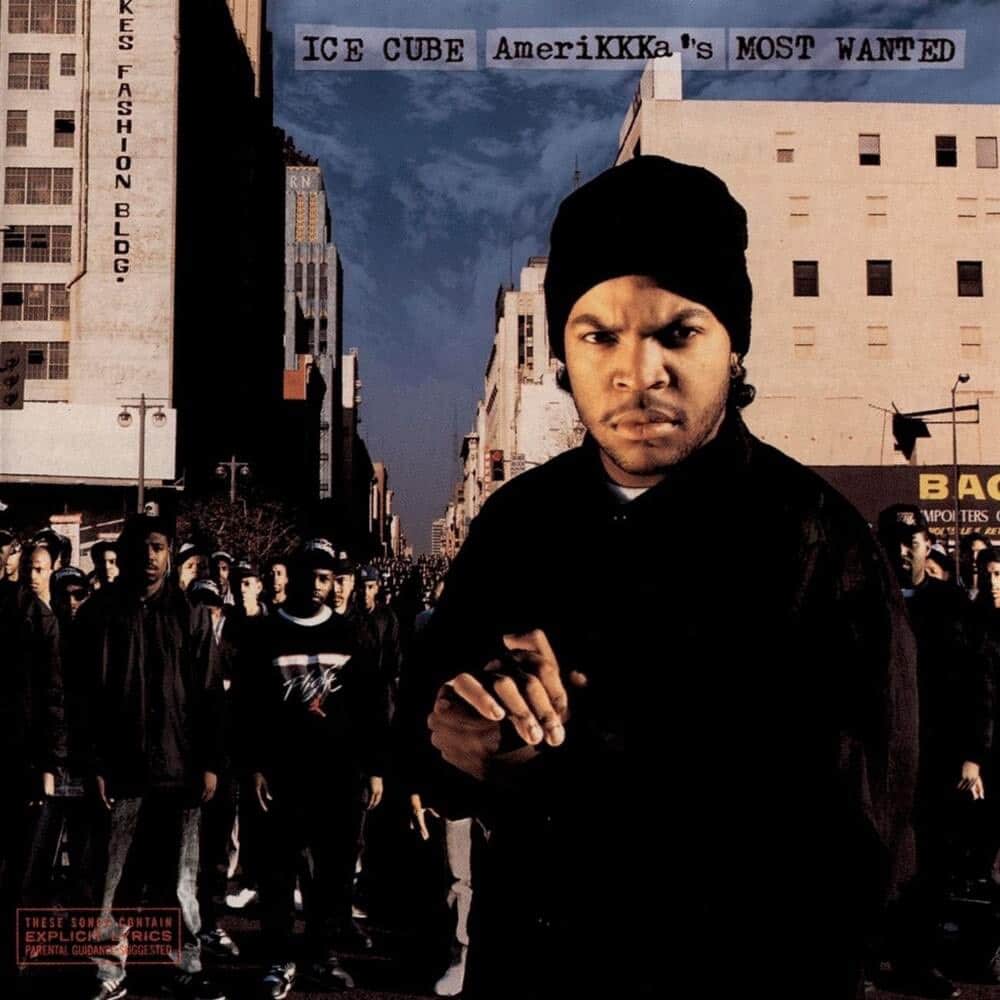 Released: May 16, 1990
Label: Lench Mob, Priority
Ice Cube's AmeriKKKa's Most Wanted hit the streets in 1990, heralding a new era for the West Coast rap game. Breaking away from N.W.A., Cube emerged as the region's most important voice, painting an unapologetically grim picture of street life with his razor-sharp pen. This album was a bold, confrontational discourse on race, politics, and urban life in America, supported by the Bomb Squad's riot-inciting production. From the raw menace of the title track to the clear-eyed storytelling on "Once Upon a Time in the Projects," Cube's debut was a brutally honest reflection of reality, making it a cornerstone of the gangsta rap era.
1991. DJ Quik — Quik Is the Name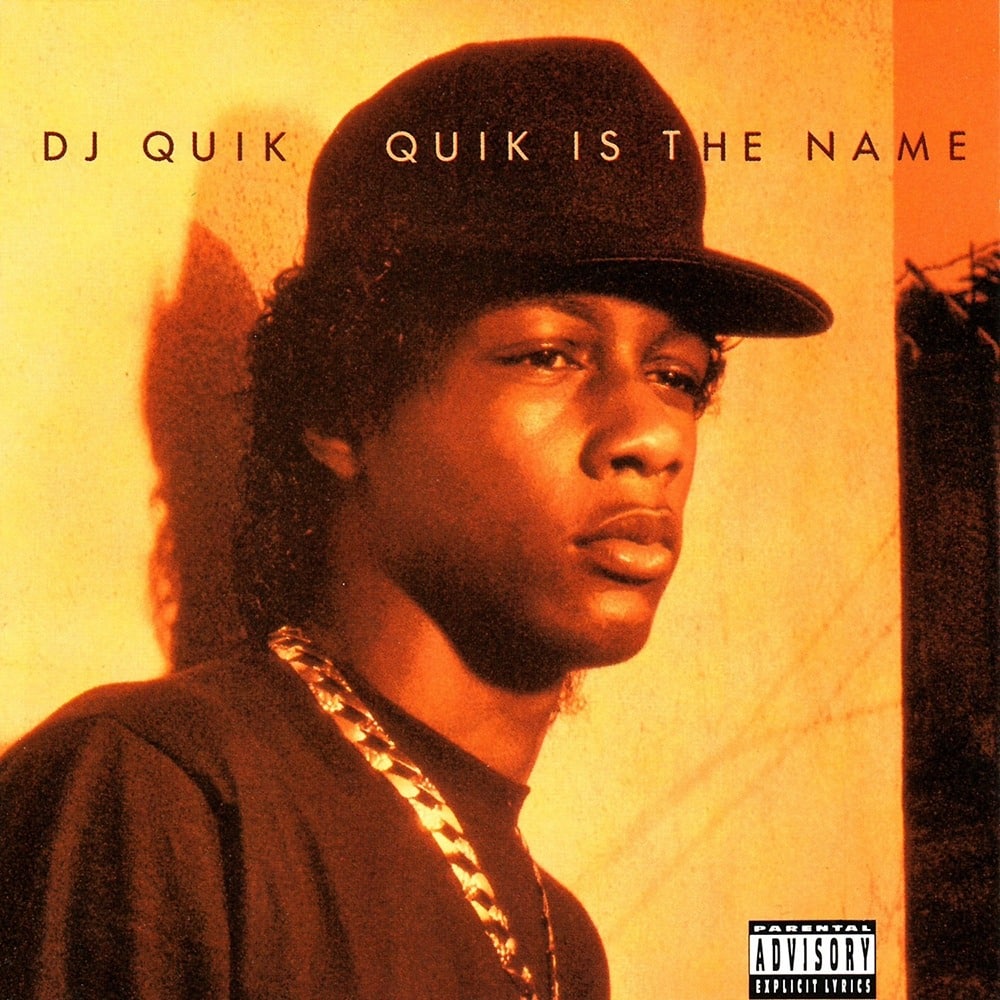 Released: January 15, 1991
Label: Profile
1991 introduced us to the laid-back, funky vibes of DJ Quik with his debut, Quik Is the Name. With an aesthetic that encapsulated the sun-soaked L.A. lifestyle, Quik blended irresistible, groove-infused G-Funk melodies with his slick, unfiltered rhymes about street life. The album was a party from start to finish, boasting infectious, timeless classics like "Tonite" and "Born and Raised in Compton." Quik Is the Name was more than just a record; it was a snapshot of a place and time, an auditory Polaroid of the soul, swagger, and spirit of early '90s West Coast hip-hop. It reaffirmed that the West Coast was here to stay in the rap game, and DJ Quik was instrumental in that movement.
1992. Dr. Dre — The Chronic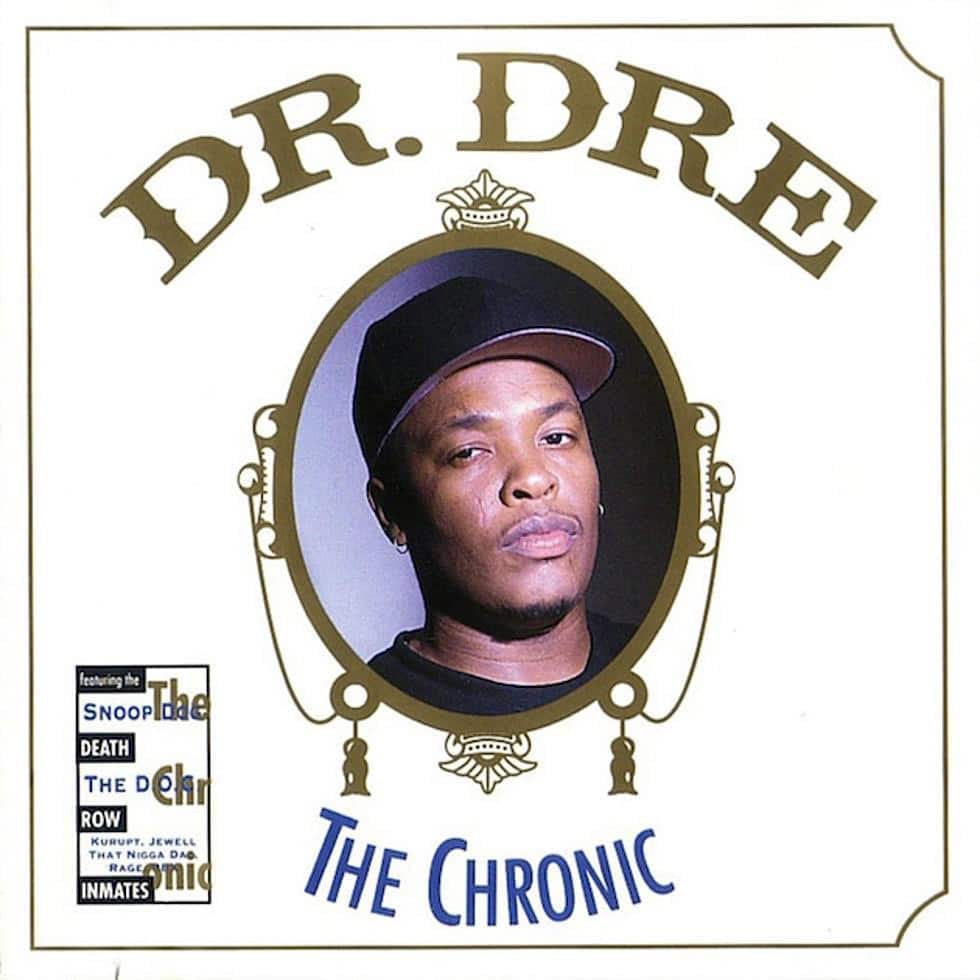 Released: December 15, 1992
Label: Death Row, Interscope, Priority
In the rap history books, 1992 is emblazoned with one name, one sound, one landmark album — Dr. Dre's The Chronic. Defining the G-Funk sound, the Compton rapper-producer transformed the entire rap landscape with smooth, bass-heavy grooves built on funk samples and laid-back beats. The Chronic was a gateway to the West Coast lifestyle, replete with Dre's cinematic, head-nodding production and Snoop Dogg's silky drawl adding new textures to the narrative. Anthems like "Nuthin' but a 'G' Thang" and "Let Me Ride" would transcend time and geography, catapulting Dre into the echelons of hip-hop's finest producers.
1993. Wu-Tang Clan — Enter the Wu-Tang (36 Chambers)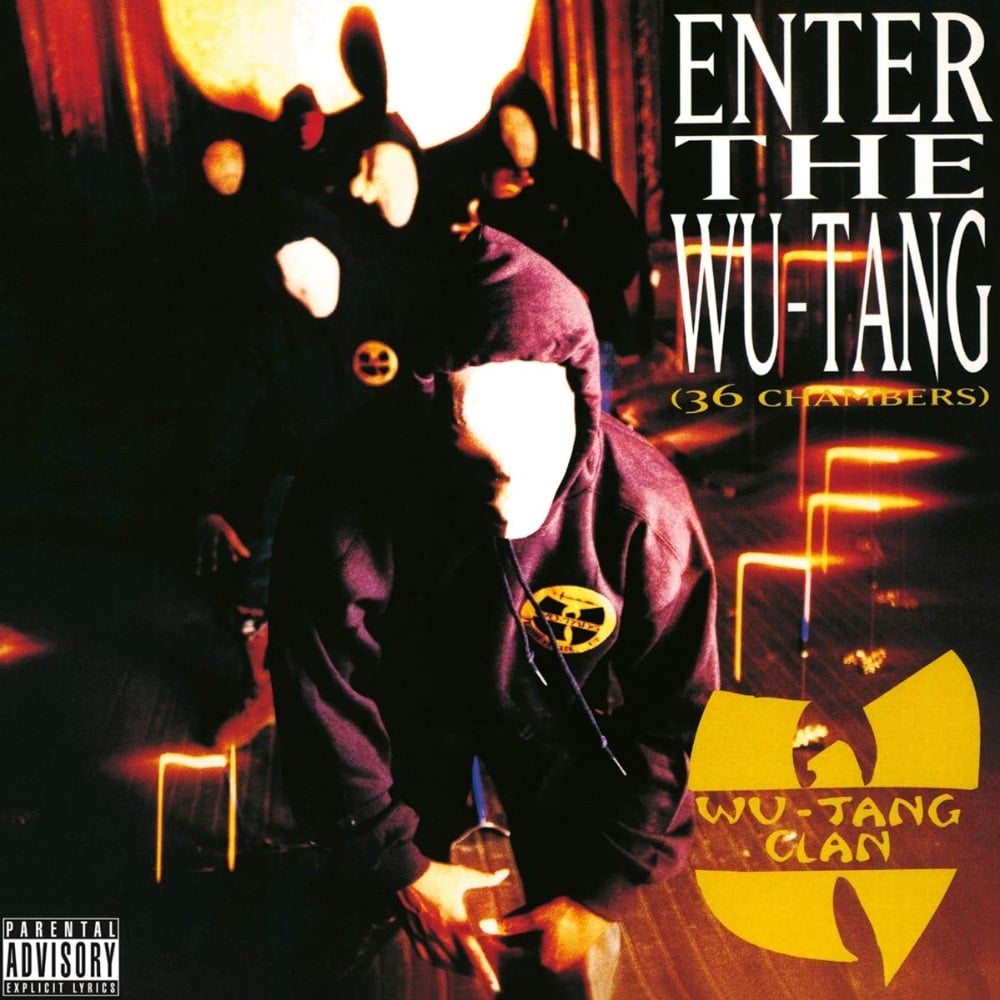 Released: November 9, 1993
Label: RCA, Loud
Then came 1993, with a sound so raw, so gritty, it could only be the sonic embodiment of the concrete jungle of New York. Wu-Tang Clan's Enter the Wu-Tang (36 Chambers) was a revelation, fusing kung-fu mythology with street-hardened rhymes and grimy, lo-fi beats. This was the rebirth of East Coast hip-hop, the genesis of a new wave that left the flashy aesthetics behind for something real, something visceral. From the eerie murmurs of "C.R.E.A.M" to the charged up energy of "Protect Ya Neck," Enter the Wu-Tang rewrote the hip-hop playbook, cementing the Clan's place in rap lore and making them the new voice of New York.
1994. Nas — Illmatic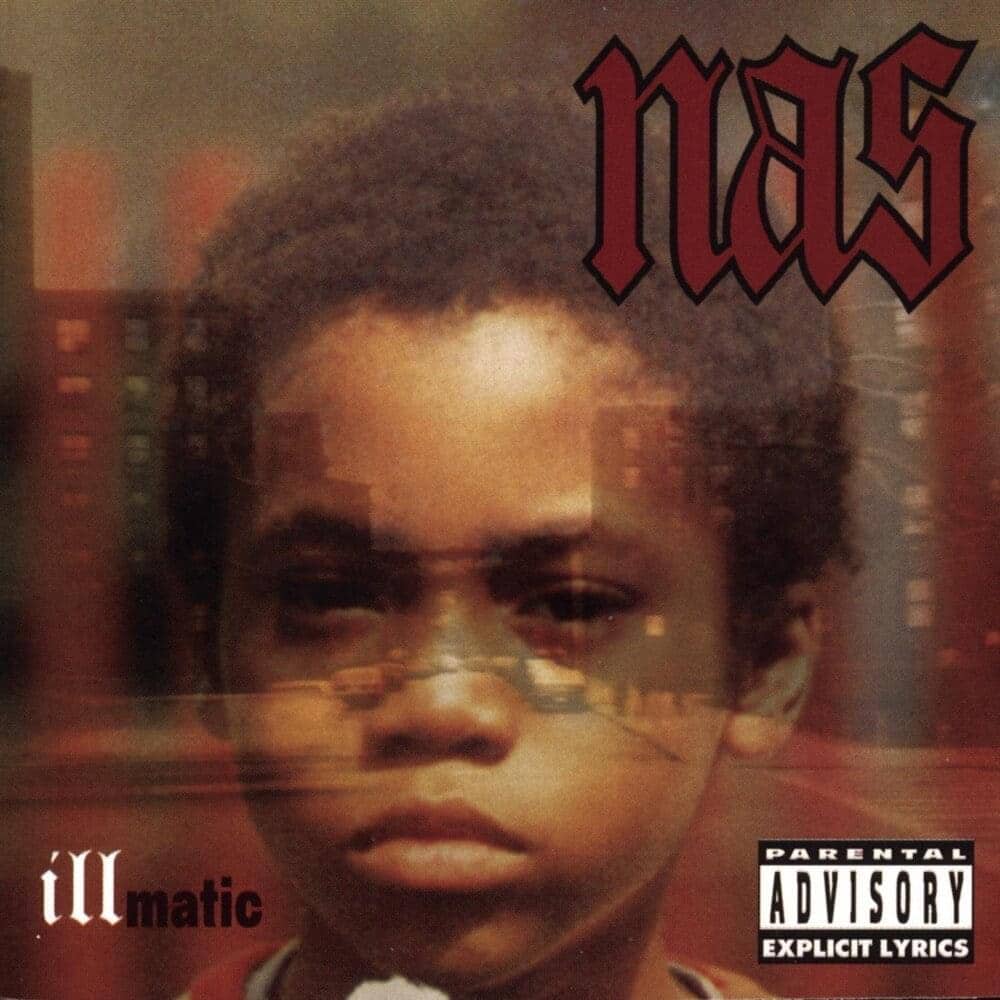 Released: April 19, 1994
Label: Columbia
1994 saw the rise of a poet from Queensbridge who would paint the concrete canvases of New York City with his breathtaking lyrical portraits. Nas, with his debut album Illmatic, changed the conversation in hip-hop, bringing introspective, high-level lyricism back to the forefront. Over the soulful, jazz-infused beats of producers like DJ Premier, Large Professor, Q-Tip and Pete Rock, the QB rapper painted a grim yet poignant picture of life in the projects, with tracks like "N.Y. State of Mind", "Life's a Bitch" and "The World Is Yours"" becoming timeless street anthems. One of the most important rap albums ever released, Illmatic was a movement, a proclamation of street wisdom and life truths delivered via pristine lyricism that would influence a generation of MCs.
1995. Raekwon — Only Built 4 Cuban Linx…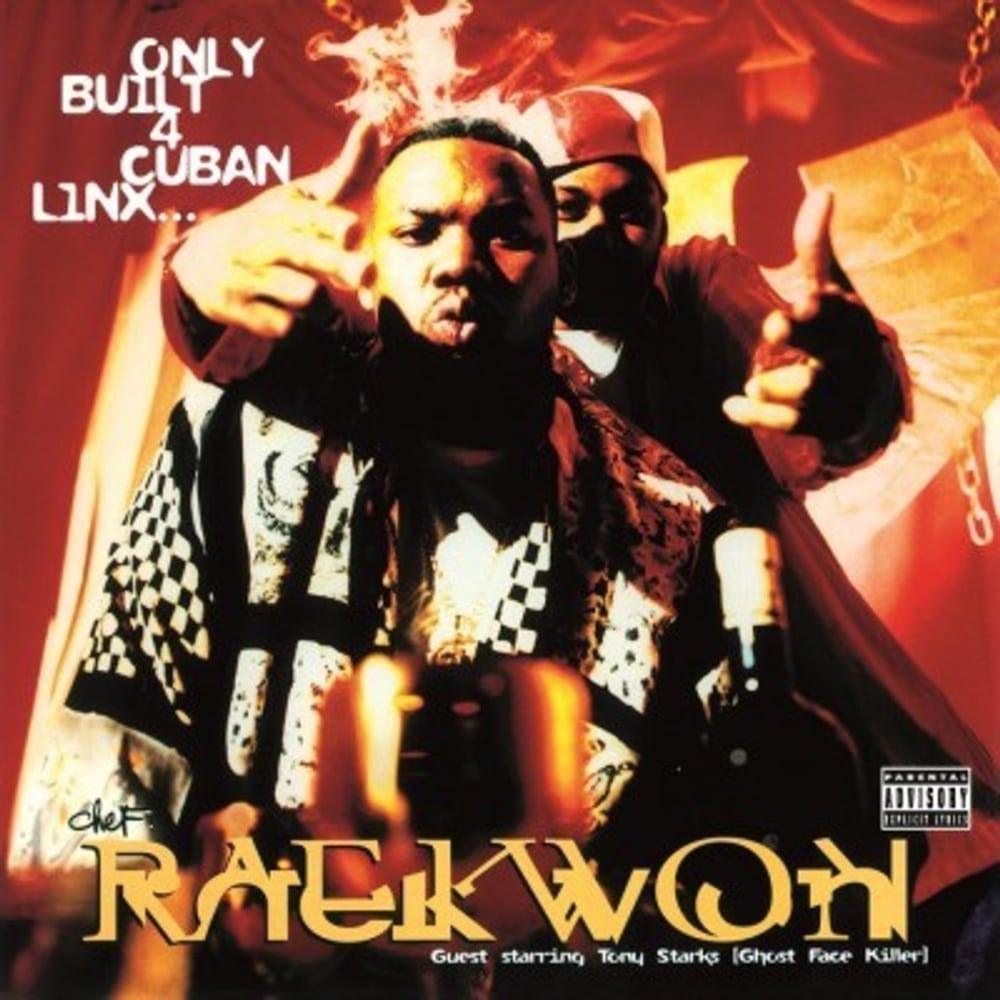 Released: August 1, 1995
Label: Loud, RCA
In 1995, the Wu-Tang saga continued with Raekwon's Only Built 4 Cuban Linx… A cinematic journey into the mafioso underworld, the album solidified the gritty aesthetic of the Wu, with Raekwon and Ghostface Killah weaving complex narratives over RZA's eerie and atmospheric beats. Tracks like "Criminology", "Glaciers of Ice" and "Heaven & Hell" showcased the duo's lyrical prowess and unique storytelling perspective. As an extension of the Wu-Tang ethos, The Purple Tape was a testament to the power of collective creativity and remains a cornerstone of hardcore East Coast hip-hop.
1996. Jay-Z — Reasonable Doubt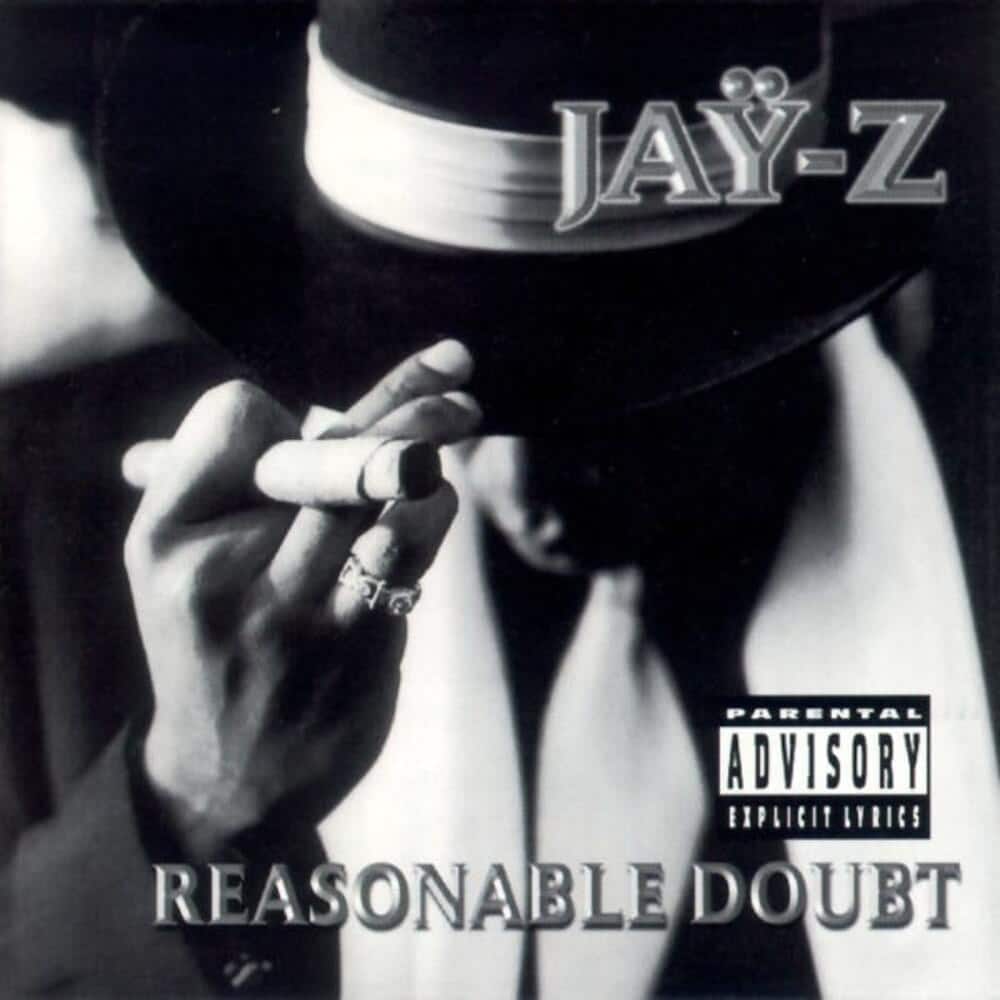 Released: June 25, 1996
Label: Priority, Roc-A-Fella
Reasonable Doubt was more than just an album; it was a prophecy. Jay-Z rolled through 1996 like a slick Brooklyn hustler-turned-poet, weaving his stories of illicit drug deals, champagne-soaked nihilism, and the relentless grind of the streets with an unmatched lyrical finesse. It was audacious, gritty, and articulate, with lines sharp as razors carving out an epic street opera. He declared himself not just as a rapper, but as a wordsmith and a storyteller – a businessman who gave the world a front-row seat to his come-up. The slick melodies melodies, the intricate rhymes, the dope beats – it was the hip-hop equivalent of the Great American Novel.
1997. Missy Elliott — Supa Dupa Fly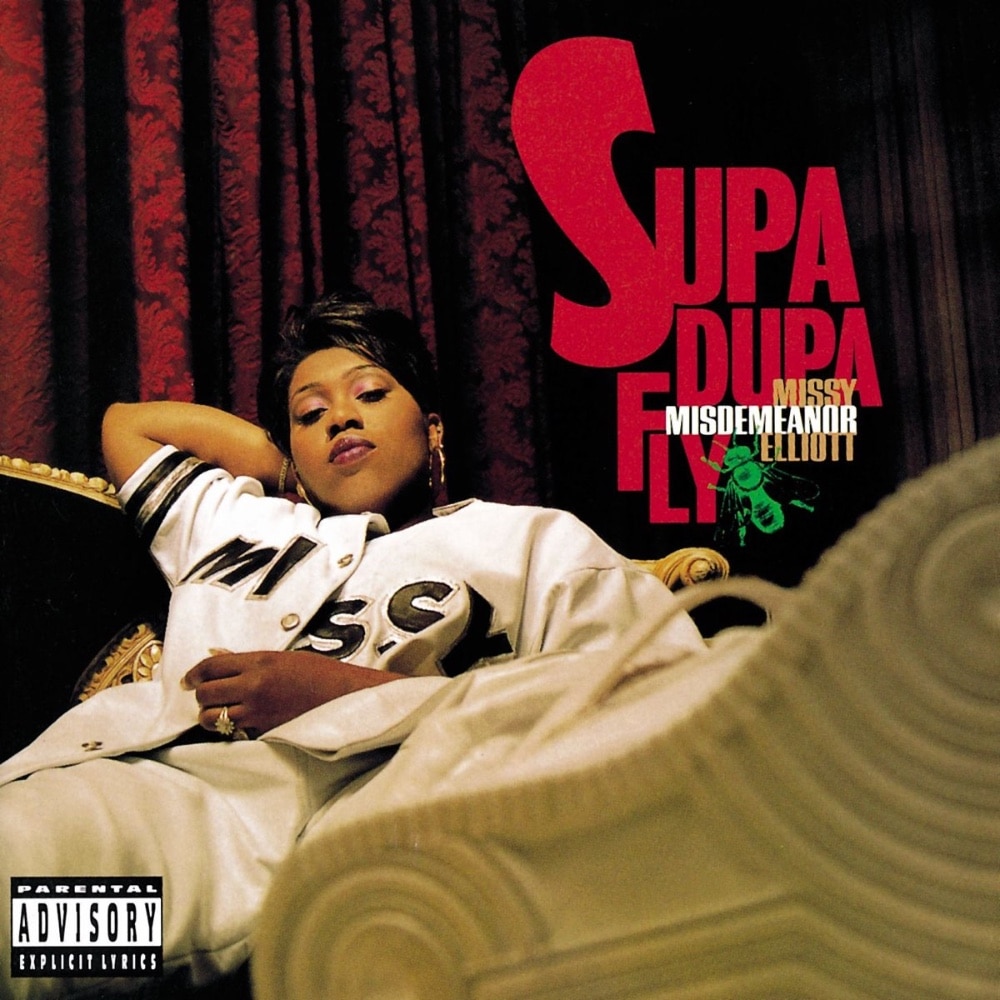 Released: July 15, 1997
Label: The Goldmind, East West, Elektra
In '97, Missy Elliott landed on the hip-hop scene like a comet with Supa Dupa Fly, defying gender and genre expectations. The album was a trip, a funk-drenched playground where Missy's slick rhymes met Timbaland's alien beats to craft something otherworldly yet deeply rooted in black musical traditions. This was not just rap; it was an amalgamation of R&B, electronica, and hip hop rolled into one explosive package. Supa Dupa Fly didn't just push the envelope, it shredded it, redefining what a female MC could be and do in the male-dominated rap game. Missy challenged the system and won, leaving us all under her spell.
1998. DMX — It's Dark and Hell Is Hot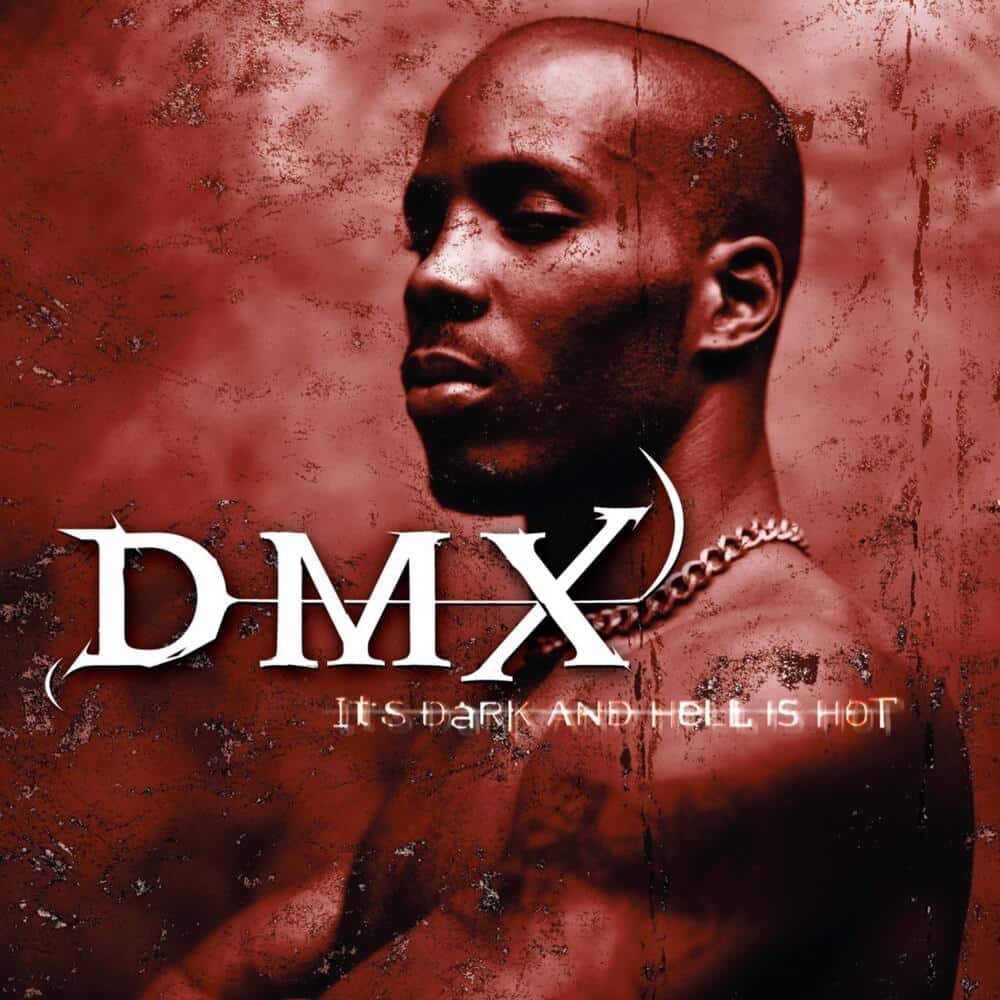 Released: May 19, 1998
Label: Def Jam, Ruff Ryders
In '98, hip-hop encountered a raw, snarling force in the form of DMX with his debut album, It's Dark and Hell Is Hot. X didn't just step onto the scene; he stormed in, all gritted teeth and bared soul. His unfiltered energy, palpable pain, and defiant spirit on the mic were electrifying, a stark contrast from the champagne-popping era of Bad Boy's reign. DMX's narratives were soaked in street ethos, as he intertwined tales of struggle with glimpses of spirituality. The man had demons, no doubt, but he also had a deep-rooted faith that shone through his rhymes, making his artistry unapologetically human and relatable. In a landscape adorned with glitz and glamour, X chose to show us the grime and the grit, making his debut an unforgettable trip to the darker side of the rap game.
1999. Mos Def — Black on Both Sides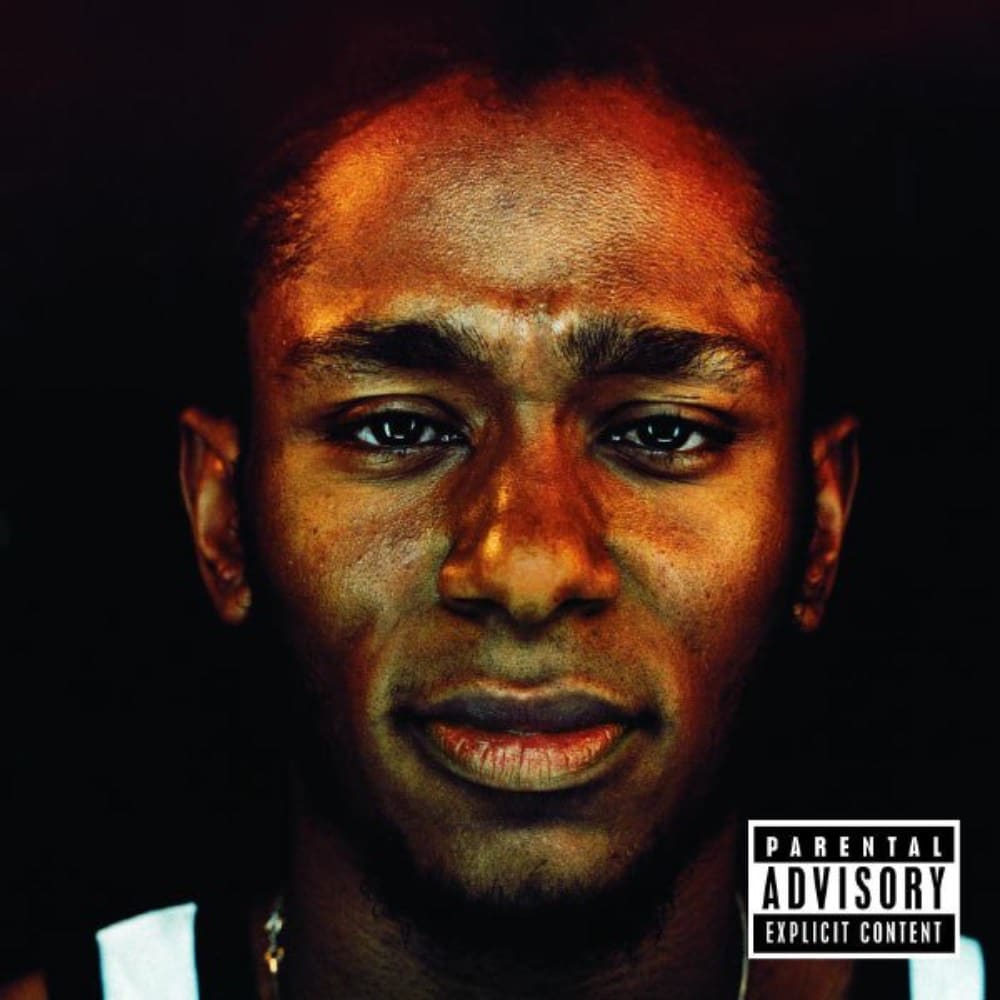 Released: October 12, 1999
Label: Rawkus, Priority
Closing out the millennium, Mos Def dropped his debut masterpiece, Black on Both Sides, affirming his status as a critical thinker in an industry often starved of intellectual depth. This wasn't your average rap album; it was a socially-conscious manifesto with the Brooklyn poet at the helm, navigating through themes of black identity, socio-political issues, and the dichotomies of urban life. Mos Def's delivery was nimble yet potent, his lyrics brimming with wisdom, and backed by producition that carried the essence of golden age hip-hop with a fresh twist.
2000. Blackalicious — Nia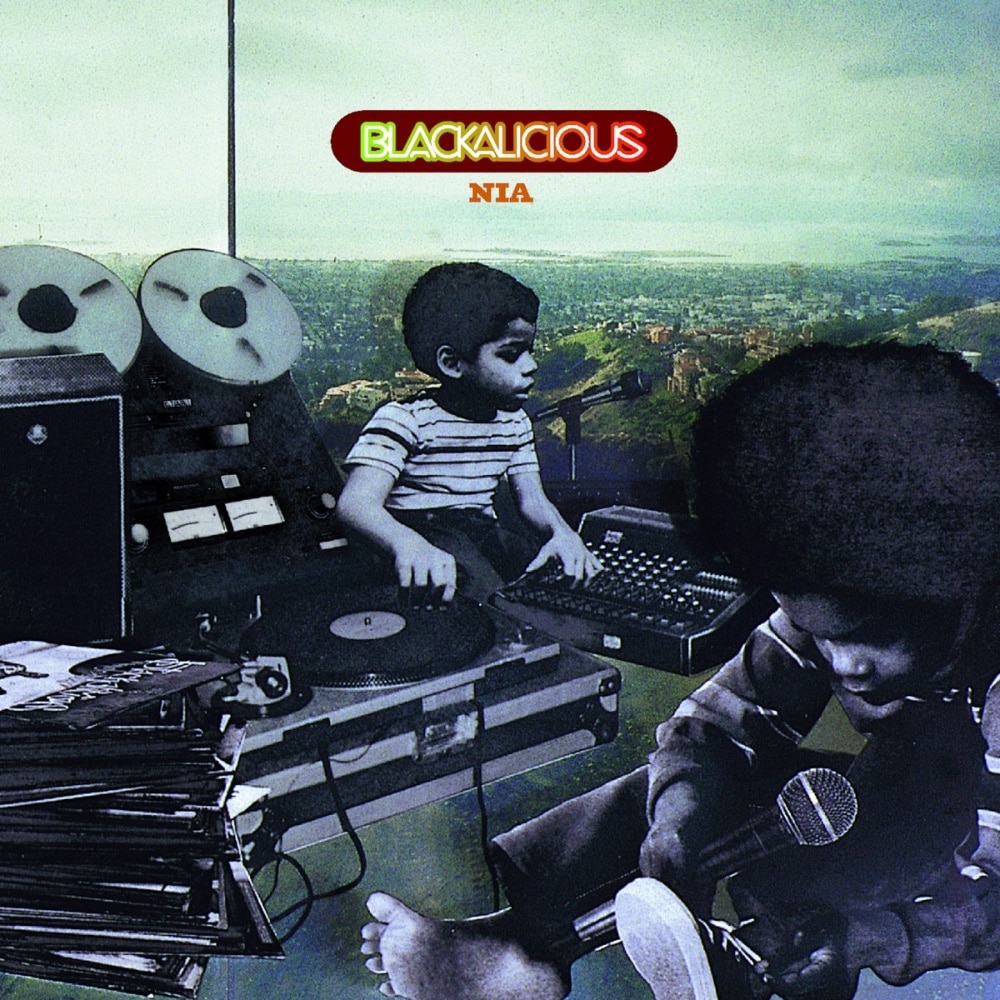 Released: August 30, 1999
Label: Mo' Wax, Quannum Projects
In the year 2000, hip-hop found a beautiful fusion of spirit, intellect, and flow in the form of Blackalicious's debut album, Nia. Gift of Gab and Chief Xcel pushed the envelope, crafting an LP that stood tall in its commitment to lyricism and artistic integrity. Gab's linguistic gymnastics on tracks like "Deception" are nothing short of impressive, while Xcel's soul-drenched production provided the perfect backdrop. The conscious, Afrocentric themes running through Nia were a refreshing dose of substance, a testament to the duo's willingness to inject thought-provoking content into the genre. In the face of mainstream's braggadocio, Nia was a manifestation of roots and culture, a voice of intelligence that refused to be drowned out.
2001. Cannibal Ox — The Cold Vein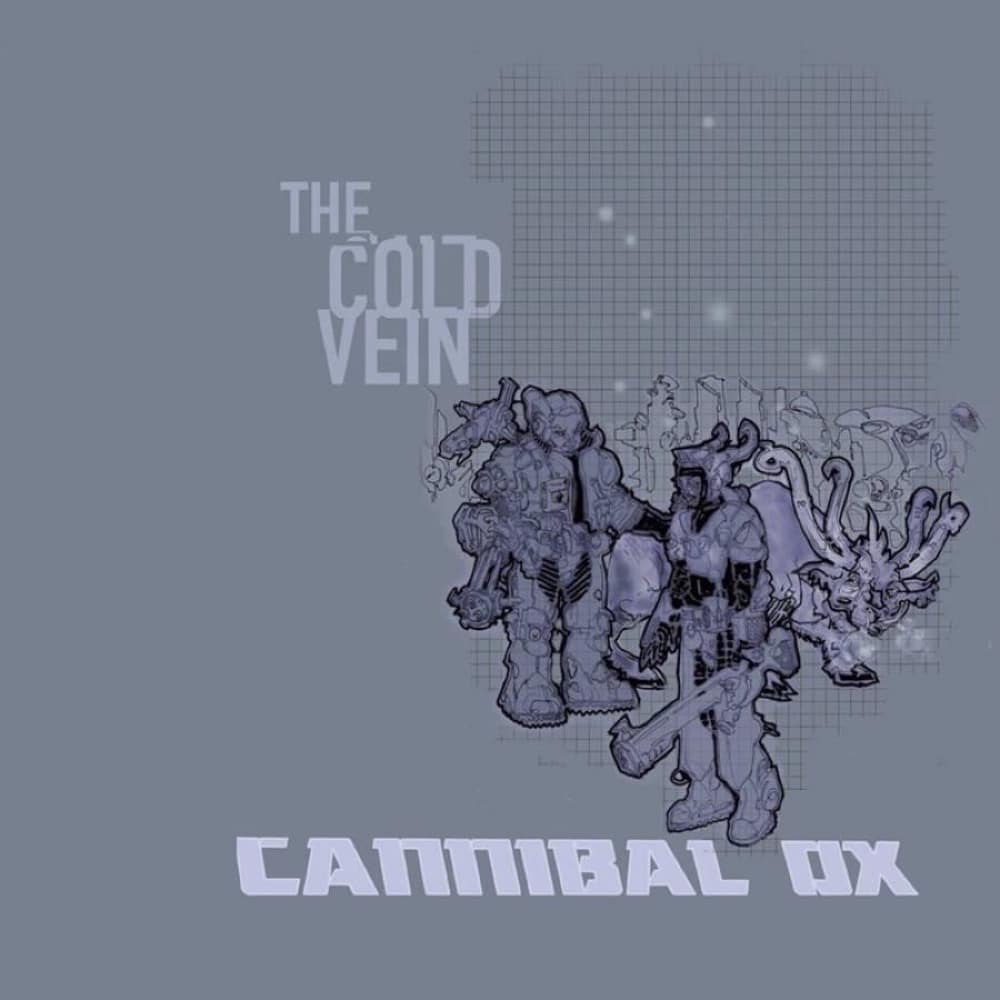 Released: May 15, 2001
Label: Definitive Jux
In 2001, Vast Aire and Vordul Mega, better known as Cannibal Ox, dropped The Cold Vein, a sonic exploration of life in the harsh landscape of dystopian New York City. Amid the rise of bling bling and mainstream gloss, the Def Jus duo chose to spotlight the gritty underbelly of the inner-city experience. Vast and Vordul's dense, cryptic lyricism weaved through El-P's futuristic, often chilling, beats, creating an atmospheric portrayal of the city that raised them. Tracks like "Iron Galaxy" and "Pigeon" painted evocative pictures of hope and despair, reality and fantasy. The Cold Vein was a magnificent anomaly in hip-hop, a sublime marriage of industrial soundscape and raw, poetic lyricism that remains one of the greatest underground rap albums of all time.
2002. Clipse — Lord Willin'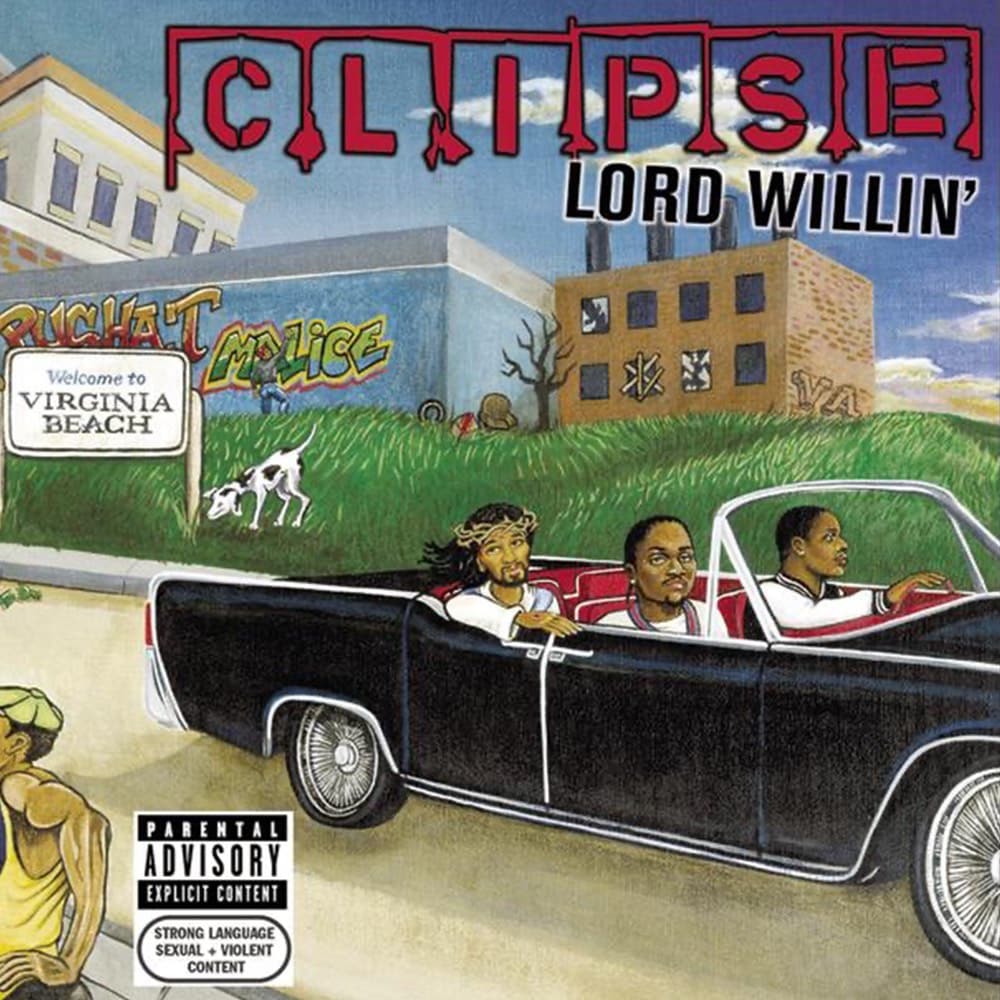 Released: August 20, 2002
Label: Star Trak, Arista
2002 brought us this game-changing opus by Clipse. Lord Willin' was a raw and unapologetic exploration of the hustler's lifestyle, a testament to street reality. With the Neptunes providing an icy, minimalist backdrop, tracks like "Grindin'" and "When the Last Time" had a profound impact on the streets as well as the Billboard charts, spearheading a trend of grinding beats and street-hardened lyricism. Lord Willin' distinguished itself with its uncompromising narratives, with Pusha and Malice painting clear-eyed pictures of their world that stayed true to their vision. The album not only introduced Clipse as a major force in hip-hop but also reaffirmed the Neptunes' golden touch on production.
2003. 50 Cent — Get Rich or Die Tryin'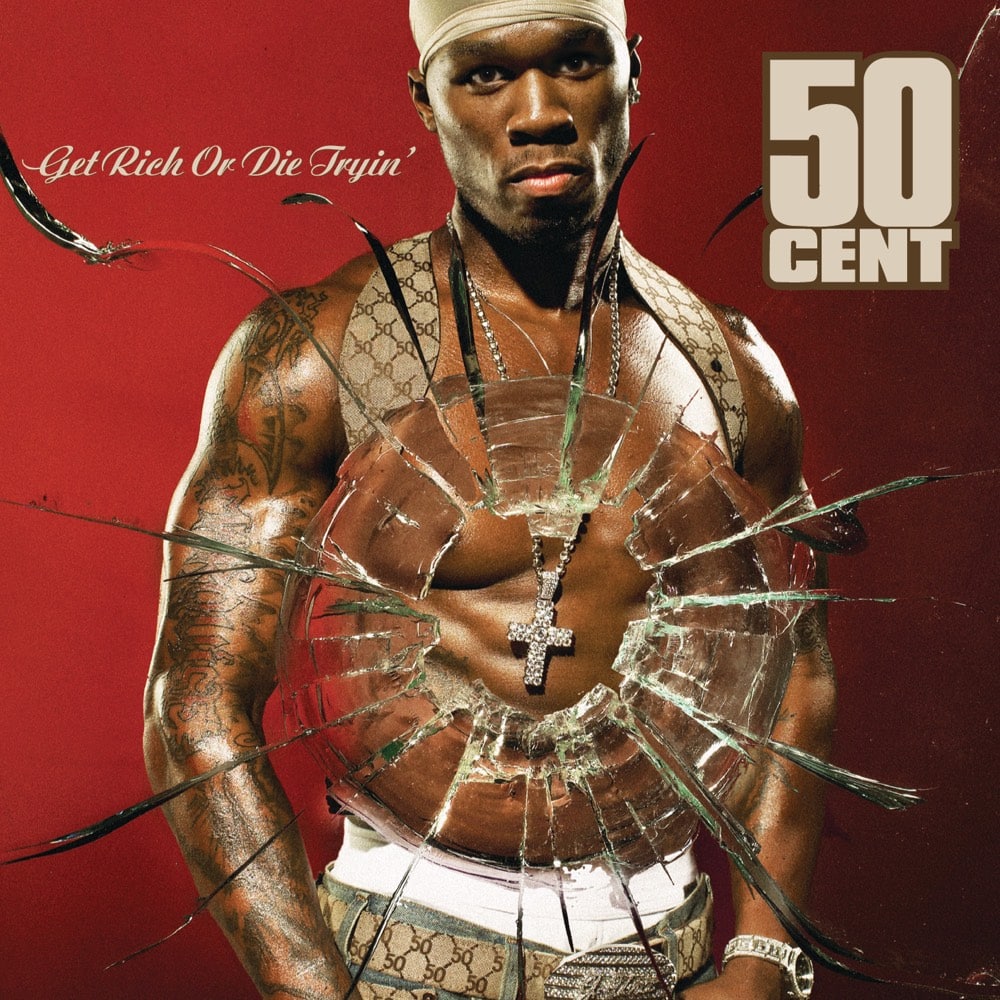 Released: February 6, 2003
Label: Interscope, Shady, Aftermath, G-Unit
2003 ushered in 50 Cent's era-defining debut, Get Rich or Die Tryin'. From South Jamaica, Queens, to the top of the Billboard charts, Curtis Jackson proved that a hustler's ambition knows no bounds. Eminem and Dr. Dre's heavy involvement created a perfect storm of street authenticity and commercial appeal. "In Da Club" had us all vibin', while "Many Men (Wish Death)" displayed a darker, grittier side to the album. 50's tales of survival, wealth, and violence encapsulated the gangsta rap ethos of the era, making Get Rich or Die Tryin' a tour de force in 2000s hip-hop. And the rap game ain't been the same since.
2004. Kanye West — The College Dropout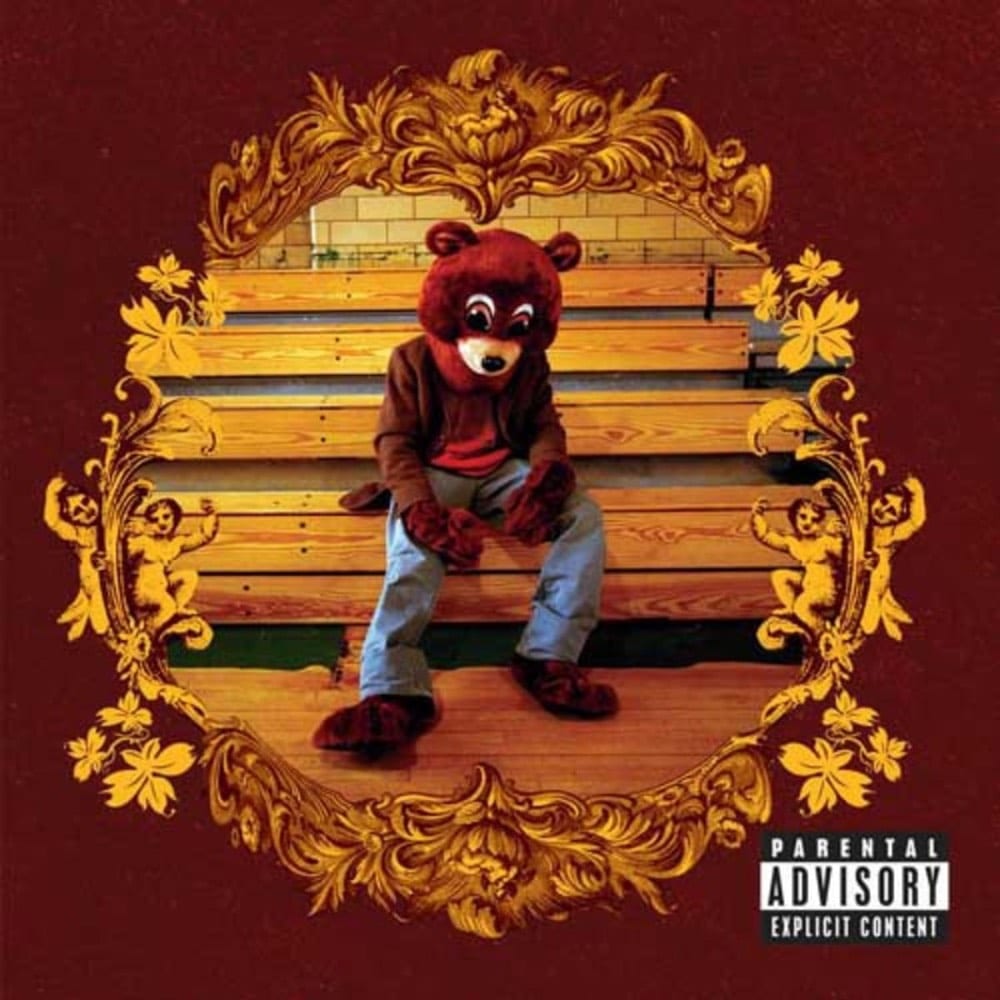 Released: February 10, 2004
Label: Def Jam, Roc-A-Fella
Fast forward to 2004, when the game was flipped on its head by a young Chicago producer-turned-rapper, Kanye West. Ye defied all expectations with his seminal debut, The College Dropout. Crafting an album that was both audacious and soulful, Kanye merge classic soul samples with his own brand of candid, introspective lyricism. "Jesus Walks", "All Falls Down", "Through the Wire" – this was an album filled with anthems, each one offering a different facet of Kanye's genius. The College Dropout didn't just announce the arrival of a new artist; it kick-started a shift in the hip-hop paradigm.
2005. Young Jeezy — Let's Get It: Thug Motivation 101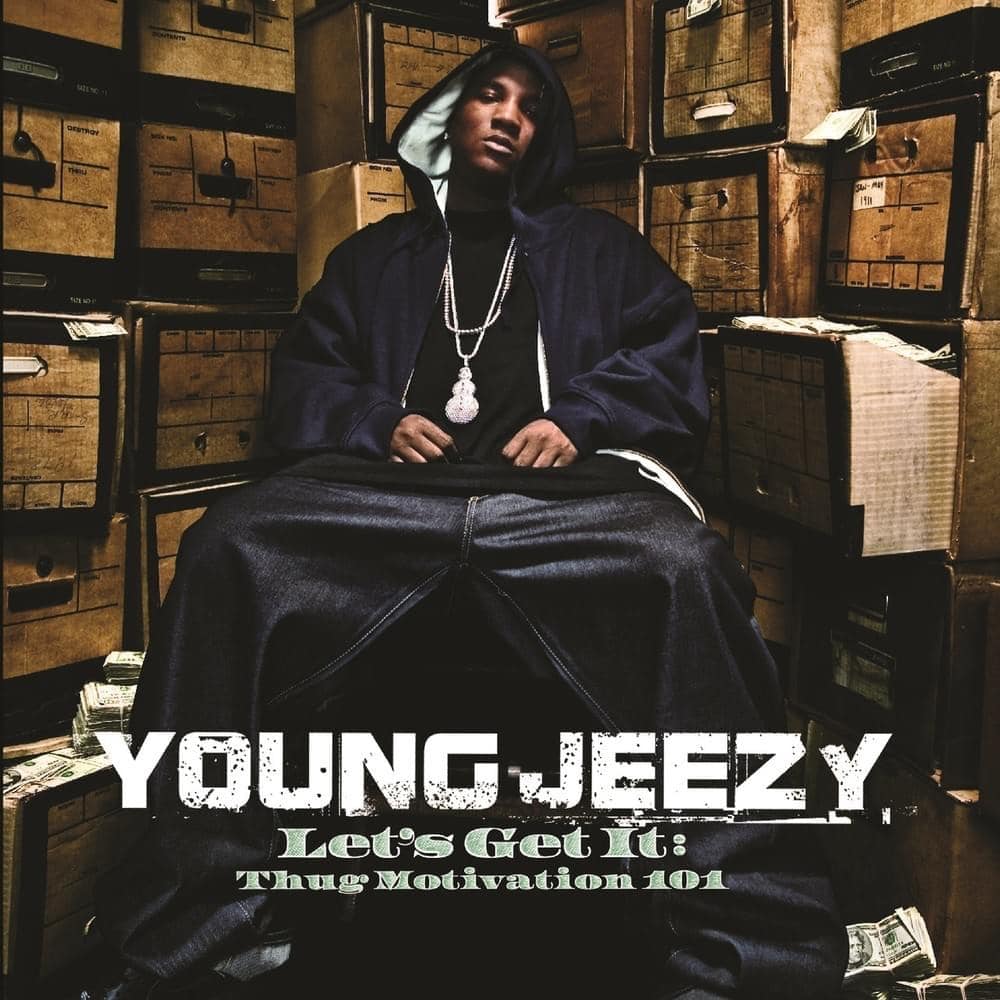 Released: July 26, 2005
Label: Corporate Thugz, Def Jam South
Come 2005, Young Jeezy emerged outta ATL with his debut, Let's Get It: Thug Motivation 101. Jeezy's husky drawl narrated hood tales over thumping production, establishing him as a new voice of the South. Tracks like "Go Crazy" and "Soul Survivor" still bang today, showcasing the Atlanta rapper's knack for crafting anthems that celebrate struggle and hustle. More than your typical rap debut, Jeezy's official entry into the culture was a mission statement, a manifesto for the streets.
2006. Lupe Fiasco — Food & Liquor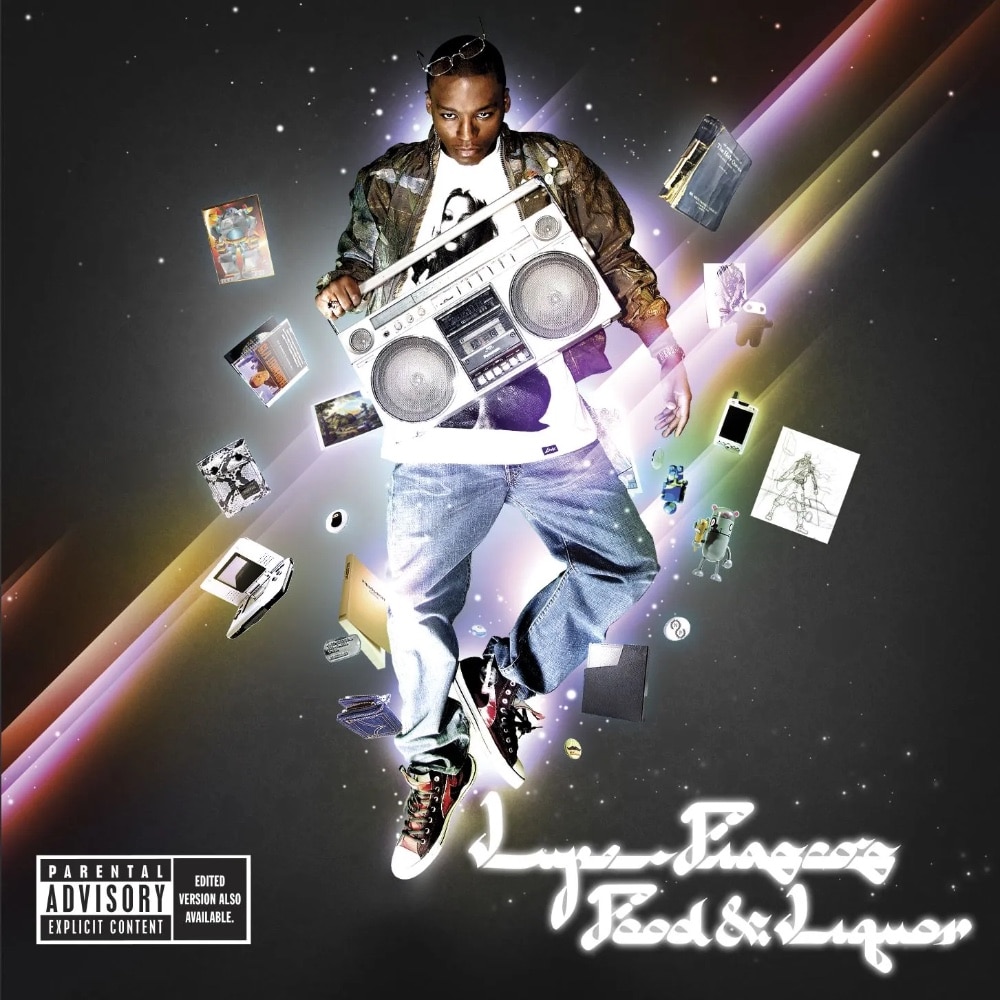 Released: September 19, 2006
Label: 1st & 15th, Atlantic
As 2006 marked the zenith of ringtone rap and club anthems, Lupe Fiasco dared to challenge the norm with the cerebral Food & Liquor. The Chicago MC's deft lyricism, coupled with a knack for storytelling and a touch of nerd culture, offered a refreshing alternative in the mainstream. With tracks like "Kick, Push," a loving ode to skateboarding culture, and "American Terrorist," an incisive commentary on U.S. imperialism, Lupe's pen was just as sharp as his social consciousness. Food & Liquor is more than a debut — it's a beautifully crafted statement of purpose, a landmark project that redefined what rap could sound like in the 2000s.
2007. Blu & Exile — Below the Heavens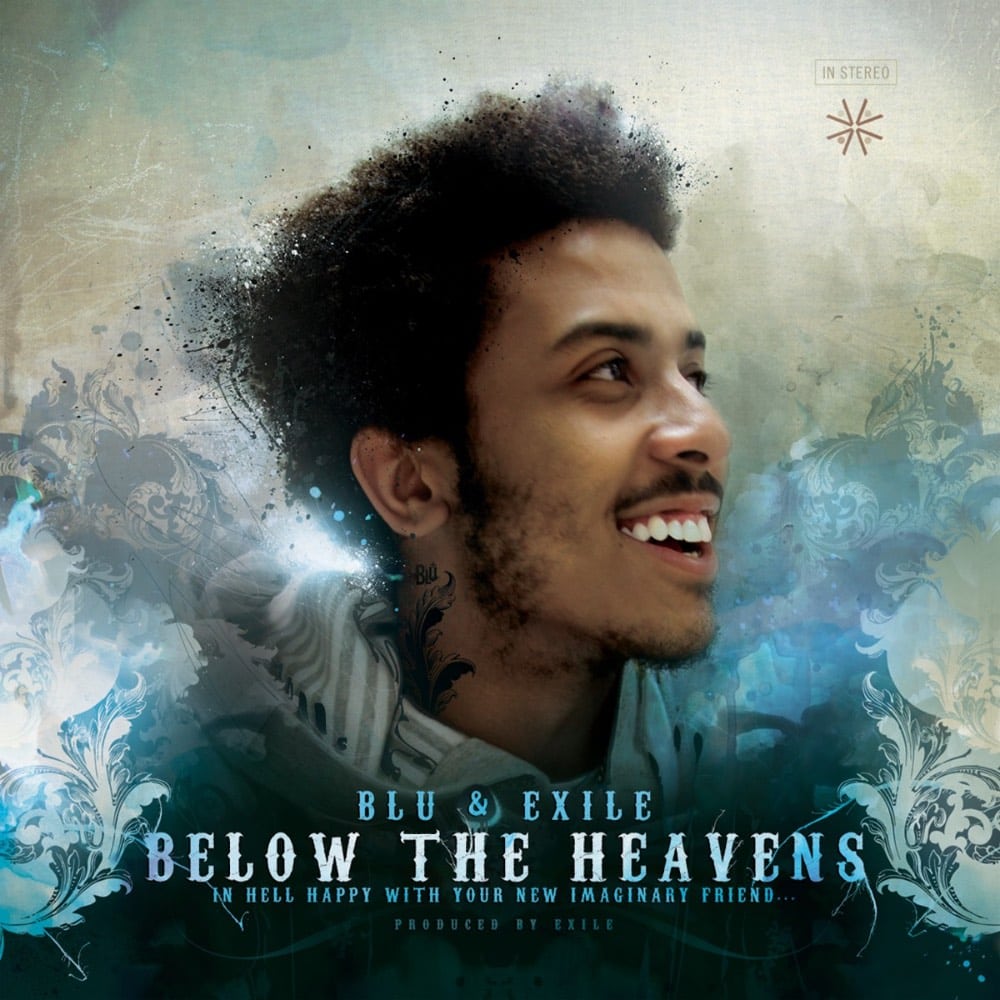 Released: July 17, 2007
Label: Sound in Color
Less than a year later from Lupe dropping Food & Liquor, Blu & Exile dropped their masterpiece Below the Heavens, a love letter to classic boom-bap that still resonated in the soulful era of hip-hop. This project saw Blu weaving thoughtful tales of youthful innocence, love, and existential struggles over Exile's jazzy, sample-heavy beats, harkening back to the golden age while carving out its own unique lane. Tracks like "In Remembrance of Me" and "No Greater Love" showcased Blu's introspective lyricism, laying out a life full of contradictions and complexity. This debut album is a testament to the power of authenticity and the enduring appeal of old-school hip-hop, proving that lyric-driven, sample-based rap was far from dead.
2008. Elzhi — The Preface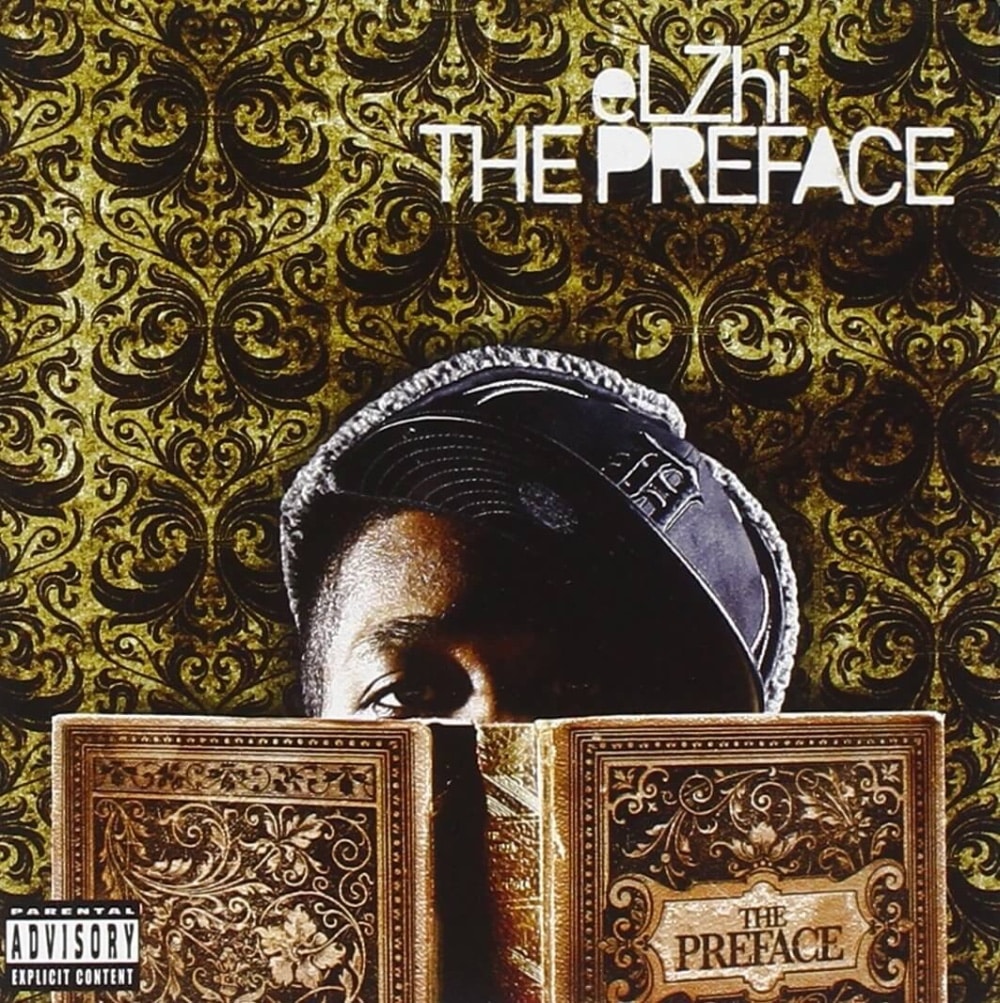 Released: August 12, 2008
Label: Fat Beats
Popping out of the vibrant Detroit hip-hop scene in 2008, Elzhi's The Preface dropped like a well-timed bomb of lyrical sophistication. A natural-born wordsmith, Elzhi crafted intricate rhyme schemes and metaphoric wonders on tracks like "Motown 25" and "Guessing Game," pushing the envelope of lyrical dexterity. Paired with the soul-laced, boom-bap production of Black Milk, the record felt simultaneously fresh and firmly rooted in the tradition of gritty, head-nodding hip-hop. The Preface wasn't just a standout debut; it was a bold affirmation of Elzhi's place among rap's elite pens.
2009. Kid Cudi — Man on the Moon: The End of Day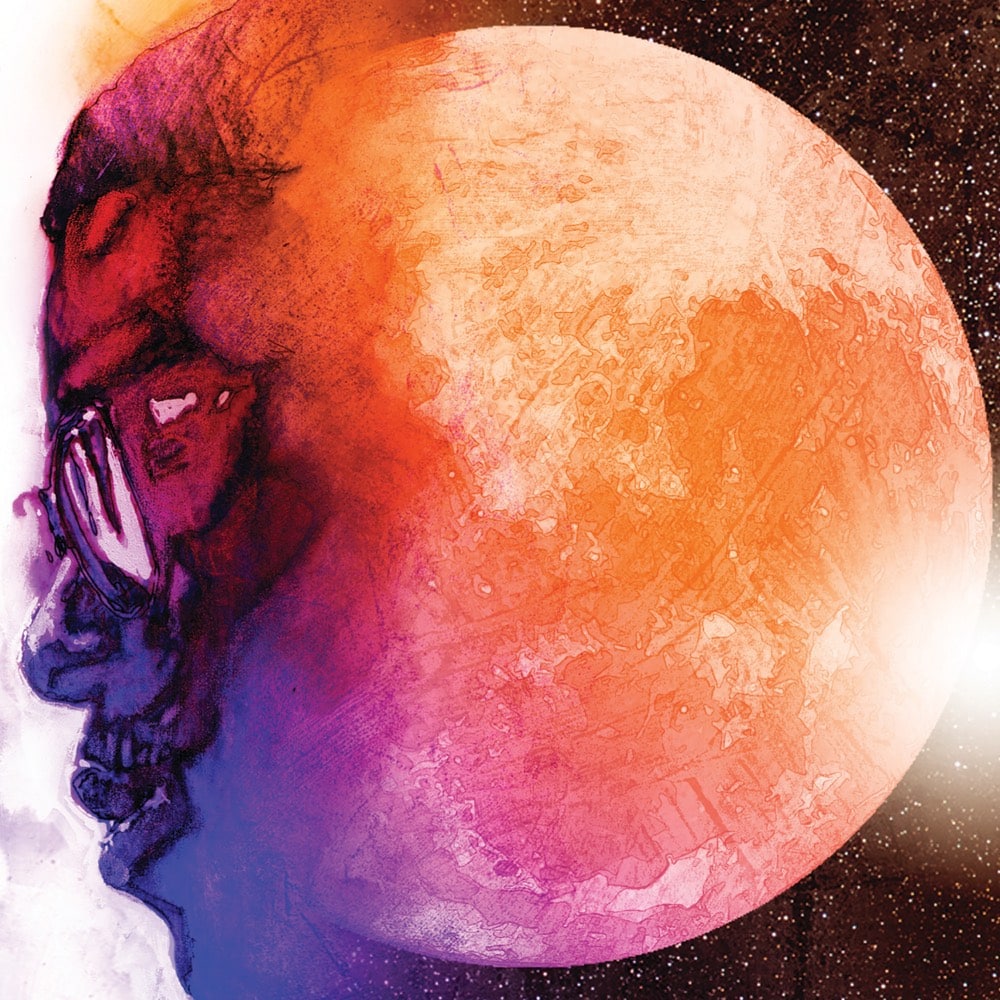 Released: September 15, 2009
Label: Dream On, GOOD, Universal Motown
There's no doubt that Kid Cudi shifted the rap game with his emotive and introspective debut, Man on the Moon: The End of Day. The Cleveland rapper brought a vulnerable, psychedelic edge to hip-hop, discussing mental health with a frankness rarely seen in the genre. Tracks like "Day 'n' Nite" and "Soundtrack 2 My Life" melded Cudi's hummed melodies and rapped verses, introducing a genre-blending approach that would significantly influence the future of hip-hop. Not only was Man on the Moon one of the most influential albums of the 2000s, it was a beacon for those feeling lost in the shadows, making Cudi the lonely stoner's ultimate musical companion.
2010. Roc Marciano – Marcberg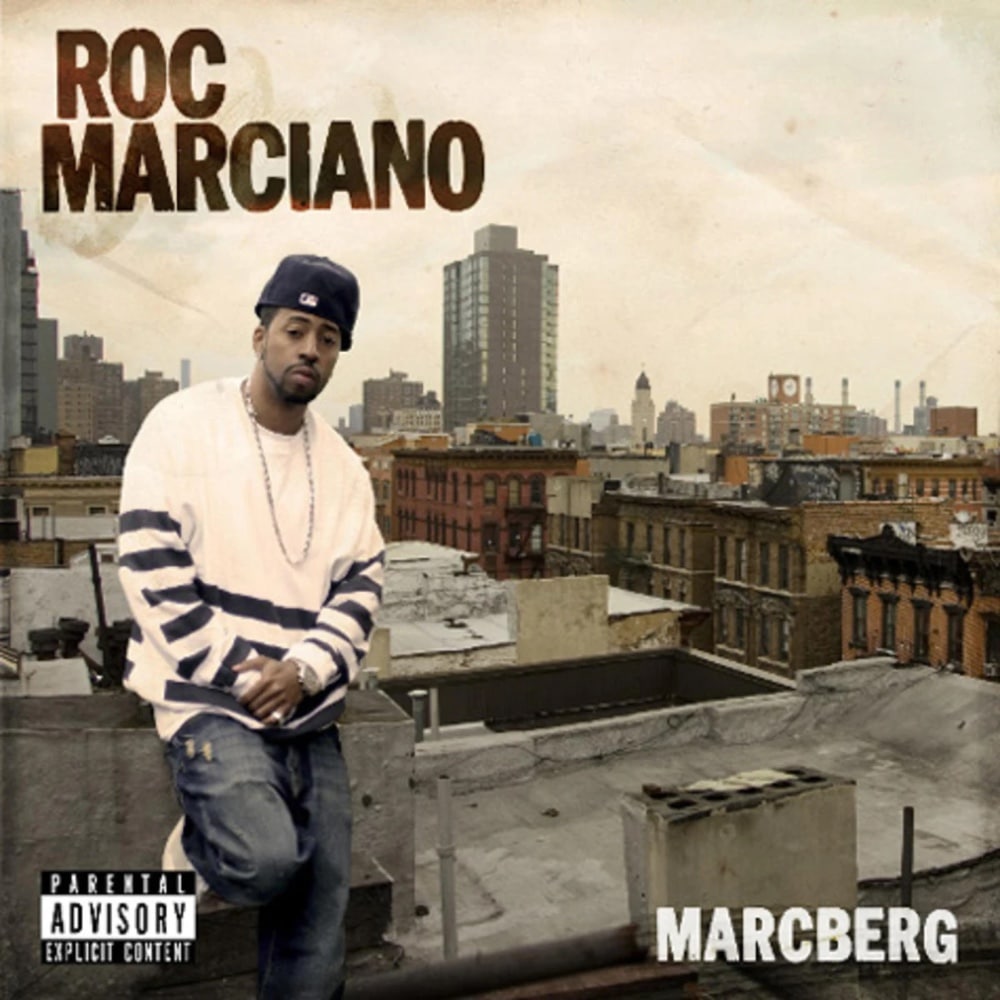 Released: May 4, 2010
Label: Fat Beats
As we turned the page to a new decade, 2010 saw the arrival of Roc Marciano's debut, Marcberg. Straight outta Hempstead, New York, Roc breathed new life into the East Coast's grimy, soul-sampling tradition. This album wasn't just a return to form, it was a modern masterstroke of minimalist, gritty boom-bap. With his vivid street tales and a nonchalant, confident flow, Roc Marciano redefined the underground landscape. Tracks like "Snow" and "Thugs Prayer" are timeless, displaying a level of lyricism that's nothing short of poetic.
2011. A$AP Rocky — LIVE.LOVE.A$AP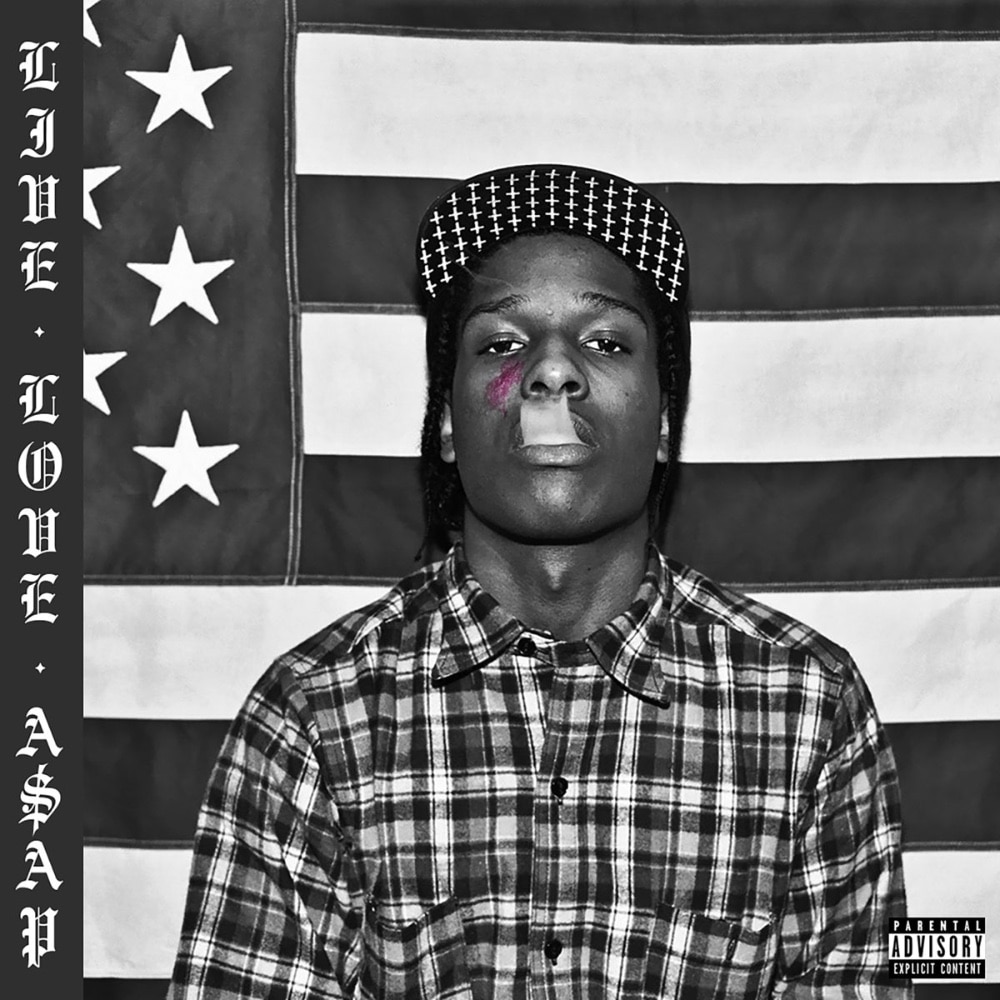 Released: October 31, 2011
Label: Polo Grounds, RCA
A Harlem native with a distinctly southern influence in his sound, Rocky blurred regional lines on his debut mixtape, Live.Love.ASAP, in a way few others had done before. His smooth, laid-back flows over Clams Casino's cloudy, ethereal beats created a trippy, atmospheric experience that felt like cruising through a dream. "Peso" and "Purple Swag" stood out as anthems of a new era, embodying the ethos of a generation set on living fast and embracing the moment.
2012. Future — Pluto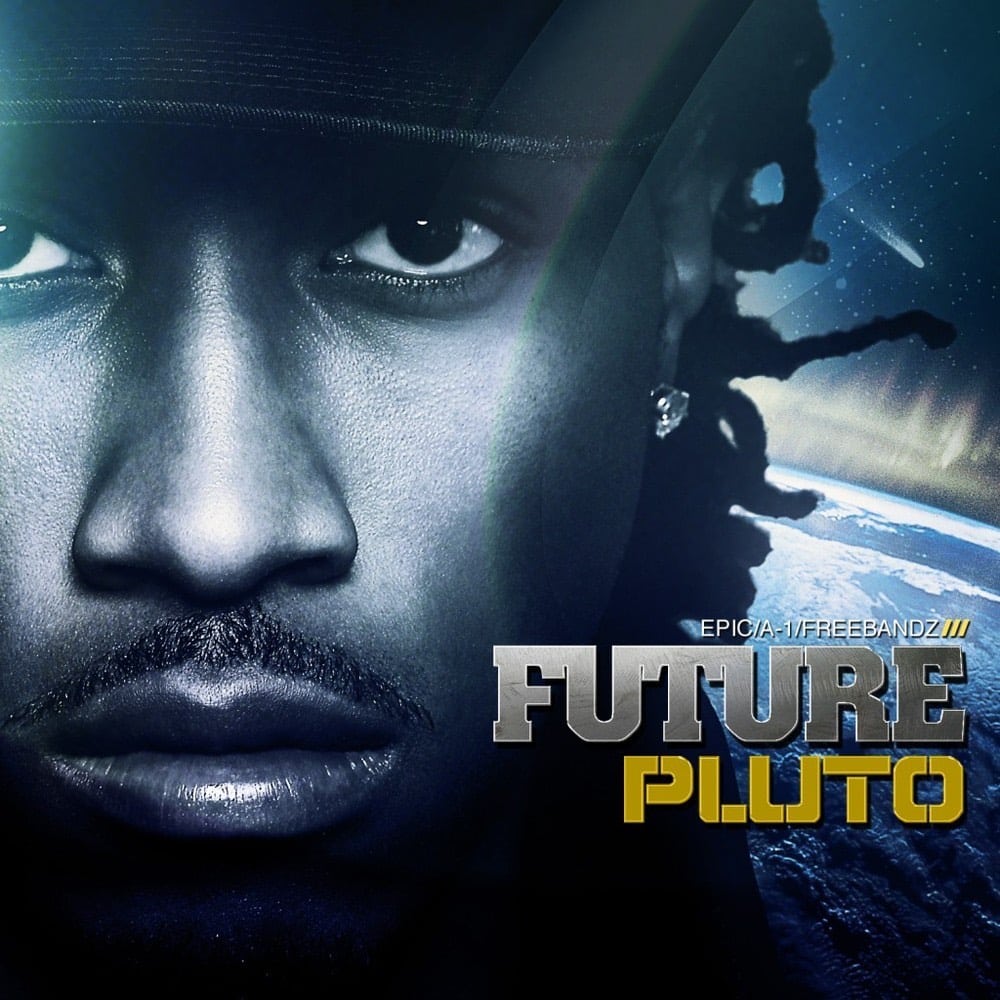 Released: April 17, 2012
Label: A1, Freebandz, Epic
Future's 2012 debut, Pluto, signified the true launch of this Atlanta artist into the music universe. Known for his eclectic blend of trap beats and auto-tuned vocals, the trapper-turned-crooner created a celestial sonic experience that transcended earthly confines. Future's skill of marrying emotion and rawness through auto-tune was unparalleled, with tracks like "Turn On The Lights" and "Neva End" showcasing a unique vulnerability in his rough-hewn melodicism. Pluto was a landmark moment in trap music, proving that the sub-genre could bear weighty sentiments while still being club-ready.
2013. Run the Jewels — Run the Jewels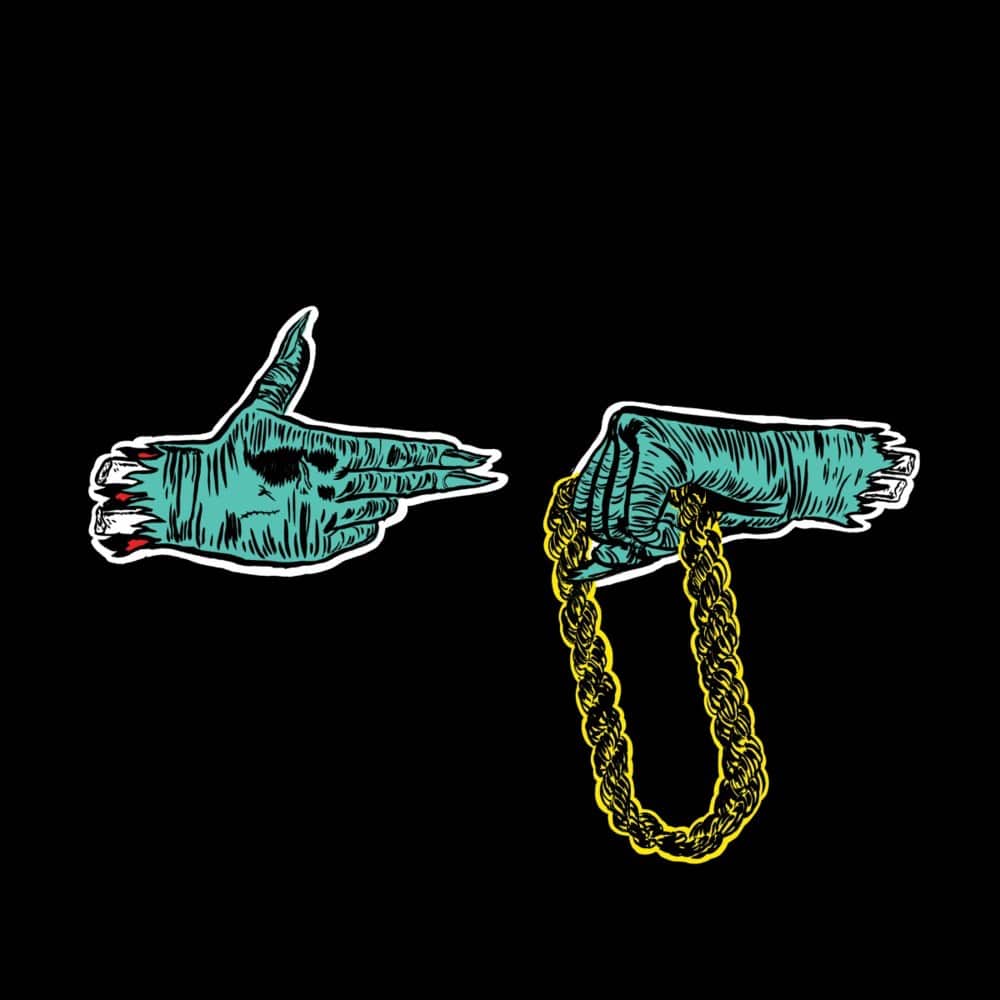 Released: June 26, 2013
Label: Fool's Gold, Big Dada
When rap veterans Killer Mike and El-P fused their talents in 2013 to create Run the Jewels, they were set to reshape the hip-hop landscape. Their self-titled debut was a blistering, breathless rush of hardcore beats and incisive rhymes, an unfiltered expression of socio-political commentary. The album, a maelstrom of razor-sharp lyrics and bombastic beats, showed that maturity in hip-hop didn't mean losing a speck of energy or relevance. Standout tracks like "Banana Clipper" and "36" Chain" packed a punch, proving that hip-hop was far from becoming complacent, especially in the hands of these rap gladiators.
2014. Isaiah Rashad — Cilvia Demo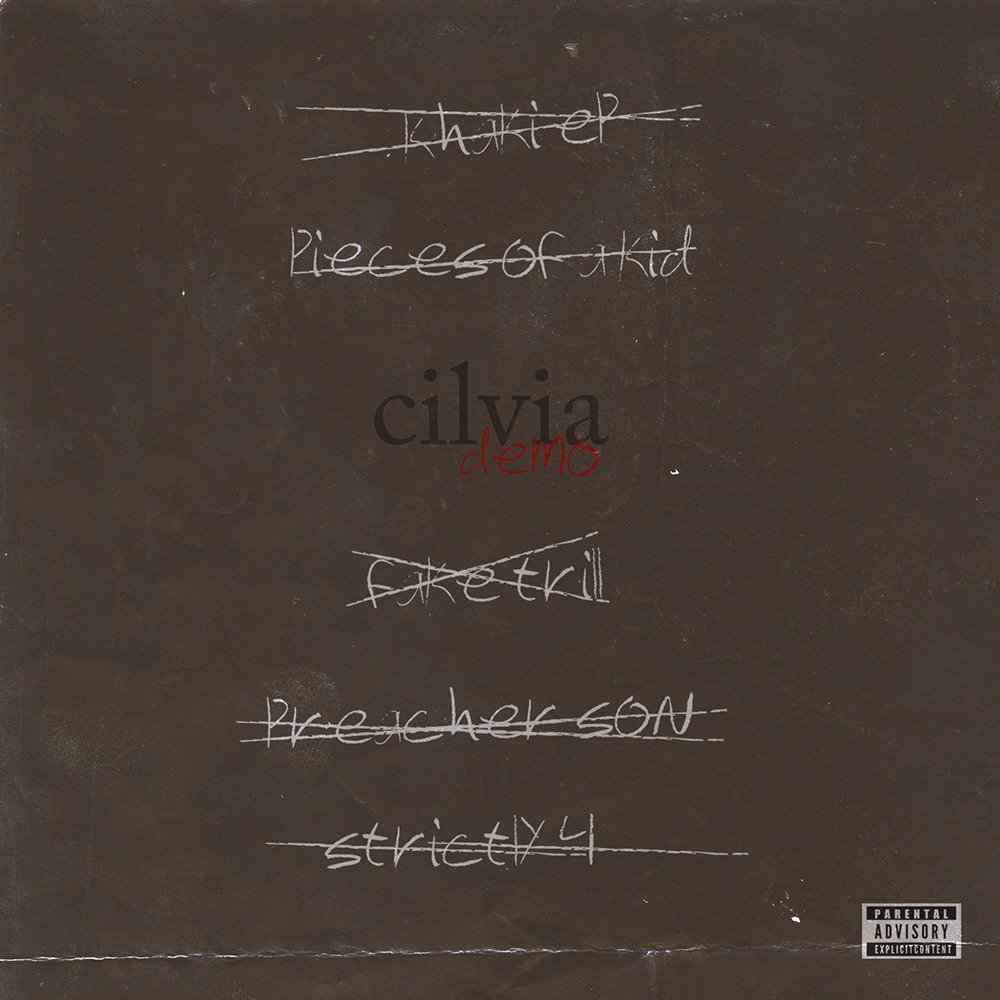 Released: January 28, 2014
Label: TDE
In 2014, Isaiah Rashad, a southern rapper hailing from Chattanooga, Tennessee, debuted with the low-key masterpiece Cilvia Demo. Seamlessly integrating elements of soul, jazz, and Southern hip-hop, the TDE rapper presented a deeply introspective album that resonated deeply with rap fans. With tracks like "Heavenly Father" and "West Savannah," he demonstrated that he was unafraid to navigate the dark corners of his psyche, creating a relatable tapestry of struggles and triumphs. Cilvia Demo wasn't just an album; it was a raw, unfiltered diary etched in melancholic beats and hopeful verses.
2015. Vince Staples — Summertime '06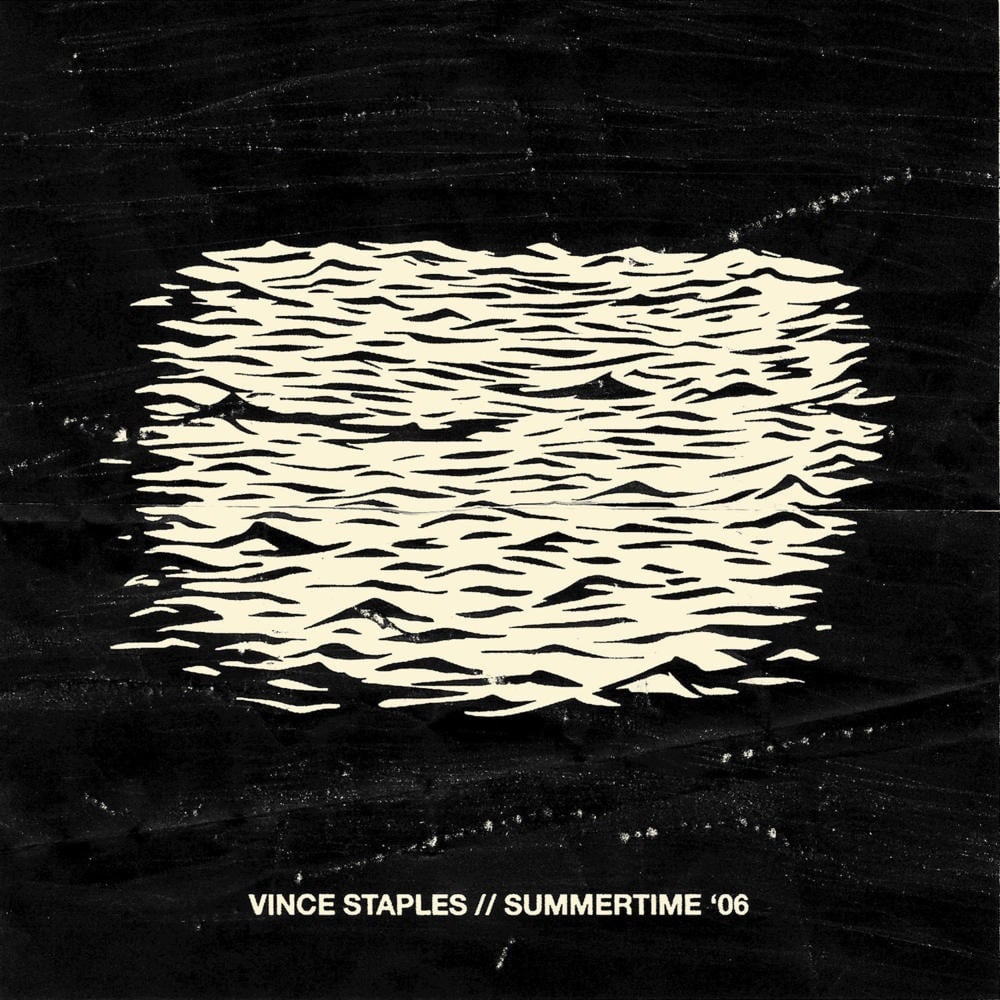 Released: June 30, 2015
Label: ARTium, Blacksmith, Def Jam
A bold proclamation of self, an unvarnished look into the heart of Long Beach, California, Vince Staples made one hell of a statement with his debut double album, Summertime '06. The budding West Coast rapper showcased a gritty realism, masterfully narrating the harsh realities of gang life and the journey of a young man navigating his way. Tracks like "Norf Norf" and "Lift Me Up" provided stark commentaries on societal ills over minimalistic beats. This double album's bleak soundscape and penetrating lyrics made it a hard-hitting standout in 2015, proving that Staples wasn't just a rapper; he was a raw, unfiltered voice echoing from the streets.
2016. Saba — Bucket List Project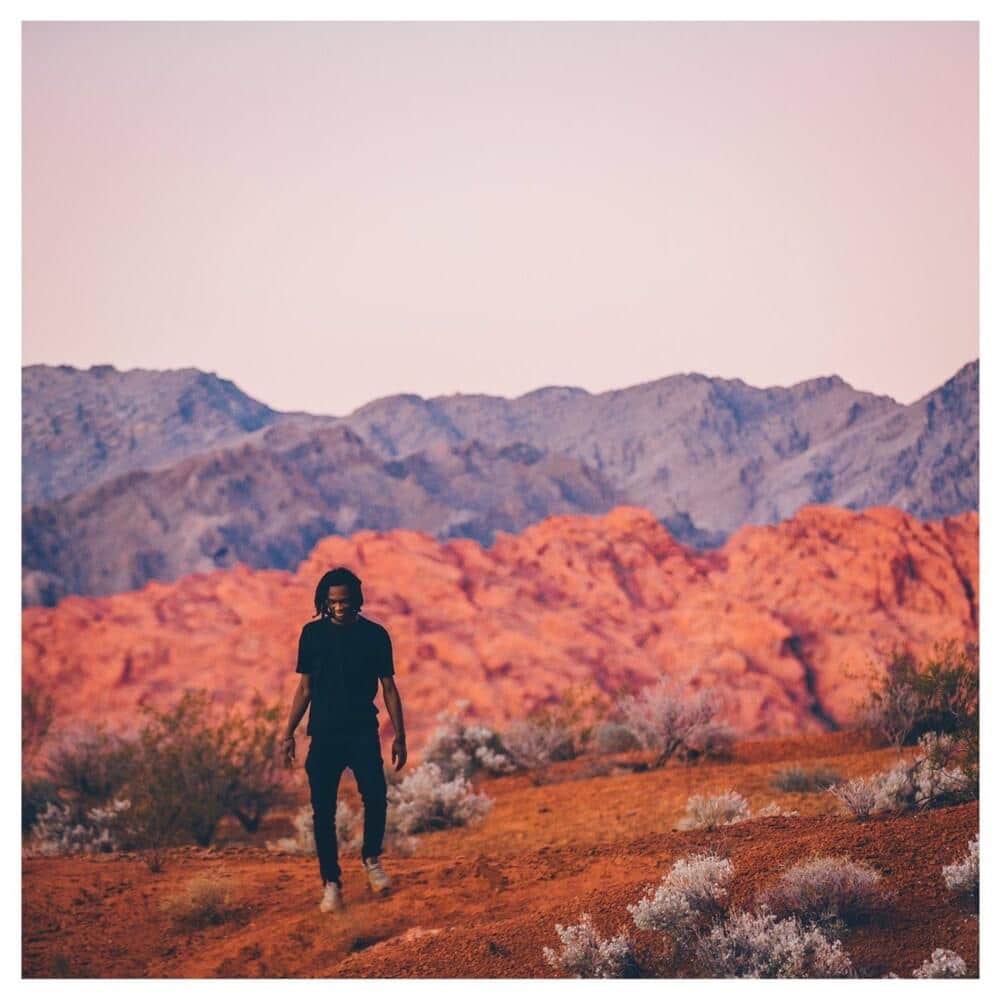 Released: October 27, 2016
Label: Saba Pivot, LLC
In a year marked by flamboyant displays of ego and sprawling trap beats, Saba brought a breath of fresh air with his debut album, Bucket List Project. Hailing from Chicago's West Side, Saba wove narratives from his life with a lyrical finesse that felt both profoundly personal and universally relatable. The album's tone, balancing optimism with harsh realities, created a compelling portrait of a young artist trying to realize his dreams in a world fraught with challenges. Tracks like "Photosynthesis" and "World in My Hands" showcased Saba's ability to interweave complex narratives over innovative beats, illustrating the dichotomy of the city that raised him.
2017. Lil Uzi Vert — Luv Is Rage 2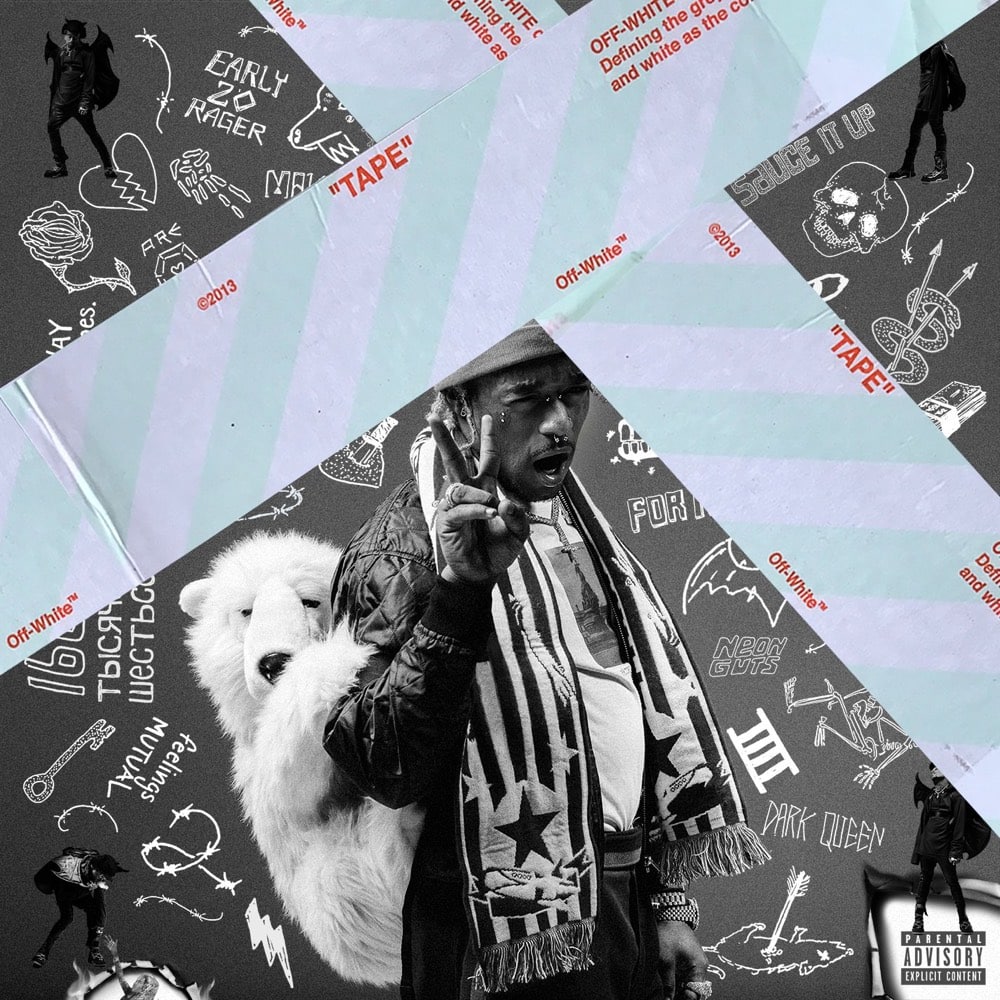 Released: August 25, 2017
Label: Generation Now, Atlantic
In the midst of the SoundCloud rap explosion, Philly's own Lil Uzi Vert crafted his own universe with the official debut, Luv Is Rage 2, in 2017. The project was preceded with the stratospheric hit single "XO TOUR Llif3," setting the pace for an album that spirals through nihilistic heartbreak, hard-edged flexes, and infectious energy. Uzi's versatile flows, his genre-bending fusion of emo rap and trap, and a knack for crafting earworm melodies took Luv Is Rage 2 beyond just a rap album — it was a cultural moment that cemented Lil Uzi Vert's place in the pantheon of modern rap greats.
2018. Noname — Room 25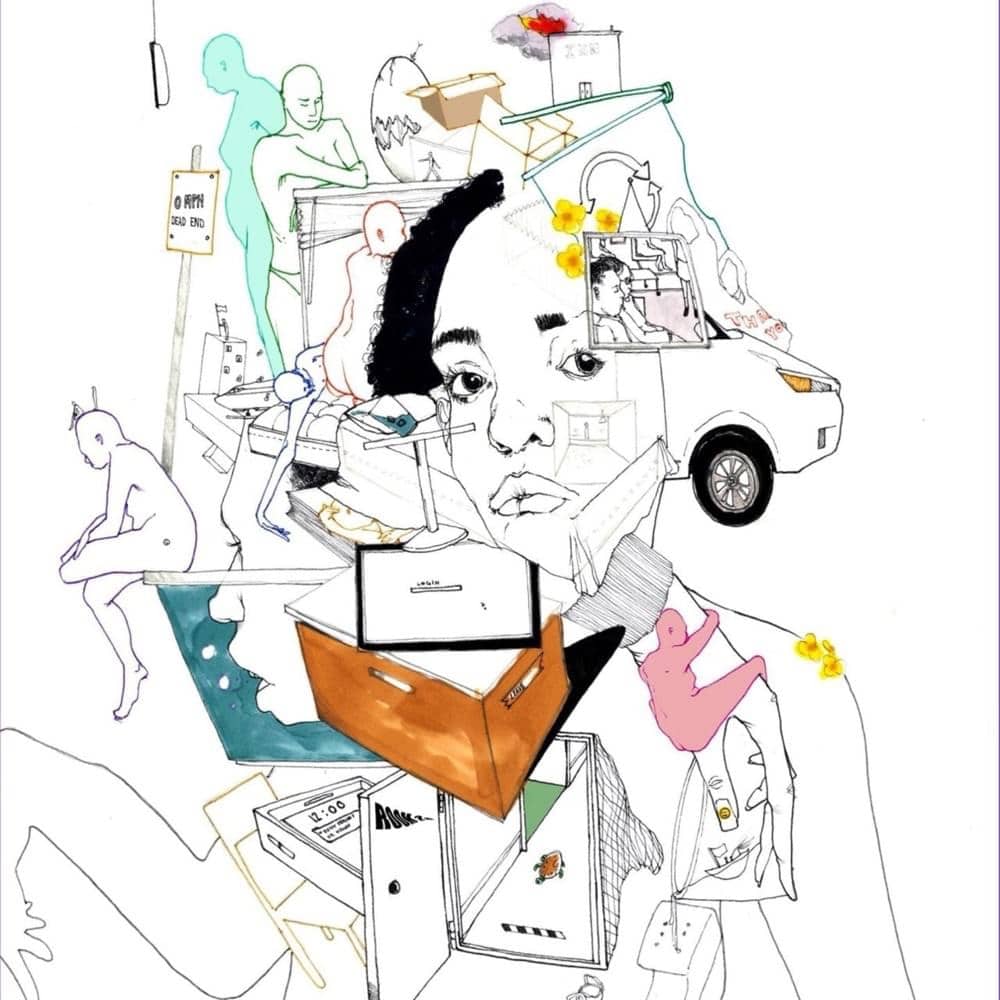 Released: September 14, 2018
Label: N/A
In 2018, Noname, the Chicago-bred poet-turned-rapper, made the entire hip hop community sit up and take notice with her debut, Room 25. Each song was a literary masterpiece, filled with intricate wordplay, social commentary, and deeply personal narratives — all delivered over jazzy, soul-infused beats that served as the perfect canvas for Noname's poetic prowess. Songs like "Blaxploitation" and "Ace" deftly showcased her range and lyrical dexterity, establishing Noname as a force to be reckoned with. Room 25 didn't just challenge the status quo; it stood as a testament to the limitless boundaries of hip-hop when lyricism takes the helm.
2019. Young Thug — So Much Fun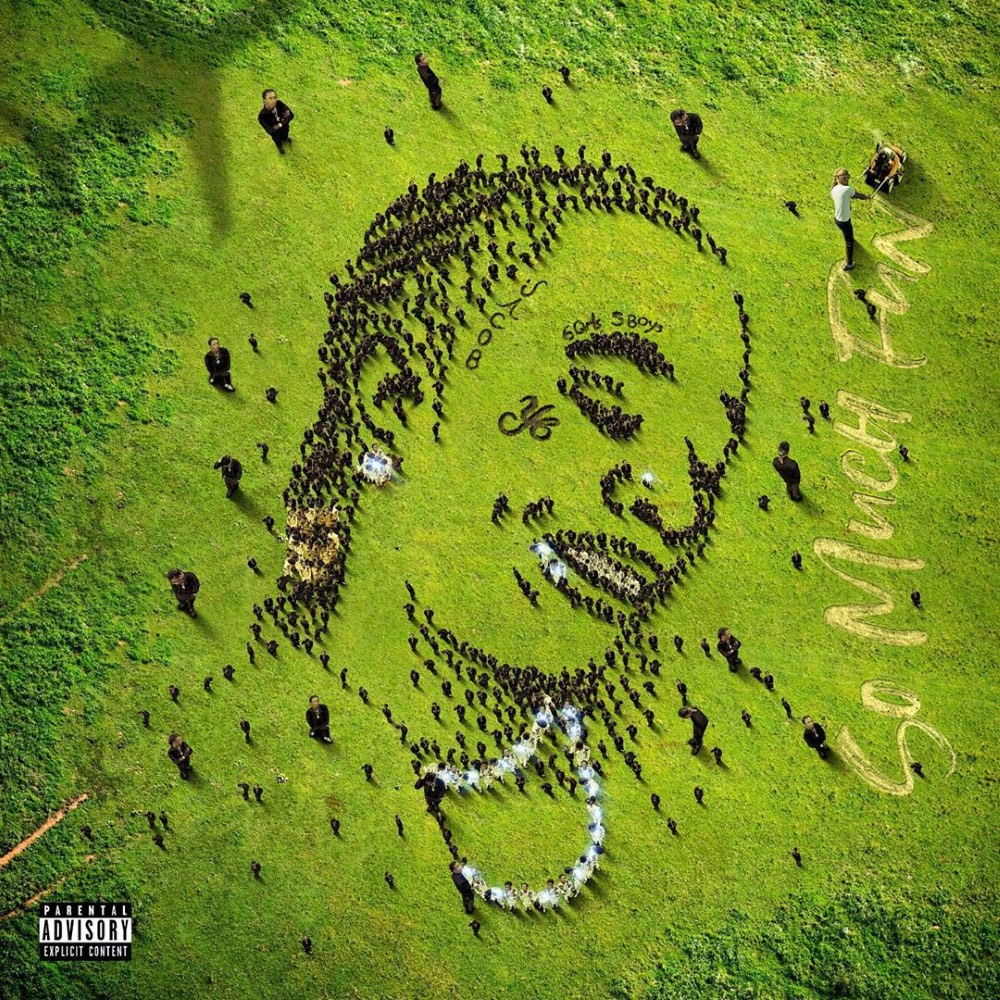 Released: August 16, 2019
Label: YSL, 300, Atlantic
With the release of So Much Fun, Thugga took his rightful throne as the king of eccentricity in rap. This vibrant, chaotic cacophony of an album was more of an amusement park, a thrilling roller coaster ride with Young Thug at the helm, gleefully veering into uncharted territories. His mastery over melodies in "Hot" and the infectious energy on "The London" unveiled the ATLien in his element, defying norms, and crafting hits. Each track was a celebration of Young Thug's unique artistry, a spirited, playful exploration of sound, adlibs and melodies.
2020. Stove God Cooks — Reasonable Drought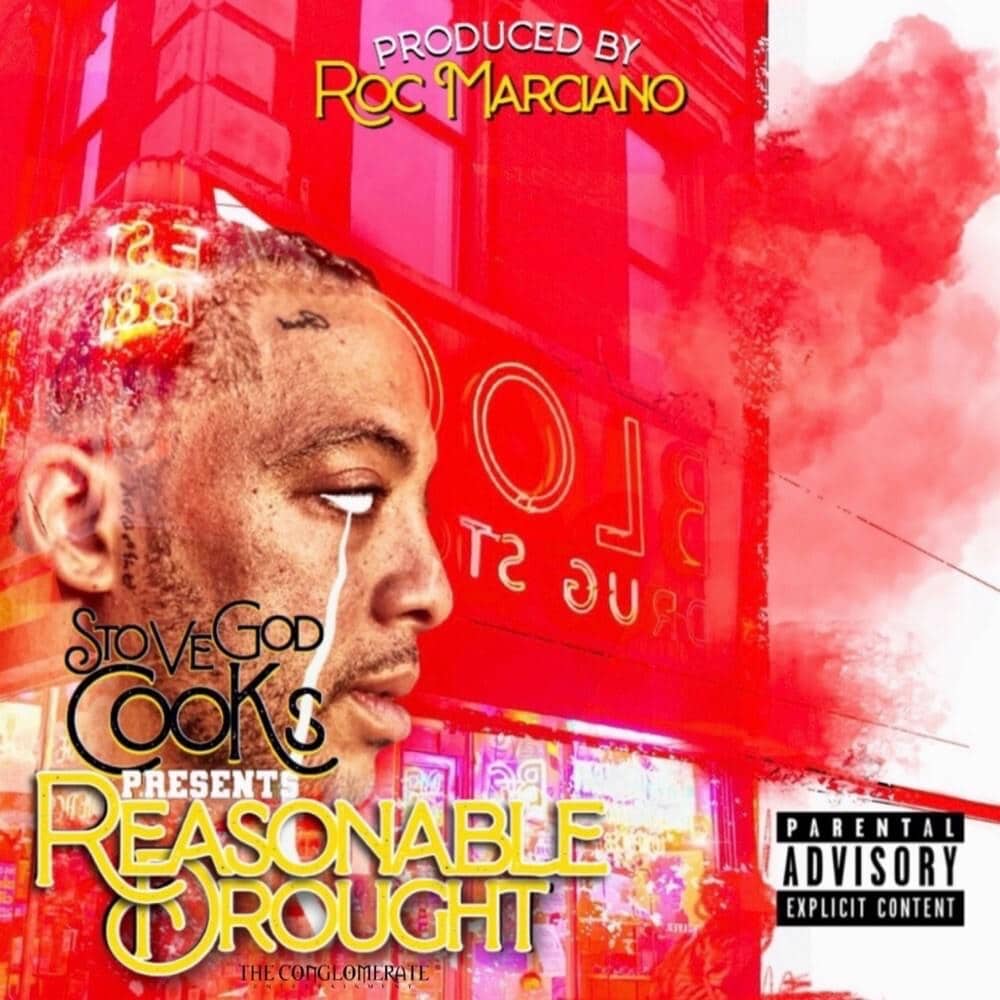 Released: March 27, 2020
Label: The Conglomerate Entertainment, Marci Enterprises, Babygrande
In the year 2020, as the world was grappling with change, Stove God Cooks delivered a breath of fresh air with Reasonable Drought. The debut was a hard-hitting testament to raw storytelling, cementing the Syracuse rapper as the new flagbearer of street-oriented hip-hop. His intense, gritty narratives unfolded against the backdrop of menacing, souflul beats — courtesy of the underground GOAT Roc Marciano — and eerie samples, creating a sound that was both hauntingly poignant and undeniably potent. Standouts like "Rolls Royce Break Lights" and "Bread of Life" are gripping, drawing listeners into Stove's world, an evocative tapestry woven with tales of hustling and survival.
2021. Baby Keem — The Melodic Blue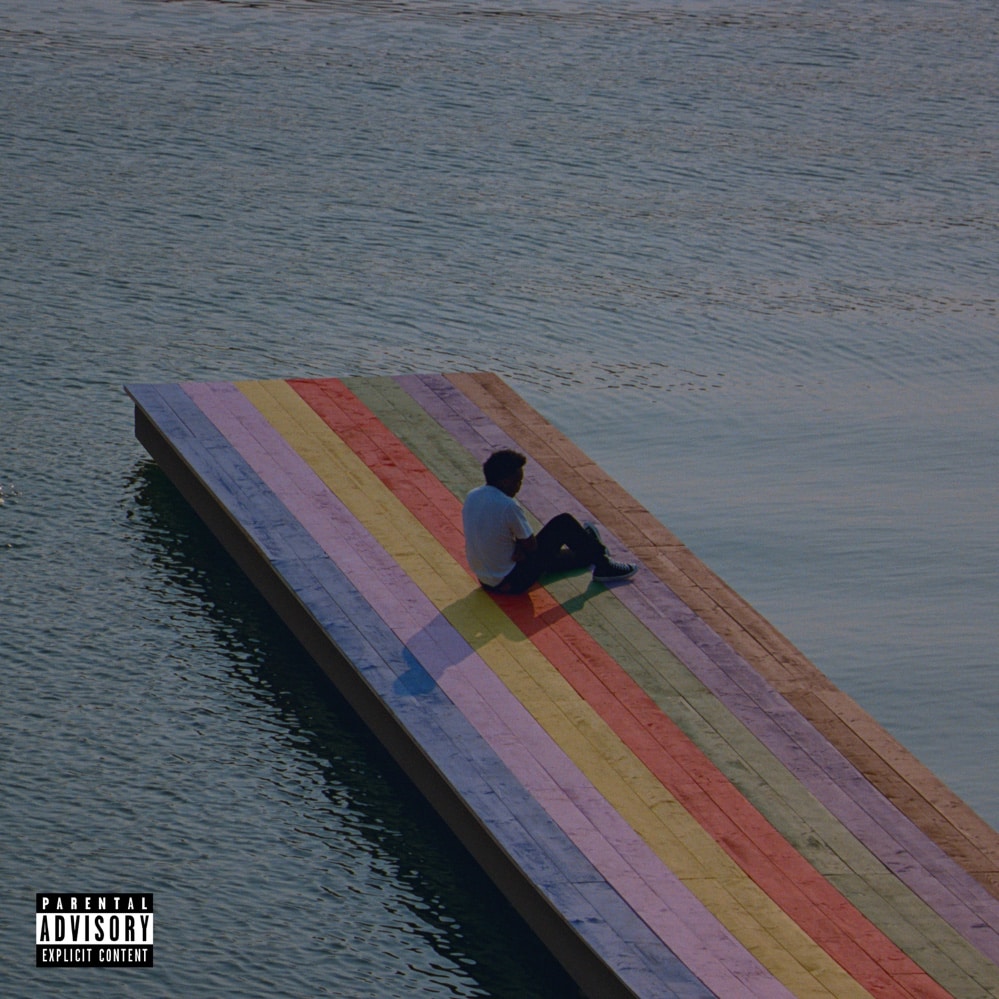 Released: September 10, 2021
Label: pgLang, Columbia
In 2021, the hip-hop landscape saw an explosion of young talent, but none shone as brightly or uniquely as Baby Keem with his debut, The Melodic Blue. The young lyrical phenom, who happens to be Kendrick Lamar's cousin, showcased an audacious confidence in his debut that dared listeners to look away. His brash lyricism and off-kilter flow offered a refreshing deviation from the mainstream, making the project a thrilling roller-coaster ride of unapologetic bravado and vulnerability. Keem's ability to balance mainstream appeal with his authentic, uncompromising vision on The Melodic Blue, promised a future for the rapper as melodic and unpredictable as the album itself.
2022. Fly Anakin — Frank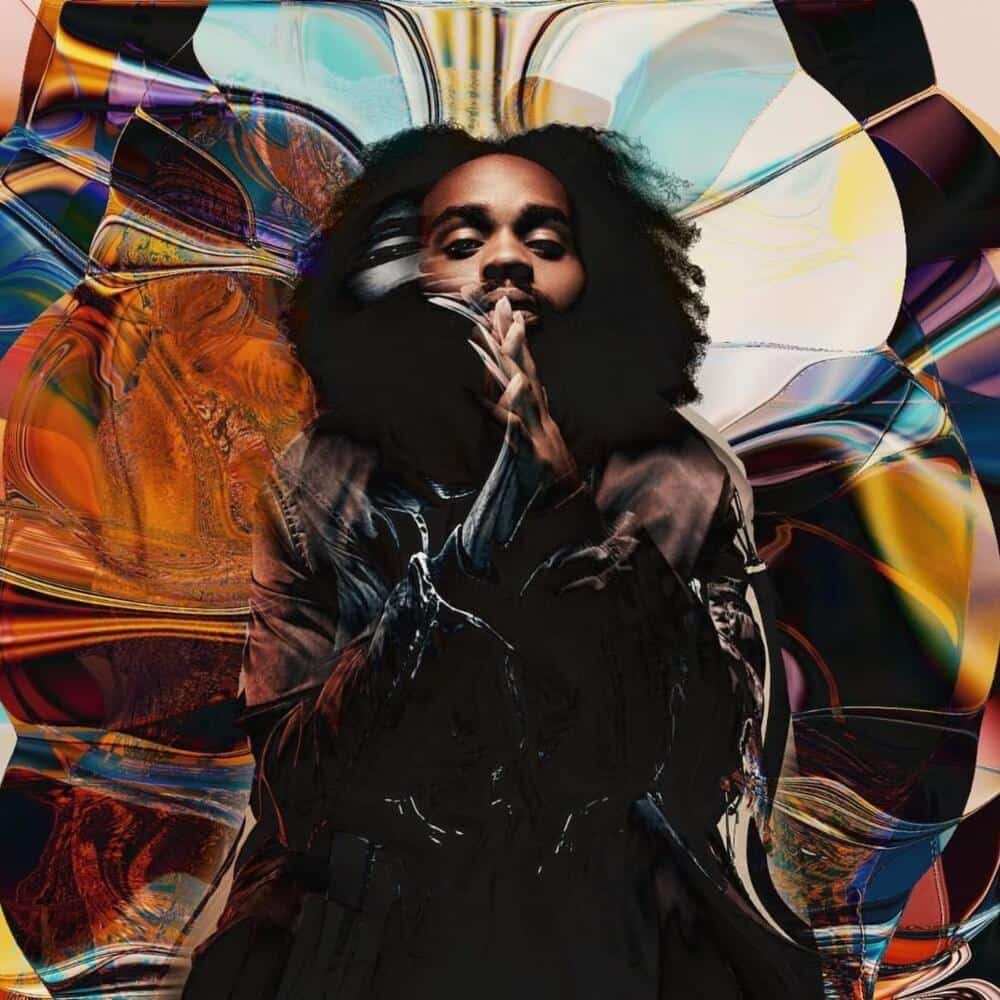 Released: March 11, 2022
Label: Lex
Fly Anakin's 2022 debut album Frank is a masterstroke in the art of lyricism and beat selection, showcasing why he stands tall in the grimy hip-hop panorama, from NY to Richmond. His music, steeped in the thick slang and grim atmosphere of the '90s East Coast scene, is a tribute to Anakin's hip-hop influences mixed with his singular persona. Pulsating with raw, murky production, the beats provide the perfect backdrop for the Richmond-born rapper to flex his impressive skills of balancing intricate lyricism with intoxicating hooks and narratives. From collaborations with industry heavyweights like Madlib to nods to his Richmond roots with features from Nickelus F, Frank exemplifies Fly Anakin's command over the art of rap.