In an era where artists like NBA Youngboy are flooding the streets with multiple projects a year, A$AP Rocky's penchant for taking his time to create the music is refreshing. There's a reason why Rocky has one of the strongest catalogues among rappers of his generation – there isn't a bad album in his discography.
Ever since coming up in the rap game during the early 2010s, the fashion-forward and wavy Harlem rapper has consistently pushed hip hop boundaries and defied expectations. Rocky's distinct sound, blending East Coast lyricism with Southern-inspired beats, has made him one of the most unique artists to emerge this past decade. With each album release, he's shown a willingness to experiment and evolve. While you might not love every single one of his releases, you have to respect the fact that he's not content in staying within the same sound and formula (ahem Drake).
From his groundbreaking debut mixtape LIVE.LOVE.A$AP to the psychedelic trip that is AT.LONG.LAST.A$AP, we rank every A$AP Rocky album from worst to best.
Testing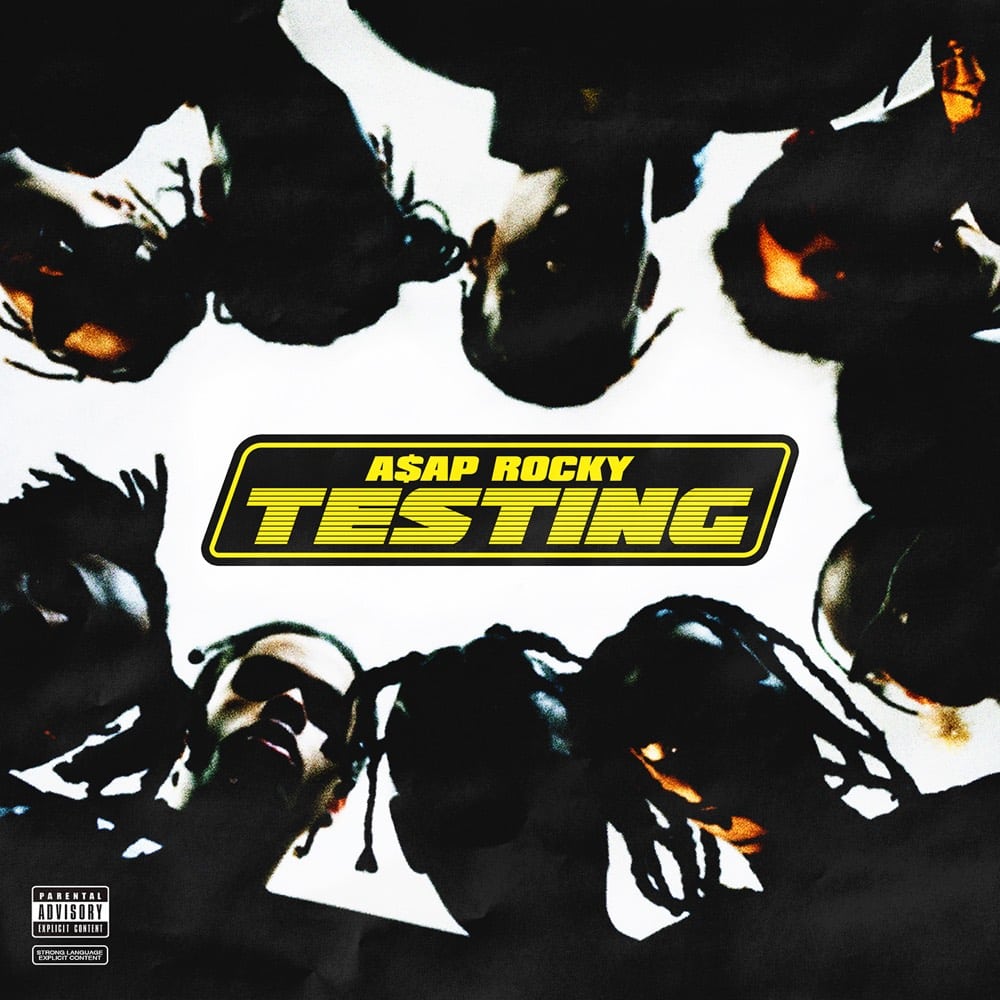 Released: May 25, 2018
Label: ASAP Worldwide, Polo Grounds, RCA
Singles: "ASAP Forever", "Praise the Lord (Da Shine)"
Features: Frank Ocean, Kid Cudi, Skepta, French Montana, Kodak Black, Dev Hynes and FKA Twigs.
Released on May 25, 2018, the same day as the whole Pusha T-Drake Daytona fiasco, A$AP Rocky's third album admittedly got lost in the shuffle. On this album, the Harlem rapper dives headfirst into the realm of experimentation, as he pulls in an all-star cast of diverse collaborators, from Frank Ocean to Skepta, French Montana to FKA Twigs, Kodak Black to Moby. Testing is an apt title for this album, as Rocky pushes boundaries with a blend of genres and soundscapes that sometimes appear haphazard. While tracks like "A$AP Forever" and "CALLDROPS" showcase a penchant for risk-taking and sonic experimentation, others like "Gunz N Butter" and "OG Beeper" straddle the line between the familiar and the avant-garde. Despite the album's disjointed nature, it's impossible to ignore the moments of sheer brilliance that emerge, such as the haunting "Purity" with Frank Ocean or the hypnotic "Fukk Sleep" featuring FKA Twigs. However, for every successful experiment, there are tracks that feel unfinished or chaotic, leaving listeners to question the direction of the album. As a result, Testing can be seen as both a step forward in A$AP Rocky's artistic journey and a mixed bag that falls short of the cohesion and impact of his previous albums.
LONG.LIVE.A$AP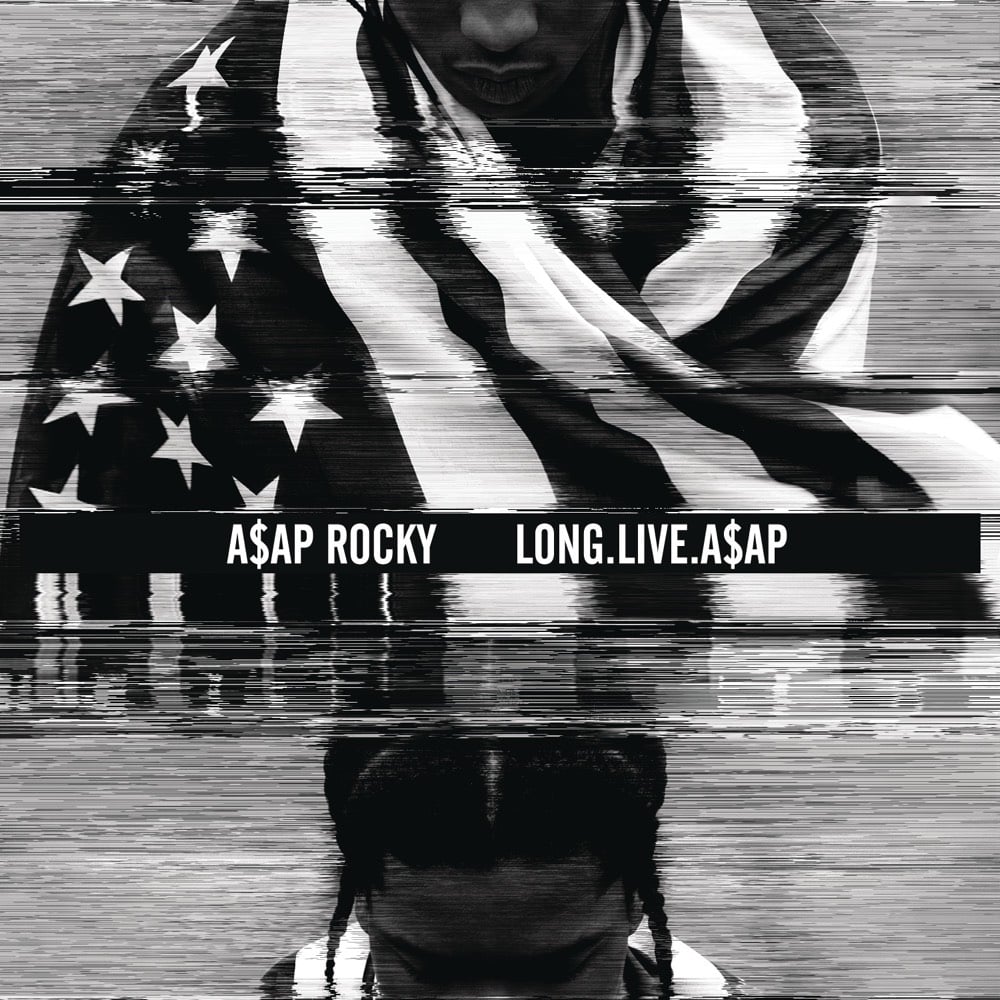 Released: January 15, 2013
Label: ASAP Worldwide, Polo Grounds, RCA
Singles: "Goldie", "Fuckin' Problems", "Wild for the Night", "Fashion Killa"
Features: Kendrick Lamar, Schoolboy Q, 2 Chainz, Drake, Big K.R.I.T., Santigold, Overdoz, Yelawolf, Florence Welch, Danny Brown, Action Bronson, Joey Badass, Gunplay, and ASAP Ferg.
LIVE.LOVE.A$AP might have put Rocky on the map but LONG.LIVE.A$AP made him an A-list rapper. The Harlem rapper's debut was a seamless blend of street-ready rhymes and entrancing, atmospheric beats which laid the groundwork for his future artistic direction. Featuring an impressive lineup of collaborators, including Kendrick Lamar, Schoolboy Q, 2 Chainz, Drake, Big K.R.I.T., Santigold, and Florence Welch, it was signalled the arrival of a rapper who could play a major role in the game. From the ominous-yet-catchy title track to the bouncy Hit-Boy single "Goldie," Rocky demonstrates his versatility and adaptability across various styles and sounds. The all-star ensemble on "1 Train" underscores Rocky's knack for assembling some of the best MCs at the time for a track that is as captivating as it is menacing. Other highlights include the genre-blending "Wild for the Night," featuring Skrillex and Birdy Nam Nam, and the eerie yet fascinating "LVL," produced by Clams Casino. As his inaugural release, LONG.LIVE.A$AP serves as a crucial springboard for A$AP Rocky's future work, hinting at the experimental spirit and audacity that would characterize his subsequent albums, and has gone down as one of the best rap debuts of the 2010s.
LIVE.LOVE.A$AP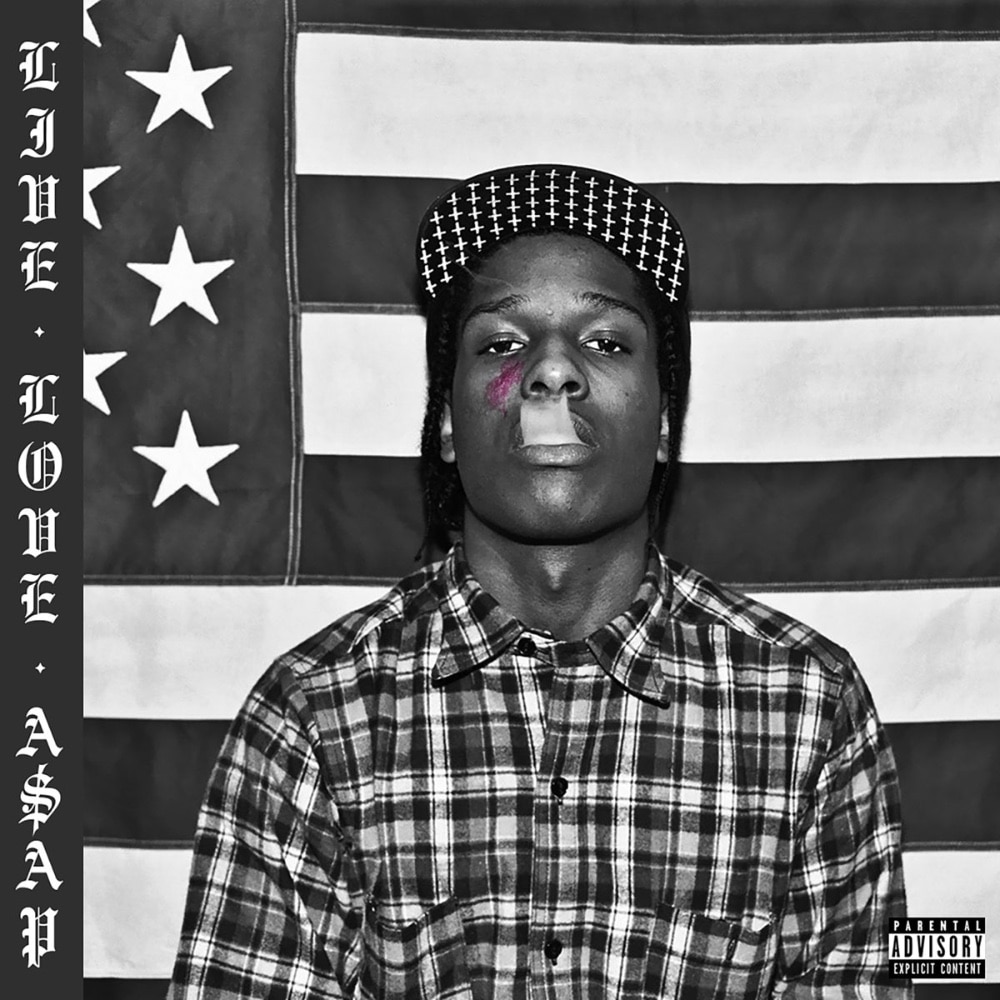 Released: October 31, 2011
Label: Polo Grounds, RCA
Singles: "Peso", "Purple Swag"
Features: Schoolboy Q, SpaceGhostPurrp, A$AP Nast, Fat Tony, A$AP Twelvyy, A$AP Nast, Chace Infinite, A$AP Ferg, Main Attrakionz.
This is A$AP Rocky's origin story. The project that marked the rise of the Pretty Flacko era and set the stage for his rise to become one of the biggest rappers of his generation. Released as a free mixtape in late-2011, LIVE.LOVE.A$AP is the perfect display of Rocky's knack for blending different styles and bringing fresh vibes to hip hop. While he reps Harlem, Rocky's debut mixtape veers away from the traditional New York sound, opting instead to pay homage to the South's dirty, trill vibes. This mixtape is all about those woozy beats, low-end bass, and chopped and screwed hooks that make you feel like you're floating through the H-Town scene. With production from Clams Casino, A$AP Ty Beats, DJ Burn One, and SpaceGhostPurrp, this mixtape brings together a diverse array of instrumentals that laid the groundwork for the rapper's distinctive East-meets-South aesthetic. While LIVE.LOVE.A$AP may not be Rocky's best album, it absolutely is his most important, giving rap fans a glimpse of his raw talent and laying the groundwork for him to become a household name.
AT.LONG.LAST.A$AP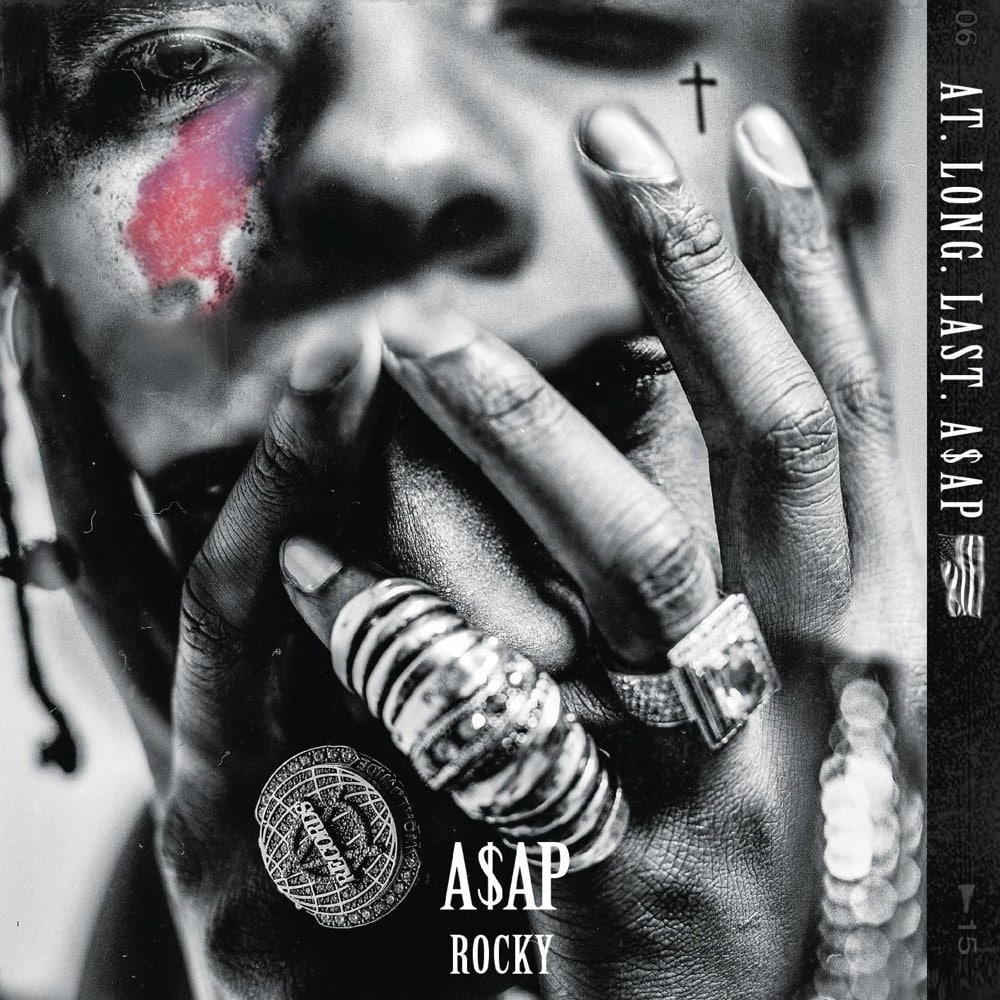 Released: May 26, 2015
Label: ASAP Worldwide, Polo Grounds, RCA
Singles: "Lord Pretty Flacko Jodye 2 (LPFJ2)", "Everyday", "LSD"
Features: Schoolboy Q, Joe Fox, Bones, Future, M.I.A., Kanye West, Juicy J, UGK, James Fauntleroy, Lil Wayne, Rod Stewart, Miguel, Mark Ronson, Mos Def, Acyde, A$AP Yams.
In the context of ranking A$AP Rocky's albums, AT.LONG.LAST.A$AP takes the top spot, representing a bold and experimental phase in his career while staying true to his Harlem roots and Houston influences. A.L.L.A. is both a creative leap and a tribute to the late A$AP Yams, whose influence is felt throughout the album. The opening track "Holy Ghost" sets a somber yet epic tone, while the closing track "Back Home" features Mos Def and a sampled speech by Yams, giving a bittersweet farewell to the A$AP Mob's creative leader. As the album unfolds, we see Rocky taking risks and venturing into new territories. Tracks like "Wavybone" featuring Juicy J and UGK, and "Lord Pretty Flacko Jodye 2 (LPFJ2)" showcase his ability to mix that classic A$AP Mob sound with experimental beats. Rocky's psychedelic journey hits its peak with "L$D," a mesmerizing track that likens the transformative effects of love to those of the hallucinogenic drug. The album also offers more unconventional bangers like "Electric Body" featuring ScHoolboy Q and "M'$" with Lil Wayne. While some may argue that A.L.L.A. suffers from too many tracks, guest appearances, and ideas, its sprawling nature is part of its charm. This ambitious project demands patience and an open mind, much like the trip it emulates.