Coming out of the 2000s – an era which saw hip hop at its most divided between commercial and underground factions – the 2010s was a decade to correct that trend.
With up-and-coming artists like Drake, Kendrick Lamar, Future, J. Cole, Travis Scott and Vince Staples making their debuts this decade, there was a major shift in the hip hop world where the lines between commercial and underground rappers as well as between different regions were increasingly blurred.
In addition to that, we had the explosion of social media which enabled artists to build up a relationship directly with their fans and cultivate a living without middlemen, giving rise to names like Tyler, the Creator, Mac Miller, Nipsey Hussle and Chance the Rapper.
Suffice to say, the 2010s was a very interesting and rich era for hip hop history. From Vince Staples' Summertime '06 to A$AP Rocky's LONG.LIVE.A$AP , here are the top 50 hip hop debut albums of the 2010s.
50. Kodak Black – Painting Pictures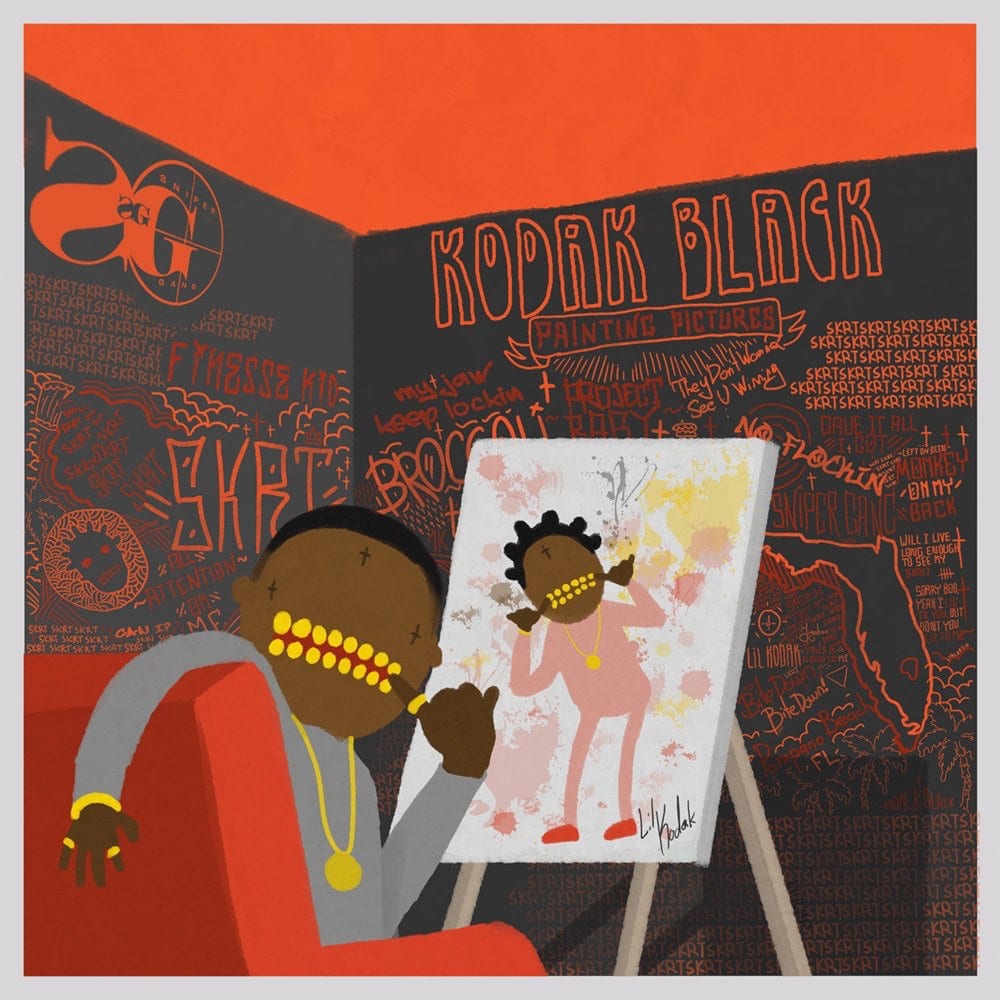 Released: March 31, 2017
Label: Sniper Gang, Atlantic
Singles: "There He Go", "Tunnel Vision", "Patty Cake"
By the time his debut album, Painting Pictures , came out in 2017, Florida rapper Kodak Black had already been bubbling up in the rap game for a few years now. Coming onto the radar when he appeared on French Montana's minor hit "Lockjaw" in 2016, Kodak dropped a number of mixtapes, including the well-received Lil B.I.G. Pac , as he built up the momentum towards his debut.
Recorded while Kodak was on probation and sentenced to house arrest, Painting Pictures is a stark portrait of a gifted yet troubled artist who can conjure up catchy melodies and turn in pop hits like getting it all the way real with himself.
49. Nicki Minaj – Pink Friday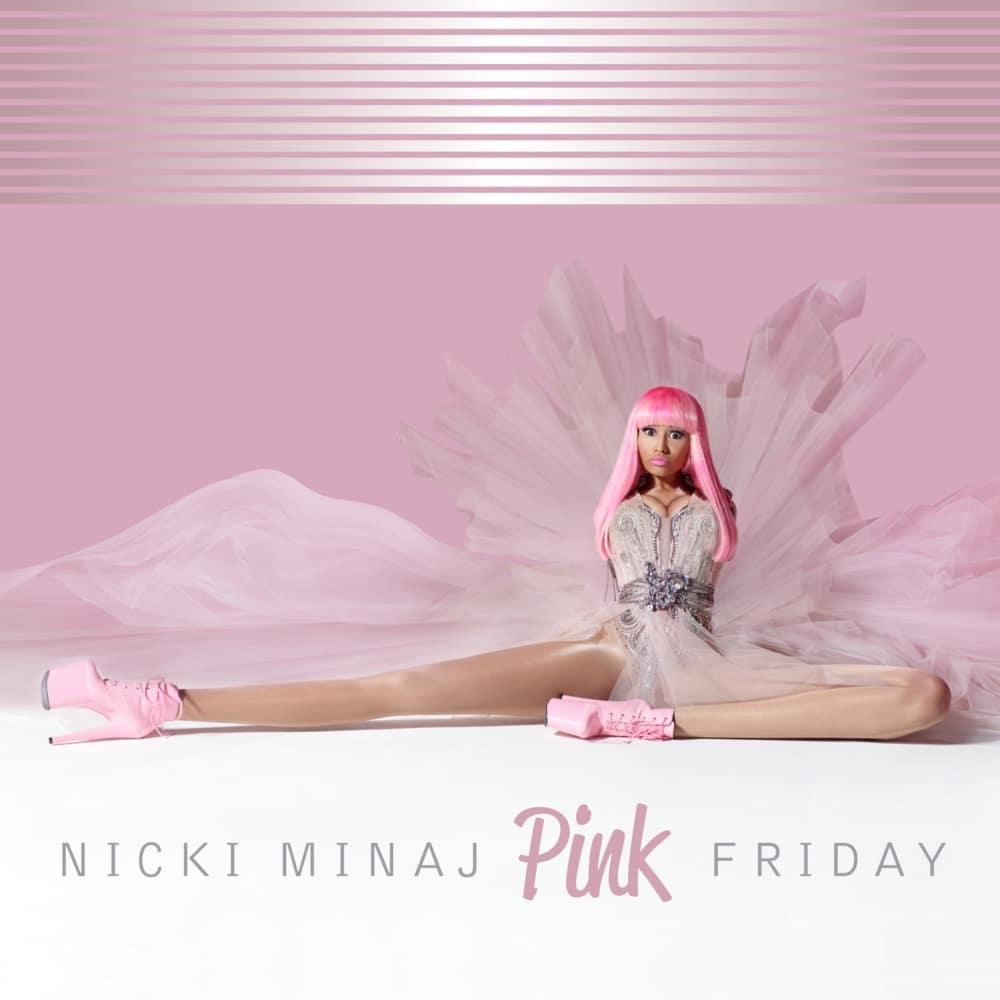 Released: November 22, 2010
Label: Young Money, Cash Money, Republic
Singles: "Your Love", "Check It Out", "Right Thru Me", "Moment 4 Life", "Super Bass", "Did It On'em", "Girls Fall Like Dominoes", "Fly"
There have been few rappers in recent history whose debut have been hyped up as much as Nicki Minaj, unless you count her label mate Drake who dropped the same year. After dropping her 2009 mixtape, Beam Me Up Scotty , the Queens MC began building up enormous buzz for herself with legendary feature appearances on songs like Yo Gotti's "5 Star (Remix)," Ludaris' "My Chick Bad" and of course, "Monster."
Dropped a few months after she wiped Kanye, Jay-Z and Rick Ross off a track, Pink Friday was a showcase of Nicki's immense versatility as an artist, from hardcore lyrical tracks like "Roman's Revenge" and "Did It On'em" to crossover smashes like "Your Love" and "Super Bass."
48. Action Bronson – Dr. Lecter
Released: March 15, 2011
Label: Fine Fabric Delegates
Singles: N/A
Action Bronson is a singular anomaly in the hip hop world. Born in Flushing, Queens to an Albanian Muslim father and an American Jewish mother, the heavyset rapper worked as a cook at his father's Mediterranean restaurant before leg break encouraged him to focus solely on his rhyming. With influences like Kool G Rap, Nas and Mobb Deep in his DNA, and a voice that sounded eerily similar to Ghostface Killah's, Action Bronson was destined to become a New York rap legend .
While his debut, Dr. Lecter , was released to relatively little fanfare, the album was a breath of fresh air that showcased what was to come from the Queens MC in years to come – his adoration for rapping about food, the twisted funky production that he sounded so comfortable rhyming over, and his absurdist sense of humour.
47. Meek Mill – Dreams and Nightmares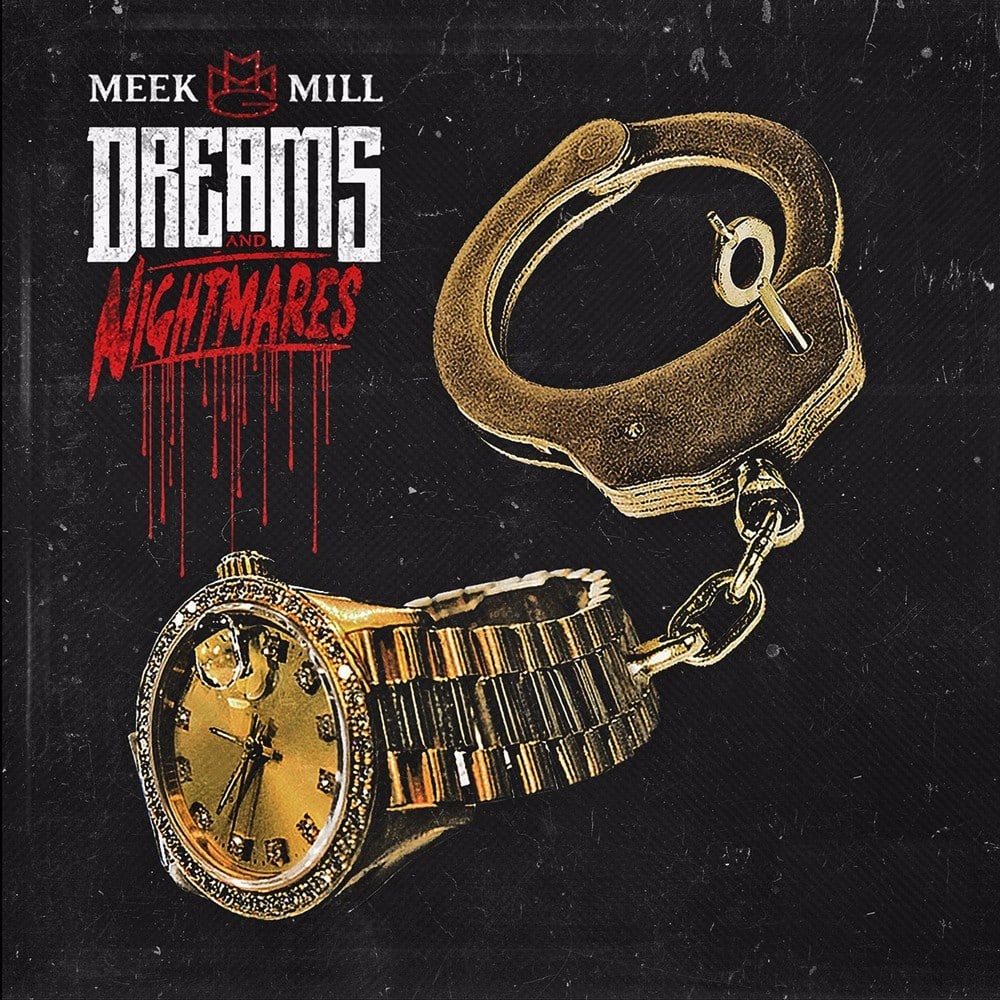 Released: October 30, 2012
Label: Maybach Music Group, Warner Bros.
Singles: "Amen", "Burn", "Young & Gettin' It", "Believe It"
If Meek Mill's debut album only featured the title track, it would deserve its position on this list. One of the most legendary intro tracks ever, no other rap song has been better in announcing the arrival of its artist to the rap game. Born and raised in South Philadelphia, Meek cut his teeth on the streets with hungry freestyles and ferocious battles, eager to prove himself to the world.
Fast-forward to 2012: Meek was signed to Rick Ross' Maybach Music Group, the hottest rap record label at the time, and had just broken the internet with the release of Dreamchasers 2 which became the most downloaded mixtape on Datpiff ever .
A few months later, the Philly rapper would drop his official debut, Dreams and Nightmares . While the album was admittedly a notch or two beneath his recent mixtape, it was an impressive showing by the ferocious spitting Meek who didn't take one step back over the entire 14-track listing.
46. Rae Sremmurd – SremmLife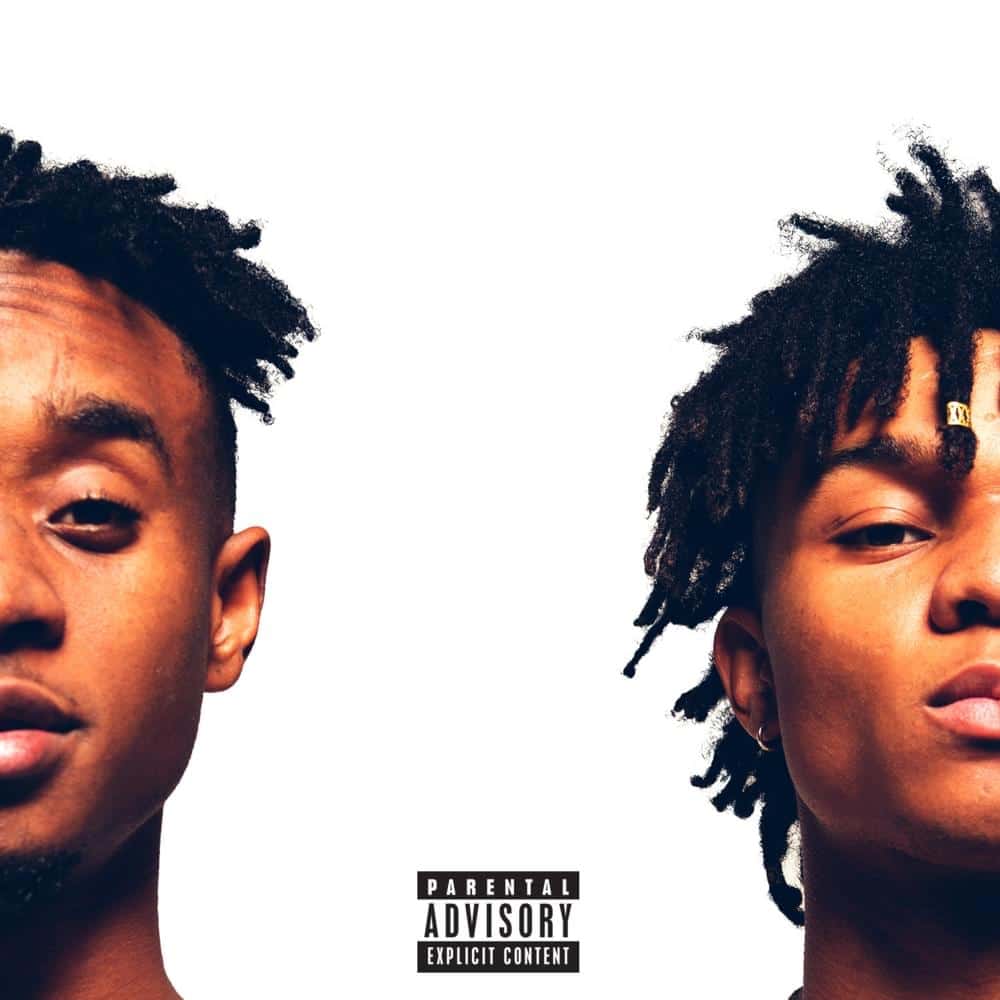 Released: January 6, 2015
Label: Ear Drummer, Interscope
Singles: "No Flex Zone", "No Type", "Throw Sum Mo", "This Could Be Us", "Come Get Her"
When Mississippi-based rap duo Rae Sremmurd (made up of brothers Slim Jxmmi and Swae Lee) burst onto the scene in 2014, they had a secret weapon with them. The duo's producer, Mike Will Made It, was one of the most talented beat-makers of his generation, having crafted club bangers, street anthems and radio smashes for the likes of Meek Mill, Future, 2 Chainz, Juicy J, Rihanna, Lil Wayne, Ciara, Miley Cyrus and plenty more superstars. So when Rae Sremmurd dropped "No Flex Zone," followed it up with "No Type," then dropped their debut album SremmLife shortly afterwards, the rap game knew they had a problem on their hands.
45. Drake – Thank Me Later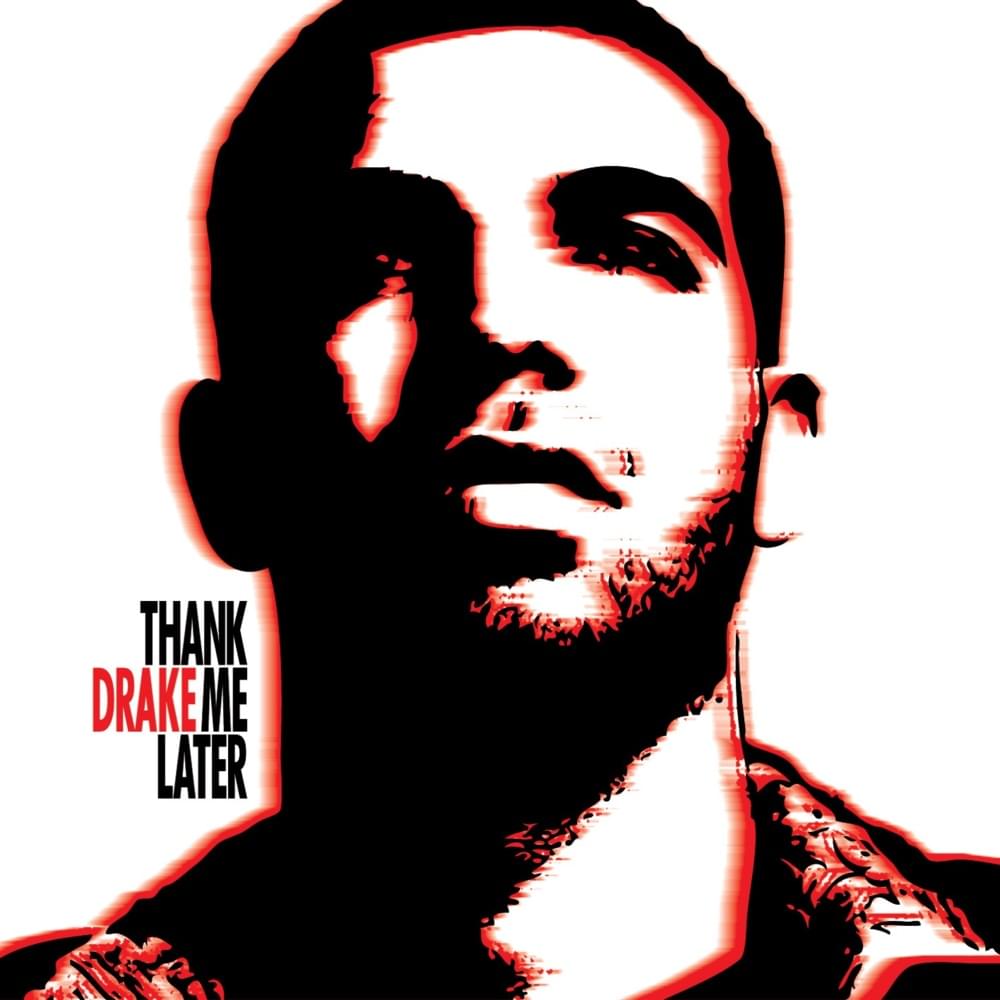 Released: June 15, 2010
Label: Young Money, Cash Money, Universal Motown
Singles: "Over", "Find Your Love", "Miss Me", "Fancy"
Drake's major label debut is a blockbuster of an album that ticks all the right boxes. There's the introspective intro track backed by a majestic Alicia Keys hook there are contributions from super producers like Kanye, Swizz Beatz, and Timbaland, along with his own production team; there's the verse from Jay-Z; there's the Young Money support from Lil Wayne and Nicki Minaj and there are the hits: "Over", "Find Your Love", and "Miss Me."
Somehow, the album doesn't feel like it hits the same as Drake's more scrappy mixtape, So Far Gone . Perhaps the fact that the album is too calculated makes it sound clinical and detached at some points. Having said all that, there are enough gems on here to make this a strong debut from the rapper who would go on to run the 2010s .
44. Freddie Gibbs – ESGN (Evil Seeds Grow Naturally)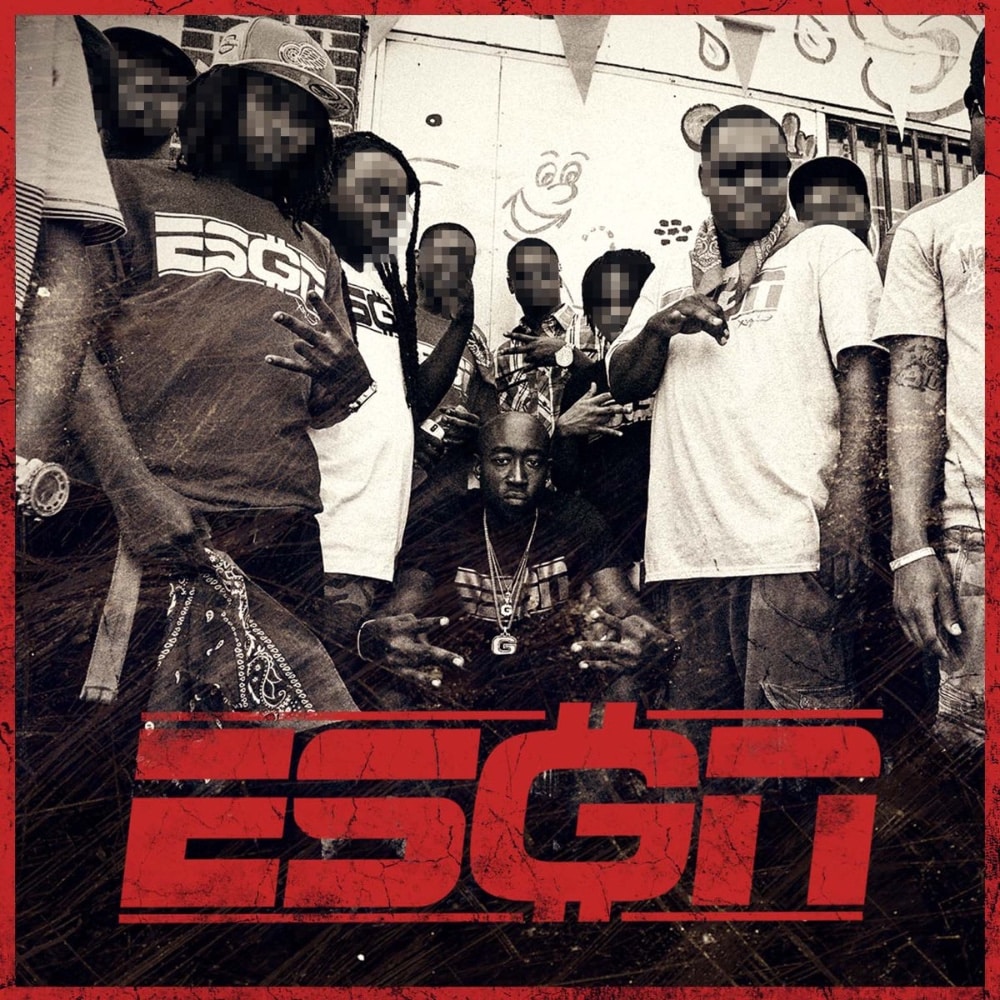 Released: June 19, 2013
Label: ESGN, Empire Distribution
Singles: "One Eighty Seven"
Freddie Gibbs, currently one of the best rappers alive , had been grinding away at the rap game for a minute before he dropped his debut in 2013. After dropping his first mixtape, Full Metal Jackit , released in 2004, Gibbs was signed to Interscope Records, then quickly dropped from the major label, before being picked up by Young Jeezy and signed to CTE World. Long story short, the partnership between the two rappers didn't work and led to Gibbs leaving CTE with a lot of bad blood leftover.
Back to square one as an independent artist, but with a whole lot more experience, Gibbs dropped ESGN (Evil Seeds Grow Naturally) via his own label of the same name. Featuring guest appearances from the likes Daz Dillinger, Spice 1, Jay Rock, BJ the Chicago Kid, the Gary, Indiana rapper's debut was yet another showcase of his unique blend of Tupac, UGK and Three 6 Mafia, with his gruff delivery, street-wise attitude and melodic flows. While definitely not the best Freddie Gibbs album by a long shot, ESGN helped to establish him as someone to keep your eye on.
43. Mick Jenkins – The Healing Component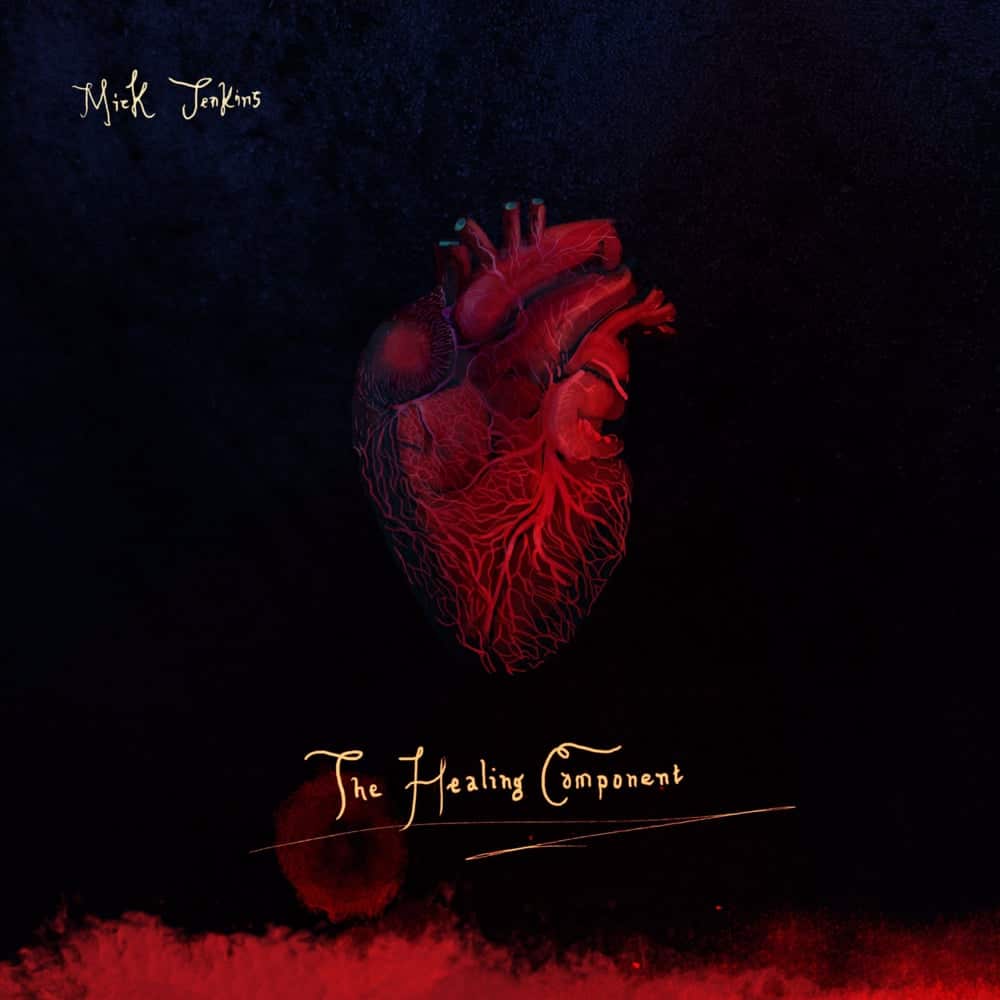 Released: September 23, 2016
Label: Cinematic
Singles: "Spread Love", "Drowning"
When Chicago rapper Mick Jenkins caught fire with his mixtape, The Waters , back in 2014, the world appeared to be his oyster. Critically acclaimed by the music industry, the mixtape established Jenkins as a noteworthy name from the buzzing independent scene and got him a spot on the 2014 Smoker's Club World Wide Roller's Tour alongside Method Man, Redman, B-Real, Trademark da Skydiver, and Berner.
Jenkins' debut album, The Healing Component , is more or less a continuation of the style and themes set out on The Waters and its follow-up Waves . Set against smooth jazz grooves and warm soul samples, the Chi town rapper struggles between preaching love and self-care vs. the dark reality of the world around him. Through his gifted rapping as he attempts to heal the listener's soul, Jenkins cemented himself as one of the most conscious rappers of his era.
42. Maxo Kream – Punken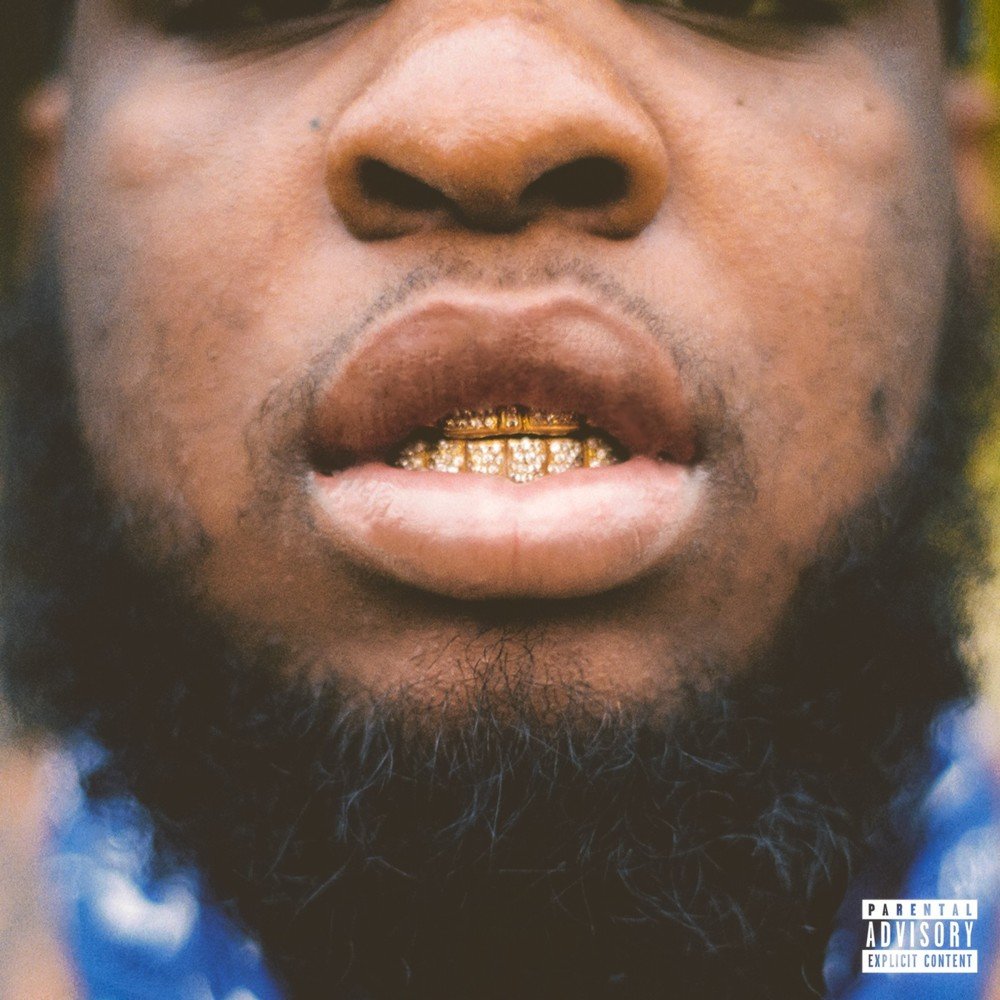 Released: January 12, 2018
Label: TSO, Kream Clicc
Singles: "Grannies", "5200", "Bussdown"
Houston rapper Maxo Kream carries himself with the same world-weariness in his raps as his Texas OG Scarface. A few years after dropping his mixtape, Retro Card , Maxo came out with his debut album, a fully-fleshed body of work that showcases the rapper's sharp storytelling lens and commitment to the hustler mentality.
There's violence, trapping tales and the thrill of fast money, but Maxo makes sure to punctuate each one of these elements with the cruel realities of the real-world. Maxo's unflinching approach is what differentiates him from many of his peers, he's able to show the entire picture through his rhymes.
41. Cardi B – Invasion of Privacy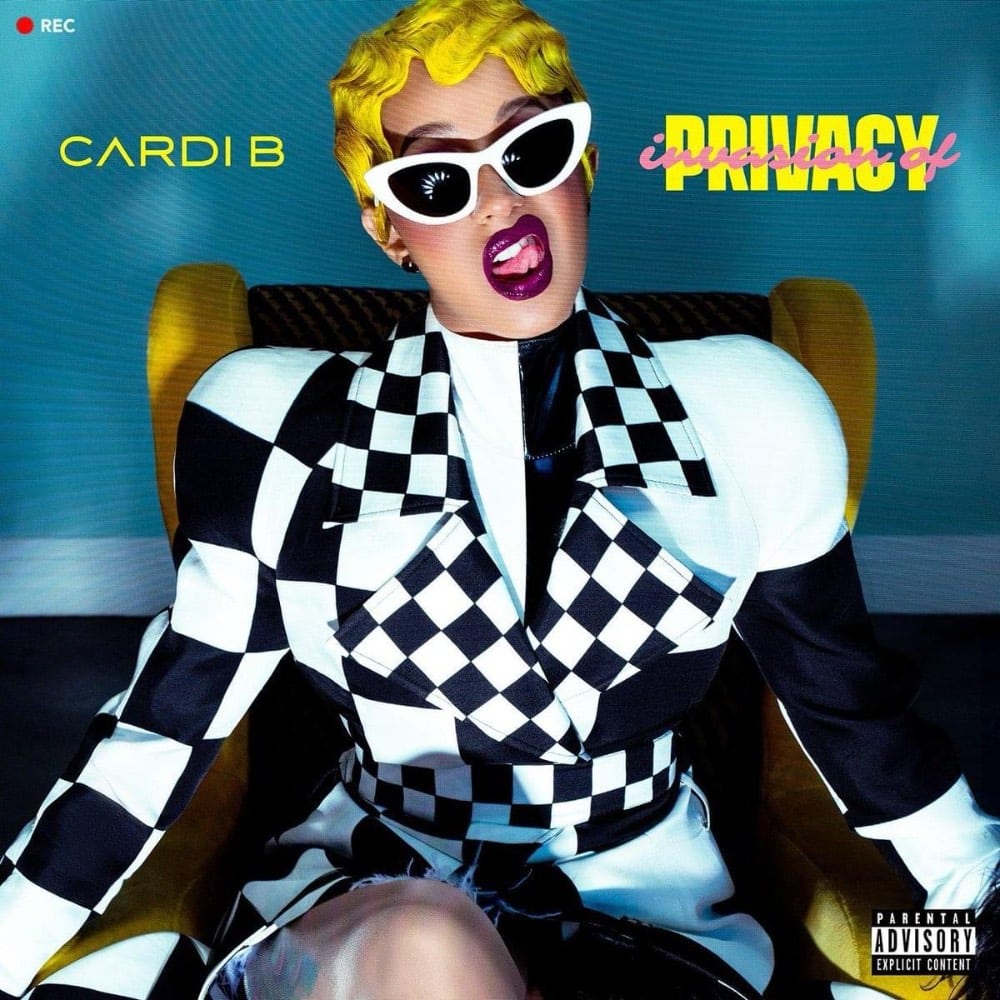 Released: April 6, 2018
Label: Atlantic
Singles: "Bodak Yellow", "Bartier Cardi", "Be Careful", "I Like It", "Ring"
Cardi B ran most of 2017 with just a handful of tracks, including the now diamond-selling "Bodak Yellow" so when it came to dropping her debut, naturally all eyes were on the Bronx native. She made sure she delivered on the hype. All the social media buzz, award show outings, and low-key mud-slinging with a fellow New York female rapper aside, Invasion of Privacy , as an album, is really fucking good. It's calculated in the sense that it has a little bit for everyone – trap bangers, feminist anthems, strip club joints, radio smashes, love songs – but Cardi executes on each one of these elements really well with her signature South Bronx swagger and personality.
40. Jay Rock – Follow Me Home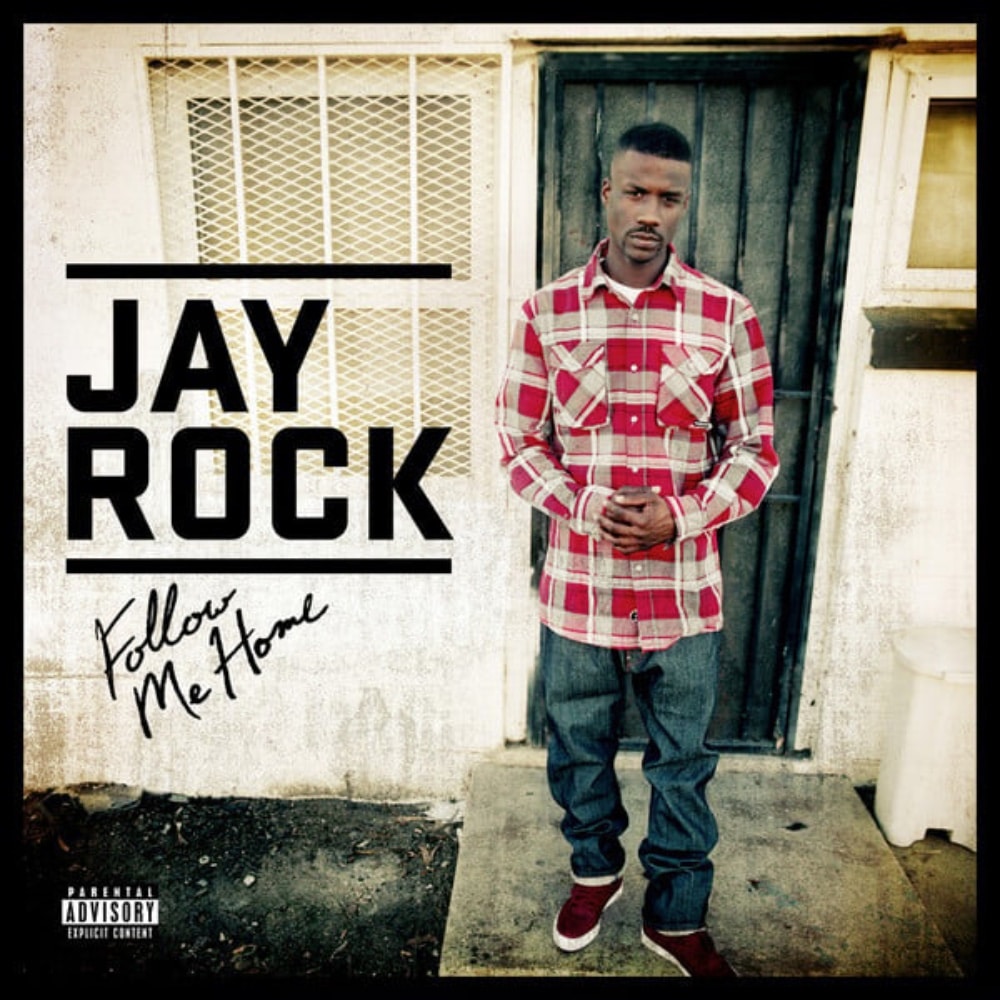 Released: July 26, 2011
Label: Top Dawg Entertainment, Strange Music, Fontana
Singles: "All My Life (In the Ghetto)", "Hood Gone Love It"
In the lead-up to his debut album dropping, Jay Rock did an interview with HipHopDX talking about the central thesis of Follow Me Home . "This album right here is my story," he explained. "It's real. I came from nothing. If you come from the bottom, and you tryin' to work your way up to the top, you're gonna relate to it." There's something about West Coast rappers and their penchant for crafting cinematic albums of their origin story.
From Kendrick to YG, Game to Jay Rock, there's something about L.A. that makes artists want to recount their journey from nothing to the top. Released as part of a joint venture between Top Dawg Entertainment and Strange Music, Follow Me Home finds Jay Rock tapping into that energy as he flexes his street credentials and rhyming skills to craft something that plays out like a movie.
39. Lil Baby – Harder Than Ever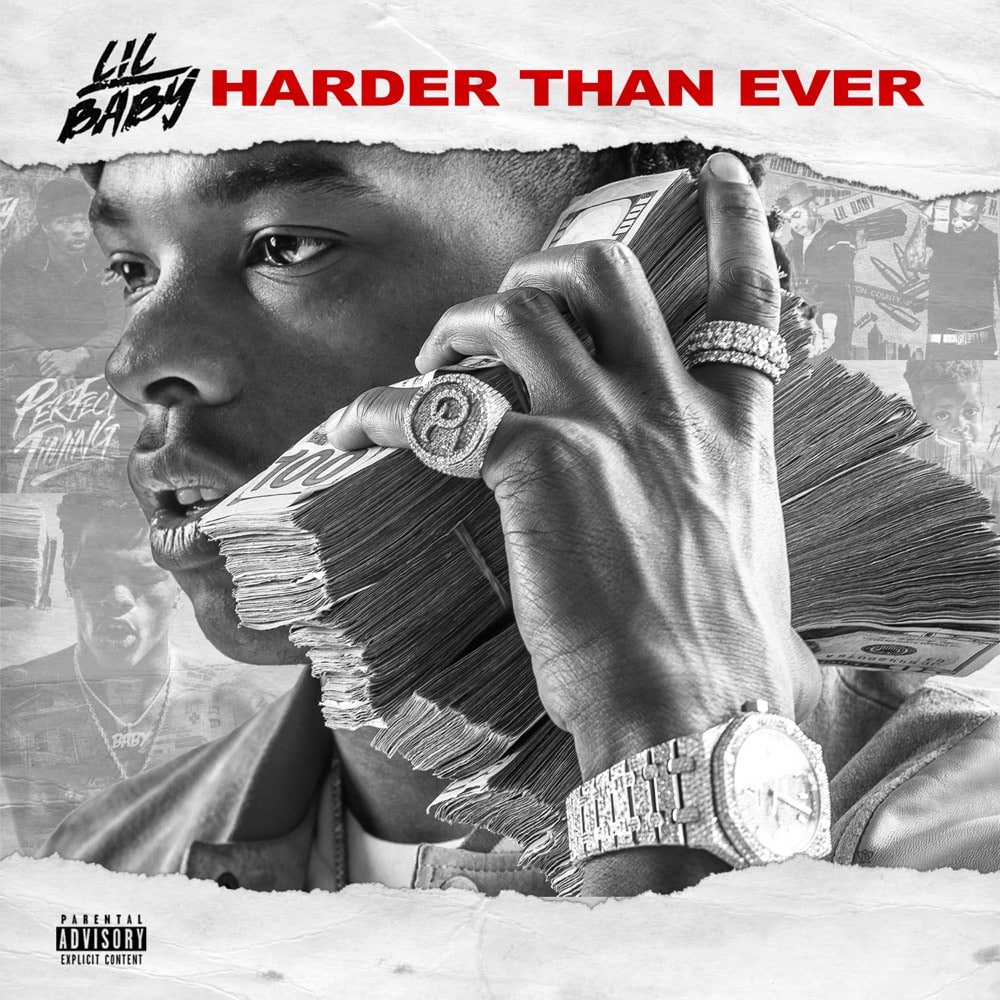 Released: May 18, 2018
Label: 4PF, Wolfpack, Quality Control, Motown, Capitol
Singles: "Southside", "Yes Indeed"
Arguably the hottest rapper in the game right now, we should have seen this coming when Lil Baby dropped his debut album, Harder Than Ever , back in 2018. The Atlanta rapper had the technical skillset, he had the melodies, he had the connections (Drake, Young Thug, Lil Uzi Vert and Offset appear on this album), and he was on the right label – Quality Control Music. 2018 was the year that rocketed Lil Baby on his current trajectory and Harder Than Ever played a big role in that moment.
38. 2 Chainz – Based on a T.R.U. Story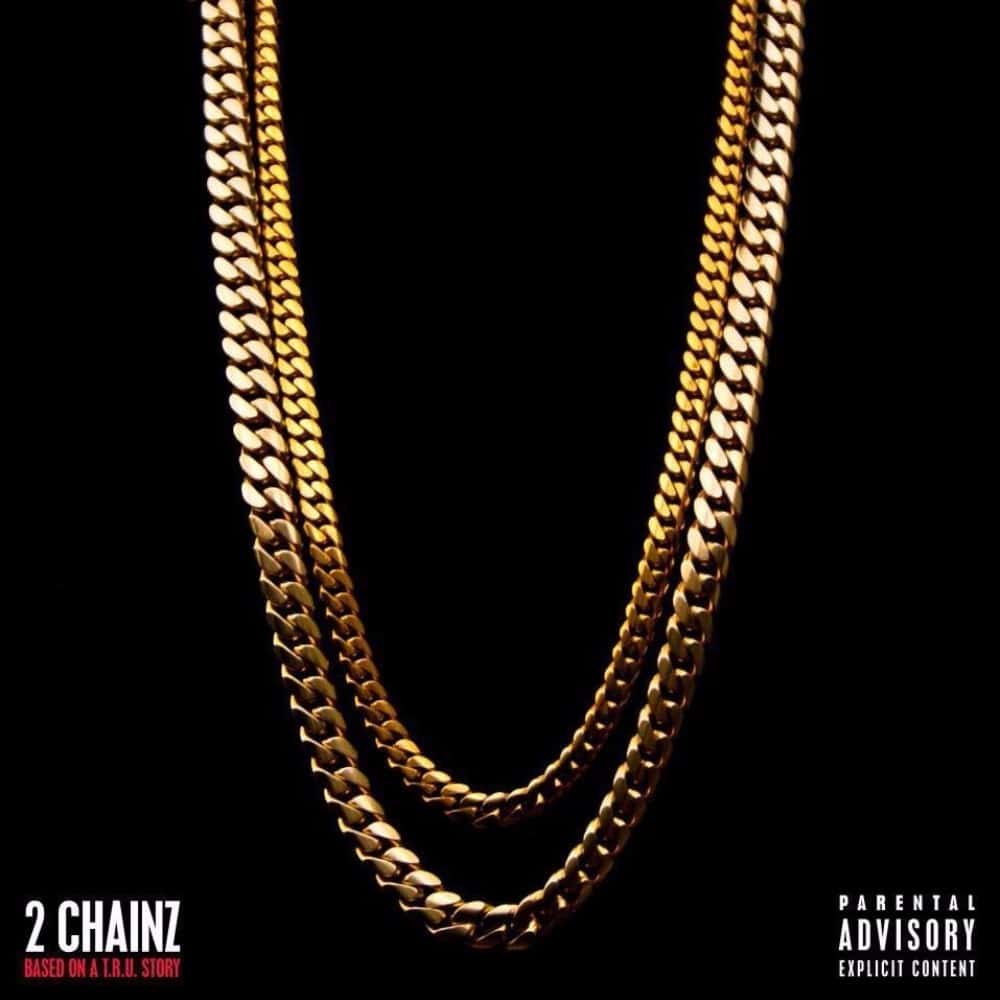 Released: August 14, 2012
Label: Def Jam
Singles: "No Lie", "Birthday Song", "I'm Different"
One of the most iconic comeback stories in hip hop history, 2 Chainz's journey from his time as Tity Boi in Playaz Circle to his reinvention in the early 2010s is a testament to the rapper's nonstop grinding. Mixtape by mixtape, guest verse by guest verse, 2 Chainz slowly (then quickly) rebuilt his career to become one of the hottest names in the game. When his solo debut album, Based on a T.R.U. Story , dropped in 2012, it was just the cap on an undeniable run that took him from the rapper graveyard to the top of the Billboard charts.
37. J. Cole – Cole World: The Sideline Story
Released: September 27, 2011
Label: Roc Nation, Columbia, Sony
Singles: "Work Out", "Can't Get Enough", "Mr. Nice Watch", "Nobody's Perfect"
As one of the big three rappers to emerge from the 2010s along with Drake and Kendrick Lamar, it can be argued that J. Cole (who is also the oldest of the three rappers), at the time, showed the most potential out of all of them. With a strong mixtape catalogue, which includes the classic Friday Night Lights , already circulating around the internet, J. Cole's debut album, Cole World: The Sideline Story , was eagerly anticipated by rap fans around the world.
The final product was an impressive-yet-flawed debut which hinted that the Fayetteville rapper still hadn't quite found his voice on a mainstream platform yet. Still, there was enough displays of his technical arsenal, songwriting prowess and production skills that Cole's stock barely dropped after the album's release.
36. Tyler, the Creator – Goblin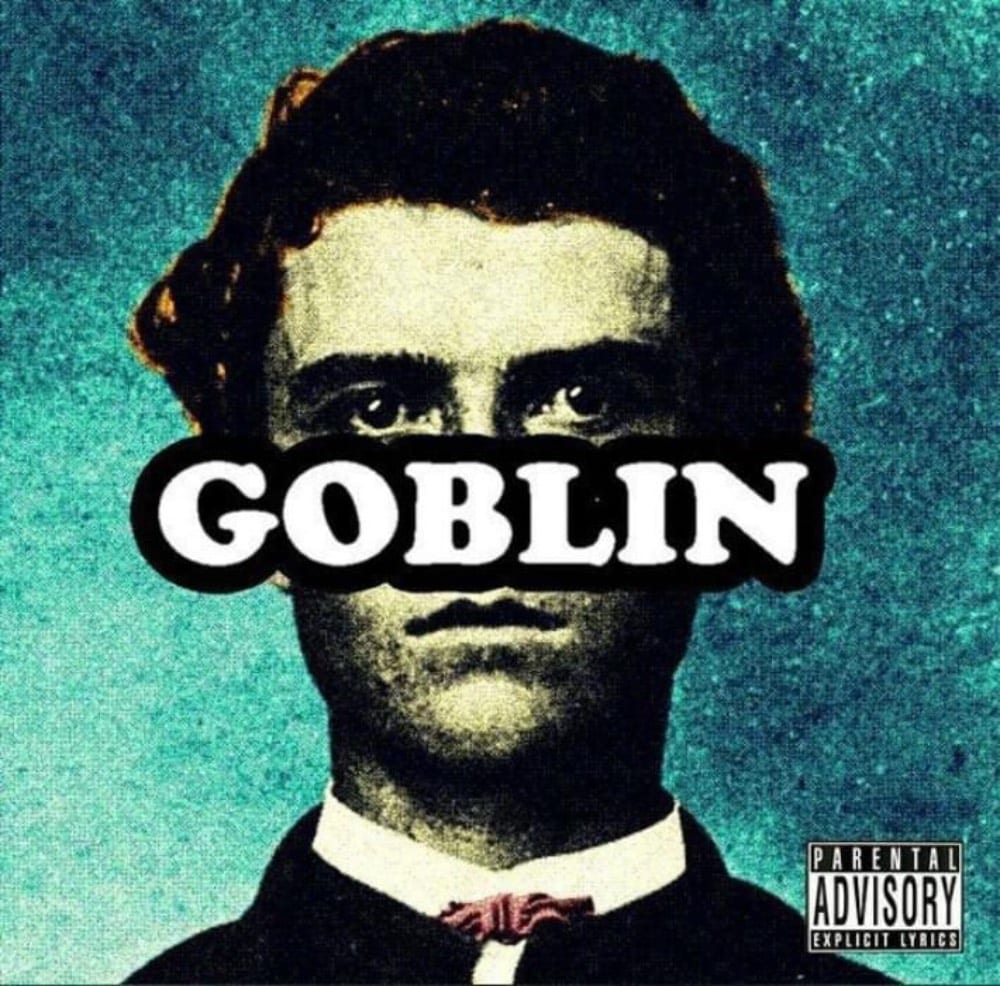 Released: May 10, 2011
Label: XL
Singles: "Sandwitches", "Yonkers", "She"
For many rap fans, the first image they had of Tyler, the Creator was of the black-and-white "Yonkers" video with the Odd Future frontman sitting on a stool eating a cockroach. It was quite the introduction. Controversy and shock tactics aside, Goblin was a masterful debut by the very talented rapper-producer that featured his off-kilter production work (heavily influenced by The Neptunes) and his sneakily complex rhyme schemes. Dark, gritty and full of violent imagery, Goblin announced Tyler as the most exciting rapper to come out of his generation.
35. Cozz – Cozz & Effect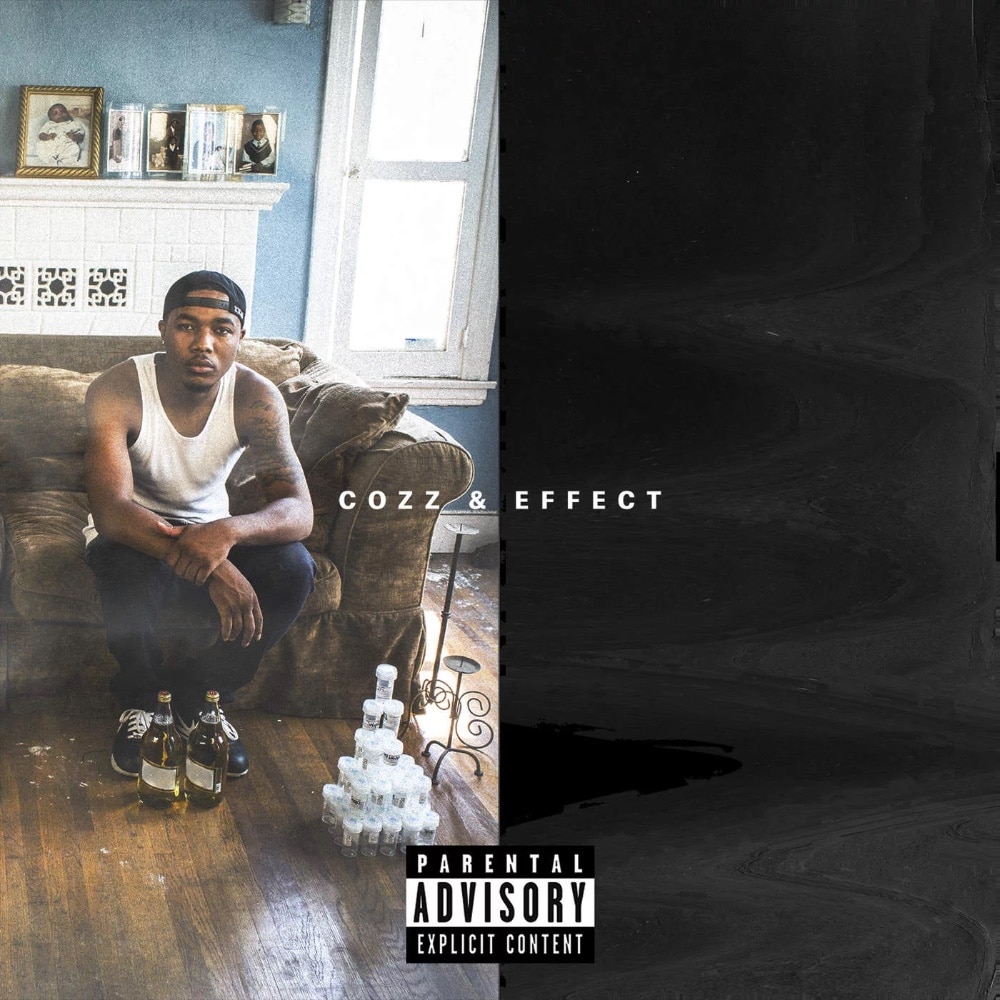 Released: October 3, 2014
Label: Dreamville, Interscope
Singles: "Dreams", "Cody Macc", "I'm Tha Man", "Knock Tha Hustle"
One of the most low-key rappers from Dreamville Records, Cozz is a lyrical monster capable of eating up every beat put in front of him. Hailing from L.A., Cozz didn't take rap seriously until he was 19 years old. Within a year, he had signed to Dreamville and released his debut album Cozz & Effect . On a label that boasts of killer MCs like Cole, Bas and JID, Cozz's rhyming talents still stand out. The West Coast rapper's shifting rhyme schemes and off-kilter delivery makes for an unusual listen as he demonstrates his lyrical prowess on his debut album.
34. A$AP Ferg – Trap Lord
Released: August 20, 2013
Label: ASAP Worldwide, Polo Grounds, RCA
Singles: "Work REMIX", "Shabba", "Hood Pope"
At the beginning of 2013, A$AP Rocky has captured most of rap's attention with the release of his debut album, LONG.LIVE.A$AP . The woozy masterpiece boasting features from A-listers like Drake and Kendrick Lamar as well as hits like "Fuckin' Problems" and "Wild for the Night" took the Harlem rapper from local hero to global superstar.
But towards the end of the year, another A$AP Mob rapper was coming into his own. Bolstered by "Work (Remix)" and "Shabba" (the latter perhaps better than anything on Rocky's album), Trap Lord was a monster album that quickly cemented Ferg was one of the most exciting artists of his era.
33. Waka Flocka Flame – Flockaveli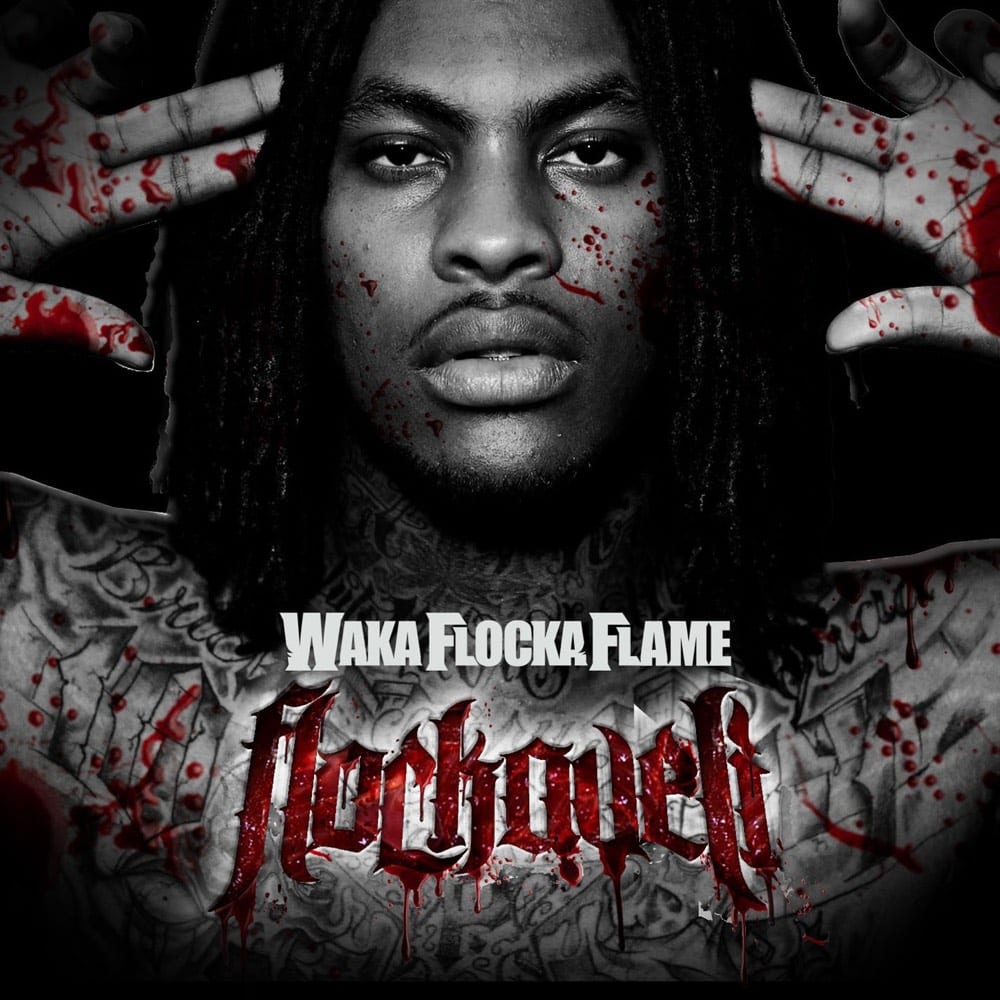 Released: October 5, 2010
Label: 1017 Brick Squad, Asylum, Warner Bros.
Singles: "O Let's Do It", "Hard in da Paint", "No Hands", "Grove St. Party"
Waka Flocka Flame's debut album, Flockaveli , was one of the most influential hip hop albums of the 2010s, period. I don't care what sort of rap music you're into, whether it's trap, drill, '90s boom-bap, there's no denying that when the Atlanta rapper came crashing through the door with Lex Luger's bombastic 808s, they completely changed the rap game.
From "O Let's Do It" and "Hard in da Paint" to the surprise smash single "No Hands," everything on Flockaveli was loud, confrontational and memorable. It was the most immediate rap album by a debuting rapper until Chief Keef came around.
32. Saigon – The Greatest Story Never Told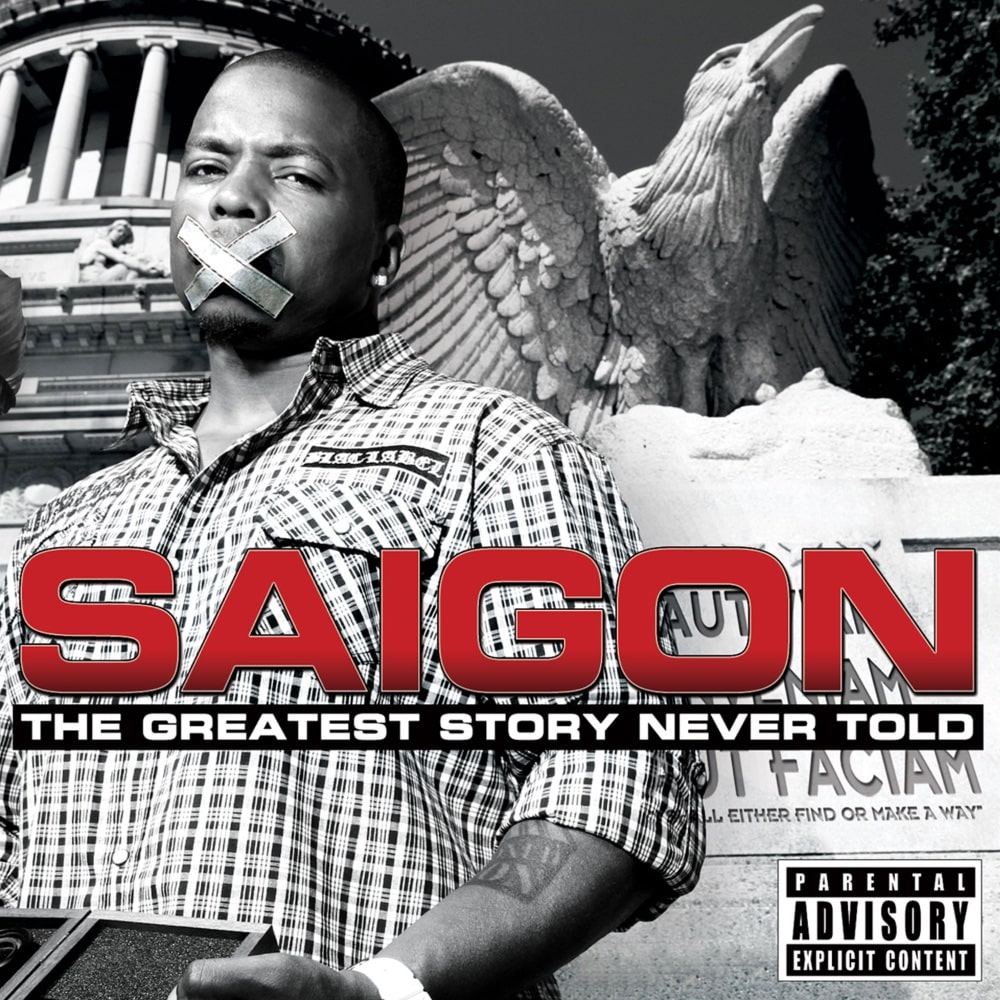 Released: February 15, 2011
Label: Suburban Noize
Singles: "Come on Baby", "Gotta Believe It", "Bring Me Down", "The Greatest Story Never Told"
If Saigon's debut album, The Greatest Story Never Told , had been released in 2004-2005, around the same time he was signed to Atlantic Records, he would have been one of the biggest stars of the decade. On paper, the album sounds like a straight-up classic.
A Brooklyn-born MC dropping an album fully produced by production legend Just Blaze with features from Jay-Z, Q-Tip, Bun B, Layzie Bone and Black Thought, how could it not be a masterpiece? That's not to say The Greatest Story Never Told wasn't great, Saigon's debut was everything you could have wanted from this golden age-inspired artist, it was just released a few years too late.
31. Joey Bada$$ – B4.Da.$$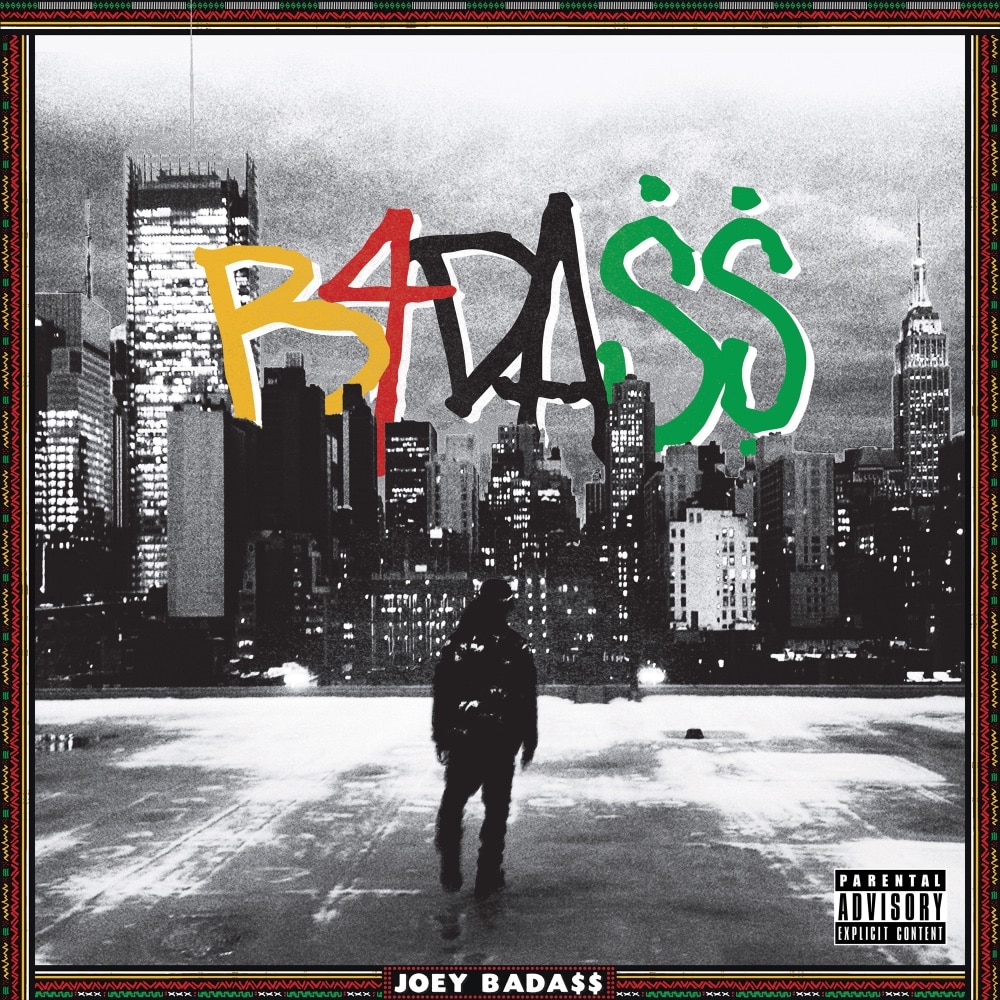 Released: January 20, 2015
Label: Pro Era, Cinematic, Relentless, RED
Singles: "Big Dusty", "Christ Conscious", "No. 99", "Curry Chicken", "On & On", "Teach Me", "Like Me", "Paper Trails"
Released three years after his revelatory 2012 mixtape, 1999 , Joey Badass' debut album, B4.Da.$$ , was a turning point his short but already powerful rap career. While still retaining the grit and golden age boom-bap aesthetics of 1999 , the album also showed refinement and progression that we'd see later in 2017's All-Amerikkkan Badass . Joey's rapping is on-point as always, and with an all-star roster of production maestros like Statik Selektah, DJ Premier, Hit-Boy, Chuck Strangers, Kirk Knight, and the late J Dilla, B4.Da.$$ is a strong if uneven listening experience.
30. Nipsey Hussle – Victory Lap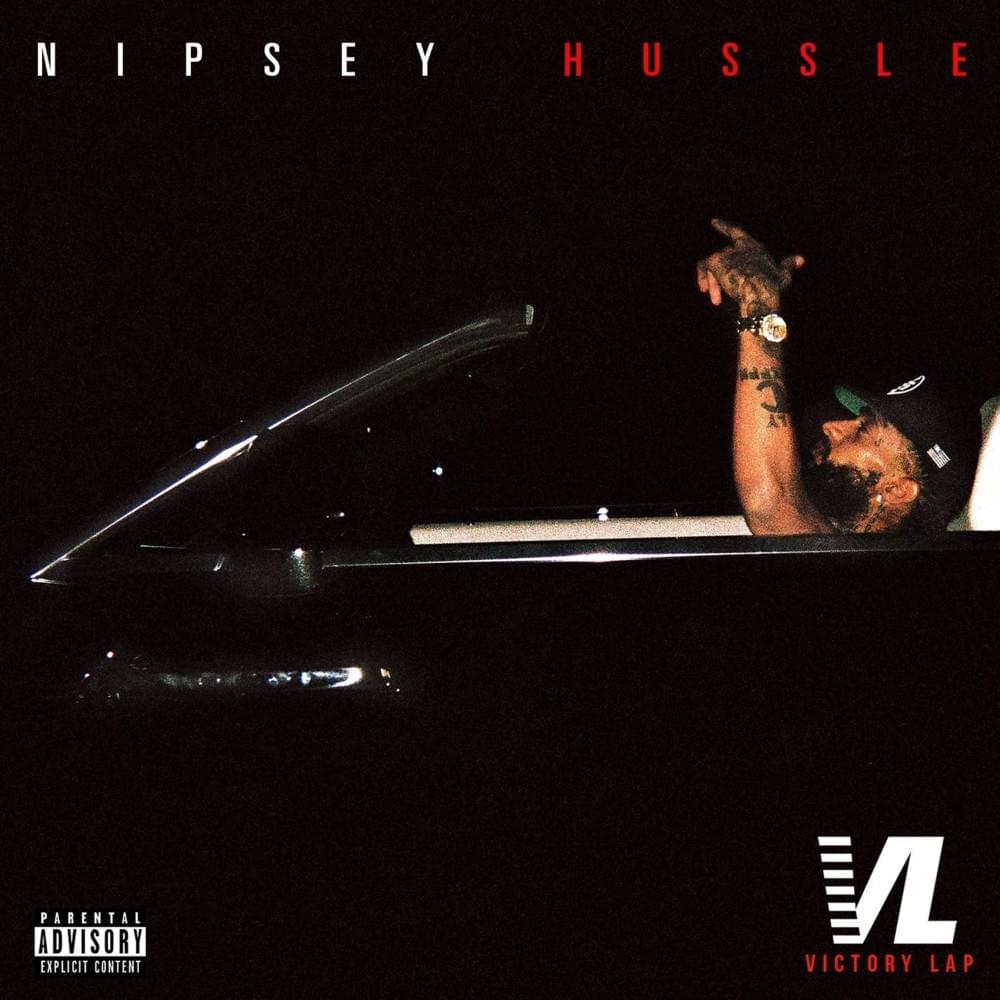 Released: February 16, 2018
Label: All Money In No Money Out, Atlantic
Singles: "Rap Ni**as", "Last Time That I Checc'd", "Dedication"
The time Nipsey Hussle took between dropping his first mixtape, Slauson Boy Volume 1 , and his debut album, Victory Lap , was 13 years. There isn't a hip hop brand that encapsulates its founder more than The Marathon and Nipsey. After being signed to Epic Records then leaving the label to pursue the independent route, dropping over a dozen tapes, becoming a self-made millionaire, collaborating with some of the biggest names in the rap game, the Crenshaw was finally ready to release his first album.
The 13 years was worth the wait. Victory Lap is powerful music, capturing both the old school West Coast aesthetics that he was raised on as well as the modern sound of today's hip hop culture, it's easily one of the best projects Nipsey has ever put out. Which makes the fact that he passed away after this all the more tragic – Victory Lap took his brand to a new level and he was getting ready to capitalise on that before he was violently gunned down.
29. Kevin Gates – Islah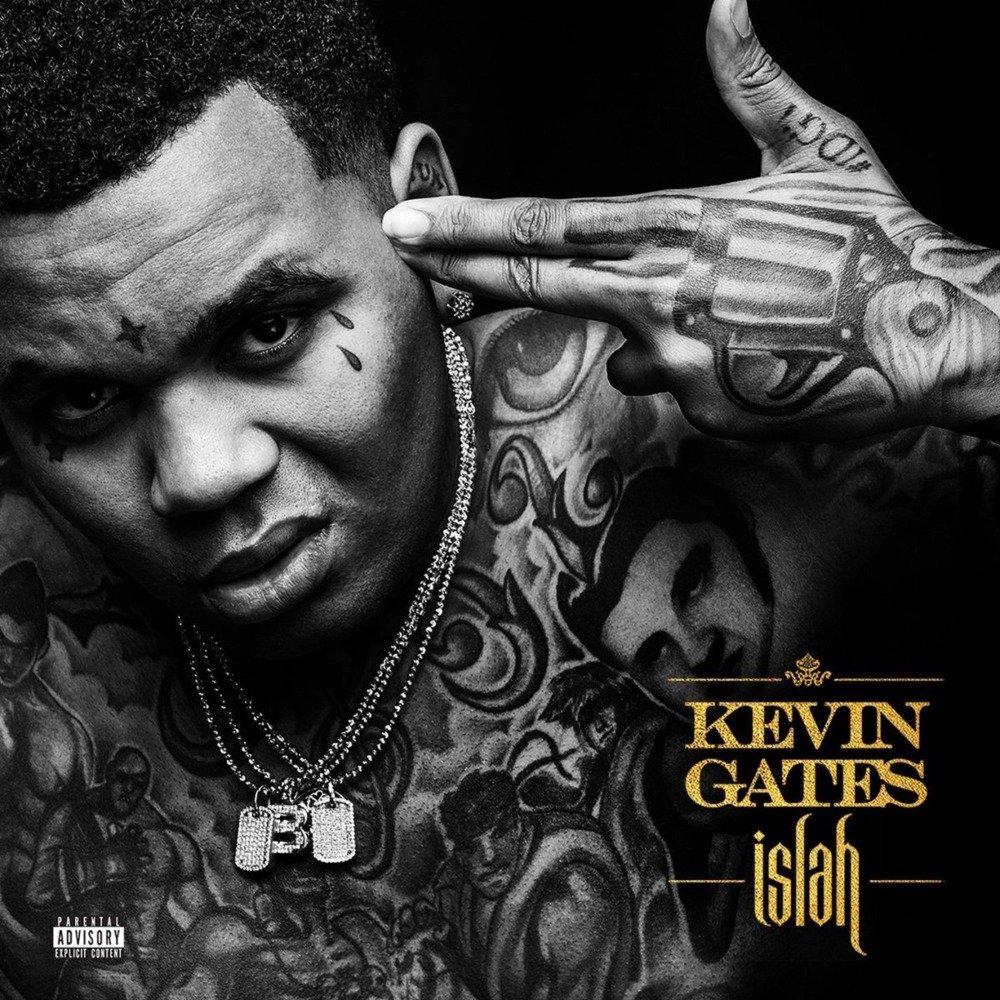 Released: January 29, 2016
Label: Bread Winners' Association, Atlantic, Dead Game
Singles: "Kno One", "Really Really", "2 Phones", "Time for That"
New Orleans, Louisiana rapper Kevin Gates had been grinding for almost a decade before his debut album came out, so it was a surprise to anyone but his fans that Islah would be one of those rare rap albums that managed to go platinum without any features. Between 2007 and 2016, Gates dropped a dozen mixtapes, each one better than the last.
By the time he was ready for his debut, the rapper had already perfected his formula of vivid street tales and confessional-type raps delivered in an aggressive-yet-melodic flow. The album also showcased Gates' improvements as a songwriter and low-key hit-maker with tracks like "Really Really" and "2 Phones" making the Billboard pop charts.
28. Czarface – Czarface
Released: February 19, 2013
Label: Brick Records
Singles: N/A
Inspectah Deck's journey as a solo artist might be one of the most disappointing rap careers in history. As one of the best rappers of arguably the best rap group of all time , Deck routinely demolished verses on Wu-Tang albums and regularly hit home runs with his guest verses . But when it came to his solo catalogue, it's severely lacking.
So when the veteran New York rapper linked up with underground duo 7L & Esoteric to form Czarface, it was a pleasant surprise for hip hop heads around the world. Crafted entirely with hip hop purists in mind, the group's eponymous debut album kept things simple – wickedly sharp lyricism over sinister production, nothing more, nothing less. The best thing about Czarface was that it kicked off a series of over a dozen albums that includes collaborations with Ghostface and MF DOOM.
27. PRhyme – PRhyme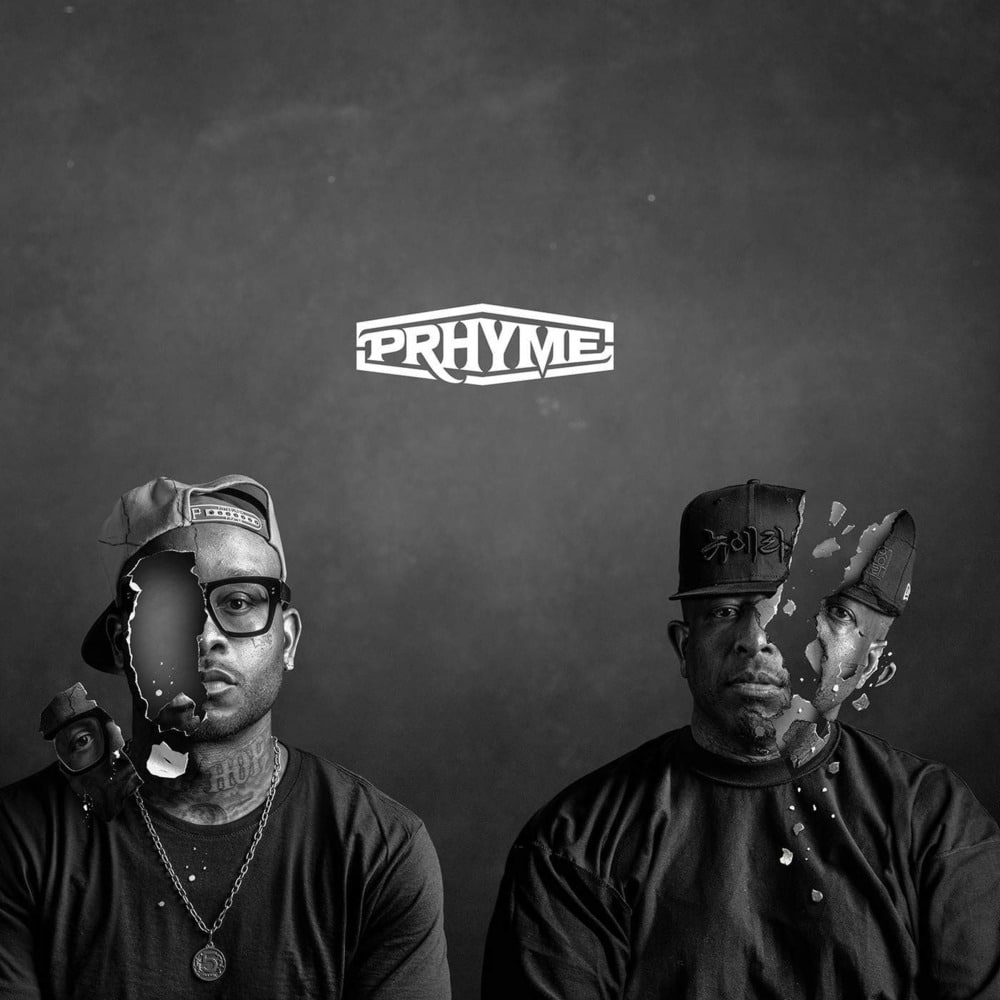 Released: December 9, 2014
Label: PRhyme, INgrooves
Singles: "Courtesy"
For renowned Detroit spitter Royce da 5'9″, the 2000s weren't exactly kind to him. After breaking into the game in 1999 as part of Bad Meets Evil with Eminem and making a solid feature appearance on The Slim Shady LP , Royce was primed to be next up. But shit got in the way: he turned down a deal with Dr. Dre and signed with Tommy Boy instead, he got into a beef with Eminem and the rest of the D12, and struggled with alcoholism for most of the decade. The 2010s were much better. After a string of solo and group projects (with Em and Slaughterhouse), Nickel Nine linked up with the legendary DJ Premier for PRhyme.
As the most formidable rapper-producer pairing in recent rap history, Royce and Preemo were a match made in heaven. On their debut album, the duo are in vintage form, with Preemo building dusty street soundscapes from Adrian Younge's instrumentation and Royce rapping his heart out on every single track. Add in a murderers row of killer MCs like Ab-Soul, Mac Miller, Common, Jay Electronica, Schoolboy Q, Killer Mike, and the rest of Slaughterhouse, and you've got one of the strongest rap debuts of the 2010s.
26. Playboi Carti – Die Lit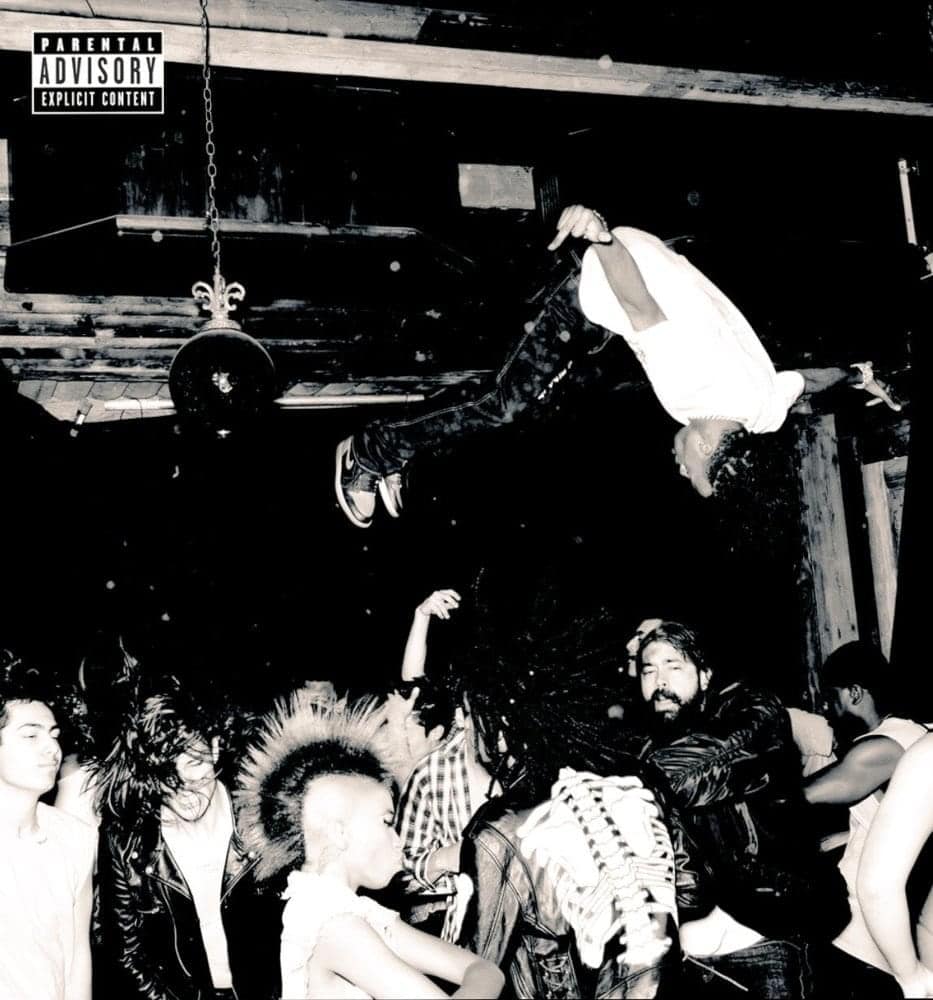 Released: May 11, 2018
Label: AWGE, Interscope
Singles: N/A
A child of the short-lived SoundCloud era, Playboi Carti lives in a world that you can say is post-lyricism. Forget about having the hardest bars, intricate wordplay or head-nodding one-liners, those things aren't the focus of Carti's music. It's all the vibe, the mood, the energy.
As the years have gone by, Carti's influence on the subsequent generation of rappers have become even more pronounced. Released a year after he broke into the mainstream with hits "Magnolia" and "Woke Up Like This," his debut album, Die Lit , exemplifies this style to the highest degree, while managing to sound more fine-tuned than the music on his debut mixtape.
25. Benny the Butcher – Tana Talk 3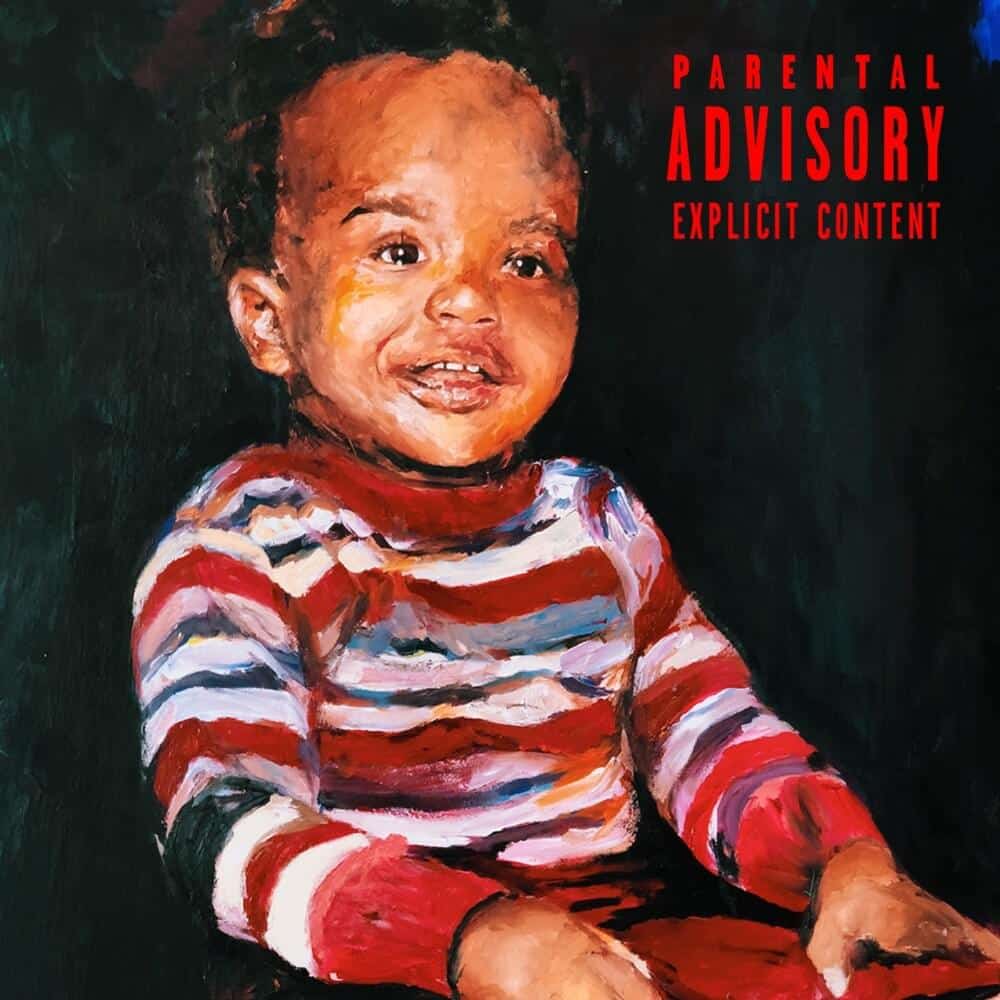 Released: November 23, 2018
Label: Griselda, Black Soprano Family
Singles: "Joe Pesci 38", "Broken Bottles"
2018 was a milestone year for Griselda Records, one of the best years in the label's history. Not only did we get Westside Gunn's magnum opus, Supreme Blientele and a few dope tapes from Conway ( Blakk Tape , Everybody Is F.O.O.D. , EIF 2: Eat What U Kill ), their cousin Benny the Butcher dropped Tana Talk 3 . Led by the Butcher's signature gruff delivery and no-nonsense drug talk, along with thumping, sinister production from Alchemist and Daringer, Tana Talk 3 was a signal to the rap game that there was a new killer MC on the loose.
24. Logic – Under Pressure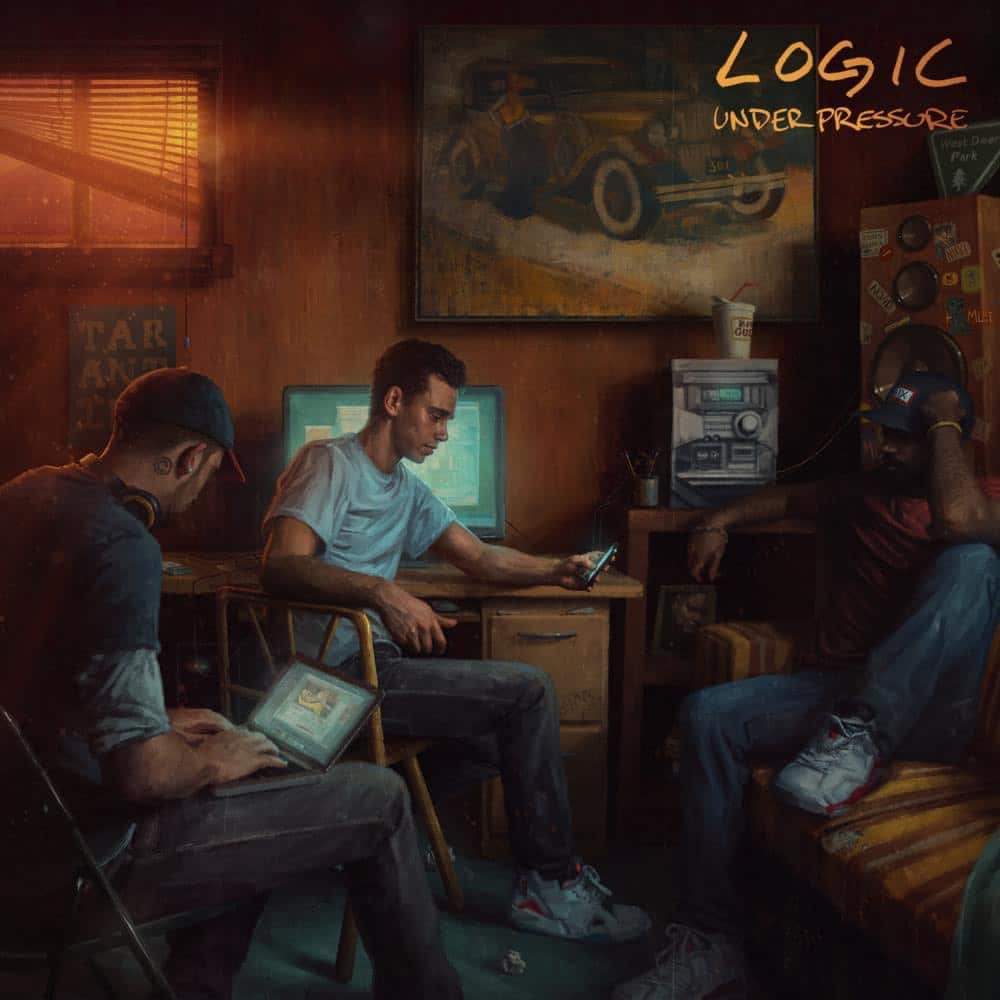 Released: October 21, 2014
Label: Visionary, Def Jam
Singles: "Under Pressure", "Buried Alive"
Before releasing his debut album, Under Pressure , via Def Jam in 2014, Logic had been putting in the hard work for years, dropping his legendary Young Sinatra mixtapes and hitting the road to cultivate a devoted fanbase. So when the debut dropped, Logic's fans came out in droves to support him, helping the album sell over 70,000 copies in its first week to hit number four on the Billboard 200. Logic had officially emerged from the underground to become a star.
Music-wise, Under Pressure is what you'd expect from a technically gifted rapper looking to make an impact with their first album. Telling his life story of growing up in Gaithersburg, Maryland with a biracial heritage, Under Pressure plays out like a film at some points, even though it may come across a little earnest.
23. Saba – Bucket List Project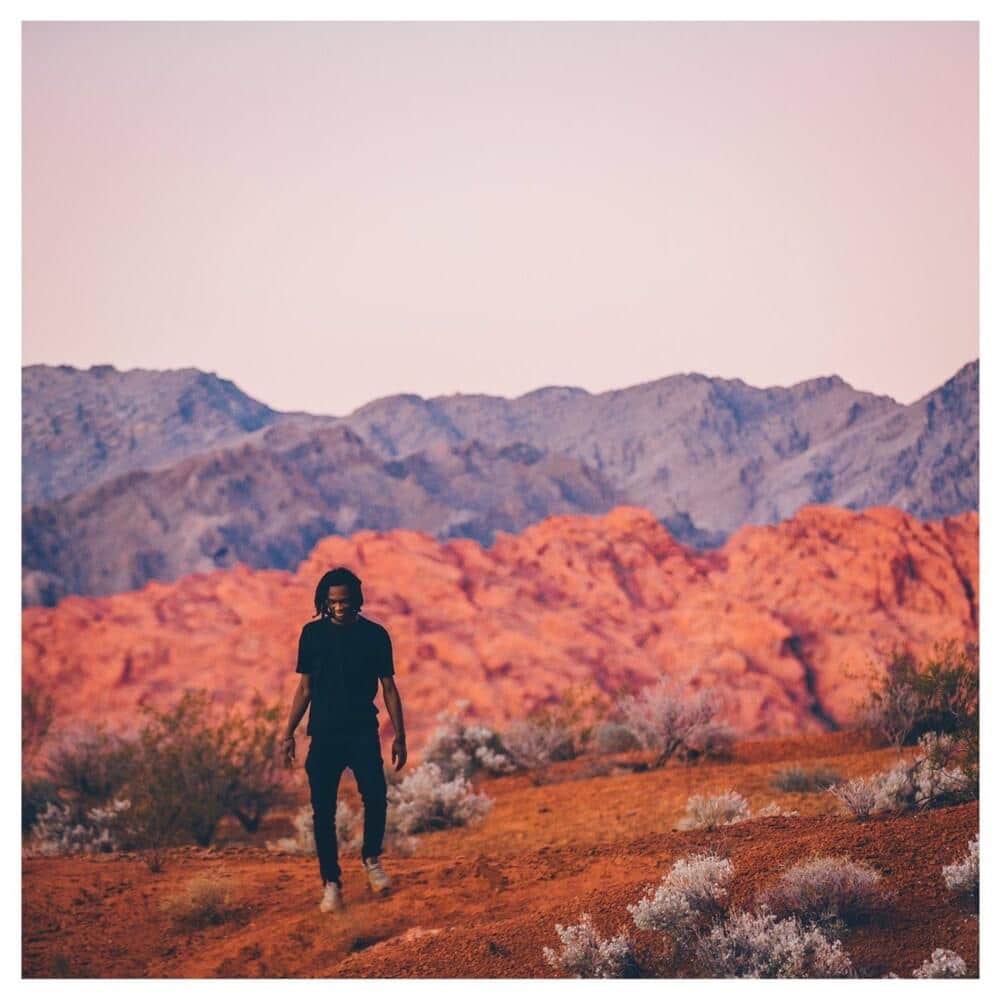 Released: October 27, 2016
Label: Saba Pivot, LLC
Singles: N/A
By 2016, Chicago rapper Saba had already established himself as one of the brightest new talents coming up in his city. In addition to dropping two independent mixtapes – GETCOMFORTable and ComfortZone – Saba also featured on Chance the Rapper's acclaimed Acid Rap and would later appear on the rapper's single "Angels." Safe to say that his debut album was highly anticipated amongst certain circles.
Dropped at the end of 2016 – a huge year for Chicago rap – Bucket List Project secured Saba's position as one of the leading voices coming out his hometown. Thoughtfully written and masterfully performed, Saba's poetic wordplay and introspective storytelling floats over rich, live instrumentation that is exuberant enough without overwhelming the rapper's vocals.
22. 21 Savage – Issa Album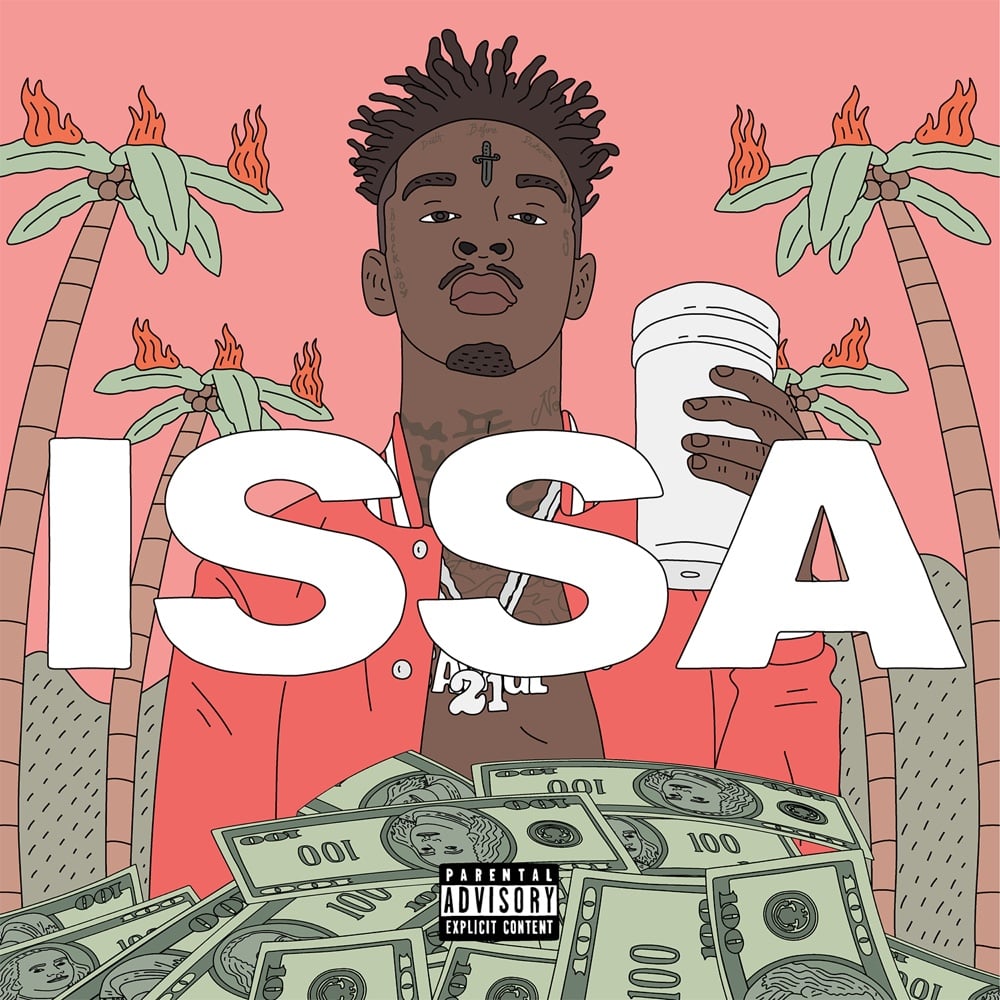 Released: July 7, 2017
Label: Slaughter Gang, Epic
Singles: "Bank Account"
Ever since 21 Savage emerged in the Atlanta regional scene, the monotone sneering rapper has continually defied expectations. After putting his name on the map with the brooding, Metro Boomin-produced Savage Mode in 2016, 21 followed it up with Issa Album , a cohesive body of work that established him as one of the most compelling rappers in the game.
While the menacing soundscapes, courtesy of primarily Metro and Southside, and threats to his opps are there, musically, the project feels more ambitious, like the rapper is determined to prove he's more than just a trapper-turned-rapper. This tendency to push the boundaries of his craft while retaining his core aesthetic has been what's propelled 21 Savage's career to stratospheric heights over the coming decade.
21. Chief Keef – Finally Rich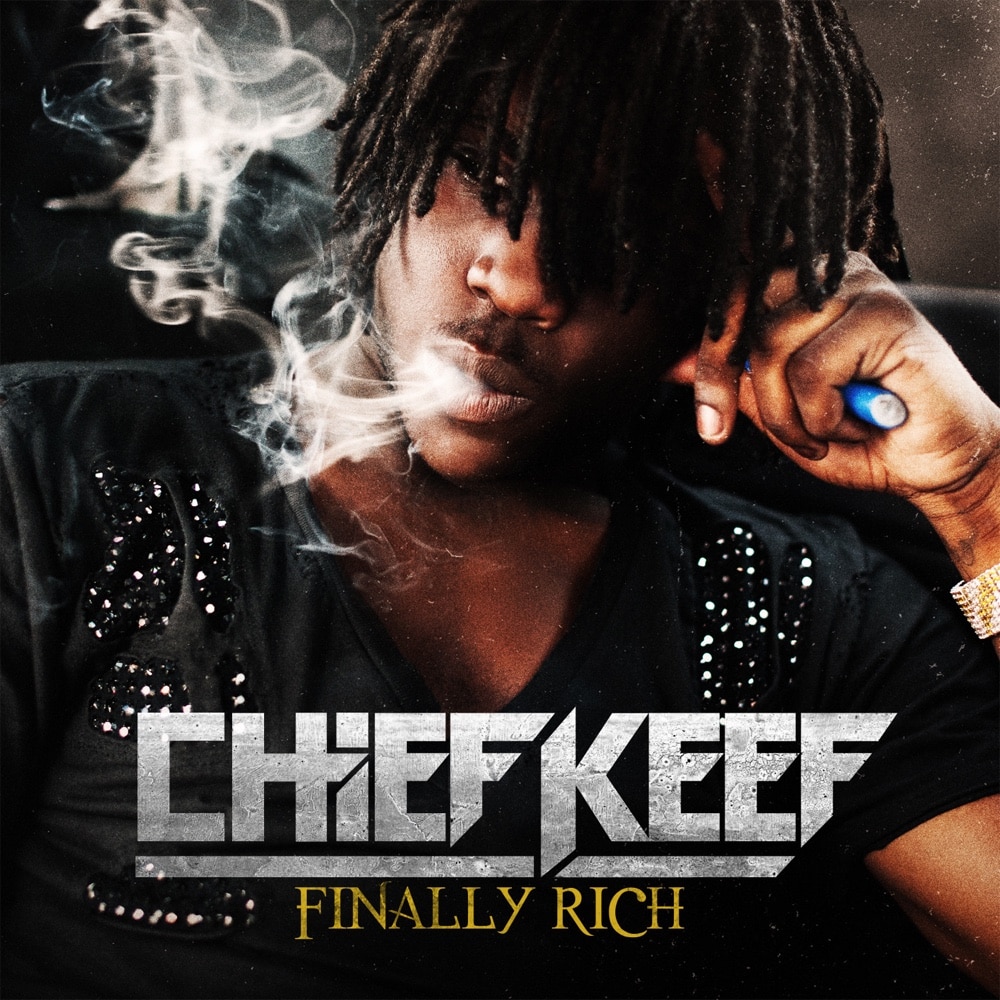 Released: December 18, 2012
Label: Interscope, Glory Boyz
Singles: "I Don't Like," "Love Sosa," "Hate Bein' Sober"
The further removed we are from Chief Keef's 2012 debut album, the more pronounced his influence on subsequent generations becomes. When the nihilistic rapper captured the internet's attention with the striking "I Don't Like" and equally captivating "Love Sosa," there was no telling what form he would eventually take.
There were clear influences – Waka Flocka Flame and Gucci Mane being the main ones – but Chief Keef's music felt colder, more disconnected, with a sense of absurdism to his lyrics. Impact on future rappers aside, Finally Rich is also just a banging album front to back. From the opening monologue of "Love Sosa" to the closing final track, Chief Keef and Young Chop managed to craft the most immediate rap album of the 2010s.
20. JID – The Never Story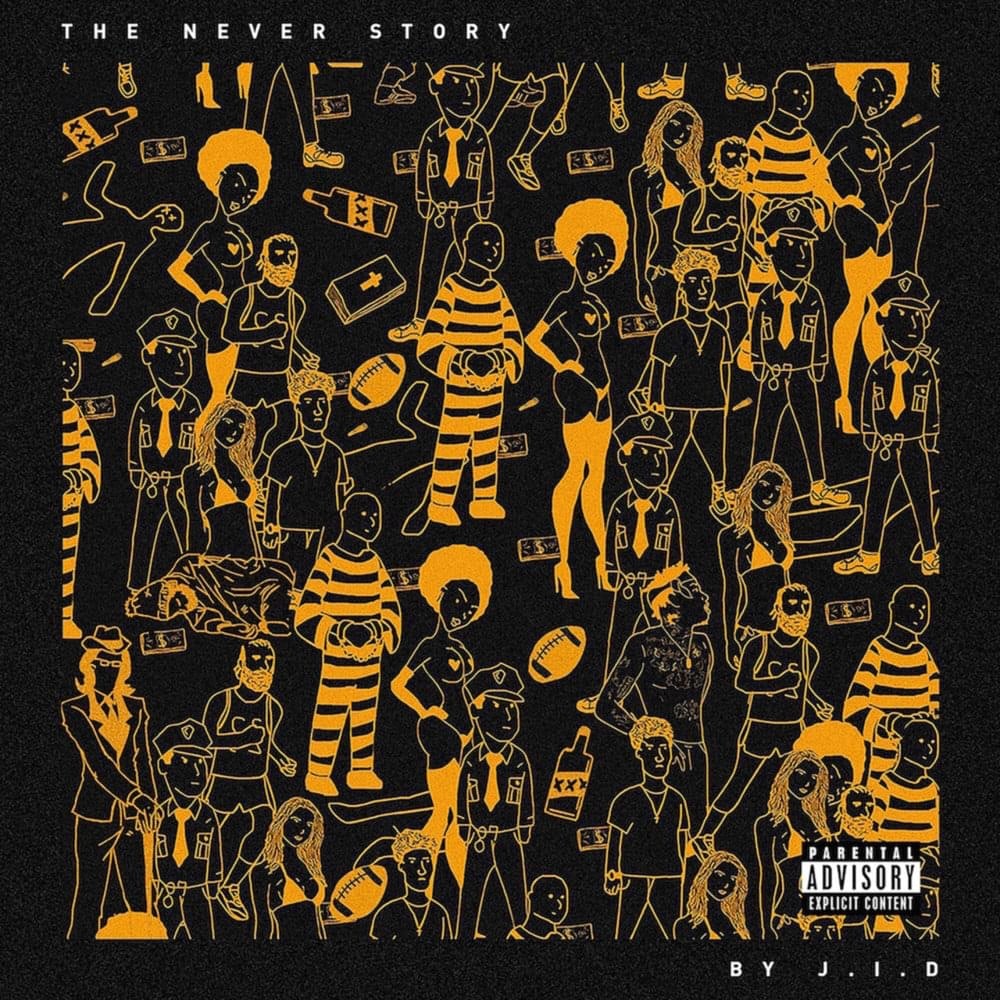 Released: March 10, 2017
Label: Dreamville, Interscope, Spillage Village
Singles: "Never", "D/vision", "Hereditary", "EdEddnEddy"
Born in the heart of Atlanta, Georgia, but raised on the East Coast legends like Jay-Z, Nas and Mobb Deep, Dreamville spitter JID would embody the best of both worlds as he made his climb up the rap ladder. While the Southern bounce and Atlanta is evident in JID's strut, his lyrical skillset and ability to switch up flows makes him one of the most technically proficient MCs to come out the city. The Never Story was as effective in establishing a rapper's narrative and persona as any other debut album of the 2010s, showcasing JID's refined rhymes and knack for flowing over rich, organic backing tracks.
19. Lil Uzi Vert – Luv Is Rage 2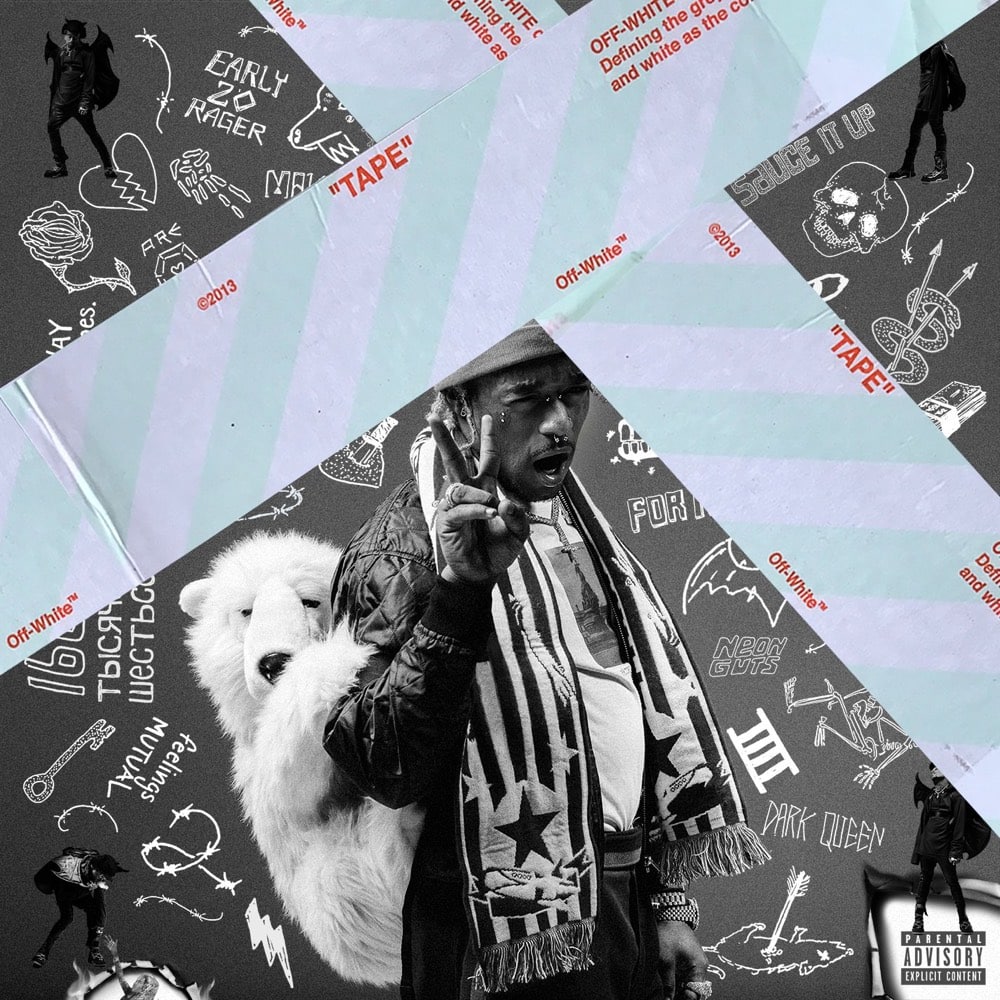 Released: August 25, 2017
Label: Generation Now, Atlantic
Singles: "XO Tour Llif3", "The Way Life Goes", "Sauce It Up"
There was no stopping Lil Uzi Vert's rise. Born and raised in Philly, Uzi was influenced by rappers like Wiz Khalifa and Meek Mill just as much as he was by rock acts Paramore, Smash Mouth, and My Chemical Romance. As a result of his versatile upbringing, the Philly rapper embodied the emo-rap SoundCloud movement perhaps better than any other artist of his generation.
It was only a matter of time before the the world realised just how talented and unique an individual Lil Uzi Vert was, and his debut album helped cement that fact. Preceded by "XO Tour Llif3," one of the best rap songs of the 2010s , Luv Is Rage 2 finds the shape-shifting rapper dive deep into fluid melodies, emotional pain and banging production, all the while maintaining a certain lyrical standard throughout the album.
18. YG – My Krazy Life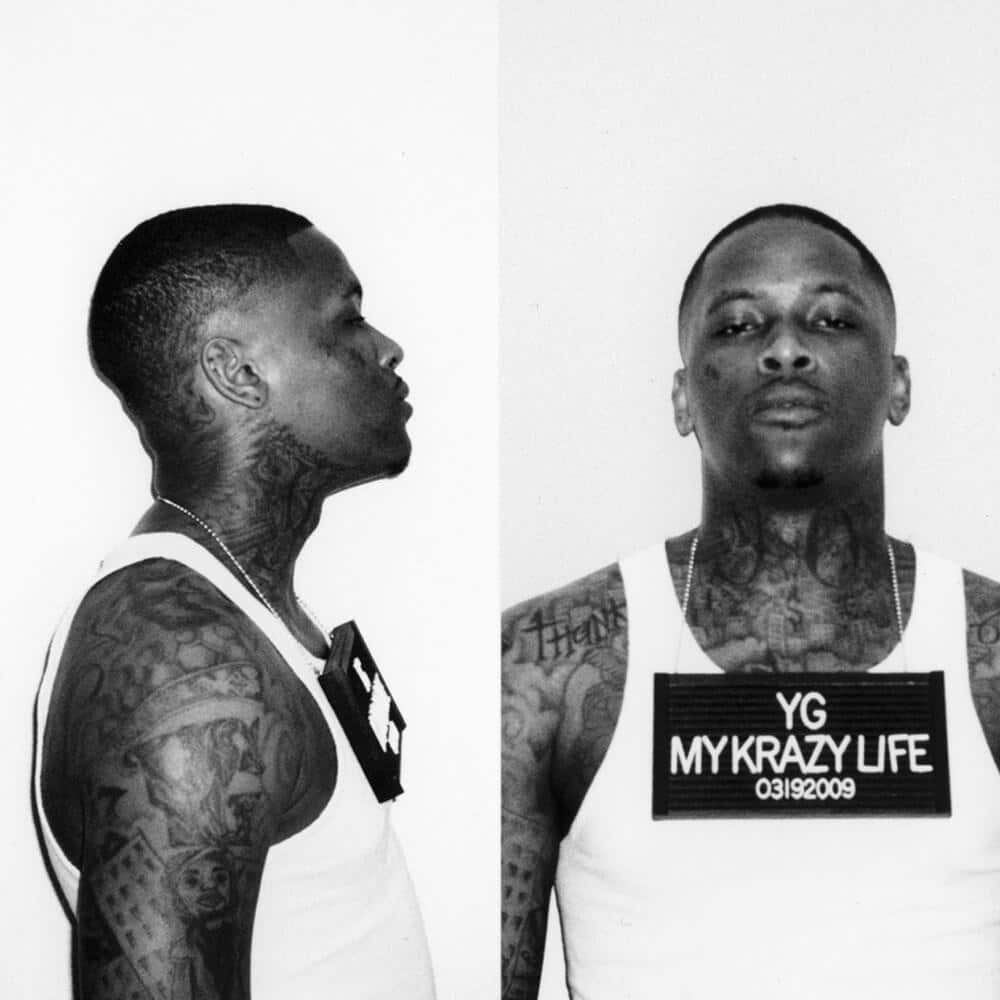 Released: March 18, 2014
Label: CTE, Pushaz Ink, Def Jam
Singles: "My Ni**a", "Left, Right", "Who Do You Love?", "Do It to Ya"
By the time YG got around to dropping his debut album, My Krazy Life , the Compton-born rapper was already a star thanks to previous hit singles like "Toot It and Boot It" and the global smash "My Ni**a." But while rap fans knew YG was capable of putting out dope songs, many weren't expecting an album as cohesive and well-crafted as this. Comparisons with Kendrick's Good Kid, M.A.A.D City (released a few months before) were inevitable, but moreso due to the fact of the album's cinematic quality, rather than that they were both representing the West Coast. My Krazy Life quickly established YG as one of the leading album-makers of his generation.
17. Noname – Room 25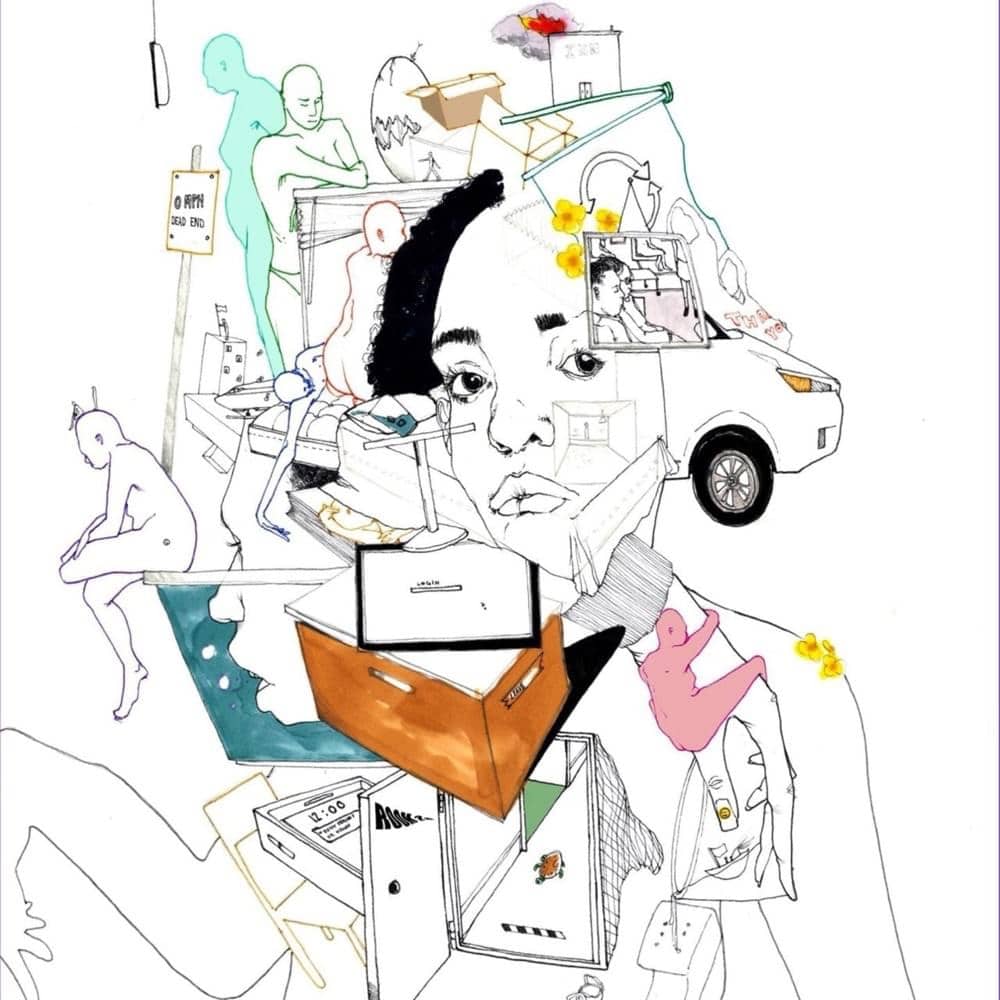 Released: September 14, 2018
Label: N/A
Singles: N/A
Chicago rapper Noname  carved her own path in hip-hop with her groundbreaking 2016 debut mixtape Telefone . An innovative and genre-bending musician and poet, she is a veteran of her hometown's spoken-word scene. Like that of legendary fellow Chicagoan Gil Scott-Heron, Noname's sound is defined by smart, visual social commentary delivered over jazz-infused moods and old-school hip-hop beats.
Following the release of Telefone , she embarked on a tour, moved to L.A., got into her first serious relationship and started participating the local comedy scene. All these new changes changes in her life would influence the personal growth and social injustice themes found on Room 25 . Arguably an even better project than Telefone , Room 25 showcased Noname's complex lyricism and laid-back delivery against a backdrop of jazzy grooves and lush string arrangements.
16. Roc Marciano – Marcberg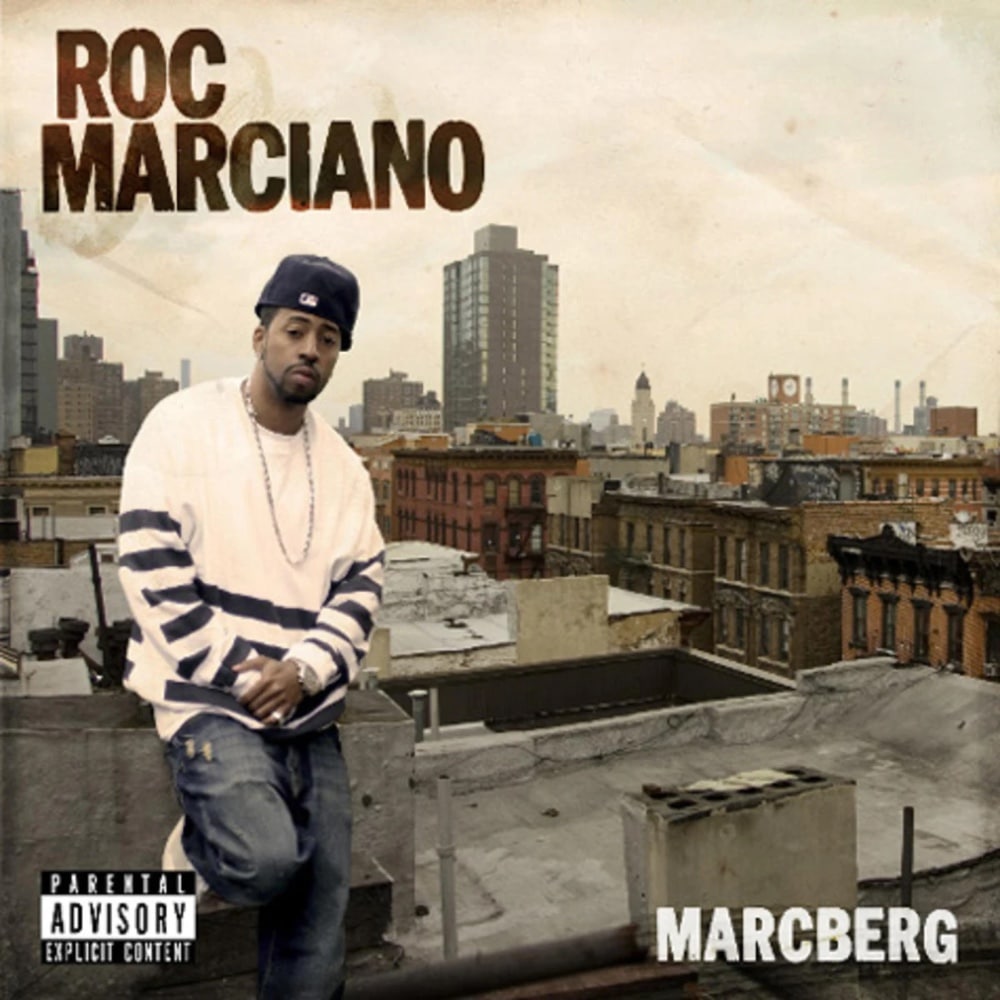 Released: May 4, 2010
Label: Fat Beats Records
Singles: N/A
The current underground revival movement being spearheaded by Westside Gunn and his Griselda crew can be traced back to Roc Marciano and his 2010 debut album, Marcberg . But Roc went through a rollercoaster journey before he had the opportunity to drop the project. Coming into the game as part of Busta Rhymes' Flipmode Squad, the Long Island rapper left the group to pursue his solo career. In between forming rap group, the U.N., as well as making highlight features for NY staples like Wu-Tang and Pete Rock, Roc continued to hone his craft as a lyricist and producer. The final result is an underground masterpiece. Led by Roc's signature monotone flow and lo-fi, gritty production, Marcberg would help shape East Coast hip hop for the next decade.
15. Future – Pluto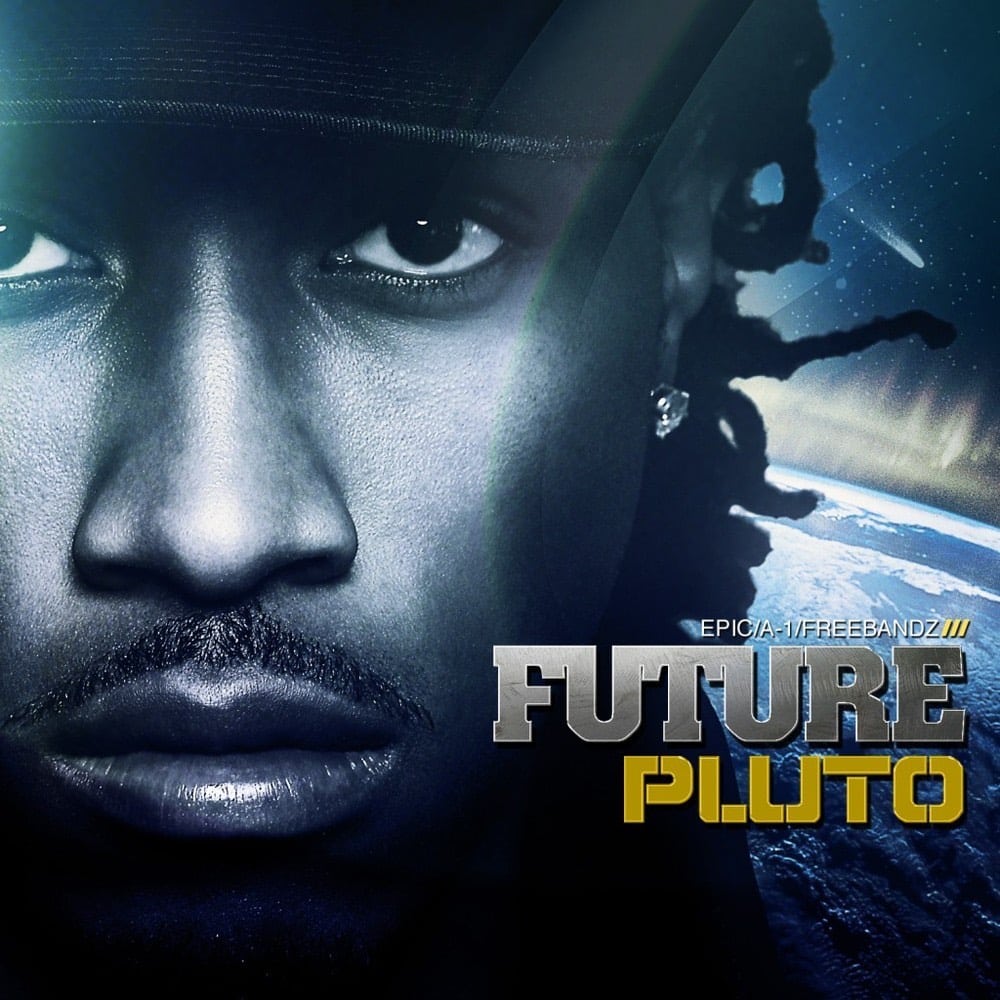 Released: April 17, 2012
Label: A1, Freebandz, Epic
Singles: "Tony Montana", "Go Harder", "Magic (Remix)", "Same Damn Time", "Turn On the Lights"
Future's current run as one of the best rappers in the game right now may have started with his third album, the legendary DS2 , but his 2012 debut Pluto is right up there in his stacked catalogue. A perfect balance of pop-inspired R&B joints and harder trap street anthems, Pluto finds the Atlanta rapper juggling both worlds better than any other rapper before or after him. While Future may have influenced an entire generation of melodic trapper-turned-rappers zoned out on lean, no-one has been able to do as good as the OG.
14. Phonte – Charity Starts at Home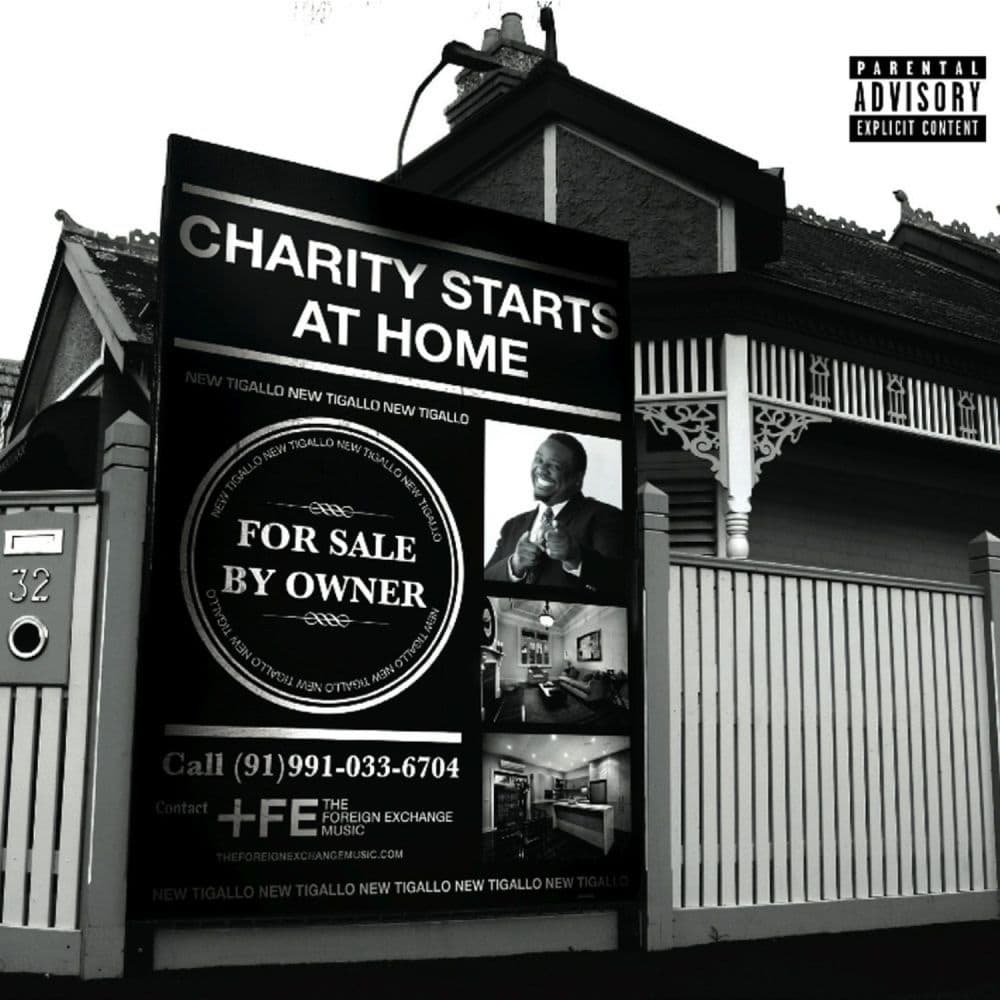 Released: September 27, 2011
Label: Foreign Exchange Music
Singles: N/A
Making his name as a member of beloved North Carolina group, Little Brother, Phonte has been rocking his classic flow and sophisticated writing since the early 2000s. After the group disbanded in 2010, Phonte started work on his solo debut. Charity Starts at Home , which came out a year later, can best be summed up on the hit single "The Good Fight." The record makes melancholy front porch philosopher observations about the world. On tracks like "Everything is Falling Down" and "The Life of Kings" he looks at the life of a young black man in the new millennium. As always, the backdrop – courtesy of 9th Wonder, Khrysis, Swiff D and others – is that of lush boom-bap and soulful vibes, perfect for Phonte's everyday man flow and relatable lyrical themes.
13. Anderson .Paak – Venice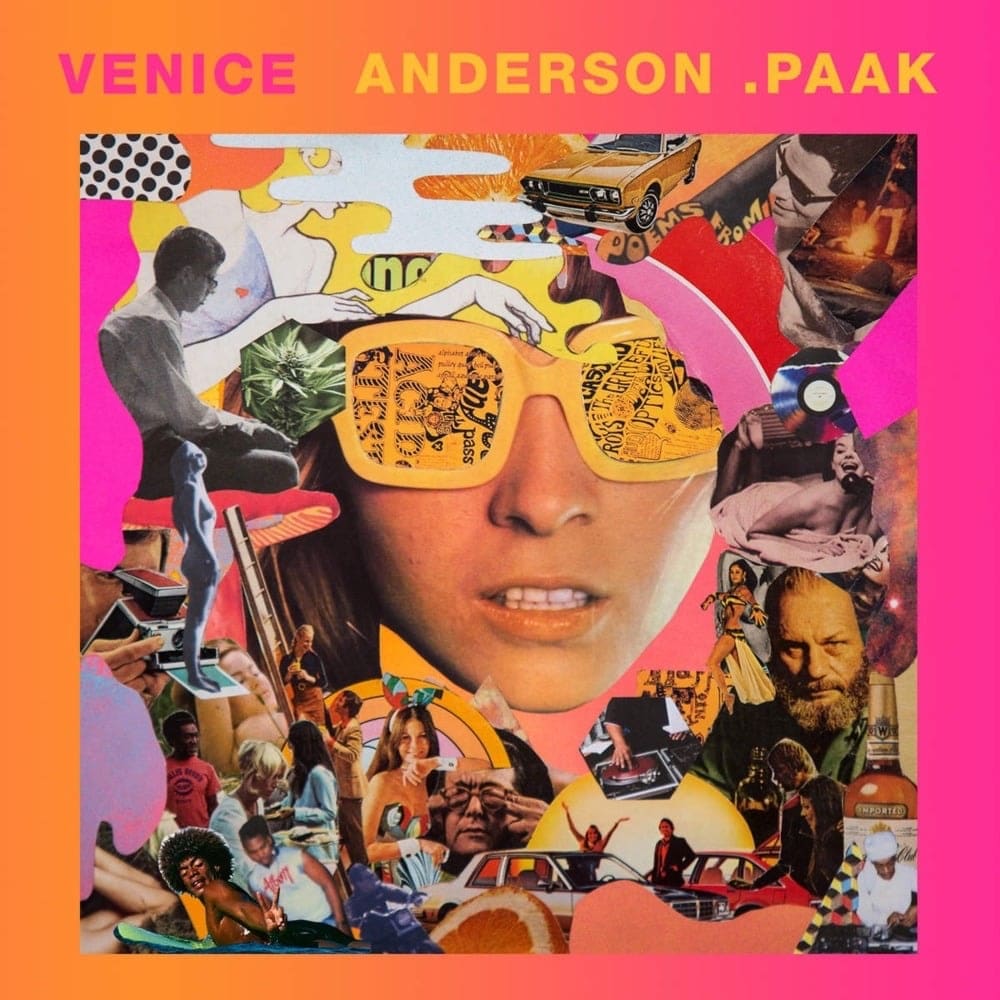 Released: October 28, 2014
Label: Steel Wool, OBE, EMPIRE
Singles: "Drugs", "Miss Right"
Anderson .Paak arrived in 2014 and immediately joined an exclusive club of cerebral millennial West Coast artists bringing a new funk to the 2010s. Like Kendrick Lamar a couple of years earlier, .Paak introduced a soulful new marriage of old-school and new, on his debut album Venice . The record was also his first in a series named for the cities in LA county. Where Anderson's sound differed from his peers was in his heavy lean into soul and R&B. His debut was more slow jam than social commentary. On subsequent releases, the adventurous and prolific songwriter would dig into funk, pop and soul collaborations with some of the biggest names in music.
12. Westside Gunn – Flygod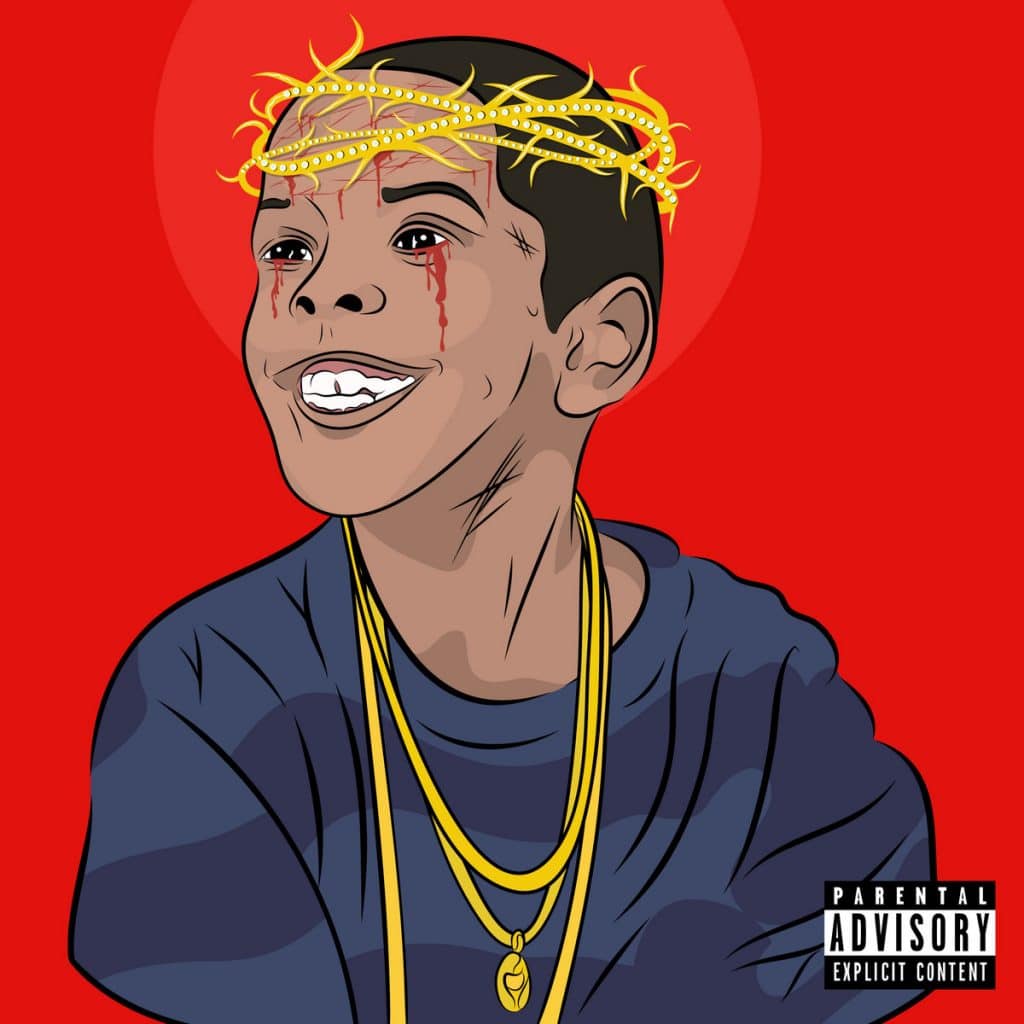 Released: March 11, 2016
Label: Griselda Records
Singles: N/A
By the time Westside Gunn dropped his debut album, the Buffalo native was already 34-years old and several instalments deep in the Hitler Wears Hermes series. This explains why Flygod is such a refined piece of of work that you don't often get from debuting artists. Immaculately produced and featuring a murderers row of lyricists and microphone killers like Conway, Benny, Your Old Droog, Danny Brown, Roc Marciano, Skyzoo and plenty others, Flygod is the type of album you get from a rapper looking to make a statement. Featuring masterful lofi boom-bap from the likes of in-house producers Daringer and Camouflage Monk as well as Apollo Brown, Statik Selektah, and The Alchemist, the Griselda-led underground movement can be traced back to this album right here.
11. Earl Sweatshirt – Doris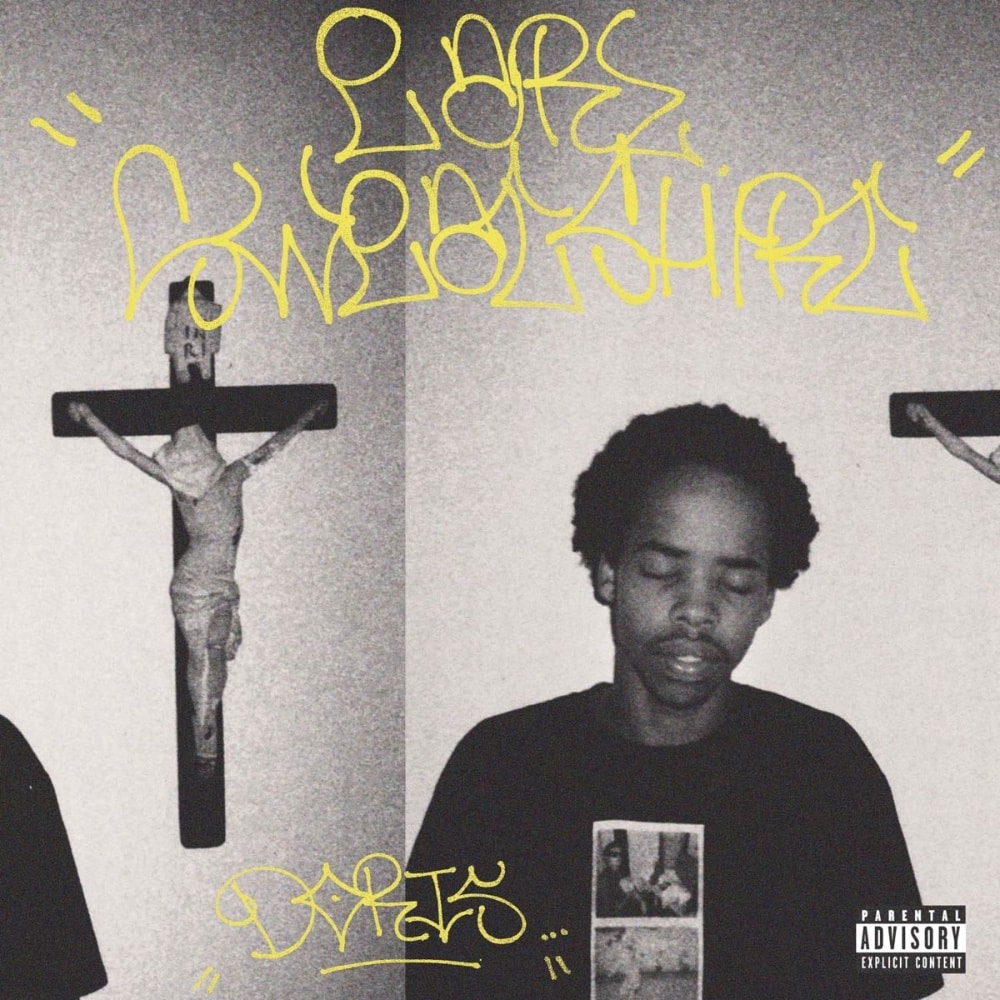 Released: August 20, 2013
Label: Odd Future, Tan Cressida, Columbia
Singles: "Chum", "Whoa", "Hive"
Earl Sweatshirt was a young teenager when he made his debut in 2010 with Odd Future. Still in high school, he immediately caught the attention of fans and critics alike with his smart and raw lyrical style. Then he disappeared. His mother sent the troubled teen away to get his head straight. Fortunately, Earl returned to music two years later, easing back into the business with a handful of collabs, before dropping his debut solo album, Doris . The album re-established the young MC as one of the most talented rappers of his generation, showcasing his impressive lyricism, introspective themes, and poetic voice that was cut from the cloth of MF DOOM.
10. Kendrick Lamar – Section.80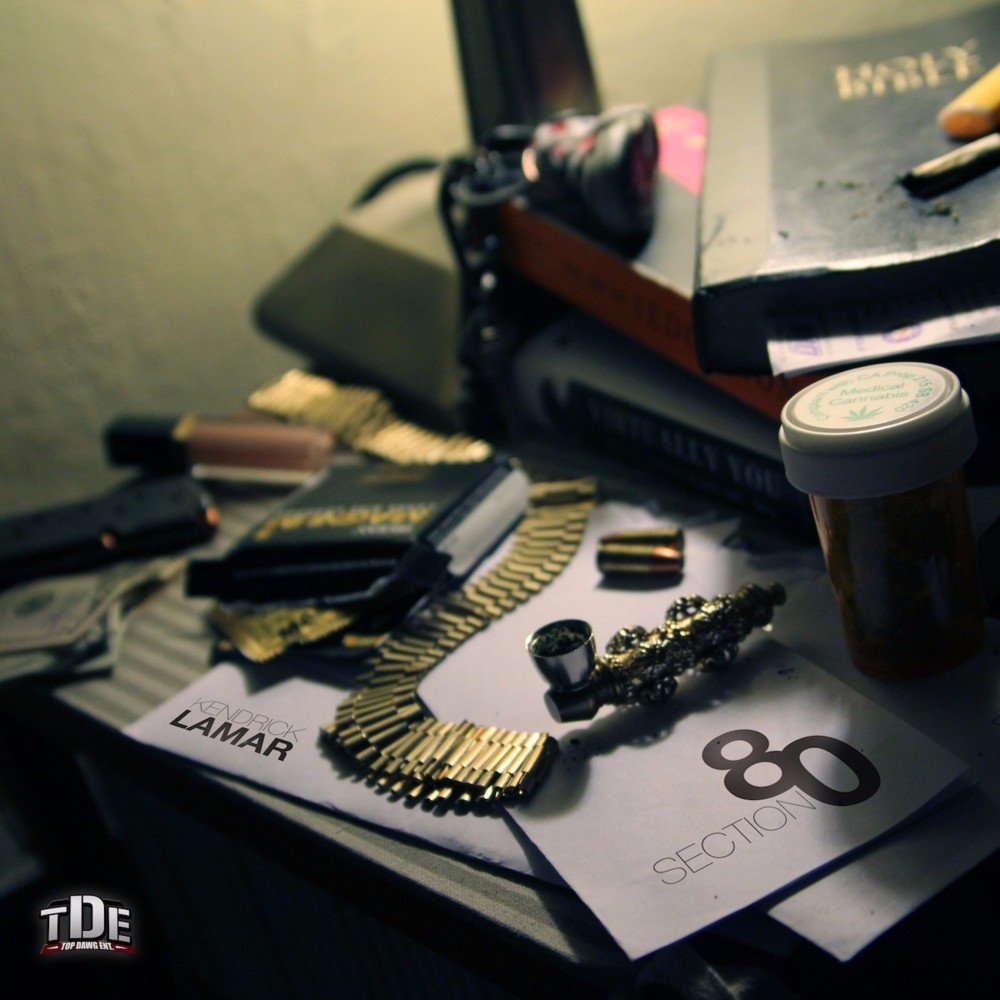 Released: July 2, 2011
Label: TDE
Singles: "HiiiPoWeR"
When it was released, Kendrick Lamar's debut album Section.80 was a quirky indie release from an obviously smart and deeply talented young rapper from Compton. With its jazz vibes and hippie/loner social commentary, the record married old-school lyricism with a new organic West Coast groove. Over a decade later, Kendrick is one of the biggest stars in all of music and arguably the best rapper alive . In the world of hip hop he is royalty and the rapper got there by remaining true to his vision and disregarding industry trends. That defiant self-expression was there from the beginning, and on full display on Section.80 .
9. Big K.R.I.T. – Live from the Underground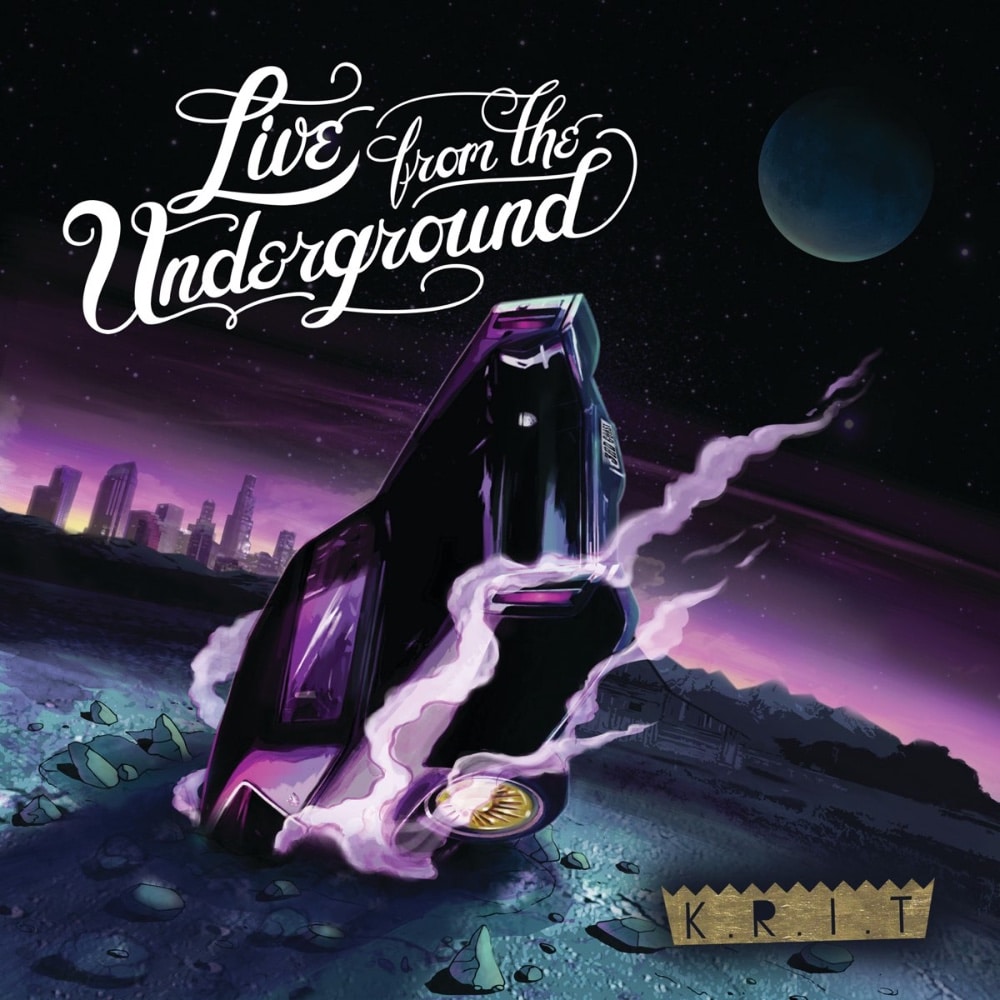 Released: June 5, 2012
Label: Cinematic, Def Jam
Singles: "Money on the Floor", "I Got This", "Yeah Dat's Me", "What U Mean"
Born in Meridian, Mississippi, Big K.R.I.T. first introduced his brand of Southern hip hop soul with his breakthrough single "Country Sh*t" and the subsequent remix featuring southern royalty Ludacris and Bun B. However, it was on Live from the Underground that the rapper solidified his sound and the laidback Dirty South baller image. Big K.R.I.T. may not have broken any new ground with his record, but he sure scratched an itch for hip hop heads fiending for some soul in their rap music.
8. Pusha T – My Name Is My Name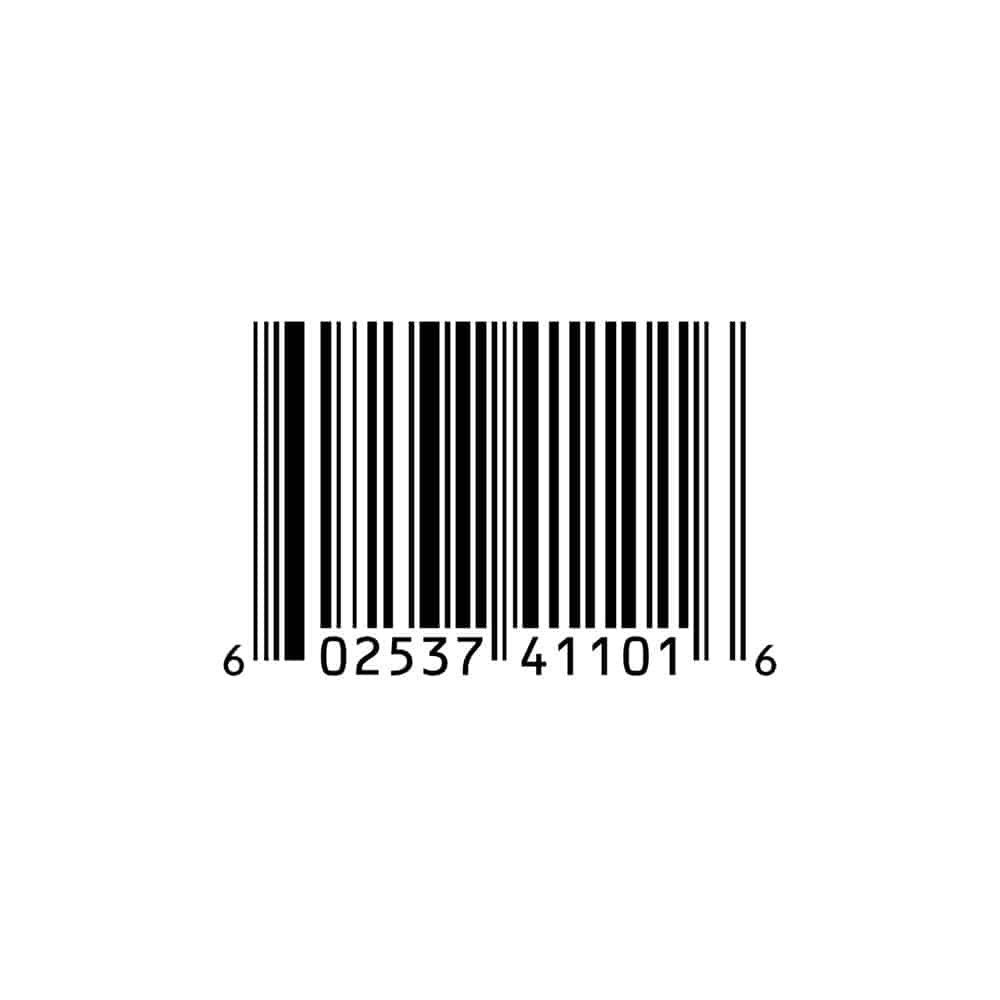 Released: October 7, 2013
Label: GOOD, Def Jam
Singles: "Pain", "Numbers on the Boards", "Sweet Serenade", "Let Me Love You", "Nosetalgia"
Over a decade since debuting as the Clipse with the groundbreaking Lord Willin' , Pusha T finally had the chance to shine as a solo artist under the GOOD Music umbrella. But it wasn't easy to find his voice with Malice. After capturing a whole new generation of rap fans with his verses on My Beautiful Dark Twisted Fantasy , Pusha dropped a mixtape Fear of God , and a follow-up EP Fear of God II: Let Us Pray . While the bars were solid as ever, the maximalist production ethos didn't mesh well with Pusha's bare-faced snarls.
It wasn't until My Name Is My Name that he settled into a groove – crisply delivered coke sermons over menacing, minimalistic soundscapes courtesy of Kanye and Pharrell. While the album has its noticeable flaws – the middle seriously drags – the peaks on here ("King Push", "Numbers on the Boards", "Suicide", "Nosetalgia", "Pain") are more than strong enough to offset them.
7. Big Boi – Sir Lucious Left Foot: The Son of Chico Dusty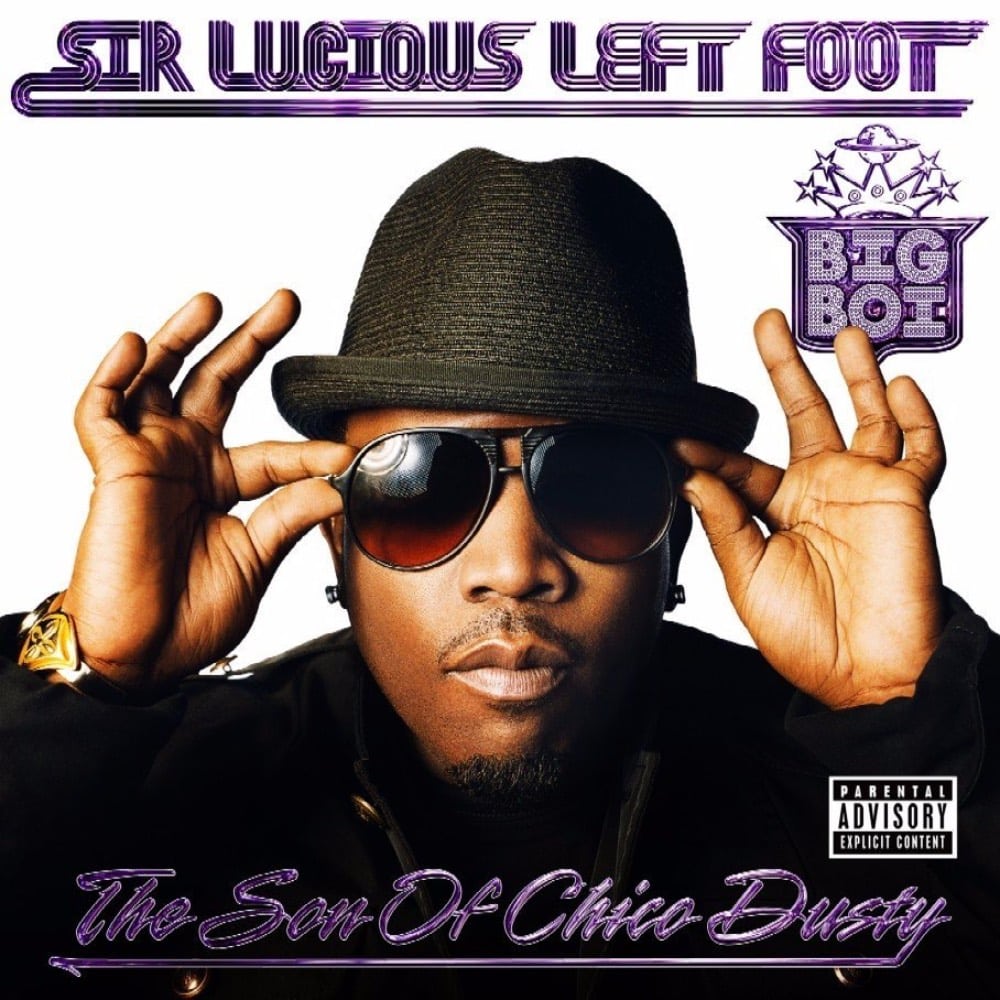 Released: July 5, 2010
Label: Purple Ribbon, Def Jam South
Singles: "Shutterbugg", "Follow Us"
By the time Big Boi dropped his debut album, he had already spent nearly two decades establishing his reputation as a Southern hip-hop icon. As one half of Outkast he created some of the most innovative and funky vibes the music industry had seen in decades, and if the ATLien never dropped a record again he would be a certified Atlanta legend . Throughout his tenure with OutKast, Big Boi was universally viewed as the more grounded pole. He was the old-school pimp to Andre 3000's psychedelic spaceman. With his long-awaited and wildly creative debut, he showed fans and critics that Dre was not the only visionary in OutKast.
6. Isaiah Rashad – Cilvia Demo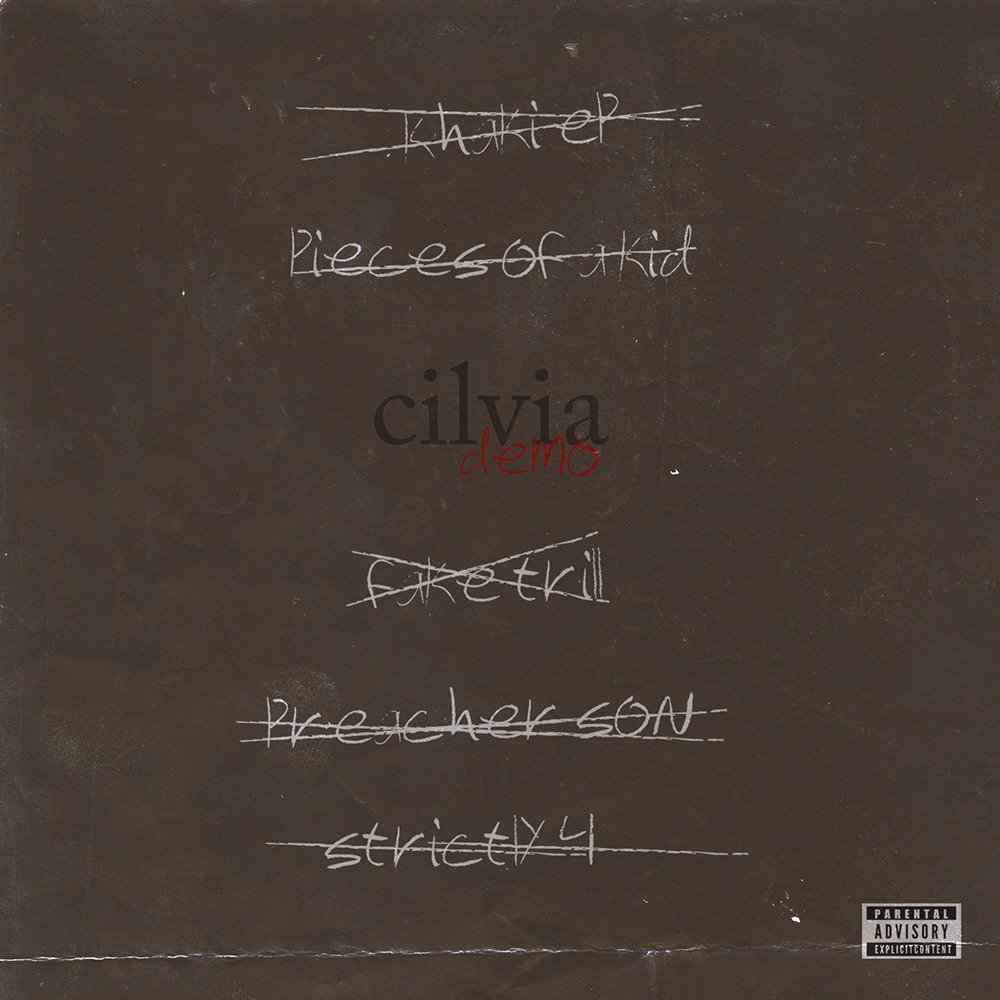 Released: January 28, 2014
Label: TDE
Singles: N/A
Immediately upon its release, Isaiah Rashad's 2014 debut album was lauded as one of the best albums of the year. Drawing comparisons to Kendrick Lamar's debut Section.80 , Cilvia Demo was the work of a forward-thinking and restless young artist. Addressing a range of personal themes, including substance abuse, fatherhood, growing up, and police brutality, the album featured a hazy-atmospheric vibe that was uniquely customised for Isaiah's thoughtful penmanship and melodic rapping.
5. Denzel Curry – Nostalgic 64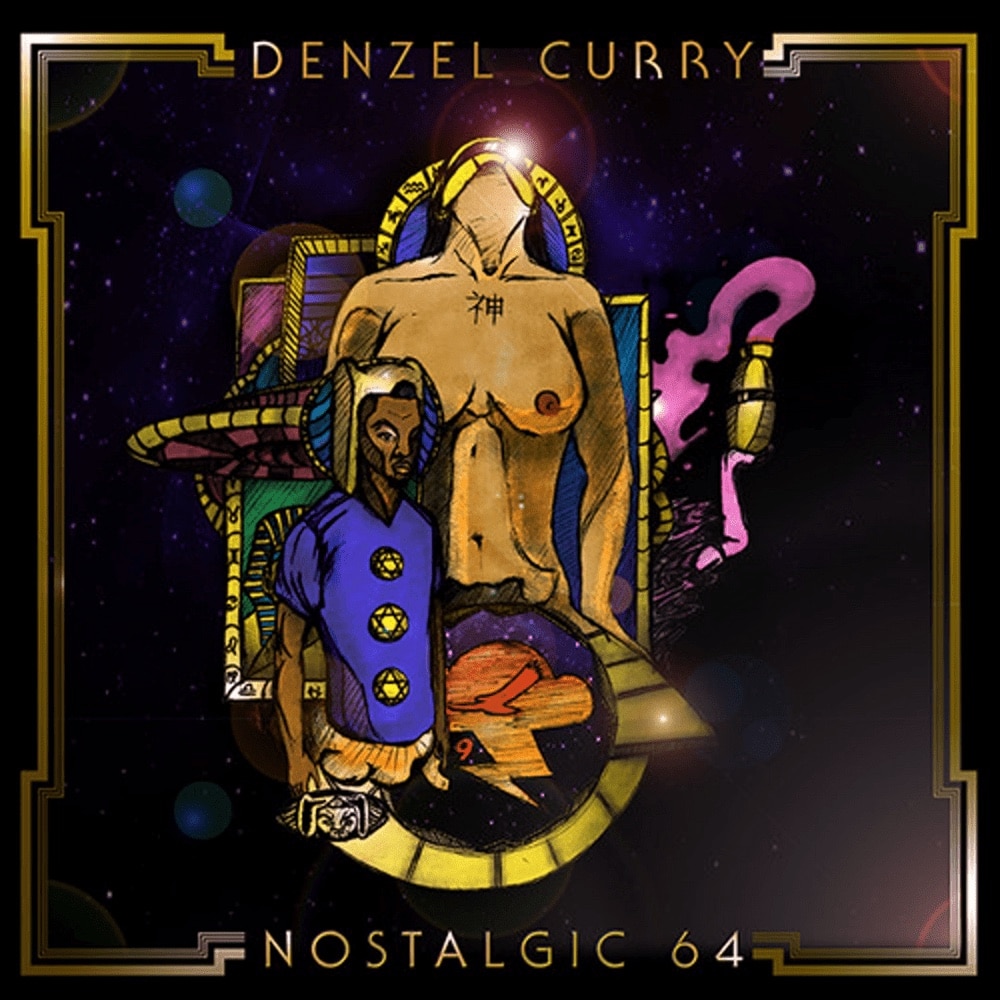 Released: September 3, 2013
Label: C9, L&E
Singles: "Threatz", "Zone 3"
Denzel Curry entered the 2020s as one of the most acclaimed and creative rappers of his generation, but the Florida rapper's had started his journey to the top a decade earlier. Cutting his teeth on the mixtape circuit during the early 2010s, he built up a strong underground buzz before independently dropping his debut album album, Nostalgic 64 . Inspired by southern innovators like OutKast and Goodie Mob, the record was a blend between Denzel's pinpoint, abrasive lyricism and swirling psychedelic banging production. Widely acclaimed upon its release, Nostalgic 64 established Denzel Curry as one of the most talented MCs of his era.
4. Travis Scott – Rodeo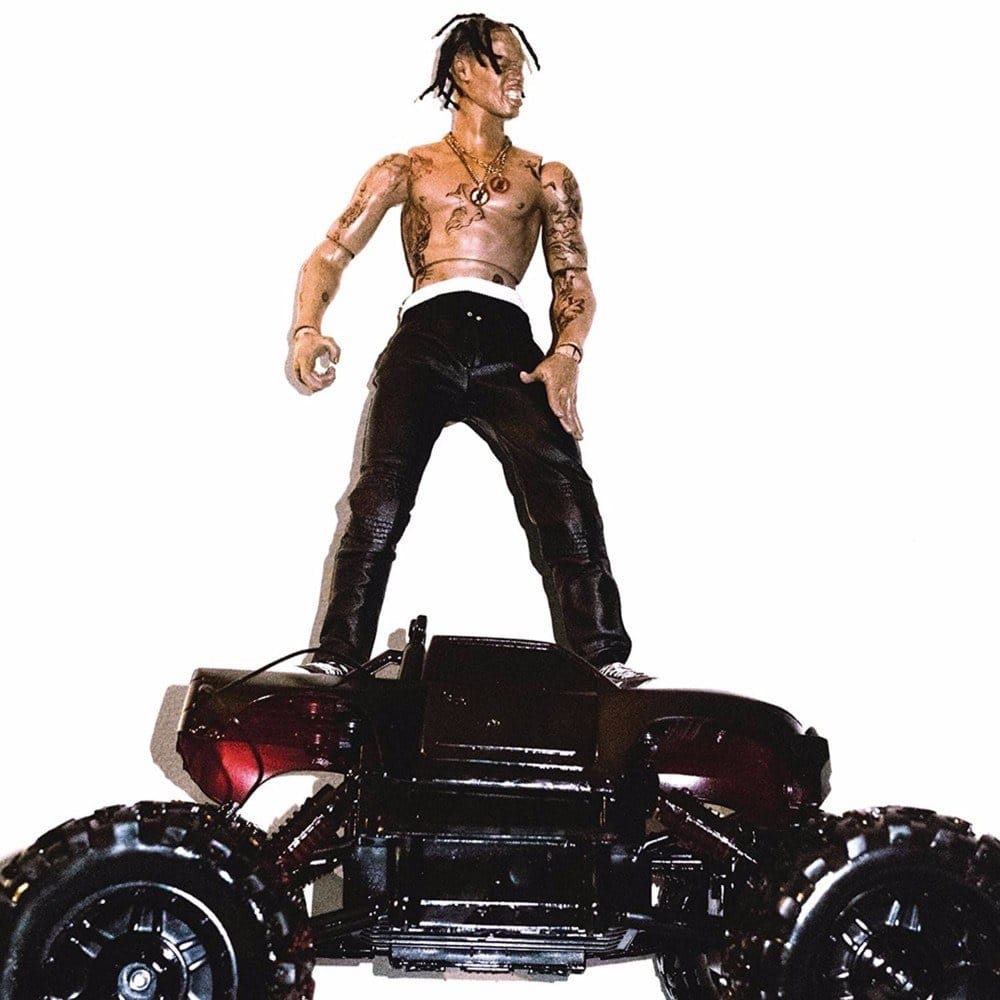 Released: September 4, 2015
Label: Grand Hustle, Epic
Singles: "3500", "Antidote"
By the time Travis Scott was getting ready to drop his debut album, the Houston-born rapper-producer had already dropped two acclaimed mixtapes ( Owl Pharaoh , Days Before Rodeo ) and made significant production placements on Kanye's Yeezus , Hov's Magna Carta Holy Grail and Big Sean's Hall of Fame . Safe to say, Travis Scott was a man in demand and there was a growing buzz for Rodeo . The album certainly lived up to the hype.
Taking all the ingredients that made his previous releases a success – anthemic trap production, hazy backdrops and a knack for melodies and hooks – Travis crafted a masterpiece that fully showcased his depth of talent as an artist. While the runaway hit "Antidote" turned him into a superstar, it was the deeper cuts like "Oh My Dis Side" and "Maria I'm Drunk" that truly revealed the scope of the album.
3. A$AP Rocky – LONG.LIVE.A$AP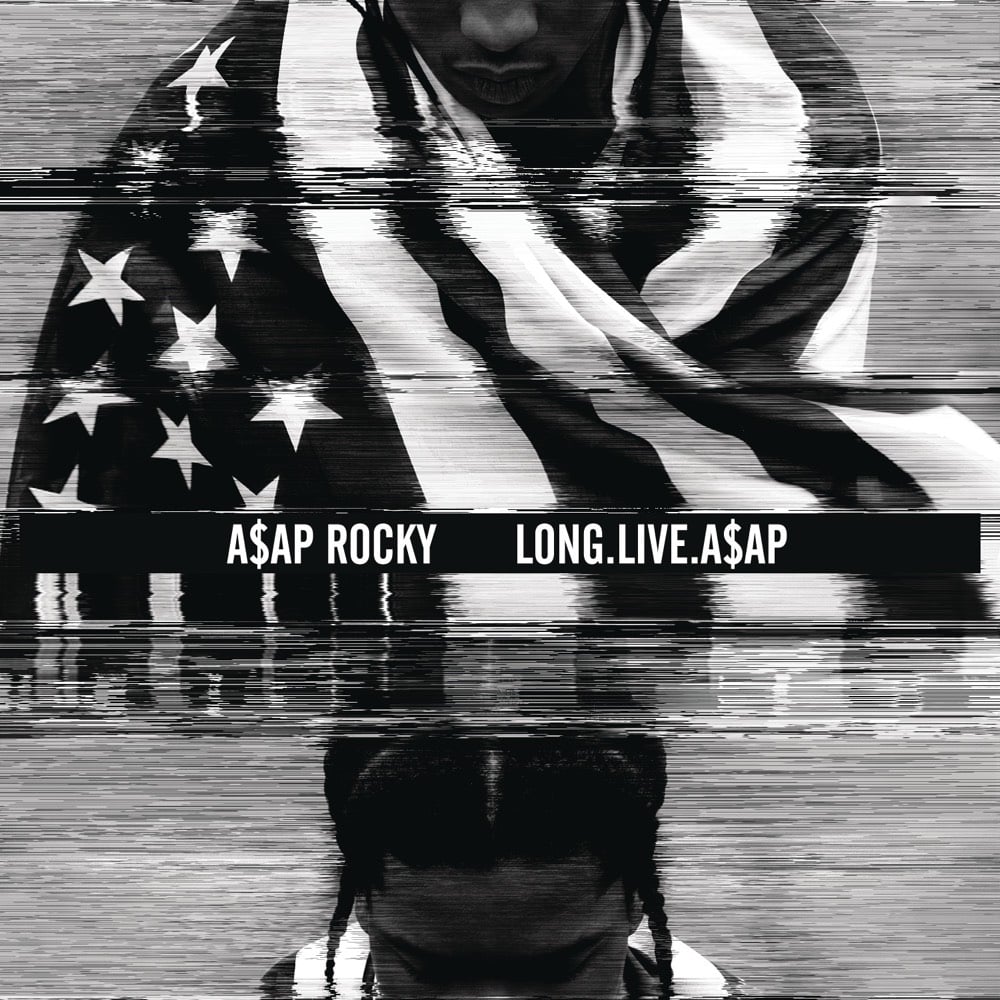 Released: January 15, 2013
Label: ASAP Worldwide, Polo Grounds, RCA
Singles: "Goldie", "Fuckin' Problems", "Wild for the Night", "Fashion Killa"
It's very rare for an artist to come straight out the gate with a fully-formed aesthetic and unique style. Most rappers spend a couple of years finding their voice and figuring out their direction, before they settle into a groove – peep J. Cole, Big Sean, and even Kendrick to a certain extent. Not A$AP Rocky though. When the young Harlemite came out with LIVE.LOVE.A$AP , he was rapping with the swagger and confidence of someone who had been doing this shit for decades.
On his debut album, LONG.LIVE.A$AP , all the elements that made him a superstar – the captivating hazy production and syrupy flow – are here, except more refined and polished. Even with singles like "Fuckin' Problems" and "Wild for the Night" which feel forced and tacked on for commercial reasons, the album finds Rocky completely in his element from front-to-back.
2. Run the Jewels – Run the Jewels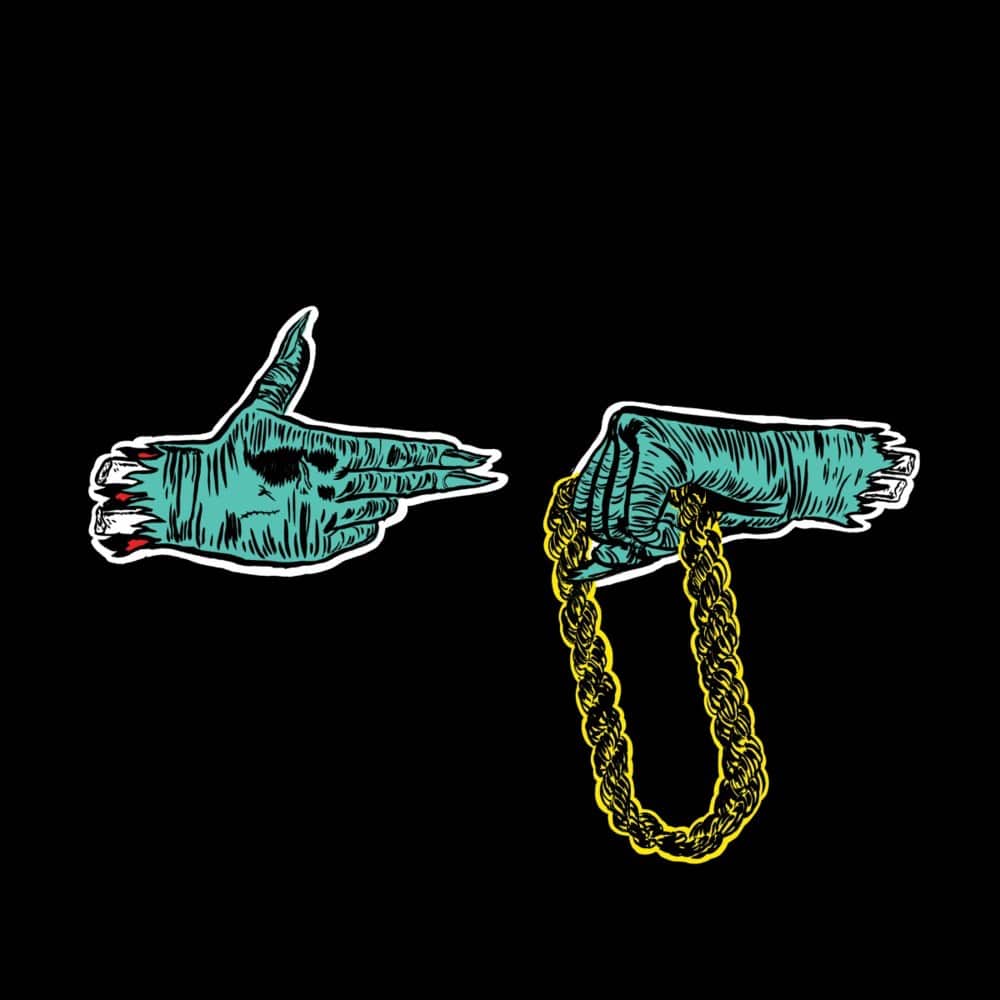 Released: June 26, 2013
Label: Fool's Gold, Big Dada
Singles: "36" Chain"
We should have seen this coming. We should have known that El-P and Killer Mike were up to some shit. After the Atlanta rapper jumped on "Tougher Colder Killer" of Cancer 4 Cure and after El-P produced the entirety of R.A.P. Music (Killer Mike's best solo album to date), we should have seen Run the Jewels coming. Announced on April 9, 2013 and released a couple months later, the duo's first album dropped like an atomic bomb on the rap world.
It was everything we had come to love from both artists individually – El-P's chaotic, machine-gun funk and slick Brooklyn talk, and Killer Mike's rich baritone booming through the speakers – but now they were together on every track. The success of Run the Jewels would kick off a decade-long partnership and three additional instalments to the series, each one bigger than the last.
1. Vince Staples – Summertime '06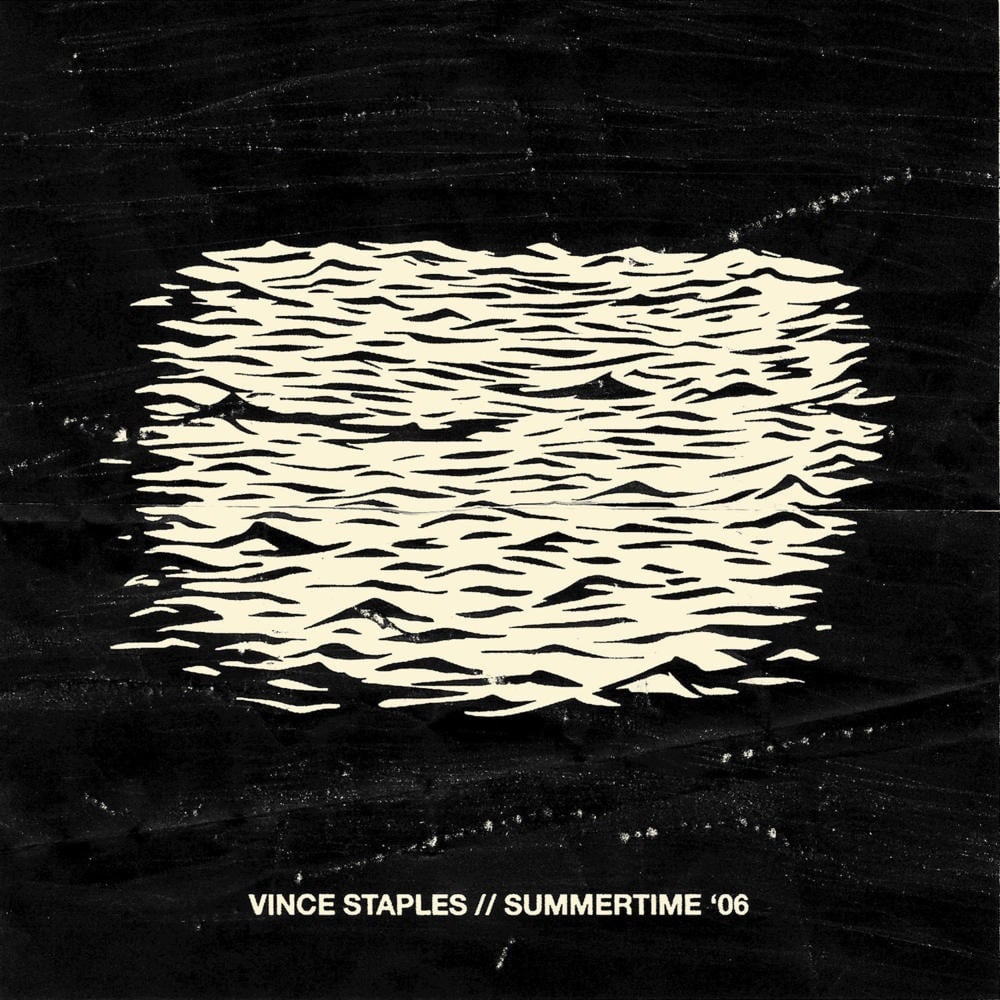 Released: June 30, 2015
Label: ARTium, Blacksmith, Def Jam
Singles: "Señorita", "Get Paid", "Norf Norf"
Vince Staples dropped his debut album, Summertime '06 , in the summer of 2015, but the West Coast rapper had been at it for a few years by that time. Coming up in the rap game, Vince was affiliate with Odd Future's Syd tha Kyd, Mike G, and Earl Sweatshirt, and also worked closely with Mac Miller. By the time 2015 rolled around, his name was in heavy rotation on the hip hop blogs.
On Summertime '06 , Vince was by no means the first rapper to rhyme about the mean streets of his hometown Long Beach, California, however where Snoop Dogg found gin and juice, Vince found another body in the alley. The record was a dark and raw account of life in the hood from a straight-edge kid with a keen eye and critical thinking. While the album only performed moderately on the charts (it sold 13,000 in its first week), Summertime '06 solidified Vince Staples as the most interesting rapper of his generation.