Born in the gritty streets of New York City during the early '80s—a time when hip-hop was finding its voice amidst societal upheaval and cultural revolutions—Ad-Rock, MCA, and Mike D broke onto the scene with a sound that defied easy categorization. Their debut, Licensed to Ill, introduced a raucous blend of rock and rap that spoke to a generation eager to push boundaries and challenge conventions.
The late '80s and '90s, marked by seismic shifts in music and culture, saw the the New York trio evolve and mature, with Paul's Boutique and Check Your Head solidifying their status as more than just hitmakers. Paul's Boutique, in particular, was a magnum opus of sampling—an intricate, layered masterpiece that transformed what hip-hop could sound like, taking listeners on an auditory journey through decades of music history.
At a time when hip-hop was often boxed into narrow definitions, the Beastie Boys broadened its horizons, redefining its sonic landscape and cultural significance. Their albums, beyond being just music, became critical touchpoints, reflecting broader socio-political shifts and capturing the zeitgeist of eras.
So let's get into it. From their game-changing debut album, Licensed to Ill, to the 1989 masterpiece, Paul's Boutique, and 1998's Hello Nasty, we rank every Beastie Boys album, from worst to best.
The Mix-Up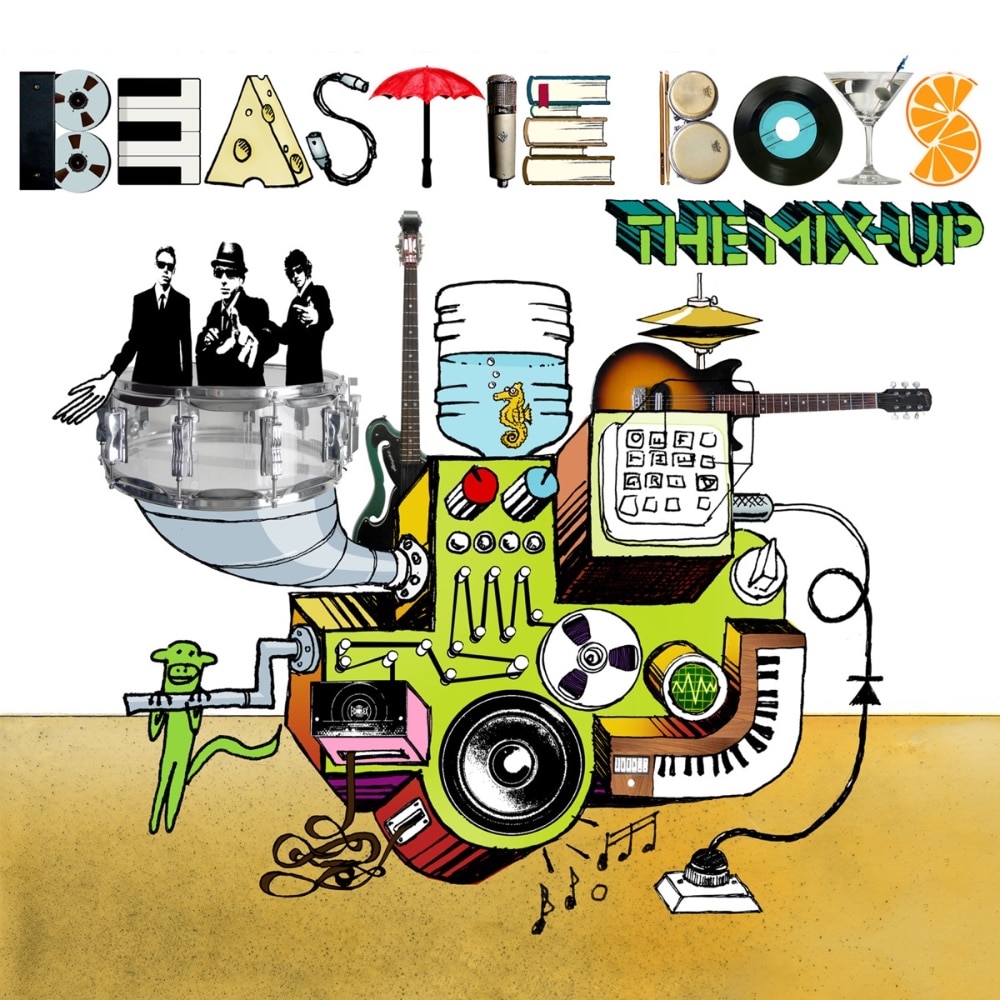 Released: June 26, 2007
Label: Capitol
Features: N/A
Singles: "Electric Worm", "Off the Grid"
Released in 2007, this all-instrumental album was a departure from the group's trademark rap sound, showing a different side to the Boys. Instead of their known energetic, in-your-face rhymes, listeners were treated to a fusion of funk, soul, and post-punk vibes. There's no denying the instrumental prowess of Mike D, MCA, and Ad-Rock—these dudes can jam. Tracks like "Electric Worm" and "The Rat Cage" highlighted their finesse and ability to genre-hop effortlessly. Yet, for many fans accustomed to their audacious bars, The Mix-Up might've felt like a detour rather than a destination. While it showcased their versatility, it lacked the lyrical punch and witty commentaries Beastie Boys are revered for. It's an intriguing experiment, another example of their ever-evolving musicality, but in the bigger picture of their legacy, it might not be the first album one reaches for.
To the 5 Boroughs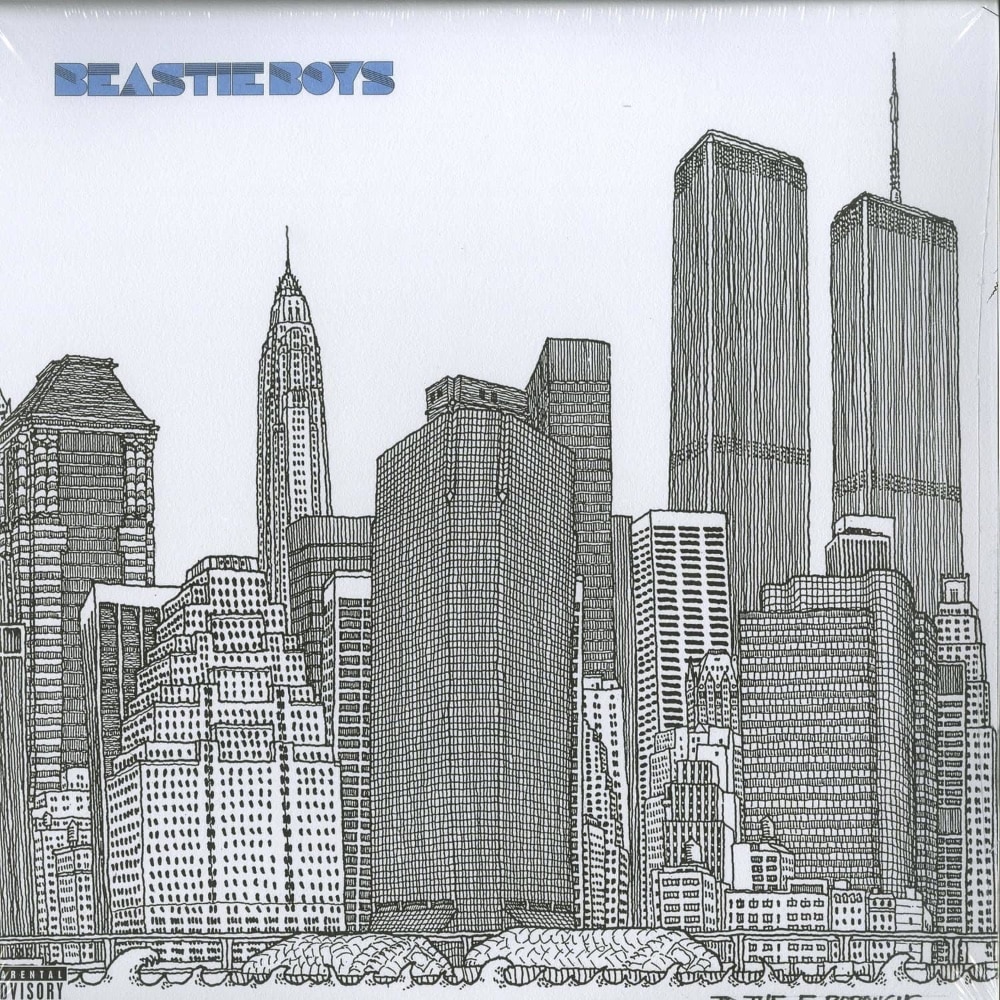 Released: June 15, 2004
Label: Capitol
Features: N/A
Singles: "Ch-Check It Out", "Triple Trouble", "Right Right Now Now", "An Open Letter to NYC"
When To the 5 Boroughs dropped in 2004, it was a deliberate and heartfelt nod to Beastie Boys' hometown post-9/11. After a six-year hiatus, Ad-Rock, MCA, and Mike D came through with a project that was a homage to NYC, reflecting the city's resilience and spirit. The album stripped things back to basics, favoring minimalist beats reminiscent of early hip-hop. Tracks like "Ch-Check It Out" and "An Open Letter to NYC" stood as testaments to their love for the Big Apple. Yet, while the album celebrated New York's indomitable spirit, some felt it lacked the adventurous experimentation the Beastie Boys had become known for in previous projects. The socio-political commentary, especially their stance against the Iraq War, was commendable but musically, for many, it didn't hit the high bars set by their seminal works. Nonetheless, To the 5 Boroughs remains a crucial chapter in the Beastie Boys story, reflecting a maturity and a commitment to their roots in a rapidly changing world.
Ill Communication
Released: May 23, 1994
Label: Capitol
Features: Q-Tip and Biz Markie.
Singles: "Get It Together", "Sabotage", "Sure Shot", "Root Down"
Following the critically acclaimed Check Your Head, expectations were sky-high, and true to form, the trio delivered with 1994's Ill Communication. Fusing punk rock, jazz, and classic hip-hop, they created a sound landscape that was uniquely their own. The iconic "Sabotage" is emblematic of this blend—a track that perfectly encapsulates their knack for genre-blending while delivering energetic performances. Beyond the hits, there's depth too. "Sure Shot" and "Get It Together" serve up the quintessential Beastie Boys experience of layered samples, crafty lyrics, and infectious hooks. But here's the thing: while Ill Communication is packed with gems, it occasionally grapples with its own eclecticism, at times feeling slightly less cohesive compared to their magnum opuses.
Hot Sauce Committee Part Two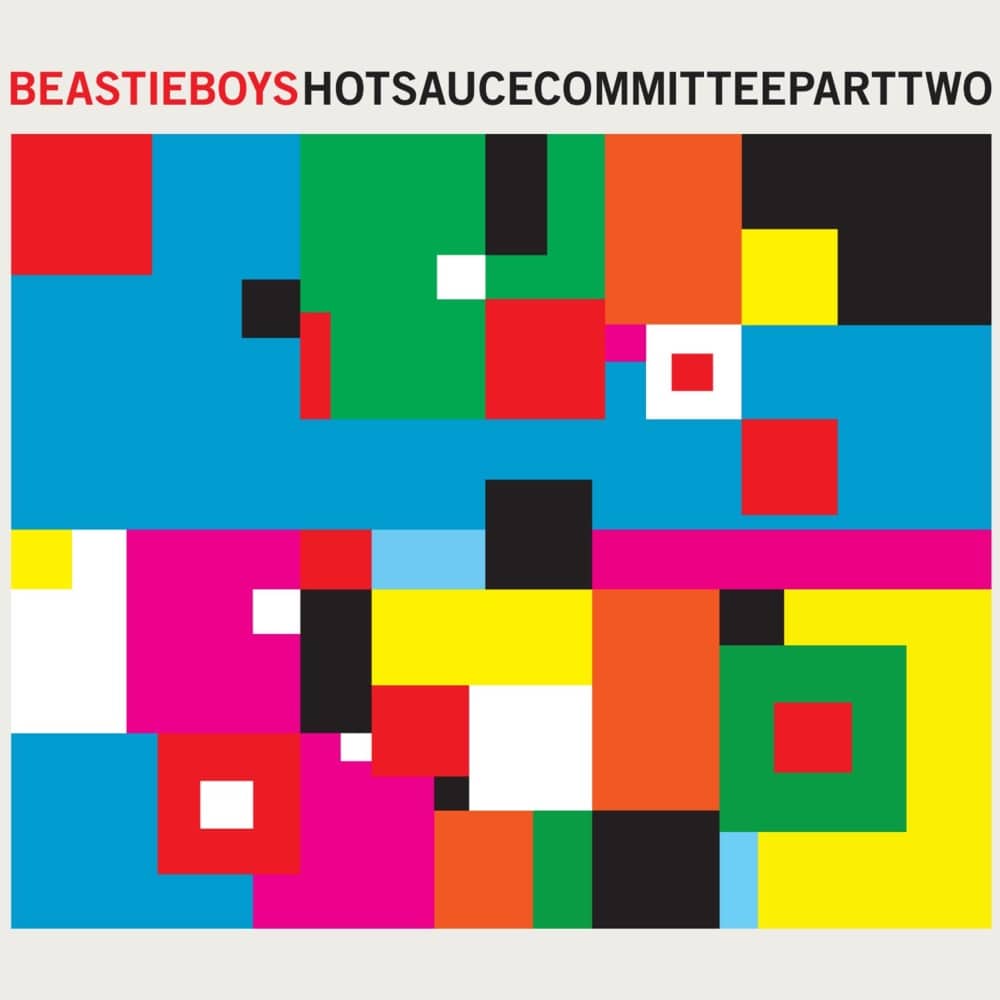 Released: May 3, 2011
Label: Capitol
Features: Santigold and Nas.
Singles: "Lee Majors Come Again", "Too Many Rappers", "Make Some Noise", "Don't Play No Game That I Can't Win"
Stepping into the 2010s, Beastie Boys unleashed Hot Sauce Committee Part Two, proving that their flavor wasn't just hot—it was timeless. This project, bursting with futuristic vibes, was an exhilarating reminder of the group's constant evolution. The soundscape was an experimental cauldron, blending their foundational hip-hop with electro-funk influences. Tunes like "Make Some Noise" and "Don't Play No Game That I Can't Win" shimmered with the old-school Beastie Boys flair juxtaposed against contemporary production. But, while the Boys still had that fire, there were moments where the album's experimental nature made it feel less anchored compared to their early defining projects. Some tracks resonated, while others felt like they were pushing boundaries just for the sake of it. In the larger spectrum of their career, Hot Sauce Committee Part Two symbolized the group's undying spirit to innovate, even if it didn't consistently hit those nostalgic high notes from their golden era. Yet, respect is due—decades in, and the Beastie Boys were still serving sauce no one else could replicate.
Licensed to Ill
Released: November 15, 1986
Label: Def Jam, Columbia
Features: N/A
Singles: "Hold It Now, Hit It", "Paul Revere", "The New Style", "(You Gotta) Fight for Your Right (To Party!)", "Brass Monkey", "No Sleep till Brooklyn", "Girls"
A blast from the past, 1986's Licensed to Ill is where the Beastie Boys laid the first brick in their path to hip-hop immortality. This debut gave the world a raw, unfiltered glimpse of Ad-Rock, MCA, and Mike D in their rebellious youth, pioneering the fusion of rock riffs with rap rhythms. "Fight for Your Right" and "No Sleep Till Brooklyn" were anthemic statements of intent, a young trio from New York crashing the hip-hop party with their audacious style. The album is brash, it's defiant, and, at times, it's controversial. While it introduced the Beastie Boys as game-changing forces in the hip-hop realm, it also sometimes teetered on the edge of caricature. As their first foray into the industry, Licensed to Ill wasn't the trio's most sophisticated project, but its cultural impact was undeniable. Breaking barriers with a multi-platinum status, it set the stage for the evolution of the Beastie Boys from party-crashing punks to respected hip-hop innovators. This album? It's where the legend began.
Hello Nasty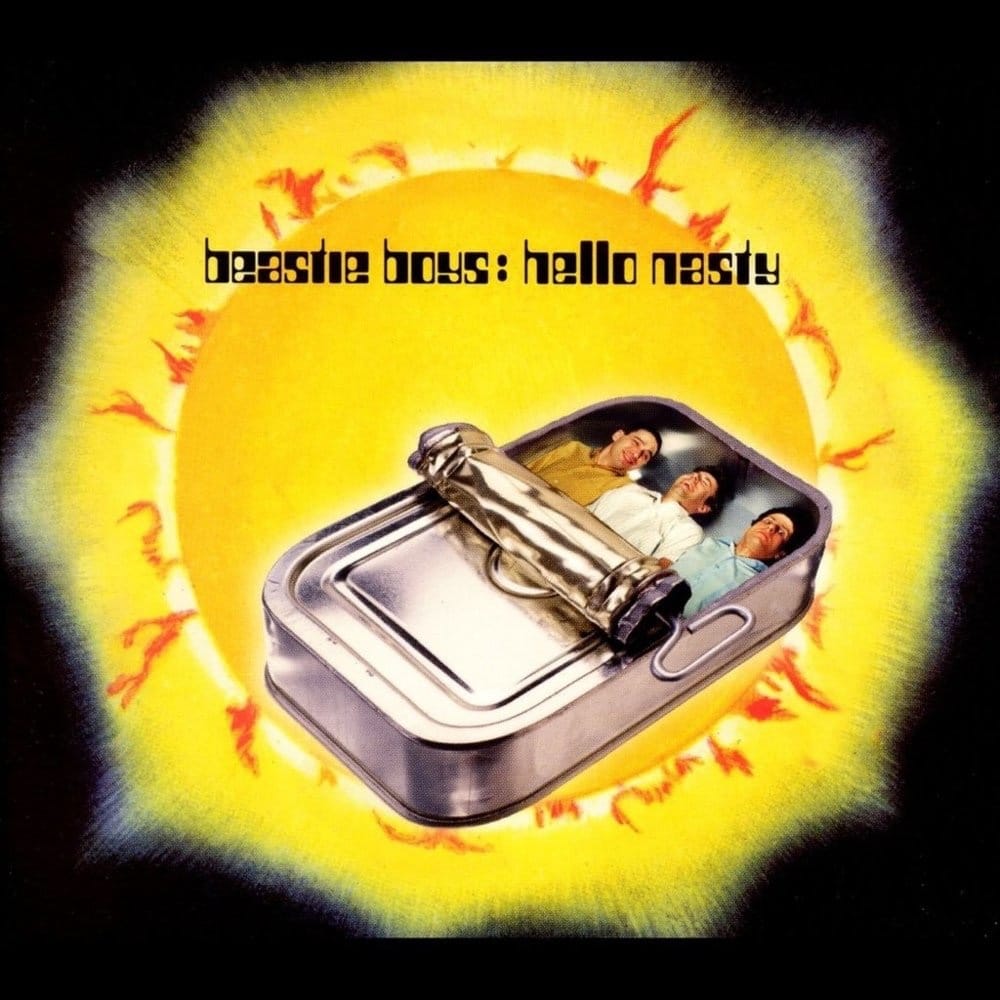 Released: July 14, 1998
Label: Capitol
Features: Brooke Williams, Biz Markie, Jill Cunniff, Miho Hatori, Lee "Scratch" Perry
Singles: "Intergalactic", "Body Movin'", "The Negotiation Limerick File", "Remote Control / Three MC's and One DJ"
The 1998 drop, Hello Nasty, showcased the Beastie Boys in their full experimental brilliance. Venturing beyond their already established horizons, this album dialed up the cosmic vibes, blending traditional hip-hop beats with electronica, jazz, and even a touch of bossa nova. Tracks like "Intergalactic" and "Body Movin'" weren't just hits; they were interstellar journeys that highlighted the trio's masterful genre-blending. Yet, while the album is dense with innovation, its sprawling 22-track lineup sometimes felt like an overwhelming sonic buffet, making listeners feel both full and still strangely hungry. There's no denying the project's ambition, but the Boys' adventurous spirit sometimes led them into territories where their message got a bit lost in the cosmic shuffle. However, its standouts are undeniable classics, and Hello Nasty epitomizes the Beastie Boys' unrelenting quest for musical evolution.
Check Your Head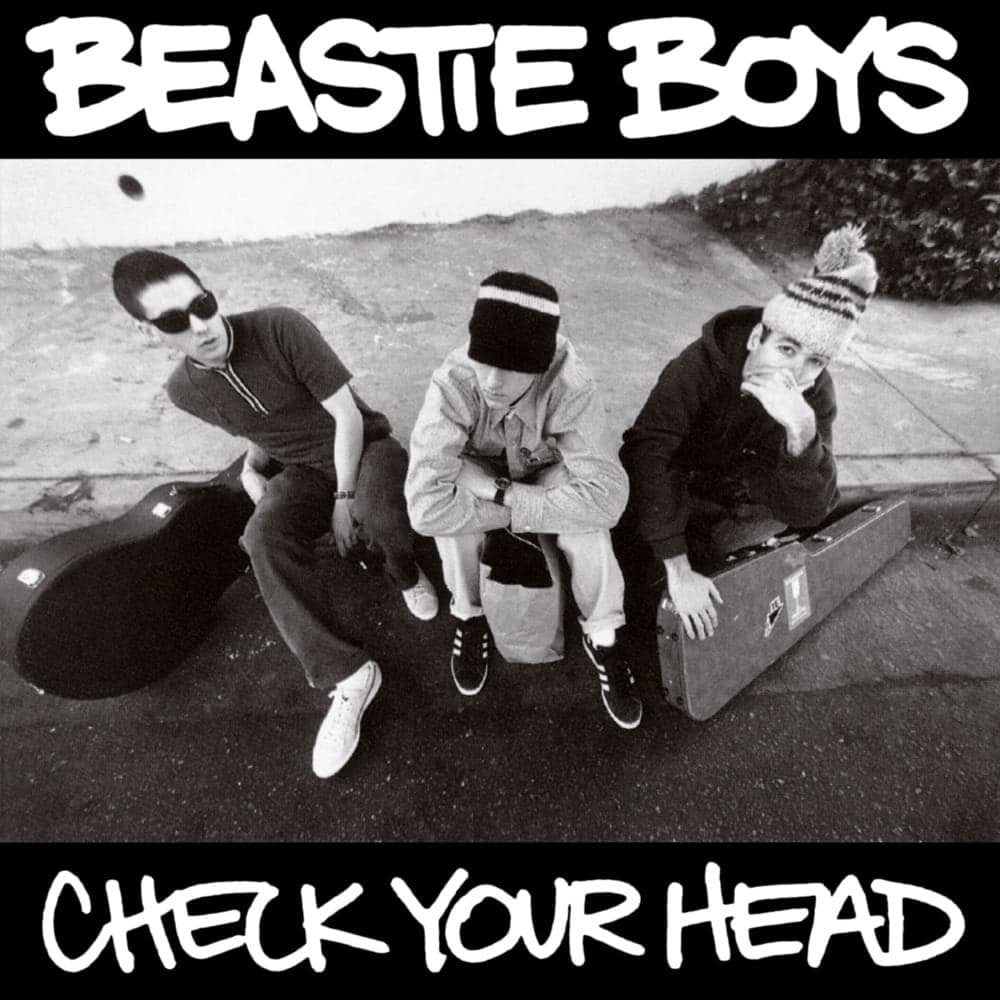 Released: April 21, 1992
Label: Capitol
Features: N/A
Singles: "Pass the Mic", "So What'cha Want", "Jimmy James", "Gratitude", "Professor Booty"
Stepping into 1992, the Beastie Boys rolled out Check Your Head and made it clear they were far from being one-dimensional. The trio, notorious for shattering musical conventions, pulled a wild card, reintroducing themselves as instrumentalists and blurring the lines between punk, jazz, and their foundational hip-hop. "So What'cha Want" and "Pass the Mic" showcased their unmatched ability to navigate between instrument-heavy compositions and bombastic rap joints. The former punk-rockers from New York were now masters of their domain, infusing their tracks with live drums, bass, and guitar, crafting an organic soundscape that was a fresh departure from their earlier sample-heavy records. Yet, even with the fusion of sounds, the essence of the Beastie Boys—their gritty, sharp-witted lyricism—remained at the album's core. Check Your Head was more than just an album; it was a statement that the trio were musicians in the truest sense, fearlessly evolving and broadening their artistic scope. In the pantheon of Beastie creations, this record reigns supreme, a near pinnacle of their ingenuity and passion.
Paul's Boutique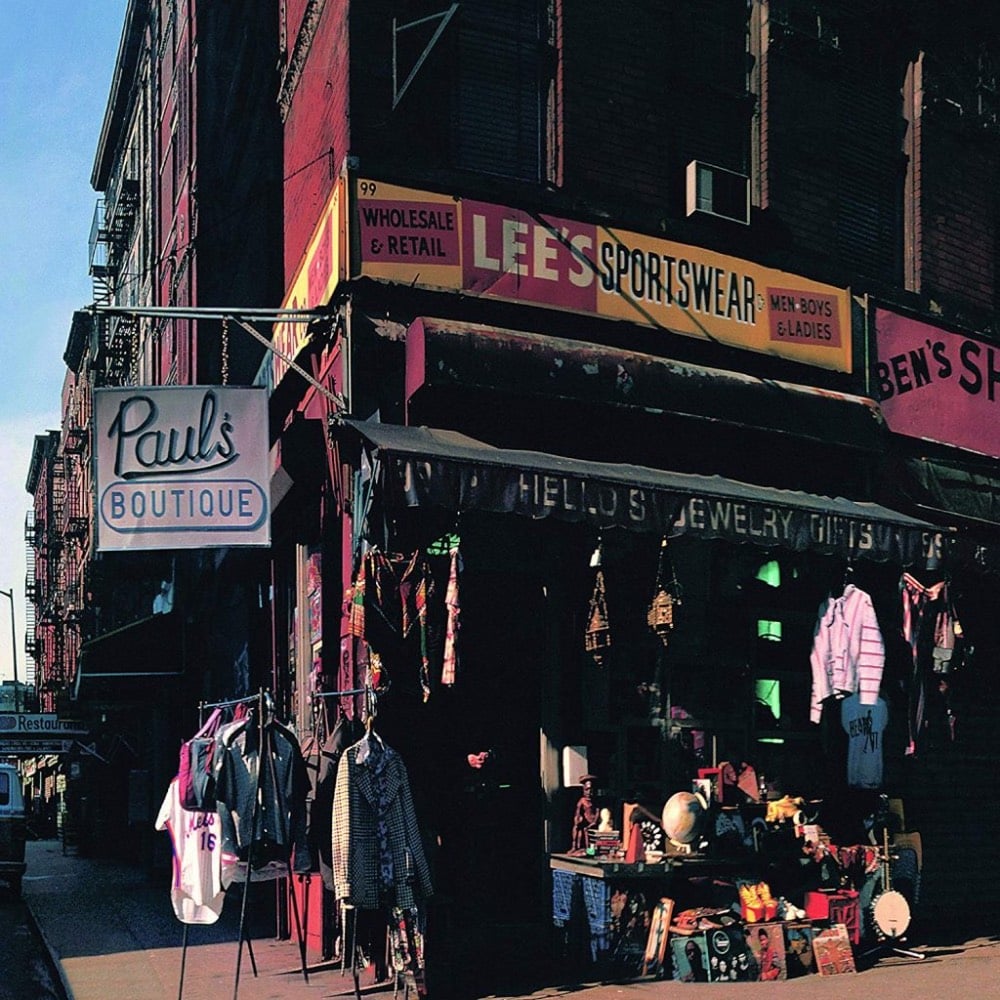 Released: July 25, 1989
Label: Capitol
Features: N/A
Singles: "Hey Ladies", "Shadrach"
When Paul's Boutique hit the streets in 1989, it didn't just redefine the Beastie Boys; it reset the bar for hip-hop production. This sophomore project was an intricate, layered masterpiece, a sharp deviation from their debut's raucous energy. The Beasties teamed up with the Dust Brothers, resulting in a production that was less a simple beat tape and more an artful collage of samples, bringing in everything from The Beatles to Johnny Cash. Tracks like "Shake Your Rump" and "Hey Ladies" exemplified the album's eclectic musical prowess, drenching listeners in dizzying sonic landscapes that felt both nostalgic and groundbreaking. The Boys' lyricism matured as well, trading frat-boy antics for more insightful, crafty wordplay. The commercial reception may have been lukewarm initially, overshadowed by the behemoth success of Licensed to Ill. But as the dust settled, it became evident that Paul's Boutique was an opus, a magnum opus at that. It's not just the best in the Beastie canon but an album that remains one of hip-hop's most ambitious endeavors. It's a mural painted with the broadest strokes, making it, arguably, the finest hour for the boys from NYC.