From Maryland's gritty streets to the glitz and glamour of the Hollywood hills, Logic's journey to hip hop stardom has been nothing short of spectacular. A true, lyrical virtuoso, the Rockville-born MC has proven himself to be an astute observer and an avid learner of rap culture, drawing from classic blueprints and personal experiences to shape a career that now boasts three number one albums and a handful of platinum plaques.
Logic's reverence for the culture, interwoven with an unflinching introspection, saw him rise from a humble mixtape artist to a rapper whose name became synonymous with lyrical excellence. His discography has spiraled outward, reaching for newer horizons with each passing album. Yet, each project remains interconnected, building on the foundations of the last while exploring fresh narratives and musical landscapes. From the nostalgia-soaked chords of Under Pressure to the introspection on No Pressure , Logic's albums mirror his evolution as an artist as well as an individual.
So let's get into it. From his 2014 Def Jam debut, Under Pressure , to his first independent release, 2022's College Park , we rank every Logic album, from worst to best.
8. Vinyl Days
Released: June 17, 2022
Label: Visionary, Def Jam
Singles: "Decades", "Tetris", "Therapy Music", "Vinyl Days", "Orville", "Bleed It", "Breath Control"
Features: Action Bronson, Currensy, Russ, Wiz Khalifa, Royce da 5'9, RZA, AZ, DJ Premier, and The Game.
Stepping right off his unceremonious comeback trail, Logic dropped Vinyl Days , a project that plays like an ode to hip hop's golden era. As if flipping through his personal vinyl collection, the Maryland MC imparts a nostalgia-drenched narrative that borrows from the '90s in its hardcore lyricism, and stylized production. His nod to the era's masters, Dilla and Lupe, is as clear as day. Yet, the album's weakness lies in its length, or rather, lack thereof. It feels like Logic's skipping stones across a still pond, never quite diving into the deep end. Despite this, Vinyl Days serves as a testament to Logic's chameleon-like adaptability, marking an intriguing chapter in his musical saga.
7. Confessions of a Dangerous Mind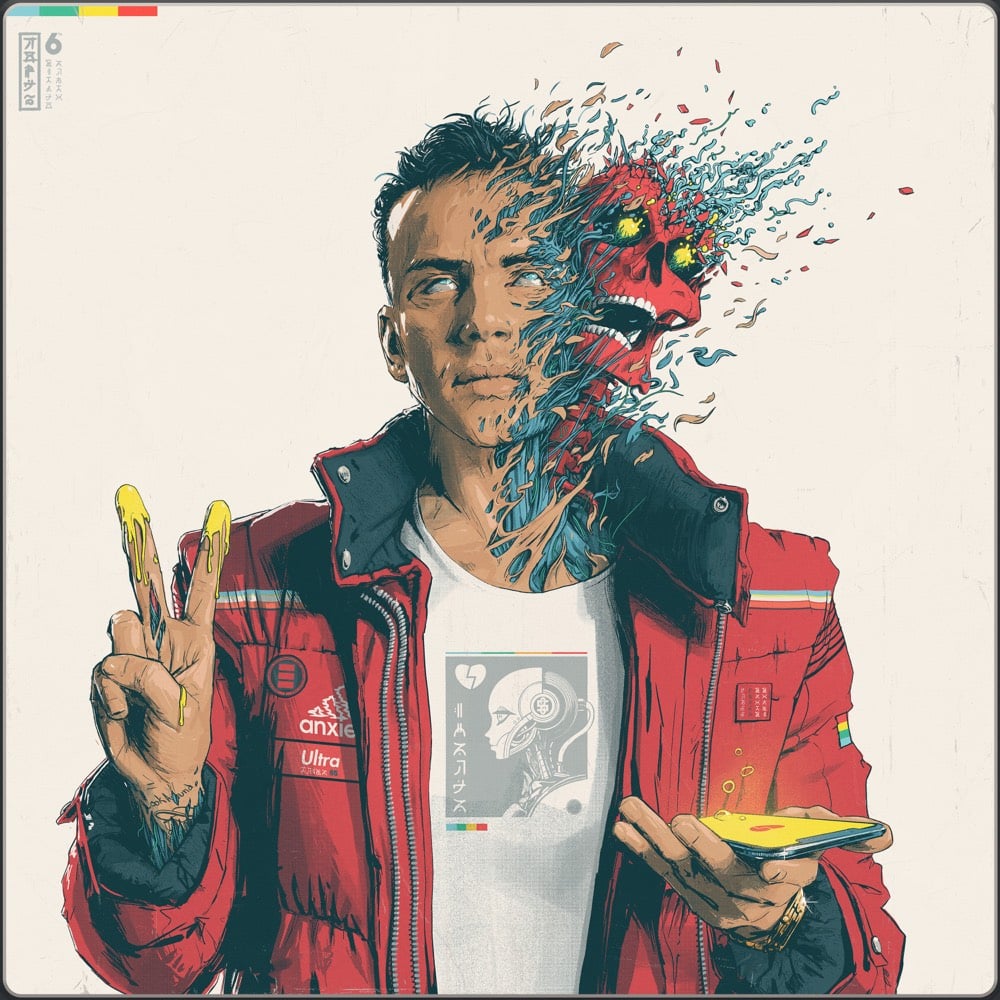 Released: May 10, 2019
Label: Visionary, Def Jam
Singles: "Keanu Reeves", "Confessions of a Dangerous Mind", "Homicide"
Features: Eminem, Gucci Mane, G-Eazy, Will Smith, Wiz Khalifa, YBN Cordae.
"Confessions of a Dangerous Mind" might just be Logic's magnum opus of introspection, albeit one that reflects more self-doubt than self-awareness. The album frames Logic's struggle with his critics, transforming it into a musical journey. However, this courageous approach stumbles upon its execution, often descending into bouts of self-deprecation that are more jarring than relatable. When guest artists step into the picture, there seems to be a disconnect, with tracks like "Homicide," featuring Eminem, feeling more like a competition than a collaboration. Though riddled with flaws, the album does spur the question – can vulnerability become a crutch instead of a strength in hip-hop?
6. College Park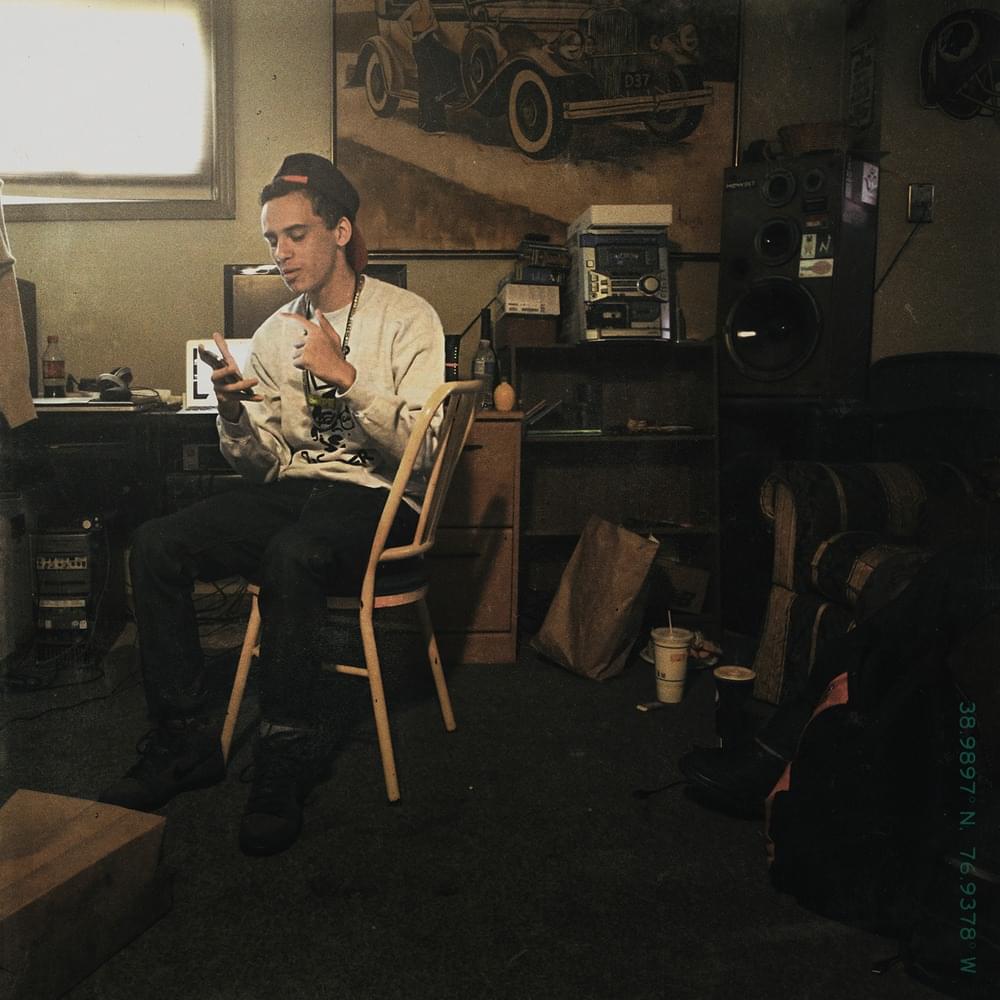 Released: February 24, 2023
Label: BobbyBoy Records, Three Oh One Productions, BMG
Singles: "Wake Up", "Highlife", "Paradise II (Single Version)", "Lightsabers"
Features: Adé, Andy Hull, Big Lenbo, Bun B, C Dot Castro, Fat Trel, Jordan Harris, Lil Keke, Lucy Rose, Norah Jones, RZA, Redman, Joey Badass, Seth MacFarlane, and Statik Selektah.
College Park is Logic's jaunt down memory lane, and it's as much a homage to '90s hip hop as it is an exploration of his own beginnings. The album beams with a nostalgic glow, as the rapper threads together narratives of his early days in the music scene, backed by jazzy instrumentals that sound like they've been lifted straight from a '90s jam session. Amid reminiscing about his start and musing on his journey, Logic weaves in a warm, inviting vibe that defines the album. Guest rappers like RZA and Bun B stop by, adding their unique flare to the mix. The album ends up being less of a singular musical experience, and more of a fond reflection on the past – Logic's, and hip hop's alike.
5. Everybody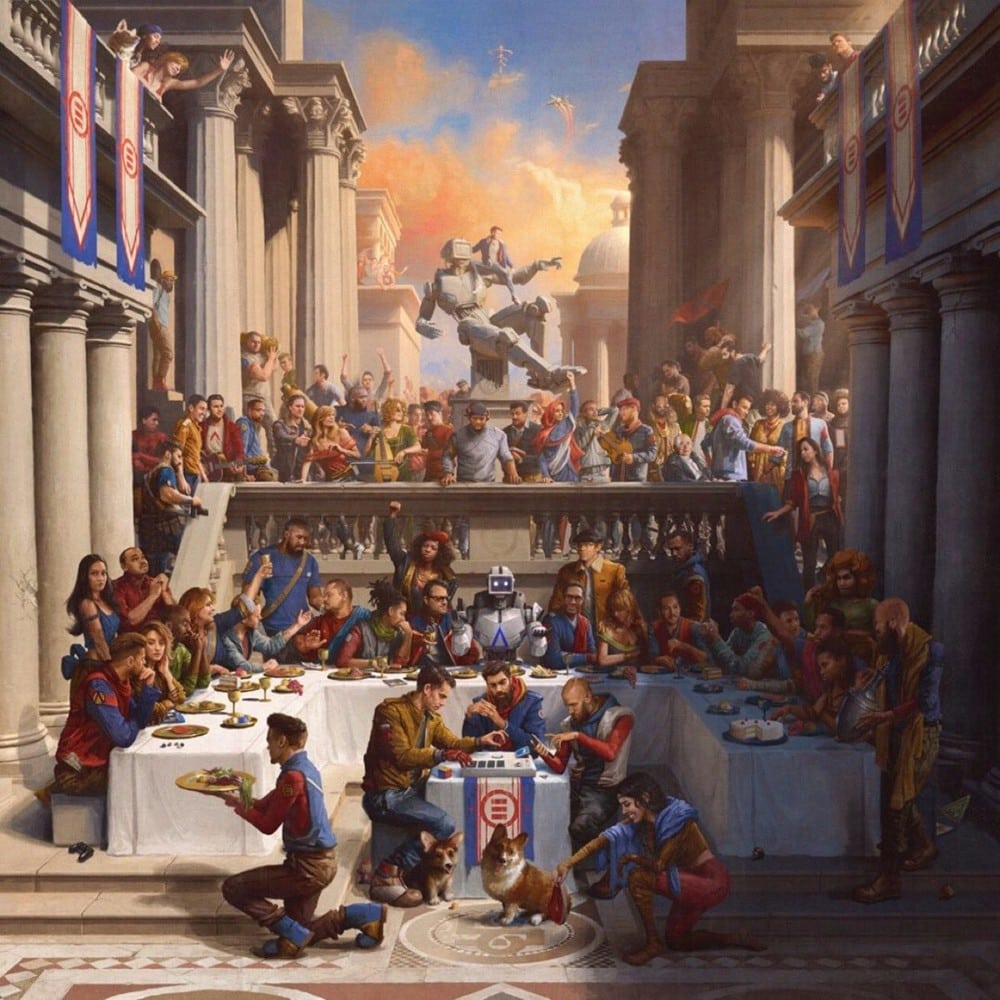 Released: May 5, 2017
Label: Visionary, Def Jam
Singles: "Everybody", "Black Spiderman", "1-800-273-8255"
Features: Killer Mike, Alessia Cara, Khalid, J. Cole, No I.D., and Neil deGrasse Tyson.
Logic's third album, Everybody , is set against a backdrop of a conversation between God (voiced by Neil deGrasse Tyson) and a recently deceased man (voiced by DJ Big Von). The storyline's themes of reincarnation and life's purpose course through the album, intertwining with the MC's earnest and often highly personal rhymes. The rapper grapples with racial prejudice, drawing from his own experiences as a biracial individual raised in challenging circumstances. While the album's concepts are heavy, the production, led by 6ix and Logic, maintains an upbeat tempo, skilfully preventing it from becoming overly self-serious. Standout tracks include "1-800-273-8255," a powerful homage to the National Suicide Prevention Hotline, and "Anziety," where Logic candidly delves into his mental health struggles.
4. YSIV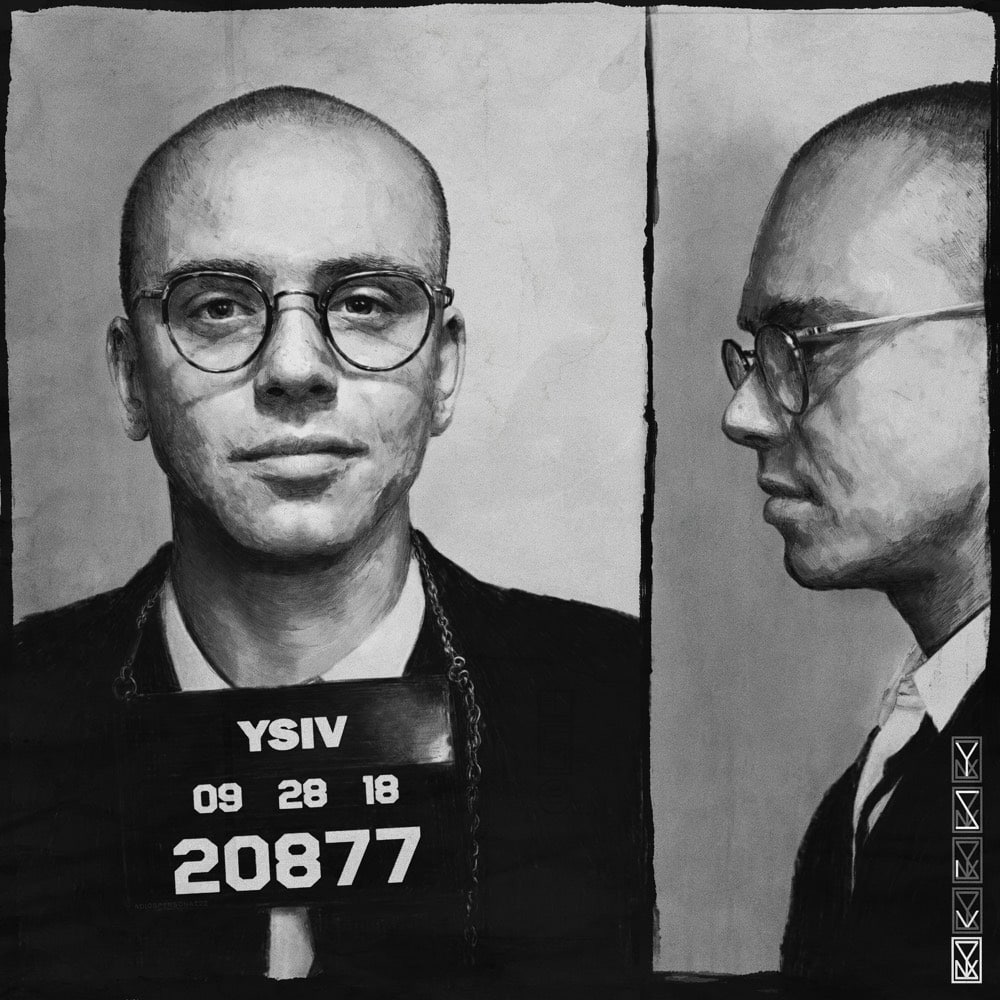 Released: September 28, 2018
Label: Visionary, Def Jam
Singles: "One Day", "The Return", "Everybody Dies"
Features: Wu-Tang Clan, Wale, Jaden Smith, Ryan Tedder and Hailee Steinfeld.
After a year of phenomenal success, Logic returned with YSIV , the conclusion to his Young Sinatra series. On here, Logic's rapid-fire lyricism mirrors the momentum of his career, capturing the journey from humble beginnings to the peaks of stardom. The rapper's reflections on his challenging childhood and dreams of a better future for his offspring resonate deeply, adding a layer of emotional depth to the album. The introspective narratives are brilliantly balanced with Logic's evident love for "real rap," infusing the album with vibrant energy. YSIV , despite its potential to overwhelm with autobiographical content and relentless drive, is a prime example of Logic's indisputable passion and skill, offering a compelling snapshot of his artistic growth.
3. The Incredible True Story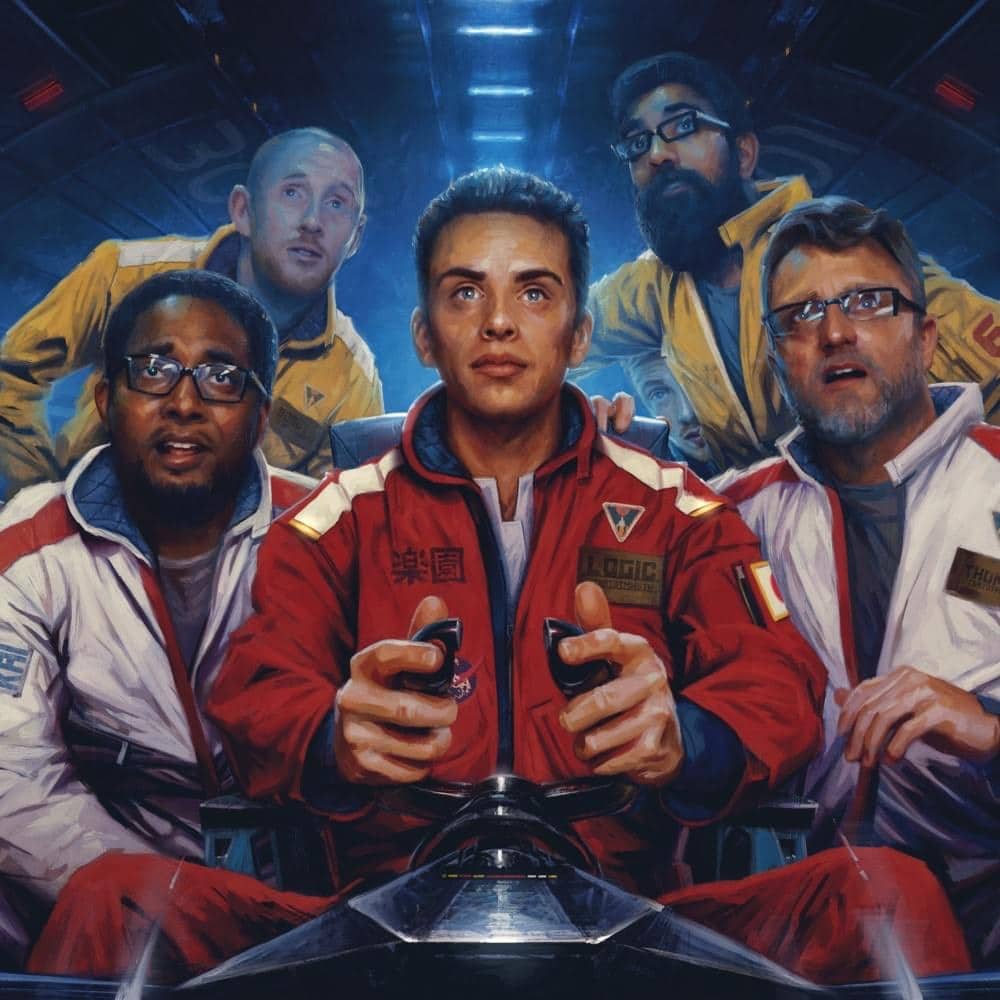 Released: November 13, 2015
Label: Visionary, Def Jam
Singles: "Young Jesus", "Like Woah", "Fade Away"
Features: Big Lenbo, Lucy Rose, Dria, and Jesse Boykins III.
Set a century into the future, The Incredible True Story , Logic's sophomore release, stands as a concept album that truly lives up to its name. The album juxtaposes profound truths with a buoyant vibe, highlighted in tracks like "Fade Away," where Logic's swift, eloquent lyricism illuminates the inescapable reality of mortality. His musical imagination seems limitless, transforming hip-hop through tracks like "Like Woah," and "Young Jesus." Yet, amidst the experimental exuberance, tracks like "Lord Willin'" and "Paradise" offer an innovative approach, showcasing a blend of hip-hop and funk that feels authentic and performative. The Incredible True Story is a triumphant showcase of Logic's vision, dexterity, and storytelling prowess, solidifying his place amongst the contemporary rap greats.
2. No Pressure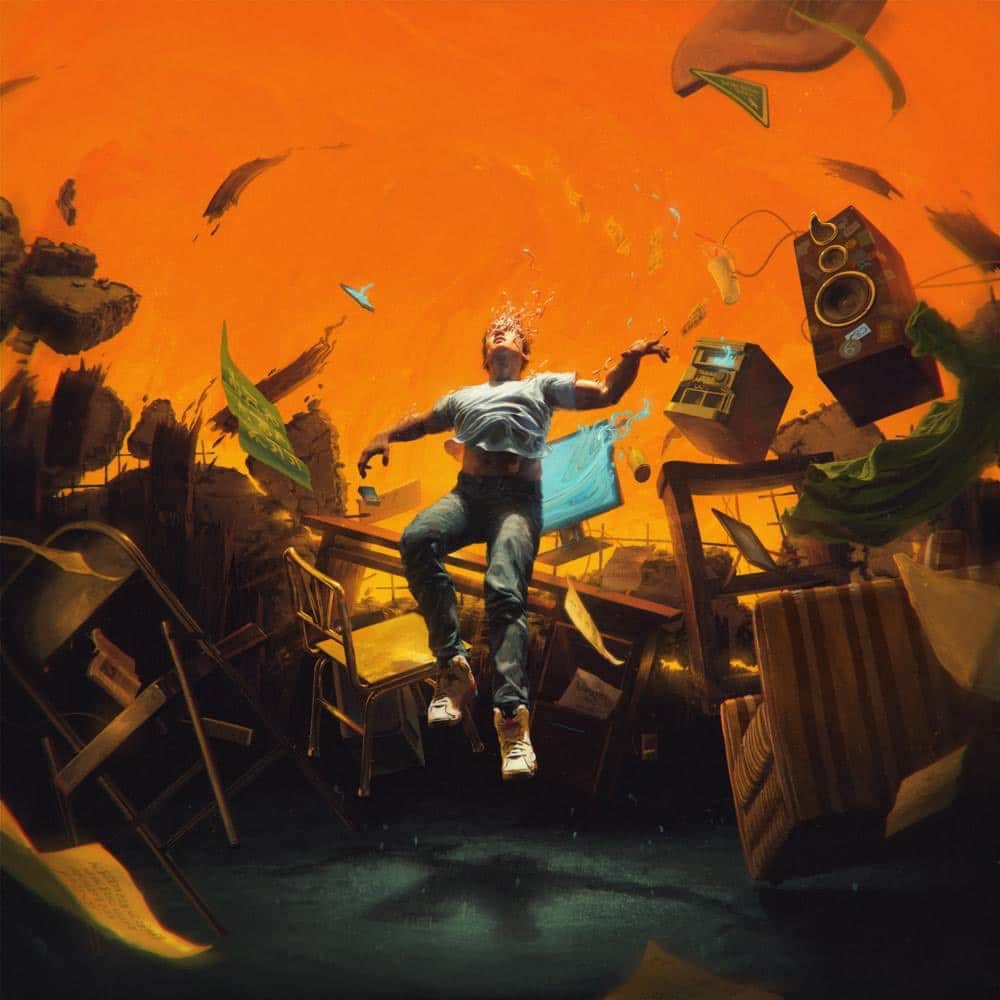 Released: July 24, 2020
Label: Visionary, Def Jam
Singles: "Perfect"
Features: Anna Elyse, David Hayter, No I.D., Damian Hudson, Juicy J, Lil' Keke.
In No Pressure , Logic delivers a magnum opus marking a poignant (temporary) end to his illustrious decade-long career. Once again partnering with producer No I.D., reminiscent of his debut, the rapper presents a culmination of his journey in music, wrapped up in exquisitely arranged beats that echo his career influences. The album is a reverential nod to the giants on whose shoulders he stands, with unmistakable hints of A Tribe Called Quest, OutKast, and Kanye West's early repertoire. As Logic takes a reflective stroll down memory lane, the album becomes an intimate diary entry of a retiring artist, a cathartic shedding of industry frustrations in "Soul Food II" and a poignant love letter to family life in "DadBod." The introspective tone of "Dark Place" exposes Logic's personal struggles, baring his insecurities and offering an unflinchingly honest self-portrait. No Pressure is both a celebratory swan song and a tender goodbye, exhibiting his maturity as an artist who's ready to embrace a new chapter, making it one of Logic's best albums.
1. Under Pressure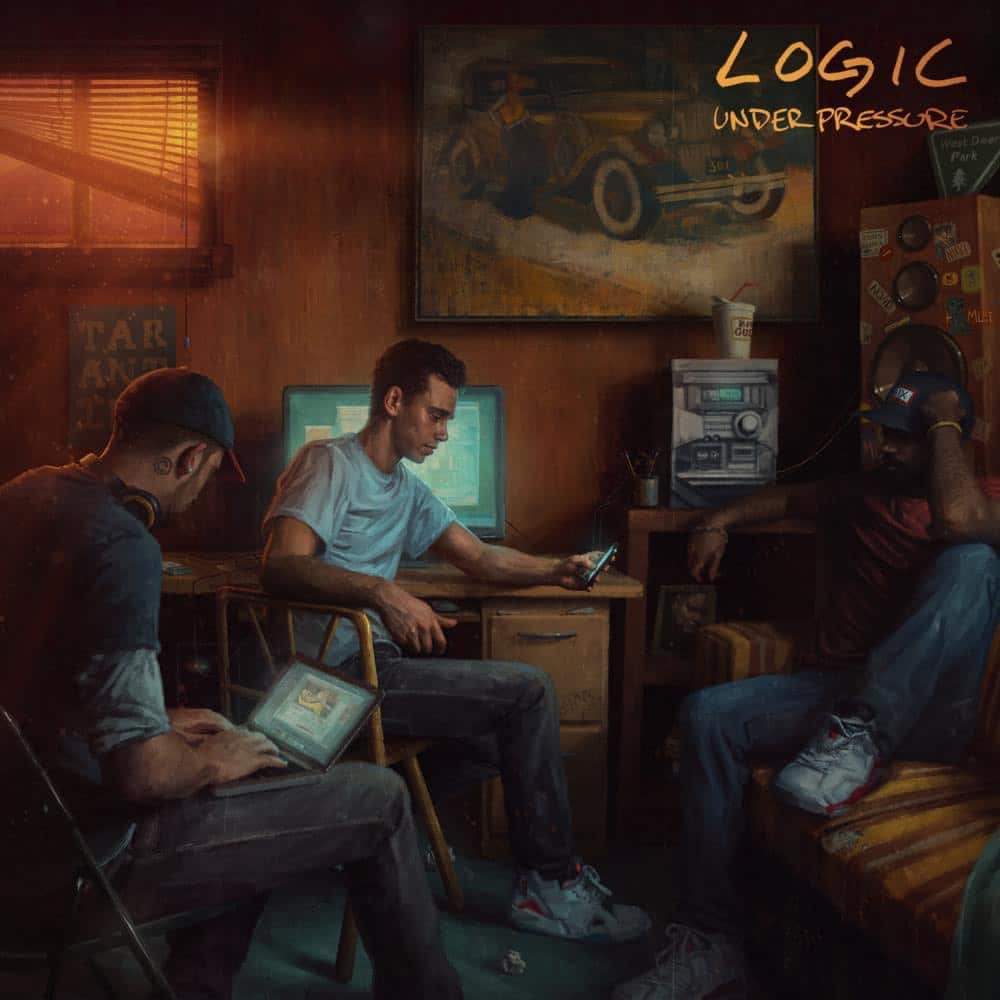 Released: October 21, 2014
Label: Visionary, Def Jam
Singles: "Under Pressure", "Buried Alive"
Features: N/A
As Logic's debut album, Under Pressure encapsulates the artist's reverence for the past and his acute observations of pop culture, resulting in a distinctive fusion of history and personal narrative. The album's soulful beats and hard-hitting lyricism nod to the '90s rap era, showcasing Logic's talent for integrating multiple elements into a tightly woven soundscape. As tracks like "I'm Gone" unveil his versatility in flow and knack for storytelling, Logic emerges as a technically accomplished lyricist. The emotional depth in Under Pressure springs from its candid writing; tracks like "Nikki" and "Gang Related" offer an unfiltered exploration of Logic's relationship with nicotine and his challenging upbringing, respectively. He skillfully threads these darker themes into a tapestry that is honest and introspective. Simultaneously under pressure and a relief of it, this album is a cinematic experience of the rapper's life, validating him as an early success in his career. The album doesn't just make an entrance; it announces Logic's arrival as a rapper's rapper with a relatable story to tell.