Miguel's meteoric rise in the world of R&B has been nothing short of phenomenal. Since his debut, he has crafted a unique soundscape that seamlessly melds the soulful roots of classic rhythm and blues with modern funk, rock, and electronic elements.
Albums like All I Want Is You and Kaleidoscope Dream have not only showcased his vocal prowess but also his innate ability to tell a story, making listeners feel every emotion he pours into his tracks. His artistic evolution reached new heights with the experimental sounds of Wildheart and the politically charged undertones of War & Leisure. Through every record, Miguel has solidified his reputation as a trailblazer, pushing boundaries and redefining the contours of contemporary R&B.
So let's get into it. From his raw but incredibly promising debut, All I Want Is You, to his latest album, 2017's War & Leisure, we rank every Miguel album, from worst to best.
All I Want Is You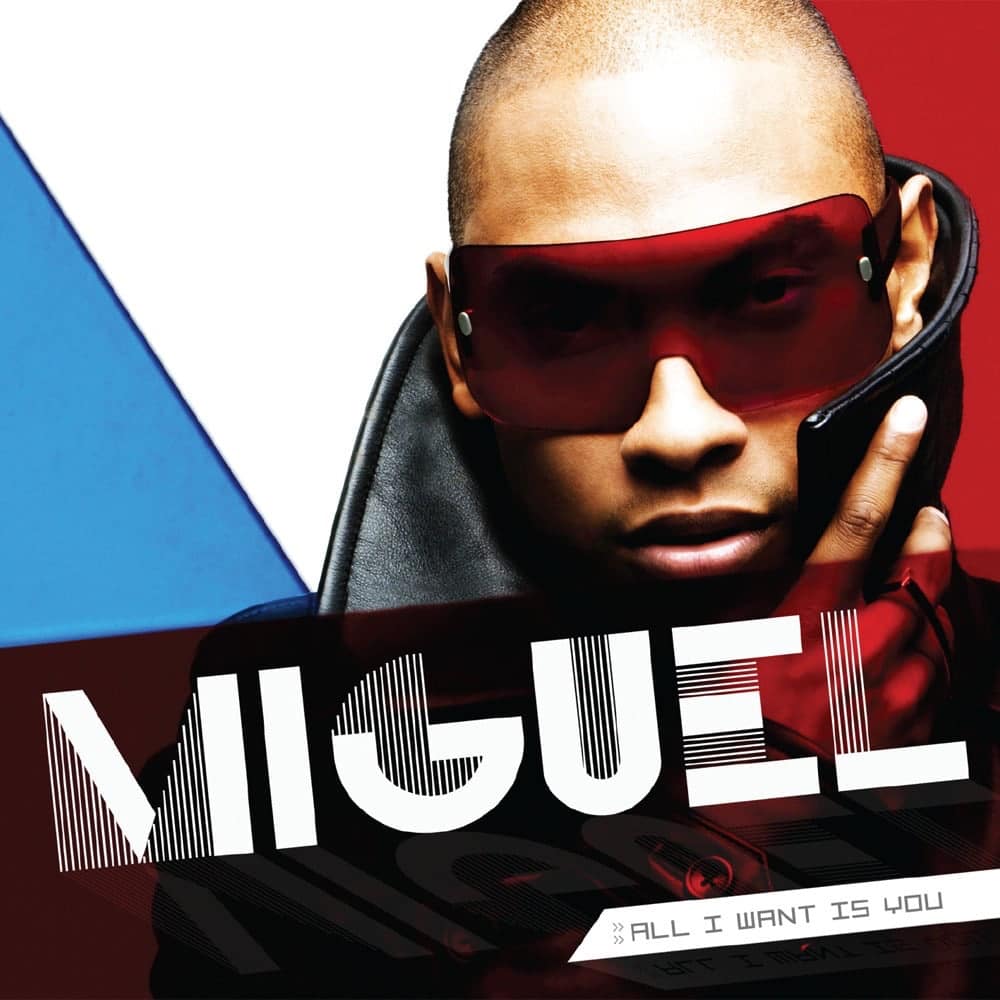 Released: November 30, 2010
Label: Bystorm, Jive
Singles: "All I Want Is You", "Sure Thing", "Quickie", "Girls Like You"
Features: J. Cole
All I Want Is You, Miguel's debut, introduced the world to an artist unafraid to mesh the rawness of rock with sultry R&B. Although it laid the foundation for the neo-soul crooner's later successes, this album has a youthful rawness to it, setting it apart in his discography. The title track, a collaboration with rapper J. Cole, showcases Miguel's knack for creating emotive hooks, while tracks like "Sure Thing" became anthems, cementing his ability to resonate with the soul-seeking youth. The project flirted with themes of love, ambition, and the growing pains of early adulthood. While not as polished or experimental as his subsequent releases, All I Want Is You holds its own with its sheer passion and showcases Miguel's burgeoning potential, making it clear that he was a force to be reckoned with in the R&B landscape.
Kaleidoscope Dream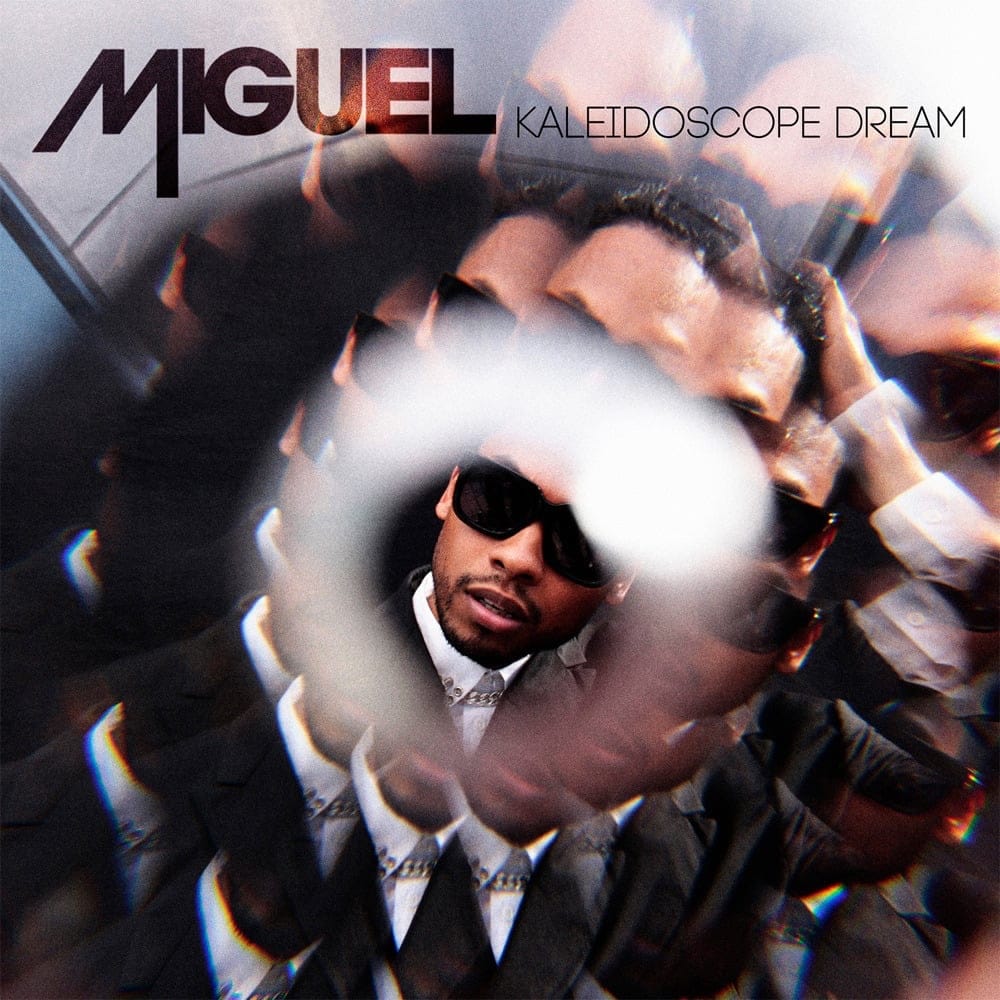 Released: September 25, 2012
Label: Bystorm, RCA
Singles: "Adorn", "Do You…", "How Many Drinks?"
Features: N/A
Kaleidoscope Dream, Miguel's sophomore effort, marked a significant evolution in his sonic journey. The album seamlessly blends traditional R&B with psychedelic rock, electro-funk, and smooth soul. It's here that the Los Angeles-born artist truly began to craft his niche, distancing himself from the pack with an avant-garde approach to urban music. Hits like "Adorn" and "Do You…" exemplify his uncanny ability to weave intricate harmonies with heartfelt lyrics, leaving an indelible mark on the listener. Dipping into sounds that were both nostalgic and forward-thinking, Miguel played with falsetto and groovy baselines, creating an auditory tapestry as diverse and colorful as the album's name suggests. In Kaleidoscope Dream, Miguel not only found his voice but also showcased a fearlessness in pushing the boundaries of what R&B could be, solidifying his position as one of the genre's innovative powerhouses.
War & Leisure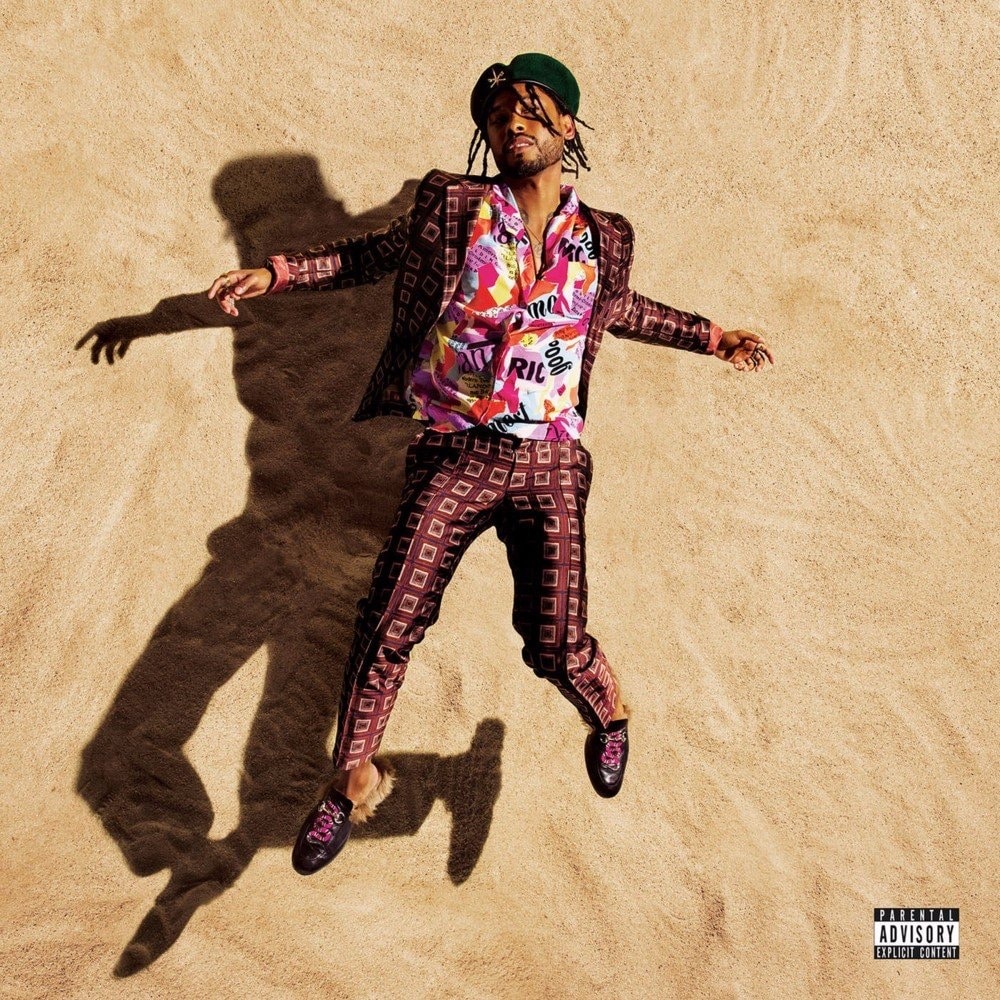 Released: December 1, 2017
Label: Bystorm, RCA
Singles: "Sky Walker", "Told You So", "Come Through and Chill"
Features: Travis Scott, Rick Ross, Quiñ, Kali Uchis, J. Cole and Salaam Remi.
War & Leisure stands as a testament to Miguel's growth as an artist and his ability to incorporate diverse sounds and themes into a cohesive project. This album, while deeply rooted in R&B, takes detours into funk, rock, and even reggaeton, with tracks like "Sky Walker" and "Caramelo Duro." The lyrical content effortlessly shifts between hedonistic pursuits and poignant social commentaries, capturing the duality of its title. While songs like "Told You So" reflect on personal freedoms and political undertones, others like "Pineapple Skies" offer a more optimistic and uplifting vibe. It's evident that the R&B crooner is in a contemplative state, weighing the tumult of the world against his own personal battles and joys. In War & Leisure, Miguel creates a sonic landscape where introspection and celebration coexist, further showcasing his evolution as both a musician and a thoughtful commentator on contemporary life.
Wildheart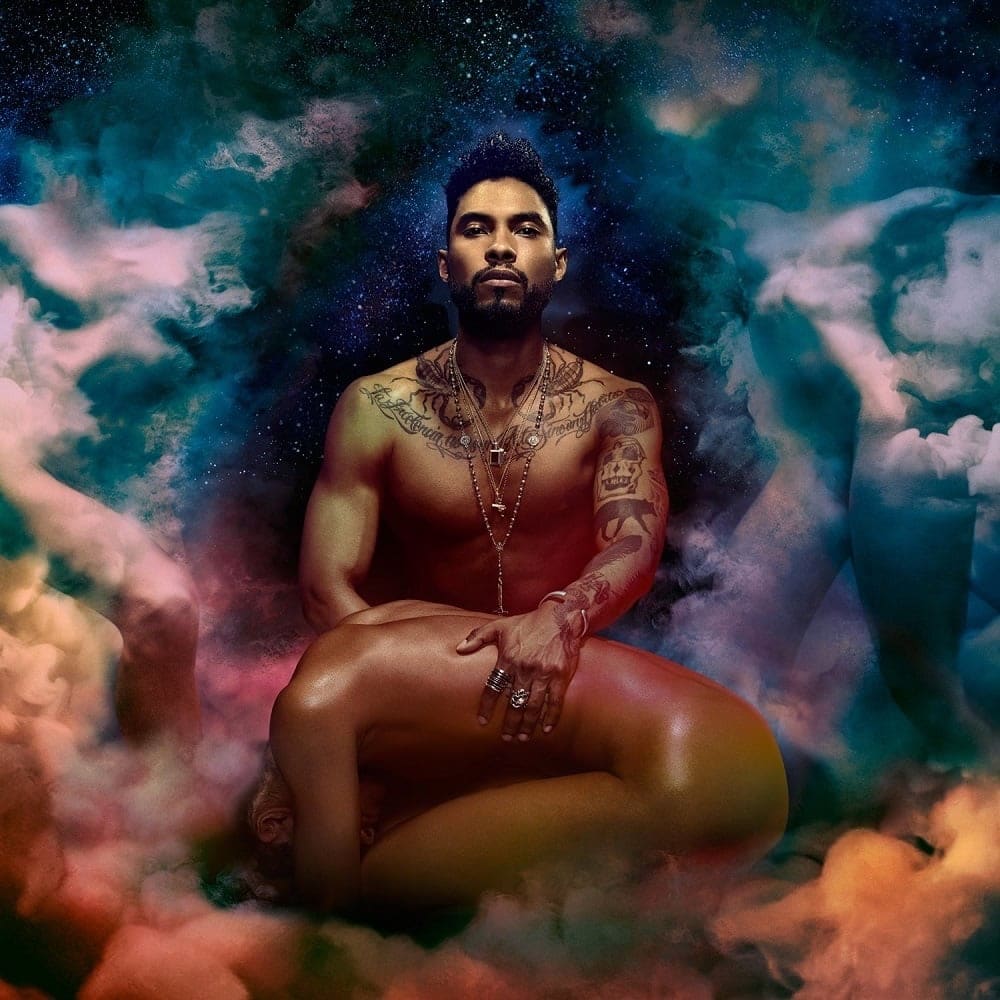 Released: June 29, 2015
Label: Bystorm, RCA
Singles: "Coffee"
Features: Lenny Kravitz and Kurupt.
Wildheart represents Miguel's most daring and introspective work, marking a clear deviation from conventional R&B boundaries. Fusing elements of rock, funk, and electronic music, the album is an exploration of love, identity, and self-reflection, all set against the backdrop of Miguel's Los Angeles roots. From the sultry grooves of "Coffee" to the raw, guitar-driven intensity of "waves," the record displays the singer's versatility and vocal prowess. It's not just about the soundscape; lyrically, Miguel delves deep into themes of sexuality, spirituality, and personal freedom. The introspective "What's Normal Anyway" stands out, questioning societal norms and the artist's place within them. By meshing diverse sounds and raw storytelling, Wildheart solidifies Miguel's position as a trailblazer in contemporary R&B, unafraid to challenge genre conventions and bare his soul in the process.