Run-D.M.C., the powerhouse trio from Hollis, Queens, wasn't just a group; they were a seismic force that reshaped the contours of hip-hop. Bursting onto the scene in the early '80s, they brought an unparalleled energy that bridged the streets of New York with the global soundscape.
From the raw authenticity of their self-titled debut to the genre-bending genius of Raising Hell, they crafted anthems that have withstood the test of time. The trio's fusion of rock and rap in tracks like "Rock Box" and "Walk This Way" with Aerosmith was more than just a musical collaboration—it was a cultural communion that expanded the boundaries of both genres. By championing streetwear with "My Adidas," they embedded hip-hop's fingerprints onto the fabric of global fashion, making an enduring impact on popular culture.
Beyond the music, their cultural milestones are the foundation upon which the modern hip-hop empire stands. From their iconic fedoras and gold chains to their unapologetic lyrics, Run-D.M.C.'s impact transcends their discography, solidifying their role as rap pioneers who rewrote the rules and redefined hip-hop's place in global culture.
So let's get into it. From the trio's game-changing debut, Run-D.M.C., to the genre-defining Raising Hell, we rank every Run-D.M.C. album, from worst to best.
Back from Hell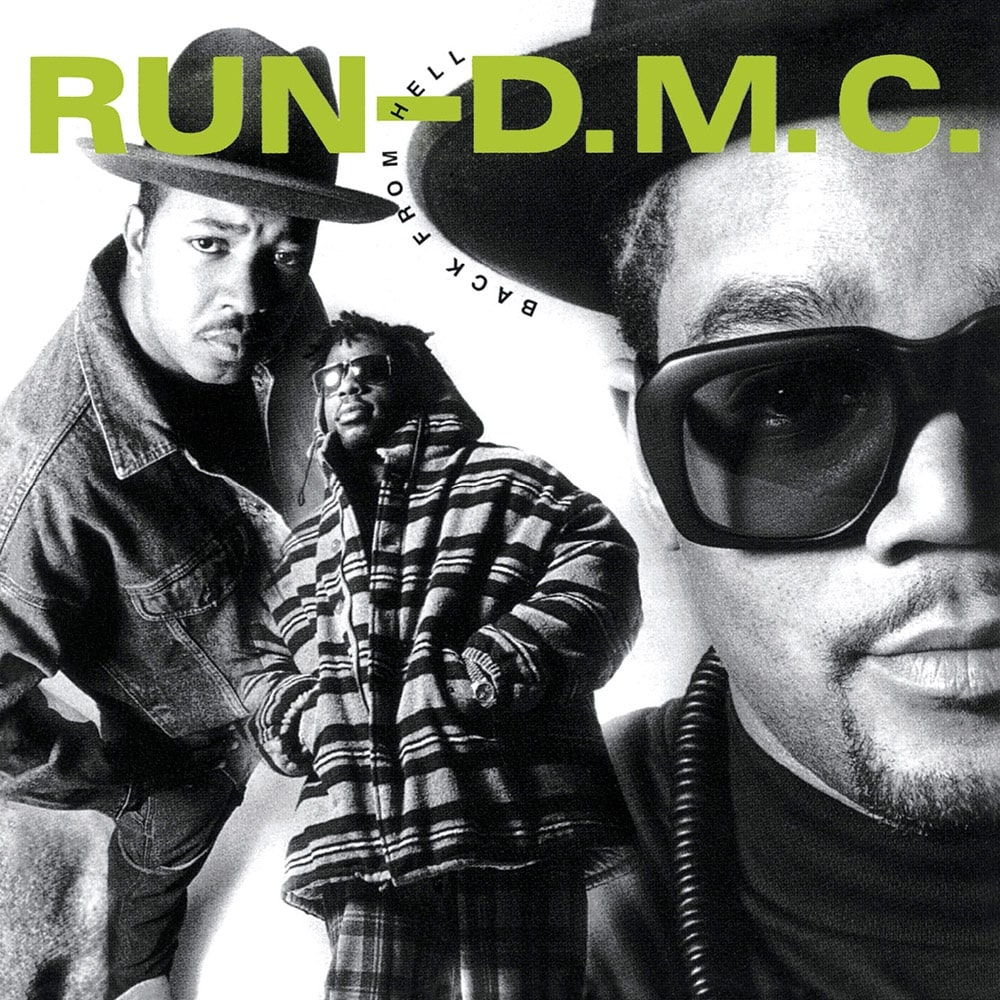 Released: October 16, 1990
Label: Profile
Features: N/A
Singles: "Pause", "What's It All About", "Faces"
1990 was a wild year for hip-hop. Groups were pushing boundaries, and the New School was cementing its place. Amidst this shift, Run-D.M.C. dropped Back from Hell, an attempt to mesh with the changing sonic landscape. The kings from Queens brought forth tracks like "Pause" and "The Ave," trying to infuse their foundational sound with the era's evolving vibes. But let's keep it a buck: while the trio always had the sauce, this wasn't their most celebrated project. There were moments when their attempt to blend with the New Jack Swing wave felt forced rather than fluid. Sure, there were glimpses of their pioneering fire, but some joints missed the mark, leaving heads longing for that classic Run-D.M.C. energy. In the grand narrative of their career, Back from Hell is a reflection of legends navigating a transformative period in hip-hop. While it might not be the most iconic chapter in their saga, it's a testament to their will to innovate and adapt, reminding us that even the greatest have their trials in the game.
Crown Royal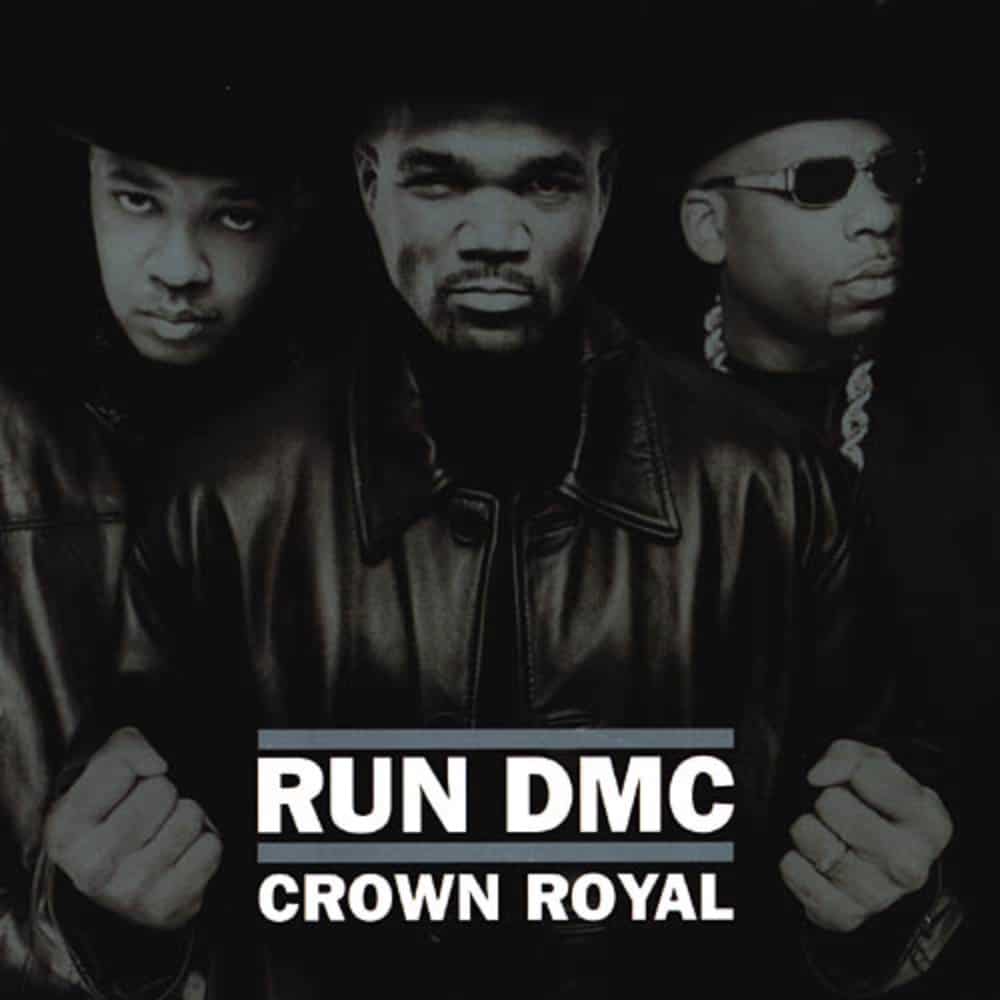 Released: April 3, 2001
Label: Arista
Features: Fred Durst, Stephan Jenkins, Sugar Ray, Everlast, Kid Rock, Nas, Prodigy, Fat Joe and Method Man.
Singles: "The Beginning (No Further Delay)", "Simmons Incorporated", "Crown Royal / Queens Day", "It's Over", "Rock Show", "Let's Stay Together (Together Forever)"
By the time 2001 rolled around, hip-hop had seen many faces and phases. Into this mix, Run-D.M.C. unleashed Crown Royal, an album that saw the trio linking up with a diverse ensemble of artists, from Kid Rock to Nas. It was clear: the Queens pioneers were seeking to bridge the generational gap, mixing their legendary boom-bap with the flavors of a new millennium. Yet, for all its collaborative energy, Crown Royal had the streets divided. While joints like "Rock Show" with Third Eye Blind showcased an innovative fusion, purists argued that the essence of that OG Run-D.M.C. sound got diluted amidst the plethora of features. Navigating their legacy, this album is emblematic of a time when the crew grappled with their iconic past while reaching for relevance in a rapidly changing hip-hop realm. Crown Royal might not get spun as the trio's magnum opus, but it stands as evidence of their resilience and perpetual drive to evolve within the culture they helped birth.
King of Rock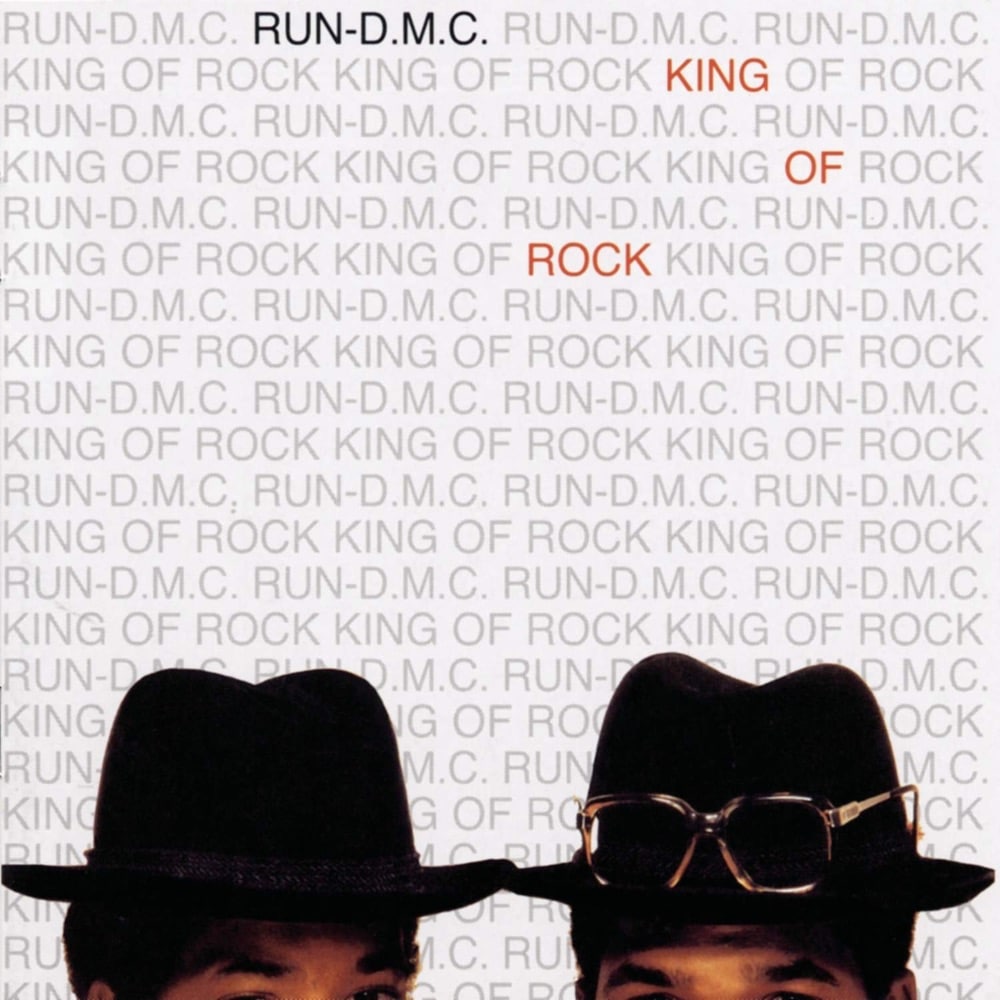 Released: January 21, 1985
Label: Profile
Features: Yellowman
Singles: "King of Rock", "You Talk Too Much", "Jam-Master Jammin' (Remix)", "Can You Rock It Like This"
1985 was a defining moment for hip-hop, and Run-D.M.C. was right at the epicenter with their sophomore effort, King of Rock. Bursting onto the scene with the title track, these rap legends declared their royalty, making it abundantly clear that hip-hop wasn't just a passing phase—it was here to dominate. The album, laced with tracks like "Can You Rock It Like This" and "You're Blind," was a sonic assault that fused the raw energy of rock with the gritty vibe of rap, solidifying the group's place as innovators. Their trailblazing fusion of genres laid down the blueprint for future acts, showcasing the limitless potential of hip-hop. In the chronicles of Run-D.M.C.'s journey, King of Rock holds a special place. It's where the group took their first steps towards etching their names in the annals of hip-hop and rock, proving that when you're truly dedicated to the craft, genres don't bind you—they only serve as canvases for your masterpieces.
Tougher Than Leather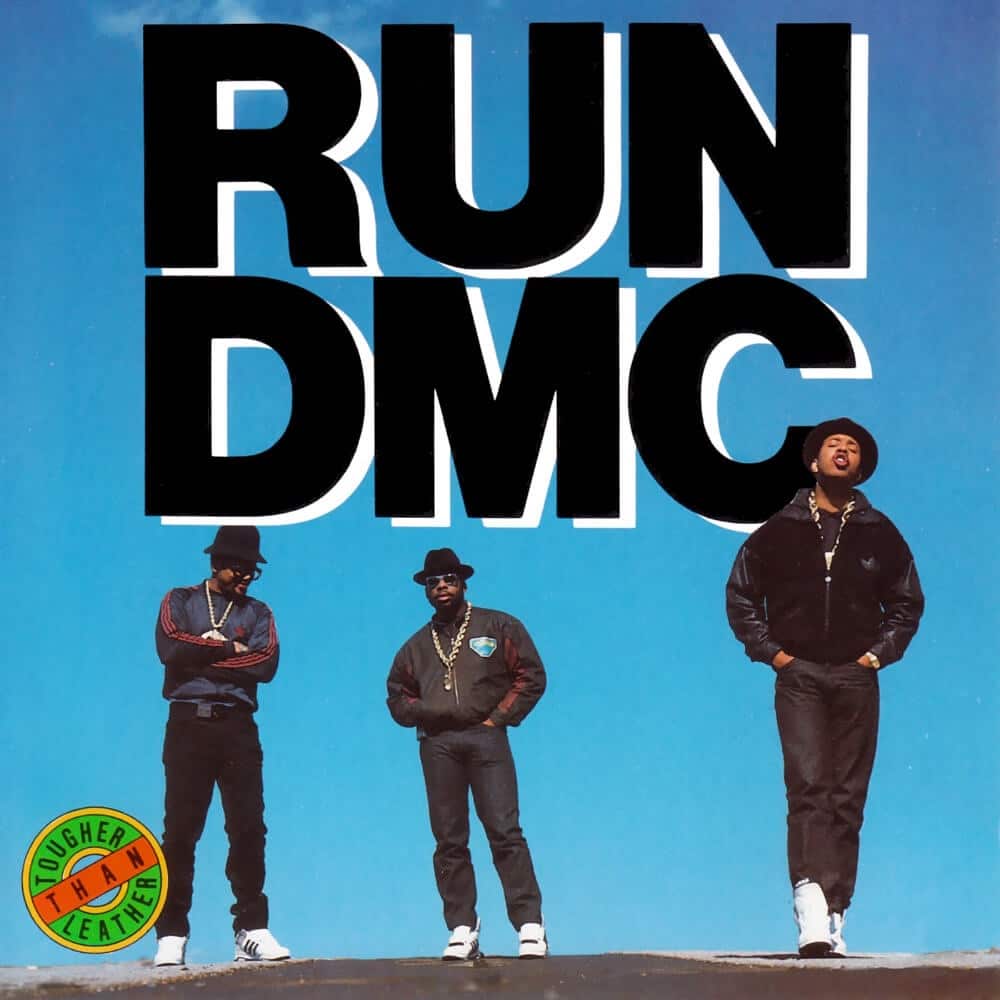 Released: May 17, 1988
Label: Profile
Features: N/A
Singles: "I'm Not Going Out Like That", "Mary, Mary", "Run's House"
Dropping in '88, Run-D.M.C. came through with Tougher Than Leather, a project that was also the soundtrack to their movie of the same name. In the heat of the Golden Age of hip-hop, the trio from Queens laid down tracks that were both reflective of the times and emblematic of their signature style. Hits like "Run's House" and "Beats to the Rhyme" saw them flexing lyrical muscle, while "Mary, Mary" gave a nod to their rock-rap fusion, flipping a classic rock joint into a hip-hop banger. The album echoed the bravado and swagger that the group was known for, wrapped in a package of beats that slapped and rhymes that resonated. Tougher Than Leather, while perhaps not always in the spotlight like some of their other joints, is no less essential in understanding the legacy of Run-D.M.C. It captures the essence of a time when hip-hop was asserting its dominance, and these kings from Queens were right there, mics in hand, leading the charge.
Down with the King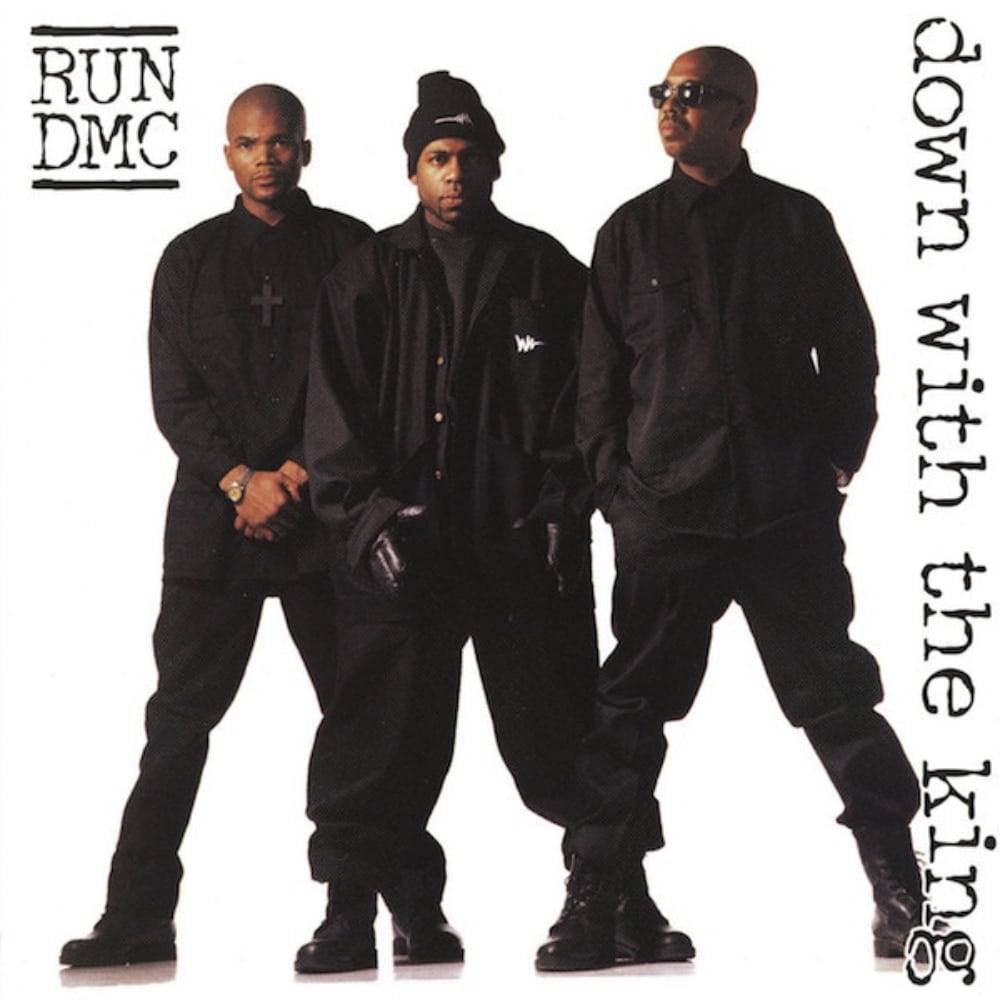 Released: May 4, 1993
Label: Profile
Features: Pete Rock & C.L. Smooth, Q-Tip, EPMD and Onyx.
Singles: "Down with the King", "Ooh, Whatcha Gonna Do"
1993 witnessed Run-D.M.C. reasserting their royal status in the hip-hop kingdom with Down with the King. This album was a dynamic convergence of old-school legends and the emerging voices of the 90s. The title track, produced by Pete Rock and featuring C.L. Smooth, was a perfect marriage of the foundational vibes with the new-school essence. Down with the King was more than just a comeback; it was a proclamation. It highlighted that while the game might change, the pioneers never fade. Collaborations with the likes of EPMD and Q-Tip showcased the respect Run-D.M.C. commanded among their peers, bridging the generational gap seamlessly. Tracks like "Come On Everybody" and "Can I Get It, Yo" saw the Hollis trio diving deep into the era's sound without losing their core identity. This project, in essence, was a celebration — of hip-hop, of their legacy, and of the unstoppable force that the group was. In the spectrum of Run-D.M.C.'s legacy, Down with the King stands as a powerful testament to their adaptability and eternal reign in the rap game.
Run-D.M.C.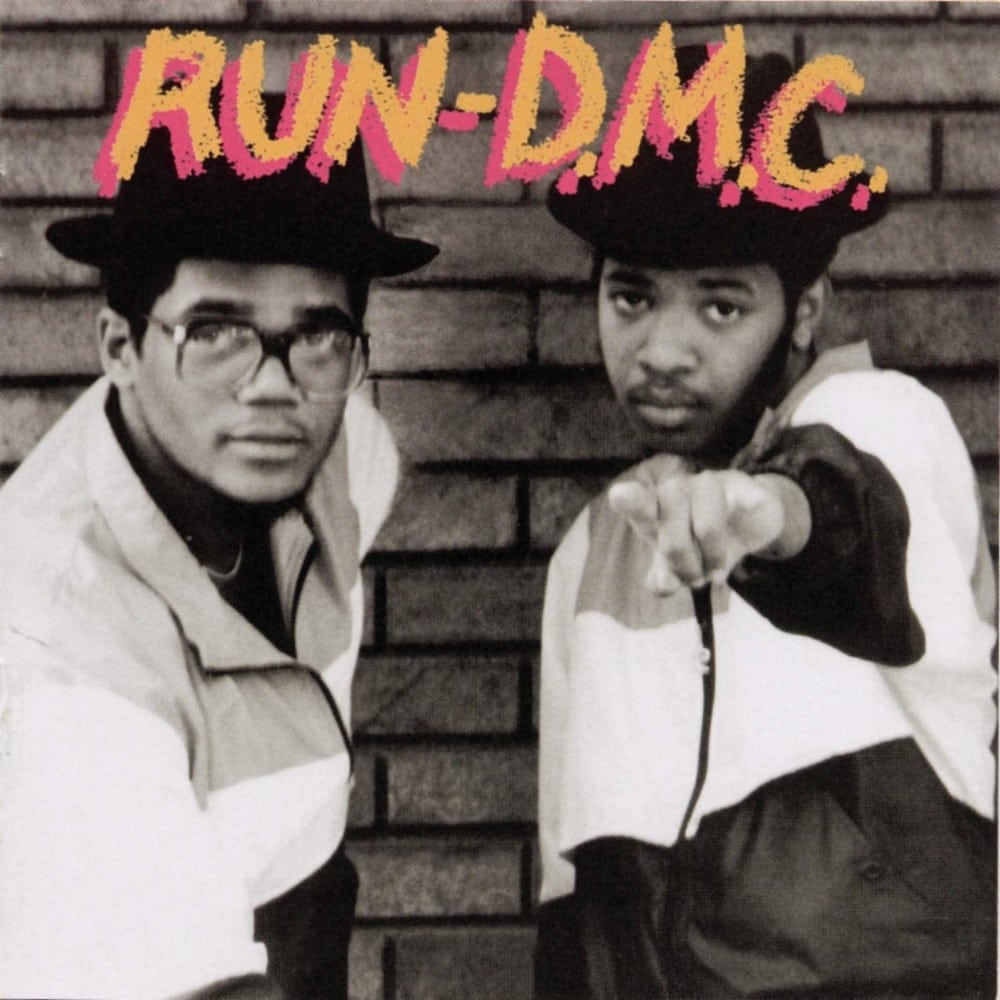 Released: March 27, 1984
Label: Profile
Features: N/A
Singles: "It's Like That", "Hard Times", "Rock Box", "30 Days", "Hollis Crew (Krush Groove 2)"
In '84, three kids from Hollis, Queens, changed the game with a self-titled debut became a cultural statement from the most important music genre to emerge in recent history. Run-D.M.C. roared onto the scene with a stripped-down sound that was worlds apart from anything before it. With tracks like "It's Like That" and "Sucker M.C.'s," the trio introduced a raw, unfiltered vibe that would come to define a generation. The album was a revolt against the disco-infused hip-hop tracks of the early '80s. It was the boom-bap, the heavy beats, and the sheer audacity of rhymes that showcased the streets, the struggles, and the unapologetic swagger of the urban narrative. From the braggadocio of "Rock Box" to the iconic lines of "Hard Times," Run, DMC, and Jam Master Jay weren't just rapping; they were laying down the very pillars of hip-hop. Run-D.M.C. wasn't just an album—it was a revolution. The blueprint they laid with this debut became the foundation for countless MCs and crews that followed. More than a piece of hip-hop history, this album stands as an anthem, echoing the relentless spirit of the culture's early days.
Raising Hell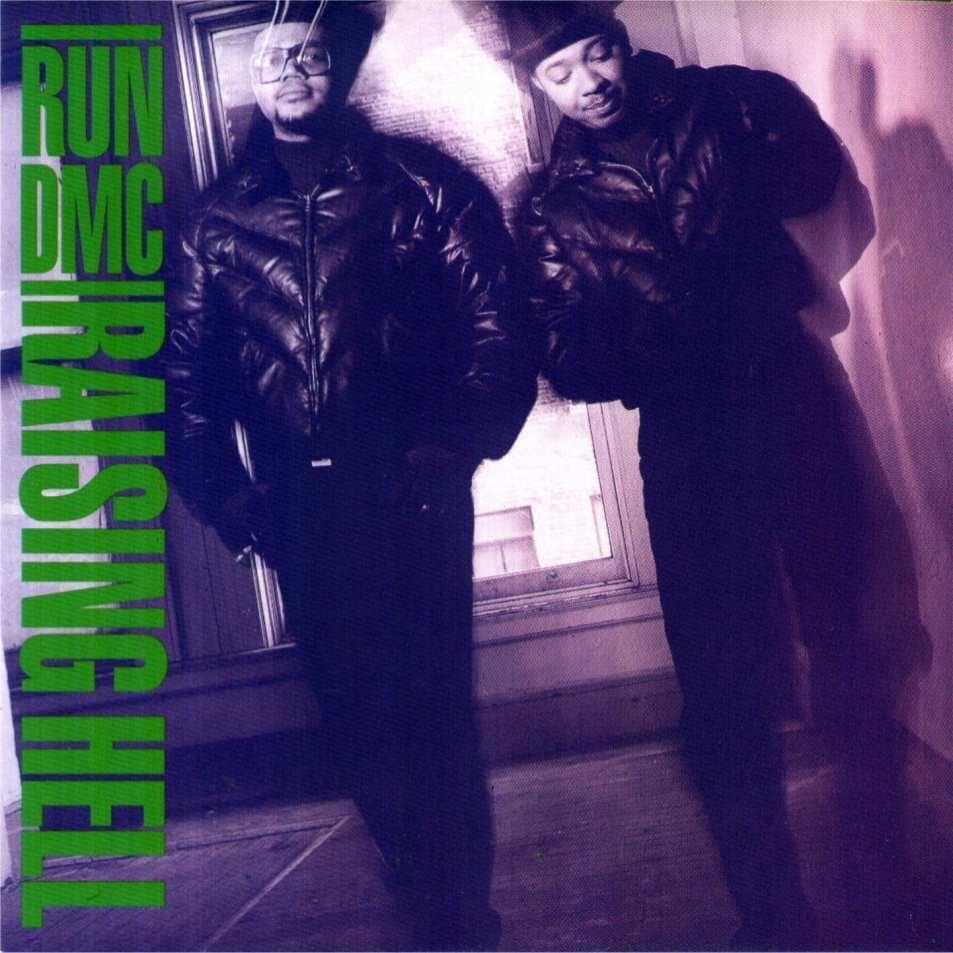 Released: May 27, 1986
Label: Profile
Features: N/A
Singles: "My Adidas", "Walk This Way", "You Be Illin'", "It's Tricky"
1986 saw the eruption of a hip-hop volcano named Raising Hell. When Run-D.M.C. dropped this gem, they weren't just raising the bar—they were constructing an entirely new ceiling. This album was their magnum opus, a perfect blend of hardcore rap elements with rock undertones, signifying that hip-hop had the power and range to transcend genres and boundaries. "Walk This Way" featuring Aerosmith, a game-changing track, broke all the conventions. It wasn't just a collab; it was a cultural handshake between rock and rap, taking the airwaves by storm and opening doors for hip-hop onto mainstream radio and MTV. But the trio didn't stop there. With tracks like "My Adidas," they infused hip-hop into popular culture, setting early trends in fashion and branding. Then there's "Peter Piper," a masterclass in storytelling, with Jam Master Jay on the ones and twos, showcasing why he's one of the illest to ever touch the turntables. Raising Hell is iconic. It's the album where Run-D.M.C. claimed the throne and solidified their place as hip-hop royalty. In the vast realm of hip-hop discography, this is not just an album; it's a landmark, a beacon shining brightly, illustrating the power, influence, and sheer genius of three kids from Queens, who reshaped music forever.