In the world of hip-hop, the Wu-Tang Clan holds a unique place in every rap fan's heart. The legendary Staten Island group has produced some of the culture's most acclaimed albums , marked by game-changing production and unparalleled lyrical technique. Though renowned for their collective work, each member of the Wu has also carved out a unique niche through solo projects that are as diverse as they are ingenious.
These solo endeavors offer listeners a deeper exploration into each member's distinct artistry, showcasing a breadth of creativity that extends beyond the group's collective identity. Be it the fantastical journey into RZA's alter-ego Bobby Digital, the gripping mafioso narratives of Raekwon's "Only Built 4 Cuban Linx…" or the raw, chaotic energy of Ol' Dirty Bastard's "Return to the 36 Chambers: The Dirty Version", these solo projects reflect an intricate tapestry of divergent but equally captivating narratives.
Each album carries its own distinct charm and flair. Ghostface Killah's "Ironman" offers an unflinching look into a world perched on the precipice of chaos, while GZA's "Liquid Swords" presents an eerily compelling aesthetic, bolstered by his razor-sharp lyricism. Meanwhile, Method Man's "Tical" and "Blackout!" (in collaboration with Redman) underscore his distinctive style and flair, replete with sharp, humorous rhymes and energetic freestyles.
So let's get into it. From the Gravediggaz's 6 Feet Deep to Chef's Only Built 4 Cuban Linx… to Ghostface Killah's Fishscale , here are the top 25 best Wu-Tang Clan solo albums of all time.
25. Cappadonna – The Pillage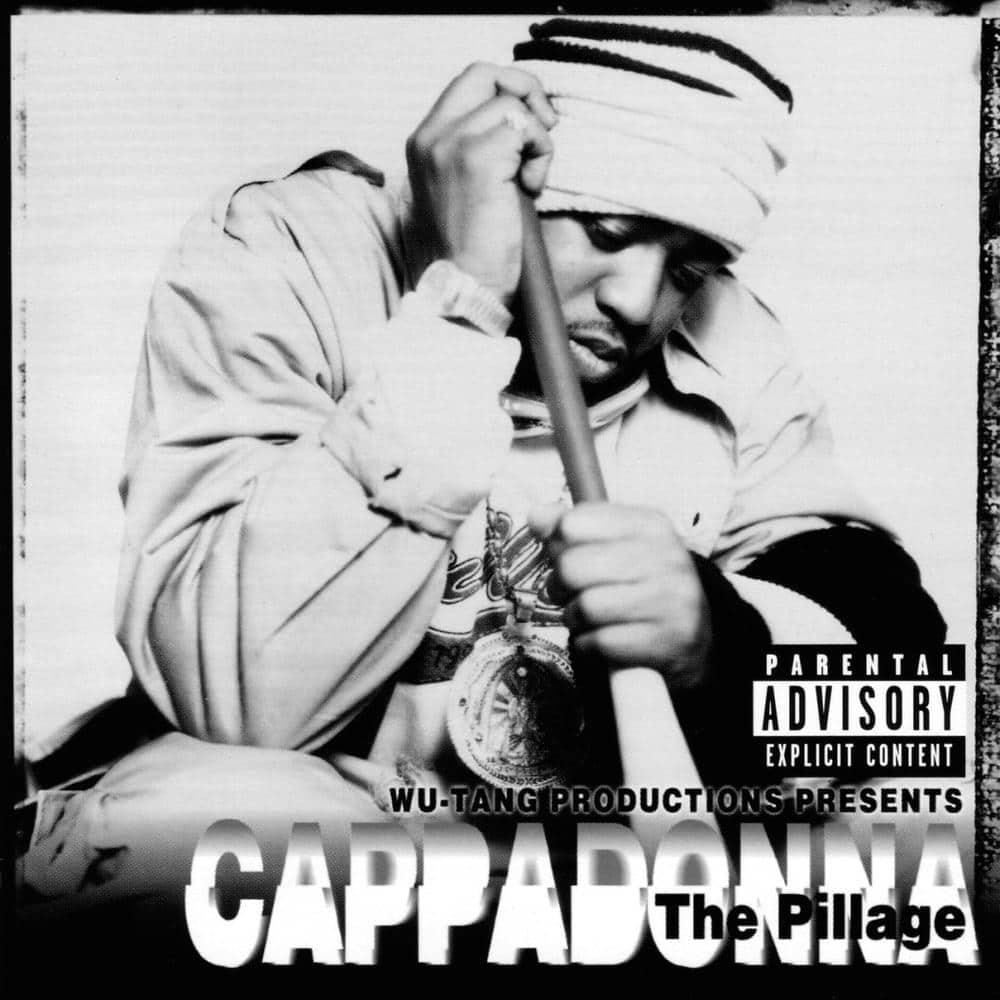 Released: March 24, 1998
Label: Razor Sharp Records, Epic Street
The mid-'90s marked the golden era of Wu-Tang Clan's dominance, and The Pillage by Cappadonna emerged as a curious standout. Cappa's lyrical style, distinctive and divisive, was unique even within the Wu-Tang Clan, often being compared to a raw, unfiltered Ghostface Killah. Although his lyrics were occasionally mocked for their perceived absurdity, the album achieved gold status, a testament to the Wu's total dominance of the rap game. The production, largely helmed by RZA and True Master, laid down an intricate musical landscape that accommodated Cappadonna's unconventional flow and made the album a worthwhile exploration for Wu diehards.
24. Inspectah Deck (with 7L & Esoteric as Czarface) – Every Hero Needs a Villain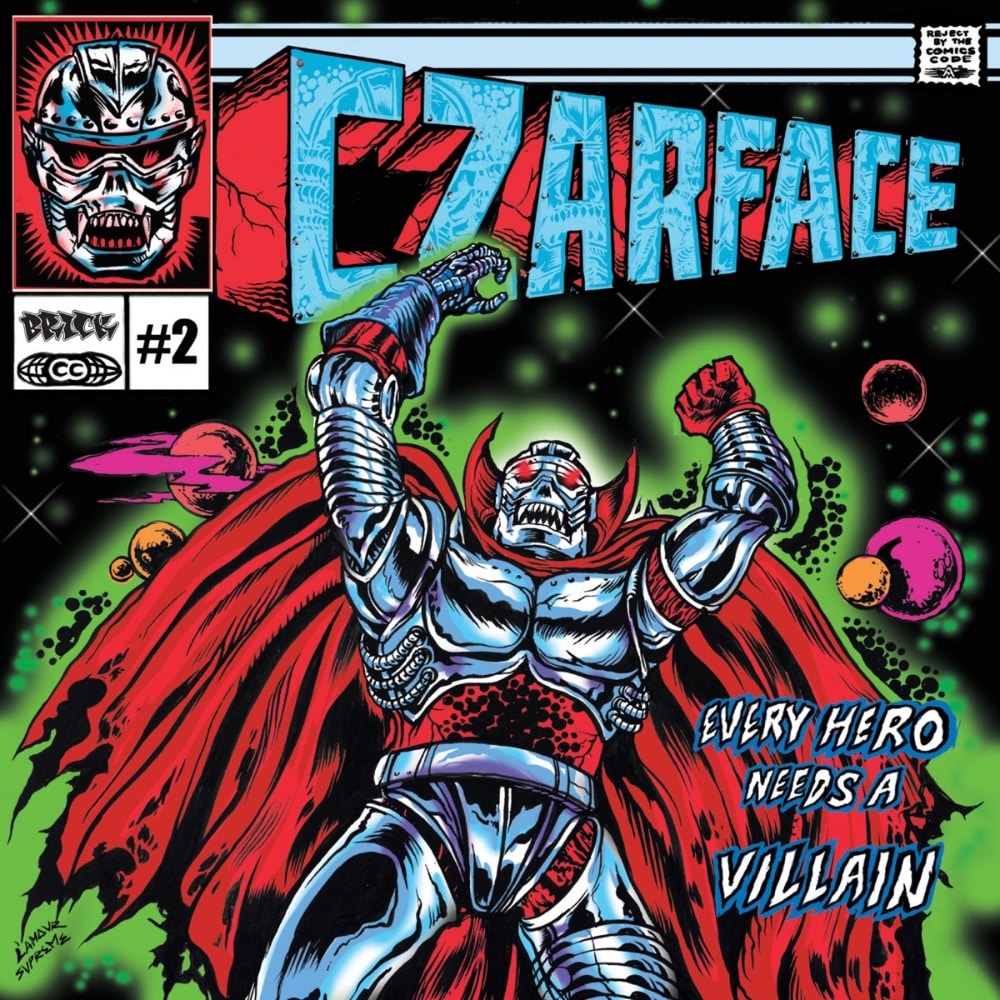 Released: June 16, 2015
Label: Brick Records
The triple-threat alliance of Inspectah Deck, 7L, and Esoteric resurfaced on Every Hero Needs a Villain , an album that adhered to a winning formula from their previous joint project. Infused with a heavy dose of pop culture references and samples, the album was a delightful blend of Deck's and Esoteric's rap prowess, filled to the brim with witty wordplay and solid punchlines. Guest features like Large Professor, DOOM, and R.A. the Rugged Man added extra layers of intrigue, complementing the trio's chemistry and enhancing the overall listening experience.
23. Ghostface Killah (with Sheek Louch) – Wu Block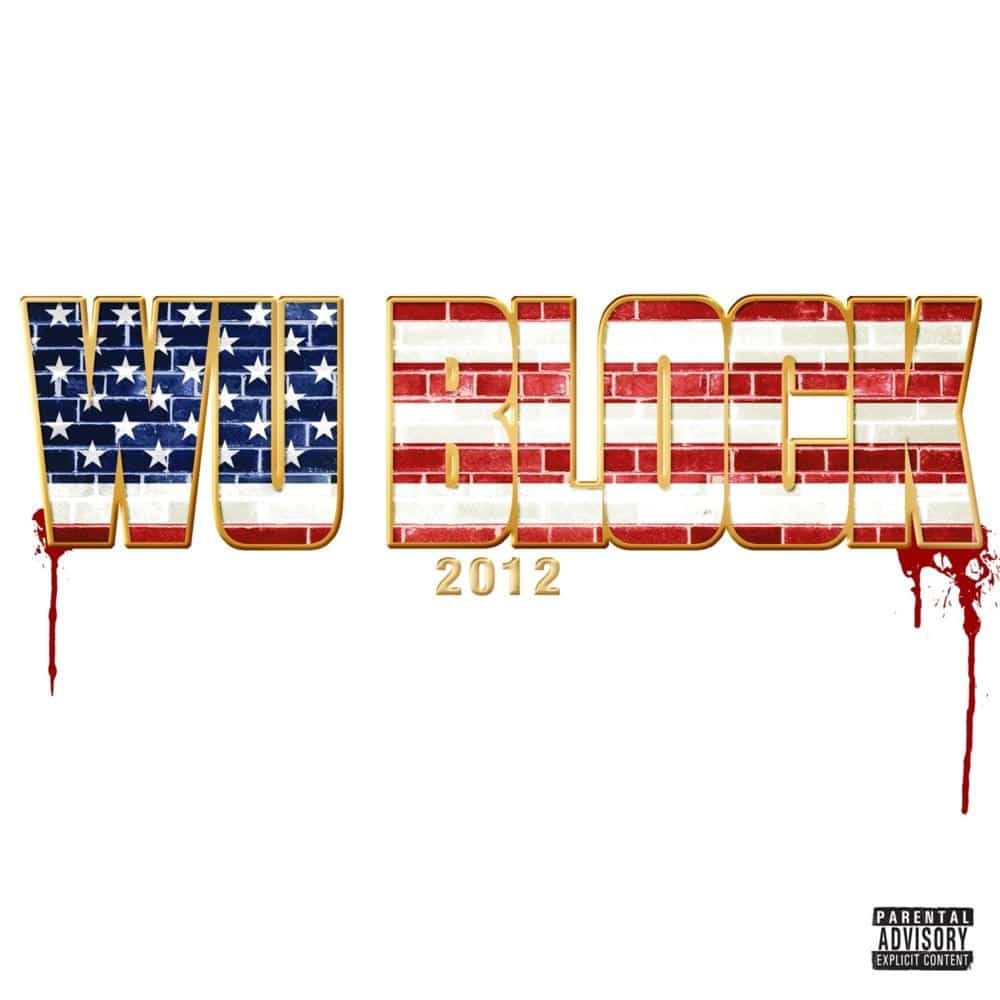 Released: November 27, 2012
Label: E1
Wu Block , a brainchild of Ghostface Killah and Sheek Louch, brought together the energy of Wu-Tang Clan and D-Block in a collaboration of New York rap legends . Ghostface Killah's vivacious creativity found a unique counterpoint in Sheek Louch's impassioned vocal delivery, creating an intriguing dynamic throughout the album. In addition to the solid contributions from the co-leaders, appearances from Raekwon, Styles P, Method Man, and Jadakiss added depth to the album's lyrical canvas, making Wu Block a worthy addition to the golden age boom-bap traditions.
22. GZA – Legend of the Liquid Sword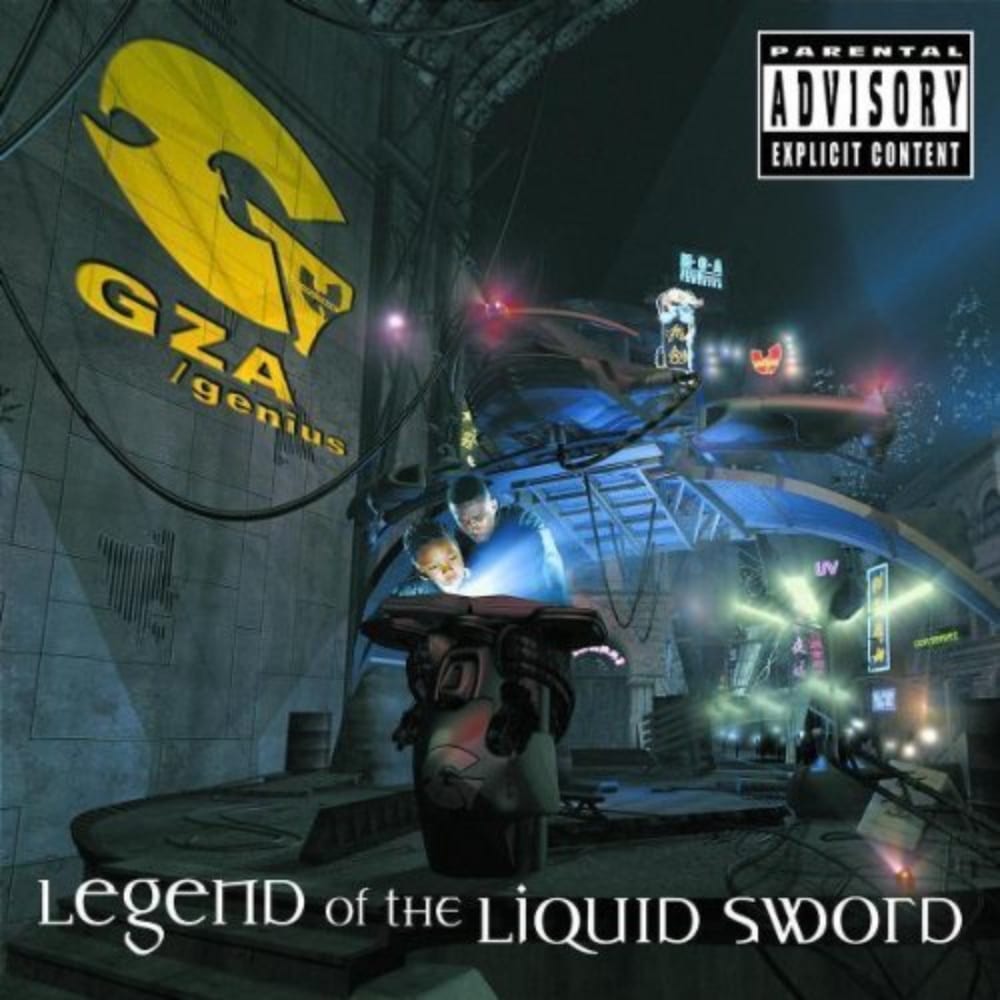 Released: December 10, 2002
Label: MCA, Universal Records
Throughout his career, GZA has long been a pillar of the Wu-Tang Clan's legacy. His commitment to razor-sharp lyricism, his extraordinary knack for storytelling, and his ability to radiate rawness are all on full display in Legend of the Liquid Sword . While RZA's production doesn't grace the album like it did on Liquid Swords , the Genius is supported by reliable beat-makers like Arabian Knight, DJ Muggs, Mathematics, Bink! and Jay "Waxx" Garfield, whose production boasts vibes of grandeur. Contributions from other Wu members — Ghost, Deck, Masta Kills — only enhance the overall impact, but the real brilliance lies in GZA's lyrical prowess — the standout track "Fame" is one of his best wordplay tracks ever.
21. Method Man – 4:21… The Day After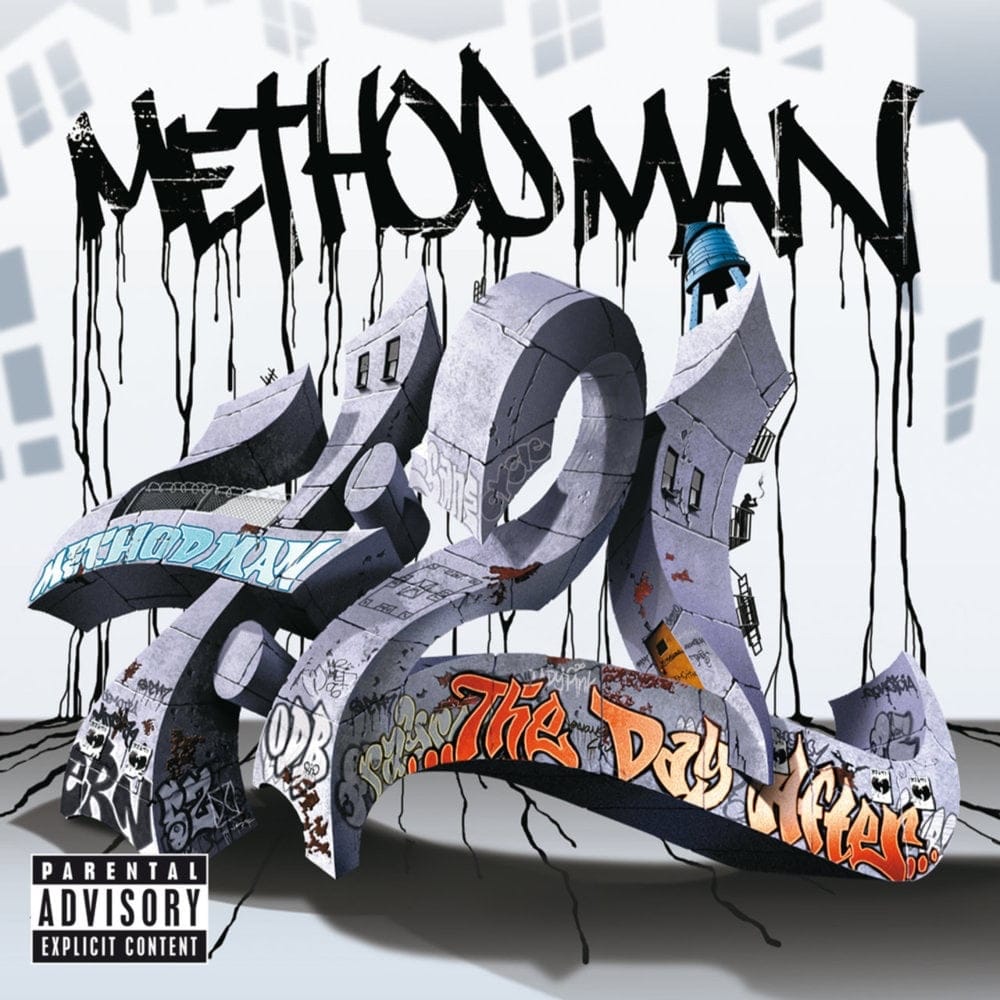 Released: August 29, 2006
Label: Def Jam Recordings
Method Man's fourth album 4:21…The Day After was his earnest attempt to break free from the shadows of his past successes and prove his prowess as a solo MC. Although not entirely echoing his initial brilliance from Tical , the album does hold some notable gems. The powerful "Say," featuring a Lauryn Hill-covering-Bob Marley sample, and "Dirty Mef" with a verse from the late Ol' Dirty Bastard, stand out, along with the RZA and Erick Sermon produced "Walk On." However, it is not without its pitfalls, with tracks like "Got to Have It" and "Let's Ride" lacking originality, and the closing "4 Ever" seeming like a radio-friendly afterthought. Despite these drawbacks, the album showcases promising production and solid verses, offering fans one of the more solid releases of the 2000s by a Wu rapper not named Ghostface Killah.
20. Raekwon – Shaolin vs. Wu-Tang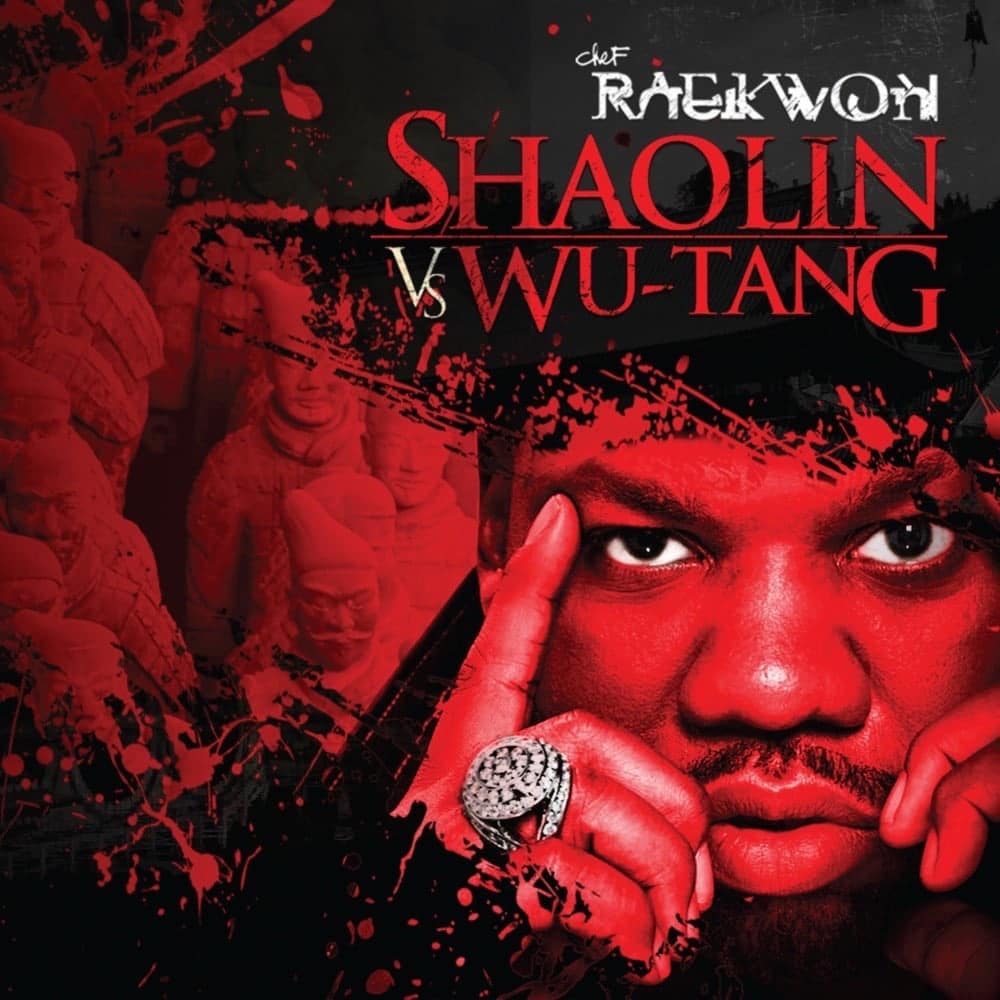 Released: March 8, 2011
Label: Ice H2O, EMI
Taking us back to the golden age of Wu-Tang Clan, Raekwon's Shaolin vs. Wu-Tang released in 2011, is a nod to the group's classic sound. The album brims with the nostalgia of the 90s Wu-Tang era while delivering an array of fresh beats that offer something new to the listener. Despite its lean runtime, the album is densely packed with cinematic samples, gritty melodies, and Chef's trademark flow that keeps you hooked from start to finish. While some guest verses might fall short, Raekwon's compelling lyrical abilities shine throughout the album, ultimately making it a significant addition to his discography, as well as the Wu catalogue.
19. Inspectah Deck – Uncontrolled Substance
Released: October 5, 1999
Label: Loud, Relativity
Not always given the spotlight in Wu-Tang's universe, Inspectah Deck fashioned a solid footing with Uncontrolled Substance . While he might lack the glamour of some members, Deck's strength lies in his substantial lyrical craft. His solo debut forgoes flamboyance for thoughtful lyricism, carving a unique space in the Wu-Tang universe. The album is an urban symphony that merges gritty street narratives with meditative Five Percenter ideology, and unexpected themes of romance. High-energy tracks such as "Movas N Shakers" and emotive numbers like "Lovin' You" add diverse colors to the auditory palette. Even without the razzle-dazzle of other Clan members, Deck proves that it's the substance, not style, that defines an unforgettable album.
18. Ghostface Killah – 36 Seasons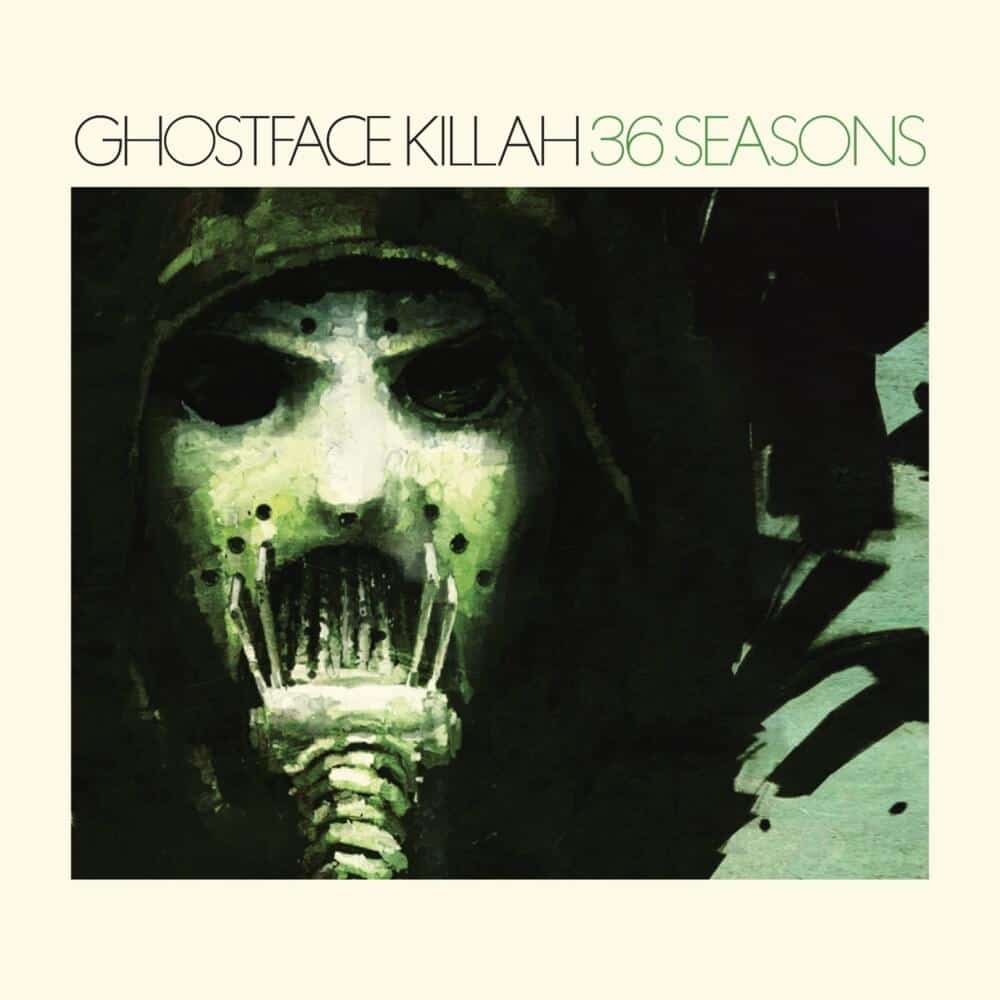 Released: December 9, 2014
Label: Tommy Boy
Following up the brilliant Twelve Reasons to Die from the year prior, Ghostface Killah returned with the magnificent 36 Seasons , embodying the Tony Starks persona in a narrative that paints a vivid picture of his home ground Staten Island. The album leans heavily into its '70s blaxploitation-inspired aesthetic, all while Ghost weaves complex narratives of betrayal, revenge, and redemption. Supported by the funk-infused production by The Revelations, the Wu-Tang rapper's storytelling prowess shines throughout, showcasing his unique ability to navigate both high-energy and more introspective tracks. Guest appearances from Pharoahe Monch, Kool G Rap, Tre Williams, and AZ provide varied moments of brilliance, adding additional layers to an already rich narrative.
17. Masta Killa – No Said Date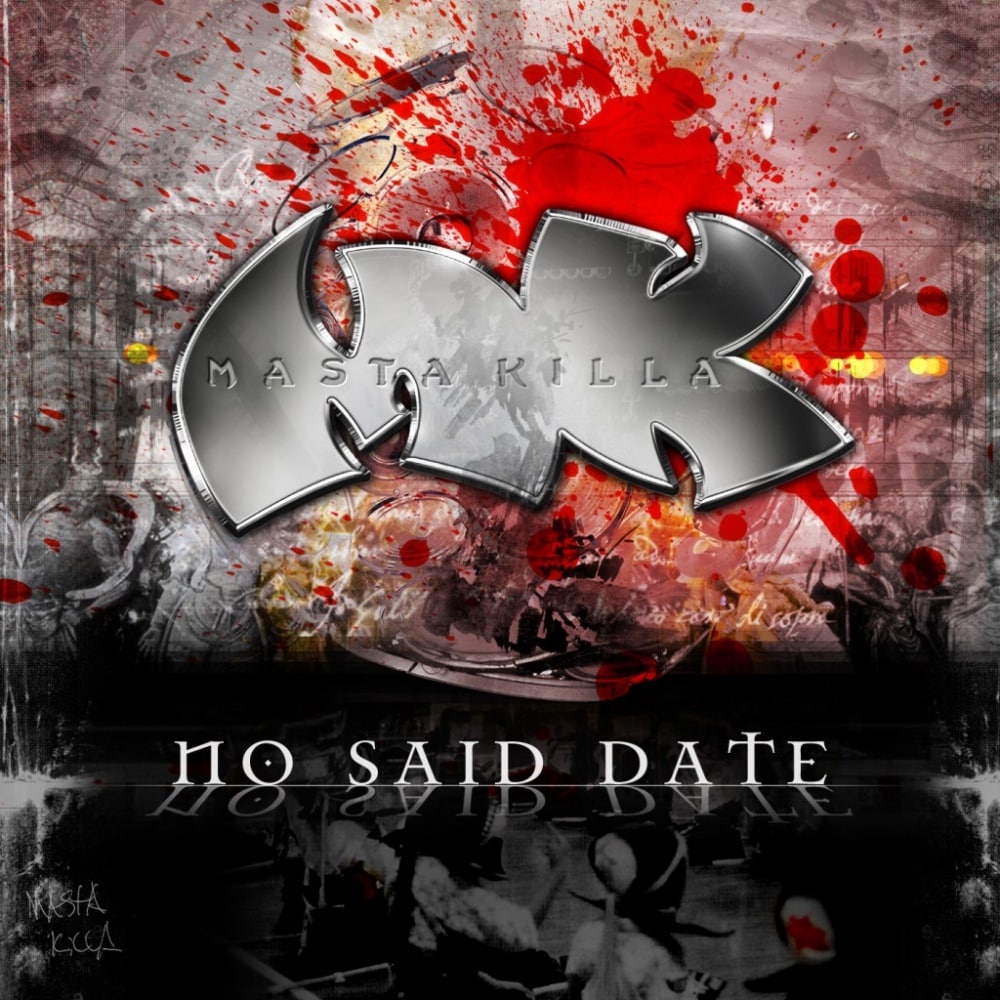 Released: June 1, 2004
Label: Nature Sounds, Fontana
Masta Killa's No Said Date represents the pinnacle of patience and dedication to the craft. Debuting over a decade after the formation of the Wu-Tang Clan, Masta Killa took his time to perfect his solo project. And the wait was worth it. The album paints a vivid picture of the Clan's evolution, chronicling their rise, reign, and the adversity they faced. It isn't just a solo project, but an opportunity for a group renaissance. Masta Killa's distinct slow-flow lyricism commands attention, and his artful storytelling is backed by a range of stellar producers, each of whom brings a unique sonic aesthetic to the project.
16. Ghostface Killah – Twelve Reasons to Die
Released: April 16, 2013
Label: Soul Temple, RED Distribution
Twelve Reasons to Die marks another triumph for Ghostface Killah, this time in collaboration with esteemed composer Adrian Younge. The album sees Ghostface reprising his Tony Starks persona, seeking revenge against the DeLuca crime family in a gritty, cinematic narrative. Though the conceptual nature of the album occasionally hinders its flow, it doesn't detract from the sheer artistic ambition Ghost demonstrates. The live instrumentation, courtesy of Younge, offers a distinctive backdrop for the robust storytelling, resulting in a fascinating marriage of sound and lyricism. This album highlights Ghostface's consistent ability to reinvent his style while staying true to his Wu-Tang roots.
15. Raekwon – The Wild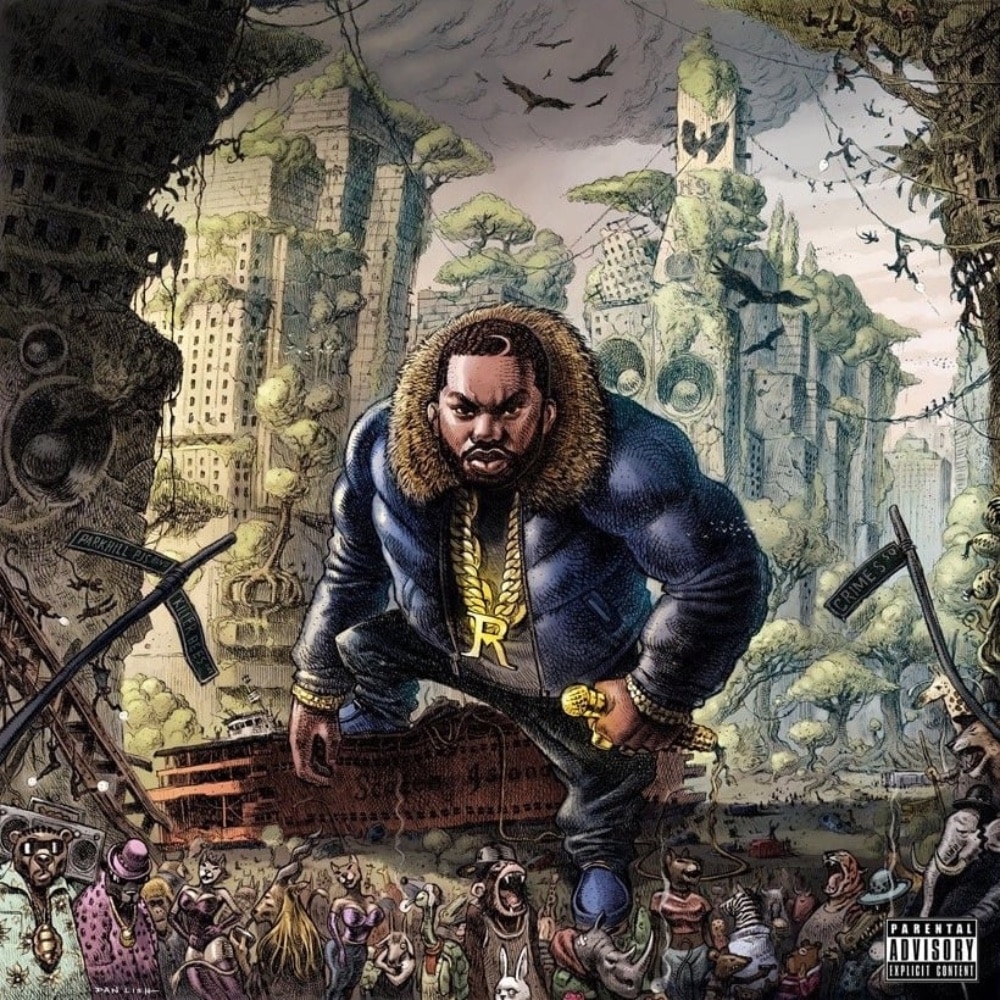 Released: March 24, 2017
Label: Ice H2O Records, Empire Distribution
With The Wild , Raekwon reclaims his throne in the rap pantheon. It's an homage to his unmatched storytelling skills and linguistic gymnastics, two decades into his illustrious career. His songs are woven with intricate narratives that immerse the listener in vivid portraits of street life. Tracks like "I Have Nothing" and "Crown of Thrones" showcase Raekwon's acute eye for detail, warranting multiple listens. The album deviates from the usual Wu-Tang playbook of feature-heavy records, letting Raekwon's individual brilliance take center stage. Despite occasional criticism on production, the brooding beats capture the Wu-Tang's signature dark undertones. The Wild stands as a testament to Raekwon's enduring relevance in the rap world and his enduring impact as a New York staple.
14. RZA – Bobby Digital in Stereo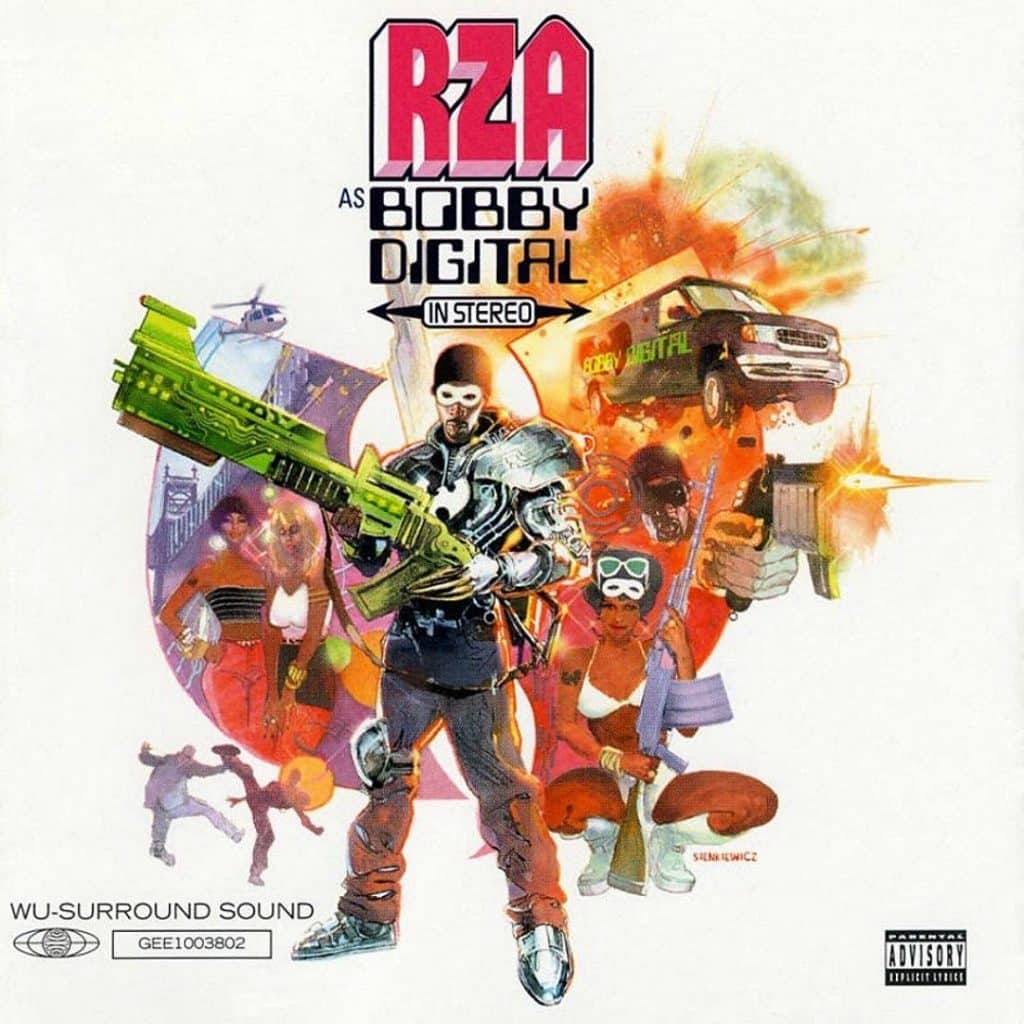 Released: November 24, 1998
Label: Gee Street, V2, BMG Records
Bobby Digital in Stereo is RZA's surreal escapade into the world of his alter-ego, Bobby Digital. To some, it may seem like a ruse, but there's no denying the atmospheric hip-hop environments RZA crafts. Songs like "Righteous Way" and "Glocko Pop" brim with the signature Wu-Tang hypnotic aesthetic and eerie charm. While the album might feel sketchy or incomplete at times, RZA's exploration of the Bobby Digital concept hints at a compelling narrative under the surface. Even with the imperfections, Bobby Digital in Stereo offers an intriguing peek into RZA's fertile imagination, highlighting his talent for spinning the mundane into captivating rap sagas.
13. Ghostface Killah – The Pretty Toney Album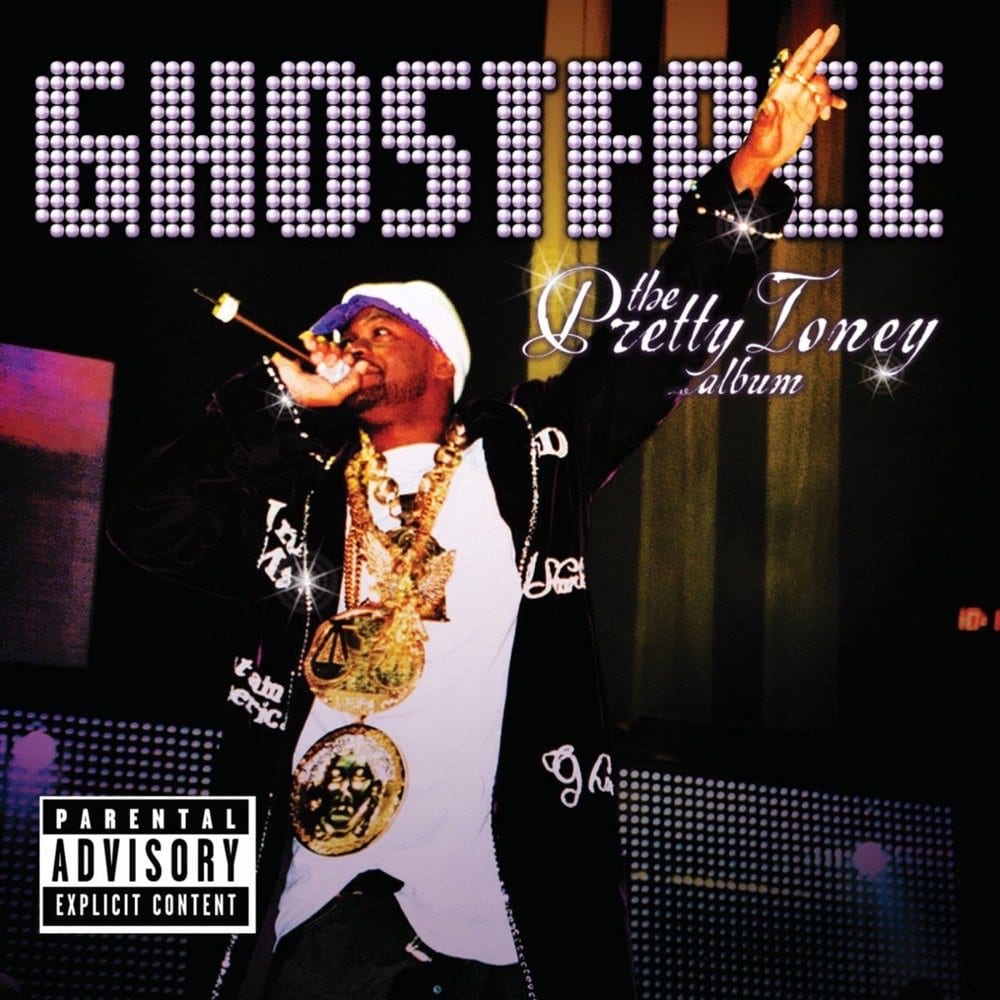 Released: April 20, 2004
Label: Def Jam
Proving himself to be the main torchbearer of the Wu-Tang Clan brand during the 2000s, Ghostface Killah returned in 2004 with The Pretty Toney Album , three years after Bulletproof Wallets . The album sports a unique 70s soul vibe, from "Biscuits" to "Beat the Clock," through a heady mix of lyricism and classic beats. The essence of Ghost's allure, particularly in tracks like "Holla," lies in his ability to sprinkle charisma on any beat. Despite the underwhelming radio single "Tush", the overall album is a triumph of Ghost's vision, exuding his unique style with an air of confidence.
12. Method Man – Tical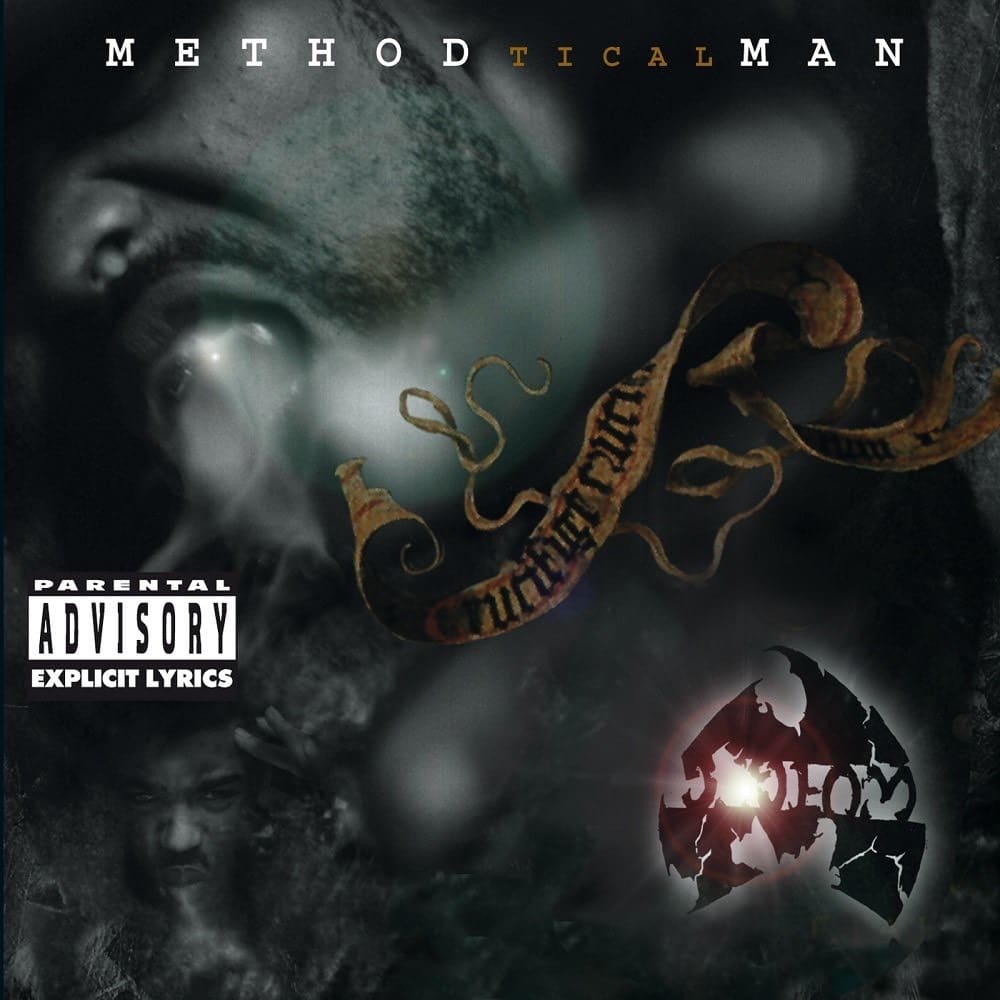 Released: November 15, 1994
Label: Def Jam
Method Man's debut solo venture, Tical , spins an unworldly tale which marks him as a singular star within the Clan's constellation. Meth's rhymes are sharp and surprisingly humorous, cascading over RZA's swarming soundscapes with a comfortable ease. "Meth vs. Chef," featuring Raekwon, stands as a clear testament to Meth's distinctive flair, intertwining verses that spar and resonate. Free of unnecessary frills and overflowing with darkly-tinted hip-hop magic, Tical stands as a beacon in the Wu-Tang's first onslaught while also underscoring Meth's stand-out talent.
11. Ghostface Killah – Fishscale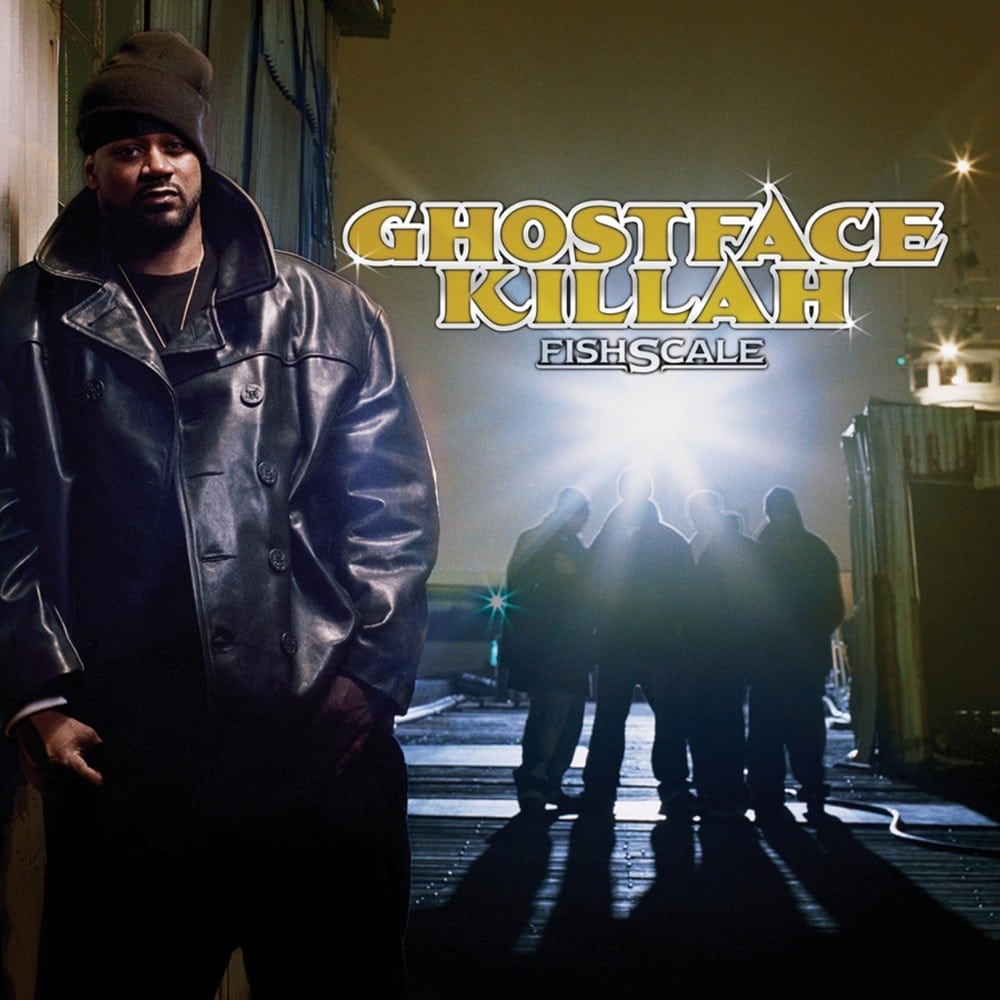 Released: March 28, 2006
Label: Def Jam
Fishscale by Ghostface Killah is like a masterclass in lyrical painting. Ghost etches an elaborate narrative that leaves the listener hanging onto every verse, immersing them in a world meticulously built with his words. Tracks like "Underwater" and "Whip You with a Strap" are not only musically memorable but are also powerful vignettes that push the boundary of hip-hop storytelling. Ghostface's gift for choosing unique beats and weaving emotive tales makes Fishscale a vital masterpiece in his discography, reaffirming his indispensable role in the Wu-Tang Clan's legacy.
10. GZA (with DJ Muggs) – Grandmasters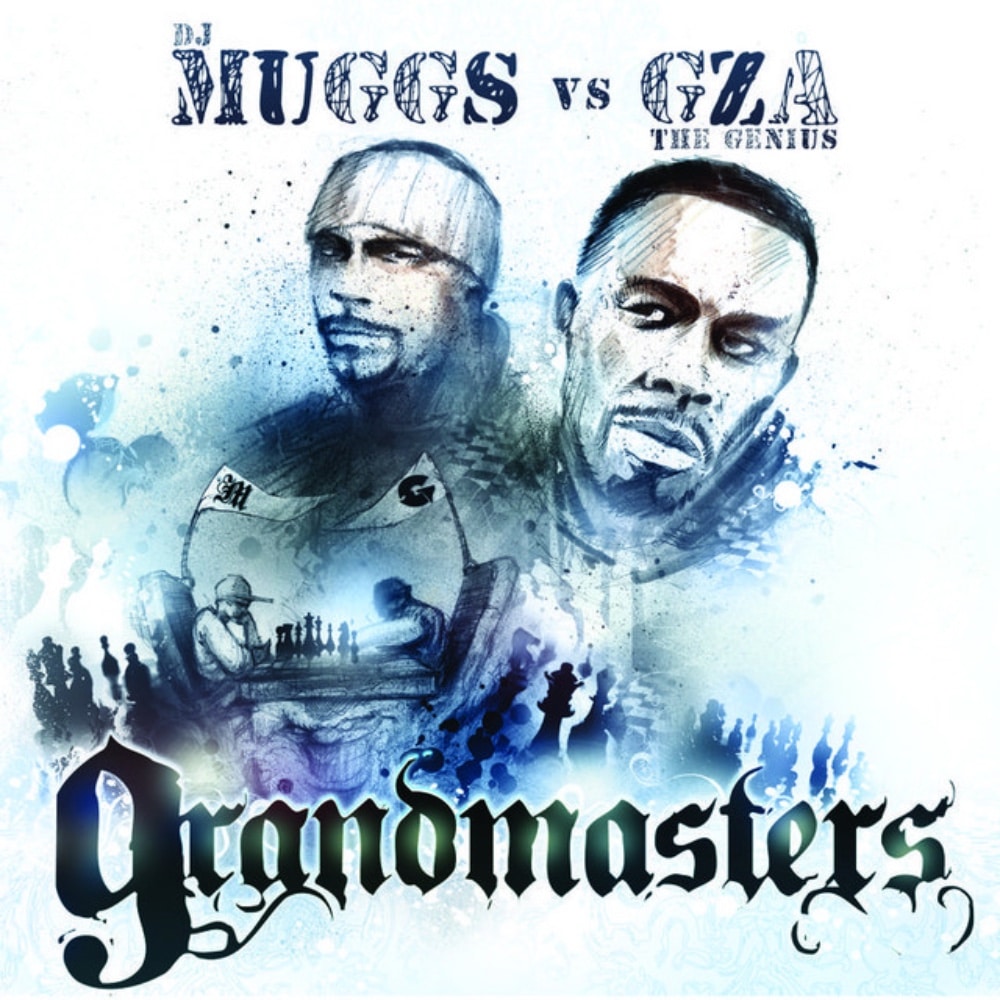 Released: October 25, 2005
Label: Angeles Records
The hypnotic beats of DJ Muggs fuse with GZA's razor-edged verses in Grandmasters , creating an intriguing tapestry of chess and hip hop analogies. The album displays GZA's acumen for potent lyricism, taking us from confrontational bars to introspective narratives. A standout, "Queen's Gambit," masterfully uses chess allegories to discuss life's power struggles. The conclusion, "Smothered Mate," encapsulates a grim truth rather than a triumphant finish, reinforcing the album's depth. More than just a record, Grandmasters is a metaphorical masterstroke from two hip hop luminaries, echoing lessons of life's grand game through its beats and bars.
9. Inspectah Deck (with 7L & Esoteric as Czarface) – Czarface
Released: February 19, 2013
Label: Brick Records
Czarface sees 7L, Esoteric, and Wu-Tang's Inspectah Deck inject a breath of fresh air into the backdrop of hip-hop nostalgia, creating something that feels both classic and innovative. Despite the challenges faced by '90s style artists, the trio crafts an album that doesn't shy away from its roots but evolves them. From Deck and Eso's lyrical gymnastics to 7L's impeccable sample-led production, it's clear everyone brought their A-game. Amidst pop-culture laden verses, Ghostface Killah's ruthless feature on "Savagely Attack" shines brightly. With no apparent flaws, Czarface embraces '90s East Coast Hip Hop, not as a limitation, but as a blueprint for innovation.
8. Method Man (with Redman as Method Man & Redman) – Blackout!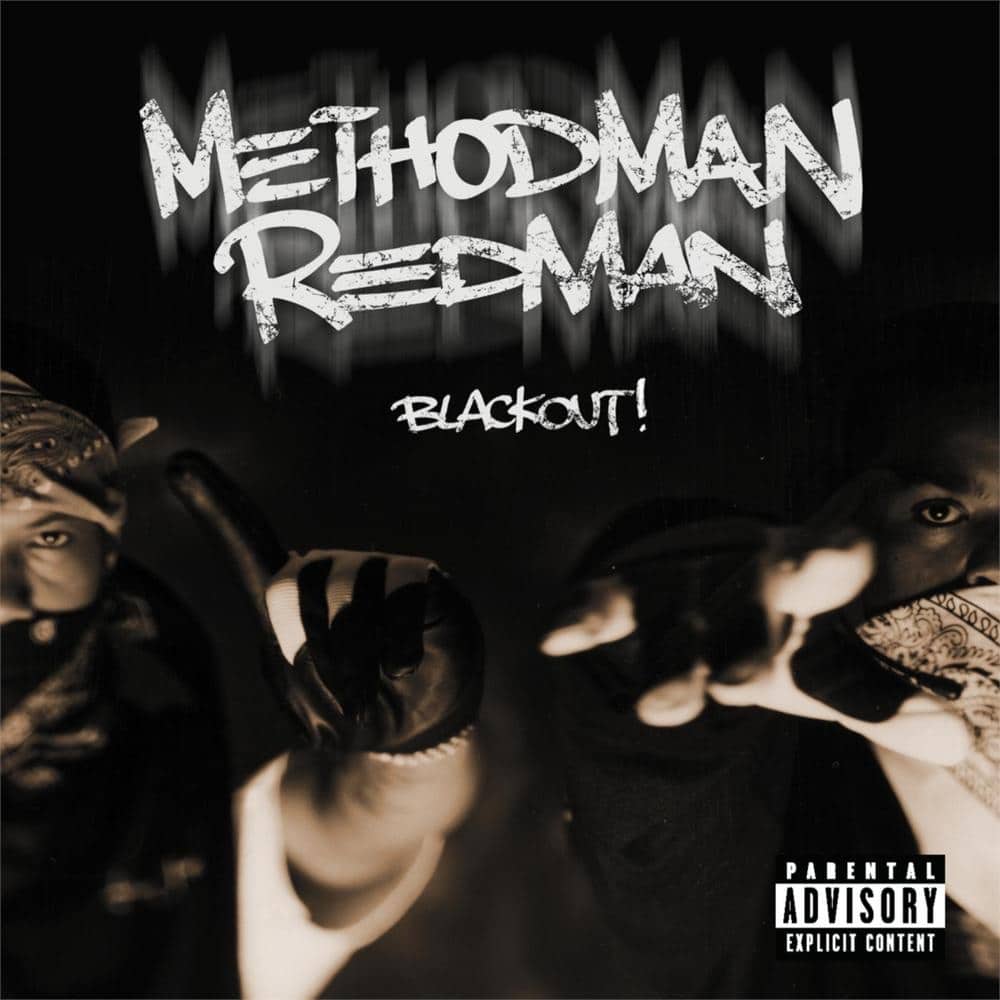 Released: September 28, 1999
Label: Def Jam
Blackout! stands as an exciting testament to the blistering synergy between Method Man and Redman — two of the most exciting rappers of the '90s . The bare-bones, robust production from the likes of Erick Sermon, RZA, Mathematics, and Redman offers the duo a playground for their relentless rhymes and freestyles. Despite the colossal expectations surrounding the project, Blackout! stands tall, with the duo's tightly-knit, imaginative verses outshining the scarce guest appearances. A collaborative masterpiece, Blackout! captures the lightning in a bottle that is the chemistry between two rap powerhouses, creating a sonic experience that truly ignites.
7. RZA (with Gravediggaz) – 6 Feet Deep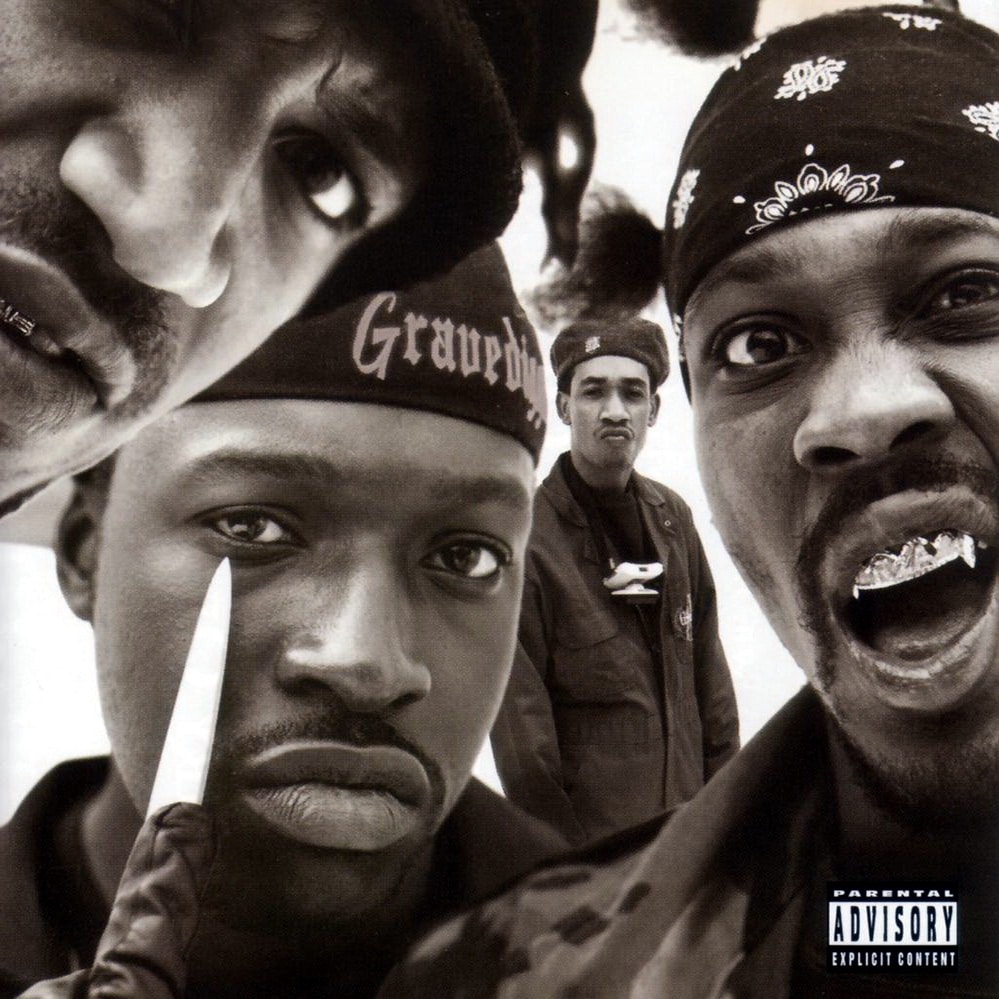 Released: August 9, 1994
Label: Gee Street, Island, PolyGram
6 Feet Deep is an exhilarating horror-core masterpiece, brought to life by the unholy alliance of Prince Paul (The Undertaker), Frukwan (The Gatekeeper), Too Poetic (The Grym Reaper) and RZA (The RZArector). This album is a riveting blend of shock humor, farce, and gruesomeness – a musical manifestation of a horror flick. Underneath the gory imagery and eschatological themes, Prince Paul's production brilliance shines, successfully meshing the bizarre aesthetics of his group mates with the grimy, fantastical realities of NYC. Tracks such as "Nowhere to Run, Nowhere to Hide", "Defective Trip (Trippin')" and "1-800 Suicide" stand as blood-soaked monuments to the album's horrorcore aesthetic.
6. Raekwon – Only Built 4 Cuban Linx… Pt. II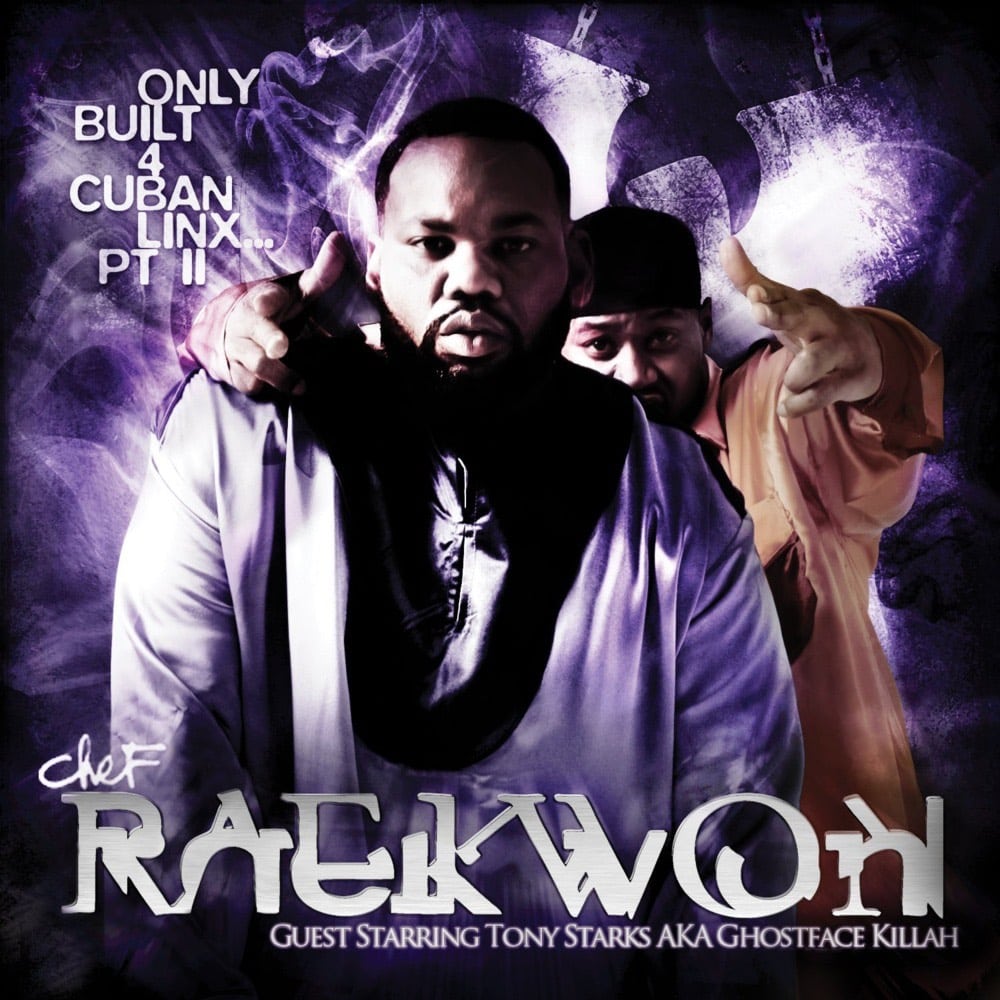 Released: September 8, 2009
Label: Ice H2O, EMI
Sequels are notoriously difficult, but Only Built 4 Cuban Linx… Pt. II accomplishes the task with verve. Raekwon achieves a deft balance between echoing his previous album's essence and carving a new path. From the Pete Rock, the Alchemist, and Dr. Dre's magnificent productions to Raekwon's commanding lyrical performances, this album is a testament to enduring hip hop excellence. Standout tracks like "House of Flying Daggers" and "Mean Streets" hearken back to the golden age of Wu-Tang, while "Ason Jones," a touching tribute to Ol' Dirty Bastard, carries an emotional resonance. Though its connections to its predecessor are tangential, this sequel proudly holds up Raekwon's legacy, reinforcing the notion that the Wu-Tang dynasty will never be over.
5. Ghostface Killah – Ironman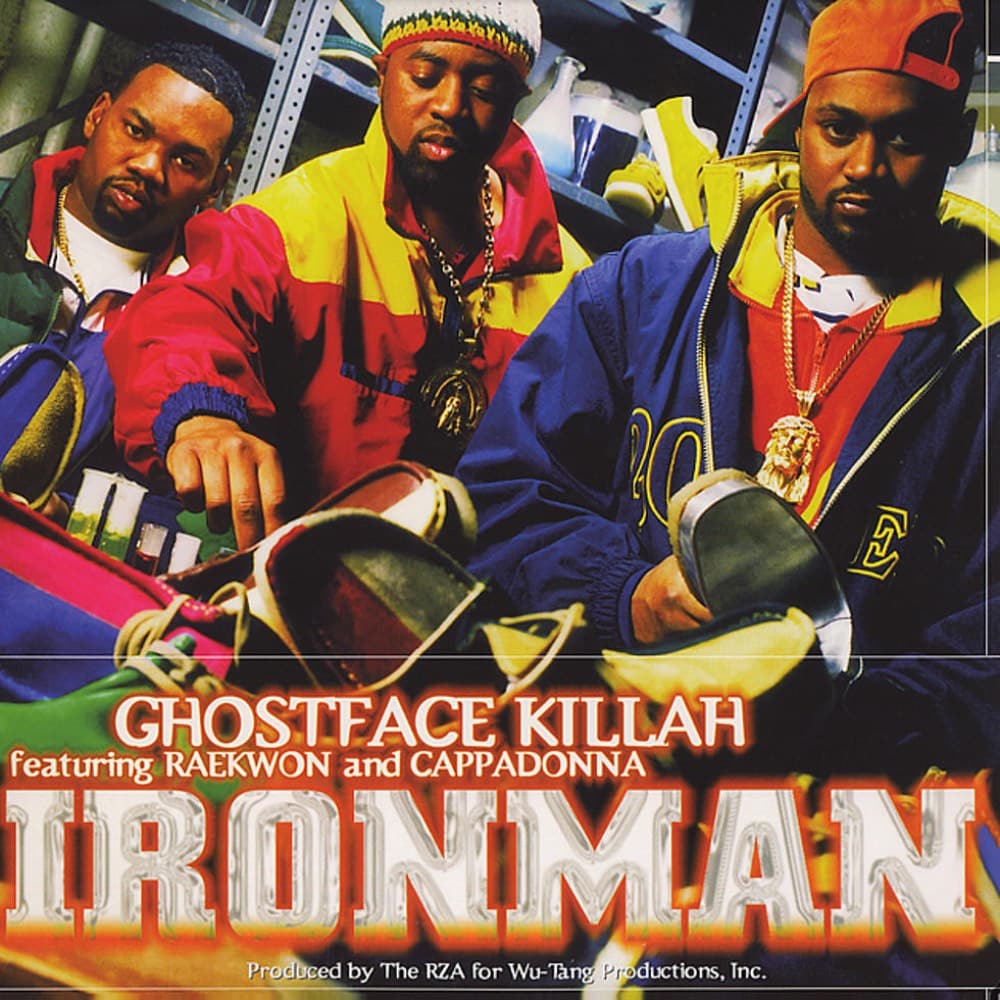 Released: October 29, 1996
Label: Epic, Razor Sharp
Ironman offers a stark and profound look into Ghostface Killah's psyche. On this album, Ghostface portrays a world teetering on the edge of chaos and violence, set against a backdrop of RZA's blaxploitation-reminiscent beats. The Wu rapper's writing is at its rawest, with narratives that weave seamlessly between the personal and the criminal, imbuing each verse with a palpable tension. Tracks like "The Faster Blade" and "Assassination Day" showcase the uncanny marriage of gritty realism with metaphysical ponderings. Yet, the album isn't devoid of tenderness. "All That I Got Is You," a heartfelt ode to Ghostface's upbringing, provides a poignant counterbalance to the album's chaotic universe.
4. Ol' Dirty Bastard – Return to the 36 Chambers: The Dirty Version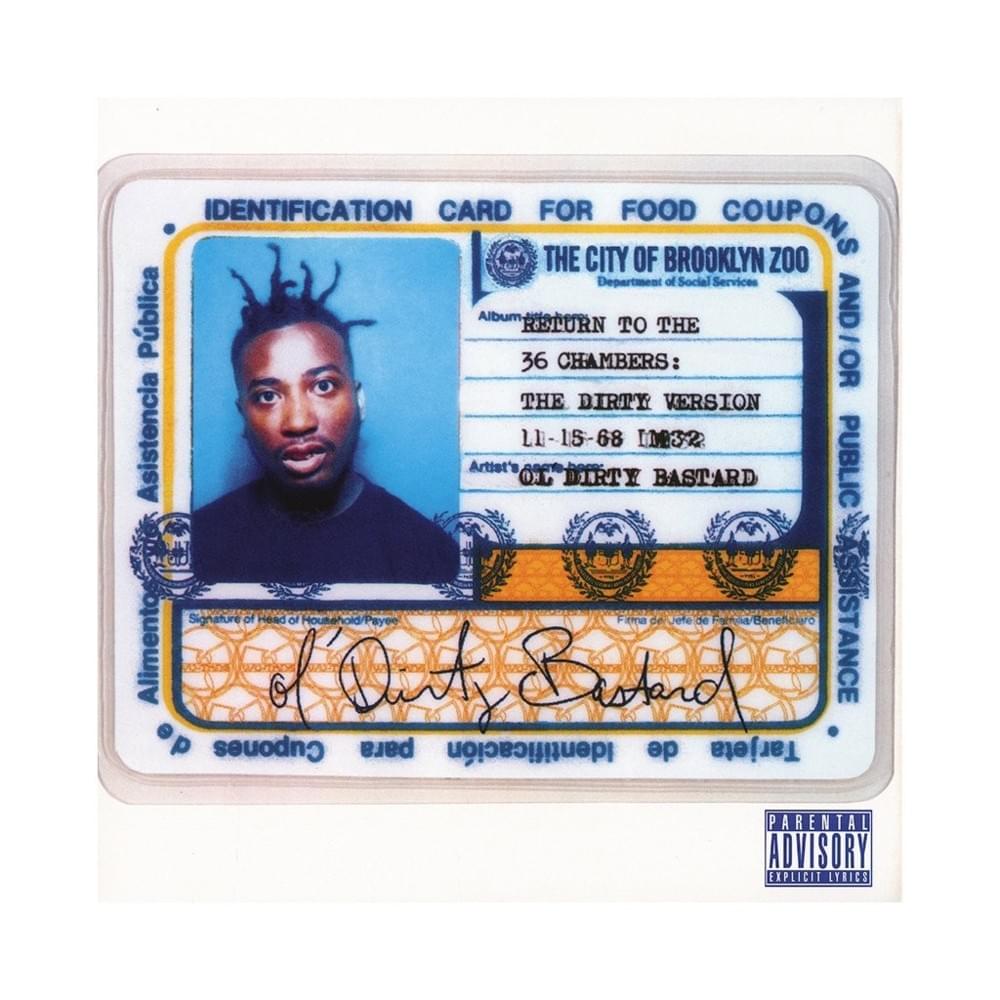 Released: March 28, 1995
Label: Elektra, WMG
ODB's eccentric, unfettered rhymes and chaotic demeanor make Return to the 36 Chambers: The Dirty Version an album experience like no other. The loose, offbeat raps, occasionally devoid of rhyme, coupled with explicitly raw lyrics and bizarre vocalizations give ODB an unparalleled presence in hardcore rap. Highlights include unforgettable singles like "Shimmy Shimmy Ya" and "Brooklyn Zoo". While there is noticeable filler towards the end, the album's raw, infectious energy confirms ODB's ability to carry an album single-handedly, offering an unpredictable yet entertaining addition to the Wu-Tang solo canon.
3. Ghostface Killah – Supreme Clientele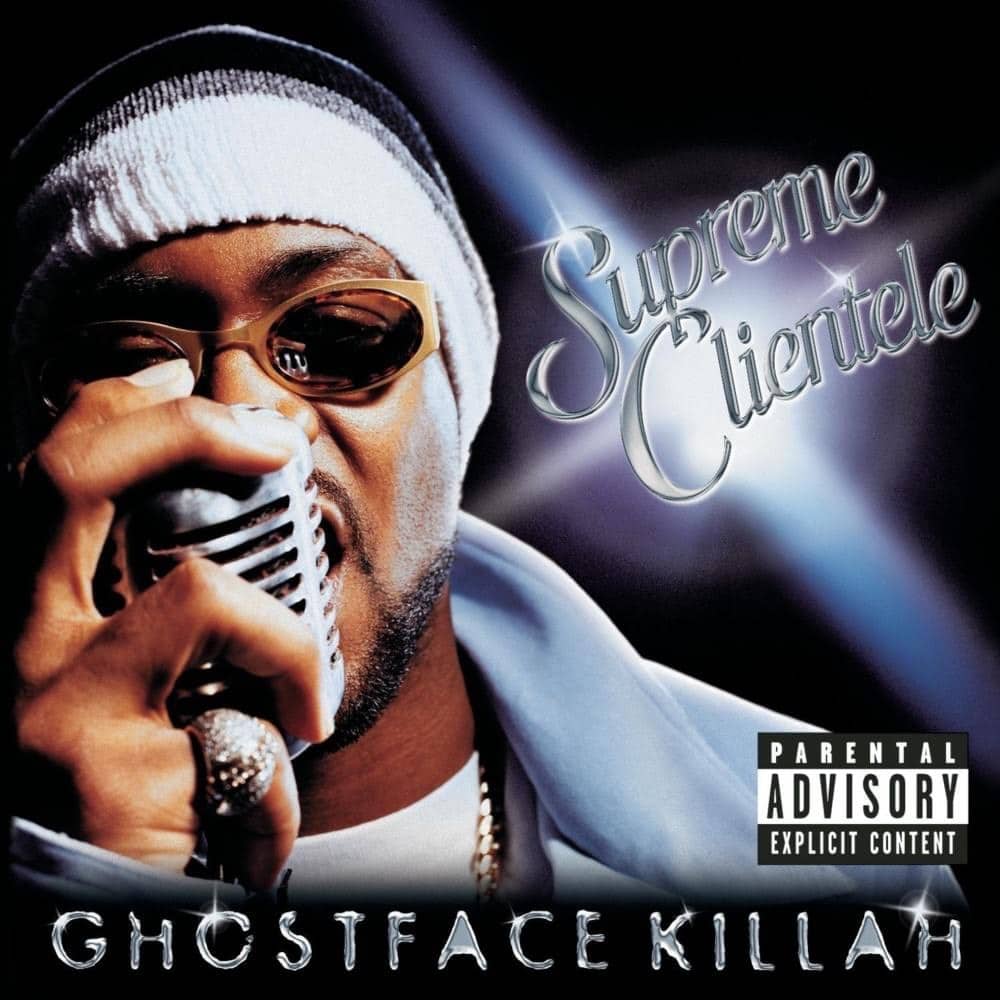 Released: February 8, 2000
Label: Epic, Sony, Razor Sharp
In an era where many Wu-Tang Clan members were faltering on their second solo releases, Ghostface soared. Supreme Clientele dodges trends to deliver an authentic, distinctive sound, proving Ghost's worth in the pantheon of Wu-Tang. While RZA's guiding hand is visible, the album also showcases the skills of newer Wu producers, outshining their mentor on several occasions. Tracks like "Child's Play", "Apollo Kids", "Malcolm", and "Saturday Nite" are proof of the fresh production taking place. Despite each track standing alone in its themes, lyrics, and sound, as well as RZA's hands-off approach, the entire album exudes a unique Wu-Tang vibe. Supreme Clientele symbolizes a phoenix-like rebirth for the Wu-Tang Clan, solidifying Ghostface's role as one of the group's most important and resilient figures.
2. GZA – Liquid Swords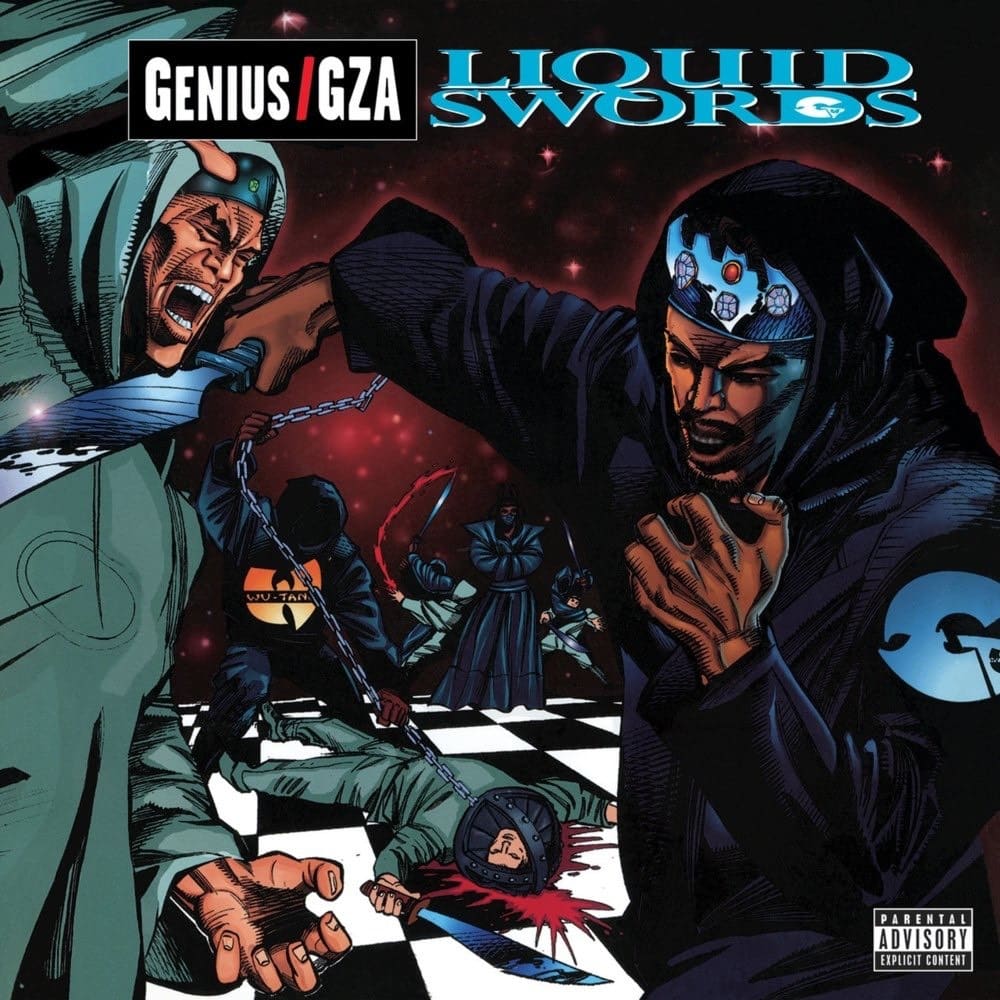 Released: November 7, 1995
Label: Geffen
GZA's 1995 masterpiece, Liquid Swords is a project that elevated his status as Wu-Tang Clan's cerebral heart. With wordplay that weaves intricate tales full of allusions, the Genius' intellectual and low-key delivery floats over RZA's haunting production, creating an immersive experience for listeners. The kung fu samples used here are among the eeriest, with the Abbott daringly experimenting with novel sounds. Despite the participation of every Clan member, the spotlight remains firmly on GZA, underscoring his lyrical dexterity. The album, replete with tracks like "Liquid Swords," "Cold World," and "Investigative Reports," melds gritty storytelling and metaphoric battle rhymes, ultimately achieving an eerily compelling aesthetic that slowly infiltrates your psyche.
1. Raekwon – Only Built 4 Cuban Linx…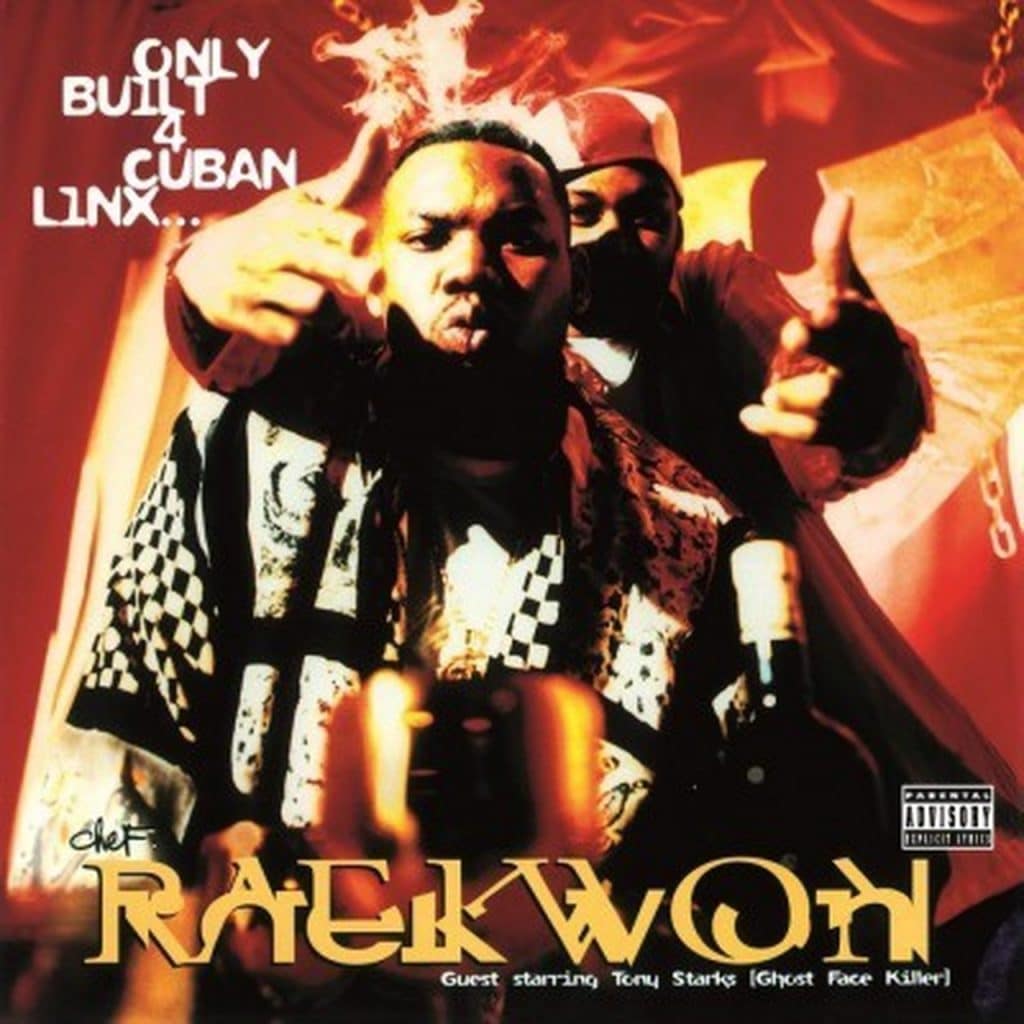 Released: August 1, 1995
Label: Loud, RCA
Topping our list is Raekwon the Chef's game-changing work, Only Built 4 Cuban Linx… . Serving as an exemplar of cinematic storytelling in hip-hop, the album paints vivid pictures of street tales set against a Mafia backdrop. Raekwon's thematic inspiration paved the way for the gritty narratives later adopted by the likes of Jay-Z, Biggie, AZ, Mobb Deep and Nas. Accompanied by Ghost, who is virtually a second lead on this album, Raekwon spins narratives of paranoia, ambition, and betrayal. RZA's production creates the perfect atmospheric backdrop, enhancing the album's narrative arc with dark, melancholic soundscapes. From "Criminology" to "Ice Cream" and "Wu-Gambinos," the album is a roller-coaster of captivating tales, culminating in the redemption-seeking "Heaven & Hell". Raekwon's Only Built 4 Cuban Linx… is not only a cornerstone of mafioso rap but the greatest Wu-Tang solo album of all time.