There are few musical acts in the realm of hip hop, or indeed any genre, that parallel the profound impact and enduring influence of The Roots. Since their formation in the late 1980s, the Philly group has consistently pushed the boundaries of what hip-hop can be, enriching the culture with their innovative fusion of live instrumentation and traditional rap.
Across a prolific career spanning three decades and more than ten studio albums, The Roots have displayed an uncanny ability to adapt and evolve, never confined by rap music's so-called conventions. This versatility is evident in their expansive discography, which features notable works like Things Fall Apart, a seminal piece that blends lush, neo-soul production with evocative storytelling, and Phrenology, an ambitious exploration of genre-bending soundscapes. The group's influence has extended beyond their albums, shaping the broader landscape of hip-hop and nurturing a new generation of artists. Each Roots album is a unique chapter in their vibrant narrative, demonstrating the group's enduring relevance and consistent commitment to artistic evolution.
So let's get into it. From their early albums, Organix and Do You Want More?!!!??!, to the masterpieces Things Fall Apart and Undun, we rank every The Roots album, from worst to best.
Organix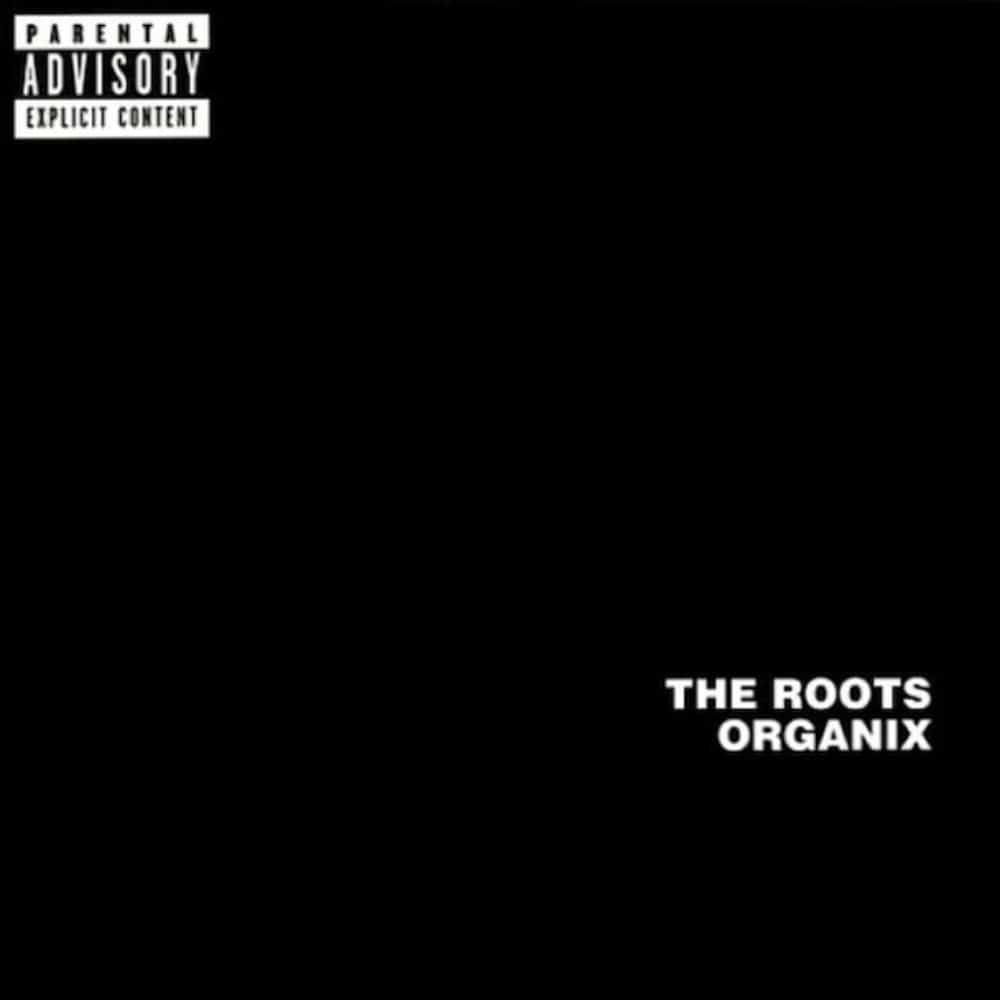 Released: May 19, 1993
Label: Remedy
Singles: N/A
Features: N/A
Submerged in the depths of The Roots' discography is their debut, Organix. The LP embodies the band's raw spirit, a testament to their unprocessed talent and undiluted creativity. As an initial offering, it fumbles in places, but the shimmer of potential is unmistakable. The likes of "Pass the Popcorn" and "Grits" ooze the ensemble's trademark live instrumentation and thoughtful lyricism. Yet, "Organix" lacks the sophistication of their future work, resonating as a demo tape of a band in its infancy. Undeniably, it is a seminal piece, paving the way for the grand opuses to come. But in the face of such successors, Organix is outclassed, hence its position on the list.
…And Then You Shoot Your Cousin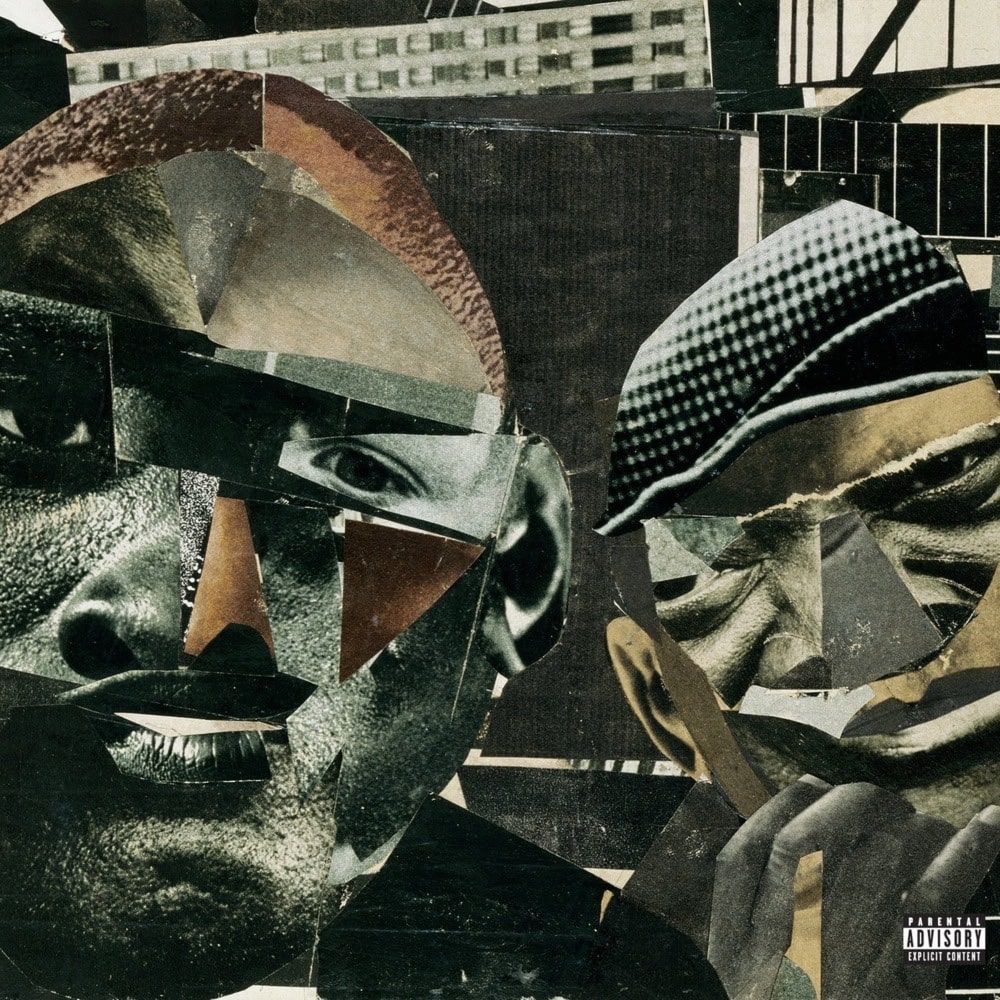 Released: May 13, 2014
Label: Def Jam
Singles: "When the People Cheer"
Features: Patty Crash, Greg Porn, Dice Raw, Greg Porn, Mercedes Martinez, Dice Raw, Raheem DeVaughn
The Roots' eleventh studio album, …And Then You Shoot Your Cousin, is a bold, conceptual offering. Yet, in the grand scope of their discography, it misses the mark in some respects. It serves as a critique on the redundant narratives of violence in hip-hop, but its message is sometimes buried beneath a complexity that borders on convoluted. Songs like "Black Rock" and "Understand" underline the group's musical prowess, yet the album as a whole feels like a niche project that lacks the visceral impact of their top-tier work. Its ambition is commendable, but it lands at number 10 on the list.
The Tipping Point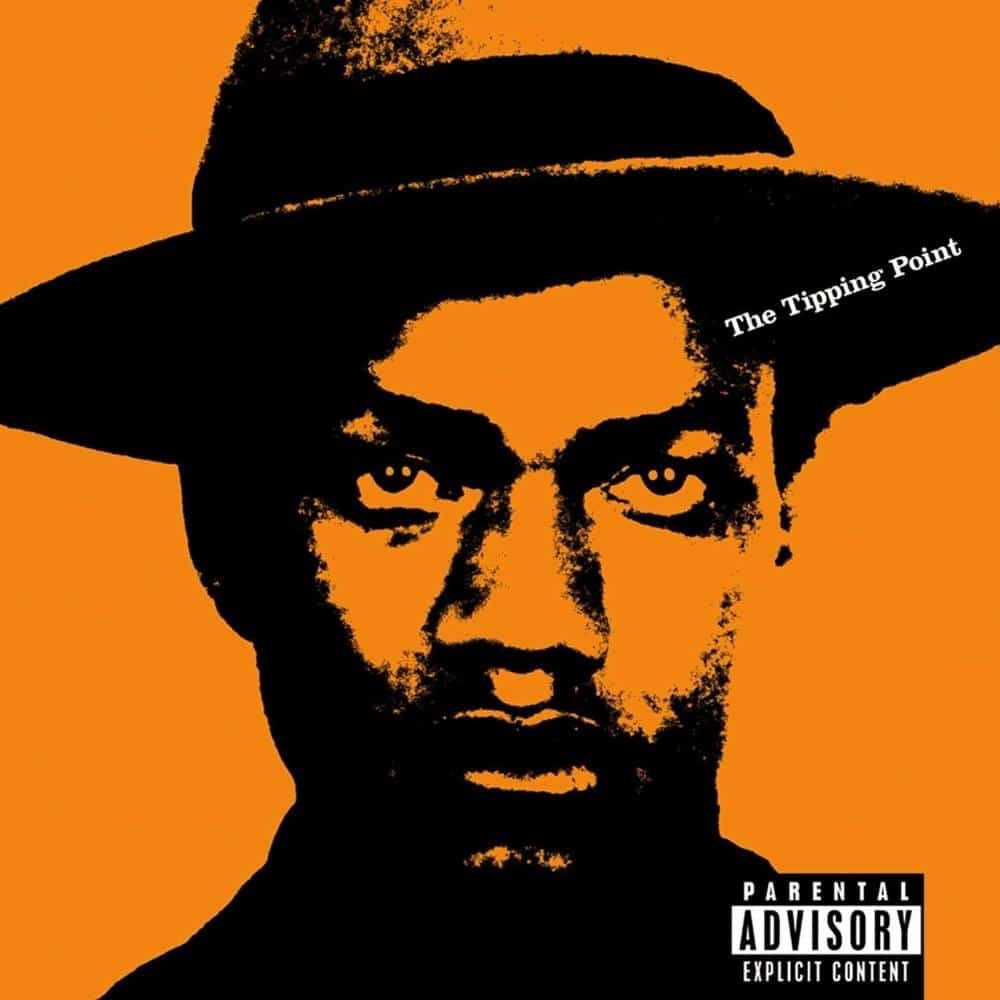 Released: July 13, 2004
Label: Geffen
Singles: "Don't Say Nuthin'", "I Don't Care", "Stay Cool"
Features: Wadud Ahmad, Dom, Aaron Livingston, Martin Luther, Jean Grae, Mack Dub, Devin The Dude, Latif, Dave Chappelle, Ol' Dirty Bastard, Skillz, Truck North
The Tipping Point lands at number nine, but by no means is it a weak offering. The Roots display a penchant for straddling the line between mainstream accessibility and underground ethos. With tracks like "Don't Say Nuthin'" and "Star," they inject a commercial appeal without compromising their signature grit and depth. However, the album treads in the shallows compared to the band's more profound work. The narrative depth that The Roots have become known for feels somewhat muted, replaced by a somewhat formulaic approach. Regardless, The Tipping Point stands as an important evolutionary step for the band, one that ultimately helped them refine their sound in later years.
Rising Down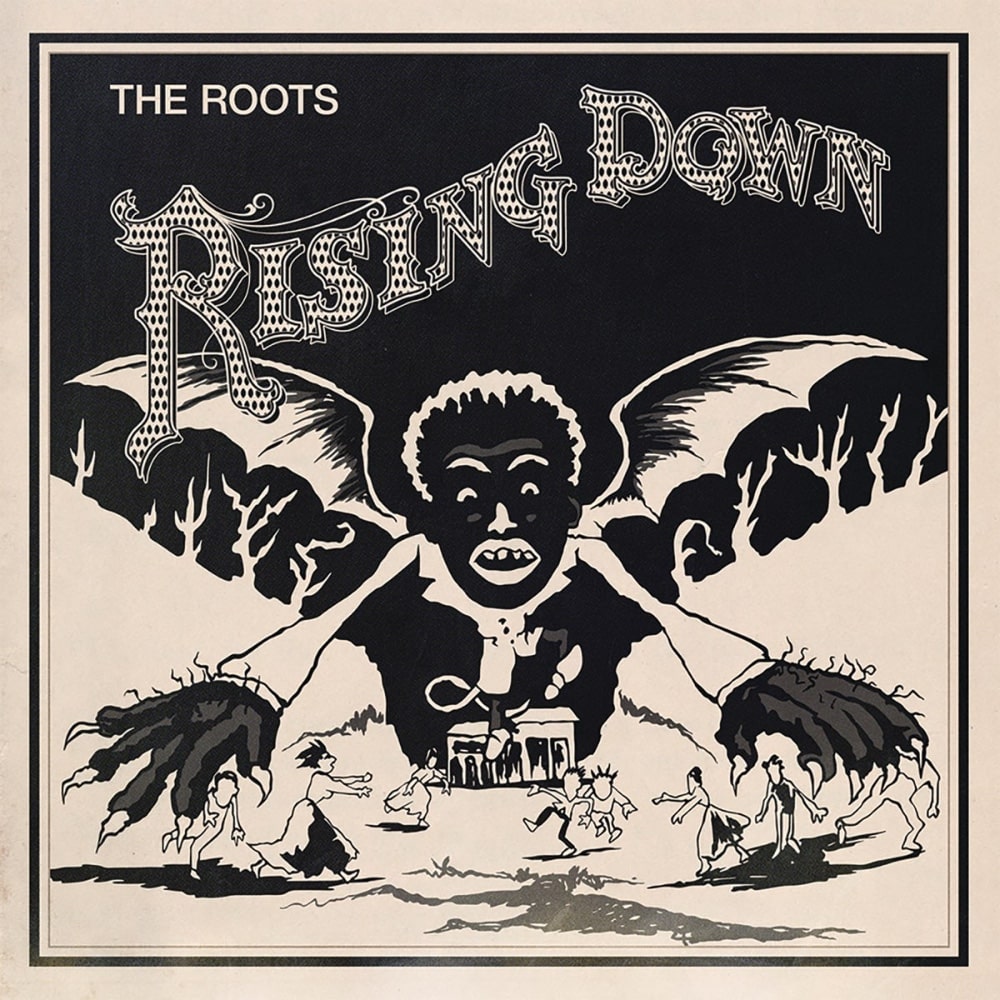 Released: April 29, 2008
Label: Rising Down
Singles: "Birthday Girl", "Rising Up"
Features: Mos Def, Styles P, Dice Raw, Peedi Peedi, DJ Jazzy Jeff, Truck North, Saigon, Kevin Hanson, P.O.R.N., Talib Kweli, Malik B, Mercedes Martinez, Common, Wale, Chrisette Michele
At the eighth spot, we have Rising Down. In the midst of their Def Jam tenure, the Philly rap band take a dark and unflinching plunge into societal critique. The album echoes with anger, fear, and disenchantment, mirroring the harsh realities of the world. Standout tracks like "Criminal" and "I Will Not Apologize" are blistering in their fury. However, the album's grim outlook, while powerful, can feel heavy-handed at times, making it less of a go-to listen compared to their other works. Regardless, Rising Down showcases The Roots' fearless and relentless approach to music and storytelling, solidifying its place in their distinguished catalogue.
Illadelph Halflife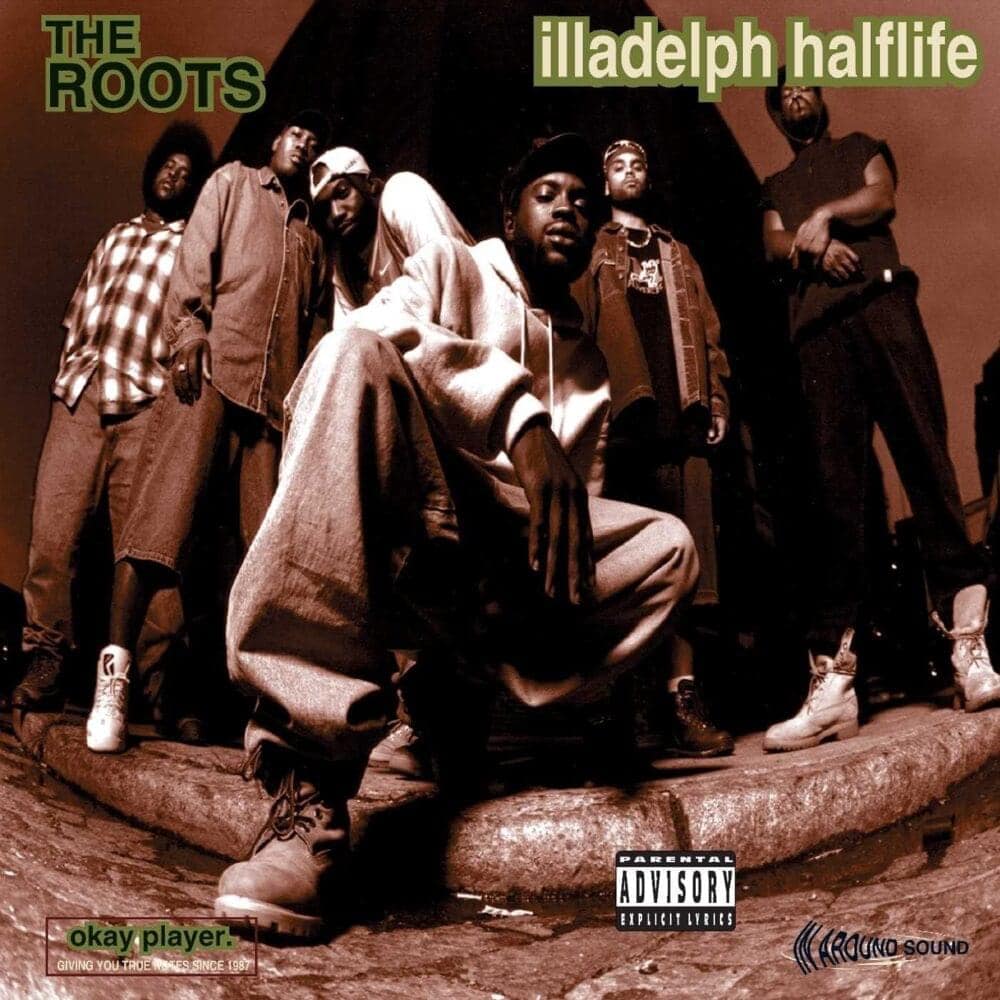 Released: September 24, 1996
Label: DGC
Singles: "Clones", "Concerto of the Desperado", "What They Do"
Features: Dice Raw, Bahamadia, Raphael Saadiq, Common, D'Angelo, Q-Tip, Joshua Redman, Cassandra Wilson, Ursula Rucker
In our seventh slot resides Illadelph Halflife, an album that emphasizes The Roots' unswerving loyalty to their own artistic vision. The group's third studio album marks a significant shift in their sound, adopting a denser, more layered approach to their music. Despite its dense and complex lyrical structure, there's a sense of urgency and immediacy in tracks like "Concerto of the Desperado" and "No Alibi." A monumental moment in The Roots' discography, Illadelph Halflife cements their reputation as purveyors of socially conscious hip-hop. However, the album sometimes gets mired in its own complexity, occasionally losing the listener in the maze of its depth.
How I Got Over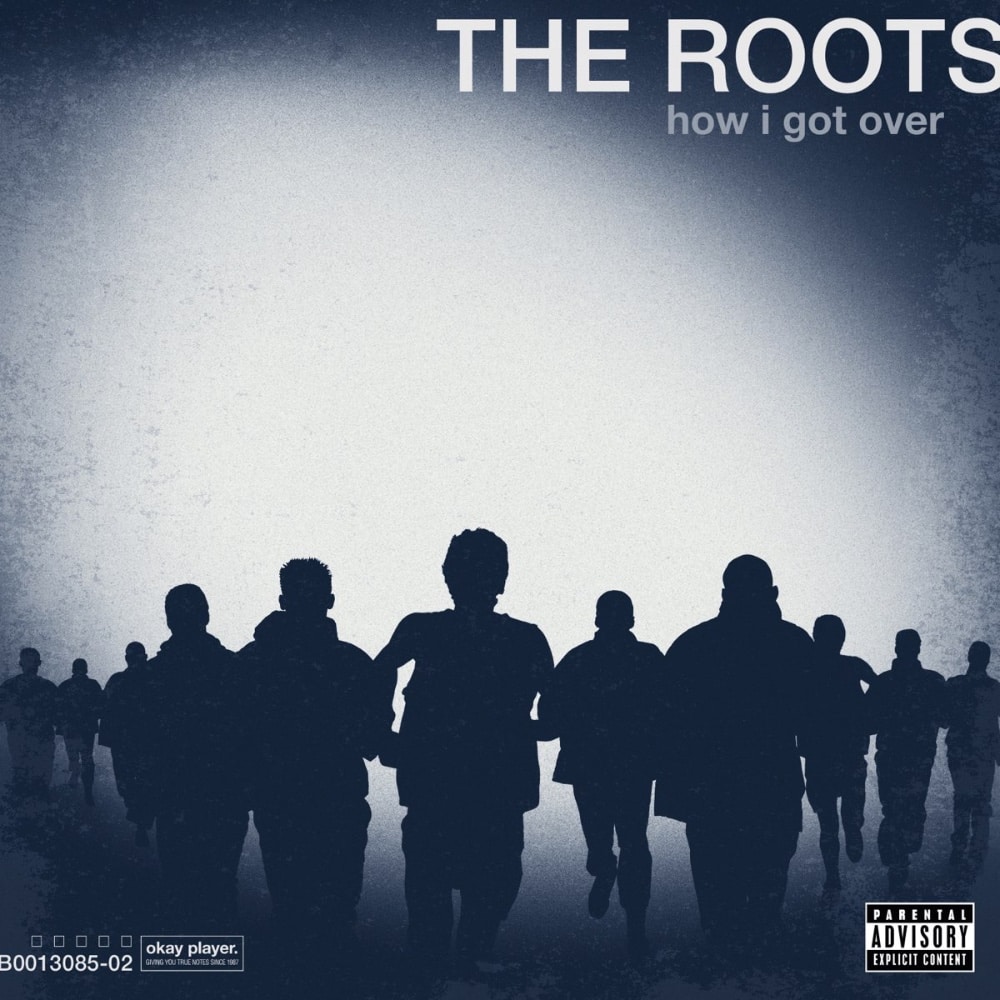 Released: June 22, 2010
Label: Def Jam
Singles: "How I Got Over", "Dear God 2.0", "The Fire"
Features: Amber Coffman, Angel Deradoorian, Haley Dekle, Truck North, P.O.R.N., Monsters of Folk, Blu, Phonte, Patty Crash, Joanna Newsom, STS, John Legend, Peedi Peedi
How I Got Over is an insightful exploration of the struggle and perseverance, themes that resonate powerfully throughout the album. Lyrically rich and sonically expansive, the record paints a vivid picture of reality that can be both hopeful and harsh. Tracks like "Dear God 2.0" and "The Fire" represent The Roots at their most reflective and introspective. Despite the sobering subject matter, the album maintains a balanced outlook, making it an uplifting and deeply thoughtful listen. Although profound in its approach, How I Got Over lacks the knockout punch that characterizes the group's top-tier albums. Nonetheless, it stands as a testament to The Roots' ability to create resonant and thought-provoking music.
Phrenology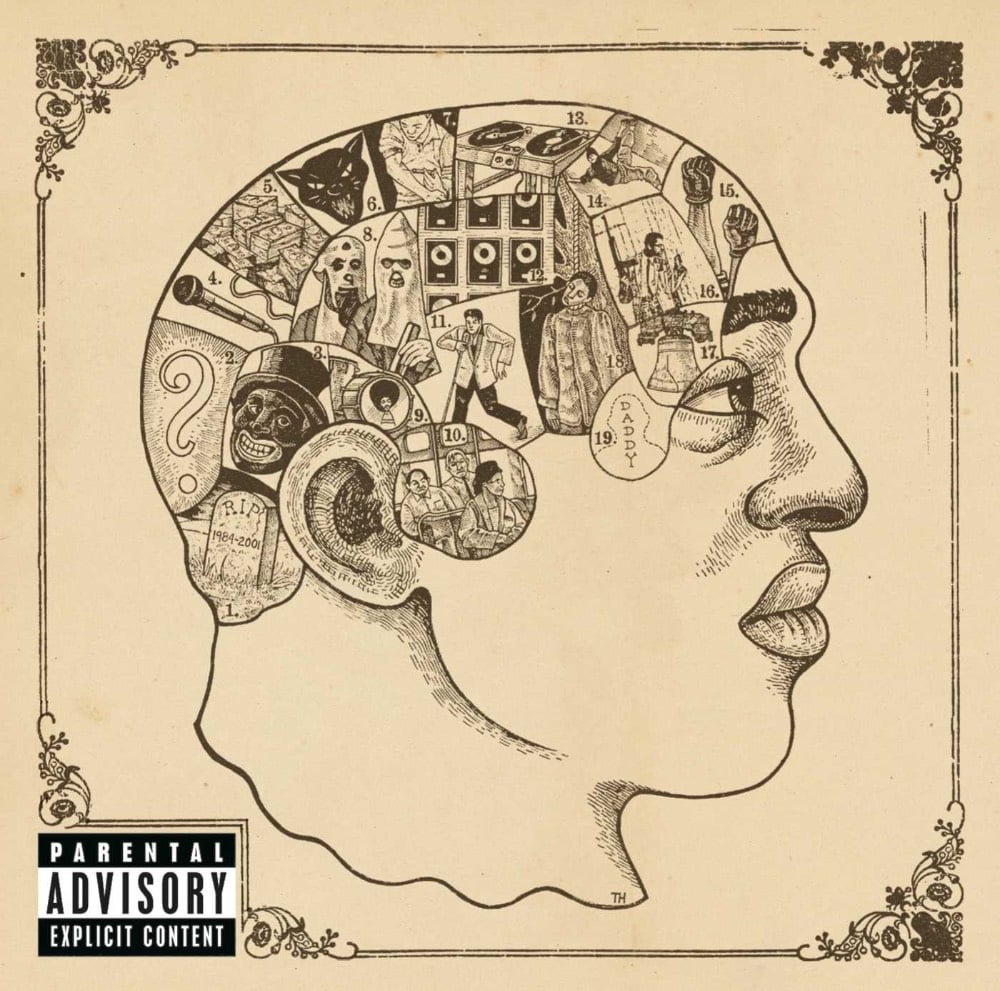 Released: November 26, 2002
Label: MCA
Singles: "Break You Off", "The Seed (2.0)"
Features: Ursula Rucker, George Spivey, Benjamin Kenney, Nelly Furtado, Talib Kweli, Cody ChesnuTT, Musiq, Karriem Riggins, Jill Scott, Amiri Baraka
Phrenology stands as a defiant, experimental opus in The Roots' catalog, a confident leap into uncharted territory. Their fifth studio album acts as a virtual map of African-American music, from jazz-infused hip-hop to rock-rap crossovers, embracing musical diversity with open arms. Emblematic tracks like "The Seed 2.0" encapsulate The Roots' explorative spirit, blending genre boundaries with a masterful touch. While there's a delightful unpredictability to Phrenology, it occasionally risks alienating listeners with its genre hopping. Nevertheless, the album's boldness and ambition are what make it shine, even if it isn't their most coherent work.
Do You Want More?!!!??!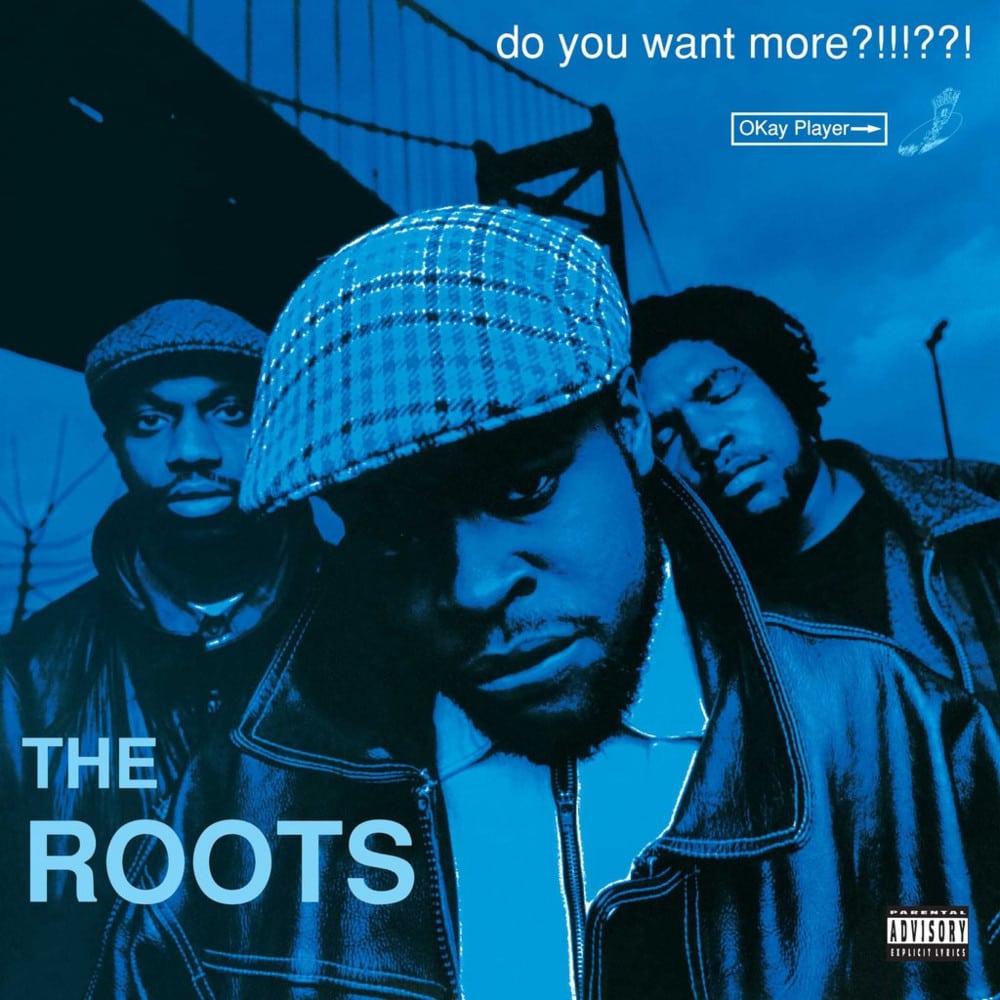 Released: January 17, 1995
Label: DGC
Singles: "Distortion to Static", "Proceed", "Silent Treatment"
Features: ELO The Cosmic Eye, Cassandra Wilson, Dice Raw, Ursula Rucker
Breaking onto our top four is Do You Want More?!!!??! — The Roots' sophomore album that proved they were far from a one-album wonder. Taking live instrumentation to another level, the record is a celebration of musicality within hip-hop. The amalgamation of jazz, funk, and rap makes tracks like "Proceed" and "Mellow My Man" true standouts. Its sprawling nature, however, sometimes lacks the tightness of their later works. Despite this, Do You Want More?!!!??! is an intoxicating blend of ambition and talent that continues to reverberate through their discography, an unforgettable journey into the heart of The Roots' innovative approach to hip-hop.
Game Theory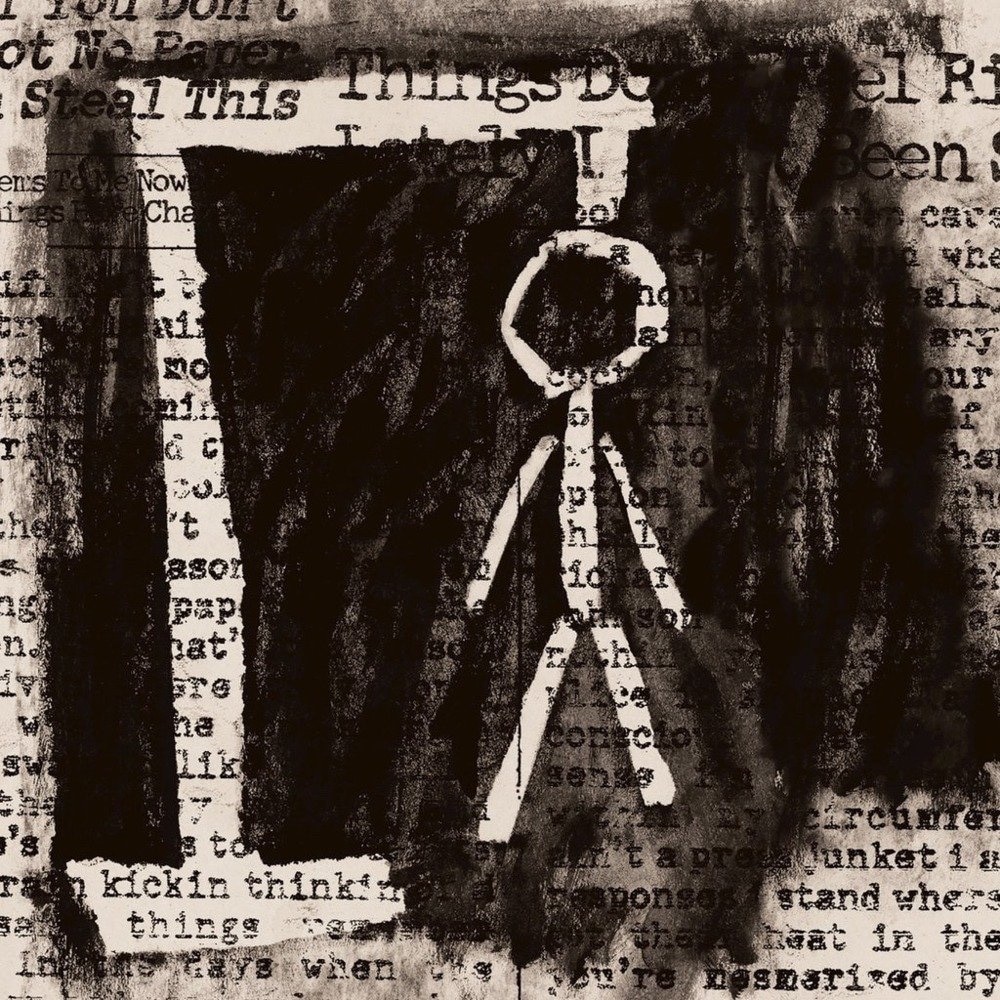 Released: August 29, 2006
Label: Def Jam
Singles: "Don't Feel Right", "In The Music / Here I Come"
Features: Wadud Ahmad, Malik B, Maimouna Youssef, Porno, John-John, Dice Raw, Peedi Peedi, Bunny Sigler, Mercedes Martinez, Jack Davey
At third place, we have Game Theory, The Roots' sobering critique of societal ills — a work of poignant poetry, hard-hitting beats, and relentless honesty. It is their stormiest and most compelling political statement to date. There's a profound level of depth, musically and lyrically, that makes it more of a cultural artifact than a simple collection of tracks. From the turbulent "In The Music" to the brooding "Long Time," this album resonates as a stunning exploration of frustration and fear. The raw passion threaded through Black Thought's rhymes cements Game Theory as an essential piece of The Roots' legacy and one of their greatest works.
Undun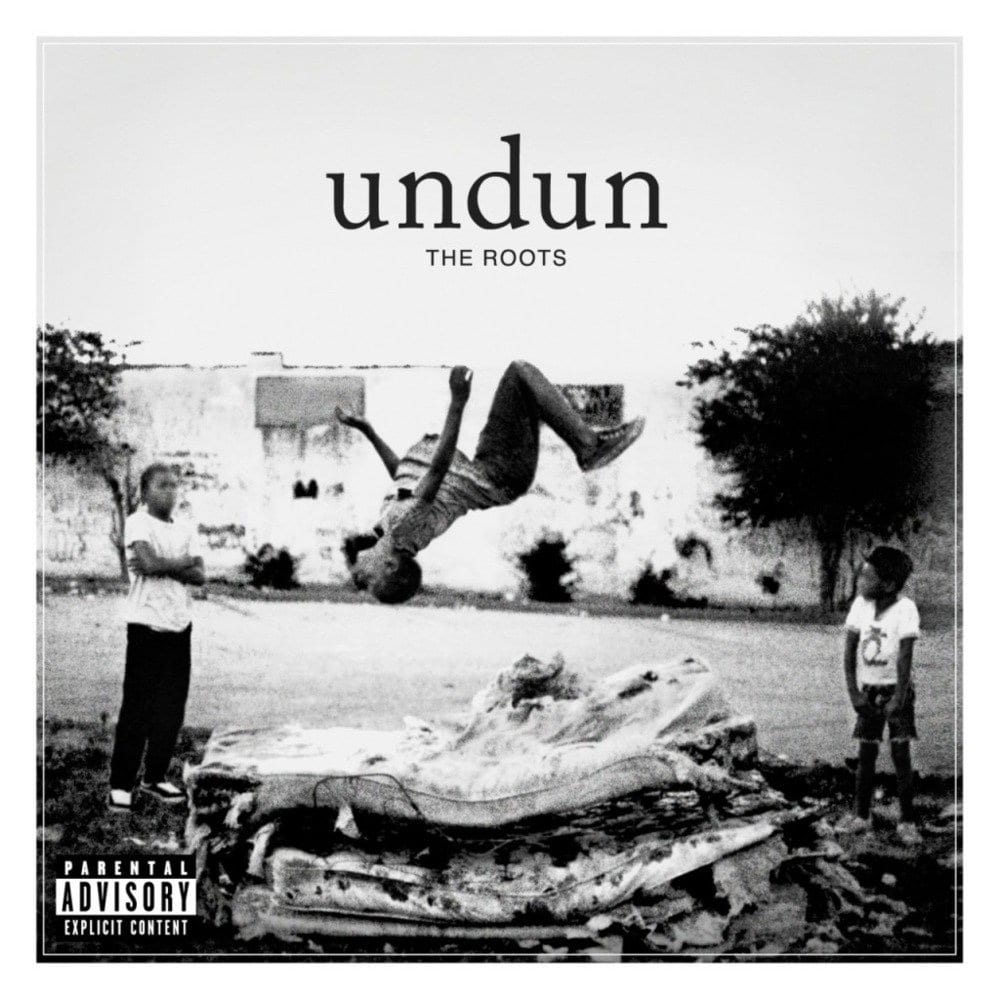 Released: December 6, 2011
Label: Def Jam
Singles: "Make My"
Features: Bilal, Big K.R.I.T., Dice Raw, and Phonte.
Just short of the top spot, Undun represents The Roots at their most philosophical, creating a haunting narrative that captures the human experience with profound depth. The story of Redford Stephens is delivered with stirring authenticity, woven into an intimate tapestry of somber beats and poignant lyrics. Tracks like "Make My" and "Lighthouse" blend sorrow and introspection, navigating existential themes with unflinching courage. Its minimalist yet powerful approach to storytelling and its meticulously crafted production give Undun a timeless quality, securing its place as one of The Roots' best albums to date.
Things Fall Apart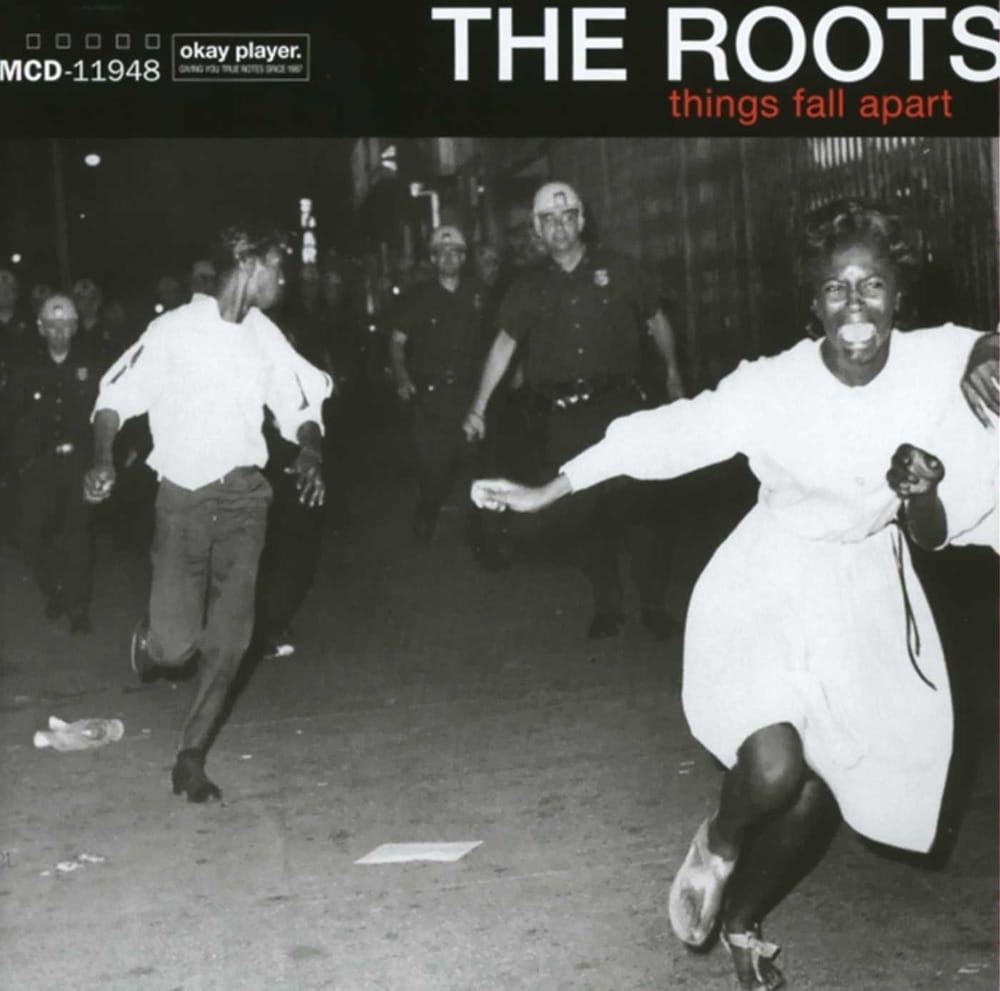 Released: February 23, 1999
Label: MCA
Singles: "You Got Me", "The Next Movement"
Features: DJ Jazzy Jeff, Jazzyfatnastees, Rehani Sayeed, Lady B, Dice Raw, Mos Def, Common, Beanie Sigel, Erykah Badu, Eve, Ursula Rucker
Crowning this list, Things Fall Apart is the zenith of The Roots' artistry, an undeniable magnum opus. This is not merely an album; it's a rhythmic manifesto, an intricate amalgamation of social commentary, and visceral storytelling housed in a framework of exquisite jazz-infused beats. The Roots dared to tread where others feared, peeling back the layers of societal disquiet and unveiling them to their audience. The album strikes a masterful balance, with tracks like "The Next Movement" serving as groovy anthems, while "You Got Me," a Grammy-winning collaboration with Erykah Badu, shows The Roots' capacity for crafting emotional and soulful narratives. Elsewhere, Black Thought's lyricism flourishes, providing a disquieting commentary on societal dysfunctions in "Ain't Sayin' Nothin' New." The sheer cohesion of the album is remarkable, each song intertwining with the next, creating a flowing narrative that encapsulates the listener. The palpable tension and release, the complexity of the themes explored, and the dynamic interplay of rhythm and verse all converge to create an album that transcends the genre itself. Things Fall Apart is a testament to The Roots' genius and their commitment to pushing the boundaries of what hip-hop could be — the embodiment of their musical identity.