Philadelphia has a rich hip hop history. While it may not have the same standing in the culture as New York, L.A. or Atlanta, Philly is the birthplace of some of the best rappers of all time.
That's not to mention the various hip hop milestones that Philly is responsible for – whether it's Schoolly D inadvertently kickstarting the gangsta rap movement with his 1985 street anthem "P.S.K. What Does It Mean?", DJ Jazzy Jeff & The Fresh Prince winning the first rap Grammy, or The Roots being the first hip hop band in history, rap culture owes a lot to the city.
So let's get right into it. From battle-hardened street rappers like Cassidy and Meek Mill to old school pioneers like Schoolly D and lyrical wizards like Black Thought, here are the top 10 best Philly rappers of all time.
Related:
10. Cassidy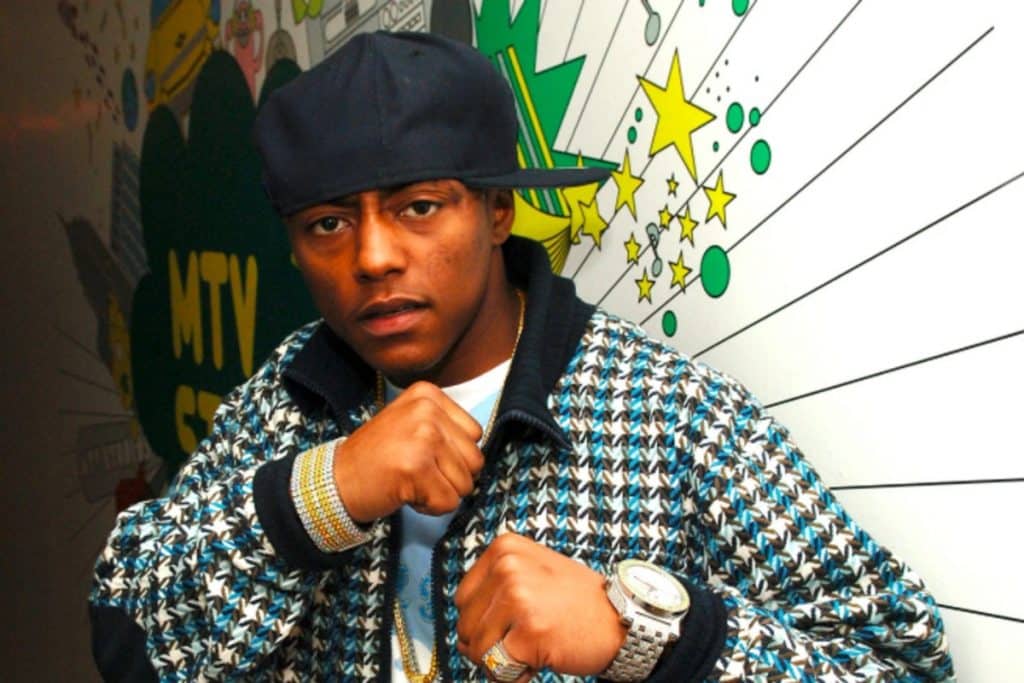 Discography: Split Personality (2004), I'm a Hustla (2005), B.A.R.S. The Barry Adrian Reese Story (2007), C.A.S.H. (2010), Da Science (2020), Da Formula (2020), Da Wiseman (2021)
For nearly twenty years, Cassidy has reigned supreme as one of the greatest freestylers on the rap scene and has been a respected name in these Philly streets since the early 2000s.
Coming up after he first caught record label attention from a remarkable string of rap battle victories (he claims to have been in over five thousand battles without a single loss), he found decent commercial success with his first two albums – Split Personality and I'm a Hustla.
Throughout his career Cassidy has kept one foot in the streets and the other in the mainstream. His sound alternates between barred up rhymes and soulful R&B crossover hits. Some of his biggest successes came as a result of high-profile collaborations with the likes of R. Kelly and the legendary Patti Labelle.
9. The Fresh Prince / Will Smith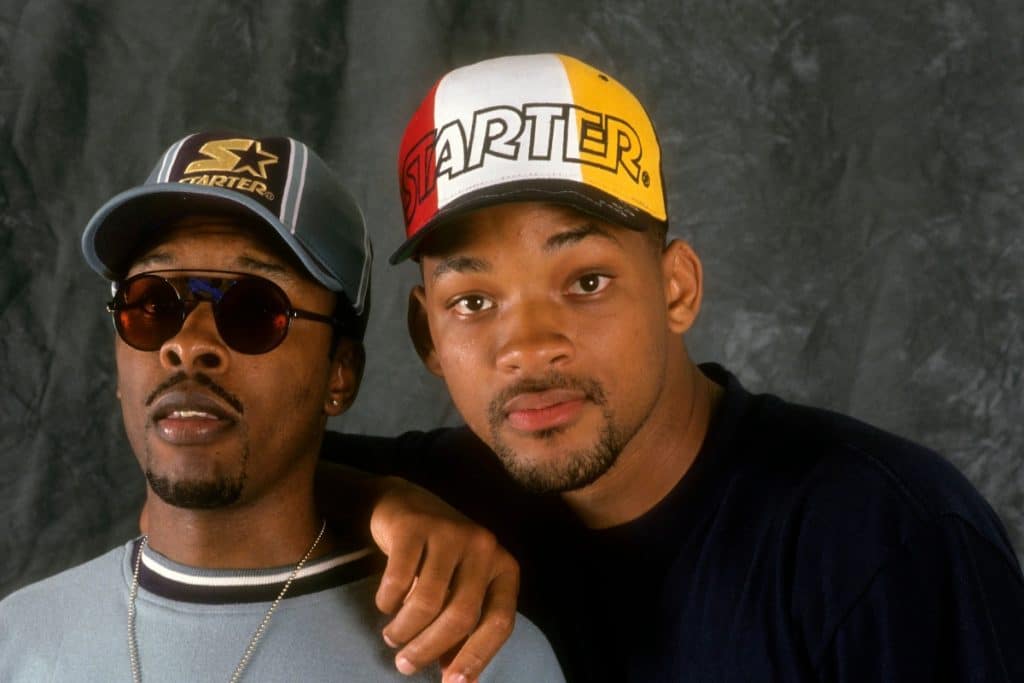 Discography: Rock the House (1987), He's the DJ, I'm the Rapper (1988), And in This Corner… (1989), Homebase (1991), Code Red (1993), Big Willie Style (1997), Willennium (1999), Born to Reign (2002), Lost and Found (2005)
It is easy to forget that Will Smith's iconic career began with a handful of feel-good, family-friendly rap songs. In 1988, hits like "Parents Just Don't Understand" and "Girls Ain't Nothing But Trouble" were everywhere – DJ Jazzy Jeff & The Fresh Prince were actually the first rap act to win a Grammy Award for Best Rap Performance for "Parents Just Don't Understand" in 1989.
Back in the day, and maybe even now, hip hop heads often dismissed The Fresh Prince for his pop appeal and radio-friendly tracks catered for the masses. There was even backlash when they won the Grammy because the rap community thought there were more deserving artists like Public Enemy, Big Daddy Kane and Boogie Down Productions.
But what detractors missed was Will's remarkable storytelling skills, rivalling that of Slick Rick, and his ability to capture the listener's attention without profanity. Not only is he an entertainment icon, but absolutely one of the best Philly rappers of all time.
8. Schoolly D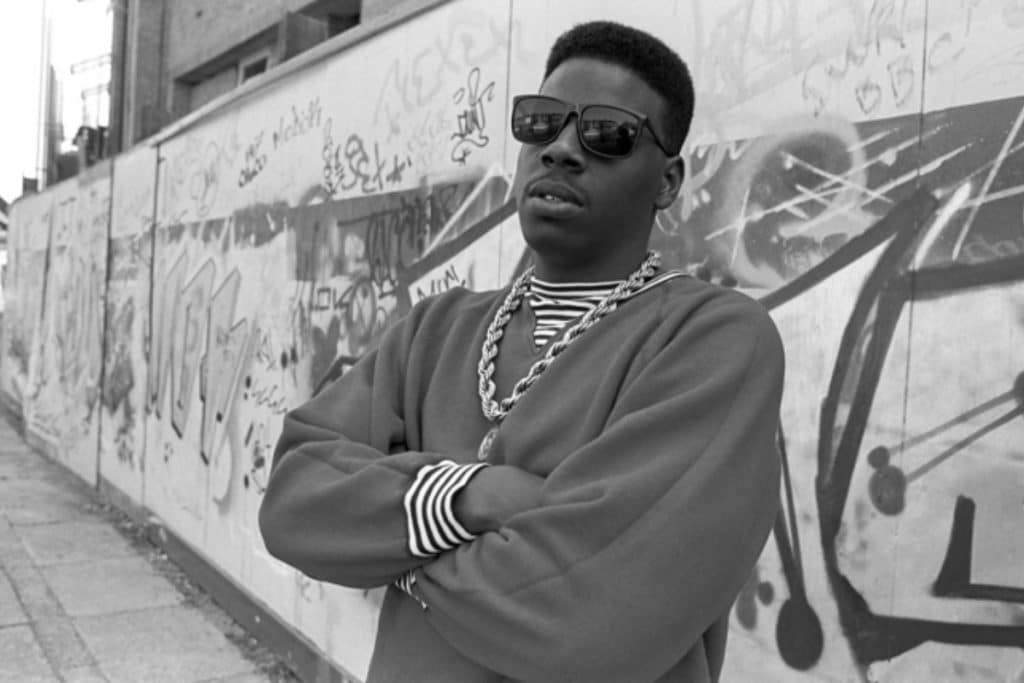 Discography: Schoolly D (1985), Saturday Night! – The Album (1986), Smoke Some Kill (1988), Am I Black Enough for You? (1989), How a Black Man Feels (1991), Welcome to America (1994), Reservoir Dog (1995), Funk 'n Pussy (2000), International Supersport (2010), The Real Hardcore (2019)
Schoolly D came up at a time when New York City was the center of the hip-hop universe. In the early eighties, it was a rare emcee that could catch the rap world's attention coming from outside of the NYC metro area. Schoolly D was one of those rare rappers.
He's as old-school and gangsta as it gets. Legendary West Coast artists like Ice-T have famously cited the Philly native as a big influence, with Ice even going so far as to credit Schoolly D's "P.S.K. What Does It Mean?" as the origin for the purported first gangsta rap record "6 in the Mornin'." However, despite nearly constant legal trouble over sampling and copyright issues, Schoolly D has remained active for over thirty-five years as a recording artist and as a composer for film and television.
7. Lil Uzi Vert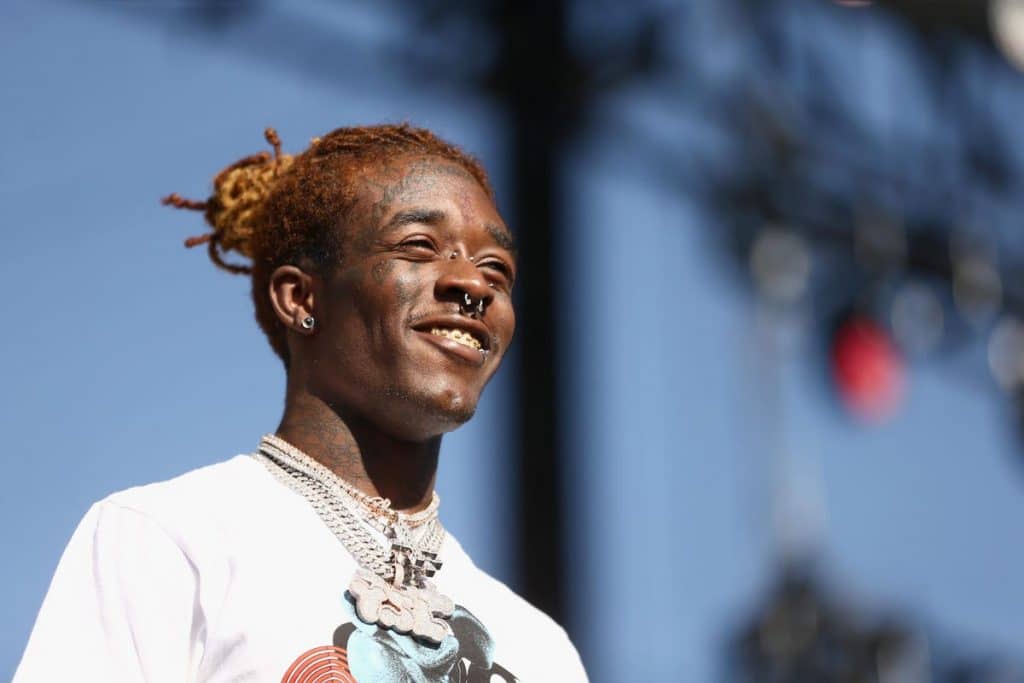 Discography: Luv Is Rage 2 (2017), Eternal Atake (2020), Lil Uzi Vert vs. the World 2 (2020), Pluto x Baby Pluto (with Future) (2020)
For nearly a decade, Lil Uzi Vert has been at the cutting edge of modern hip-hop. He is a founding father of the now ubiquitous emo-trap genre and a pioneer of the SoundCloud rap movement. In a field fraught with tragic early-ends – whether it's XXXTentacion or Juice Wrld – to disastrous personal and professional stories, he has survived and thrived.
The Philly native shot to the forefront of the rap scene with his 2015 mixtape, Luv Is Rage, and he's never left since. Years of multi-platinum singles, mixtapes, EPs and albums followed. In that time, Uzi has become a music and fashion icon and has collaborated with everyone from Bieber to Future, evolving into one of the best rappers right now.
6. Freeway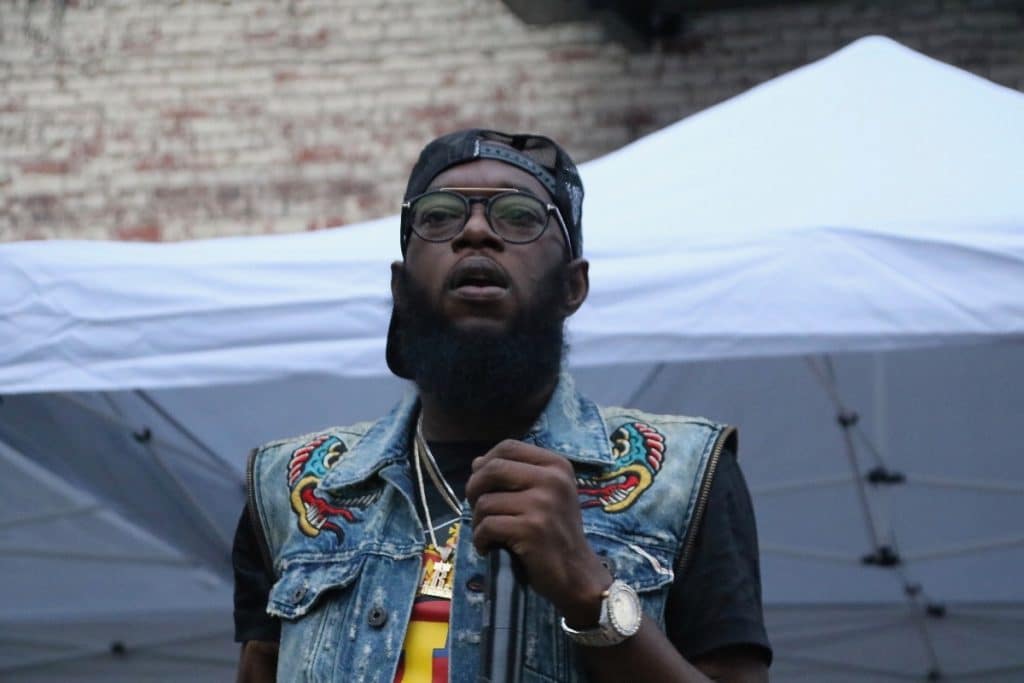 Discography: Philadelphia Freeway (2003), Free at Last (2007), Philadelphia Freeway 2 (2009), Diamond in the Ruff (2012), Free Will (2016), Think Free (2018)
Early in his rapping career, Freeway linked up with fellow Philly rapper Beanie Sigel while rapping on a nightclub stage and a fortuitous friendship spawned from there. As both a solo artist and as a founding member of the Philly-based group State Property, Freeway established himself as a leading voice in the mid-2000s New York hip hop.
Under the Roc-A-Fella umbrella, Freeway's sound married a hard, street-smart and verbose lyrical style with classic boom-bap beats, gangsta leans and soul grooves. Not only is Freeway one of the best rappers to come from Philadelphia, he's also one of the most underrated rapper in history.
5. Meek Mill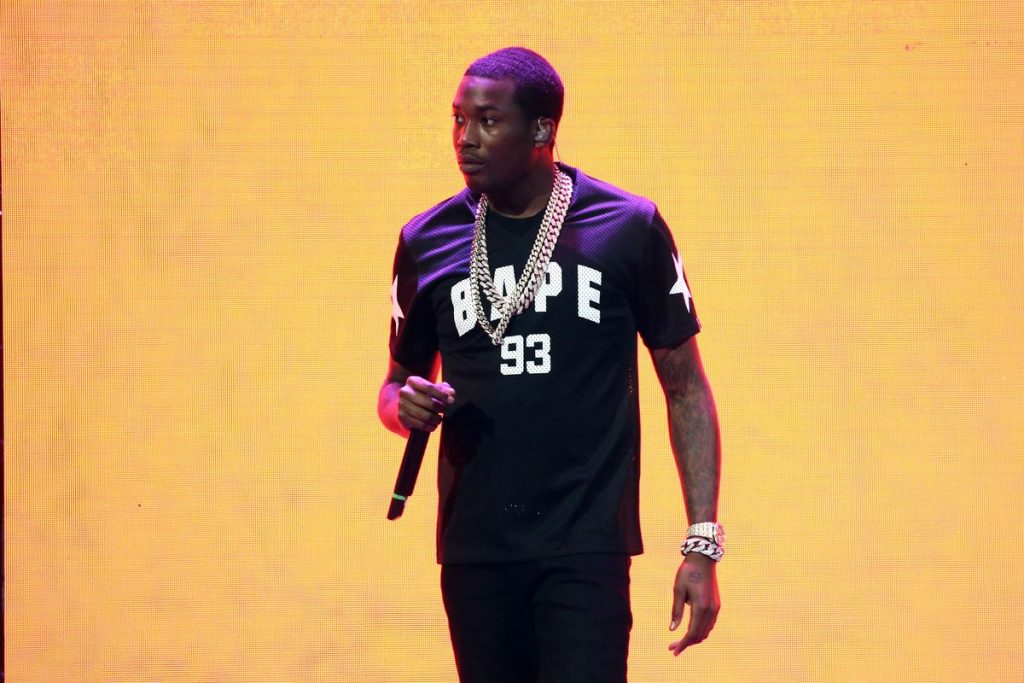 Discography: Dreams and Nightmares (2012), Dreams Worth More Than Money (2015), Wins & Losses (2017), Championships (2018), Expensive Pain (2021)
There's a famous YouTube clip of Meek Mill back in the early days rapping straight to the camera. In that minute or so clip, you can see the hunger, bravado and lyrical talent that would turn this young Philly MC into one of the biggest rappers on the planet.
After a mixtape run that established him as the hottest name on these Philadelphia streets, Meek would sign to Rick Ross' Maybach Music Group and emerge as a superstar of the 2010s era. Even with various legal troubles and an ill-conceived war of words with a certain Toronto rapper, Meek has stayed consist with putting out quality music this past decade, while cementing his legacy as one of the greatest Philadelphia rappers of all time.
4. Vinnie Paz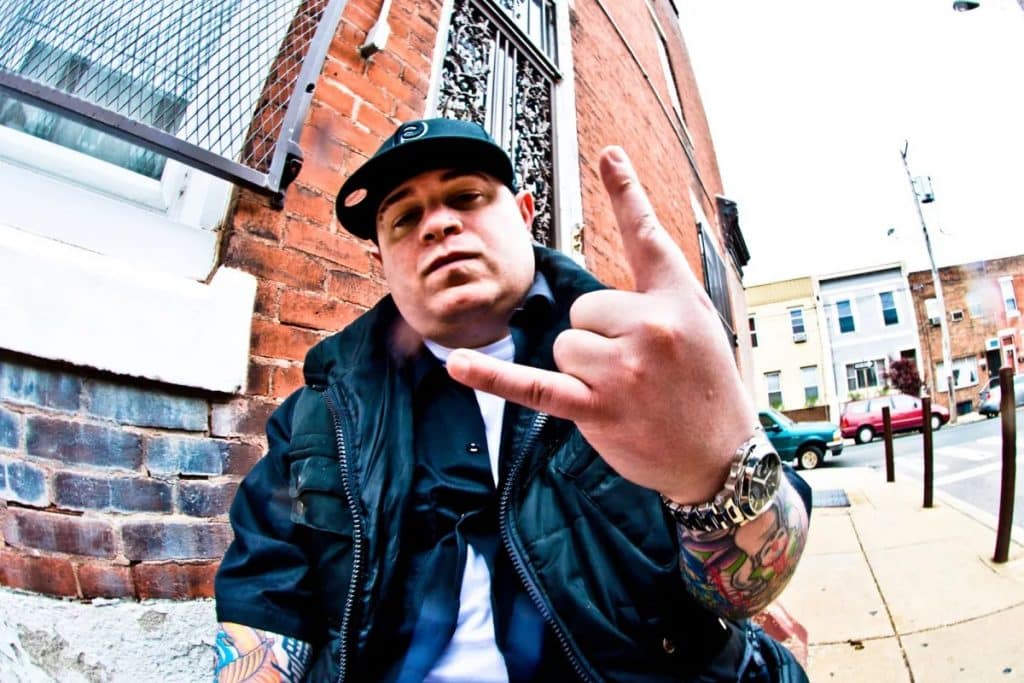 Discography: The Psycho-Social, Chemical, Biological & Electro-Magnetic Manipulation of Human Consciousness (1997), Violent by Design (2000), Visions of Gandhi (2003), Legacy of Blood (2004), Servants in Heaven, Kings in Hell (2006), A History of Violence (2008), Violence Begets Violence (2011), The Thief and the Fallen (2015), The Bridge and the Abyss (2018), The Funeral and the Raven (2021)
Nearly thirty years ago, a teenaged Vinnie Paz launched a hip hop family that would become an underground legend. His band Jedi Mind Tricks would eventually release their debut album Violent By Design in 2000, which has gone on to be recognised as one of the greatest underground rap albums of all time.
The record put the Philadelphia group and their hometown on the underground map. Vinnie ensured they stayed there with a steady string of hard, smart and successful releases. As a writer and producer, Paz frequently attacks tough subjects head-on with a distinctly Philly tenacity. In recent years he has branched out into solo work and side projects.
3. Kurupt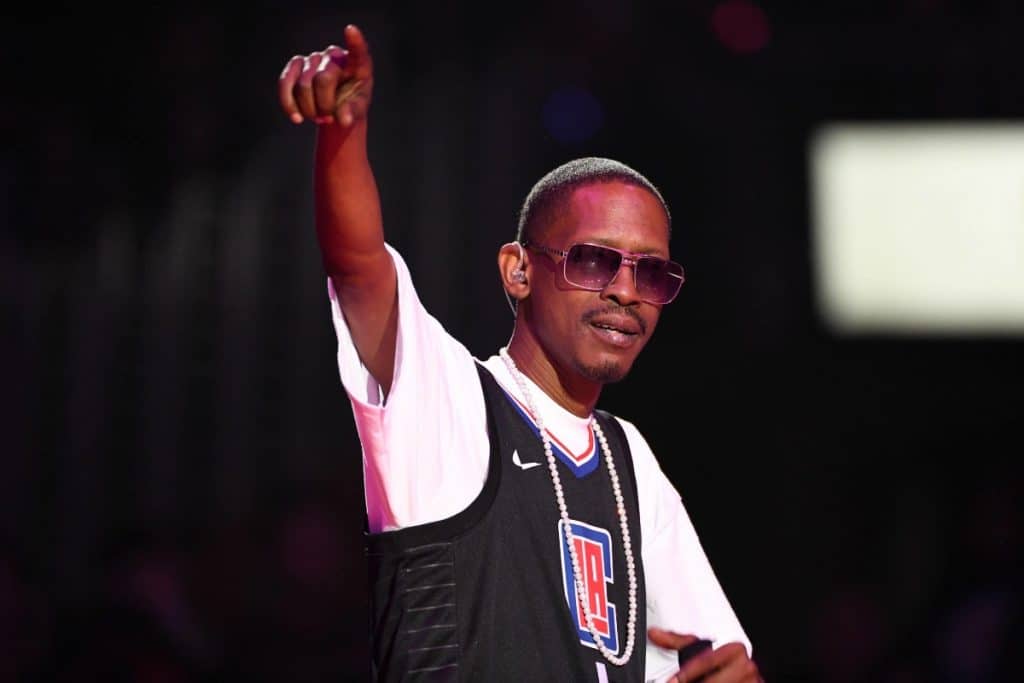 Discography: Kuruption! (1998), Tha Streetz Iz a Mutha (1999), Space Boogie: Smoke Oddessey (2001), Against the Grain (2005), Same Day, Different Shit (as Young Gotti) (2006), Streetlights (2010)
While Kurupt was born in Philadelphia and lived there until he was 16 years old, the legendary MC is more well-known for being a West Coast representative, with his affiliations with Death Row and being a founding member of Tha Dogg Pound. However you can take the rapper out of Philly but you can never take Philly out of the rapper. As one of the best rappers of all time, Young Gotti combines his East Coast rhyming sensibilities with the attitude and swagger of L.A., representing both for Philly and the West Coast.
2. Beanie Sigel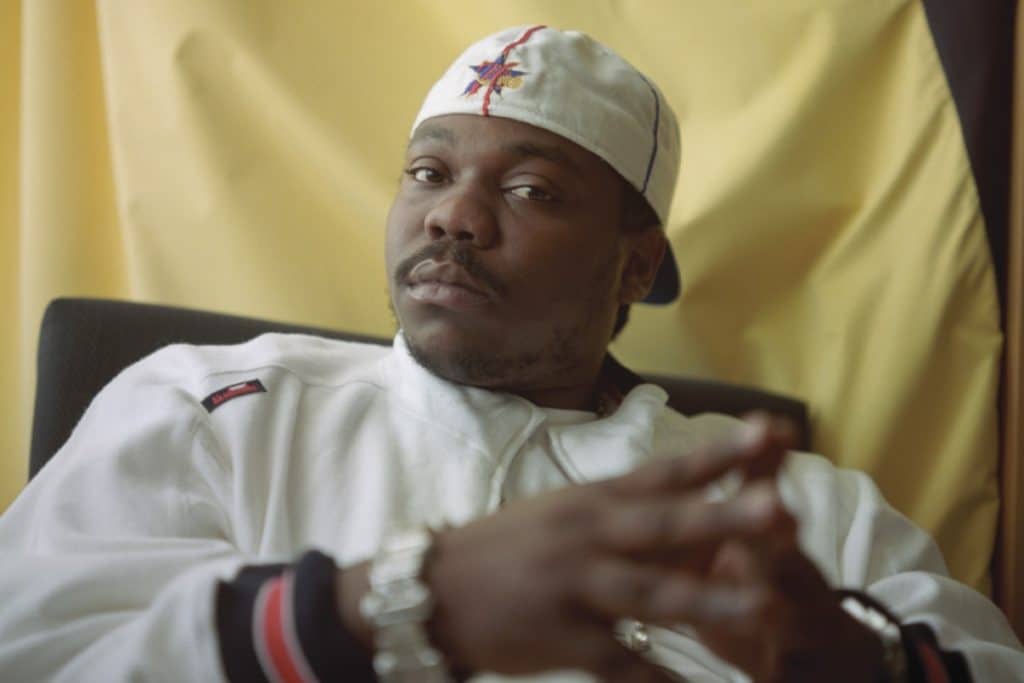 Discography: The Truth (2000), The Reason (2001), The B. Coming (2005), The Solution (2007), The Broad Street Bully (2009), This Time (2012)
During his run in the 2010s, Beanie Sigel firmly established himself as a street legend and one of the best rappers to come out of Philadelphia. While he may not have achieved the same commercial heights as his Roc-A-Fella associates like Kanye and Cam'ron, classic Beanie tracks like "Feel It in the Air", "The Truth" and "Ride 4 My" have engrained themselves in hip hop culture forever.
While legal problems have plagued the legend for the past decade, and various beefs with other rappers distracted him, there is no doubt that Beanie Sigel is one of the very best Philly rappers of all time.
1. Black Thought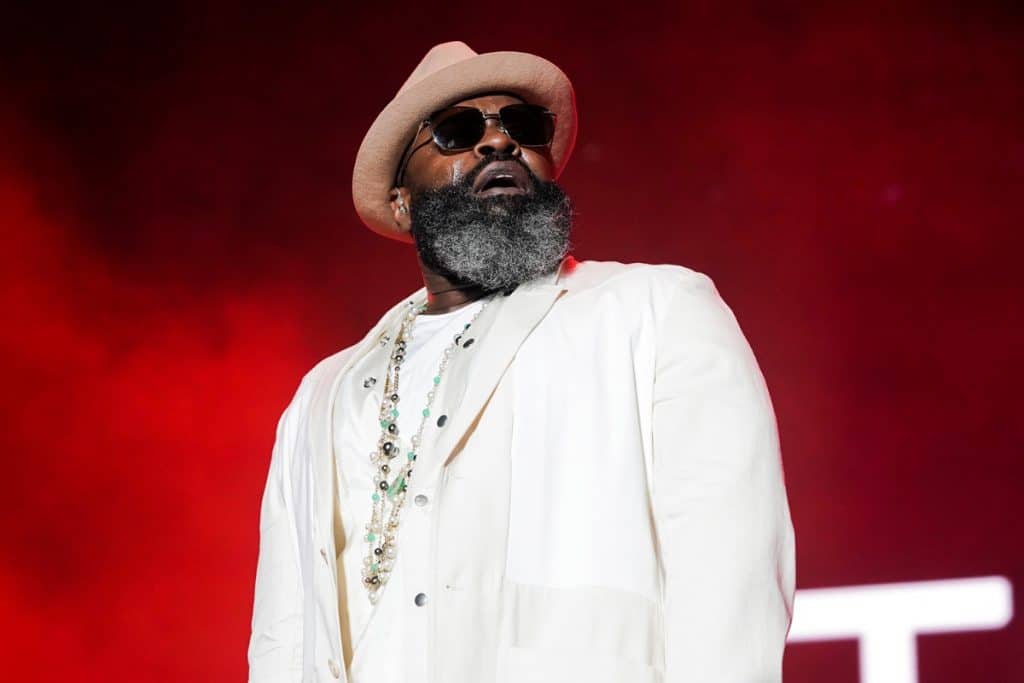 Discography: Organix (1993), Do You Want More?!!!??! (1995), Illadelph Halflife (1996), Things Fall Apart (1999), Phrenology (2002), The Tipping Point (2004), Game Theory (2006), Rising Down (2008), How I Got Over (2010), Undun (2011), …And Then You Shoot Your Cousin (2014), Streams of Thought, Vol. 1 (2018), Streams of Thought, Vol. 2 (2018), Streams of Thought, Vol. 3: Cane & Able (2020), Cheat Codes (with Danger Mouse) (2022)
In an interview with Rolling Stone after his legendary Funkmaster Flex freestyle, Black Thought explained why he came with such a fiery performance:
Black Thought: We're at a point in history where lyricism almost comes last in very many regards. So for someone from my school, who has come from the ilk of lyricism being held in far higher regard, it brings a different sort of urgency to every performance. That's what I went into that Flex freestyle with, with that same urgency that I had when I was a young person coming to New York from Philly with very much to prove.

The Roots' Black Thought on How He Spit Nearly 10-Minute Viral Freestyle | The Rolling Stone
It's with this passion for lyricism-first hip hop and upholding the standard of rap's golden era that has driven the legendary Philly MC for his 30-year recording career. From The Roots' 1993 debut album, Organix, to his 2022 release, Cheat Codes with Danger Mouse, Black Thought has never wavered from his mission. You couldn't find a lackadaisical verse from the rapper if your life depended on it. The city has a lot of dope rappers, as this list clearly shows, but when you're talking about the very best rapper from Philly, there's no question that the correct answer is Black Thought.