Tyler, the Creator has come a long way since he first burst onto the scene with his horrorcore-inspired sound and controversial lyrics. From his early beginnings with Odd Future to his current status as a Grammy Award-winning artist, the multifacted hip hop artist has continuously challenged norms and defied expectations.
Born on March 6, 1991, in Hawthorne, California, Tyler co-founded the alternative hip hop collective Odd Future in 2007, and soon after, self-released his debut mixtape, Bastard . As his career progressed, Tyler's sound evolved dramatically, from the raw and rebellious vibes of Goblin and Wolf to the more melodic and jazz-infused tones found on Flower Boy and Igor .
From his 2009 self-released mixtape Bastard to 2021's Grammy Award-winning Call Me If You Get Lost , we rank every Tyler, the Creator album, from worst to best.
Bastard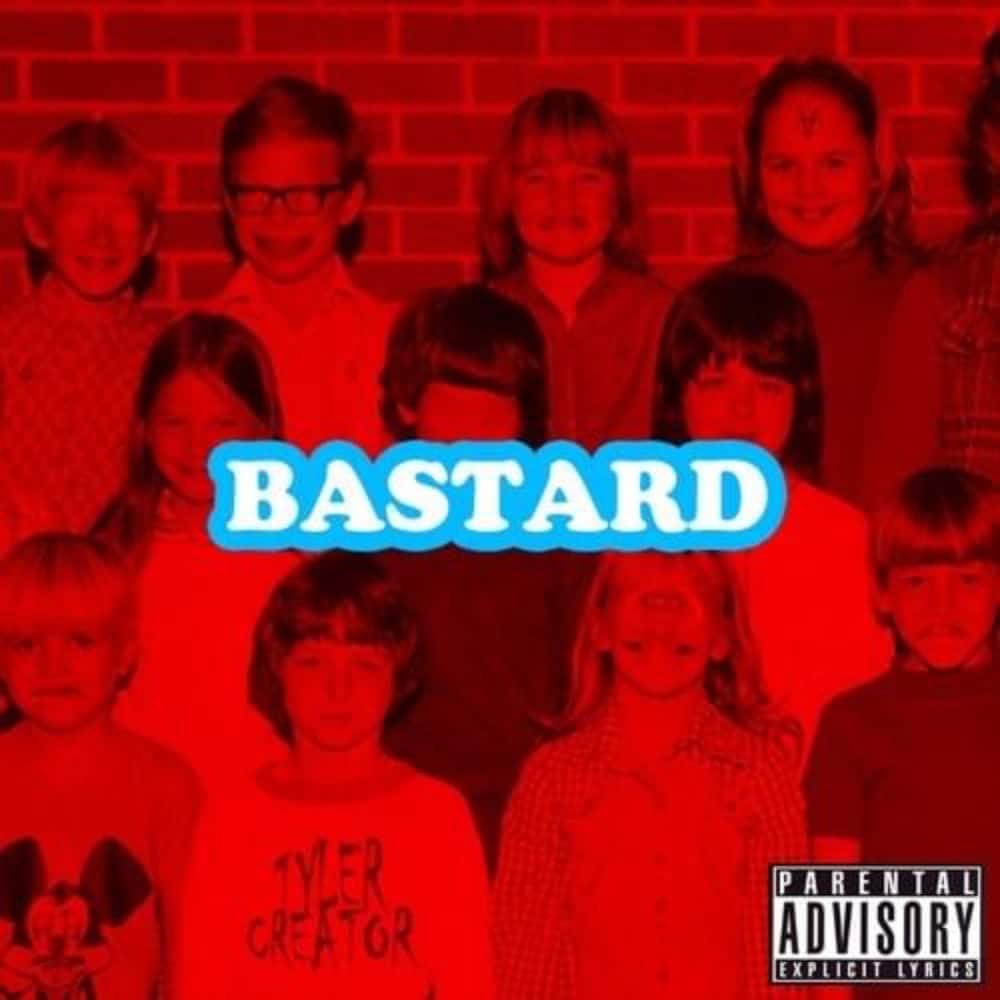 Released: December 25, 2009
Label: N/A
Oozing with raw energy and a devil-may-care attitude, this self-produced and self-released project stirred up waves in the hip hop world as a teenage Tyler, the Creator kick down the door to the rap game. Widely considered a mixtape due to its free online release, the Odd Future frontman has insisted on calling it his debut studio album – just another example of his rebellious spirit. While disjointed and underdeveloped at certain parts of the album, Bastard set the stage perfectly for Tyler's bizarre and wholly original rap career.
Cherry Bomb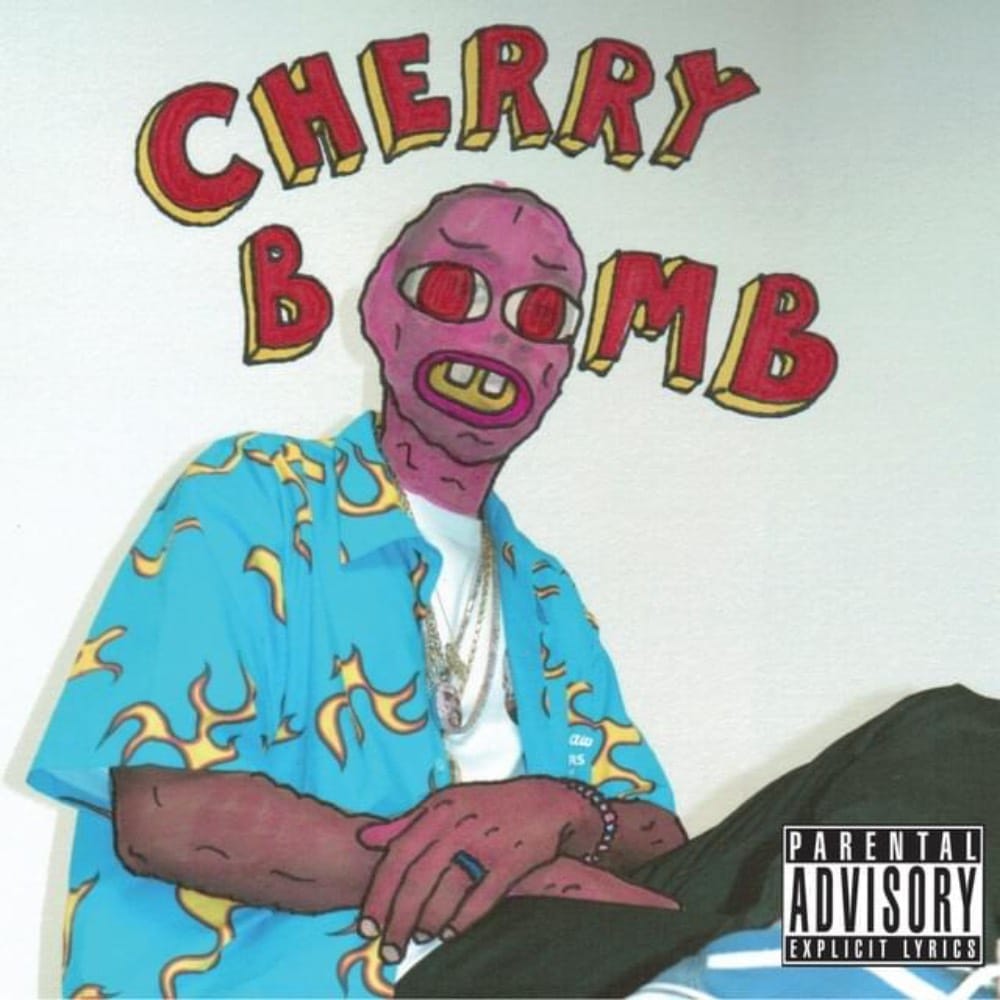 Released: April 13, 2015
Label: Odd Future
Marking an important turning point in Tyler, the Creator's recording career, Cherry Bomb showcased the rapper's ability to transition between soothing soulful tracks and adrenaline-pumping hardcore beats, hinting at the musical direction he would take in his future projects. On standout tracks like "OKAGA," "CA," and "FIND YOUR WINGS" we find Tyler challenging conventional hip hop boundaries and refining his aesthetic to embrace bolder, more vibrant, and intricate melodies. While a flawed and inconsistent album, Cherry Bomb is nevertheless an important step in Tyler's catalogue, playing a crucial role in laying the groundwork for the future. The album's exploration of a vast sonic landscape set the stage for his more celebrated albums. and although some of the ideas may have fallen short, the creative risks Tyler took on Cherry Bomb allowed him to refine his sound and eventually evolve into the multifaceted artist he is today.
Goblin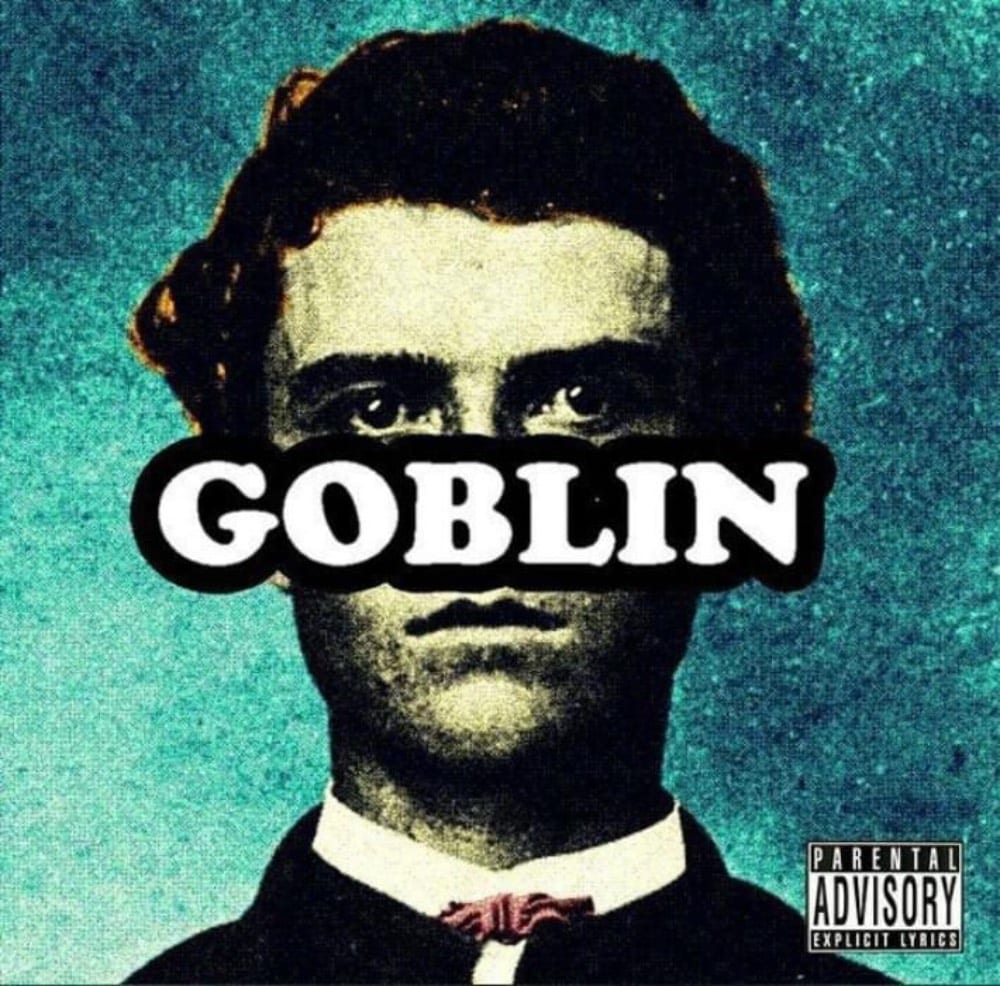 Released: May 10, 2011
Label: XL
After making a splash with Bastard and following it up with the incredibly memorable video for "Yonkers," Tyler, the Creator officially made his introduction to the hip hop world with Goblin . Continuing the narrative started in his 2009 mixtape with conversations between Tyler and his fictional therapist Dr. TC., the album carries over a lot of the same themes and shock value. Features guest appearances from fellow Odd Future members, Frank Ocean, Hodgy Beats, Jasper Dolphin, Taco, Domo Genesis, Mike G, and Syd, Goblin was a noticeable step-up from Bastard , with some of Tyler's most iconic moments (the aforementioned "Yonkers", the darkly atmospheric "Radicals", the disturbing "Tron Cat").
Wolf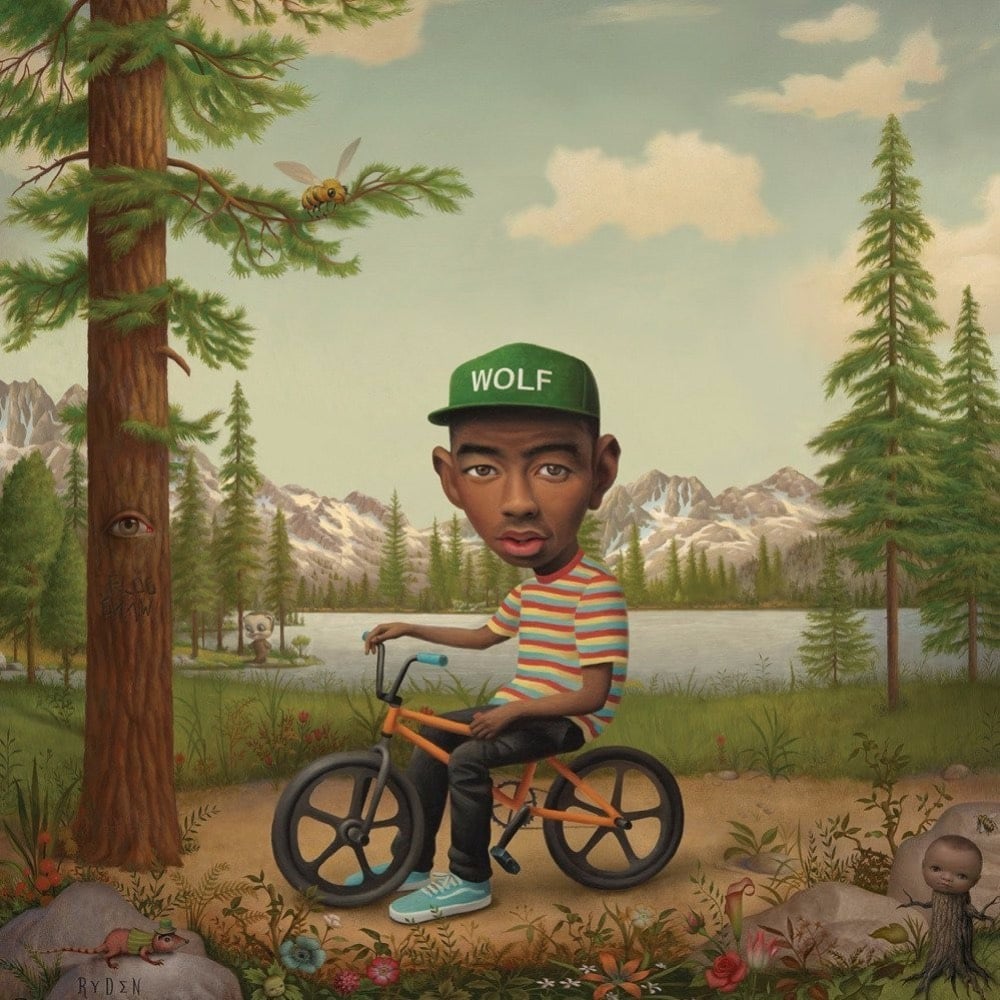 Released: April 2, 2013
Label: Odd Future
Shaking off the horrorcore themes and shock value of his earlier projects, Bastard and Goblin , Tyler embraced a new creative vision on Wolf , crafting "weird hippie music for people to get high to," as he explained in an interview with Spin . Boasting a barrage of high tracks like "Jamba," "Answer," and "IFHY," Wolf highlights Tyler's artistic growth with "Jamba" showcasing an electrifying rap verses while "Answer" laying bare his relationship with his father. Then there's "IFHY" which marks the Odd Future frontman's dream collaboration with his idol, Pharrell Williams. Often considered an underrated gem. in his growing catalogue, Wolf is a 70-minute sonic adventure that unveils a more conceptual and mature artist in Tyler, the Creator. While the album signifies an awkward departure from his earlier, chaotic sound, it still packs a punch with unforgettable tracks like "Tamale," "IFHY," and "Answer."
Tyler, the Creator: With Wolf, I'll brag a little bit more, talk about money and buying shit. But not like any other rapper, I'll be a smart-ass about it. Now it's just girls throwing themselves at me and shit, but I got a girl back home. People who want the first album again, I can't do that. I was 18, broke as fuck. On my third album, I have money and I'm hanging out with my idols. I can't rap about the same shit.

Odd Future: The New Underground's Loud Family Goes On The Road | SPIN
Igor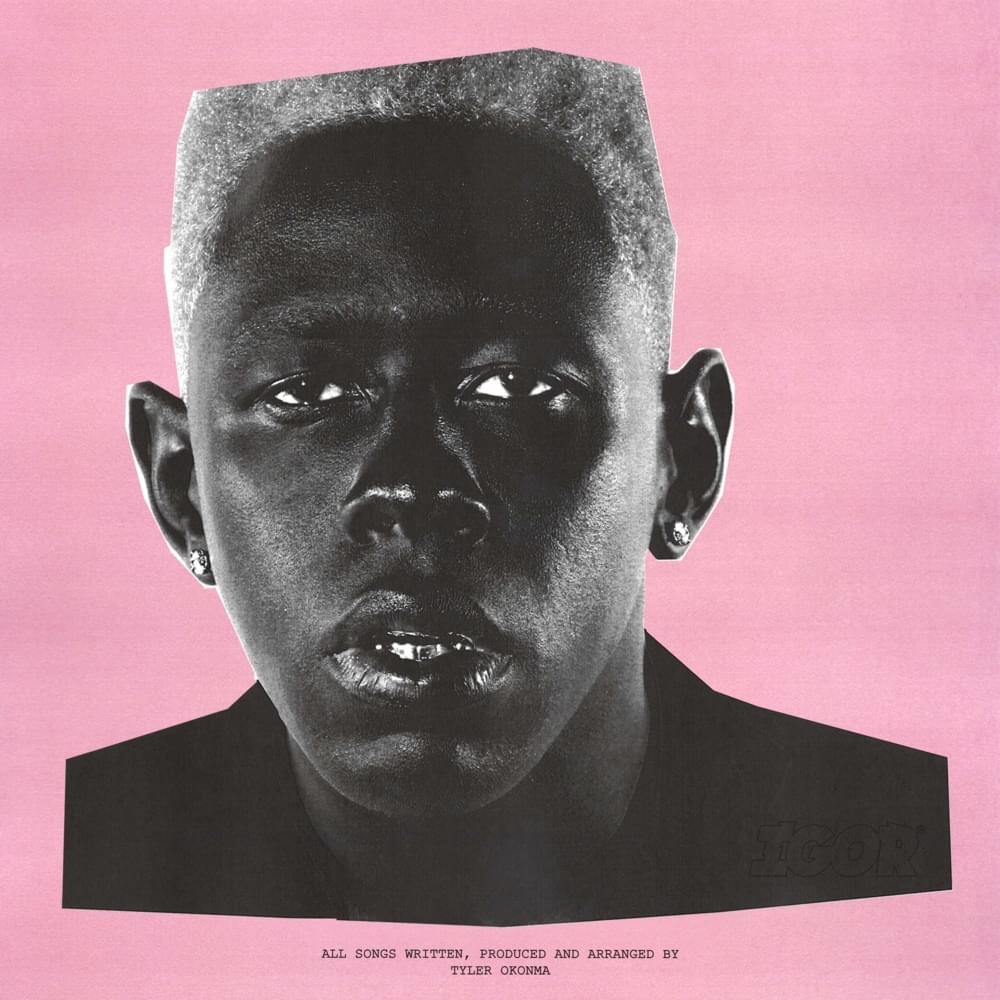 Released: May 17, 2019
Label: Columbia
Building upon the hip-hop and neo-soul foundations laid by Flower Boy , Igor weaves in R&B and funk influences while exploring themes of love, heartbreak, loss, and jealousy through the lens of a love triangle involving the titular character. Hailed as a genre-defying masterpiece by critics, Tyler's fifth album transformed him from a polarizing figure with untapped potential into a hip hop icon. The album's lush production, blending R&B, soul, and electro, earned him the distinction of being the first solo rapper to have a self-produced and arranged number-one album. Enlisting an eclectic crew of collaborators, including Lil Uzi Vert, Playboi Cart, Solange, Kanye, Charlie Wilson, Santigold, Pharrell, and Slowthai, Igor is a perfect blend of abstract and accessible sounds that resulted in Tyler's most captivating album to date. The acclaim also translated into commercial success, with the lead single "Earfquake" reaching number 13 on the Billboard Hot 100, and the album selling 165,000 units in its first week, giving Tyler his first number-one album .
Flower Boy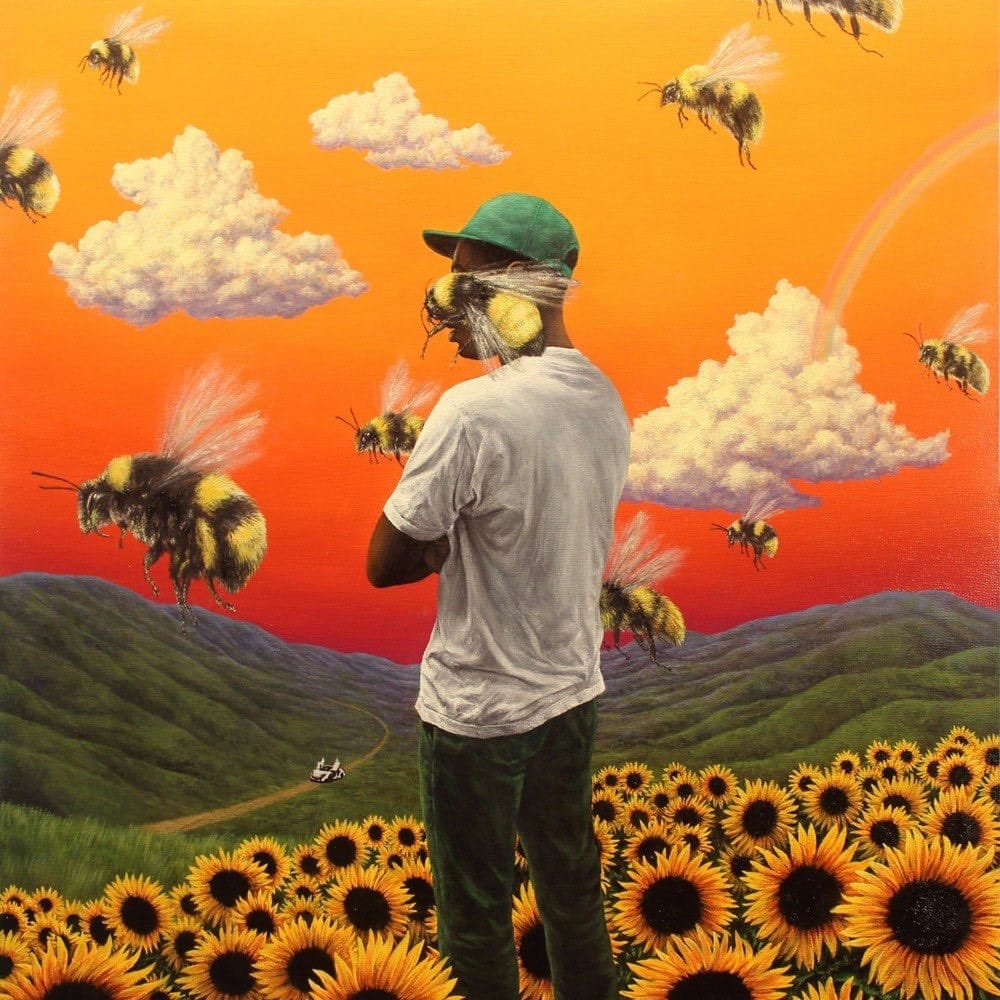 Released: July 21, 2017
Label: Columbia
After almost a decade in the rap game, 2017's Flower Boy marks the most radical evolution step in Tyler, the Creator's recording career. Boasting a star-studded list of collaborators — including Frank Ocean, ASAP Rocky, Anna of the North, Lil Wayne, Kali Uchis, Steve Lacy, Estelle, Jaden Smith, and Rex Orange County — Flower Boy is a kaleidoscope of textures and genres. A sonic journey into Flower Boy sees the rapper-producer shedding his rougher edges and embracing introspection. Inspired by the likes of Max Martin, Pharrell Williams, and Justin Timberlake, Tyler weaves together a rich tapestry of sounds and emotions, creating an album that's as cohesive as it is dynamic. Tracks like "When This Flower Blooms," "November," and "I Ain't Got Time!" offer a rare glimpse into Tyler's inner world, while the heartrending "See You Again" with Kali Uchis reveals his tender exploration of love and longing.
Call Me If You Get Lost
Released: June 25, 2021
Label: Columbia
A few days after the release of Call Me If You Get Lost , Tyler jumped onto Instagram Live to express his renewed love for hip hop, mixtapes, and the art of rapping. "Shoutout rap music, I love it," Tyler exclaimed. "DJ Drama, I love you. What you did for rap — phenomenal. From all the Waynes, all the Dedications , from P the In My Mind Prequel mixtape, to Clipse for the We Got It For Cheaps , from Lupe mixtape run all the Farenheits , the Revenge Of The Nerds , to JAY-Z, to Andre, to Westside Gunn for making me wanna just rap again." A detour from the jazzy, soulfulness of Igor , Tyler went deep into his hip hop bag for Call Me If You Get Lost , enlisting the help of DJ Drama to create an album-version of the legendary Gangsta Grillz mixtape series. With features from 42 Dugg, YoungBoy Never Broke Again, Lil Wayne, Domo Genesis, Lil Uzi Vert and Pharrell, the album fuses elements of hip-hop, pop, jazz, soul, and reggae to provide a platform for Tyler to effortlessly rip through tracks. In fact, this album might feature some of Tyler's most polished rapping to date. A brilliant synthesis of Tyler's musical journey to date, combining the gritty edge of his earlier works like Goblin and Wolf with the lush neo-soul synth-funk of Flower Boy and Igor , Call Me If You Get Lost is one of Tyler's most acclaimed albums to date, earning him his second Grammy award .