Few names in recent rap history have managed to consistently captivate audiences while pushing the envelope like Vince Staples. The Long Beach wordsmith has crafted a series of albums that not only chronicle his own personal narrative, but also capture the zeitgeist of the ever-evolving hip hop landscape.
Each of his albums, from his groundbreaking debut Summertime '06 to his introspective Ramona Park Broke My Heart, offers a fresh exploration of personal narratives against a backdrop of diverse, boundary-pushing beats.
The audacious Summertime '06 put Staples on the map with its candid portrayal of his formative years in Long Beach, California. Staples pushed creative boundaries with Big Fish Theory, melding eclectic rhythms and his signature intensity to craft a compelling soundscape. The adrenaline-infused FM! delivered a condensed yet potent narrative punch, making each of its 22 minutes count.
Moving towards introspection, Vince Staples, the eponymous album, saw the rapper revisit his rebellious youth, laying raw narratives over subtle beats to offer a captivating sonic autobiography. The journey continued with Ramona Park Broke My Heart, a slow-burning exploration of his past that showcased Staples in his most reflective state yet.
So let's get into it. From his 2015 debut album, Summertime '06, to his latest release, 2022's Ramona Park Broke My Heart, we rank every Vince Staples album, from worst to best.
FM!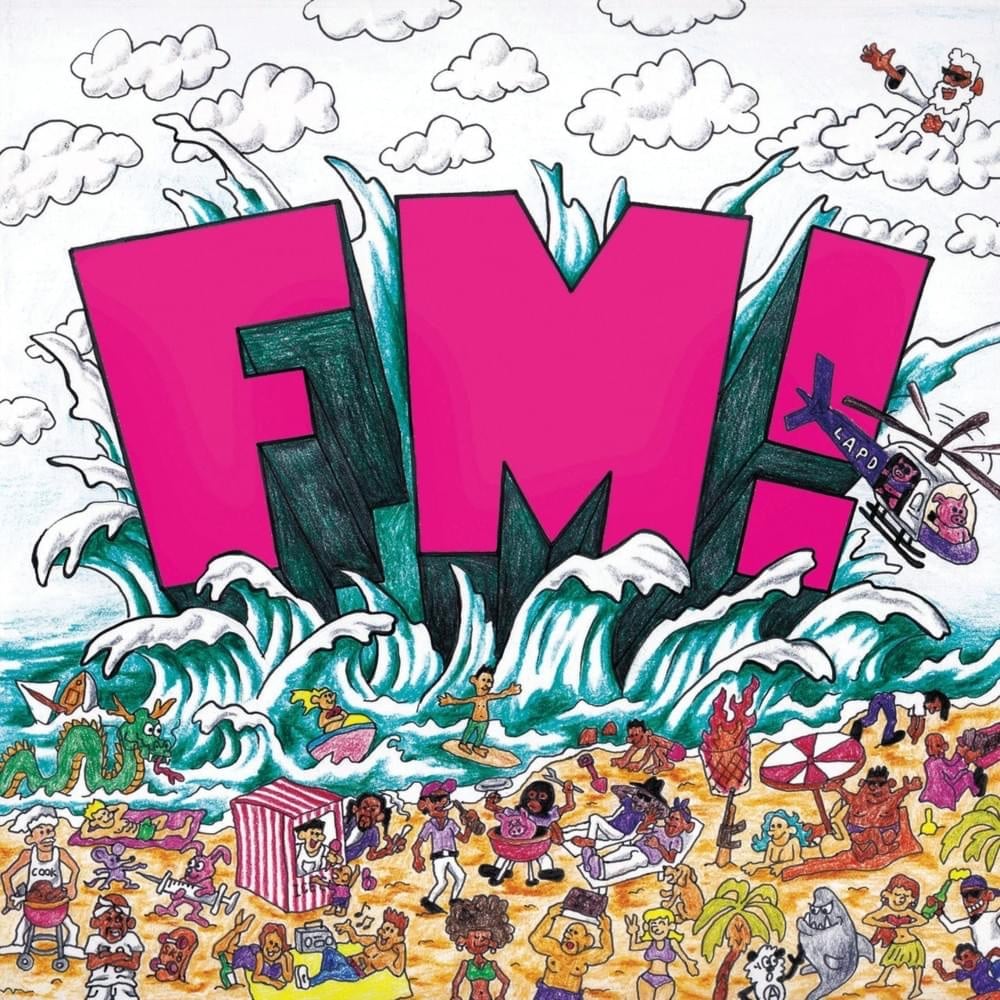 Released: November 2, 2018
Label: Blacksmith, Def Jam
Singles: N/A
Features: Kamaiyah, E-40, Jay Rock, Kehlani, Earl Sweatshirt, Buddy and Tyga.
Emerging hot on the heels of his well-received sophomore album, Big Fish Theory, the Long Beach lyricist wasted no time in presenting his third full-length project, FM! The album, which features a runtime comparable to 2016's Prima Donna, despite packing in 11 tracks, serves as an adrenaline-fueled ride that leaves listeners craving more. The throwback radio format of FM! masterfully toggles between the hard-hitting vibes from the West Coast MC and special entries by guests such as Earl Sweatshirt and Tyga. Despite the lineup of heavyweight collaborators, which includes names like Ty Dolla $ign, Jay Rock, E-40, Kamaiyah, and more, FM! remains a Vince Staples showcase through and through. His relentless flow and clever wordplay command the spotlight on every track, making each one an instant must-listen. The West Coast rapper revisits his staple themes of black pride, street violence, and loyalty to his "Norf"side roots with characteristic wit and sharpness. With the album's sonic palette being more accessible than Big Fish Theory's harsh electro production, the album entrances with its breezy vibe while still retaining an underlying menace. Standout tracks such as "Relay," "Outside!" and "FUN!" shine brightly in an album of stars, but in reality, each track on FM! is worthy of undivided attention. Despite its brevity, the Long Beach MC ensures every bar is brimming with substance, offering a satisfying listen that ends so swiftly it catches you off guard.
Vince Staples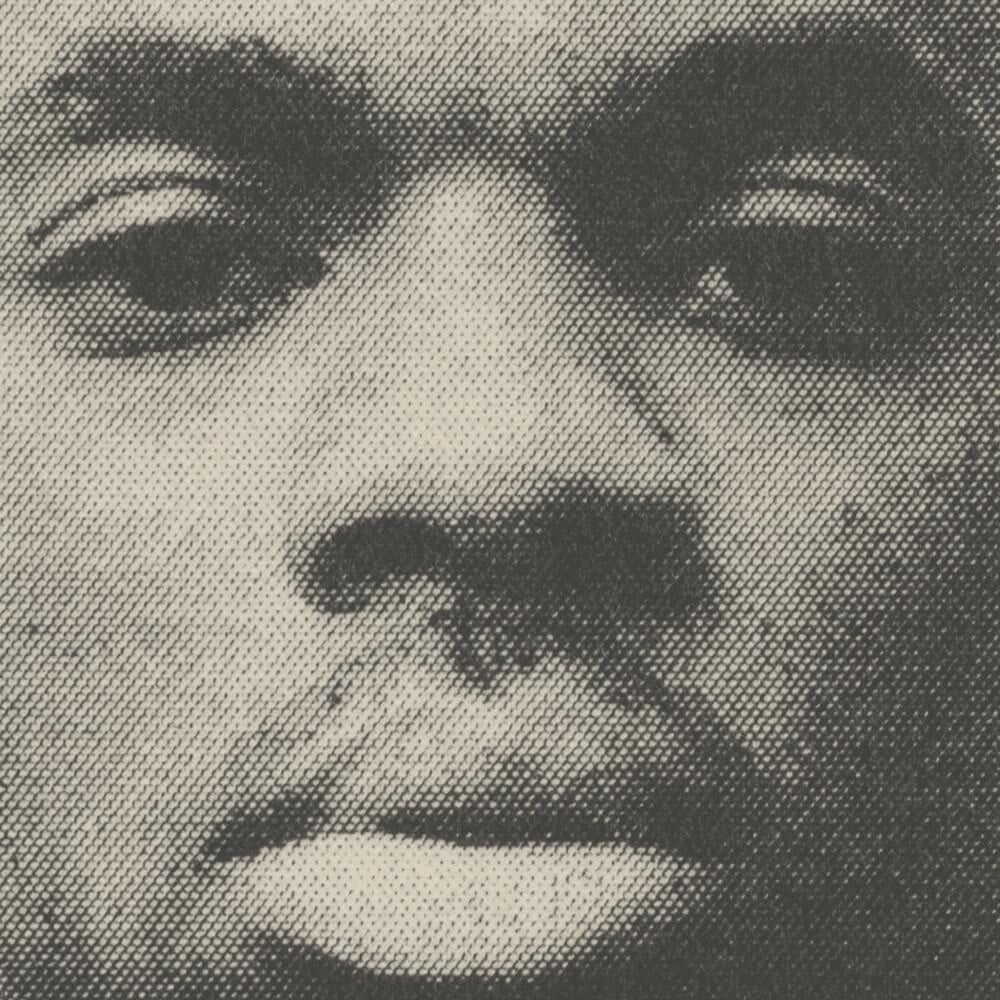 Released: July 9, 2021
Label: Motown, Blacksmith
Singles: "Law of Averages", "Are You with That?"
Features: Fousheé
Pivoting inward for his fourth studio outing, the self-titled album Vince Staples, the Long Beach rapper treats his fans to a potent dose of lyrical storytelling. Like the brief yet impactful FM!, the self-titled project takes just 22 minutes to deliver its punch, effectively condensing an autobiography's worth of tales into ten tracks. These songs serve as a narrative of Staples' younger, more rebellious days growing up in North Long Beach. With production primarily helmed by Kenny Beats, the trip down memory lane is subtly catchy, revealing more depth with each listen as the beats land with increasing impact, and the melodies unite to form an atmosphere as tranquil as a sunset over a calm ocean. The West Coast MC navigates between the dichotomies of paranoia and anxiety, passion and violence, and the struggles of street survival. While the album might seem muted on the first listen, subsequent spins reward the listener with the depth of the Long Beach rapper's wit and lyricism. Vince Staples, the album, emerged as a nuanced statement from one of the West Coast's most crucial voices in the contemporary rap scene.
Big Fish Theory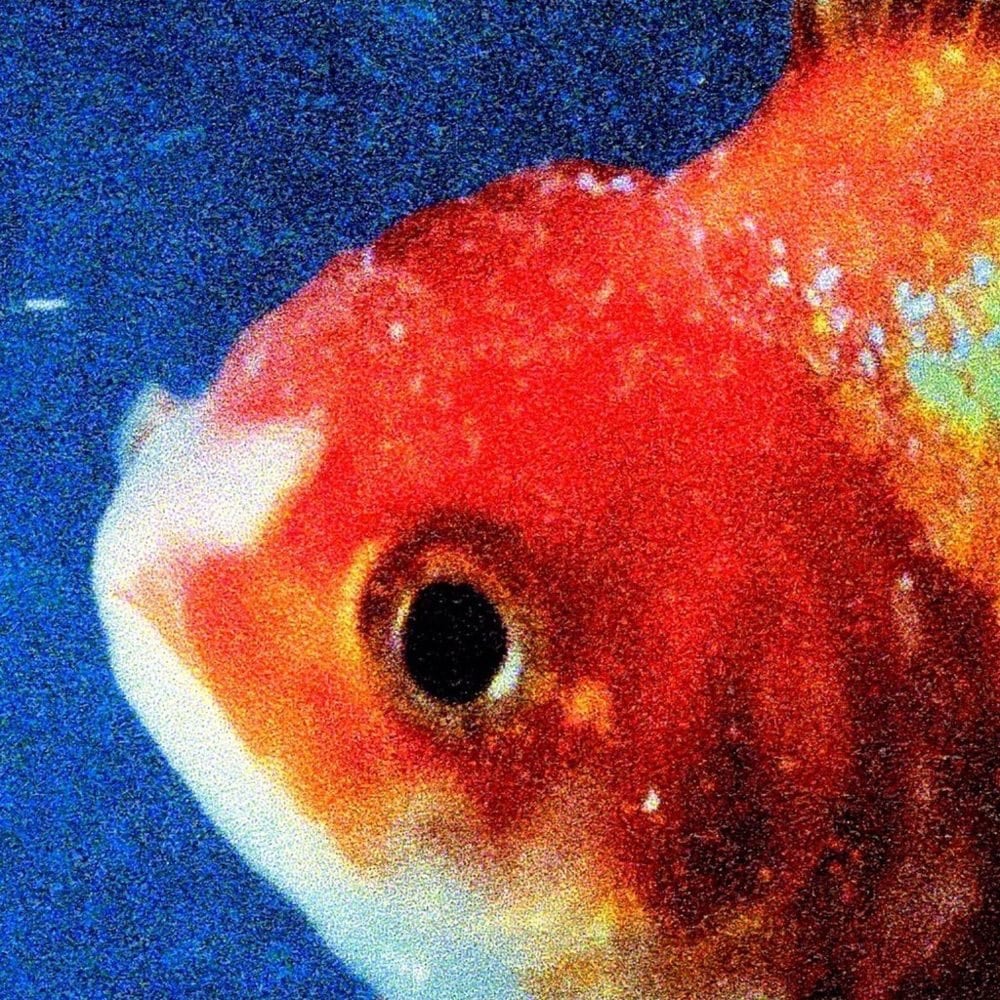 Released: June 23, 2017
Label: Def Jam, ARTium, Blacksmith
Singles: "BagBak", "Big Fish", "Rain Come Down"
Features: Kilo Kish, Kendrick Lamar, Juicy J, Ty Dolla Sign, Damon Albarn, Ray J, ASAP Rocky and Kučka.
On the heels of his commendable Prima Donna EP, Vince Staples embarked on his next sonic exploration with the release of Big Fish Theory in 2016. The album's core is intertwined with the eclectic rhythms of the Chicago footwork scene, leading to a thrilling fusion of diverse musical influences. Straying slightly from the ominous, ethereal textures of his breakthrough album, Summertime '06, the West Coast artist retains his signature intensity within this vibrant sonic experiment. Staples' creative team on Big Fish Theory reads like a who's who of innovative producers, including L.A.-based Zack Sekoff, electronic duos GTA and Christian Rich, Detroit's glitch music maestro Jimmy Edgar, SOPHIE, Flume, and others. This impressive assembly of talent also extends to the guest features: standouts include "Crabs in a Bucket" with Bon Iver and longtime collaborator Kilo Kish, and the bass-heavy title track alongside Juicy J. Tracks such as "Love Can Be…" and "Yeah Right" bear the stamp of high-profile collaborators like Damon Albarn and Kendrick Lamar, but it's in the album's latter half that Staples truly comes into his own. Tracks like "Homage" and "Samo" continue to escalate the intensity, with Staples weaving his lyrical prowess over an anxious, Radiohead-esque soundscape. The combination of insightful lyrics and dynamic production on Big Fish Theory further bolstered Vince Staples' position as one of the most forward-thinking figures in late-2010s rap.
Ramona Park Broke My Heart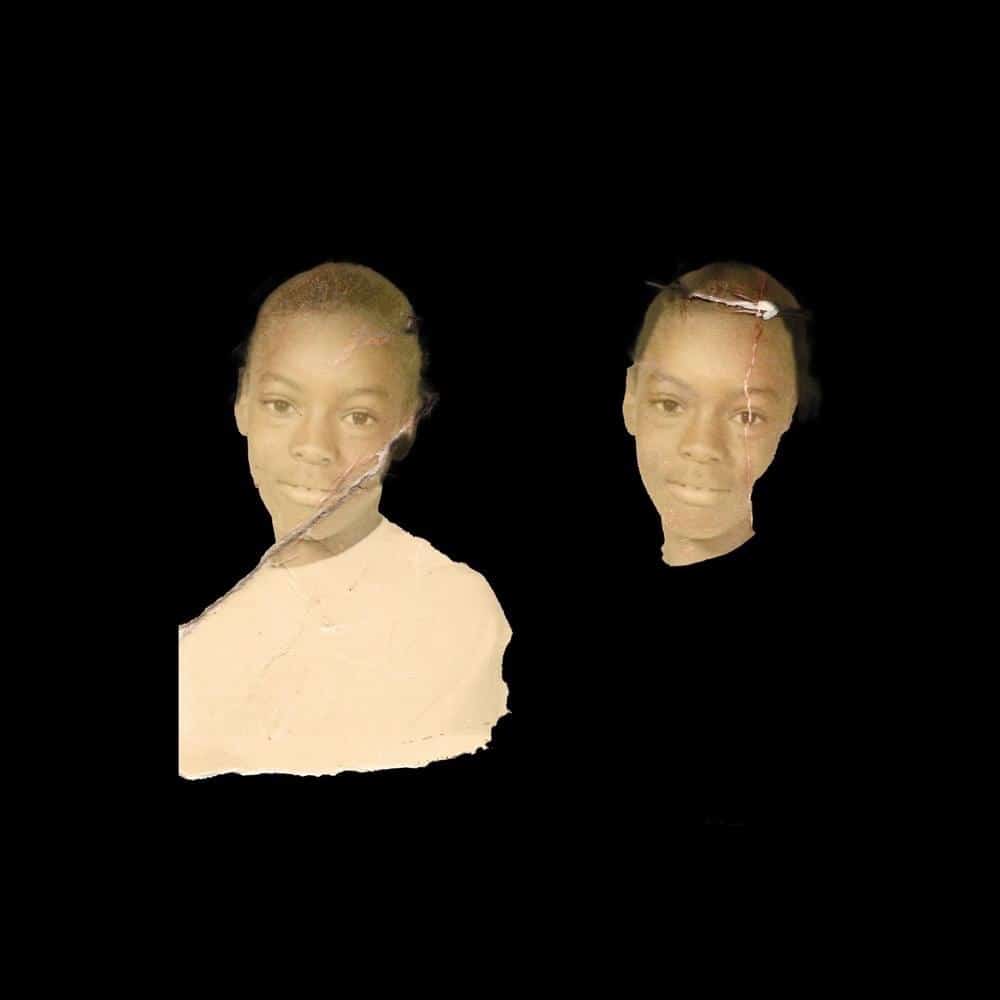 Released: April 8, 2022
Label: Motown, Blacksmith
Singles: "Magic", "Rose Street"
Features: Mustard, Lil Baby, Ty Dolla Sign
Continuing the introspective journey that began with his 2021 self-titled album, Vince Staples delves deeper into the nostalgia and emotions of his past with his fifth studio album, Ramona Park Broke My Heart. The title's nod to his childhood neighborhood in Long Beach, California signals the introspective journey that unfolds throughout the album, a reflective examination of the nexus between his formative years and his present experiences. Tracks like the irresistibly groovy "Magic" see Staples weaving tales of his past hustling days and neighborhood conflicts, all delivered over a bass-heavy beat courtesy of Mustard. Meanwhile, cuts like "East Point Prayer" and "DJ Quik" offer somber reflections on his early involvement with gangs, highlighting how the pressures of his past reshaped themselves amidst his rise to fame. Beyond his tales of gang affiliation and street life, the West Coast MC also delves into his complicated relationship with romance, with tracks like "Rose Street" and "When Sparks Fly" showcasing a more cynical outlook on love. Ramona Park Broke My Heart offers a slow-burning soundscape, characterized by unhurried tempos and a relaxed vocal delivery. The introspective nature of this album showcases Staples in his most reflective state yet, delivering a highly engaging musical narrative that further solidifies his artistry.
Summertime '06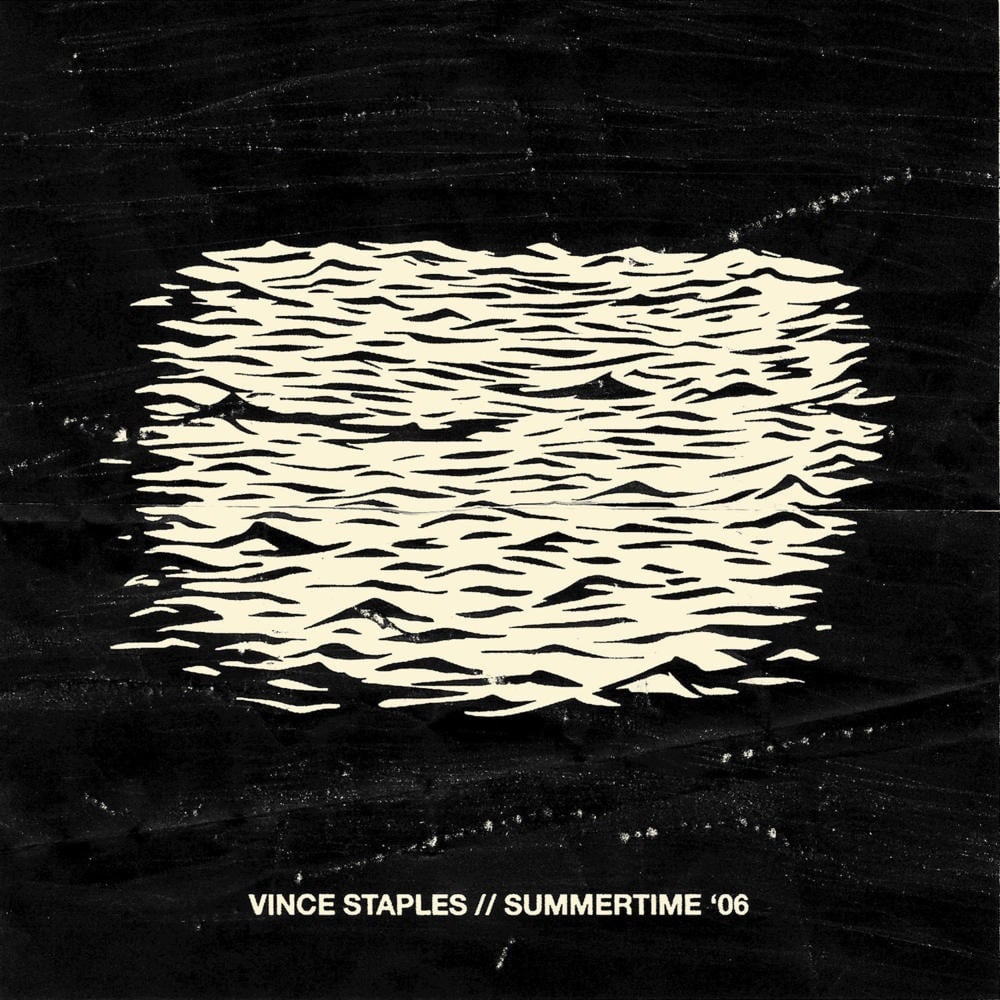 Released: June 30, 2015
Label: Def Jam, ARTium, Blacksmith
Singles: "Señorita", "Get Paid", "Norf Norf"
Features: Daley, Jhené Aiko and DJ Dahi, Joey Fatts and Kilo Kish, Snoh Aalegra, Kilo Kish, Haneef Talib aka GeNNo and eeeeeeee, Desi Mo, Aston Matthews.
Vince Staples' debut studio double album, Summertime '06, can be considered nothing short of a game changer for the young L.A. rapper. Building on the momentum of his Hell Can Wait EP, Staples delivered an ambitious double LP that showcased his distinct voice and clear-eyed storytelling. With No I.D. as the primary producer and an impressive lineup of other beatmakers, including DJ Dahi, Clams Casino, Brian Kidd, Christian Rich, and Mikky Ekko, Summertime '06 had a rich sonic landscape, that successfully captures the dark, captivating atmosphere of Vince's experiences growing up in Long Beach, California. Think about the three singles from the album – "Señorita", "Get Paid", and "Norf Norf." Staples had this way of creating infectious melodies and memorable hooks. And tracks like "Lift Me Up" showed off his elevated rap writing, as he offered an uncompromising gangsta stance that was both classic and innovative. Staples' candid lyrics about the struggles he faced growing up had this raw honesty that resonated with fans and critics alike.