From the sun-kissed streets of Compton to the palm-lined boulevards of Beverly Hills, Los Angeles is a city that has always been defined by its diversity and creativity. And nowhere is that more evident than in the city's vibrant hip-hop scene, which has produced some of the most influential and talented rappers of all time.
L.A.'s regional hip hop scene began to gain national attention in the mid-1980s, with rap acts like N.W.A. and Ice-T bringing gangsta rap to the forefront of the culture. Their gritty, street-inspired lyrics and aggressive beats became a hallmark of West Coast hip hop and laid the foundation for future generations of L.A. rappers.
During the 1990s, the city's rap scene continued to evolve and diversify, with artists like Tupac, Snoop Dogg, and Dr. Dre becoming household names and global icons. Meanwhile, underground rappers like Freestyle Fellowship and Jurassic 5 were also gaining recognition for their innovative styles and conscious lyrics.
Today, L.A.'s rap scene remains one of the most dynamic and influential in the world, with a new generation of artists carrying on the city's rich hip hop tradition. From the conscious lyricism of Kendrick Lamar to the modern gangsta funk of YG and Mustard to the esoteric lyricism of Earl Sweatshirt, L.A.'s rappers continue to push boundaries and shape the sound of hip-hop for generations to come.
So, let's take a deep dive into the world of Los Angeles and celebrate the legends who have made it what it is today, with the top 25 greatest L.A. rappers of all time.
Related:
25. Drakeo the Ruler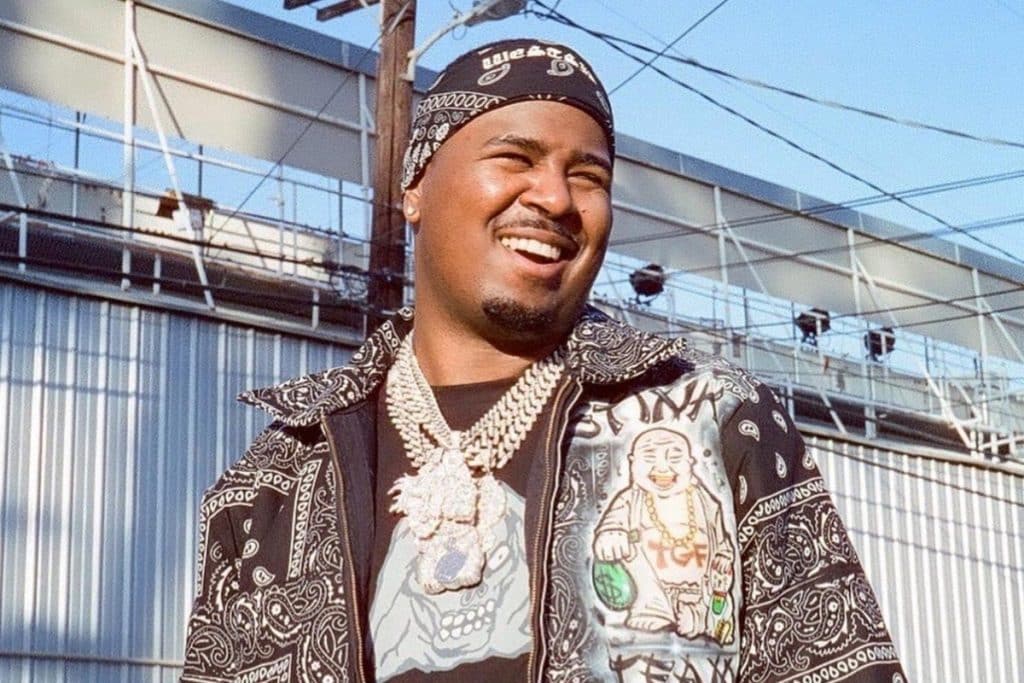 Discography: The Truth Hurts (2021), Keep the Truth Alive (2022)
Despite his tragically short career, Drakeo the Ruler left an indelible mark on the West Coast hip hop scene. With a style that was uniquely his own, he stood out from the crowd and captured the hearts of fans and critics alike. At his best, Drakeo's flow was unconventional, with a distinctive croaky voice that lent his rhymes a raw, unvarnished quality. He didn't rely on gimmicks or flashy production to make his mark, but instead used his words to paint vivid pictures of life in the streets of L.A. What made Drakeo so special was his ability to turn a phrase like nobody else. His lyrics were full of clever wordplay and sly references, and his delivery was always on point. He had a way of capturing the essence of the L.A. lifestyle in a way that was both authentic and relatable. Though his career was cut short, Drakeo the Ruler remains one of the most innovative and influential rappers to ever come out of L.A.
24. Schoolboy Q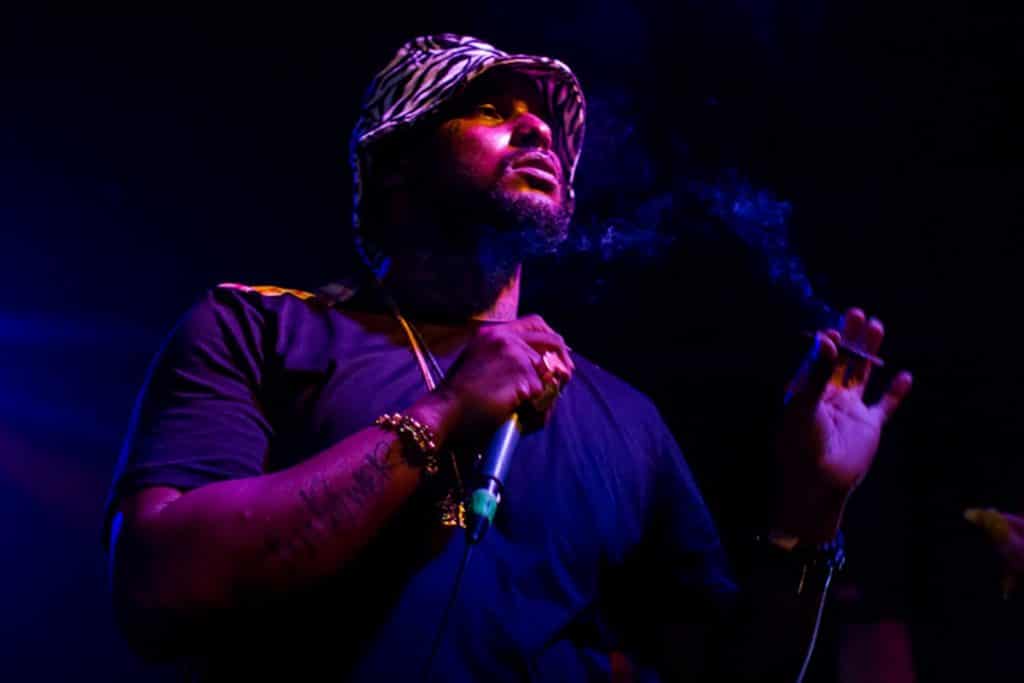 Discography: Setbacks (2011), Habits & Contradictions (2012), Oxymoron (2014), Blank Face LP (2016), Crash Talk (2019)
Schoolboy Q has built a reputation for his turn-up anthems and drug-fueled party tracks, but he's also a low-key killer lyricist. With a discography spanning albums like Setbacks, Habits & Contradictions, Oxymoron, Blank Face LP, and Crash Talk, Q's catalogue evolution worked well in showcasing his unique style and lyrical prowess. Inspired by rap legends like Jay-Z, Nas, and 2Pac, Q has cemented his name amongst the greatest West Coast rappers ever. As part of Top Dawg Entertainment, Q has more than held his own against renowned poets like Kendrick and Ab-Soul, while bringing his unique, bouncy flow and turn-up energy to every track. A master wordsmith who brings some wholly original to hip hop, Q is a an artist who deserves more recognition for his lyricism, which are as gritty as they are poetic.
23. YG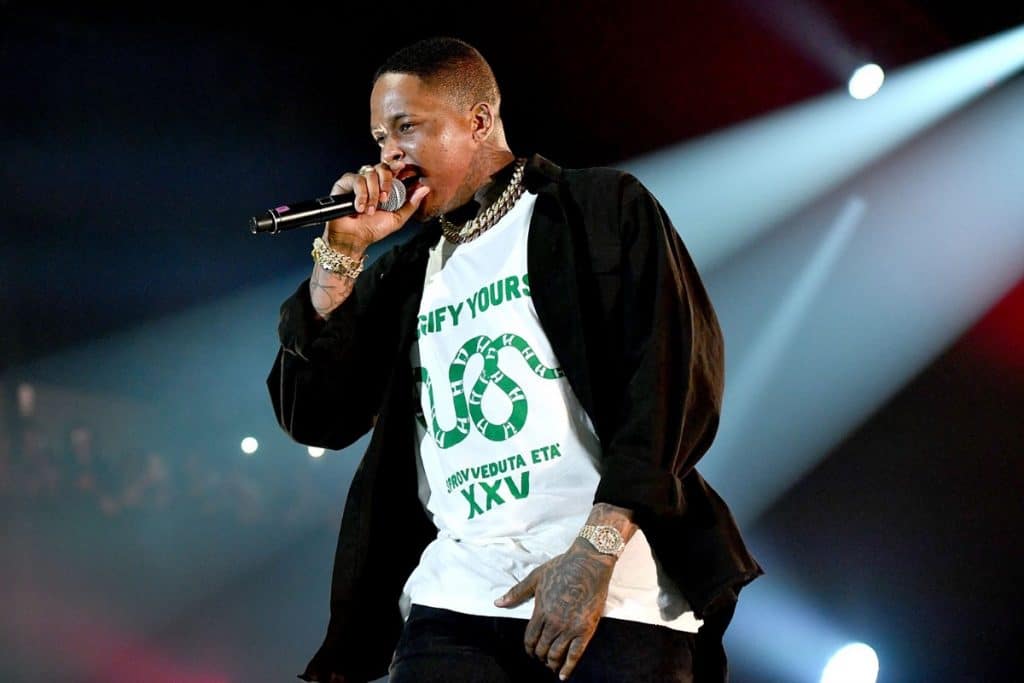 Discography: My Krazy Life (2014), Still Brazy (2016), Stay Dangerous (2018), 4Real 4Real (2019), My Life 4Hunnid (2020), I Got Issues (2022)
Hailing straight outta Compton, YG has undoubtedly established himself as one of the best L.A. rappers of his generation. The flip-side of the coin that also features Kendrick Lamar, YG's music often reflects his experiences growing up in his hometown, touching on topics like gang violence, police brutality, and the struggle for success in an environment where opportunities are scarce. While he often disguises his subtly poignant raps with upbeat, catchy production, the Compton MC has been dedicated to representing his city in the truest way.
22. Daz Dillinger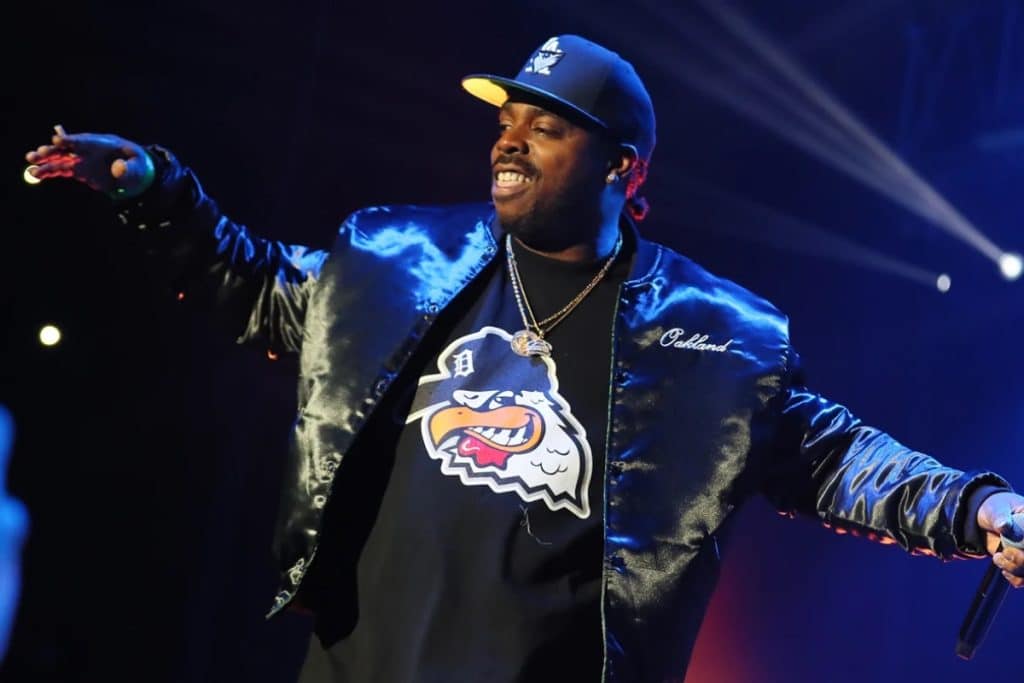 Discography: Retaliation, Revenge and Get Back (1998), R.A.W. (2000), This Is the Life I Lead (2002), DPGC: U Know What I'm Throwin' Up (2003), I Got Love in These Streetz (2004), Tha Dogg Pound Gangsta LP (2005), Gangsta Crunk (2005), So So Gangsta (2006), Gangsta Party (2007), Only on the Left Side (2008), Public Enemiez (2009), Matter of Dayz (2010), D.A.Z. (2011), Witit Witit (2012), Weed Money (2014), Dazamataz (2018), Smoke Me Out (2018)
Under the creative direction of Dr. Dre and with his own production skills, Daz Dillinger played a key role in creating the defining West Coast sound of the 1990s, helping to cement Death Row Records' place in hip-hop history. Daz's discography is a testament to his talent and longevity. His early work as part of Death Row and Tha Dogg Pound established him as one of the premier West Coast rapper-producers, and showcased his smooth flow and boom-bap, G-Funk beats. Even with recent albums like Dazamataz and Smoke Me Out, Daz has proven time and time again that he's managed to remain at the top of his game, paying homage to classic '90s West Coast hip hop while sound fresh as ever.
21. Tyler, the Creator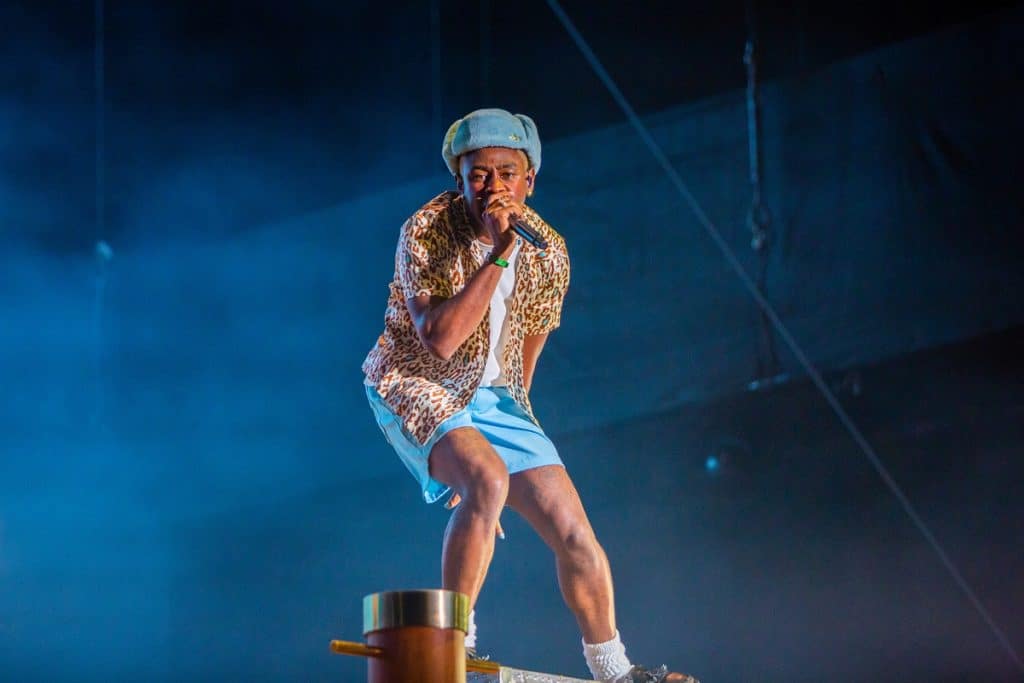 Discography: Goblin (2011), Wolf (2013), Cherry Bomb (2015), Flower Boy (2017), Igor (2019), Call Me If You Get Lost (2021)
From the raw energy of his debut album Goblin to the polished sounds of Flower Boy and the genre-defying style of Igor, Tyler, the Creator has never been afraid to experiment and take risks in his music. His most recent album, Call Me If You Get Lost, is a tour de force of rap, reminding fans that the Odd Future frontman can get busy of the mic. The album saw him returning to his roots and fully embracing the culture, bringing back his provocative lyrics, menacing flow and sneakily technical acumen. Tyler's contributions to hip hop have earned him two Grammy Awards and solidified his place as a leading artist in today's rap world. But he's more than just a talented musician – his fearless creativity and refusal to conform to industry norms make him a true cultural icon in the hip hop world.
20. Xzibit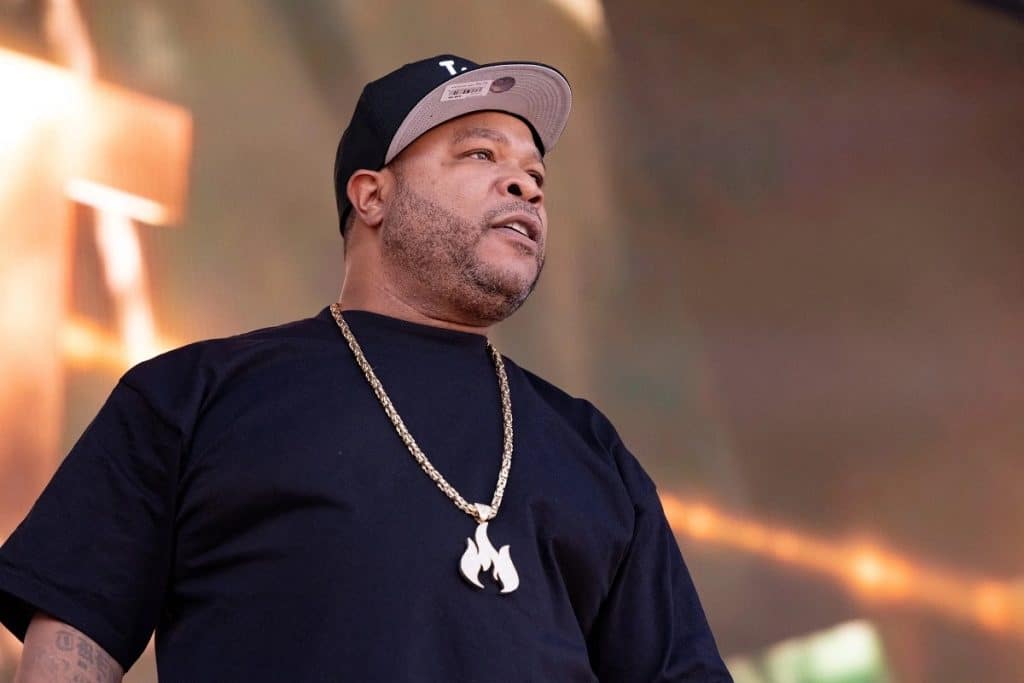 Discography: At the Speed of Life (1996), 40 Dayz & 40 Nightz (1998), Restless (2000), Man vs. Machine (2002), Weapons of Mass Destruction (2004), Full Circle (2006), Napalm (2012)
With his tough-as-nails delivery and gritty rhymes, Xzibit is a defining voice of the classic West Coast sound. He's one of the most recognizable rappers to come out of the mid-90s era, and has parlayed his musical success into an impressive multimedia empire. Xzibit has dropped seven full-length albums, including At the Speed of Life, 40 Dayz & 40 Nightz, Restless, Man vs. Machine, Weapons of Mass Destruction, Full Circle, and Napalm, with each release showcasing his ability to craft hard-hitting tracks with unapologetic lyrics. Throughout his career, Xzibit has demonstrated his versatility and creative vision. He's a master of both the mic and the camera, showcasing his talents in multiple mediums. With his commanding presence and unyielding flow, Xzibit has carved out a unique space in the hip hop world, cementing his place as one of the best L.A. rappers of all time.
19. Ras Kass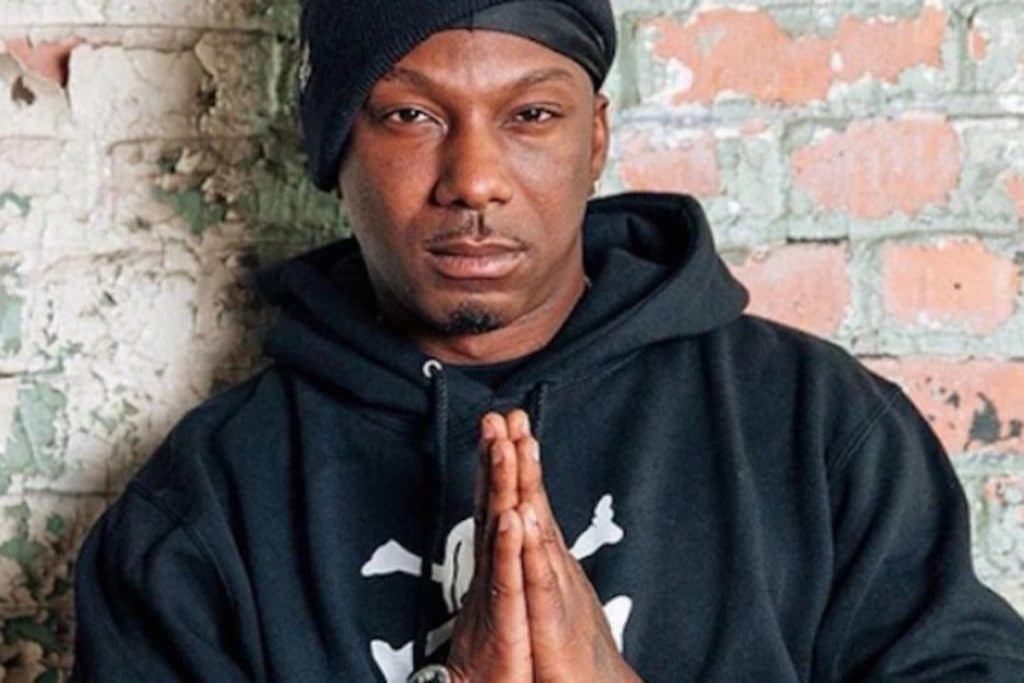 Discography: Soul on Ice (1996), Rasassination (1998), A.D.I.D.A.S. (2010), Barmaggedon (2013), Blasphemy (with Apollo Brown) (2014), Breakfast at Banksy's (with Jack Splash as Semi Hendrix) (2015), Intellectual Property (2016), Soul on Ice 2 (2019), I'm Not Clearing Shxt (2020)
Growing up in Watts during the aftermath of the LA riots, Ras Kass knew firsthand the effects of racial injustice and police brutality. Throughout his career, he has addressed these issues head-on, using his platform to bring awareness and make a difference. Known for his complex lyricism and intricate wordplay, Ras Kass has been a fan favorite of the underground hip hop scene for over three decades. The L.A. rapper's debut album, Soul on Ice, released in 1996, quickly established him as a rapper with a unique style and a powerful message. Since then, Ras Kass has released several critically acclaimed albums, including Rasassination, Blasphemy (with Apollo Brown), and Soul on Ice 2. He's collaborated with some of the most respected names in hip-hop and has consistently proven that he's one of the most talented and respected rappers to come out of L.A.
18. King T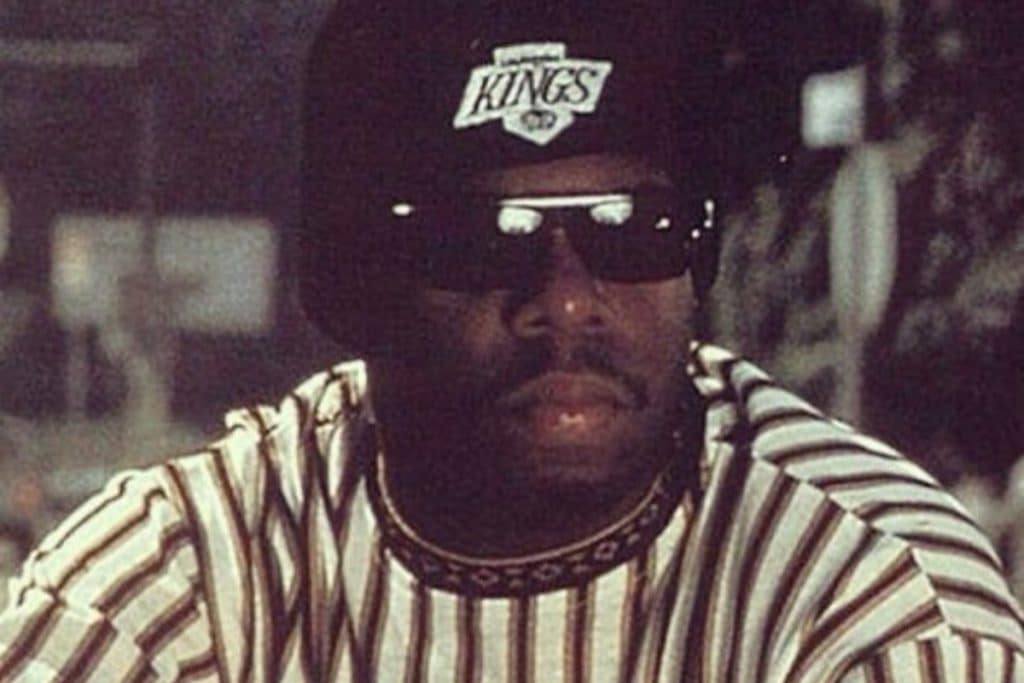 Discography: Act a Fool (1988), At Your Own Risk (1990), Tha Triflin' Album (1993), IV Life (1995), The Kingdom Come (2002)
When it comes to true hip-hop old-school pioneers on the West Coast, there are few names that come to mind as readily as King Tee. His debut album, Act a Fool, released in 1988, is now widely regarded as an early hip hop classic and helped define the Compton gangsta rap sound. While N.W.A. were still on the come-up, King Tee was already busy making a name for himself and laying down the foundations that would inspired subsequent generations of West Coast rappers. Despite not achieving the same commercial success as later Compton MCs, King Tee's legacy is secure and and his influence on the West Coast rap scene is immeasurable.
17. Earl Sweatshirt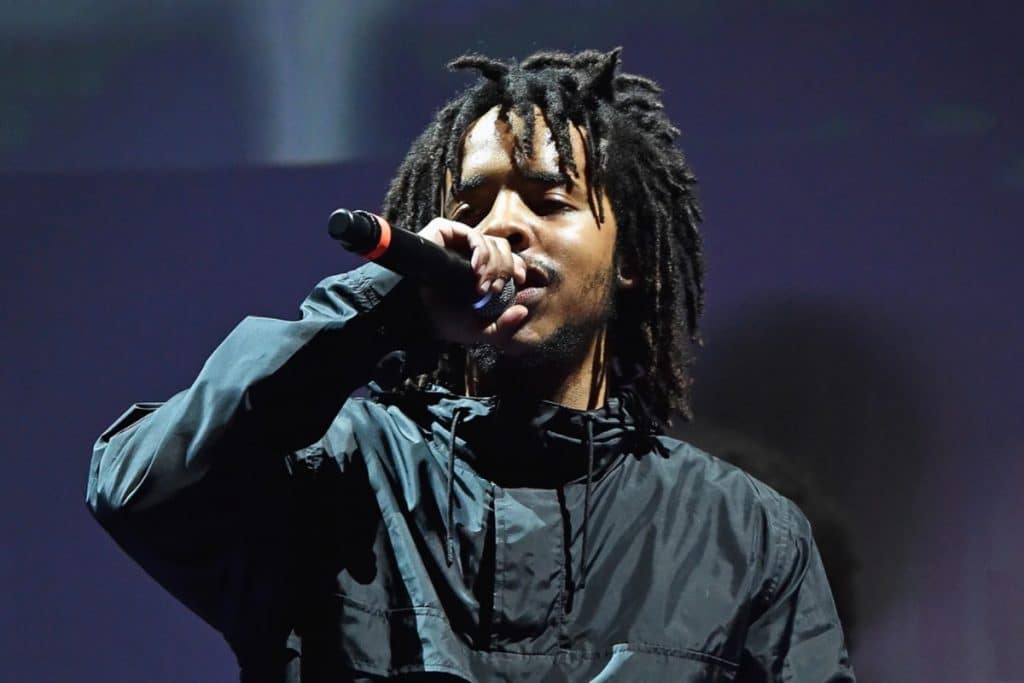 Discography: Doris (2013), I Don't Like Shit, I Don't Go Outside (2015), Some Rap Songs (2018), Sick! (2022)
Earl Sweatshirt is one of the most naturally gifted hip-hop lyricists of our time. His minimalist style and hard-hitting bars over no-nonsense beats set him apart from the crowd and pay homage to MF DOOM's signature style. With only four studio albums to his name, Earl's discography may be smaller than other artists, but the quality of his work speaks for itself. It's really one of those cases of quality over quantity. Albums like I Don't Like Shit, I Don't Go Outside, and Some Rap Songs are a testament to his profound talents as a rapper, songwriter and producer. With a raw, unfiltered lyrical style that's as bare-boned as you can get, Earl has earned himself a loyal fanbase that consider him an heir to the throne of rap eccentricity.
16. Blu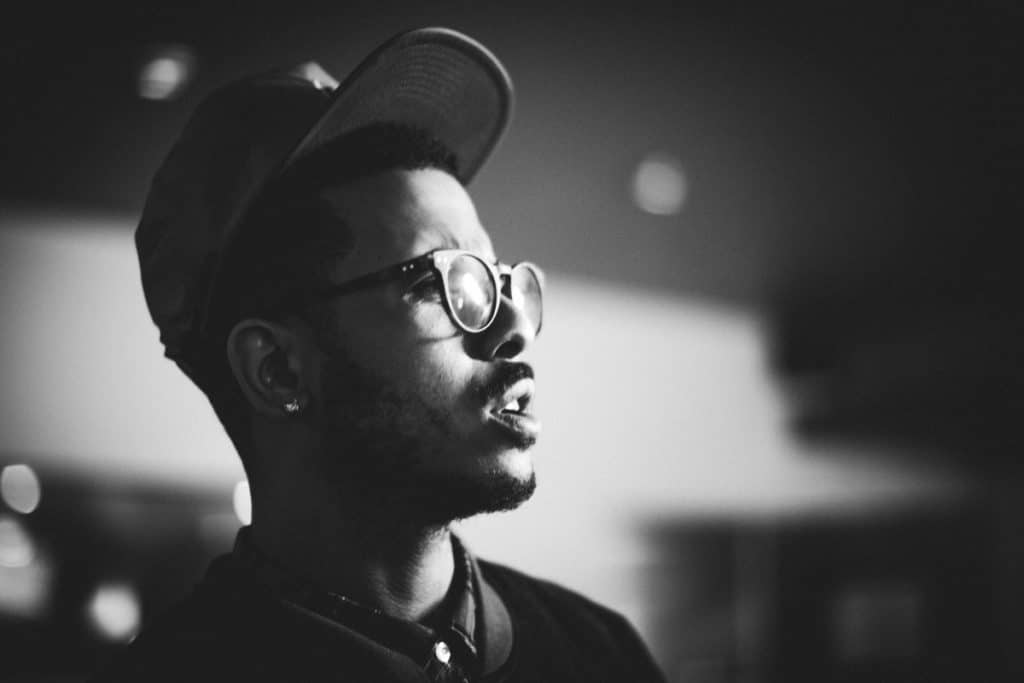 Discography: Below the Heavens (with Exile, as Blu & Exile) (2007), The Piace Talks (with Ta'Raach, as C.R.A.C.) (2008), Johnson&Jonson (with Mainframe, as Johnson&Jonson) (2008), theGodleeBarnesLP (2010), Her Favorite Colo(u)r (2011), Jesus (2011), Give Me My Flowers While I Can Still Smell Them (with Exile, as Blu & Exile) (2012), York (2013), Good to Be Home (with Bombay) (2014), Bad Neighbor (with MED and Madlib) (2015), Cheetah In The City (with Union Analogtronics) (2016), Gods In The Spirit, Titans In The Flesh (with Nottz) (2018), The Blueprint (with Shafiq Husayn) (2018), A Long Red Hot Los Angeles Summer Night (with Oh No) (2019), True & Livin' (with Exile, as Blu & Exile) (2019), Ground & Water (with Damu The Fudgemunk) (2019), Miles (with Exile, as Blu & Exile) (2020), The Color Blu(e) (2021)
In the world of underground rap, few artists are as beloved and respected as Blu. The Inglewood-born rapper's debut album, Below the Heavens, produced by Exile in 2007, quickly established him as a major figure of the L.A. underground rap scene. Over the years following its release, Blu has grown to become one of the greatest West Coast rappers of all time, particularly with his blue collar rhyme style, relatable subject matter, and impressive technical skills. Blu's extensive discography is also a testament to his incredible work ethic and dedication to his craft. Whether he's collaborating with the likes of Oh No and Nottz, or linking back up with Exile for the brilliant Miles, Blu consistently delivers music that's always innovative, soulful and thought-provoking.
15. Warren G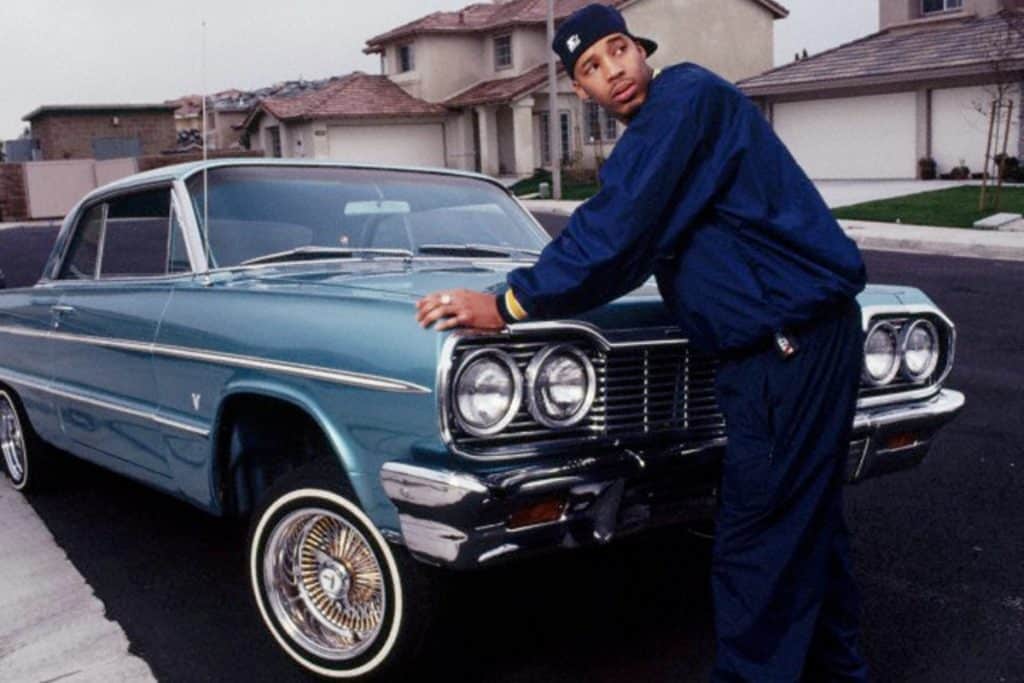 Discography: Regulate… G Funk Era (1994), Take a Look Over Your Shoulder (1997), I Want It All (1999), The Return of the Regulator (2001), In the Mid-Nite Hour (2005), The G Files (2009)
When it comes to West Coast hip hop, few names are as iconic as Warren G. His 1994 classic "Regulate" with Nate Dogg has become a hip-hop staple, and the smooth West Coast funk and laid-back gangsta chill of the song solidified their place in hip-hop history. Not only that, the commercial success of "Regulate" actually saved Def Jam from going under. But Warren G's contributions to the genre go far beyond "Regulate." He played a pivotal role in the production of his stepbrother Dr. Dre's West Coast G-Funk masterpiece, The Chronic, and has been a major figure on the West Coast rap scene for over thirty years as a rapper, producer and DJ.
14. MC Ren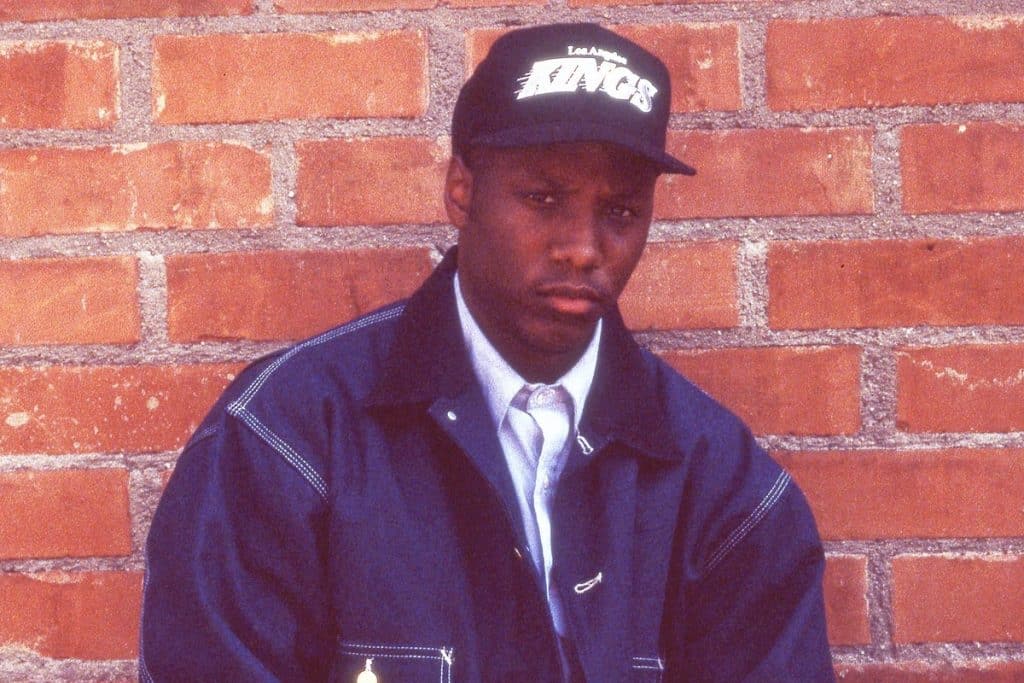 Discography: Shock of the Hour (1993), The Villain in Black (1996), Ruthless for Life (1998), Renincarnated (2009)
While his name may often be forgotten when you talk about West Coast greats (which should be a hip hop crime), MC Ren is a true pioneer of the L.A. scene and helped lay down the foundations of gangsta rap that would go on to dominate '90s and '00s hip hop. As one of the key writers in N.W.A., Ren's rhymes were more than just gangsta stories; he layered his lyrics with deeper socio-political themes, much like his team member Ice Cube. After N.W.A, Ren launched a solo career and continued to make a name for himself in the rap game. Though his solo output may have been sporadic, Ren's legacy as a West Coast hip hop legend is secure, and his contributions to the culture will be remembered for decades to come.
13. Nipsey Hussle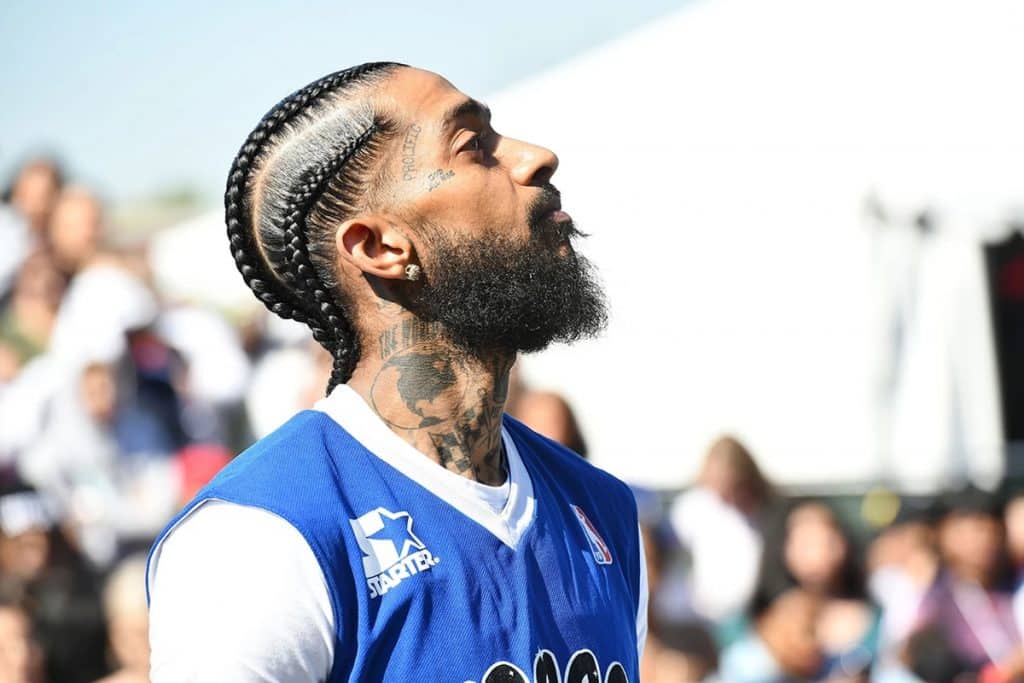 Discography: Victory Lap (2018)
While he may have only released one studio album, Victory Lap, in his lifetime, Nipsey Hussle's impact on the West Coast rap scene cannot be overstated. As a mixtape legend, Nipsey became a staple of the L.A. rap scene in the 2000s with his Bullets Ain't Got No Name and Marathon series, collaborating with some of the biggest names in the game and pushing his own record label, All Money In. In 2013, Nipsey made headlines with his mixtape Crenshaw, selling physical copies for $100 each, which showcased his commitment to ownership and independence. The move solidified his status as a figurehead for independent rappers and served as an inspiration to many in the industry. Sadly, Nipsey was taken from us far too soon when he was tragically murdered. But his legacy continues to inspire and influence new generations of artists. The Marathon Continues, and his spirit lives on through his music.
12. Vince Staples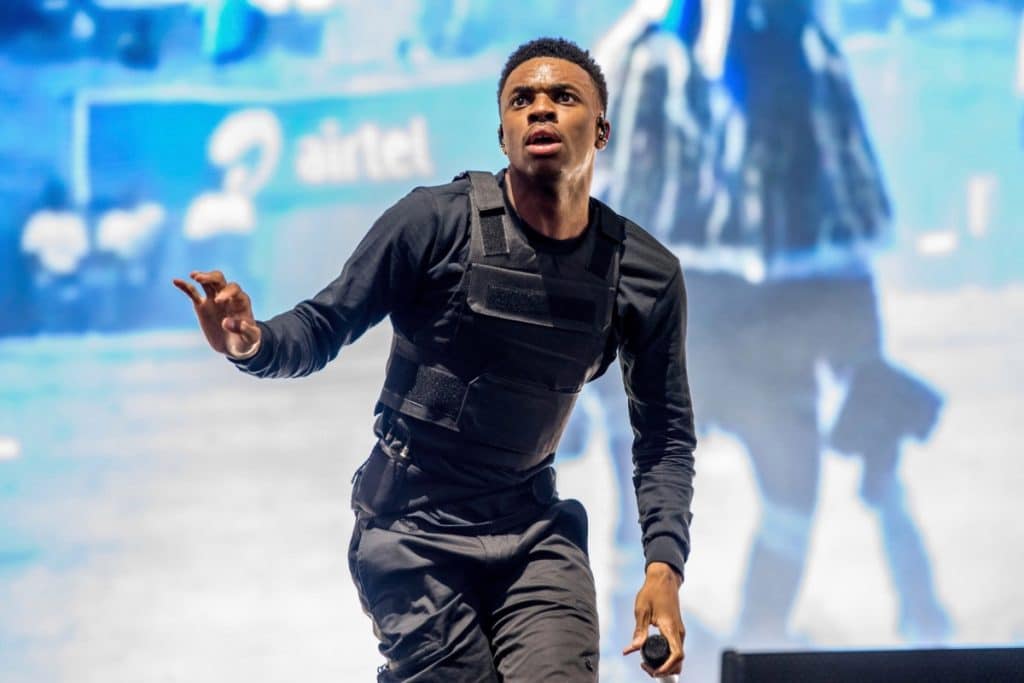 Discography: Summertime '06 (2015), Big Fish Theory (2017), FM! (2018), Vince Staples (2021), Ramona Park Broke My Heart (2022)
With his innovative blend of West Coast rap, electronic dance music, and avant-garde experimentalism, Vince Staples has established himself as the most exciting rappers of his generation. Bursting onto the scene in the early 2010s as an Odd Future affiliate, the Compton-born rapper dropped Summertime '06 in 2015, one of the best rap debuts of the decade. He continued to impress with his incredible body of work, including the critically acclaimed Big Fish Theory and FM!, which showcased his versatility and genre-defying sound. With a catalogue that could go up against any MC veteran, Vince Staples is undoubtedly one of the brightest stars in the West Coast rap scene today.
11. The Game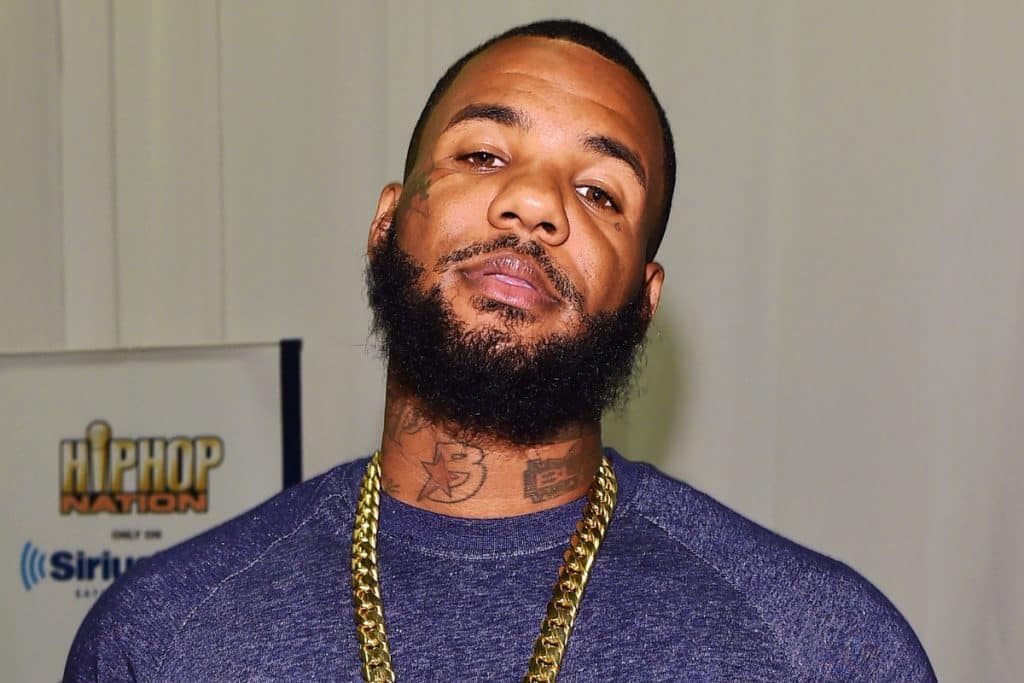 Discography: The Documentary (2005), Doctor's Advocate (2006), LAX (2008), The R.E.D. Album (2011), Jesus Piece (2012), The Documentary 2 (2015), The Documentary 2.5 (2015), 1992 (2016), Born 2 Rap (2019), Drillmatic – Heart vs. Mind (2022)
The Game's journey in the hip-hop world has been full of ups and downs, but his talent, artistry, and commitment to hip hop culture have never been in question. From his groundbreaking debut album, The Documentary, to his most recent project, Drillmatic – Heart vs. Mind, the Compton rapper has consistently delivered raw and unapologetic West Coast gangsta rap. Boasting ten albums and countless mixtapes, Game is among the few remaining hip hop artists who know how to put together a truly cohesive project from start to finish. With his masterful songwriting and raw delivery of vivid lyrics that reflect the gritty reality of his humble beginnings, Game is a certified L.A. icon and one of the most enduring West Coast rappers of all time.
10. Dr. Dre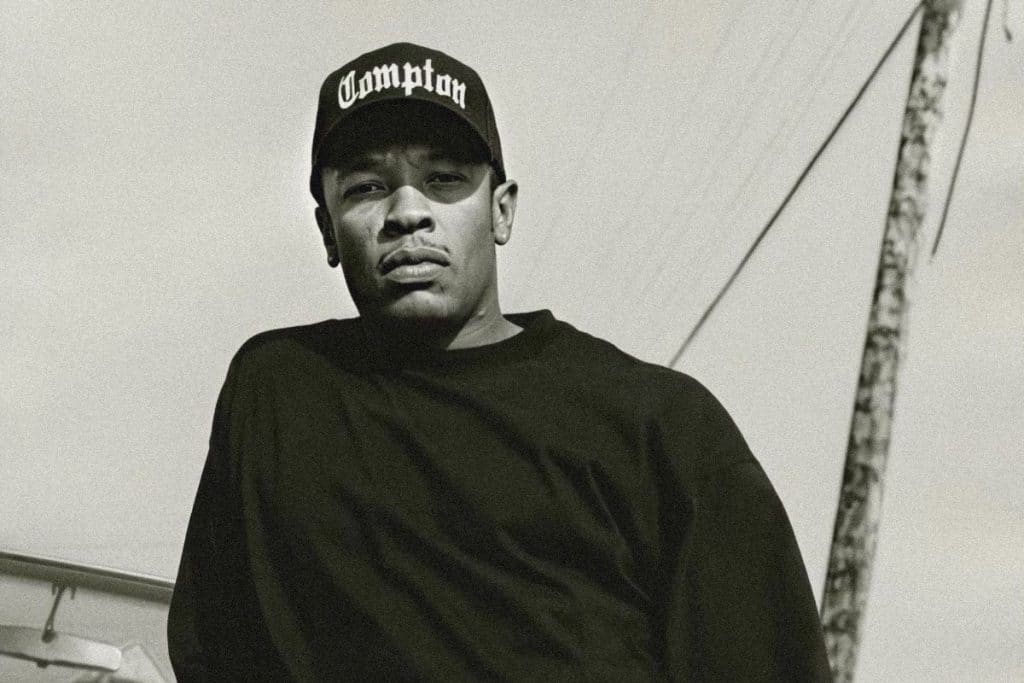 Discography: The Chronic (1992), 2001 (1999), Compton (2015)
Let's be straight-up, Dr. Dre is never going to make it on any type of greatest rappers of all time list, not unless the list-writer knows jack shit about hip hop. As a hip hop producer, there's no doubt that Dre is the GOAT, Dr. Dre's impact on hip hop goes far beyond his discography, however. As the founder member of N.W.A., one of the most influential rap groups ever, Dre also went onto to help launch the careers of legends like Snoop Dogg, Eminem, 50 Cent, Kendrick Lamar and plenty others. As an MC, Dre didn't write his own rhymes (relying on writers like Snoop, Em, Hov and K.Dot), but his booming voice and distinct delivery has made him a staple of West Coast hip hop for the past four decades. Whether it's acting as the judge on "Fuck tha Police," tag-teaming with Snoop on "Nuthin' but a 'G' Thang," taking part in Eminem and 50 Cent's takeover of the 2000s, guiding Kendrick throughout the 2010s, or performing at the Super Bowl in 2022, Dr. Dre is simply one of the most iconic L.A. figures ever.
9. Ice-T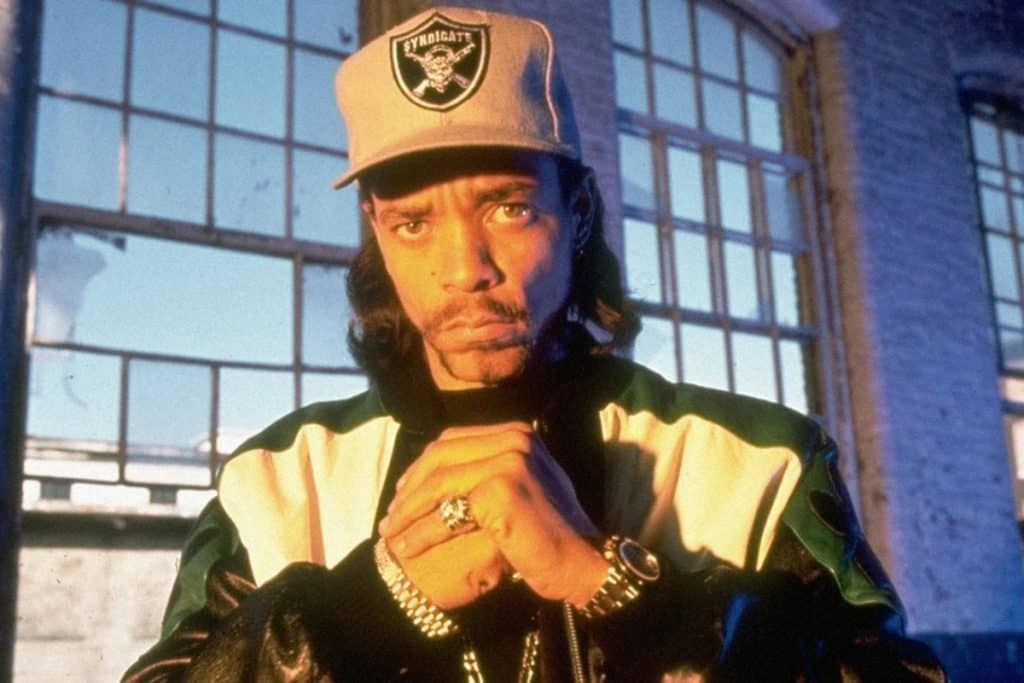 Discography: Rhyme Pays (1987), Power (1988), The Iceberg/Freedom of Speech…Just Watch What You Say (1989), O.G. Original Gangster (1991), Home Invasion (1993), Ice-T VI: Return of the Real (1996), The Seventh Deadly Sin (1999), Gangsta Rap (2006)
Ice-T, the godfather of West Coast gangsta rap, is one of the most influential rappers to emerge from the L.A. hip hop scene. With a discography that spans over three decades and includes eight studio albums, he has established himself as a true icon of the gangsta rap world. Bursting onto the scene in 1987 with his debut album, Rhyme Pays, which featured the groundbreaking "6 in the Mornin'," Ice followed it up with Power the following year which solidified his position as one of the top rappers in the game. What set the New Jersey-born MC apart from other rappers at the time was his certified authenticity and penchant for vivid storytelling tracks. Having grown up deep in gang culture, he had a firsthand understanding of the world he was rapping about. With rhymes that were brutally honest and moralistic, Ice always provided a gritty, portrayal of life on these L.A. streets.
8. Eazy-E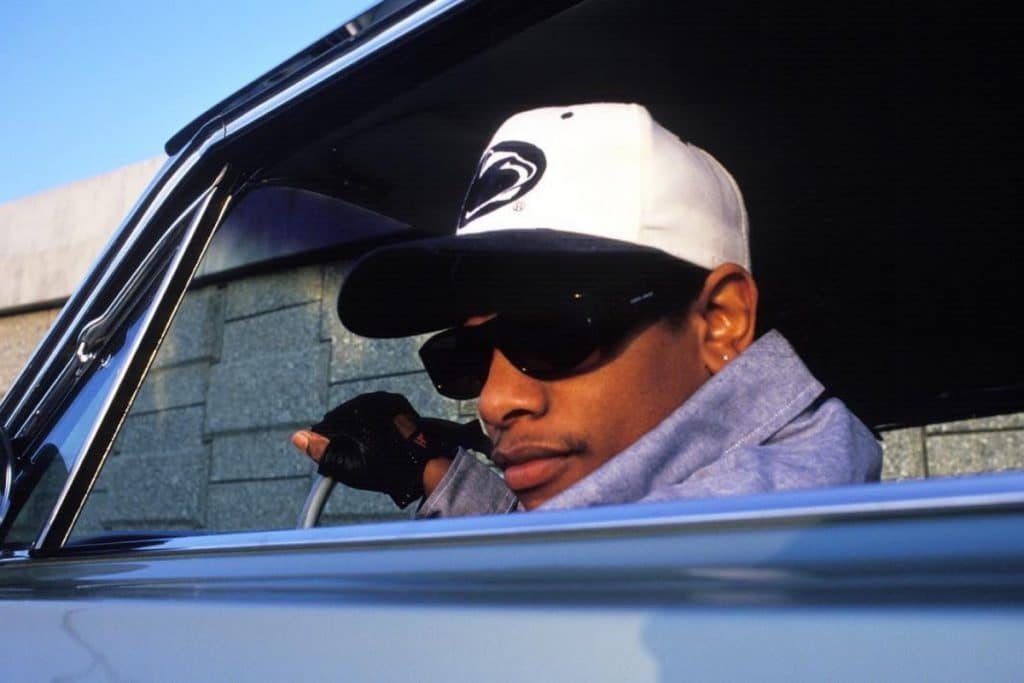 Discography: Eazy-Duz-It (1988), Str8 off tha Streetz of Muthaphukkin Compton (1996)
Let's get this out the way first, sure, Eazy-E didn't write most of his rhymes, and yes, his voice could be whiny and nasally as fuck. But when you're talking about the impact he had on the West Coast hip hop scene, Eazy's placement on his list in undeniable. As one of the pioneers of the gangsta rap movement of the late '80s, the Compton rapper-mogul built a platform that would propel the careers of future West Coast greats like Dr. Dre and Ice Cube. If you look at it that way, then legends like Snoop Dogg, Eminem, 50 Cent and Kendrick Lamar all originated from the DNA of Eazy-E. Talk about influence. Eazy may not have been the most technically sound rapper, but he paved the way for generations of hip hop artists after him (most notably Bone Thugs-n-Harmony), and will always be remembered as one of the greatest L.A. icons of all time.
7. MC Eiht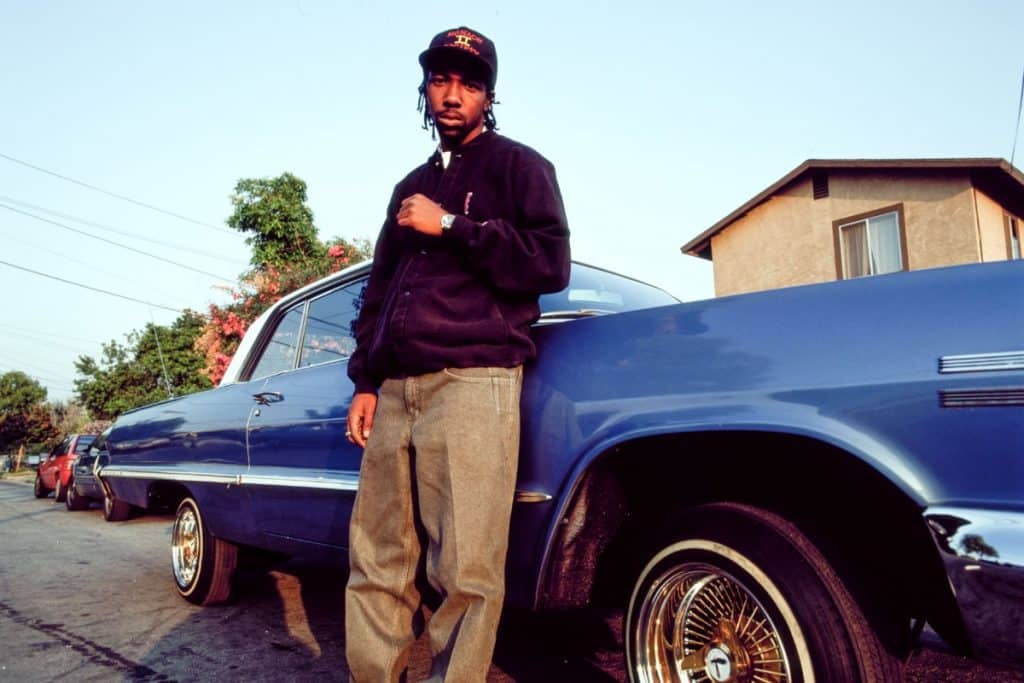 Discography: We Come Strapped (1994), Death Threatz (1996), Last Man Standing (1997), Section 8 (1999), N' My Neighborhood (2000), Tha8t'z Gangsta (2001), Hood Arrest (2003), Veterans Day (2004), Affiliated (2006), Which Way Iz West (2017), Official (2020), Lessons (2020), Revolution in Progress (2022)
With an extensive discography that spans three decades and includes over a dozen albums, MC Eiht has been a constance presence on the West Coast rap scene, with his hard-hitting reality raps that reflect his Compton experiences. A traditionalist in the purest sense, MC Eiht has been content to perfect his formula that's worked so well for him since the beginning – head-nodding boom-bap with R&B grooves combined with compelling tales from the L.A. streets. With an instantly recognisable voice and rhyme delivery, Eiht's influence can be heard in the work of countless West Coast artists who followed in his footsteps. His longevity more than speaks for itself. While the Compton rapper may not have achieved the mainstream success as some of his peers, he is respected far and wide by all artists and hip hop heads. Eiht's feature on Kendrick's "m.A.A.d City" is just one notable example of his enduring influence.
6. Kurupt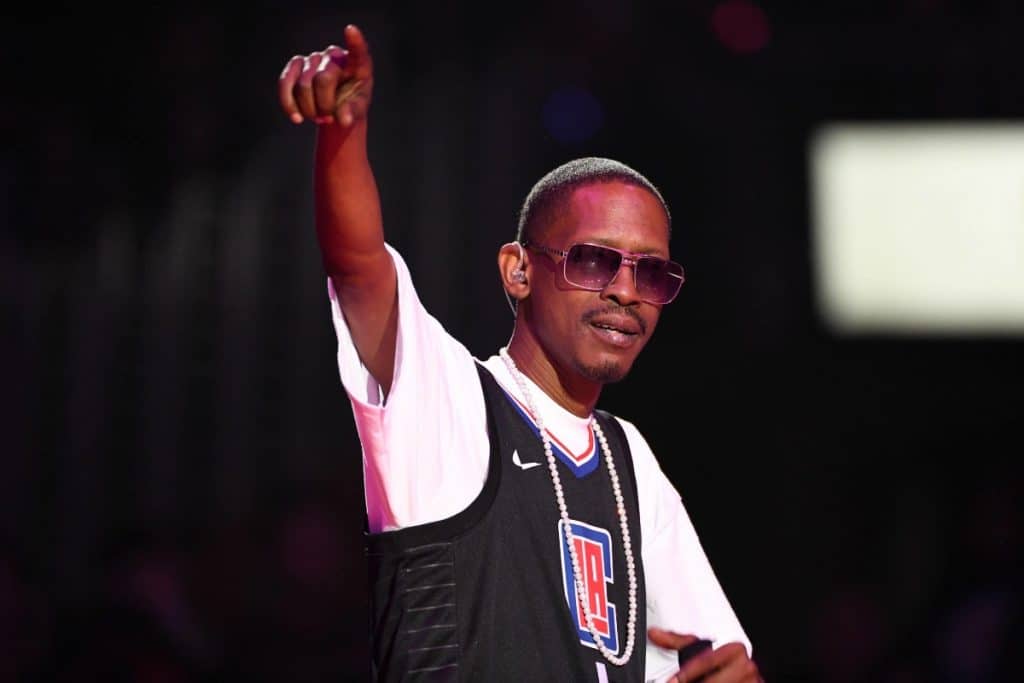 Discography: Kuruption! (1998), Tha Streetz Iz a Mutha (1999), Space Boogie: Smoke Oddessey (2001), Against the Grain (2005), Same Day, Different Shit (2006), Streetlights (2010), 7Ps Tha Gotti Way (2022)
Kurupt, the Philly-born MC who made his mark on the West Coast, has always been a force to be reckoned since he kicked down the door to the rap game. With his aggressive flow, lyrical prowess, and undeniable West Coast swagger, he's rightfully earned his place among the greatest L.A. rappers of all time. Kurupt first made a name for himself in the '90s, thanks to his unforgettable performances on classic tracks like "Stranded on Death Row" and his collaborations with Snoop on Doggystyle. But it was his work with Tha Dogg Pound, alongside Daz Dillinger, that really solidified his status as a rap legend. Their partnership produced some of the most memorable tracks in West Coast history, and Kurupt's ferocious lyricism was a key component of their success. The L.A. rapper's solo career has been just as impressive, with albums like Kuruption! and Tha Streetz Iz a Mutha showcasing his raw talent and impeccable delivery. As a true West Coast rap legend, Kurupt's contributions to the culture have been immense, and his unfiltered bars have helped shape the course of L.A. hip hop history.
5. DJ Quik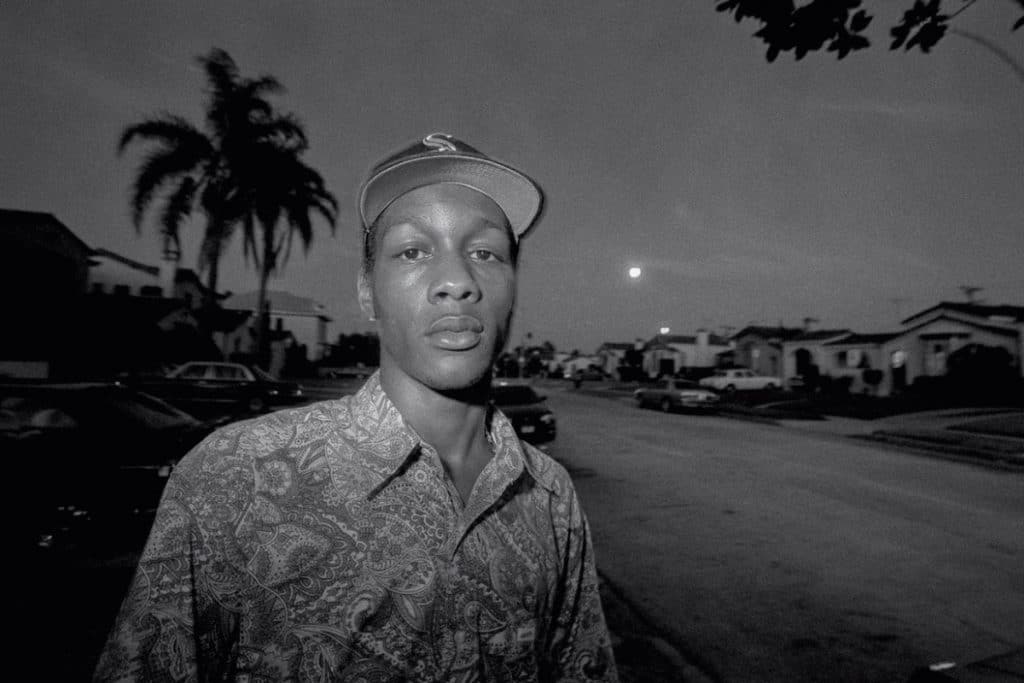 Discography: Quik Is the Name (1991), Way 2 Fonky (1992), Safe + Sound (1995), Rhythm-al-ism (1998), Balance & Options (2000), Under tha Influence (2002), Trauma (2005), The Book of David (2011), The Midnight Life (2014)
DJ Quik is a West Coast legend that often doesn't get the recognition he deserves. With a discography that rivals that of Dr. Dre's and a skillset that seamlessly combines top-notch production and rapping, Quik is one of the most underrated hip hop artists of all time. From his early days hustling in Compton to put out his debut Quik Is the Name to his later years as a West Coast OG collaborating on full-length projects with the likes of Kurupt, Quick has always stayed at the top of his game. A pioneer of the funk-infused, George Clinton-inspired sound that shaped West Coast rap in the '90s, Quik tailored his production style to match his laid-back raps and captivating tales of Compton. Whether we're talking about his album, Safe + Sound, one of the greatest third rap albums ever, or adding his touch to the drums on "In da Club" or his 2017 collaboration album with Problem, Quik is a timeless West Coast icon who has managed to transcend eras and sounds over the decades.
4. Snoop Dogg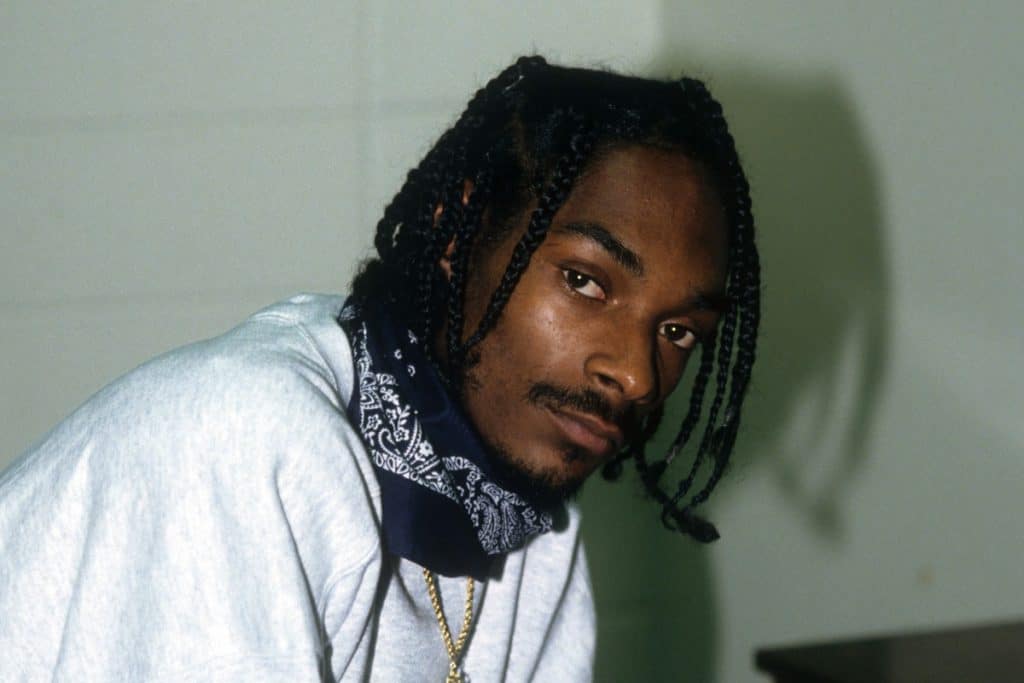 Discography: Doggystyle (1993), Tha Doggfather (1996), Da Game Is to Be Sold, Not to Be Told (1998), No Limit Top Dogg (1999), Tha Last Meal (2000), Paid tha Cost to Be da Boss (2002), R&G (Rhythm & Gangsta): The Masterpiece (2004), Tha Blue Carpet Treatment (2006), Ego Trippin' (2008), Malice n Wonderland (2009), Doggumentary (2011), Reincarnated (2013), Bush (2015), Coolaid (2016), Neva Left (2017), Bible of Love (2018), I Wanna Thank Me (2019), From tha Streets 2 tha Suites (2021), BODR (2022), Snoop Cube 40 $hort (as Mount Westmore) (2022)
Snoop Dogg isn't just a West Coast legend and L.A. rap icon; he's arguably the most famous hip hop artist of all time. With his smooth, laid-back flow and chronic-infused lyrical style, the Long Beach MC rose to fame with his star-making performances on The Chronic where he effortlessly bodied Dre's G-funk production alongside the likes of Kurupt, RBX, The Lady of Rage, Daz Dillinger and others. Then when his debut album Doggystyle became the fastest-selling hip hop album of all time at the time of its release, selling over 800,000 copies in its first week, it was a wrap: Snoop was officially the biggest and best rapper alive. Now, in the fourth decade of his recording career and tens of millions units sold around the world, Snoop has crossed eras and cultures to become the most famous L.A. rapper in history.
3. Kendrick Lamar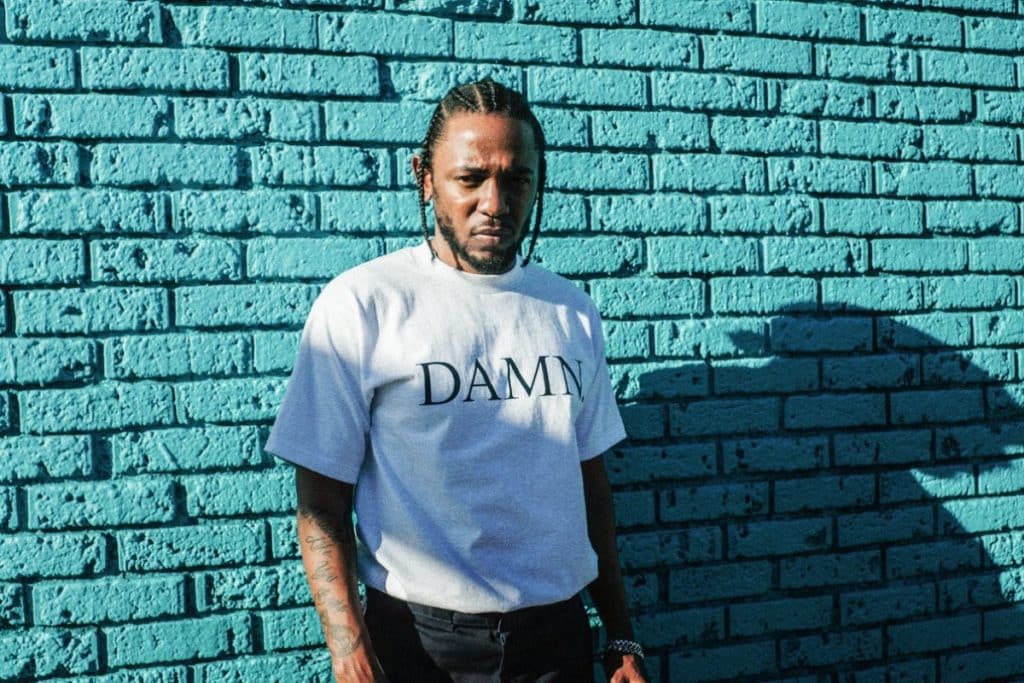 Discography: Section.80 (2011), Good Kid, M.A.A.D City (2012), To Pimp a Butterfly (2015), DAMN. (2017), Mr. Morale & the Big Steppers (2022)
Kendrick Lamar isn't just the best rapper of his generation anymore, he's now one of the greatest rappers of all time. With a discography full of certified classics (he has anywhere between three to five, depending on how you look at it), he's proven time and time again that he's a master of the rap craft – from the technical precision of his rhyming and timeless songwriting to the business side of the game. Drake and J. Cole may be his peers, but K.Dot's combination of rhyming talent, songwriting ability and commercial appeal are simply unmatched by anyone else of his era. Born and raised in Compton, Kendrick has always represented hard for L.A., whether through the audio-movie of good kid, m.A.A.d city to the global expanse of To Pimp a Butterfly; it always comes back to his city for the West Coast superstar. Despite experiencing writer's block for "1,855 days", K.Dot returned triumphantly with Mr. Morale & the Big Steppers; a stark and sobering reminder that he is simply one of the greatest L.A. rappers of all time.
2. 2Pac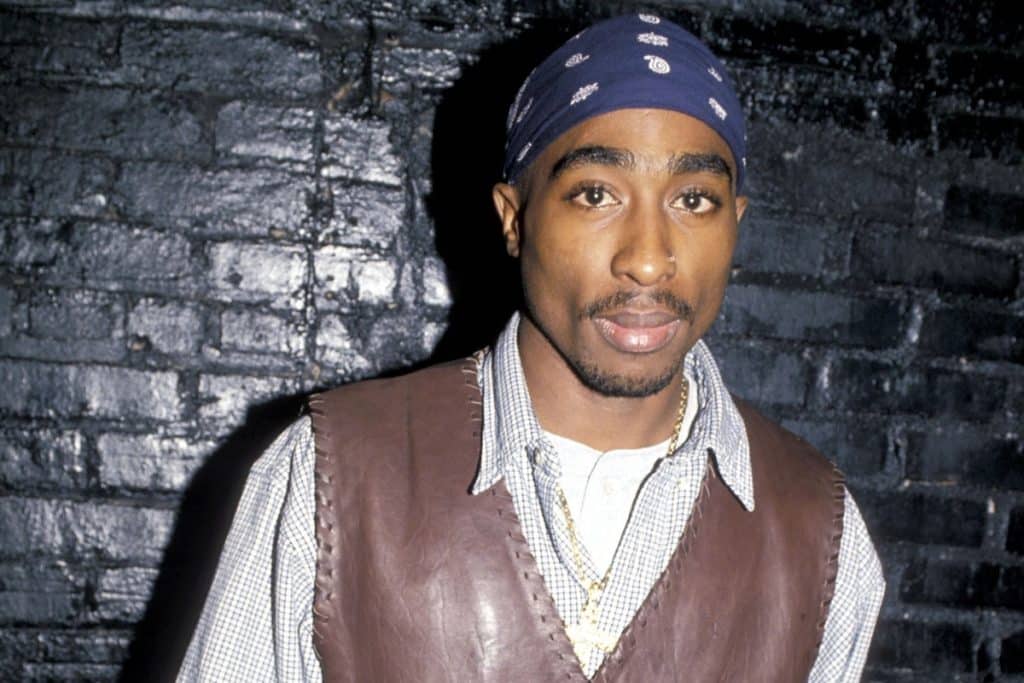 Discography: 2Pacalypse Now (1991), Strictly 4 My N.I.G.G.A.Z… (1993), Me Against the World (1995), All Eyez on Me (1996), The Don Killuminati: The 7 Day Theory (as Makaveli) (1996)
2Pac was more than just a rapper. He was a poet, a cultural icon, and an activist. In his brief but prolific career, 2Pac left an indelible mark on the world of hip hop and beyond. His music is a reflection of the many emotions and experiences he packed into his life, from his debut album 2Pacalypse Now to his first posthumous release, The Don Killuminati: The 7 Day Theory. With his passionate delivery, vivid storytelling, and unflinching honesty, Pac's rhymes transcended the traditional boundaries of rap to touch on universal themes of struggle, love, loss, and redemption. His music was the product of a life lived hard, with a tumultuous upbringing and a troubled personal life that he bared to the world through his lyrics. Despite his untimely death at the age of 25, Pac managed to create an incredible body of work that spoke to the human experience in a way that few other rappers can ever hope to match.
1. Ice Cube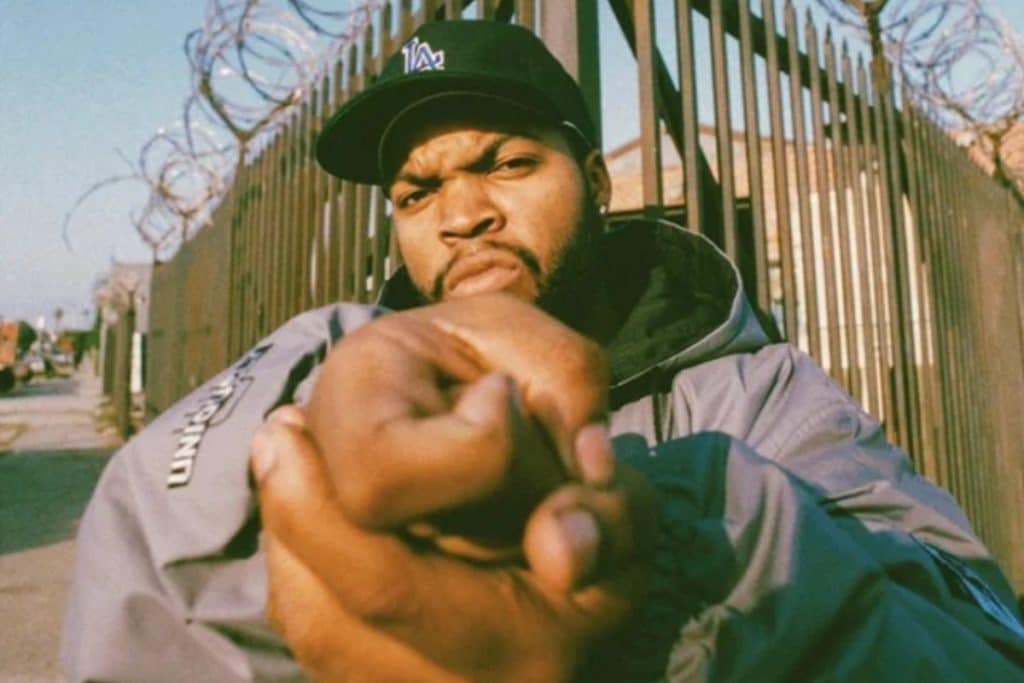 Discography: AmeriKKKa's Most Wanted (1990), Death Certificate (1991), The Predator (1992), Lethal Injection (1993), War & Peace Vol. 1 (The War Disc) (1998), War & Peace Vol. 2 (The Peace Disc) (2000), Laugh Now, Cry Later (2006), Raw Footage (2008), I Am the West (2010), Everythang's Corrupt (2018), Snoop Cube 40 $hort (as Mount Westmore) (2022)
Ice Cube is the greatest L.A. rapper of all time. Yeah, that's right. Snoop Dogg might be more iconic, Kendrick is technically and poetically superior, Dre has sold more records, 2Pac left a bigger impact, but when it comes to representing the city of Los Angeles in hip hop, Cube is the greatest. Despite facing fierce competition from his peers, Cube's versatility as an artist sets him apart from the pack. He can create a club banger, a storytelling track, a diss track, or a socio-political commentary with ease, and he's done it all with a distinctly L.A. flavor. From his classic debut AmeriKKKa's Most Wanted to his sophomore album Death Certificate, Cube has always kept his love for his hometown at the forefront of his music. His ability to craft a compelling narrative is second to none, with tracks like "It Was a Good Day" and "Once Upon a Time in the Projects" going down as the greatest storytelling tracks ever. And let's not forget his iconic diss track "No Vaseline," which is still considered one of the greatest in hip-hop history. For all these reasons and more, it's clear that O'Shea Jackson is the greatest L.A. rapper to ever touch a mic, and his legacy will continue to inspire generations of West Coast artists to come.
Affiliate disclaimer: Some links on this website are affiliate links. We may earn a small commission if you make a purchase through these links, but only promote products we truly believe in. We disclose affiliate links and give honest reviews.