Diving into the hip hop realm of gritty narratives, rhythmic verses, and heavy beats, one wouldn't expect to find a tender undercurrent of romance pulsating beneath its rugged surface.
Yet, over the years, we've seen artists bending the genre, blending the hard-hitting truths of life with the softer aspects of human emotion, resulting in a rich collection of hip hop love songs. We're shining a spotlight on tracks that have artistically carved a niche for love within the genre.
Tracks such as Chance the Rapper's "Interlude (That's Love)", Wale's "Lotus Flower Bomb", and Tyler, the Creator's "WusYaName" showcase the genre's capacity to embody and express a multifaceted exploration of love. Meanwhile, classics like Lil' Kim's "Crush on You (Remix)", De La Soul's "Eye Know", Eminem's "Superman", and LL Cool J's "Hey Lover" serve as a testament to the enduring appeal of hip hop love anthems. They are not just songs, they are cultural milestones.
This list wouldn't be complete without mentioning songs like "I'll Be There For You/You're All I Need to Get By" by Method Man featuring Mary J. Blige, and Common's "The Light". These tracks pushed boundaries and redefined what a hip hop love song could be, cementing their places in the culture.
So let's get into it. From DMX's "How's It Goin' Down" to A Tribe Called Quest's "Bonita Applebum", here are the top 50 best hip hop love songs of all time.
50. Chance the Rapper – "Interlude (That's Love)"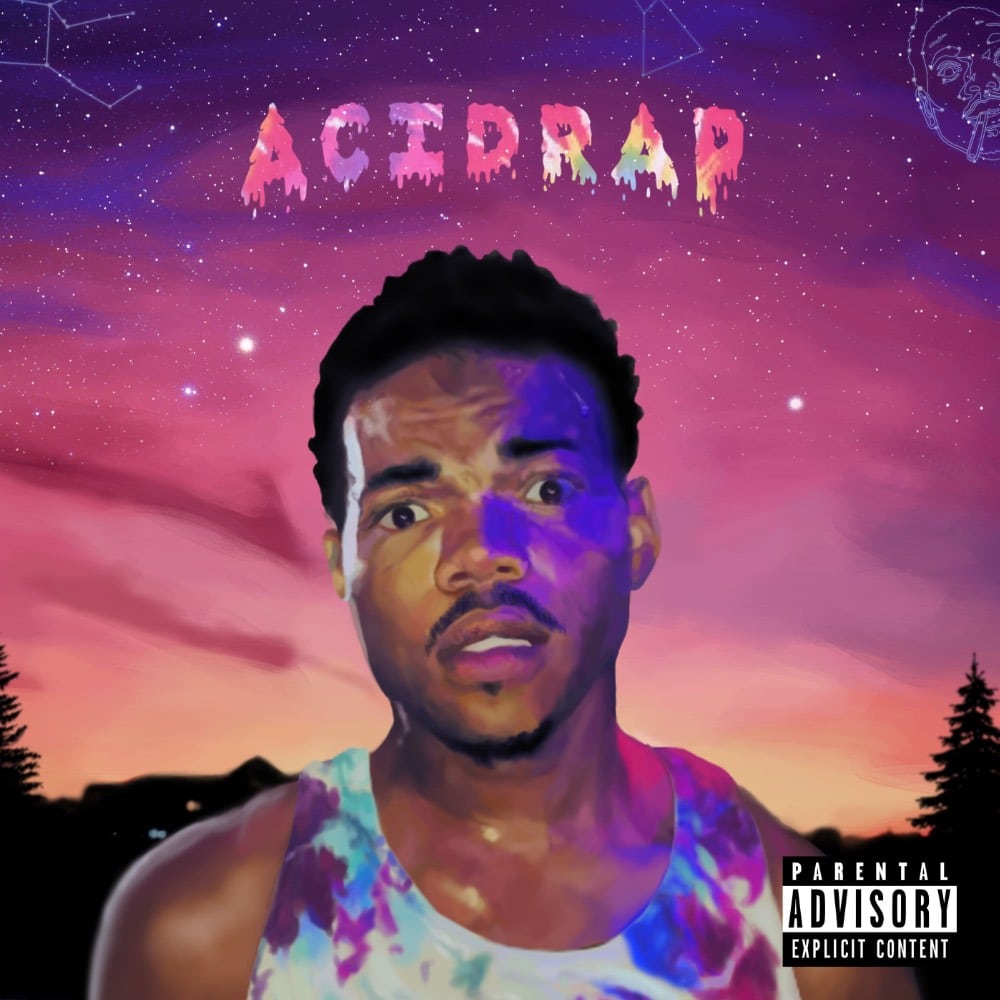 Chance the Rapper drops a lyrical bomb with "Interlude (That's Love)". It's not your standard gooey love song. No, this track dives deeper, exploring the multifaceted world of love with stunning lyrical maturity. It's about love that transcends romance and touches every aspect of life.
49. Wale feat. Miguel – "Lotus Flower Bomb"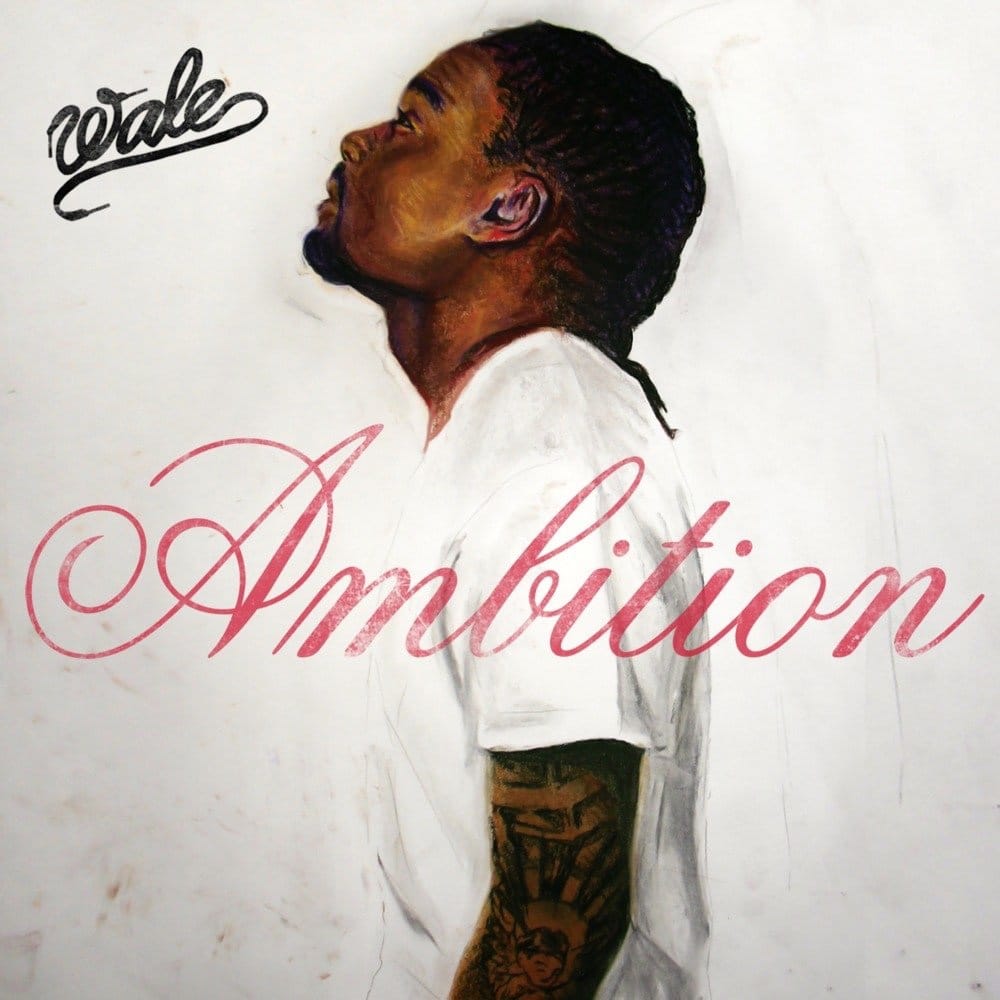 "Lotus Flower Bomb" is an explosive mix of Wale's sharp lyricism and Miguel's soulful crooning. It's a gripping tale of love and desire, with lyrics that paint a picture so vivid, you're right there in the middle of this intense love story.
48. Tyler, the Creator feat. YoungBoy Never Broke Again & Ty Dolla Sign – "WusYaName"
Tyler, the Creator pours a fizzy cocktail of love, desire, and disappointment in "WusYaName". With YoungBoy Never Broke Again & Ty Dolla Sign adding their flavors, Tyler explores a moment of infatuation cut short by reality. He serves a narrative that's as surprising and complex as love itself.
47. Kendrick Lamar feat. Zacari – "LOVE."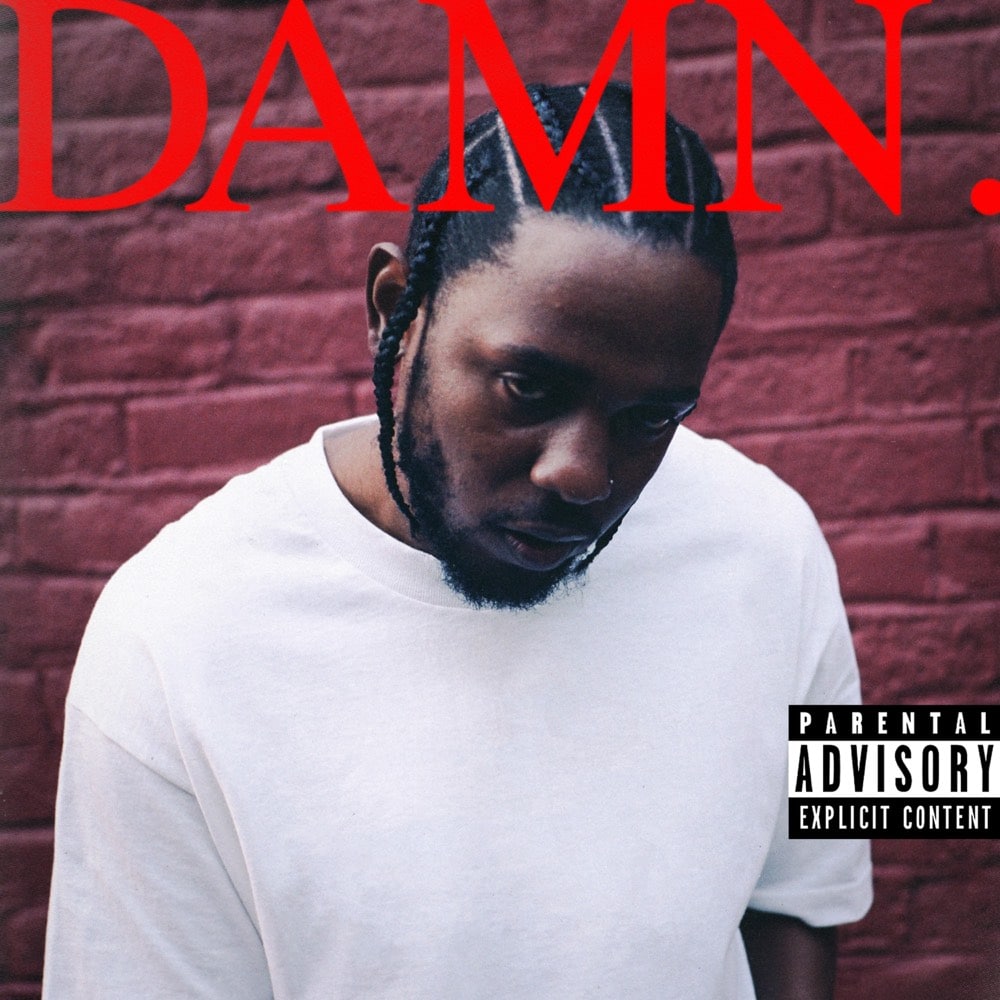 Kendrick Lamar hits hard with "LOVE". This isn't a love song; it's an expose of his heart, a diary entry about his long-time partner Whitney Alford. His candid lyrics, paired with Zacari's smooth hooks, make this more than a track – it's a raw confession of love that sets a new bar for hip hop love anthems.
46. Kanye West feat. Charlie Wilson – "Bound 2"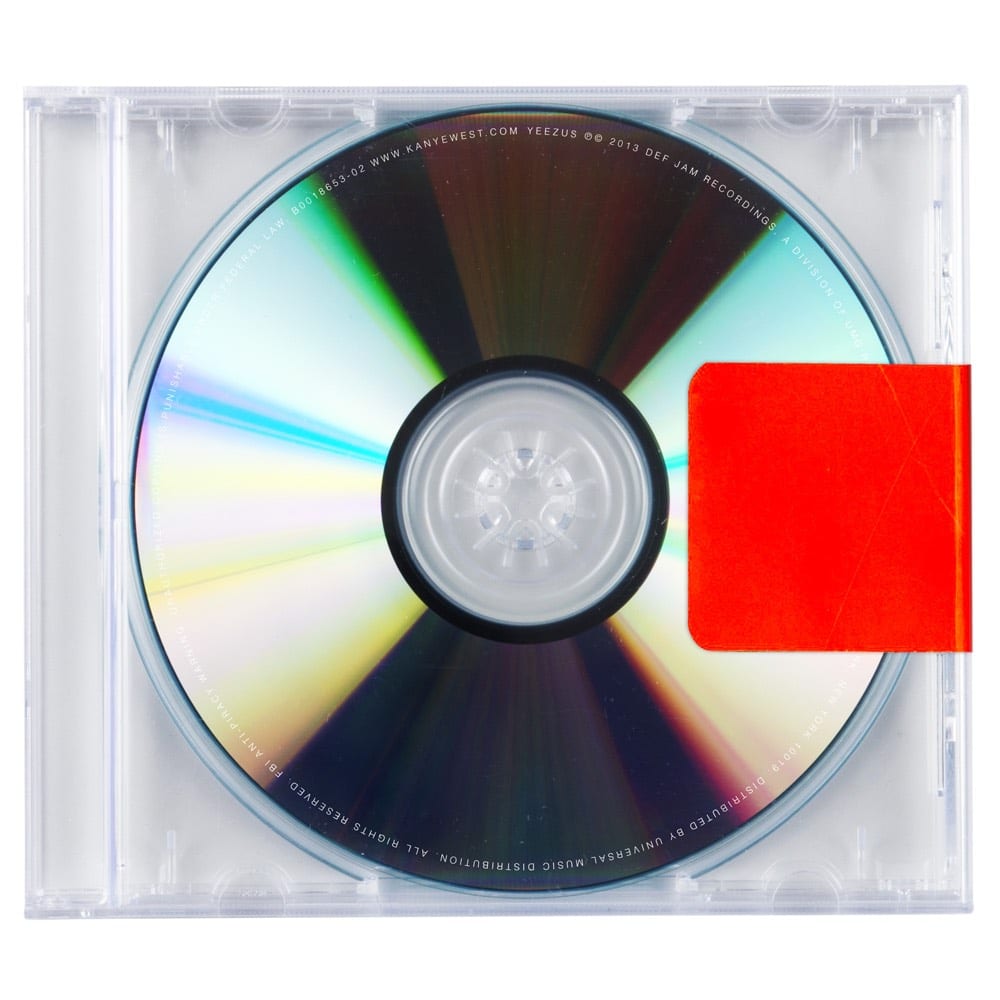 "Bound 2", one of Kanye West's most raw love tracks, serves as a heartfelt ode to his relationship with Kim Kardashian. Unlike the rest of Yeezus , it leans into a warm, soulful sound reminiscent of the old, soulful Kanye. Featuring Charlie Wilson, it wraps you in its intimate embrace, showing you a rarely seen side of Yeezy's heart.
45. Lil' Kim feat. Lil Cease – "Crush on You (Remix)"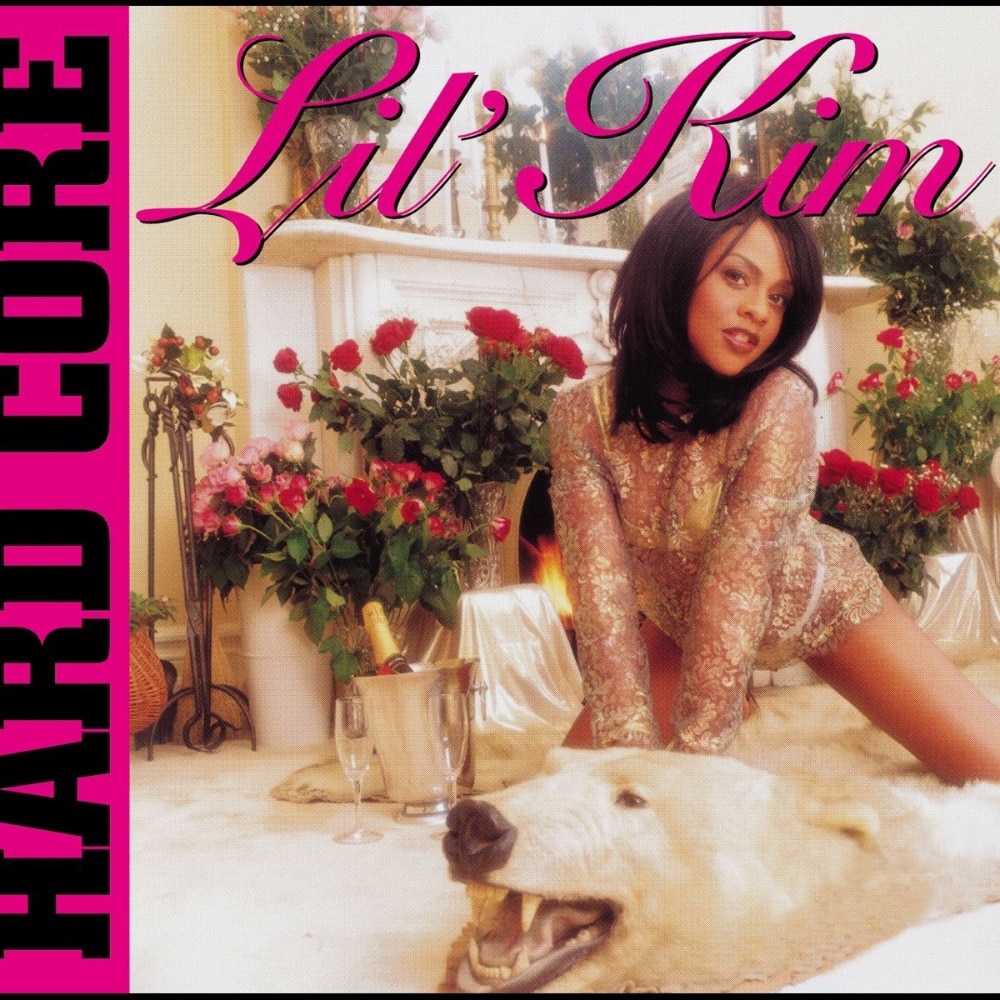 The "Crush on You (Remix)" by Lil' Kim and Lil Cease is a classic love jam that mixes flirtatious vibes with classic Bad Boy production. Kim and Cease's chemistry and playful banter make it a hip hop love anthem that never loses its charm, proving that romance and rap are a timeless combo.
44. Childish Gambino – "3005"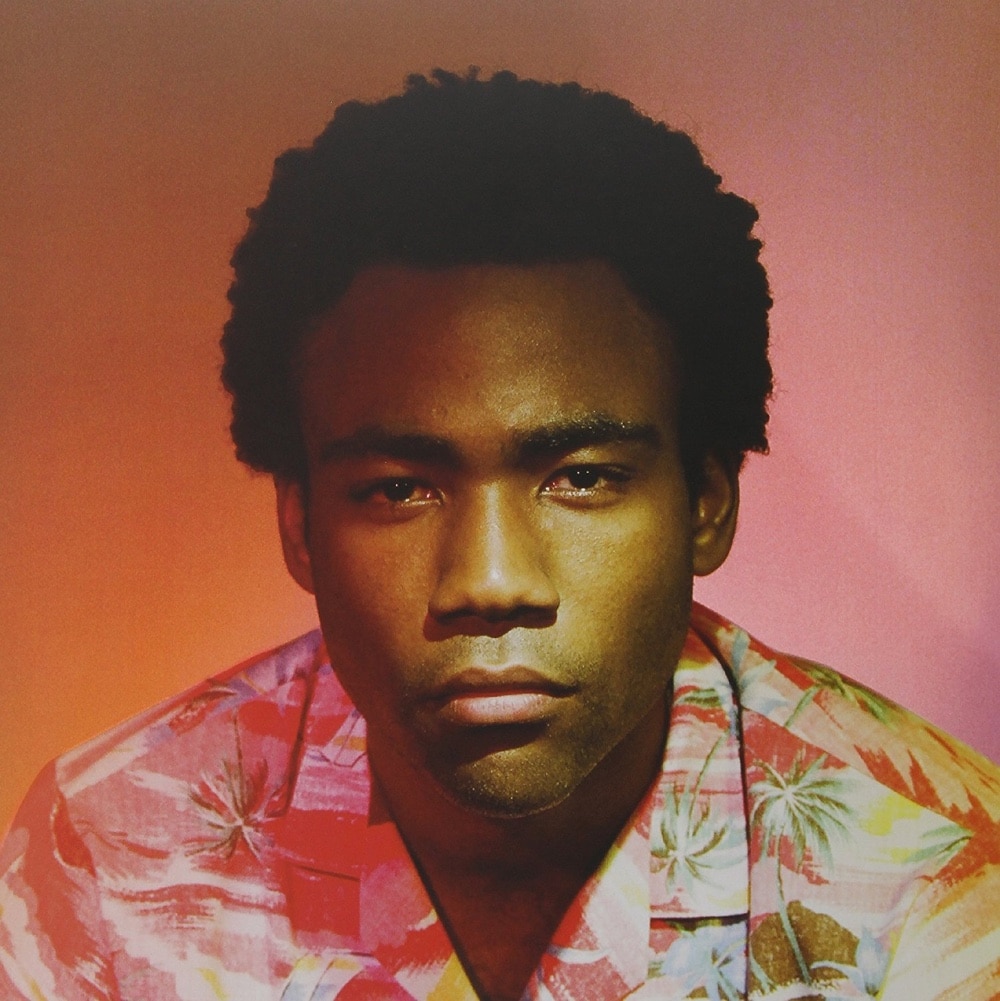 With "3005", Childish Gambino unpacks his existential fears through a catchy beat and a haunting hook. This song isn't about being head over heels in love but the fear of being alone, offering a deeper layer of emotional vulnerability. Gambino skillfully turns his personal anxieties into a relatable anthem, reminding us that even in 3005, we're all just looking for someone to stick by our side.
43. De La Soul – "Eye Know"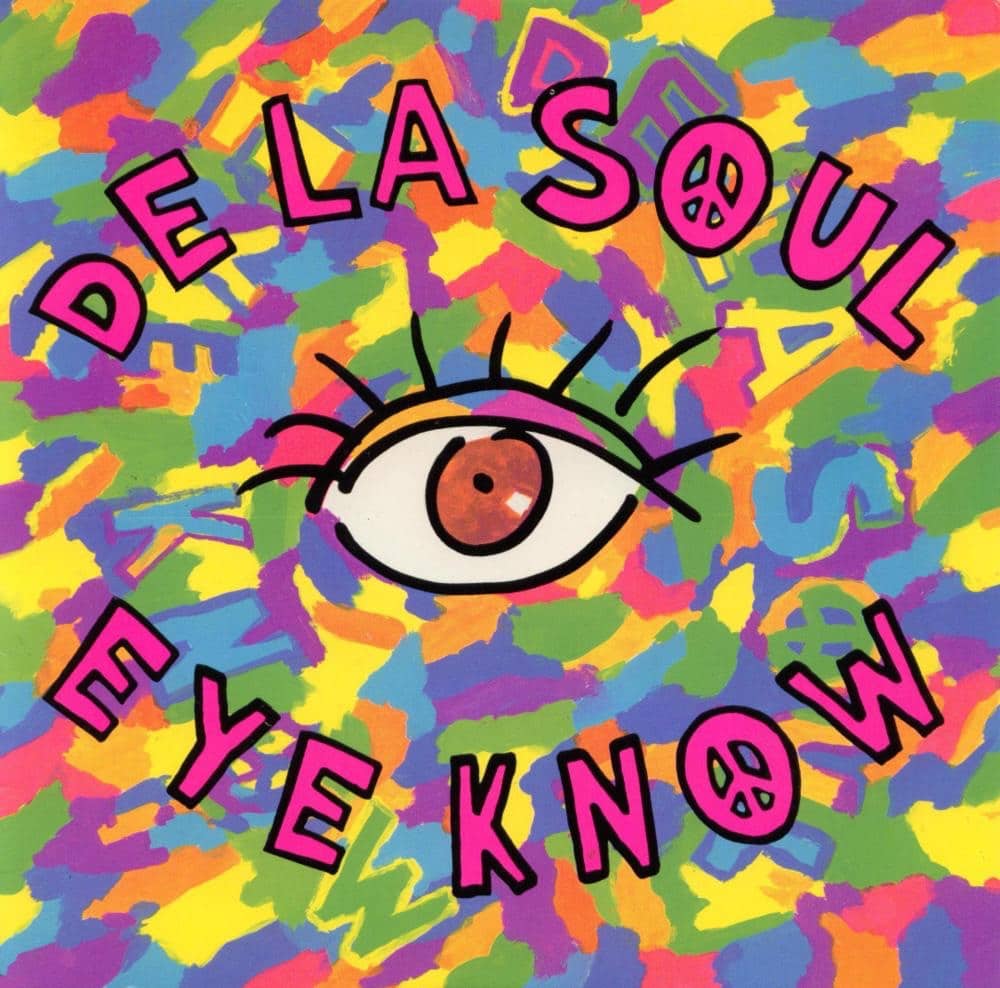 "Eye Know" by De La Soul is a hip hop love letter from the golden age. The trio's track is charming, wholesome, and brimming with the innocence of love. It proves that realest of MCs can pen down love lines without losing an ounce of their street cred.
42. Eminem – "Superman"
A raw, honest reflection of Eminem's tormented love life, "Superman" cuts deep into the reality of his relationships. Full of biting revelations about the women he has been involved with, the song feels like a bitter therapy session wrapped in a sick beat. Though abrasive at times, "Superman" ultimately reveals a level of self-awareness and emotional evolution that highlights the complexity of Slim Shady's character.
41. Mac Miller feat. Anderson . Paak – "Dang!"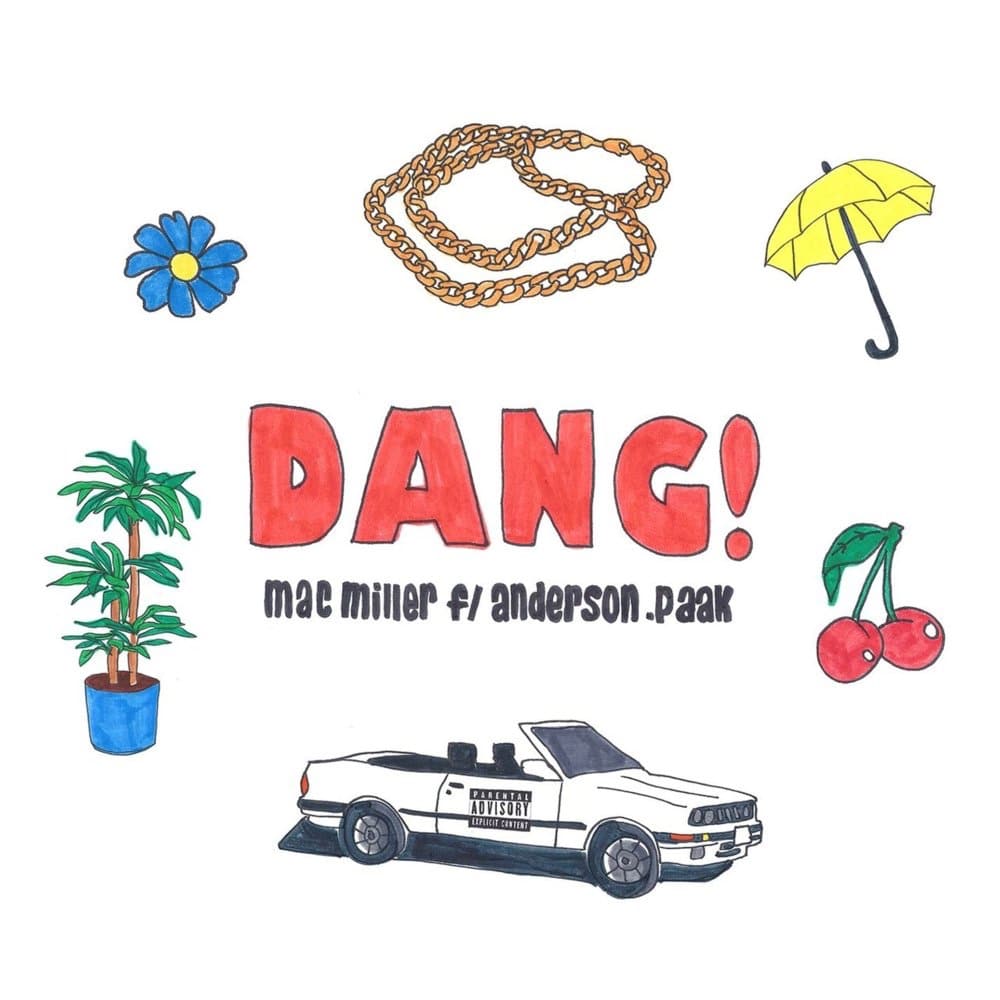 Mac Miller and Anderson .Paak's "Dang!" is a masterful ode to lost love. The two artists, known for tapping into their emotional depth, lay out their vulnerabilities in this heart-wrenching track. Treading on the delicate line between hip-hop and soulful R&B, they craft a rich sonic landscape that carries the weight of their remorse, resulting in a uniquely stirring track.
40. Mobb Deep feat. 112 – "Hey Luv (Anything)"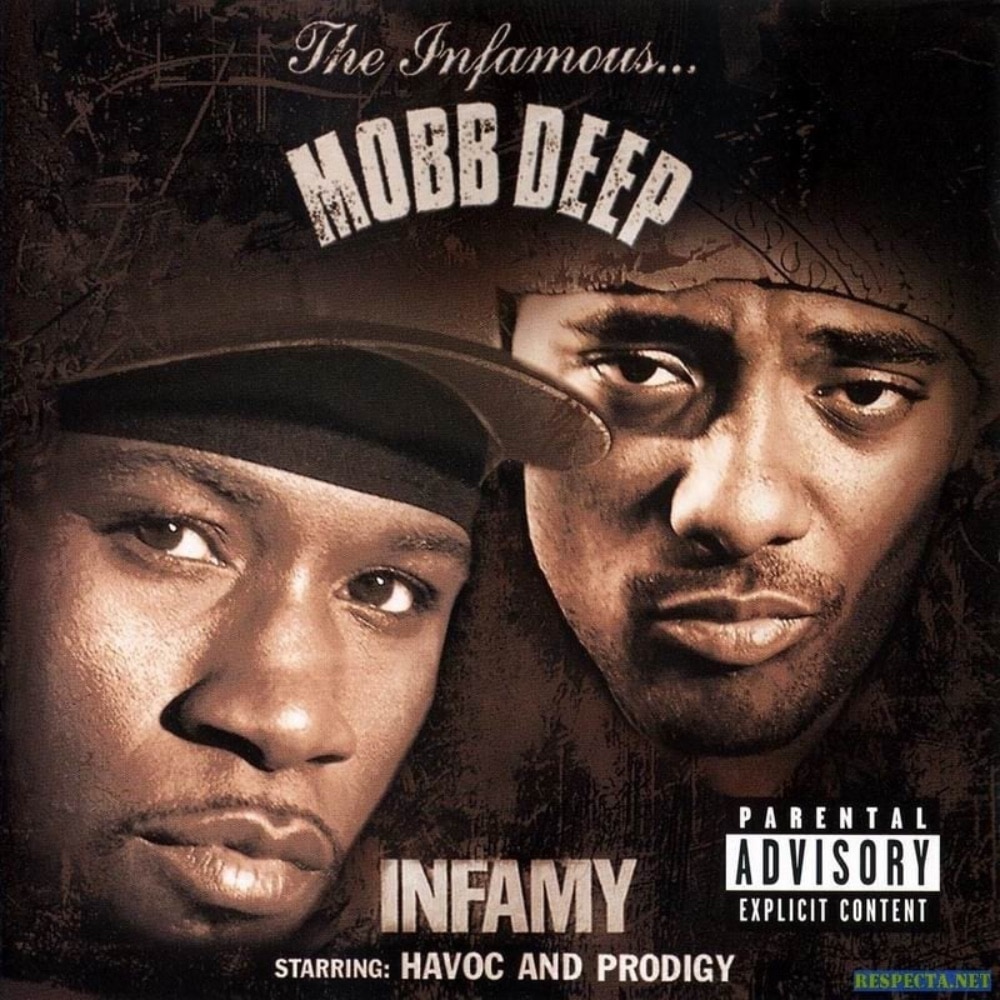 On "Hey Luv (Anything)," Mobb Deep veers off their usual gritty path and lands in the realm of softer tones. This R&B-infused love ballad, featuring Slim of 112, exhibits the duo's range as they lay their tough-as-nails persona aside and adopt a more heartfelt approach. It's a testament to their artistic versatility and a rare glimpse into their gentler side.
39. Busta Rhymes feat. Mariah Carey & Flipmode Squad – "I Know What You Want"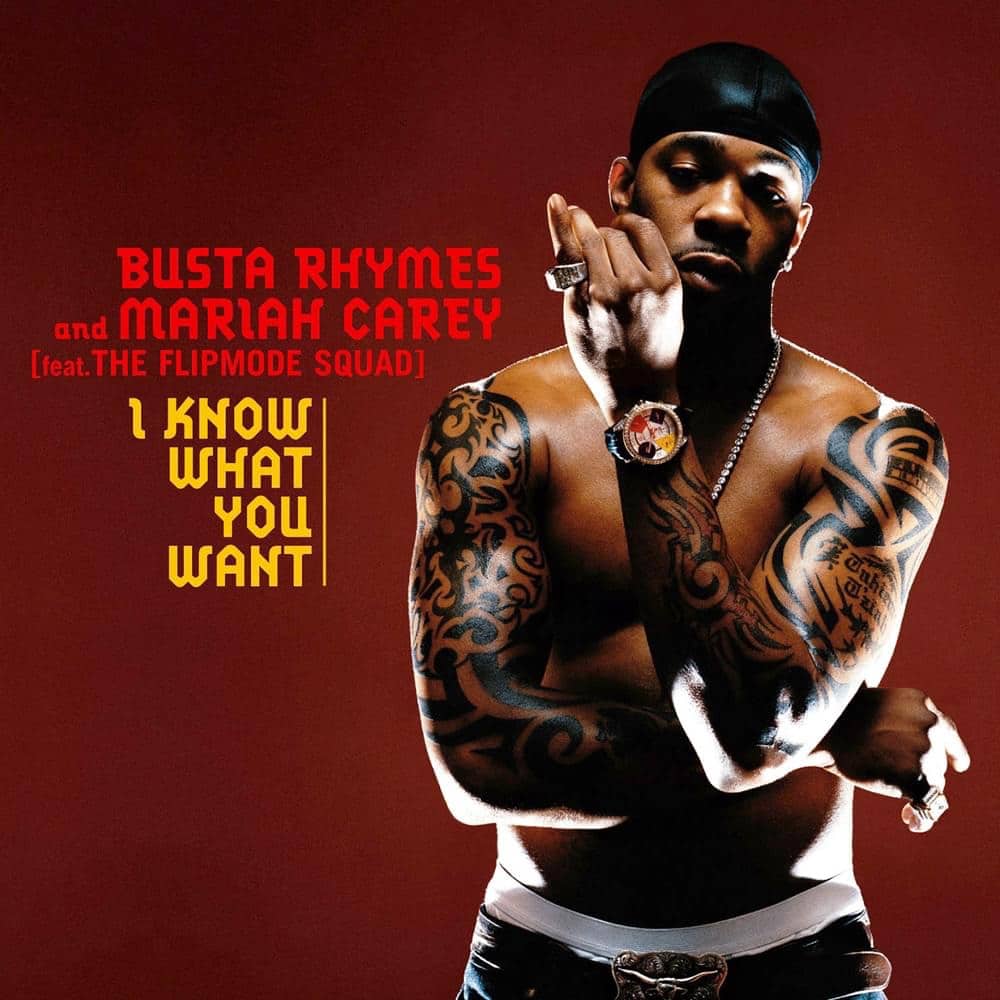 The lead single off his sixth album, "I Know What You Want" shows Rick Rock's production prowess in crafting soulful, R&B-infused beats that perfectly complement Busta's dynamic flow and Mariah's soaring vocals. It's a sensual, romantic anthem that showcases the rapper's ability to deliver diverse tracks that continually push the boundaries of hip hop.
38. Future – "Turn on the Lights"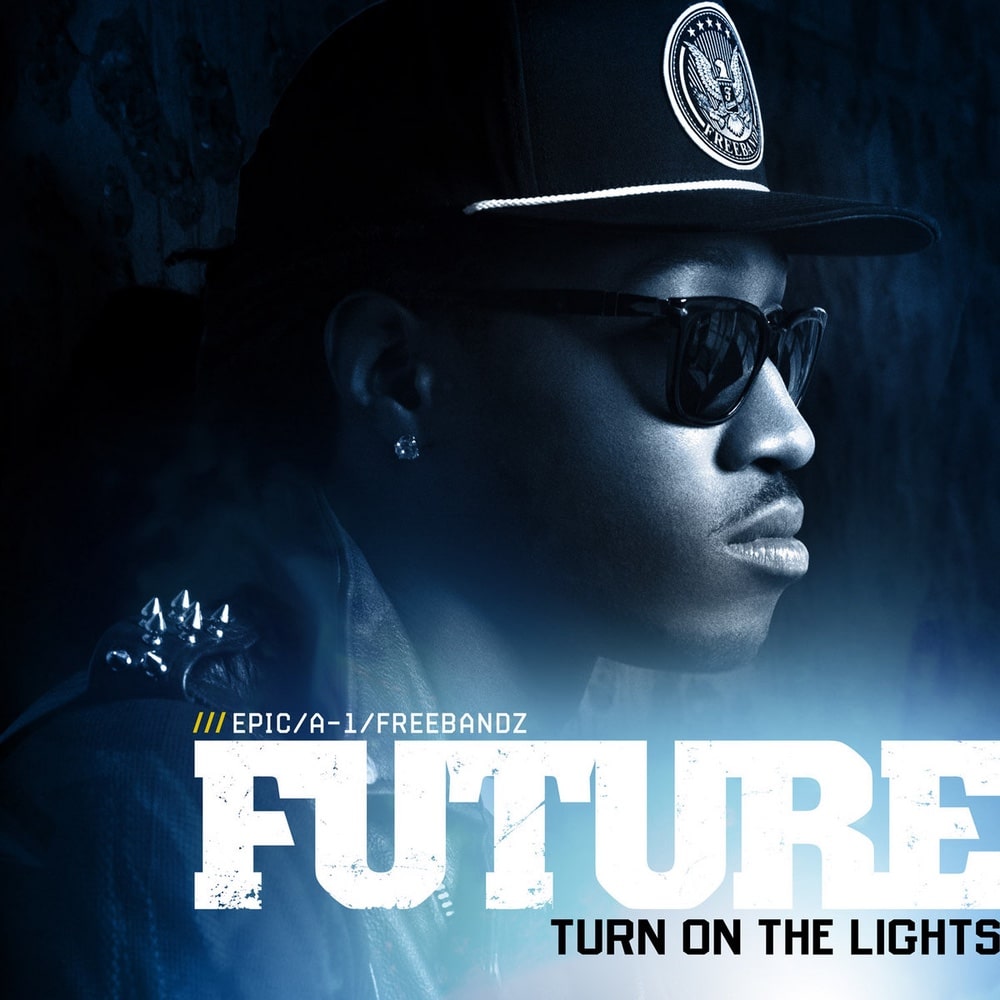 Future's "Turn on the Lights" unfolds like a vivid dreamscape. The artist paints a surreal picture of his quest for the ideal woman, fueled by deep longing and unfulfilled desire. An unusually tender love song in the future Toxic King's catalogue, the track showcases Mike Will Made It's knack for creating atmospheric soundscapes that resonate with raw trap vibes.
37. Slum Village – "Fall in Love"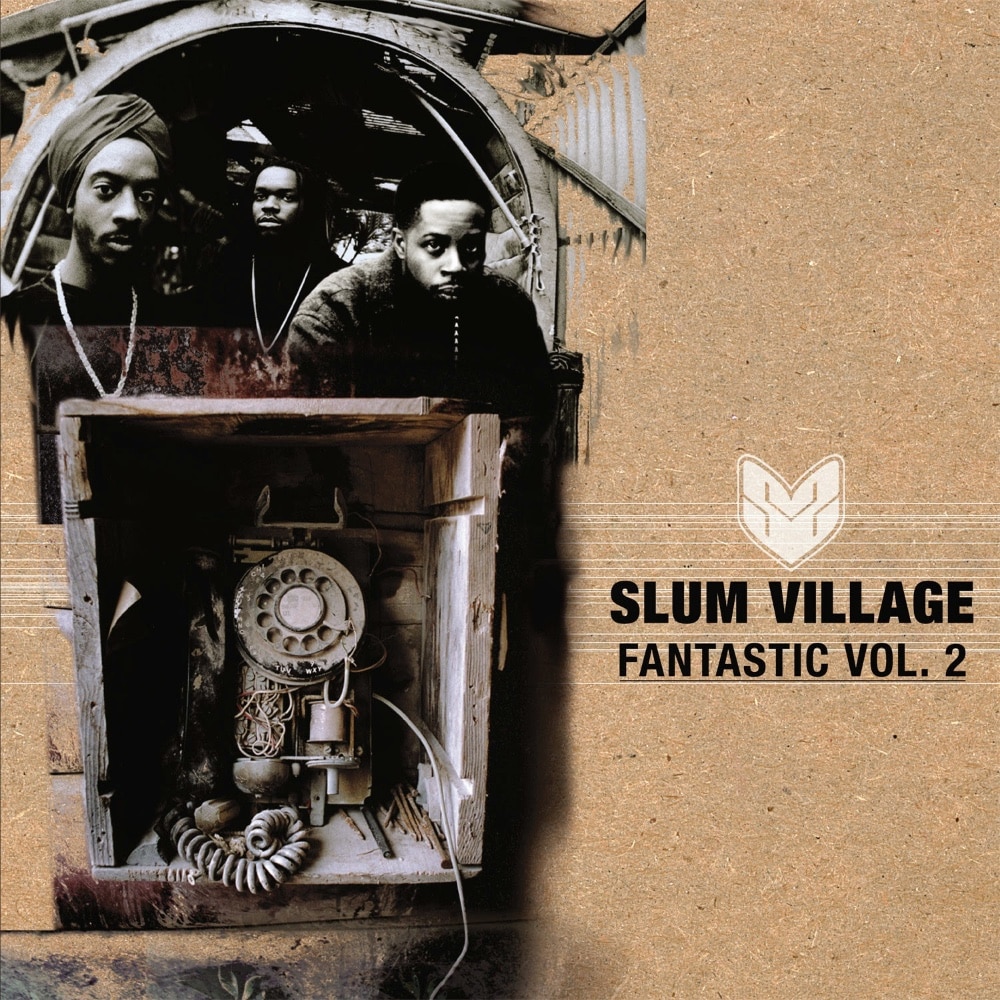 "Fall in Love" by Slum Village is a smooth, soulful anthem that stands as a testament to the universal allure of romance. It's a track where vulnerability and heartfelt lyrics blend seamlessly with the mellow, jazz-infused beats. A reminder of the group's enduring influence on hip-hop, this song is a timeless testament to the power of love.
36. LL Cool J feat. Boyz II Men – "Hey Lover"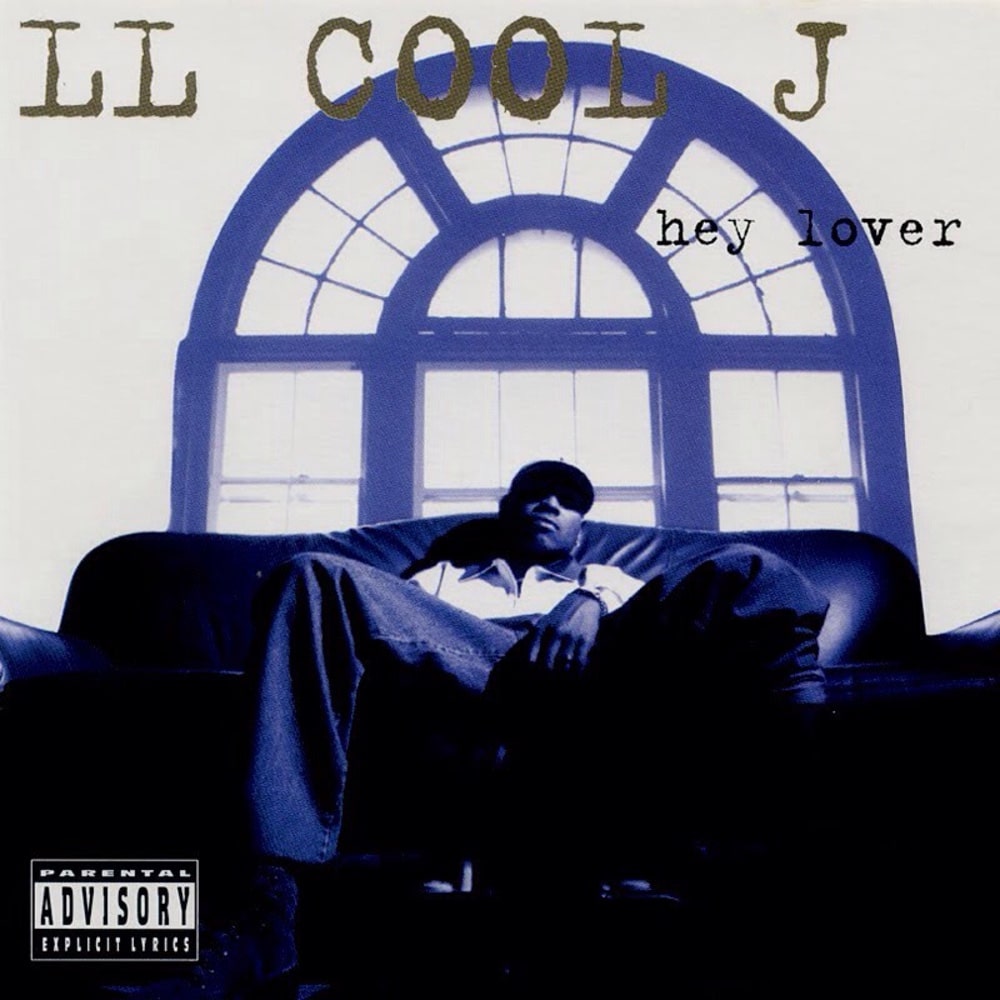 The intoxication of love at first sight takes center stage in "Hey Lover" by LL Cool J, featuring Boyz II Men. This Grammy-winning gem set the standard for the smooth rap narratives about women, securing LL Cool J's position as an innovative wordsmith who expertly blends bravado with heartfelt sentiment.
35. Common – "Faithful"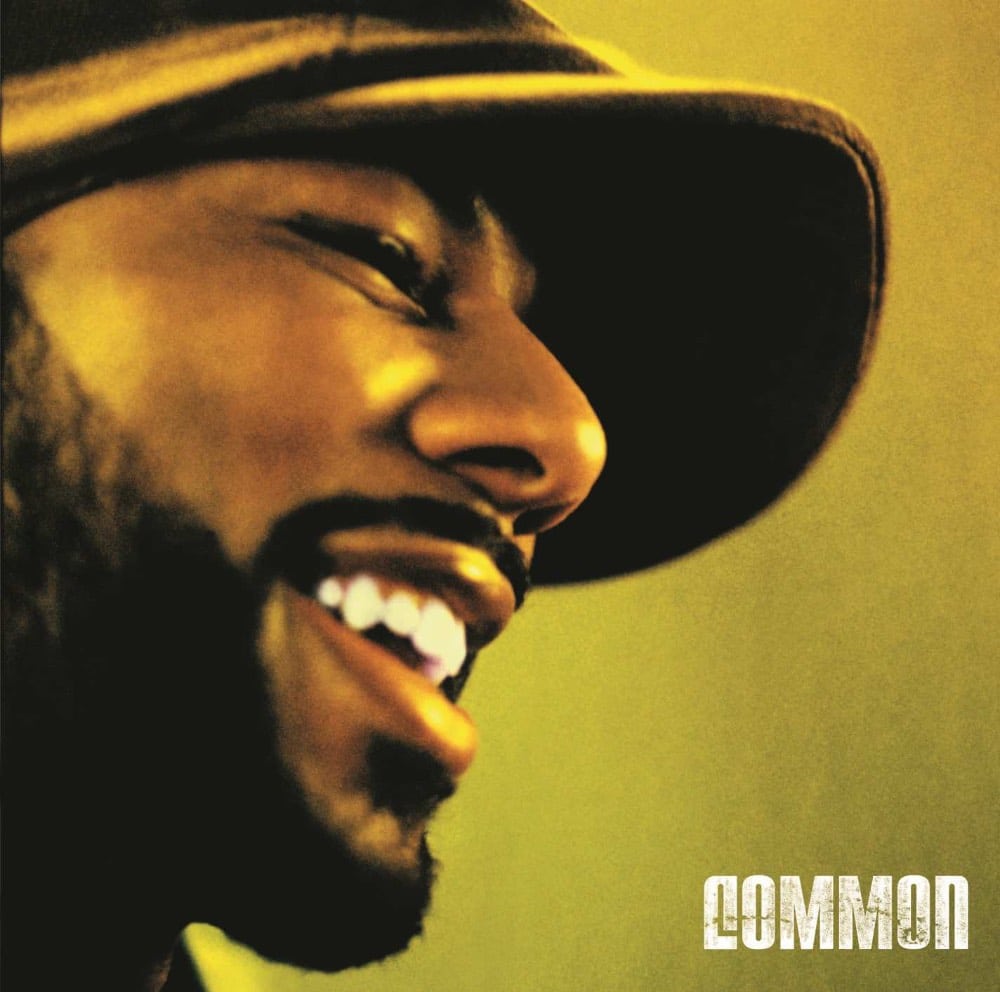 Breaking from convention, "Faithful" by Common delves into the underrepresented theme of fidelity in hip-hop. The introspective track provides a candid look at the complexities of commitment in love, proving once again why Common's soulful discography continues to resonate with listeners.
34. J. Cole feat. Miguel – "Power Trip"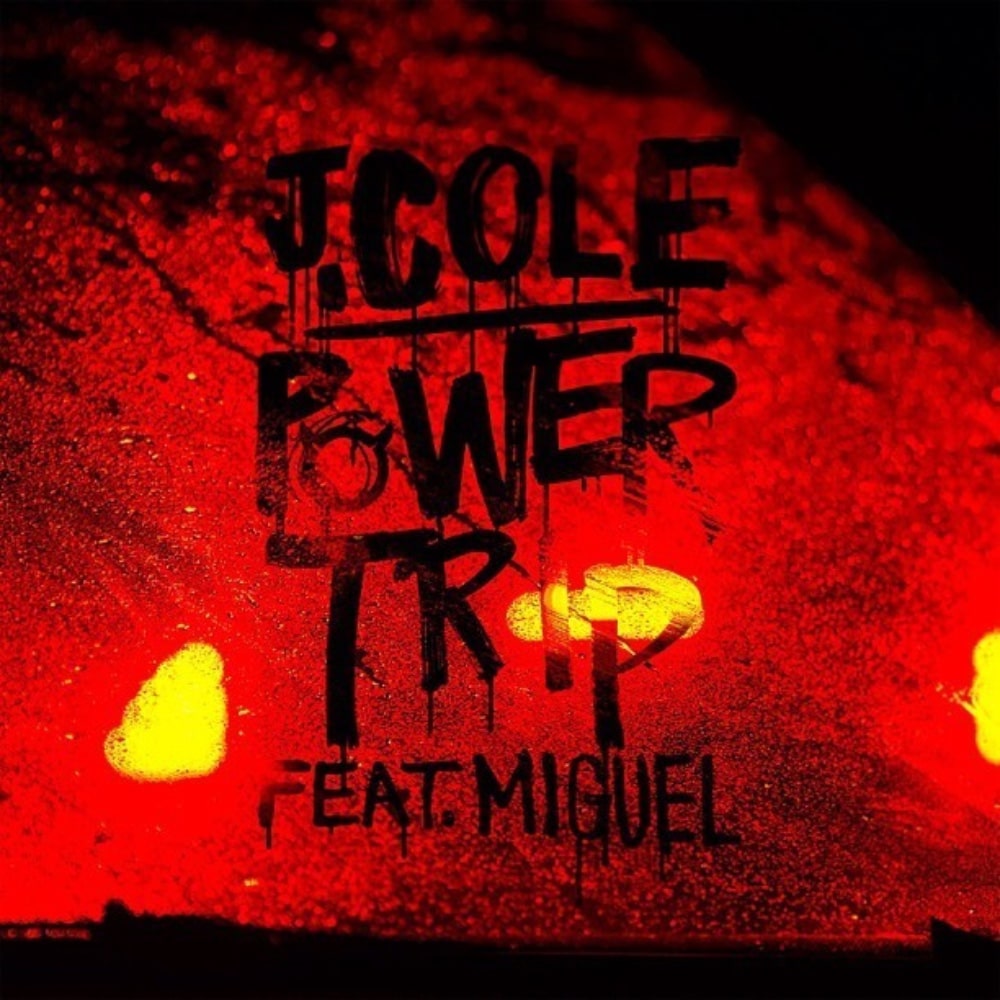 "Power Trip" delves deep into the complexities of love and ambition, each lyric echoing J. Cole's dual passion for his craft and his muse. His exploration of love's obsessive nature stands as a stark testament to his lyrical genius. This obsession mirrors his tireless drive for growth within the rap industry, cementing the track's appeal among hardcore and mainstream hip hop fans alike.
33. The Notorious B.I.G. – "Me & My Bitch"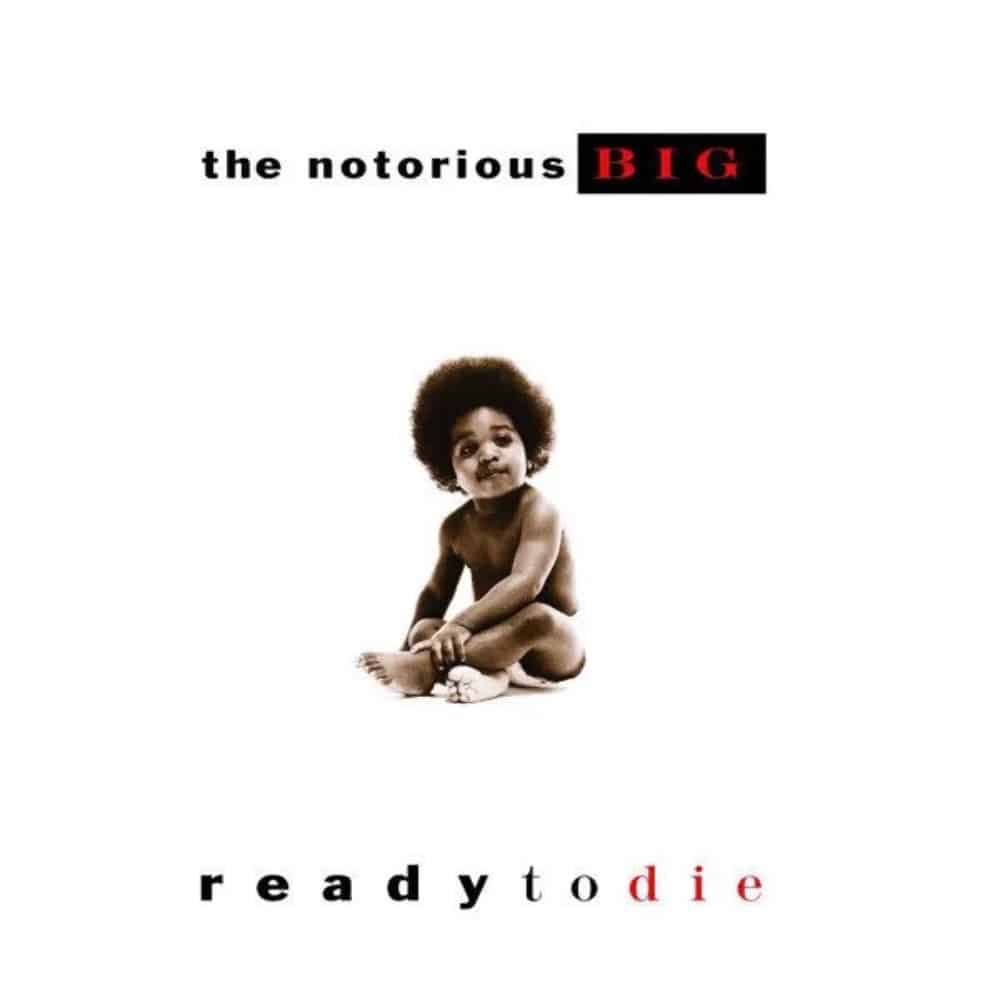 Bold, confrontational and unflinching, "Me & My Bitch" by The Notorious B.I.G offers a raw, intimate perspective on love. Through Biggie's sincere and no-nonsense lyrics, we get a glimpse of the women in his life, adding authenticity to the track. Echoing sentiments from Apache's "Gangsta Bitch," it remains a gritty representation of love in hip-hop.
32. Snoop Dogg feat. Pharrell – "Beautiful"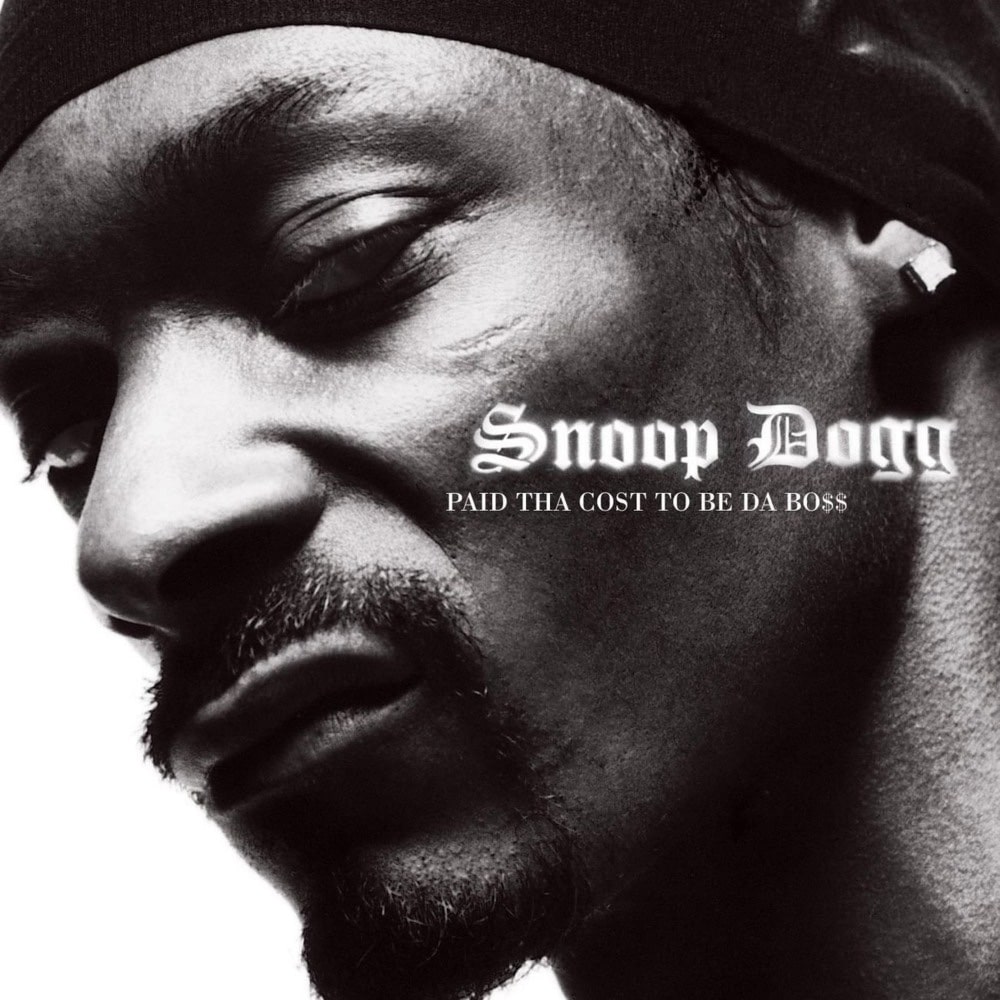 Snoop Dogg and Pharrell's collaboration on "Beautiful" celebrates love in its most joyful, vibrant form. A feel-good anthem filled with playful lyrics and an infectious beat, the track illuminates the lighter side of love. It's a testament to hip-hop's versatility and capacity to deliver a full spectrum of emotions.
31. Fabolous feat. Tamia – "Into You"
Fabolous' "Into You," featuring Tamia, offers a luxurious look into romance. This early 2000s love song weaves Fab's seductive bars with Tamia's soulful hook, capturing the essence of hip-hop's romantic aspirations. It's a song that effortlessly evokes deep emotions, reminding us of the power and soul inherent in the genre.
30. Drake – "Best I Ever Had"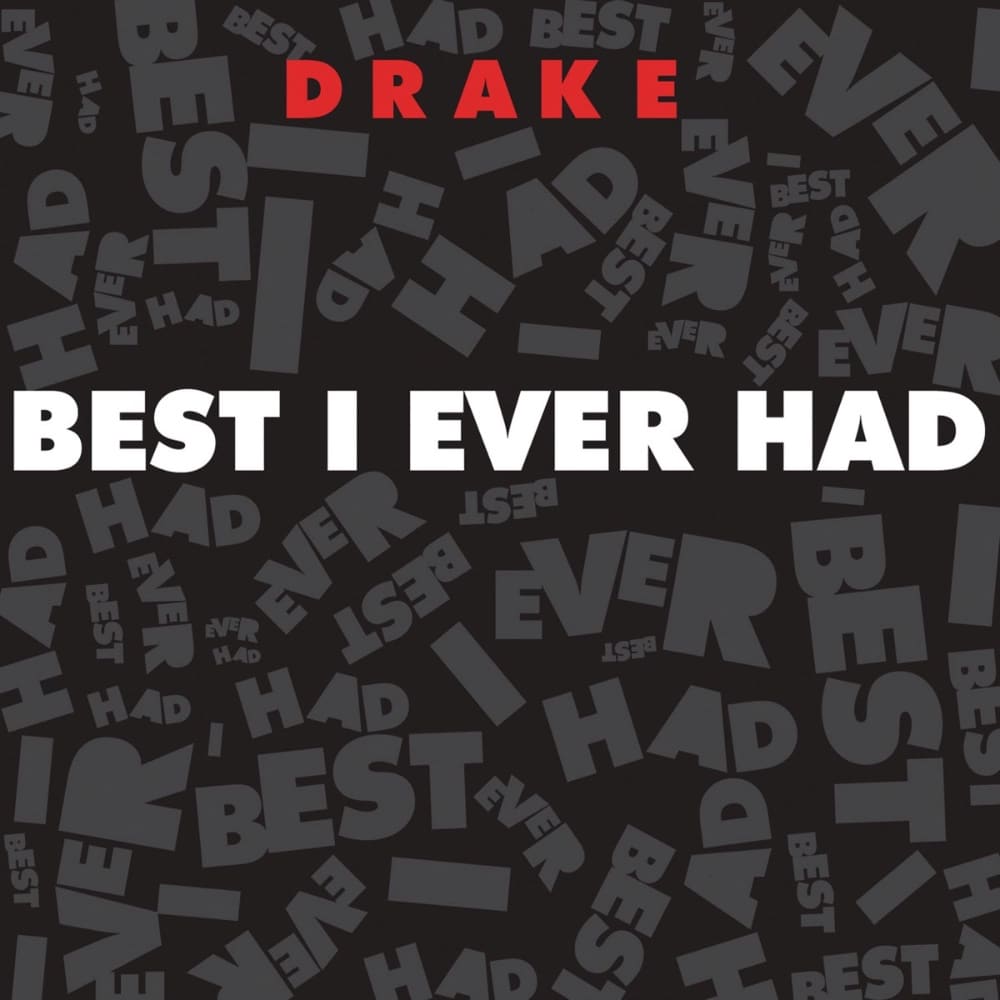 First released at the beginning of 2009, "Best I Ever Had" catapulted Drake into the limelight. This breakout track from his EP So Far Gone stands as a hallmark in Drake's discography , earning Grammy nominations and solidifying his space in hip-hop love lore. It's a testament to his ability to blend emotions and clever wordplay, capturing the hearts of mainstream hip hop fans.
29. Eric B. & Rakim – "Mahogany"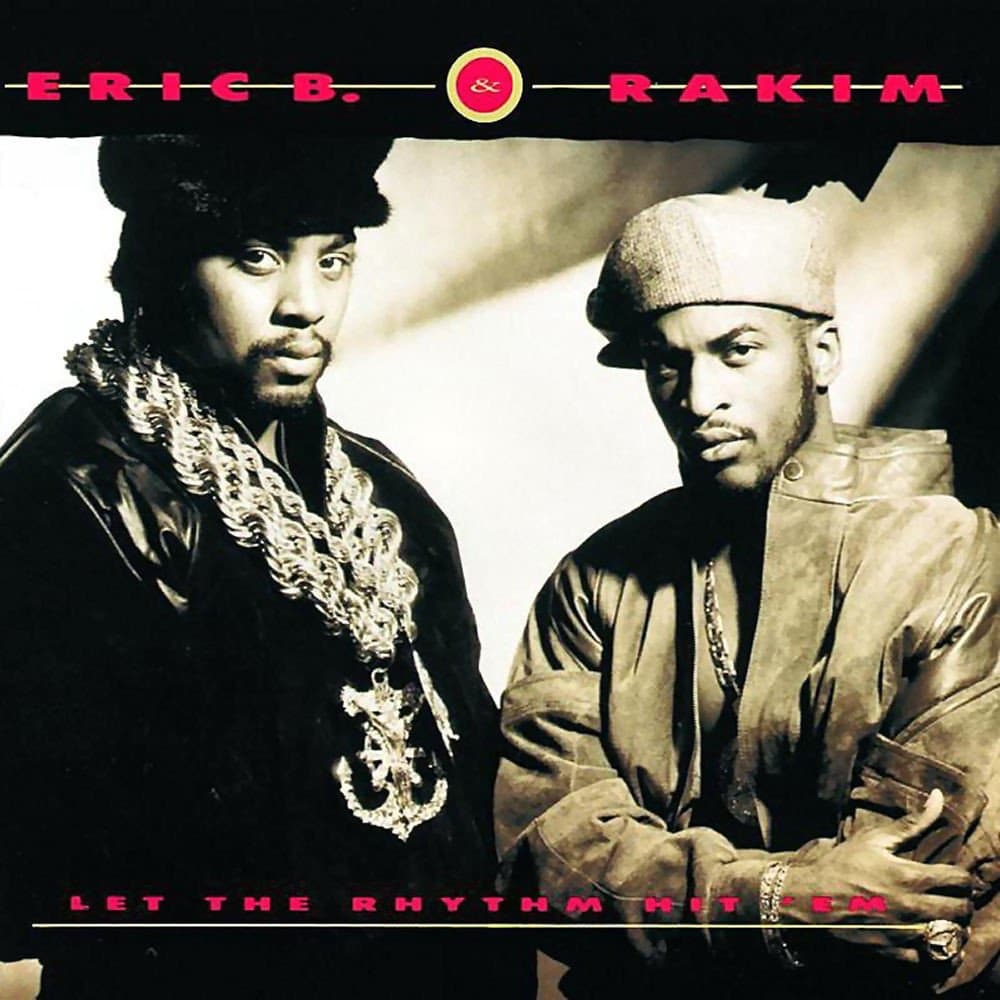 In "Mahogany," Eric B. & Rakim demonstrate their ability to transcend traditional hip-hop narratives. Rakim, known as 'The God' of hip-hop, lends his lyrical prowess to this smooth track, spinning a tale of romance and courtship that's both grounded and imaginative. It's a track that encapsulates the duo's innovative approach to hip-hop storytelling.
28. 2Pac – "Temptations"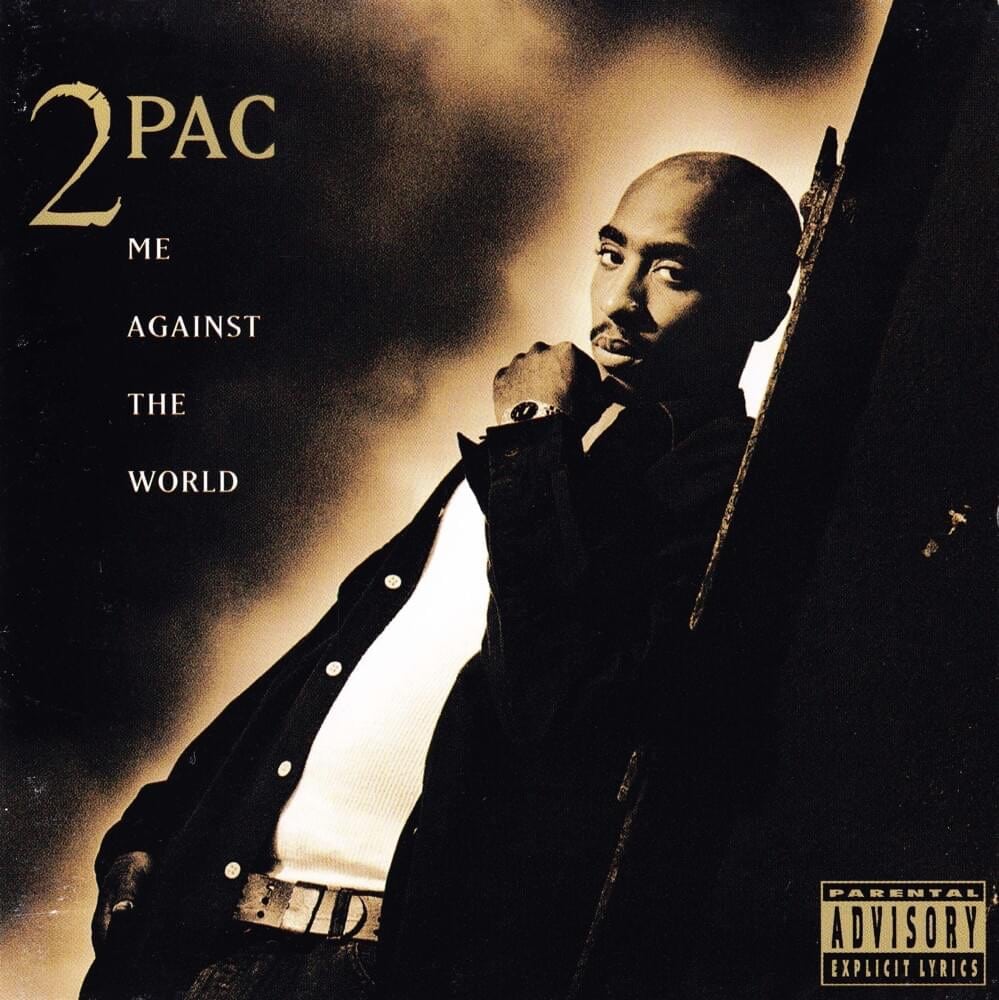 A distinct standout in 2Pac's discography , "Temptations" explores the nuances of desire and attraction. It's a song that reveals 2Pac's versatility as an artist, effortlessly transitioning from raw intensity to softer sentiments. The result is a love song that resonates deeply with fans, reflecting the emotional depth inherent in hip-hop.
27. Kendrick Lamar feat. Drake – "Poetic Justice"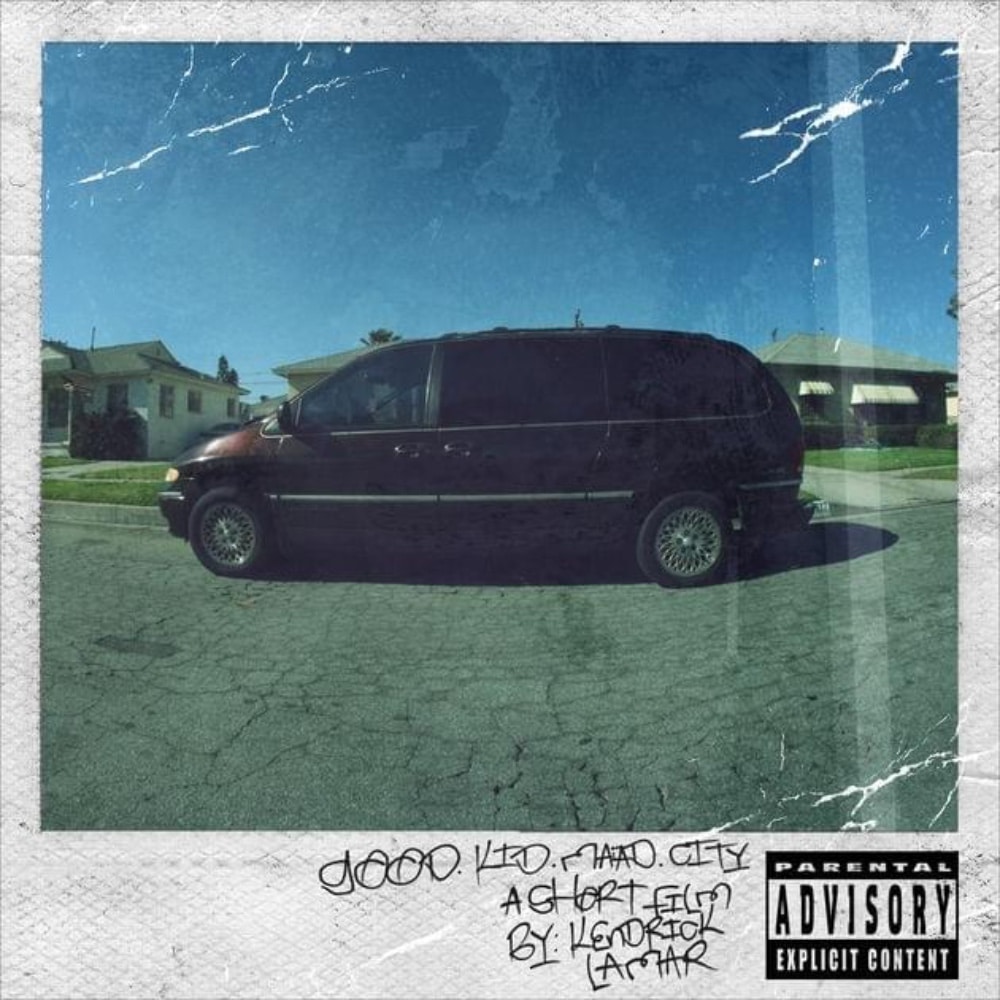 As an homage to a special lady named Sherane, Kendrick Lamar's "Poetic Justice," featuring Drake, crafts a unique narrative of love and longing. Kendrick's introspective lyrics, coupled with Drake's melodic contribution, form a potent blend of sentiment and style. It's a track that extends beyond the confines of a typical love song, perfectly encapsulating Kendrick's ability to weave complex stories within his music.
26. Ja Rule feat. Ashanti – "Always on Time"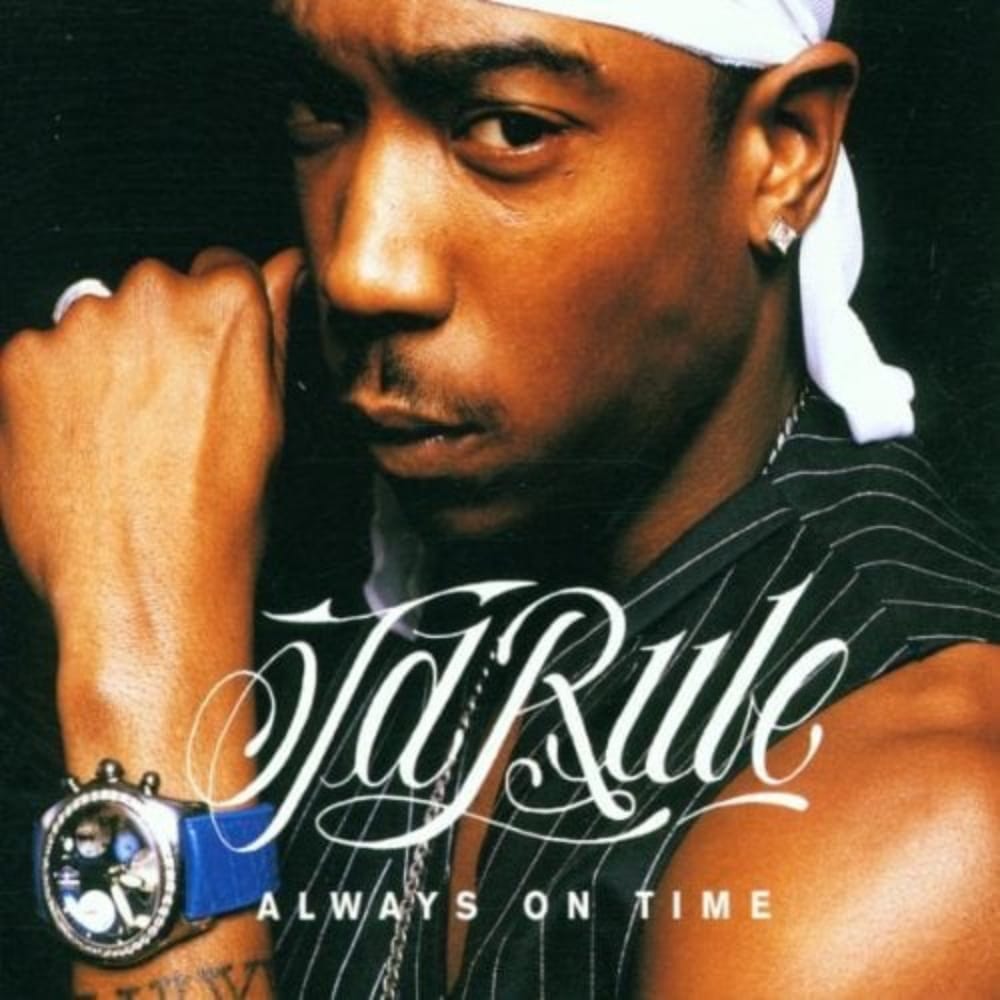 Ja Rule and Ashanti's "Always on Time" is a hip-hop love anthem for the ages. Ashanti's silky vocals complement Ja Rule's rugged rhymes, painting a vivid picture of a ride-or-die relationship. This track is a testament to Ja Rule's knack for dropping catchy love tracks that still resonate with listeners today.
25. Jay-Z feat. Beyoncé – "'03 Bonnie & Clyde"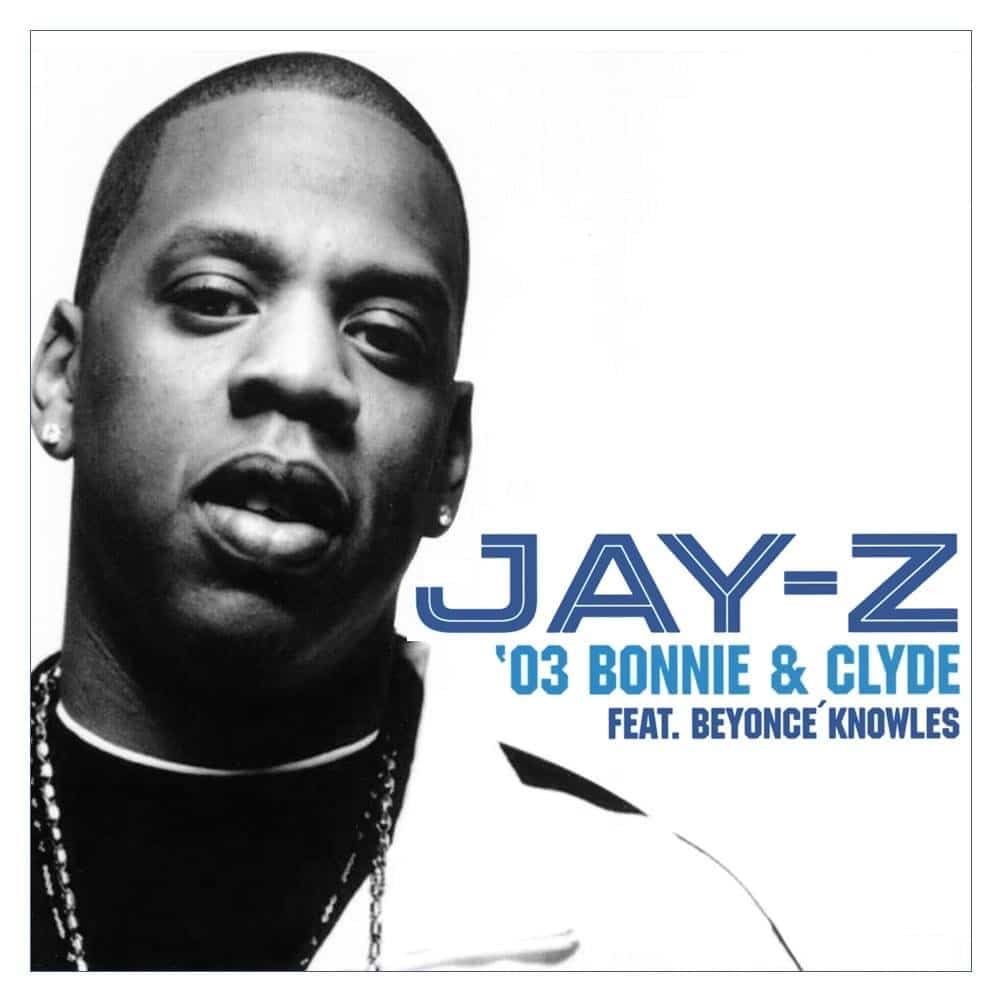 Borrowing inspiration from 2Pac's "Me And My Girlfriend," the power couple added their own glamorous glaze to the outlaw narrative. But the real kicker? It was the sizzling chemistry between Jay and Bey. The duo left everyone hanging on their every lyric, trying to decipher if their on-track romance was blooming off-stage too.
24. Lil Wayne – "How to Love"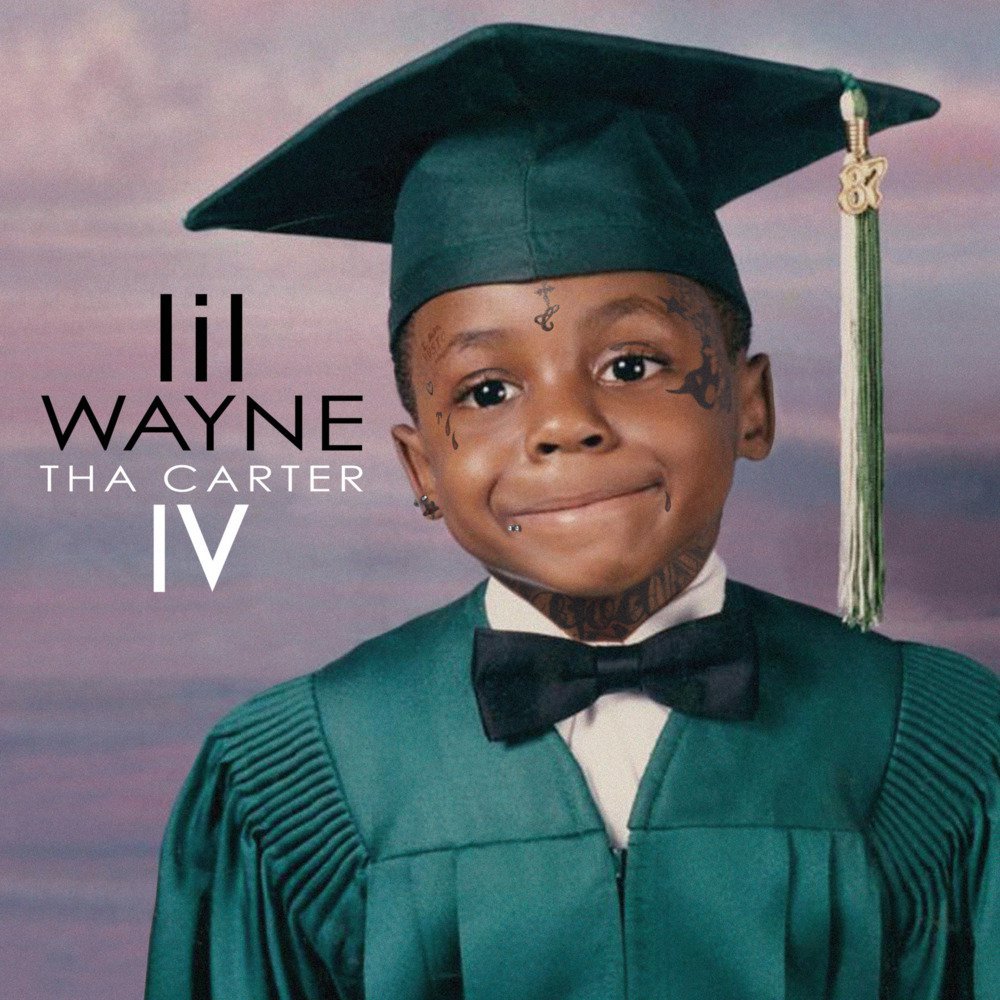 Lil Wayne takes an unexpected turn with "How to Love," showing his fans that even the hardest rappers can have a soft side. The track is a sweet, acoustic number that stands out on Tha Carter IV , and shows us that Weezy can switch gears from heartbreak to heartfelt pretty fast.
23. Future – "Incredible"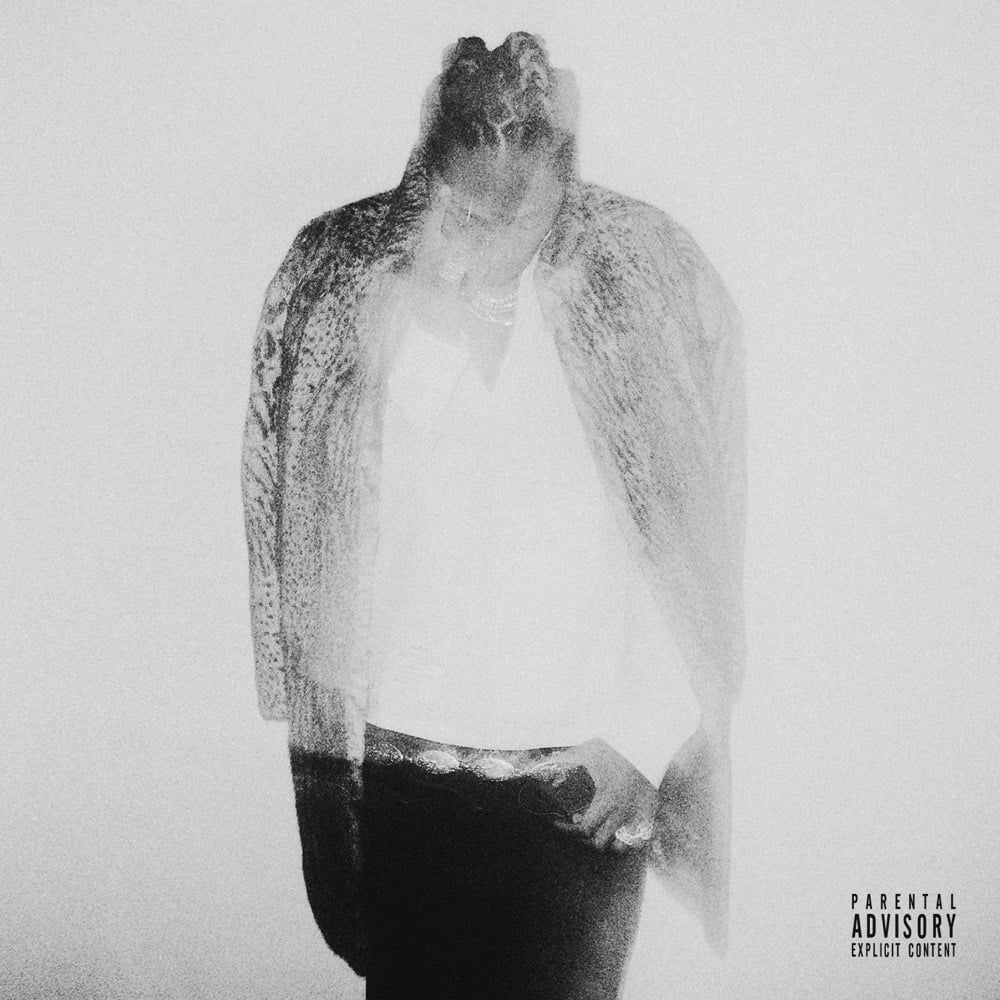 "Incredible" shows Future in a different light, as he tips his hat to a girl who's changed his life. The track is a love letter to her, thanking her for showing him how to trust and be open. It's a side of Future we don't often see, and it's a refreshing change.
22. OutKast – "Ms. Jackson"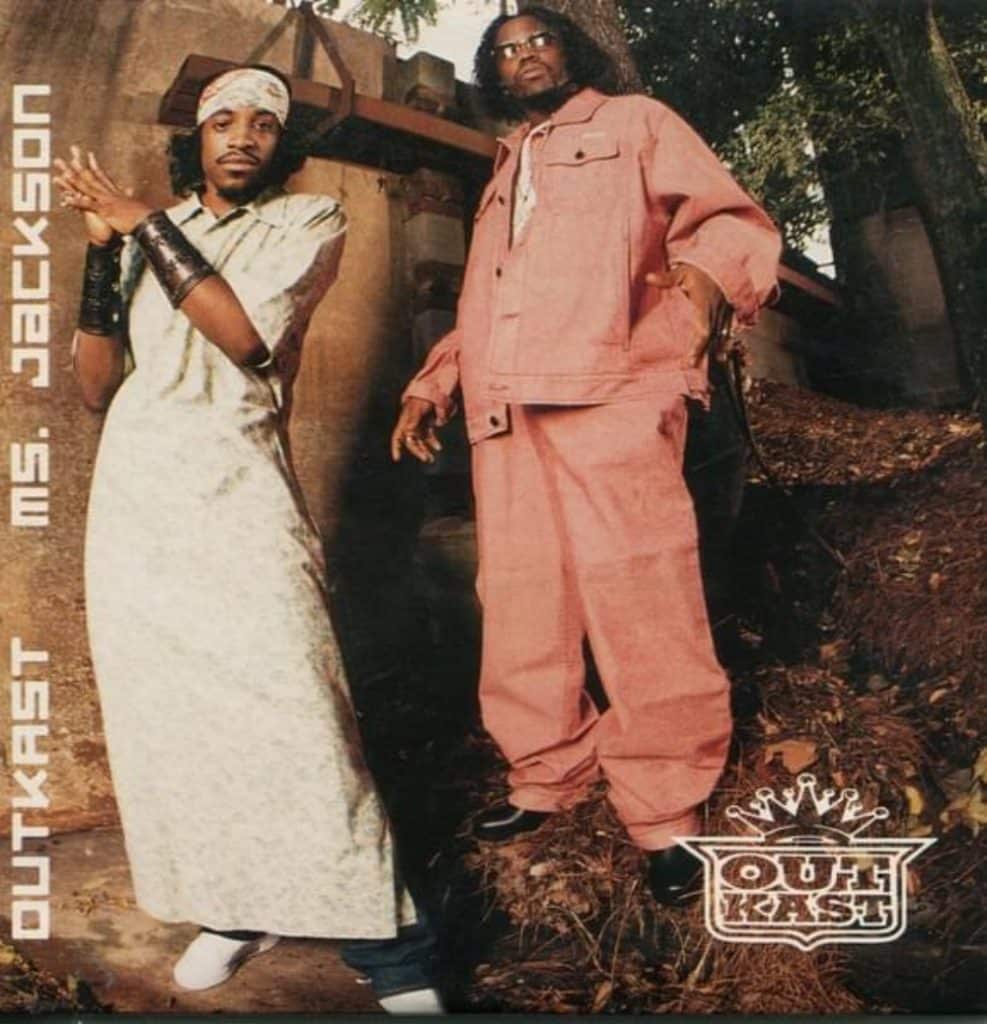 This cut from OutKast is as raw and real as it gets. André 3000 and Big Boi crafted this track around their personal experiences, Andre notably drawing from his relationship with Erykah Badu . With a narrative centered around the aftermath of a relationship gone sour, "Ms. Jackson" offers a unique perspective – the feelings of the mother of a woman with a child. Despite its heavy subject matter, the song manages to keep its sense of humor, and remains one of OutKast's most popular tracks to this day .
21. Pete Rock & C.L. Smooth – "Lots of Lovin'"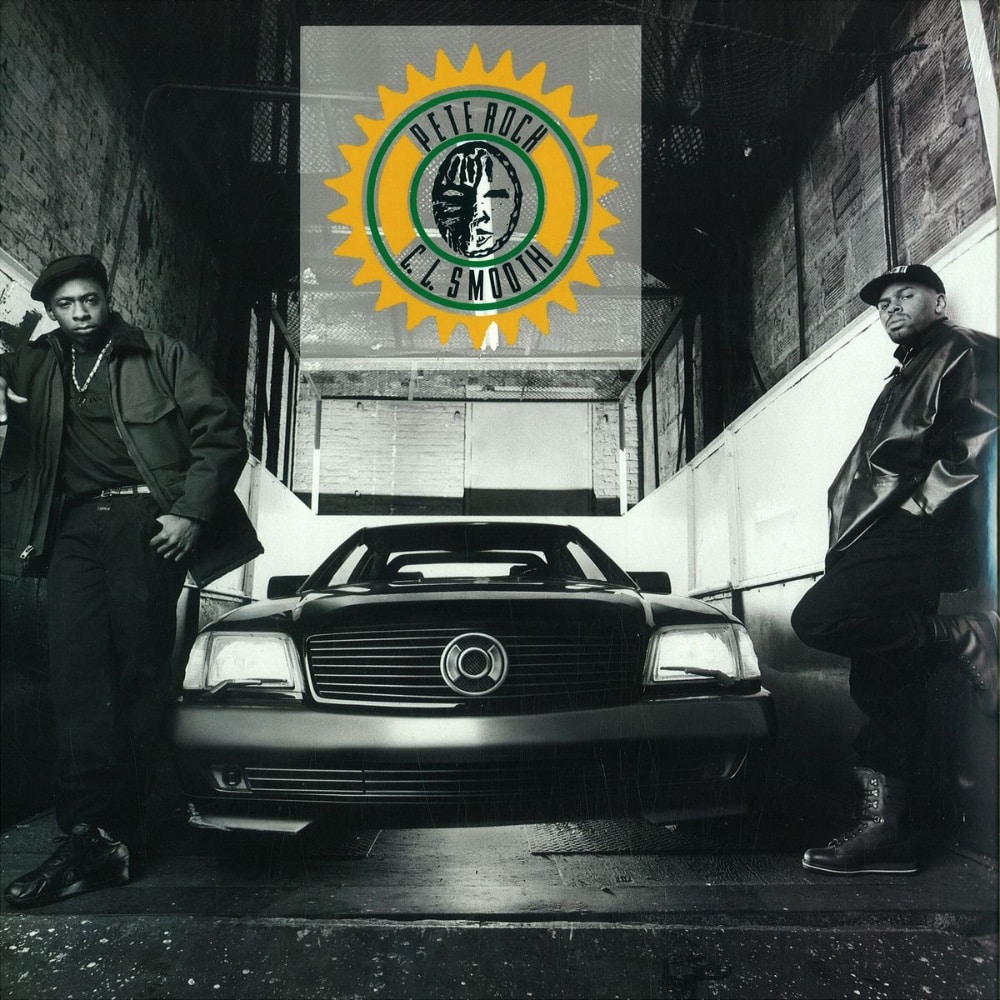 Third time's a charm with Pete Rock & CL Smooth's "Lots of Lovin'." The third and final single from their iconic album, Mecca and the Soul Brother , this track is an ode to CL's partner, buoyed by one of Pete Rock's most sensuous productions. Filled with enticing flutes and suave keyboard riffs, "Lots of Lovin'" remains a testament to the duo's unique ability to blend hip hop with soulful and intimate elements.
20. Drake – "Hold On, We're Going Home"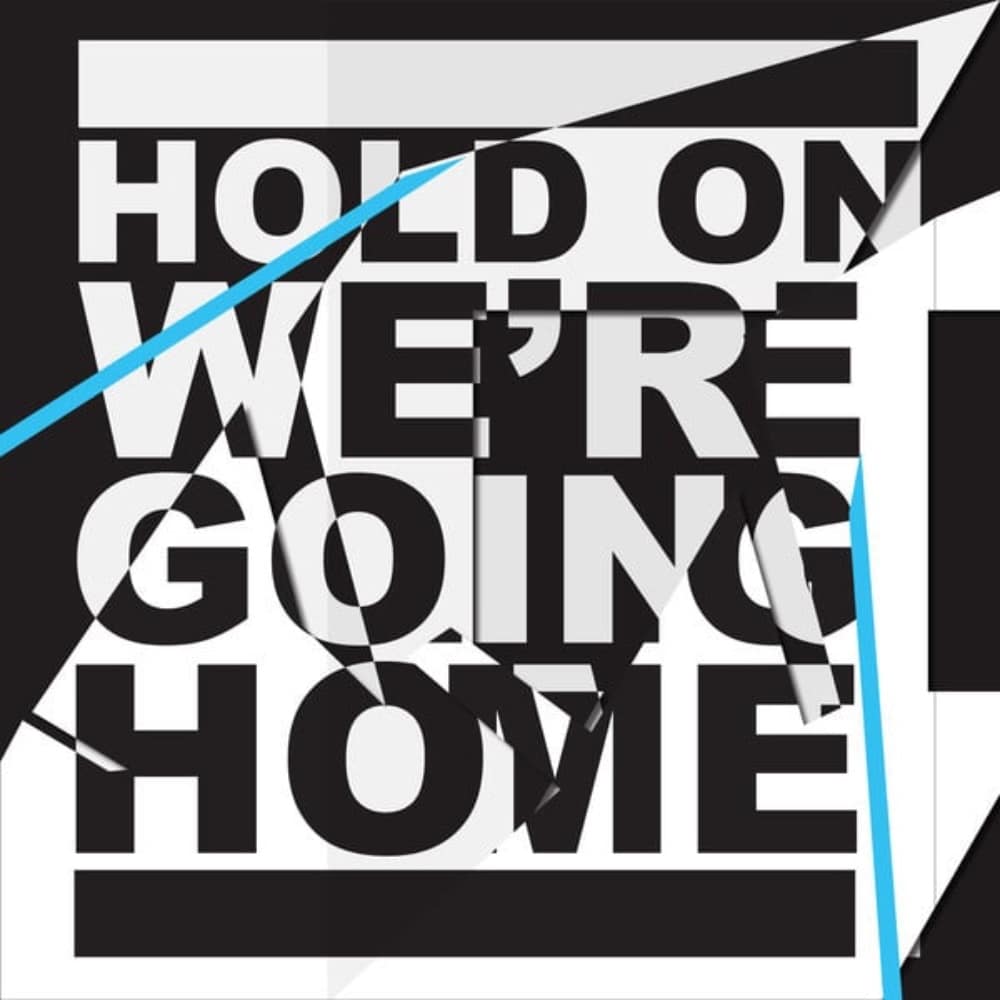 Straying from his typical rap-centric style, Drake ventured into synth-soaked R&B territory with this single. Aspiring to channel the sound of Michael Jackson and Quincy Jones, "Hold On, We're Going Home" successfully merges elements of R&B and slow-motion deep house, resulting in a dreamy, heartfelt anthem. This track reinforces Drake's versatility as an artist, once again blurring the lines between genres.
19. Lupe Fiasco – "Paris, Tokyo"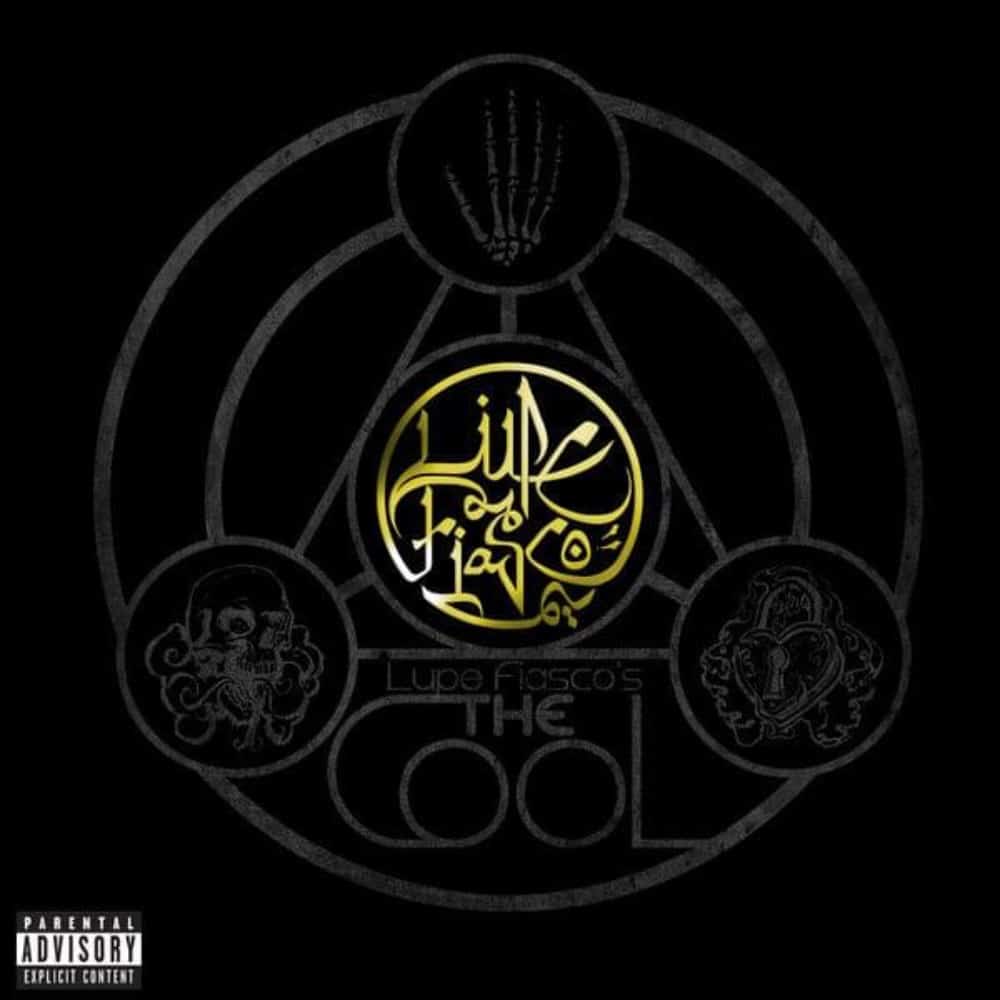 Lupe Fiasco's ode to globetrotting and love, "Paris, Tokyo" provides a glimpse into the rapper's life on the road. Drawing inspiration from his extensive tours across the globe, the legendary Chicago rapper raps about his affection for these cities and the strain touring places on relationships. Despite its upbeat tempo and catchy hook, this song delves deep into the sacrifices and rewards of a career in music, beautifully embodying Lupe's love for his craft and his girl.
18. Fat Joe feat. Ashanti and Ja Rule – "What's Luv?"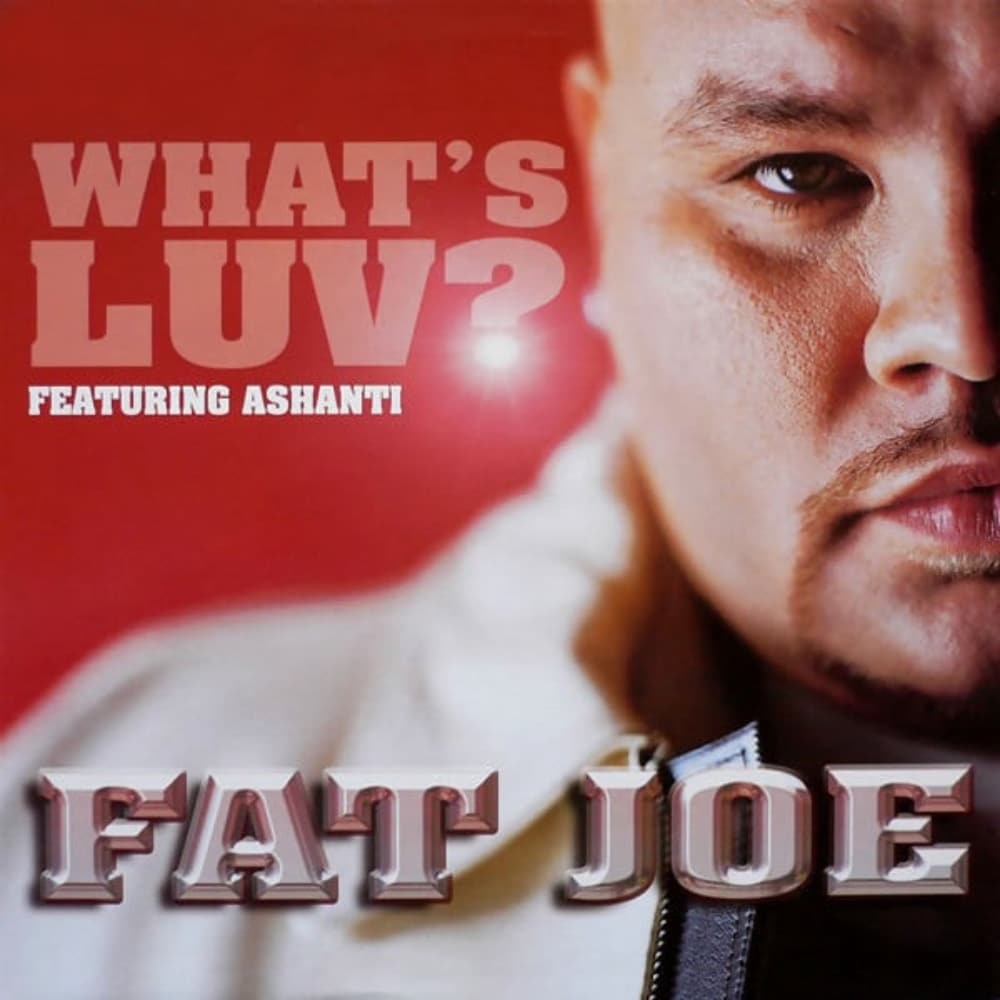 A cornerstone of early 2000s hip-hop, the track provided the backdrop to many a house party and car ride, solidifying its place in hip-hop love song history. The real gem of this track is Ashanti's melodic chorus, a decision backed by Fat Joe himself despite suggestions to replace her with Jennifer Lopez.
17. The Pharcyde – "Passin' Me By"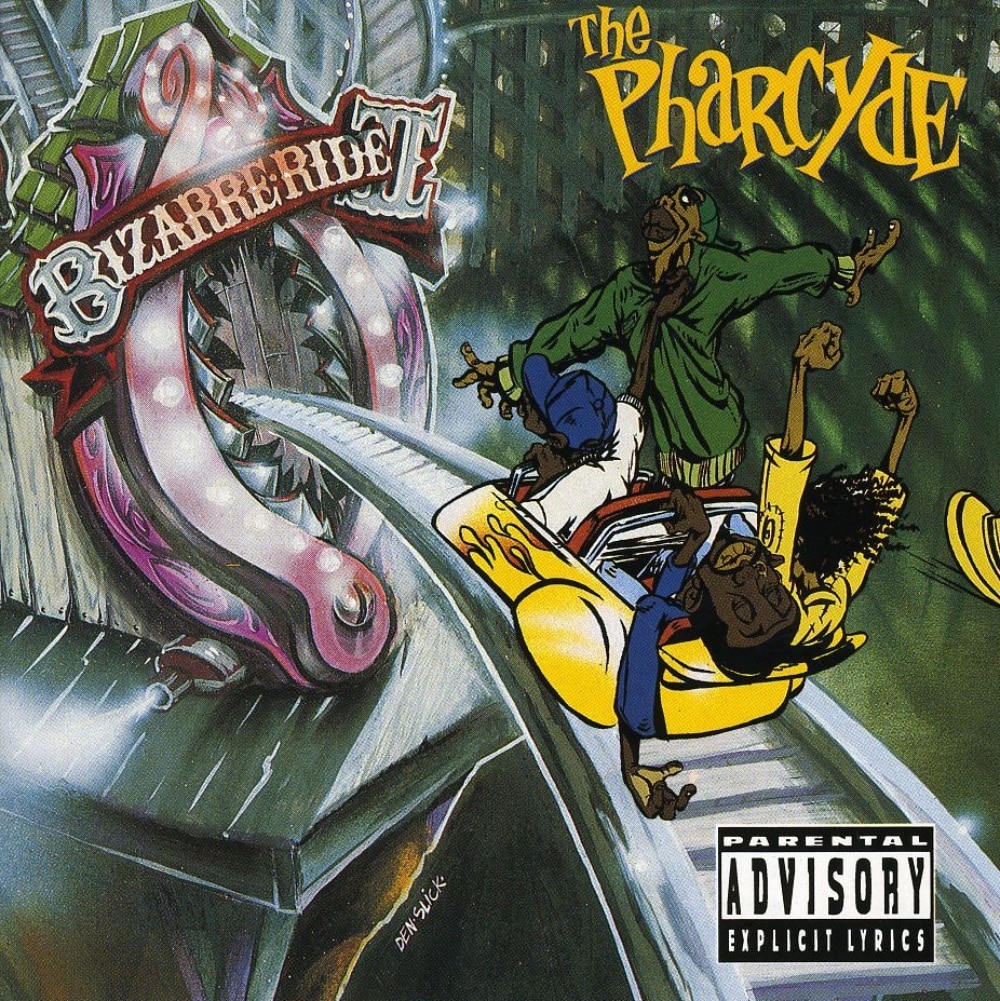 An emotive narrative of unrequited love, this classic Pharcyde track serves as a stark reminder that love in hip hop isn't always about success, but the raw, painful experiences that drive us. The relatability factor here is off the charts, and it's no surprise that "Passin' Me By" struck a chord with rap fans worldwide.
16. Common – "I Used to Love H.E.R."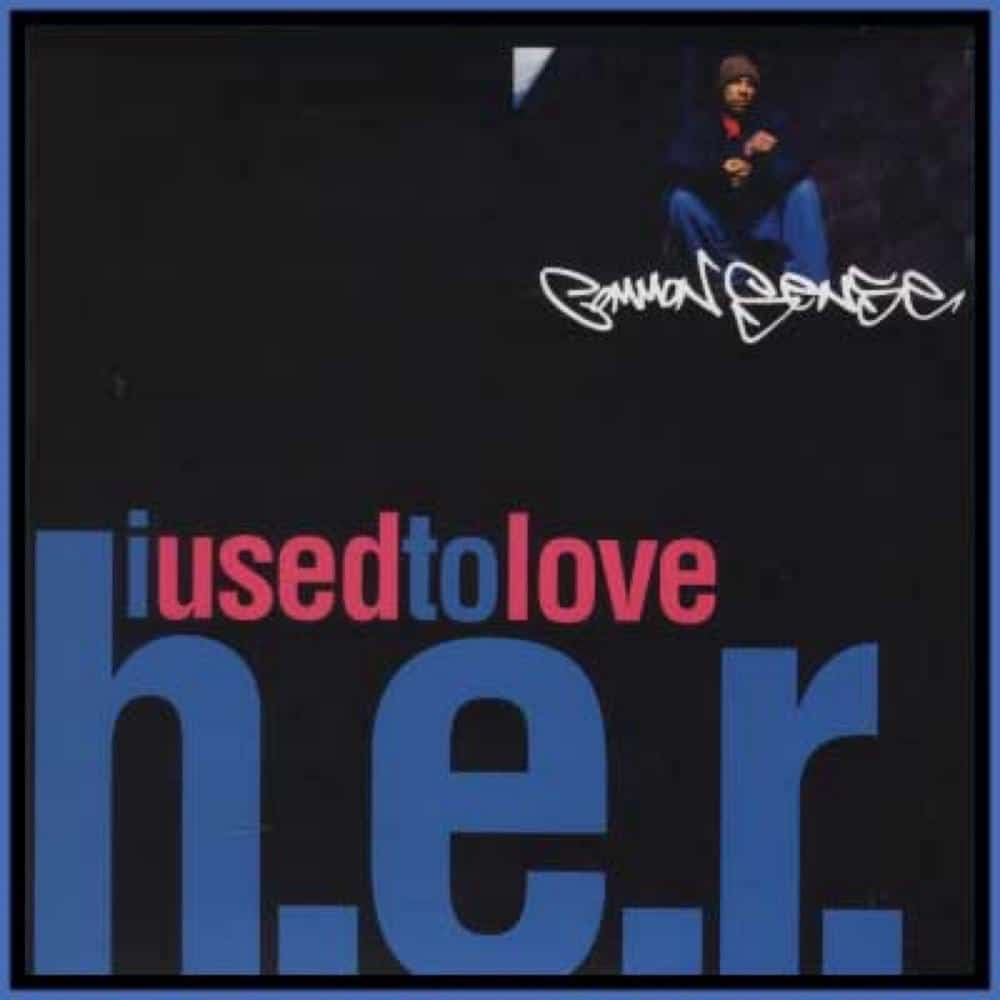 "I Used to Love H.E.R." ingeniously narrates Common's evolving relationship with a woman, only to reveal he's been metaphorically talking about the evolution of hip hop the entire time. As Common himself explains, the song is a critique of the commercialization of the culture and its effects on the authenticity of the genre. It may not be a love song in the traditional sense, but it's undoubtedly one of the most profound love letters to hip hop itself .
15. Nelly feat. Kelly Rowland – "Dilemma"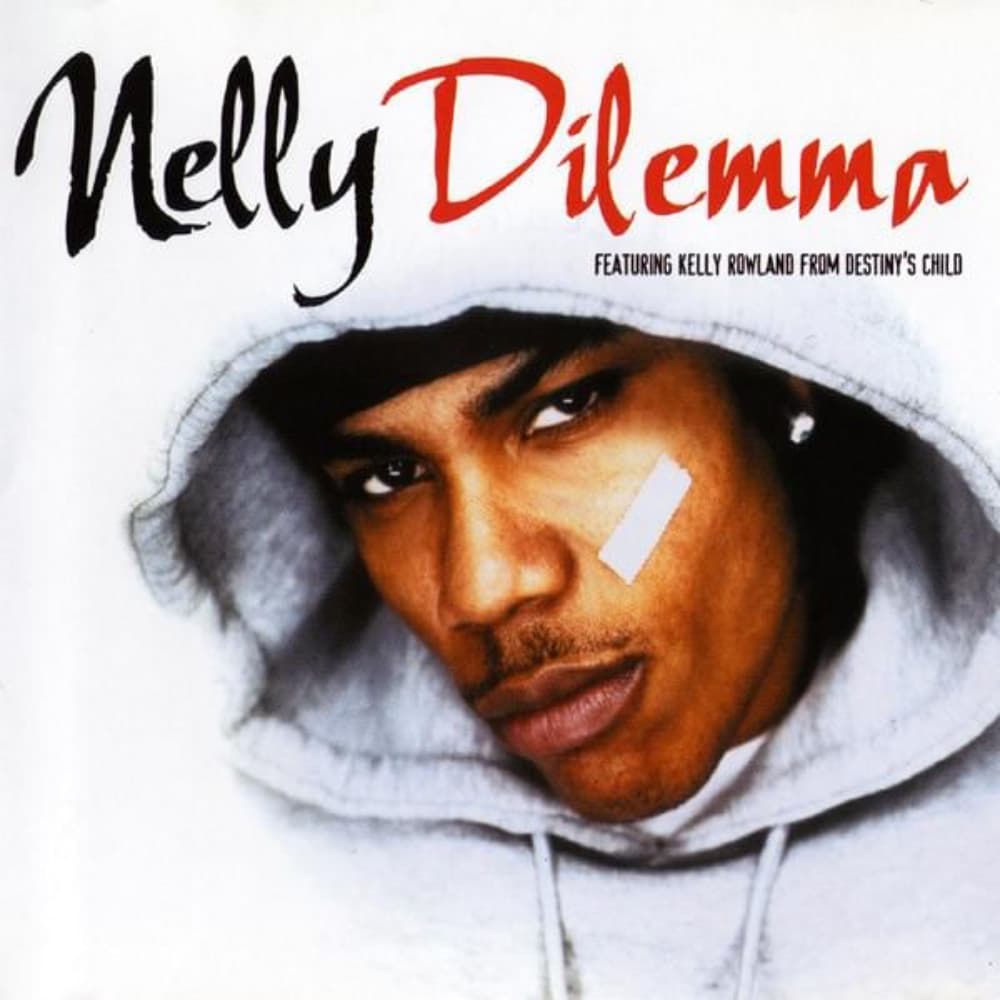 "Dilemma" is one of those early 2000's tracks that has remained unforgettable, even among a hardcore hip-hop audience. The second single off Nellyville , this joint effort with Kelly Rowland of Destiny's Child fame brought a refreshing touch of R&B to the hip-hop scene. The track explores a complex love situation, where both Nelly and Rowland express their feelings for each other despite one being in a relationship.
14. Eminem feat. Rihanna – "Love the Way You Lie"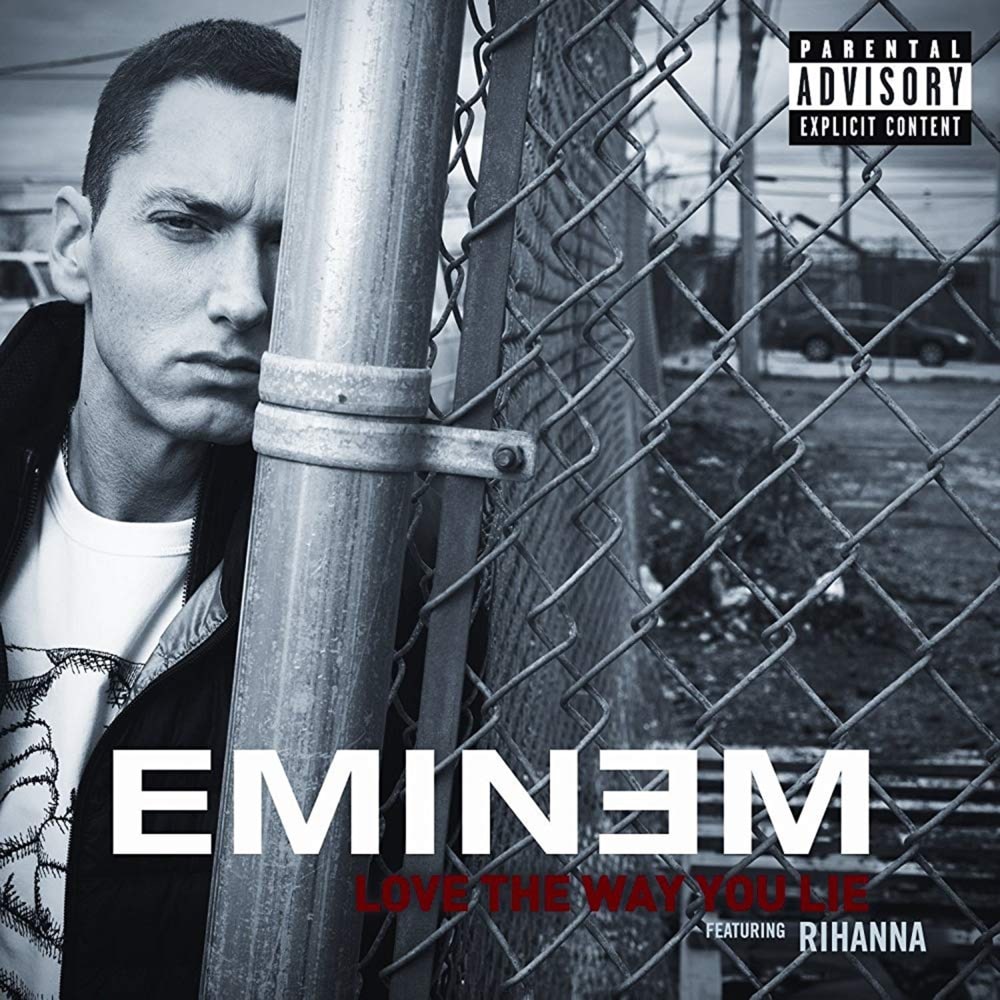 Drawing from the raw personal histories of Eminem and Rihanna, "Love the Way You Lie" explores the complexities of tumultuous relationships. The haunting chorus, penned and initially recorded by Skylar Grey, came to life in under fifteen minutes, encapsulating her own experiences with an abusive relationship within the music industry.
13. Slick Rick – "Teenage Love"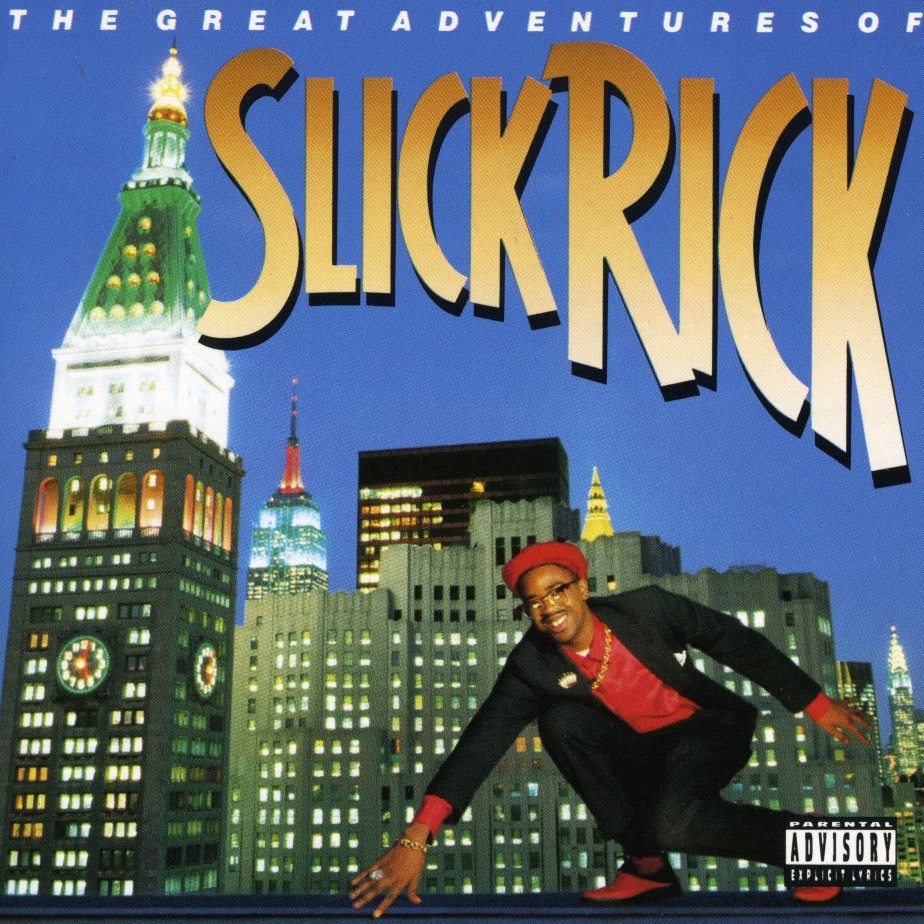 "Teenage Love" takes listeners on a nostalgia-filled journey back to the bittersweet days of their first love. This standout track is a fan favorite from his 1988 debut album, The Great Adventures of Slick Rick . The melancholic, slow-beat track, crafted by the renowned production collective The Bomb Squad, provides the perfect backdrop for Slick Rick's silky smooth vocals. The poignant lyrics and universal theme ensure its timeless appeal.
12. Black Star – "Brown Skin Lady"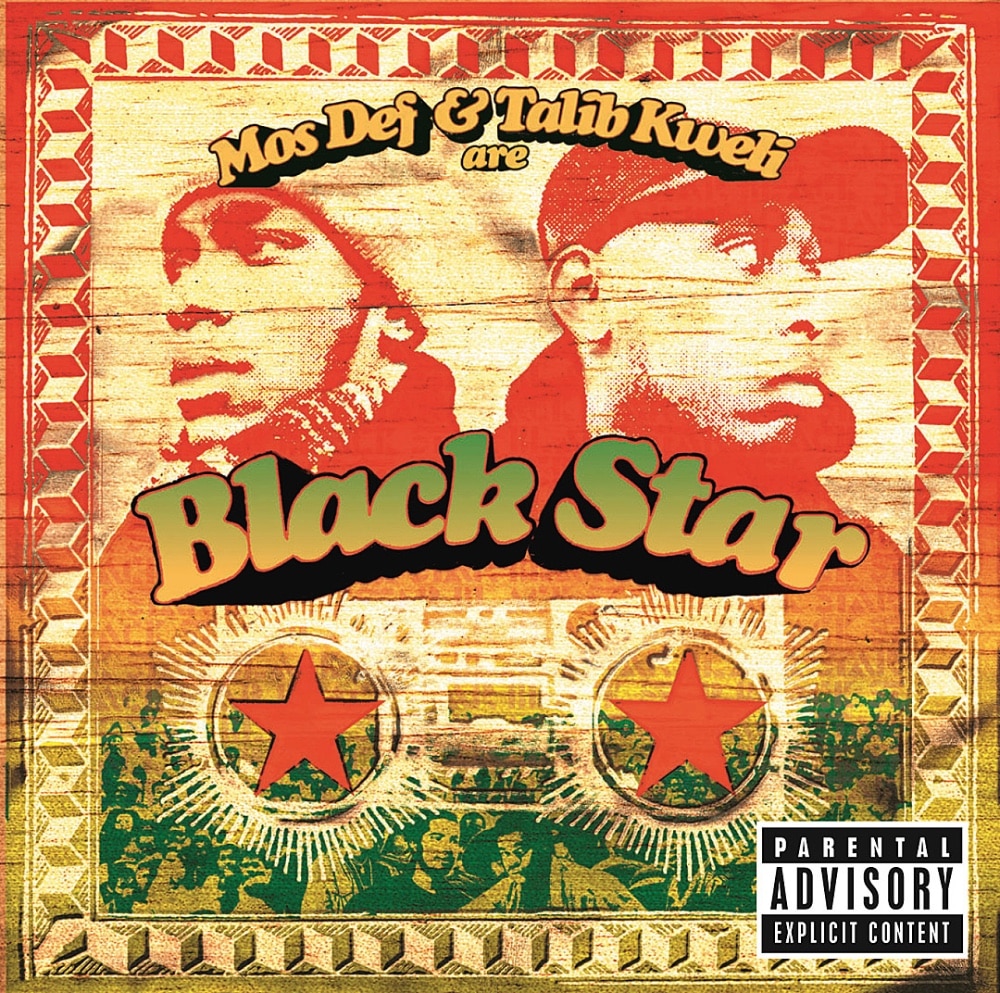 On their joint debut album Mos Def & Talib Kweli are Black Star , the Brooklyn duo profess their admiration and appreciation for women of color. The song, built around the sample from Gil Scott-Heron and Brian Jackson's "We Almost Lost Detroit," amplifies their lyrical tribute to brown skin ladies, shining a much-needed spotlight on diverse representations of beauty and love in hip-hop.
11. LL Cool J – "I Need Love"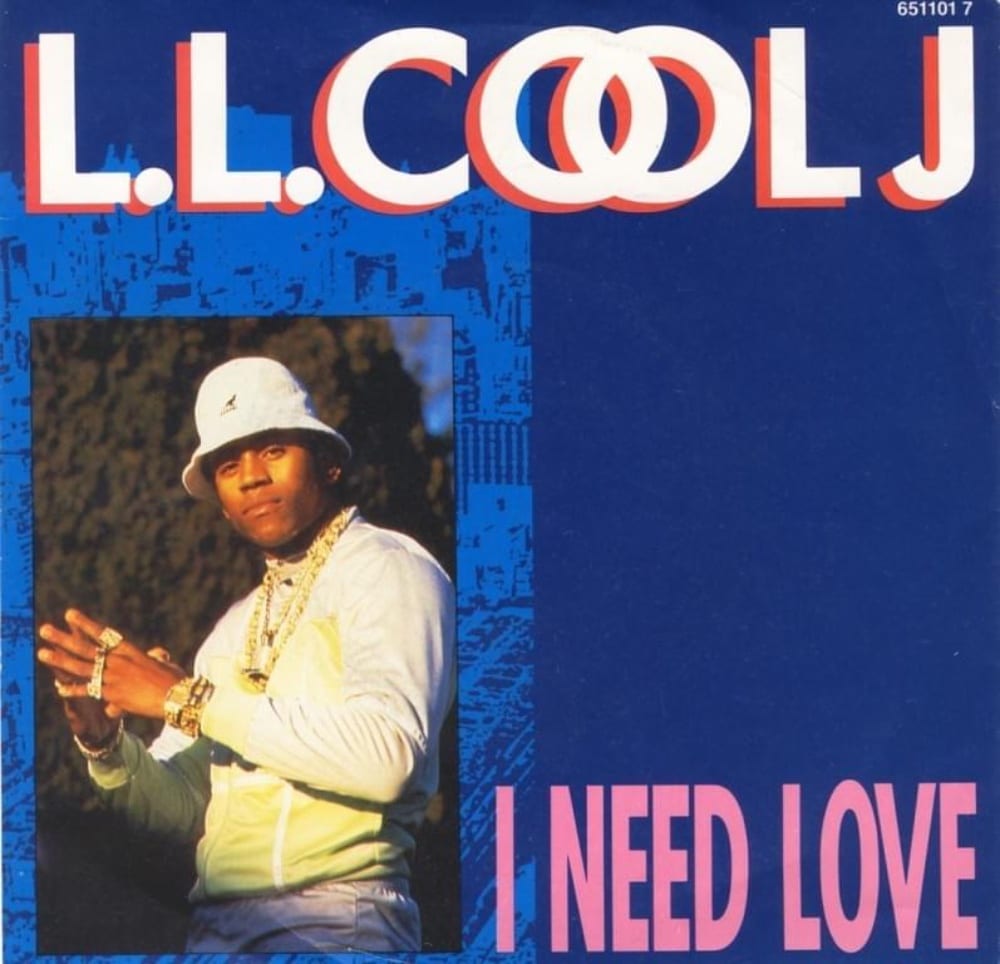 Considered a cornerstone of rap ballads, LL Cool J's "I Need Love" made waves upon its release. This early hit from LL not only demonstrated his lyrical prowess but also showcased a more tender and vulnerable side to his persona, thus transforming his image from a braggadocio rapper to an international heartthrob. From the streets to the covers of magazines like Playgirl, LL Cool J managed to transcend hip-hop norms and conventions, setting a new precedent for authenticity and emotional depth in rap music.
10. UGK feat. OutKast – "International Players Anthem (I Choose You)"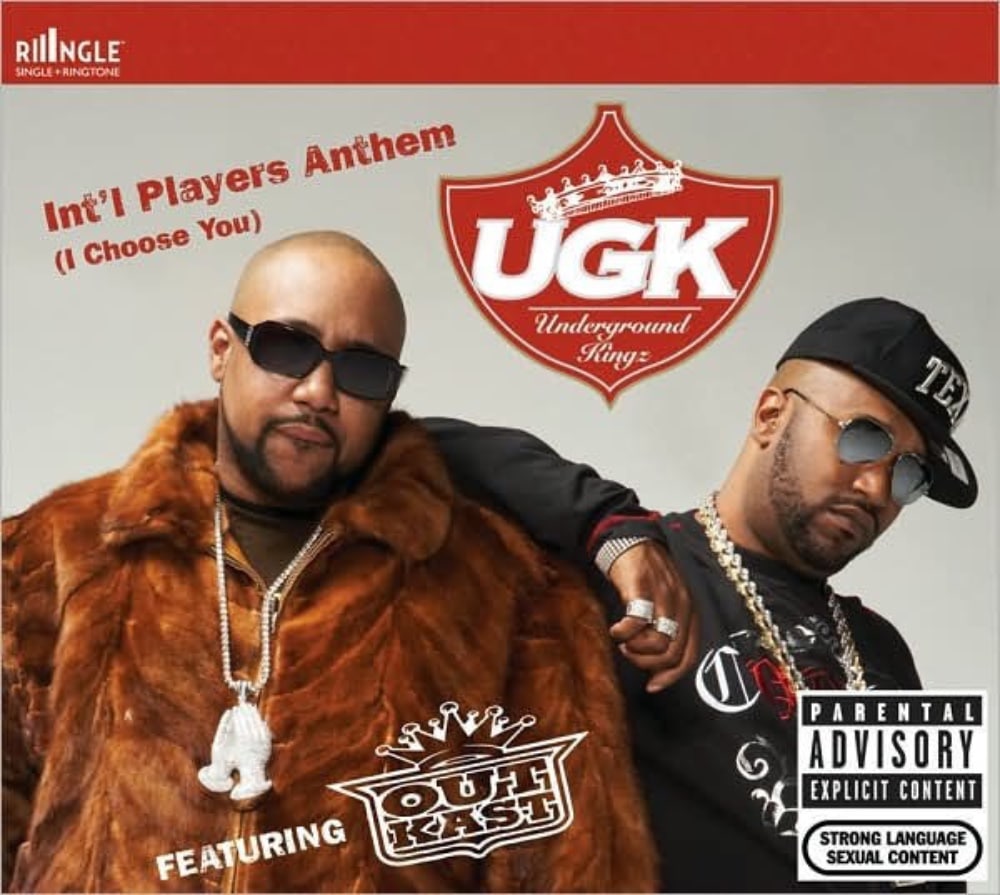 When you think of rap anthems about love, "International Players Anthem (I Choose You)" certainly stands tall. This track is like a bag of assorted candies, each verse offering a unique flavor. You've got tales of pimping, warnings about baby mama drama, and right in the middle of all that, André 3000 delivers an unexpected yet refreshing verse about happily ever after — even though Pimp C apparently hated it. This timeless hit from UGK and OutKast serves as an all-in-one guide to love in the world of hip-hop.
9. Drake – "Marvins Room"
Picture this: Drake, possibly a bit tipsy, crooning down the phone to an ex-lover. The song is a melancholic trip down memory lane, packed with feelings of loneliness and longing. But that's Drake for you – always ready to wear his heart on his sleeve. With its introspective lyrics and hazy beats, "Marvins Room" is the quintessential late-night, feelings-in-overdrive kind of track.
8. The Notorious B.I.G. – "One More Chance/Stay With Me (Remix)"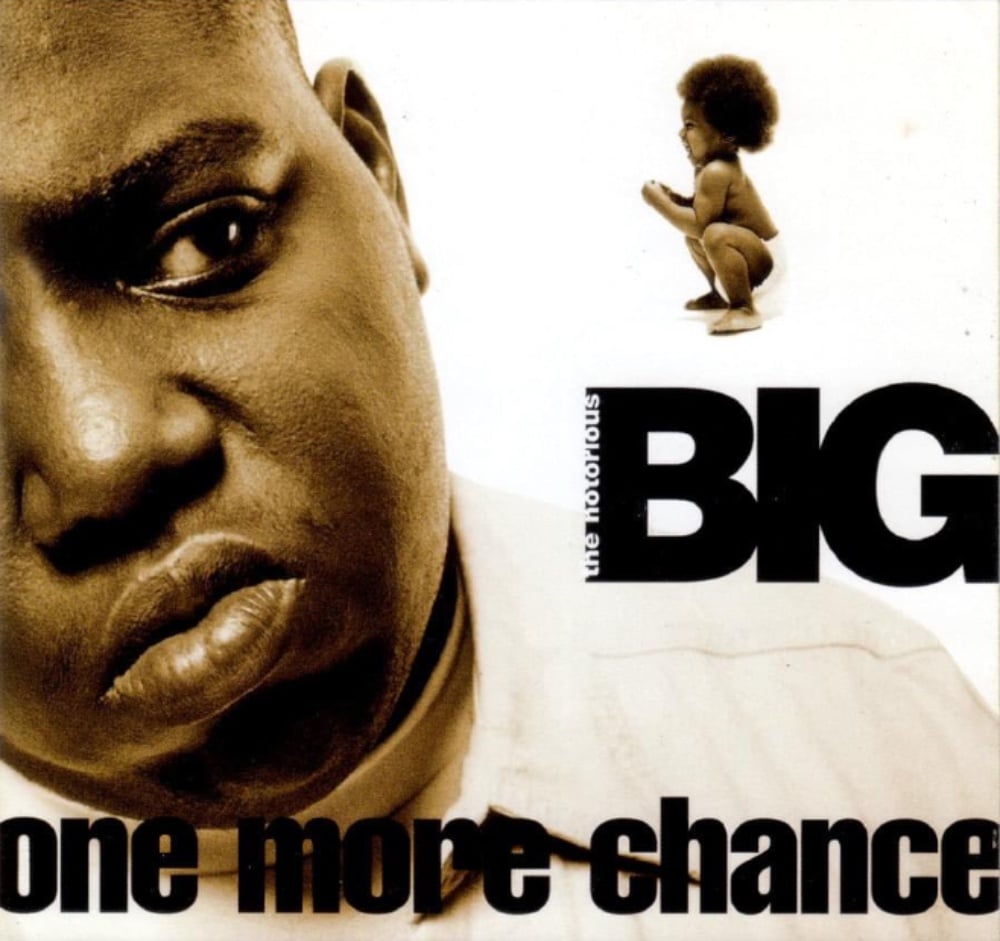 Biggie Smalls might be known for his hard-hitting rap stories , but his softer side shines through in "One More Chance/Stay With Me (Remix)." Ditching the blueprint of the original, Biggie re-engineered the track with a new beat and lyrics that ooze charm and wit. The result? A love anthem that's as magnetic as it is timeless.
7. The Roots feat. Erykah Badu & Eve – "You Got Me"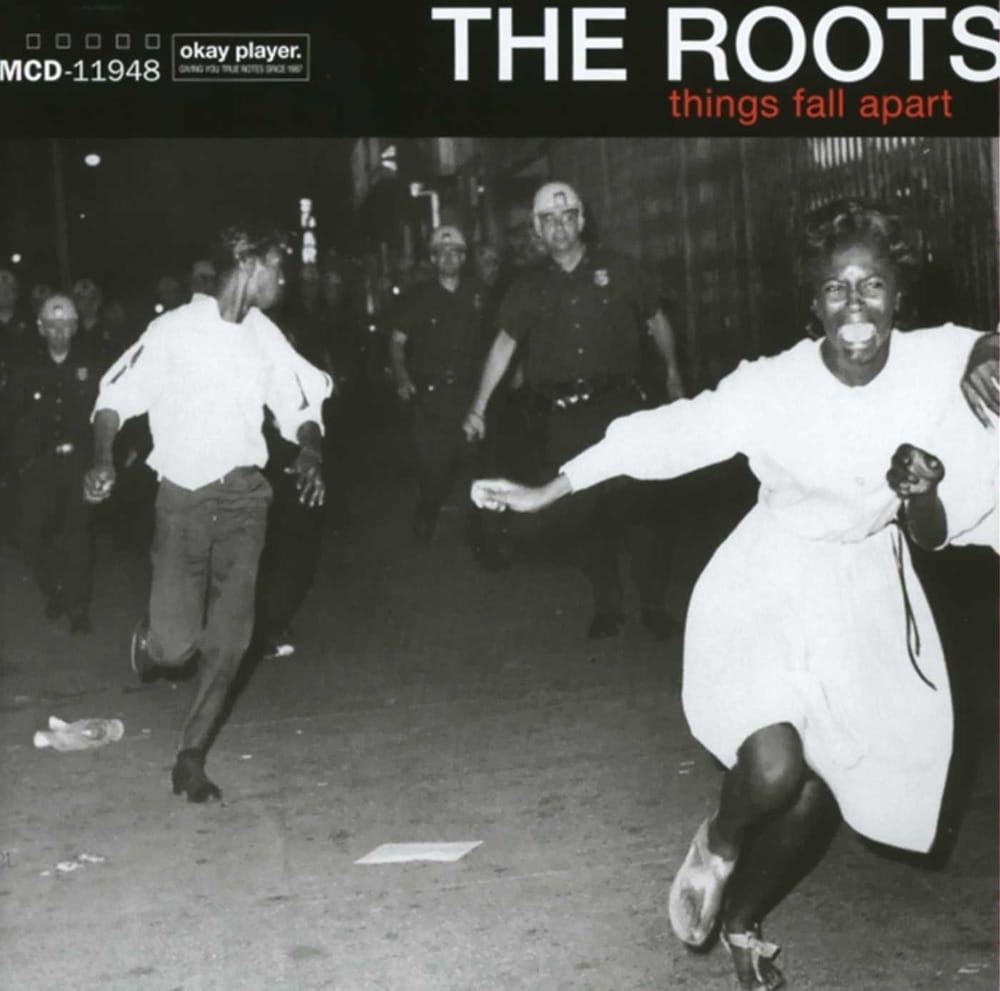 In the ever-evolving sphere of hip hop love songs, "You Got Me" by The Roots featuring Erykah Badu and Eve stands tall. Winning a Grammy for Best Rap Performance by a Duo or Group in 2000, the track saw the fusion of multiple great minds. The result? A heartfelt ballad that pierces the soul. Shout out to Jill Scott for writing the hook.
6. 2Pac – "Me and My Girlfriend"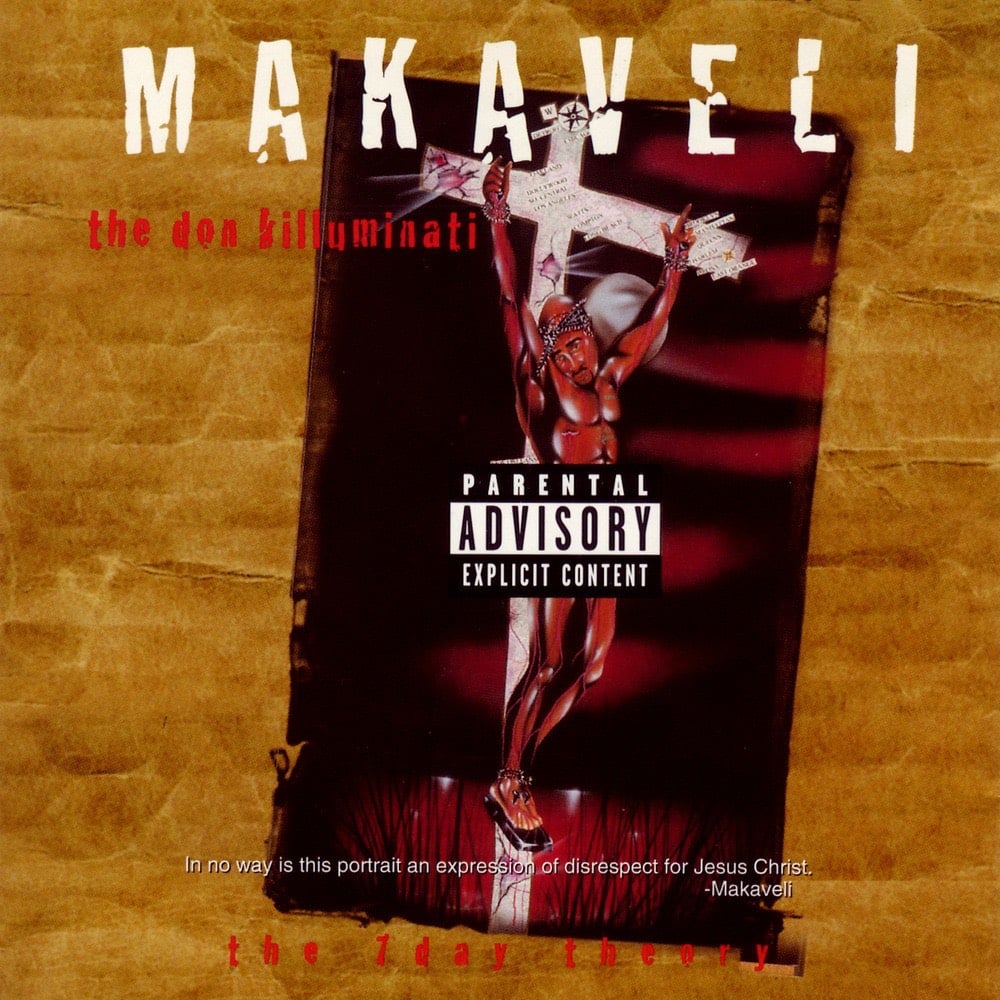 2Pac's "Me and My Girlfriend" is an intriguing entry in the lexicon of hip-hop love songs. The legendary rapper's innovative storytelling and metaphorical wordplay shine through as he personifies his gun as his girlfriend. A nod to Nas' "I Gave You Power," this track brings a fresh and unconventional perspective to the concept of love.
5. 50 Cent feat. Nate Dogg – "21 Questions"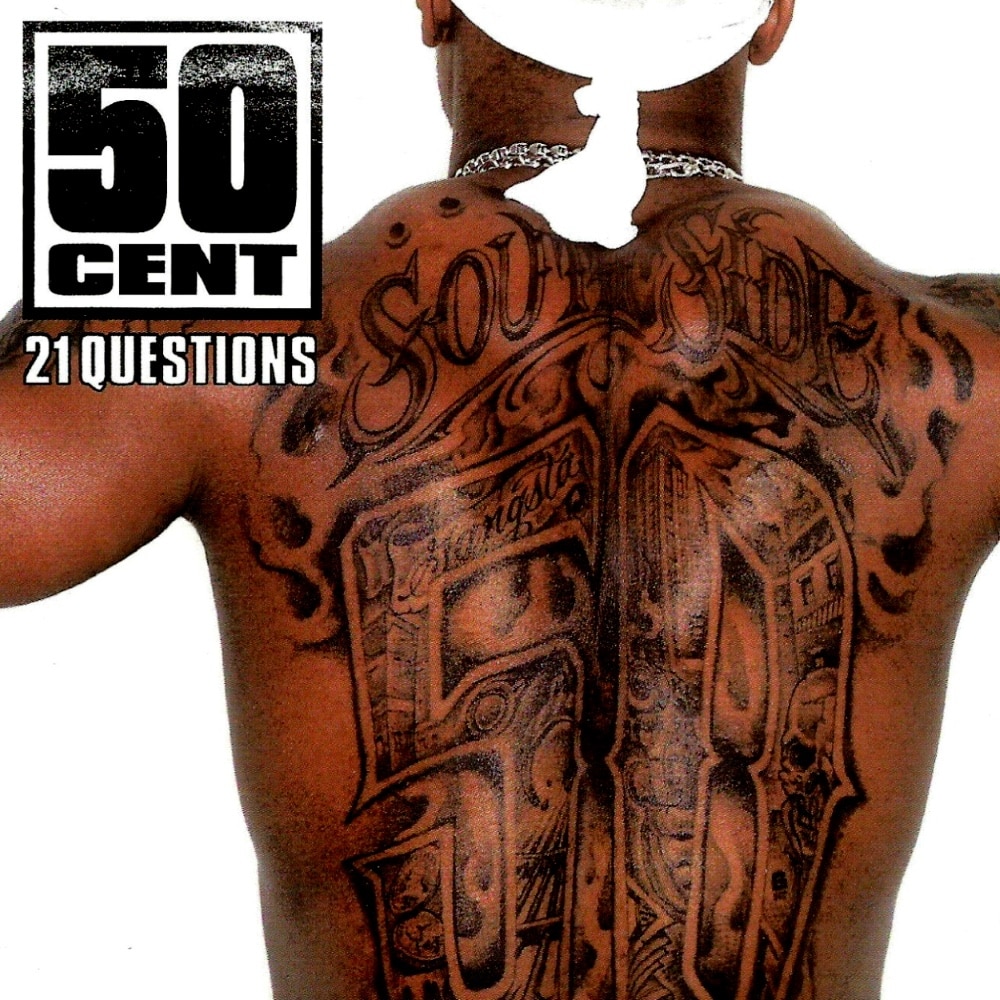 With its unapologetic romantic inquiry, "21 Questions" exhibits a side of 50 Cent that juxtaposes his usual hard-edged persona. Alongside Nate Dogg's smooth, melodic vocals, the track masterfully contrasts grit with tenderness. It's a standout piece, showcasing a softer side of hip hop while probing the complexities of love.
4. DMX – "How's It Goin' Down"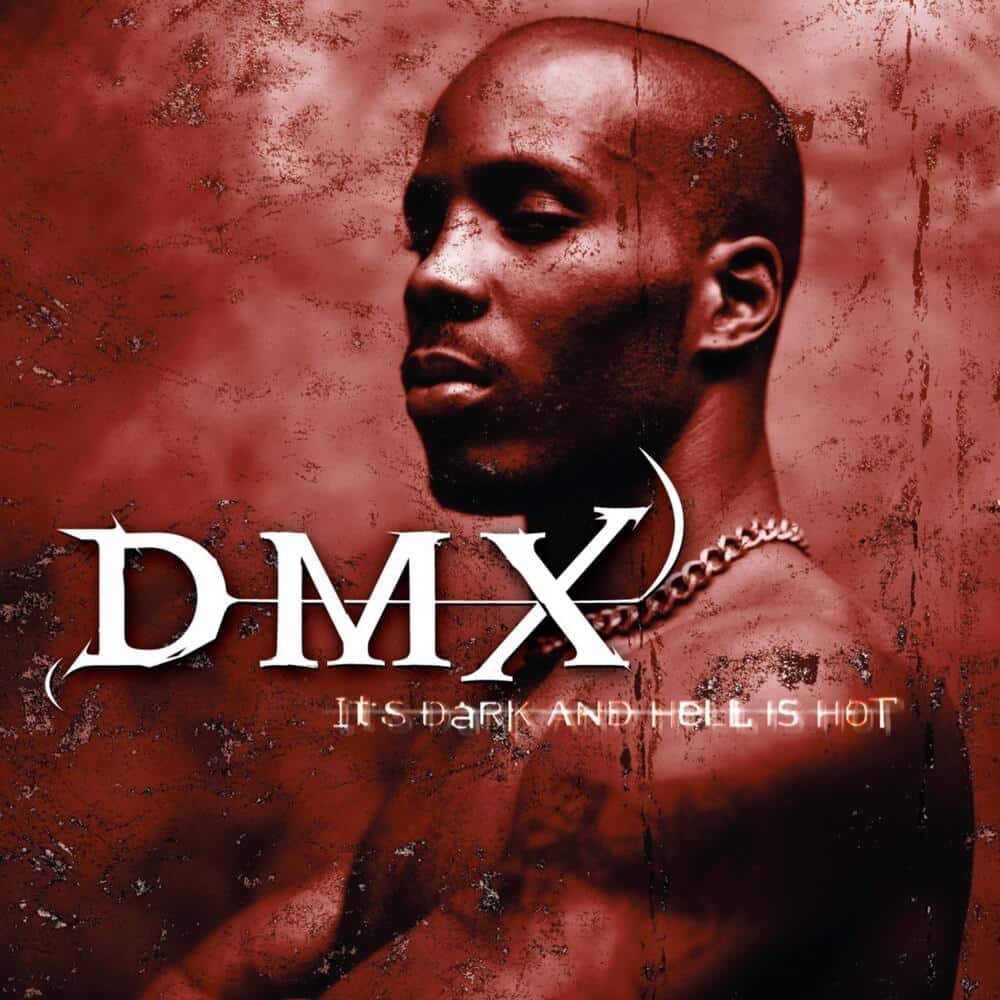 Taking a hard turn from his usual raw persona, DMX presents a distinctively tender narrative in "How's It Goin' Down." The track, which features Faith Evans, tells a tale of an illicit affair fraught with guilt and complexity. Despite its controversial subject, the song hits home with a profound message about integrity and the conscious choice to avoid shattering a family.
3. A Tribe Called Quest – "Bonita Applebum"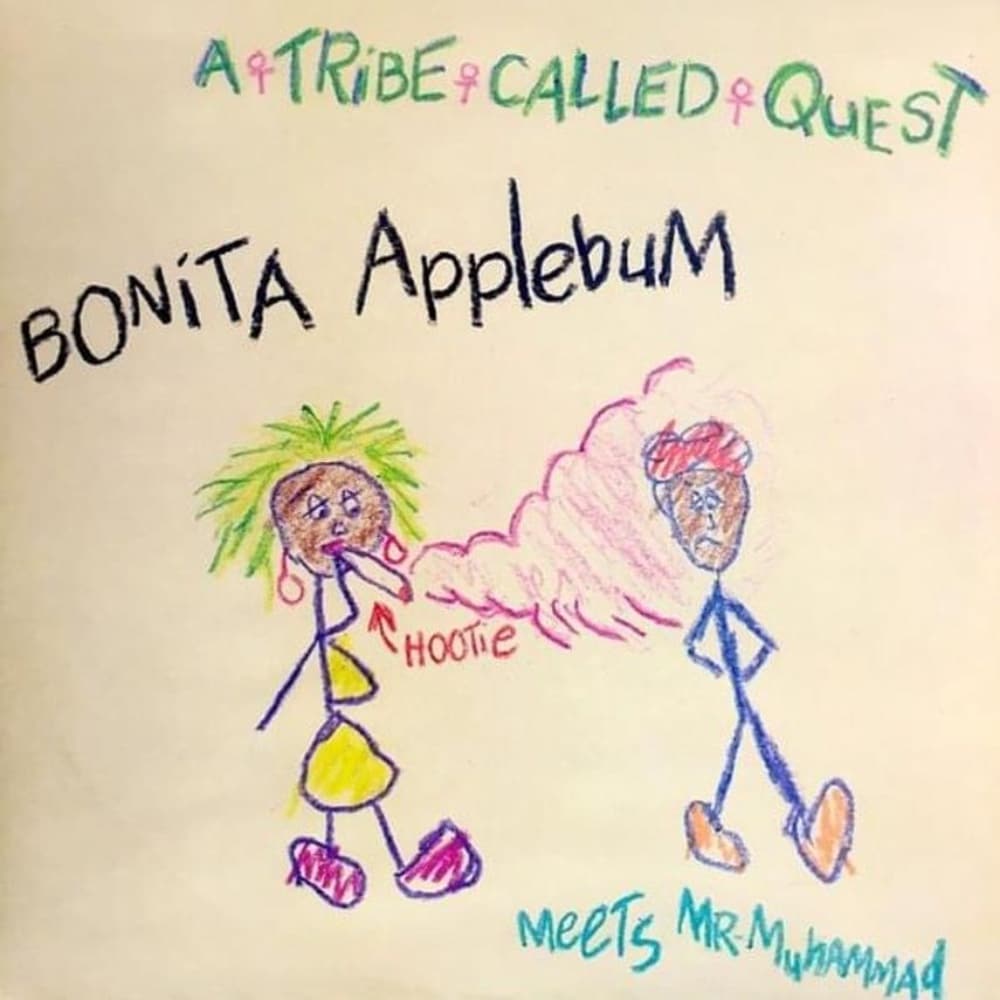 A Tribe Called Quest's "Bonita Applebum" is a time capsule back to high school infatuations. Overflowing with charm and the kind of smooth rhythm ATCQ became renowned for, it's a quintessential hip-hop love confession. Rumored to be inspired by a real-life crush, this song highlights the universal appeal of love stories – big booty or not.
2. Method Man feat. Mary J. Blige – "I'll Be There For You/You're All I Need to Get By"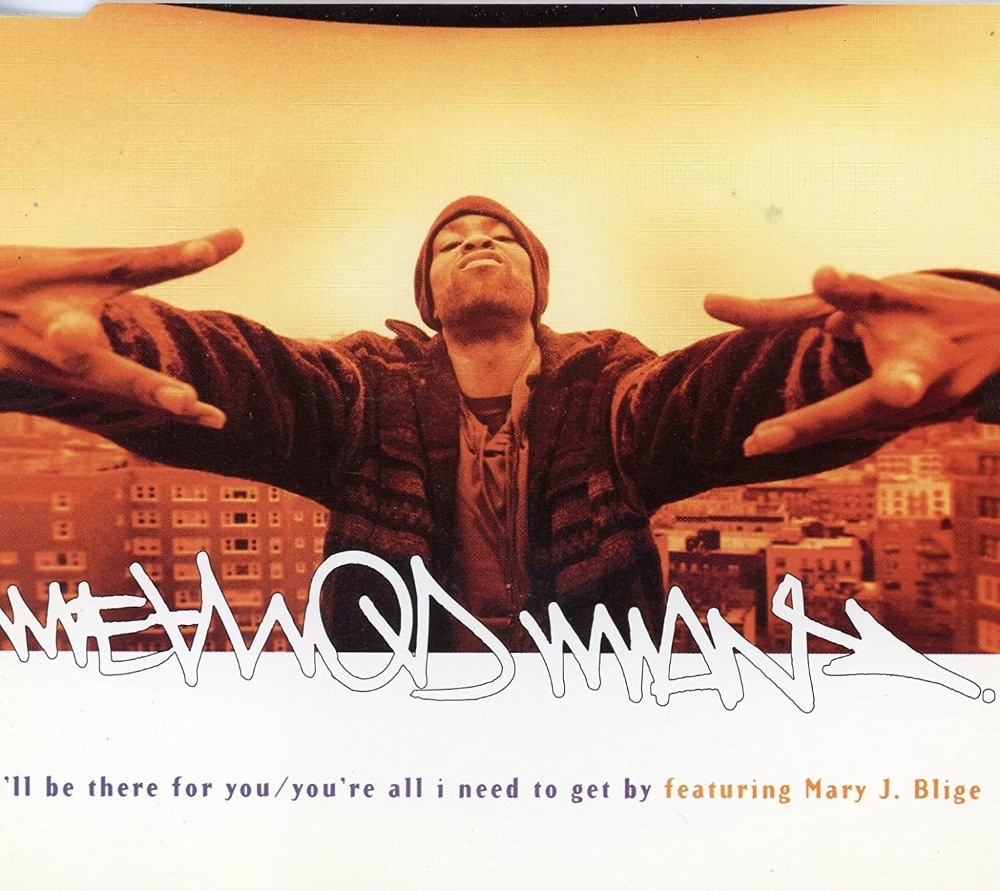 Method Man teamed up with Mary J. Blige for "I'll Be There For You/You're All I Need to Get By," and hip hop has never been the same. Uniting rugged rap and soulful R&B, this Grammy-winning track cuts to the core of what a supportive, loving relationship should look like. Its depth of feeling and harmonious execution made it a game-changer in the realm of hip-hop love songs.
1. Common – "The Light"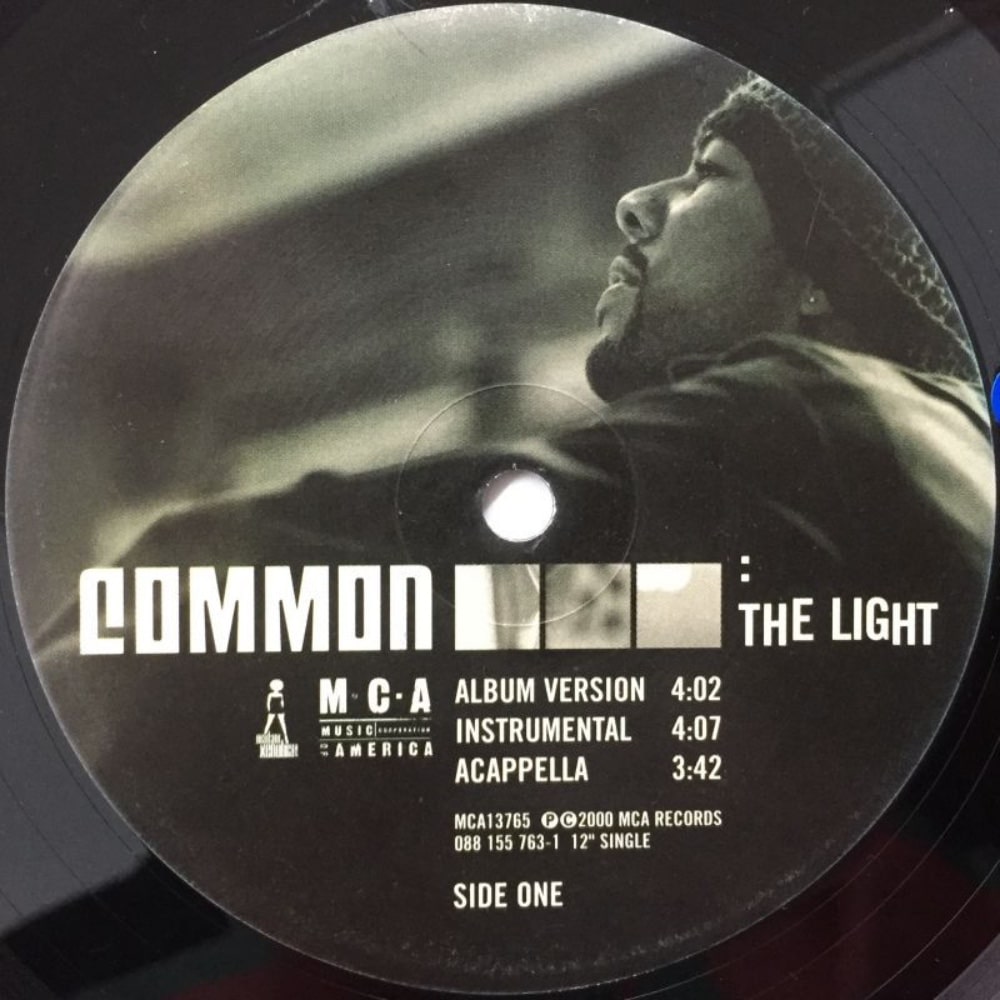 Finally, Common's "The Light" holds the crown of the greatest hip hop love song of all time. This heartfelt track directed at his then-girlfriend Erykah Badu showcases a hip-hop love letter at its finest. Straying from the genre's frequent descent into misogyny, "The Light" is a beacon, reminding us of hip-hop's potential to honor and celebrate women. Pair that with J Dilla's immaculate production and you have a song that's held its own as a hip-hop love classic for over two decades.