Young Jeezy aka the Snowman, is a legend of Atalanta, especially in the trap world . As part of the ATL generation coming up in the 2000s , which includes T.I., Gucci Mane, and Ludacris, Jeezy was instrumental to the hip hop spotlight shifting from New York to the South.
With bombastic production usually accompanying his larger-than-life voice and undeniable delivery, Jeezy has become a household name in rap culture, representing the gritty Atlanta street culture and unapologetic hustle than defines the culture.
During his two decades plus in the rap game, Jeezy has amassed a staggering, including eleven studio albums, numerous mixtapes, and collaborations with some of the biggest names in the industry from Kanye to Jay-Z to Nas. Along with his albums, he's also had a string of hits, from "Soul Survivor" to "Put On" to "My President," that have solidified his place in the pantheon of hip hop greats.
From his groundbreaking debut, Let's Get It: Thug Motivation 101 , to his 2022 comeback with Snofall , we rank every Young Jeezy album, from worst to best.
TM104: The Legend of the Snowman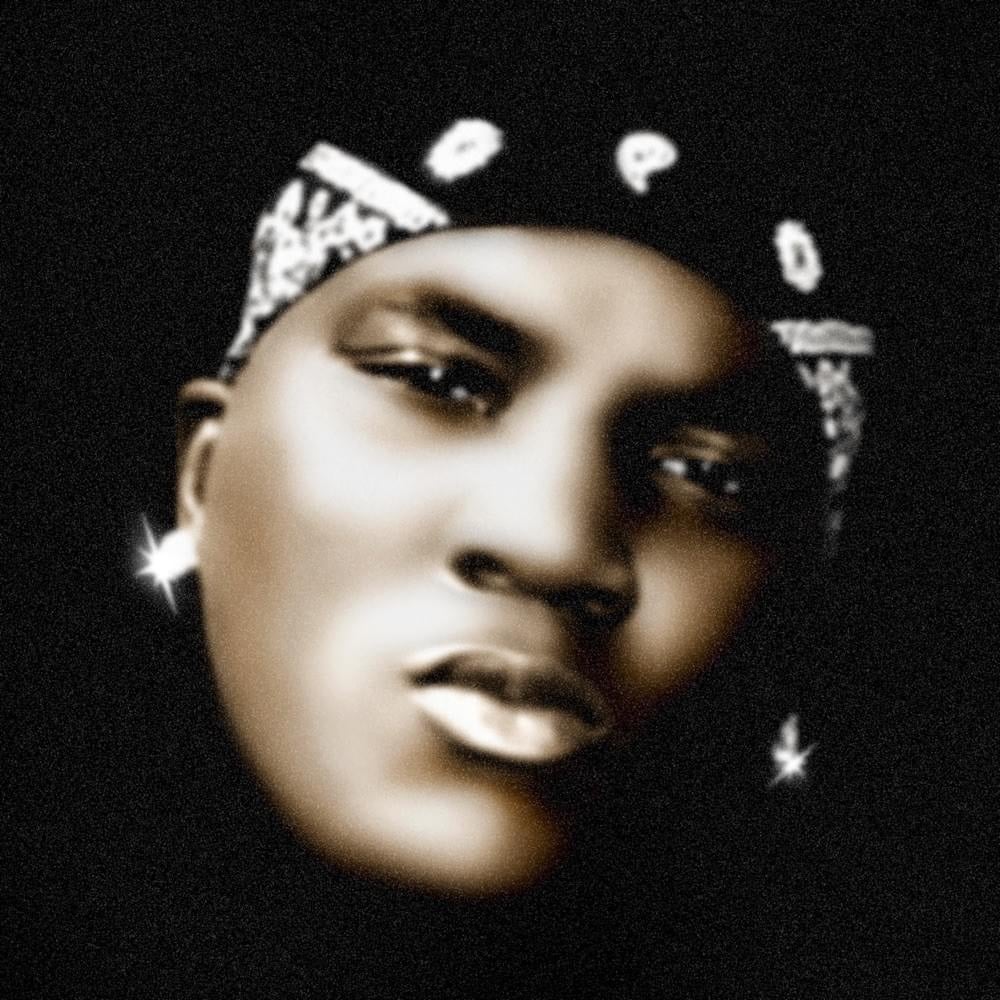 Released: August 23, 2019
Label: CTE, Def Jam
Jeezy, the trap legend hailing from Atlanta, made his mark on the rap landscape with his groundbreaking major-label debut in 2005, Let's Get It: Thug Motivation 101 . This set the stage for the influential Thug Motivation series, culminating in 2019's TM104: The Legend of the Snowman . Initially, the ATL icon intended this album to be his final bow before moving on to acting and business pursuits. However, the rap game's magnetic pull brought him back with The Recession 2 in 2020 and again with Snofall in 2022. TM104 exemplifies Jeezy's anthemic lyrical style, his unmistakable gravelly voice, and his ability to paint vivid pictures of street life. Throughout the album, he delivers a potent mix of raw hustler anthems and uplifting messages, inspiring listeners to elevate their game. Enlisting a star-studded roster of collaborators on TM104, including Meek Mill, Ty Dolla Sign, CeeLo Green, Rick Ross, Gunna, John Legend, and Queen Naija, Jeezy further solidified his standing in rap culture, 15 years after his debut.
The Recession 2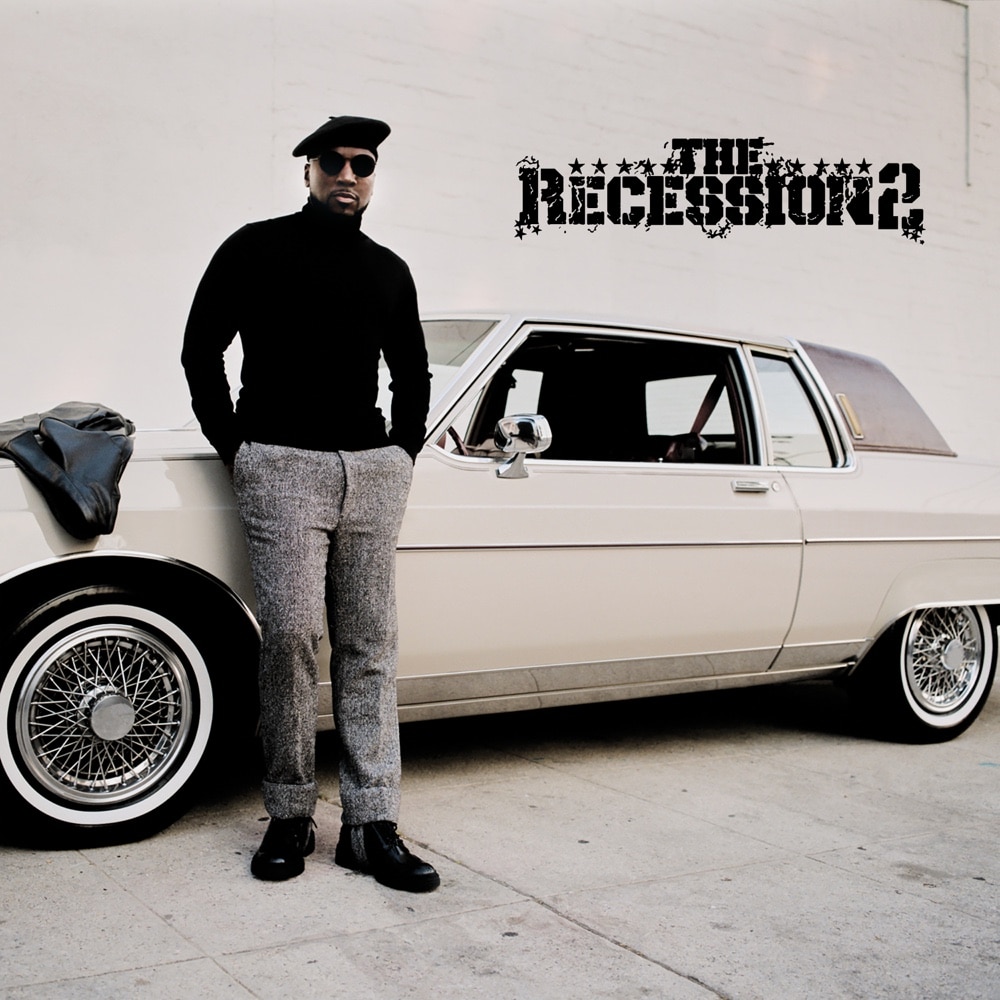 Released: November 20, 2020
Label: CTE, Def Jam
After announcing his plans for retirement following the release of TM104: The Legend of the Snowman , Jeezy walked back on his words because the lure of the rap game just proved to be too strong. As the sequel to his critically acclaimed 2008 release, The Recession 2 delves deep into the pressing issues plaguing America, such as racism, police violence, poverty, and the pandemic. Throughout the album, the Atlanta trapper-turned-rapper provides a potent blend of social commentary and captivating storytelling through tracks like "Oh Lord," "Stimulus Check," and "Da Ghetto." This introspective side of Jeezy is balanced by feel-good pop moments like "My Reputation," featuring Demi Lovato's soaring vocals, and head-bobbing party anthems such as "Back" with Yo Gotti and "Almighty Black Dollar" featuring a fiery guest verse from Rick Ross.
Pressure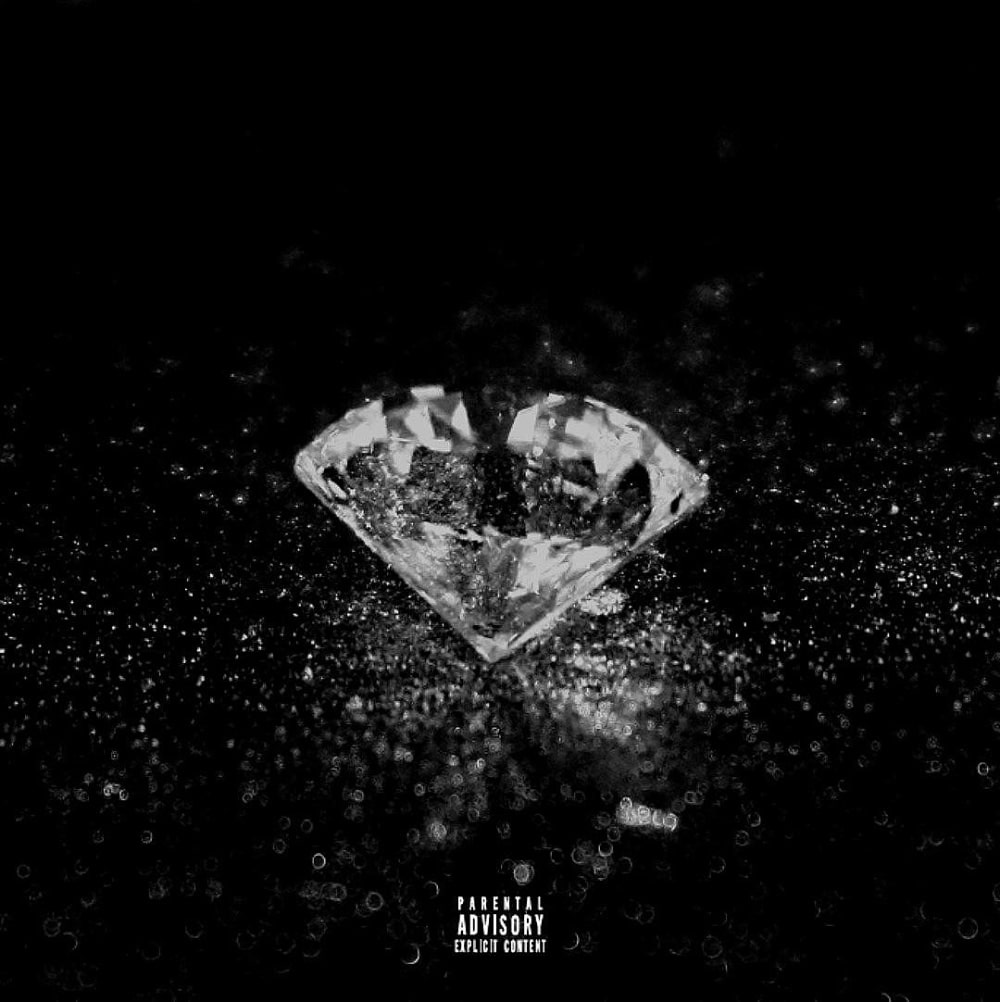 Released: December 15, 2017
Label: CTE, Def Jam
Boasting an impressive lineup of guest artists, including Kendrick Lamar, J. Cole, 2 Chainz, Puff Daddy, and Kodak Black, Pressure focuses on Jeezy's evolution from a blunt and efficient trap extraordinaire to a rap elder statesman reflecting on his legacy. The album moves away from the drug trafficking tales that once defined Jeezy's music, instead focusing on his journey from a notorious trapper to a successful entrepreneur, businessman, and socialite. However, the record struggles to deliver its message with the same impact that characterized Jeezy's earlier work. The past-tense storytelling on Pressure often feels like a retelling of his glory days, and the memorable one-liners that once defined Jeezy's style give way to a more subdued approach. While Jeezy's mastery of direct and straightforward lyricism occasionally shines through on tracks like "Valet Interlude" and "Floor Seats," the album also reveals the rapper's struggle to adapt to a shifting musical landscape.
Church in These Streets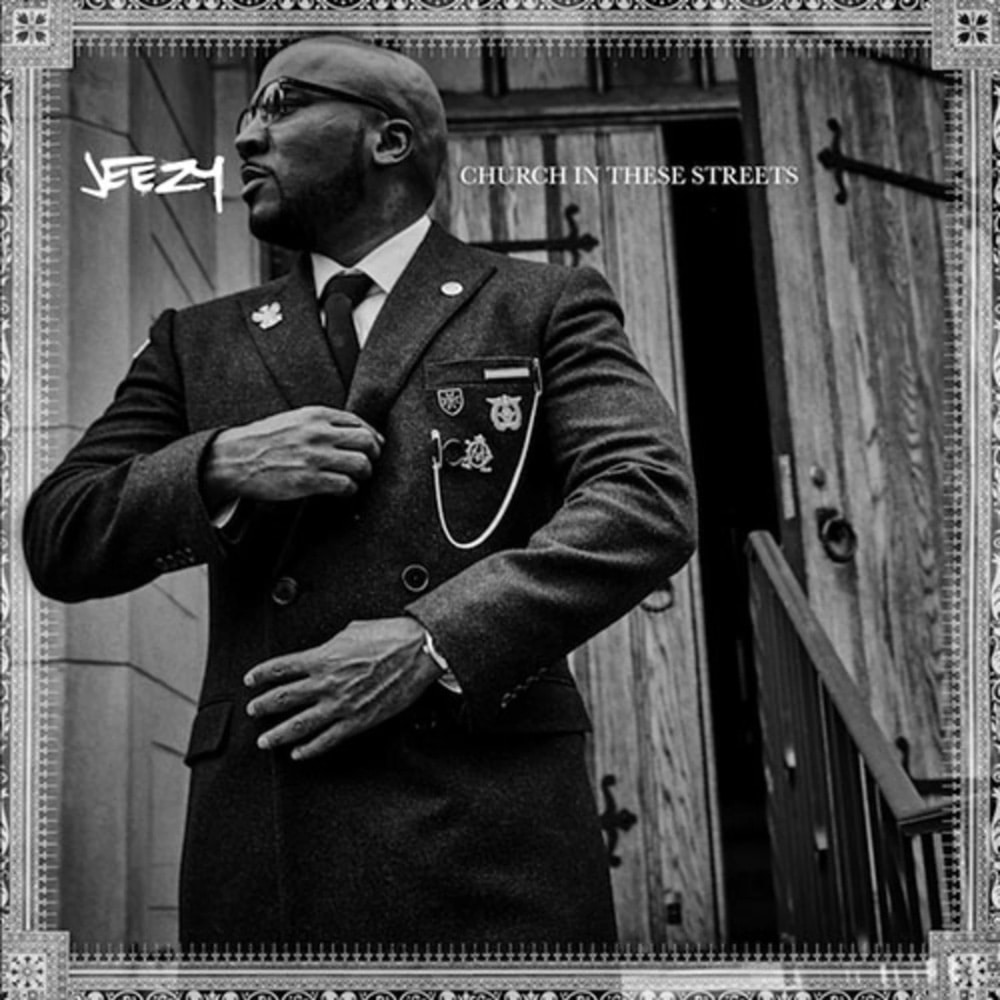 Released: November 13, 2015
Label: CTE, Def Jam
Church in These Streets witnesses the seasoned Atlanta MC taking on the role of a street-savvy preacher. With only Janelle Monáe and Monica making guest appearances, Jeezy ambitiously crafts a concept album that merges his raw, motivational style with a newfound wisdom and social consciousness. The album, boasting singles like "God", "Church in These Streets", "Gold Bottles", and "Sweet Life", is an impressive display of Jeezy's ability to adapt his music to the ever-changing rap landscape while staying rooted in his signature style. Tracks like "Lost Souls" and "Scared of the Dark" dive deep into themes such as the repercussions of incarceration and the facade of ostentatious gangsters, while "Sister Good Game's Testimony" and "I Feel Ya" unveil the rapper's more empathetic side.
TM103: Hustler'z Ambition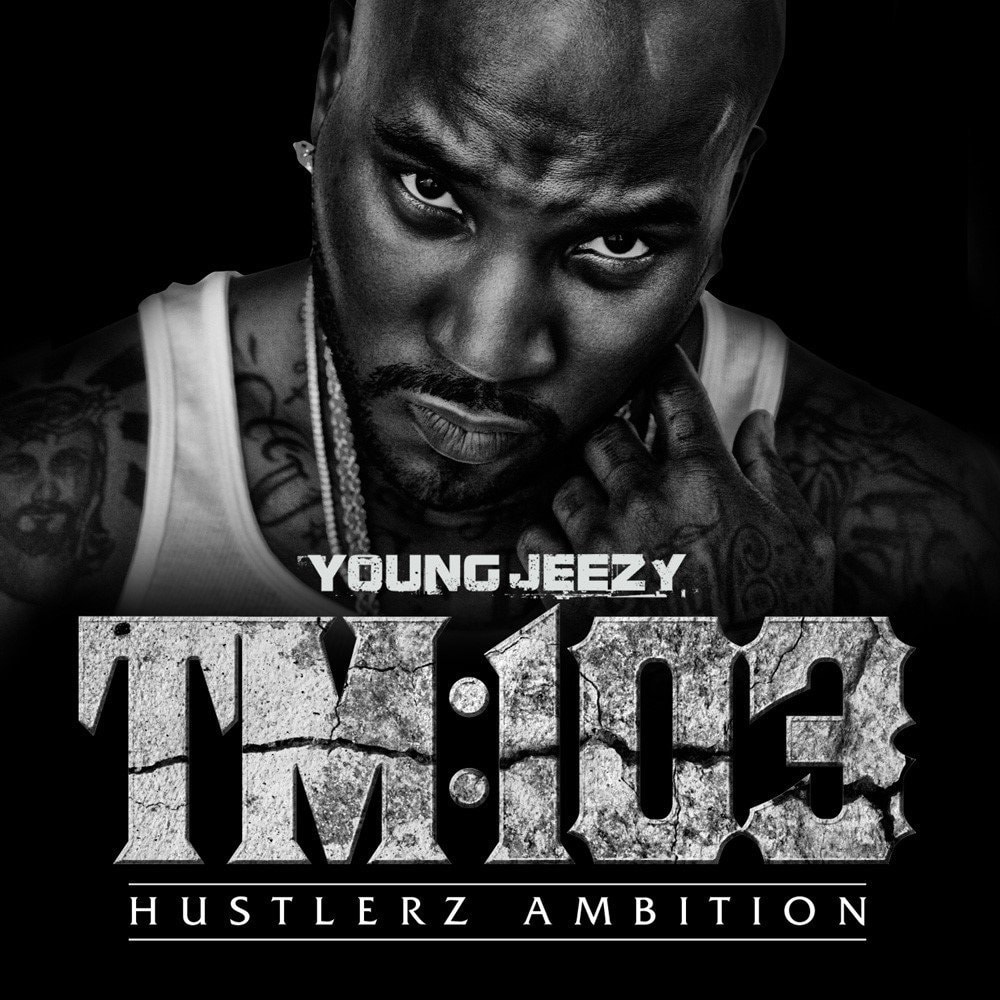 Released: December 20, 2011
Label: CTE, Def Jam
Released at the end of 2011, after a series of delays, TM:103 Hustlerz Ambition signals a departure from the broader themes and introspection of Jeezy's 2008 release, The Recession . Instead, TM:103 opts for a return to the raw and gritty trap music that originally propelled Jeezy to prominence. With hard-hitting tracks such as "Waiting", "What I Do", and "OJ", the album caters to his core fan base by delivering a relentless stream of bangers. However, this return to form sacrifices the variety and growth showcased on The Recession , resulting in an album that feels somewhat regressive and less captivating. Although the album suffers from a lack of standout production and occasionally feels derivative, there are still glimpses of brilliance, like the thought-provoking "Trapped" featuring Jill Scott.
Trap or Die 3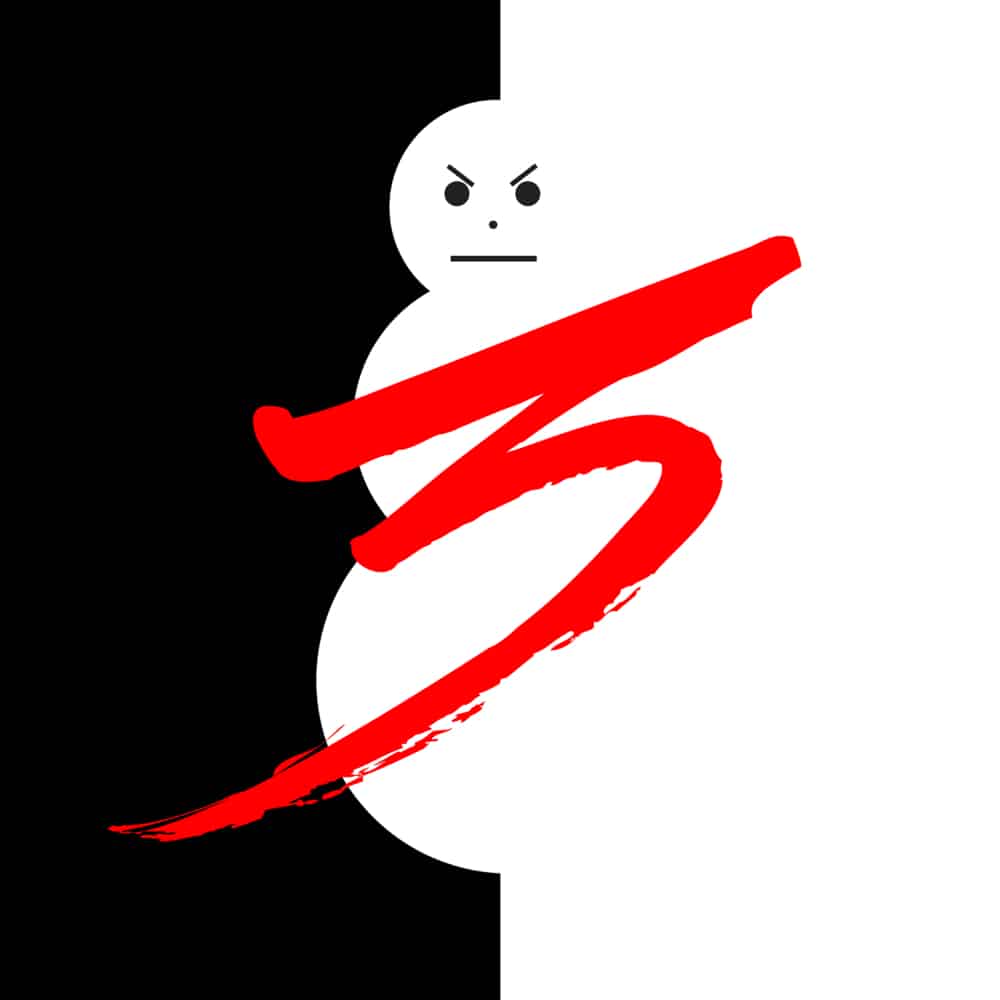 Released: October 28, 2016
Label: CTE, Def Jam
Trap or Die 3 marks a return to the gritty, street-focused sound that characterized Jeezy's earlier work. Featuring guest appearances from the likes of Yo Gotti, Bankroll Fresh, French Montana, Lil Wayne, Plies, and Chris Brown, the album maintains a relentless intensity throughout. Jeezy's aggressive lyricism, coupled with booming production from old collaborator Shawty Redd and others such as D Rich and Mike WiLL Made It, creates an imposing soundscape that feels designed to dominate in every setting. Although the album doesn't venture far from Jeezy's well-established thematic territory, his commitment to delivering ferocious rhymes with unwavering focus is evident throughout. Trap or Die 3 serves as a testament to Jeezy's ability to stay true to his roots and maintain his position as a force within the rap scene.
Seen It All: The Autobiography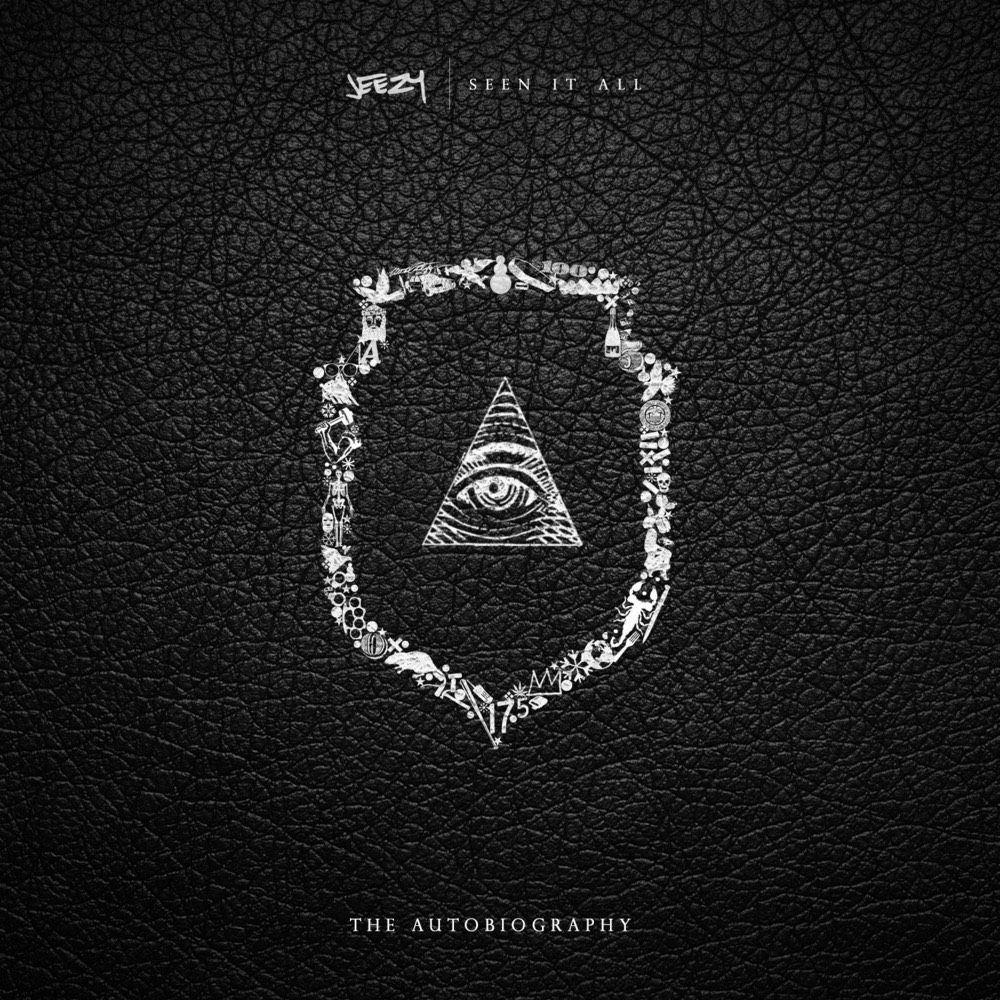 Released: September 2, 2014
Label: CTE, Def Jam
With production from Southern hip hop heavyweights Drumma Boy, Mike Will Made It, and Childish Major, Seen It All offers a blend of raw street anthems and introspective tracks that highlight Jeezy's growth as an artist. Despite being deep into his career, Jeezy still brings an energized presence to the project, evidenced by tracks like "Black Eskimo," "Holy Ghost," and the title track. However, as he ventures into new sonic territories on tracks like "1-4 Block" and "4 Zones," Jeezy's signature voice can feel somewhat misplaced, revealing the limitations of his experimentation. As Seen It All: The Autobiography demonstrates, Jeezy's continued relevance in the rap scene stems from his ability to evolve without losing touch with his core audience.
Snofall (with DJ Drama)
Released: October 21, 2022
Label: YJ Music, Agency 99, CTE New World, Def Jam
Nearly 20 years since coming into the rap game as a certified trap legend, Snofall , the long-awaited reunion project between mixtape king DJ Drama and Jeezy, serves as a nostalgic tribute to the golden days of the 2000s mixtape era. A throwback to their successful collaboration on the legendary 2005 mixtape Trap or Die , the dynamic duo deliver a nonstop barrage of heavyweight beats reminiscent of the iconic Gangsta Grillz series. The mixtape's energy is fueled by Drama's hyped-up interjections and Jeezy's charismatic performance, while eerie trap hi-hats, bumping bass, and bombastic horn samples set the backdrop. Tracks like "Still Havin" and "I Aint Gone Hold Ya" showcase Jeezy's trademark confidence, while guest appearances from younger artists like 42 Dugg, EST Gee, and Lil Durk breathe new life into the project. Snofall is an ode to Jeezy's illustrious career, with gems like "MJ Jeezy" and "Street Cred" addressing his hard-earned status and the challenges of maintaining relevance as a street legend-turned-entrepreneur. The project's production, primarily handled by J.U.S.T.I.C.E. League, D. Rich, and Don Cannon, creates a cohesive sonic landscape that, when combined with Drama's signature touch, transports listeners back to a bygone era.
The Inspiration: Thug Motivation 102
Released: December 12, 2006
Label: CTE, Def Jam
In a year that saw stellar releases from coke-rap legends – Ghostface Killah's Fishscale and Clipse's Hell Hath No Fury in particular – one album stood tall amongst the giants. Building on the success of his breakout album, Jeezy's distinctive persona as a crack dealer turned motivational speaker reels its head again on Thug Motivation 102: The Inspiration . Despite not being an exceptional lyricist, the Atlanta MC's charisma and unique delivery proved to be his winning formula. While The Inspiration doesn't deviate significantly from the blueprint that brought Jeezy success on Let's Get It: Thug Motivation 101 , it delivers a slightly more refined and polished version of the rapper's trademark sound and aesthetic, solidifying his status as the King of Atlanta.
The Recession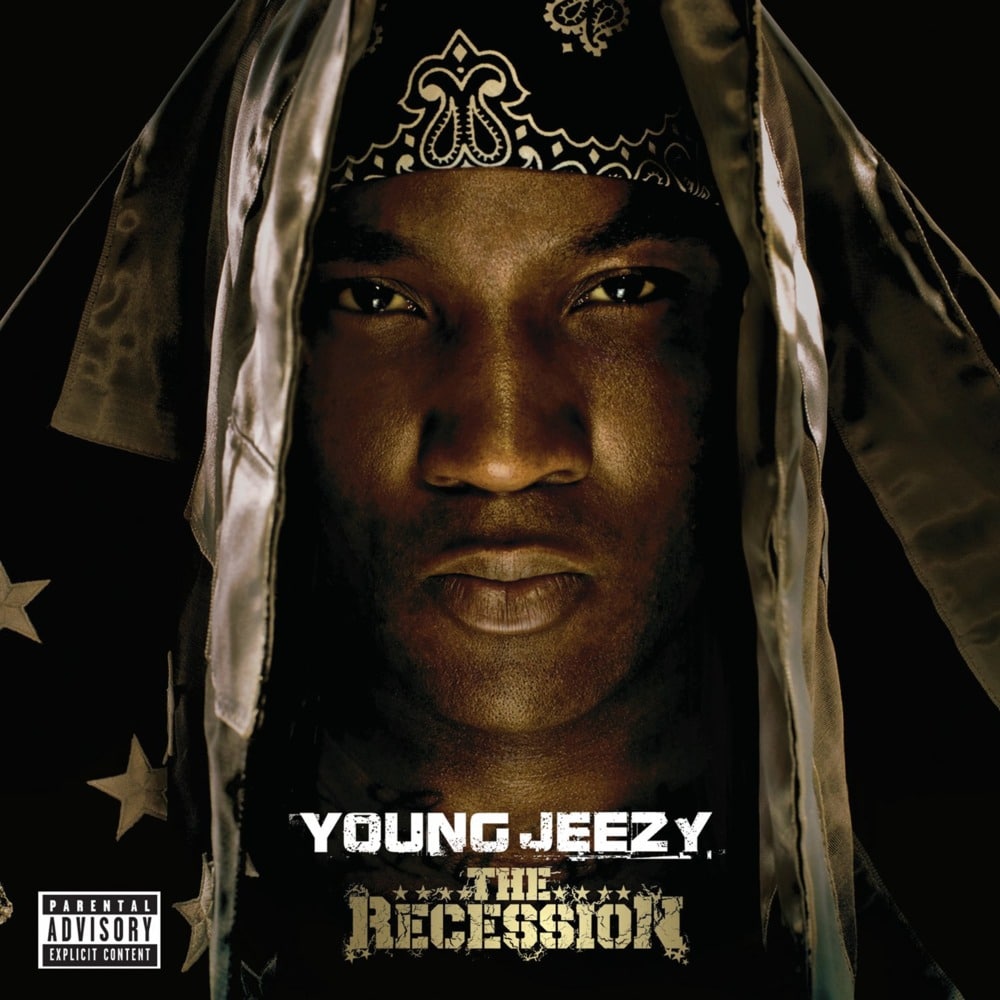 Released: September 2, 2008
Label: CTE, Def Jam
The Recession was the first departure from Jeezy's previous Thug Motivation series. Backed by singles like "Put On" featuring Kanye West, "Vacation," "Crazy World," "My President" featuring Nas, and "Who Dat," the album focused on Jeezy's attempt to tackle social and political issues of the time, reflecting the struggles and frustrations of a nation in economic turmoil. While tracks like "My President" and "Circulate" display moments of political insight, but Jeezy's occasional lapses into his luxurious lifestyle and trademark swagger make it hard to see him as a true voice of the people. While The Recession might not be the strongest entry in Jeezy's discography, it is a welcome and bold move forward for the rapper, demonstrating his willingness to take risks and expand his lyrical content beyond the drug game.
Let's Get It: Thug Motivation 101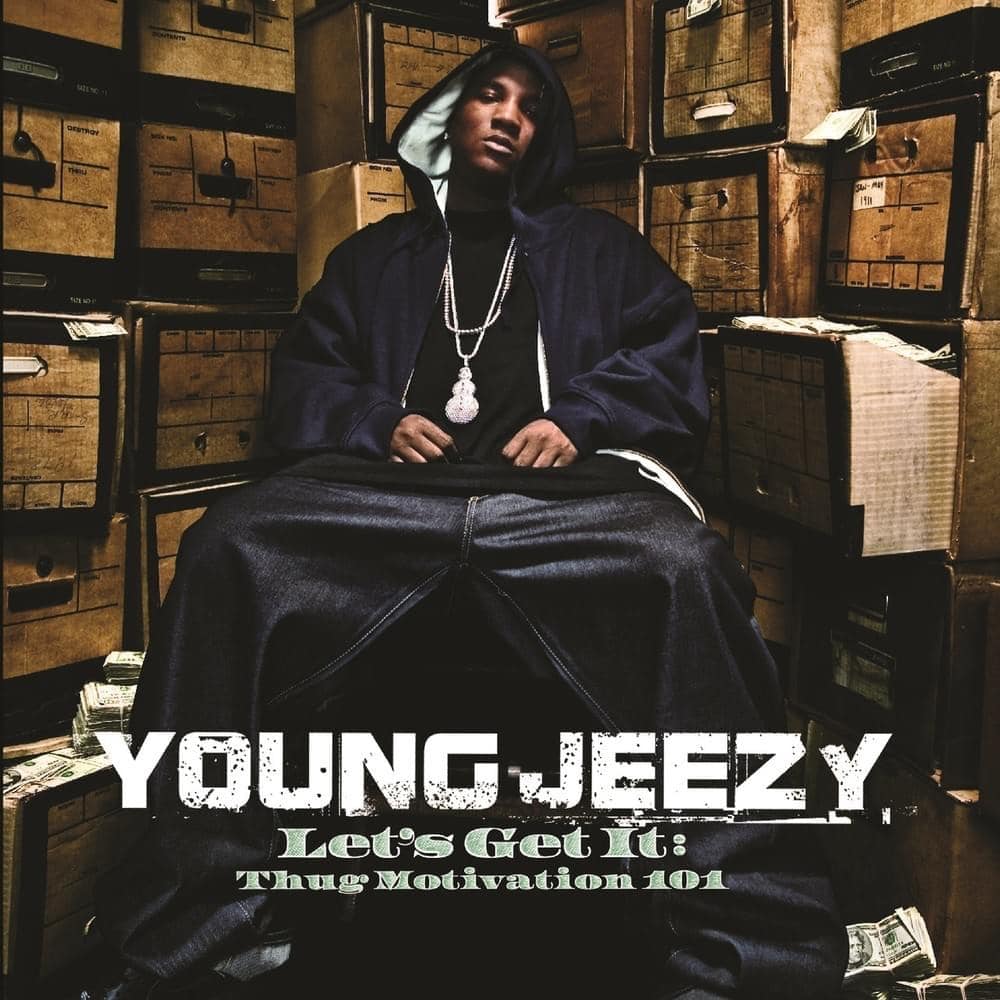 Released: July 26, 2005
Label: CTE, Def Jam
Let's Get It: Thug Motivation 101 , Young Jeezy's major label debut, hit the rap scene with undeniable force in 2005. The album rocketed up the charts, fueled by its infectious singles, "And Then What," "Soul Survivor," "Go Crazy," and "My Hood," and Jeezy's gritty, raw storytelling and hustler mentality that resonated with trap fans around the world. With a style that blends UGK and No Limit influences, Jeezy's charisma and unique ad-libs take center stage. His raspy voice and hard-hitting lyrics about overcoming adversity and striving for success make tracks like "Thug Motivation 101" and "Get Ya Mind Right" unforgettable. Standout track "Go Crazy" serves as a bridge between the South and the East Coast, with Don Cannon's classy horns and an iconic remix featuring Jay-Z that solidified Jeezy's place in the rap game. Though not the most technically skilled MC, Jeezy's undeniable charisma, mic presence and street-savvy wisdom make Let's Get It: Thug Motivation 101 one of the greatest trap albums of all time.