The king of grime, the one and only, Stormzy. From his humble beginnings spitting bars on YouTube to shutting down stages at Glastonbury, Stormzy, real name Michael Ebenazer Kwadjo Omari Owuo Jr., is the embodiment of a hip-hop success story, and his arsenal of bangers is a testament to his talent.
Stormzy's discography is a mix of soulful narratives, hard-hitting bops, and fresh grime anthems, pushing boundaries while remaining ardently rooted in the genre's gritty London origins. From the impactful "Heavy Is The Head" album to "Gang Signs and Prayer", his multifaceted work has not only reshaped the grime scene, but has also transcended it, touching souls and moving feet globally.
Albums like 'Gang Signs & Prayer' and 'Heavy Is The Head' are not just records, they're cultural events, deeply embedded in the UK music scene's DNA. Stormzy isn't here just to occupy space; he's here to redefine it. His works are filled with standouts, be it the introspective "Crown," the ferocious "Vossi Bop," or the hit single "Own It" that had us all vibing.
Stormzy's no one-trick-pony; his tracks range from deep, introspective cuts to energetic grime bangers, and even some straight-up R&B jams. Sit back, slap on those headphones, and let these tracks transport you directly to the gritty streets of South London. So let's get into it. From "Don't Forget to Breathe" to "The Weekend", here are the Top 25 Stormzy Songs: Best of All Albums.
20. Cigarettes & Cush (feat. Kehlani & Lily Allen)
The South London emcee linked up with American singer Kehlani and British pop darling Lily Allen, effectively blending hip-hop, R&B, and pop elements into this chill banger. Stormzy's reflective bars about struggling with love and vice are cushioned by Kehlani's soulful hook and Allen's haunting refrain. The raw emotion conveyed in this track shows us a more vulnerable side of Stormzy, proving he's not just a grime artist, but a skilled storyteller. The track is an introspective journey that resonates beyond the confines of the genre, making "Cigarettes & Cush" a standout gem in his discography.
19. Need You
Now that's a gem. Boasting this understated complexity, Stormzy goes against the grain, dropping the grime-inflected bars and adopting a softer, more soulful approach. The track has got flavors of UK rap, garage and RnB, tied together with that raw, emotional lyricism that Big Mike (Stormzy) has come to be known for. He's baring his soul here, spitting candid bars about vulnerability and love, showing us another side of his artistry. The end result? A beautifully chilling track that deepens our understanding of Stormzy as an artist. Contrasting sharply with his more riotous numbers, "Need You" stands testament to Stormzy's versatility and his ability to straddle different sonic landscapes with ease.
18. I Got My Smile Back
This track sees Stormzy stripped back, raw, and personal, touching on struggles with mental health and the media's scrutiny. The instrumental is stripped back too – it's all about Stormzy's bars here. He's a storyteller, a poet; he lays his soul bare on this track, and it's a brave, impactful move. Stormzy shows resilience, an ability to heal from his struggles and come out on top. It's not just Stormzy who got his smile back with this track, it's anybody who's been down that dark path. The power of music, eh? Now, that's real hip-hop, right there.
17. Pop Boy (feat. Aitch)
This 2019 joint sees Stormzy and Aitch flexing with an audacious swagger atop a taut, infectious beat. Man, the lyrical exchange between these two cats is a sight to behold, each flexing their chops riding the rhythm with precision. They sprinkle it with references to their own success, painting a vivid picture of the power and influence they wield. It's a celebration of their place in the game, sure, but also a nod to their grind – a testament to how they made it to the top while staying true to their roots. You can't help but bop to this one, fam.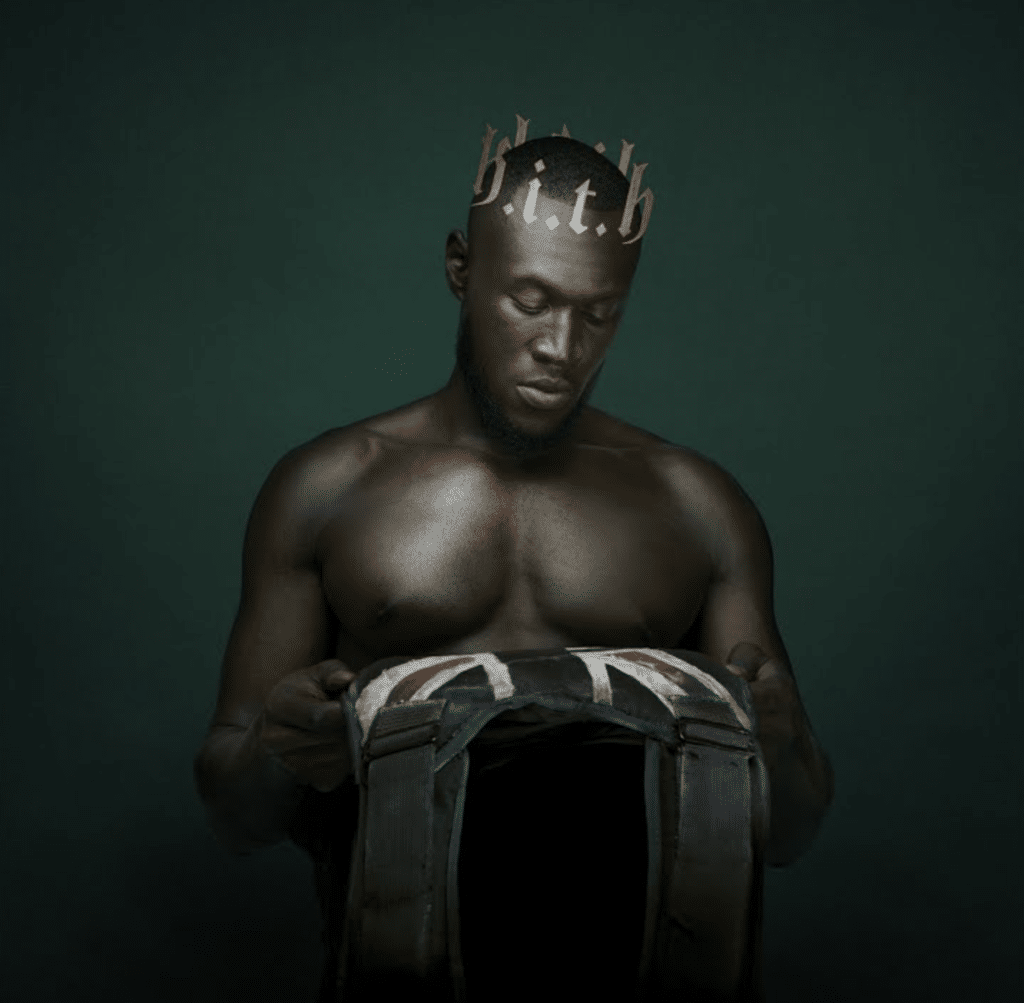 16. Longevity Flow
When Stormzy gets his flow going, there ain't no stopping him, y'know what I'm sayin'? And that's exactly what we see on "Longevity Flow". This one here is for the real Grime heads. Stormzy takes it back to the essence, spitting straight bars over a raw, looped beat that's pure UK to the core. Big Mike's lyricism on this track is second to none, as he gives us a masterclass on perseverance and endurance in the game. This ain't no flashy club banger or radio hit, it's an artist standing tall in his truth, dropping wisdom with every bar. From start to finish, "Longevity Flow" is all about Stormzy solidifying his place in the hip-hop pantheon. Now remember, no track on this list is casual, each one is a stone in the edifice of Stormzy's legacy. Mutual respect, y'know what I'm sayin'?
15. Bad Blood
On the surface, it seems like a prime cut of UK drill, but there's depth here that's hard to ignore. Stormzy lays bare the struggles of growing up in South London, the conflicts that moulded him into the artist we see today. With gritty lyrics over a haunting melody, he paints a vivid picture of harsh realities. The distinct British accent and unabashed delivery make it feel like a grime banger, but the introspection signifies growth. "Bad Blood" is proof that Stormzy isn't just a product of his environment, but a commentator on it, expanding the narrative of UK hip-hop and grime.
14. One Second (feat. H.E.R.)
for a soulful meditation on the pressures of fame. Stormzy's introspective lyrics reflect his reality, painting vivid pictures of his struggle between seeking solace from the limelight and fulfilling his role as a public figure. H.E.R. on the hook adds a layer of emotional depth, her smooth vocals providing a perfect contrast to Stormzy's gruff but equally heartfelt bars. Musically, "One Second" flexes a minimalistic production, letting the vocals shine while keeping listeners locked in with a brooding bassline. It's a heady brew of self-reflection and raw honesty, making "One Second" a certified standout in Stormzy's discography.
13. Crown
Dropped in 2019 as part of his sophomore project, "Heavy Is The Head," the track stands out as one of the rawest and most introspective in Stormzy's discography. With a smooth piano-led beat, Stormzy takes us on a journey through the burdens and responsibilities of his fame, wrestling with the contrasting imagery of a crown symbolising his success on one hand, but weight and worry on the other. The UK emcee's performance here is sheer poetry, balancing vulnerability and strength in a way that's extraordinarily compelling. Not just a banger, "Crown" is testament to Stormzy's growth, not just as an artist, but as a voice of his generation.
12. This Is What I Mean
The South London titan utilizes grime's raw energy to express his passionate stance. Over a moody beat, he reflects on his meteoric rise and the pressures that come with it. The lyrics teem with references to his roots, while proudly embracing every facet of his identity. His flow is intense, deliberate, reflecting his determination to carve out a space for authentic narratives within the mainstream. This gritty track showcases Stormzy's skill – an MC at the top of his game, pushing boundaries and challenging conventions.
11. Audacity (feat. Headie One)
The tune is a defiant anthem, with Stormzy flexing his authority in the rap game, dropping lines on haters doubting his success and critiquing the superficiality of the scene. Headie One slices in with his signature drill style, adding a gritty edge that complements Stormzy's seething bars. "Audacity" is a statement of intent, a clear message to any adversaries that underestimate the impact of Stormzy in the UK hip-hop landscape. It's more than a tune – it's a declaration of dominance, a reminder that Stormzy can, in fact, do damage on the mic, and ain't afraid of audacity. It's raw, it's real, and it's unmistakably Stormzy.
10. Mel Made Me Do It
The track bounces with a beat that's as 808-heavy as it is soulful, embodying Stormzy's raw energy and innovative spirit. Lyrically, Stormzy paints a vivid picture, reflecting on his past struggles, appreciation for his journey, and his traditional grime roots. It's not just a song; it's a narrative, a slice of Stormzy's life served a cappella. Yet, as much as it reflects on his past, it's also a look into the future with Stormzy experimenting with different styles and constantly pushing the boundaries of his music. Just like the man himself, "Mel Made Me Do It" is a track that refuses to be boxed in.
9. Lessons
The song finds Stormzy reflecting on his highly-publicized breakup with Maya Jama, expressing regret and acknowledging his mistakes. Musically, the poignant piano-led instrumental sets the stage for Stormzy's candid storytelling and sharp wordplay. His confessional lyricism showcases an introspective side that adds depth to his persona, deftly dodging the tough-guy trope common in hip-hop. "Lessons" proves that Stormzy's prowess is not limited to high-octane bangers; he can also create evocative songs that resonate on a deeper level, making him a truly versatile artist in the contemporary hip-hop landscape.
8. Blinded By Your Grace, Pt. 2 (feat. MNEK)
2', it showcased a different side to Big Mike. Laying down bars over a gospel-tinged backdrop, he makes a seamless connection between the sacred and the streets—a rarity in trap-infused grime. This track explores Stormzy's spirituality, an element intertwined with his South London roots, and a nod to the often-undervalued influence of church music in the hip-hop scene. Stormzy's versatility shines brightly, proving he can do more than just spit raw bars—he can channel deep, introspective thoughts and deliver them with both vulnerability and conviction. MNEK's powerhouse vocals only amplify the reverent atmosphere. A powerful pairing, a powerful message—this track right here? It's blessed."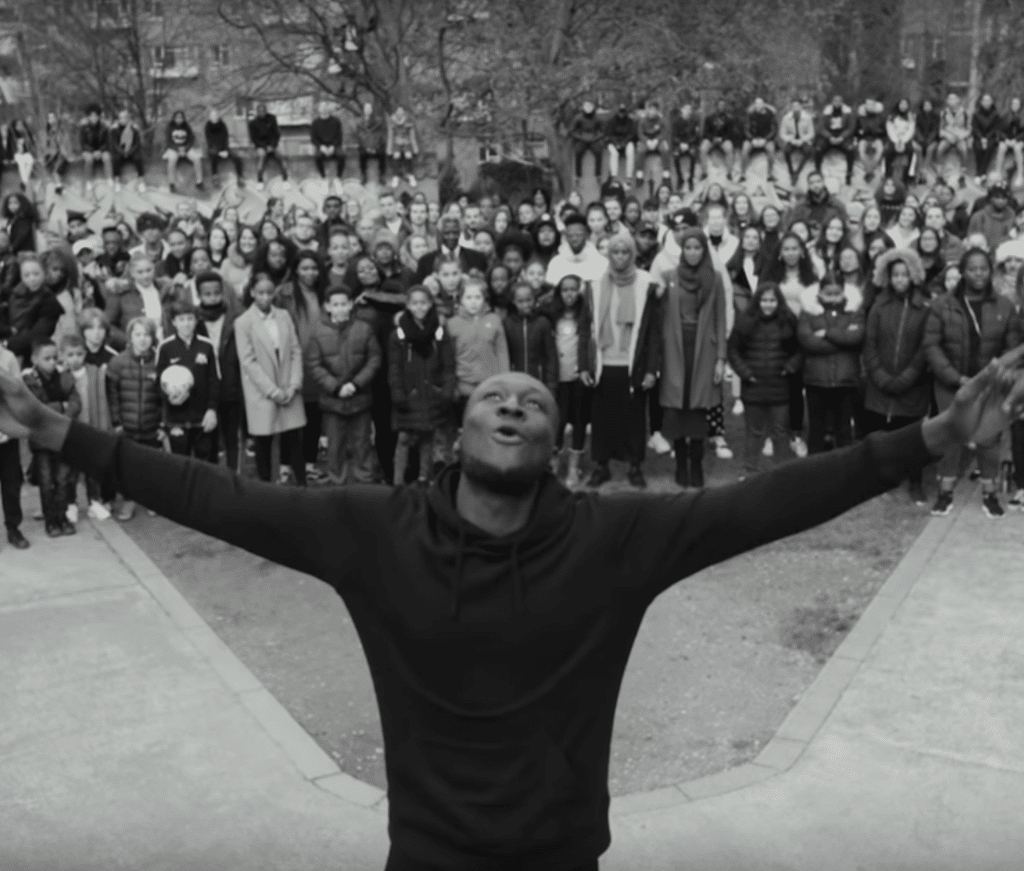 7. Wiley Flow
This 2019 cut off the sophomore album, "Heavy Is the Head," finds Big Mike paying homage to the Godfather of Grime, Wiley. Stormzy goes beast mode, spitting rapid-fire bars over a grime instrumental, evoking Wiley's classic 'Eskibeat' sound. The mans ain't just mimicking the OG, nah, he's stamping his own authority, spinning his narrative with that distinctive South London drawl. Lyrically, it's a testament to Stormzy's pen game – layered, introspective, laced with sharp social commentary. On "Wiley Flow," Stormzy ain't just bearing the torch of the Grime tradition; he's stoking the flame, crafting his place in the annals of UK hip-hop history.
6. Shut Up
Stormzy flexed his freestyle proficiency on this cut, which started as a YouTube freestyle video responding to haters, before the streets demanded it be released as a single. Combining that grime flavor with powerful lyrics, our boy Stormzy didn't mince his words. He spat fire about his success and his hustle, clapping back at the critics doubting his prowess. Topped off with a minimal but hard-hitting beat, Stormzy created an anthemic testament to his grind. The essence of "Shut Up" lies in its raw backdrop and Stormzy's versatile flow, proving that he ain't just a flash in the pan, but a titan in the UK hip-hop scene.
5. Hide & Seek
This track is a potent showcase of the Croydon MC's diversity. This ain't just a grime banger; it's a moody, introspective piece that reveals a whole new side to the 'big man with the beard.' The mellow undertone and the arresting piano notes enhance Stormzy's lyricism, painting vivid stories that cut deep. He spits about his struggles and pain, employing clever metaphors and that gritty, unmistakable London slang. Here, Stormzy ain't just a grime star, he's a storyteller, a poet, and a truth-sayer. "Hide & Seek" is a testament to his depth as an artist, a perfect fusion of raw emotion and intricate wordplay. Word.
4. Vossi Bop
Stormzy unleashed this monster in 2019, marking a triumphant return after a two-year hiatus. The song is a sonic homage to a viral dance move from London (the Vossi Bop), showcasing Stormzy's knack for tapping into the cultural zeitgeist. The beat on this track slaps hard, bro, with burnished basslines and shapeshifting synths offering a dark and dizzying playground for Stormzy's raw and relentless bars. He lyrically flexes with cutting, colloquial commentaries on black excellence, politics, and his own success. "Vossi Bop" ain't just a track, it's Stormzy's crowning show of force, a testament to his reign in UK grime, fam.
3. Own It (feat. Ed Sheeran & Burna Boy)
It's an artistic power move that serves to spotlight the broadened palette that Stormzy's been experimenting with. The tune's infectious nature is undeniable, as the beat marries Ed Sheeran's catchy pop vibes with Burna Boy's diasporic rhythms to lay a befitting runway for Stormzy's smooth, confident bars. Elevating the track's appeal is its intrinsic celebration of black beauty, with Stormzy's message rolling in waves of proud intellectual flexing. This standout track from his 'Heavy Is The Head' album affirms Stormzy's ability to produce bangers that not only resonate sonically, but also propagate affirming narratives for black culture.
2. Toxic Trait
This track is a reflective journey, displaying Stormzy's tendency to introspect, offering listeners a raw, unfiltered view into his soul. The lyrics reveal a man grappling with his own flaws and acknowledging the existence of characteristics that aren't all rosy. This ain't no ice and bling tune; it's gritty, it's real. Stormzy proves yet again why he's one of the realest out there–he ain't afraid to explore the darker corners, even in full view of the public eye. As much as it's a banger, "Toxic Trait" is also a lesson, a mirror held up to all of us, urging us to confront our own demons.
1. The Weekend
When Stormzy jumps on a beat, you recognize it's him within the first few seconds, and that's true for "The Weekend." The track showcases Stormzy's unique capacity to mix gritty, street-oriented lyricism with an emotional vulnerability, reflecting the duality that makes his work so captivating. Its instrumentation is both minimalistic yet striking, creating that laid-back vibe but still holding enough power to back up his weighty bars. This isn't just a song; it's a mission statement of sorts, a reflection of his roots, his success, and the complexity of his journey. "The Weekend" in itself isn't just a banger; it's a testament to Stormzy's inimitable role in UK's grime scene.