From Illmatic to Madvillainy, To Pimp a Butterfly to Aquemini, Tha Carter II to De La Soul Is Dead, we look at the best hip hop albums of all time, year by year.
2000 kicked off the new millennium with one of the most stacked years in hip hop history. Within the first three months of the year, rap fans would see the release of future classics like Supreme Clientele, Let's Get Free, Nia and Like Water for Chocolate.
It was also the same year that Eminem dropped The Marshall Mathers LP, the album that would turn him into the biggest superstar hip hop has ever seen. From a numbers perspective, there hasn't been a rapper since Em that has been able to replicate his commercial success – not 50 Cent, not Kanye, not Lil Wayne, not Drake.
In other regions of the culture, the South continued its rise to dominance as rap acts from No Limit and Cash Money steadily dropped albums at a relentless pace, and OutKast released yet another commercially successfully and critically acclaimed project.
From Beanie Sigel's The Truth to OutKast's Stankonia and Jay-Z's The Dynasty: Roc La Familia, here are the top 25 best hip hop albums of 2000.
25. Mystikal – Let's Get Ready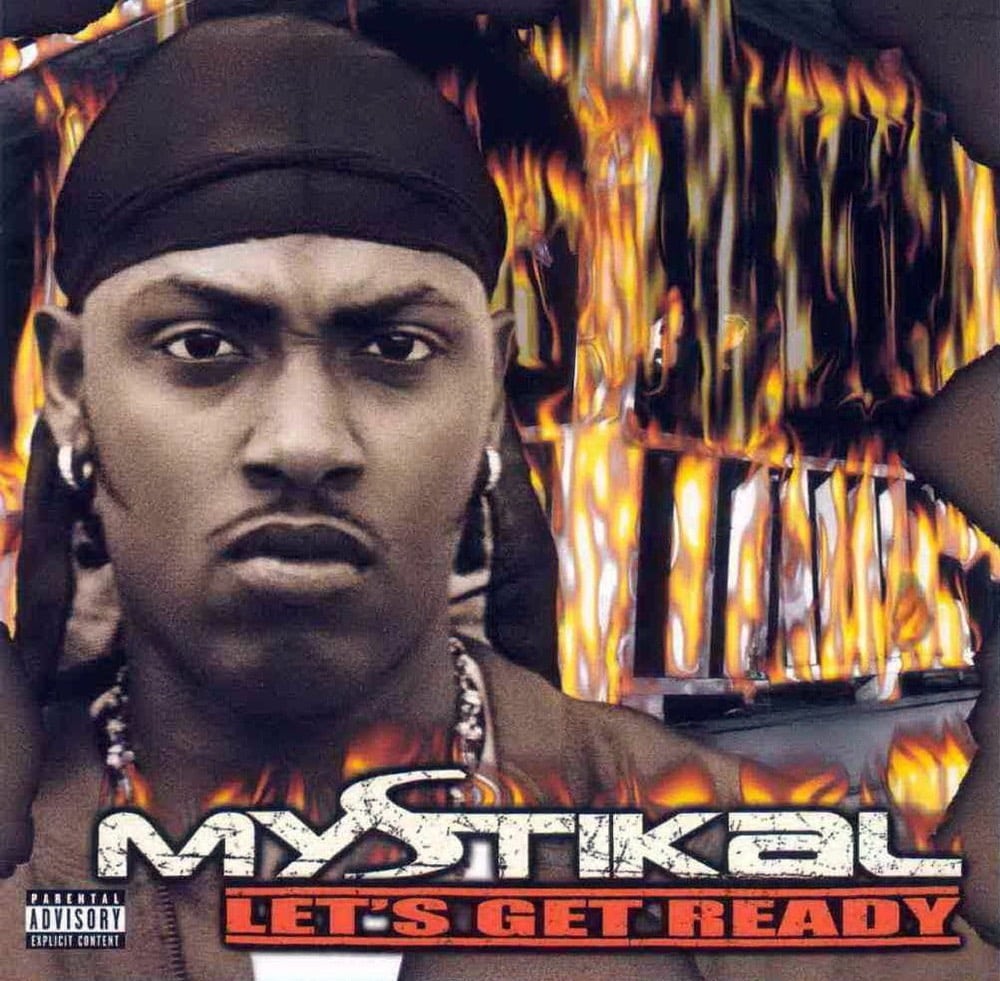 Released: September 26, 2000
Label: Jive
Singles: "Shake Ya Ass", "Danger (Been So Long)"
Features: Pharrell Williams, Nivea, Da Brat, Petey Pablo, OutKast
24. Big Tymers – I Got That Work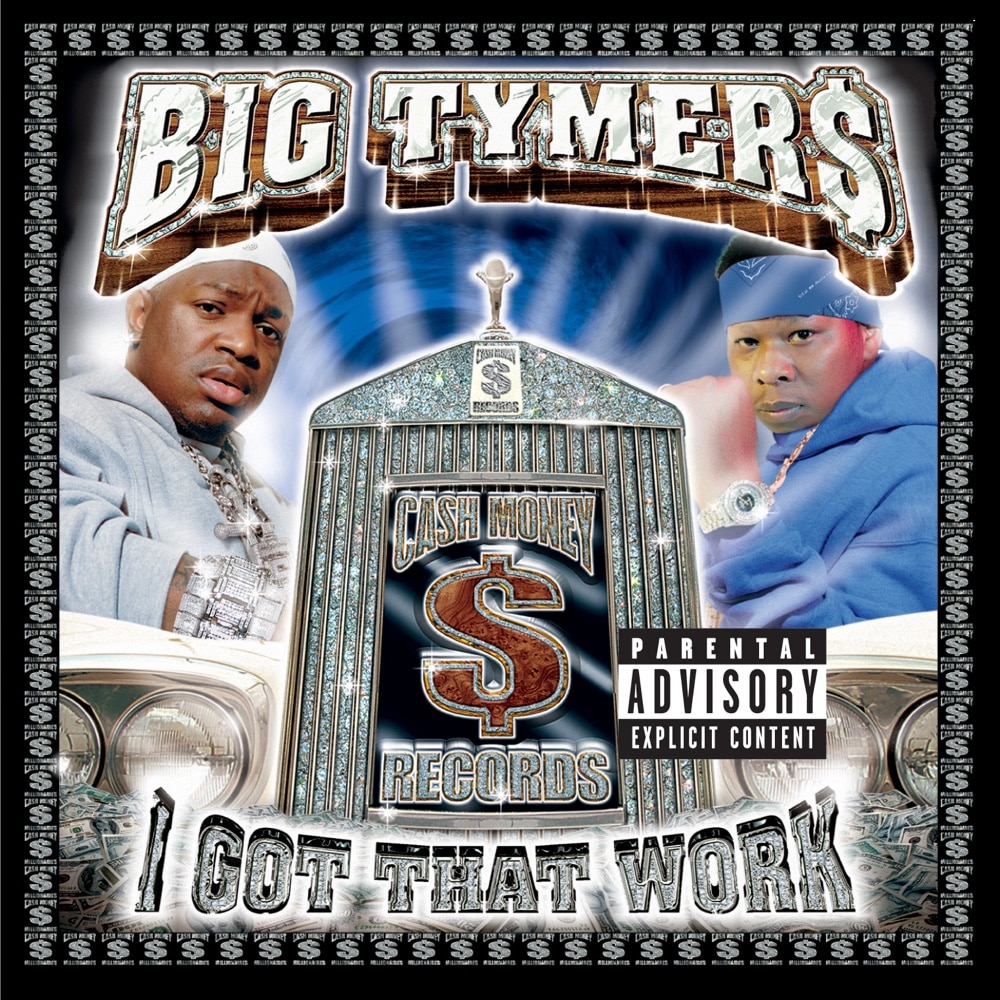 Released: May 16, 2000
Label: Universal, Cash Money
Singles: "Get Your Roll On", "#1 Stunna"
Features: Atrice, Lovely, Lil Wayne, Juvenile, Ziggy Wiggly, Hoy Boys, B.G., Turk
23. Ja Rule – Rule 3:36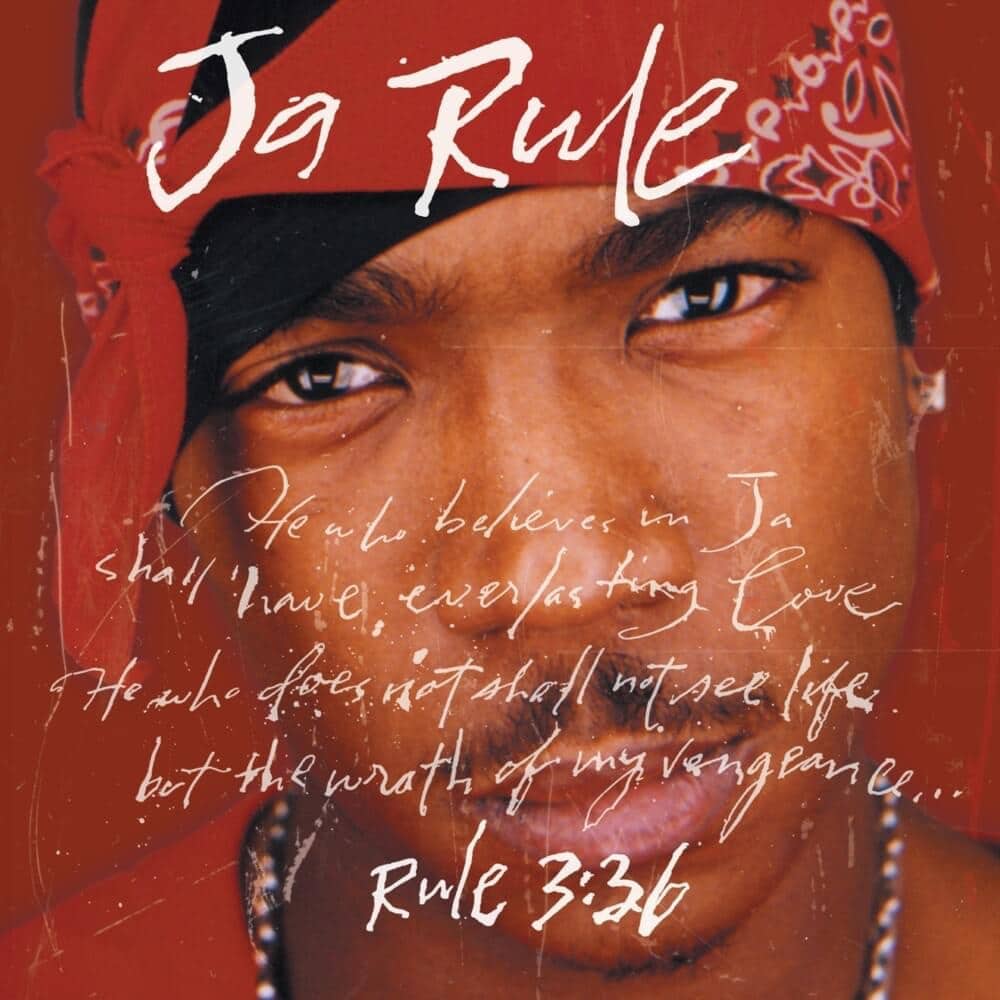 Released: October 10, 2000
Label: Def Jam, Murder Inc.
Singles: "Between Me and You", "Put It on Me", "6 Feet Underground", "I Cry"
Features: Christina Milian, Lil' Mo, Shade Sheist and Jayo Felony
22. Big Pun – Yeeeah Baby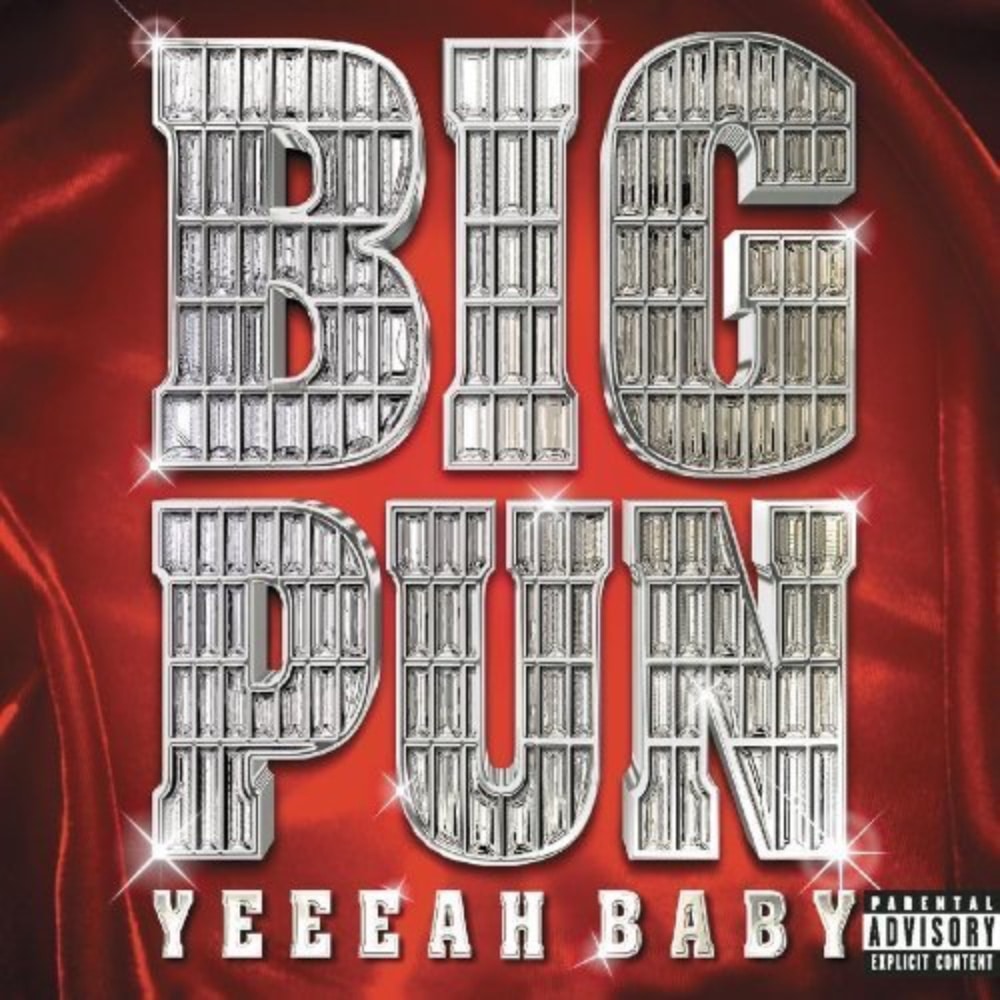 Released: April 4, 2000
Label: Columbia, Terror Squad, Loud
Singles: "It's So Hard", "100%"
Features: Prospect, Opera Steve, Donell Jones, Cuban Link, M.O.P., Tony Sunshine, Sunkiss, Remi Martin, Drag-On, Fat Joe
21. Nelly – Country Grammar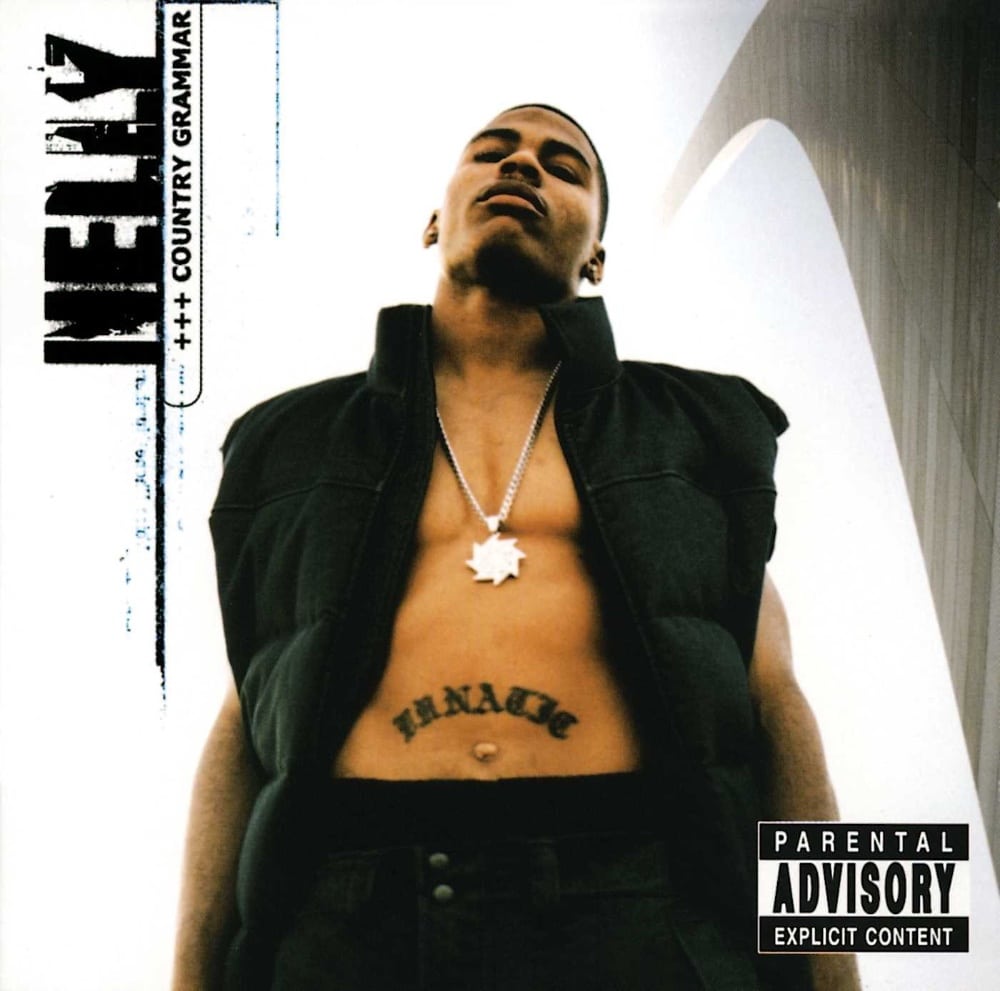 Released: June 27, 2000
Label: Universal, Fo' Reel
Singles: "Country Grammar (Hot Shit)", "E.I.", "Ride wit Me", "Batter Up"
Features: Cedric the Entertainer, St. Lunatics, City Spud, Murphy Lee, Ali, Lil Wayne, The Teamsters
20. Rah Digga – Dirty Harriet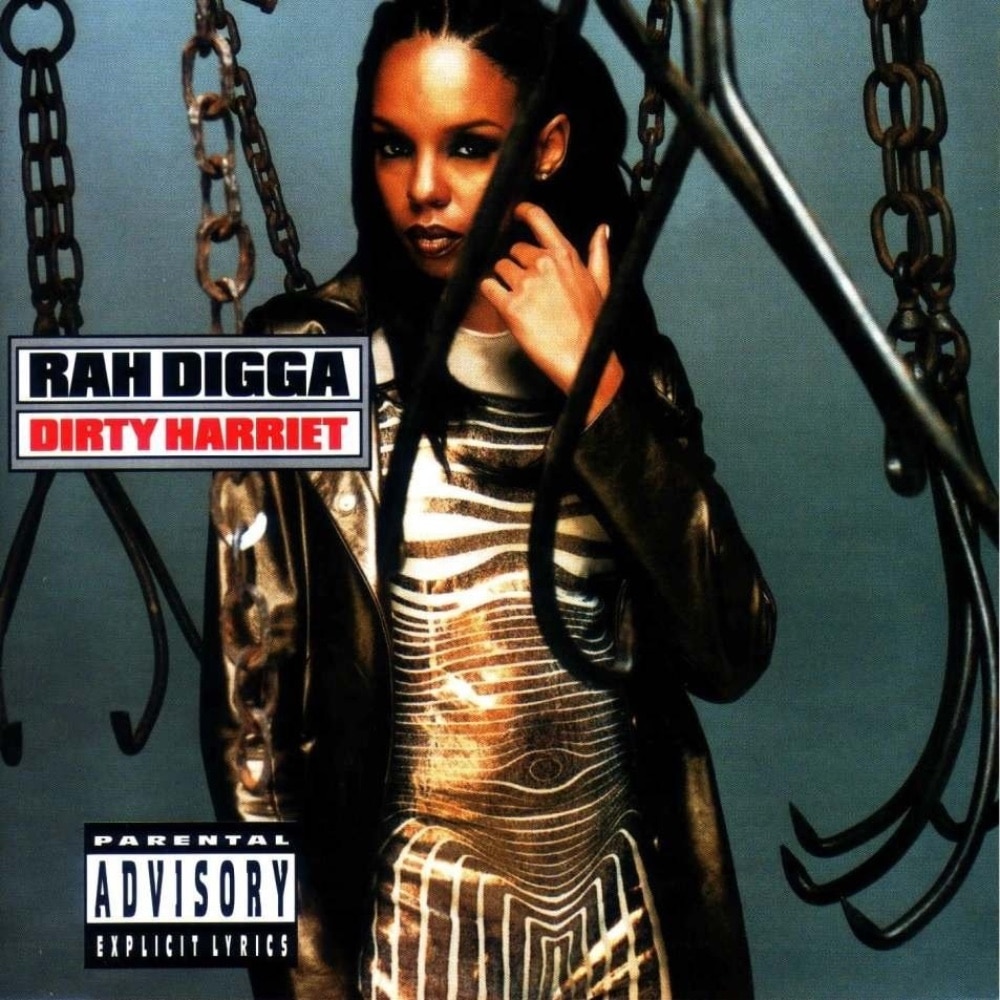 Released: April 4, 2000
Label: Flipmode, Elektra
Singles: "Tight", "Imperial", "Break Fool"
Features: Eve, Sonja Blade, Busta Rhymes, Outsidaz, Carl Thomas, Flipmode Squad, Young Zee
19. Xzibit – Restless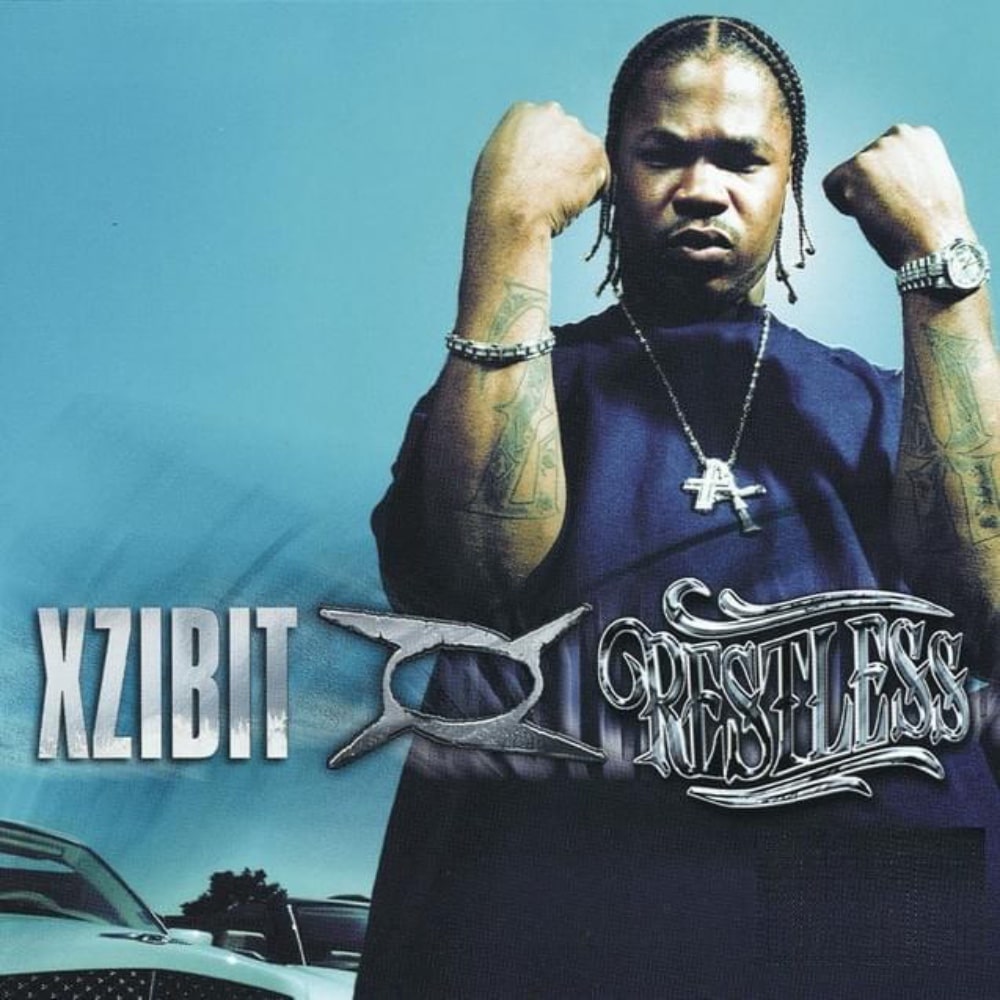 Released: December 12, 2000
Label: Open Bar, Loud, SRC, Epic
Singles: "X", "Front 2 Back", "Get Your Walk On"
Features: Nate Dogg, Dr. Dre, Snoop Dogg, Erick Sermon, J-Ro, Tash, KRS-One, Eminem, Defari, Goldie Loc, Kokane, Trąy Deee, DJ Quik, Suga Free, Butch Cassidy, Defari, King Tee
18. Black Rob – Life Story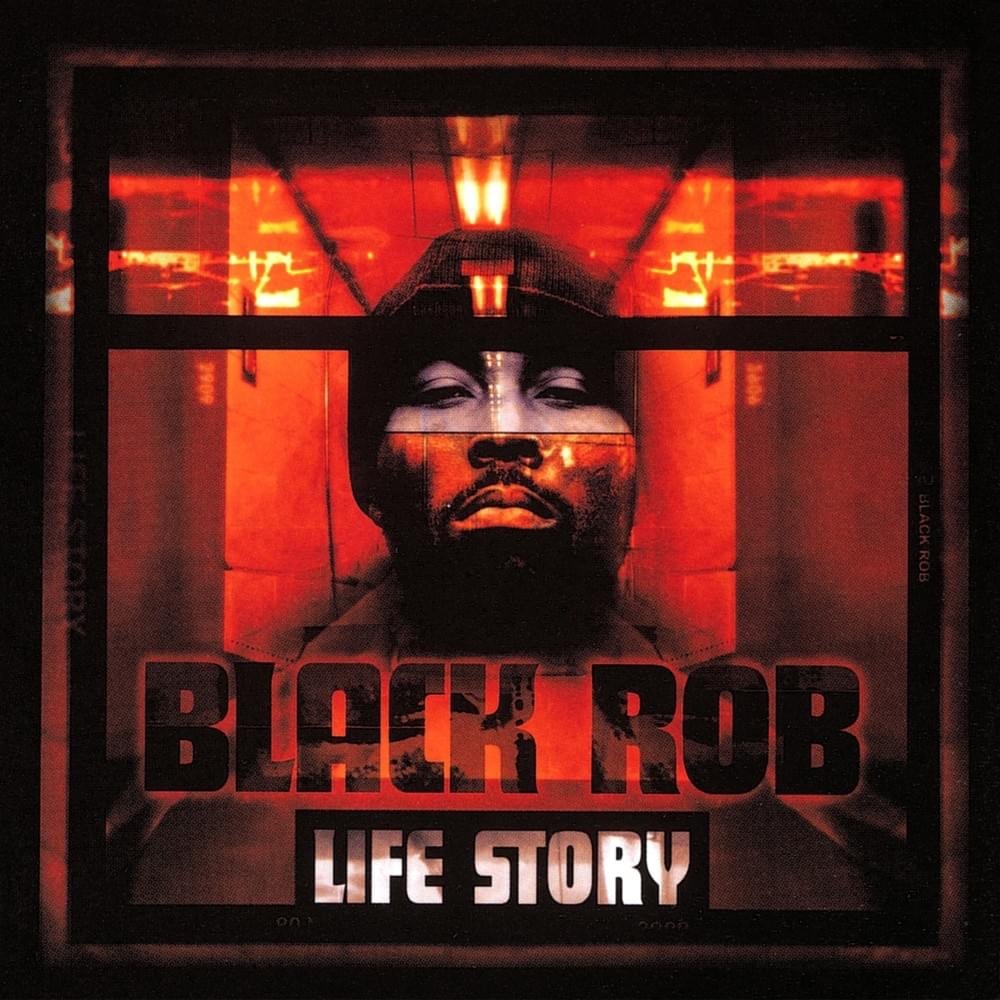 Released: March 7, 2000
Label: Bad Boy, Arista
Singles: "Whoa!", "Espacio"
Features: Cheryl Pepsii Riley, Racquel, Puff Daddy, Mark Curry, Ma$e, G-Dep, Cee-Lo Green, Lil' Kim, Joe Hooker, The LOX, Mario Winans, Carl Thomas
17. Jay-Z – The Dynasty: Roc La Familia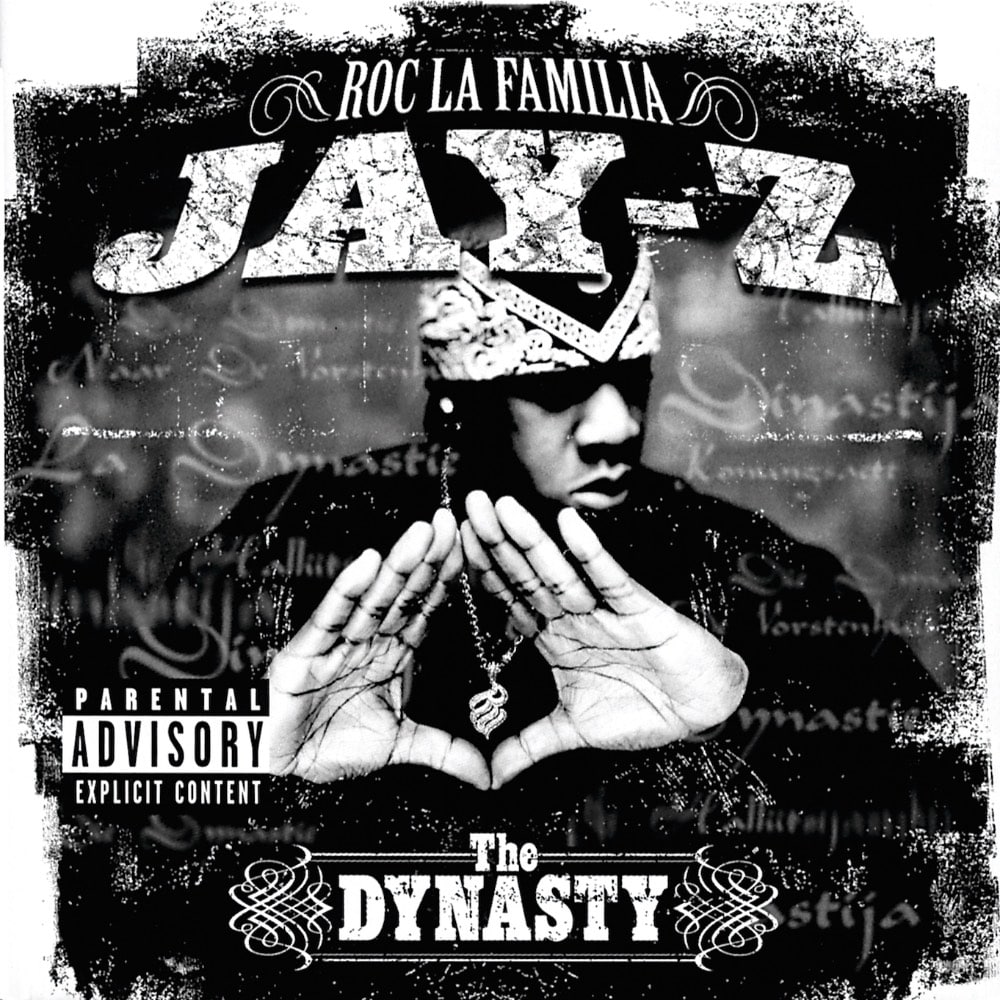 Released: October 31, 2000
Label: Roc-A-Fella, Def Jam
Singles: "I Just Wanna Love U (Give It 2 Me)", "Change the Game", "Guilty Until Proven Innocent"
Features: Beanie Sigel, Memphis Bleek, Scarface, R. Kelly
16. Wu-Tang Clan – The W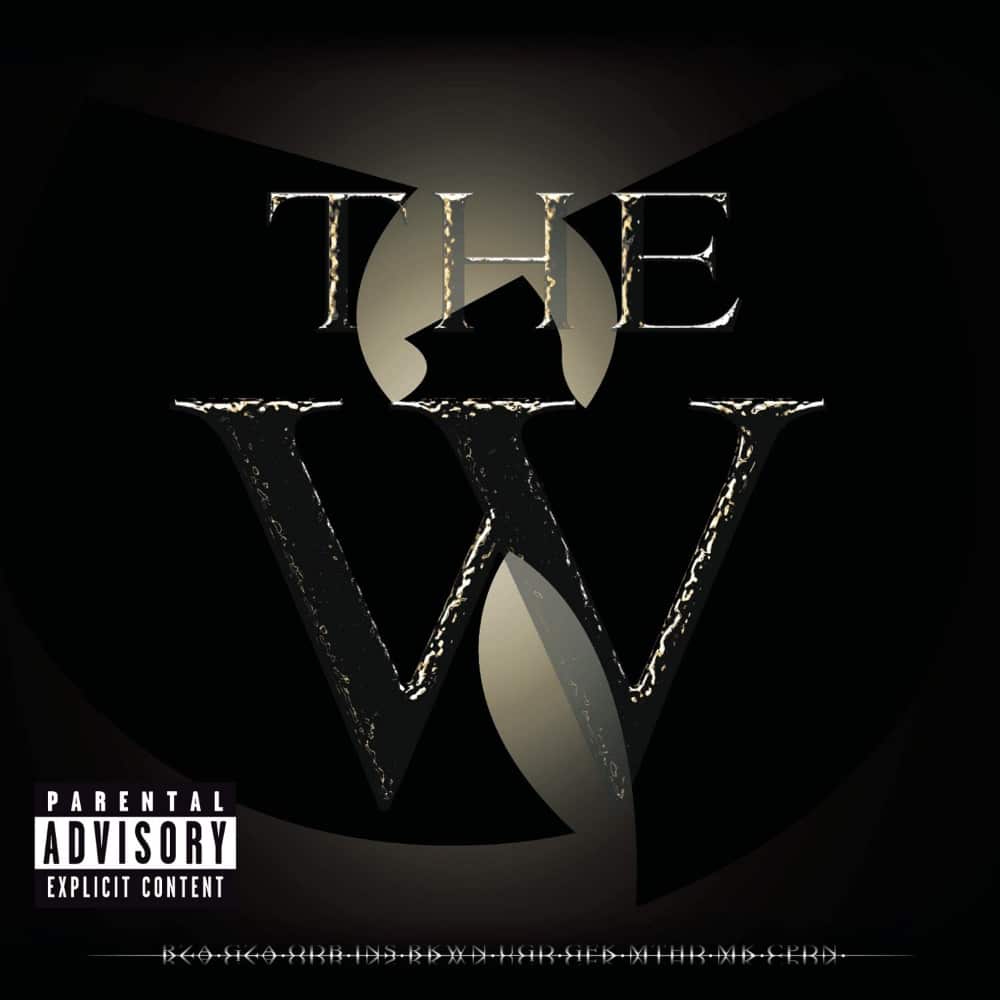 Released: November 21, 2000
Label: Loud, Columbia
Singles: "Protect Ya Neck (The Jump Off)", "Gravel Pit", "Careful (Click, Click)"
Features: Isaac Hayes, Redman, Nas, Busta Rhymes, Snoop Dogg and Junior Reid
15. Snoop Dogg – Tha Last Meal
Released: December 19, 2000
Label: Doggystyle, No Limit, Priority
Singles: "Snoop Dogg (What's My Name Pt. 2)", "Lay Low", "Wrong Idea", "Loosen' Control"
Features: Bad Azz, Kokane, Lil' ½ Dead, MC Ren, The Lady of Rage, Ice Cube, Nate Dogg, Kurupt, Butch Cassidy, Tha Eastsidaz, Master P, Mac Minister, Magic
14. Busta Rhymes – Anarchy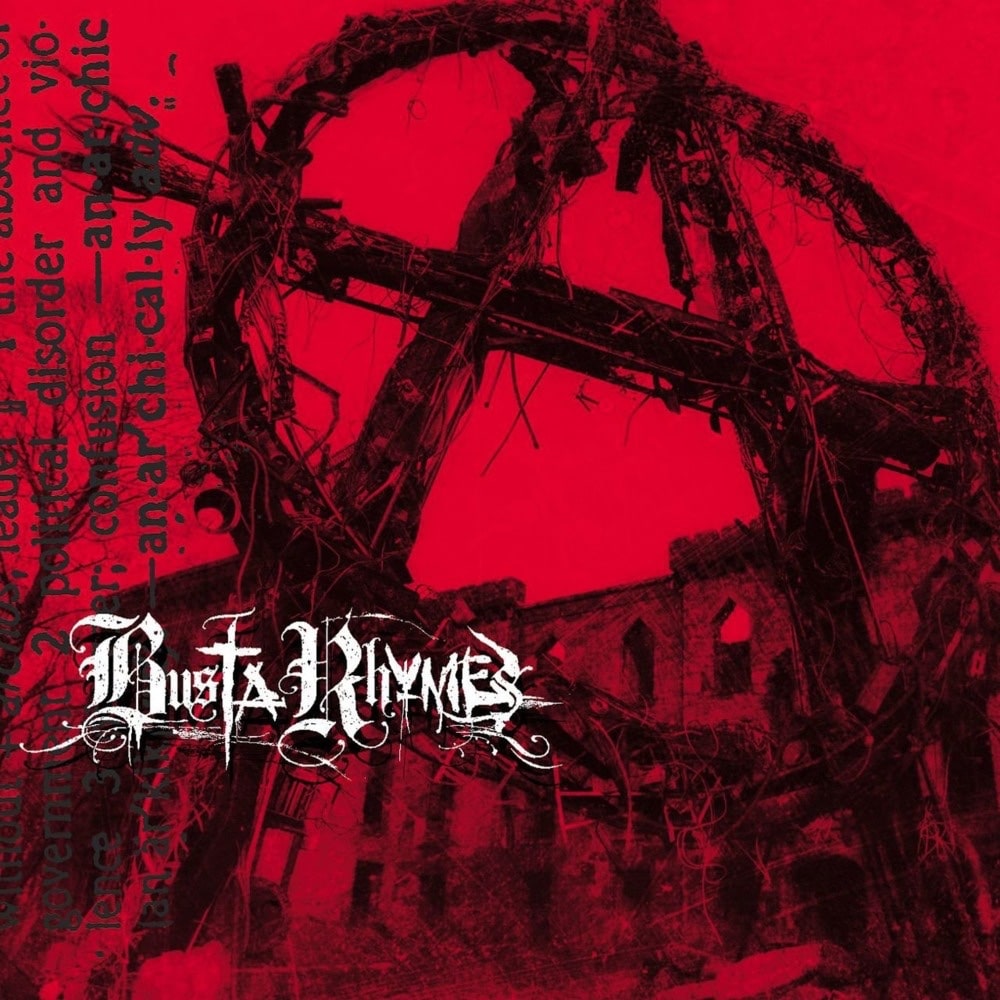 Released: June 20, 2000
Label: Flipmode, Elektra
Singles: "Get Out!!", "Fire"
Features: Raekwon, Ghostface Killah, Roc Marciano, The Flipmode Squad, Lenny Kravitz, M.O.P, DMX, Jay-Z
13. DJ Quik – Balance & Options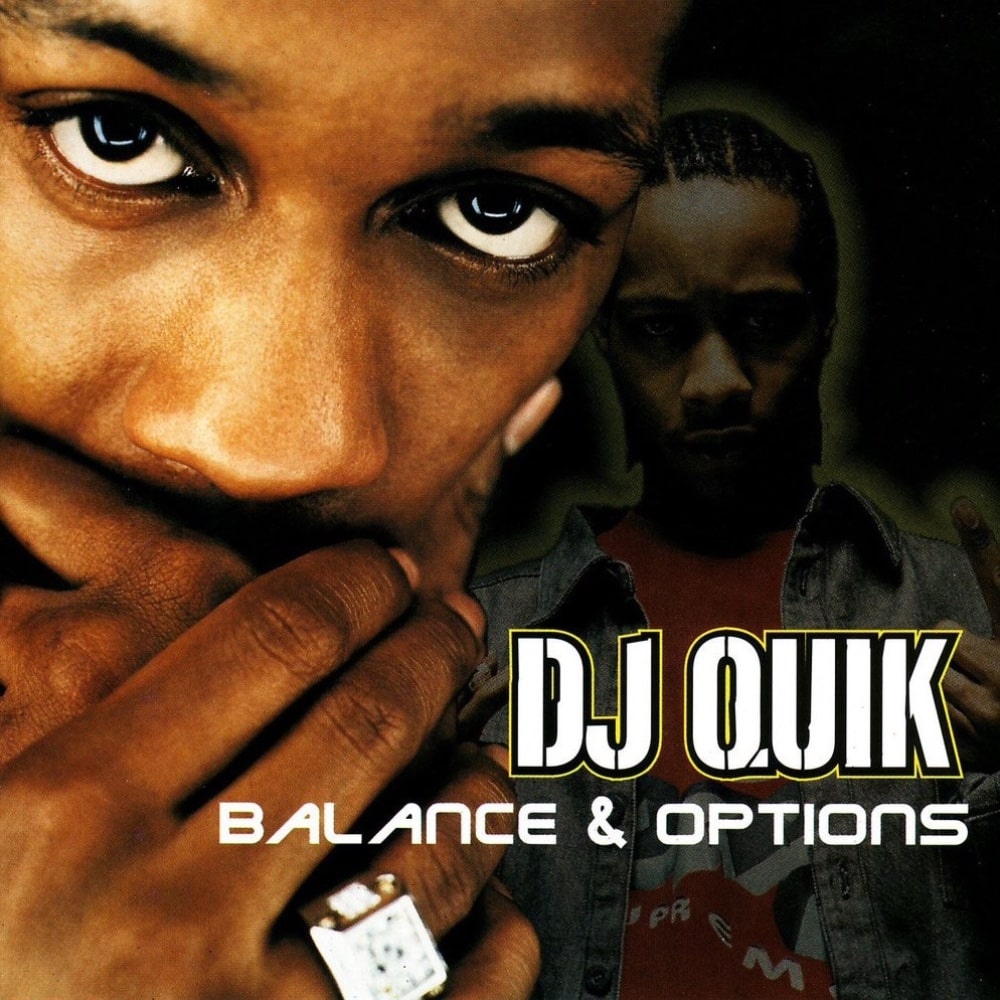 Released: May 16, 2000
Label: Arista
Singles: "Pitch in on a Party", "Quikker Said than Dunn"
Features: Mausberg, Skaboobie, AMG, James DeBarge, Erick Sermon, Kam, Digital Underground, Raphael Saadiq, Suga Free, James DeBarge
12. The LOX – We Are the Streets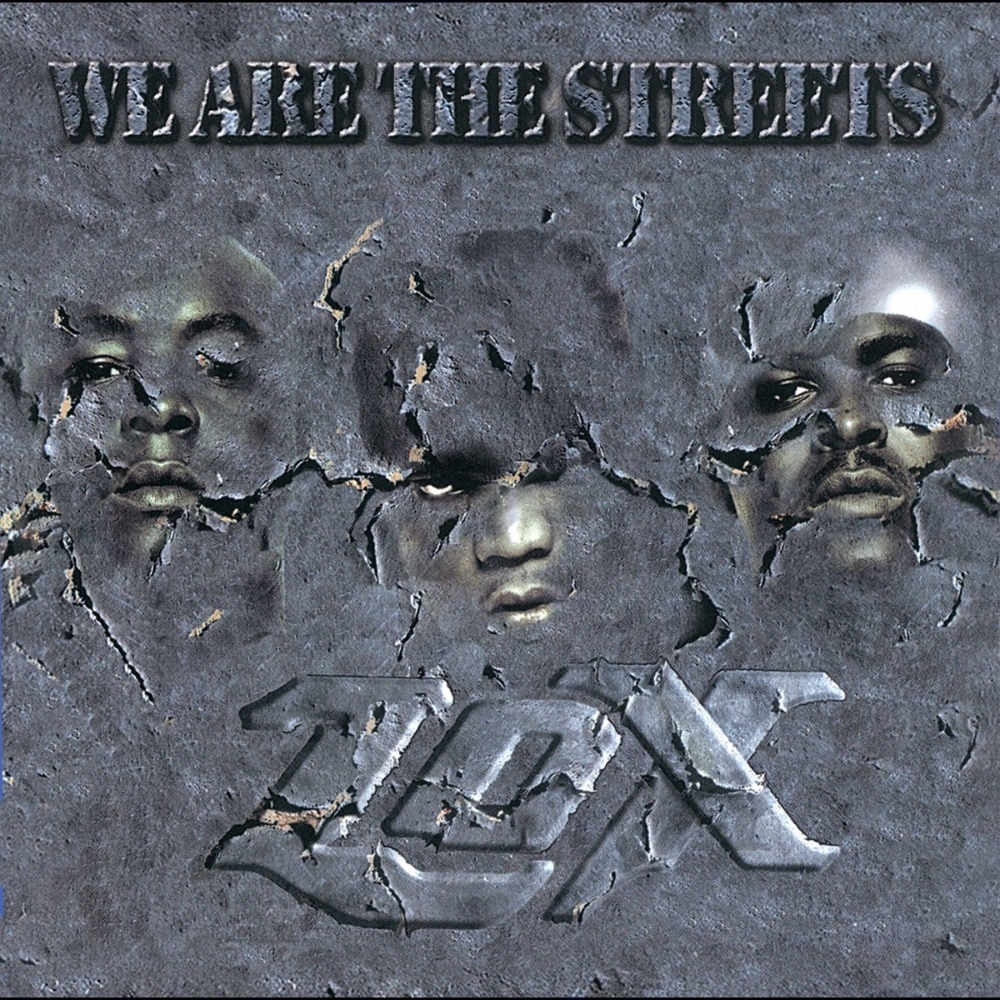 Released: January 25, 2000
Label: Ruff Ryders, Interscope
Singles: "Ryde or Die, Bitch"
Features: Drag-On, Eve, Swizz Beatz, Timbaland
11. Three 6 Mafia – When the Smoke Clears: Sixty 6, Sixty 1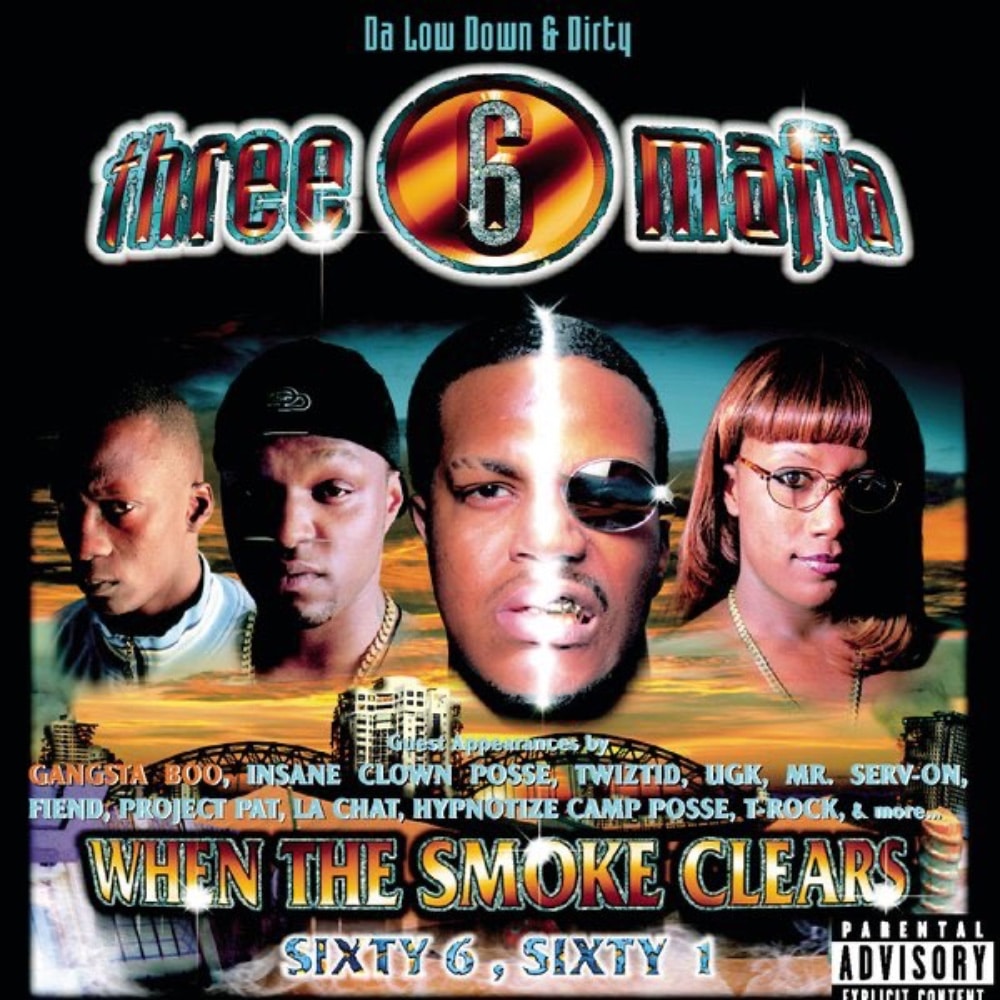 Released: June 13, 2000
Label: Loud, Hypnotize Minds
Singles: "Who Run It", "Sippin' on Some Syrup", "Tongue Ring", "Weak Azz Bitch"
Features: Insane Clown Posse, Twiztid, Hypnotize Camp Posse, Young Buck, Fiend, La Chat, Mr. Serv-On, Big Gipp, La Chat, UGK
10. Jurassic 5 – Quality Control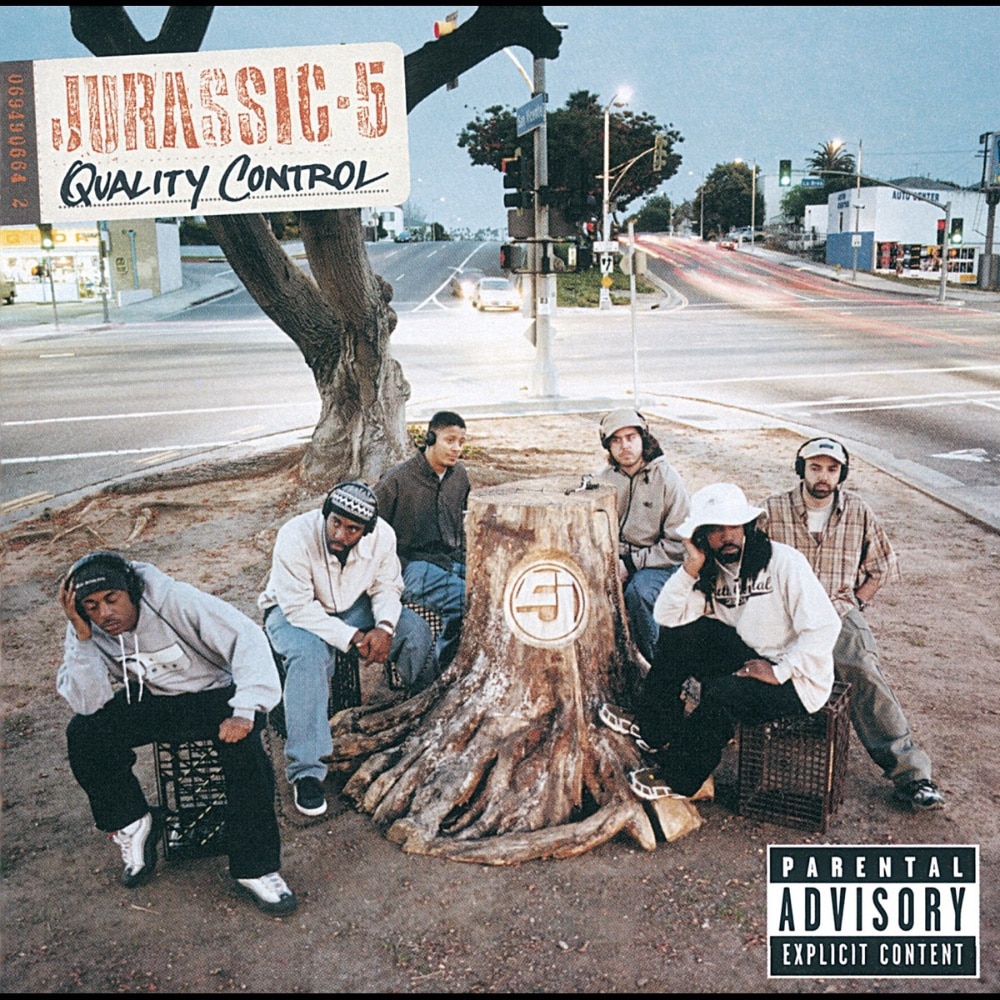 Released: June 6, 2000
Label: Interscope
Singles: "W.O.E. Is Me (World of Entertainment)", "Quality Control"
Features: N/A
9. De La Soul – Art Official Intelligence: Mosaic Thump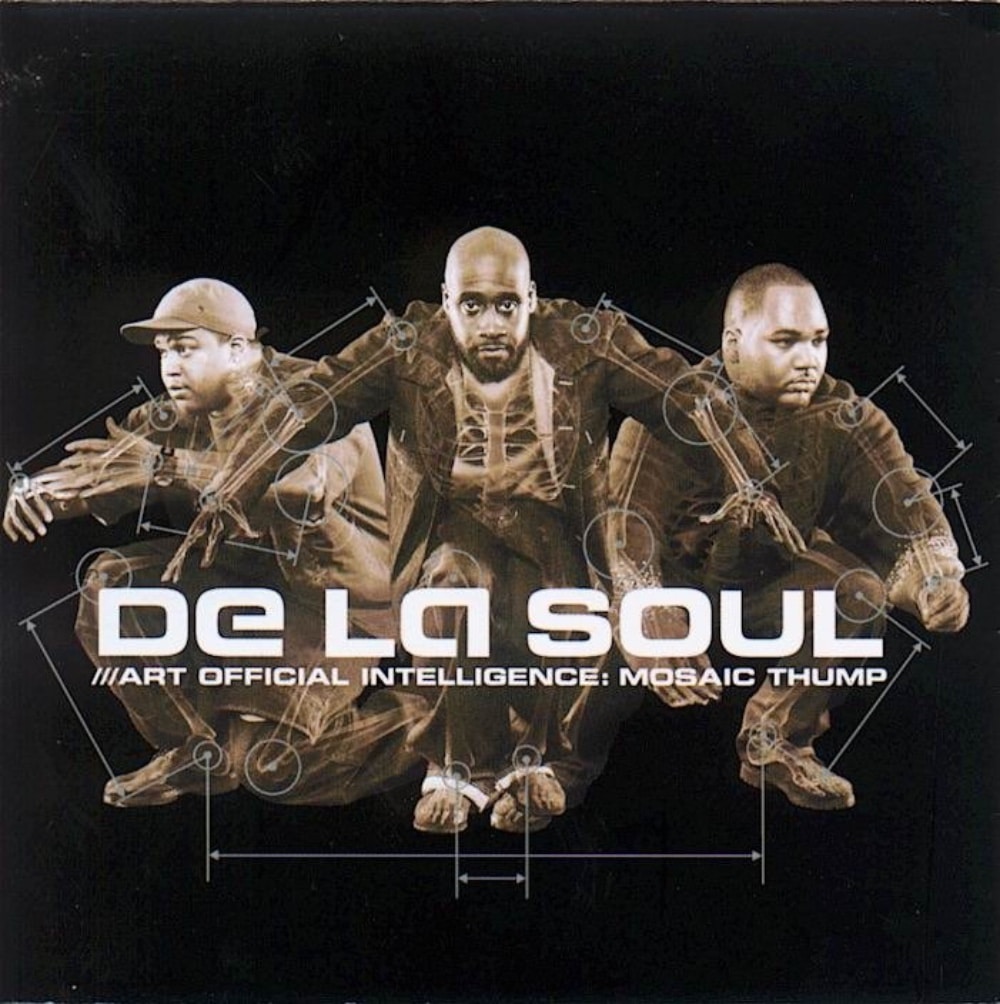 Released: August 8, 2000
Label: Tommy Boy
Singles: "Oooh.", "Thru Ya City", "All Good?"
Features: Tha Alkaholiks, Xzibit, Redman, D.V. Alias Khrist, Busta Rhymes, Chaka Khan, Indeed, Mike D, Ad-Rock, Busy Bee Starski, Freddie Foxxx
8. Beanie Sigel – The Truth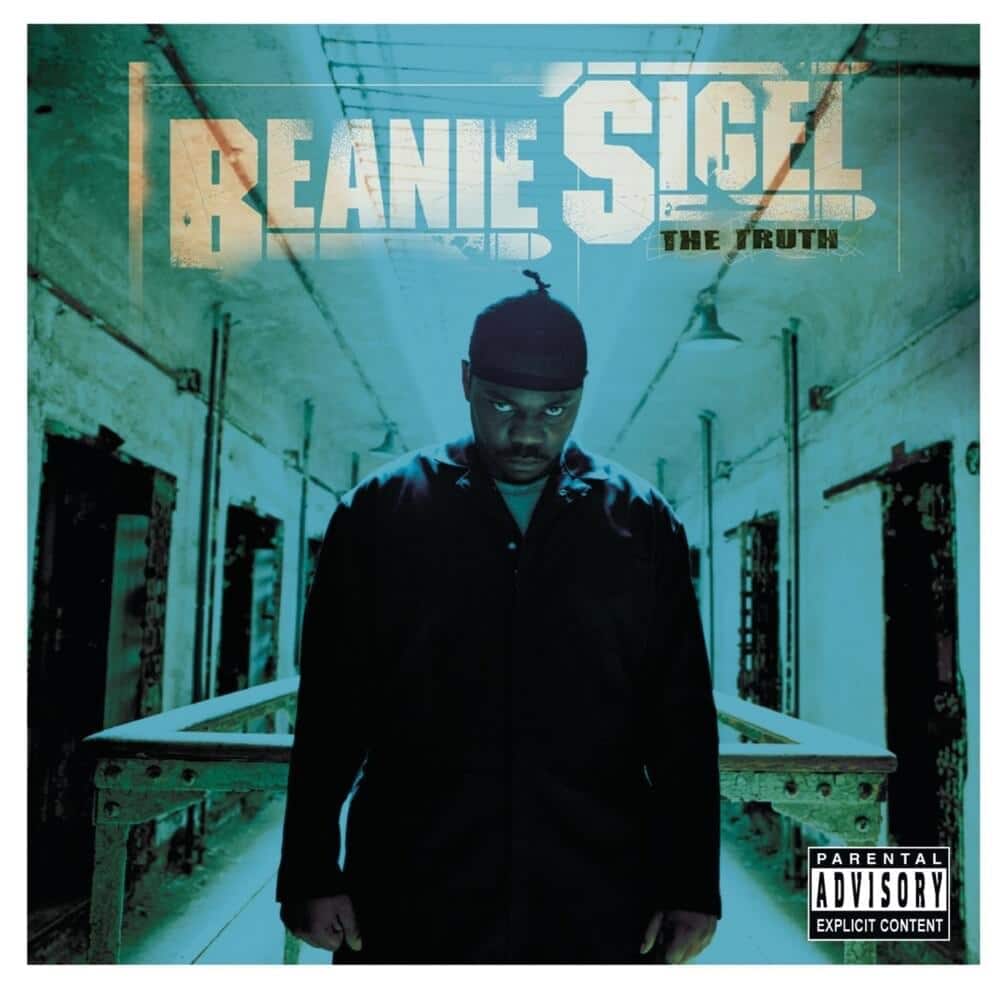 Released: February 29, 2000
Label: Roc-A-Fella, Def Jam
Singles: "The Truth", "Remember Them Days"
Features: Memphis Bleek, Jay-Z, Amil, Eve, Scarface
7. dead prez – Let's Get Free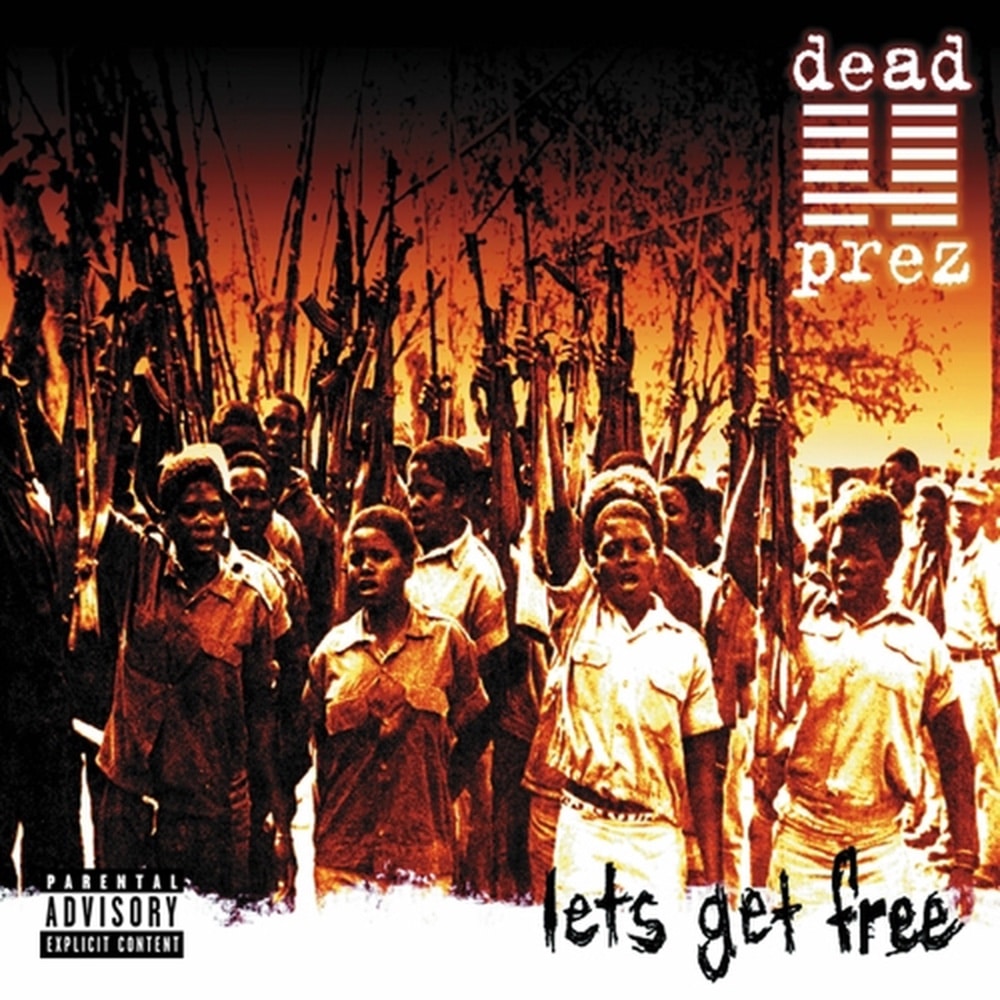 Released: February 8, 2000
Label: Loud
Singles: "Hip-Hop", "It's Bigger Than Hip-Hop"
Features: Prodigy, True Image, Indo, Abu, Keanna Henson
6. Quasimoto – The Unseen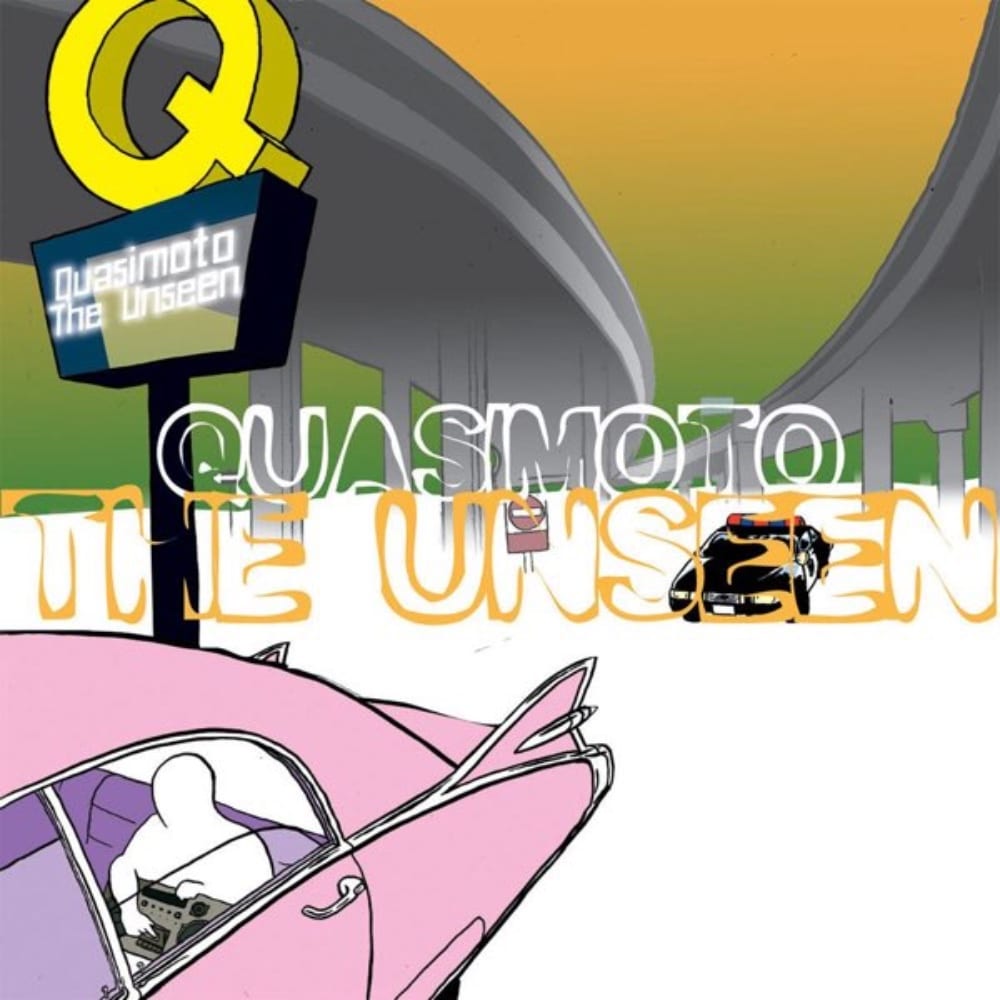 Released: June 13, 2000
Label: Stones Throw Records
Singles: "Microphone Mathematics", "Come on Feet", "Basic Instinct"
Features: Mr. Herb, Medaphoar, Wildchild
5. Slum Village – Fantastic, Vol. 2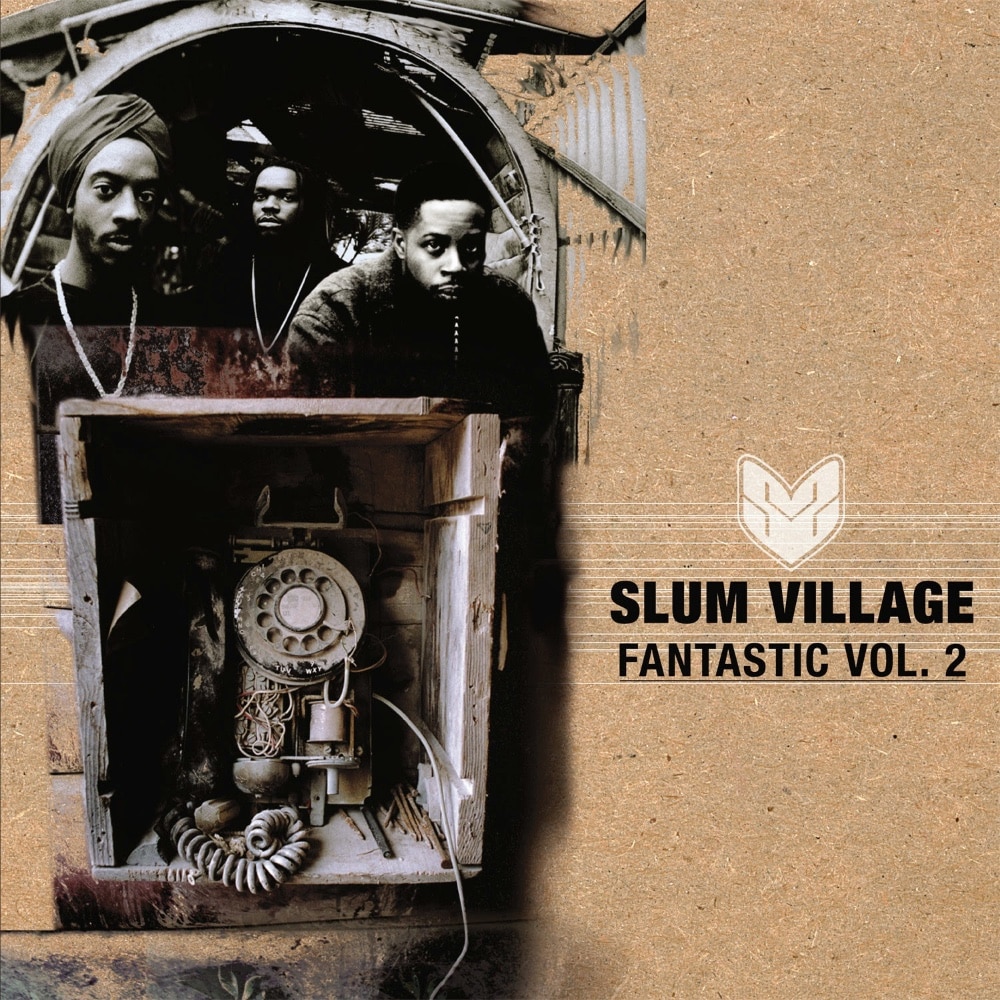 Released: June 13, 2000
Label: GoodVibe
Singles: "Get Dis Money", "I Don't Know / Eyes Up", "Climax (Girl Shit) / CB4", "Raise It Up / Fall In Love (Jay Dee Remix)"
Features: Q-Tip, D'Angelo, Busta Rhymes, Kurupt, Pete Rock, Common
4. Common – Like Water for Chocolate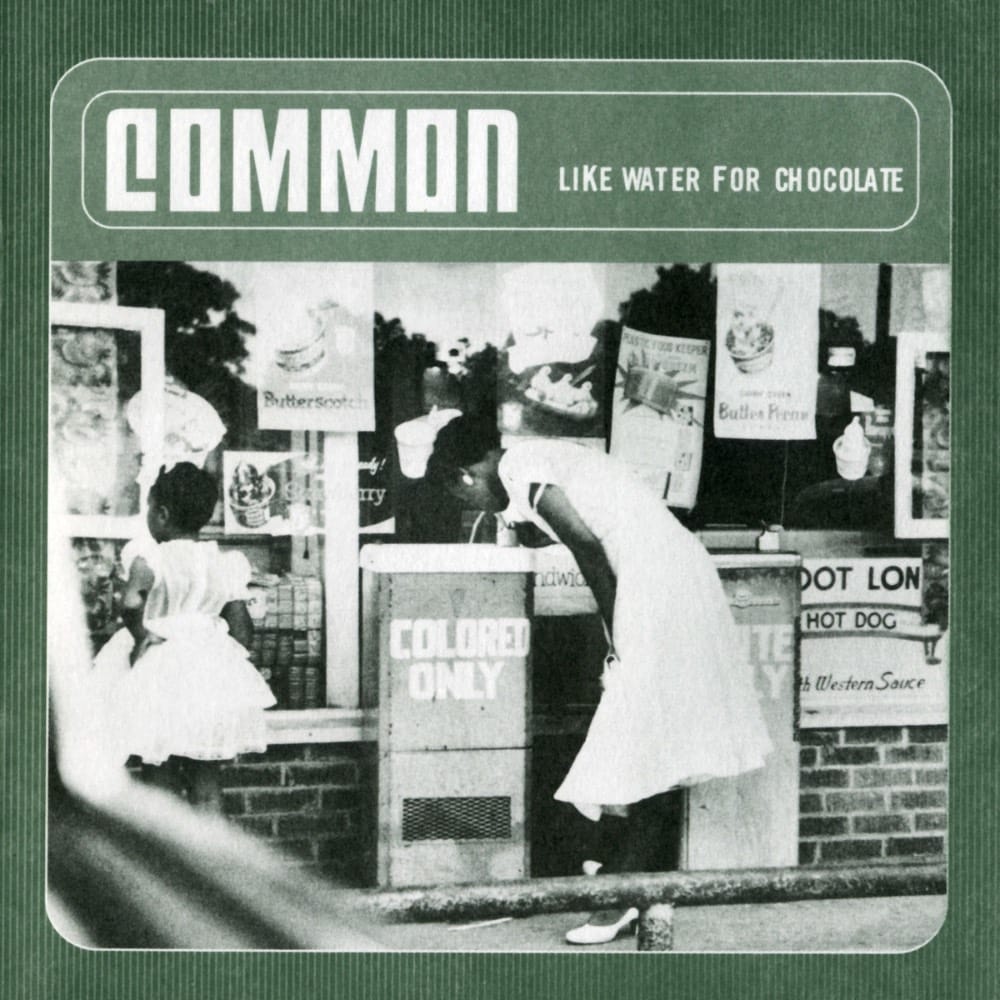 Released: March 28, 2000
Label: MCA
Singles: "The 6th Sense", "The Light", "Geto Heaven Remix T.S.O.I. (The Sound of Illadelph)"
Features: Vinia Mojica, Roy Hargrove, Femi Kuti, Roy Hargrove, Bilal, Jill Scott, Mos Def, MC Lyte, Slum Village, D'Angelo, Cee-Lo Green
3. Eminem – The Marshall Mathers LP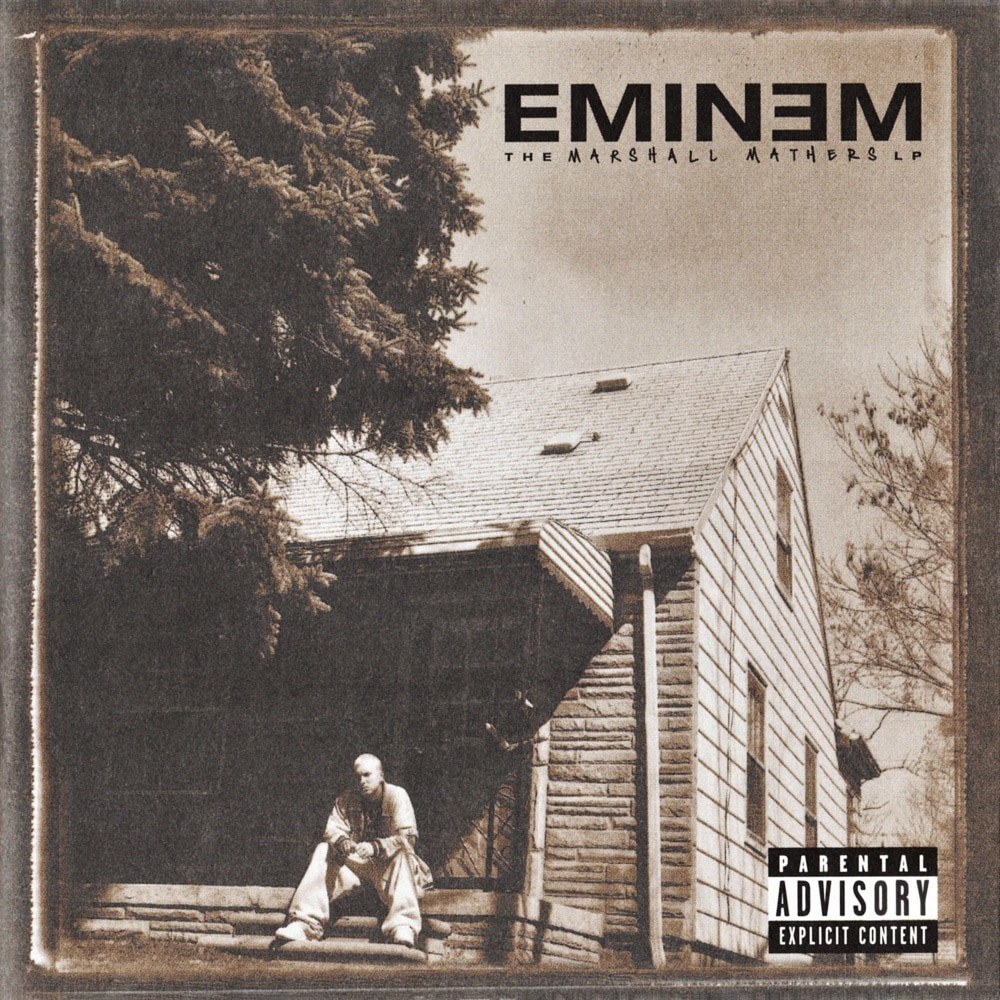 Released: May 23, 2000
Label: Aftermath, Interscope
Singles: "The Real Slim Shady", "The Way I Am", "Stan", "I'm Back", "Bitch Please II"
Features: Dido, RBX, Sticky Fingaz, Bizarre, Snoop Dogg, Xzibit, Nate Dogg, and D12
2. Ghostface Killah – Supreme Clientele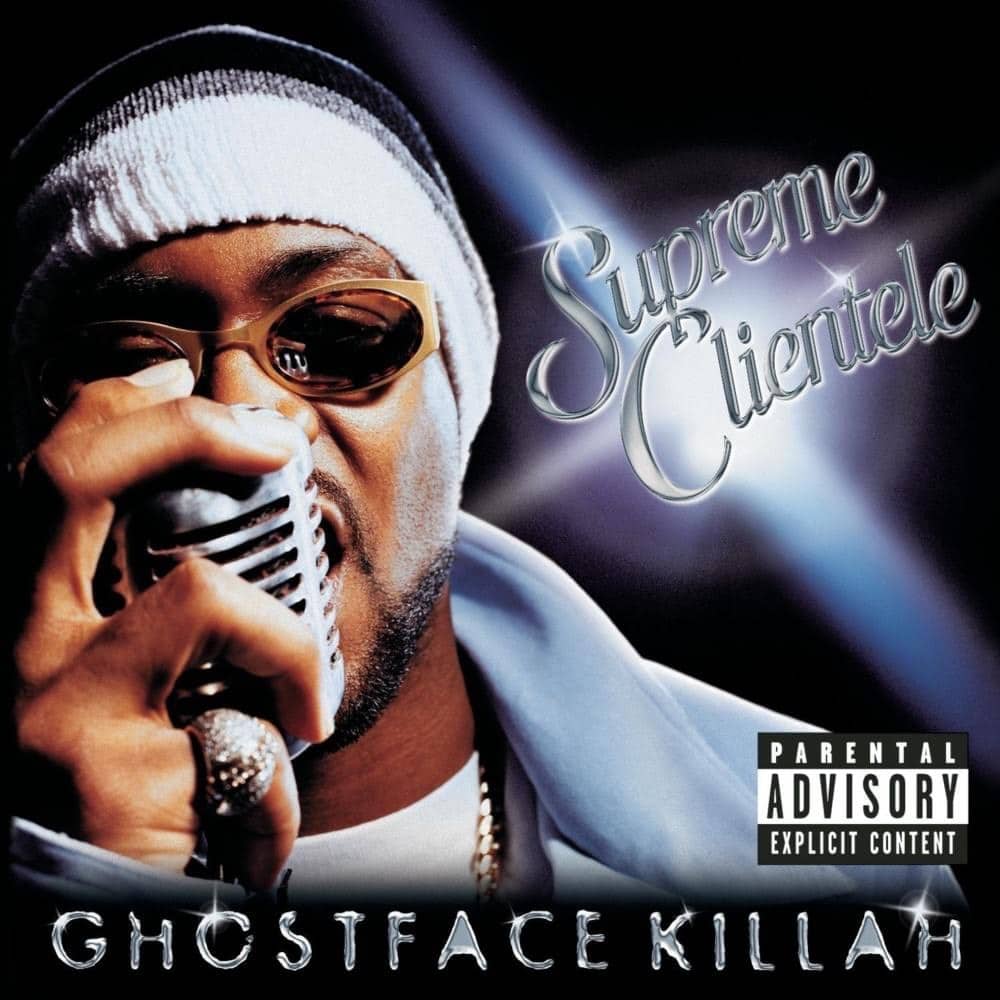 Released: February 8, 2000
Label: Epic, Sony, Razor Sharp
Singles: "Mighty Healthy", "Apollo Kids", "Cherchez La Ghost"
Features: Cappadonna, GZA, Masta Killa, Method Man, Raekwon, Redman, RZA, U-God
1. OutKast – Stankonia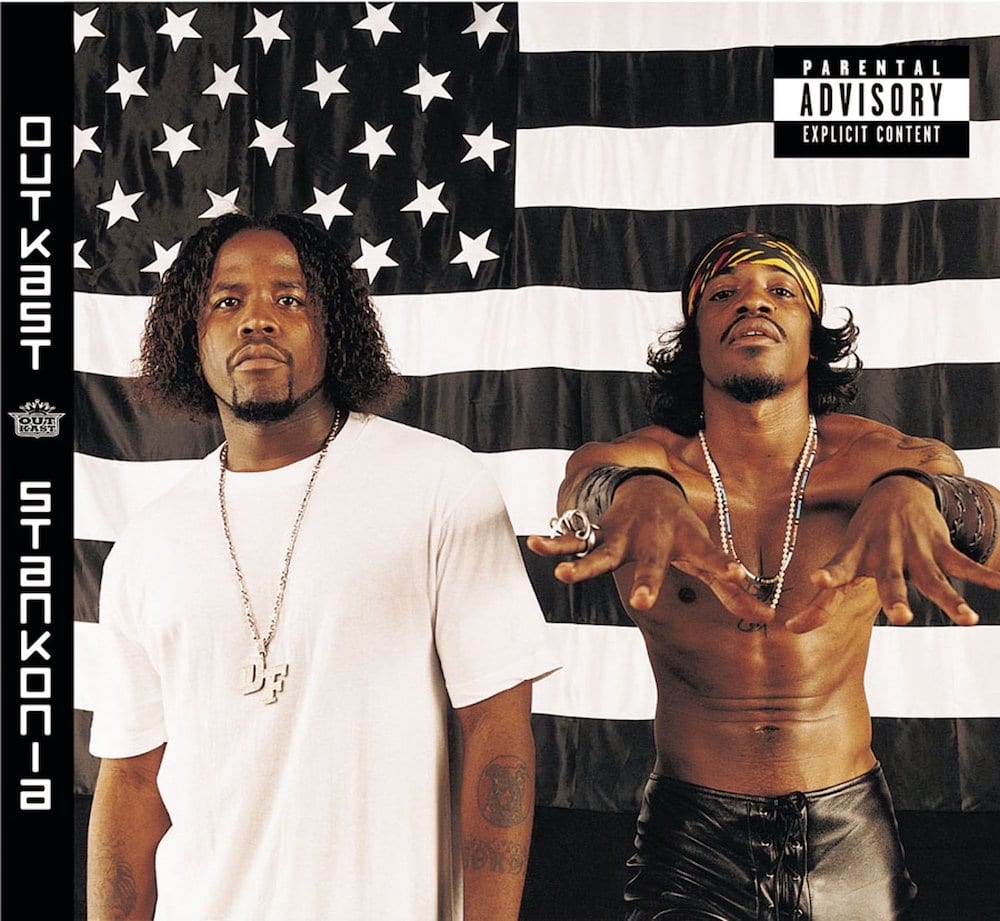 Released: October 31, 2000
Label: LaFace, Arista
Singles: "B.O.B", "Ms. Jackson", "So Fresh, So Clean"
Features: Khujo, Killer Mike, J-Sweet, Gangsta Boo, Eco, Backbone, Big Gipp, Erykah Badu, Slimm Calhoun, C-Bone, T-Mo, Cee-Lo, Big Rube, Sleepy Brown