From Illmatic to Madvillainy, To Pimp a Butterfly to Aquemini, Tha Carter II to De La Soul Is Dead, we look at the best hip hop albums of all time, year by year.
2006 was the official year of coke rap. While the year initially made headlines with the return of Jay-Z, Nas' grumpy old hip hop head dissertation, and Lil Wayne's incredible mixtape run, at the end of the day, it was all about the trappers.
Whether it was Ghostface and his one-two punch of Fishscale and More Fish, the coronation of T.I. as one of the best rappers of the 2000s with King, Young Jeezy following up his 2005 masterpiece with his sophomore, or the Clipse dropping quite possibly the best album of the decade, 2006 was a banner year for coke rap.
Meanwhile, we also had the debut of Lupe Fiasco, who would go on to forge one of the most respectable careers in hip hop history, The Roots making their Def Jam debut, J Dilla's sample-rich Donuts, and the rise of Jim Jones.
From Lupe Fiasco's Food & Liquor to Ghostface Killah's Fishscale and Clipse's Hell Hath No Fury, here are the top 25 best hip hop albums of 2006.
25. E-40 – My Ghetto Report Card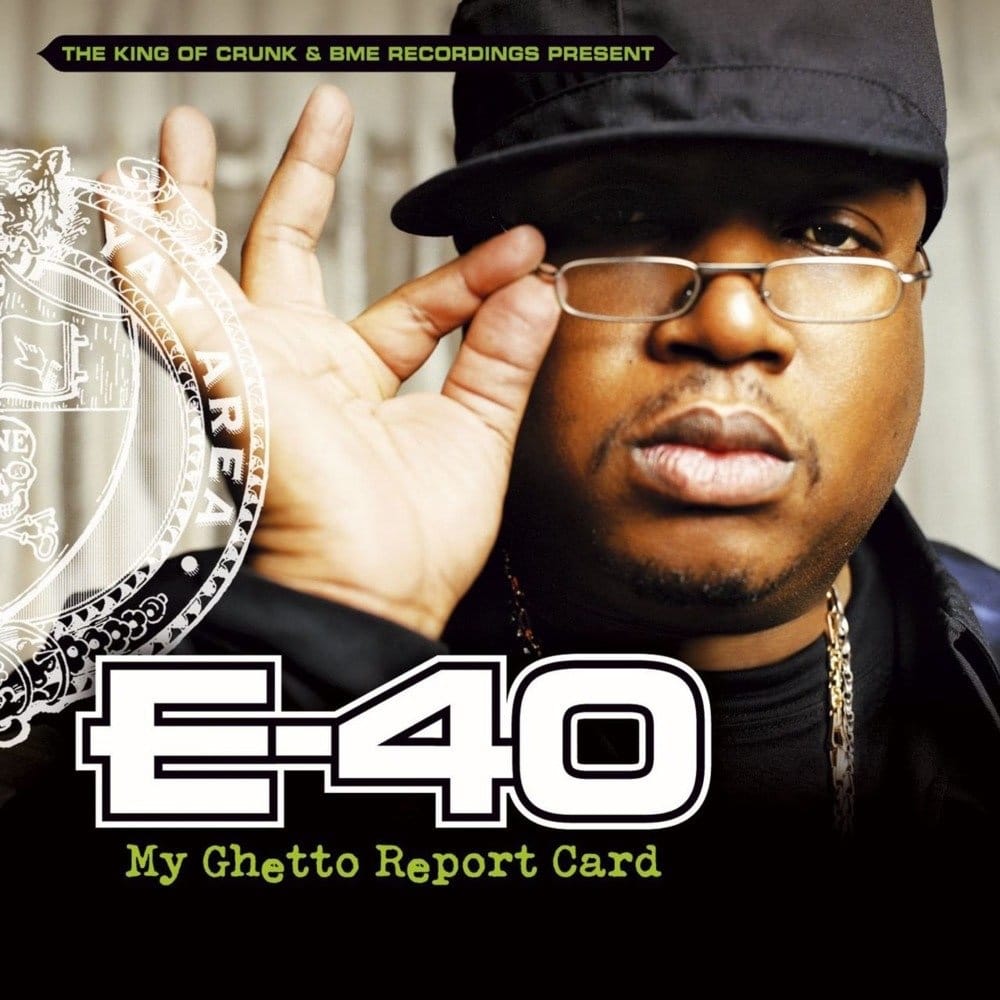 Released: March 14, 2006
Label: BME, Sick Wid It, Warner Bros.
Singles: "Tell Me When to Go", "U and Dat"
Features: T-Pain, Kandi Girl, Keak Da Sneak, Turf Talk, B-Legit, UGK, Juelz Santana, Mike Jones, Al Kapone, Too Short, Budda, 8Ball, Bun B
24. Ice Cube – Laugh Now, Cry Later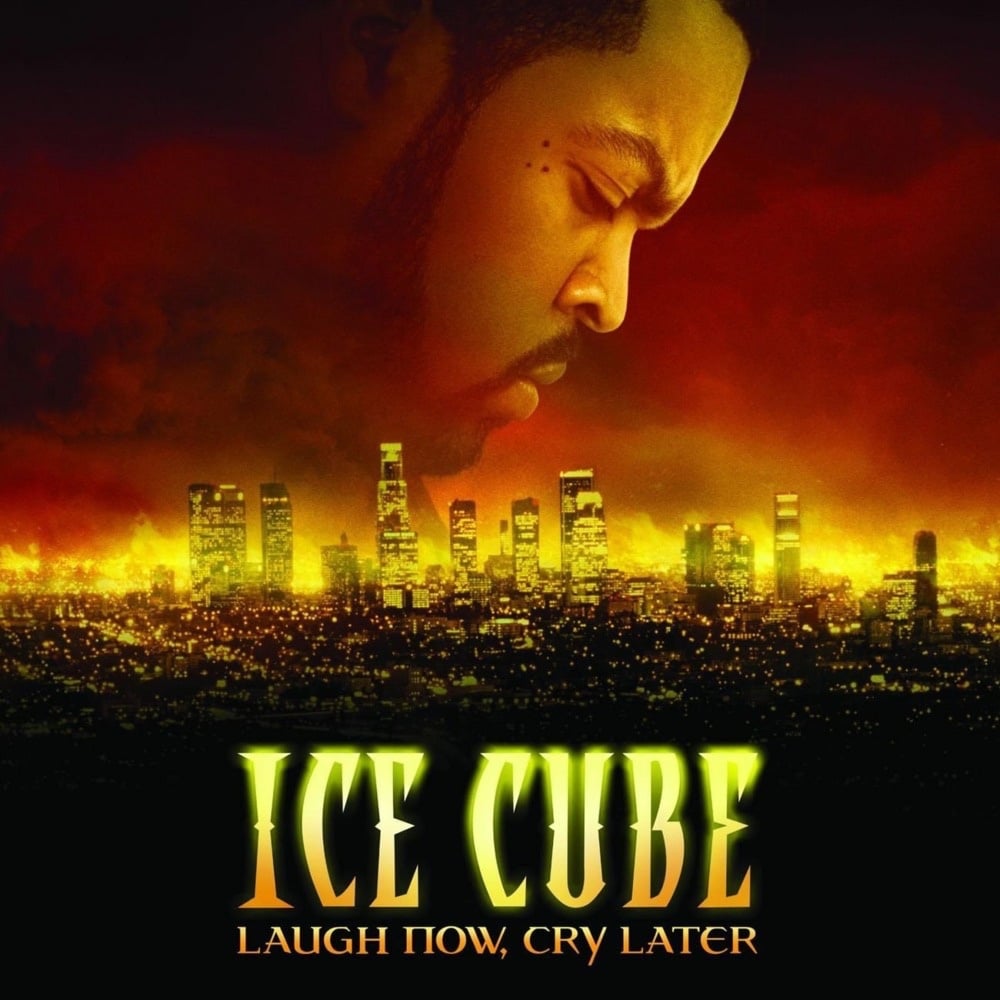 Released: June 6, 2006
Label: Lench Mob, Virgin, EMI
Singles: "Why We Thugs", "Go to Church"
Features: Snoop Dogg, Lil' Jon, WC, Kokane
23. Busta Rhymes – The Big Bang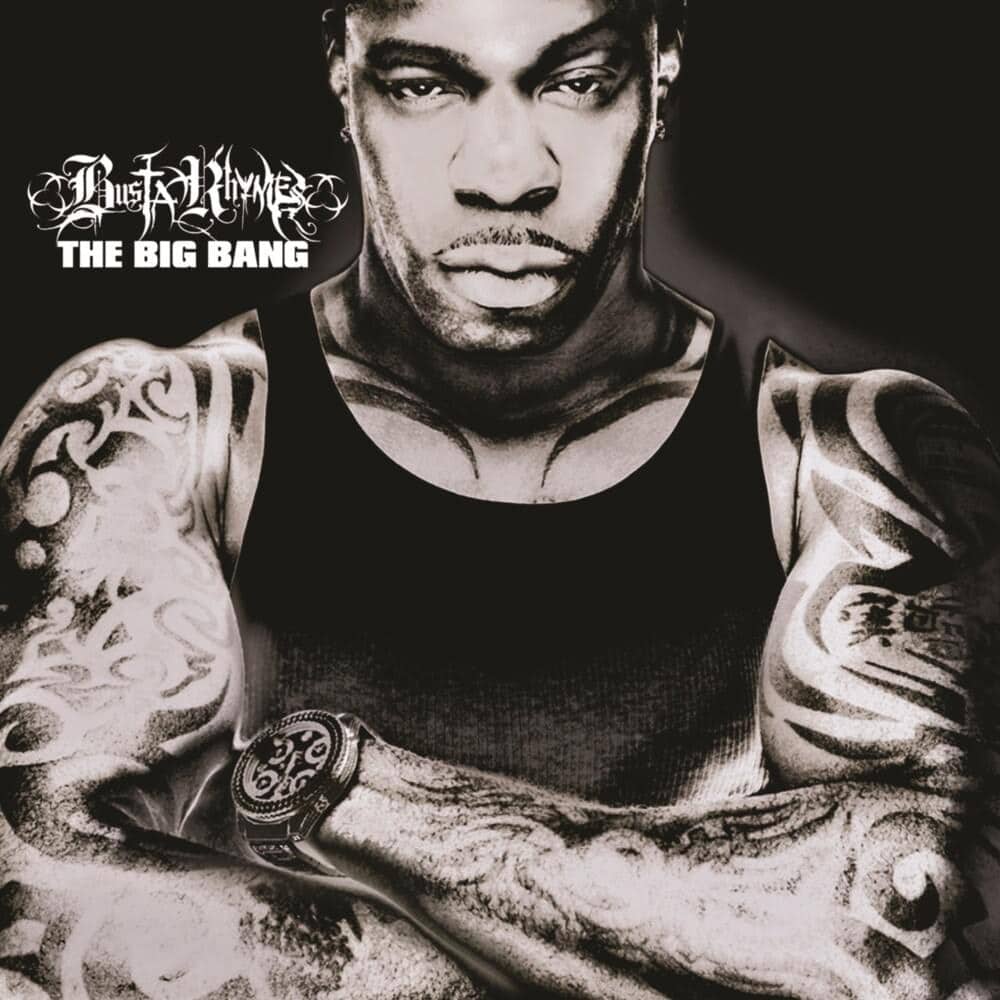 Released: June 13, 2006
Label: Aftermath, Flipmode, Interscope
Singles: "Touch It", "I Love My Bitch", "New York Shit", "In the Ghetto"
Features: Q-Tip and Marsha Ambrosius, Missy Elliott, Swiss Beatz, Stevie Wonder, Rick James, Raekwon, Nas, Mr. Porter, Kelis
22. Masta Killa – Made in Brooklyn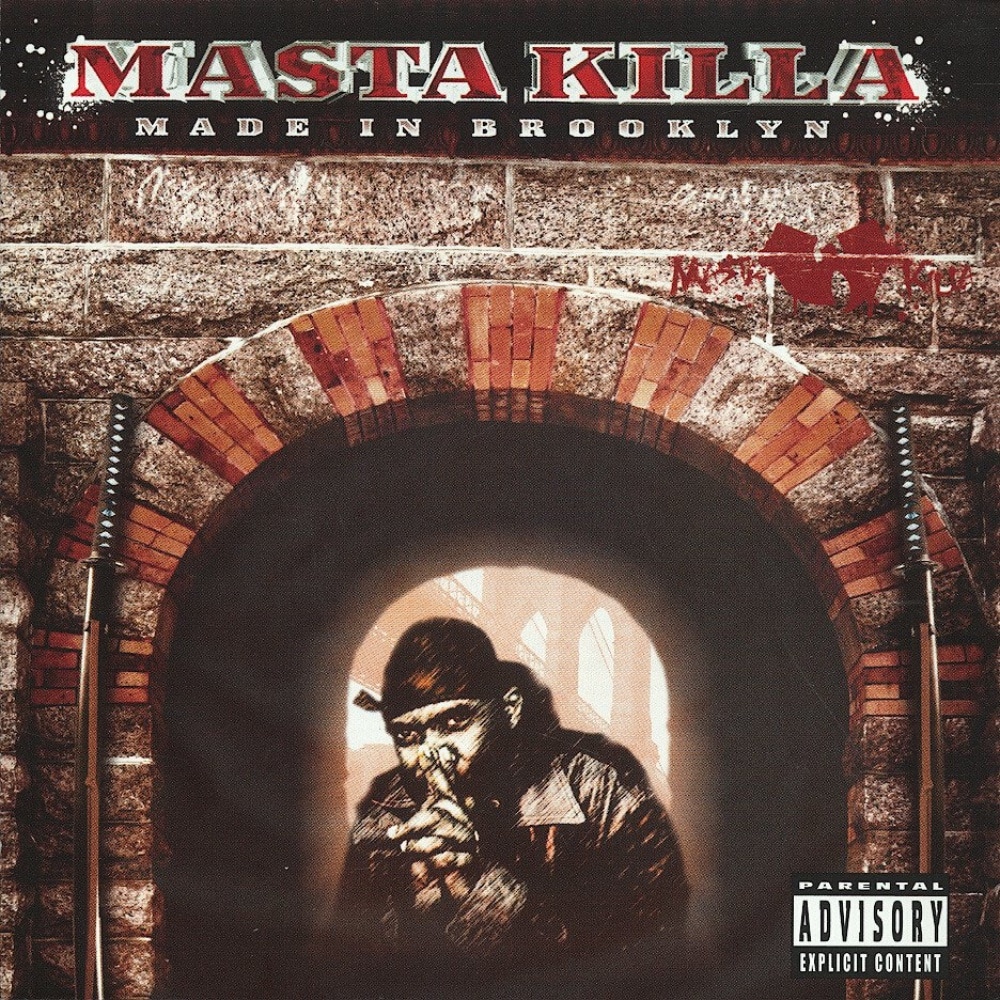 Released: August 8, 2006
Label: Nature Sounds, Fontana
Singles: "Ringing Bells", "It's What It Is", "Iron God Chamber"
Features: Raekwon, Ghostface Killah, U-God, RZA, Method Man, Inspectah Deck, GZA, Victorious, K. Born, Free Murder, Killa Sin
21. Ludacris – Release Therapy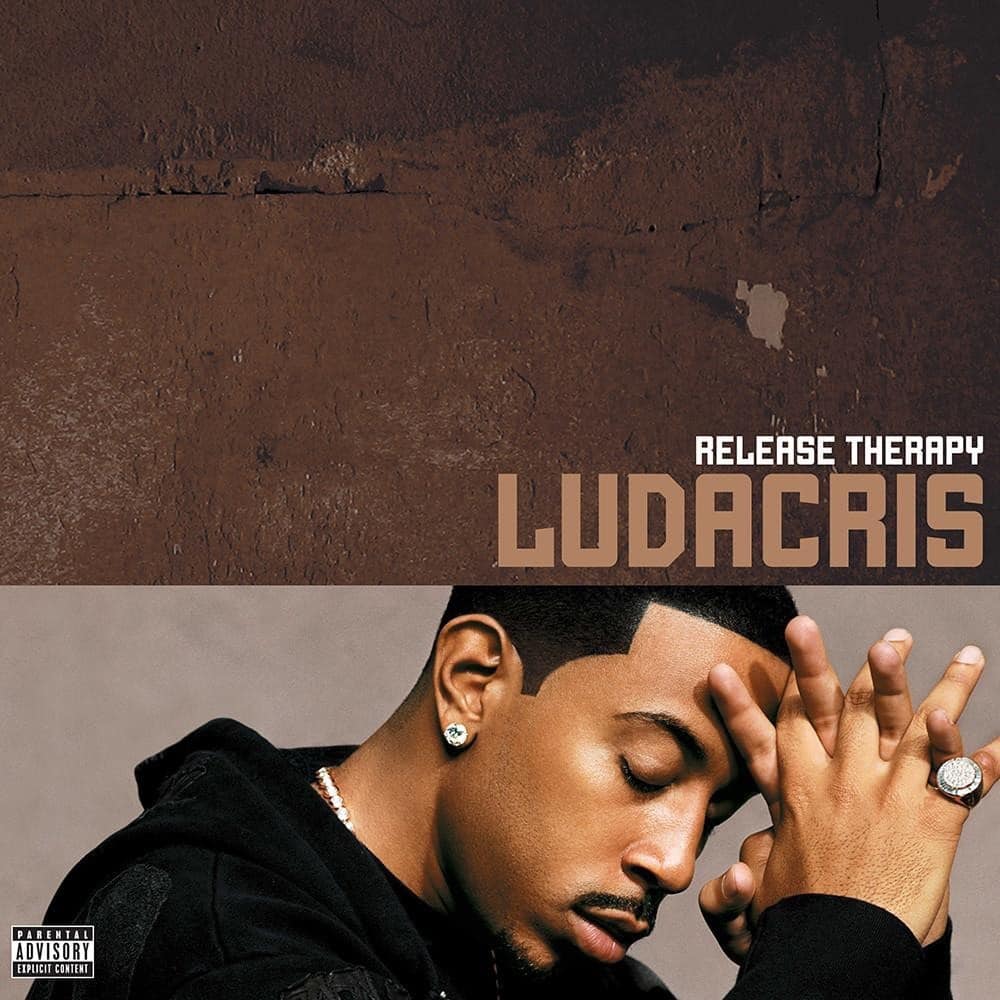 Released: September 26, 2006
Label: Disturbing tha Peace, Def Jam South
Singles: "Money Maker", "Grew Up a Screw Up", "Runaway Love", "Girls Gone Wild", "Slap"
Features: Young Jeezy, Field Mob, Beanie Sigel, Pimp C, C-Murder, Pharrell, Mary J. Blige, R. Kelly and Bobby Valentino
20. Snoop Dogg – Tha Blue Carpet Treatment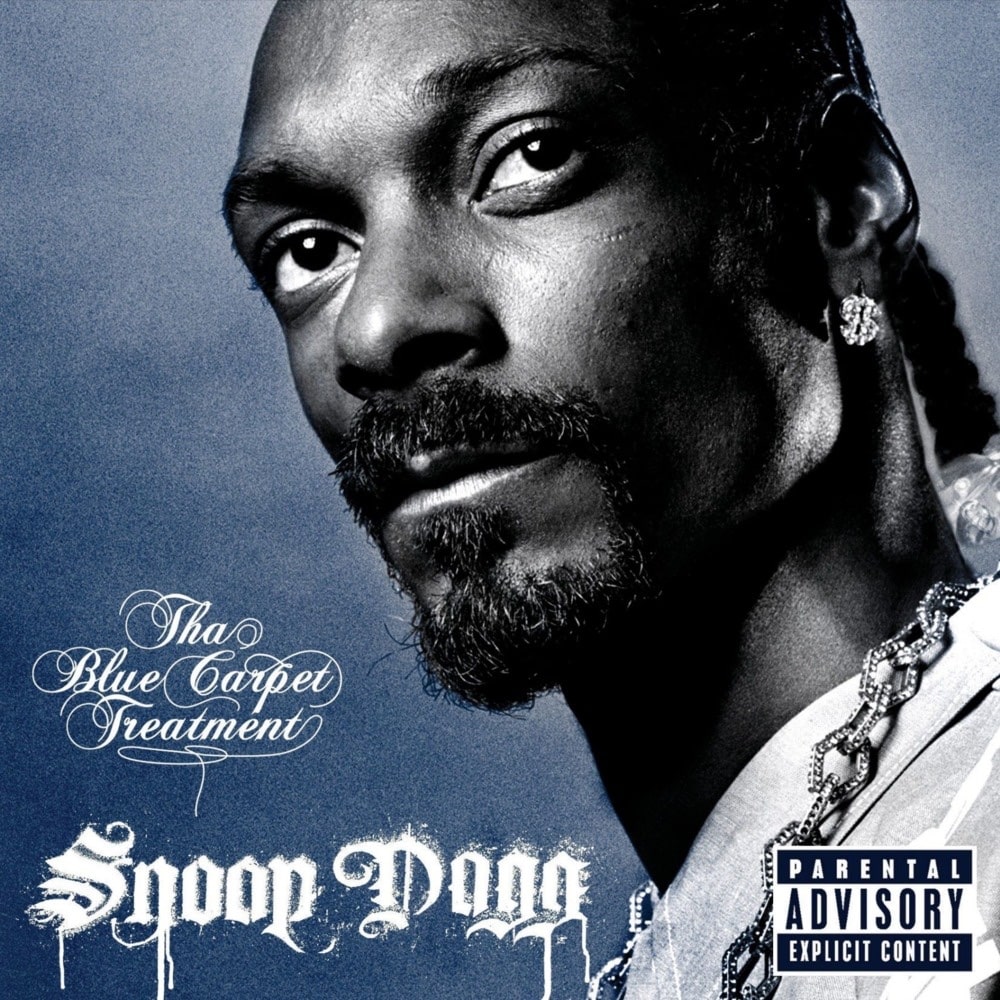 Released: November 21, 2006
Label: Doggy Style, Geffen
Singles: "Vato", "I Wanna Love You", "That's That", "Candy", "Boss' Life"
Features: E-40, MC Eiht, Goldie Loc, Daz Dillinger, Kurupt, George Clinton, Nate Dogg, B-Real, R. Kelly, Damian Marley, The Game, Ice Cube, Akon, Western Union, Jamie Foxx, Warzone, Dr. Dre, D'Angelo, Stevie Wonder
19. AZ – The Format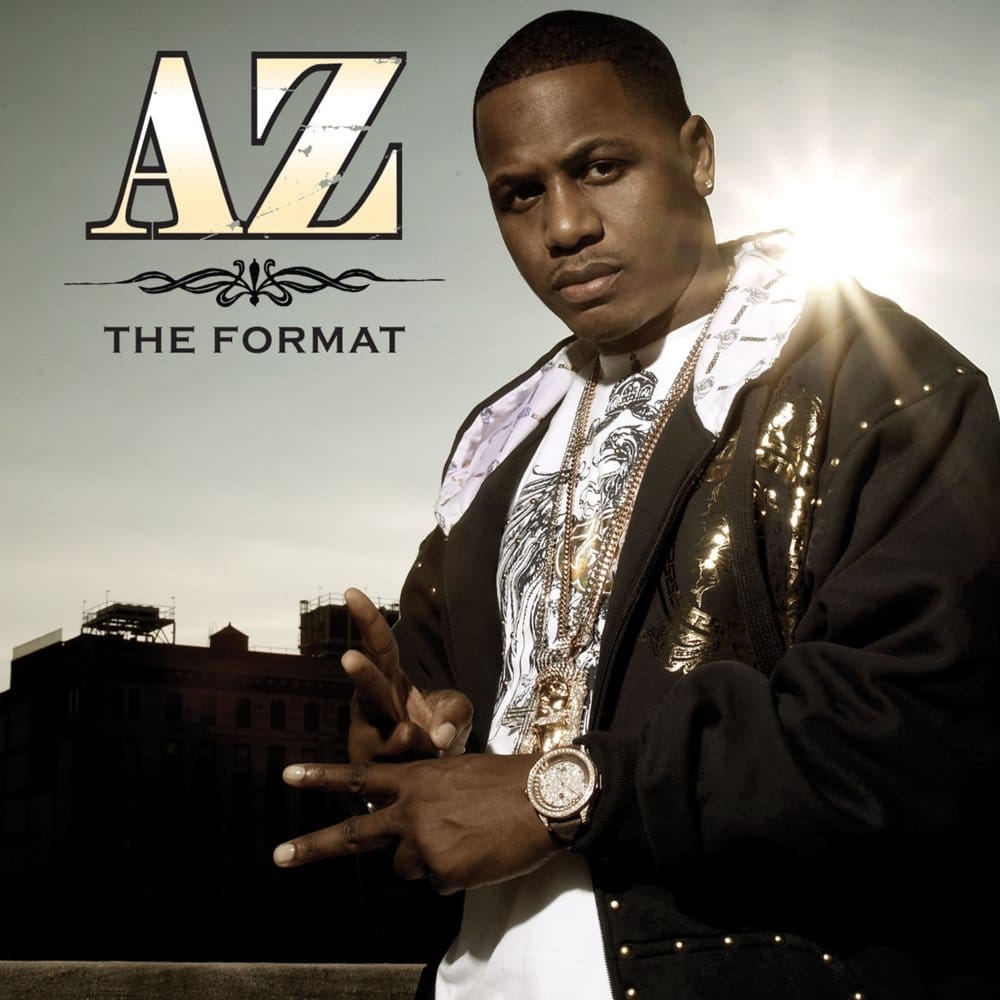 Released: November 7, 2006
Label: Quiet Money, Fast Life Music, Koch
Singles: "The Format"
Features: M.O.P., Little Brother, Fresh, Samson, Jha Jha
18. Jim Jones – Hustler's P.O.M.E. (Product of My Environment)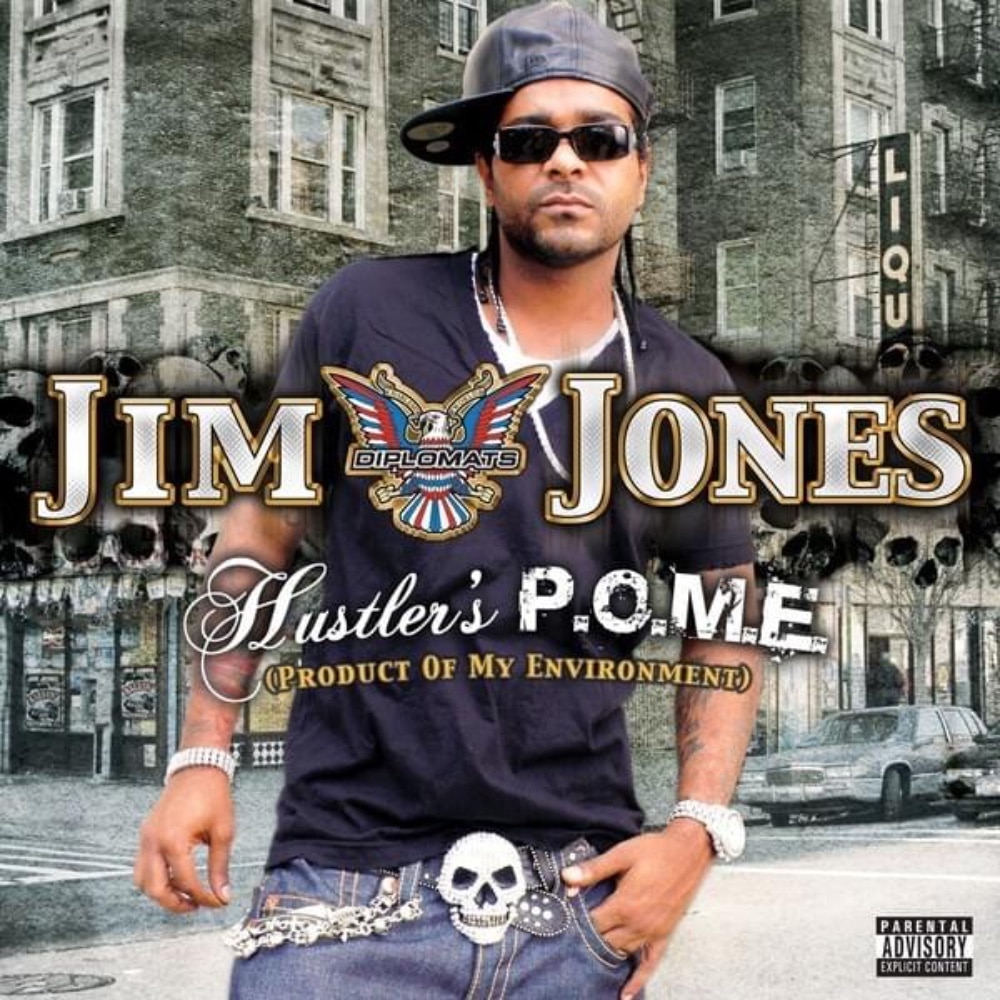 Released: November 7, 2006
Label: Diplomat, Koch
Singles: "We Fly High", "Emotionless"
Features: Cam'ron, Juelz Santana, Hell Rell, Jha Jha, Lil Wayne, Stack Bundles, Max B, Rell
17. The Game – Doctor's Advocate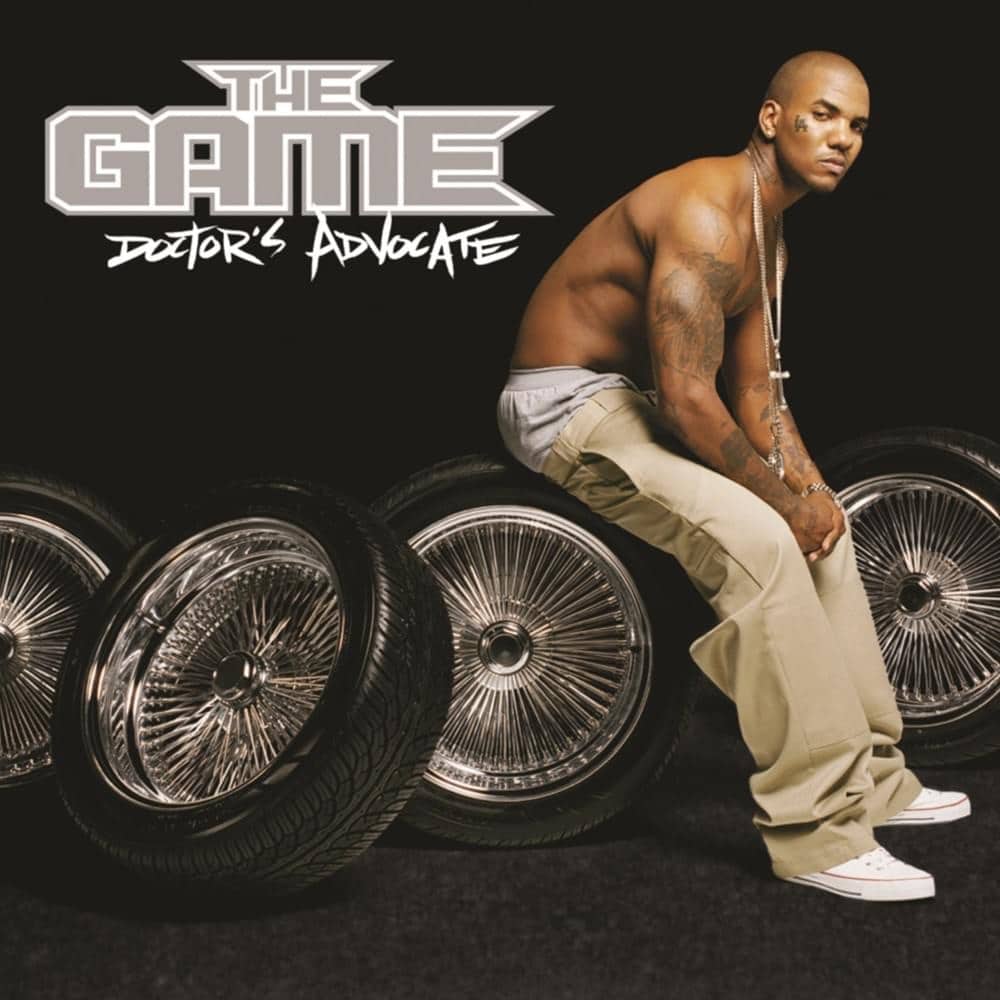 Released: November 14, 2006
Label: Geffen
Singles: "It's Okay (One Blood)", "Let's Ride", "Wouldn't Get Far"
Features: Busta Rhymes, Kanye West, Nas, Nate Dogg, Snoop Dogg, Tha Dogg Pound, Jamie Foxx and Xzibit
16. Three 6 Mafia – Most Known Unknown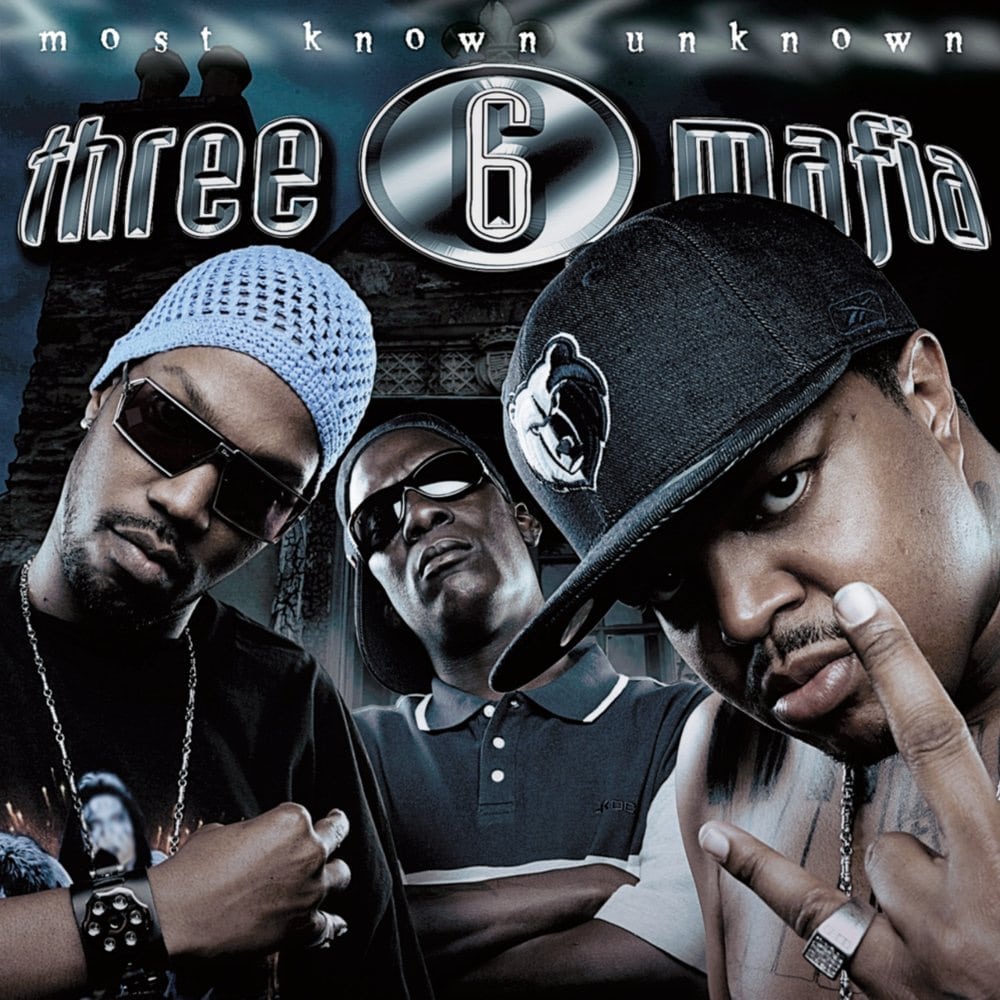 Released: September 27, 2005
Label: Hypnotize Minds, Sony Urban, Columbia
Singles: "Stay Fly", "Poppin' My Collar", "Side 2 Side"
Features: Mike Jones, Paul Wall, Slim Thug, Trick Daddy, Mr. Bigg, 8Ball & MJG, Young Buck, Remy Ma, Bow Wow, Kanye West, Lil' Flip, Hypnotize Camp Posse
15. The Coup – Pick a Bigger Weapon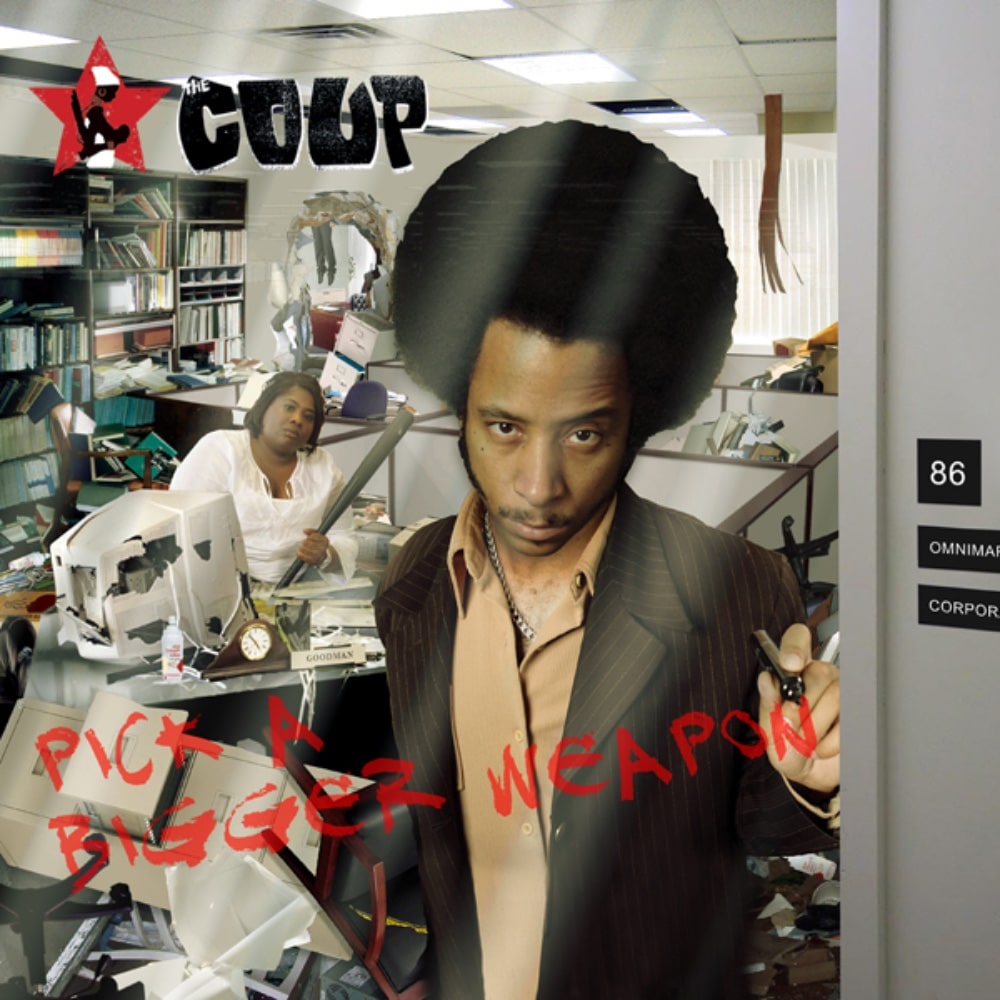 Released: April 25, 2006
Label: Epitaph Records
Singles: N/A
Features: Black Thought, Talib Kweli, Jello Biafra, Silk E, Tom Morello
14. Murs & 9th Wonder – Murray's Revenge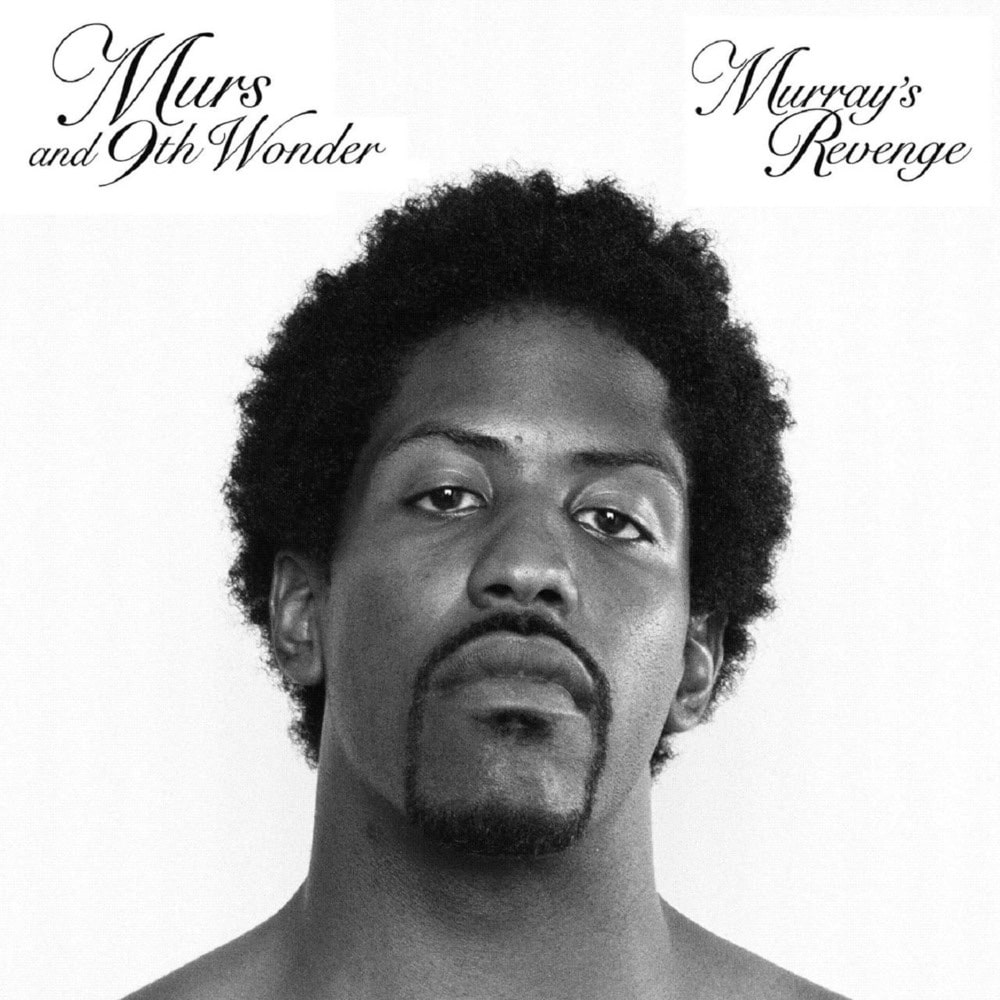 Released: March 21, 2006
Label: Record Collection
Singles: N/A
Features: Rapper Big Pooh, Joe Scudda
13. Ghostface Killah – More Fish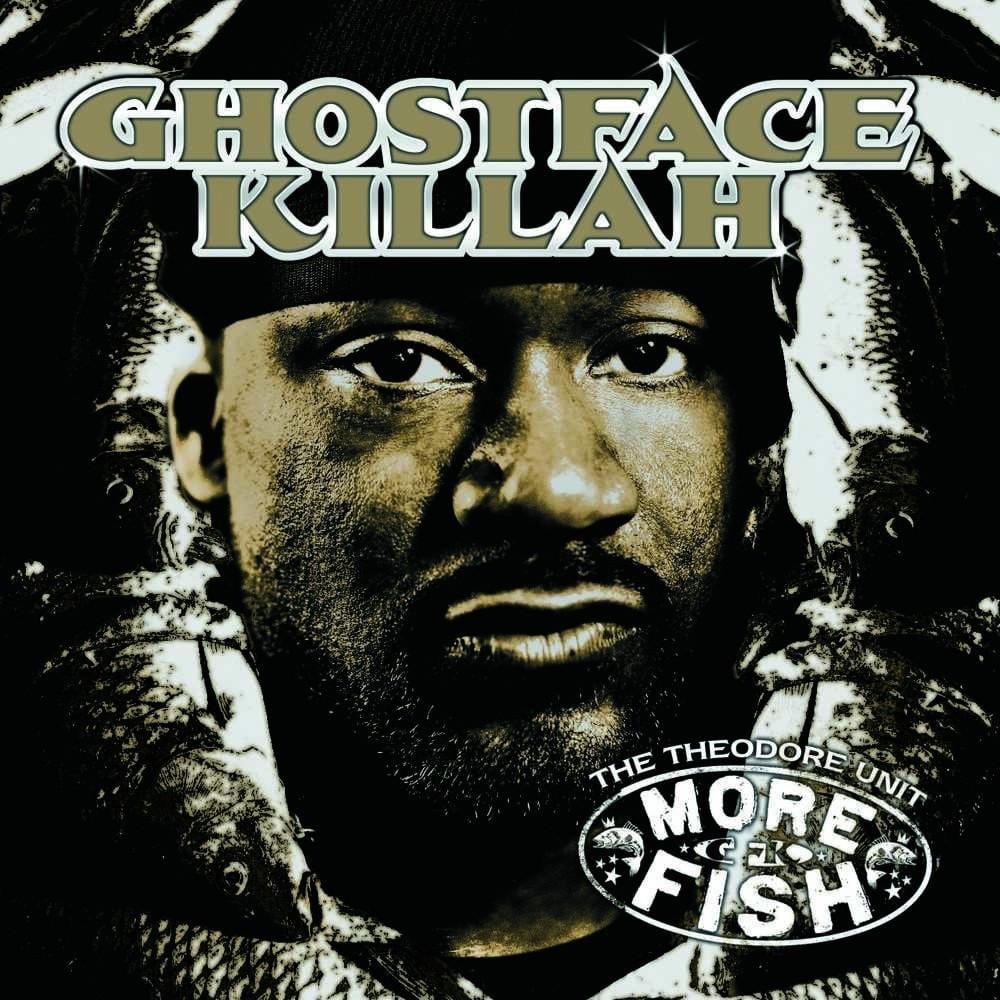 Released: December 12, 2006
Label: Def Jam
Singles: N/A
Features: Theodore Unit (Cappadonna, Shawn Wigs, Trife Da God, Sun God), Redman, Sheek Louch, Killa Sin, Kanye West, Amy Winehouse, Eamon, Ne-Yo, Mr. Maygreen
12. Birdman & Lil Wayne – Like Father, Like Son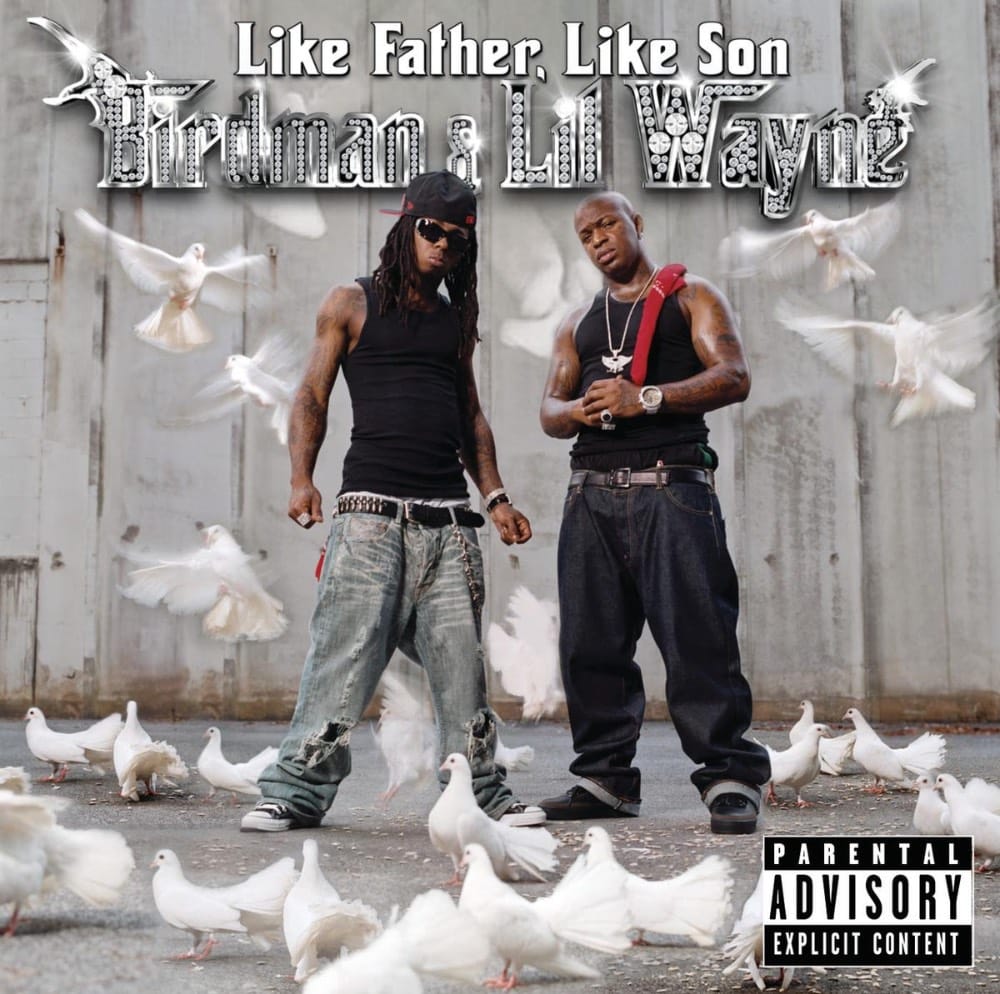 Released: October 31, 2006
Label: Cash Money, Universal Motown
Singles: "Stuntin' Like My Daddy", "Leather So Soft", "You Ain't Know"
Features: Fat Joe, T-Pain, Rick Ross, Tha Dogg Pound and All Star Cashville Prince
11. OutKast – Idlewild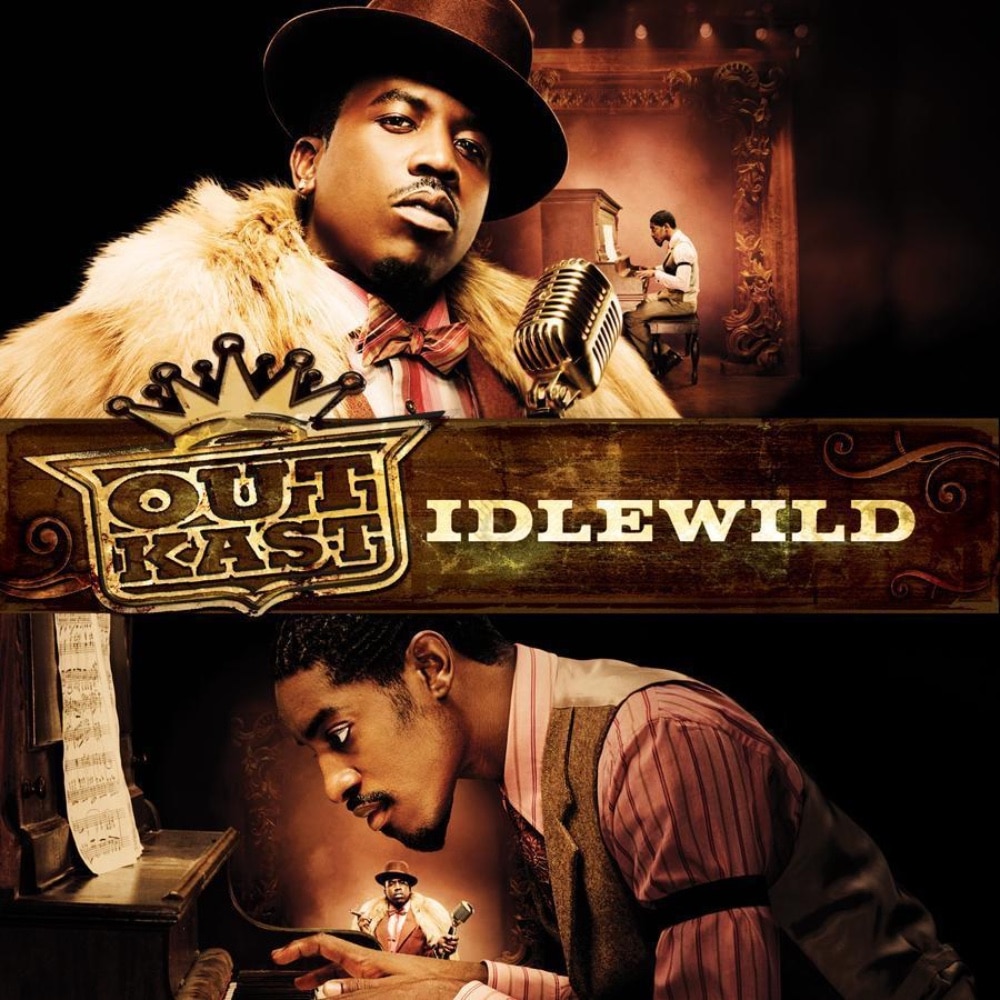 Released: August 22, 2006
Label: LaFaceJive
Singles: "Mighty O", "Morris Brown", "Idlewild Blue (Don'tchu Worry 'Bout Me)", "Hollywood Divorce", "The Train"
Features: Scar, Sleepy Brown, Khujo, Lil Wayne, Snoop Dogg, Janelle Monáe, Killer Mike, Macy Gray
10. Rick Ross – Port of Miami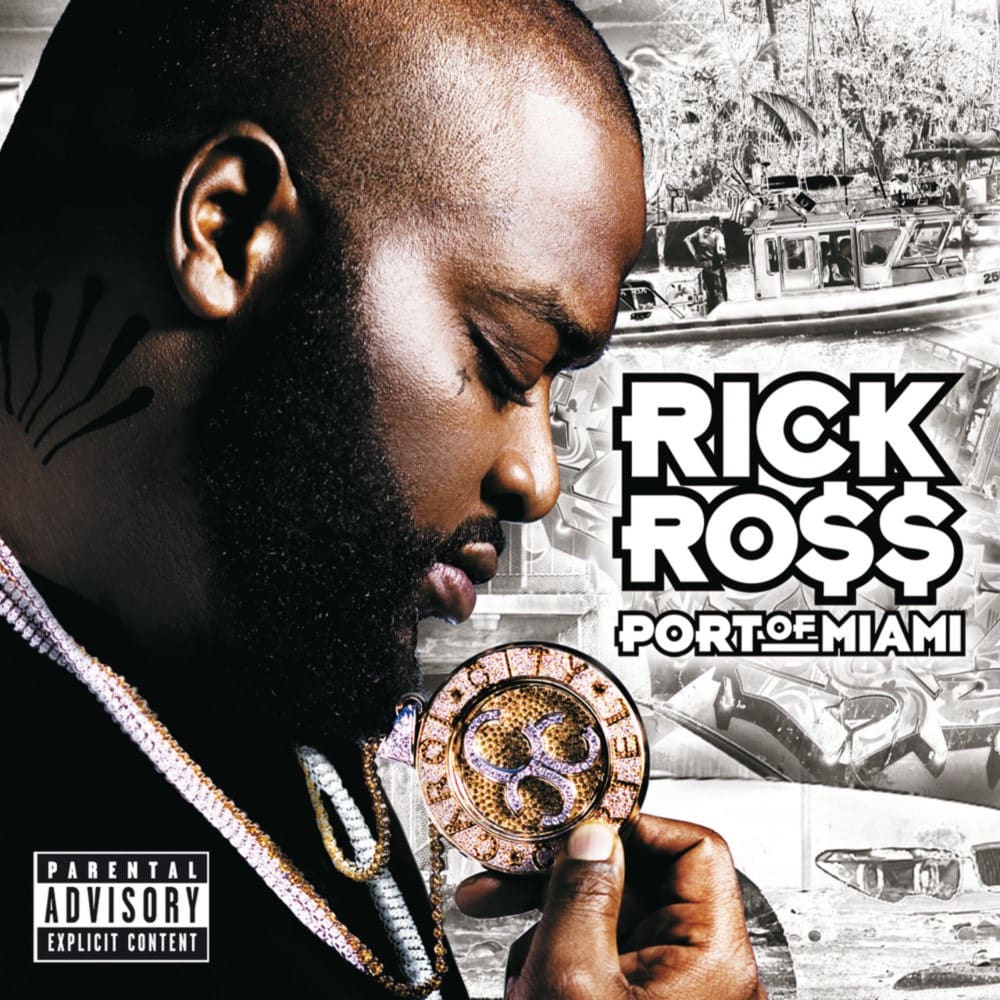 Released: August 8, 2006
Label: Slip-N-Slide, Poe Boy, Def Jam
Singles: "Hustlin'", "Push It"
Features: Jay-Z, Young Jeezy, Dre, Akon, Mario Winans, Rodney, Lloyd, Lil Wayne, Triple C's
9. Jedi Mind Tricks – Servants in Heaven, Kings in Hell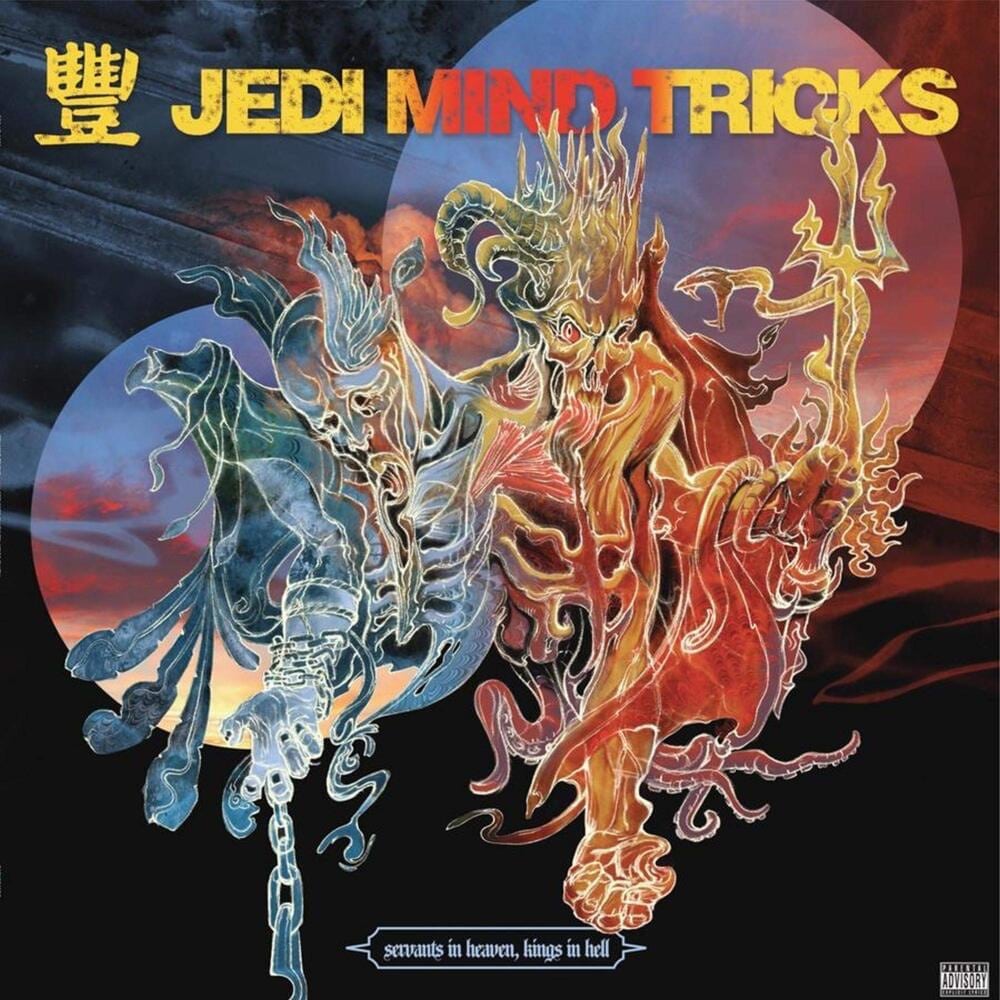 Released: September 19, 2006
Label: Babygrande
Singles: "Heavy Metal Kings"
Features: Shara Worden of My Brightest Diamond, Sean Price, R.A. the Rugged Man, Block McCloud and Army of the Pharaohs members Chief Kamachi and Reef the Lost Cauze.
8. Young Jeezy – Thug Motivation 102: The Inspiration
Released: December 12, 2006
Label: CTE, Def Jam South
Singles: "I Luv It", "Go Getta", "Dreamin'"
Features: R. Kelly, Timbaland, Keyshia Cole, Blood Raw, Slick Pulla, T.I., Project Pat and Three 6 Mafia
7. Nas – Hip Hop Is Dead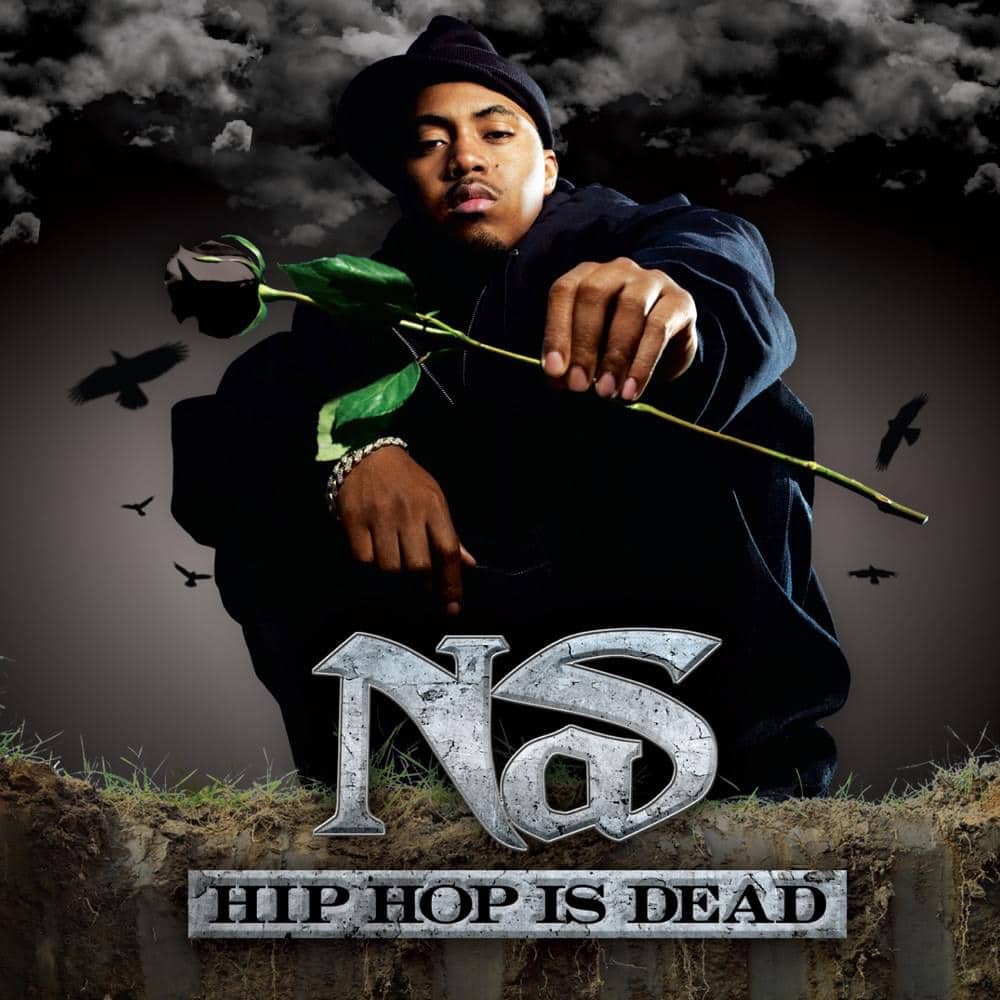 Released: December 19, 2006
Label: The Jones Experience, Def Jam, Columbia
Singles: "Hip Hop Is Dead", "Can't Forget About You"
Features: Kelis, Kanye West, Jay-Z, will.i.am, Snoop Dogg, The Game, Chrisette Michele, Tre Williams, Marsha Ambrosius
6. J Dilla – Donuts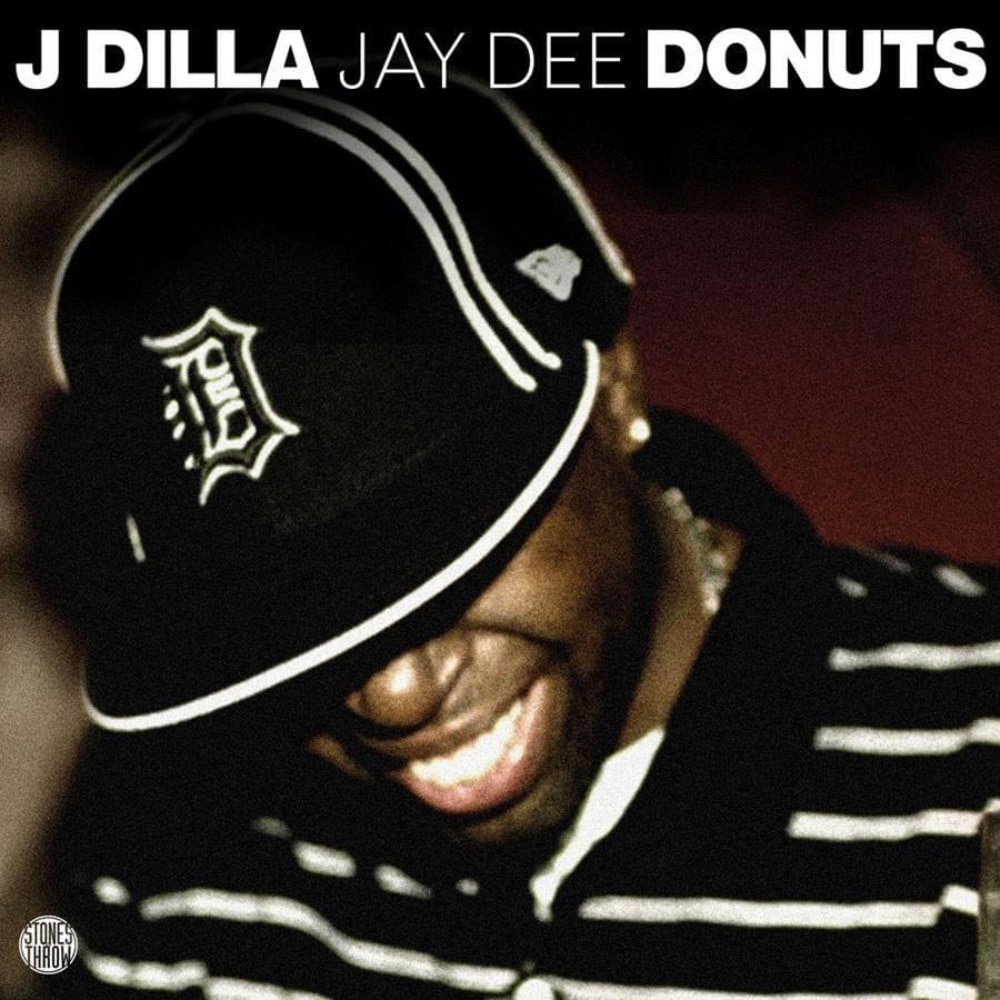 Released: February 7, 2006
Label: Stones Throw
Singles: N/A
Features: N/A
5. T.I. – King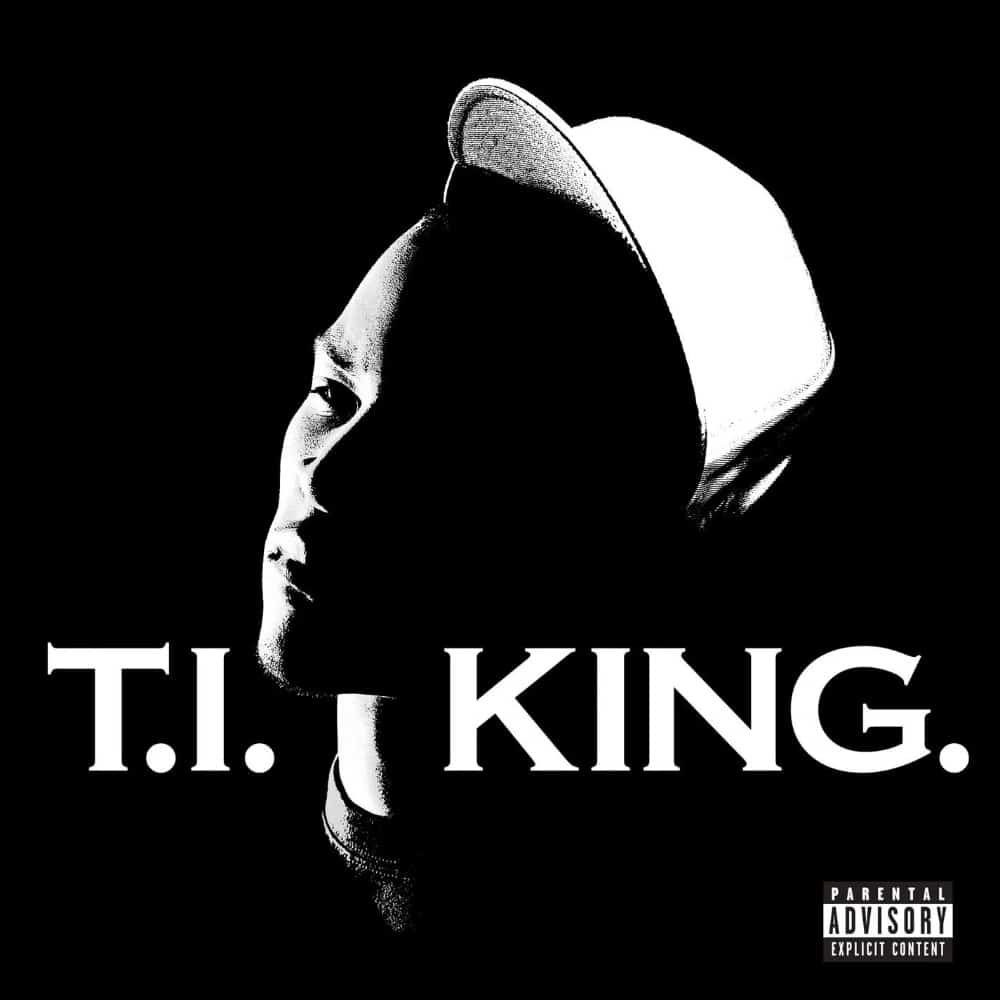 Released: March 28, 2006
Label: Grand Hustle, Atlantic
Singles: "What You Know", "Why You Wanna", "Live in the Sky", "Top Back (Remix)"
Features: Young Buck, Young Dro, DJ Drama, UGK, Jamie Foxx, B.G., Young Jeezy, Pharrell, Common, Governor, PSC, Young Dro
4. The Roots – Game Theory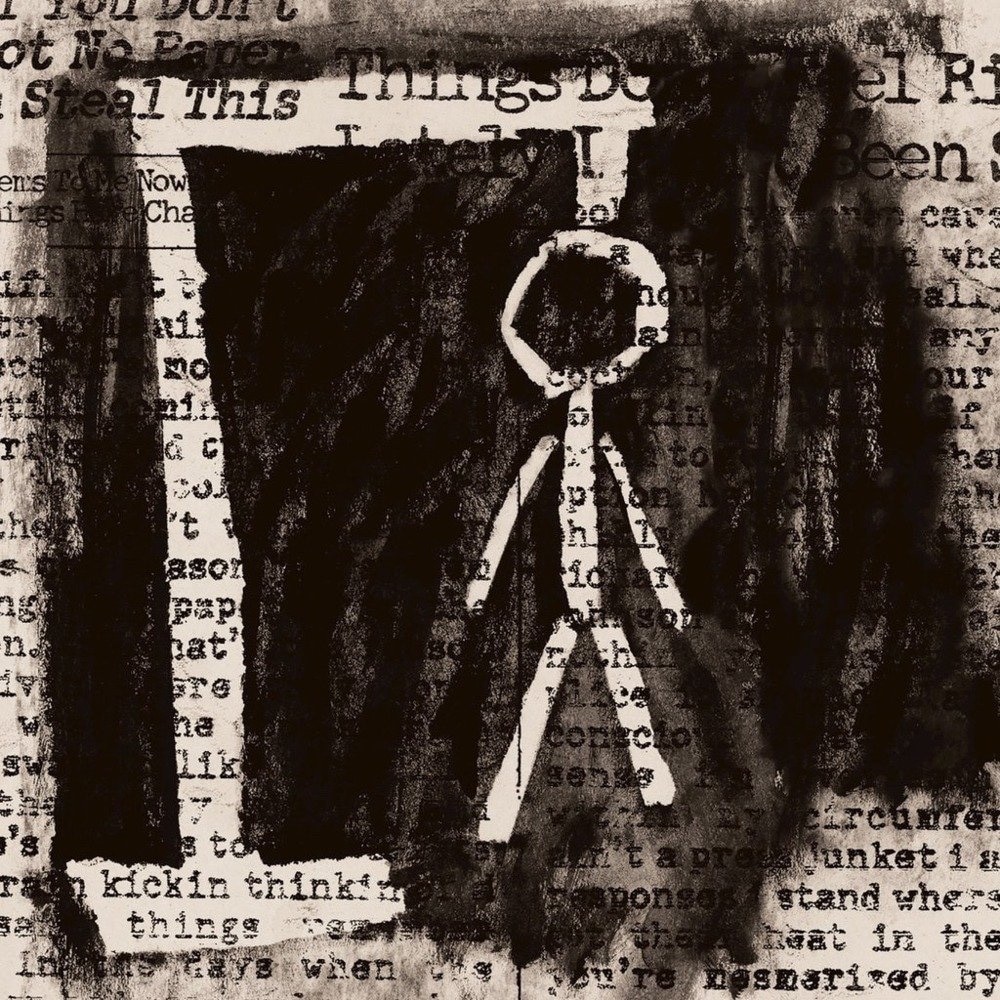 Released: August 29, 2006
Label: Def Jam
Singles: "Don't Feel Right", "In The Music / Here I Come"
Features: Dice Raw, Malik B., Porno, Wadud Ahmad, Peedi Peedi, Bunny Sigler, John-John, Jack Davey
3. Lupe Fiasco – Lupe Fiasco's Food & Liquor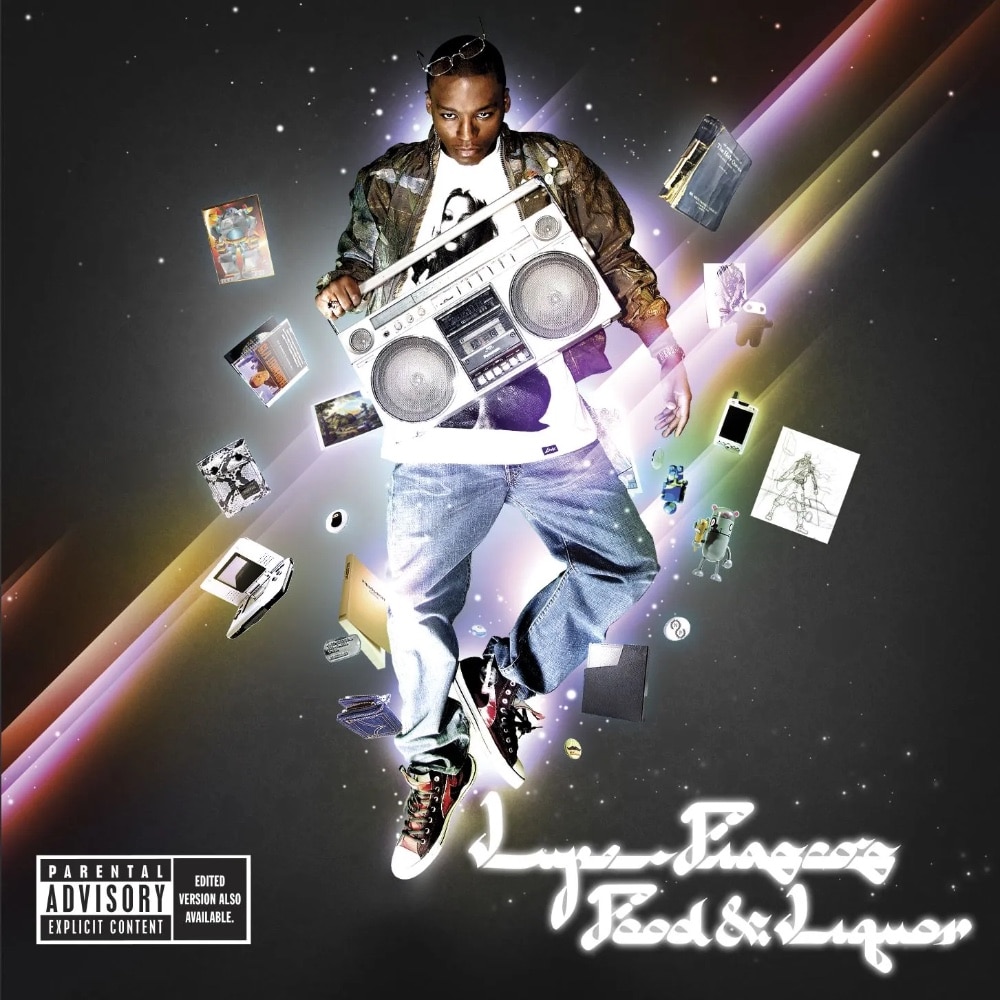 Released: September 19, 2006
Label: 1st & 15th, Atlantic
Singles: "Kick, Push", "I Gotcha", "Daydreamin'"
Features: Gemini, Jay-Z, Matthew Santos, Jill Scott, Jonah Matranga, Sarah Green
2. Ghostface Killah – Fishscale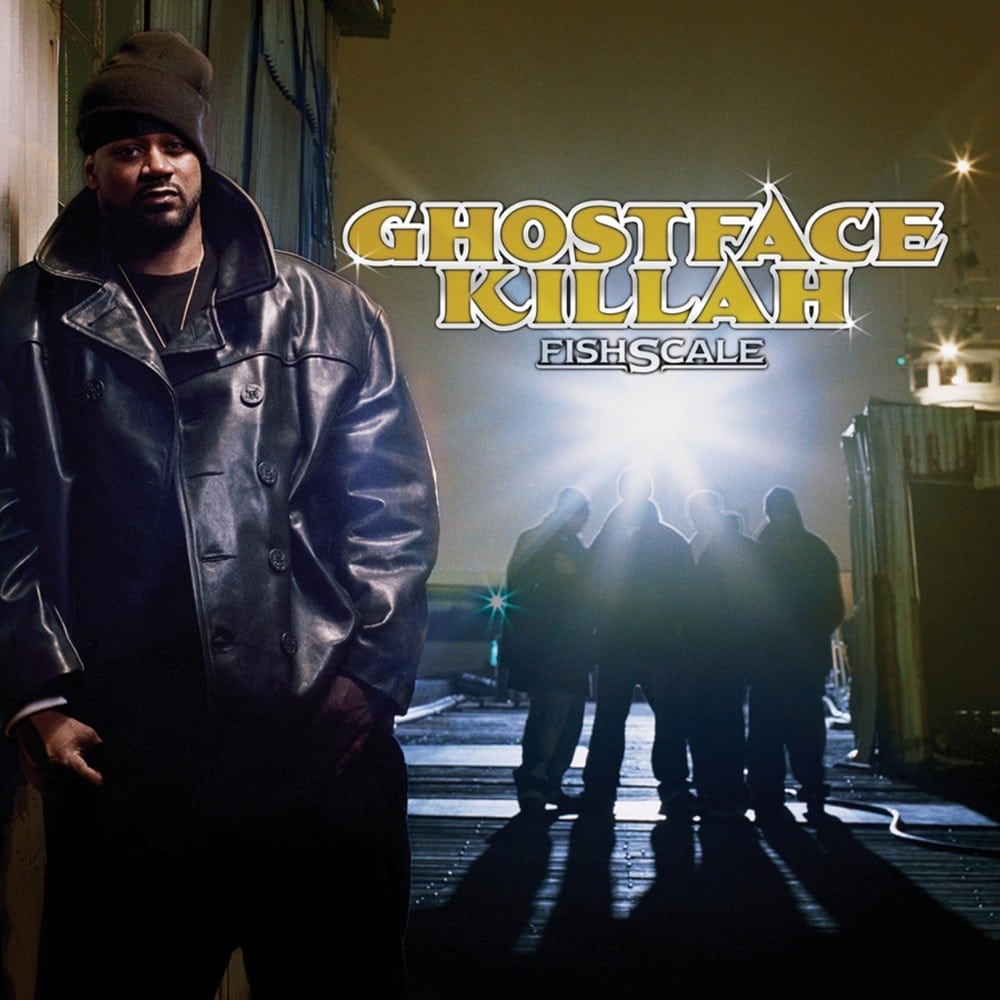 Released: March 28, 2006
Label: Def Jam
Singles: "Be Easy", "Back Like That"
Features: Wu-Tang Clan, Cappadonna, Shawn Wigs, Trife, The Notorious B.I.G., Ne-Yo
1. Clipse – Hell Hath No Fury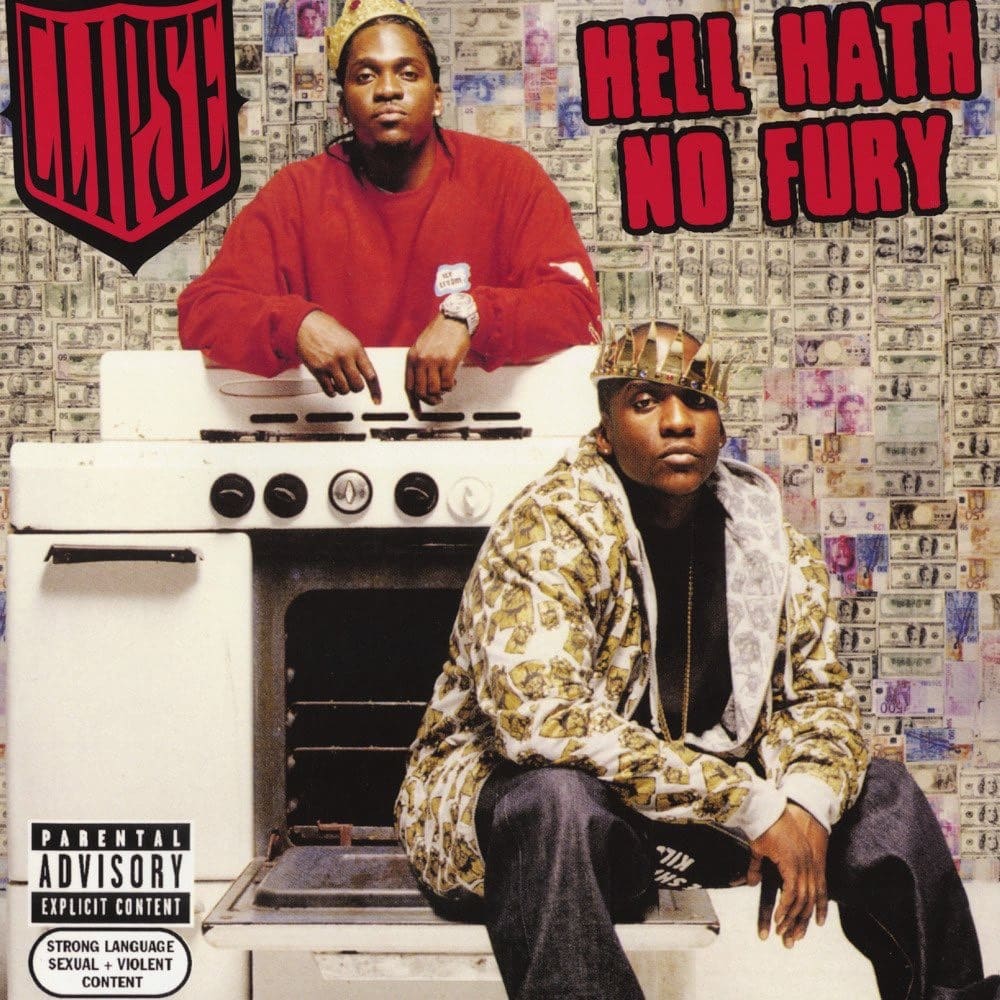 Released: November 28, 2006
Label: Re-Up, Star Trak, Jive
Singles: "Mr. Me Too", "Wamp Wamp (What It Do)"
Features: Pharrell Williams, Slim Thug, Ab-Liva, Re-Up Gang, Roscoe P. Coldchain, Bilal