For our Best Rappers Alive series, we take a look at the top five best rappers, year by year – ranking them on projects dropped, guest verses and overall impact.
With COVID-19 raging across the world, 2020 was a weird year for hip hop, if not for the entire music industry. Most major artists opted to put their upcoming albums on hold out of fear that they wouldn't be able to capitalise on touring and get those lucrative show money.
So this meant the game was wide open for less mainstream rappers to drop, resulting in a very interesting year of music. Alongside releases from Eminem, Drake, Lil Uzi Vert, Pop Smoke and Lil Baby, we also had a flood of underground and independent releases, many of them from the Griselda crew and associates.
From 21 Savage to Jay Electronica and Black Thought, Benny the Butcher to Nas and Freddie Gibbs, here are the best rappers of 2020.
Honourable mentions:
21 Savage
Notable releases: Savage Mode II (with Metro Boomin)
By 2020, 21 Savage was a fully-fledged star. With a number one album on his belt, I Am > I Was, and several hit singles, 2017's "Bank Account" and 2019's "A Lot" with J. Cole, anticipation was at an all-time high for the sequel to his 2016 EP. The Atlanta rapper hadn't missed with a project yet and Savage Mode II shot its way up to the top of his catalogue real quick.
Backed by the bouncy chill of some of Metro Boomin's finest work to date, 21 Savage's dead-eyed flow and nihilistic imagery meshed perfectly with the production, resulting in one of the best trap albums from recent years. Even with high-profile features from Drake and Young Thug scatted throughout the album, 21 Savage is the star of his show here.
Megan Thee Stallion
Notable releases: Good News
Putting the phenomenon that was "WAP" aside, Megan Thee Stallion had one of the best years a new artist could have possibly asked for. On her debut album, Good News, Meg demonstrates her extraordinary versatility as a rapper and songwriter, switching from the gangsta thumps of "Girls in the Hood" to the gritty "Shots Fired" and Beyonce-assisted "Savage Remix." There wasn't a beat or a song that Meg couldn't destroy.
Lil Uzi Vert
Notable releases: Eternal Atake, Lil Uzi Vert vs. the World 2, Pluto x Baby Pluto (with Future)
Lil Uzi Vert were eating good in 2020. After a few years of hungry anticipation for their favourite rapper's next album, they were blessed with Eternal Atake and Lil Uzi Vert vs. the World 2 in back-to-back weeks, then Pluto x Baby Pluto with Future at the end of the year. Between these three albums, the world had the chance to listen to just how good a rapper Uzi truly was with his deceptively complex flow, high-octane delivery and memorable bars.
Jay Electronica
Notable releases: A Written Testimony, Act II: The Patents of Nobility (The Turn)
No-one in the rap game could believe it when it happened – Jay Electronica finally dropped his debut album over a decade after he was hailed as the saviour of hip hop back in the later 2000s. For any other rapper, it would have been a death sentence waiting that long to drop an album, but not for the enigmatic New Orleans MC. With his depth of writing, deliberate flow and timeless bars, Jay Electronica would have fit in well in any hip hop era – from the '80s to now. As an added bonus, if you were a savvy hip hop head, you not only got A Written Testimony but also Act II: The Patents of Nobility (The Turn).
Jay-Z
Notable releases: A Written Testimony
The most pleasant surprise of 2020 wasn't Jay Electronica dropping his debut album, but rather rap fans discovering that Jay-Z was actually featured on 8 of the 10 tracks. Hov is in prime form here, leaning into heavy spiritual references while flexing his immense wealth at the same time, and at times, threatens to upend Jay Electronica off his own album.
Royce da 5'9″
Notable releases: The Allegory
Watching Royce da 5'9″ evolve over the years, from being Eminem's right-hand man during the Slim Shady years to becoming a fully-fledged artist self-producing his own album, has been incredible to watch. At 22 tracks and over an hour's runtime, The Allegory is Royce's densest work to date, but it's necessary to capture him at a career-high, whether it's lyrically, sonically or artistically, he proved himself to be one of the best rappers of 2020 over 20 years deep in his rap career.
Black Thought
Notable releases: Streams of Thought, Vol. 3: Cane & Able
For a rapper who's been around since the early '90s, Black Thought has been hitting a new phase in his rap career. He's been getting all the flowers he deserves, and then some, thanks in part to his legendary Funkmaster Flex freestyle which captured the Philly spitter at the top of his game. Over the past few years, Thought has been expanding his solo catalogue with his Streams of Thought series. 2020 was the year he collaborated with the very underrated Sean C for Streams of Thought, Vol. 3: Cane & Able which is just 30 minutes of straight spitting over dope beats. Thought is timeless.
Stove God Cooks
Notable releases: Reasonable Drought
Not since A$AP Rocky came onto the scene in the early 2010s has there been a debuting artist with such a fully formed aesthetics. Stove God Cooks is the total package – he has the bars, the voice, the melodies, the hooks – and him linking up for Roc Marciano for Reasonable Drought was the best move he could have ever made. The album established him as an underground rapper about to blow and all eyes have been on him ever since.
The Top 5 Best Rappers of 2020
5. Nas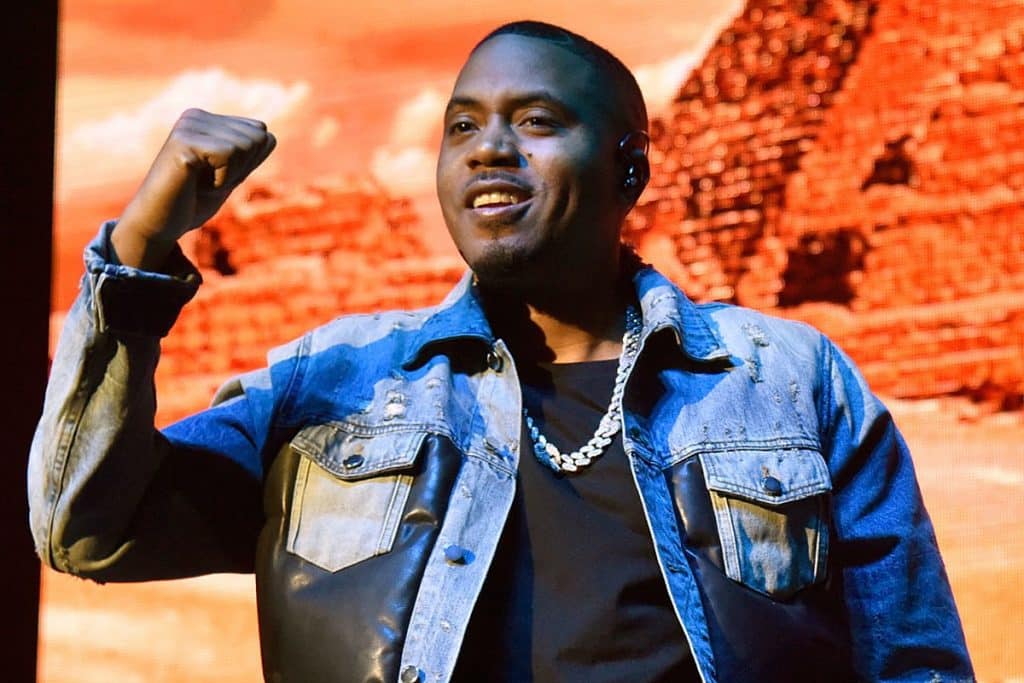 Notable releases: King's Disease
Key guest appearances: Lil Nas X – "Rodeo (Remix)", Alina Baraz- "Until I Met You" , Jhené Aiko – "10k Hours"
Since dropping his acclaimed album Life Is Good in 2012, Nas had been relatively absent from the rap game, save for a few feature appearances here and there. Instead, he was out in the tech world working on becoming hip hop's next billionaire. So when it was announced that Kanye would be fully producing his next album, the hype was through the roof. But like most things in life, the actual product rarely matches the anticipation. Nasir was a major disappointment and so was The Lost Tapes 2 released the following year.
But then in 2020, Nas linked up with Hit-Boy for King's Disease which captured the Queensbridge legend back in his element again. Hit-Boy's production aren't overly dazzling, and maybe that's exactly Nas has always needed – just a straight-forward canvas for him to effortlessly paint his vivid imagery on. The formula worked – King's Disease was Nas' best album in almost a decade and had him spitting that fire like it was '96 all over again.
4. Benny the Butcher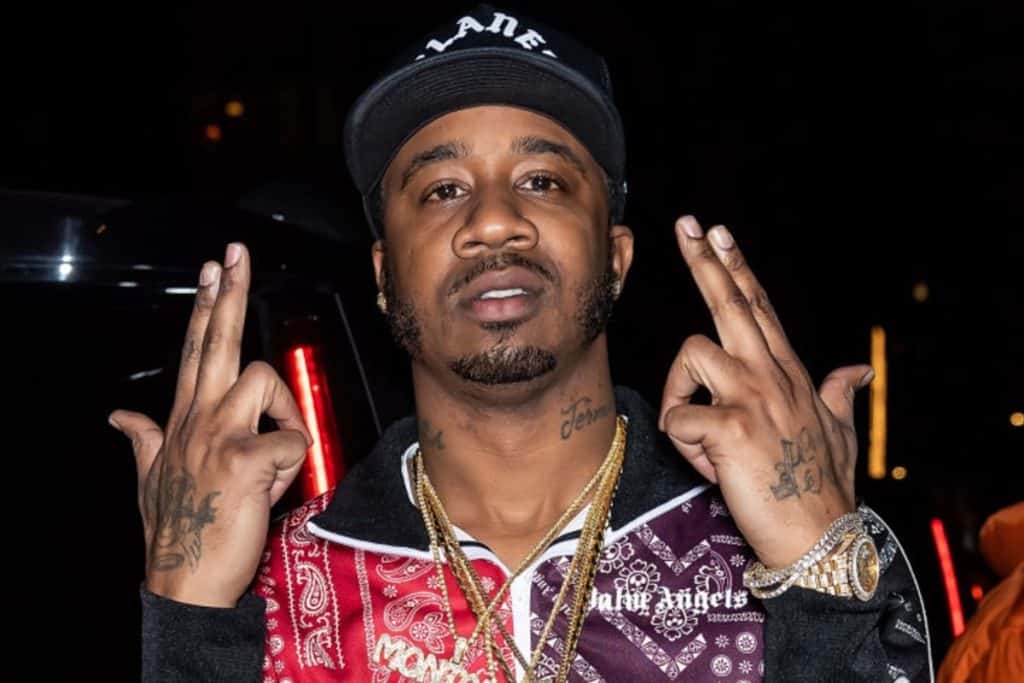 Notable releases: Burden of Proof, Searchin' for a Purpose (with Black Soprano Family), Da Respected Sopranos (with Black Soprano Family and DJ Drama)
Key guest appearances: Westside Gunn – "George Bondo", Westside Gunn – "Allah Sent Me", Westside Gunn – "The Butcher and The Blade", Westside Gunn – "98 Sabers", Conway The Machine – "Spurs 3″, Boldy James – "Scrape the Bowl", Lil Wayne – "Russian Roulette", The LOX – "Think of the LOX", Freddie Gibbs – "Frank Lucas"
2020 was a relatively quiet for Benny the Butcher, especially when you compare it to his output in other years. Still, a quiet year for Benny means a collaboration album with Hit-Boy (which also happened to be his most commercial effort to date), and a couple of releases with the Black Soprano Family. Instead, it was in his guest verses where Benny really shined this year. Whether it was on Westside or Conway's albums, a feature with Lil Wayne, going toe-to-toe with The LOX, or stealing the show on Freddie Gibbs' "Frank Lucas" Benny proved he was in the elite of the elite in 2020.
3. Lil Baby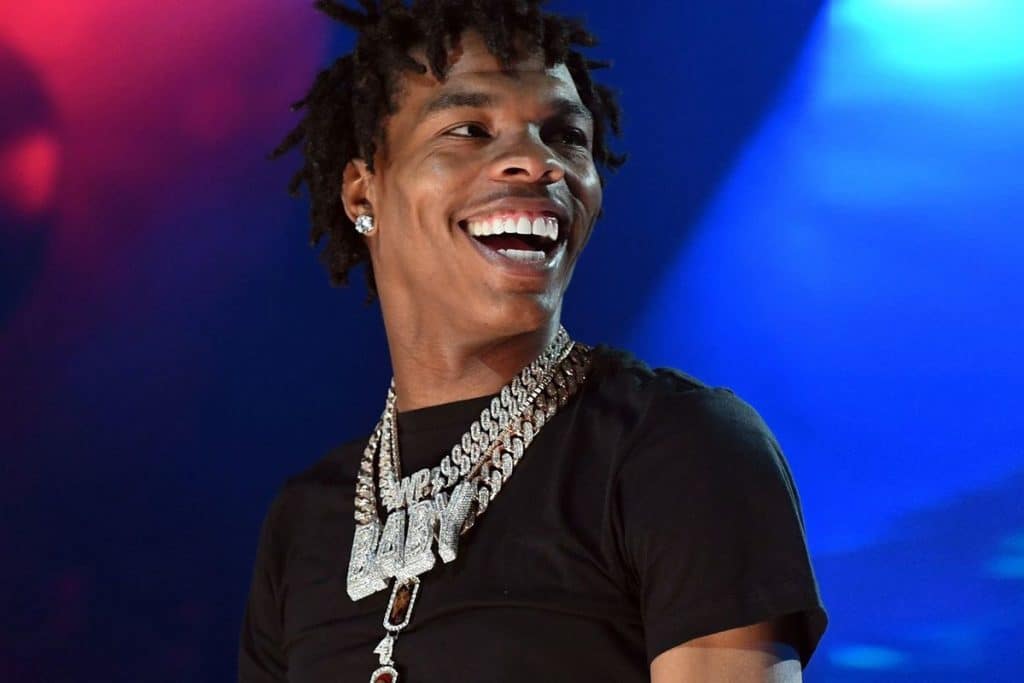 Notable releases: My Turn
Key guest appearances: Moneybagg Yo – "U Played", Lil Wayne – "I Do It", Future – "Life Is Good (Remix)", Lil Durk – "3 Headed Goat", Polo G – "Be Something", Gucci Mane – "Both Sides", YoungBoy Never Broke Again – "One Shot", Pop Smoke – "For the Night", Blac Youngster – "I Met Tay Keith First", 42 Dugg – "Not a Rapper", Juicy J – "Spend It"
Coming off two monster years in 2018 and 2019 that established him the hottest rapper in the game, Lil Baby set out to carry on momentum with his sophomore album, My Turn. The release became his first number one album and was a strong effort to cement his position at the top of the rap game, but it was really "The Bigger Picture" that separated Lil Baby from his peers. The Atlanta rapper turned his distinctive flow onto issues of social protest and the song was as catchy as it was moving thanks to his superb songwriting skills.
2. Conway the Machine
Notable releases: Lulu (with The Alchemist), No One Mourns the Wicked (with Big Ghost), From King to a God
Key guest appearances: Freddie Gibbs – "Babies & Fools", Westside Gunn – "George Bondo", Westside Gunn – "Allah Sent Me", Westside Gunn – "The Butcher and The Blade", Benny the Butcher – "War Paint", Royce da 5'9″ – "FUBU", Armani Caesar – "Gucci Casket", Westside Gunn – "98 Sabers"
Conway the Machine was hungry in 2020. Straight off the bat he dropped two collaboration albums – one with Alchemist and one with Big Ghost – that showcased his gritty flow and ridiculous bars over the grimiest production available in the rap game. But both these releases were really there to set him up for the crowning achievement in catalogue to date – From King to a God, an epic debut album that feels bigger that anything Conway's done before and displays his lyrical talent in full effect.
1. Freddie Gibbs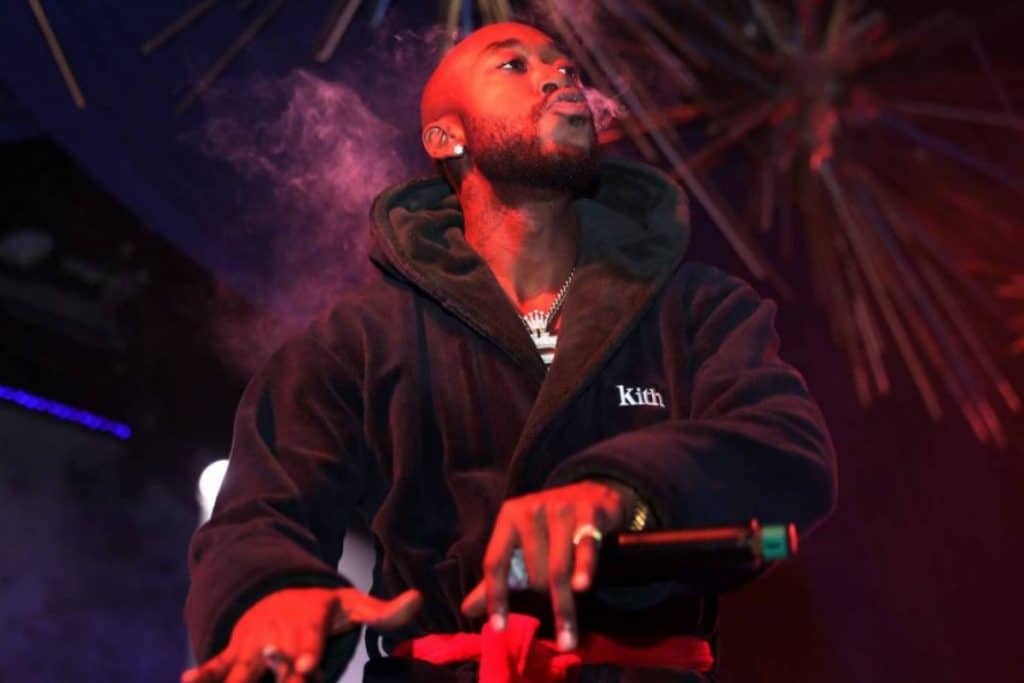 Notable releases: Alfredo (with The Alchemist)
Key guest appearances: Boldy James – "S.N.O.R.T.", Westside Gunn – "$500 Ounces", Conway the Machine – "Seen Everything but Jesus", Benny the Butcher – "One Way Flight"
Freddie Gibbs has been on the run of a lifetime. Have one listen to him rap on "1985" – the first track off Alfredo – and tell me that wasn't one of the finest lyrical performances in recent history. Fresh off dropping the soon-to-be Madlib-produced classic, Bandana, the previous year, Gibbs linked up with The Alchemist for another AOTY contender and to cement his position as the best rapper in the game right now. Gibbs' talent for spitting ridiculously hard bars and infusing them with catchy melodies is on full display here, and there's no way that any hip hop head can finish listening to Alfredo and not think: Freddie Gibbs was the best rapper of 2020.