For our Best Rappers Alive series, we take a look at the top five best rappers, year by year – ranking them on projects dropped, guest verses and overall impact.
The last year of the 2010s, 2019 was an uncharacteristically quiet year for hip hop. Outside of Kanye, Tyler, the Creator, and Juice Wrld, there weren't many huge albums that year. The biggest numbers of the year belonged to Post Malone.
To truly understand the greatness of 2019, you had to dig beyond the surface and into the niches. There were landmark releases from Rapsody, Freddie Gibbs, Maxo Kream, Danny Brown, Denzel Curry, as well as from the UK, with names like Stormzy, Little Simz and Dave all making a splash in 2019.
From Young Thug, J. Cole, and Pusha T, to Freddie Gibbs, Benny the Butcher and Rapsody, here are the best rappers alive of 2019.
Honourable mentions:
Tyler, the Creator
Notable releases: Igor
Tyler the Creator was already an influential force in the hip hop world in 2019 after working for over a decade as a shape-shifting chameleon who could seemingly do anything he wanted. However, with the release of his fifth studio album the genre-bending singer, songwriter, rapper and producer blew up even further into superstardom. A wild ride through old-school hip hop grooves, neo-soul moods and alternative production techniques, IGOR created new possibilities for rap music and pushed boundaries for the artform. The critically acclaimed and commercially successful IGOR marked Tyler's first appearance in the top spot on the Billboard album chart, and the record also earned the rapper his first Grammy award for Best Rap Album.
DaBaby
Notable releases: Baby on Baby, Kirk
North Carolina rapper DaBaby debuted in 2017 and immediately began building his brand of a hardened street MC with a dynamite flow with a series of successful mixtapes. Two years later he would make his major label debut and become a household name across the US and beyond. With his breakout single "Suge", which entered the Billboard top 10, DaBaby was soon a household name. In 2019 he signed a deal with Interscope Records and released his album Baby on Baby.
Suddenly his unique brand of southern trap beats and first person narrative rhymes was showing up on pop station playlists. By the year's end the rapper followed with his second solo album. It was an even bigger success than the first. Kirk debuted at #1 on the Billboard album chart. Both records set the stage for another chart-topping success with DaBaby's third album Blame it on Baby in 2020.
Young Thug
Notable releases: So Much Fun, Slime Language 2 (with YSL Records)
Young Thug's breakthrough in 2019 was a long time coming. For a decade leading up to the release of his debut album So Much Fun, the rapper was dropping singles, mixtapes and high-profile collabs with artists like Gucci Mane, Migos, Travis Scott and Rich Homie Quan. Although he enjoyed some mainstream success on tracks like "Lifestyle," "Throw Sum Mo" and "Havana," he was never a crossover superstar. That all changed in 2019.
So Much Fun featured more big name guests including Lil Uzi Vert, Gunna and Lil Duke. The record rolls on hard Southern trap production, courtesy of Wheezy, Pi'erre Bourne, ATL Jacob and others. Meanwhile, Young Thug serves up real-life tales of life in the hustle in his distinctive high-pitch voice. To top off the monumental year that was Young Thug's 2019, the rapper won a Grammy award for his contributions to Childish Gambino's groundbreaking single "This is America."
Denzel Curry
Notable releases: Zuu
2019 took off for South Florida hip-hop artist Denzel Curry. Since dropping his first tracks in 2014 he had already enjoyed five years of success as a solo artist. He had released two studio albums and a string of singles and mixtapes. His music was connecting with hip-hop fans around the world. However, in 2019 that audience would grow tenfold.
Denzel Curry would first release two singles ahead of the May 2019 release of his breakout album Zuu. Mixing modern trap experimentation and old-school hip-hop flavor, Curry's single "Ricky" (written for his father) enjoyed widespread appeal and significant crossover success. Denzel achieved a number of firsts in the promotion of the album, including his first television appearance on Jimmy Fallon and an award-winning performance on Australian television.
Maxo Kream
Notable releases: Brandon Banks
Houston emcee Maxo Kream first debuted his signature staccato, rhythmic and melodic flow in 2013. A long string of independently released singles, EPs and albums followed. The rapper made a name for himself in underground circles with hard tales from the real-life drama of a practicing gangster.
Maxo Kream's sound pairs his hypnotic street poetry with classic boom-bap and modern downtempo trap beats. In 2019 he dropped his major label debut album Brandon Banks and introduced his world of drive-by shootings and prison visits to the mainstream. The record was bolstered by high-profile features from artists like Travis Scott, A$AP Ferg and indie hip-hop queen Megan Thee Stallion.
5. Rapsody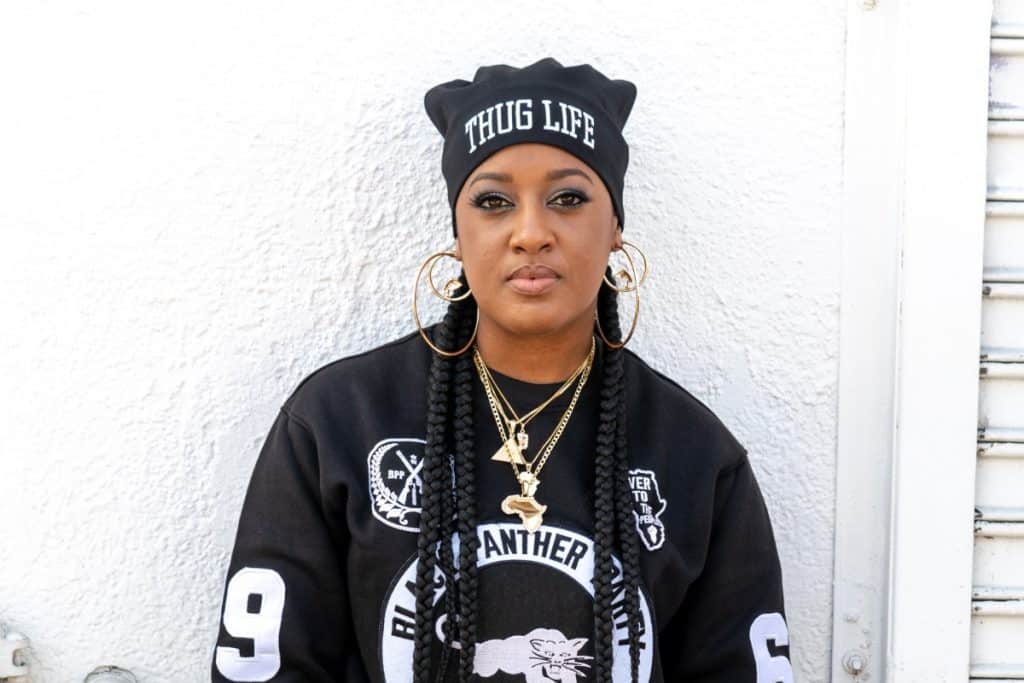 Notable releases: Eve
Key guest appearances: The Karrin Allyson Sextet – "Big Discount" , Elle Varner – "Wishing Well"
Rapsody's 2019 album Eve opens with the heartbreaking soul of the great Nina Simone's "Strange Fruit." With that, the singer introduces a record that makes a powerful statement on black pride and female empowerment. Each track is named for a famous black woman from history, literature or film. The record pairs hard rap with beat poetry, jazz-infused grooves and Rapsody's fearless personal and social commentary.
Rapsody was already a respected, Grammy-nominated artist with a deep catalog of material under her belt when she released Eve. However, even for her the record covered courageous new ground as the rapper directly addressed the struggles of black women. She pulls no punches as she calls out friends, foes and oppressors of all shapes and sizes, cementing herself as one of the best female rappers of all time.
4. Pusha T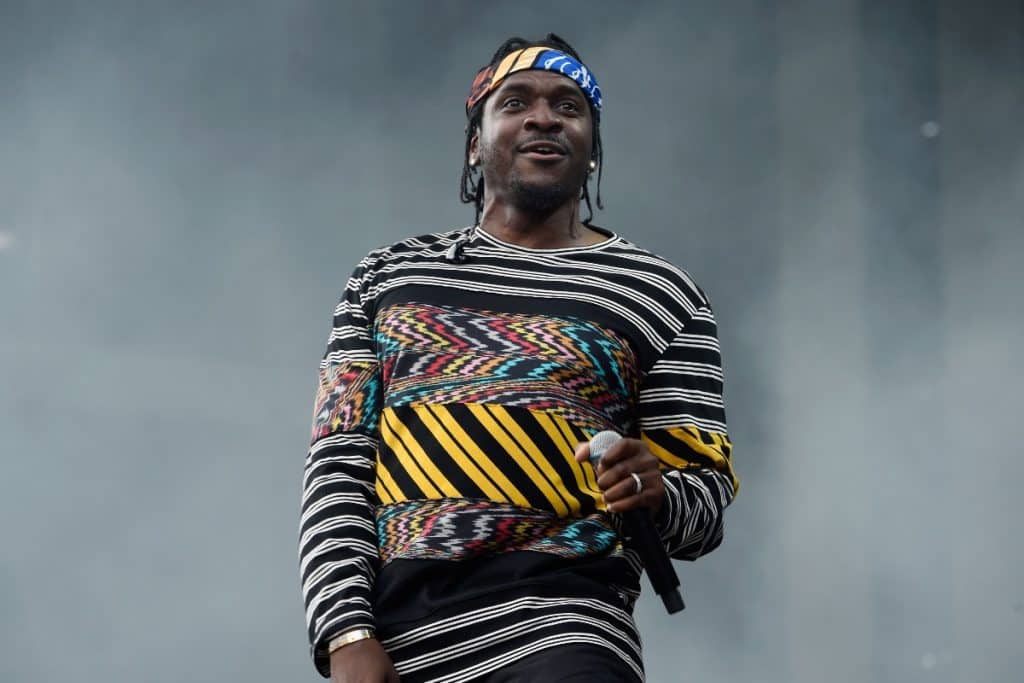 Notable releases: N/A
Key guest appearances: Goldlink's "Coke White / Moscow", Benny The Butcher's "18 Wheeler", Freddie Gibbs' "Palmolive", YBN Cordae's "Nightmares Are Real", IDK's "Porno"
Off the strength of his guest appearance on Gibbs' "Palmolive" alone – which is in contention for best verse on the best rap album of that year – Pusha T would warrant a mention on this list. Then you throw in what he did on Benny The Butcher's "18 Wheeler" and the rest of his features for 2019, and the Clipse rapper is a lock for this year. It's clear that Pusha was in album writing mode when he was handing out these verses, because they all have the Daytona, crystal-clear clarity to them delivered in his usual dismissive snarl.
3. J. Cole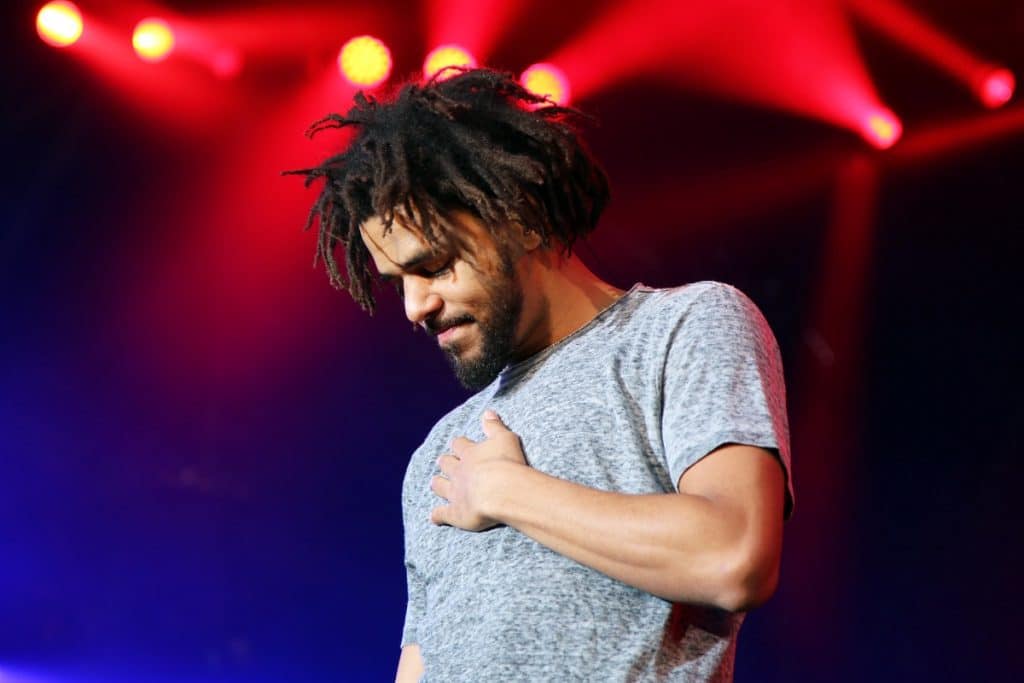 Notable releases: Revenge of the Dreamers III (with Dreamville Records)
Key guest appearances: 21 Savage – "A Lot", Offset – "How Did I Get Here", Ty Dolla $ign – "Purple Emoji", Young Thug – "The London", Gang Starr – "Family and Loyalty", Big K.R.I.T. – "Prove It"
J. Cole entered 2019 already at the top of his game. With a decade of award-winning music and multi-platinum albums under his belt. His independent label Dreamville Records had grown into a hit-making machine distributed by Interscope Records. The rapper and label kicked off the year with an ambitious compilation.
With a seemingly endless list of celebrity features, J. Cole and crew hit the studio to record an 18 track album in just ten days. The record Revenge of the Dreamers III debuted at number one on the Billboard album chart. The album spawned numerous hit singles and kept all of the artists involved at the top of the charts for months, with Cole at center stage. But the North Carolina rapper's biggest argument for best rapper alive status is what he did with his features. From 21 Savage and Offset to Young Thug and Gang Starr, whatever track Cole jumped on, he was guaranteed to melt.
2. Freddie Gibbs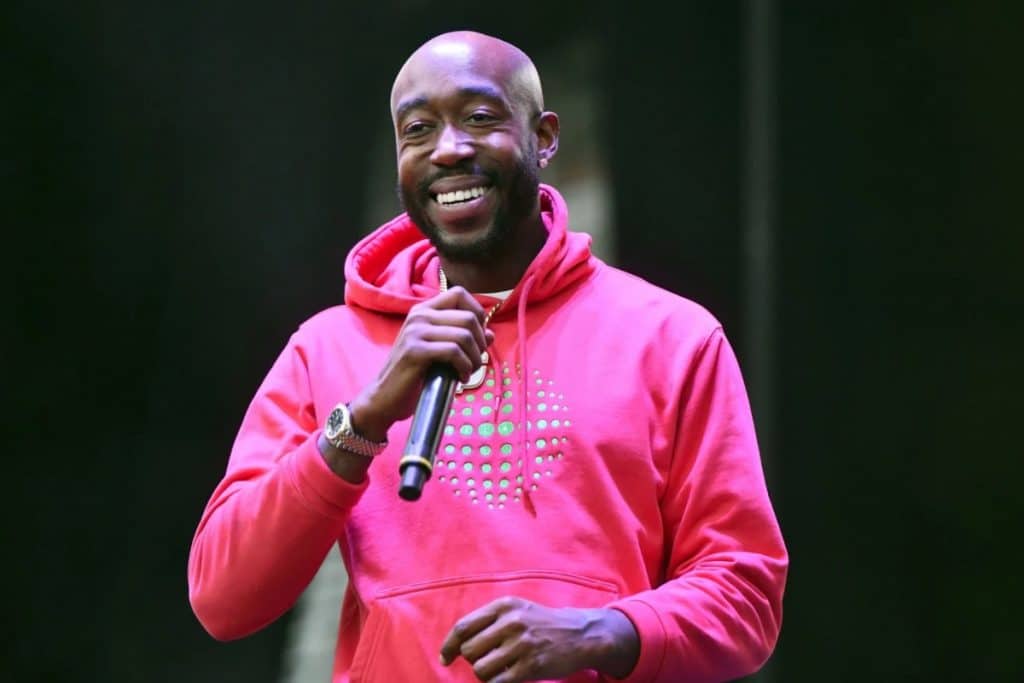 Notable releases: Bandana (with Madlib)
Key guest appearances: Vegyn – "Fire Like Tyndall"
Underground hip hop star Freddie Gibbs kept fans waiting for his 2019 Madlib collaboration Bandana. The prolific rapper has teased new releases in the past and has surprised fans with unannounced records. Bandana was first announced in 2016 but would not see the light of day for another 3 years. Upon its release the record immediately topped critic's best-of lists.
Bandana is experimental and gritty hip hop. Madlib and Freddie Gibbs mix 70's soul samples with organic beats and stories about coming up in the city. Freddie Gibbs' signature hard style finds a stark and soulful home in Madlib's vinyl pops and breakbeat loops. Universally praised by critics, the album is a modern hip-hop classic.
1. Benny the Butcher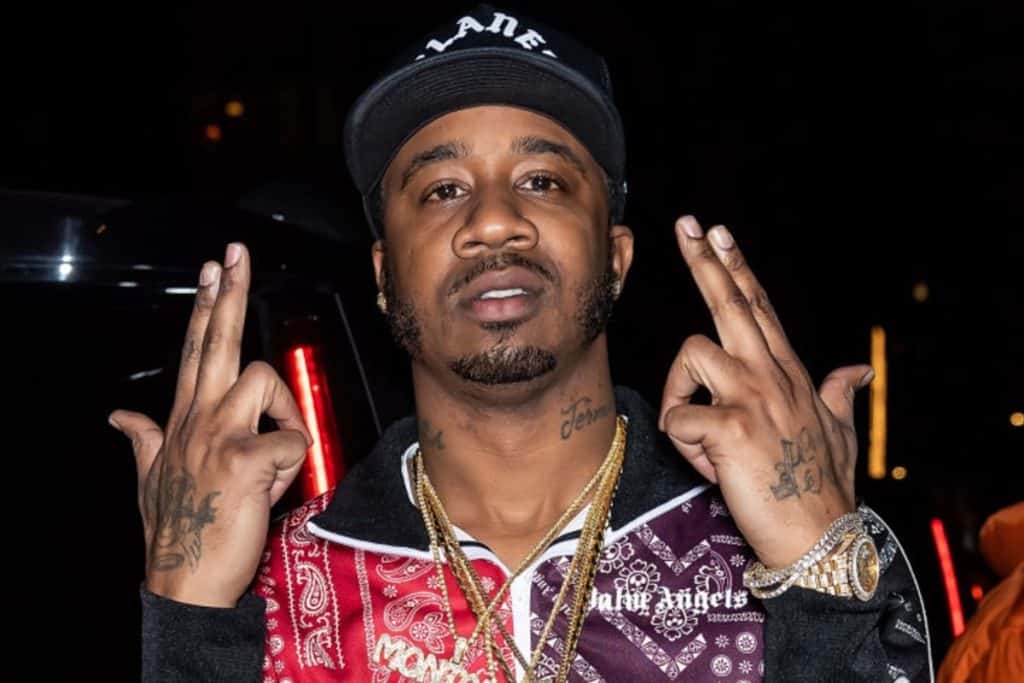 Notable releases: The Plugs I Met, WWCD (with Griselda), Statue of Limitations (with Smoke DZA)
Key guest appearances: The Alchemist – "Sand Castles", Conway the Machine – "Tito's Back", Westside Gunn – "Sensational Sherri"
Benny the Butcher didn't have the biggest year in 2019. He didn't have a number one album, he didn't go platinum, he didn't even have a song that charted on Billboard. But what the Griselda MC did do all year long was spit his ass and prove definitively that he was the best rapper alive in 2009. Fresh off delivering his best album to date, Tana Talk 3, the year before, Benny's confidence was at an all-time high as he went toe-to-toe with lyrical heavyweights like Black Thought, Pusha T and Jadakiss on The Plugs I Met. Outside of his solo work, the Buffalo lyricist was everywhere in the rap game, holding it down for Griselda on WWCD, collaborating with Smoke DZA and killing features like he did on "Sensational Sherri" – one of the all-time great Benny verses.