For our Best Rappers Alive series, we take a look at the top five best rappers, year by year – ranking them on projects dropped, guest verses and overall impact.
What a year 2017 was. You only have to look at the recent Grammys to see how impactful and wide-ranging hip hop was in 2017. From the Migos smash year, to Hov's comeback, to Future's crazy output, and to Kendrick's DAMN., there isn't much you can't say about how the genre is going.
From Jay-Z dropping his most personal album yet to Kendrick re-establishing his rule over hip hop, here are the top five best rappers alive of 2017.
Honourable mentions:
Quavo
Notable releases: Culture (with Migos), Huncho Jack, Jack Huncho (with Travis Scott as Huncho Jack)
He might not have been the number one best rapper of 2017, but Quavo damn well sure was the hottest rapper of the year. The Migos head huncho's run in 2017 was equivalent to Lil Wayne's run in 2007 and Drake's run in 2012 – everything he touched turned to gold. Whether it was bringing the flyest hooks on 2 Chainz's "Good Drank" and Drake's "Portland" or making a menacing turn on "Rap Saved Me," Quavo was everywhere, showcasing his versatility and Midas touch.
Rapsody
Notable releases: Laila's Wisdom
With influences from Lauryn Hill and the legendary MC Lyte and as a part of the Jamla Records team (headed up by 9th Wonder), Rapsody dropped an incredible album in Laila's Wisdom with tight, cohesive production and strong features. With two Grammy Award nominations for Best Rap Album and Best Rap Song, Rapsody has entered a new level in her career and it's going to get better from here.
Tyler, the Creator
Notable releases: Flower Boy
Ever since Tyler broke into mainstream conversation with 2011's Goblin, he was constantly under-delivering on his original promise and potential. Finally, in 2017, we got the Tyler album that we've all been waiting for in Flower Boy.
With a tracklist of 14 songs and running time of just over 46 minutes, Flower Boy represents Tyler at his peak artistry: innovative yet refined, shocking yet sincere. All in all, it's his most accomplished project to date and a full realisation of his potential.
Vince Staples
Notable releases: Big Fish Theory
In the past few years, Vince Staples has gained more exposure from his comments and interview than his music. Then just when we forget just how good a rapper Staples is, he goes ahead and drops off an absolute masterpiece with Big Fish Theory.
In an era where artists are flooding social media timelines with bloated tracklists, Vince Staples continues to maintain discipline in his work, crafting his music with care and thoughtfulness. Big Fish Theory highlights Staples as one of the most innovative, articulate and forward-thinking voices in this generation's rap game. We're lucky to have him.
Takeoff
Notable releases: Culture (with Migos),
When I heard Takeoff's monster verse on "Cross The Country," I thought to myself there is no doubt in my mind who is the best rapper in Migos. While Quavo and Offset were off collecting feature money and putting out collaboration projects, Takeoff was the Migos member holding it down for the team.
With arguably the strongest voice and flow of all three Migos members, Takeoff's tends to have the most memorable performances. In fact, his standout verses on Cultureis primarily the reason why the album was so great. Excluding "Bad and Boujee" (where he is inexplicably missing), Takeoff dominated the best moments in Culture, with a highlight reel of verses on "T-Shirt" and "Slippery."
The Top 5 Best Rappers of 2017
5. Young Thug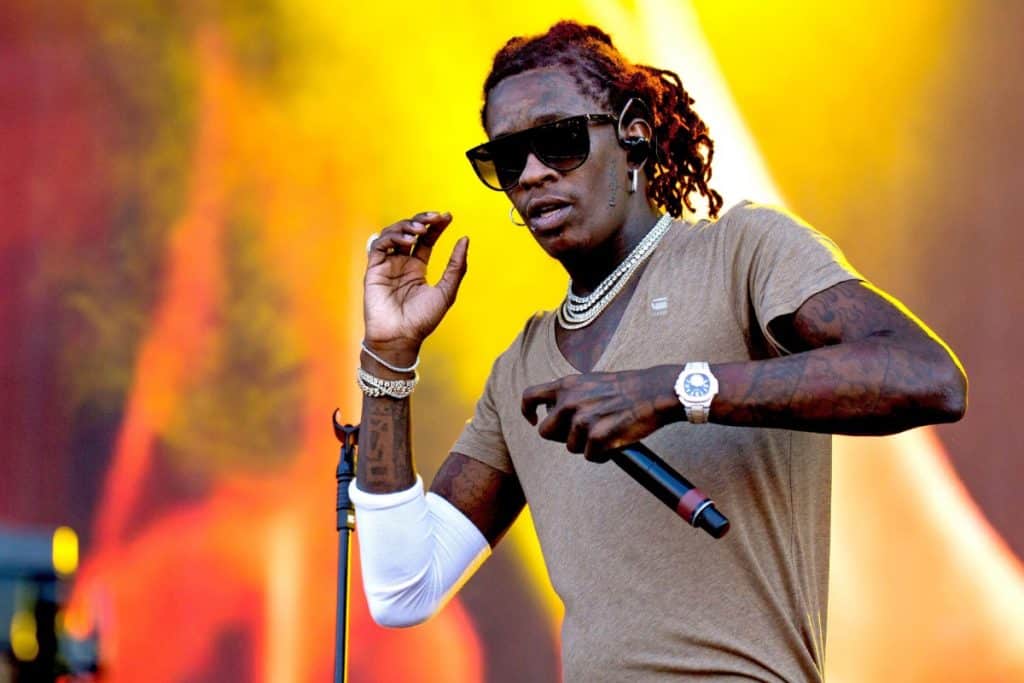 Notable releases: Beautiful Thugger Girls, Super Slimey (with Future), Young Martha (with Carnage)
Key guest appearances: Rick Ross' "Trap Trap Trap," Calvin Harris' "Heatstroke," Tyga's "Run It Back," Camila Cabello's "Havana," Drake's "Sacrifices" & "Ice Melts," Mike Will Made It's "W Y O (What You On)," French Montana's "Black Out"
Thugga Thugga continues to dazzle in 2017 as he did when he first broke on to the scene in 2013. Redefining what is means to be an ATLien, Thug's output in 2017 was just as random, unpredictable and fun as it has always been. Young Thug is the type of artist you just can't say no to.
Totally ignore Jeffery and drop a country album with a random UK singer? Why not. Release a mixtape out of the blue with one of the biggest rappers in the game. Of course. Jump on a pop single and turn that into your first number one hit? Sure if you must. I've learnt never to try and predict or understand Thugga's move, just enjoy his daring artistry and amazing output.
4. Future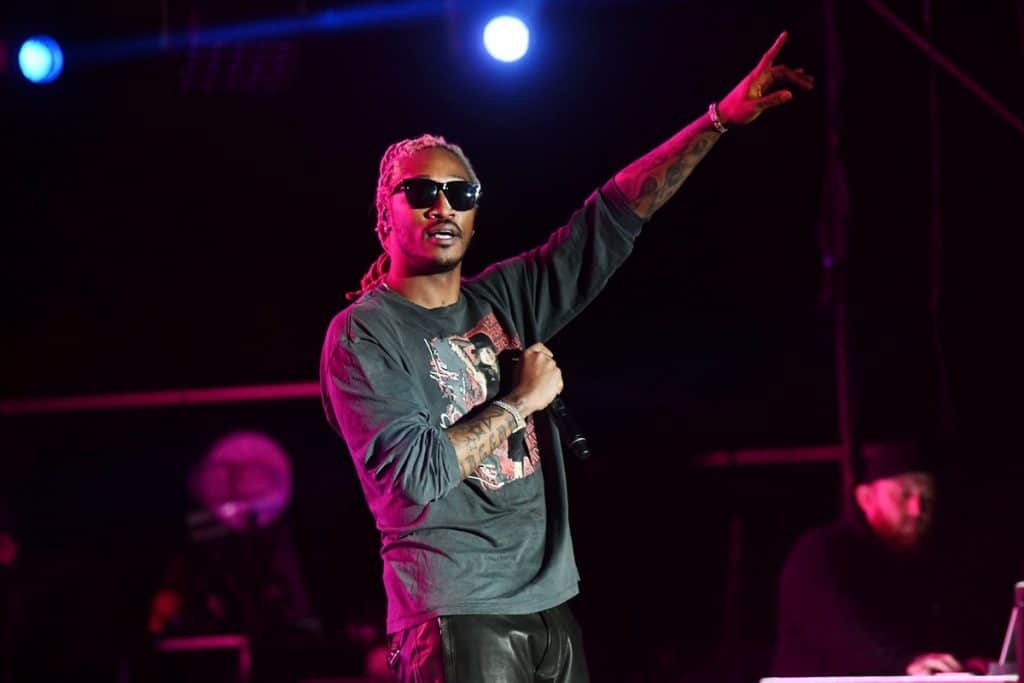 Notable releases: FUTURE, HNDRXX, Super Slimey (with Young Thug)
Key guest appearances: Ariana Grande's "Everyday," Maroon 5's "Cold," French Montana's "No Pressure," Calvin Harris' "Rollin," Chris Brown's "High End," Ty Dolla $ign's "Don't Judge Me" & "Don't Sleep On Me"
What a difference a few years make. From the lackluster performance of Honest in 2013, Future scored two number one albums in two weeks with FUTURE and HNDRXX. Then he goes ahead and drops a quick one with Young Thug, which, while lacking in overall cohesiveness, still had some bangers.
Even at this level of his career, Future remains a workhorse, churning out music like his Monster-mixtape grinding days. While FUTURE was just a banging project for the fans, HNDRXX is where Future really spreads his wings, developing a project that Honest should have been.
3. Offset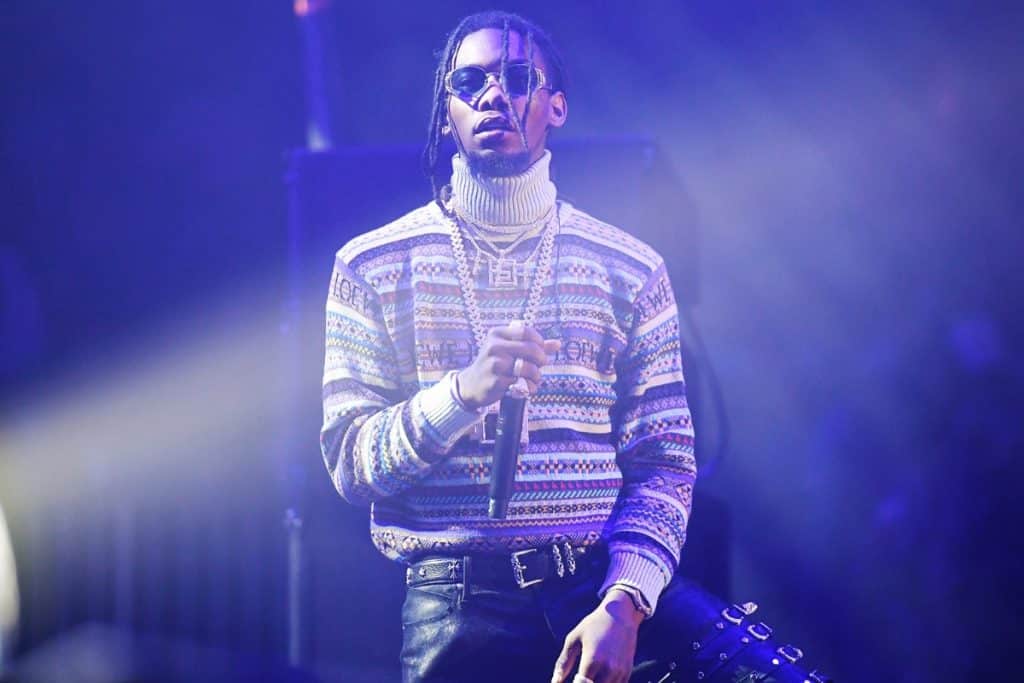 Notable releases: Culture (as Migos), Without Warning (with 21 Savage and Metro Boomin), "MotorSport"
Key guest appearances: Gucci Mane's "Met Gala," Future & Young Thug's "Patek Water," Metro Boomin's "No Complaints," Juicy J's "Flood Watch," London On Da Track's "No Flag," Ski Mask The Slump God's "With Vengeance"
If all Offset did was drop his verse on Gucci's "Met Gala" in 2017, he would be considered for this list. Covering the hook and verse, Offset's performance on "Met Gala" was an eye opening showcase for his relentless flow, ability to ride the pocket and effortless flexing.
But Offset did way more than "Met Gala." "Bad and Boujee" was an absolute monster of a single thanks to Offset's hook; he also linked up with 21 Savage to drop a tape without warning; in addition to a bunch of feature verses that he bodied. In 2017, Offset was not only the best Migos rapper but one of the best rappers alive.
2. Jay-Z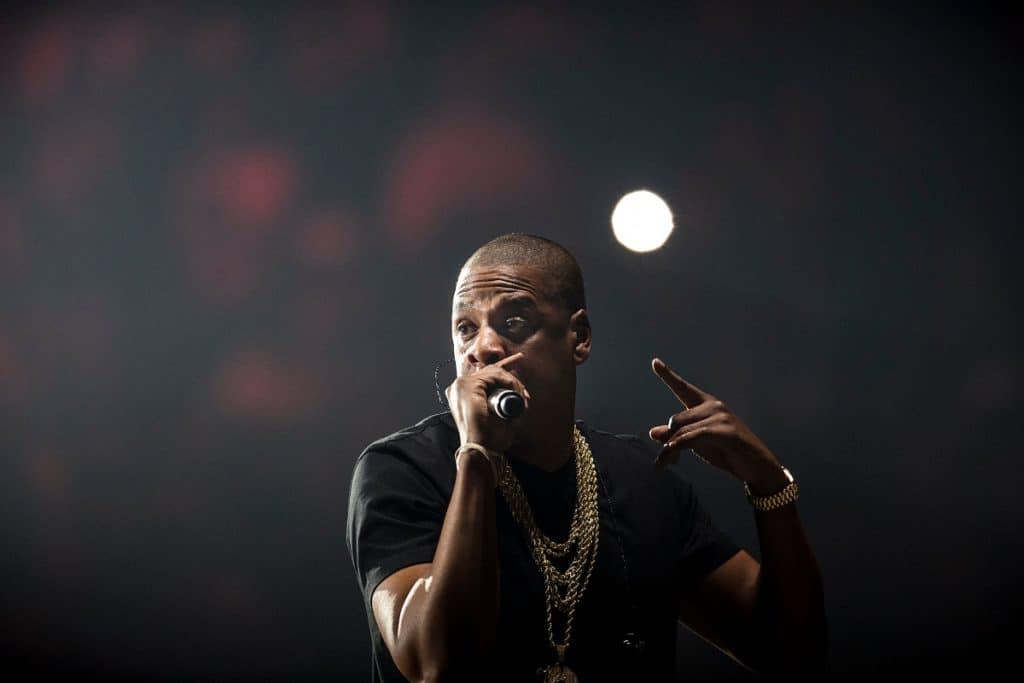 Notable releases: 4:44
Key guest appearances: DJ Khaled's "Shining," Frank Ocean's "Biking"
Together with his nemesis-turned-friend, Nas, JAY Z has defined what it is to make grown man's music. Just like Nas' Life Is Good was brought on by divorce and reflection, JAY Z's 4:44 was created out of infidelity and guilt.
Everything about the album just screams classic '90s hip hop, with the single producer (No I.D. on the track), warm soul samples and Hov pouring his heart out over The Isley Brothers, Nina Simone and Stevie Wonder. 4:44 is the most refined project JAY Z has ever put out and it proudly sits in the top five albums of his catalogue.
1. Kendrick Lamar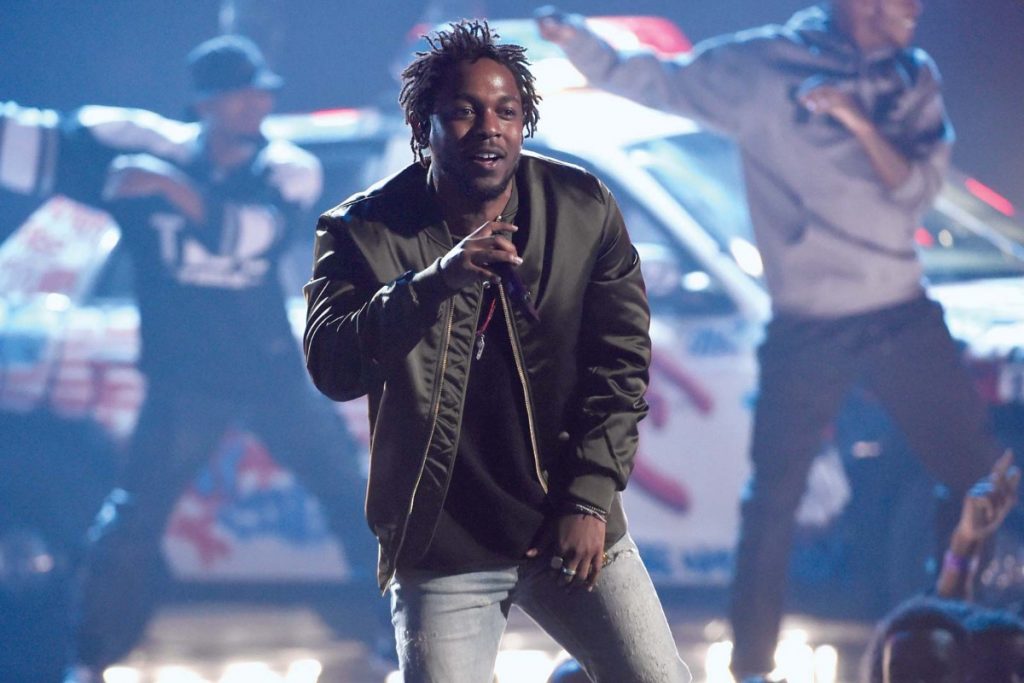 Notable releases: DAMN.
Key guest appearances: Mike Will Made It's "Perfect Pint," Rich The Kid's "New Freezer," U2's "Get Out of Your Own Way," Thundercat's "Walk on By," Future's "Mask Off," Vince Staples' "Yeah Right," Rapsody's "Power"
Picking anyone other than Kendrick Lamar for best rapper of 2017 almost feels like you're being deliberately contrarian. Who could you really make an argument for over Kendrick? Be serious.
Not only was DAMN. the best rap album of the year, it's the best album in Kendrick's catalogue and one of the best rap albums to drop in the last five to ten years. Every single track off that album – from "DNA" to "Element," to "Loyalty" to "XXX" to "Fear" to "Duckworth" – is a fucking movie, showcasing Kendrick's incredible rapping abilities, songwriting skills and production ear.